This German Recipes Guide is for all our foodie fans because this month we're talking about Germany's fabulous food culture and our favorite recipes. Take your taste buds on a trip and treat yourself to some of our favorite meals for everyday occasions. Try some traditional recipes that have lovingly been preserved by many generations. There is plenty to choose from, so here are some more food tips and ideas!
We love food and it is an important part of our own travel culture. Today we want to share with you our thoughts on German food and more importantly our top 10 German recipes so you can explore traditional German food on your own. These are recipes that have been handed down for years and most come back to a fabulous lady named Oma who lives in the U.S. and yet still concentrates on old fashioned German food.
You will find that a huge majority of recipes on Pinterest that are German related trace back to her. Here is a link to her website if you find that you like our recipes then make use of her great library of other German Recipes.
German Cooking History
Read about the different methods and history of German Food, it will help you prepare better meals. Germany's food has grown as cuisine for centuries and little has been changed. Like many areas of Europe, the recipes are adapted to the popular good grown in the region. For centuries people only had the local foods to eat before importing and so the recipes are derived from those sources and are very regional.
For example, mountain recipes in Germany will be far different from coastal regions. Because of this diversity, the food options in Germany are for the most part unlimited.
Each  area of the country will have new and unique recipes for you to try.
Now on to the German recipes, we hope you try them all and let us know which are your favorites along with any tweaks you might have made.
1. German Recipes for Sauerbraten
2. Bavarian Pot Roast
3. Asparagus With Shrimp and Wild Garlic Hollandaise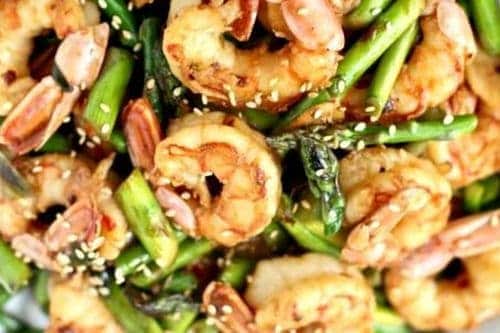 4. Rouladen
5. Jaeger Schnitzel
6. Almond Filled Stollen
7. Chicken Potato Burgers
8. Käsespätzle
9. Rote Grütze
10. Brezel
---
Now that you have read the German Recipe Guide, what's next? Let's learn more about the food in Spain. Check out The Spain Recipe Guide
---