BOONDOCKING LIFESTYLE
Dispersed camping, dry camping, off-grid camping, and free camping are all covered in Boondocking Lifestyle. Our purpose is to provide you with as many boondocking locations throughout America as possible. We also try to answer any questions you might have concerning this type of lifestyle.
REAL BOONDOCKERS
We are full-time boondockers who live and work on the road. We set up camp anywhere we can find open, public areas. We enjoy seeing new areas, going on hikes, being out in nature, and relocating every week or two.
We use solar panels and propane for energy and cooking. We don't use hook ups while we camp. We search areas managed by Bureau of Land Management (BLM), National Forest Service (NFS), U.S. Army Corps of Engineers, National Grasslands, federal and state-owned wilderness, where we live in agreement with nature.
TENDERFOOT TO VETERAN
Our Assumptions:
1. You own an RV, Trailer, Van, (or have access to a rental), a Roof-Top-Tent, or Truck Camper.
2. You have done some boondocking.
3. You currently use your Unit at paid campgrounds and RV parks.
Boondocking Lifestyle was written to show you how to find free public lands to camp on your own. We research, gather, and post a list of free camping spots where we have personally boondocked or other boondockers have shared with us. Our goal is to show you how seasoned boondockers find their own Free Boondocking spots.
---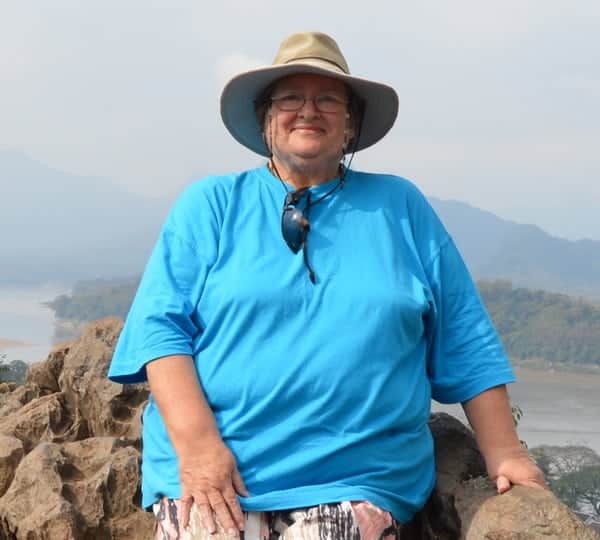 My name is Laurel.
I was brought up in a different world in a different time.
My father was an Aero-Space Engineer and as such, we moved around frequently, like a military family. I loved that because I got a fresh new start each time we moved. At one point we got to live in Brigham City, Utah when I was 8-12. This is where Dad instilled in me, a love of nature, fishing, hiking, and camping.
I raised two strong sons by myself. When they moved out, I met my second husband. I had been the owner of a print shop in Beaumont, Texas for 20 years. John had grown up a rice farmer in Arkansas. For some strange reason, we just meshed. We married in 1999, started blogging together, and have literally not left each other's side for over 22 years.
In 2014 we sold everything, packed up and started traveling the world, seeing over 100 countries. We did that until Covid hit and I needed a hip replacement. We both still had 'itchy feet' and needed to travel, this time we chose the U.S. We set ourselves up in a 4wd vehicle, installed a roof-top-tent with a kitchen unit in the back and a 270° tent/awning setup.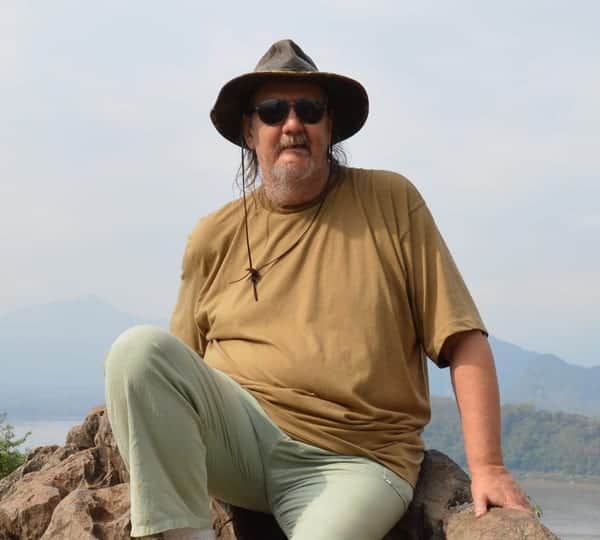 My name is John.
I have pretty much lived in the outdoors my entire life. I lived on a rice farm in SE Arkansas until I was 40 years old when circumstances forced me to move to Houston, Texas and adapt to an entirely new way of life. Even after doing that, there was always a hole in my life that leaving the farm left me with.
From the time I was a child, I pretty much lived next to a small stream in the woods on our farm. When I wasn't doing that I was on one of the rice canals fishing with my friend 'Nevada'. It was a truly idyllic lifestyle. After retiring, I knew that it had to be a part of my life again.
Laurel and I started to go places and do things that many people only dream of. Walking the Great Wall of China, living with nomads on the steppes of Mongolia, riding camels to the Great Giza Pyramids. We have pretty much seen and done most things the world offers and then "boom"! Covid forced another reset.
We eventually, after being locked down in the Georigan Republic for nearly a year, were able to get flights home to Las Vegas. Laurel had needed a hip replacement which, thankfully, turned out to be much easier than we thought.
Now, in our little rooftop tent, we are visiting the back roads of America boondocking and bringing you all of those places as well as boondocking tips and other places you really should visit.
---
AND HERE WE ARE NOW!