Authentic Austria food and Austrian recipes are marked by rich flavors and dominated by meats and carb dense foods like pastries and breads. From the fried Schnitzel to the hearty Goulash, there are Austria food and recipes for every meal! This blog features 27 of our favorite Austrian delights that one must try when in this paradise. So, if you're wondering what to eat in Austria, take a look at all these delightful dishes of Austrian food that will surely tingle your taste buds and help you take a taste of the Austrian culture.
Austria is known for many things, from the lush green vistas of land and the snow-capped mountains that occupy the countryside to the iconic landscape of some of the country's biggest cities, like Salzburg and Vienna. However, it is the cuisine and culinary of the country that makes it stand out amongst not only other European countries but also other countries in the world.
A couple of factors and areas heavily influences Austria food. On the latter note, it is easy to discern influences from central Europe and, most notably, what was formally known as the Austro-Hungarian Empire.
This should not come as a surprise. People in a large empire are bound to interact, and in that interaction, they are bound to share ideas and behaviors, such as what to cook, how to cook it, and how to eat it.
To properly understand modern Austria cuisine, you first must understand its origins, which is traditional Austria cuisine.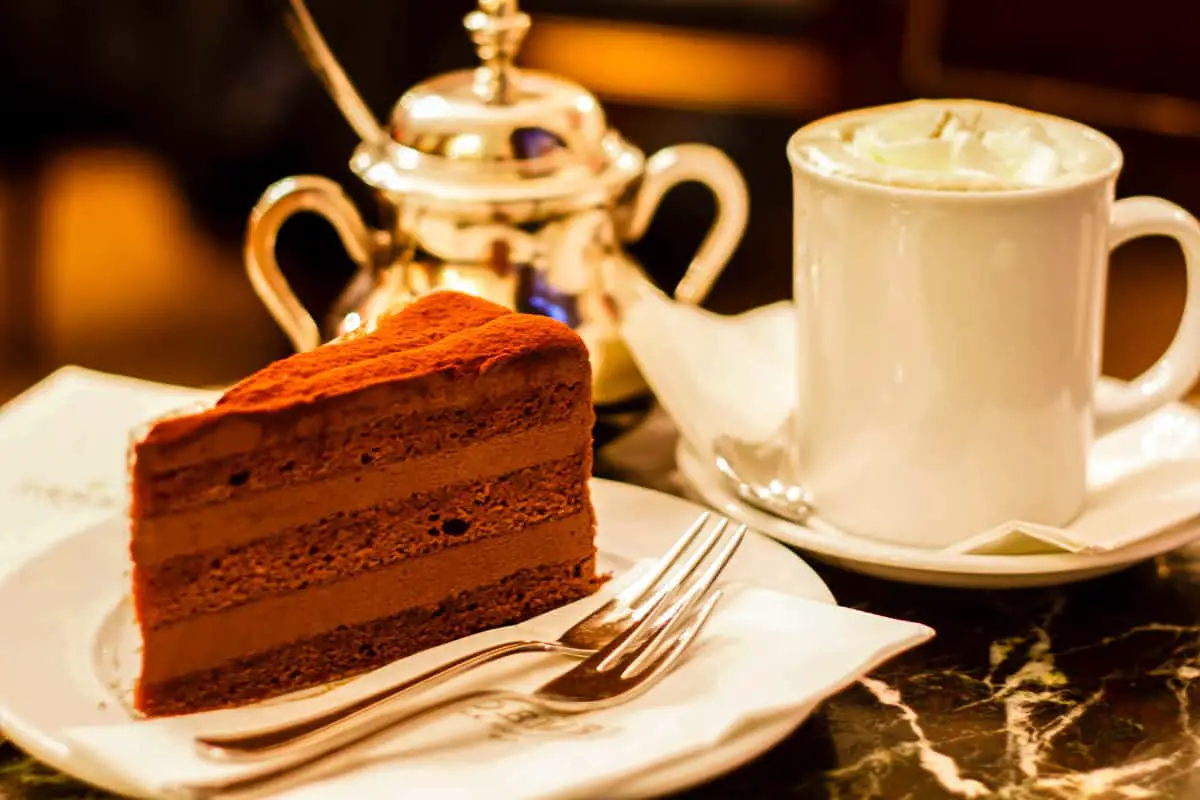 Traditional Austria Food
Traditional Austria food is heavily influenced by the cuisine of neighboring countries and regions, such as Italy, Germany, and Hungary; what is more, since Austria has so many forests and woods, game meat is quite common. Austria has a hunting tradition that dates back several centuries, and it is in autumn that the hunting season occurs.
Even today, during the autumn, restaurants and hotels all over the country traditionally offer game meat on their menu. There are many variations to this. Venison deer is known as Hirsch while roe deer is referred to as Reh; wild boar is Wilschwein, brown hair meat is Hase or Feldhase, duck is Ente grey partridge is Redbhuhn.
As aforementioned, there is a lot of influence from the German language and culture in Austria cuisine. After all, German is the county's national language. The German name of the game animals followed with the suffix –braten is used to signify that the meat is roasted and not a stew. For example, duck game meat, which is Ente, if it is roasted, will be referred to as entebraten.
The History of Austria Food
If you want to get a history of Austria food, all you have to do is take a look at Viennese culture. Vienna is like the starting point of a ripple in the water, and the waves move and influence the entire region. Take, for example, coffee; Austria is credited with introducing coffee to the rest of Europe, which is a pretty big deal. It is believed that the retreating Turkish forces left behind bags of coffee in the Battle of Vienna in 1683.
Since then, Viennese coffee houses have become important to the country's history, and the coffee itself is a firm member of the countries cuisine. Drinking coffee is an integral part of Austria culture, and it is quite common for people to invite friends and family for coffee and cake.
As mentioned before, Italy has influenced Austria food a lot, as has Hungary. The Weiner Schnitzel, which is very common today, is believed to have originated from northern Italy. Moreover, the delicious pancakes that are Palatschniken are very similar to the French Crepes, and they came from Hungary. Most pastries in Austria and pastries are a large part of the cuisine that originated from Bohemia.
Old style Austria Food and Recipes
Austria food has and is full of meat, cheese, and others that are full of carbs, such as dumplings and pastries. Different cultures, ostensibly, value seasoning and money more those in Austria. Though now and then, Austria chefs will try to create new recipes, they mostly maintain the old ones that have been passed down; this isn't to mean that they don't experiment, far from it.
Austria food values beauty and creativity, not only in the way the food is cooked but also in how it is presented. A lot of finesse is required, and it is what has differentiated the best Austria chefs from the rest for hundreds of years.
Austria foodis a general term since the country is and has been divided into nine different states. These states have different climatic conditions and soil, they can produce different foods, and it has been this way for many years. Thus, though most foods and drinks are ubiquitous to all of Austria, such as meat, there are variations to how the cuisine is prepared.
Take, for example, the state of South Styria. You will find tiny pumpkin seeds in almost every single meal since they grow them abundantly. For centuries, the northern region of Austria has been known to produce the finest white wine in the world, and this wine is an integral part of that area's cuisine. In Burgenland, on the other hand, the climate and soil are better suited to red wine, and thus it is plentiful there.
Differences in foods and cooking methods in different parts of Austria have been there for years. These differences may be nuanced or pronounced. Either way, they are what makes the Austria cuisine as a whole something unique and attractive. However, food such as tafelspitz is considered as a national dish since it is prepared everywhere. Tafelspitz is a boiled beef broth, that is normally served with root vegetables, minced apples, spices and horseradish.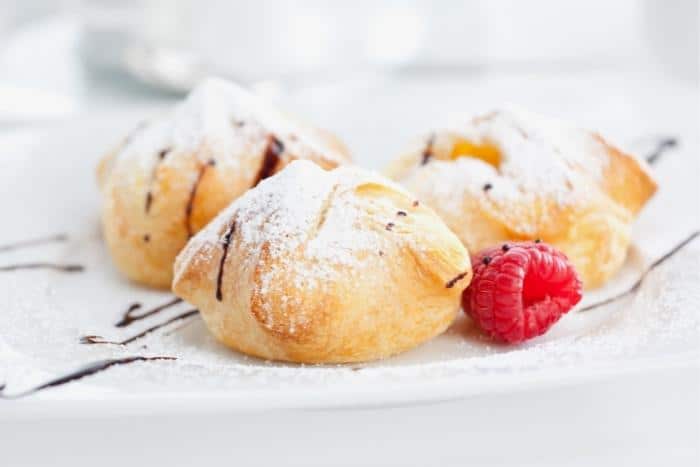 Modern Austria Food and Recipes
Modern-day Austria chefs mainly use the recipes and cooking methods of old, but this doesn't mean that they cannot be a bit wild and creative. It is common knowledge that modern-day cooking equipment is more effective and efficient than those used in the past.
Even though modern-day cooking equipment has slowly but surely been integrated into the cooking and presentation process of Austria cuisine, there still lingers the specter of the old cooking ways, which is a good thing. After all, Austria cuisine was created numerous centuries ago and has been perfected ever since.
This is why the master chef passes the old cooking methods and foods to the novice chef, and the mother, in charge of cooking in the household, does the same with the children. Using the information as an Austria food guide.
27 Best Authentic Austria Food & Austrian Recipes
---
---
check out our video
---
---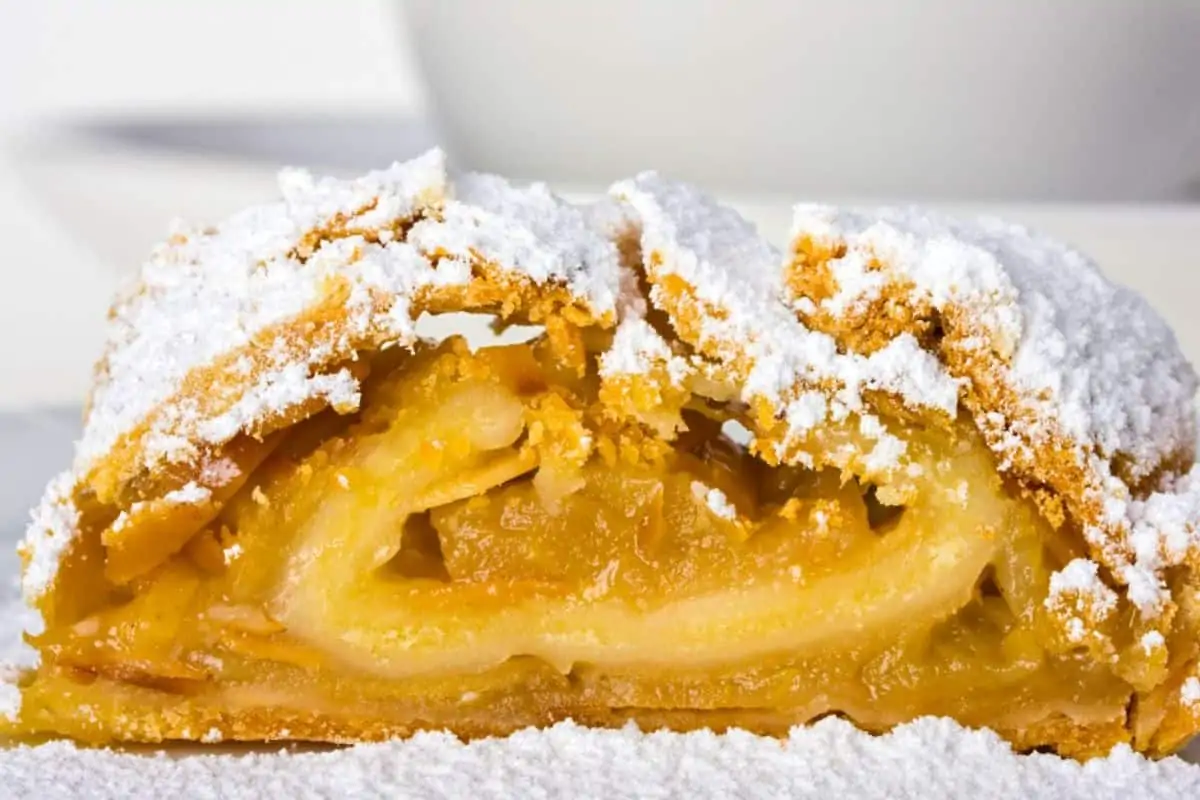 The strudel is a classic Viennese delicacy. In Germany, it's called Wiener Strudel, or "Viennese strudel". But "wiener" and "strudel" are also both slang for, um, a male's privates. Is "Wiener strudel" an expression out of a Viennese dream, revealed by a Freudian urban dictionary?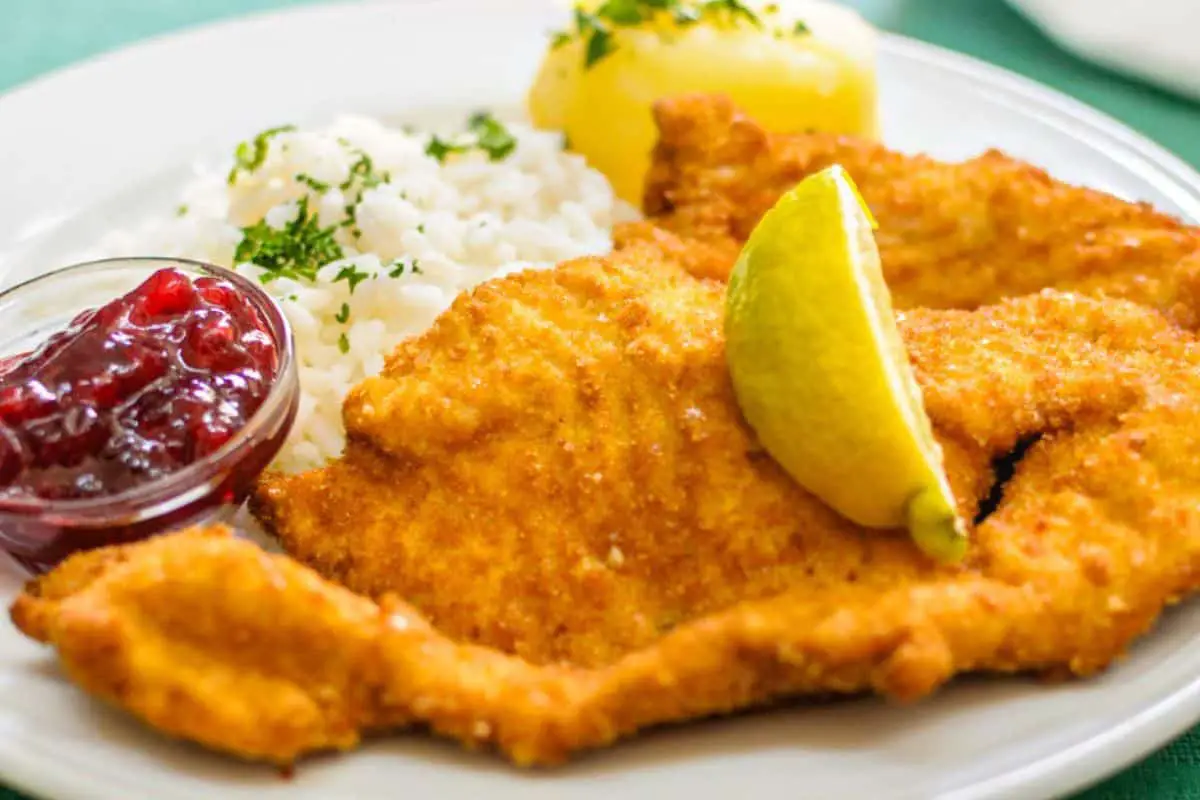 Wiener schnitzel means "Viennese cutlet" in German, and it is one of Austria's most traditional and representative dishes. So much so, in fact, that its definition is fiercely protected by Austrian law. It must be made of veal; when made with any other type of meat, it cannot technically be called Wiener schnitzel.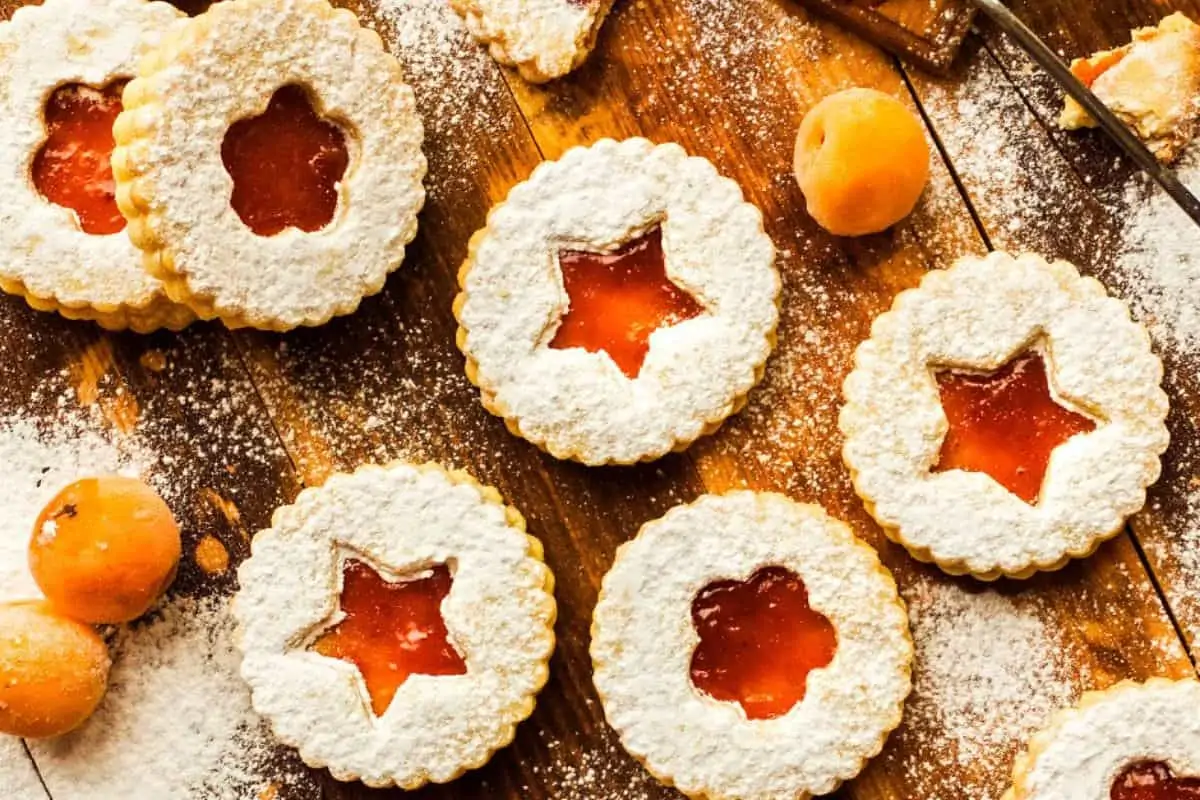 This Linzer Cookies recipe is made with your choice of jam sandwiched between simple almond-flavored shortbread cookies. Easy to make and fun to customize with different shapes and flavors of jam!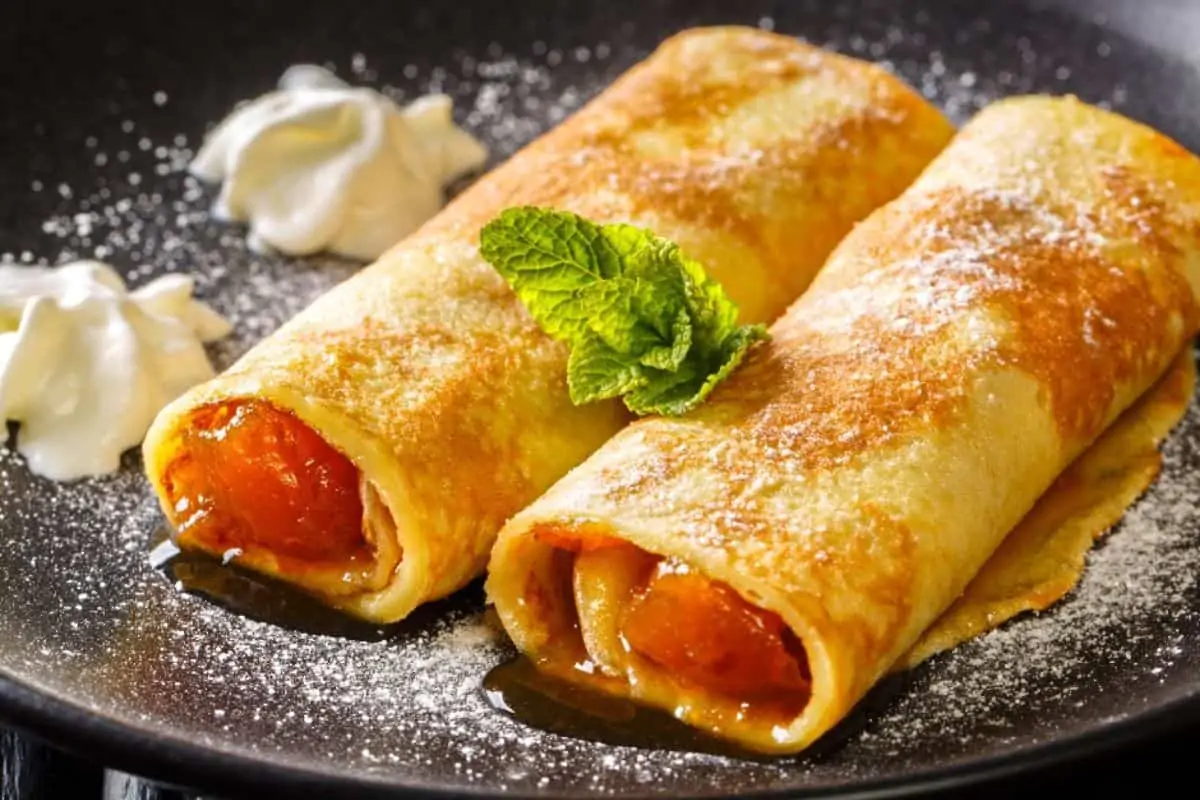 Everyone knows the delicious French crepes, but in Austria, we have our own kind. The Austrian type is closer to the French crepes than the thick American Pancakes and yet a little thicker than the French version.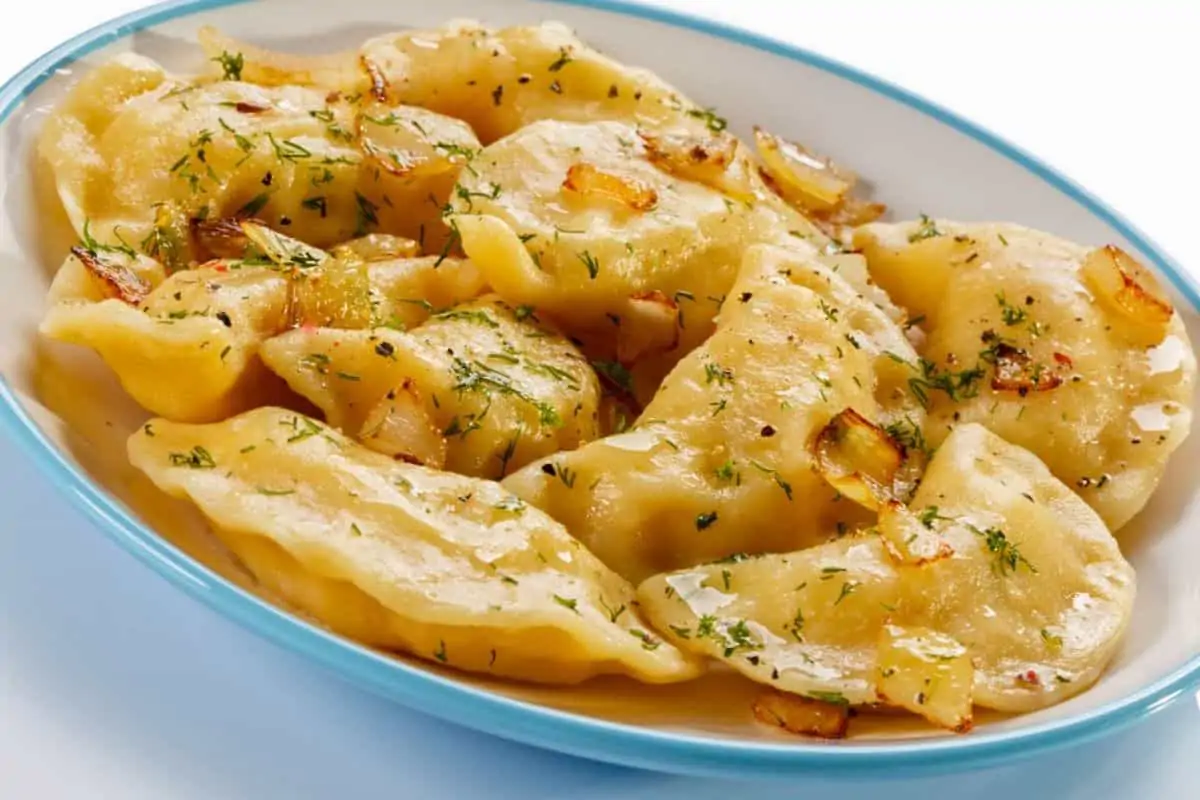 These delicious cheese noodles from Carinthia can be drizzled with butter or complimented by a topping of your choice. In Carinthia, people like to top their Kasnudeln with melted 'Sasaka'. This is made from pork lard, finely diced bacon, and raw onion. It's also served as a spread on rye bread and can be served as an appetizer.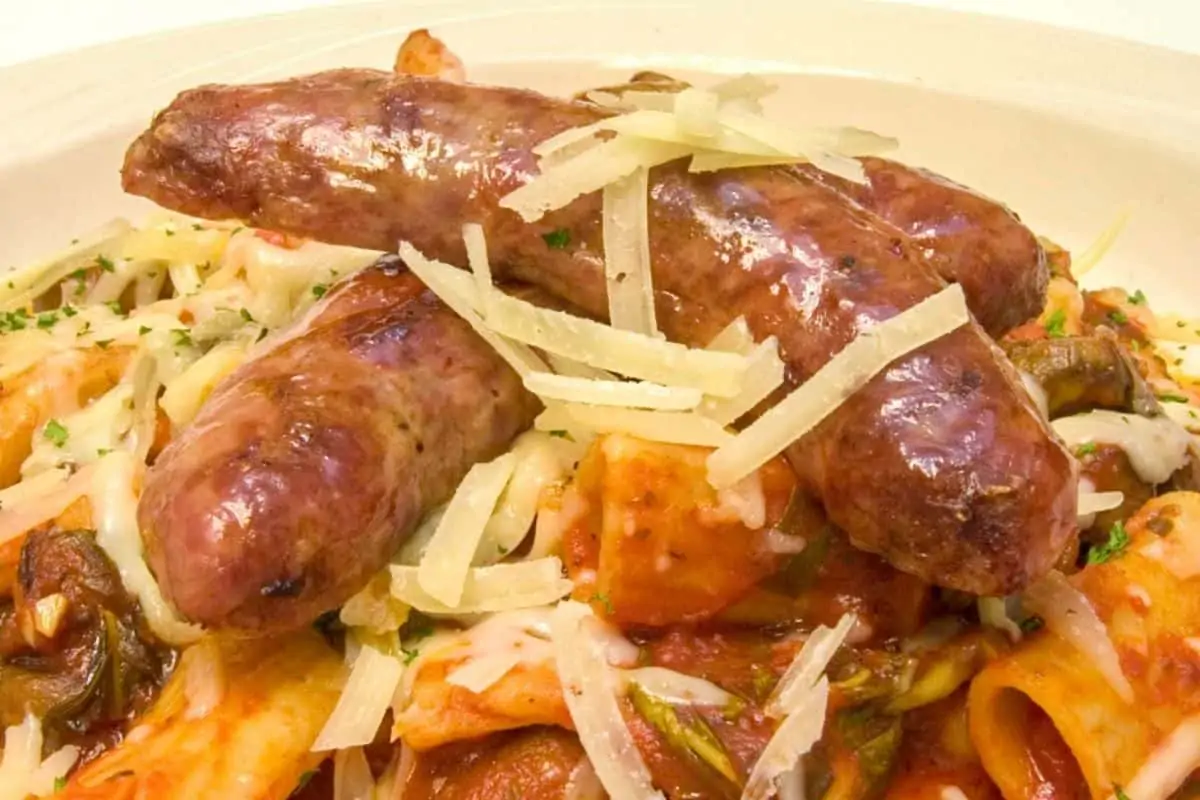 For a quick and easy snack classic, simply heat a pair of Frankfurters in water and serve with goulash juice and a bread roll. This is how easy it is to prepare this popular fast food classic which is served in pubs and, above all, from the famous sausage stands which can be seen across the country. Regardless of whether you enjoy them with a drink, as an afternoon snack or as supper, Austrians love this flavorsome sausage – "Würstel mit Saft"!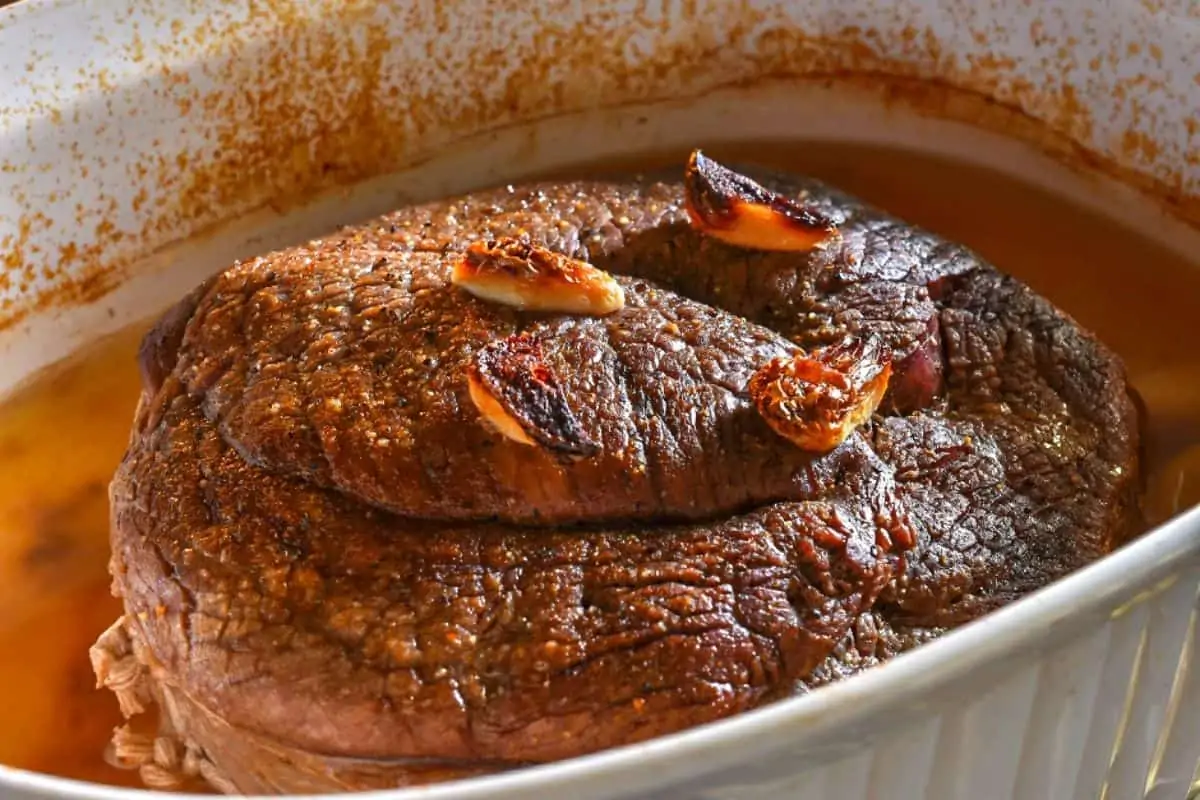 The Styrian root meat has a long tradition in Austrian and Styrian cuisine. The root meat is easy to prepare and is therefore ideal for larger groups or family celebrations.
The preparation is similar to boiled beef , but pork is used here. Our recipe is simple and sure to succeed , it only takes a few cooking steps: gently cook the foreleg or shoulder and then serve with root vegetables, potatoes and horseradish.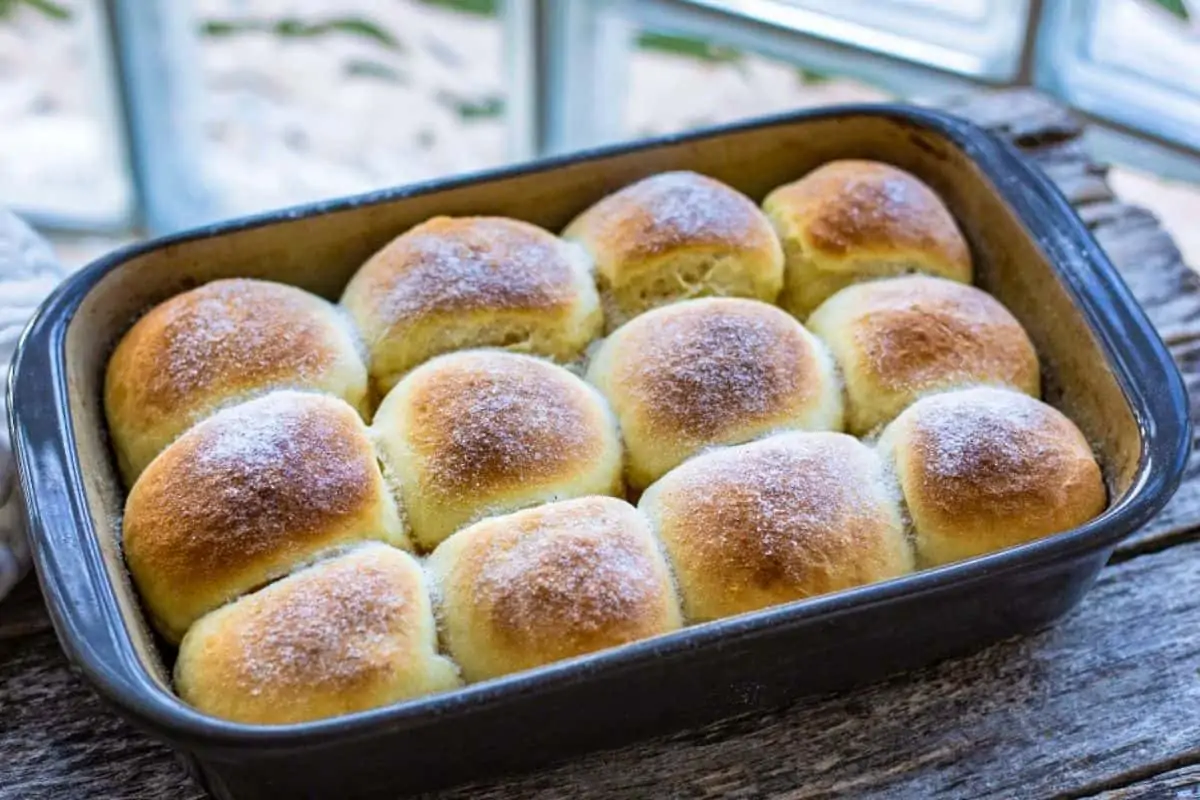 These yeasted sweet rolls are filled with apricot or plum jam – and are best served fresh from the oven with a jug of vanilla sauce. The buns are not overly sugary, and the dough is fluffy and airy, surrounded by a crispy, nicely browned crust.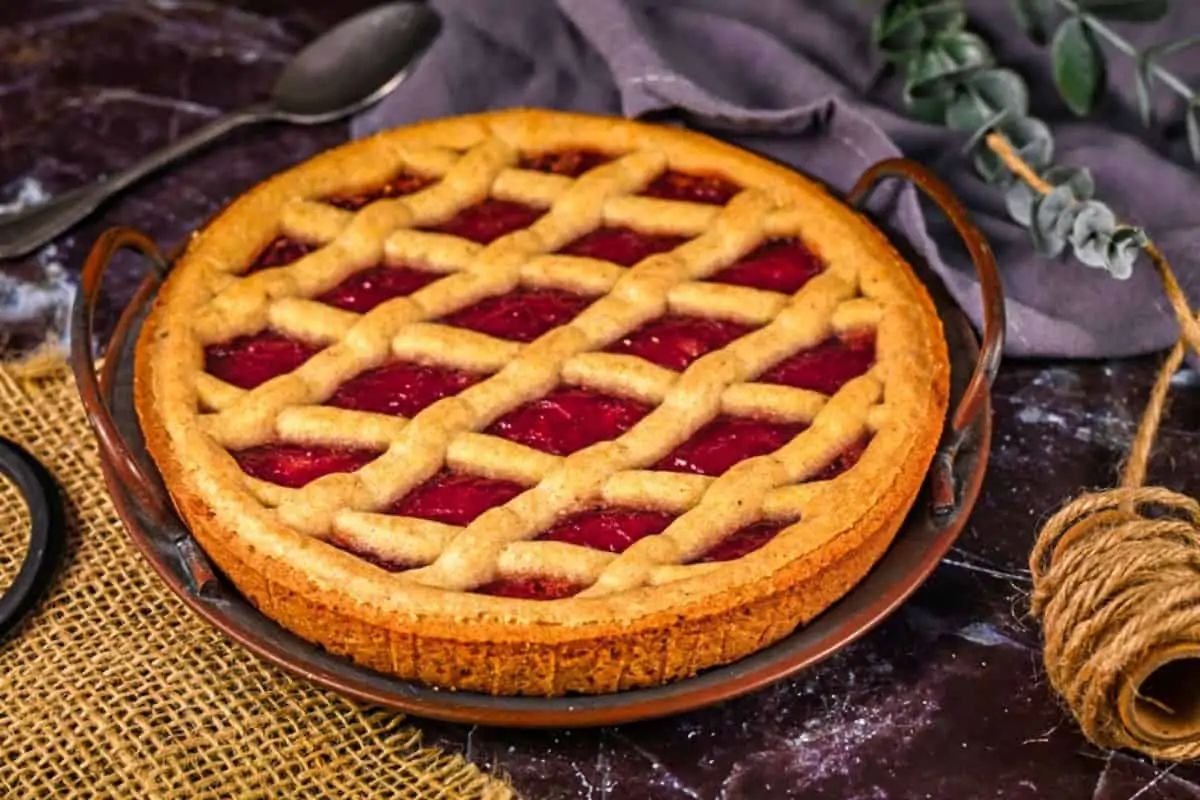 Linzer Torte was most likely introduced in an Austrian village called Linz. Early recipes dating back to the 17th century.
The dough is like a shortcrust pastry. It contains ground hazelnuts or ground almonds. A layer of red currant jelly (or raspberry jam) is applied to the unbaked dough. This is again latticed with dough strips and brushed with egg yolk.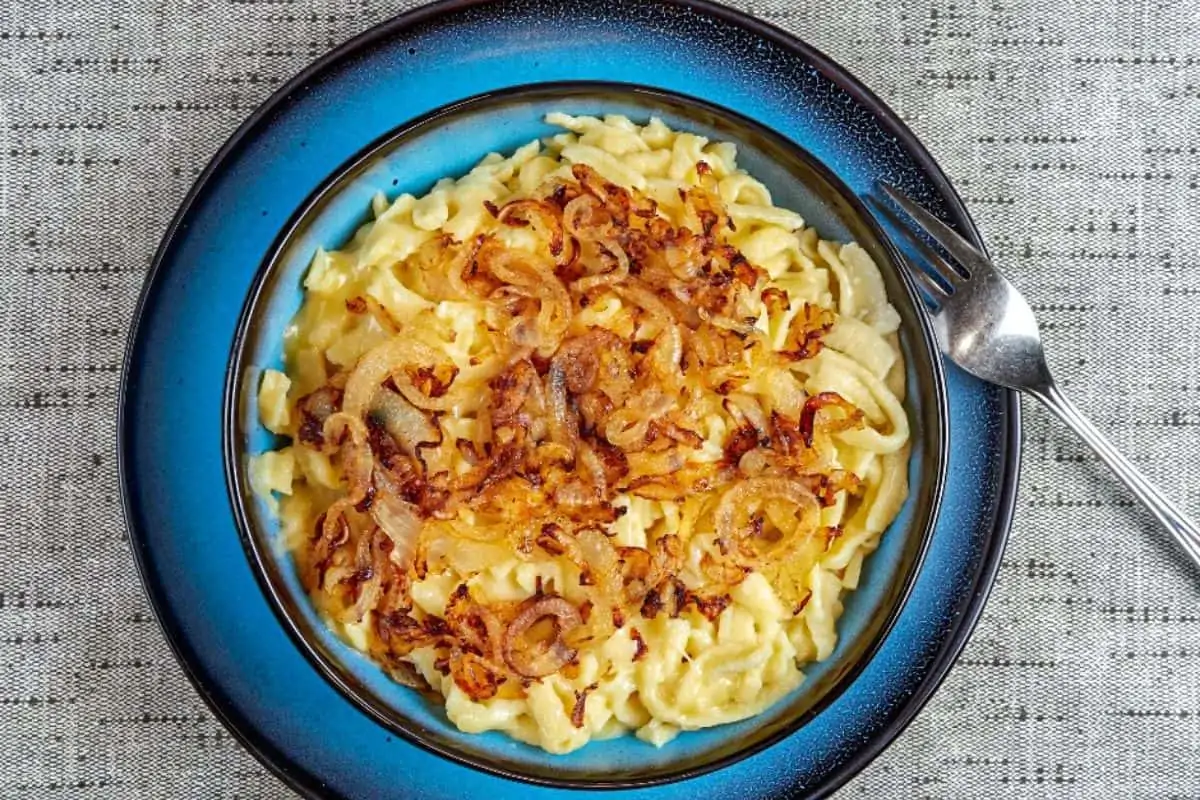 One of the most beloved of all Swabian dishes, Kasespatzle (German Cheese Spaetzle) is everything great comfort food should be! Craft Beering » Beer Garden Menu » Käsespätzle is a symbolic dish in Bavarian cooking and on beer garden menus across Germany. We show you how to cook it, including how to make spätzle from scratch in an easy to follow tutorial.
Käsespätzle is a Bavarian egg noodles dish with butter and cheese. In English the name means 'cheese spätzle'.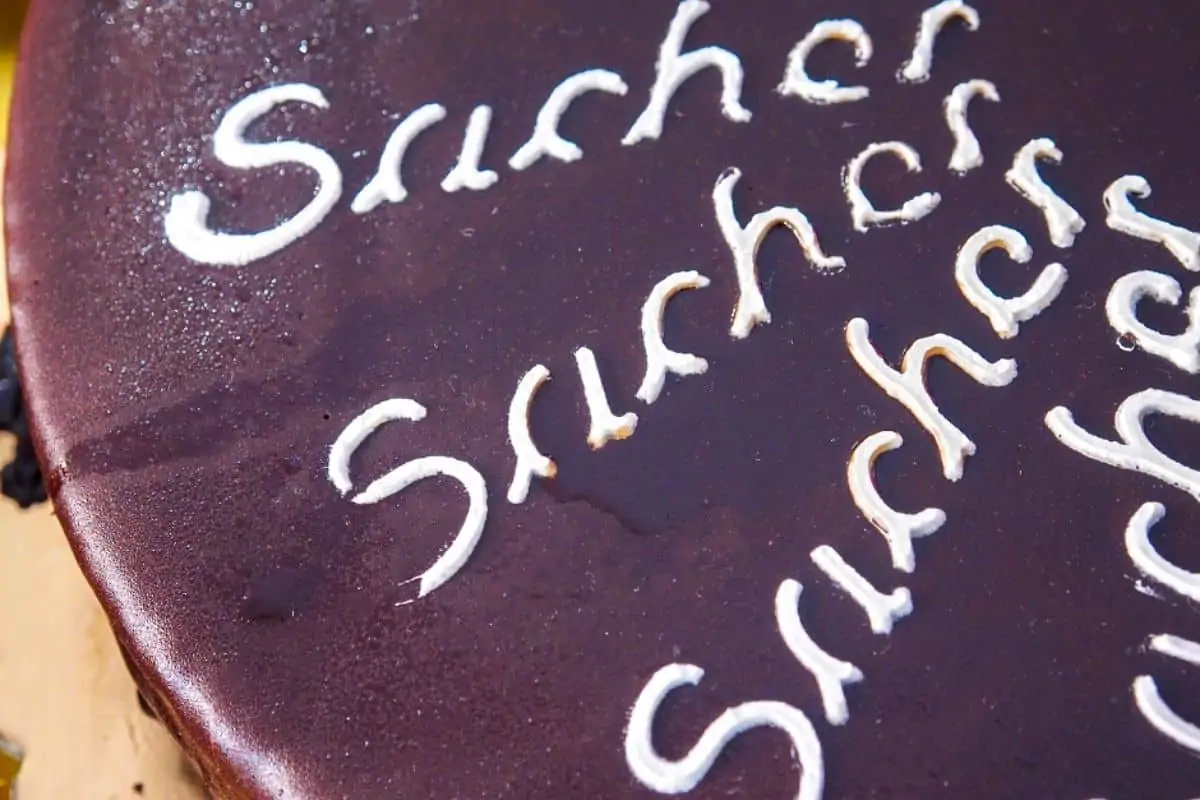 The classic Sacher Torte is made with chocolate cake layers, apricot preserves and a shiny chocolate-glaze finish. It's a lovely cake fit for any occasion.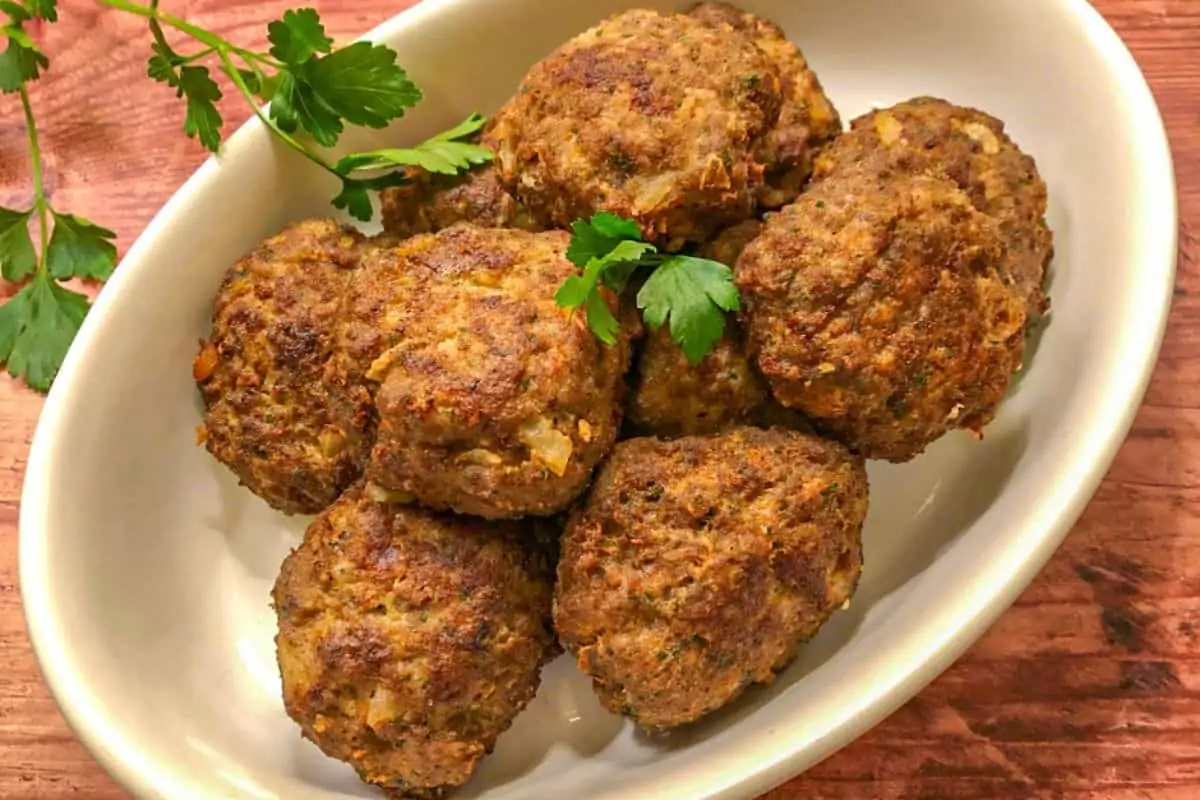 Whether cold or warm, meat bars are always popular with young and old. A spicy recipe for a party buffet. A classic recipe from Austrian grandmother's cuisine are these simple but incredibly tasty meat bars (minced meatballs, meatballs, meatballs, meatballs or whatever you want to call them). Try them out!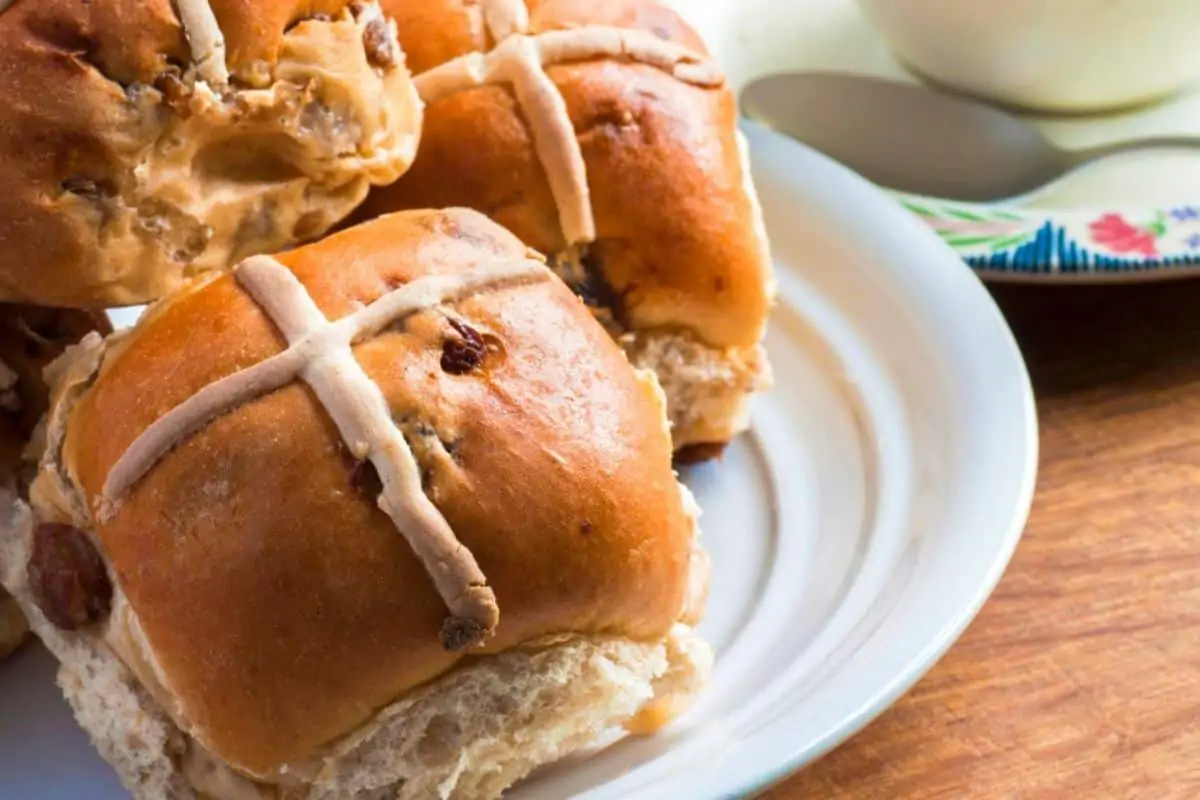 These powdered sugar coated cookies are absolutely packed with ground hazelnuts, and make a wonderful accompaniment at tea time!
"Tafelspitz" is made by boiling tri-tip (beef) in water with root vegetables and spices until tender. It is a favorite dish of the Viennese kitchen and commonly served with applesauce-horseradish sauce (or Apfelkren) and fried potatoes, either as Bratkartoffeln or as Kartoffelschmarrn.
Tri-tip is a cut of beef at the base of the loin, close to the back leg, is triangular in shape and can be cooked like a steak. Alternative beef cuts to use for this dish: bottom round, sirloin or rump roast.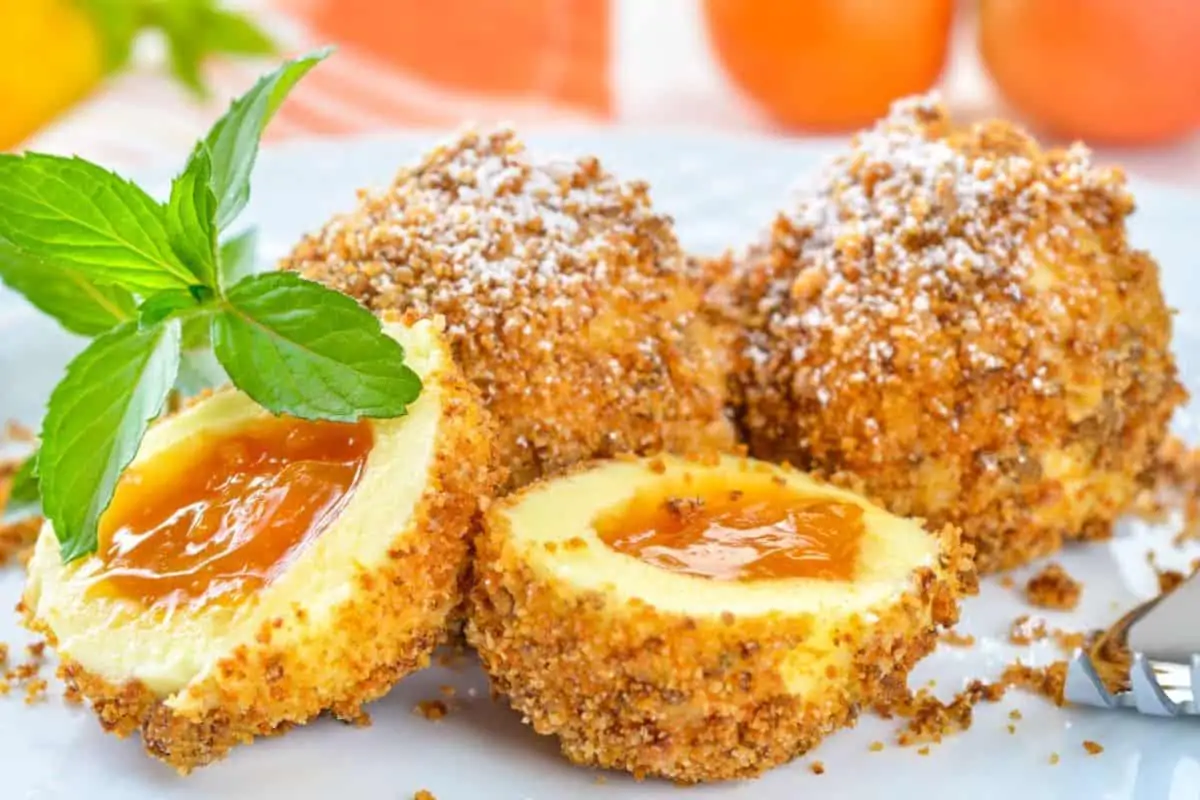 Marillenknödel are one of the most popular Austrian dishes. It's apricots covered with soft and fluffy cheese dough and topped with breadcrumb cinnamon sugar topping. They are super quick to prepare and make a light and delicious summer dinner or dessert.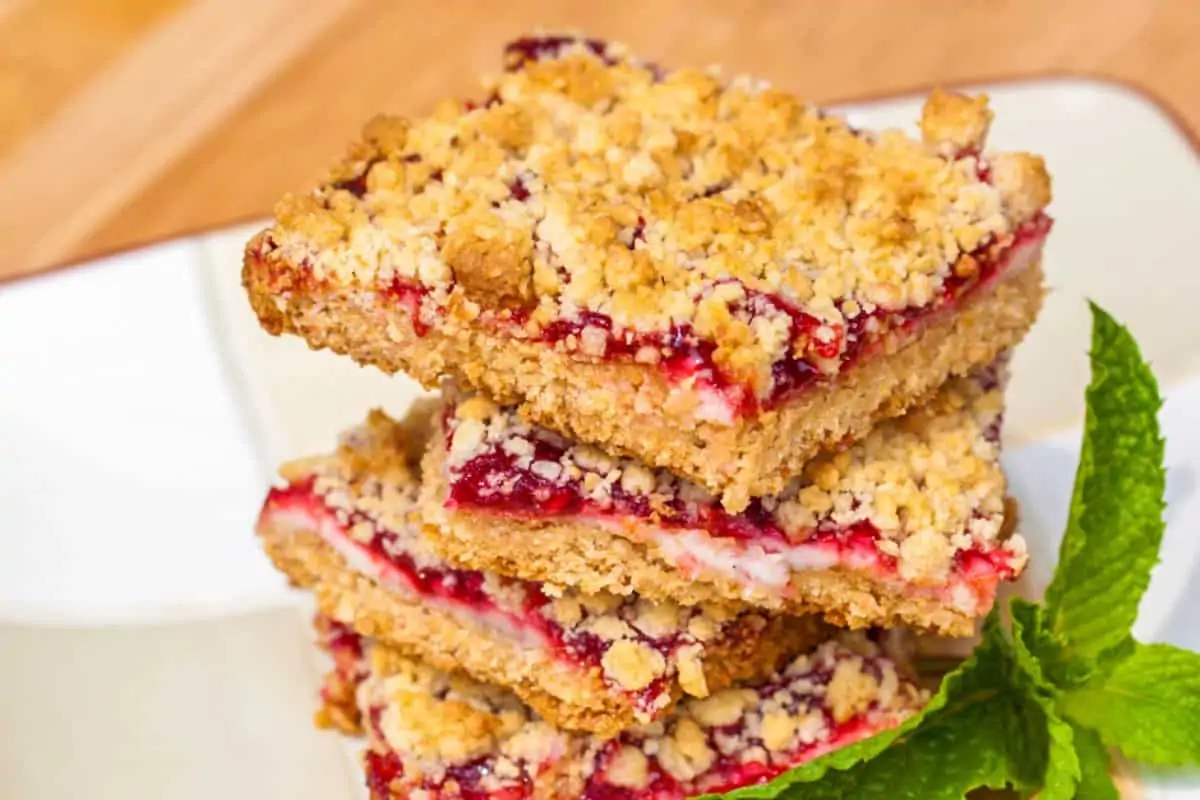 A shortbread batter is so versatile. Sometimes it's pressed into a tart or cake pan or used to make cut out cookies. Other times it's rolled into a log and used to make slice and bake cookies. But for this recipe we are making delicious Raspberry Shortbread Bars. Just think, two buttery layers of sweet shortbread sandwiched together with a tart and tangy raspberry jam. A match made in heaven.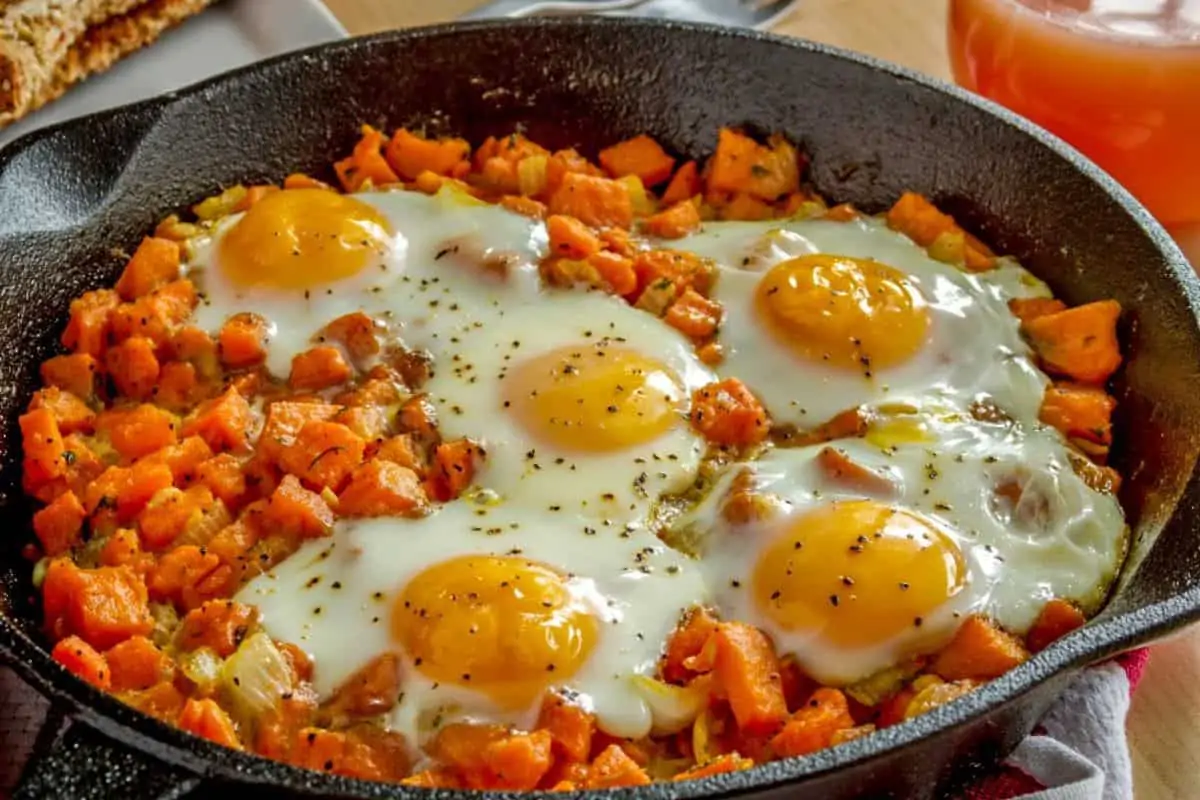 Austrian Potato Hash. Today's recipe is inspired by a favorite dish I had while honeymooning in Europe last year. It's comforting, hearty, and completely vegan.
Gros-what? Grøstl, or grøestl, or grstl, or groestel, (phew) is a potato hash dish that originated in Austria but I actually had the pleasure of trying it for the first time.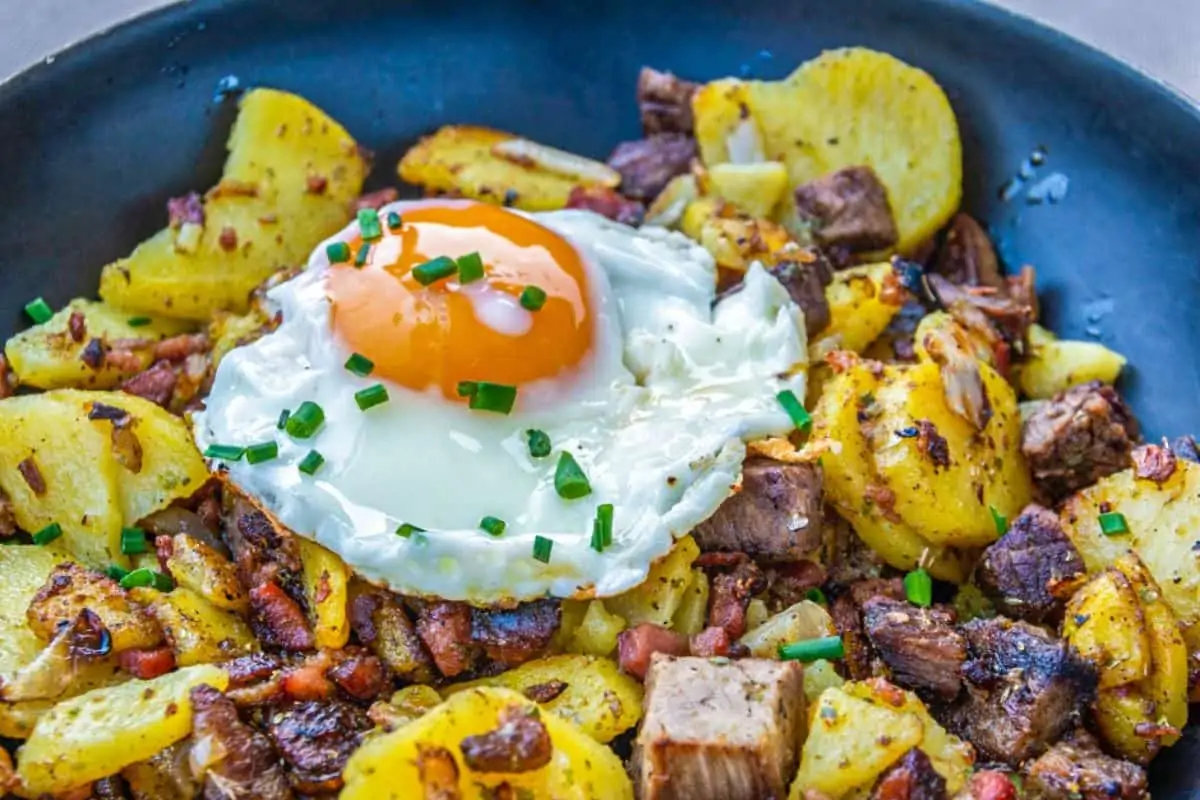 This home-style classic is a hearty recipe with beef, potatoes, onions, and fried eggs. Enjoy your meal. "Gröschtl", or fried potatoes and meat, was originally a dish which used the leftovers of the Sunday roast and was popular amongst Tyrolean farmers. It is typically eaten with smoked and cooked pork, potatoes and onions and topped with a fried egg which belongs to a real Tiroler Gröstl as much as the yolk does to the egg. Have we made your mouth water yet?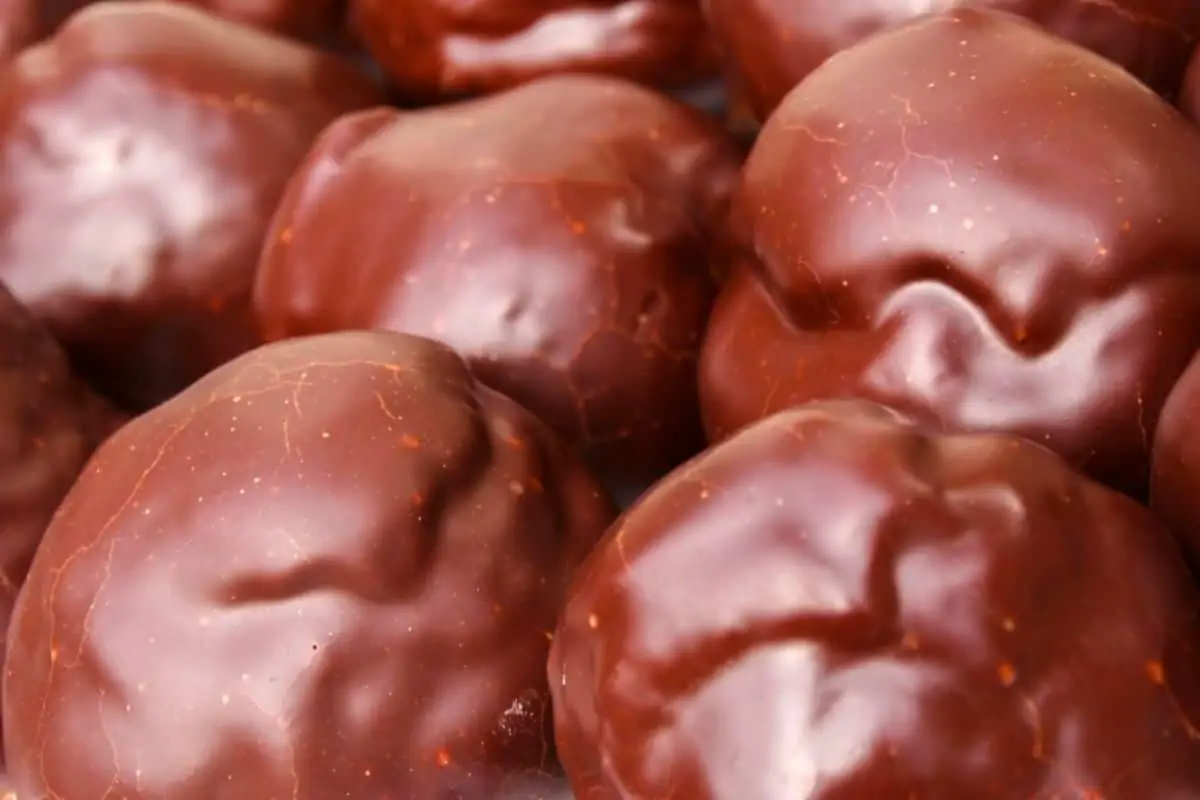 I love to prepare these chocolate balls for family gatherings, to share at work or when I have a craving for chocolate! They're not too sweet and the glaze makes them pretty.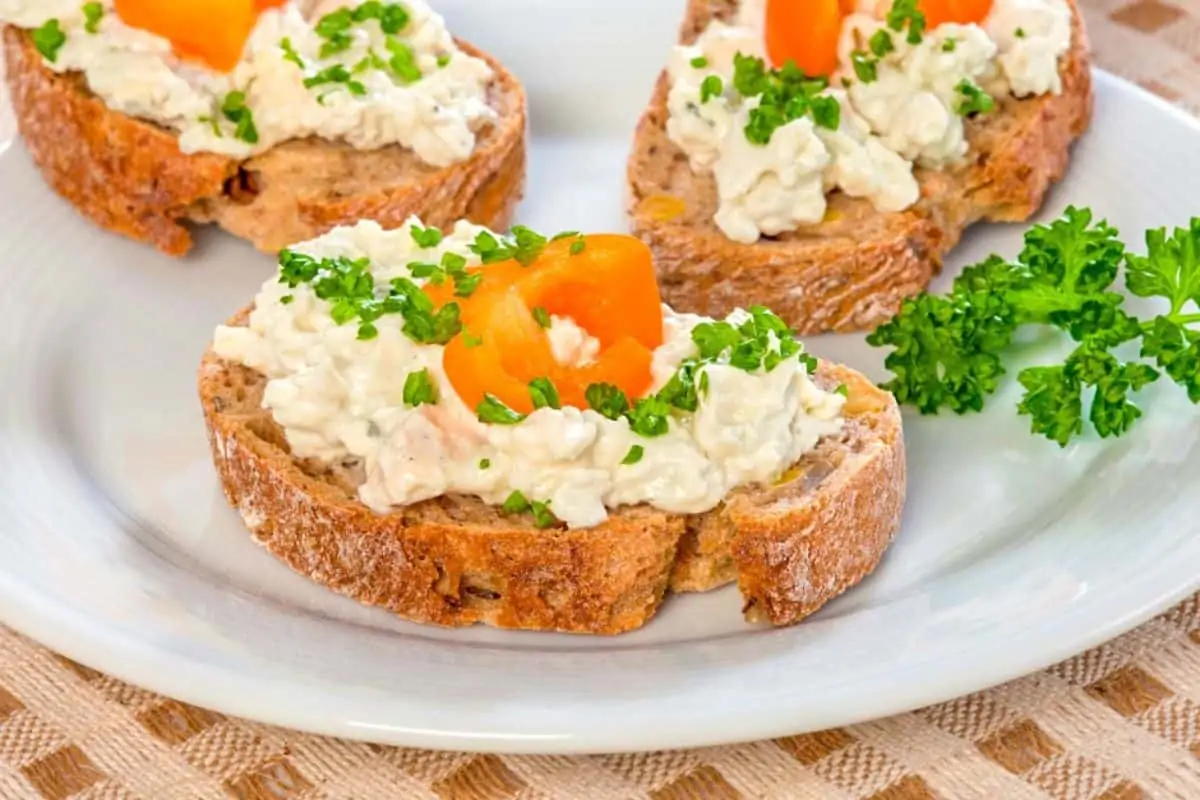 Pumpkin seed oil from southern Austria gives this spread its nutty flavor.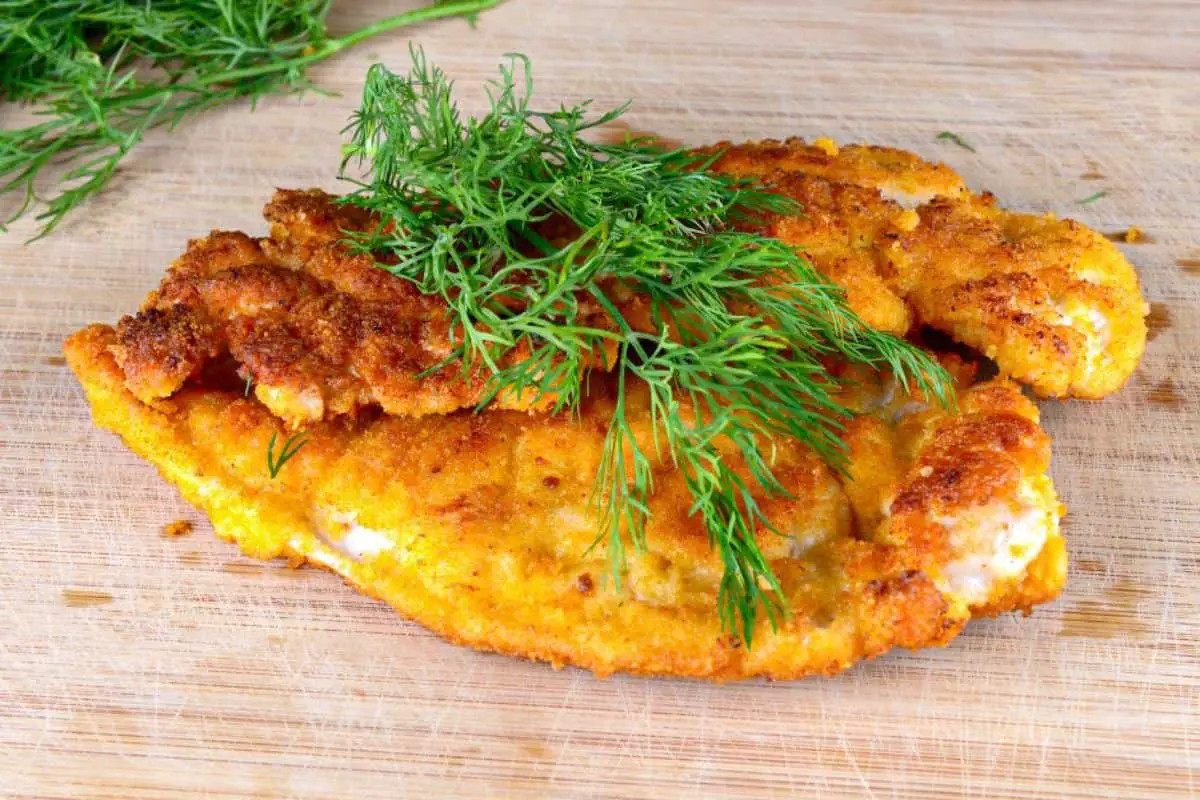 If you thought "down south" in the States was the only place where people have an obsession with fried chicken, you might be surprised to know that fried chicken holds a special place in the hearts of those in Austria as well.
Called backhendl (pronounced BAK-ehn-del), the Austrian version of fried chicken is a very simple preparation of salt and peppered chicken pieces that are dredged in flour, egg washed, and then coated with breadcrumbs. Some versions season the chicken pieces with lemon juice as well, but others simply serve the fried chicken with lemon wedges, so that the lemon can be added as you are eating.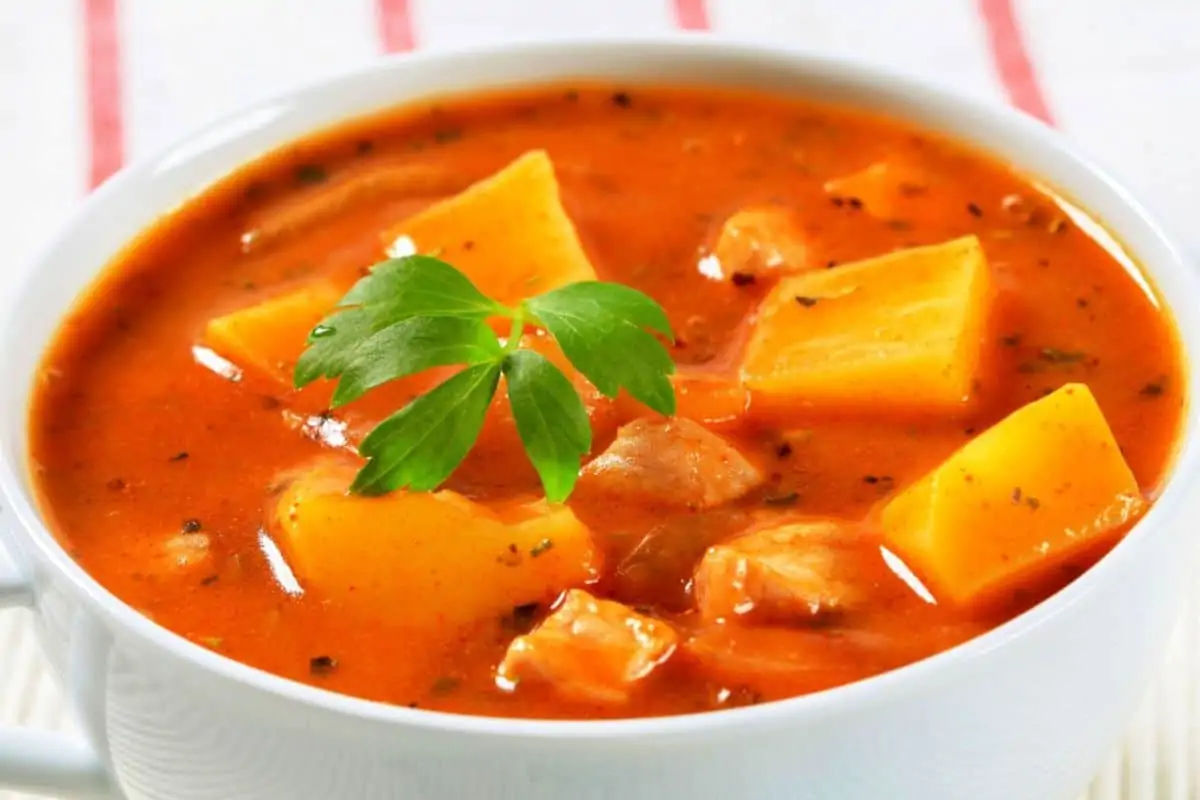 Goulash is one of the well known dishes from Austria. This is a recipe for Austrian-style potato goulash. I am well aware that goulash originally was a Hungarian dish, but – and there is always a but – in every country around Hungary, people have made it their own by altering the original recipe. So the Czech goulash differs from the Austrian and again from the Hungarian style in taste and ingredients.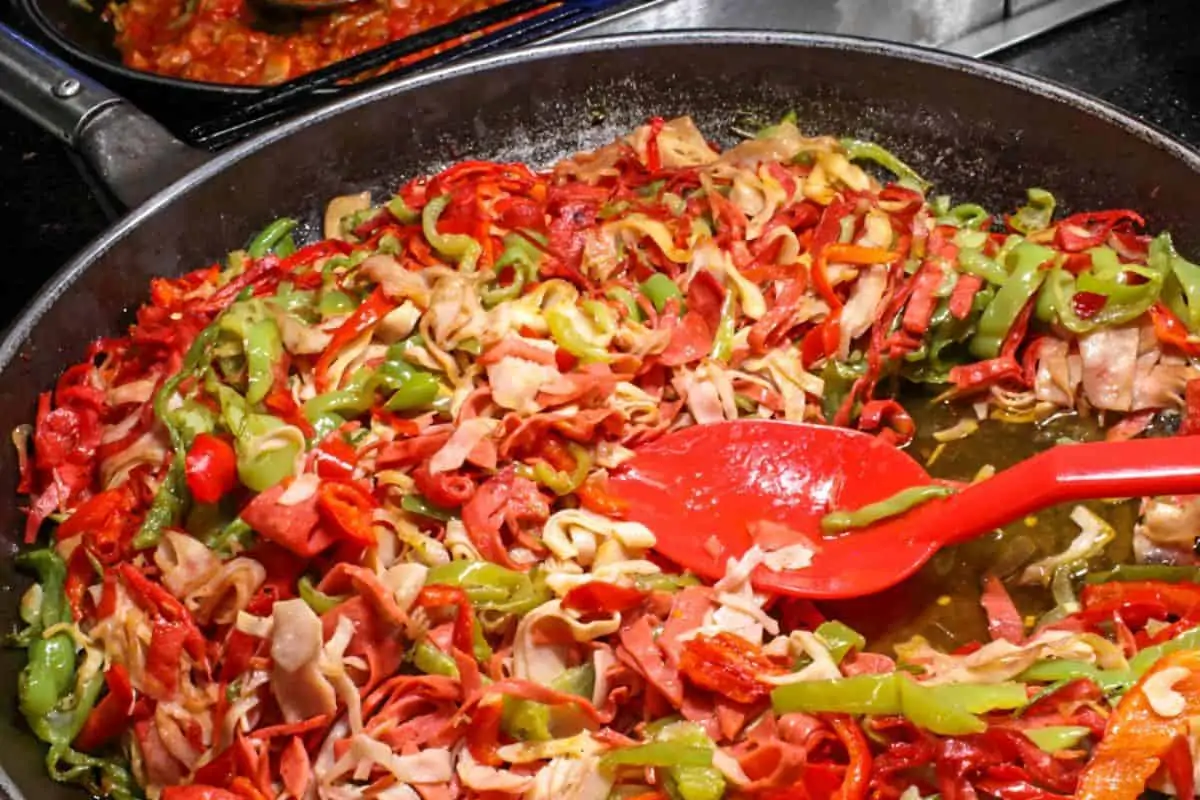 The word "Grenadiermarsch" comes from the military-slang and contains "marsch" which means march. It is said that this dish was prepared during war-times, when food was poor but soldiers needed energy. Back then people started throwing their leftovers together and created an amazing dish containing things you'll probably have at home most of the time.
The Grenadiermarsch is made throughout Austria and varies from region to region; it can contain sausages or meat leftovers, noodles or Austrian dumplings called "Knödel". In Eastern Austria near the Hungarian boarder, people love.
Tender beef, coated in a thick and smooth gravy, served with homemade Austrian-style pasta. Doesn't that sound like the best comfort food ever? Yes it does, and yes it is! Austrian beef goulash (Rindsgulasch) is one of my most favorite dishes.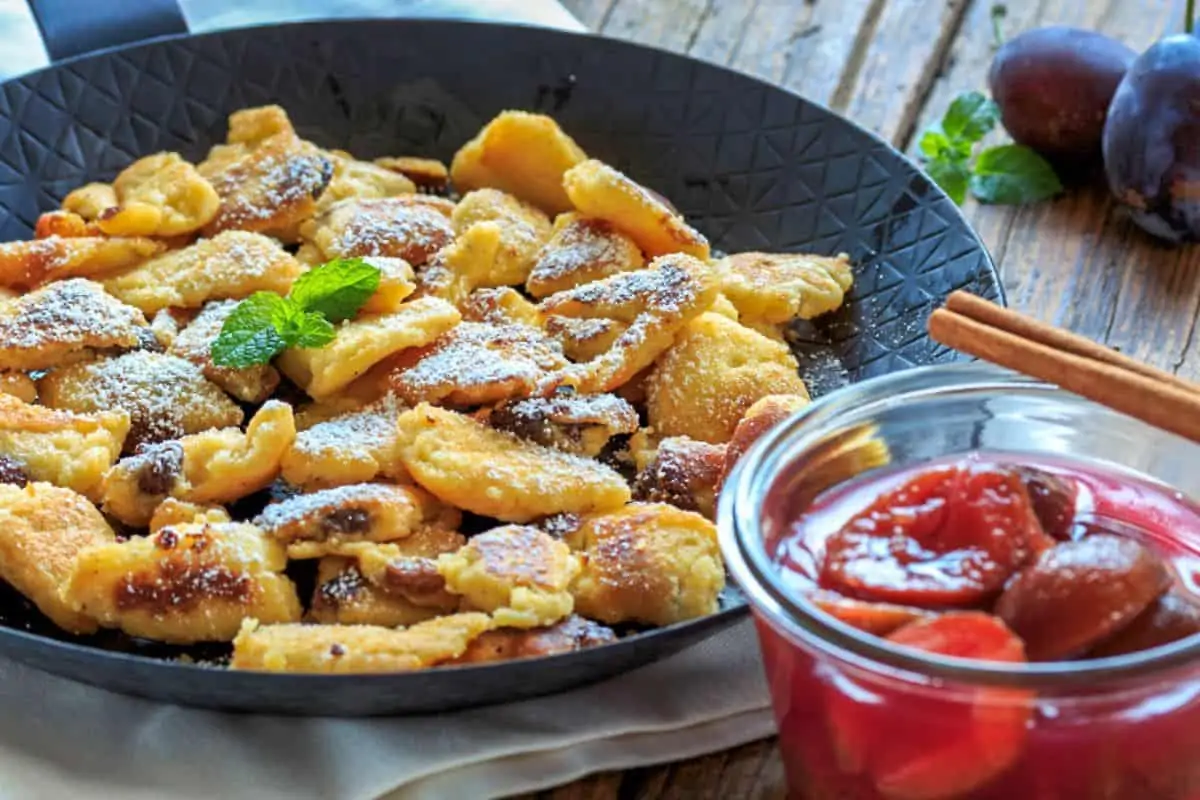 While strolling through the cobblestone streets of Vienna, Austria, we stopped for lunch at Café Central (est. 1876) for some original Austrian food. The waiter highly recommended this Austrian dish
Kaiserschmarrn is an original Austrian sweet dish, made from Palatschinken (pancake) dough. It was created for Kaiser Franz Joseph and Elisabeth (Sissi) in 1854. He always said "geb mir mal den Schmarrn her" so it was named Kaiserschmarrn thereafter.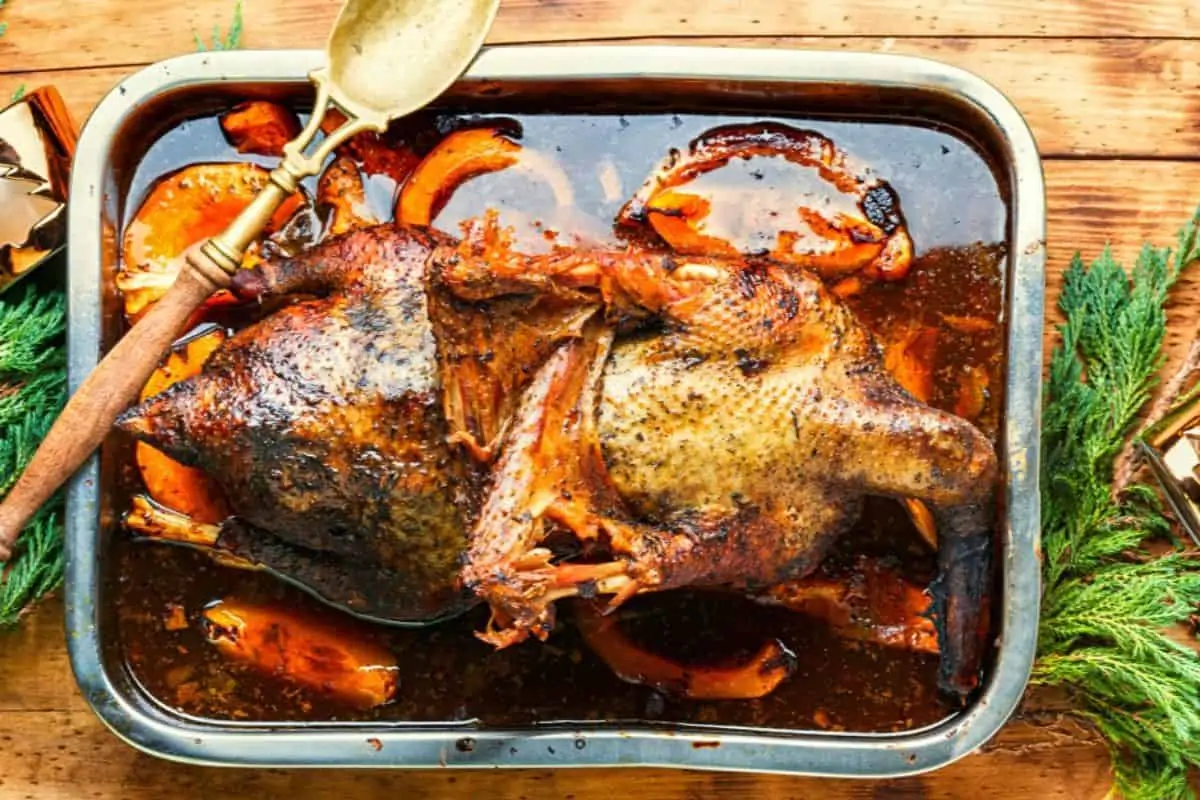 Our traditional Martinigansl (St. Martin's Day goose) tastes particularly good in November but also, of course, on all other days of the year, too. With its delicious stuffing and side dishes, it is a truly delectable feast. A little time and attention are needed in the preparation but it's well worth the effort!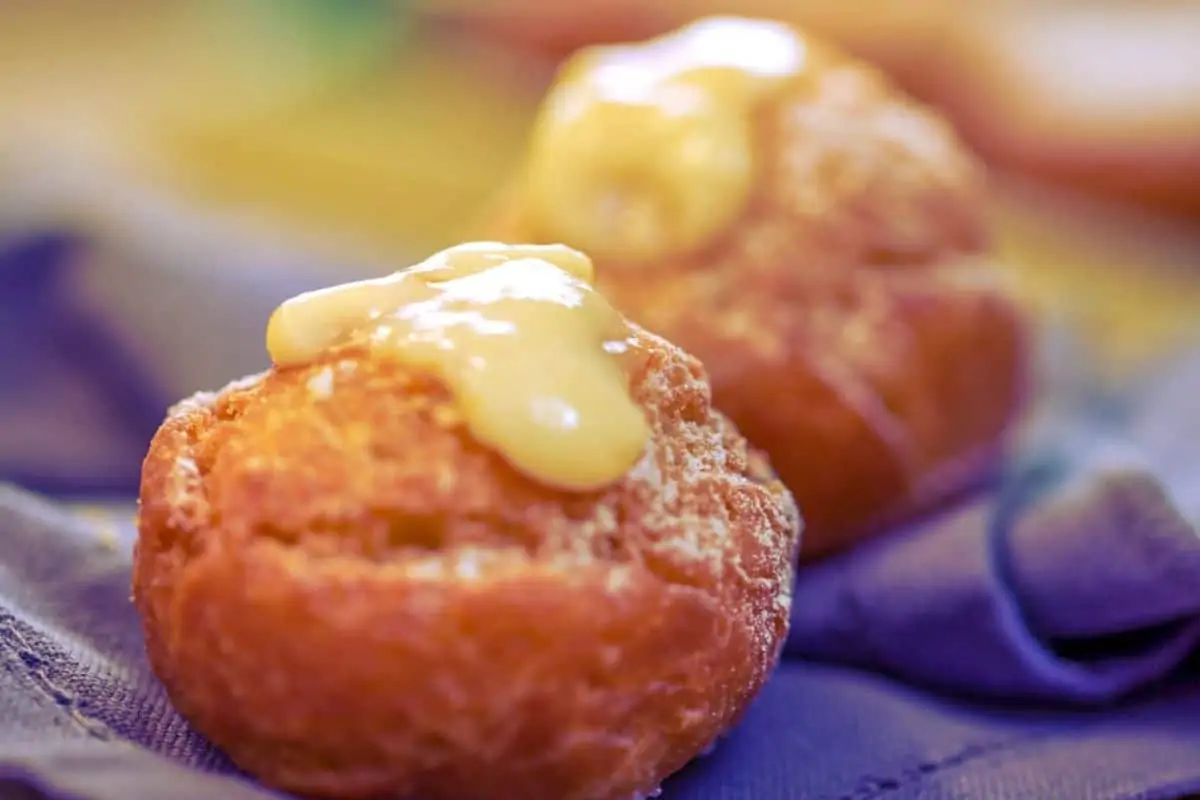 Krapfen are a staple food in Germany during the fifth season of the year, the carnival season. It doesn't matter if you like to celebrate carnival the traditional Southern way or the jovial Rhineland way. You'll find some Krapfen on every coffee table in Germany this time of the year.
They're also known as "Berliner" or "Pfannkuchen" in some other parts of Germany but I'm not very fond of these names. Berliner doesn't sound natural to me and the word "Pfannkuchen" is reserved in my vocabulary for thin German pancakes. I mean, it's the literal translation: Pan + Cake. Who knows what's going on in the mind of Berlin people!?
---
You May Want to Join Our Boondocking Group on Facebook For More Information
You May Want to Join Our Campfire Recipes Group on Facebook For More Information