Traditional Irish food and Irish recipes for you to make in your own kitchen. For example, Irish Beef Stew. This rich and hearty stew is stick-to-your-bones good. The beef is incredibly tender. Served with crusty bread, it's an ideal cool-weather meal.
History of Traditional Irish Food
Irish cuisine is the style of cooking that originated from Ireland, an island in the North Atlantic, or was developed by the Irish people. It has evolved from centuries of social and political change, and the mixing of the different cultures in Ireland, predominantly from Great Britain and other European regions. The cuisine is founded upon the crops and animals farmed in its temperate climate and the abundance of fresh fish and seafood from the surrounding clean waters of the Atlantic Ocean.
The development of Irish cuisine was altered greatly by the Tudor conquest of Ireland in the early 17th century, which introduced a new agro-alimentary system of intensive grain based agriculture, with large areas of land being turned over to grain production. The rise of a commercial market in grain and meat altered the diet of the Irish populace by redirecting these products abroad as cash crops used to feed the soldiers and civilians alike throughout the British Empire. Consequently, the potato, after its widespread adoption in the 18th century, became just about the only food poor people could afford (which was the vast majority of the population).
By the 21st century, much of Irish cuisine was being revived. Representative traditional Irish dishes include Irish stew (made with lamb, mutton, or beef), bacon and cabbage (with potatoes), boxty (potato pancake), coddle (sausage, bacon, and potato), colcannon (mashed potato, kale or cabbage, and butter), and, in Ulster, the soda farl. Modern Irish food still uses these traditional ingredients but they are now being cooked by chefs with world influences and are presented in a more modern artistic style. [1]
Modern Era for Irish Food
In the 21st century, the usual modern selection of foods common to the West has been adopted in Ireland. Common meals include pizza, curry, Chinese food, Thai food, and lately, some West African dishes and Central European-Eastern European (especially Polish) dishes have been making an appearance, as ingredients for these and other cuisines have become more widely available.
In tandem with these developments, the last quarter of the 20th century saw the emergence of a new Irish cuisine based on traditional ingredients handled in new ways. This cuisine is based on fresh vegetables, fish (especially salmon and trout), oysters, mussels and other shellfish, traditional soda bread, the wide range of cheeses that are now being made across the country, and, of course, the potato. Traditional dishes, such as Irish stew, coddle, the Irish breakfast, and potato bread have enjoyed a resurgence in popularity. Chef and food writer Myrtle Allen – an early protagonist of such attitudes and methods – went on to play a crucial role in their development and promotion. Schools like the Ballymaloe Cookery School have emerged to cater for the associated increased interest in cooking.
Fish and chips take-away is popular. The first fish and chips were sold in Dublin in the 1880s by an Italian immigrant from San Donato Val di Comino, Giuseppe Cervi. His wife Palma would ask customers "Uno di questa, uno di quella?" This phrase (meaning 'one of this, one of the other') entered the vernacular in Dublin as "one and one", which is still a common way of referring to fish and chips in the city.
In much of Ulster (especially Northern Ireland and County Donegal), fish and chips are usually known as a "fish supper". The restaurant from which the food is purchased and the food itself is often referred to as a "chippy" throughout many northern regions of the country.
The proliferation of fast food has led to increasing public health problems, including obesity, where it was reported that as many as 327,000 Irish children are now obese or overweight and in response the Irish government is now considering introducing a fast food tax. Government efforts to combat obesity have also included television advertising campaigns and educational programs in schools. [1]
FAQ For Irish Food and Irish Recipes
1. What is Considered Traditional Irish Food?
Some of our favorite traditional Irish food includes bacon and cabbage (with potatoes), kale or cabbage, and butter), Irish stew (made with lamb, colcannon (mashed potato, coddle (sausage, mutton, or beef), boxty (potato pancake), bacon, and potato), and, in Ulster, the soda farl.
2. What Food is Traditionally Eaten on St Patrick's Day?
Some of the favorite foods for St. Patrick's Day is NOT corned beef and cabbage. While corned beef and cabbage is popular in America, boiled bacon and cabbage is the more traditional Irish food dish. Then there is soda bread, shepherds pie and colcannon.
3. What Should I Serve for an Irish Dinner?
Your Irish dinner cannot be complete without three items. They include food like champ potatoes, fried cabbage, cranberry soda bread to name just a few. Others are cabbage and potato slaw, stew, sweet and sour cabbage.
4. Do They Really Eat Corned Beef and Cabbage in Ireland?
Boiled bacon and cabbage is the more traditional Irish food dish. Corned Beef and Cabbage is a meal brought to the U.S. by immigrants and turned into a tradition in the U.S. only.
5. Why Do Irish Eat Potatoes?
Ireland is not famous for its great farming due to poor soil conditions. That is why potatoes and cabbage play such a central part in Irish diets. These foods both grow well in poor soil and since both are winter crops allow the land to be rotated into hay and grains during warm weather.
What are Some Traditional Irish Food?
Soda Bread. Every family in Ireland has its own Irish recipe for soda bread, hand-written on flour-crusted note paper and wedged in among the cookery books. Some like it sweet with a spoonful of honey, sugar or dried fruits. Others prefer sprinkled-in seeds, bran and oats for a health boost, or treacle and Guinness for the opposite effect. However, the basic ingredients don't change
Irish Stew. One-pot cooking doesn't get much simpler than Irish stew, traditionally made with mutton, onions and potatoes. To avoid the stew being watery, some recipes recommend adding pearl barley, a spoonful of roux or sliced potatoes, while others reduce the liquid by leaving the stew to simmer.
Colcannon and Champ. Potatoes transformed the Irish diet and it's population boomed with this cheap and plentiful food source. Potatoes are still a staple at most mealtimes, with this traditional Irish food remaining popular. Colcannon is a classic, comforting mash of potatoes, cabbage or kale and butter or cream, flavored with spring onions. Champ is a similar, mashed potato favorite, flavored with spring onions, milk and butter.
Boxty. Potato dumpling, potato pancake and potato bread are all descriptors for boxty. Some say the name originates from an Irish phrase meaning 'poor-house bread'. The recipe calls for grated raw potato to be mixed with mashed potato and then either:
1. mixed with flour and salt and boiled before being sliced and fried in butter ('boxty dumplings')
2. added to a pancake-like batter before being fried ('boxty on the pan') or
3. added to a pancake-like batter before being baked in a loaf tin and then sliced and fried ('boxty in the oven').
Boiled Bacon and Cabbage. Boiled bacon, boiled cabbage and boiled potatoes might not sound all that appetizing but it remains a firm family favorite. Traditionally, salted pork would have been soaked overnight (depending on how much desalting was needed) before being boiled, with the cabbage added to the cooking pot in the last 10 minutes.
Coddle. With roots as a working-class Dublin dish, the name coddle comes from the slow simmering or 'coddling' of ingredients in a one-pot stew. The leftovers at the end of the week would be slowly stewed in the oven for hours, with slices of pork sausage packed in alongside bacon rashers or leftover boiled bacon and sliced potatoes and onions.
Here are Some Twists on Irish Appetizers and Irish Snacks
Bacon Cheddar Beer Bread. Beer bread is great and all but this one stuffed with bacon, cheddar, jalapeños, and cream cheese is really something extra special.
Loaded Fried Mashed Potatoes. You've never actually had great mashed potatoes until you've tried them fried.
Twice Baked Potatoes. Twice baked potatoes are basically a way to eat mashed potatoes in a cute little potato boat, and we're here for it.
Cheesy Cabbage Gratin. If you're looking for a hearty veggie side, you're in the right place.
Whole Roasted Cabbage. This roasted cabbage is the way to go! It's savory, sweet, and salty on the outside and super tender on the inside.
Cheesy Bacon Butternut Squash. No matter what the centerpiece of your meal is, this cheesy squash skillet is sure to steal the show.
Slow-Cooker Creamed Corn. Corn and bacon should find a place on every St. Patty's Day table.
Fried Cabbage. Game changer alert: cooking fried cabbage in bacon fat.
Best-Ever Cabbage Hash Browns. It might be hard to believe, but these cabbage hash browns really taste like they're made with potatoes!
Irish Soda Bread. Who says Irish Soda Bread can't be a side?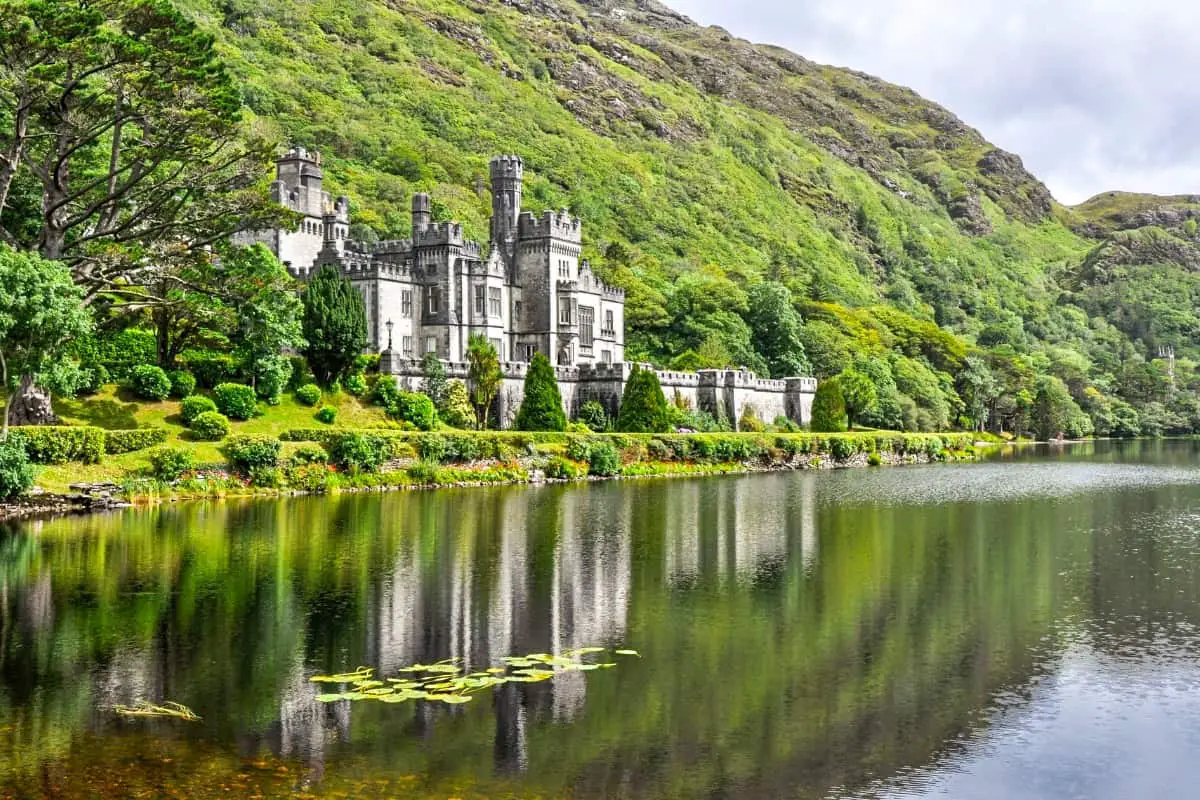 What are Some Simple Irish Dishes or Easy Irish Dinners?
Irish Beef Stew. This rich and hearty stew is stick-to-your-bones good. The beef is incredibly tender. Served with crusty bread, it's an ideal cool-weather meal.
Classic Irish Soda Bread. This traditional Irish food can be made with an assortment of mix-ins such as dried fruit and nuts, but I like it with a handful of raisins.
Irish Stew Pie. The only thing more comforting than a hearty bowl of Irish stew is having it baked into a pie! The flavors blend well with lamb, but you can use cuts of beef instead if you wish.
Slow-Cooked Corned Beef. It's not luck; it's just an amazing Irish recipe. With this in the slow cooker by sunrise, you can be sure to fill seats at the dinner table by sundown.
Asparagus Swiss Quiche. Fresh asparagus stars along with bacon, onion and Swiss cheese in this hearty quiche.
Savory Beef & Cabbage Supper. You can also make this dish with smoked sausage. It's comforting on cooler days.
Date Pecan Tea Bread. Packed with dates and pecans, this sweet bread is excellent on its own and even better topped with the chunky cream cheese spread.
Braised Short Ribs. The fall-off-the-bone-tender entre is much appreciated on busy days
Something for Your Sweet-tooth: Irish Candies & Irish Cookies
Irish Shortbread. These crisp, buttery melt-in-your-mouth delicious Irish Shortbread Cookies require just one bowl and no mixer! They come together quickly and disappear even quicker, so make plenty!
Irish Mist Brownies You can whip these brownies up in hardly any time, let them cool and them make them extra special with a cream cheese and butter frosting that is flavored with a little peppermint extract.
Yellow Man (Irish Honeycomb Candy) A chewy, toffee-textured honeycomb produced in Ulster, the northern province in Ireland. Ingredients of yellow-man are commonly quoted as including brown sugar, golden syrup, butter, vinegar and bicarbonate of soda.
No Bake Irish Fifteens They are called Fifteens (15s) because the recipe calls for fifteen of each ingredient. Mix all ingredients, roll the mixture in coconut and place it in the fridge.
Irish Oat Cookies. Irish oat cookies are a little less sweet than normal, focusing more on the Irish butter flavor. Perfect with a cup of tea, they are crispy on the edges and deliciously chewy in the middle.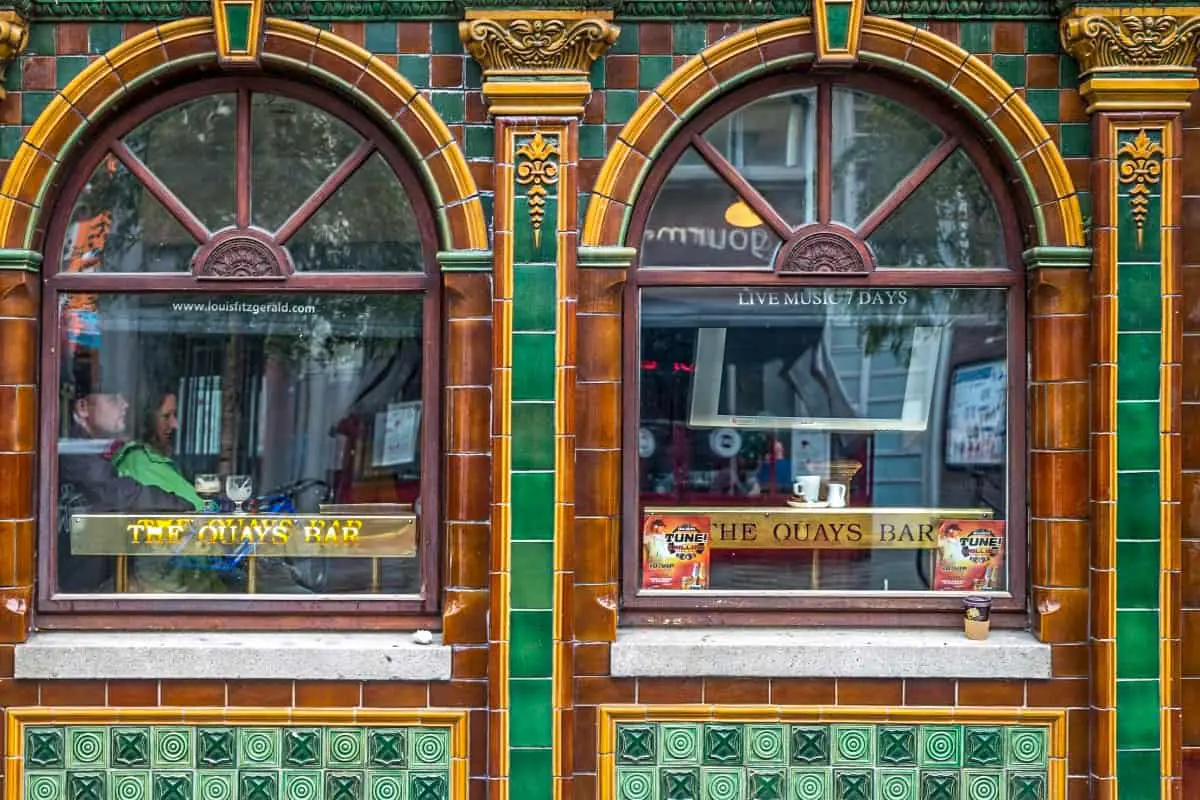 Always Finish Your Irish Meals with Traditional Irish Desserts
Irish Apple Cake. Recipes for the moist and tender cast iron cake are as varied as the beautiful people who live in the Emerald Isle. This heritage recipe is a simple and tasty dessert everyone will love.
Chocolate Guinness Cake. One bite and everyone will propose a toast to this silky-smooth chocolate Guinness cake. The cream cheese frosting reminds us of the foamy head on a perfectly poured pint.
Irish Traditional Christmas Cake. This festive dessert is genuine, full of booze, and if you're good at decorate with icing the result is even more incredible.
Brioche Bread Pudding With Bourbon-Butterscotch Sauce. You can never go wrong with a brioche bread pudding — plus, you can totally swap in Irish whiskey instead of bourbon for the sauce.
Baileys Cheesecake. This classic cream liquor (hint: you can make your own!) makes for the perfect base to a decadent dessert.
Irish Chocolate Pots de Crème. Get this: these classic desserts take only five minutes to make and are the perfect thing to serve at your St. Paddy's Day party.
Soda Bread Pudding. Traditional Irish soda bread meets bread pudding with spiced cream and caramel sauce. Got stale soda bread? Use it up in this epic dessert.
The Only Way To Truly End An Irish Meal . . .
Irish Coffee. We officially declare whiskey and coffee as the king and queen of St. Patrick's Day. Sip on this boozy drink and you'll see why.
---
Traditional Irish Food and their Irish Recipes
1. Colcannon (Irish Mashed Potatoes) – Traditional Irish Food
2. Irish Pasties – Irish Foods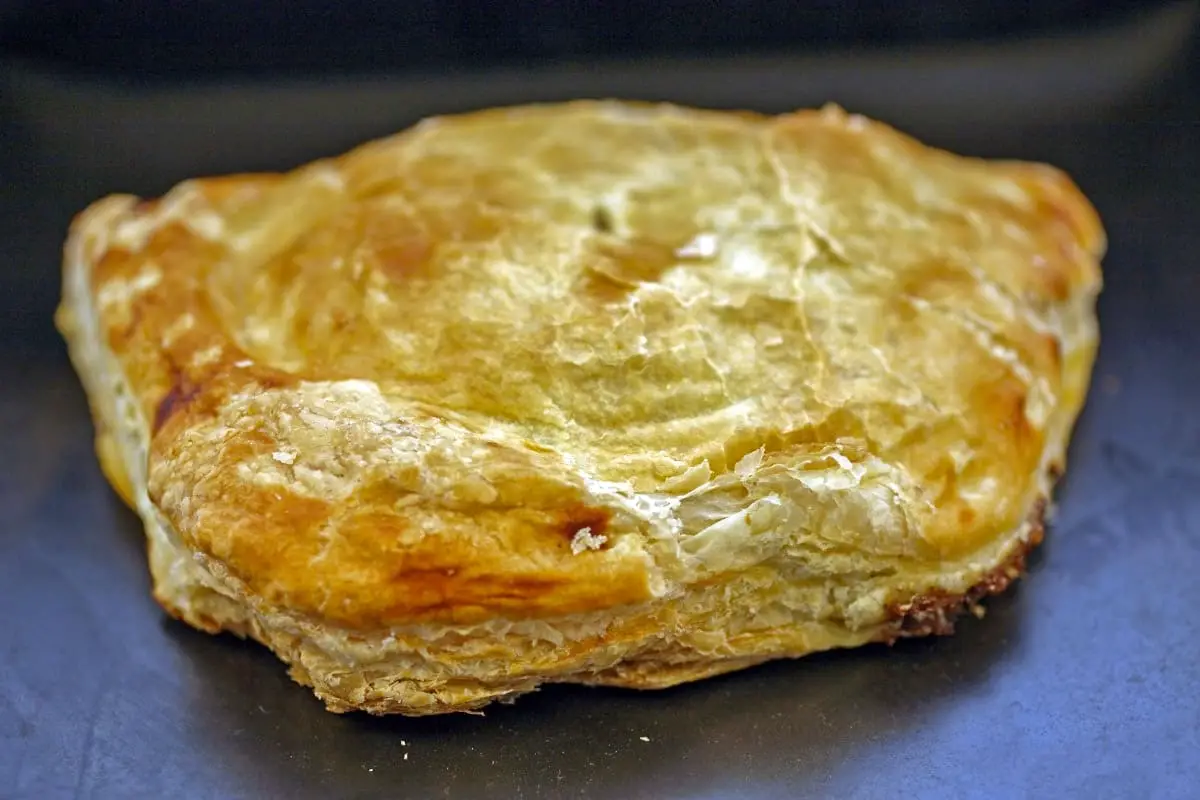 3. Irish Stew – Traditional Irish Food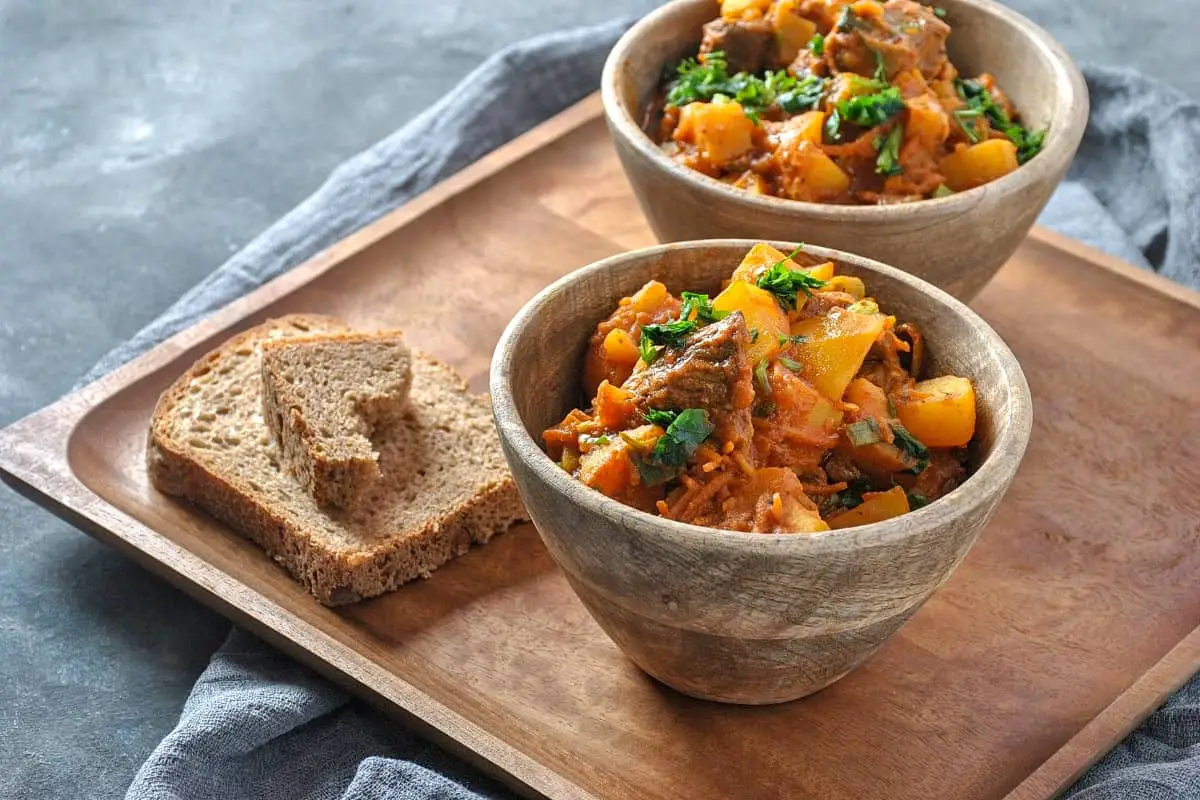 4. Irish Mist Brownies – Irish Recipes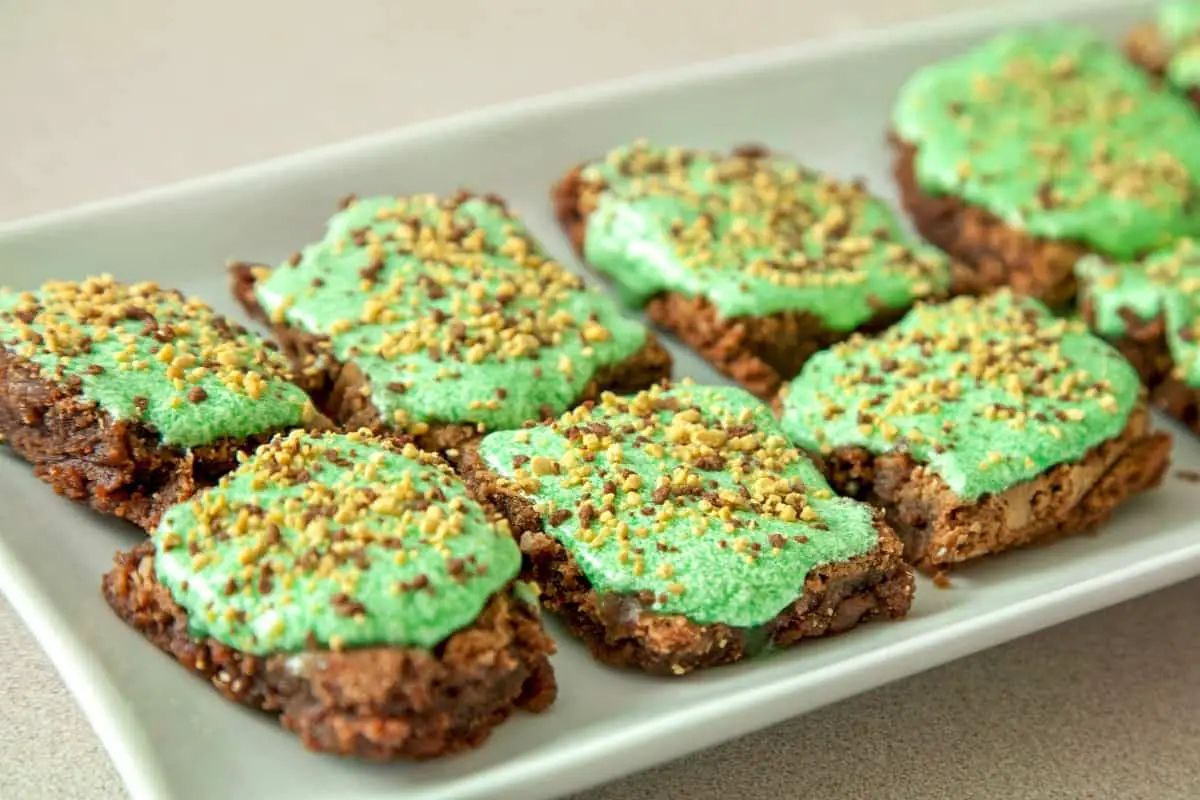 5. Traditional Irish Beef and Guinness Stew – Irish Food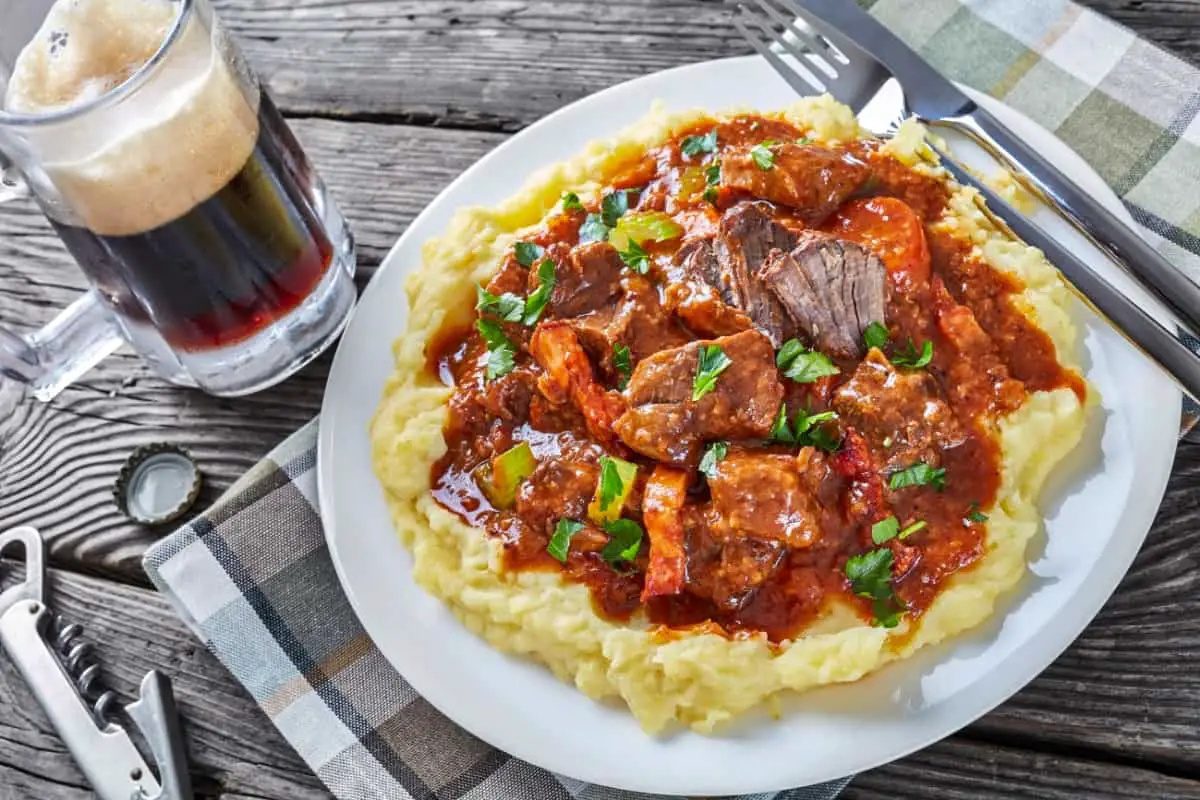 6. Classic Irish Fish Pie with Colcannon Topping – Traditional Irish Food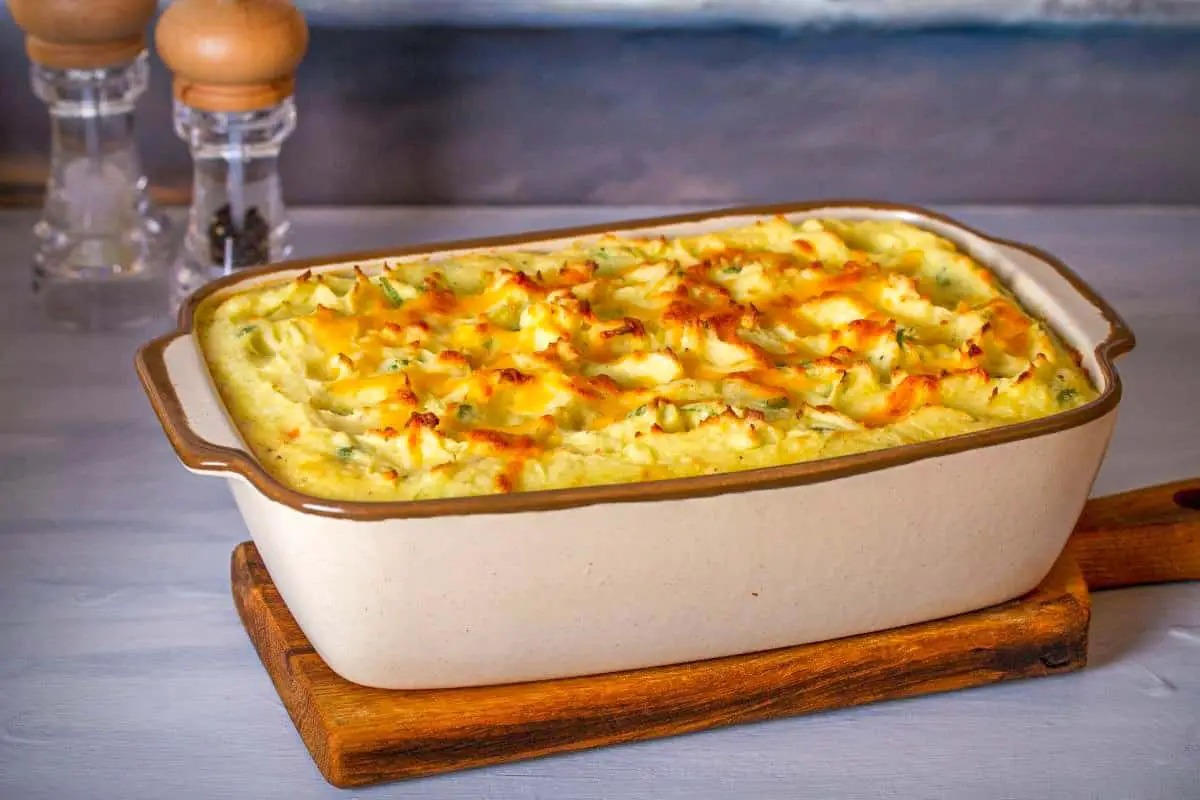 7. Irish Soda Farls – Irish Foods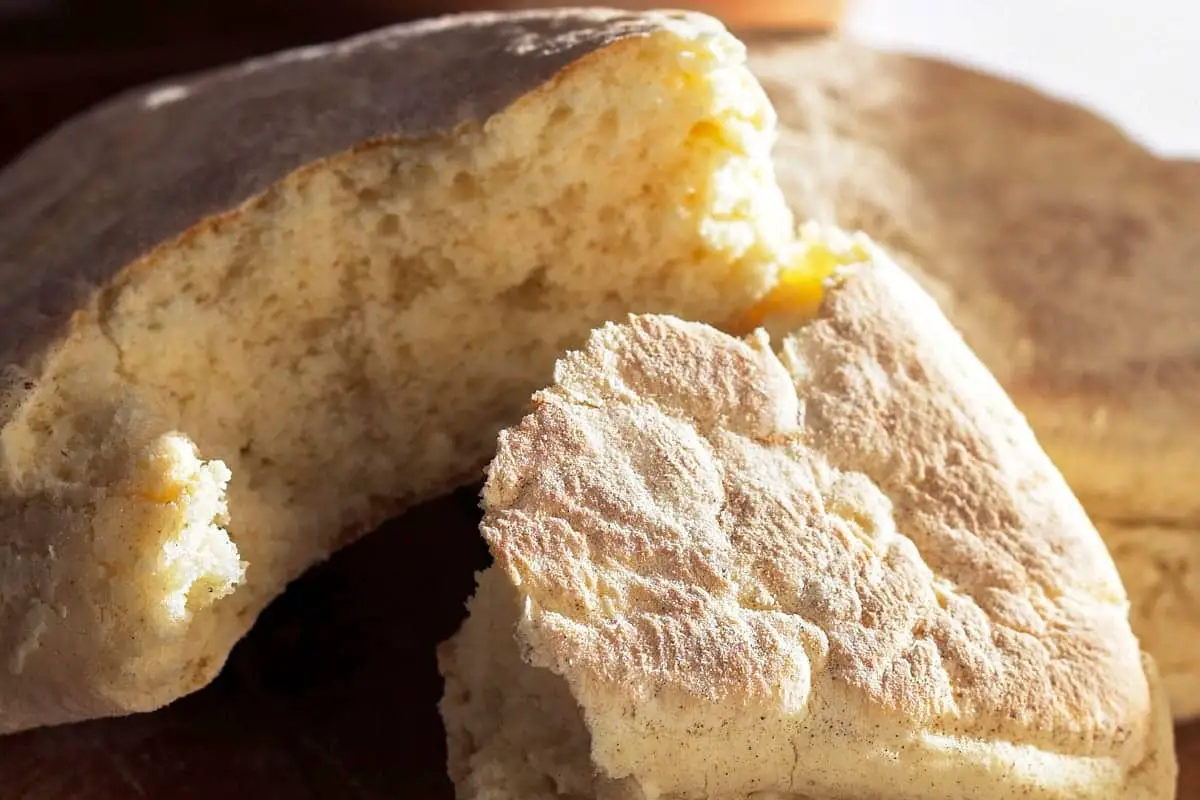 8. Yellow Man (Irish Honeycomb Candy) – Traditional Irish Food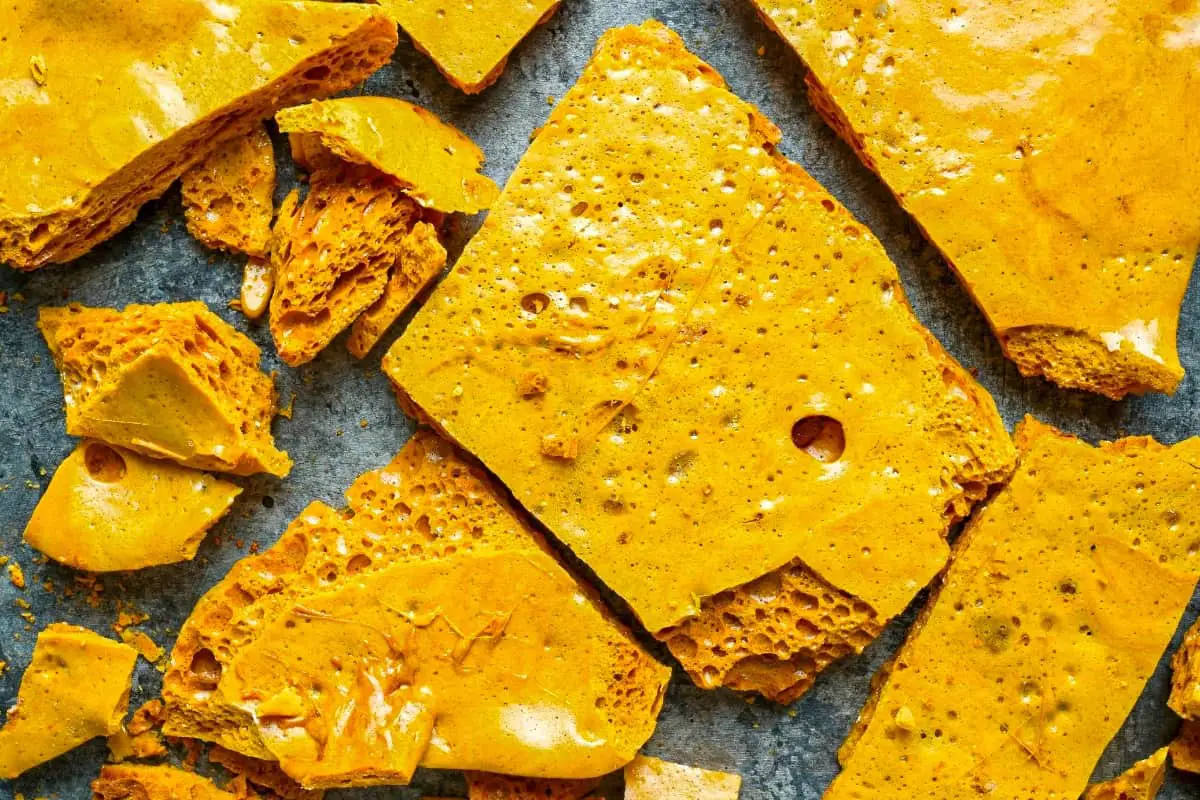 9. Irish Brown Bread – Irish Recipes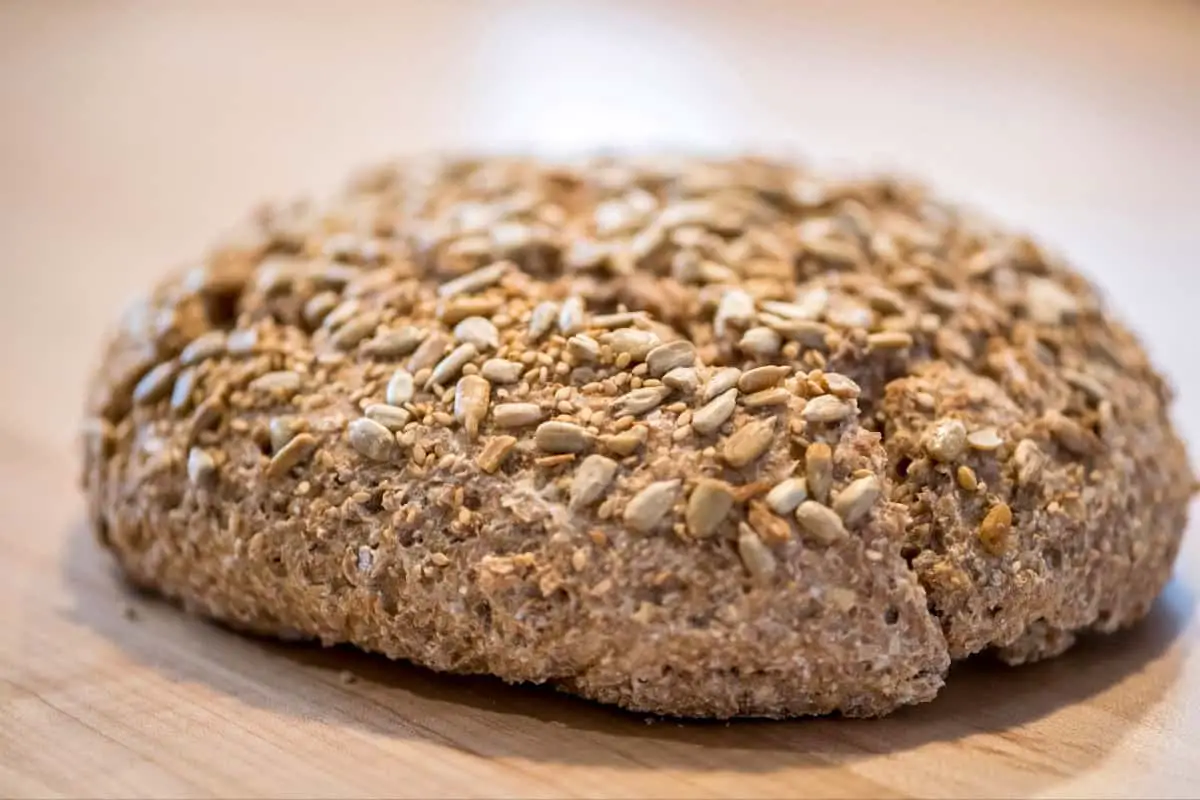 10. Dublin Coddle (Irish Sausage and Potato Stew) – Irish Food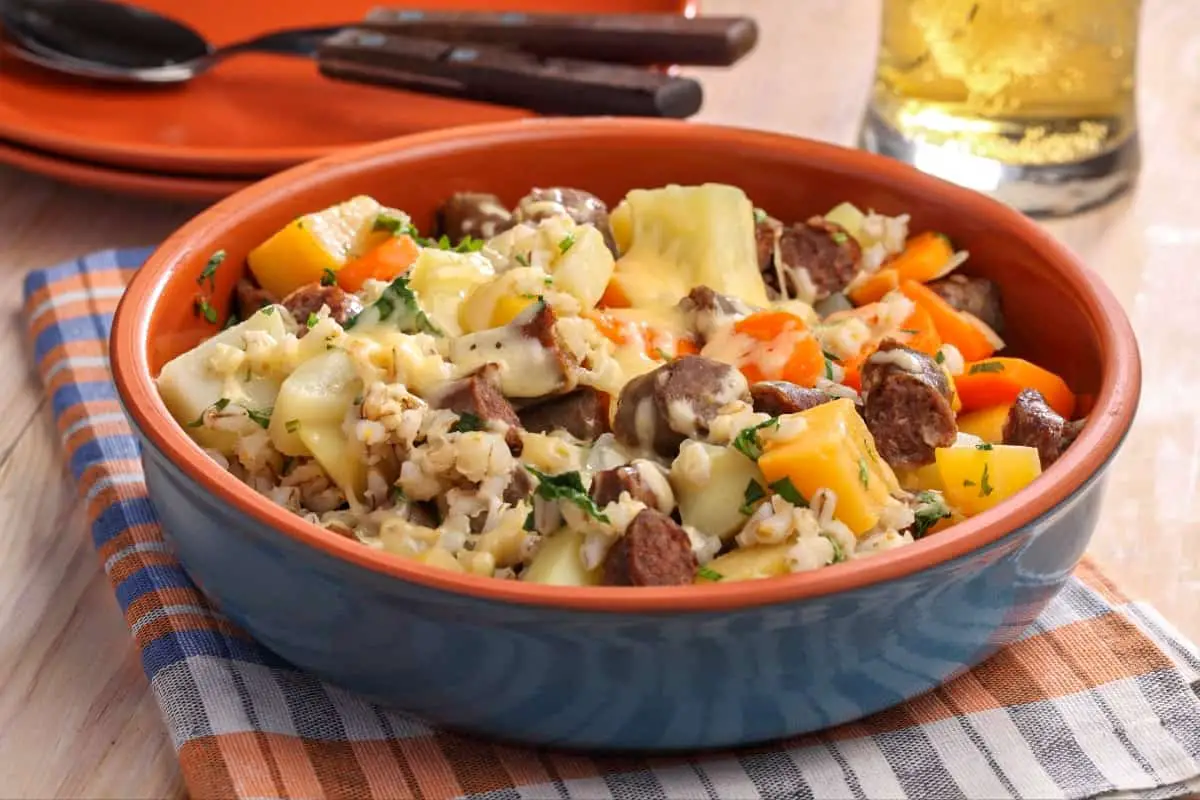 11. Traditional Irish Potato Soup – Traditional Irish Food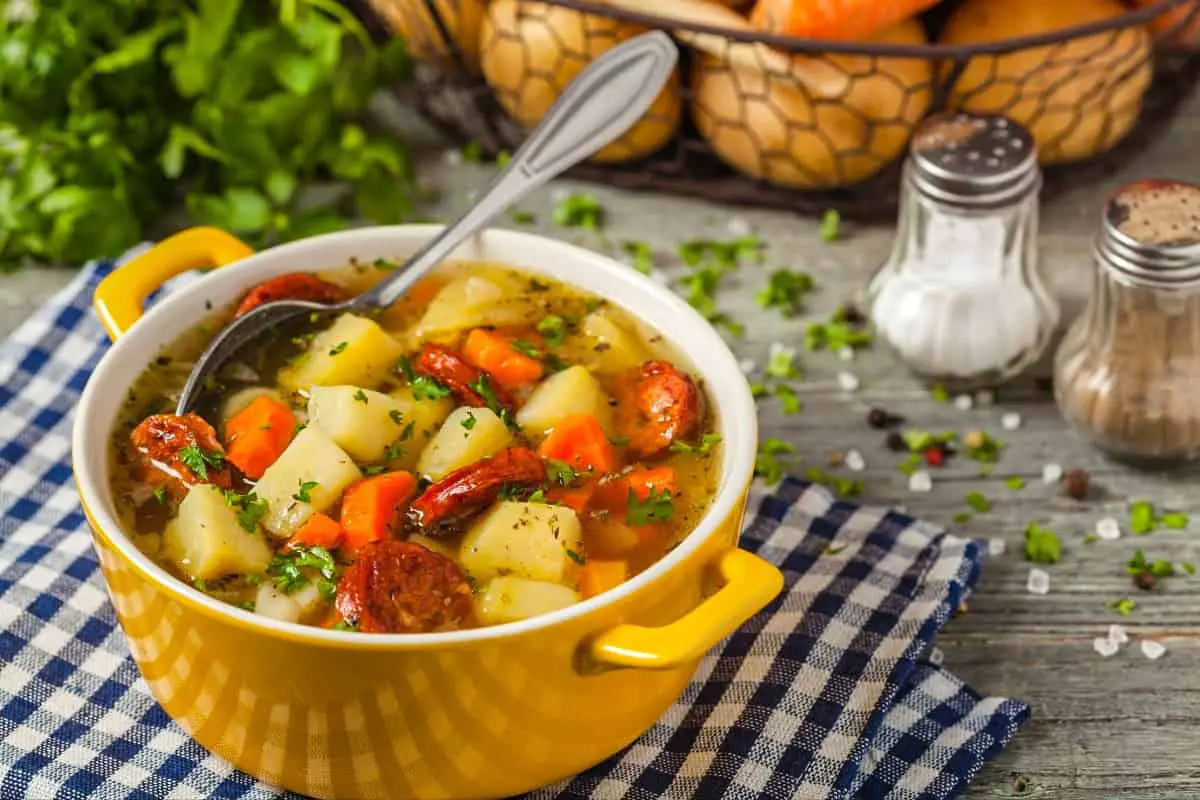 12. Authentic Irish Apple Cake – Irish Foods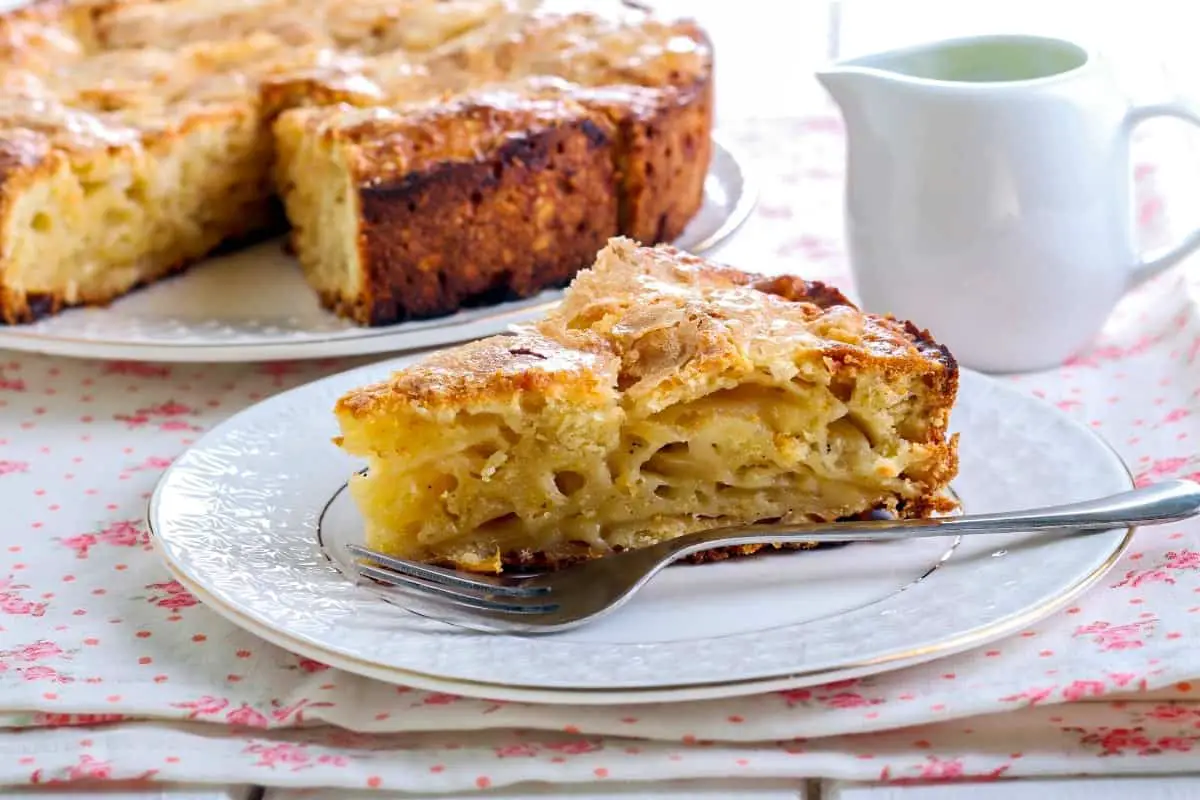 13. Irish Potato Cakes or Potato Farls – Traditional Irish Food
14. No Bake Irish Fifteens (Northern Ireland Fridge Cake) – Irish Recipes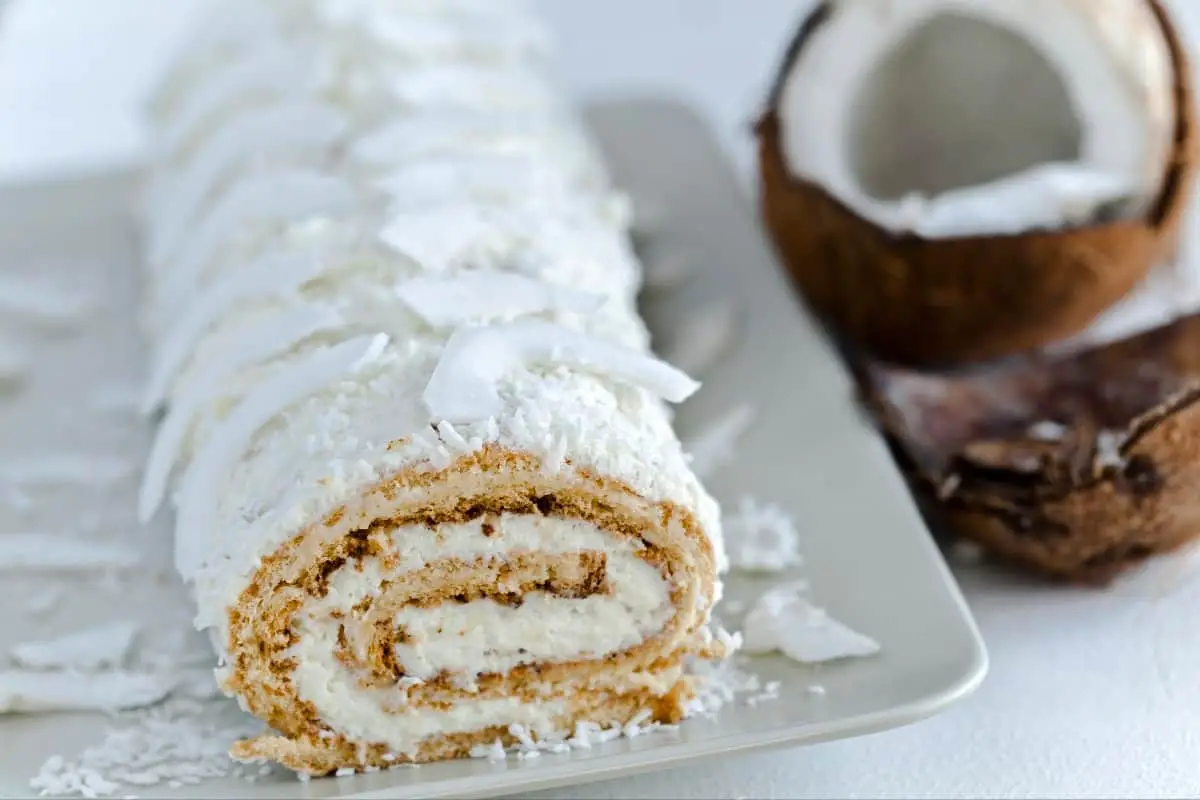 15. Traditional Irish Soda Bread – Irish Food
16. Boxty – Traditional Irish Food
17. Irish Shortbread – Irish Foods
18. Champ – Traditional Irish Food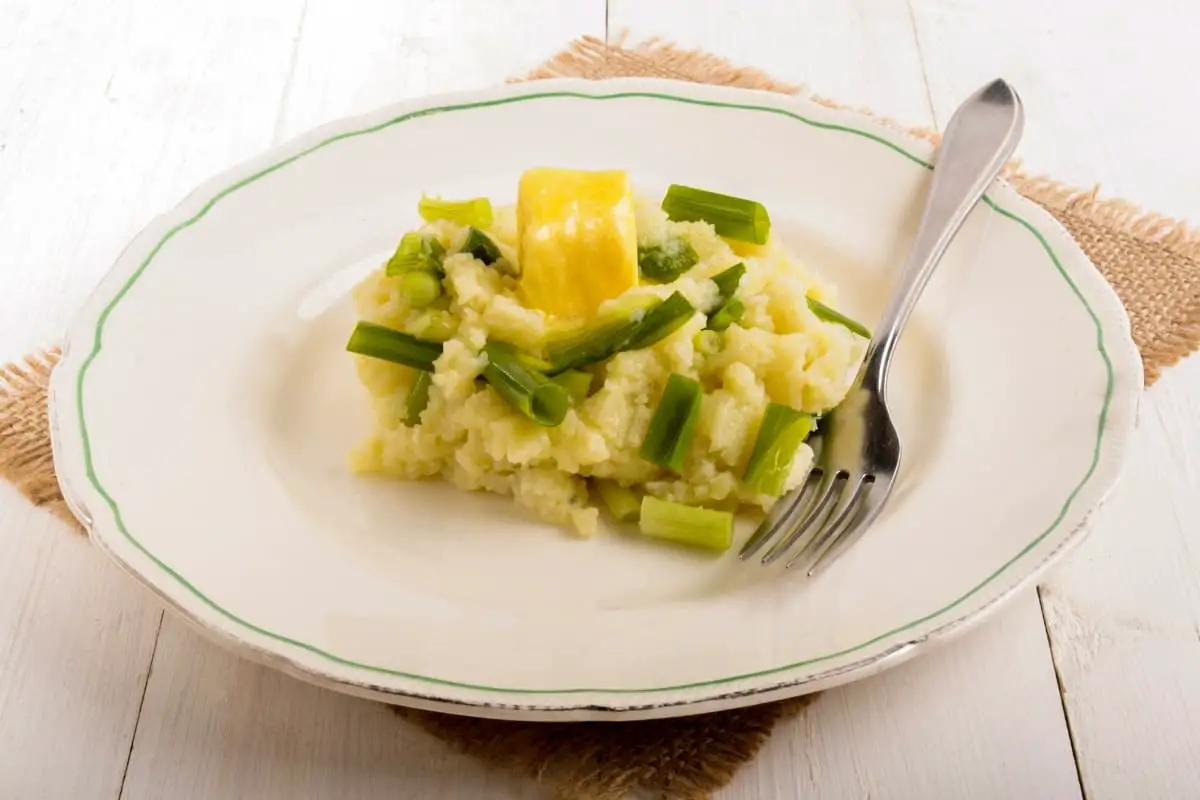 19. Barmbrack – Irish Recipes
20. Easy Traditional Irish Lamb Stew – Irish Food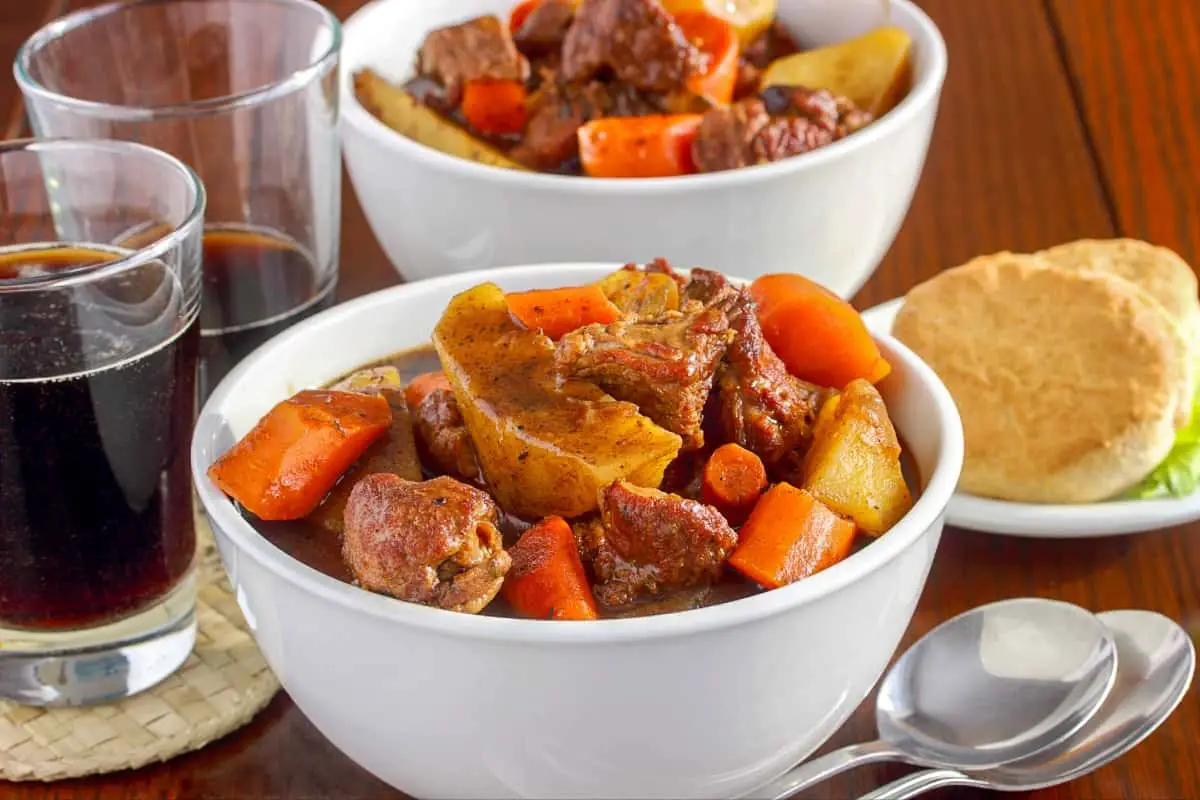 21. Irish Bacon, Cabbage, and Parsley Sauce – Traditional Irish Food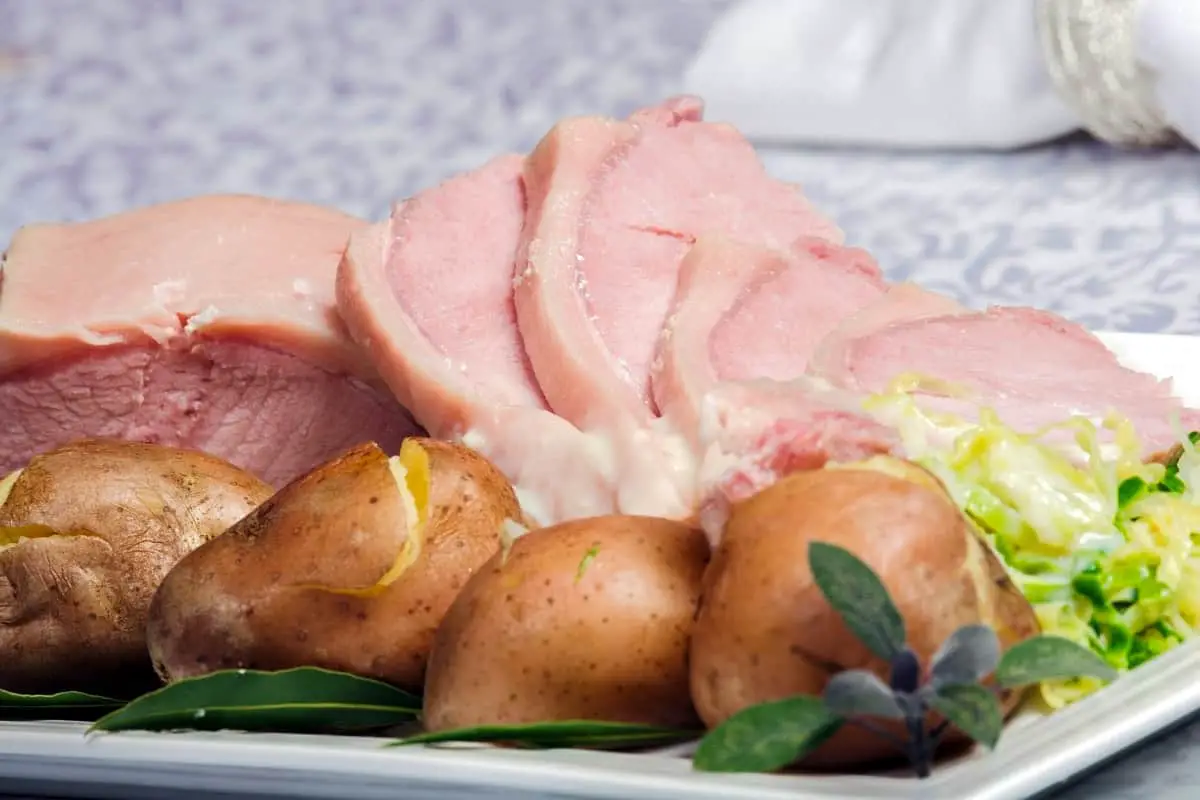 22. Irish Traditional Christmas Cake – Irish Foods
23. Irish Bangers & Mash – Traditional Irish Food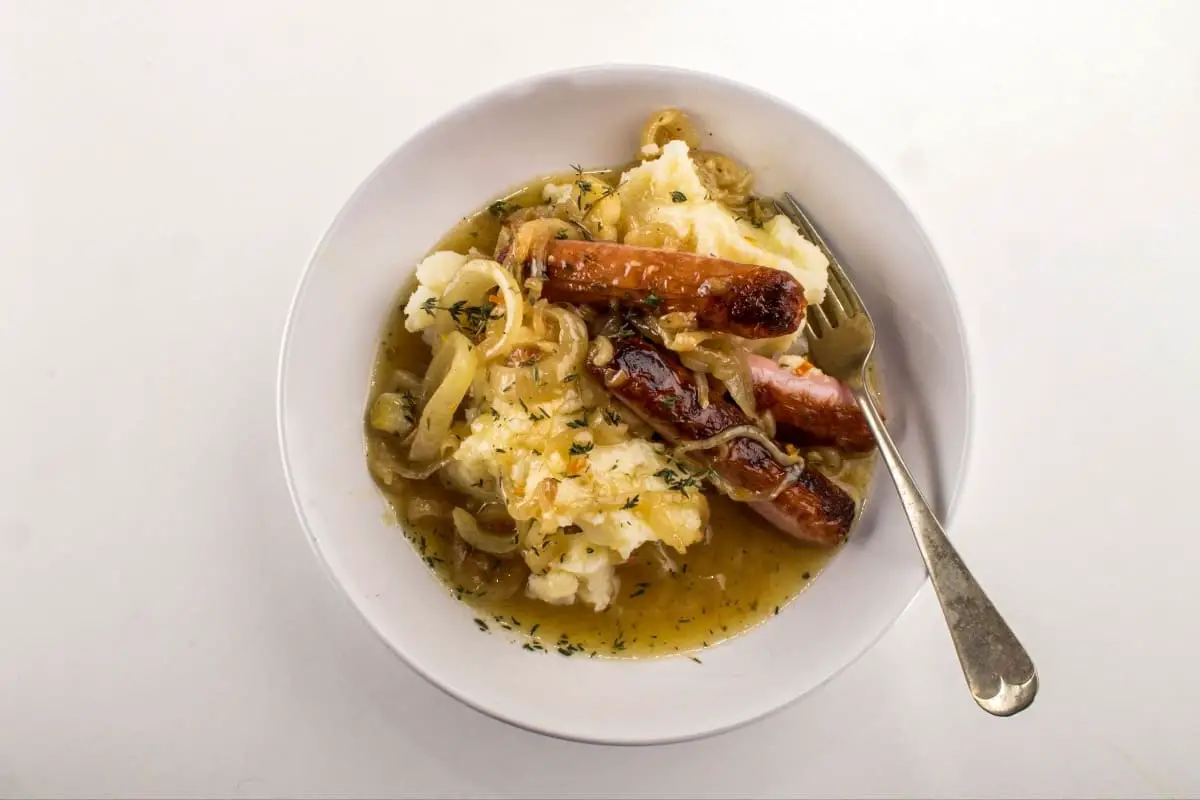 24. Irish Shortbread Toffee Bars – Irish Recipes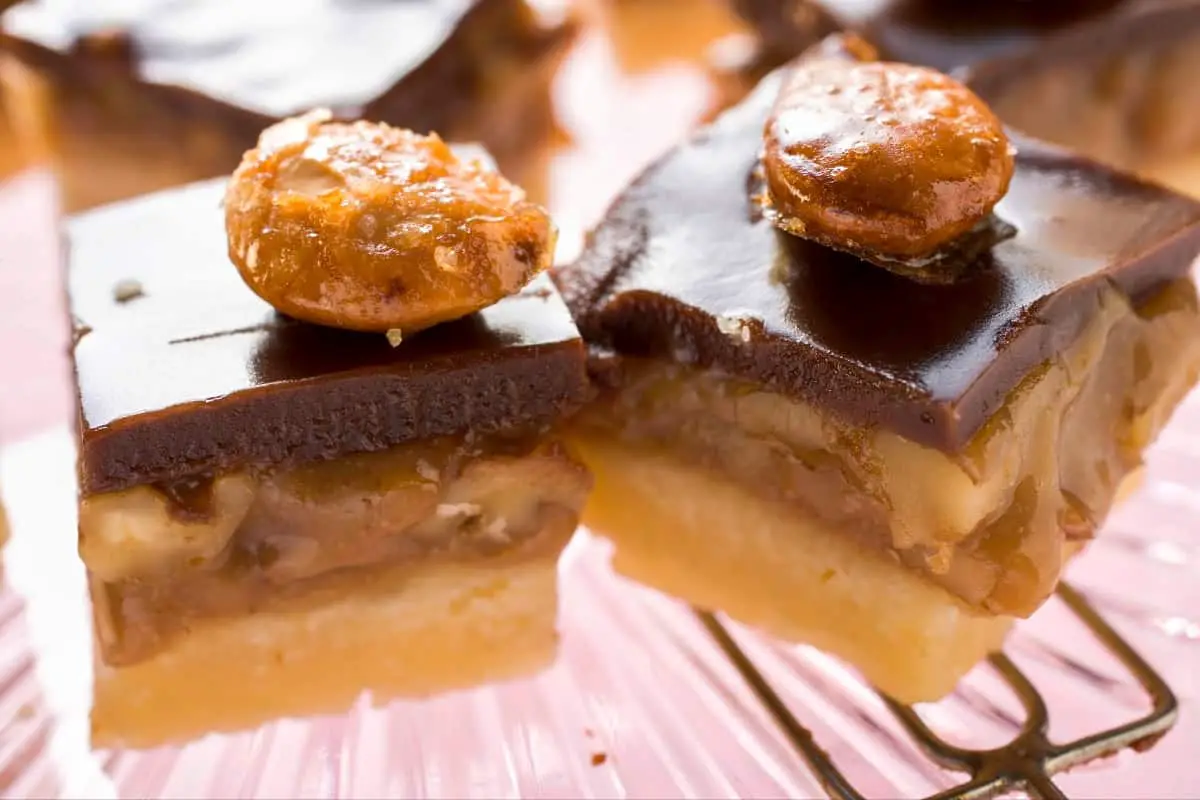 25. Irish Oat Cookies – Irish Food
26. Cranberry Irish Soda Bread – Traditional Irish Food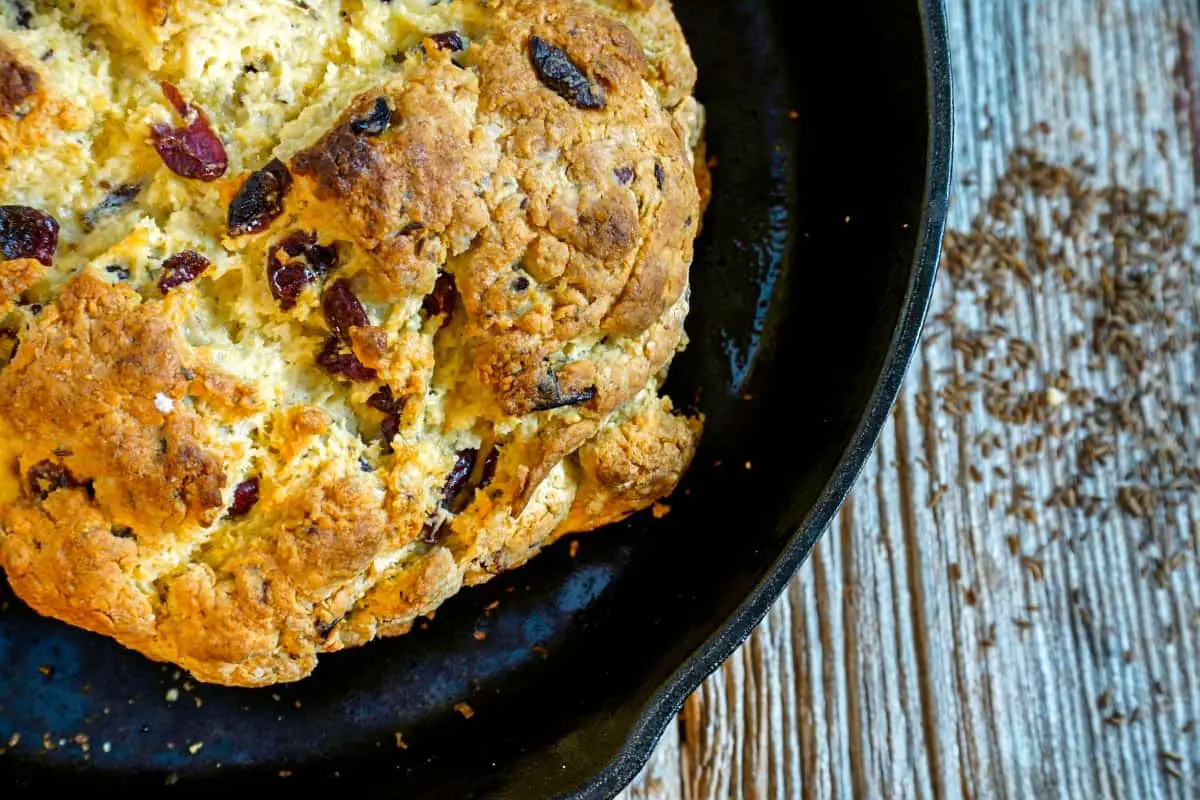 27. Irish Coffee – Irish Foods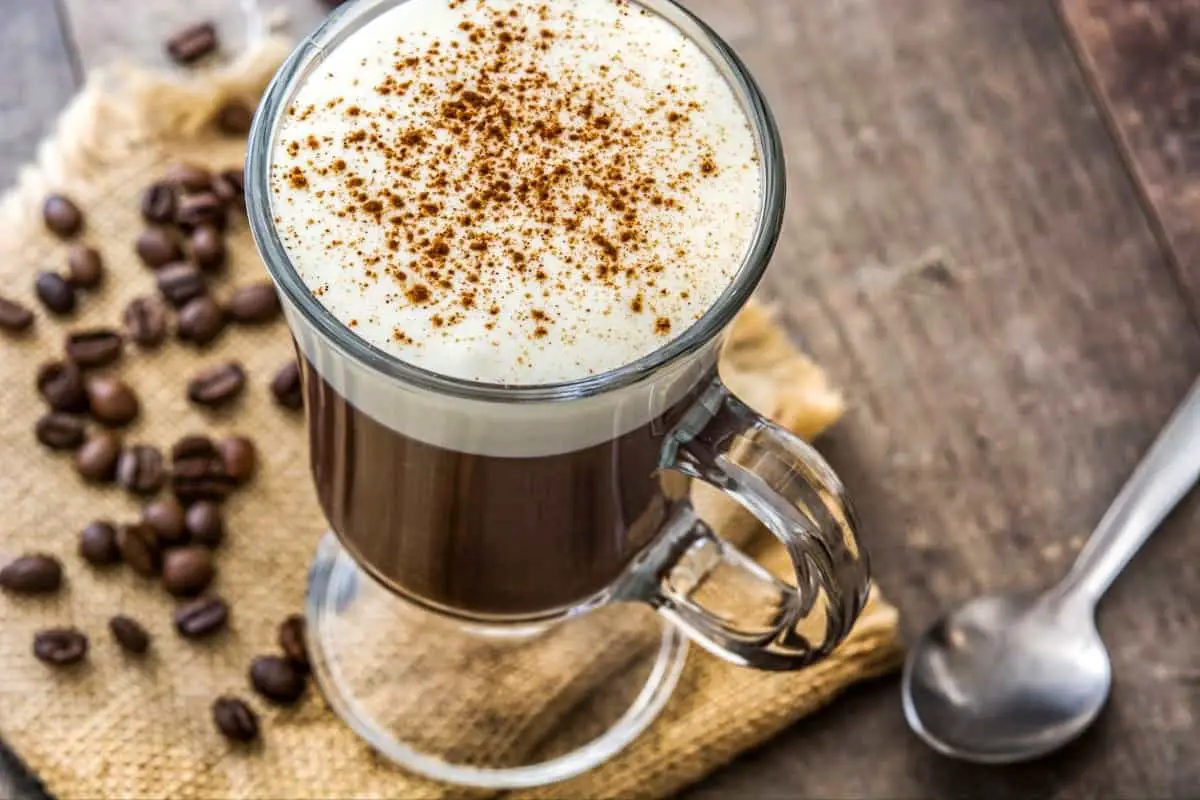 28. Irish Porter Cake – Traditional Irish Food
29. Smoked Salmon On Irish Soda Bread – Irish Recipes
30. Irish Breakfast – Irish Food
31. Chocolate Chip Irish Soda Bread – Traditional Irish Food
32. Irish Whiskey Truffles – Irish Foods
---
You might also like some of the articles from our website about recipes from other Western European countries.
24 Best German Food and Recipes
32 Top Traditional Scottish Food & Scottish Dishes
33 Easy Recipes for Traditional England Foods To Eat
28 Popular French Foods & Parisian Foods With Recipes
33 Best Italy Dishes & Italy Traditional Food
For complete photos and videos of our trip visit our photos on our page World RecipesFacebook Page
You May Want to Join Our World Recipes Facebook Group
Much of our article on traditional Irish food was written with the help of our friends at Wikipedia.