Find out what Chinese foods to try when traveling in China and what authentic Chinese foods are still eaten by the Chinese. Easy recipes of 40 traditional Chinese foods and dishes are found below.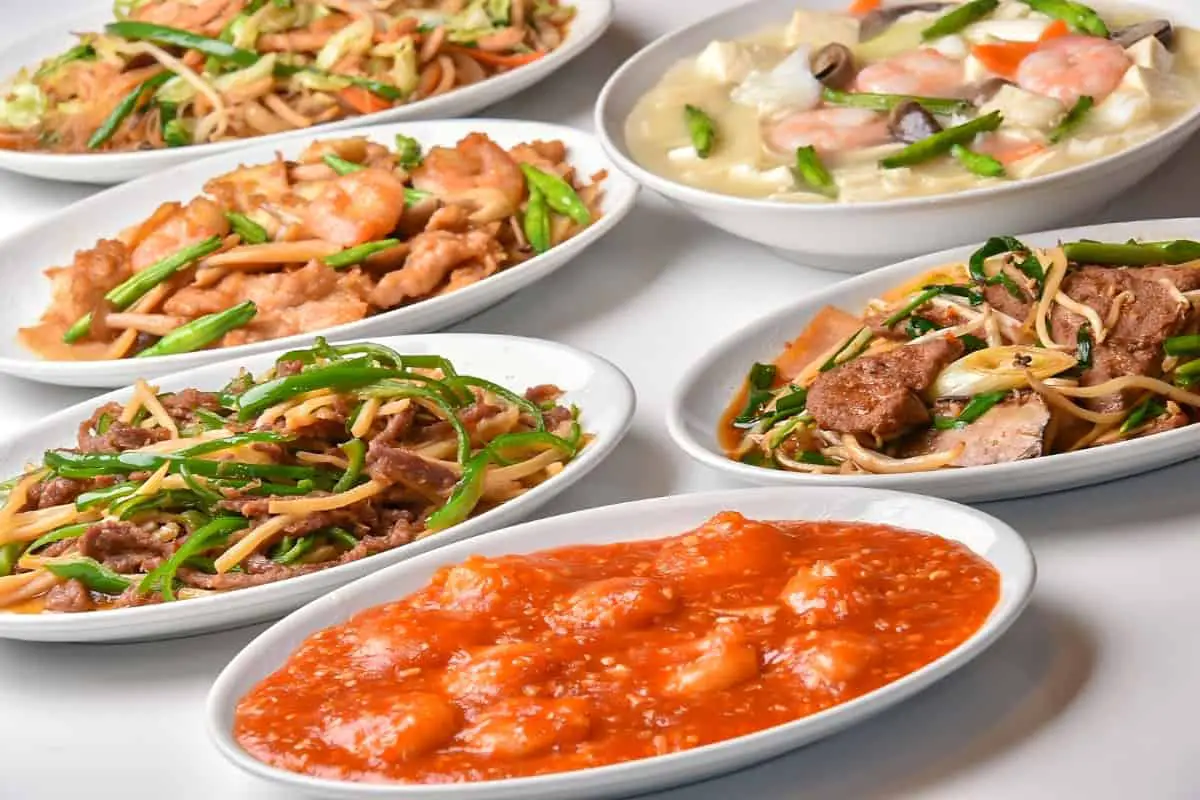 History of Chinese Foods
China is the country with not only the largest population, but also largest and one of the most impressive cuisines in the entire world.
Chinese cuisine is one of the oldest in entire world. It reaches all the way back to the first millennia BC, managing to survive, evolve and grow into the behemoth it is today using countless techniques provided not only by cooks, but also fashion trend setters and traditional herbal medicine.
Their great attention to food can today be attributed to several factors that enabled Chinese cooks to create the most diverse and interesting cuisine in the world. Quick expansion of the Han culture from Yellow River across entire territory of China that covers many climate zones that have their own indigenous ingredients and cooking traditions. Constant absorption of foreign cuisine traditions via trading connection or expansions.
Lately the very popularized movement that infused herbal medicine with cooking making meal preparation very balanced and healthy, and finally never-ending cooking fashion changes that were forced by imperial courts and Chinese elites.
Modern Chinese cuisine can be separated using two different schools of food. "Four Schools" refer to the cooking traditions of Shandong, Su, Cnatonese and Sitchuan, while the four additional cuisines developed in the territories of Hunan, Fujian, Anhui and Zhejiang. They all produce incredible variety of food based on rice, noodles, wheat, soybeans, herbs, seasonings and vegetables.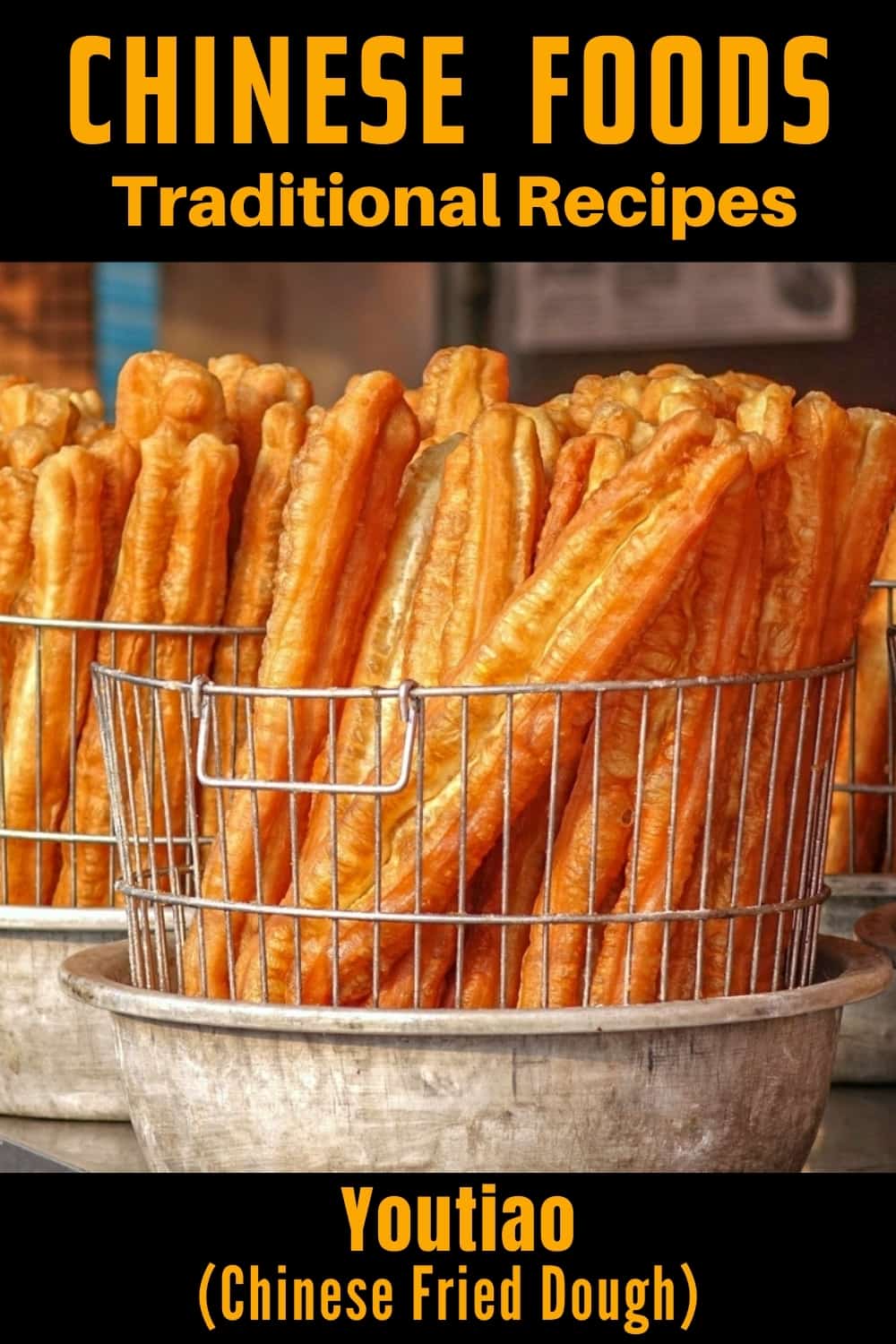 Interesting Facts about Traditional Chinese Foods
▶ The most important foods and ingredients that are used in Chinese dishes and Filipino dishes are rice, noodles, wheat, soybeans, vegetables, sauces, herbs and seasonings.
▶ "Dim sum" is Cantonese for "touch your heart". This term represents all bite-size portioned Cantonese foods.
▶ The staggering variety of Chinese food recipes was created because of the large size of Chinese territories.
▶ In addition to foods, Chinese also took great care in creation of their drinks – Teas, herbal drinks and liquor.
▶ Chinese foods can be separated into eight culinary traditions – Anhui, Cantonese, Fujian, Hunan, Jiangsu, Shandong, Szechuan, and Zhejiang cuisines.
▶ Chinese foods can also be separated by the regions they are made from –Cantonese, Szechuan, Anhui, Shandong, Fujian, Jiangsu, Hunan, Zhejiang, Mongolian, Tibetan and several others.
▶ Chinese cuisine spread all around the world, mostly carried with the immigrants.
▶ One of the best examples of mixture of Chinese and foreign local cuisine is Japanese Ramen, which is famous all around the world.
▶ Chinese foods arrived in North America during great migration of Chinese workers who were tasked to build railways in America.
▶ First nexus of Chinese foods in America was San Francisco. Almost all dishes were adapted to better suit local needs.
▶ Most popular and best Chinese food in America are almond chicken, sesame chicken, Chinese chicken salad, chop suey, sweet rolls, sushi, egg rolls, fried rice, and many others.
▶ Fortune Cookie was invented in California, as a variation of Japanese "omikuji senbei" fortune cookies. The main difference of Fortune Cookies is that they are much sweeter than Japanese variant.
Authentic Chinese Foods Cooking Techniques and Methods
Over the last thousand years, Chinese cooks create their own techniques that become traditional in various regions of their large country. These differences in the way food is prepared enabled Chinese to create one of the most impressive cuisines in the world, with thousands of dishes that use very innovative, unique and balanced recipes.
Wet
Wet techniques are based on water immersion-based cooking. The basic name of this technique (zhǔ) is also used to denote Chinese foods cooking in general. This wet technique is used in three very distinct ways:
Braising (Shāo)
– Mix of both frying and cooking in liquid that is heated to the medium heat.
Quick Boiling (Dǔn or Zhá)
– Fast technique of adding ingredients and seasonings to the boiling water. After adding these new ingredients, water will stop to boil, and entire meal needs to be put off the stove when the water is back to boiling point.
Scalding (Chāo or Tàng)
– Mixing of cooking in boiling water and then immersing the cooked ingredients into cold water.
Dry
Oil-based
– One of the most common techniques of cooking Chinese foods, mixing ingredients into oiled pans that are heated by stoves.
Air-based
– Even though majority of Chinese cuisine is based on dishes that are cooked in liquids, they also have rich history of food prepared in ovens or heated empty wok (traditional Chinese large saucepan):
No Heat
– Chinese foods recipes that does not require heat to be completed.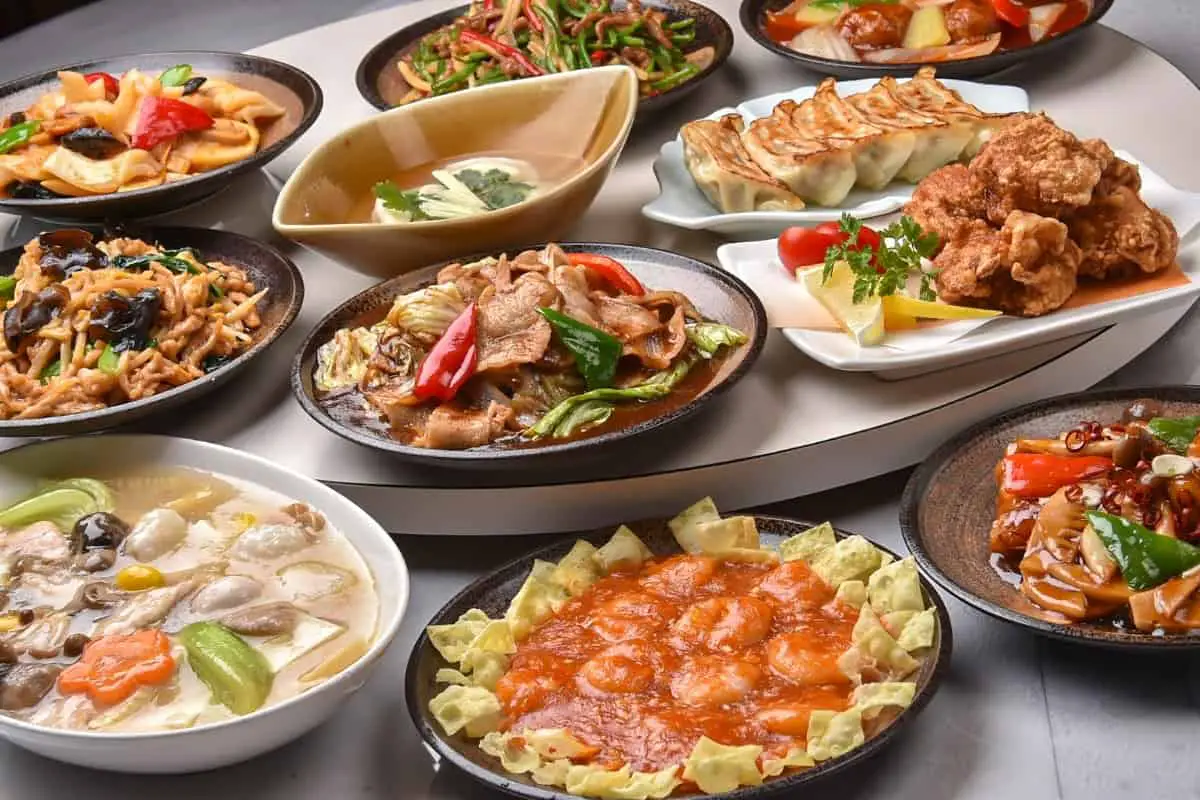 Styles of Chinese Cuisine
Four Great Traditions
Cantonese
– Famous for their focus on "Dim sum", food that uses small bite-sized dishes that are created by frying, baking, steaming and stewing.
Huaiyang
– Cooking style from lower reaches of Huai and Yangtze rivers, usually with each dish being focused on a single main ingredient that had to be cut in a predetermined way or its perfect taste will not be achieved.
Shandong
– Very popular cooking style, focused on light seafood and soups.
Szechuan
– Focused more on baking.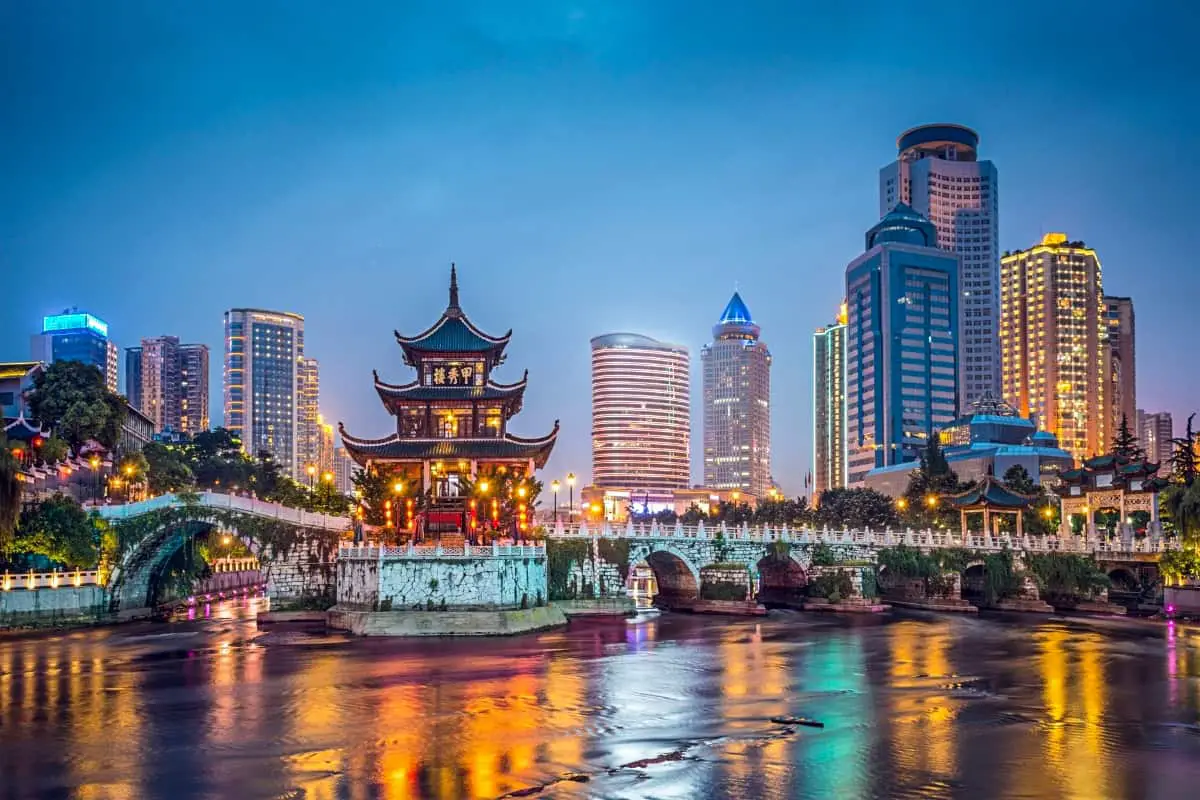 List of Popular Chinese Food Dishes
Dishes by Main Ingredient
Noodles
Chinese noodles
– One of the core pillars of Chinese cuisine and many other Asian countries – the plain old noodles. They were introduced during Han Dynasty (25-220 AD).
Chow mein
– Stir-fried noodles that are also very popular in US, UK and many other international territories.
Noodle soup
– Very popular food that mixes soups with noodles in a thousand different variations of ingredients.
Zhajiangmian
–Stir fried mix of thick wheat noodles, ground pork and salty fermented soybean sauce paste. Many variations of this dish exist across Asia.
Lamian
– Noodle dish that uses dough that is stretched in strands. This dish is has no connection to modern Spaghetti.
Rice
White Rice
– Traditional cooked rice.
Fried Rice
– Stir-fried steamed (cooked) rice with added ingredients (meat, vegetables, eggs…).
Pork-based dishes
Dongpo pork
– Popular dish made by pan-frying and then red cooking pork belly into small 2 inch square pieces that have both meat and fat.
Sweet and Sour Pork
– Pork dishes that are heavily spiced with wide variety of sweet and sour sauces.
Twice Cooked Pork
– Popular Sichuan-style dish that first simmers pork belly in spiced water until it's half-cooked, then refrigerated, cut in smaller pieces, and then again fried in oil with additional vegetables.
Char Siu
– Barbecued thin slices of pork that are cooked either in oven or over fire.
Poultry-Based Dishes
Kung Pao chicken
– Popular Szechuan chicken-based dish that involves stir-frying chicken meat with vegetables, spices and other ingredients.
Peking Duck
– Very famous dish that involves specially bred ducks that are seasoned and roasted in oven. After cooking it is seasoned with cucumber, scallion, pancakes, sweet ban sauce and sometimes other seasonings.
Vegetable-Based Dishes
Buddha's delight
–Vegetarian Chinese drink that was traditionally enjoyed by Buddhists. It involves frying various vegetables and seasonings in soy sauce.
Pickled vegetables
–Vegetables (or fruits) with seasonings that were fermented in salty water. Also vegetables can be pre-marinated in soy sauce or other sauces.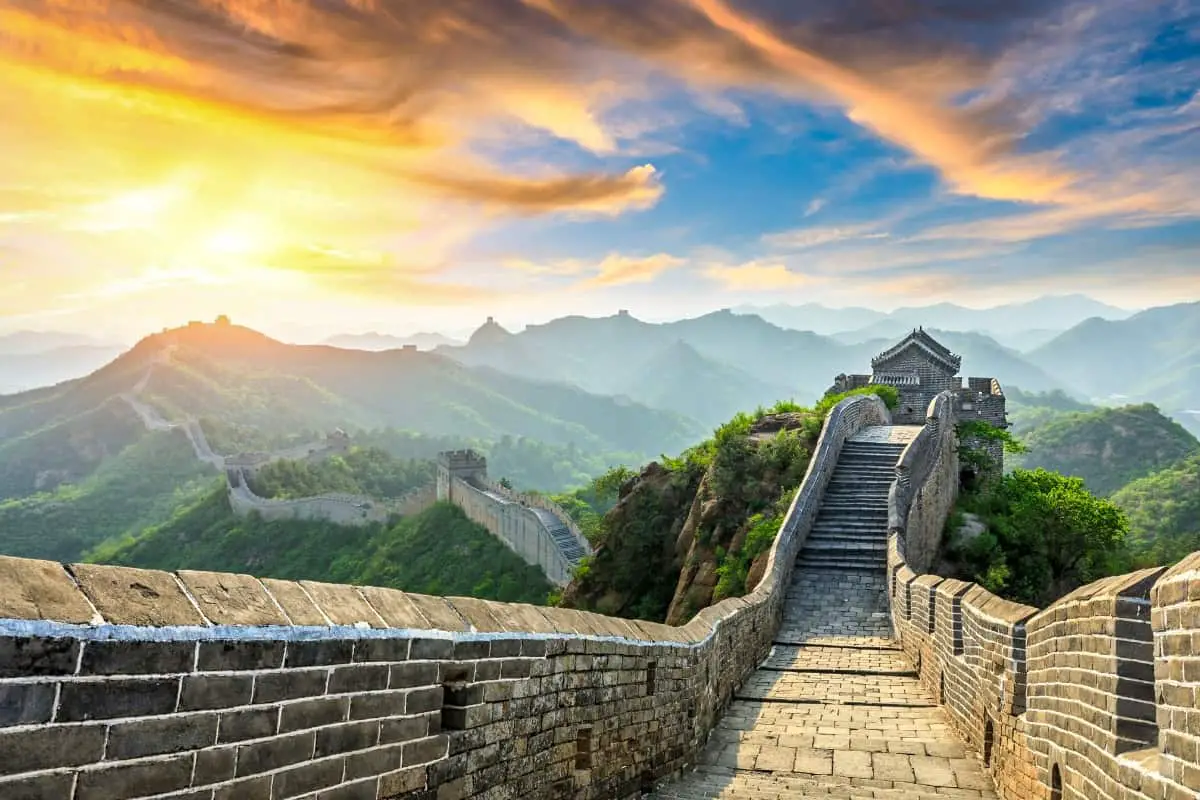 Chinese Dishes by Cooking Method
Dumplings
Baozi
– Steamed bun on bread that can be filled with various ingredients, including meat and vegetables.
Dim sum
– One of the most famous Cantonese dishes, countless types of food that is prepared in small bite-sized portions.
Guotie
– Northern-Chinese type of dumplings, with fillings of port, cabbage, ginger, scallions and other ingredients.
Jiaozi
–Chinese style of dumplings, larger than Guotie and with thicker skin.
Mantou
– Steamed bred or buns (sized 4-15cm) that are popular in North china where wheat is produced more than rice.
Wonton
– Small sphere-shaped dumplings that are made both by frying or boiling.
Xiaolongbao
–Shangai dish, a very popular soup dumpling.
Zongzi
–Glutinous rice that is wrapped in leaves (usually bamboo or reed) and then cooked or boiled.
Pastry
Longevity Buns
–Celebratory meal (birthdays, special occasions) that consists from steamed buns that are filled with various ingredients. Buns are shaped like peaches.
Cong You Bing
– Salty scallion pancakes that are made from dough (not batter).
Mooncake
– Pastry delicacy that is eaten during days of celebration (birthdays, festivals).
Sachima
–Sweet pastry food popular in Manchu, Canton and Fujian.
Shaobing
–Layered flatbread that has optional stuffing or sesame on top. More popular in Northern and Central China.
Youtiao
– Also known as Chinese oil stick, Chinese doughnut, and fried breadstick. Basically it is lightly-salted deep-fried strip of dough, usually eaten at breakfast as an accompaniment for rice congee or soy milk.
Soups, Stews and Porridge
Congee
–Rice porridge, often served as a part of a larger meal that has meat, fish and other foods.
Hot and Sour soup
– Regional dish of Beijing and Sichuan. It is called "hot and sour" because it uses red peppers or white pepper for providing hot feeling and vinegar for providing cold feeling.
Hot pot
–Single name for many varieties of Chinese and Asian stews.
Tong Sui
–Single name for large collective of sweet soup deserts that are eaten at the end of the bigger meals.
10 Popular Authentic Chinese Appetizers and Snacks
1. Cantonese Spring Rolls – Chinese Foods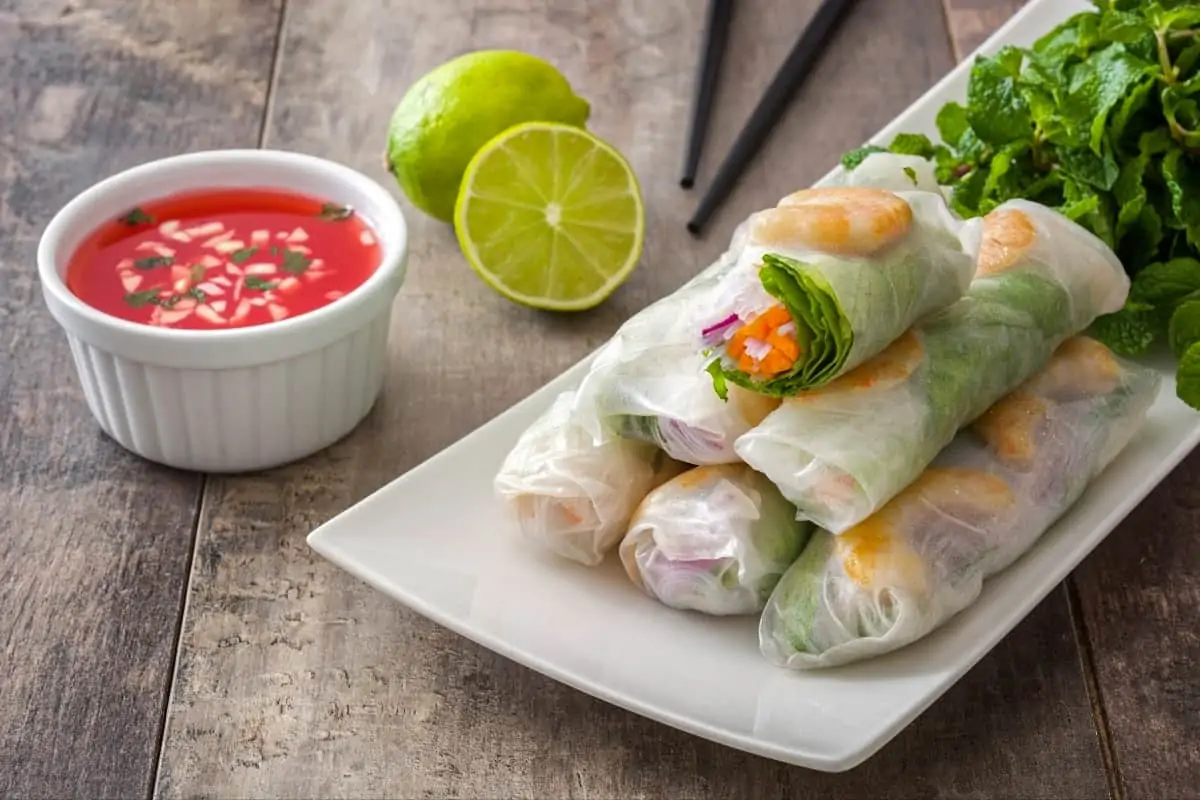 2. Sticky Baked Chinese Chicken Wings – Authentic Chinese Foods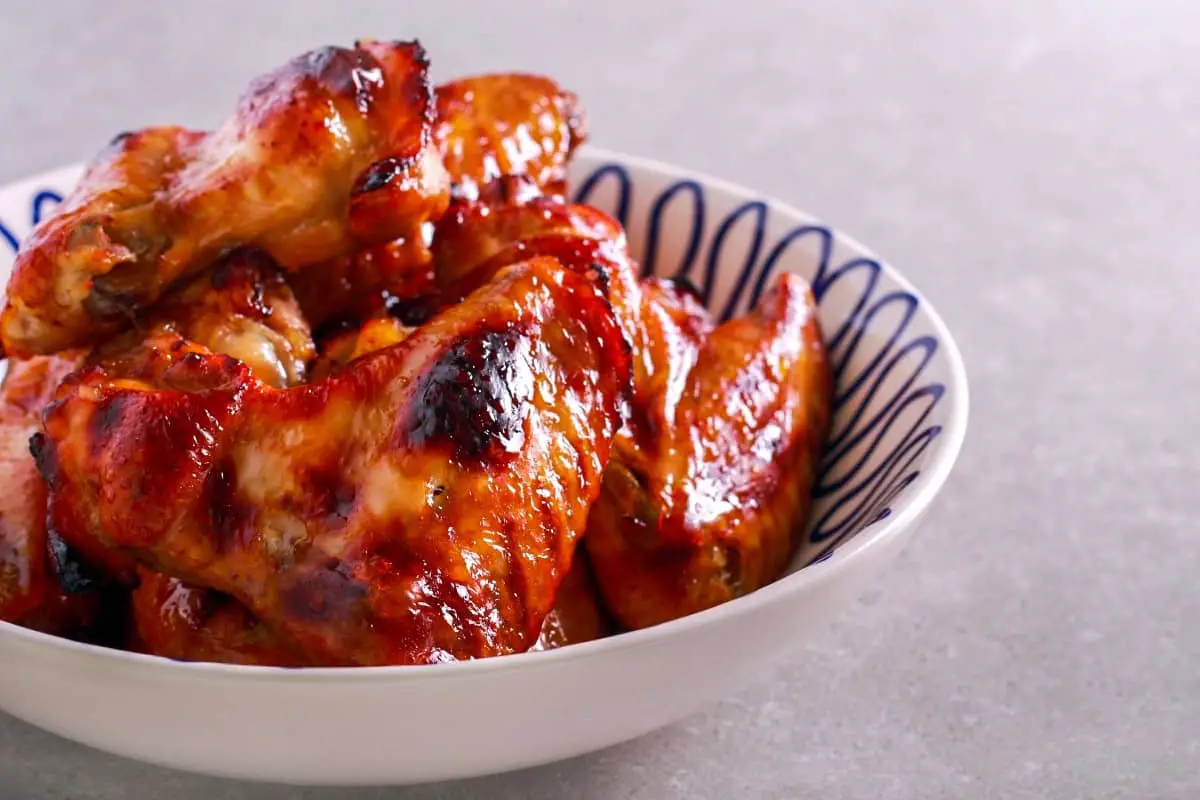 3. Crab Rangoon – Traditional Chinese Foods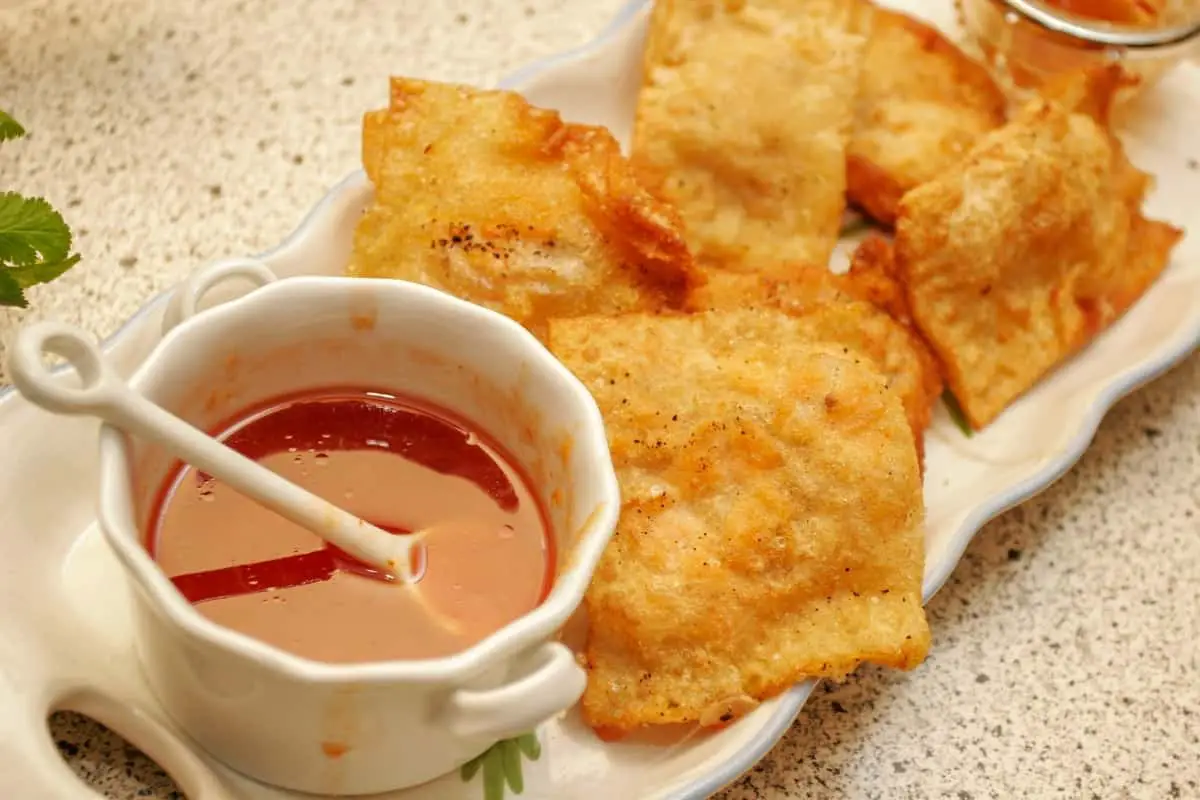 4. Soft Fluffy Chinese Steamed Buns – Easy Recipes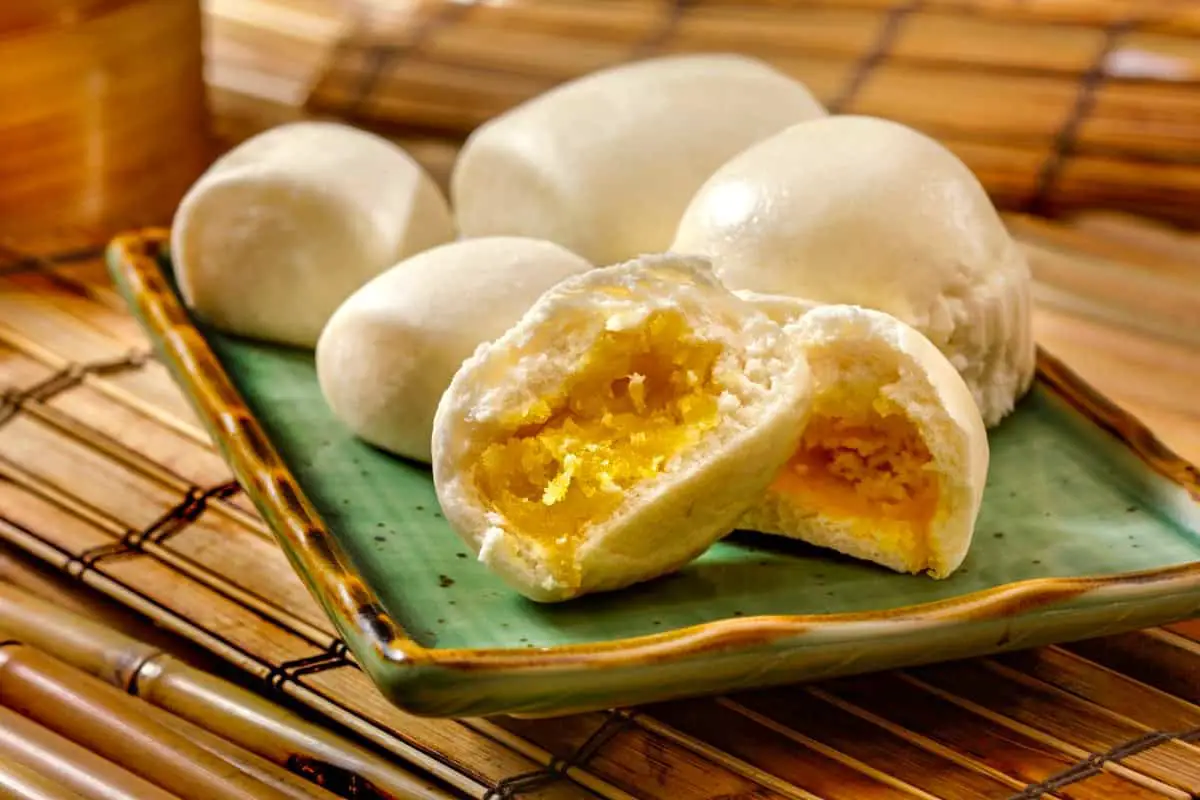 5. Chinese Style Potato Salad – Chinese Foods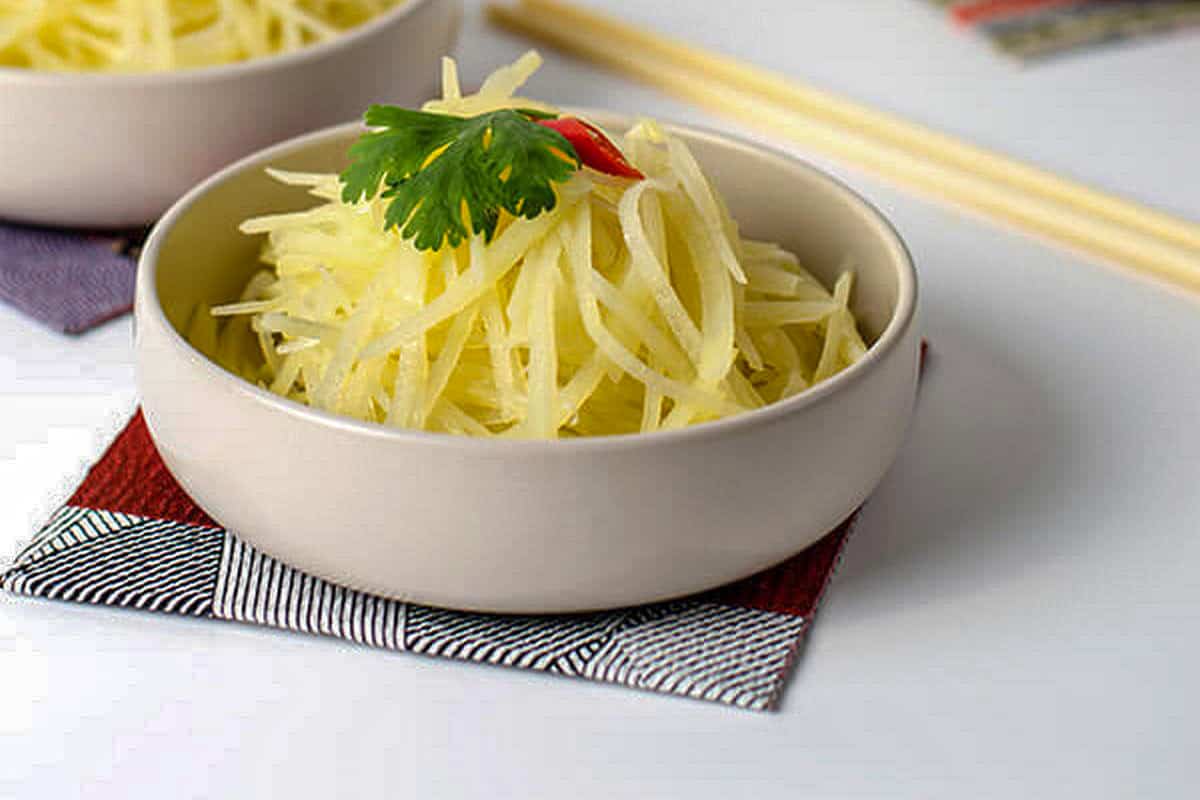 6. Egg Rolls – Authentic Chinese Foods
7. Chinese Cabbage Salad – Traditional Chinese Foods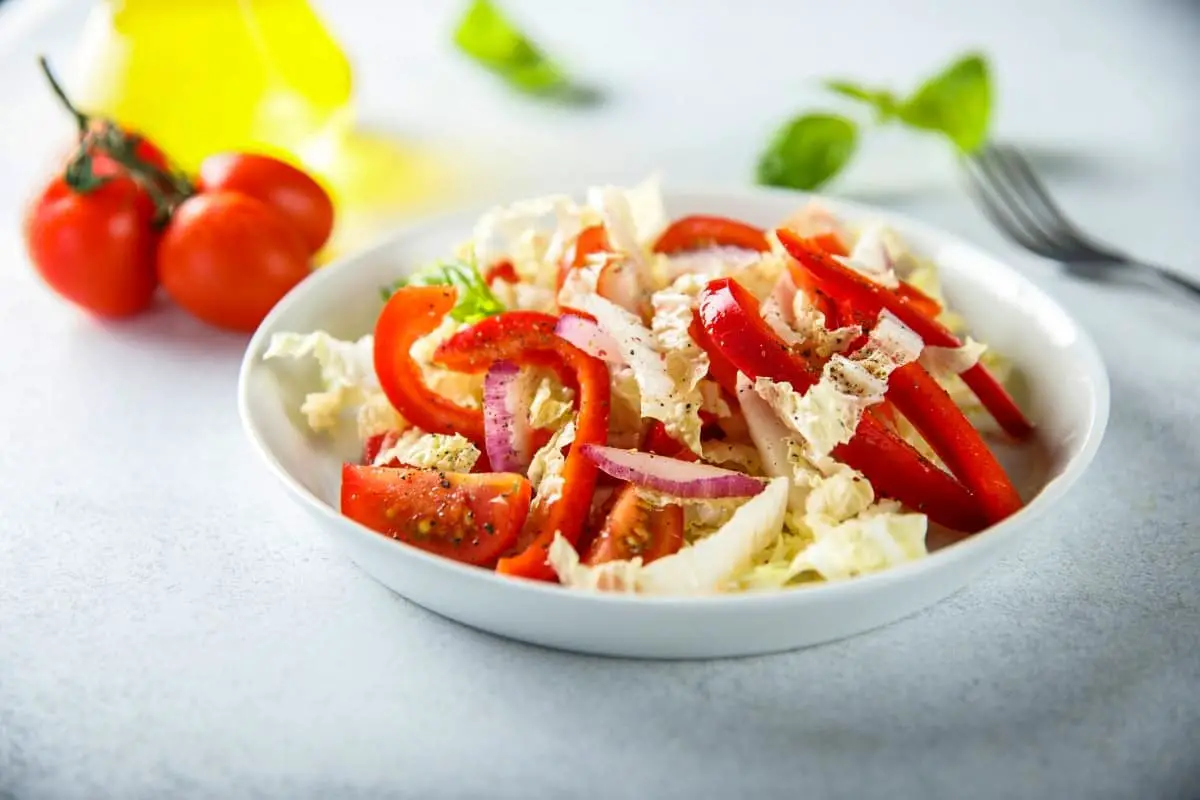 8. Sachima – Easy Recipes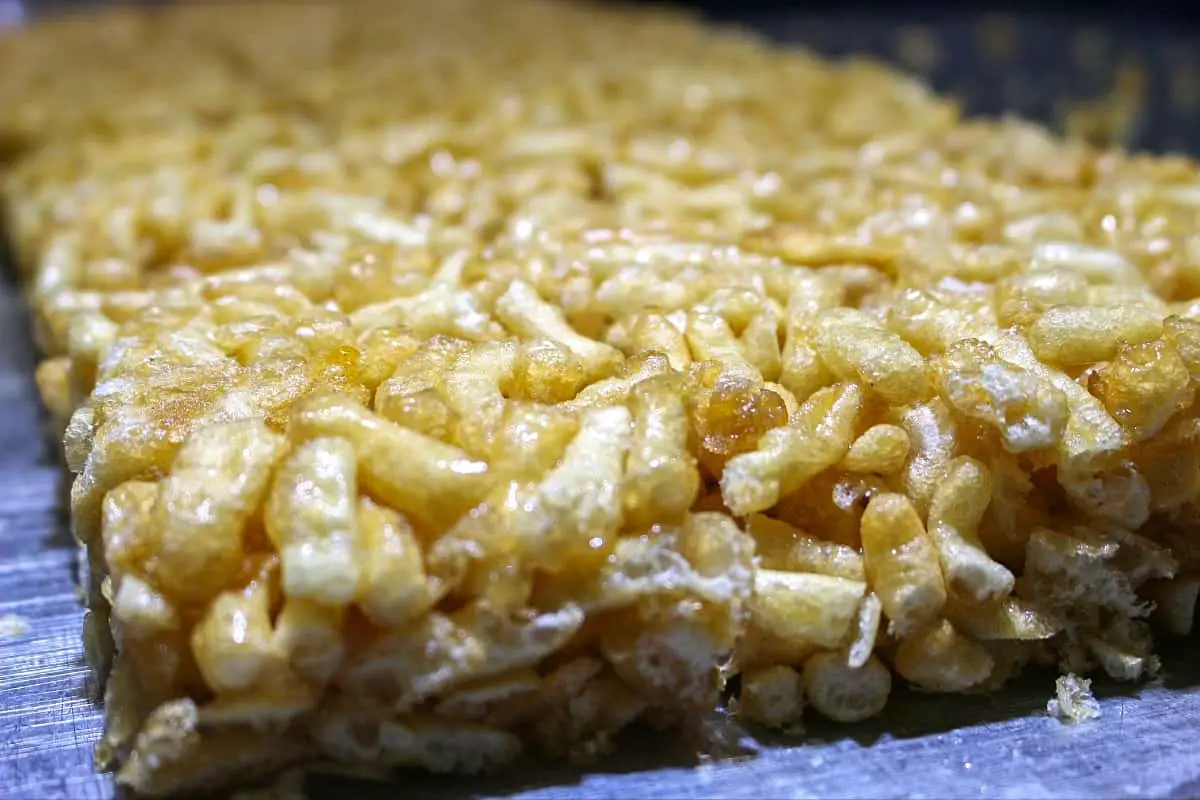 9. Stinky Tofu – Chinese Foods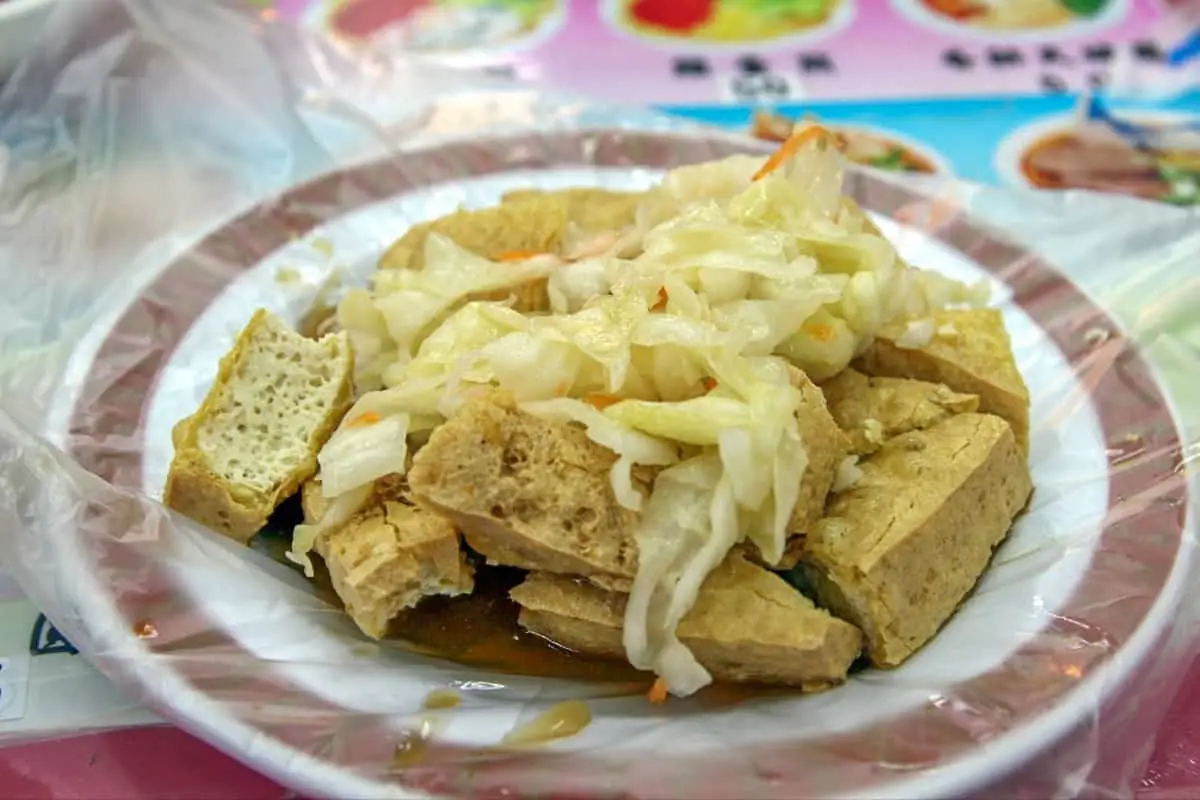 10. Youtiao (Chinese Fried Dough) – Authentic Chinese Foods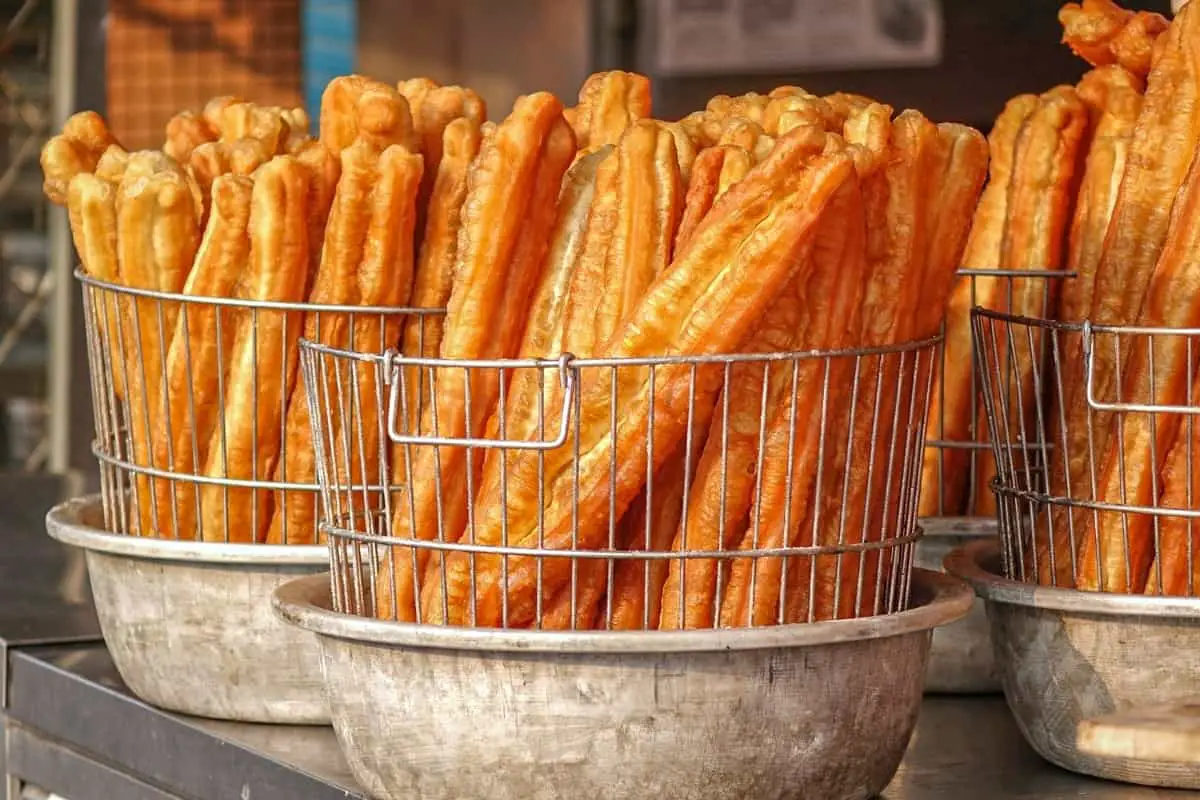 What Traditional Chinese Foods Dishes Do Chinese Eat For Dinner?
Main dishes are usually chicken, duck, fish, pork, beef and lamb. Some dishes considered by Chinese to be delicious may be thought unpalatable for consumption by westerners, for example: chicken feet, duck tongues, pig's trotters, and beef entrails.
A typical Chinese meal will have two things – a carbohydrate or starch like noodles, rice or buns, and accompanying stir fries or dishes of veggies, fish and meat. They use a lot of fresh vegetables like mushroom, water chestnuts, bamboo and even tofu.
Ordinary home-made meals usually consist of meat dishes and vegetable dishes. Soup may or may not be served. In northern parts of China, the staple food is wheat-based products including noodles, and steamed buns. However, in the southern part of China, rice is the dominant staple.
Chinese people like to host dinner at home for family and friends. As a matter of fact, the tastiest dishes are often encountered in the private kitchen. A dinner party at home has many advantages over one at the restaurant. It makes the host and guests more relaxed and there is greater leisure in the repast.
10 Popular Authentic Chinese Foods for Dinner
1. Fried Rice – Chinese Foods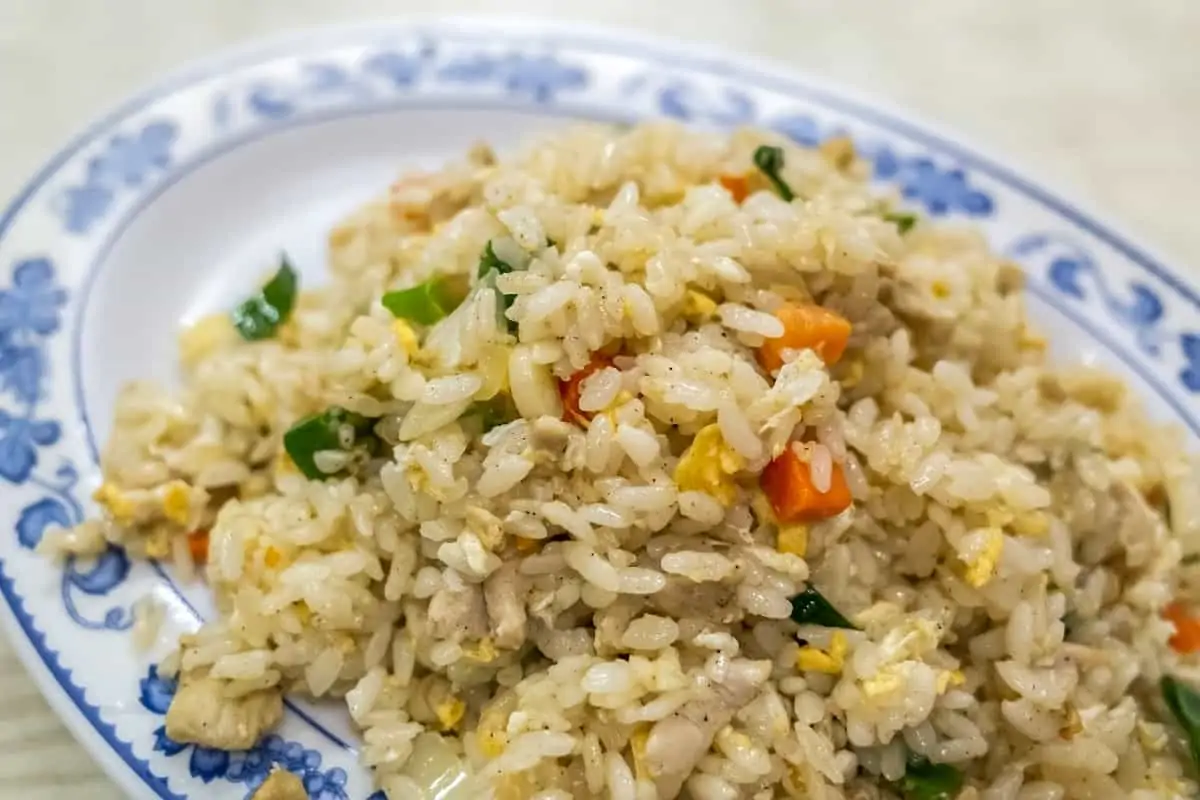 2. Chow Mein – Authentic Chinese Foods
3. Congee (Rice Porridge) – Traditional Chinese Foods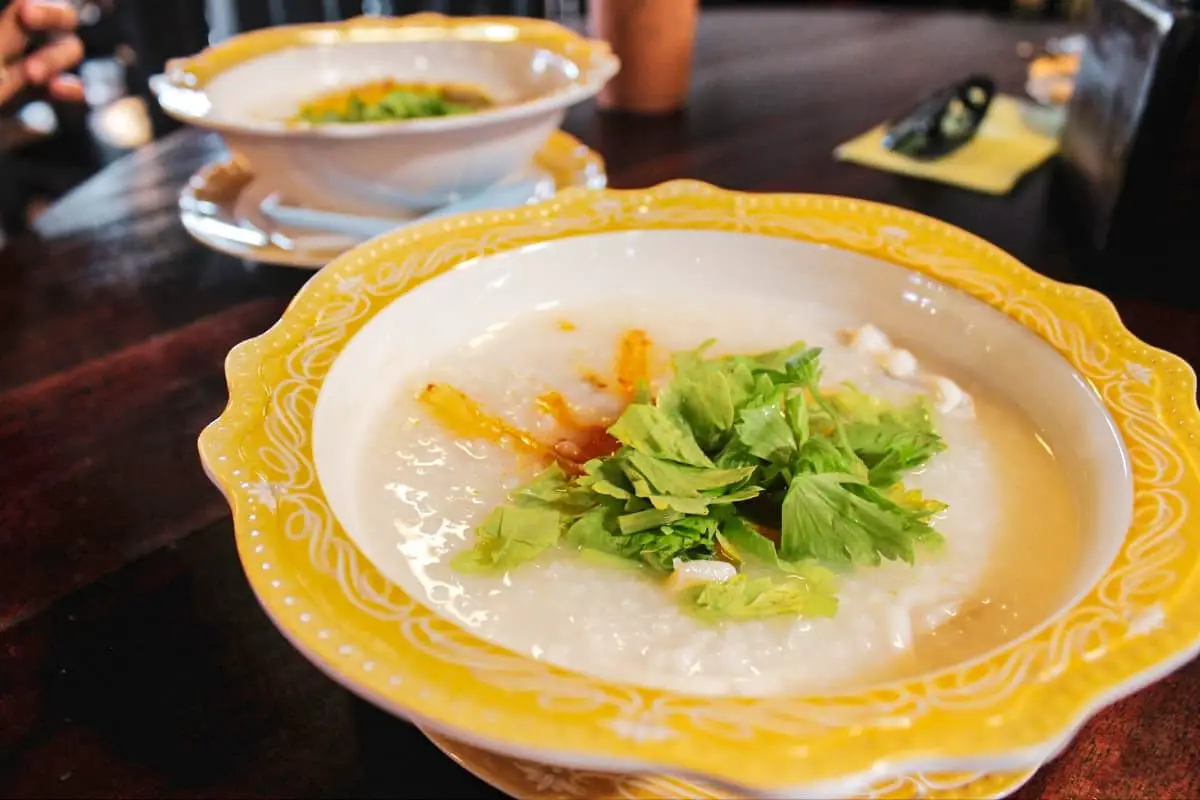 4. Rou Jia Mo (Chinese Hamburger) – Easy Recipes
5. Kung Pao Chicken – Chinese Foods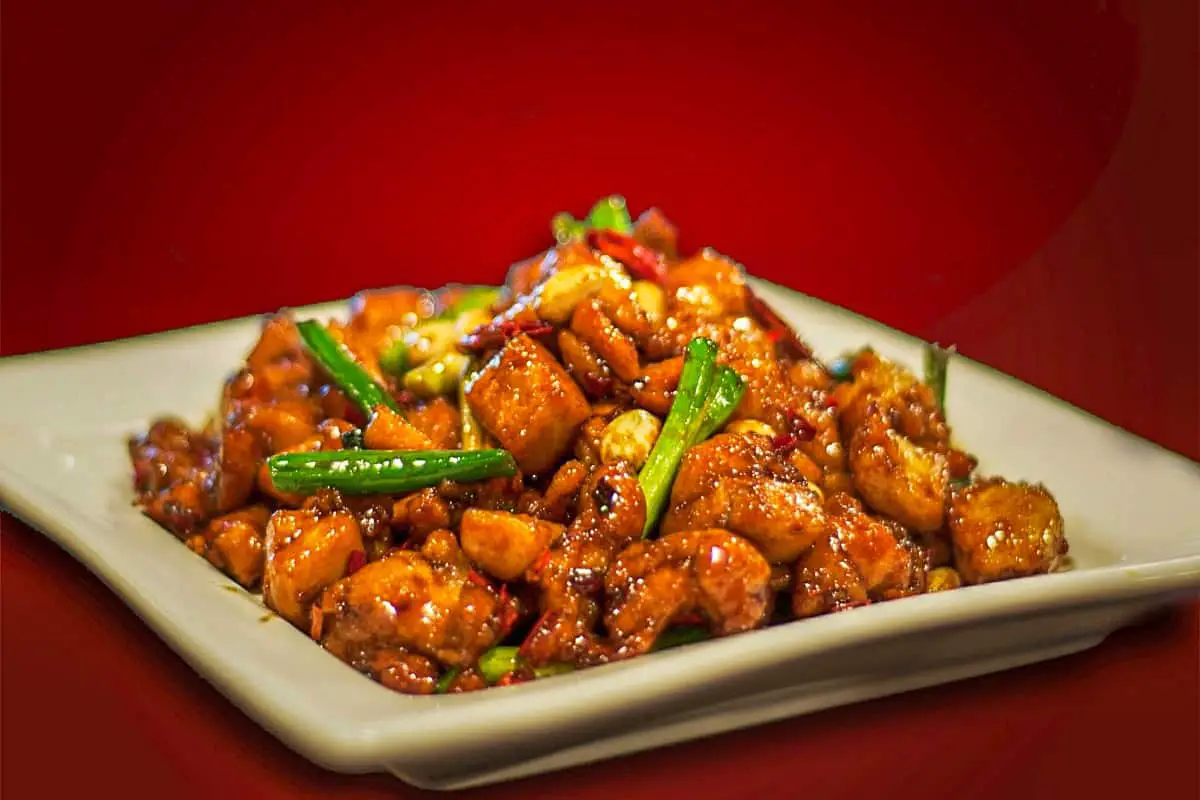 6. Char Siu (Chinese BBQ Pork) – Authentic Chinese Foods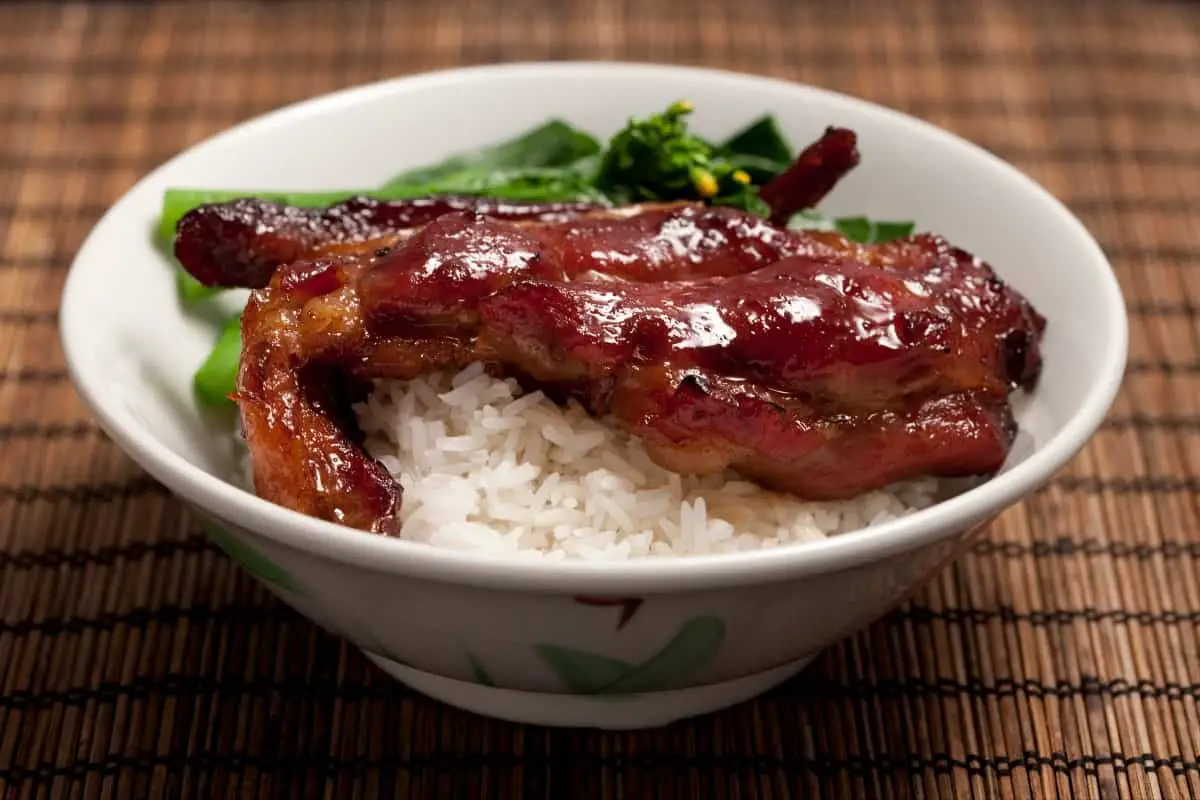 7. Zha Jiang Mian (Beijing Fried Sauce Noodles) – Traditional Chinese Foods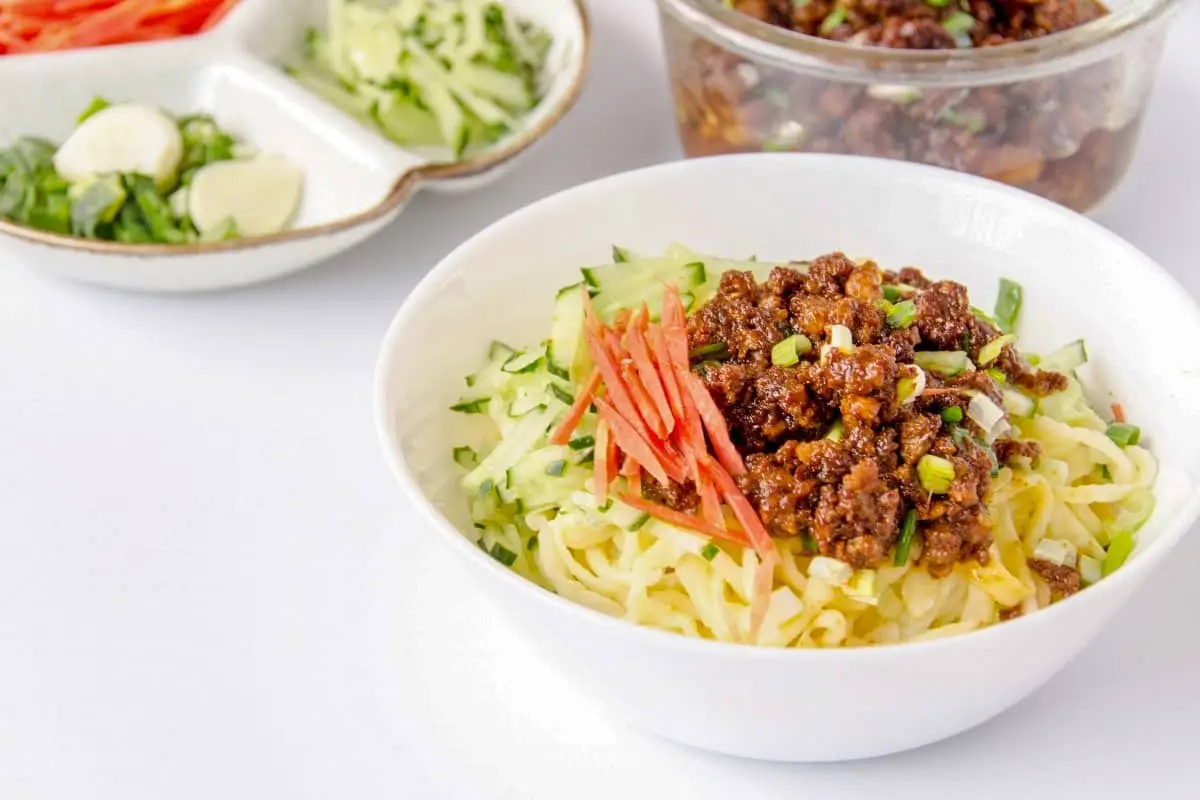 8. Wonton Soup – Easy Recipes
9. Xiao Long Bao (Soup Dumplings) – Chinese Foods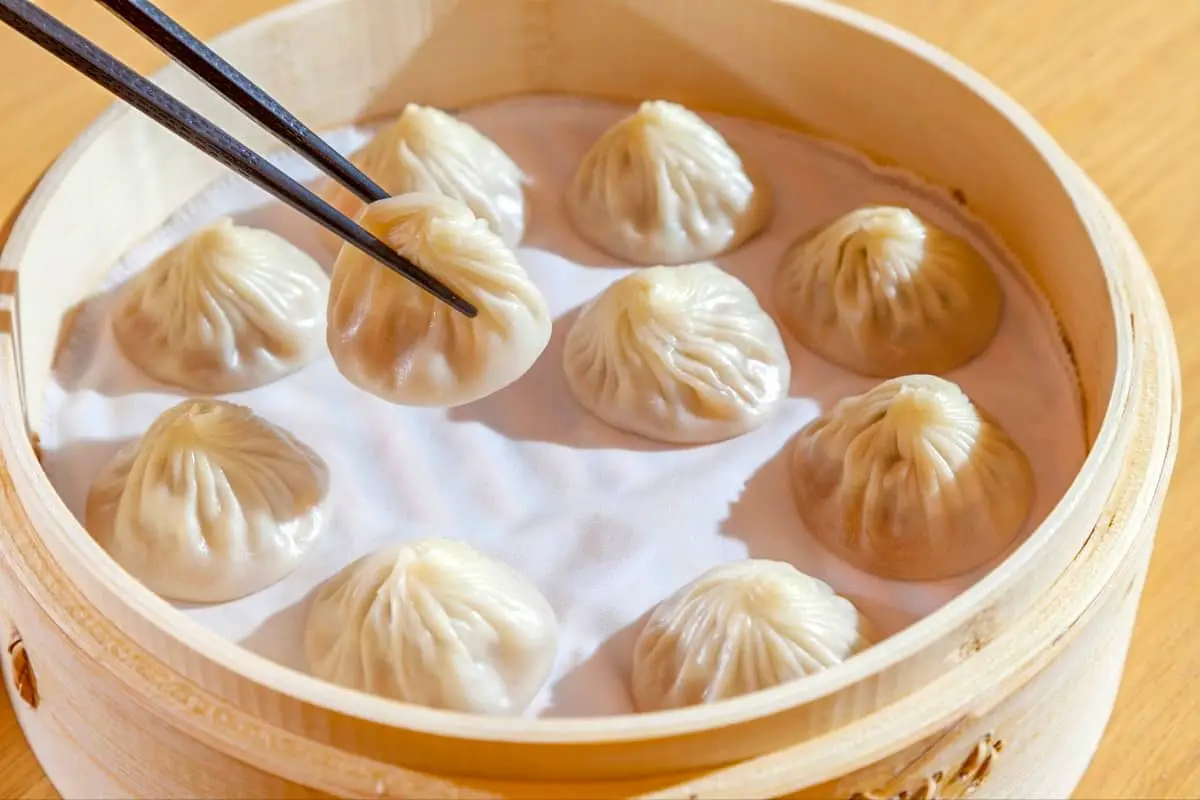 10. Chinese Hot Pot At Home – Authentic Chinese Foods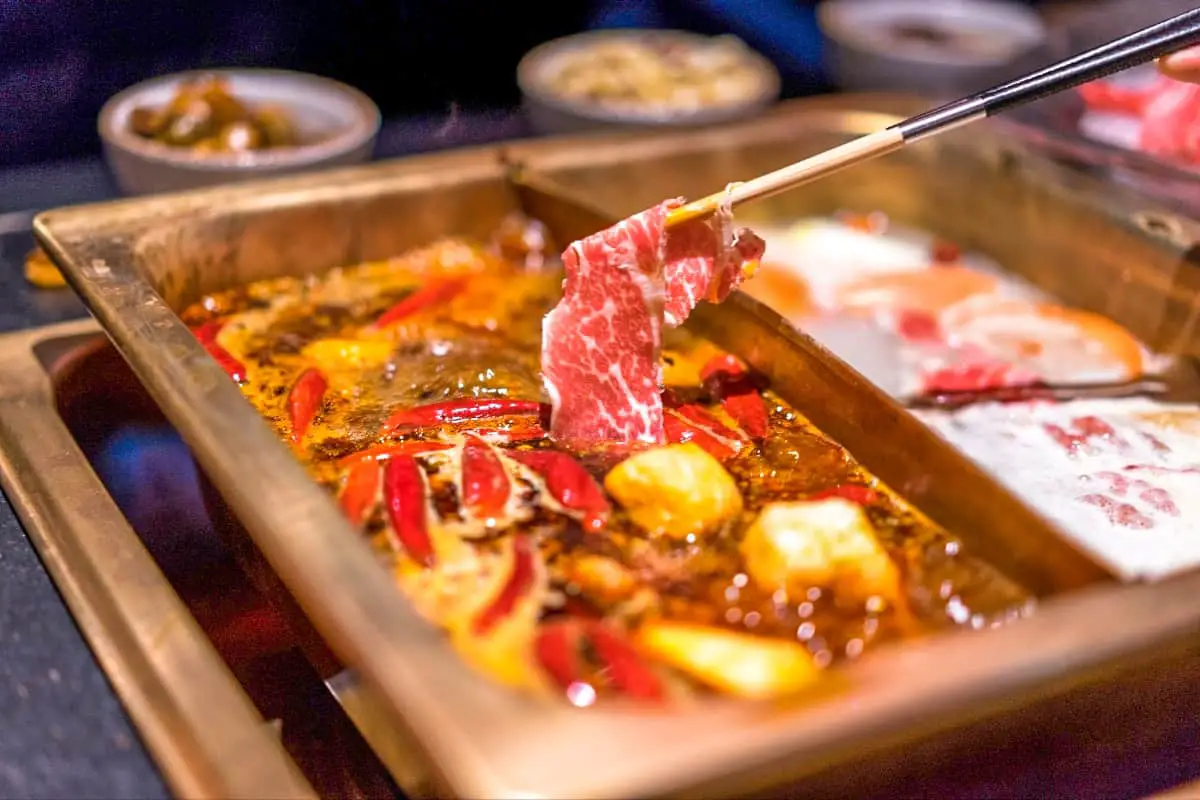 What Traditional Chinese Dishes Do Chinese Eat For Desserts
Chinese people do eat dessert – the fruit plate. Yes, Chinese people don't usually order dessert, but restaurants do serve fruit platters, mostly comprising fruits that are in-season, such as watermelons, tomatoes, apples and oranges.
The most popular deserts in Chinese cuisine are seasonal fruits, sweet cakes, bakery products, rice-based steamed snacks, ice cream, shaved ice with sweet syrup, jellies. In global, all Chinese desserts are less sugary than deserts from the western hemisphere.
East Asians do not like extremely sweet desserts. For example, chocolate cakes, brownies, macarons are considered to contain way too much sugar to their liking. A small piece makes them sick of it. On the other hand, many Japanese and Chinese (southern) love spongy/sticky food.
Steamed New Year cake is China's most famous and most popular New Year dessert. Some of the most common Chinese bakery products include mooncakes, sun cakes (Beijing and Taiwan varieties), egg tarts, and wife cakes.
20 Traditional Chinese Desserts
1. Almond Jelly (Chinese Almond Tofu) – Chinese Foods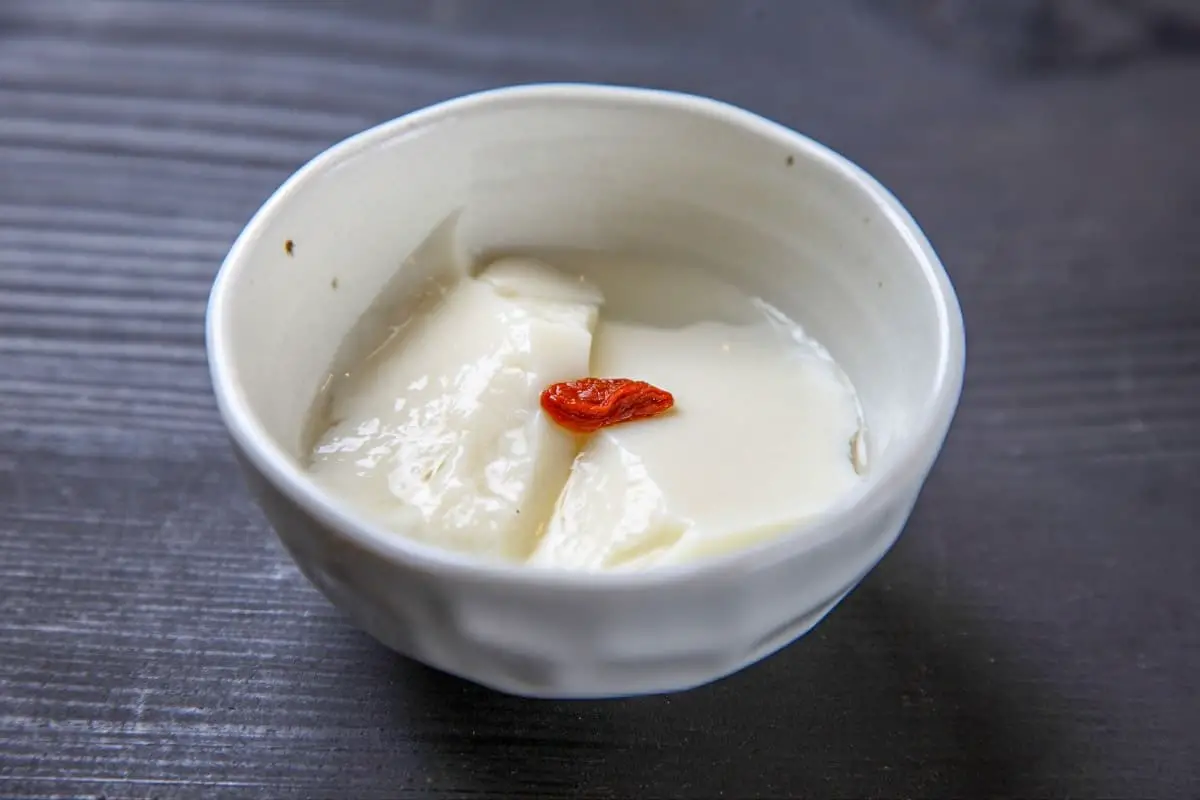 2. Egg Tarts – Authentic Chinese Foods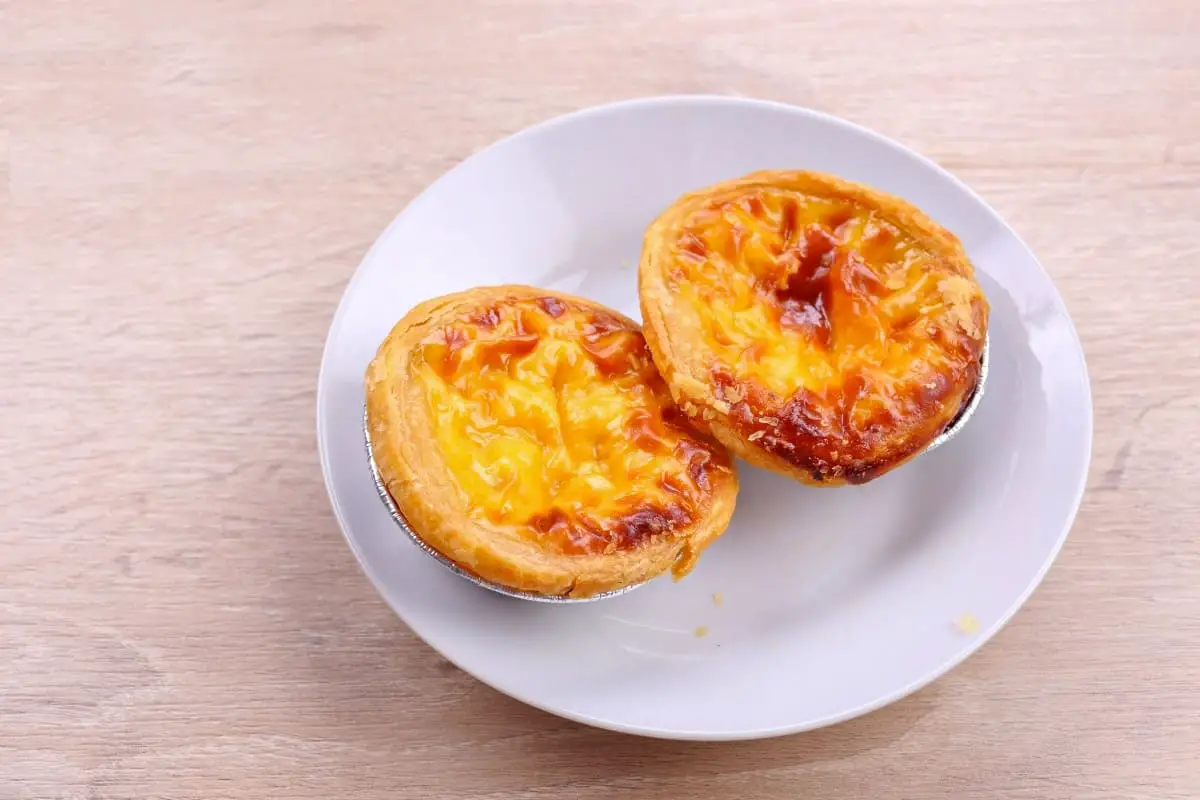 3. Soy Milk Pudding – Traditional Chinese Foods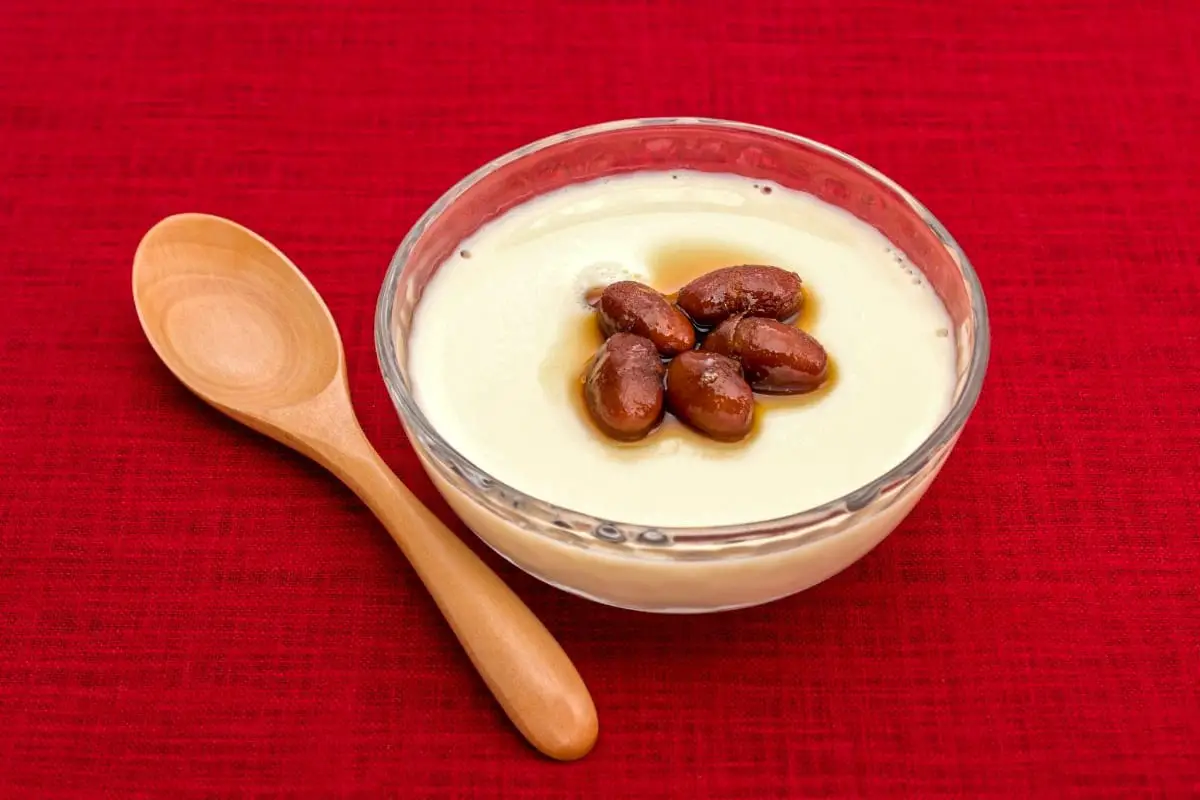 4. Pineapple Tarts – Easy Recipes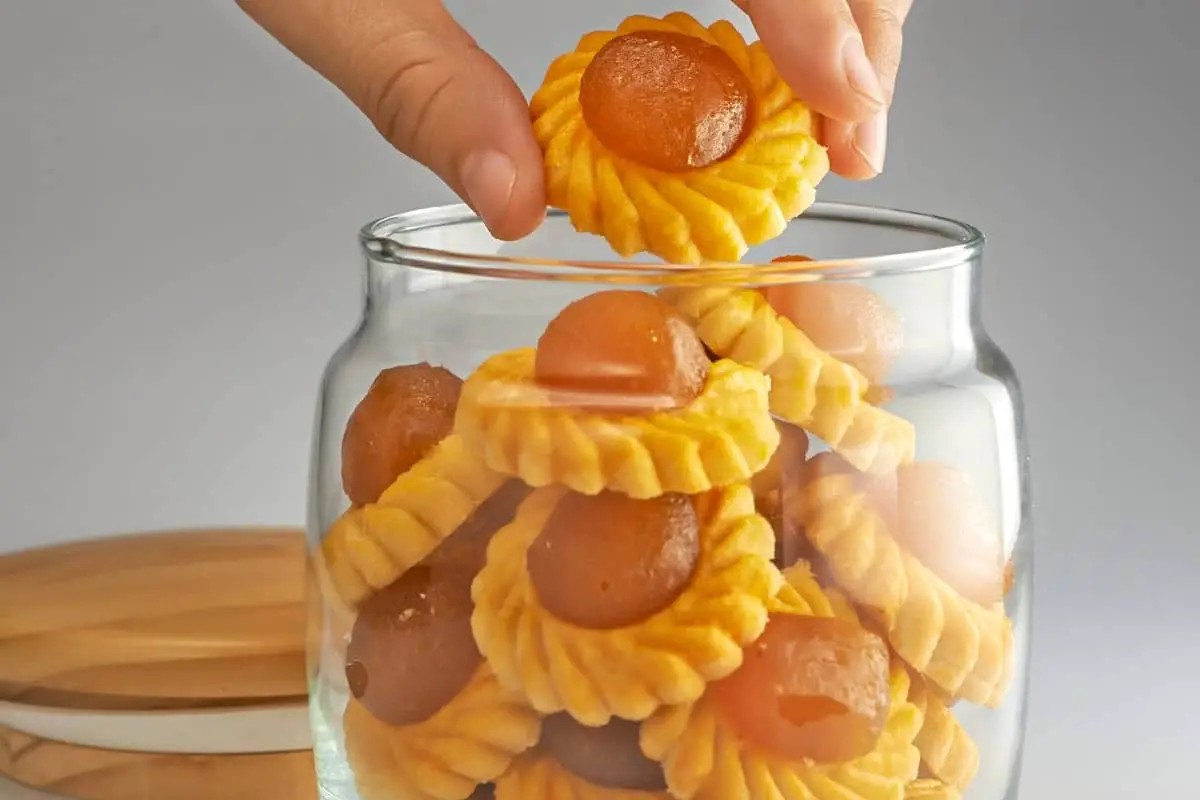 5. Red Bean Cakes – Chinese Foods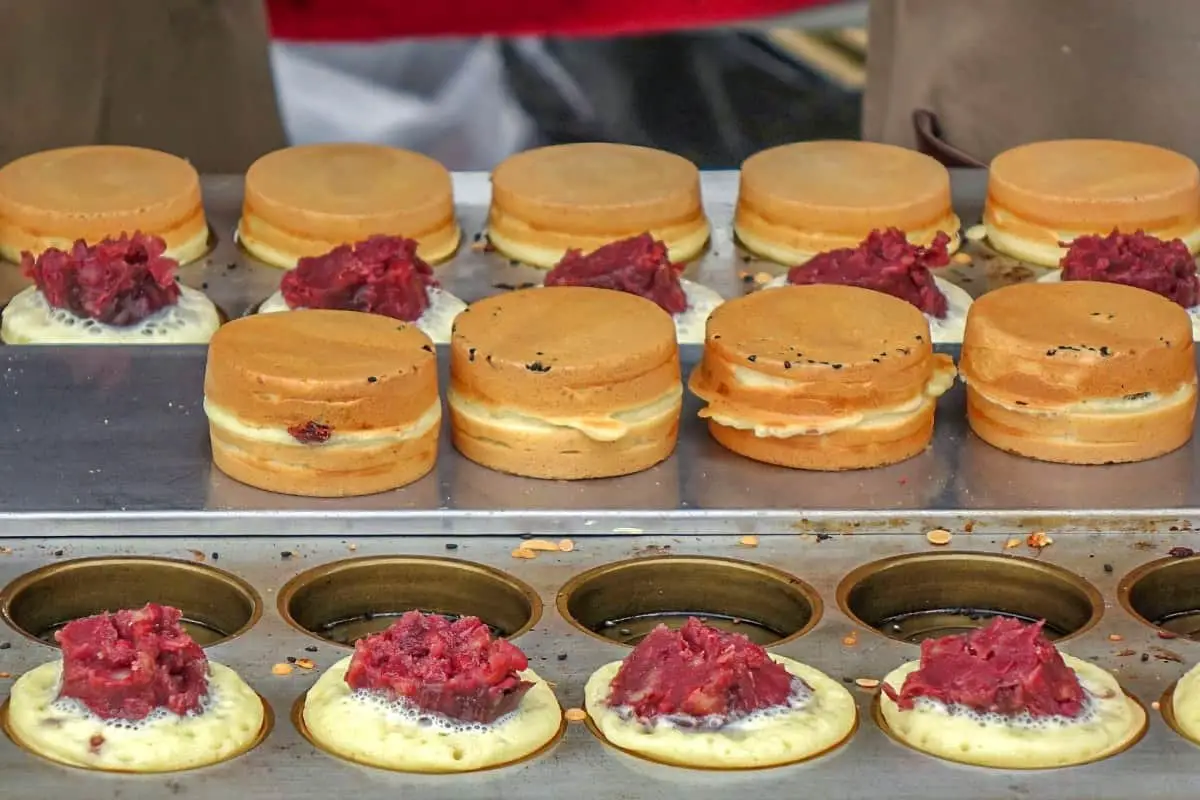 6. Chinese Sweet Potato Ginger Dessert Soup – Authentic Chinese Foods
7. Bubble Tea – Traditional Chinese Foods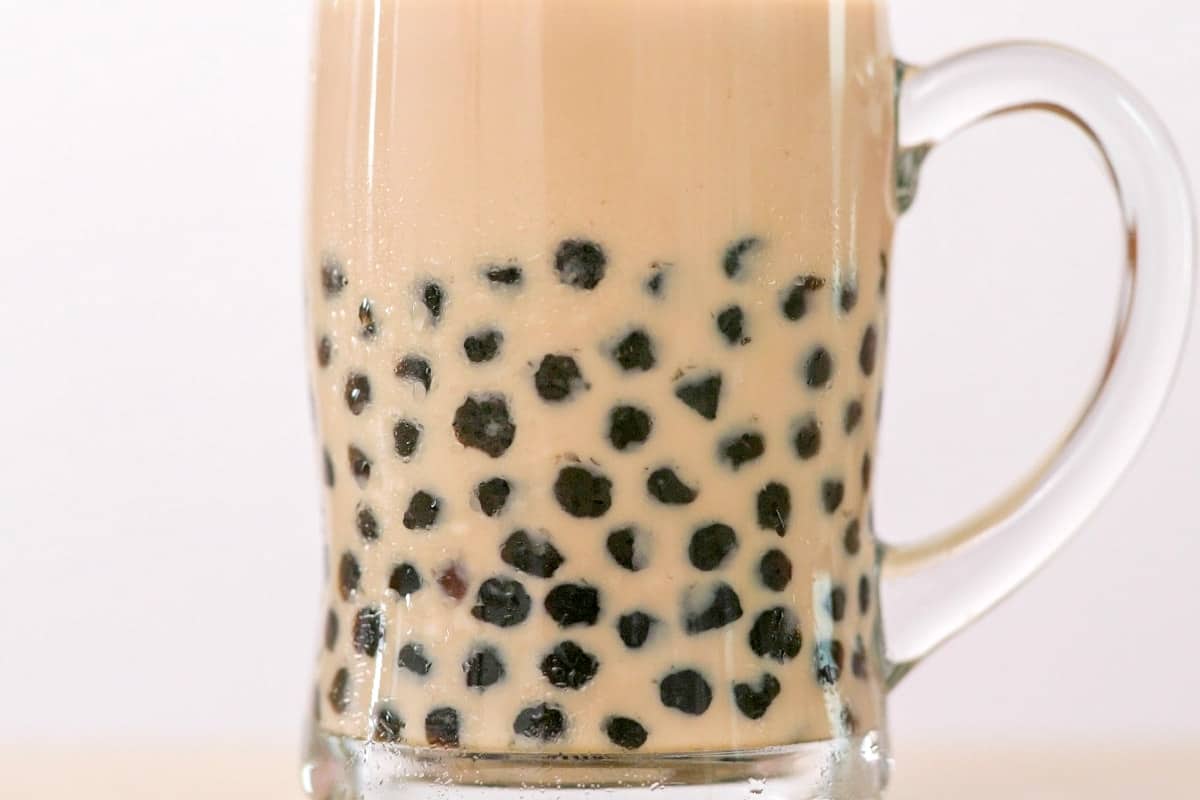 8. Fried Milk – Easy Recipes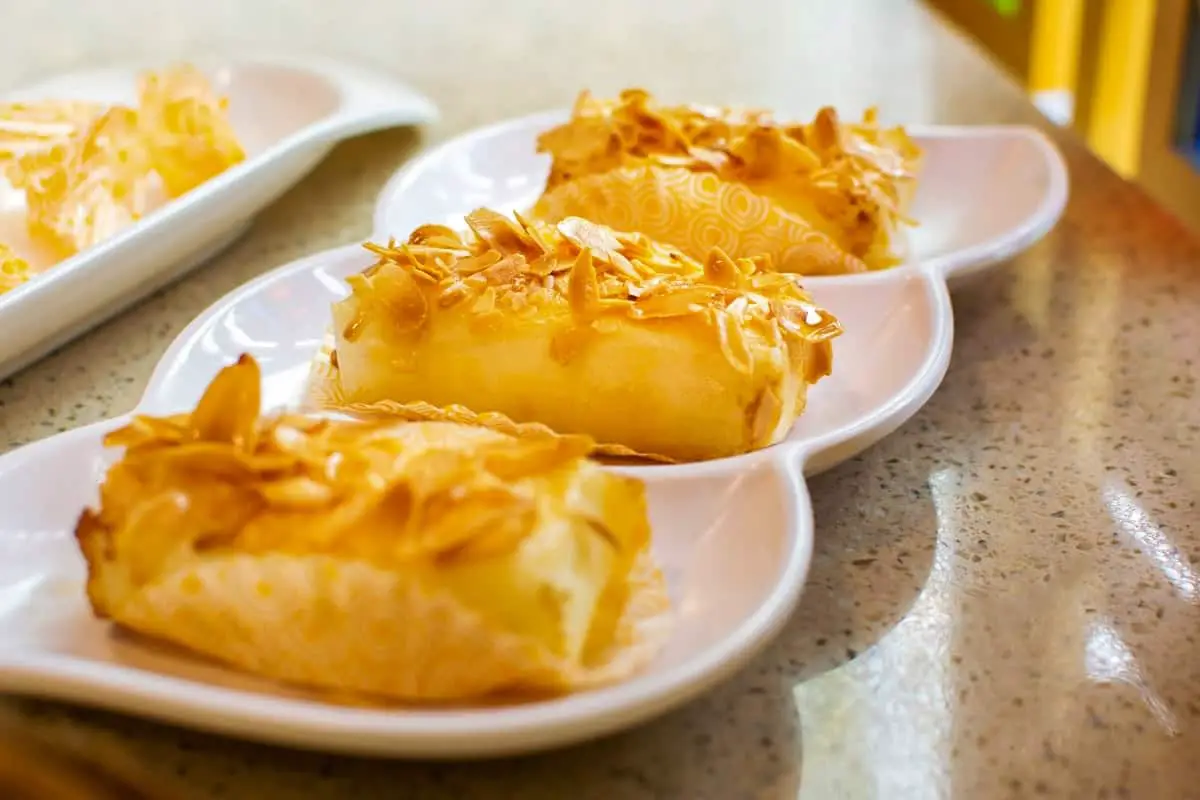 9. Chinese Almond Cookies – Chinese Foods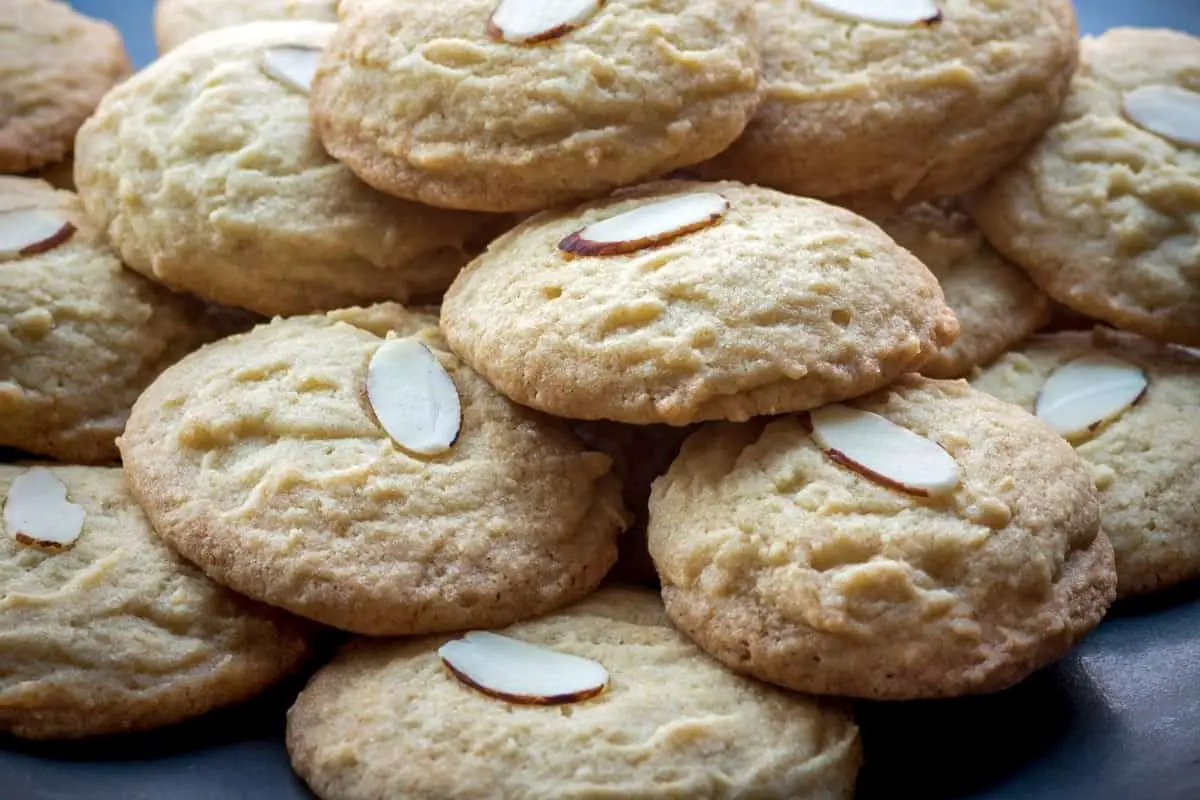 10. Chocolate Chinese Five-Spice Cake – Authentic Chinese Foods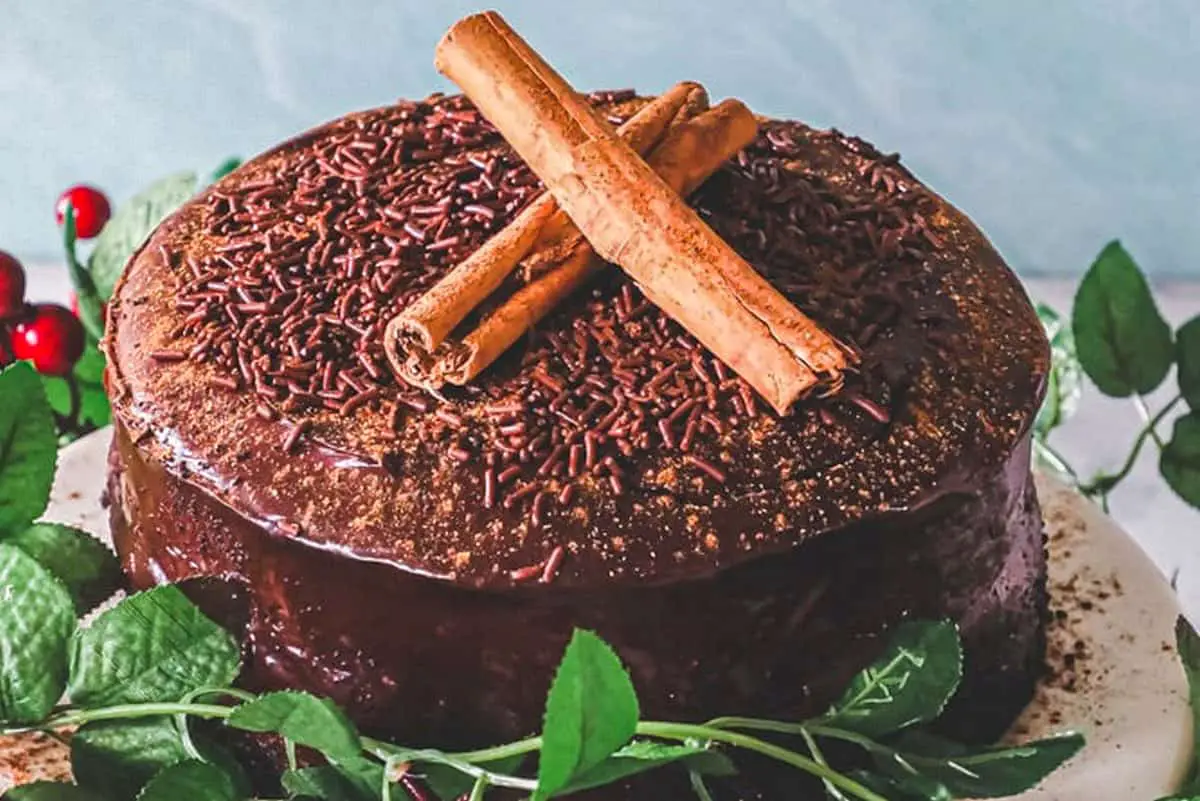 11. Chinese Egg Cake – Traditional Chinese Foods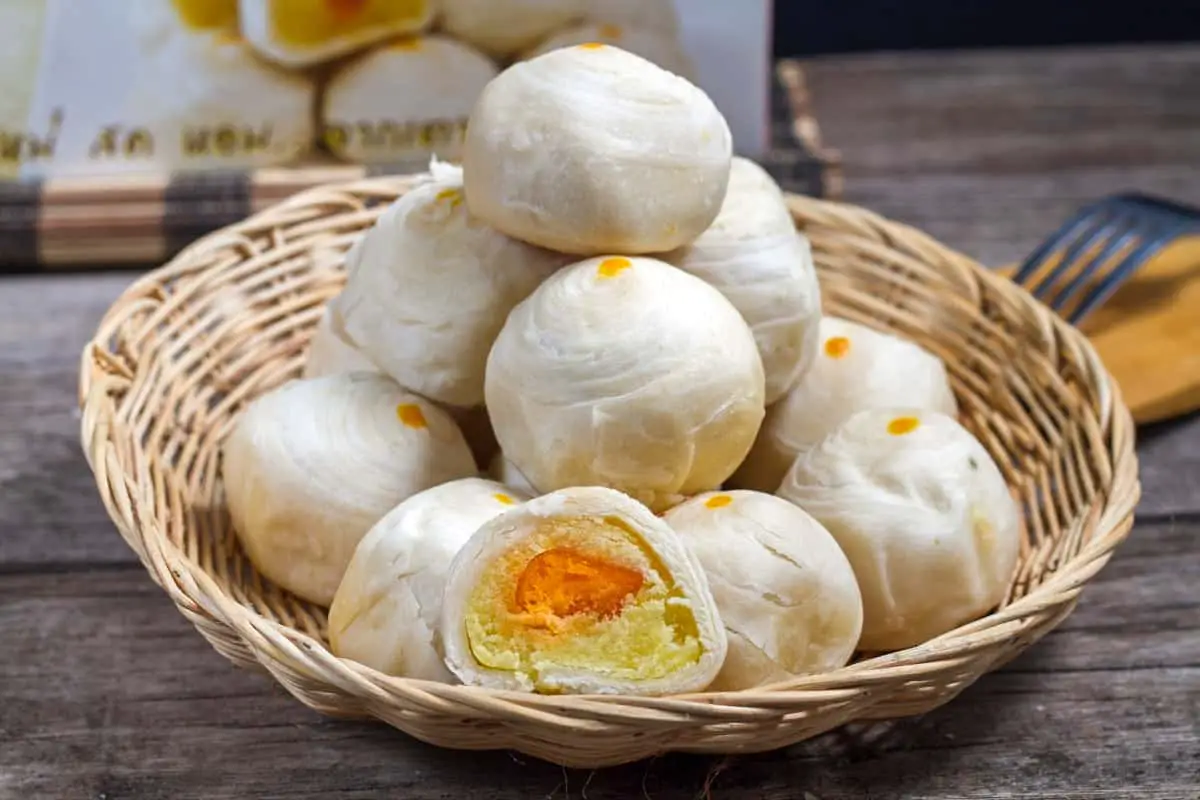 12. Pineapple Buns – Easy Recipes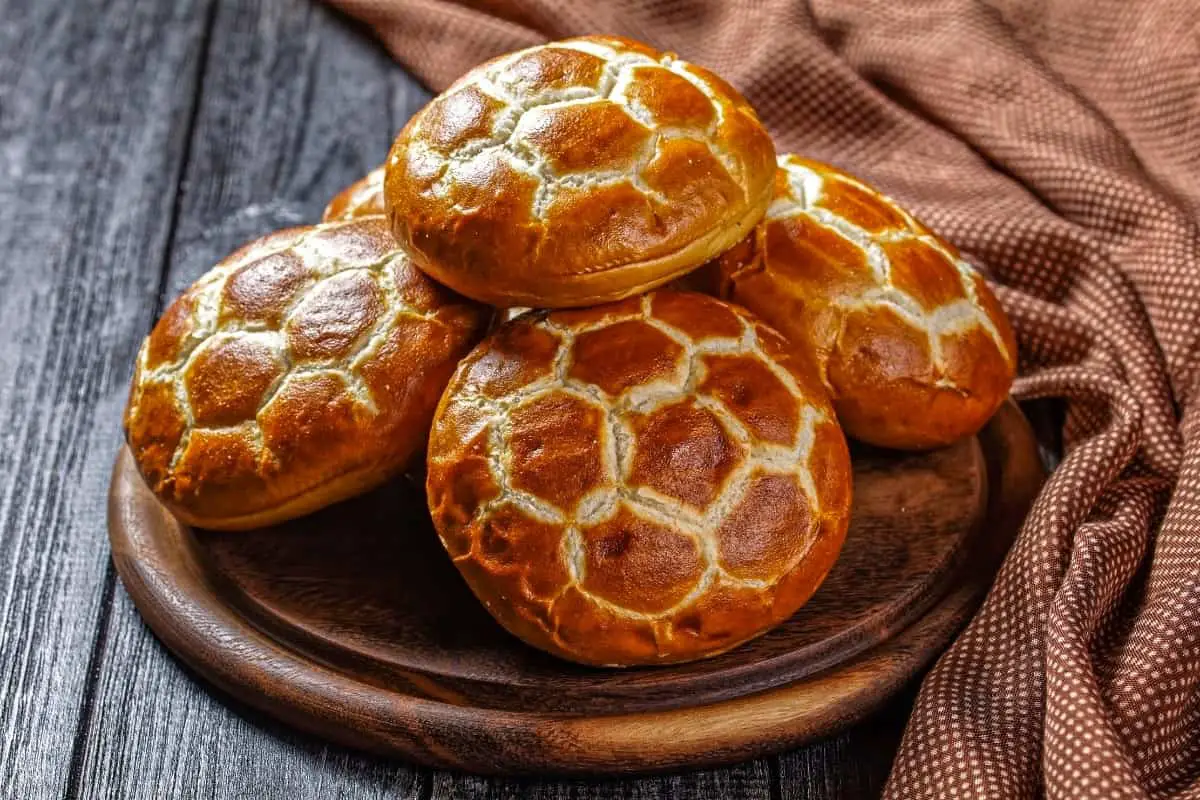 13. Chinese Raspberry Snowflake Cake – Chinese Foods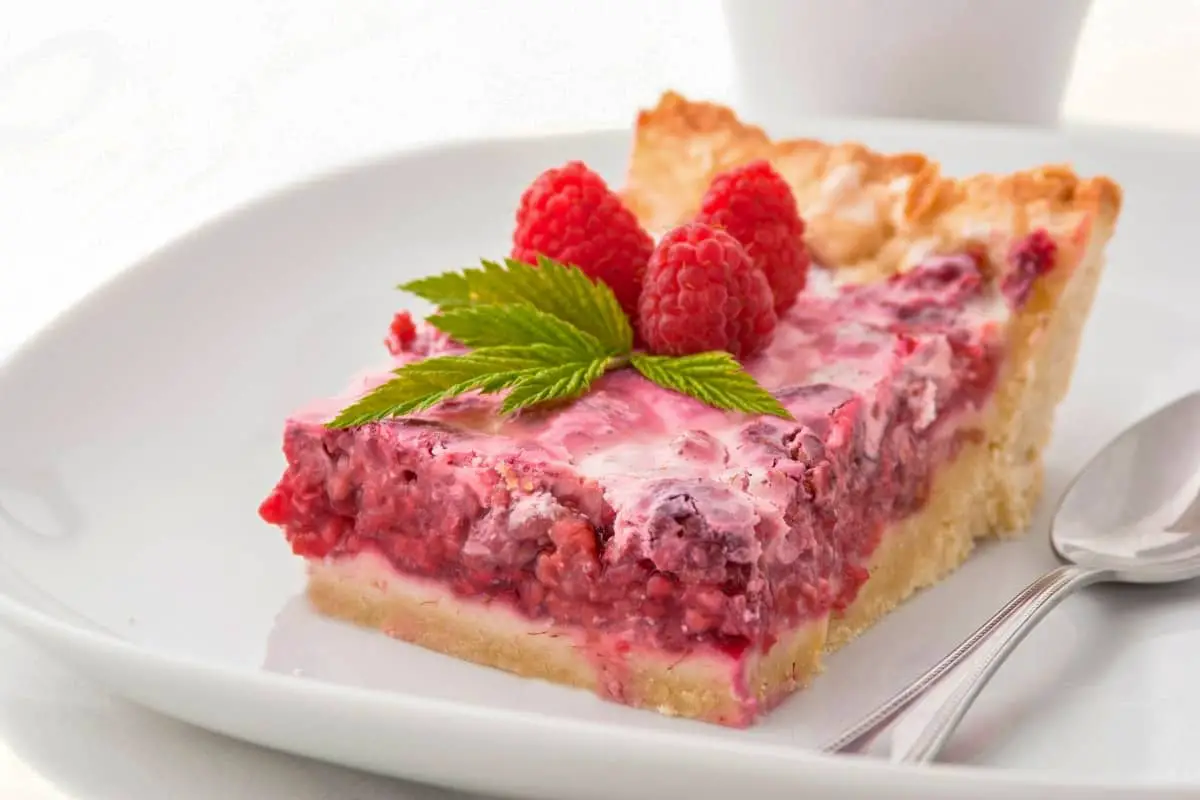 14. Chinese Walnut Cookies – Authentic Chinese Foods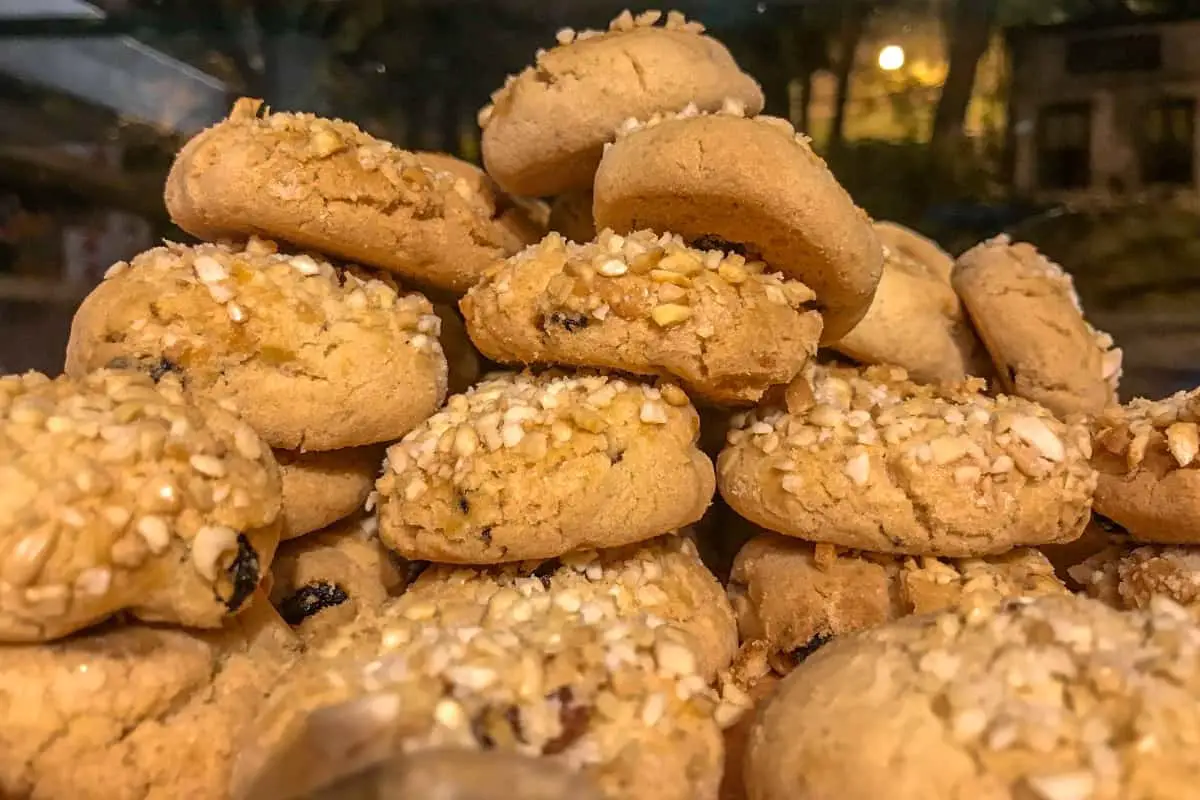 15. Fa Gao – Traditional Chinese Foods
16. Chinese Sesame Cookies – Easy Recipes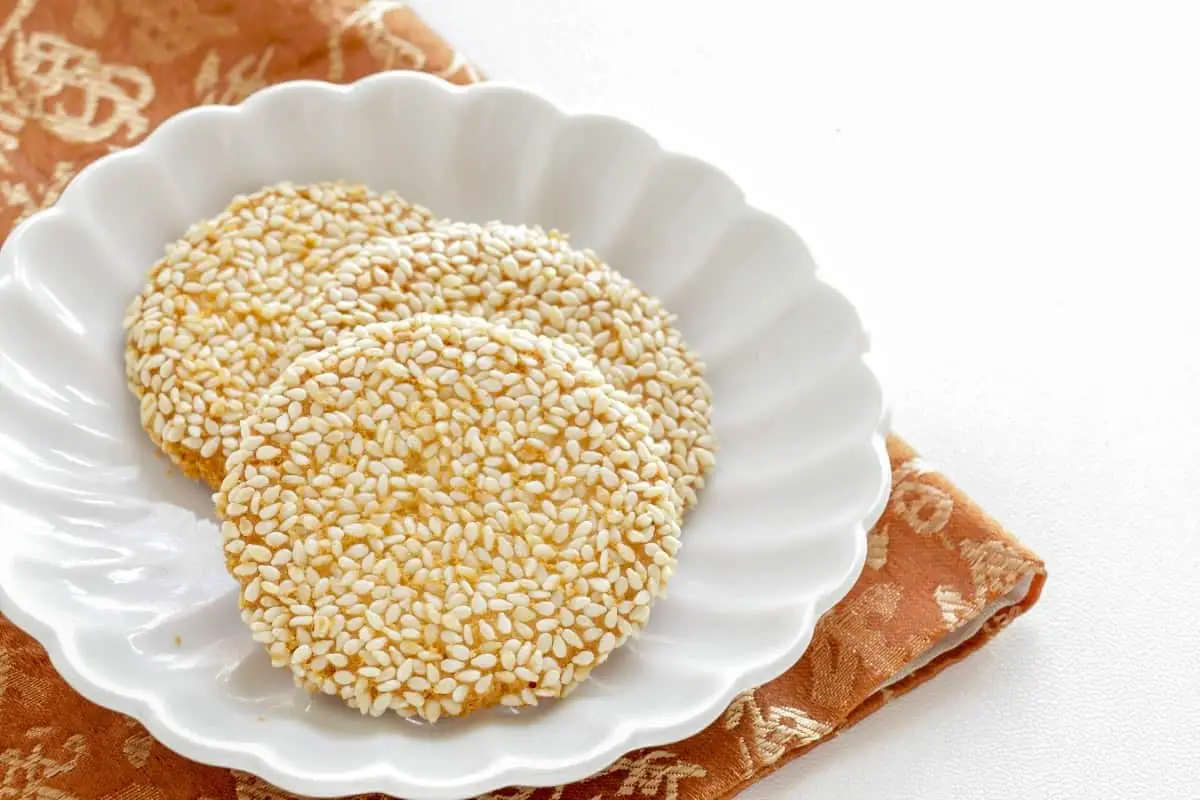 17. Mango Pudding – Chinese Foods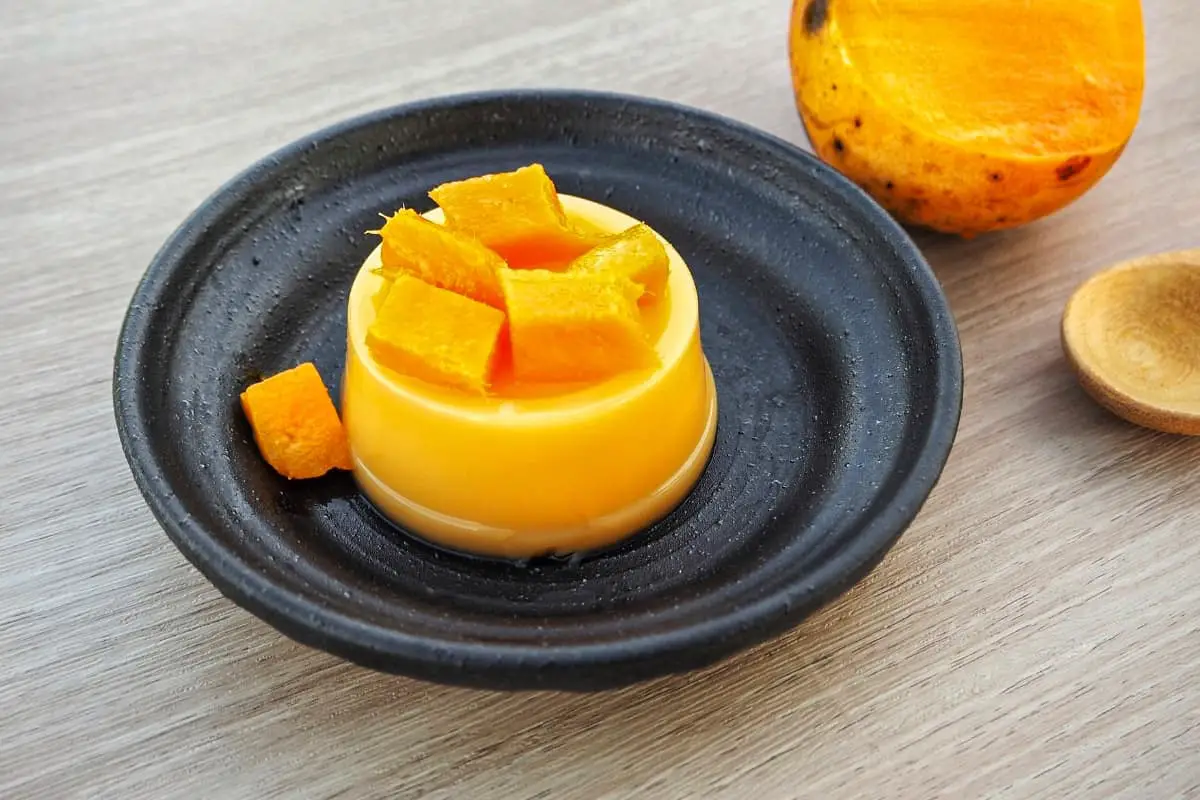 18. Sesame Seed Balls – Authentic Chinese Foods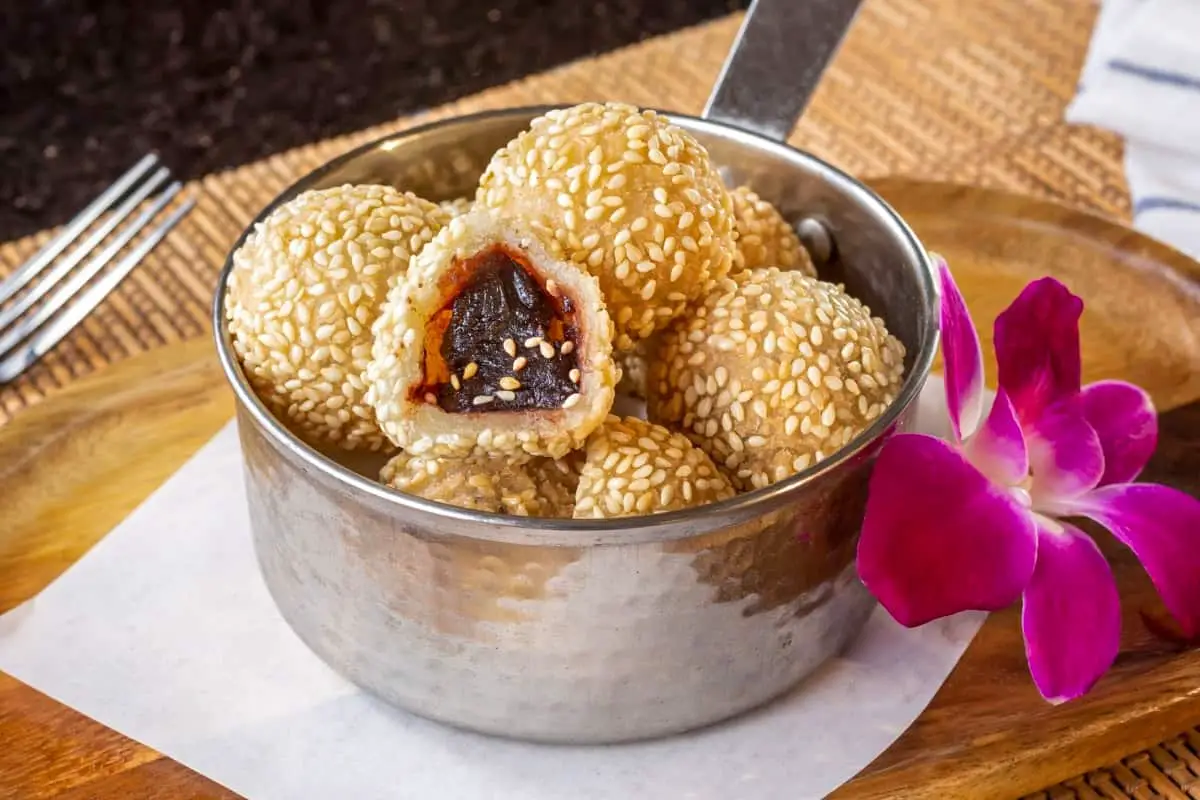 19. Eight-Treasure Rice Pudding – Traditional Chinese Foods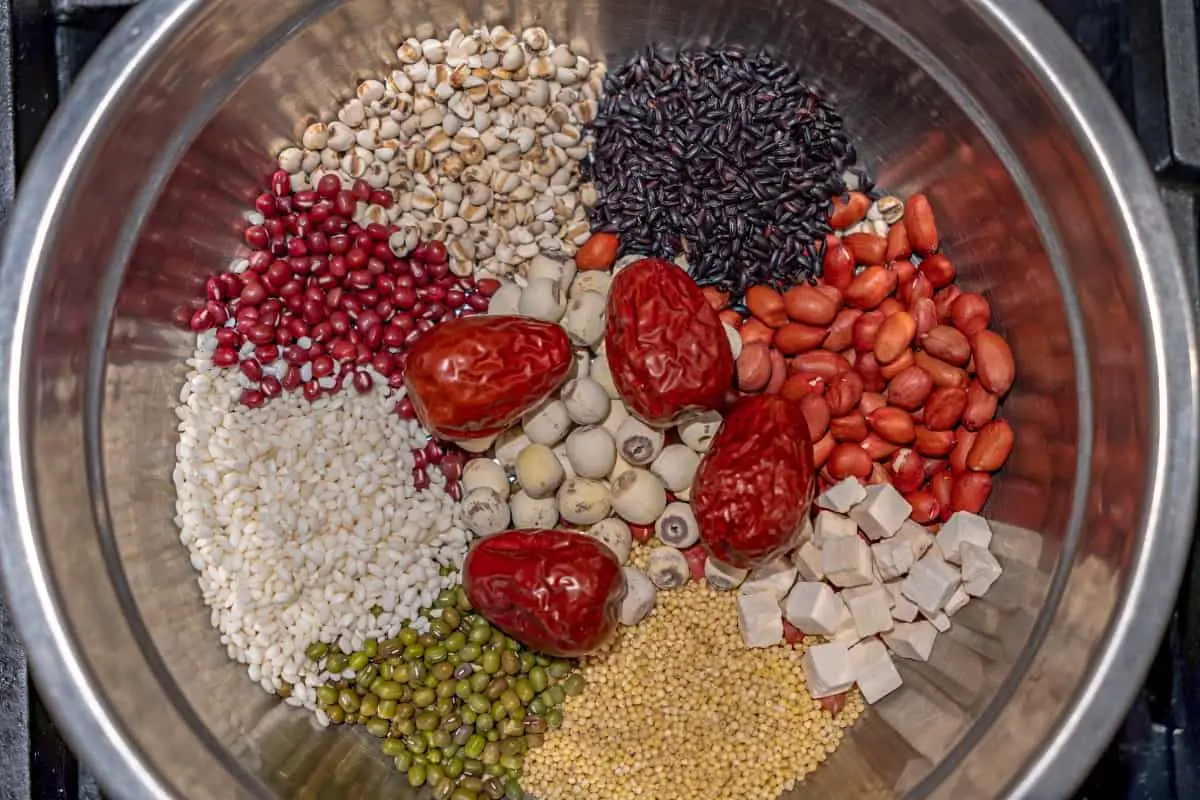 20. Fortune Cookies – Easy Recipes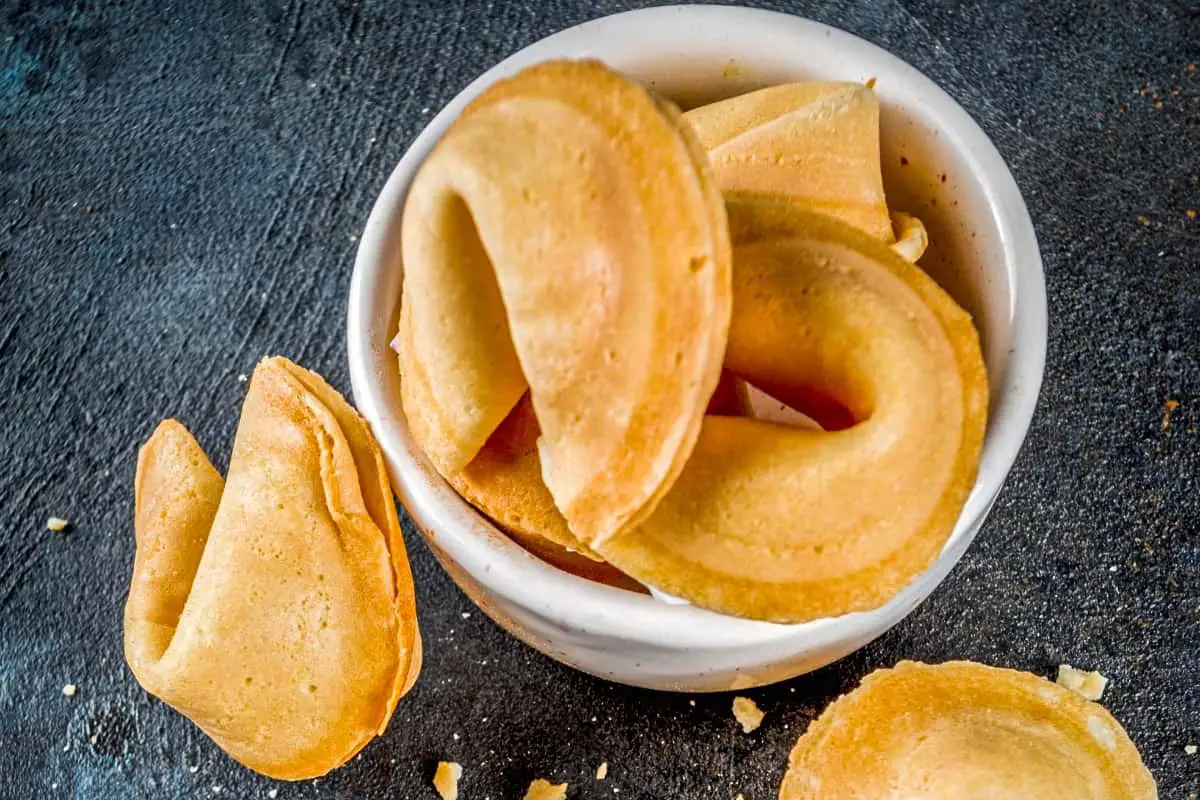 ---
For complete photos and videos of our trip visit our photos on our page World Recipes Facebook Page
You May Want to Join Our World Recipes Facebook Group
Chinese cuisine information thanks to Chinese Food History.