Some of the Australian food recipes in this article are what the Aborigines have used for 50-60 thousand years or more. You will find Australian recipes that were left from the original colonists from Britain along with the ones from the prison ships. You will notice both Asian and Mediterranean flavors from the colonists from those areas also.
FAQ's About Australian Recipes and Australian Food
What is Considered Traditional Australian Food?
Traditional Australian food is way more than just the homegrown kangaroo. Some are cliched, some are obvious, some may surprise. But Australia cuisine and its culinary history can lay claim to these Australian food items.
The Aborigines were always hunters and gathers and lived with that mentality alone, never having much in the way of a cultivation attitude. They were always on the move and this did not fit into their nomadic lifestyle. They used the food that was available to them naturally like native plants, snake, crocodile, kangaroo, and smaller insects and grubs.
The arrival of the English brought about large scale changes with the introduction of cereal grains like wheat as well as cattle and sheep. While they became the staple food of the colonists the Aborigines continued their nomadic lifestyle and diet.
After World War II other ethnic foods and spices from Asia began to creep into their foods making it much tastier than the original recipes from England. Today you will find a varied group of food choices and we have tried to supply you with some of all of it with this group of recipes.
What is Australia Famous For?
Australia is globally famous for "The Bush" and "The Outback", its natural wonders, wide-open spaces, beaches, and deserts. Australia is well known for its attractive mega cities such as Sydney, Melbourne, Brisbane, and Perth.
What Are Some Australian Eating Habits?
Australians mostly eat three meals a day:
— Breakfast – eaten in the morning is either light and cold, as in cereal, toast, and coffee, or heavy and hot as in bacon, eggs, sausages, and fried tomato.
— Lunch – usually around 12 to 2pm is most commonly a light meal such as a salad or sandwich.
— Dinner – the larger meal of the day is eaten in the evening.
Australians love to eat outdoors. While meat is a core part of the Australian diet due to Australia's strong agricultural economy, more and more vegetarian eating habits are becoming commonplace.
What is the Most Popular Traditional Australian Food
Trying the local cuisine is a big part of any international holiday vacation. Whether you're new to Australia, or you just want to expand your own culinary horizons, Australia has plenty of unique food options to suit all tastes. Note: Do not be put-off by the names.
Barbecued snags for example are just barbecued sausages. Aussies love to grill, and nothing is more important to a good 'barbie' than a great sausage. Traditional Australian sausages are usually pork or beef, but if you're feeling adventurous, there are other animals to sample.
No matter what your tastes, there are plenty of ways to enjoy Australian recipes even in your country.
Our 33 Favorite Australian Recipes
---
---
check out our video
---
---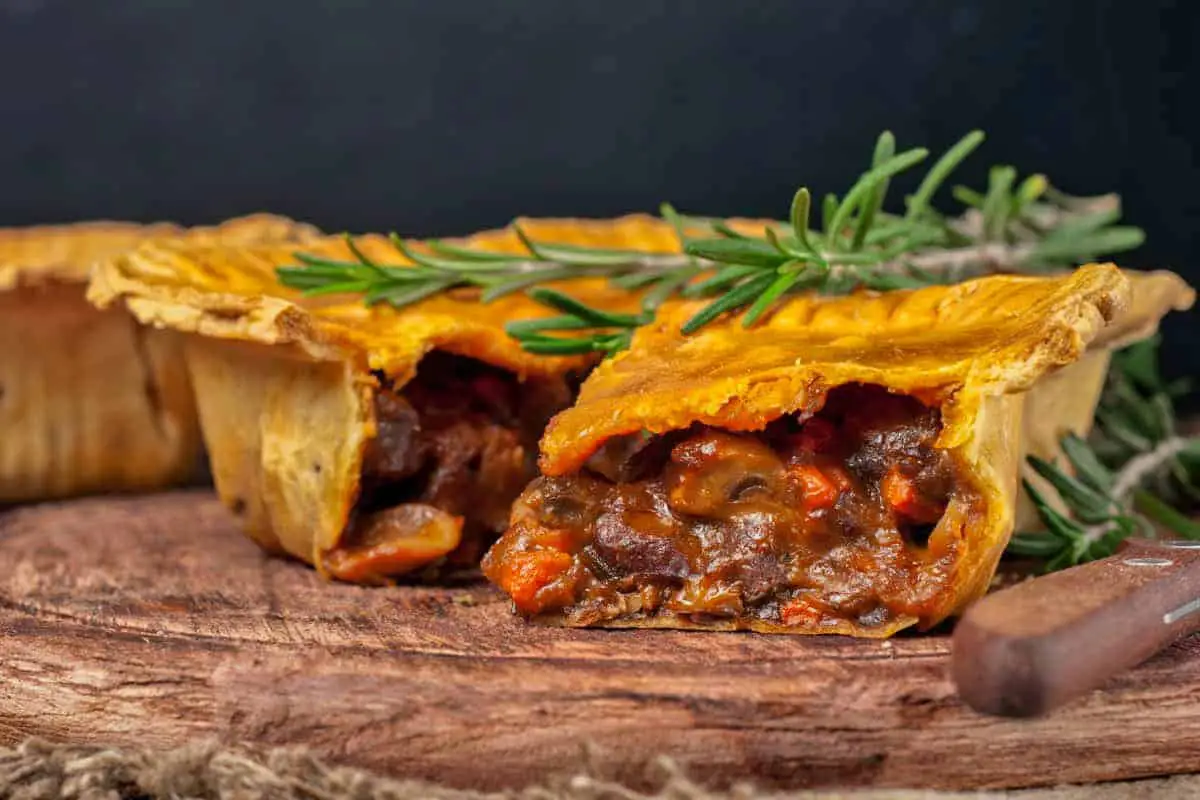 The great Australian Meat Pie!! Short-crust pastry filled with slow cooked chunky pieces of beef in a rich gravy topped with golden puff pastry. This Australian dinner food, meat pie recipe, requires patience but you will be regarded as a bloody legend by everybody fortunate enough to try one!
That moment when you bite through the buttery, flaky golden puff pastry and the molten filling comes oozing out, and you frantically fan your mouth while mumbling "hot, hot, hot!!!", cursing yourself for not letting it cool down but on the other hand you just don't bloody care about third degree mouth burns because the pie is SO SO SO GOOD…..
I lived in Australia for 15 years, where barramundi is an often served fish. It has a delicate sweet and buttery flavor. Australian food recipes using Barramundi is even loved by kids. This pan fried barramundi recipe is perfect for a busy week night. It is on the table in less than 15 minutes and has the flavor that you'd get from dinner at a trendy café.
Barramundi is a very delicate fish that needs minimal cooking time The best way to cook it is to sear it lightly on both sides. 4-5 minutes on each side is plenty. Since the flavor is so delicate, a sauce like this lemon and butter sauce gives added brightness and flavor even though it is super simple to make.
The crunchiness of Anzac Biscuits goes back to the roots of when they were invented – by soldiers' wives who needed a biscuit recipe that would stay fresh for the months that it would take to reach soldiers overseas back in the early 1900's. Australia's favorite biscuit! This is a biscuit that Aussies make to commemorate ANZAC Day. One of our favorite traditional Australian food.
"ANZAC" stands for Australian and New Zealand Army Corps. And ANZAC Day – 25 April 1915 – is Australia's most important national occasion each year, marking the anniversary of the first major military action fought by Australian and New Zealand forces during the First World War.
Australian potato bake or potato casserole is one Australian dinner food you'll usually find alongside freshly grilled snags and lamb chops at a family BBQ. Depending on where you're from, there are many variations of this classic potato dish.
You may have seen it called potatoes au gratin, the traditional French name for a dish consisting of sliced potatoes covered in cheese and breadcrumbs, which is baked until the top is golden brown.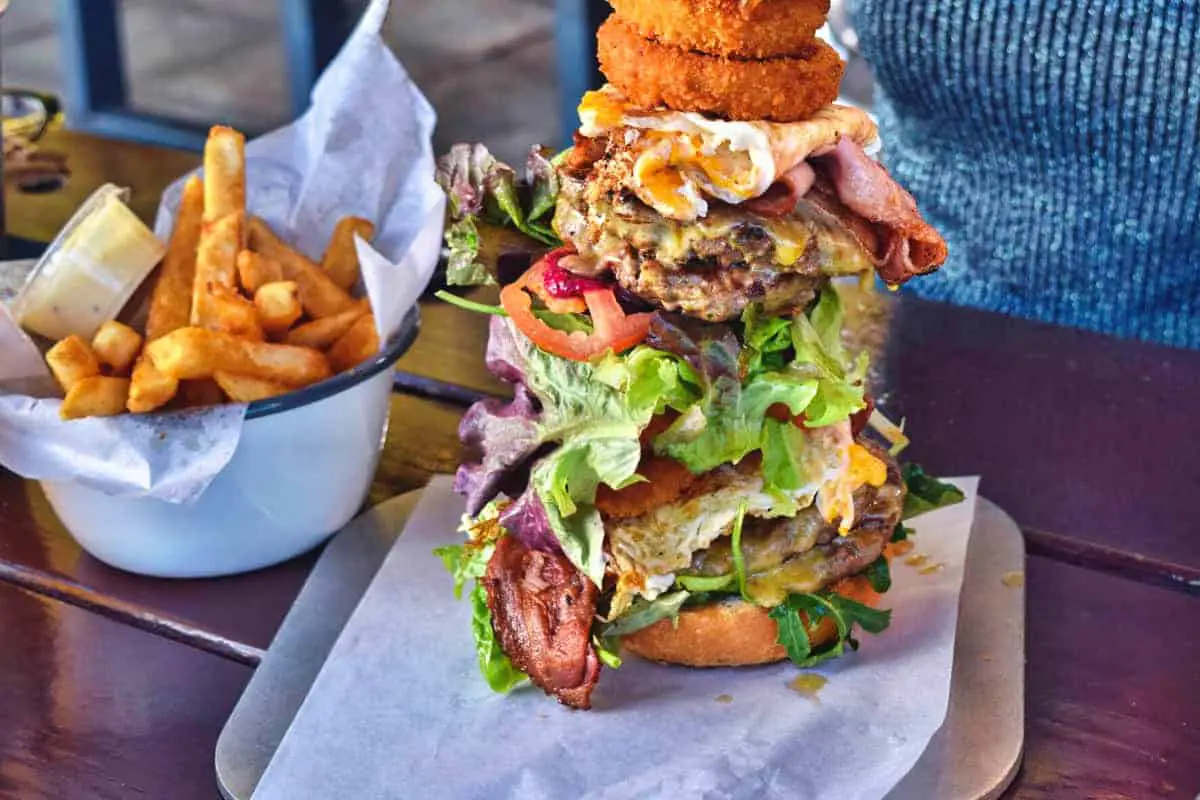 Turns out, Australians really like their burger toppings. Now, we love a good loaded burger. Blue cheese, bacon, avocado, mushrooms, grilled onions. Give us the works! But, when we saw the list of toppings for these traditional Australian recipes with the works (also known as "the lot"). We stopped dead in our tracks. Be prepared for something different with this Aussie traditional burger.
Lettuce, tomato, and cheddar cheese. It sounds like a good standard so far. Onions, bacon, and a chili mayo sauce. Bring it on. Grilled pineapple. Sure, why not? A runny fried egg. We've seen it done before. We're still on board. Beets…. Sorry. You lost us.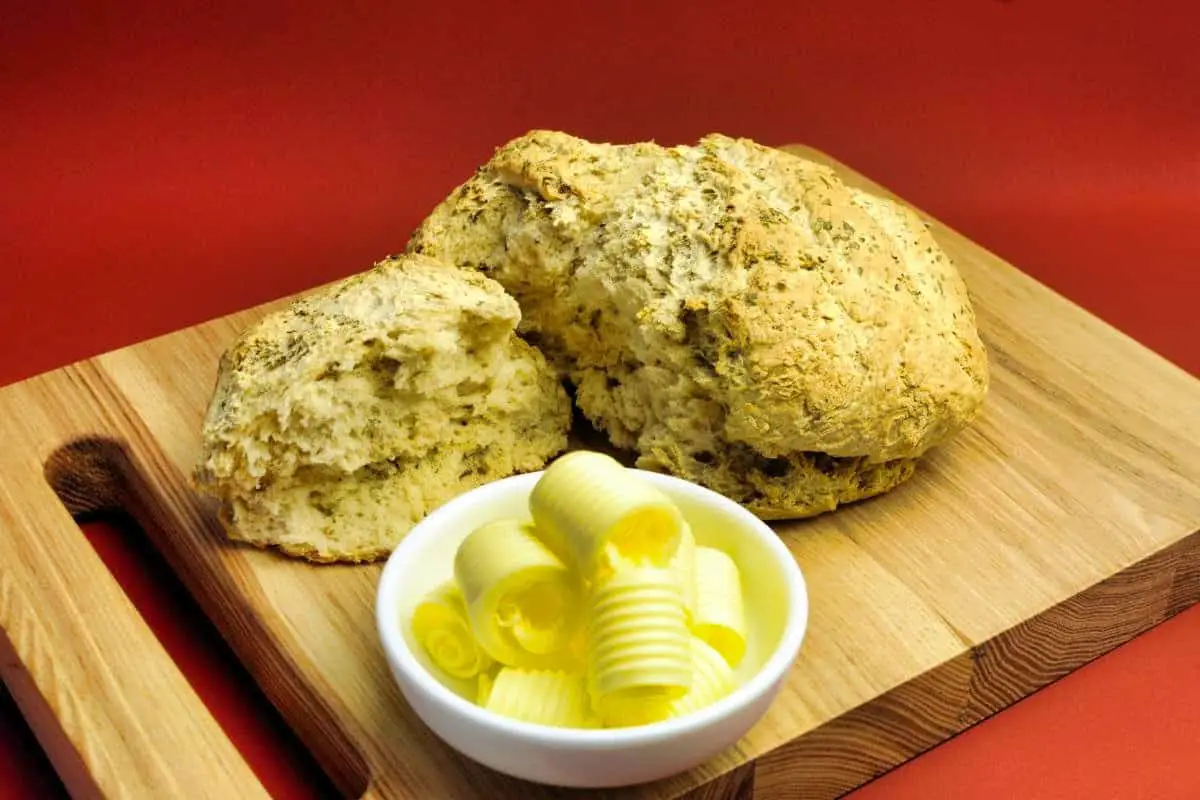 Australian food recipes of bush bread are traditionally cooked in the hot embers of a campfire. Damper is a traditional Aboriginal bread and was traditionally cooked in the hot embers of a camp fire. The cattle herders watched and learned this technique and developed lots of savory and sweet varieties of damper bread.
---
You Might Also Like To Try Best New Zealand Food & 27 New Zealand Recipes
---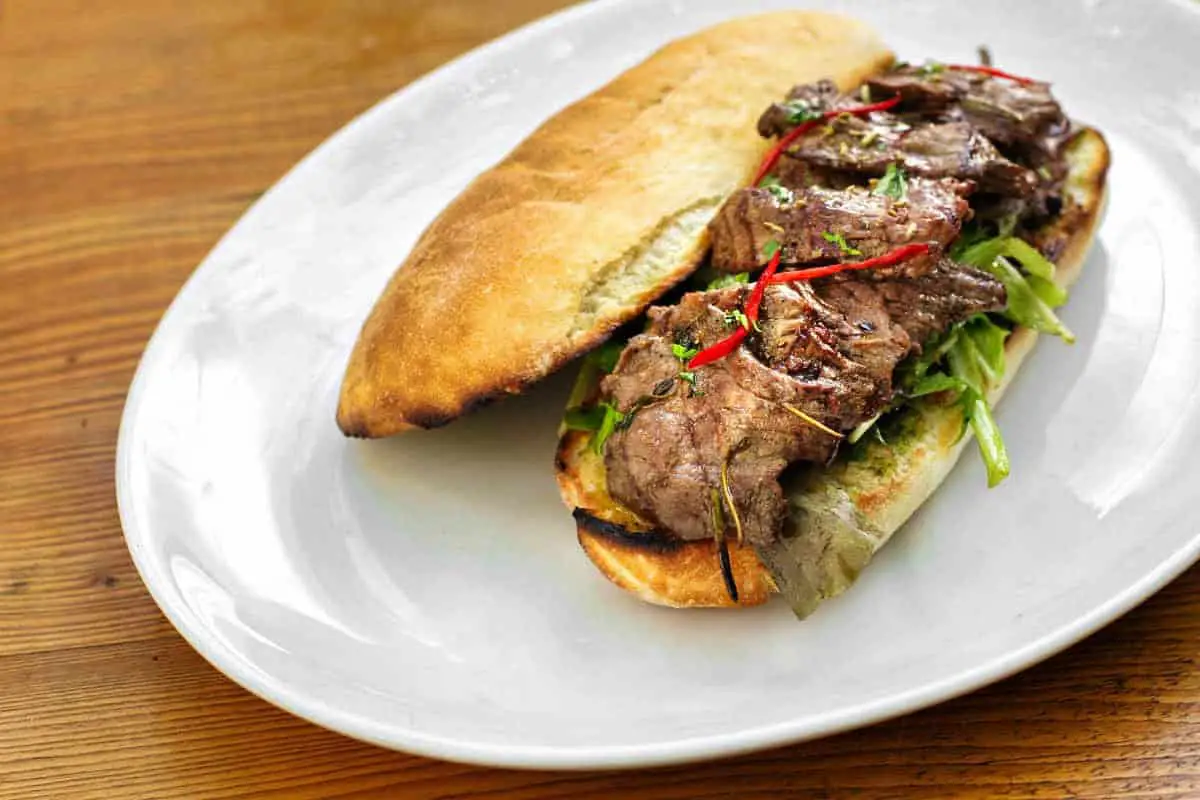 Traditional Australian food doesn't get much more Australian than a steak sandwich with pineapple, beetroot, lettuce, and smoky barbecue sauce. Spread base of bread with mayonnaise and finish with lettuce, beetroot, tomato, pineapple and steak. Top with barbecue sauce.
In Australia, a steak sandwich is made much like a traditional Australian Hamburger with a piece of grilled steak or fried minute steak, fried onions, lettuce, tomato, tinned beetroot, and barbecue sauce or tomato sauce (tomato ketchup). After Cheese, all Aussie recipes must have a fried egg, fried bacon or grilled pineapple to be truly Aussie.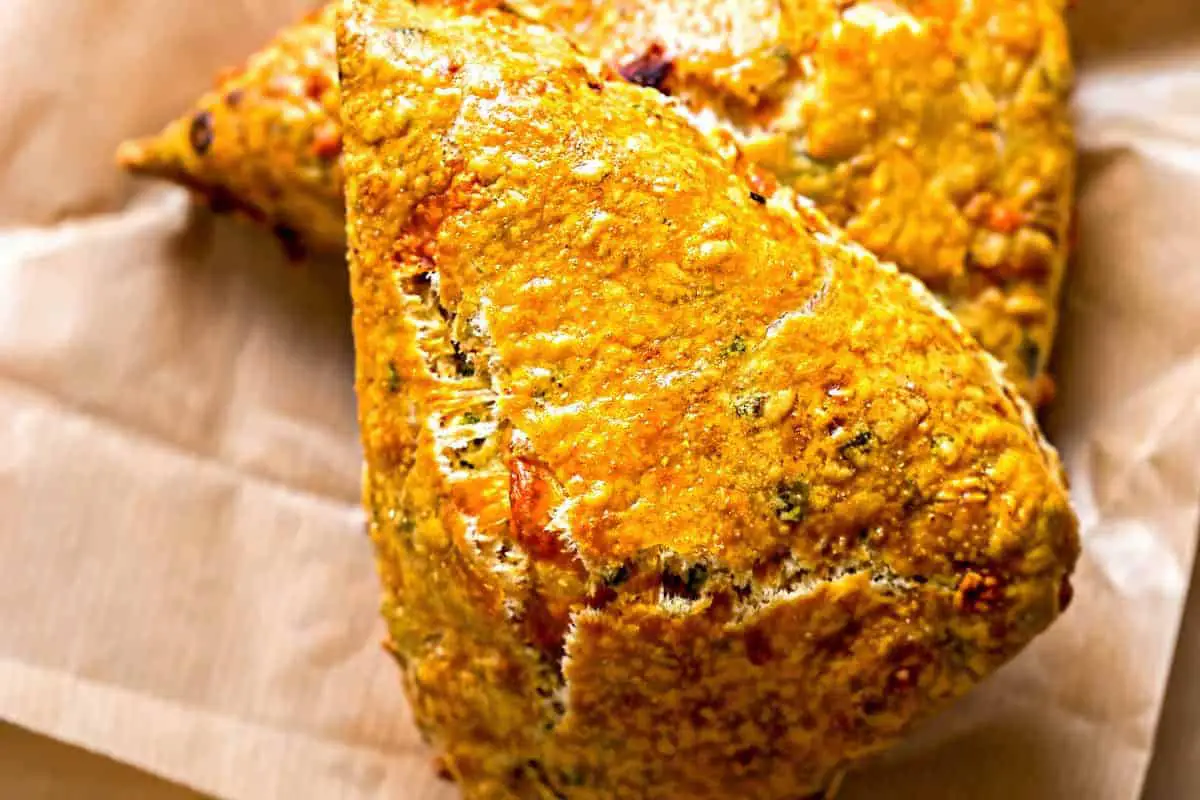 This scone Aussie recipe makes for a perfect savory afternoon snack. Bush tomato is a small native berry, when dried it has a caramel-like flavor and slightly tangy acidity. A truly great Australian food.
Bush tomato (Australian dinner food) can taste slightly bitter if the tomatoes are old so a good tip is to serve the scones with cheddar cheese and chutney. Akudjura is an Aboriginal name for bush tomatoes.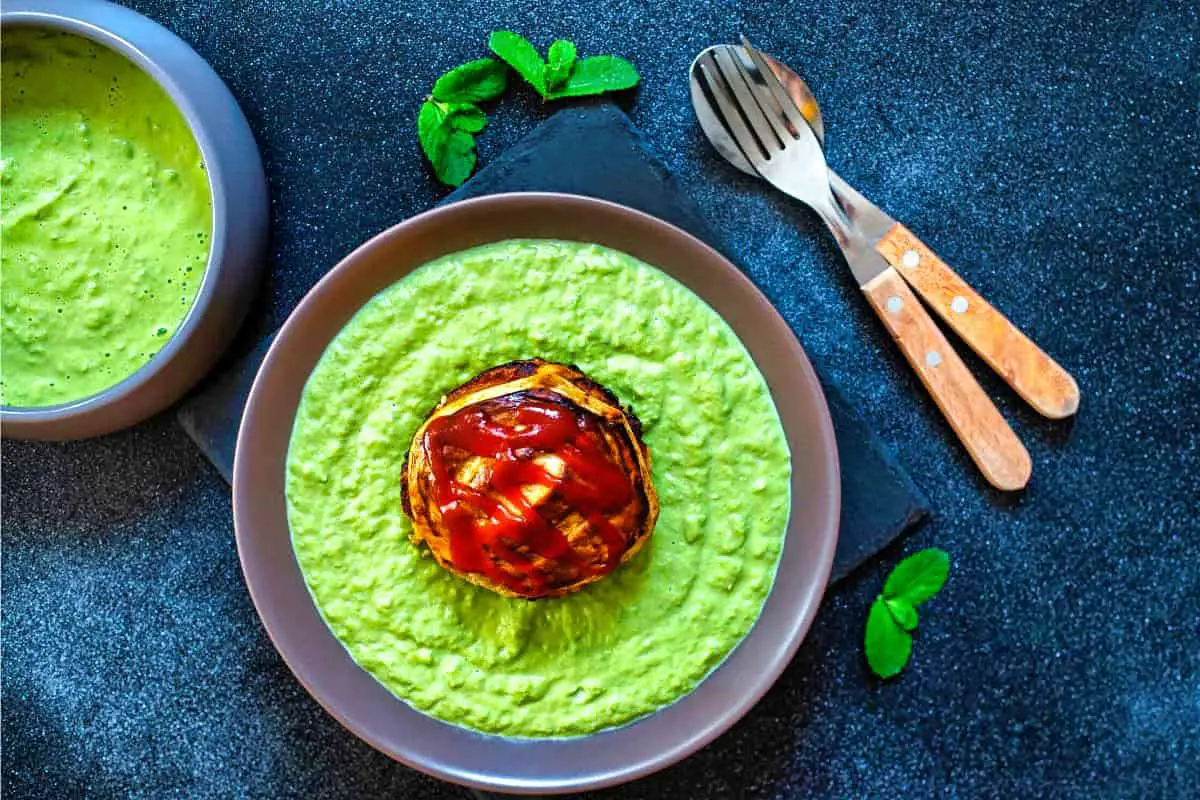 The Pie Floater is one of the unique Australian recipes which is essentially a quality meat pie turned upside down in a bowl then topped with a ladle of hot and preferably thick pea and ham soup, it's that simple.
Usually garnished with a squeeze of tomato sauce, it's suited to the individual's taste with other condiments such as mint sauce, Worcestershire sauce and even vinegar.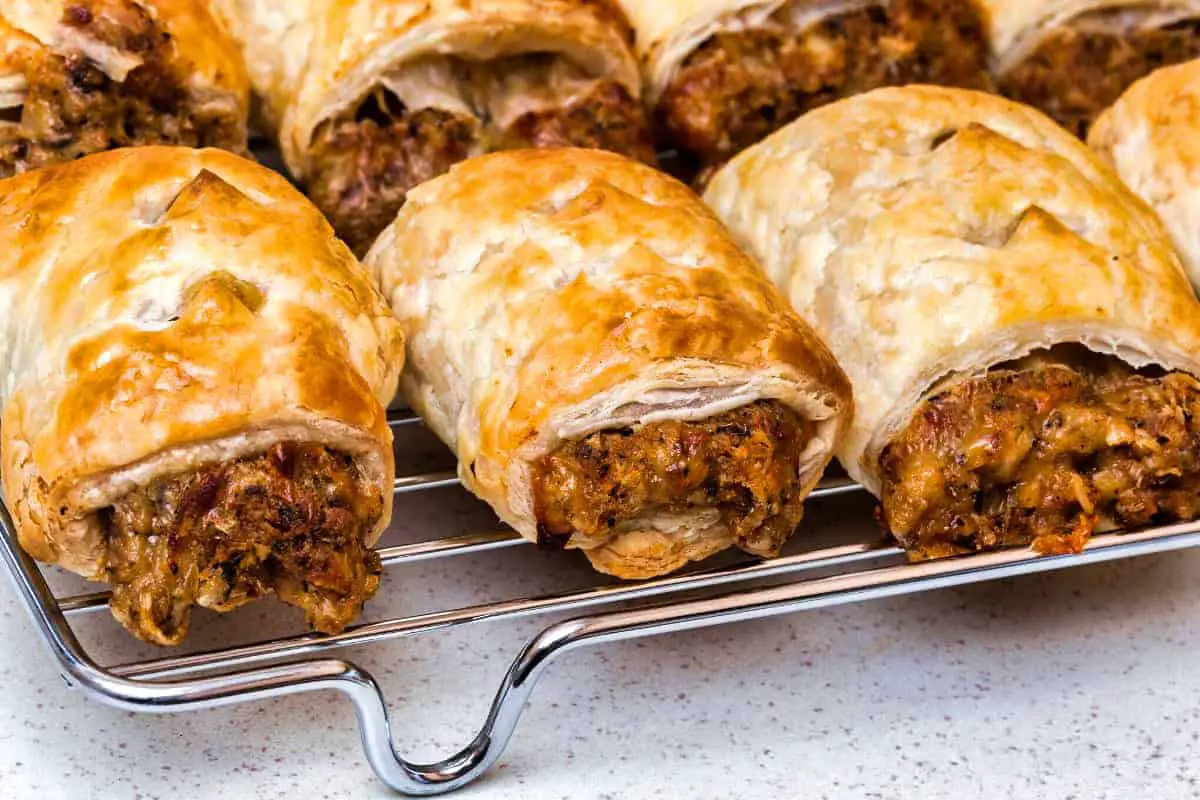 Australian Sausage Rolls are a seasoned, fresh sausage wrapped in a flaky, buttery pastry. As Australian food recipes, they are delicious for breakfast, lunch, or dinner, or as an appetizer.
Fresh sausage is the key to making delicious Australian Sausage Rolls. The unique blend of signature seasonings found in Jimmy Dean Premium Pork Sausage makes it the perfect sausage for the addition of this Aussie recipe to the list. It has the best flavor! It is the only sausage I use in this recipe. For an extra kick, I sometimes use the Jimmy Dean Premium Pork Hot Sausage.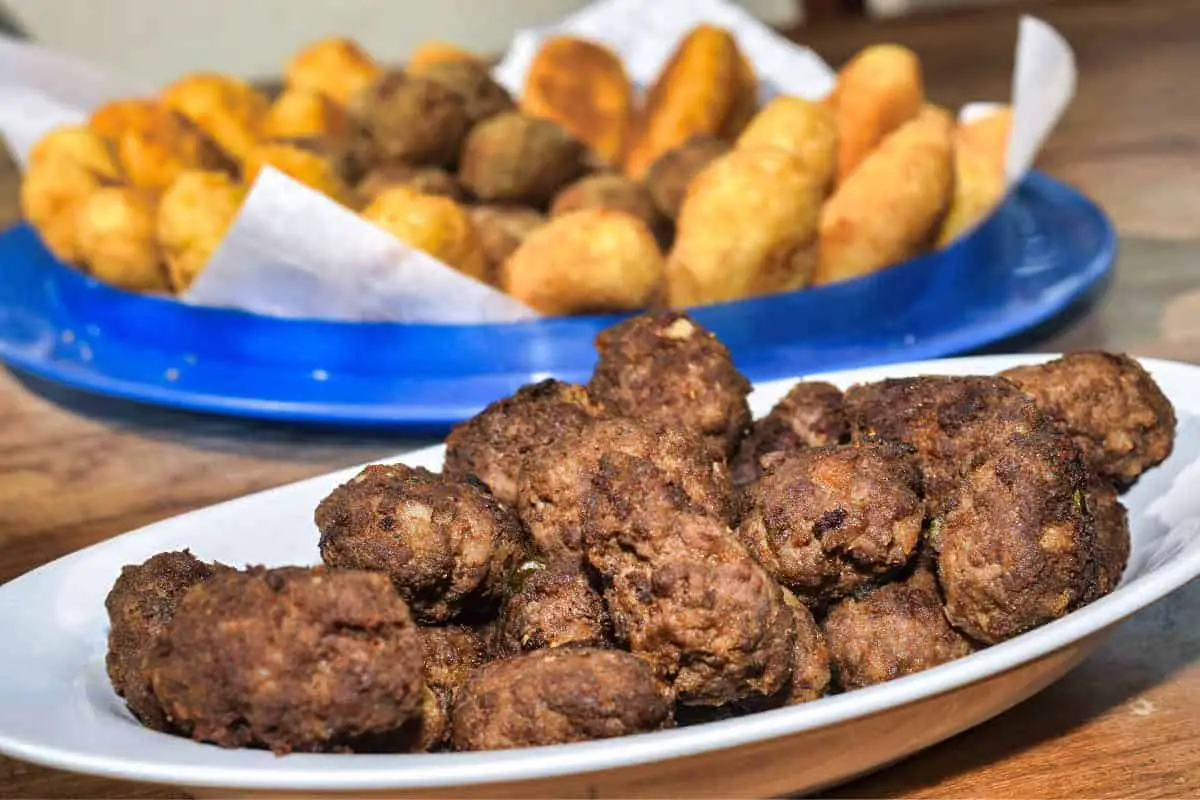 Rissoles in Australia are just a part of growing up. A traditional Australian food. These are not the pastry covered rissoles in Europe, they're probably more like Turkish Kofte or meatballs in America.
They can be eaten as an appetizer served with tomato sauce (ketchup) but they're most commonly eaten as a main meal served with mashed potato and vegetables. They're also often covered in gravy but I like them just as much without gravy. You should always make more than you can eat, as they're ridiculously good on sandwiches the next day. A rissole, cheese, tomato sauce sandwich is to die for!
This is the rissole recipe that I grew up on so I don't change it very much. You can add or take away ingredients until it suits your taste. Many Australian families have their own variation on the humble rissole.
Aussie beef Tenderloin is something that we traditionally have every Christmas, and I absolutely love this Australian dinner food. I am not usually the one in charge of cooking it, but this year I am! It can be intimidating to cook a large, expensive cut of meat, which is why I usually let someone else handle the preparation.
I decided this year that I needed to master an easy, fool-proof method for cooking it, and now I feel confident that it will turn out perfectly on Christmas! If you've ever been scared to cook a beef tenderloin – fear not. I got you!
---
You Might Also Like To Try 15 Of The Best Recipes From Laos
---
Few people today know the taste of true, authentic mincemeat, a dish dating back to the 11th century. Sadly the authentic way of making mincemeat has been largely lost in the last century.
Of the many traditional British dishes that have undergone some form of alteration over the years, mincemeat has probably changed the most. That is largely due to the common omission of mincemeat's two key ingredients: Meat (traditionally beef or lamb) and suet. Try these traditional Australian recipes for mincemeat.
My family loved this meatloaf! I used hot Italian sausage and Italian breadcrumbs; also, I made the sauce with red wine. The leftovers were eaten before going to bed. It's a winner. A traditional Australian food.
Australian food recipes are for people who love their Meatloaf oozing with flavor, moist and tender yet not crumble apart when sliced, and a sticky caramelized meatloaf glaze . It's so much more than just a giant hunk of ground beef in a loaf shape!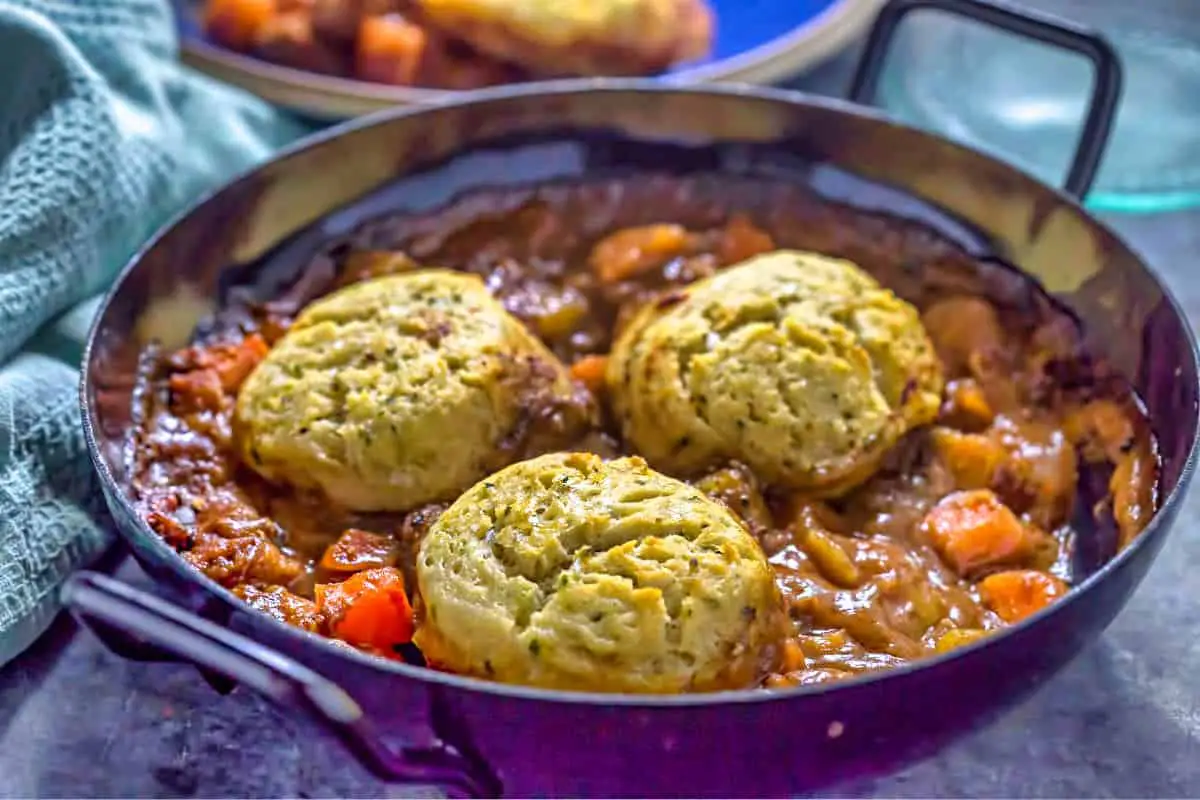 We've created a 'Master Recipe' for an easy beef casserole using classic flavors and simple techniques. It's a recipe that can be easily adapted. You'll find it gives you endless possibilities that range from every day to entertaining. This traditional Australian food is filling, tasty, and a staple in just about every household.
Don't rush the initial stage of browning the meat. This will make your casserole rich in color and flavor. Brown the meat in small batches over a medium-high heat. Simmer the casserole gently and taste it to see if it's ready. Stir occasionally and adjust the heat as it cooks if needed. When it's done the meat should be tender enough to fall apart easily with a fork.
Best beef cuts for casseroling: Chuck or Boneless shin/Gravy beef (these cuts take 2-2½ hours to cook) or Topside, Round and Blade which take 1-1½ hours to cook.
Churrasco is made from skirt steak, which comes from the section of the cow known as the beef plate primal cut. A very tasty cut of beef. Perfect for this Australian dinner food.
Aleppo Pepper is also known as pul biber, this ground spice is made of dried Turkish chilies that pack a fruity, smoky taste but aren't too spicy. The seeds are removed before grinding, so the pepper won't overpower your cooking with too much heat. Once you've tried it, it will become your go-to chili powder. Substitute crushed red chili flakes if you don't have any Aleppo pepper.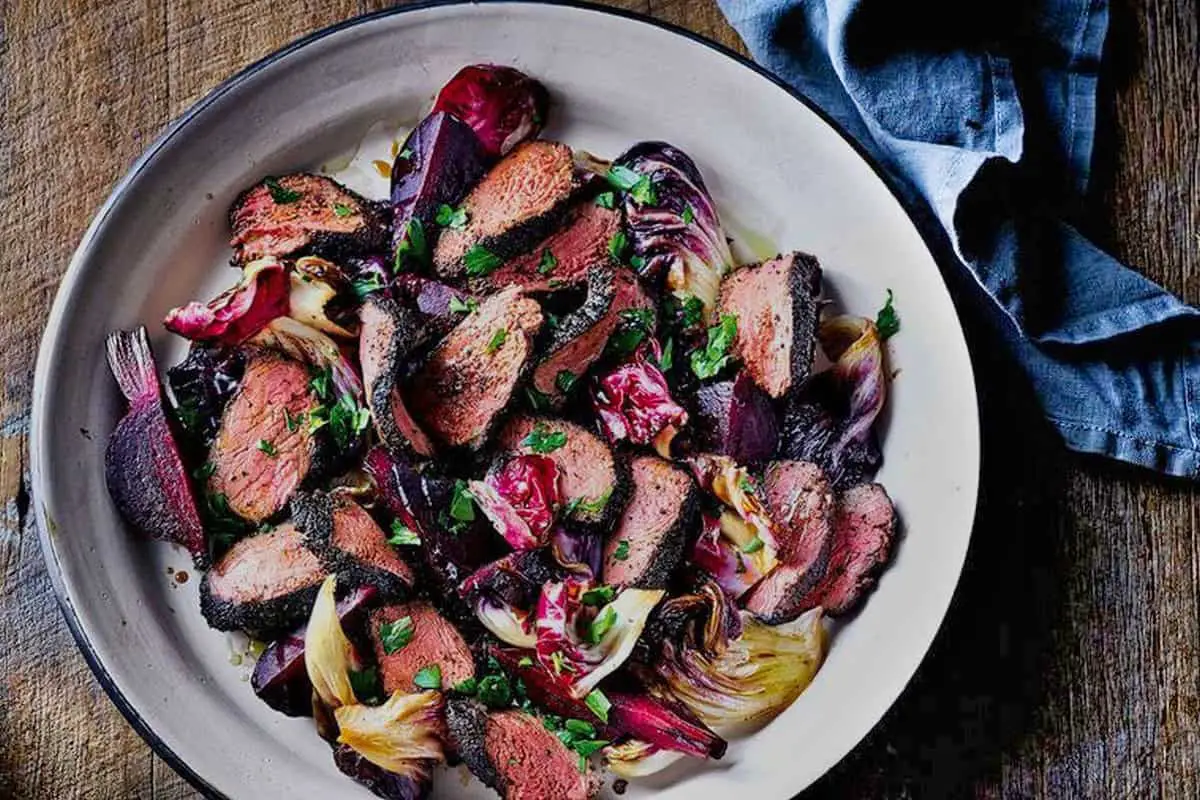 Kangaroo is best served medium rare, so be careful with cooking times! The beautiful native spices really make this dish by chef Dan Hunter.
This char-grilled sumptuous dish is as authentically Australian recipes as well as Aboriginal. How can you have a good collection of traditional Australian food without Kangaroo?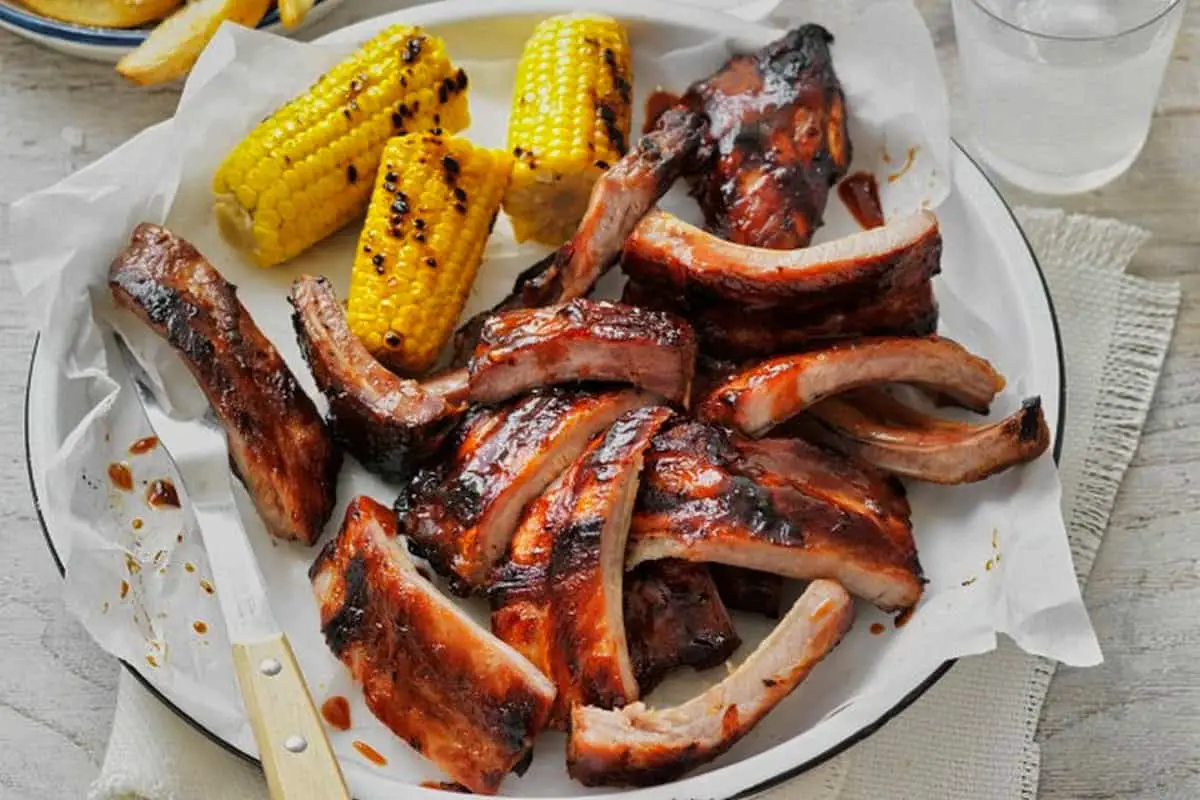 Australian food recipes for barbecues is a huge tradition in our culture, we love them. We look forward to our weekend breaks and the great Aussie 'barbie' is such a part of our leisure time. We invite friends and family to our homes or we go to theirs and we share some chops, steaks or sausages over a beer, wine or champagne every chance we get.
This way of eating for us dates back to early white settlement as our weather definitely lends itself to outside eating. Our indigenous people have always cooked their food outside and that method has evolved to what it is today.
Sometimes it's the simple recipes that make for the most rewarding pairings. The Pork Rib garlic & honey marinade, which delivers a wonderfully smoky BBQ, flavor, served alongside char-grilled corn and wedges, the laughter and good times will roll!
---
You Might Also Like To Try The 26 Best Authentic Vietnamese Recipes
---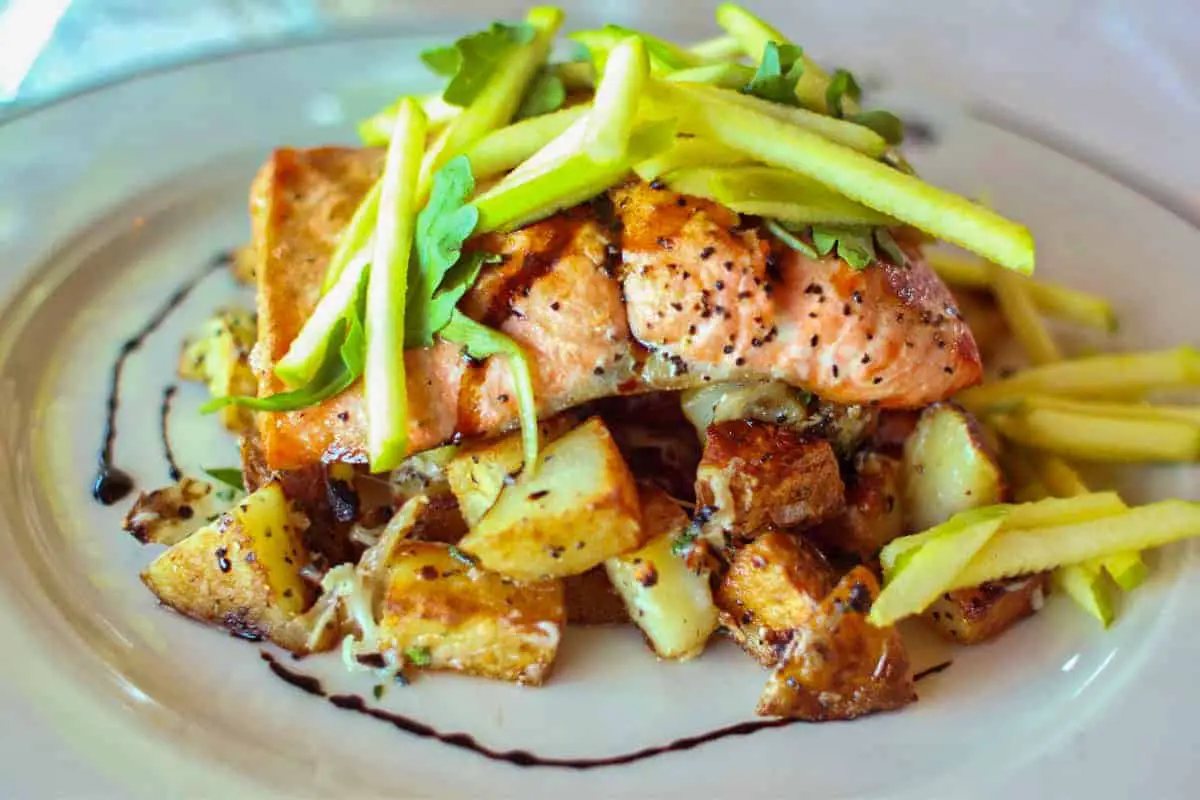 Pepperberry Cured Tasmanian Steelhead is a delightful traditional Australian food. Steelhead is from the Pacific Salmon family of Trout. They are especially tasty, and chefs worldwide will attest to their superior texture and flavor.
Curing salmon isn't as difficult as you'd think! Another great thing about this recipe is, it is simple to make. The curing takes some time, so you have to wait, but the small effort it takes pays off big time in the end at the dinner or lunch table. Aussie recipes for steelhead are almost all the same but the Pepperberry makes a big difference.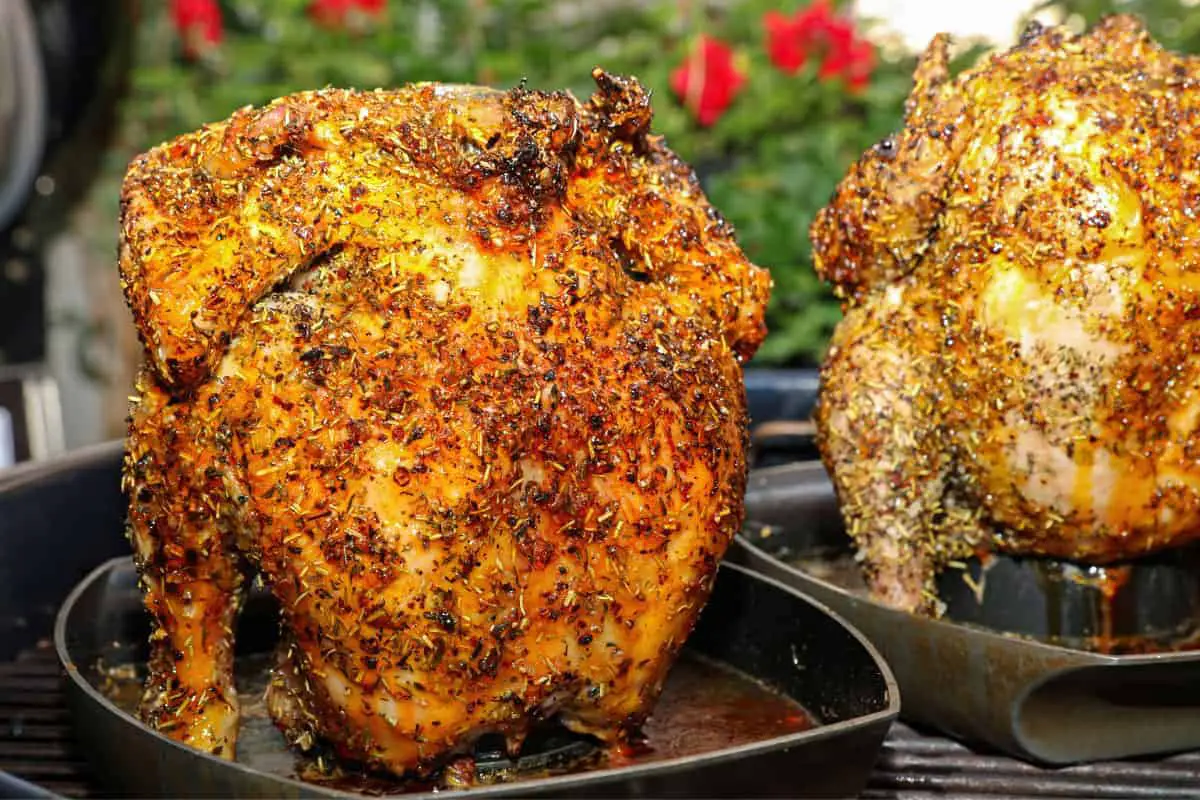 The next entry for an Australian dinner food is Beer can chicken. It is moist and so easy to make at home. You can make it in a conventional oven or in a barbeque. Add herbs and spices or keep it simple and let the flavors of the chicken shine through. You can't make a trip to Australia without a taste of this chicken.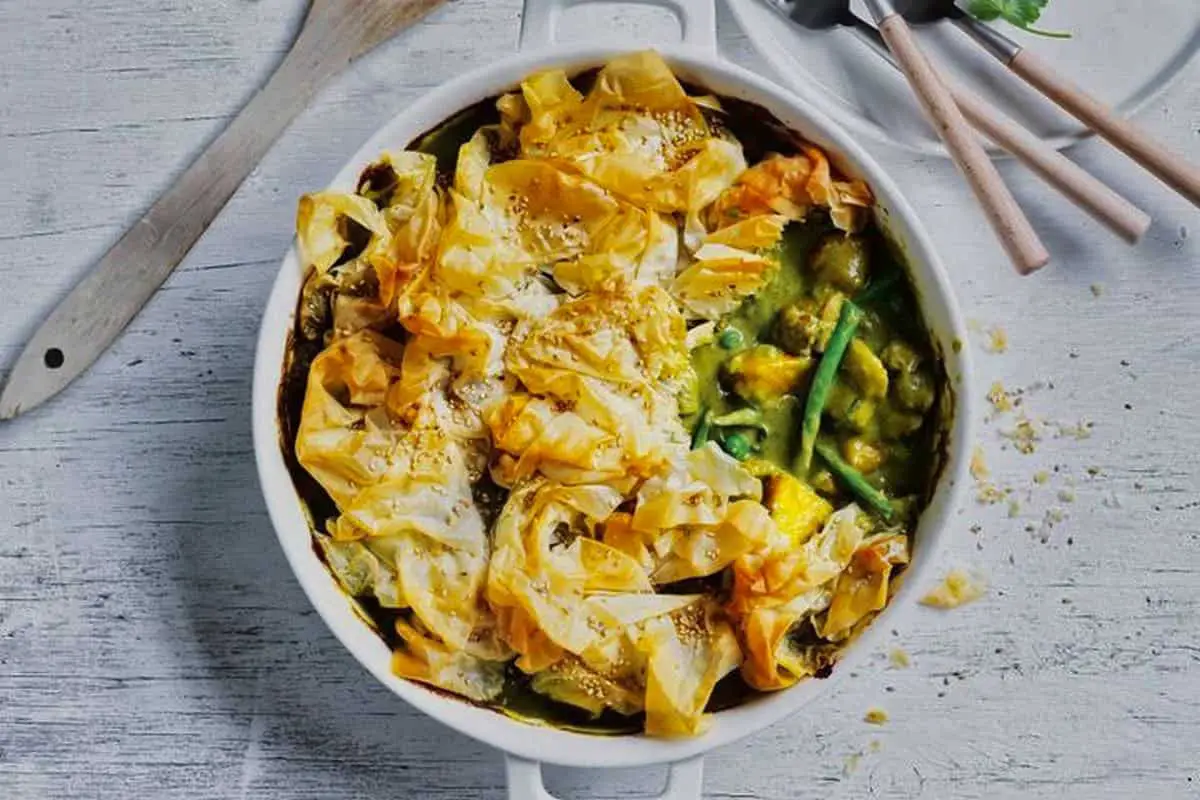 This green chicken curry filo pie is a delicious fusion of Thai and Aussie flavors. You won't be able to resist it!
Australian recipes pull a lot from Thai food. This hearty family pie is full of spicy Asian flavors and healthy vegetables. They also love pies (a lot). Put a Thai chicken green curry inside a pie casing and you get the Australian recipes variant of a green curry.
A species of slipper lobster that lives in the shallow waters around Australia, the flattened small-scale fish has no claws and only its tail contains edible meat. But like a lobster, these Australian food recipes are worth the slippery fingers and dining dedication.
Cooked bugs, lobster, scampi or king prawns can be halved and cooked in the same way. For cooked bugs, barbecue for 1-2 minutes to heat through and color up. Drizzle with any leftover butter mixture.
Not one for the health enthusiasts, but a favorite among those suffering from the effects of the night before. The cheese and bacon roll is, quite simply, a bread rolled topped in bacon chunks and cheese.
I decided to add more flavor into these by stuffing them with cheese and bacon. These are definitely worth it! Plus, it's not like anything you can get at the stores – at least, certainly not here in Australia!
Double hit of bacon and cheese. DO IT! A popular traditional Australian food lunchbox filler and an Australian national food.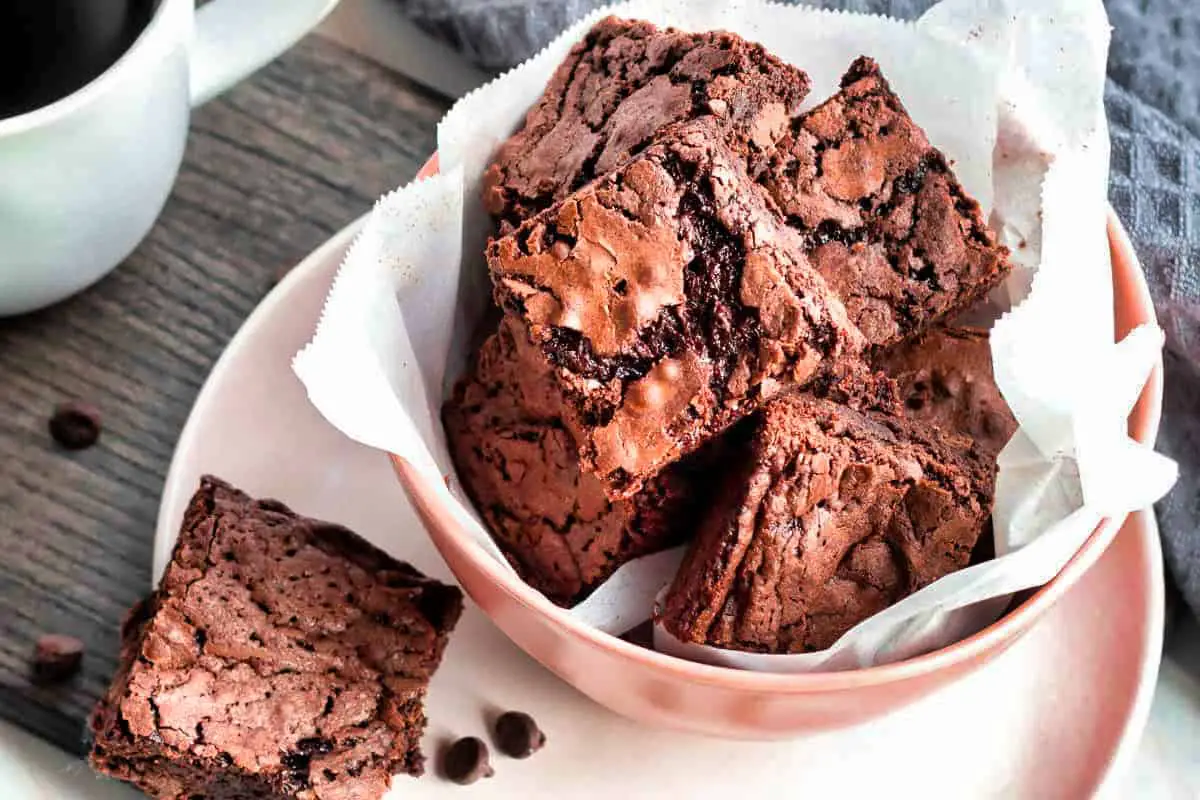 The much-loved chocolate biscuit is made up of two layers of chocolate-malted biscuit, separated by a light chocolate filling and coated in melted chocolate. The perfect Australian dinner food finisher. A chocolate lover's dream.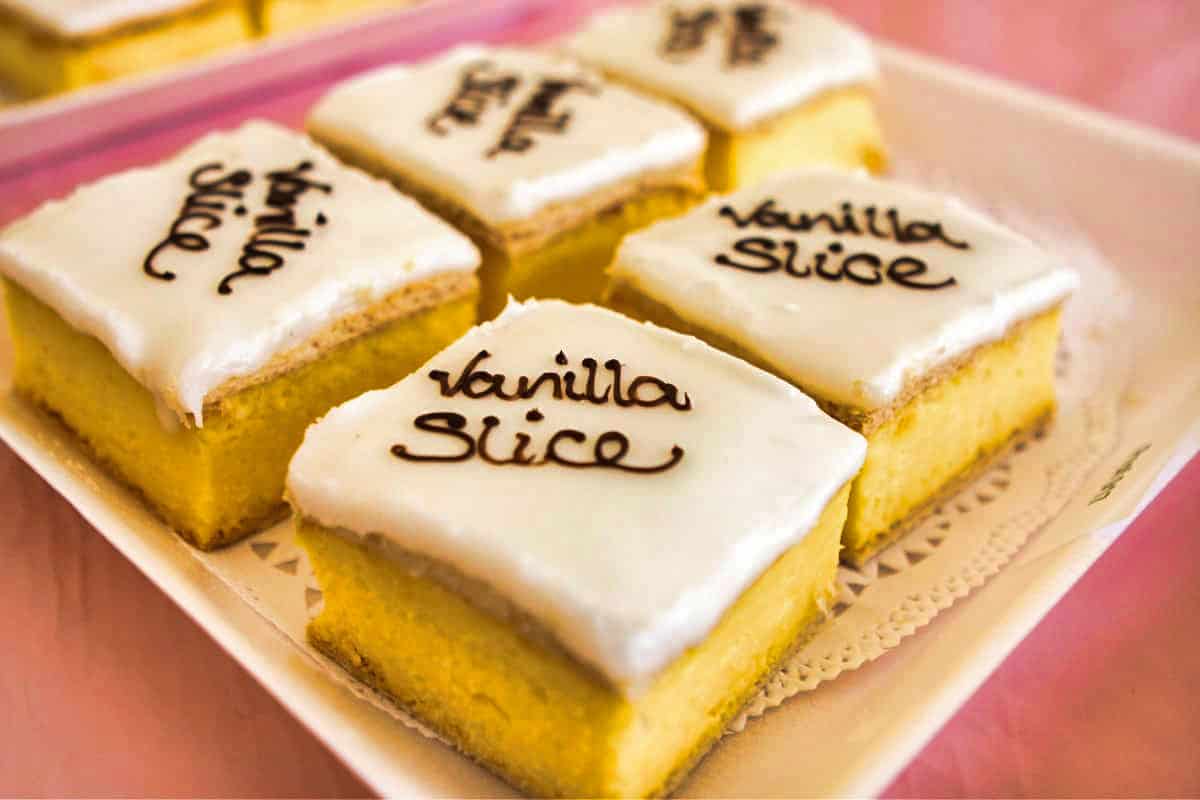 Australians claim ownership of the vanilla-custard-filled, multi-layered pastry that's dusted with icing sugar. The slice can come with many flavoring options. Cream it up. As delicious Australian recipes for desserts are setup, it is best after 12 – 24 hours in the refrigerator, but can be eaten in as little as 3 hours.
---
You Might Also Like To Try 31 Classic Filipino Food Recipes & Filipino Dishes
---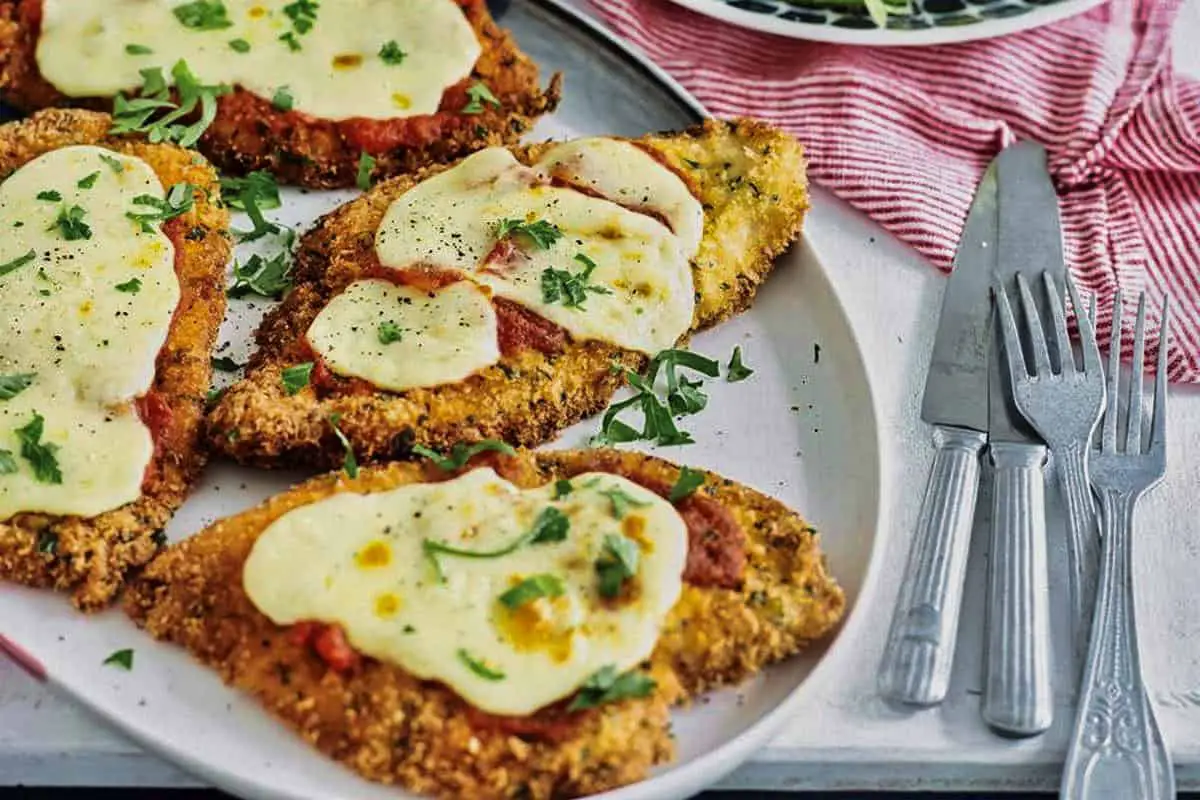 Chicken parmigiana. This classic Aussie chicken dish – with roots in Italian-American cooking – is a staple offering at many pub menus in the country. Popular Australian food recipes.
Fans of the pub classic chicken parmigiana are going to love this recipe! It uses pre-crumbed chicken schnitzels for an easy shortcut, then tops it with bacon, tomato, pasta sauce and cheese for a winning result. To smash the tomatoes, hold the flat side of a large kitchen knife over the tomatoes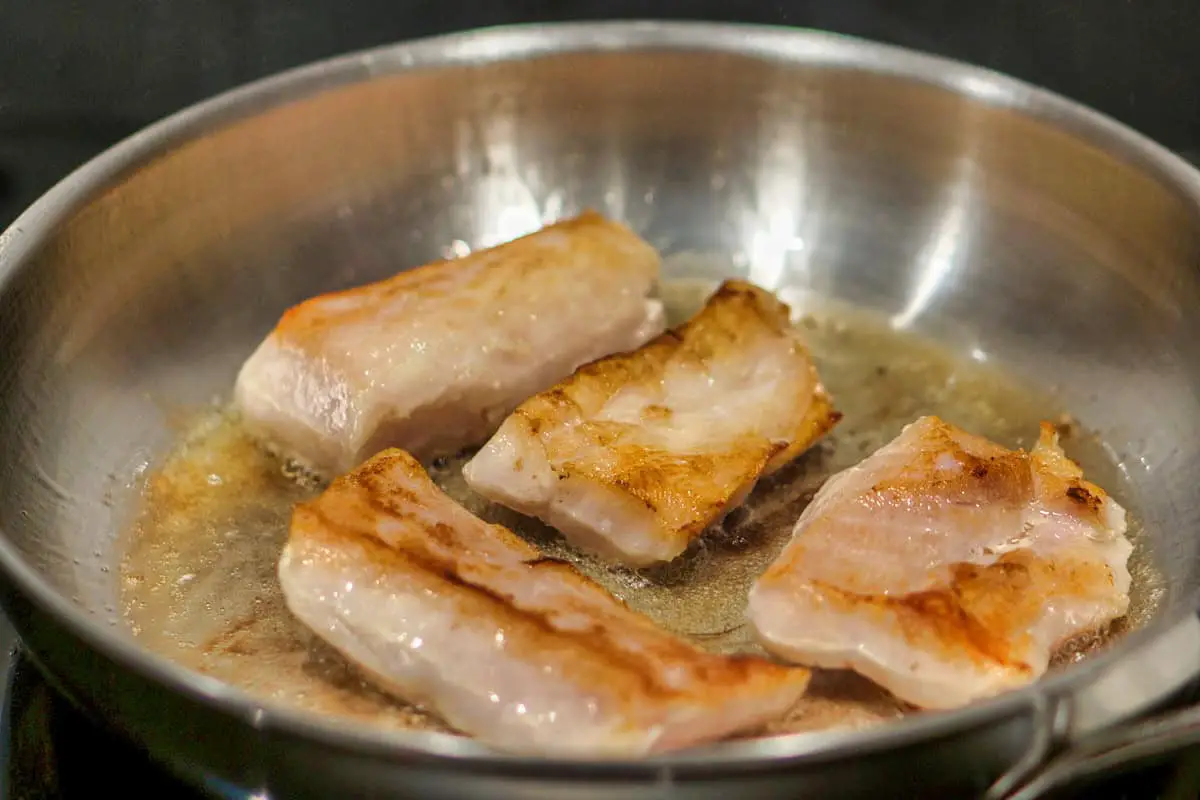 Although crocodile meat is consumed by locals — though it's definitely more of a delicacy and not a widespread traditional Australian food.
DELICIOUS CROCODILE MEAT RECIPE #1: "CROCODILE STEAK"
The simple way to try crocodile meat is definitely steak. We recommend trying crocodile's texture and its flavor first!
DELICIOUS CROCODILE MEAT RECIPE #2: "DEEP FRIED CROCODILE"
Crispy on the outside and juicy on the inside. Deep fried crocodile is one of the popular recipes. It's definitely an addictive meal once you try it!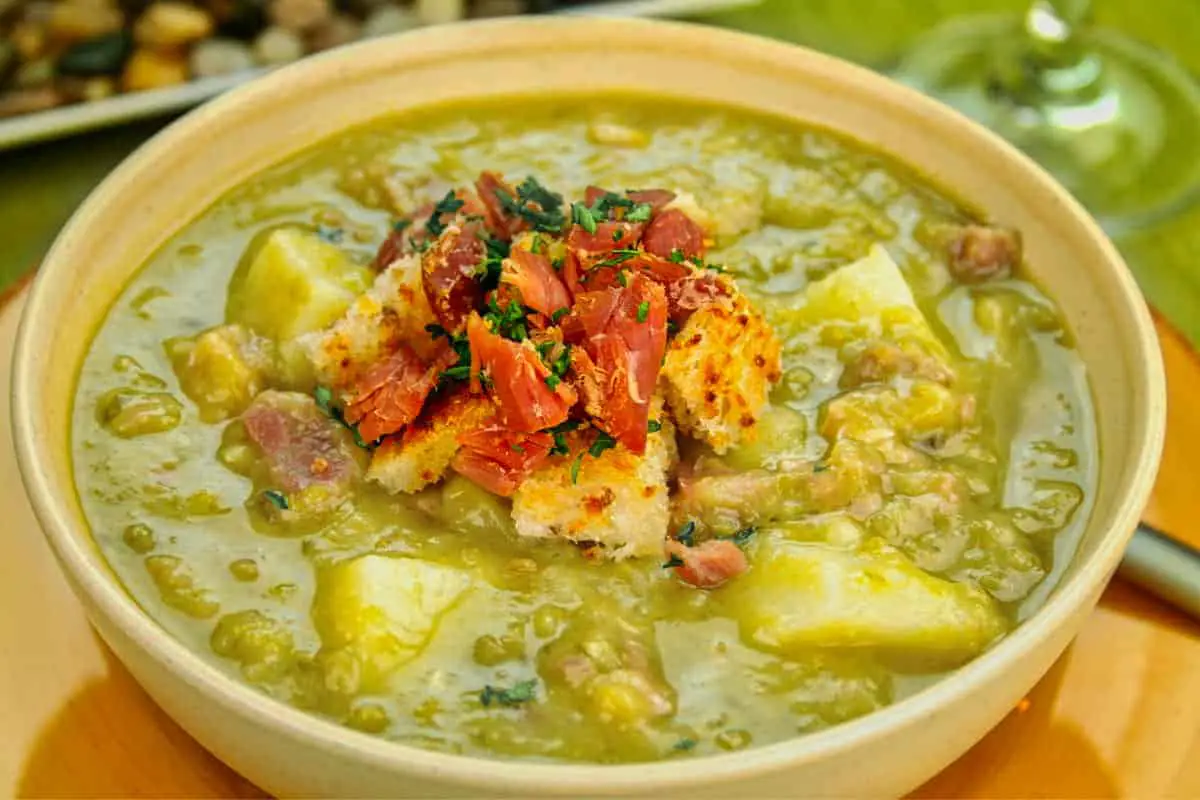 The perfect hearty winter Australian dinner food that arguably has British origins, pea and ham soup is a simple offering that has been served up in farmhouse kitchens for decades. This is traditional pea and ham soup at its best.
Add sliced frankfurters or smoked sausage to make it even more hearty. Ladle soup into bowls and serve immediately with crusty bread .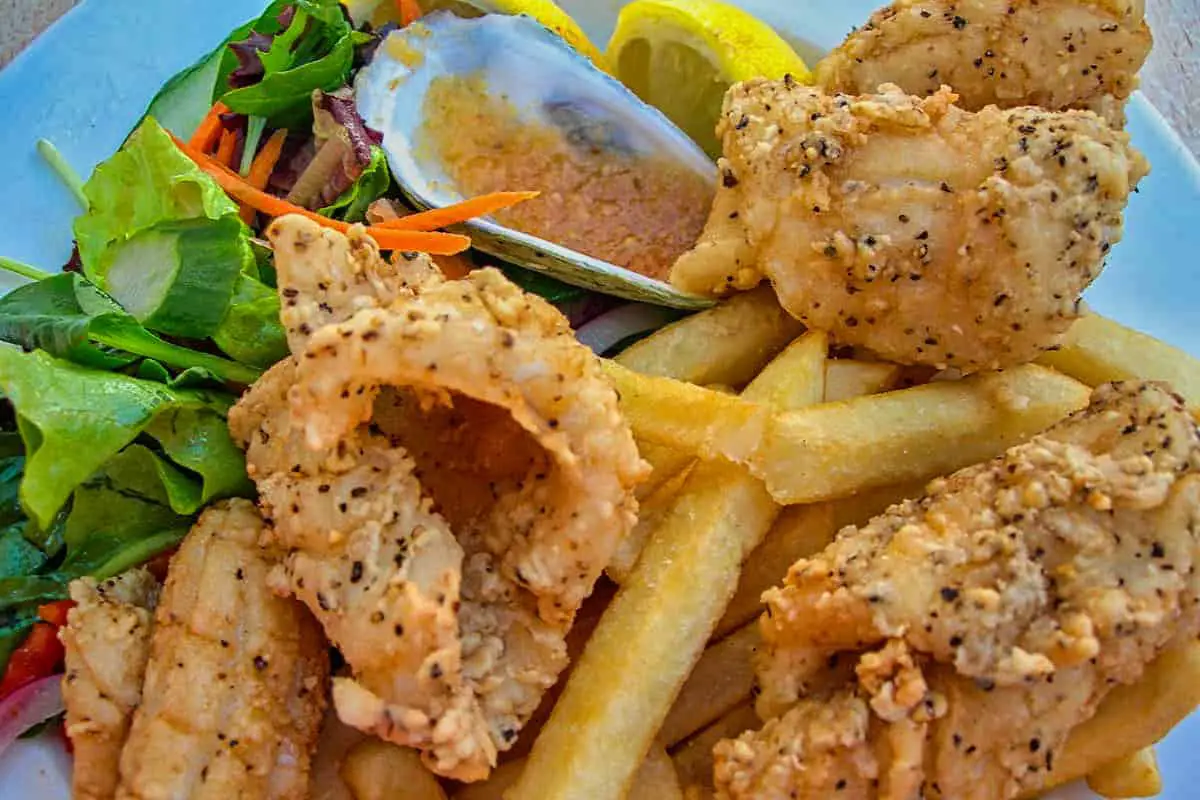 Australian recipes are quick and easy to make: the squid or calamari is covered in salt-and-pepper batter, then deep-fried. This pub staple is often served as a snack with a side salad and dipped in sweet chili sauce.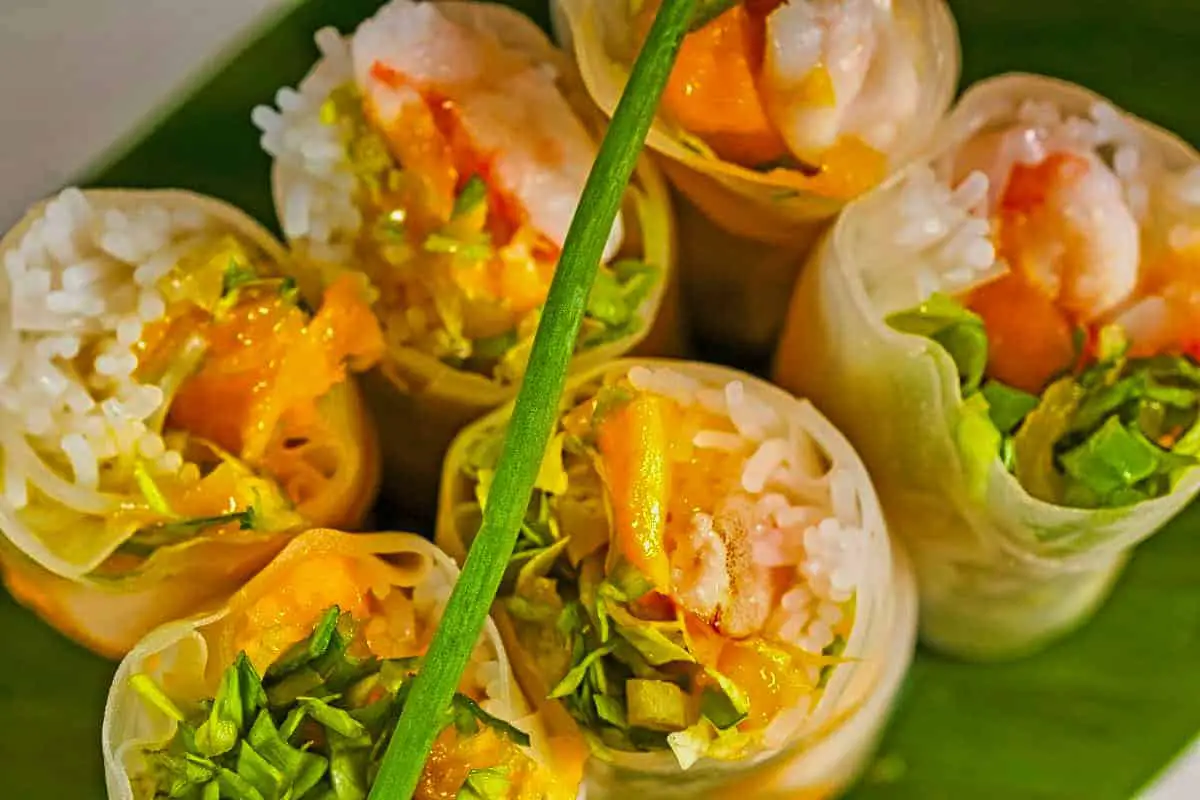 These Australian food recipes were inspired by Chinese spring rolls. The deep-fried snack's filling is primarily cabbage and barley, as well as carrot, green beans, beef, beef tallow, wheat cereal, celery and onion. The filling is partially pulped and enclosed in a thick egg and flour pastry tube, designed to survive handling at football matches.
It's the garlic, rosemary and olive oil that make this piece of meat delicious and tender. It's then served with enough baked potatoes to end any family feud. Though its origins may be beyond Australian borders, Australians will proudly say only they know how to put on a good one of this traditional Australian food.
It has a distinct flavor, different than any other roast and in my opinion, better than rack of lamb. It's rubbed down with garlic, rosemary and olive oil then roasted to a juicy medium rare. Served in thin slices next to hearty roast potatoes and butternut squash and peas with mint. Drizzle with a little lamb gravy.
---
You Might Also Like To Try 10 Favorite Vietnamese Recipes We Found On Our Trip
---
They say the show must go on, but it just can't without a Dagwood Dog. For many, when you say Dagwood Dog you think of the local carnivals, because this frankfurter on a stick that is battered and deep-fried is found at most carnivals. This Australian dinner food is like Pronto Pups and Corn Dogs in the US.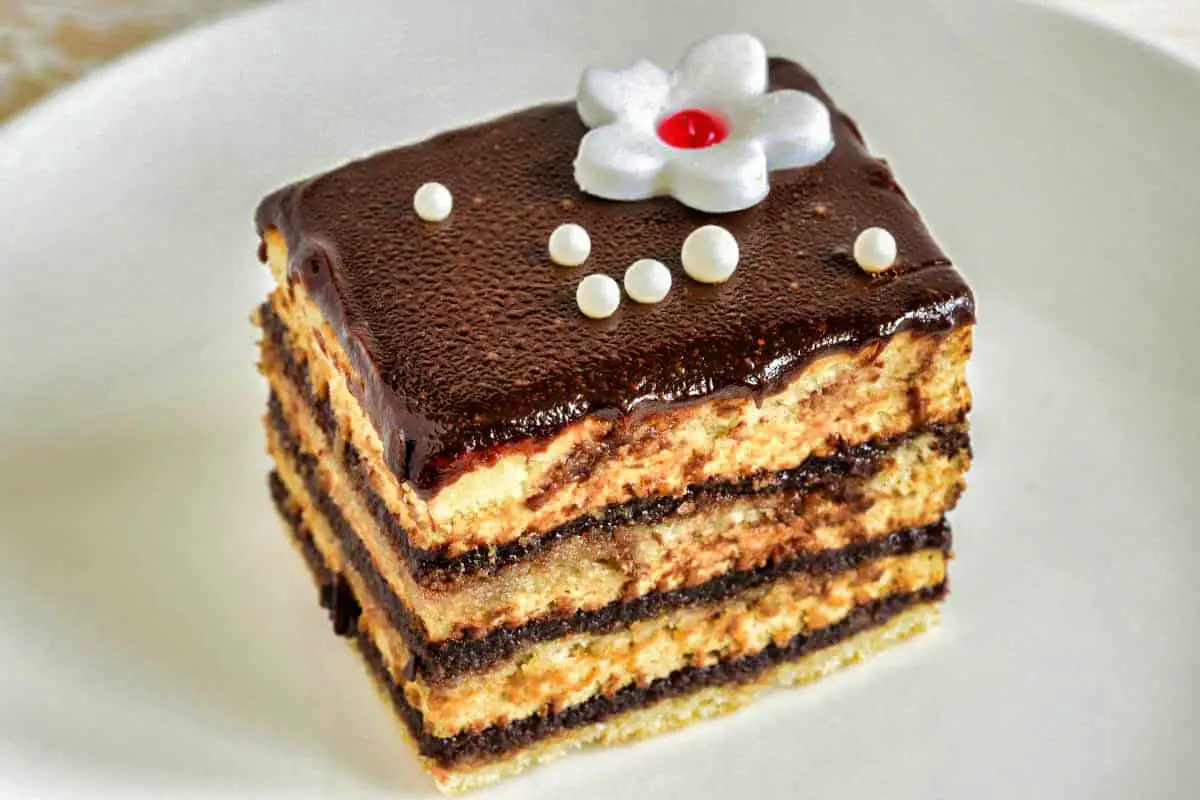 This high-fiber breakfast biscuit made from whole-grain wheat . These Australian recipes have been a favorite since 1930. It's smaller, sweeter and more brick-like than the Weetabix that's found in other countries. Great for lunch boxes or visitors! It's an easy recipe that even the kids can help with.
Make our super easy Chocolate Coconut Weet-bix Squares. No stovetop required, just mix and bake! This traditional Australian recipe is the perfect sweet treat – batch-able, freezable and giftable. It's perfect freshly made with a hot cup of coffee or tea, or packed up in a lunchbox for school or work, and you can also freeze it for later.
We use less sugar in this recipe compared to traditional Weetabix Slices, and brown sugar instead of white for a more caramelized taste. Paired with the chocolate icing, it's still plenty sweet enough!
---
---
For complete photos and videos of our trip, visit us on our Instagram Page
You May Want to Join Our Boondocking Group on Facebook For More Information
You Can Check Out Our International Recipes On Our World Recipes OBE Instagram Page