Try these hand-picked Filipino food recipes. All of these were part of our day to day diet while living in the Philippines. The tradition in all of SE Asia is not to have a center item with side dishes as in the west but more like a Tapas Bar in Spain. 10 or more Filipino dishes to pick and taste from during every meal.
History of Filipino Recipes
Filipino cuisine is composed of the cuisines of more than a hundred distinct groups found throughout the Philippine group of islands. However, a majority of mainstream Filipino dishes that compose Filipino food are from the cuisines of the various groups and tribes of their chain of islands.
The style of food making and the food associated with it have evolved over many centuries from their shared Malaysian and Indonesian cuisines to a mixed cuisine of Indian, Chinese, Spanish and American influences.
Popular Filipino Food Recipes
Popular Filipino dishes include whole roasted pig (lechón ), Philippine sausage (longganisa), cured beef (tapa), omelet (torta), and pork blood stew (dinuguan).
Others include meat stewed in tomato sauce and liver paste (kaldereta), larded beef in soy and tomato sauce (mechado), beef and bananas in tomato sauce (pochero),  and oxtail and vegetables cooked in peanut sauce (kare-kare).
Then again, others include eggplant, beans, okra, and tomato stew flavored with shrimp paste, deep-fried pig's leg (crispy pata), pork sweetened in pineapple sauce (hamonado), meat or seafood in sour broth (sinigang), noodles (pancit), and fresh or fried spring rolls (lumpia).
Many Filipino Chicken Recipes
Chicken cannot be absent from the dinner table and Filipino chicken recipes are in-demand and are handed down from generation to generation because of its authenticity and uniqueness.
Why you should try out Filipino Chicken Recipes. Besides the flavorful aroma, it brings out the best flavor in your chicken. Filipino herbs and spices such as paminta, bay leaf, siling labuyo and anise are allowed to soak deep down in your chicken so that its flavor supersedes that of any chicken recipe.
For instance chicken braised in garlic, vinegar, oil and soy sauce, or cooked until dry (adobo), and simmered chicken and vegetables in tomato sauce (afritada).
Filipino Snacks
Traditional Filipino snacks range from the very simple, like ice cream or pork rinds to empanadas and arroz caldo.
No-Churn Buko Pandan Ice Cream: Rich and creamy, it's a frozen treat you'd want year-round!
Arroz Caldo: A rice porridge filled with chicken, scallions, toasted garlic, and a hard-boiled egg.
Pork Chicharon: A classic Filipino snack made by deep-frying pork rinds.
Maruya – Filipino Banana Fritters: Sweet and crunchy, it's the perfect afternoon treat!
Cheese Puto – Steamed Cake With Cheese: It can be enjoyed as-is for merienda (afternoon snack).
Filipino Empanadas: Full of flavor with flaky light pastry using a secret ingredient.
Filipino Breads
Breads and pastries from the Philippines are well-liked by the Filipinos. In fact, any one of them can recall a morning of eating hot pandesal with their family, or passing an afternoon of eating siopao with friends. The children get the thrill of opening their lunch box at school and seeing a large, puffy, creamy ensaymada.
The breads and pastries in the Philippines, are not just for eating. They are a treasured tradition. The Filipinos share these breads and pastries with their families. They bring them home as gifts, and consume them together with loved ones during holidays and special occasions.
Selected Filipino Food Recipes & Filipino Dishes
---
---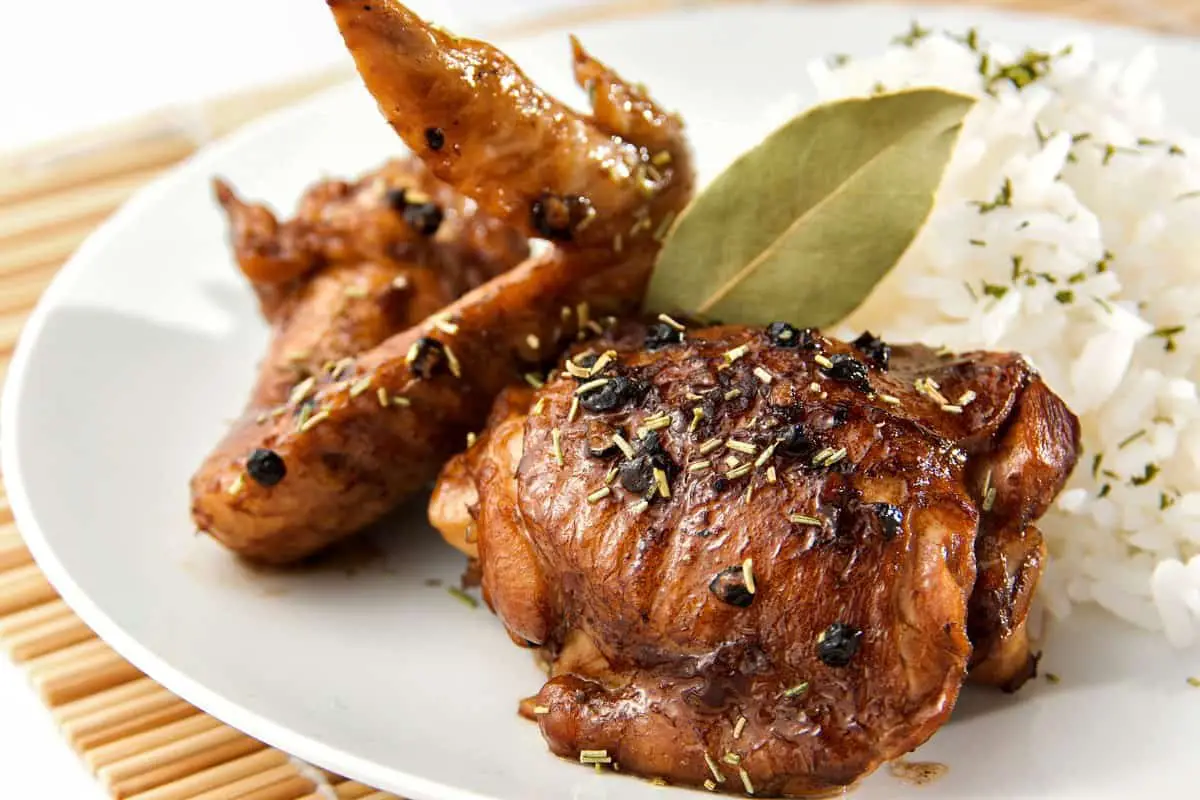 Chicken adobo is a classic Filipino dish that's as savory as it is bright with acid, and it goes perfectly with a large platter of garlic fried rice.
Browning the chicken and deglazing the pot with water add an extra layer of savory flavor to both the meat and the sauce. Blooming the garlic, peppercorns, and bay leaves in the rendered chicken fat releases their aromatic oils into the sauce.
Kare-Kare is an umami-rich stew made of oxtail, tripe, and vegetables swimming in a thick peanut sauce. Paired with a sweet shrimp paste, kare-kare gives your taste buds an explosion of flavors.
There are three things that make kare-kare extra special: the tender, melt-in-your-mouth meat, the vegetables, and the ultra-rich sauce.
Oxtail is very tender and fatty, which makes the dish even more flavorful. String beans, eggplant, bok choy, and banana blossoms add texture and color to the dish.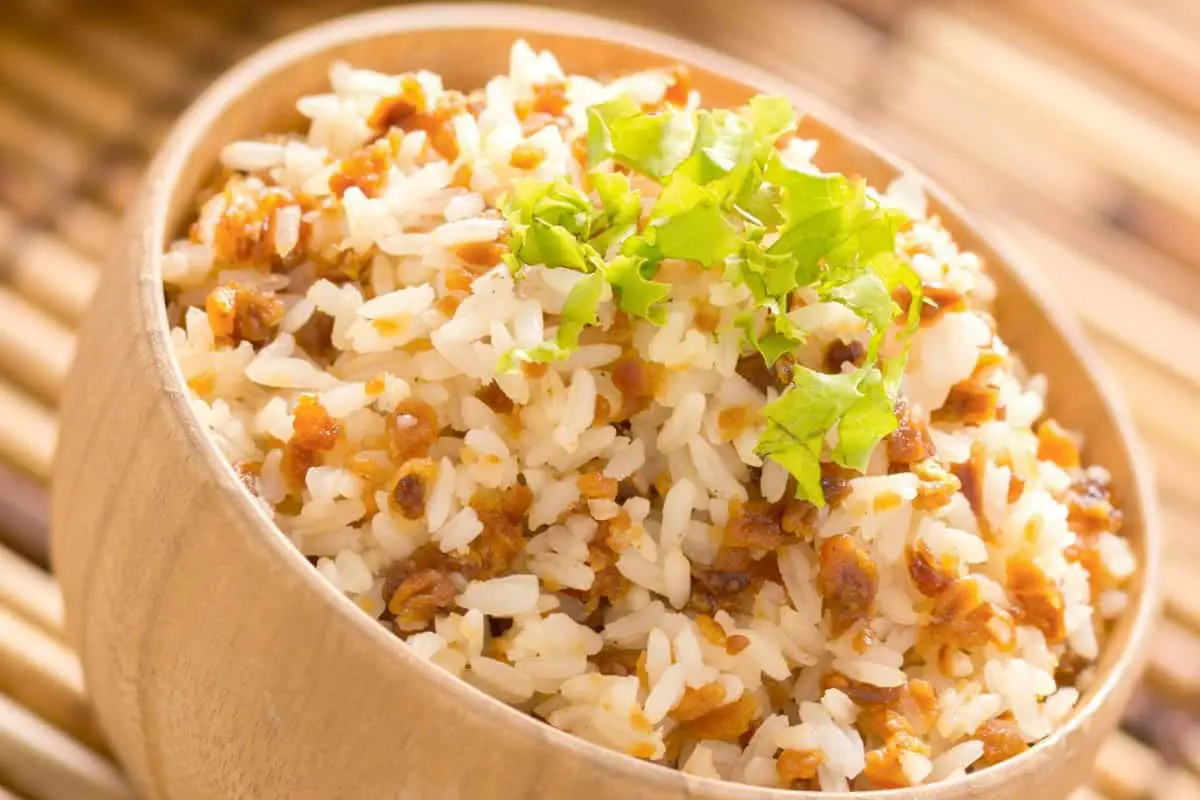 If you've never had Filipino Garlic Fried Rice, then you are missing out. Garlic elevates this simple fried rice recipe, giving it a robust flavor that makes it a great side dish, no matter what meal you eat it for!
It's simple to make and the garlic elevates the flavor of the rice making this easy dish so much more than a plain rice side dish.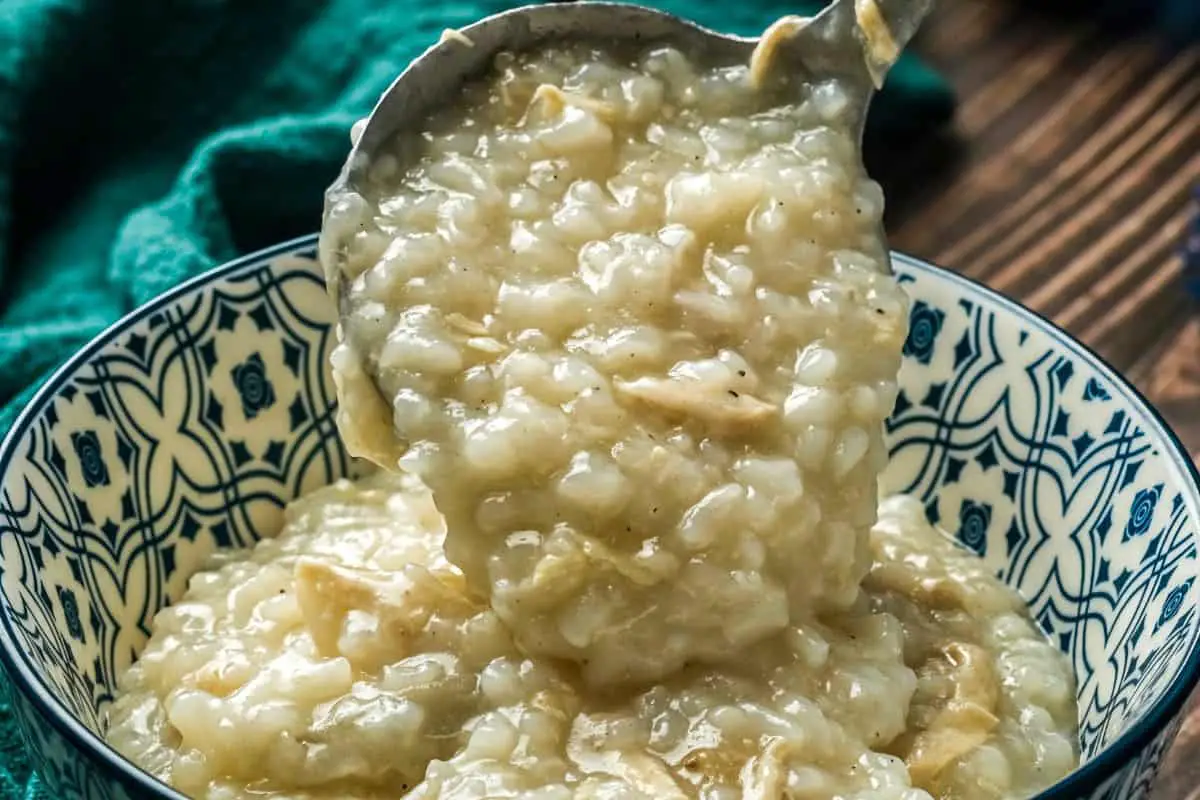 A rice porridge filled with chicken, scallions, toasted garlic, and a hard-boiled egg. Think of it is as the Filipino congee.
Known as the ultimate comfort food, it's the Filipinos' go-to dish on a cold, rainy day. The broth is flavored with ginger, among other spices and seasonings, making it so cozy and comforting.
Perfect for a midday snack or light meal.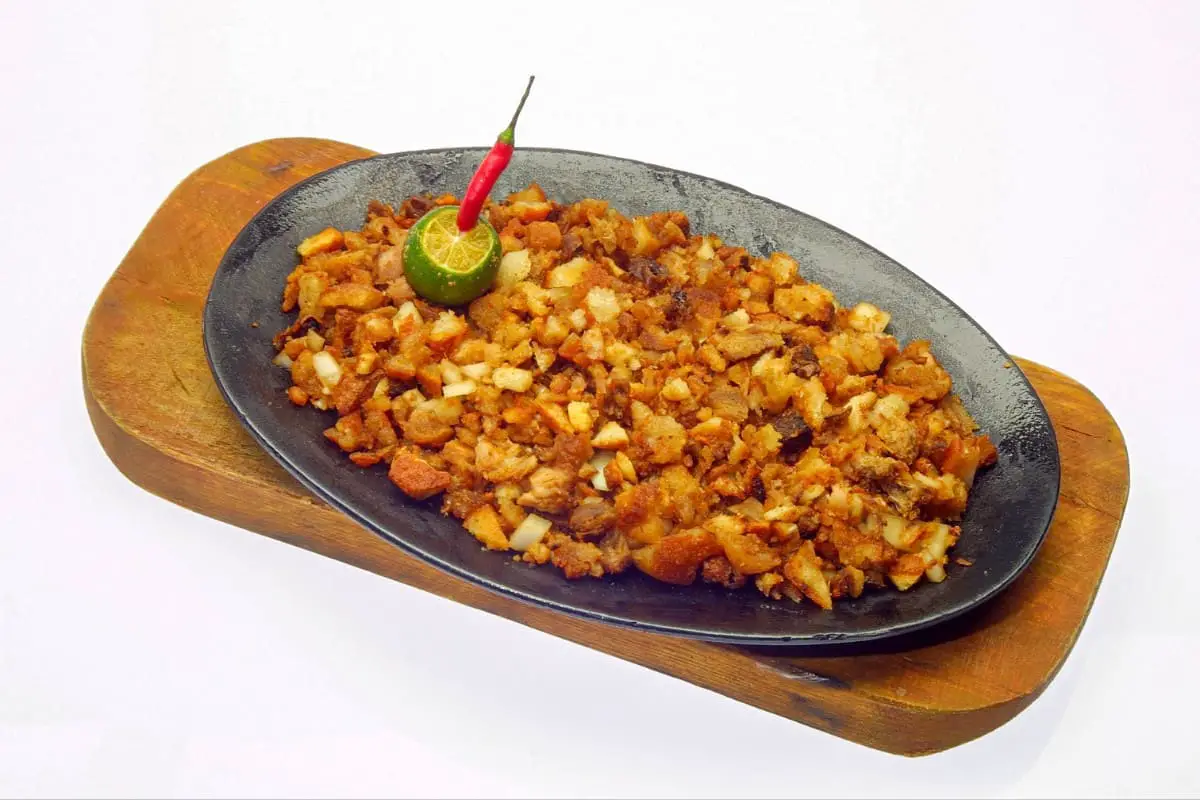 Pork sisig is a popular Filipino dish. It can be considered as a main dish or an appetizer. The composition of this dish is mainly of pig's parts such as minced pork meat, ears, and face. Chicken liver, onions, and chili peppers are also added.
As mentioned, Sisig can also be enjoyed as a main dish and is best eaten a cup of warm white rice on the side. Sisig is synonymous to "pulutan". It is a term used to describe food pairings with beer or any alcohlic beverage. I like to pair it with either beer or wine.
Leche Flan is a dessert made-up of eggs and milk with a soft caramel on top. It resembles crème caramel and caramel custard. This delicious dessert is known throughout the world.
It has been a regular item in the menu of most restaurants because of its taste, ease in preparation and long shelf life. It can also be added as a component to build other great tasting dessert creations.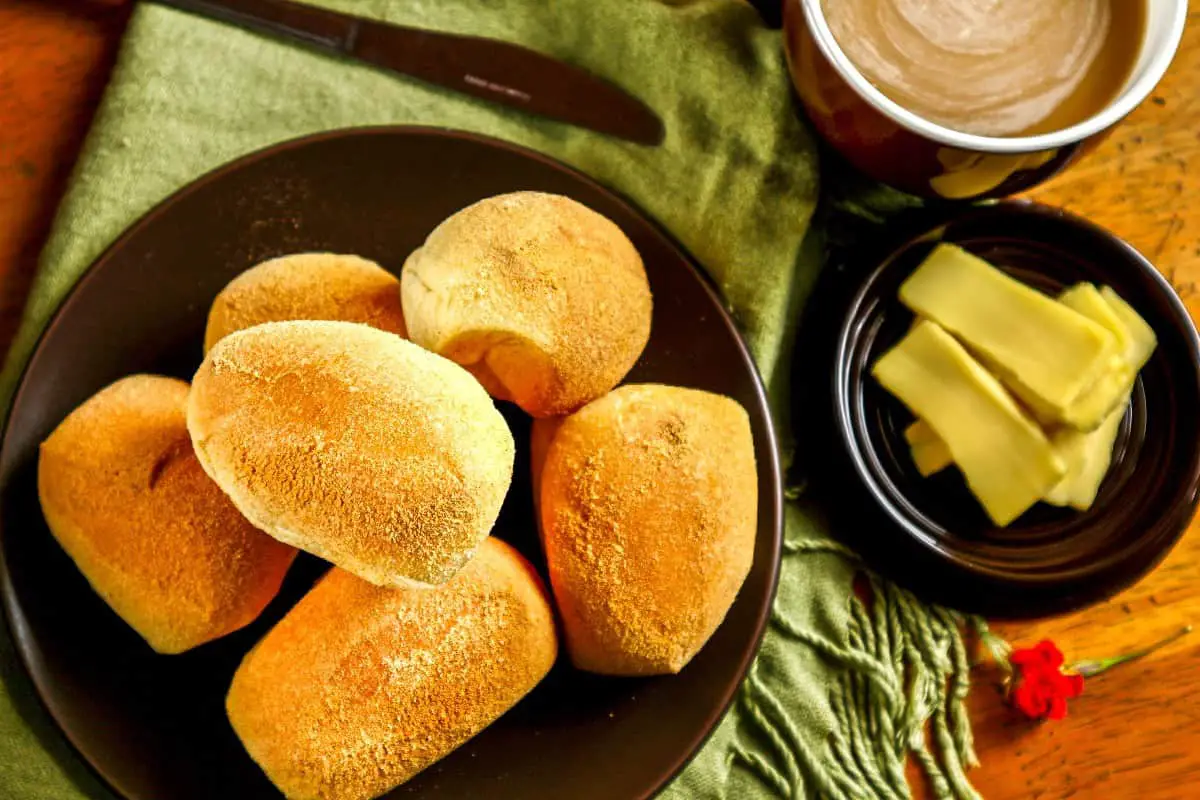 Filipinos LOVE bread. Pan de sal, or the Philippine bread roll, is one of the most popular ones in the country. Pan de sal is a Spanish term that means "salt bread." It's strange how it's named such, though, because pan de sal is actually sweet.
Filled with jam, butter, or meat, it's the ultimate hearty and satisfying breakfast meal. Next to fried rice, it's the Filipino's favorite breakfast side dish.
A sweet and savory dish made with chicken marinated in pineapple juice. It's sweet, savory, and downright delicious. Once it marinates, the chicken is cooked in milk and loaded with pineapples, carrots and bell peppers to make the ultimate comfort food.
Pininyahang manok is best served with rice. The rice soaks up that rich milk-based broth oh so beautifully, you'll surely ask for seconds.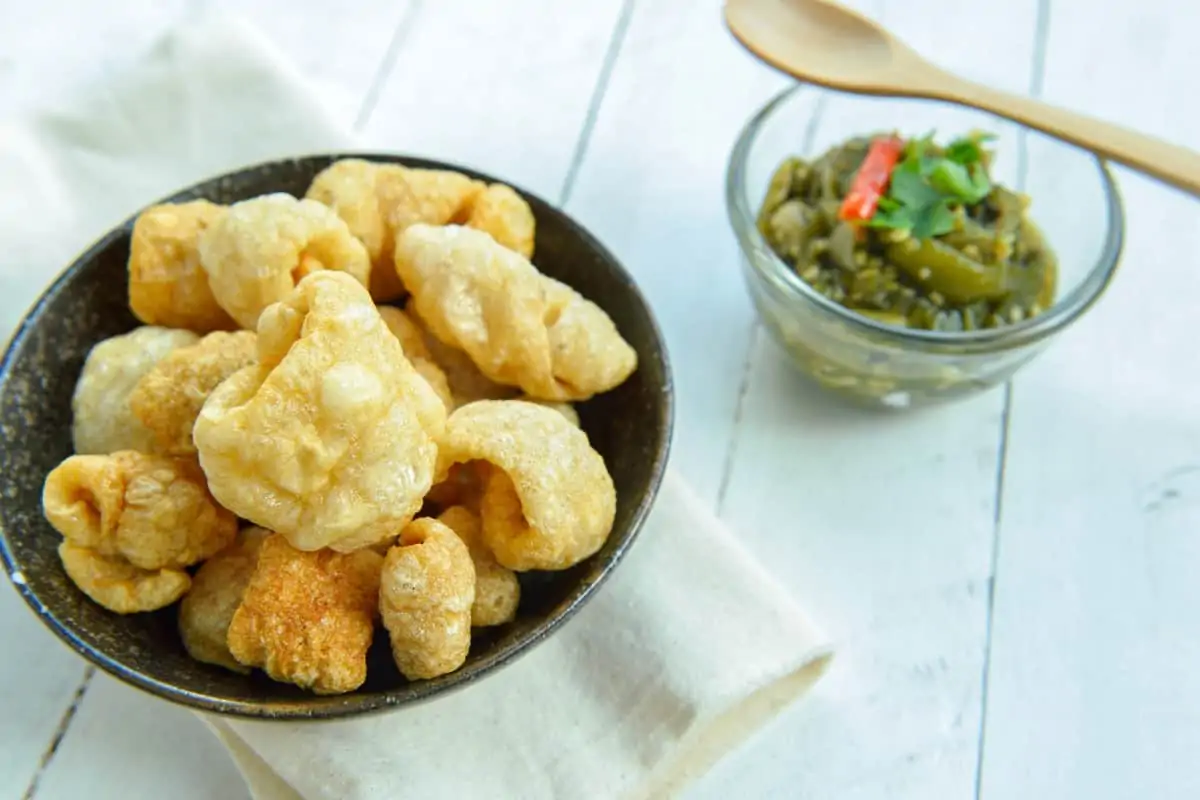 Pork chicharon is a classic Filipino snack made by deep-frying pork rinds. It's crunchy, fatty, and seriously addictive. There's no way you can stop at one.
These cracklings are already irresistible on their own, but they taste even better when dipped in vinegar. It's one of the tastiest snacks in the world, and that's no exaggeration.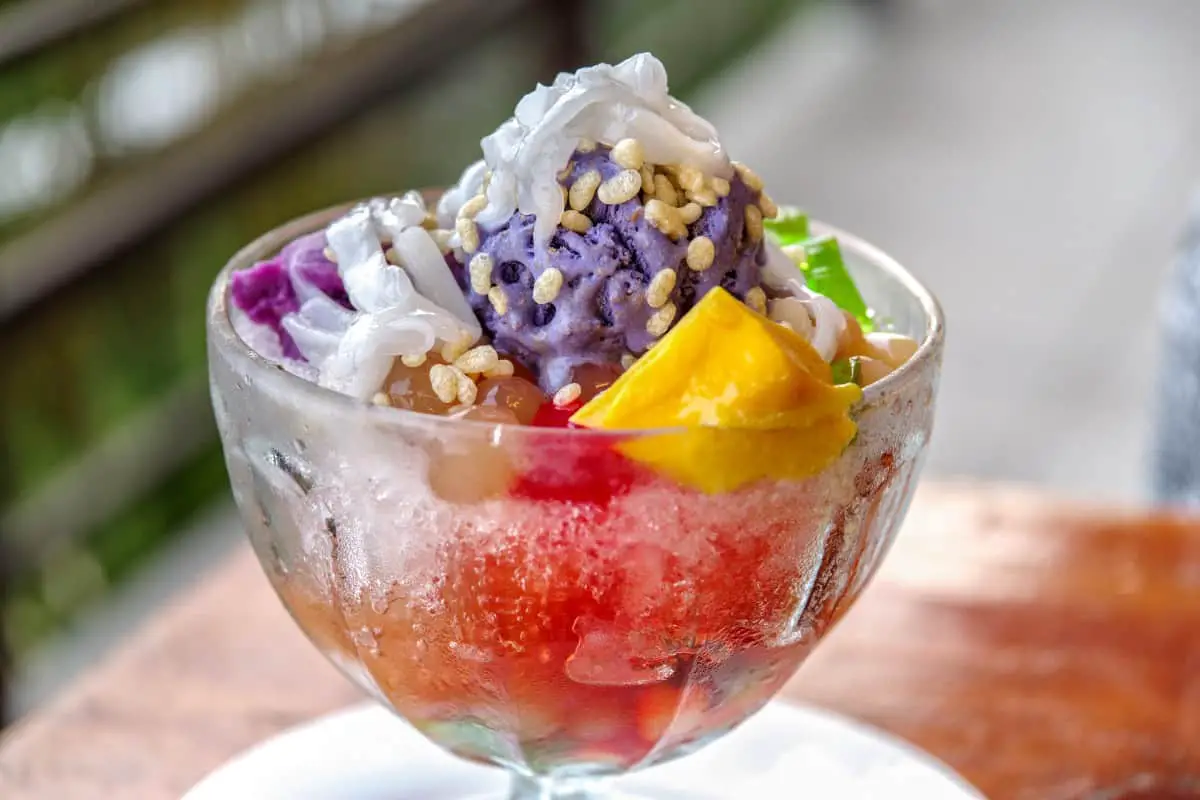 Halo-halo which translates to "mix-mix" is the quintessential Philippine dessert and most popular merienda for Filipinos, particularly during the summer.
The preparation of Halo-halo varies depending on personal preference, but the key ingredients are shaved ice, milk, and an assortment of toppings from sweetened beans to seasoned fruits.
This one pan skillet meal is great for a quick weeknight meal – and any leftovers reheat perfectly for a second meal the next day!
You can eat this picadillo with a little hot sauce on top, but it's equally delicious served on its own.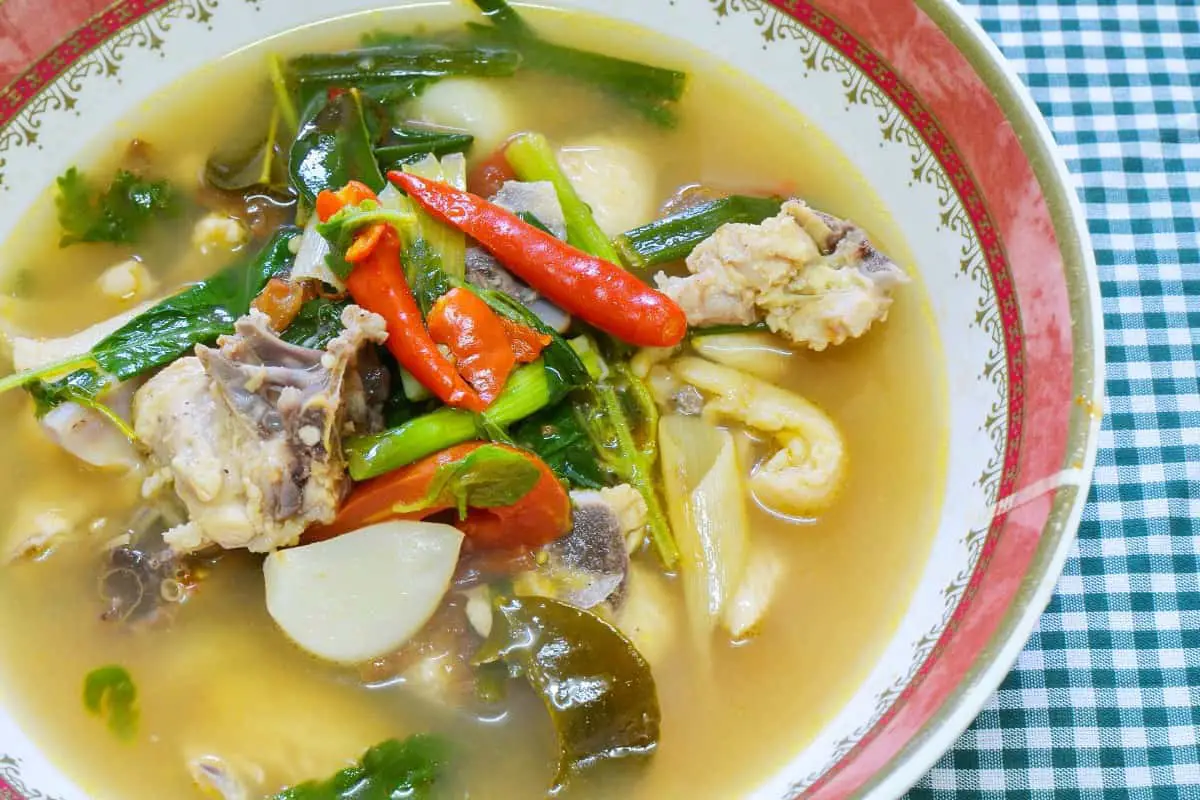 Halang Halang is Visayan dish, which literally means "spicy, spicy". Our version needs only a few ingredients – half a chicken, ginger, lemongrass, and chili peppers.
Like most dishes, there are different ways to make halang halang. Some use coconut milk, but we stick with the basic version. Filipino "Spicy Spicy" Chicken Soup similar to Tinola but with a kick.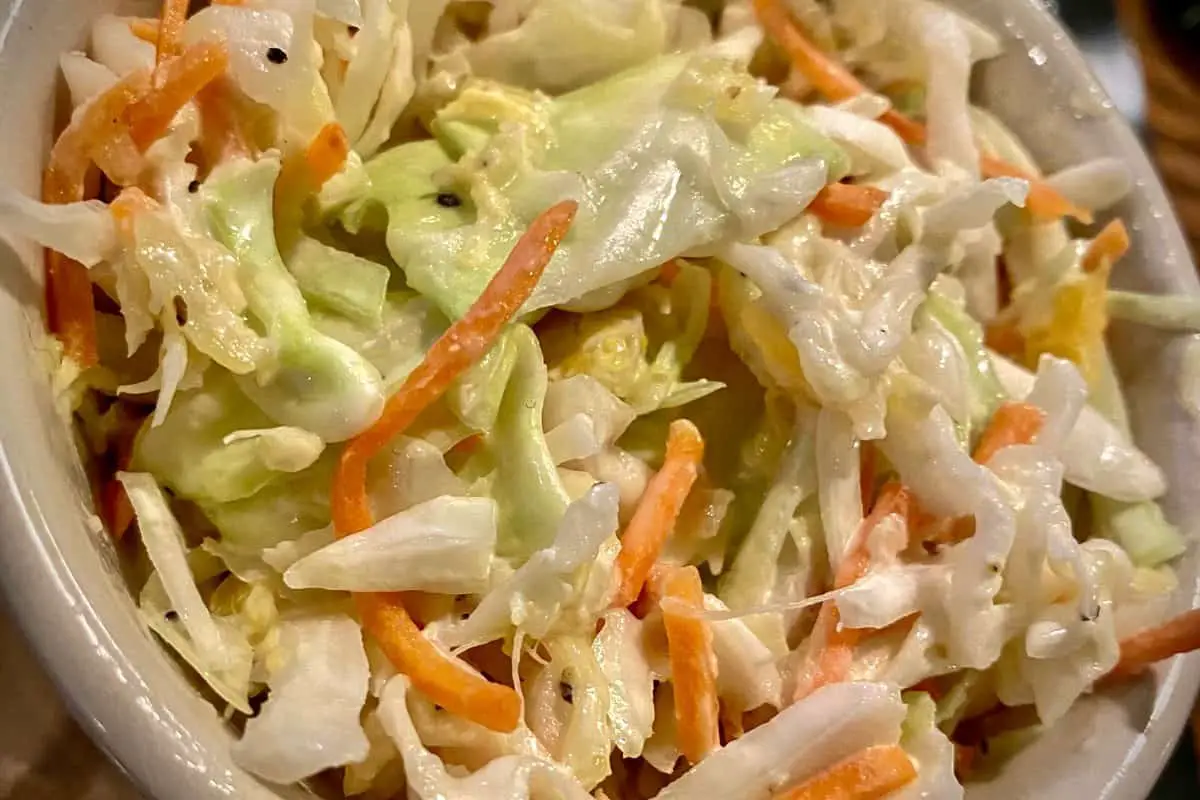 If you haven't noticed yet, Filipinos like some sweetness in their savory dishes, and this next one is no exception. Mixed with pineapple tidbits and raisins and coated in mayonnaise, Filipino coleslaw is much sweeter than what we're used to.
The dressing has some vinegar in it, though, so don't worry – the flavors in this coleslaw are perfectly balanced. Pineapple Coleslaw is a delicious medley of sweet, creamy and tangy. Juicy pineapples dish bring a tropical twist on a classic side dish!
Give it a try, and you might just switch to Filipino coleslaw for good!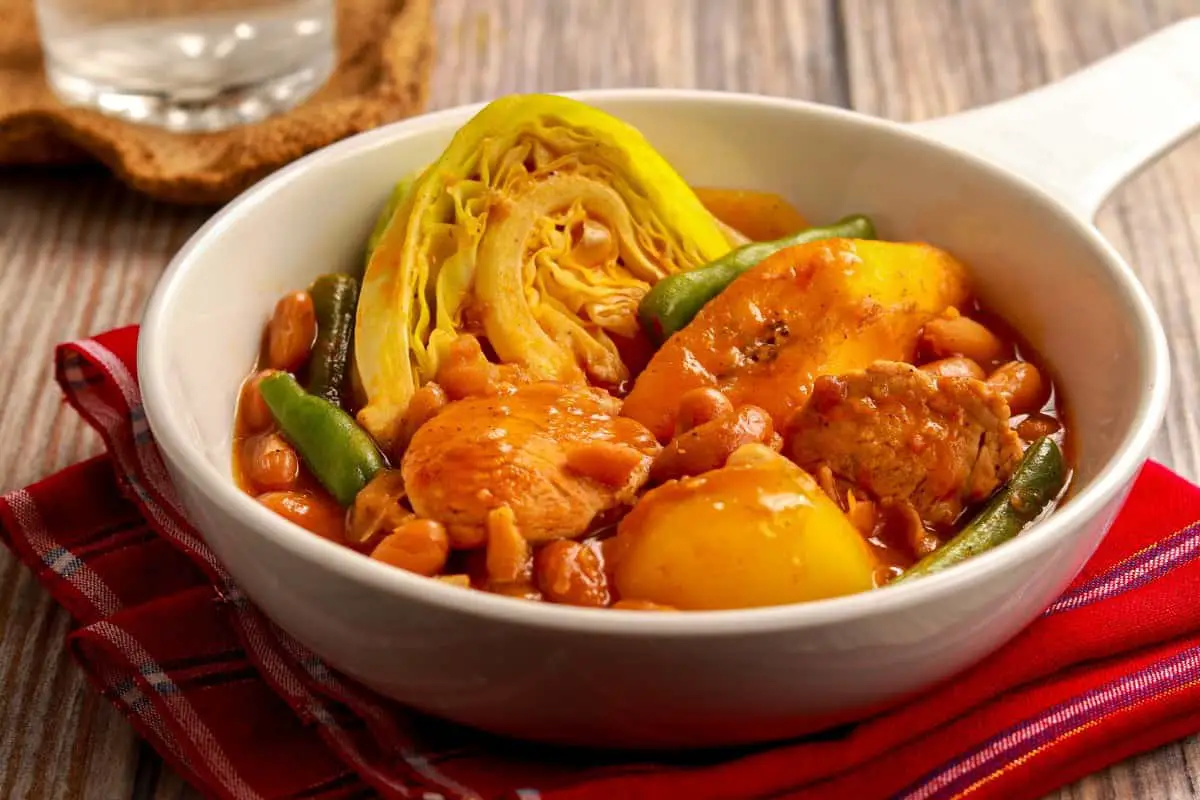 Sometimes it simply doesn't do a dish justice to try drawing parallels for it. Sure, pochero is kind of sort of "like Spanish cocido," except that it's simply not.
While conceptually the same thing, the Filipino version of pochero has evolved into something far more exquisite than that.
Lumpiang Shanghai is a Filipino favorite inspired by the Chinese. Ground meat mixed with carrots and onions stuffed in egg roll wrappers and deep-fried until golden: that's what Lumpiang Shanghai is all about.
A word of caution: these rolls are insanely addictive! Limiting yourself to three pieces is a real challenge. Dipped in either ketchup or a sweet and sour sauce, Lumpiang Shanghai is the ultimate party finger food.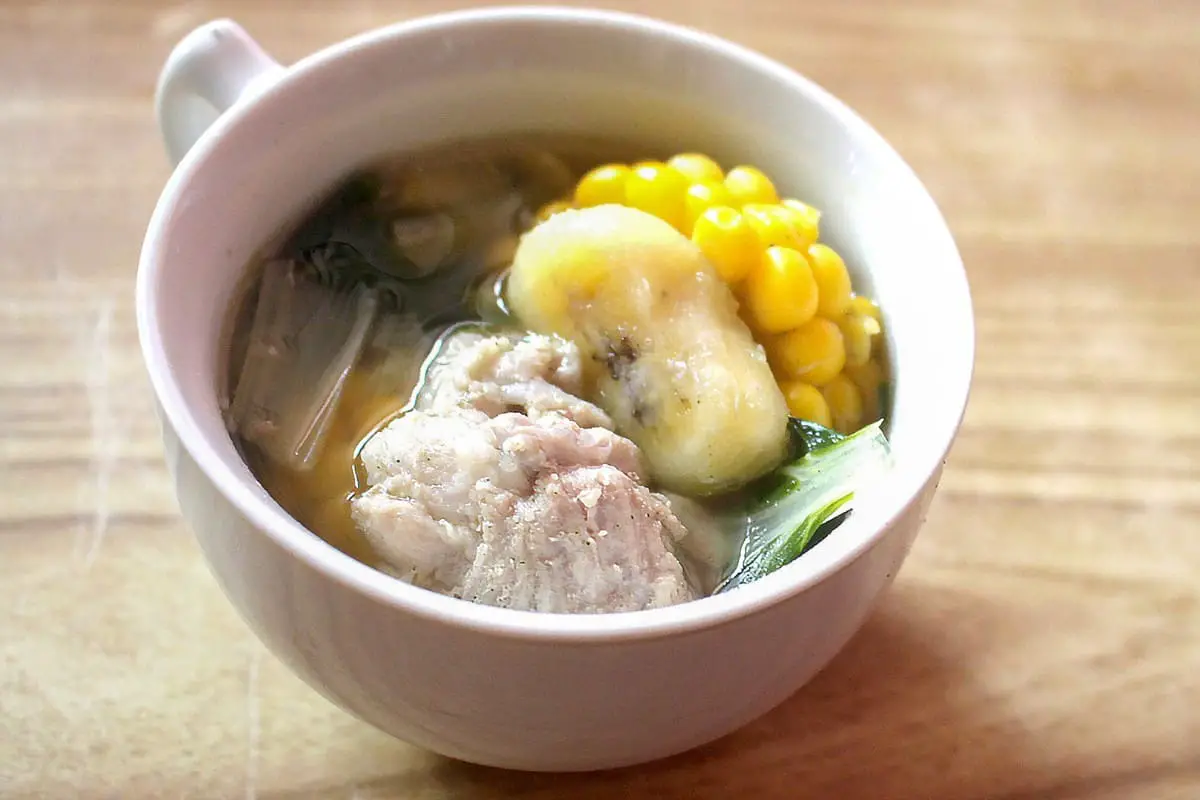 Filipino Pork Nilaga Soup is a Boiled Pork Soup with Potato and Bok Choy. It is a simple way to prepare soup the Pinoy style. It goes with rice and is best with some spicy fish sauce on the side.
Typically, the spicy fish sauce dip is simply fish sauce with chopped spicy chili. Siling labuyo is the hottest chili that originated from the Philippines. This is around 50,000 to 100,000 Scoville units.
Banana fritters, or maruya, is another classic Filipino snack. Mashed saba bananas are mixed with flour batter, deep-fried, and coated in sugar. Sweet and crunchy, it's the perfect breakfast or afternoon treat!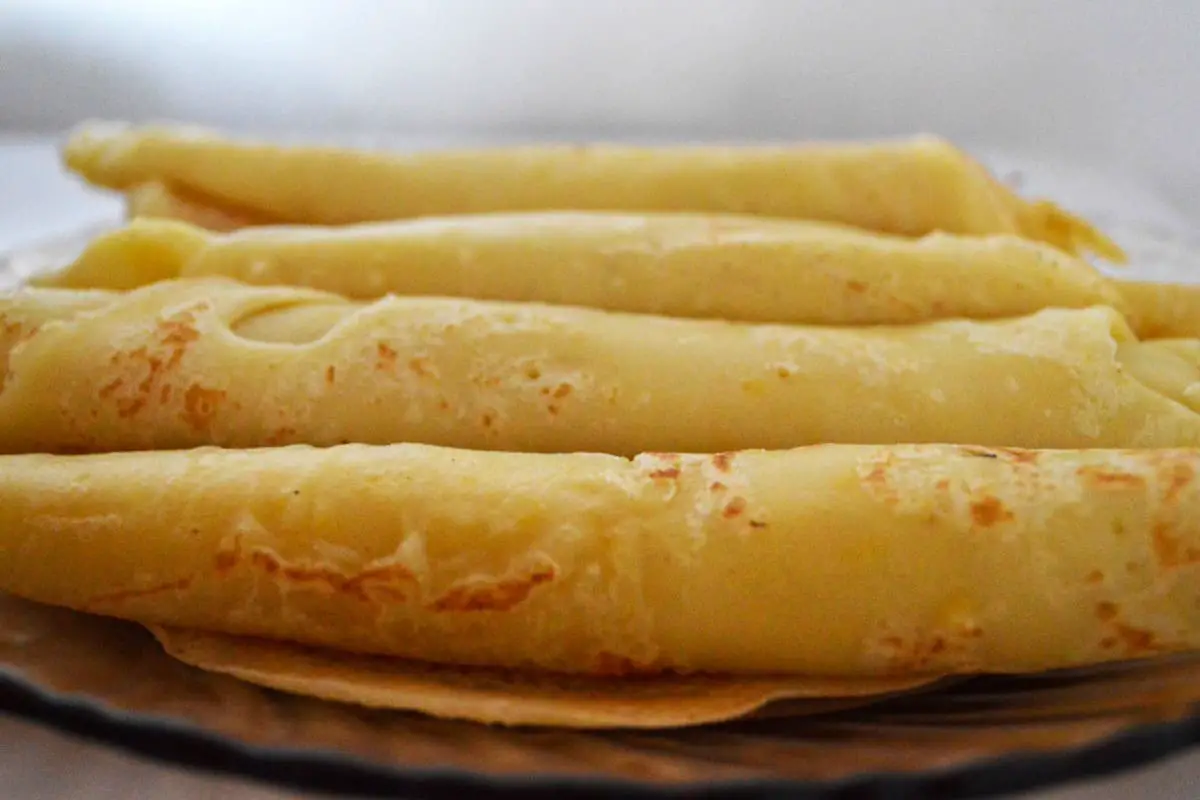 These light crêpes from chef Paul Qui—whose new spot, Otoko, will open in South Congress Hotel in Austin this fall—are filled with a crisp and refreshing julienned salad of cucumber, carrot, daikon and green mango, and they're superfun to eat.
Using a mandoline to slice the vegetables and mango makes this very simple to assemble.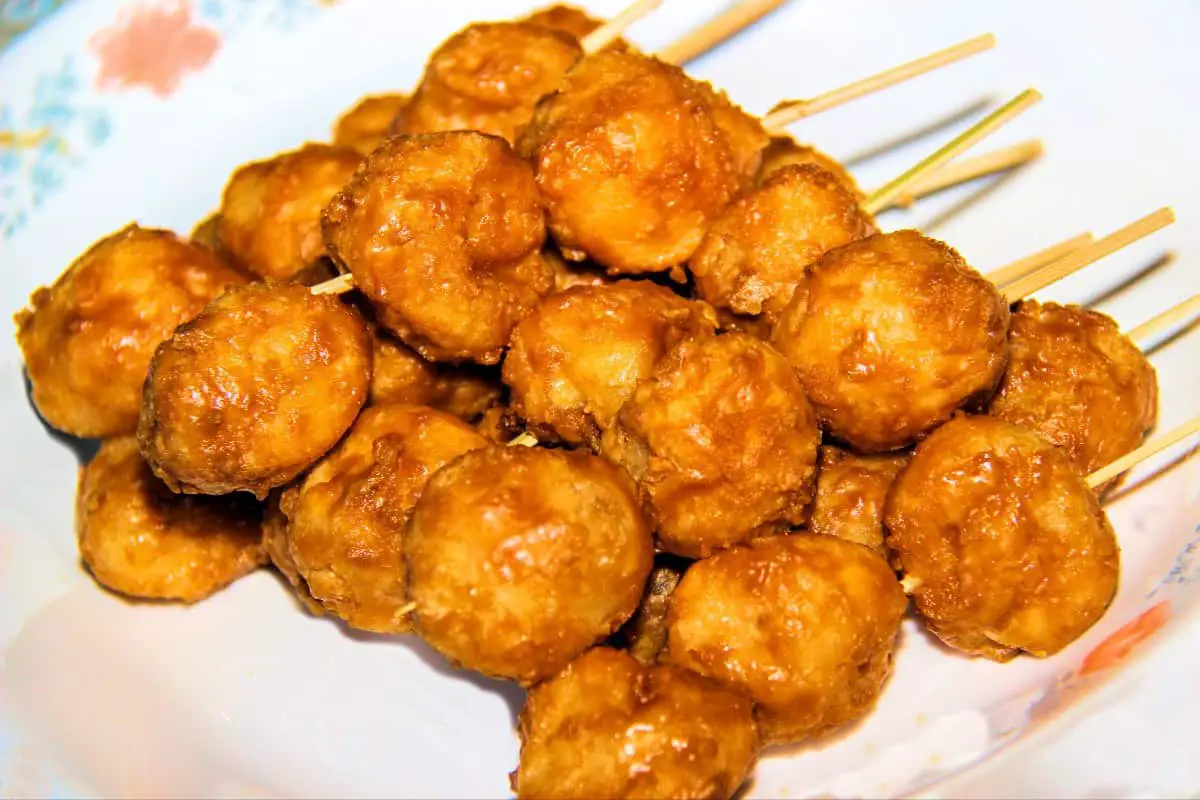 A delicious dessert recipe from the Philippines! Fried sticky rice balls with a coconut caramel sauce that are addicting!
It was a treat I had never had before but it sounded right up my alley with loads of coconut and caramel sauce. The recipe called for just seven simple ingredients that I was able to find right at my local grocery store.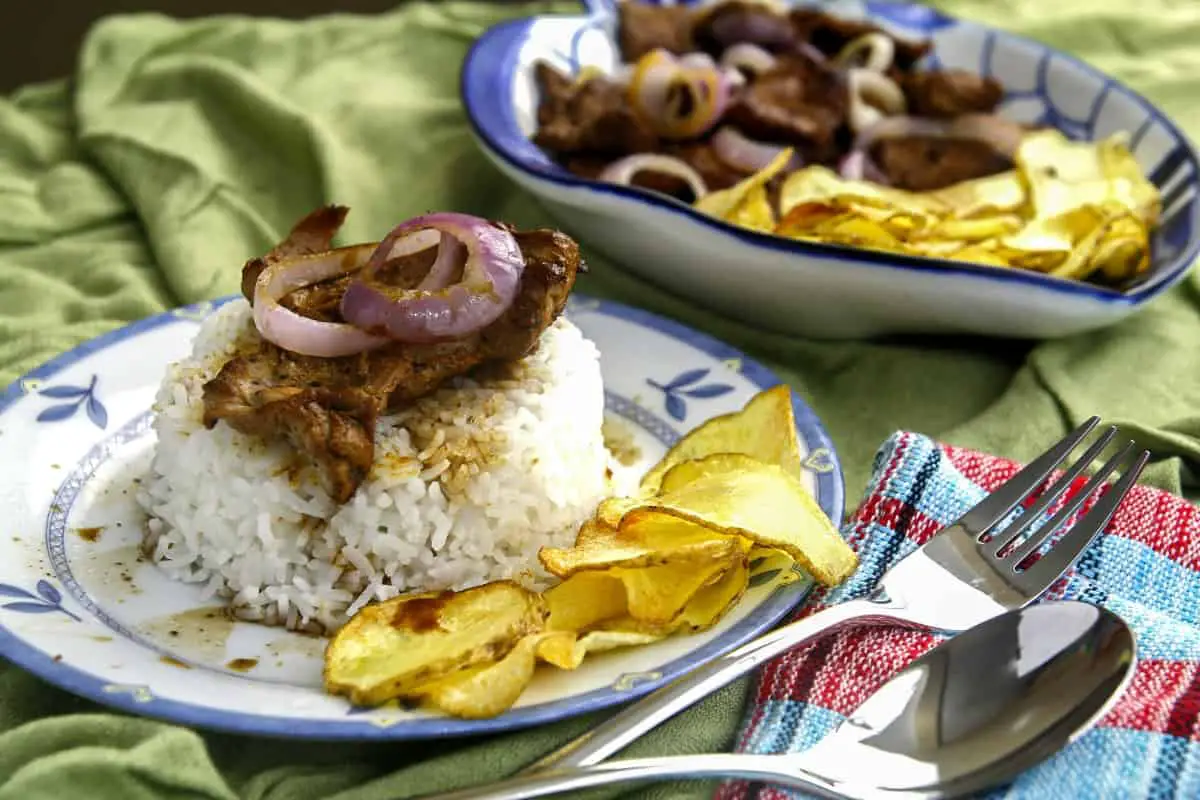 Homestyle Filipino recipes make culinary magic out of just a handful of readily available ingredients. One such dish is my new favorite one-skillet weeknight meal, bistek tagalog, a bright, satisfying marinated steak.
Buko Pie is the ultimate tropical pie, with tender, young coconut milk and sweet filling in a flaky, buttery crust.
Buko or coconut is abundant in the Philippines. As such, they are widely used in their recipes, and buko pie is one of the best ways to highlight its sweet flavor.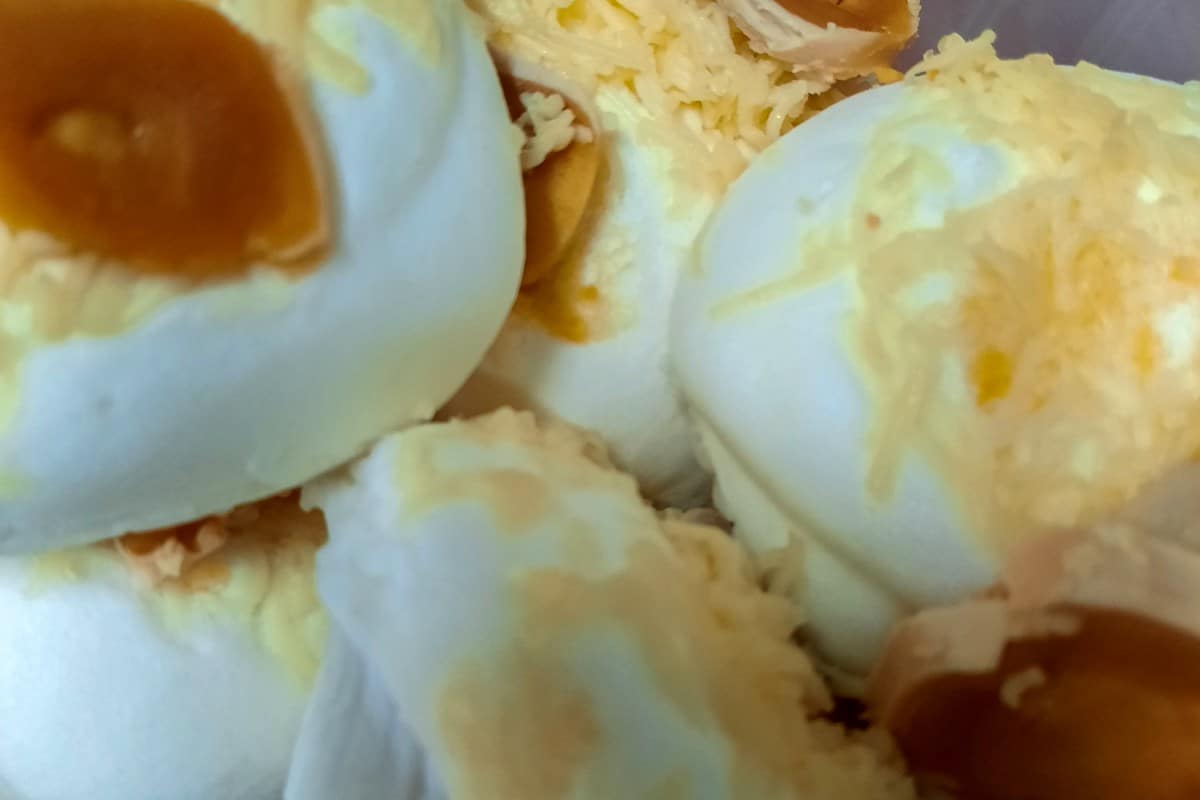 Puto is a small, round "kakanin" (rice-based cake) made with glutinous rice. It's sweet, fluffy, and simply amazing.
Puto is most often topped with a few slices of cheddar cheese to add a salty contrast to the sweet treat.
It can be enjoyed as-is for merienda (afternoon snack) or eaten as a side dish with dinuguan.
Get that perfect sticky chewiness all the time with this easy Biko recipe. Topped with delicious coconut caramel sauce or latik that will make you want for more.
Biko (pronounced bee-koh), a rice cake, is a native Filipino delicacy or 'kakanin' where glutinous rice is cooked with coconut milk and brown sugar then topped Latik. The latik can be either in curd form or syrup.
Traditionally, biko is served on a bilao, a round wooden bamboo tray, lined with coconut-oiled banana leaves, and is a popular dessert for every special occasion like birthdays, reunions and fiestas.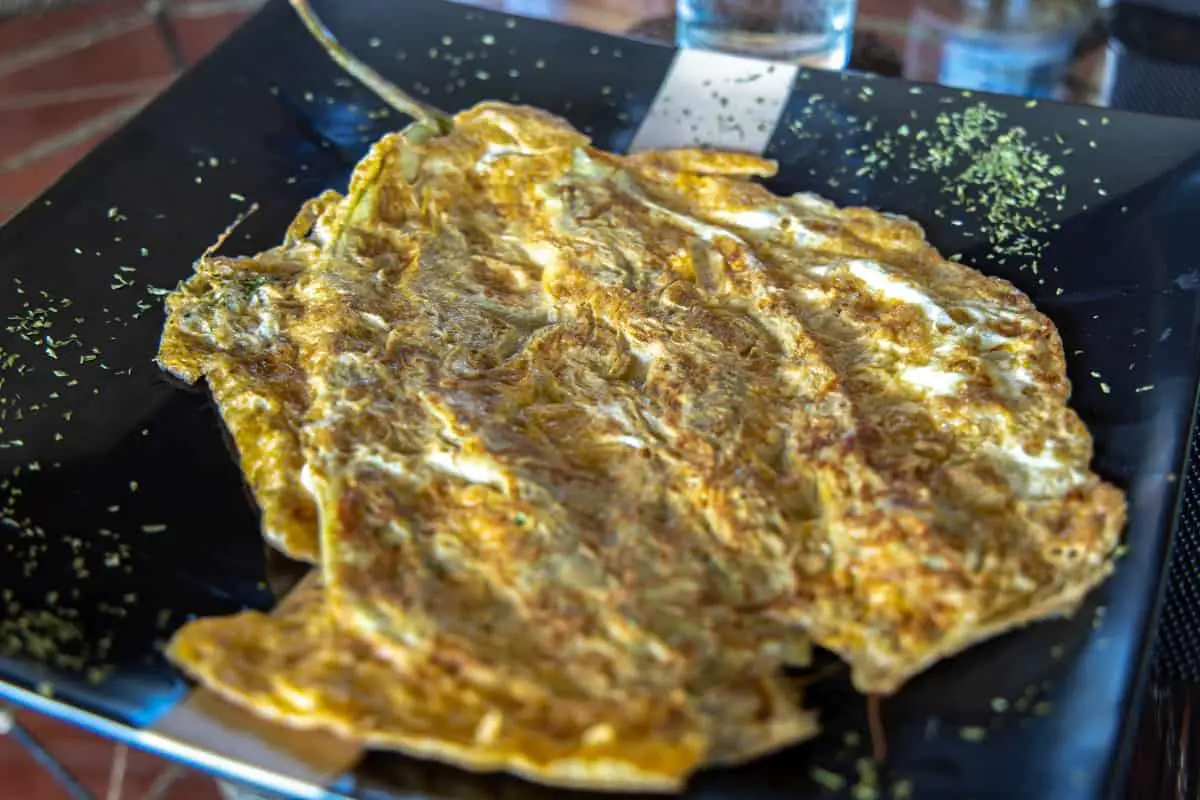 Ground beef, diced potatoes, and carrots are mixed with egg batter and pan-fried until golden brown. Torta, or beef omelet, is a classic Filipino dish that deserves worldwide fame.
The idea is simple. Make an omelet out of ground beef. Yet the flavor is truly phenomenal. It tastes amazing on its own, but is 10 times better with ketchup!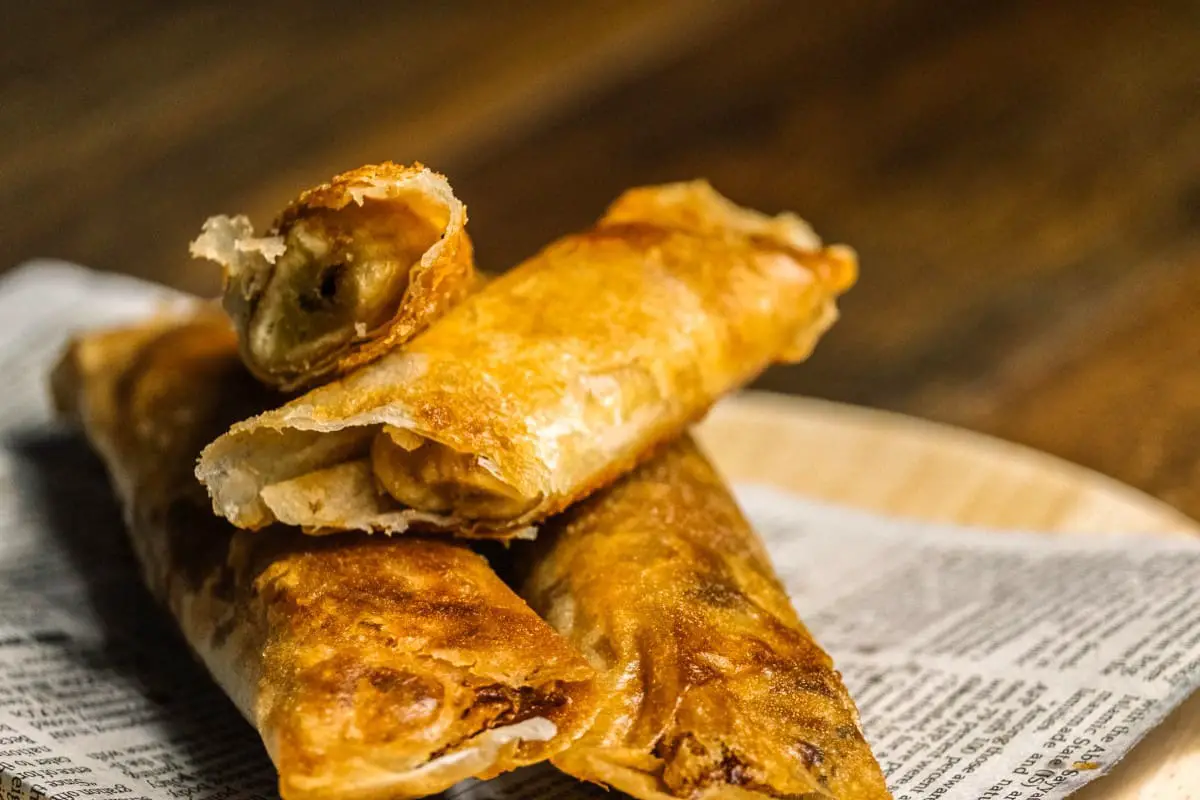 Filipino turon recipe for turon that's crispy and crunchy whether fried or baked. Serve with vanilla ice cream and salted caramel sauce and you have yourself a dessert that transports you straight to the tropics where the sun is always shining and the sound of banana trees swaying with the warm breeze lulls you into a sweet siesta.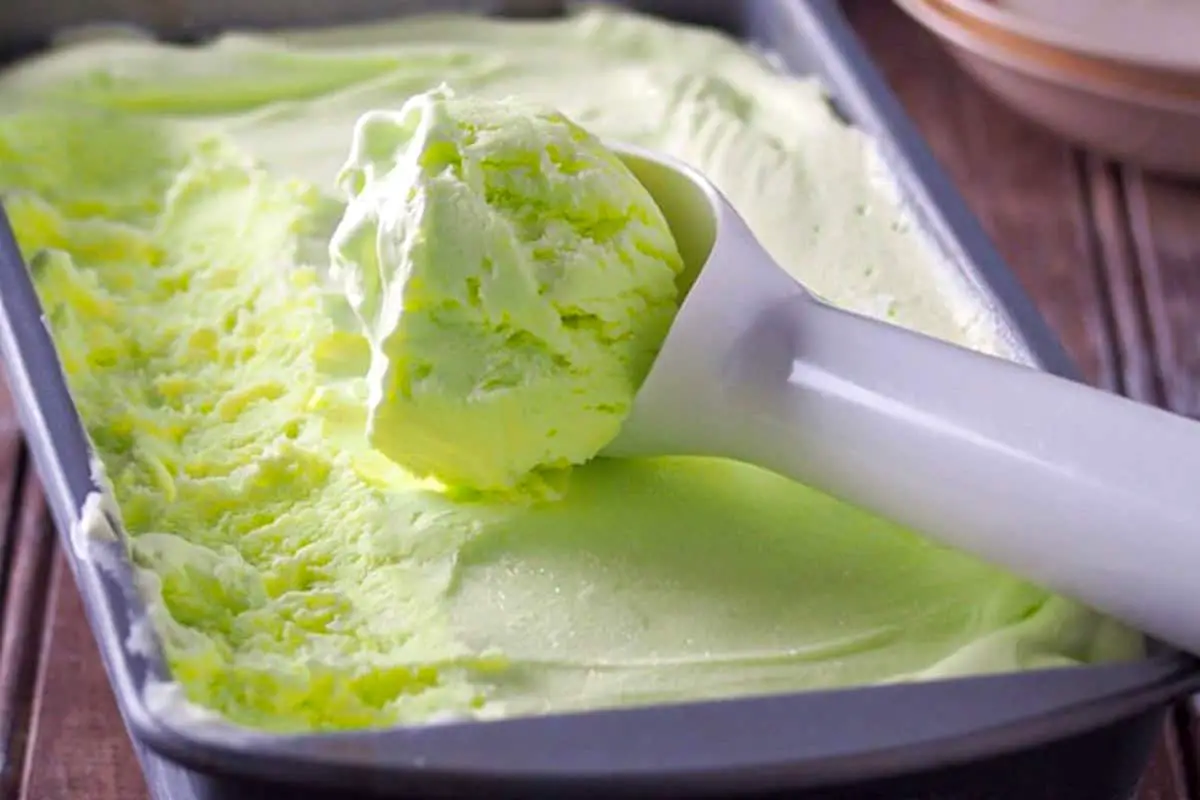 Buko pandan is an addictive Filipino dessert made by combining young coconut meat and pandan-flavored gelatin. This recipe transforms the classic into ice cream!
Buko Pandan Ice Cream with tender young coconut strips and intense pandan flavor is so easy to make at home and there's no need for an ice cream maker! Rich and creamy, it's a frozen treat you'd want year-round!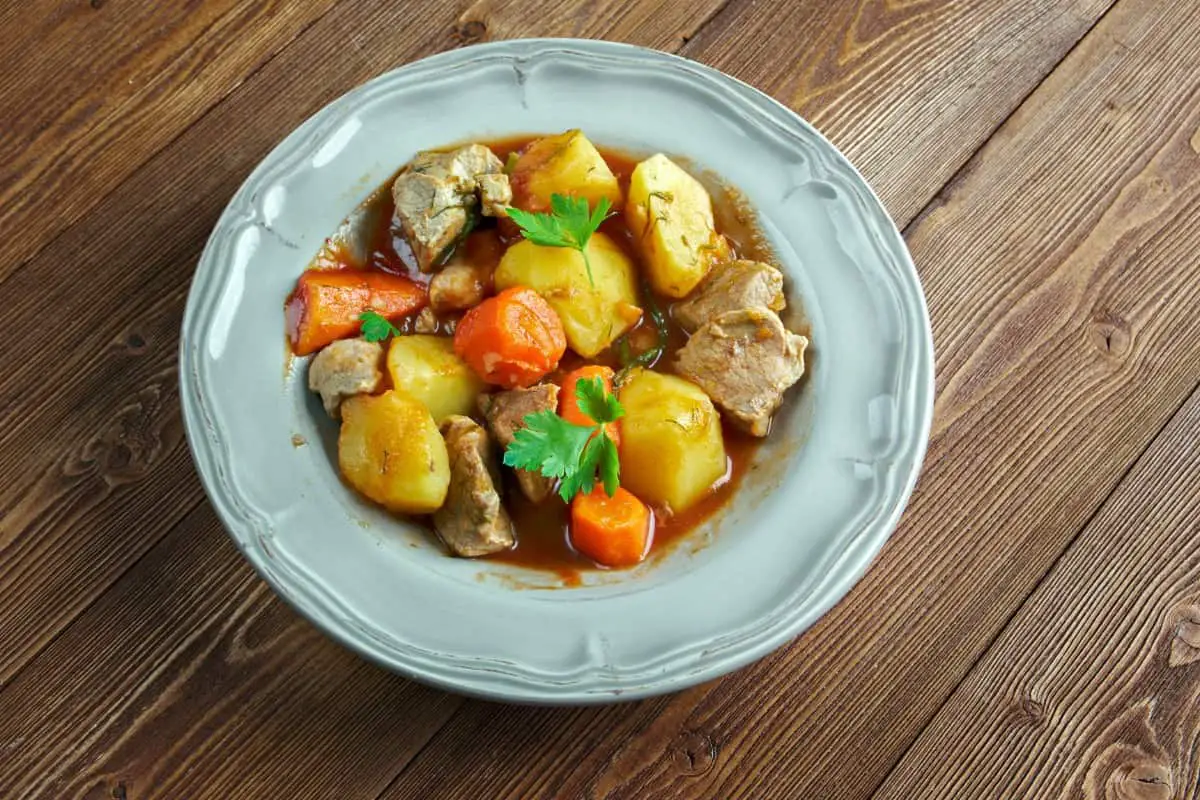 This Filipino version of classic beef stew doesn't bother with wine–only a handful of the simplest ingredients are thrown in the pot–but it is deep in flavor and rich in comfort.
The availability of some fruit and vegetables may be marked by seasons but most Filipino cooks will include adobo, afritada and sinigang–braised, stewed and soupy, respectively–as part of their cache of recipes and serve them year round.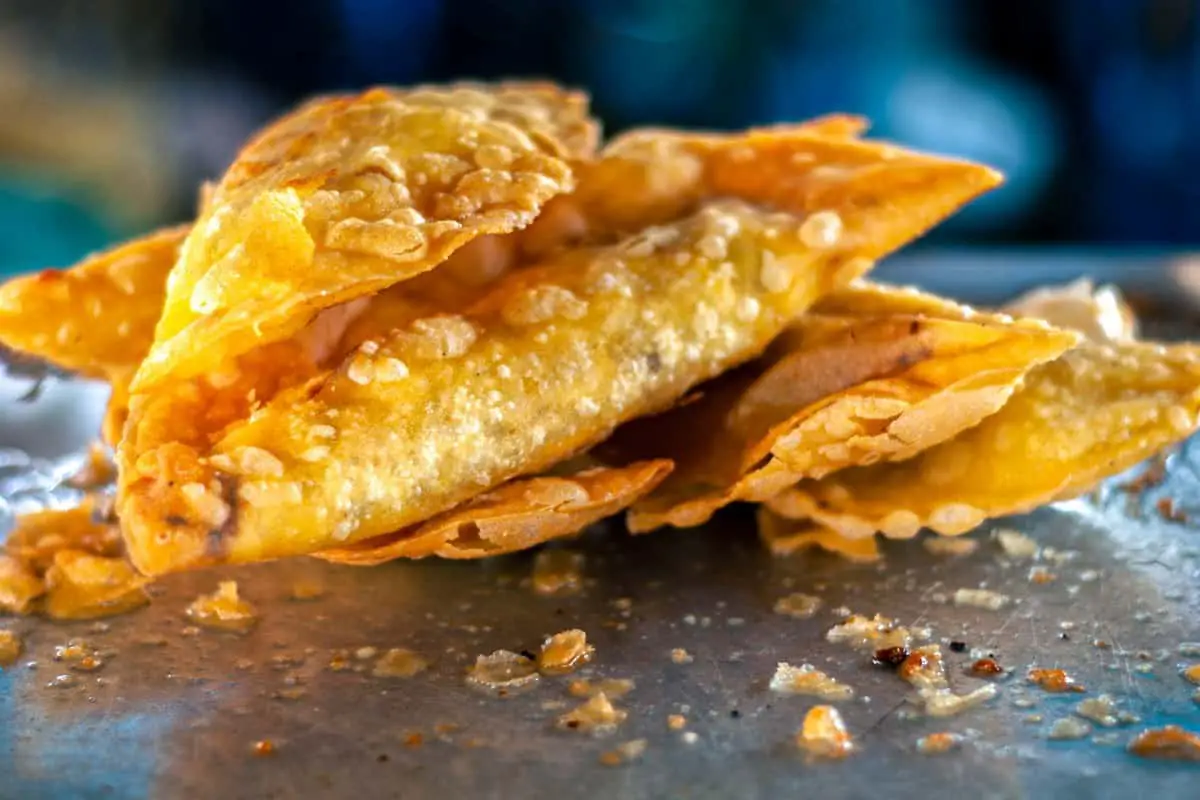 Filipino empanadas, full of flavor with flaky light pastry using a secret ingredient. These Filipino empanadas are the perfect snack food.
These empanadas have a slight sweetness as Filipinos do love that a little added sweetness in their food, including savoury. The filling of these Filipino empanadas is fantastic, but I am extremely impressed with the pastry.
Filipino chicken kebabs, is a great way to mix up your standard grilled chicken rotation. We all love grilled chicken. It's quick, it's healthy, and usually pretty easy. Sometimes, though, it can start to get a bit boring, always eating it the same way.
That's where Filipino chicken kebabs (or chicken skewers) come in. You still get your delicious grilled chicken but now with a totally new and very very delicious flavor.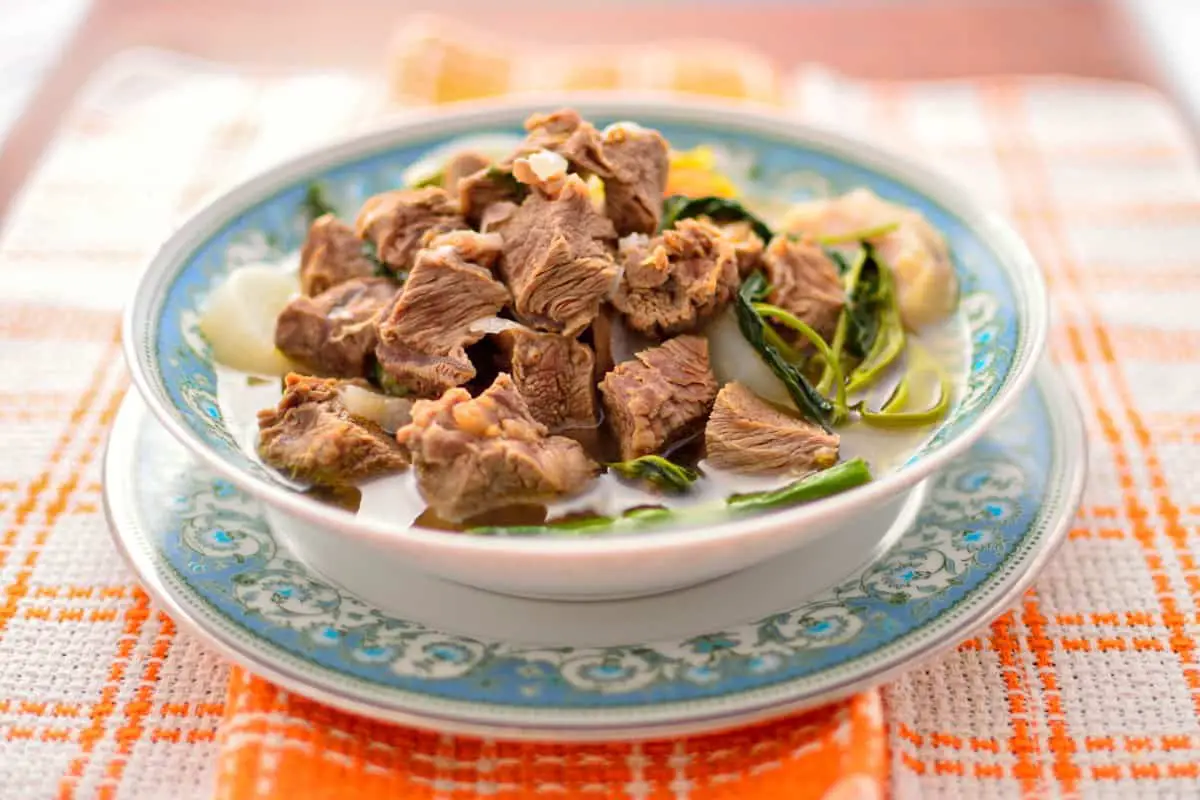 It is is a tangy Filipino beef tomato stew with potatoes, carrots, and onions. Traditionally, the stew was made using cheap and lean cuts of meat that had very little fat/marbling.
To help add flavor, an incision was made into each piece of meat and a strip of pork fat was inserted. This technique is what gave the stew its name- Mecha meaning wick for the strip of pork fat sticking out of the beef like a candle.
Taisan is an incredibly soft and fluffy cake smeared with butter and topped with grated cheese and sugar. It's sweet, buttery, and simply divine.
Unlike other cakes, taisan doesn't need an overly sweet frosting to make it delightful. The combination of butter, sugar, and cheese is enough to make the cake absolutely amazing.
---
You May Want to Join Our Boondocking Group on Facebook For More Information
You May Want to Join Our Campfire Recipes Group on Facebook For More Information
For More Photos Visit Our Instagram at World Recipes Daily – Our Big Escape