We want to share some traditional Jamaican recipes with you today.  Some of these are from family, some from travel and some from the internet.  These are the ones we love the most.
Jamaican Cuisine
The traditional Jamaican recipes are a reflection of our diverse cultural, which dates back to the sixteenth century and is a unique fusion of races, ethnicities, and faiths. The Tainos, commonly referred to as Arawak Indians, are responsible for everything. The Tainos are thought to have never used water for cooking; instead, they always used charcoal and grilled there food. It was well known that the Tainos cooked a lot of grain, fish, crabs, and cassava.
The Spaniards followed the Tainos. The Spaniards brought their adoration of spices and their preference for hot meals to the table. Some of this spicy flavor may be present in the "Jamaican patty."
The tasty roast and the sweet and savory puddings were provided by the British settlers.
Then Asian immigrants arrived, bringing with them other spices, the most well-known of which is "curry powder."
African settlers also had a significant impact on Jamaican cuisine. The Africans brought a great deal of variation to this fusion of culinary traditions. The most notable were their "one-pot" meals, like soups, and the well-known traditional Jamaican recipe for "jerk."
In particular in the parish of Portland, Africans were well known for making jerk pork. Jerk is now widely accessible over the island, but Portland claims to serve the "greatest jerk."
The Arabs had a considerable impact on traditional Jamaican recipes as well. Flat bread and pulses (red peas/gungo peas) were linked with this clan, and their culinary method has been fully absorbed into traditional Jamaican food.
The traditional Jamaican food owes a lot to the creativity and ingenuity of the host of diverse settlers and the indigenous people. Our remarkable cuisine is also strongly attributed to our climate, waters, fruits, fish, livestock, vegetables and our rich soil. All of this results in a healthy, varied, nutritious and full of flavor 'Jamaican food'. Our cuisine is also now becoming more popular and available in many parts of the world.
Rastafarians and Jamaican Food History
The Rastafarian influence must be a part of the richness of traditional Jamaican food. The Rastafarians approach food preparation, cooking, and eating in a healthy way. The strict ones refrain from eating some meat, poultry, or fish, and they never eat pork. Some people even advocate cooking "ital" style and using minimal to no salt when preparing meals.
Rastafarians cook in a manner reminiscent of the Mediterranean cuisine, which is well known to be a very wholesome and balanced diet. There are numerous Rastafarian eateries on the island that serve delicious food to interested patrons.
Jamaican Foods Cultural Mix
Jamaica is among the most picturesque areas on earth, which has contributed to its popularity as a tourist destination worldwide, but there is more to it than that. Jamaica is a culinary wonderland since it contains one of the world's most varied food cultures. Let's examine the regions from which Jamaica draws its culinary traditions and what they have given to Jamaican food.
African, Native American, European, East Asian, Indian, and Middle Eastern cooking techniques are all beautifully incorporated into Jamaican food. This has a lot to do with historical occurrences like the transatlantic slave trade, colonization, and indentured servitude after slavery, as well as newly accepted religious practices.
Local
Many of the items used frequently in traditional Jamaican food were first grown by the island's native people. In particular, scotch bonnet peppers, sweet potatoes, and cassava root are among these.
European
The Spanish initially invaded Jamaica in the 16th century, ruthlessly enslaving its inhabitants. Spanish settlers brought Escoveitched fish and other traditional Jewish foods. The introduction of numerous pastries and baked goods as well as the introduction of sugar production during the British colonial authority of the island in the 17th century helped Jamaica become so widely renowned for its rum.
African
West African cuisine was introduced via the transatlantic slave trade, which was brought about by British colonization. This includes traditional dishes like jerk sauce, which derives its flavor from jerk pork from West Africa. Additionally, it is the origin of the well-known ackee fruit, a component in Jamaica's national meal, ackee and saltfish. Callaloo, a steamed blend of shredded greens like spinach or amaranth that may be customized with a large range of different ingredients, is another significant African contribution.
East Asian
Many Hakka immigrants from China were sent to Jamaica as laborers at the 19th century's height of the British empire. Despite the fact that ethnic conflict in the 1970s forced many Chinese-born Jamaicans to leave the island, their culinary impact on traditional Jamaican food can still be seen in popular dishes like Jerk Chow Mein and Cha Chi Kai, as well as the enormous contribution that rice makes to traditional Jamaican food today.
Indian
In the nineteenth century, the British colonial masters of Jamaica brought thousands of indentured laborers to the island. By instilling a love of potent and carefully prepared spices in the Jamaican palate, Indian flavors truly help to bring everything together for Jamaican food. As a result, a variety of inventive island spices, such coconut milk, are mixed with the Asian influence on traditional Jamaican recipes helped to create a wide range of tasty and distinctive Caribbean curry meals.
The appeal of roti, the delectable flatbread that is wrapped around a variety of other Jamaican treats, is also a result of Indian immigrants.
Essentially, traditional Jamaican food is a kaleidoscope of mouthwatering flavors that converged to create something fresh and beautiful.
Jerk
First we want to share with you our own traditional Jamaican recipes for Jerk Chicken. We have added a bit of this and a bit of that to several others to create what we like the best. I would suggest you play with this on your own to develop a taste all your own.
Onion and Garlic Powder – These aromatics may not be as intense as the next group, but you'd still miss them if they weren't there.
Traditional Jamaican Recipes
1. Ginger, Cinnamon, Allspice, and Nutmeg –
2. Thyme, White Pepper, Smoked Paprika, Ground Chipotle –
3. Brown Sugar – A natural sweetener that happens to be acceptable on many healthy diets. .
4. Bouillon Powder – Vegetable or Chicken
5. Hot Pepper – Chili, cayenne pepper, pepper flakes, whatever you happen to have on hand will work.
Dried Green Onion Flakes
Mix the ingredients in a medium bowl, then store your Jamaican jerk seasoning in an airtight jar.
One of the most well-liked and well-known traditional Jamaican food cooking techniques is jerk. The jerk seasoning itself is more well-known, though. Jerk is a technique that involves seasoning food, typically meat (meat substitutes for vegans), with a dry-rub or wet marinade of jerk spice before grilling, roasting, or frying it.
Scotch bonnet peppers, allspice, and a variety of other ingredients that depend on the chef make up jerk seasoning/spice, a fiery spice blend. Cloves, nutmeg, cinnamon, ginger, garlic, spring onions (green onions/scallions), thyme, brown sugar, and salt are some of the additional components.
In the past, the Kormantine Africans (one of the original Jamaican Maroons) and Tainos worked together to create jerk. The Tainos are a group of indigenous/native Caribbean people, whereas the Jamaican Maroons were people who escaped from slavery when the British invaded Jamaica and drove away the slave-owning Spanish conquerors to prevent re-enslavement.
As a result of adjusting to using traditional Jamaican food products rather than those they were more accustomed to in Ghana's Akan area, the Kormantine Africans created the seasoning and marinade for 20 traditional Jamaican recipes (their place of origin). However, the Tainos are credited with creating the traditional cooking method of jerking.
In modern terms, jerk dishes, especially those which are classified as vegan, are not confined to dishes consisting of marinated/seasoned grilled meat substitutes, but everyday dishes which have been seasoned using jerk seasoning and/or jerk sauce to impart a unique Caribbean flavor in them. These dishes include jerk stews, dumplings, or tacos filled with ingredients seasoned with jerk spice.
---
---
20 Traditional Jamaican Recipes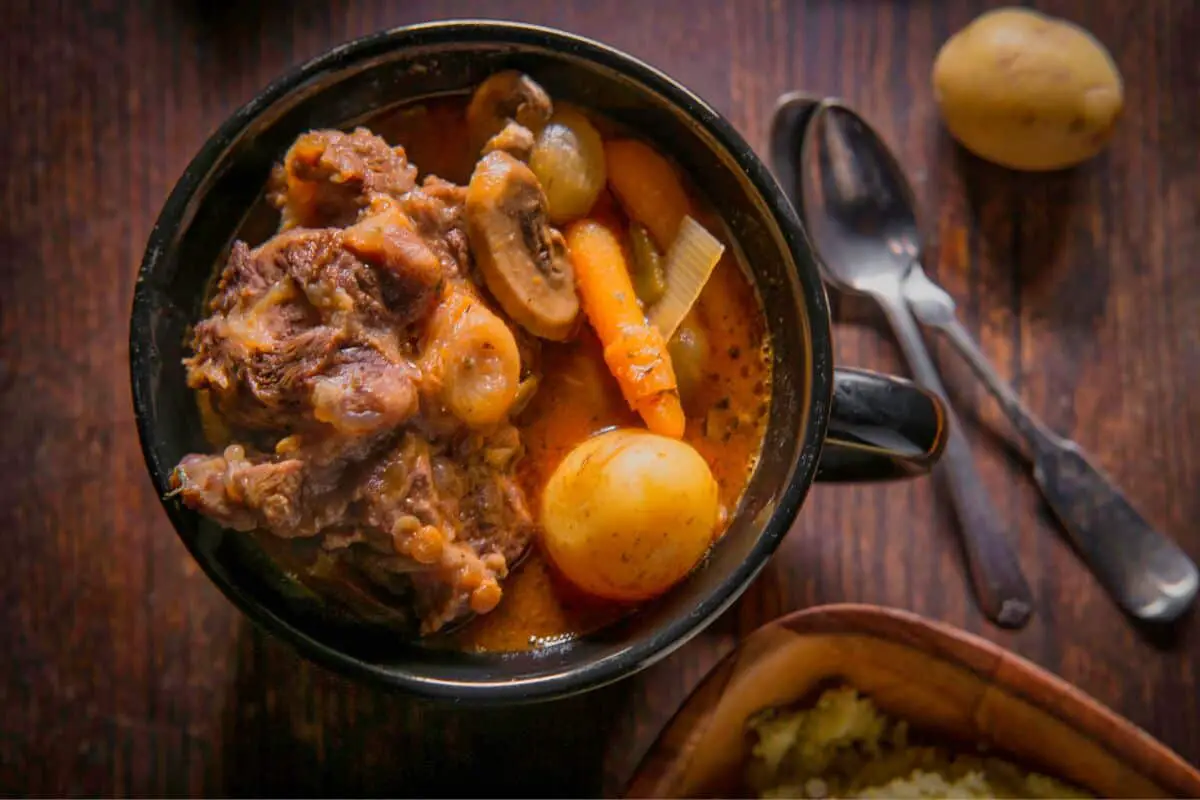 This hearty traditional Jamaican recipe for Oxtails stew is slowly stewed to perfection with a delicious blend of herbs. It's an absolutely wonderful stew with tender braised beef oxtail, sautéed vegetables, and butter beans! Enjoy the traditional Jamaican food with oxtail as a stew on its own, or served over a bed of steamed white rice!
This amazingly rich and flavorful beef oxtail traditional Jamaican recipe is my best recreation from visiting a Sandals resort in Jamaica on vacation! I absolutely loved the flavors and couldn't pry every detail from the chef, but have managed to fill in details quite deliciously!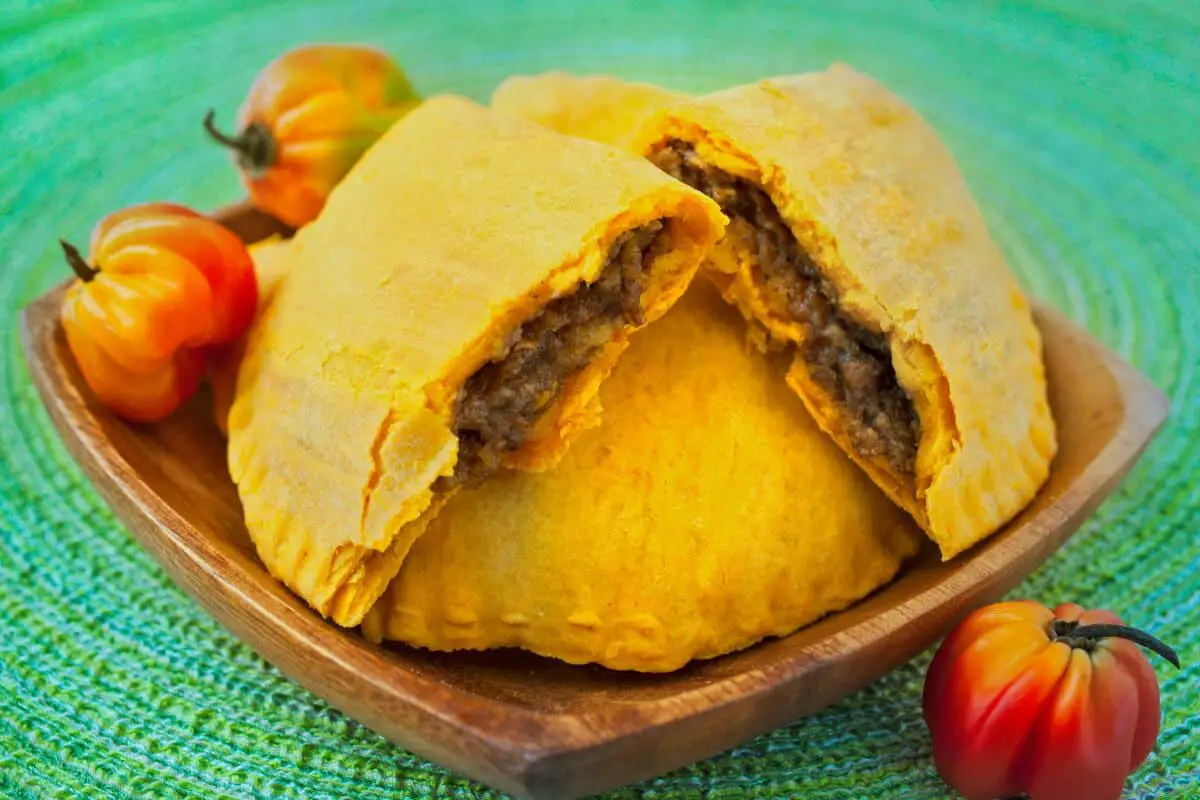 These Jamaican Beef Patties are similar to baked empanadas, but are classically Jamaican in flavor. The hearty beef filling isn't overly spicy, making this a family-friendly treat. Curry powder-laced dough yields a lovely color and flavor, as well as a beautifully flaky texture.
Historically the concept of traditional Jamaican food patties was inspired by Cornish pasties which were brought to the island by immigrants. Curry and chiles were introduced by Indian laborers and African slaves. The combination has become a true traditional Jamaican food revelation.
These delicious Caribbean snacks can feature various fillings including chicken or curry vegetables. Perhaps the most popular are the Jamaican beef patties which feature a combination of ground beef, spices, and a bit of breadcrumbs to bind.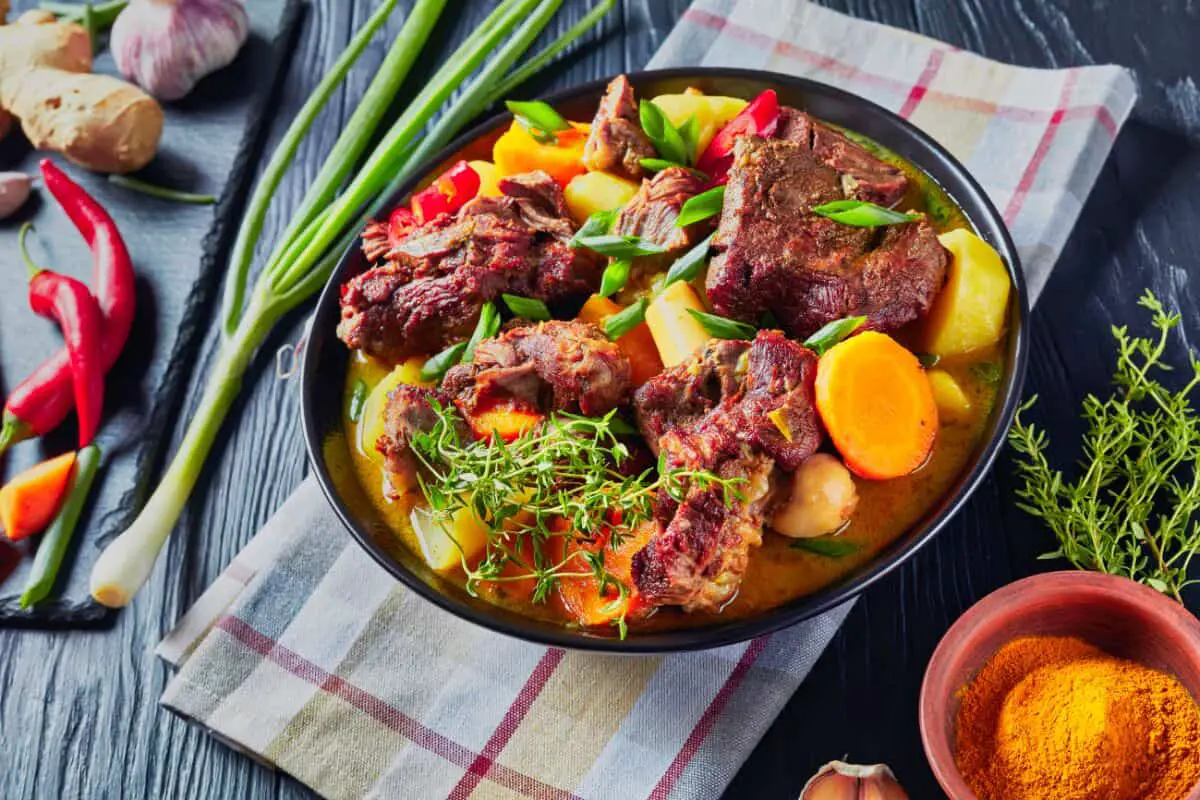 Jamaican Curry Goat – insanely delicious slow-cooked Jamaican Spiced Curry that is full of flavor and tender to the bone! An absolutely must-make traditional Jamaican food! So easy to make with minimal prep.
If you ask anyone who loves traditional Jamaican food to pick his or her favorite, this Curry Goat would no doubt make an appearance on the list. Although goat meat has become increasingly popular in the United States due to the influx of different cultures, it isn't celebrated nearly enough as it should. Most people shy away from it. Not a good thing.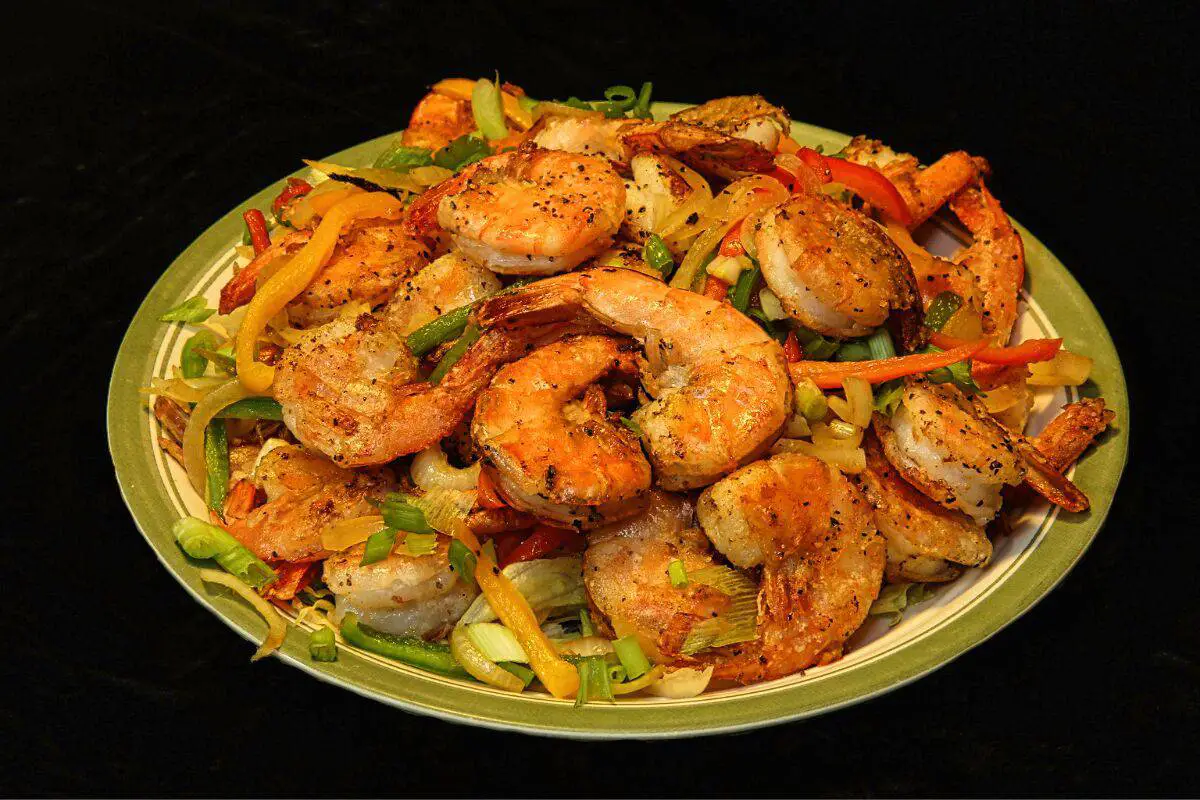 Stewed in a flavorful aromatic broth loaded with onion, garlic, allspice, thyme, and plenty of spicy Scotch bonnet peppers, this traditional Jamaican food roadside snack can now be made right in your kitchen. Pepper shrimp is a street food born in Middle Quarters, a village in the Parish of St. Elizabeth, tucked next to Black River, where the shrimp are caught.
The shrimp are frequently referred to as crayfish, though there are two different species fished from the Black River, one a native freshwater shrimp and the other an invasive crayfish. Plucked from the river in bamboo traps, a tool and method of catching freshwater shrimp believed to have been brought to the island by enslaved West Africans some 300 years ago
You May Also Like: 25 Great Aruban Food Choices With Recipes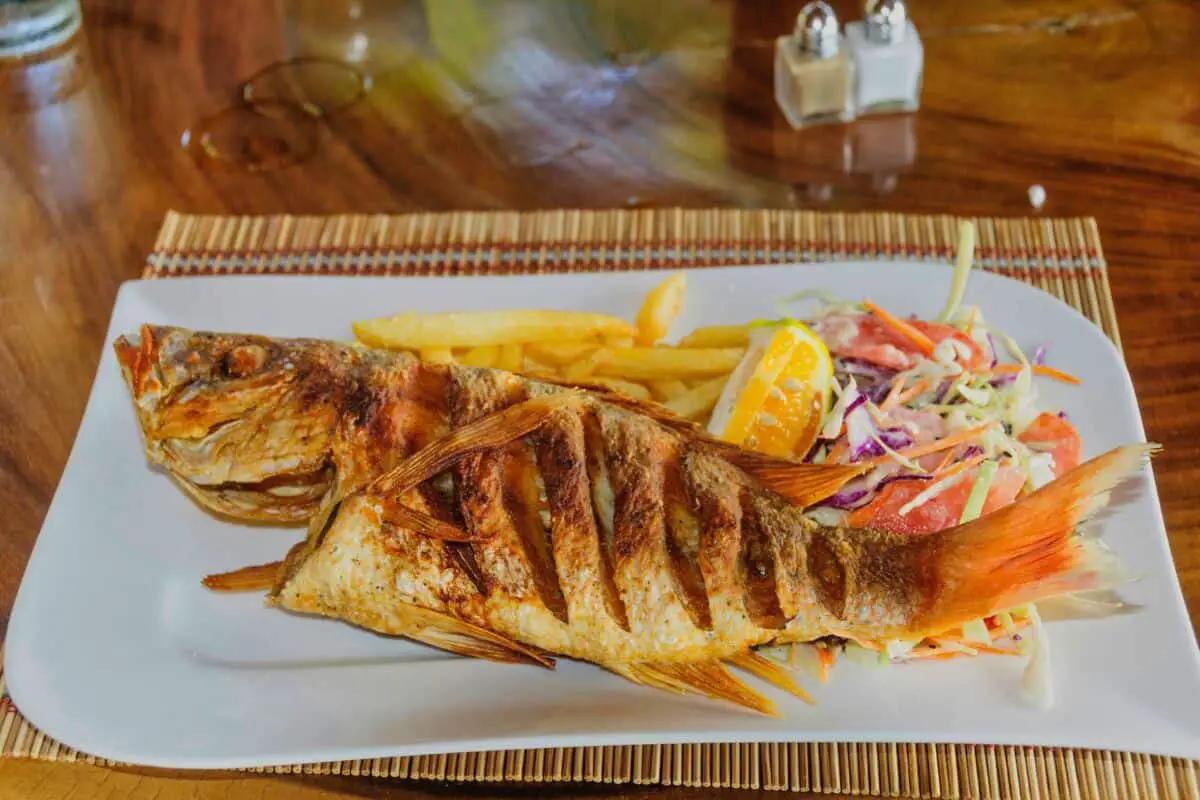 This traditional Jamaican recipe for fish is called "Escovitch." We cooked this traditional fried fish dish with my grandmother the night before church, so that we could serve it at a large communal meal after the service.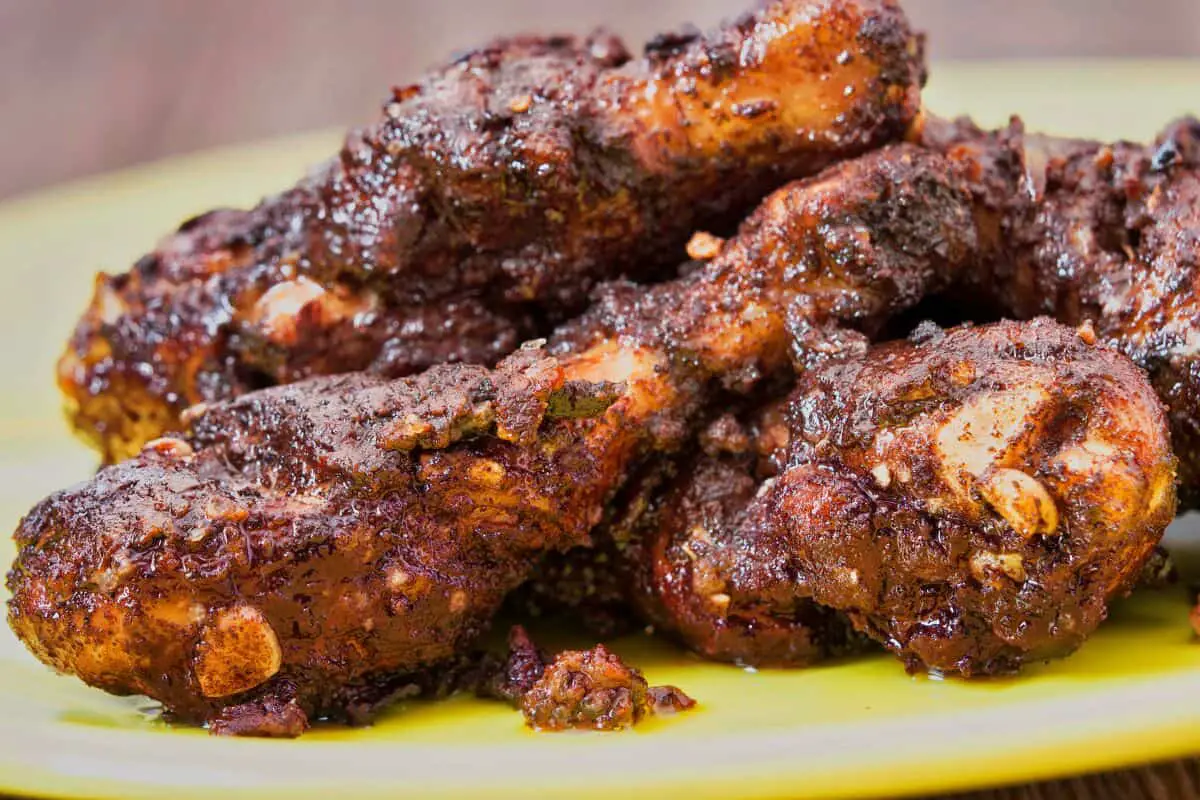 There are as many takes on jerk chicken in Jamaica as there are cooks on the island, but most share the same method: Chicken is coated in a seasoning mixture dominated by spices and Chiles, then grilled. It's wonderfully spicy, smoky, and fragrant — everything you want jerk chicken to be.
But what puts this one above all others? The key is including Chinese five-spice in the marinade: "This spark of cinnamon enhances the rich clove flavor imparted by the allspice berries," former F&W Test Kitchen Supervisor Marcia Kiesel wrote. For best results, let the chicken marinate overnight, so the seasoning has time to thoroughly penetrate the meat.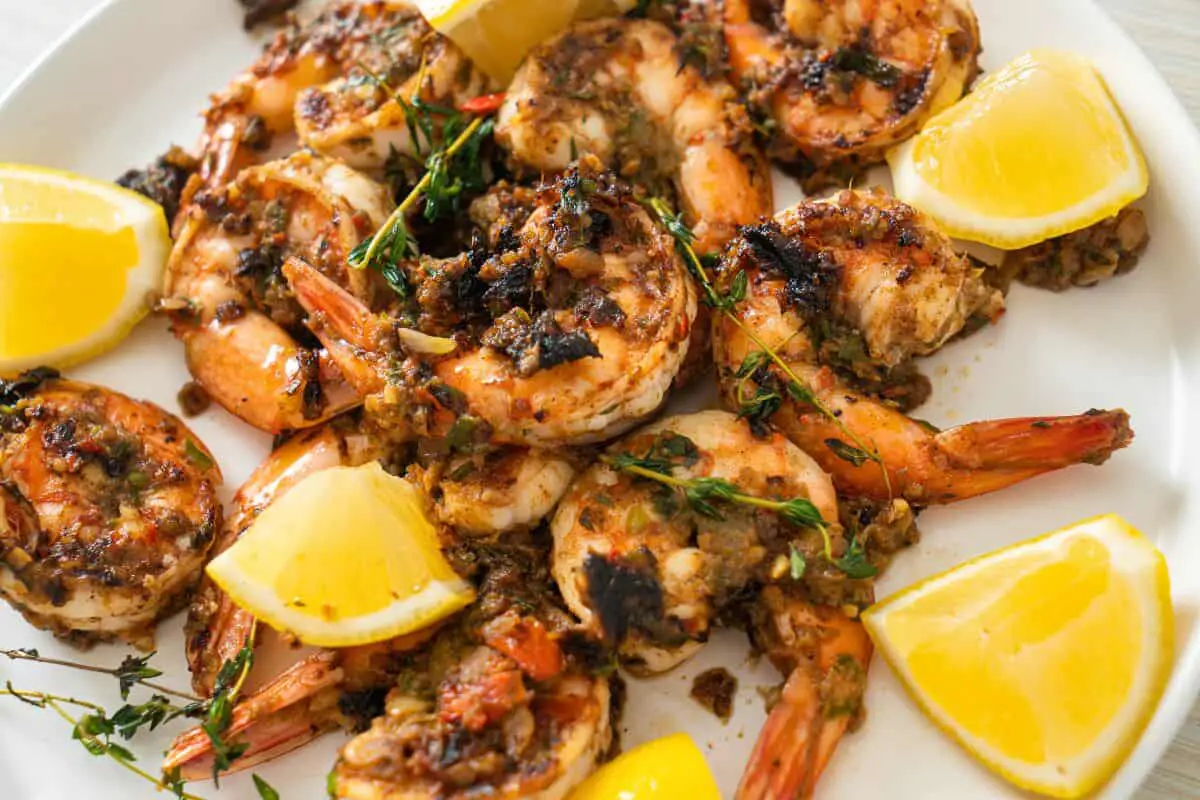 This Easy Jerk Shrimp is a traditional Jamaican food and Caribbean favorite. This dish includes a homemade spice blend and rub with cinnamon, allspice, and more. Drizzle the shrimp in a spicy jerk marinade using pineapple, lime, peppers, and ginger.
Jerk cooking is native to Jamaica. Meat is either dry-rubbed or marinated with wet ingredients (or a combination of both as I prefer in this traditional Jamaican recipe) in jerk spices. The style of cooking is popular throughout the Caribbean and West Indies. The meat is typically cooked over coals in a pit.
The main ingredients usually include scotch bonnet peppers and allspice. Scotch bonnet peppers can be really hard to find in the US, so you typically have to use a substitute. Other common ingredients include cinnamon, nutmeg, sugar or sweetener, thyme, garlic, and ginger.
If you are going try any traditional Jamaican recipe, try this Jamaican curry chicken recipe. Seasoned well, cooked down in a savory curry sauce. Busting with flavor, this delicious dish is one for chicken lovers.
Original Jamaican Curry Chicken is…… chicken chopped into small pieces, seasoned with Recipe herbs and spices, made bright yellow with Jamaican curry powder.
Carrot and white potato are added to give the dish a bit more body and help thicken the curry sauce. This stuff is liquid gold!
You May Also Like: 30 Great British Virgin Islands Recipes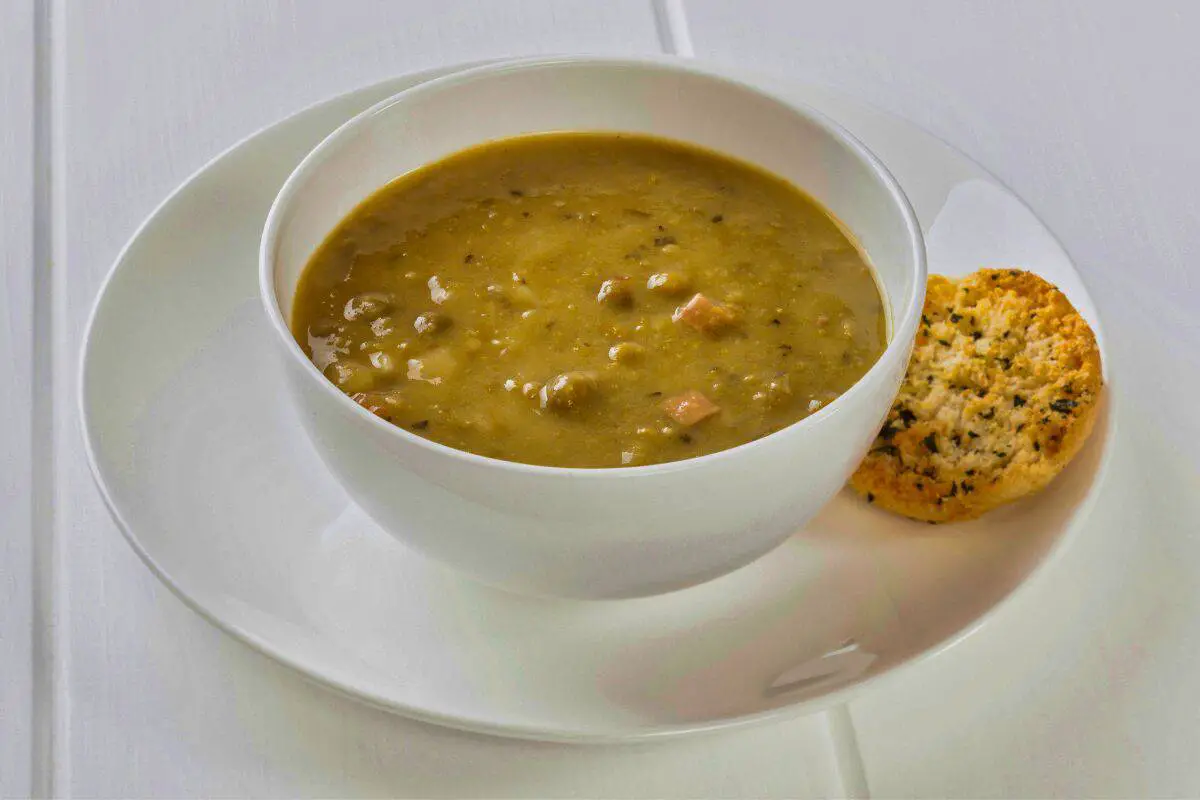 This vegan style light and hearty legume Gungo peas soup is a copy cat version with yam, callaloo and sweet potatoes for nutritional density. During the summer period soup is probably the last thing on your mind. I know when I'm feeling overly warm the last thing on my mind is to consume something that's hot – are you crazy? My body would feel like a furnace, just thinking about it sends on a hot flush.
In case you're not in the know, Gungo peas are a localized term for what others may know as pigeon peas. Gungo peas and pigeon peas are legumes so they belong to the same family.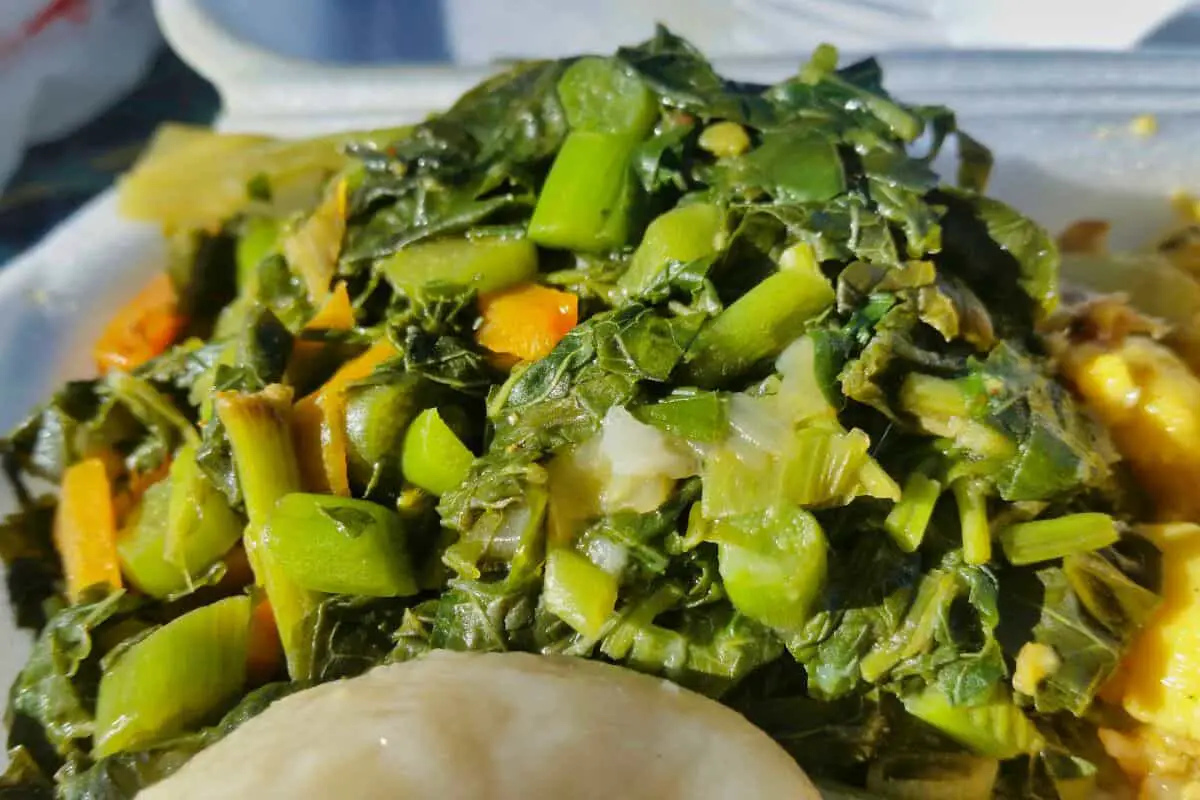 Jamaican Callaloo is a popular local staple green leafy vegetable, cooked with onion, garlic, tomatoes, thyme and Scotch bonnet pepper. Perfect healthy side dish for a tropical breakfast, lunch or dinner.
Eating callaloo (Amaranthus Viridis) is so reminiscent of my childhood where I enjoyed this dish prepared in a variety of ways. It is eaten here for breakfast, lunch, and dinner.
Callaloo is traditionally cooked by itself with onion, tomatoes, green onions, and Scotch bonnet pepper and thyme or cooked with salt fish or served with steamed fish, rice or fried breadfruit.
It is also added to soups, and used as a filling for a savory pastry called patty like my traditional Jamaican recipe for Lentil Patties and even made into a drink.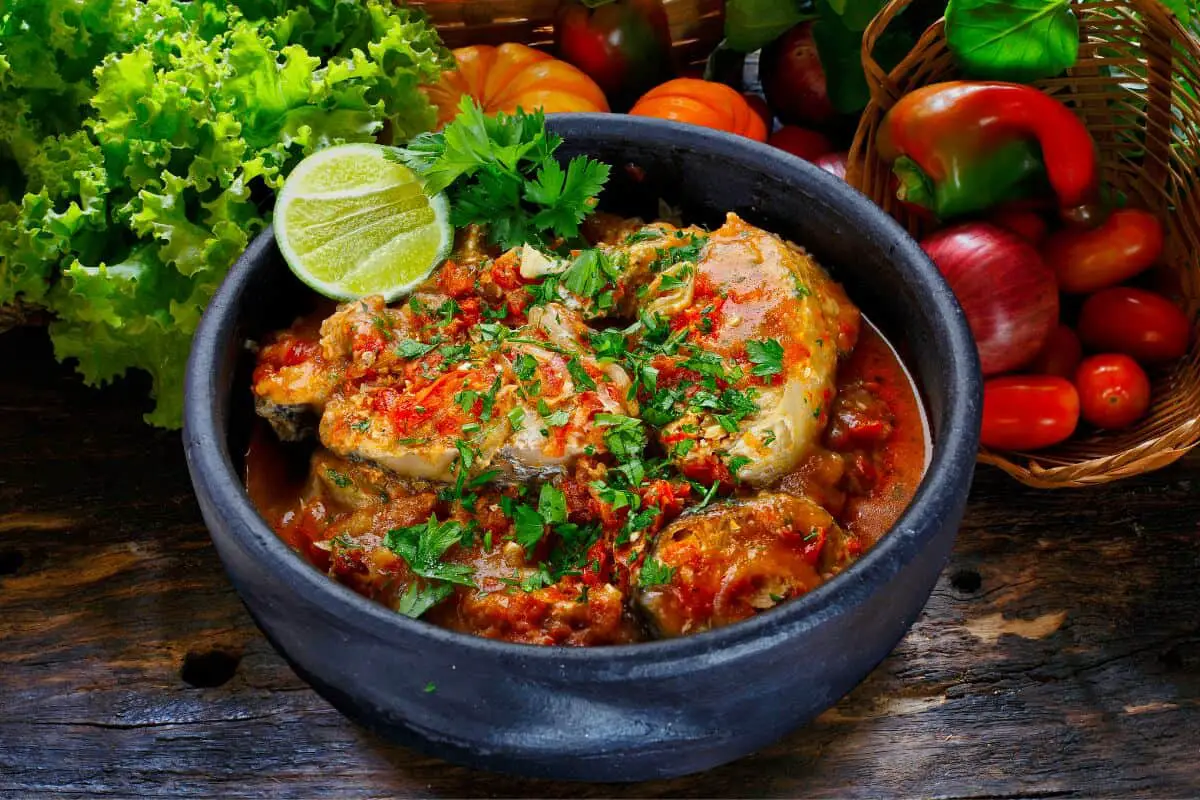 Jamaican Rundown is a delicious fish stew that is full of flavor! Perfect for entertaining or easy weeknight meals, you'll love how easy it is to make this traditional Jamaican Rundown recipe. Suitable for Gluten Free diets. Post includes Weight Watchers points.
It is made with affordable, easy and simple ingredients but when put together turn into an elegant fish stew that the whole family and guests would like.
Just think a slightly thick stew, chocked full of pimento, cumin, fresh thyme, juicy tomatoes, sweet pumpkin and the best ever fish aka mackerel all held together in a rich spiced fragrant coconut stew. Pan cleaning, finger licking good.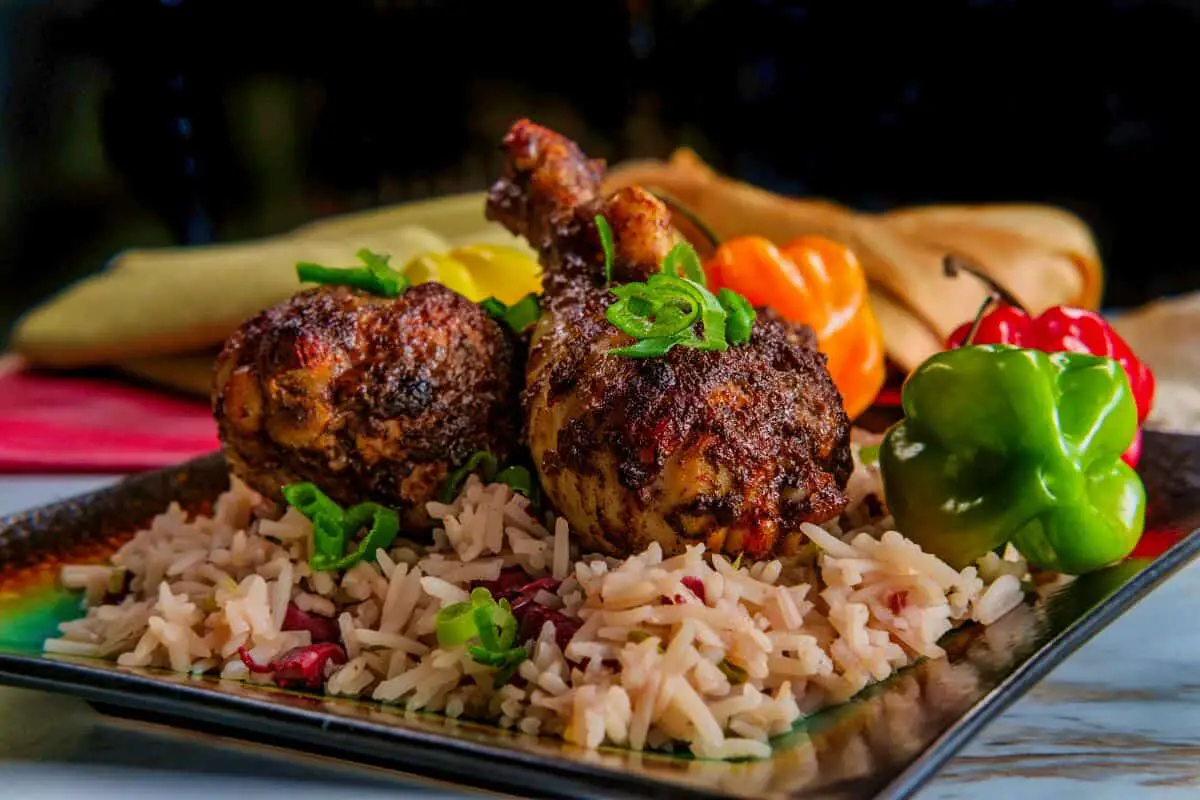 Try a spiced stuffing for your Christmas turkey or chicken. This is one that I'd be willing to make again, although I would cut back on the amount of chicken stock! The broccoli & pumpkin gave an unusual flavor combination that I liked, just as I know my son would, too.
You May Also Like: 25 Great Haitian Foods and Easy Haitian Recipes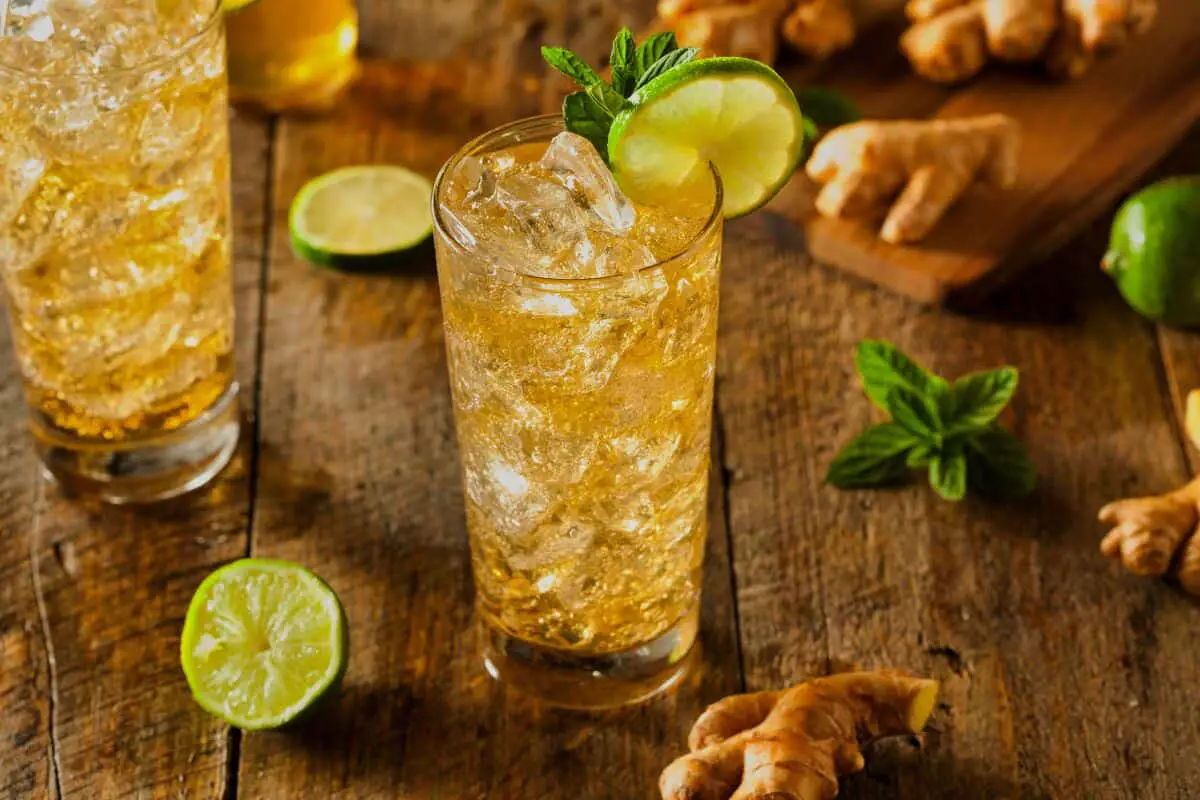 Kiss goodbye to the store brought kind and learn how to make real Jamaican ginger beer using fresh ginger. This the non fermented version but it's still so tasty and thirst quenching. A great drink during the holidays or anytime of year.
Just like the infamous Sorrel Drink ginger beer is drunk mostly during the holiday season. However, you can drink it throughout the year if you wish. I love to whip up a huge pitcher when the weather is sweltering with a handful of ice.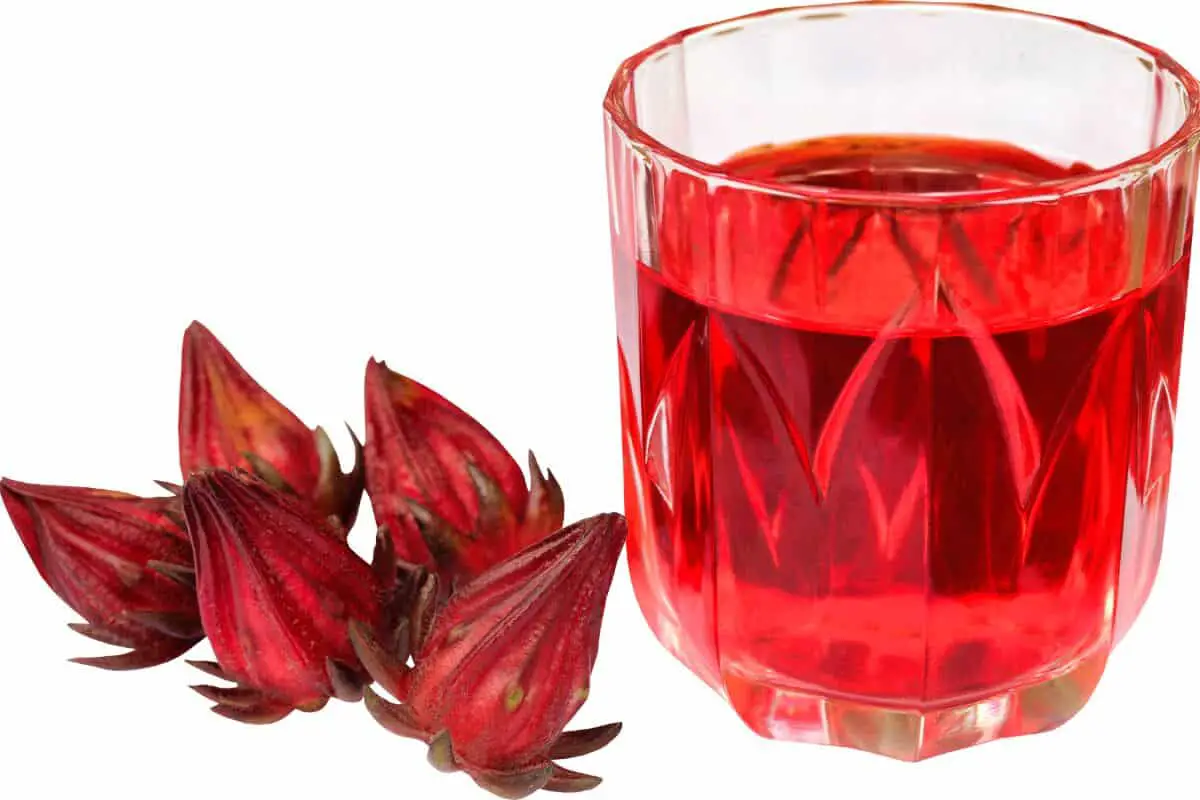 Jamaican Sorrel Drink is a popular festive holiday beverage all over the Caribbean. The unique flavor combination of sorrel and seasonal spices is sure to become a new favorite tradition over!!
Growing up, bissap juice (known as hibiscus juice across most of Africa and zobo drink in Nigeria) was also family favorite during the holidays.
Served at all of our family celebrations and gatherings, adults and kids alike quenched their thirst with this deliciously cheerful red bissap juice drink. Serve in chilled glasses or Mason Jars.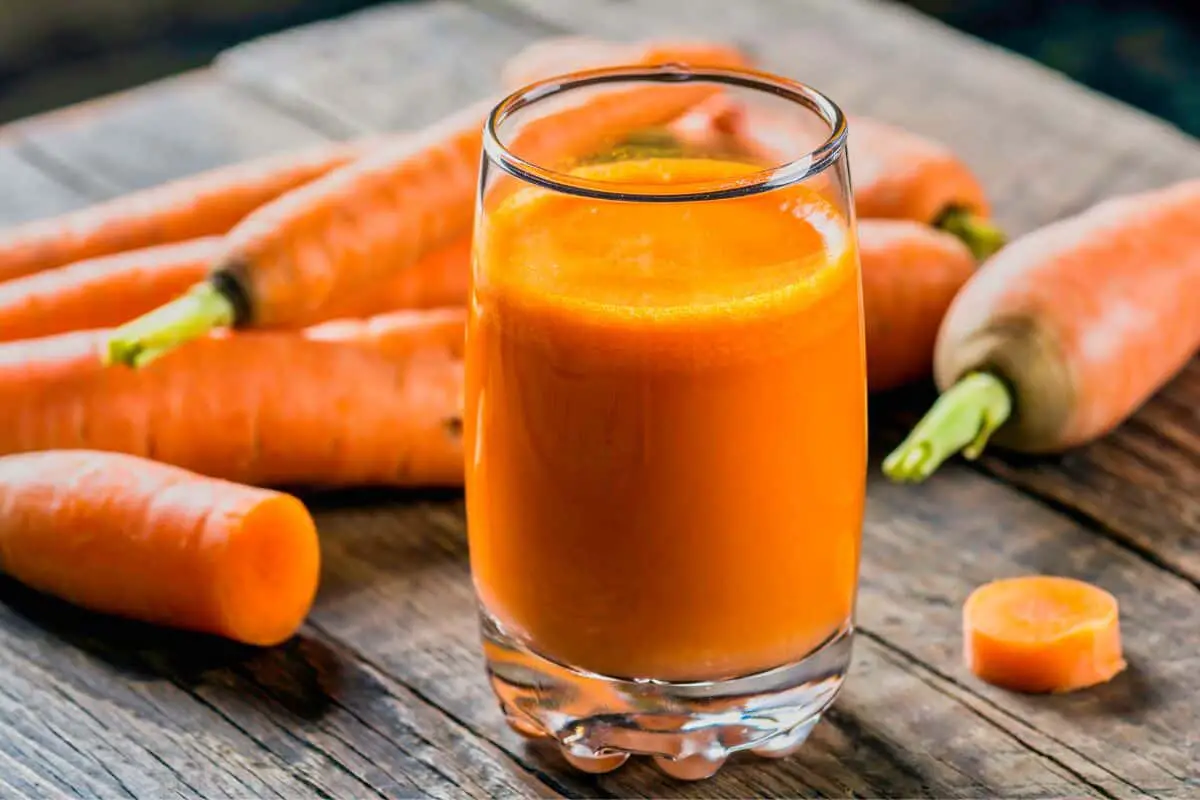 Jamaican Carrot Juice- This is not your ordinary, run-of-the-mill carrot juice. It's a delightfully sweet beverage made creamy with evaporated milk and kicked up on the flavor scale with drool-worthy island spices. Enjoy it for breakfast or as a cocktail.
Whenever I introduce this Jamaican Carrot Juice to someone who's never tried it before, there is always a fair bit of skepticism. The ones into healthy food just love the idea of carrot juice, while the others are totally against taking a sip. They can't believe I would offer them carrot juice instead of all the other delectable cocktails I make.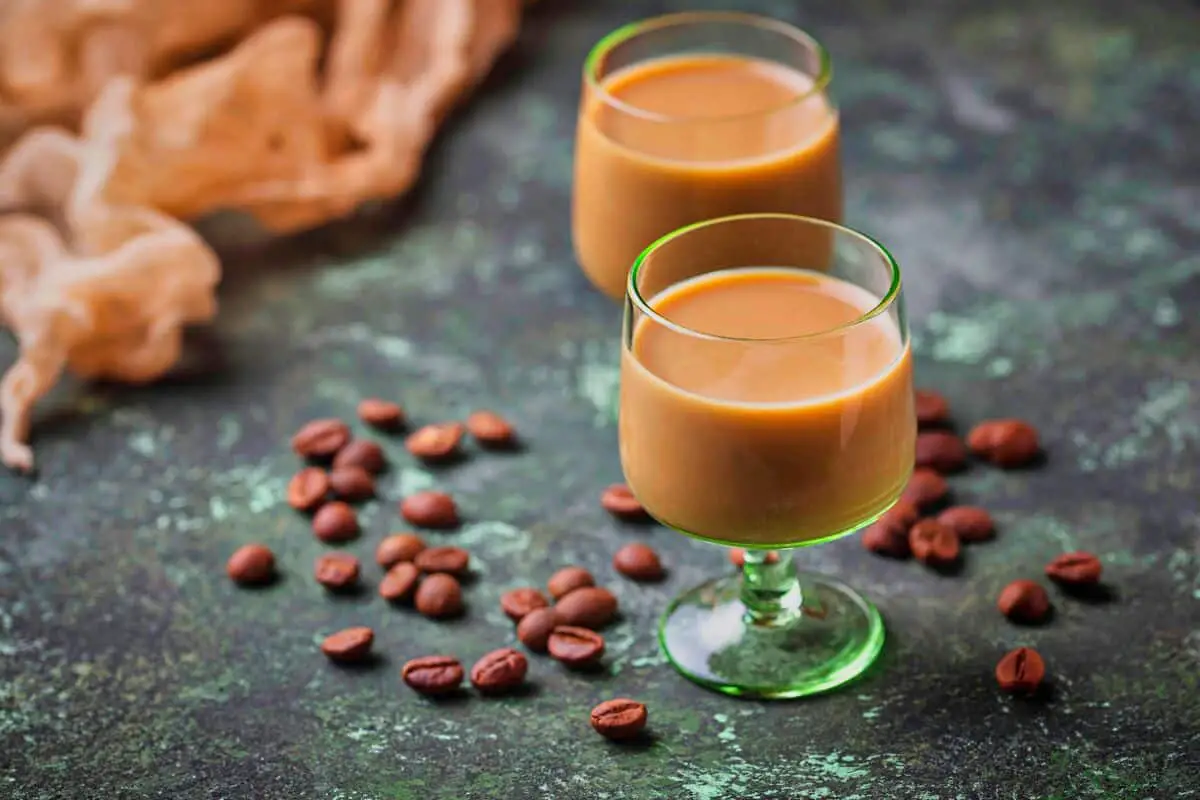 Dr. Sangster came to Jamaica to lecture at the University of West Indies but later left to pursue his dream of crafting one of – if not the best, rum cream liqueur, in 1974.
According to the reports, he craftily blended rum with dairy cream and added a unique mixture of selected Jamaican fruits and spices.
The Sangster's Rum Cream was only formally introduced to the world in 1983 but has already surpassed many older varieties in performance and taste.
You May Also Like: 12 Great Traditional Antigua Recipes and Foods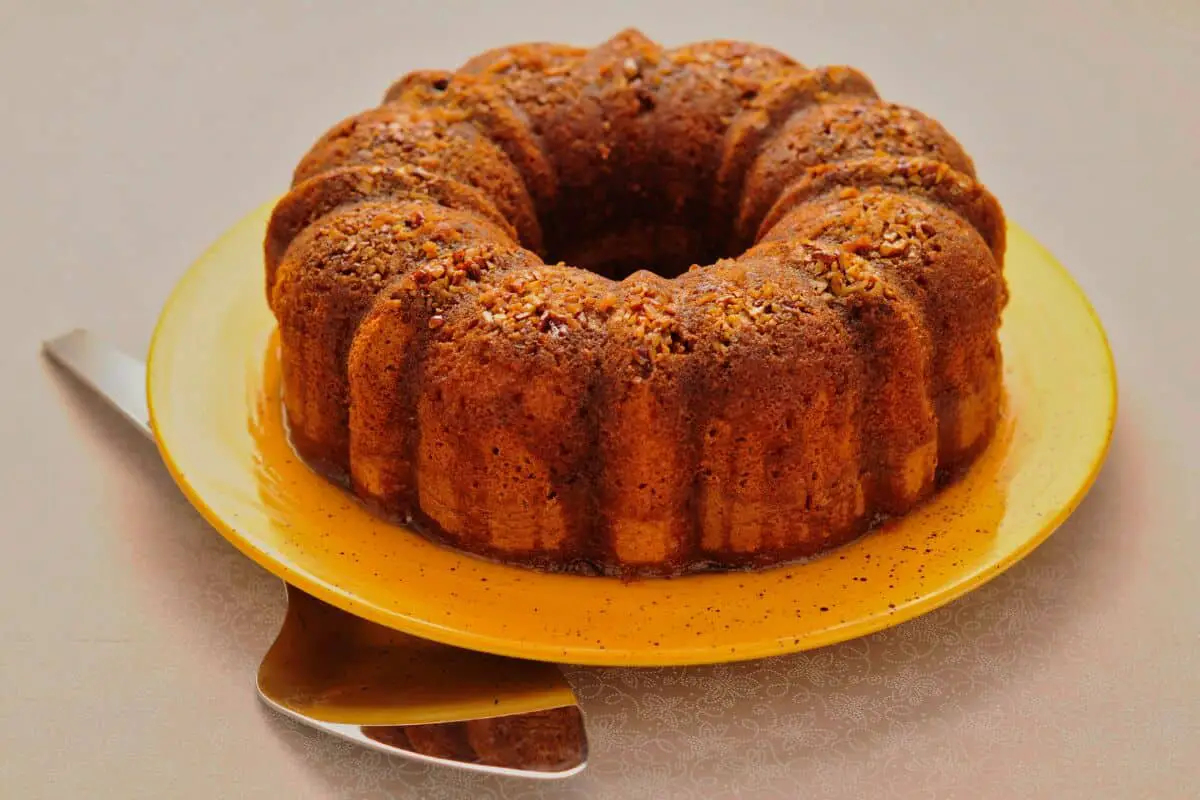 Jamaican Rum Cake. The best traditional Jamaican recipe I've tried! A dense yet moist cake infused with a rum & butter syrup that just takes the deliciousness to a whole other level. Utterly irresistible!!
Both Spouse and I have a pretty well established love of anything rum flavored, although neither of us are actually rum drinkers. From our gorgeous homemade Rum & Raisin Ice Cream to our Rum Spice Glazed Pork Tenderloin, amongst many others, it truly is one of our favorite ingredients.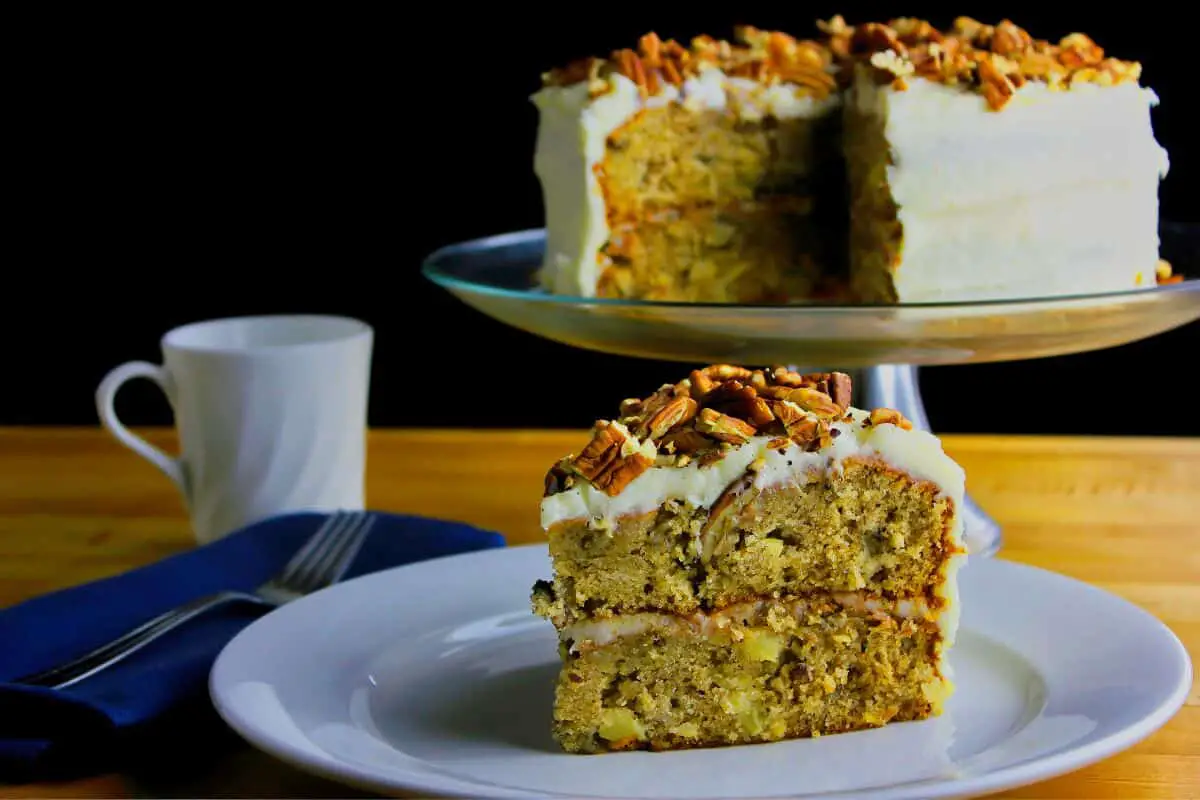 Hummingbird Cake is a classic traditional Jamaican recipe that's always a hit. Layer this spiced pineapple-banana cake with cream cheese frosting and top it with pecans. If you're not familiar, hummingbird cake is a spiced pineapple-banana cake topped with cream cheese frosting and pecans. Maybe it's the pecans that lure me in, or the way the taste fools me into thinking I might just be eating a fancy piece of banana bread with a little cream cheese. Good for you, right?
Learn how to make a gluten free version of this delicious, dark, moist, sweet and heart warming spiced infused homemade Jamaican Ginger Cake. This baked treat is the real deal and tastes a million times better than the store brought version.
When it came to baking sweet treats and desserts, my grandmother was the queen of whipping up cakes. I have fond childhood memories of Toto (Coconut Cake), Jamaican Sweet Potato Pudding and Cornmeal Pone.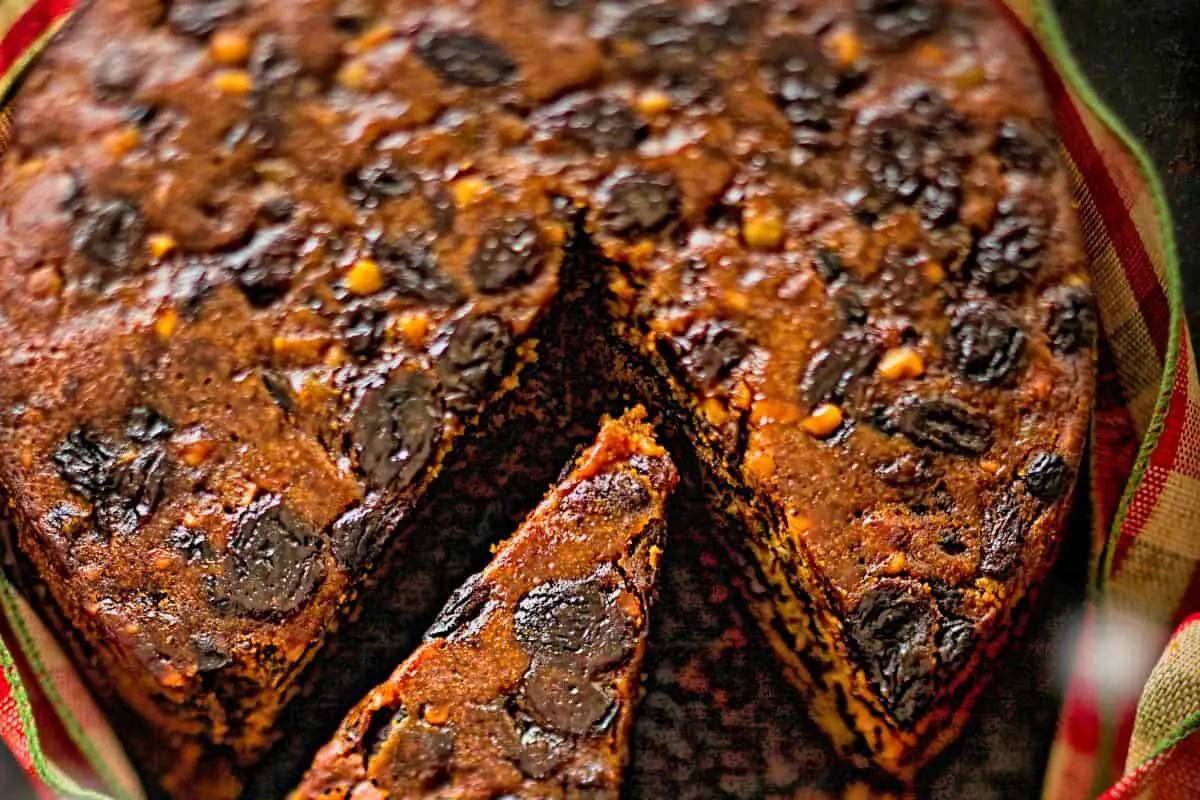 Jamaica Fruit Cake or Jamaica Black Cake is a spiced fruit cake. Jamaican Christmas celebration is not complete without Jamaica Traditional Fruit Cake. Traditionally the fruit in Jamaica Fruit Cake is soaked in Red Wine and Rum 6months or earlier depends on the baker. It is usually served with Sorrel Drink.
---
Check Out Our Pictures On Our Instagram – Our Big Escape.
You May Want to Join Our Boondocking Group on Facebook For More Information
Check Out Our Recipes On Our Instagram – World Recipes OBE
You May Want to Join Our Campfire Recipes Group on Facebook For More Information