Last updated on May 10th, 2022 at 12:22 am
Traveling to Bosnia was a cultural eye-opener for us especially when it came to the Bosnian food. The culinary contents are some of the simplest ones, but they make the most delicious meals. Its cuisine is a balance between Eastern and Western influences. The closest relations are to the Mediterranean, Middle Eastern, and Turkish cuisines.
30 Classic Bosnian Food & Easy Recipes To Follow
1. Ćevapi – Bosnia Foods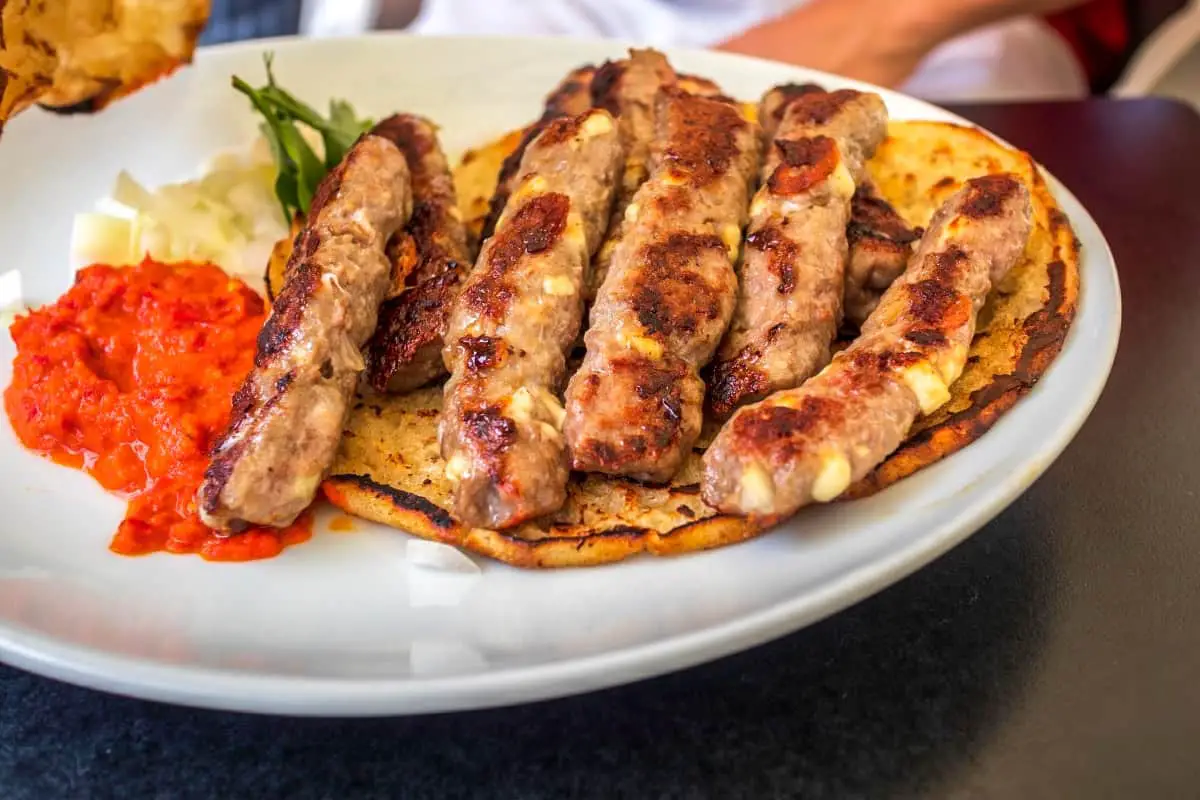 2. Lepinje (Bosnia Pita Bread) – Bosnian Food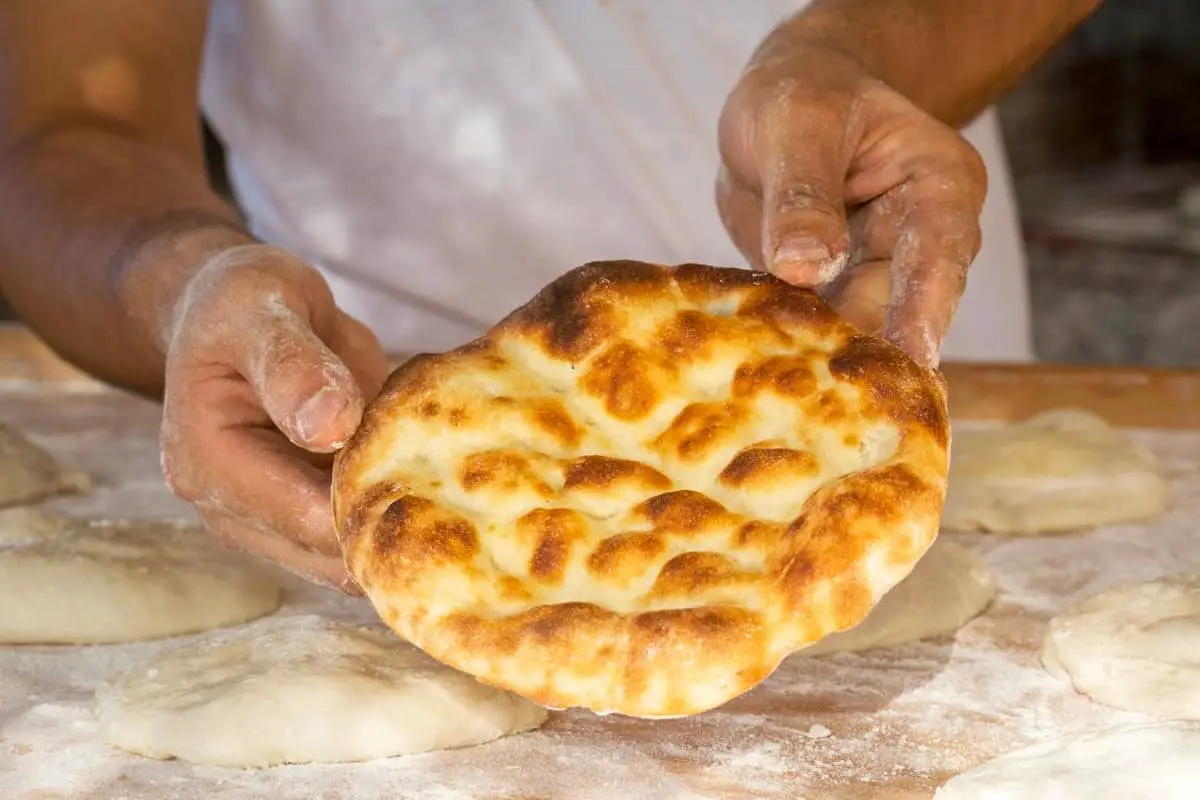 3. Bosnian Burek – Foods in Bosnia
4. Bosanski Lonac – Bosnia Foods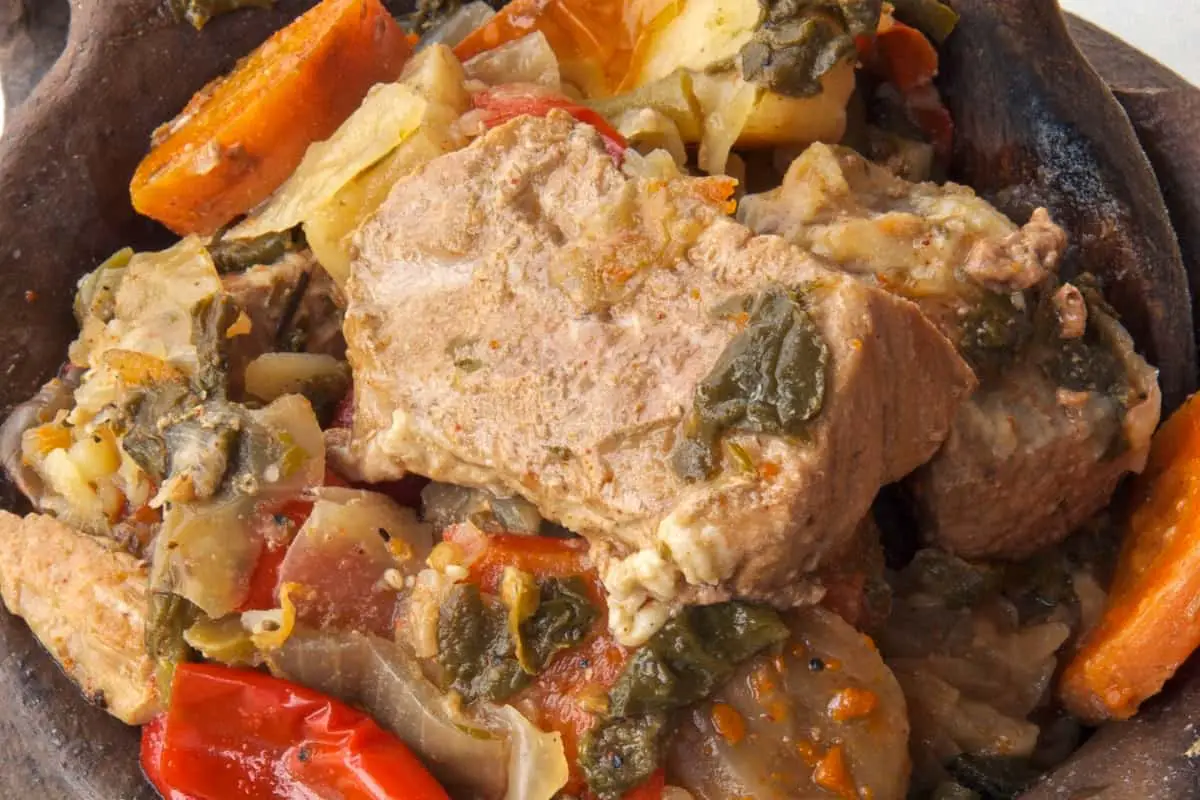 5. Begova Čorba (Bey's Soup Traditional Version) – Bosnian Food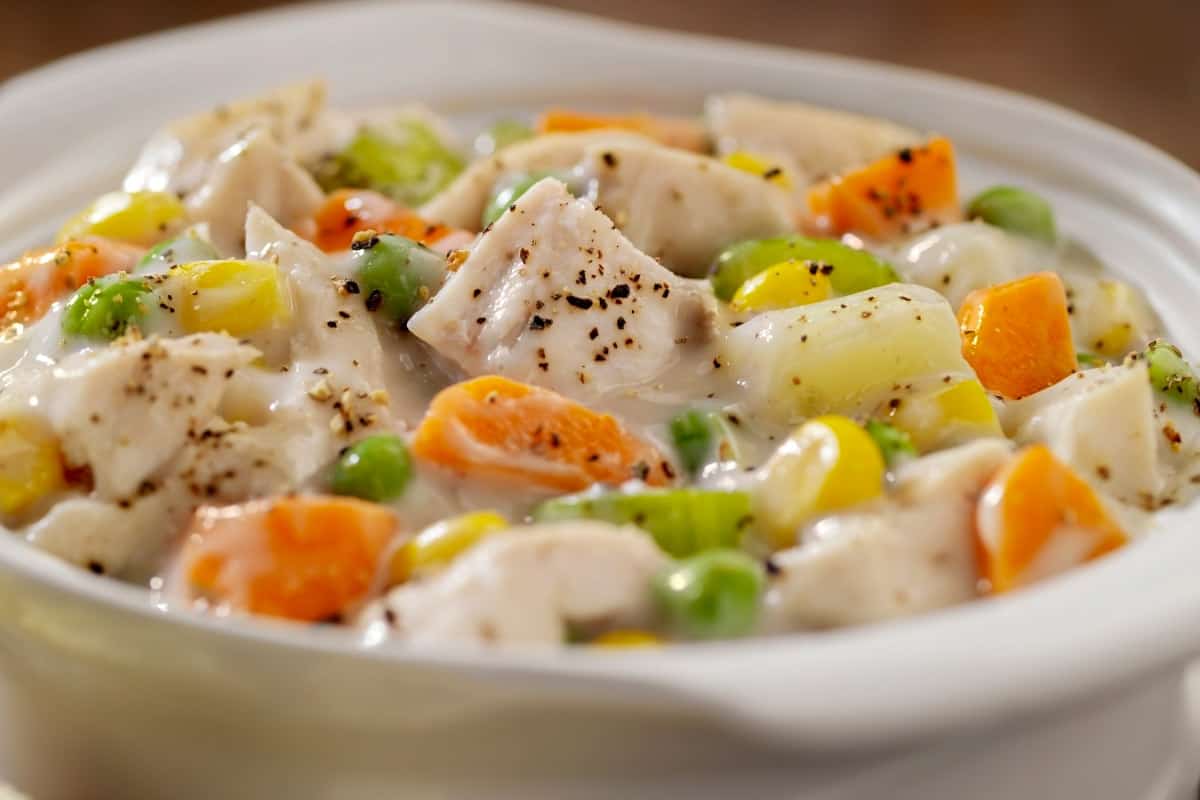 6. Klepe (Bosnian Minced Meat Dumplings) – Foods in Bosnia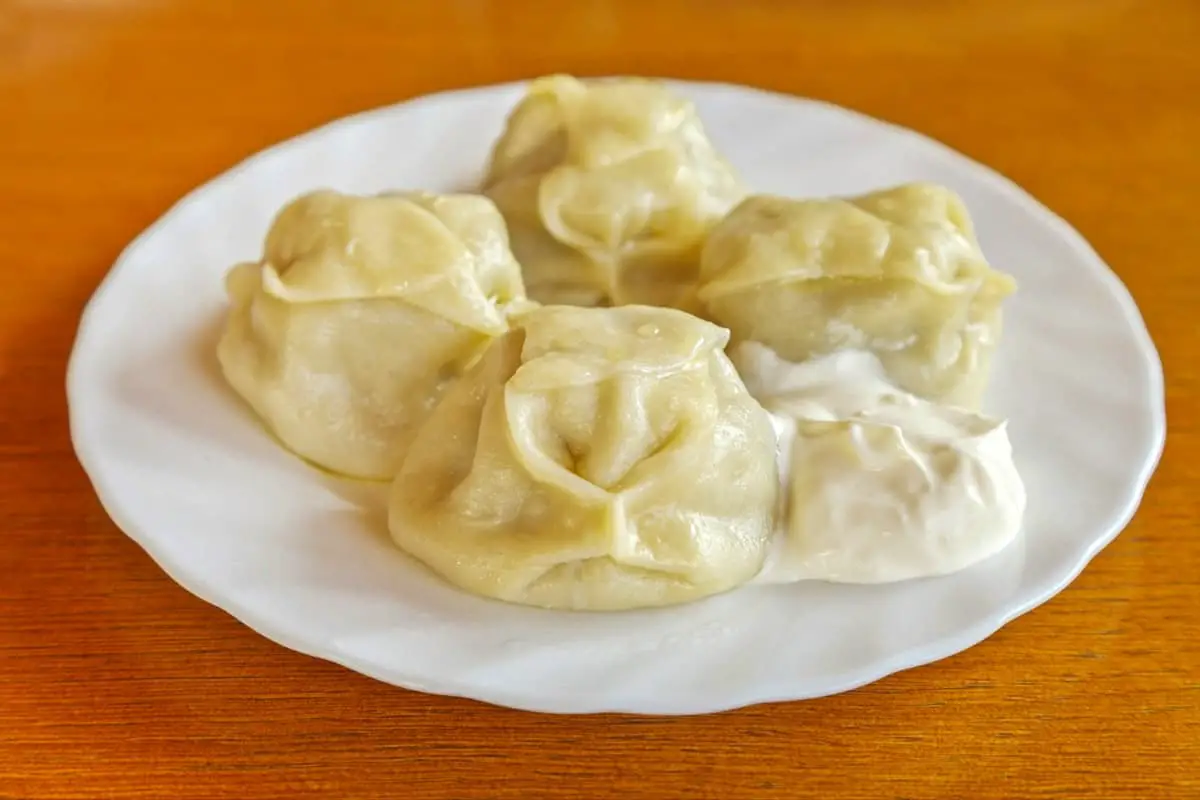 7. Dolmas (Stuffed Vegetables) – Bosnia Foods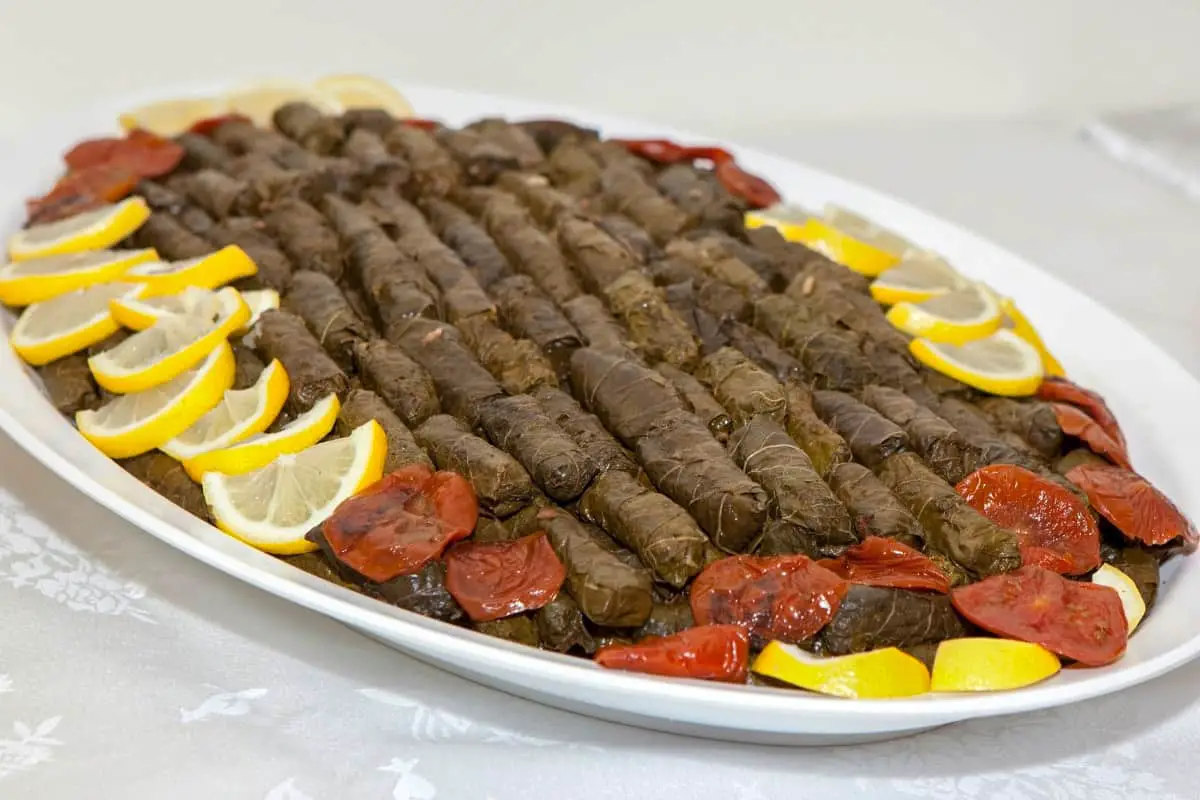 8. Grah (Bosnian Bean Soup) – Bosnian Food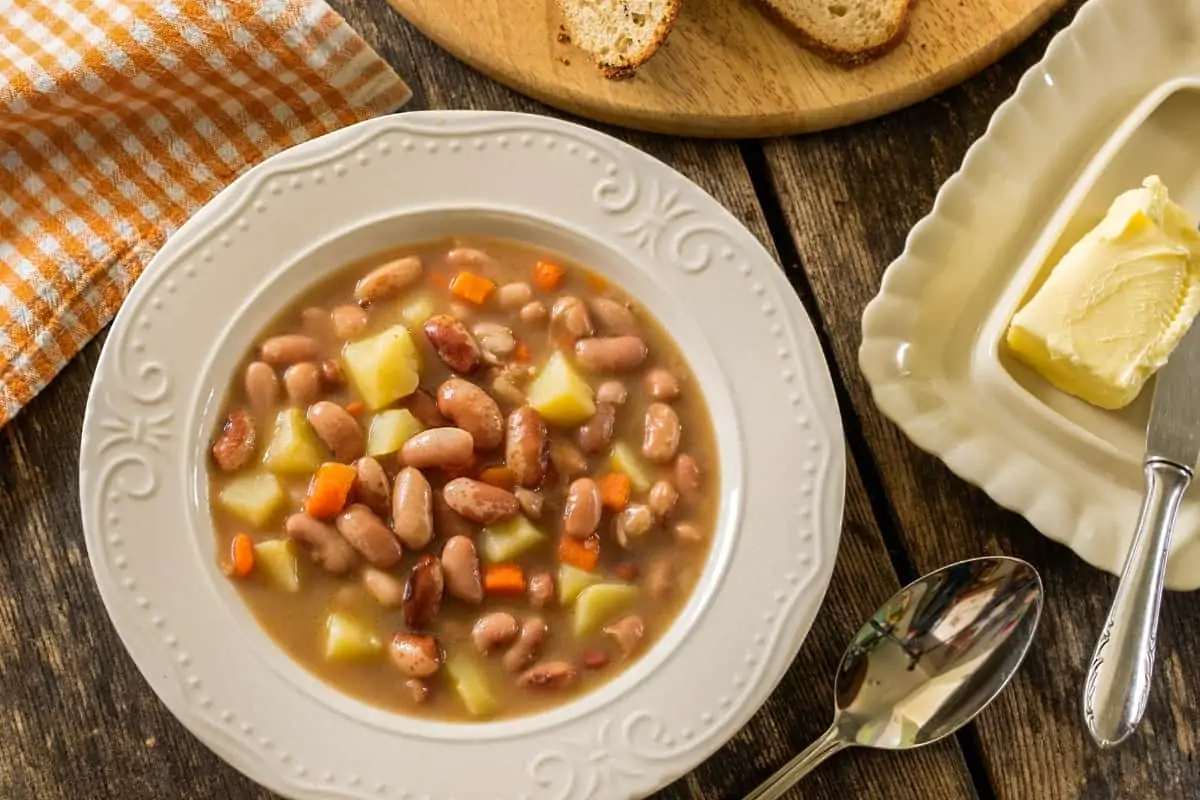 9. Tufahija (Walnut Stuffed Apples) – Foods in Bosnia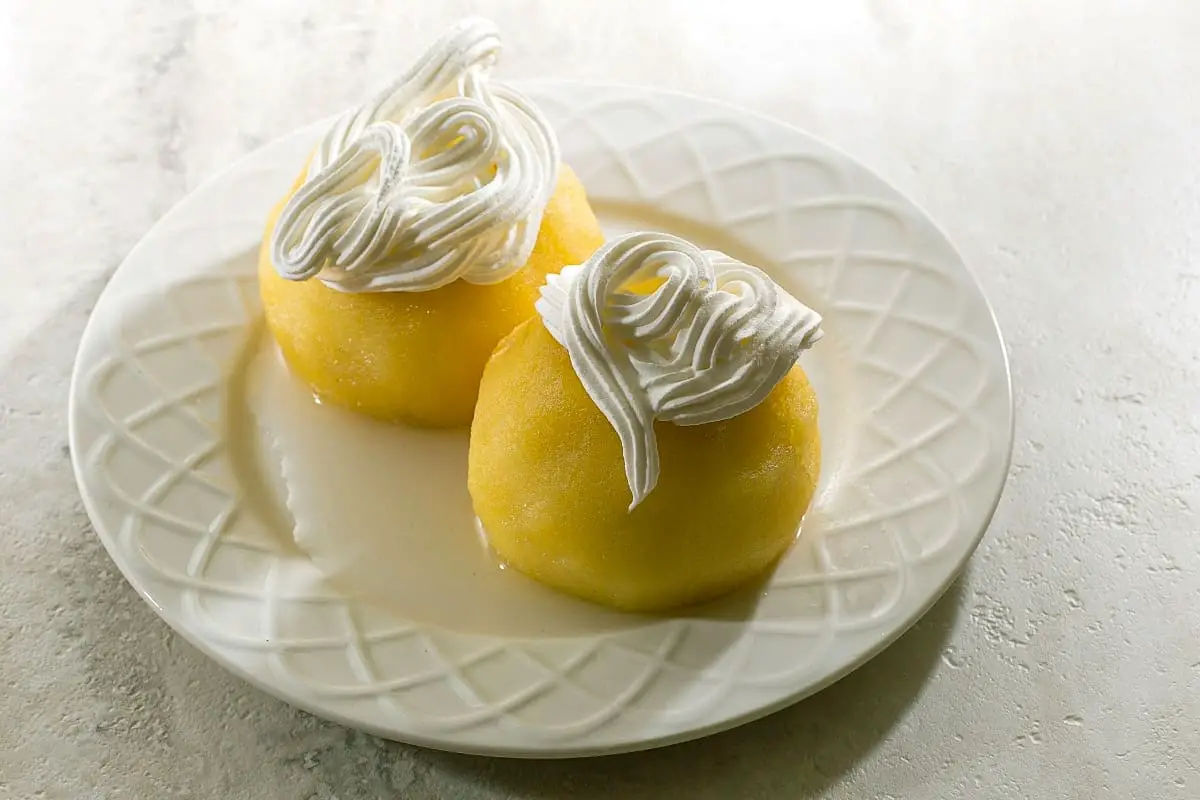 10. Uštipci (Doughnut-like Fried Dough Balls) – Bosnia Foods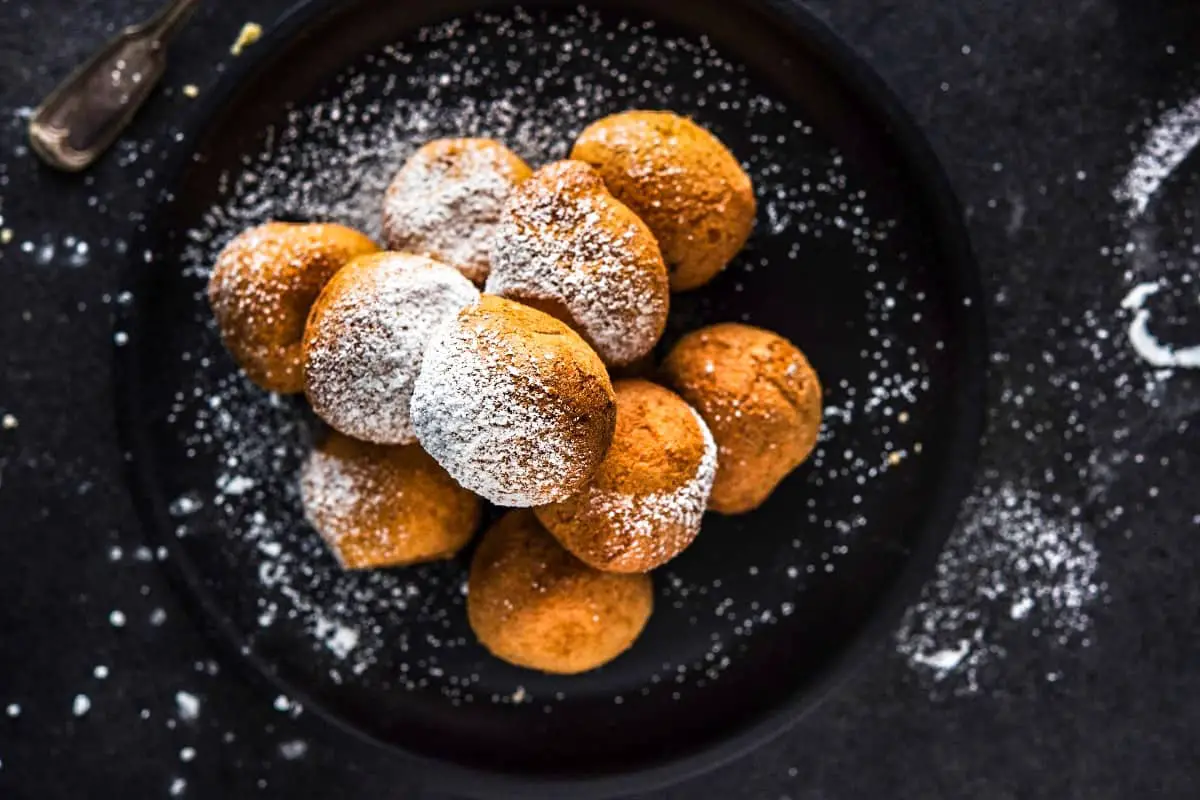 11. Jahnija – Bosnian Food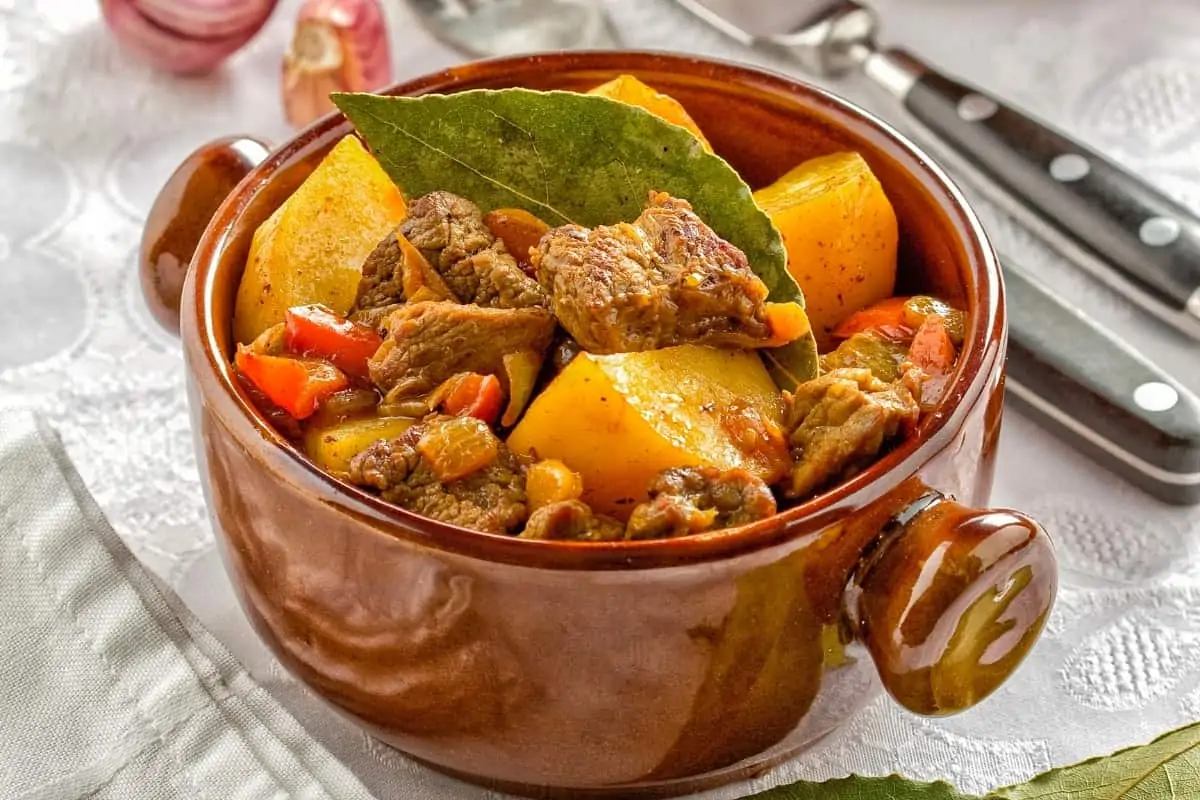 12. Kvrguša (Chicken "Bump" pie) – Foods in Bosnia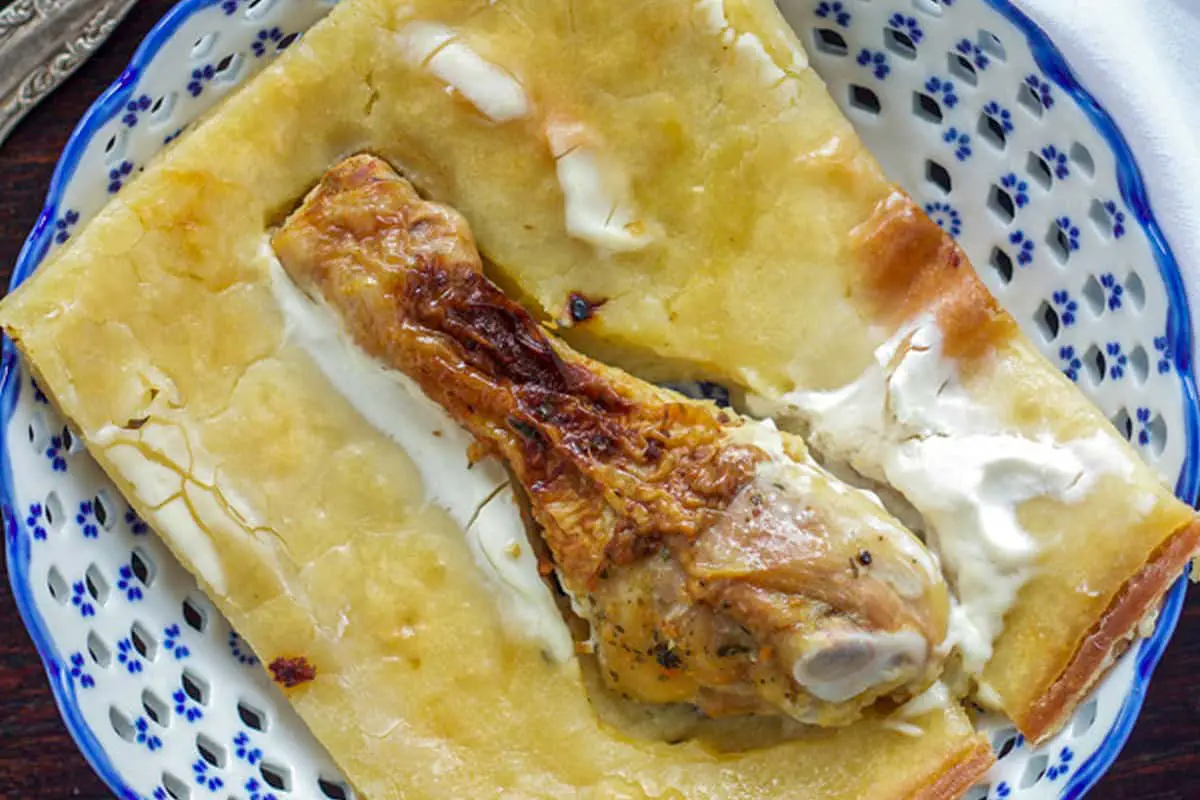 13. Japrak (Stuffed Vine Leaves) – Bosnia Foods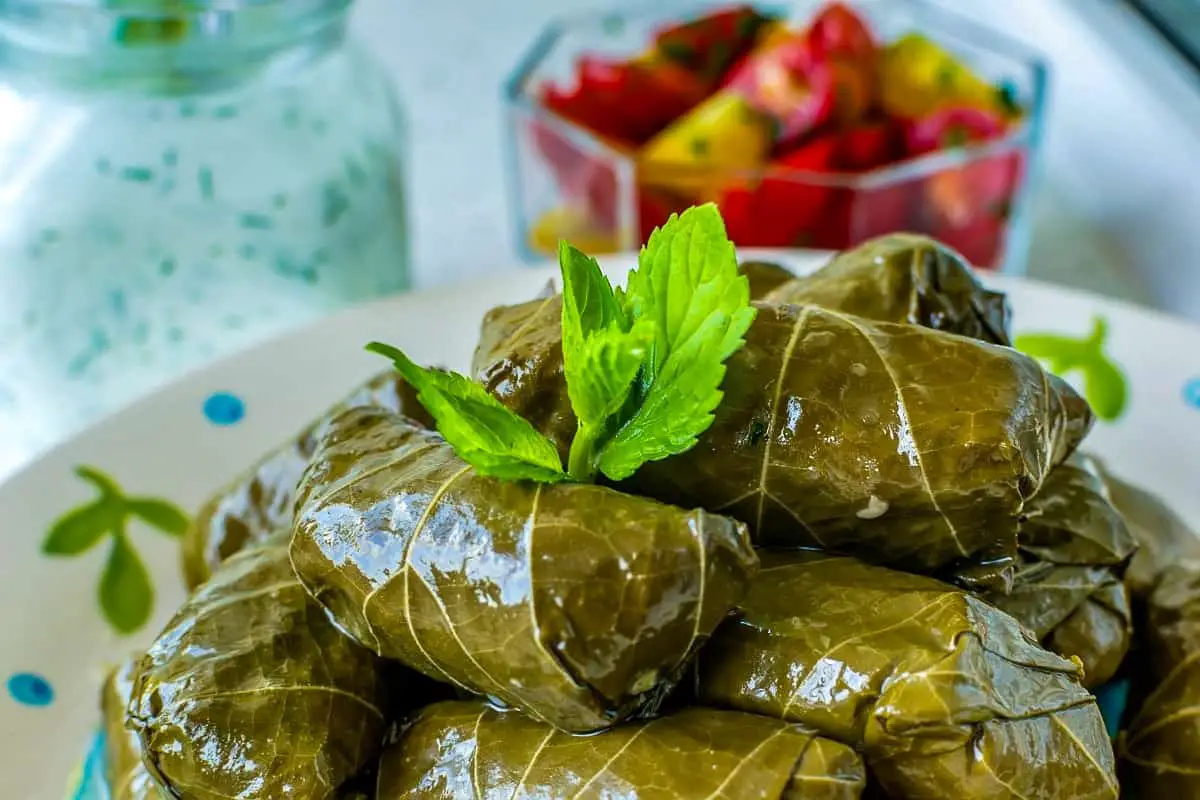 14. Domaća Pileća Supa (Homemade Chicken Soup) – Bosnian Food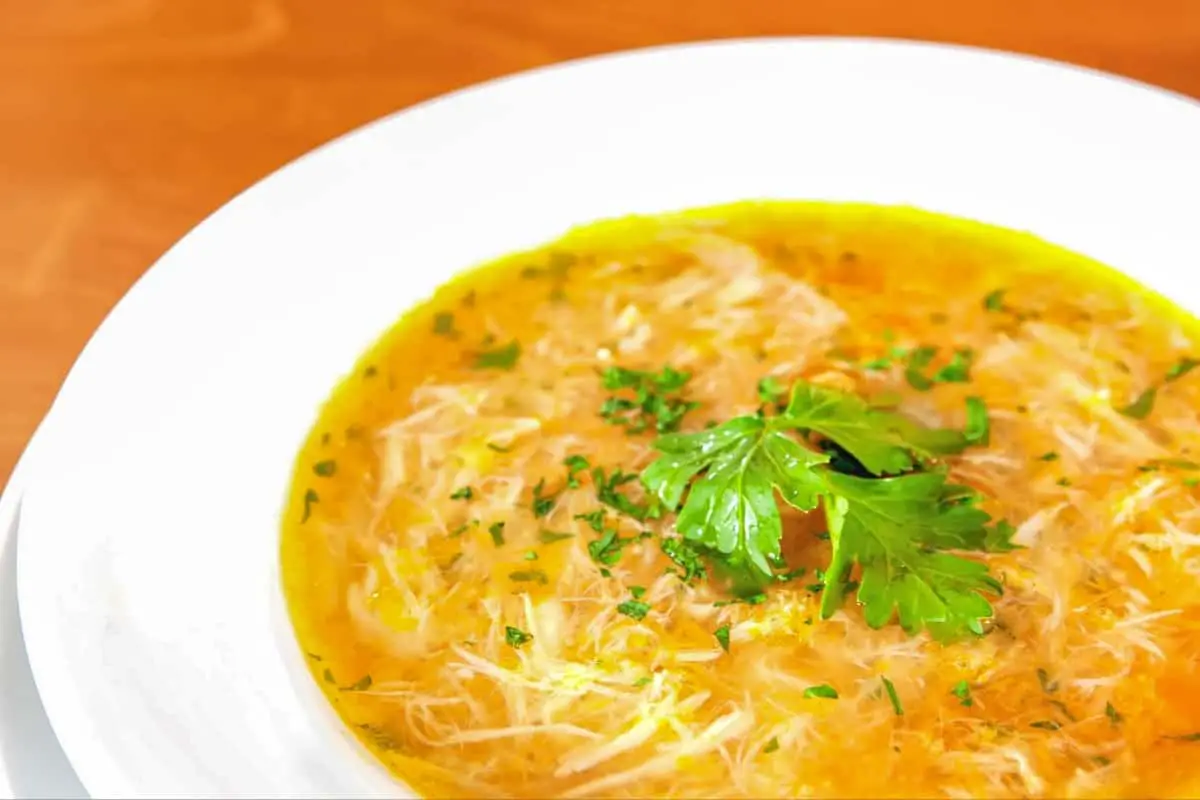 15. Djuvec Rice – Foods in Bosnia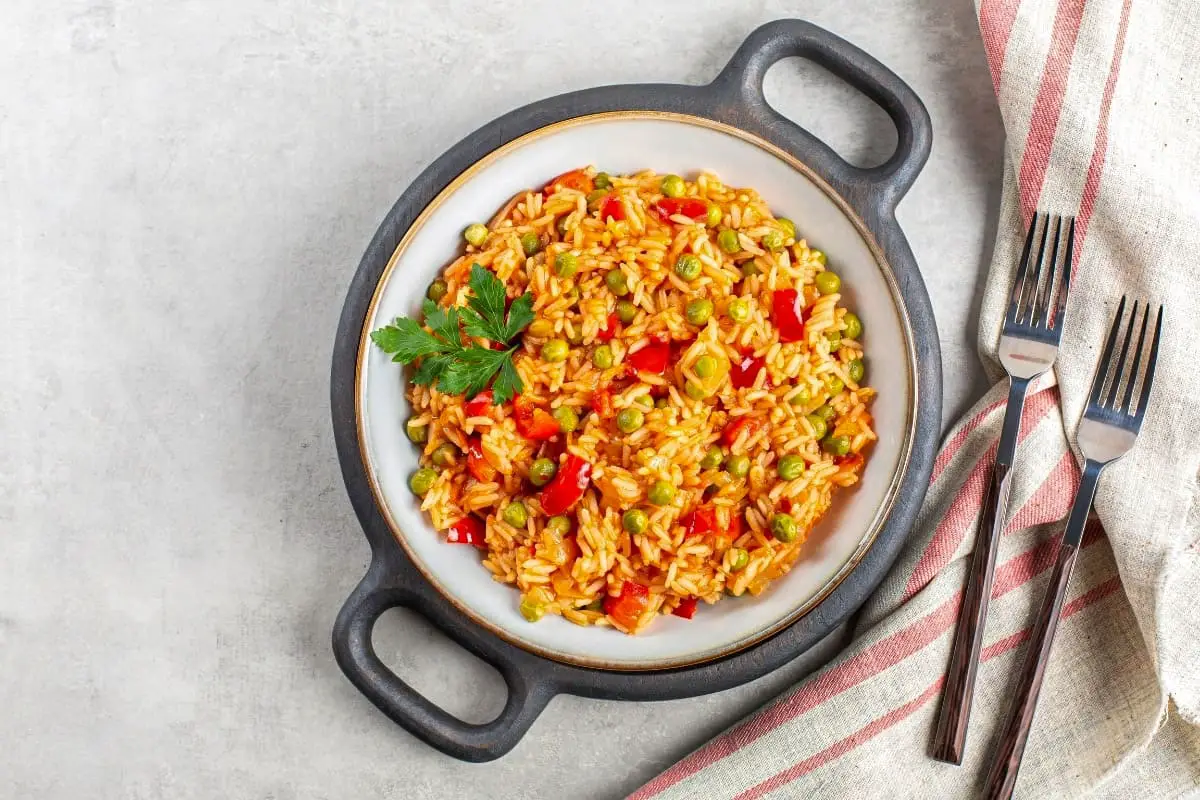 16. Bosnian Moussaka (Ground Beef Potato Casserole) – Bosnia Foods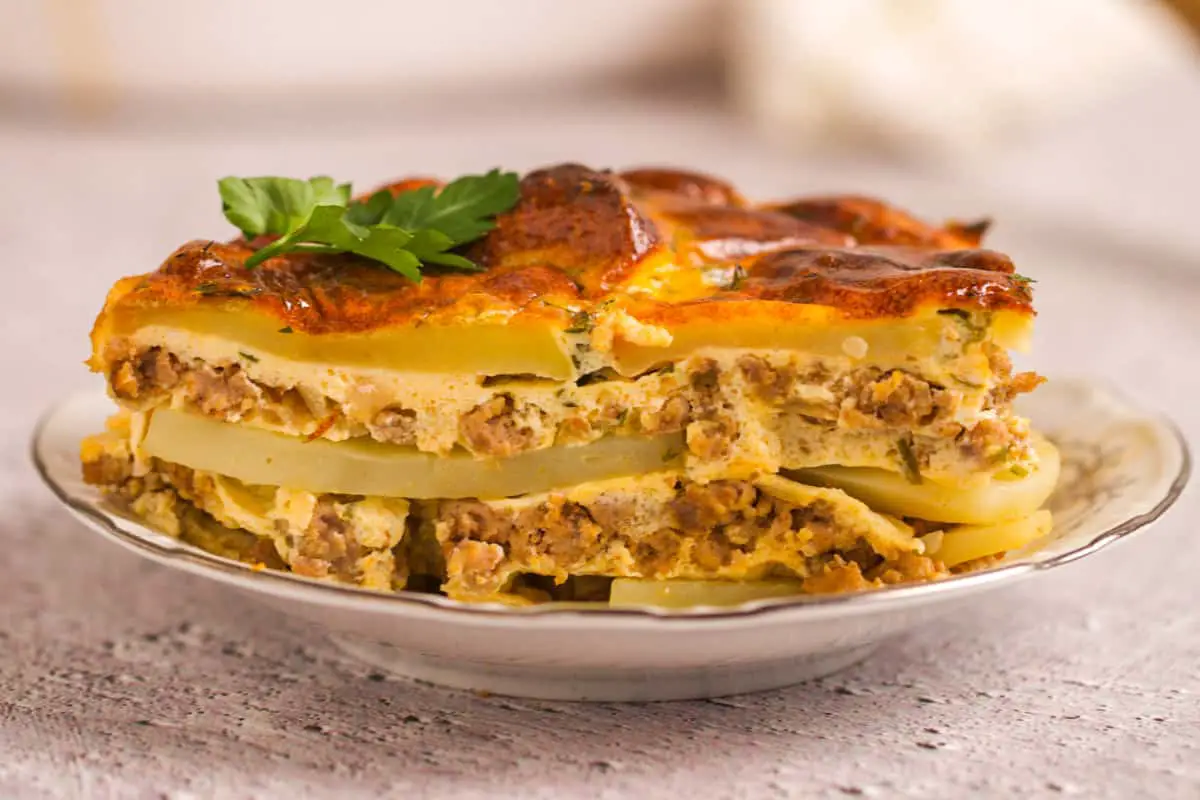 17. Ćutfe (Bosnian Style Meatballs) – Bosnian Food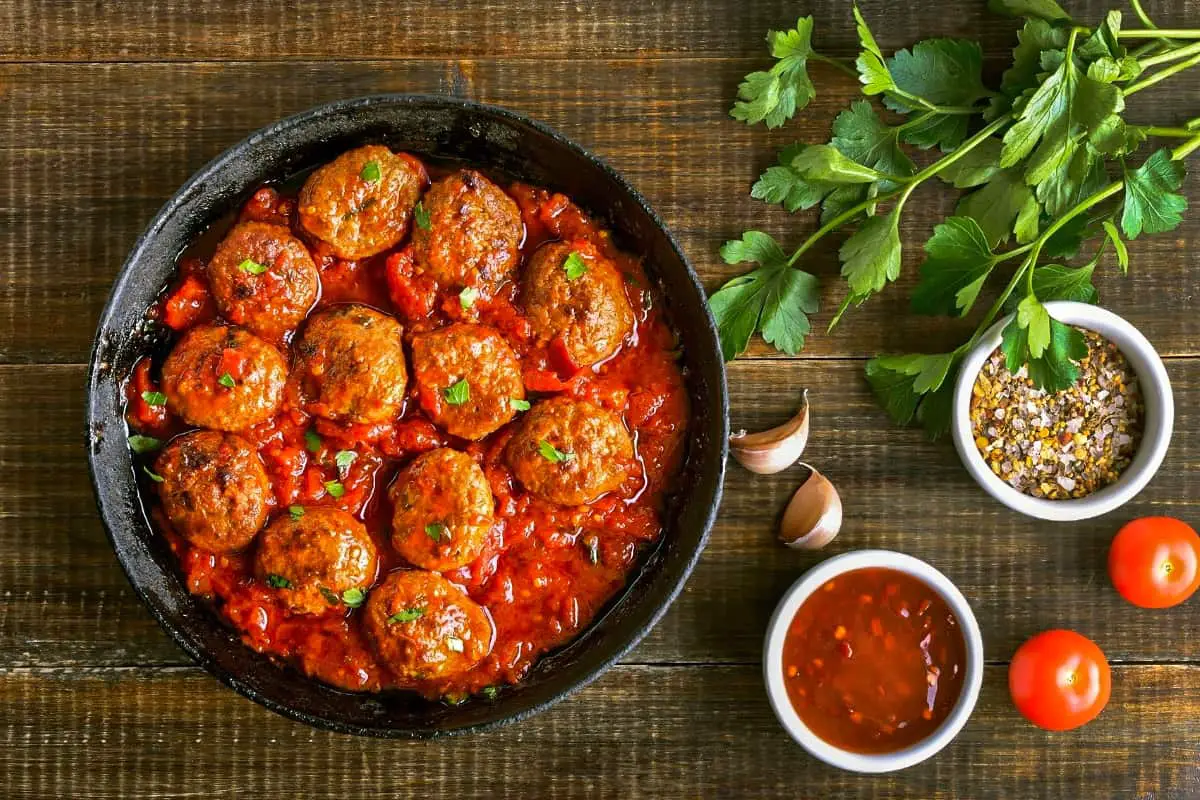 18. Hurmašice (Bosnian Syrup Biscuits) – Foods in Bosnia
19. Baklava – Bosnia Foods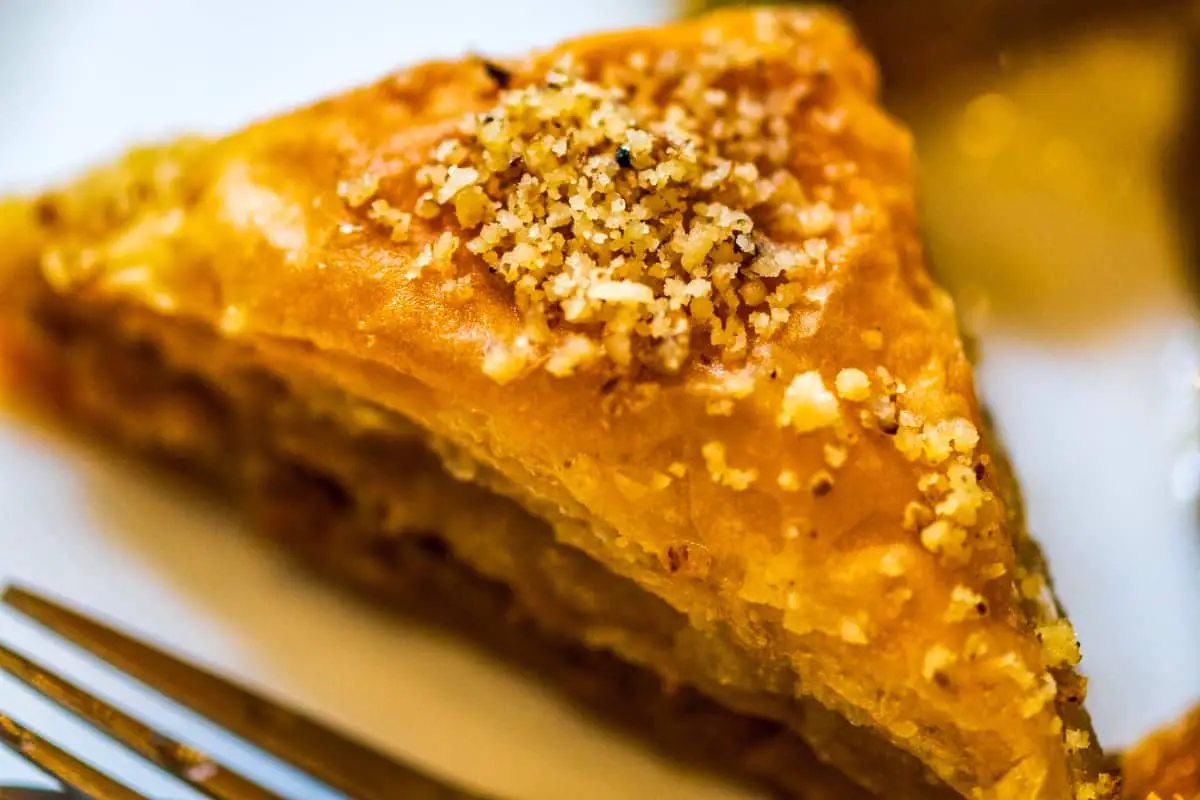 20. Bosnian Coffee – Bosnian Food
21. Kljukuša (Hash Brown Pie) – Foods in Bosnia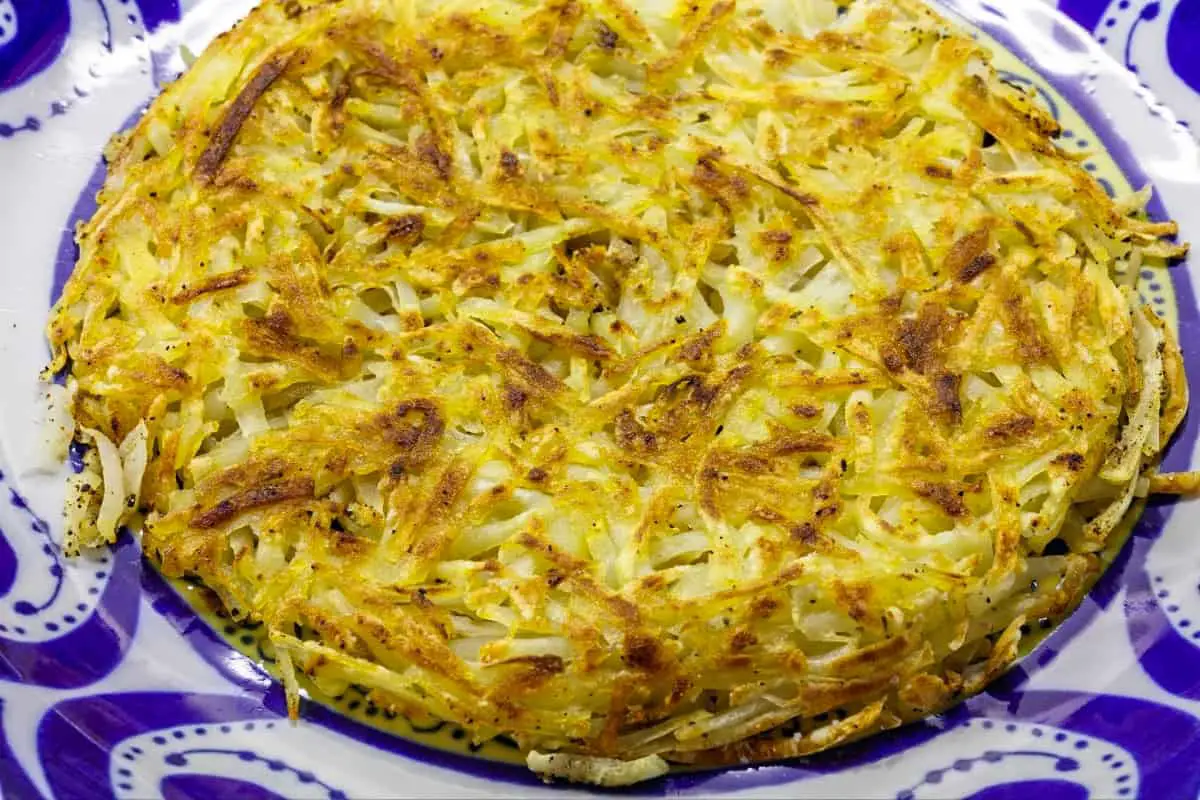 22. Palačinke (Balkan Crepes) – Bosnia Foods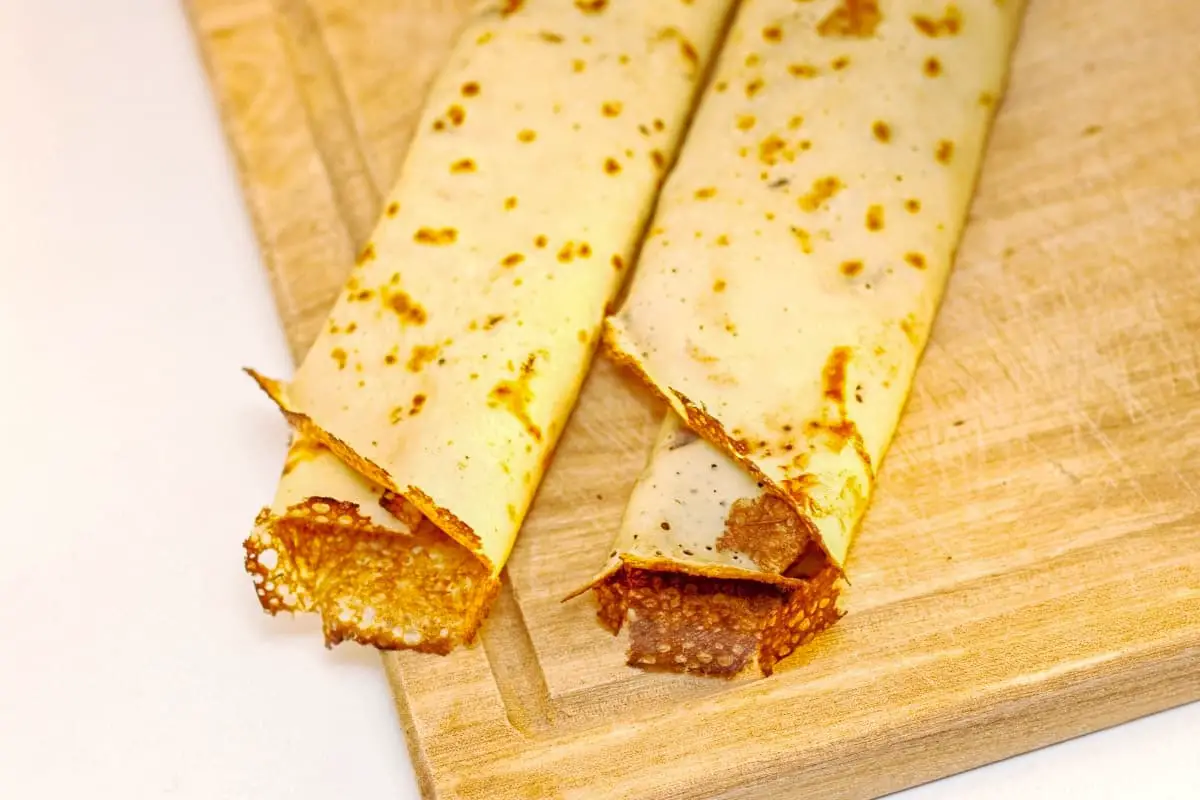 23. Kiflice (Sweet Jam-filled Pastries) – Bosnian Food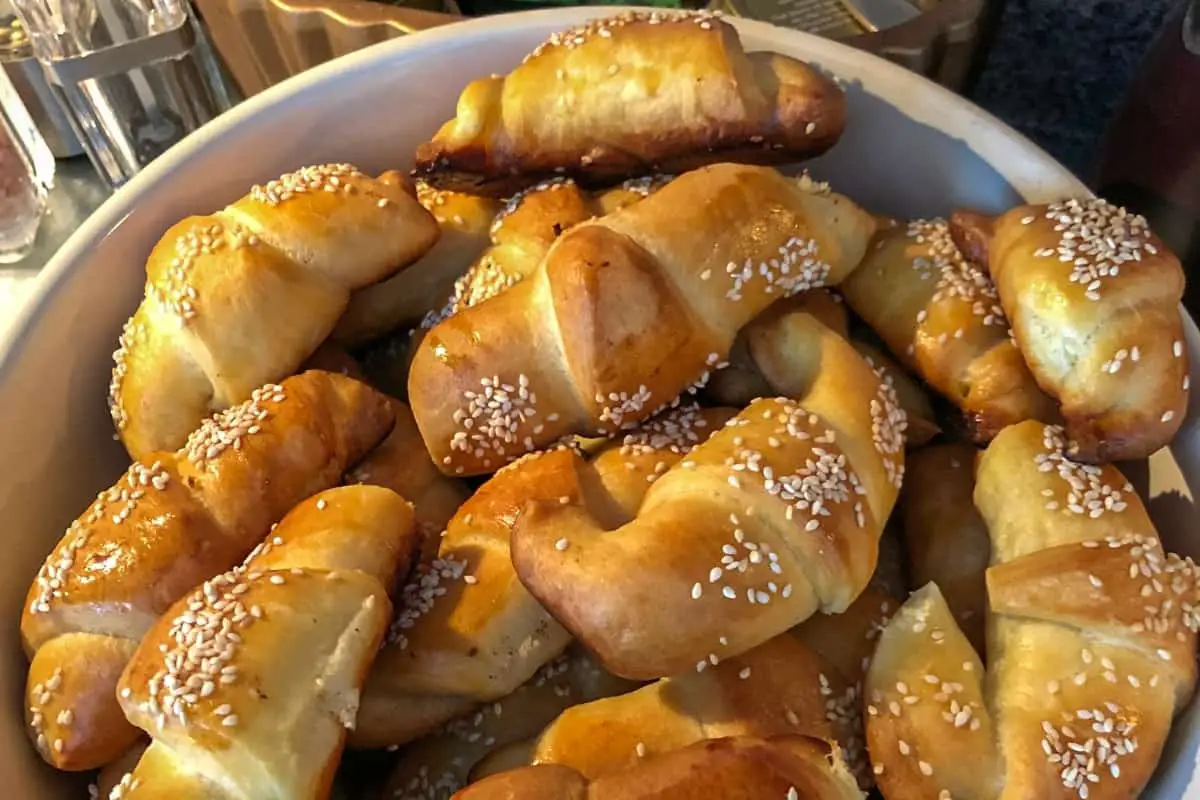 24. Prijesnac (Traditional Cheese Pie) – Foods in Bosnia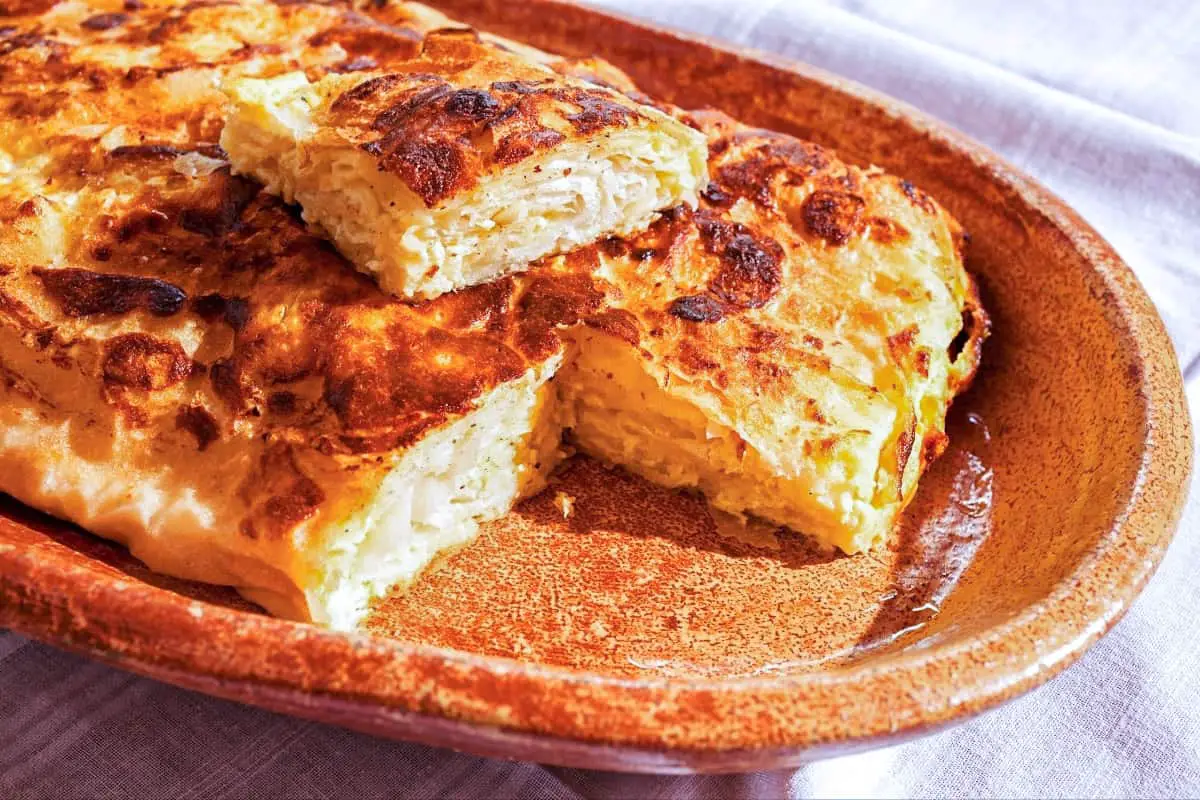 25. Pita Sirnica (Bosnian Cheese Pita) – Bosnia Foods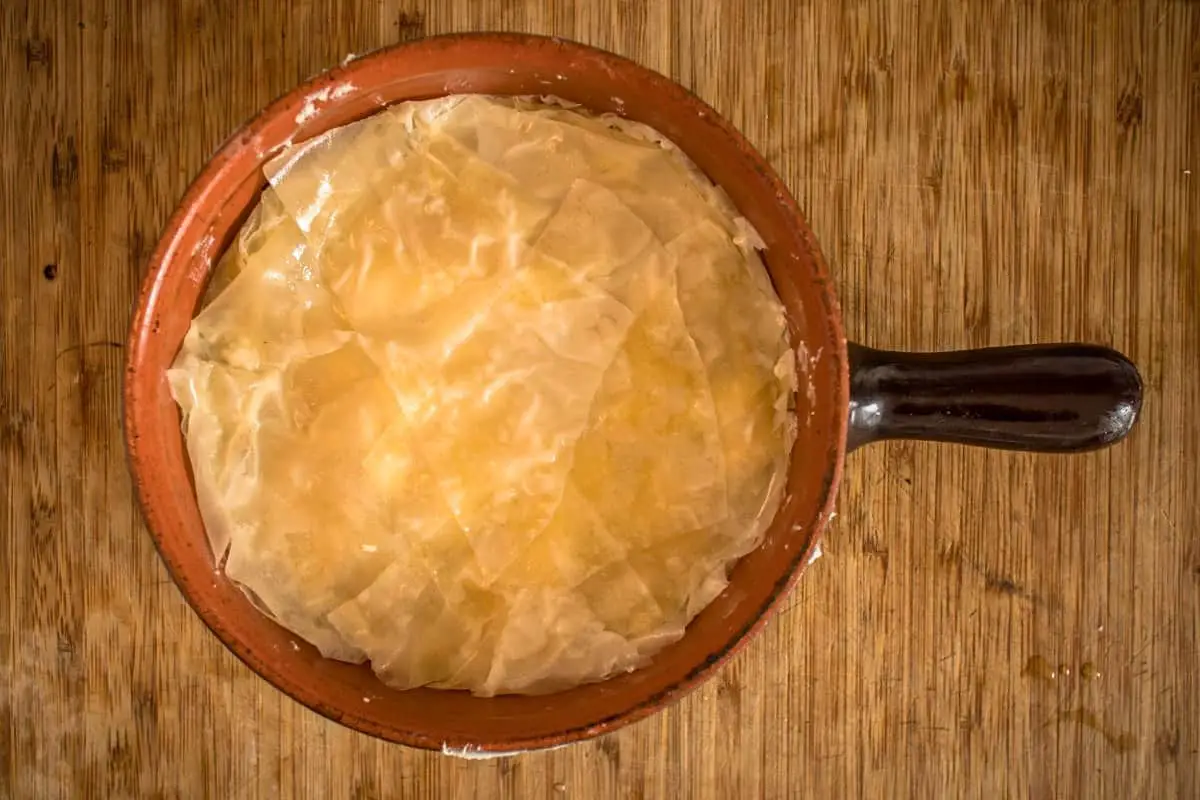 26. Šape (Bosnian Butter Cookies) – Bosnian Food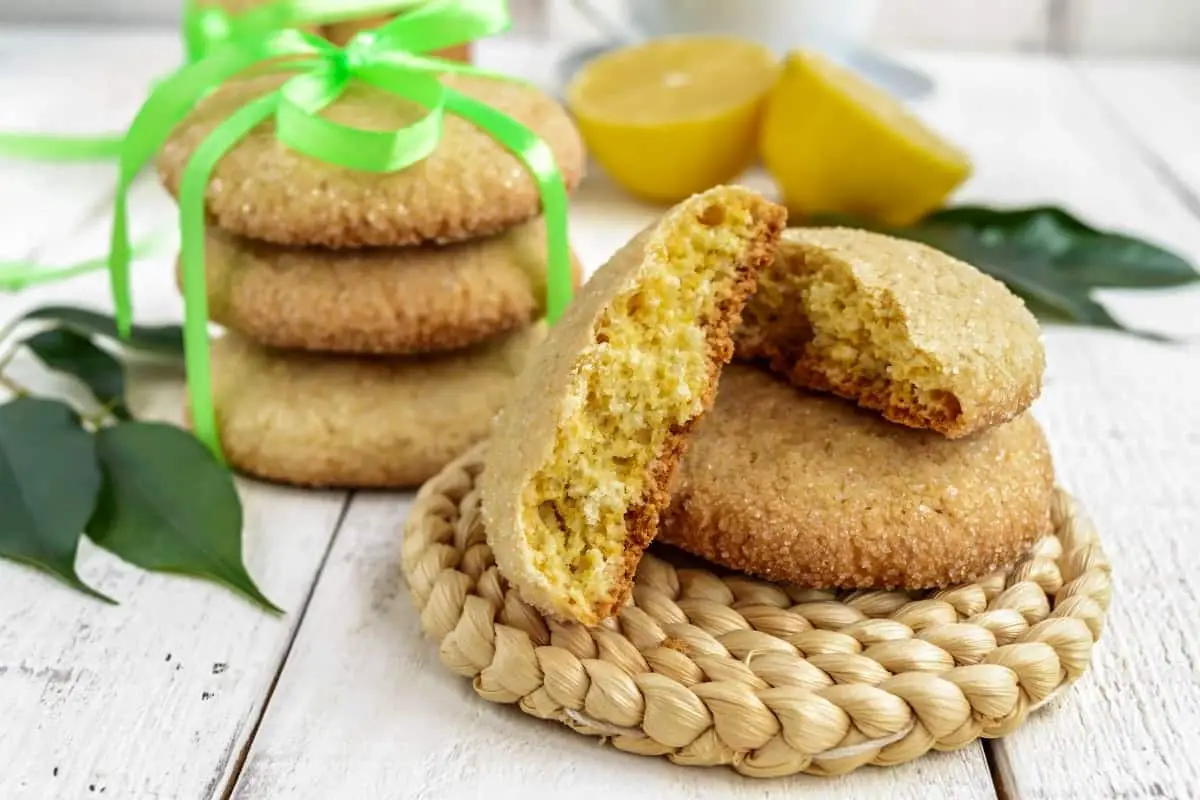 27. Bosnian Pita Phyllo Pie – Cheese & Spinach – Foods in Bosnia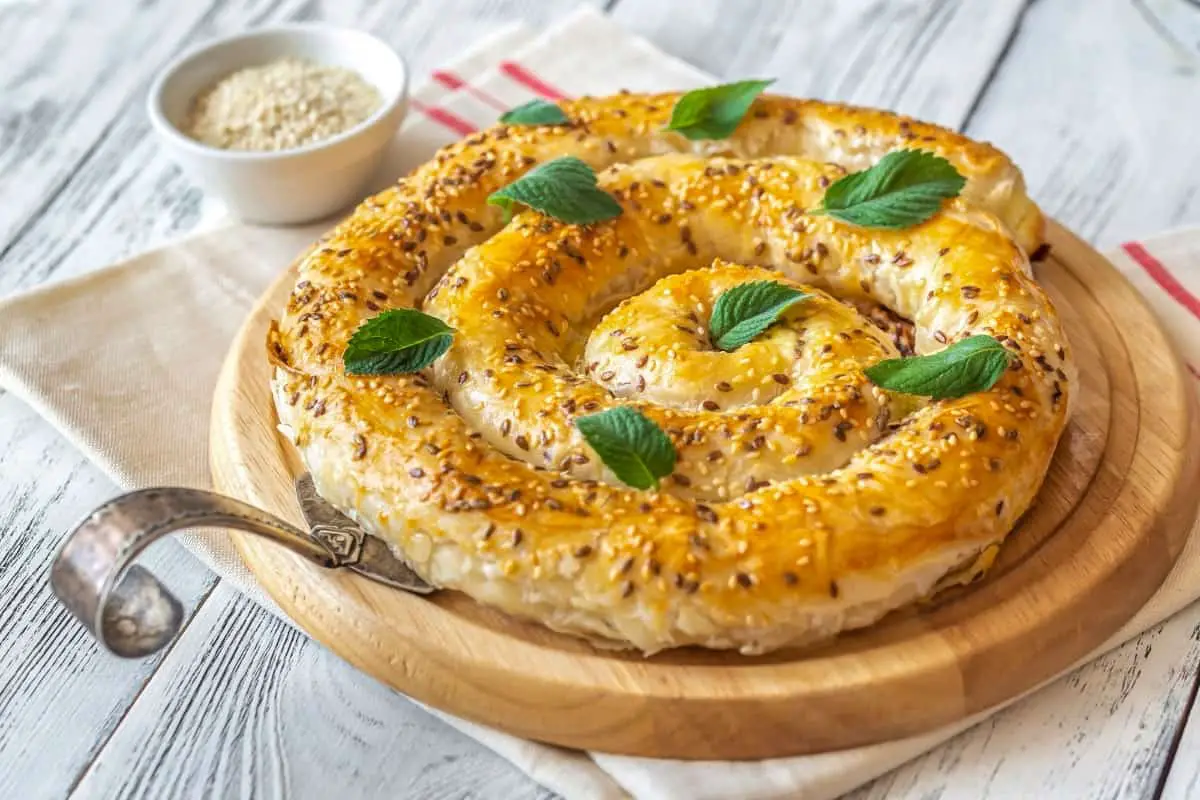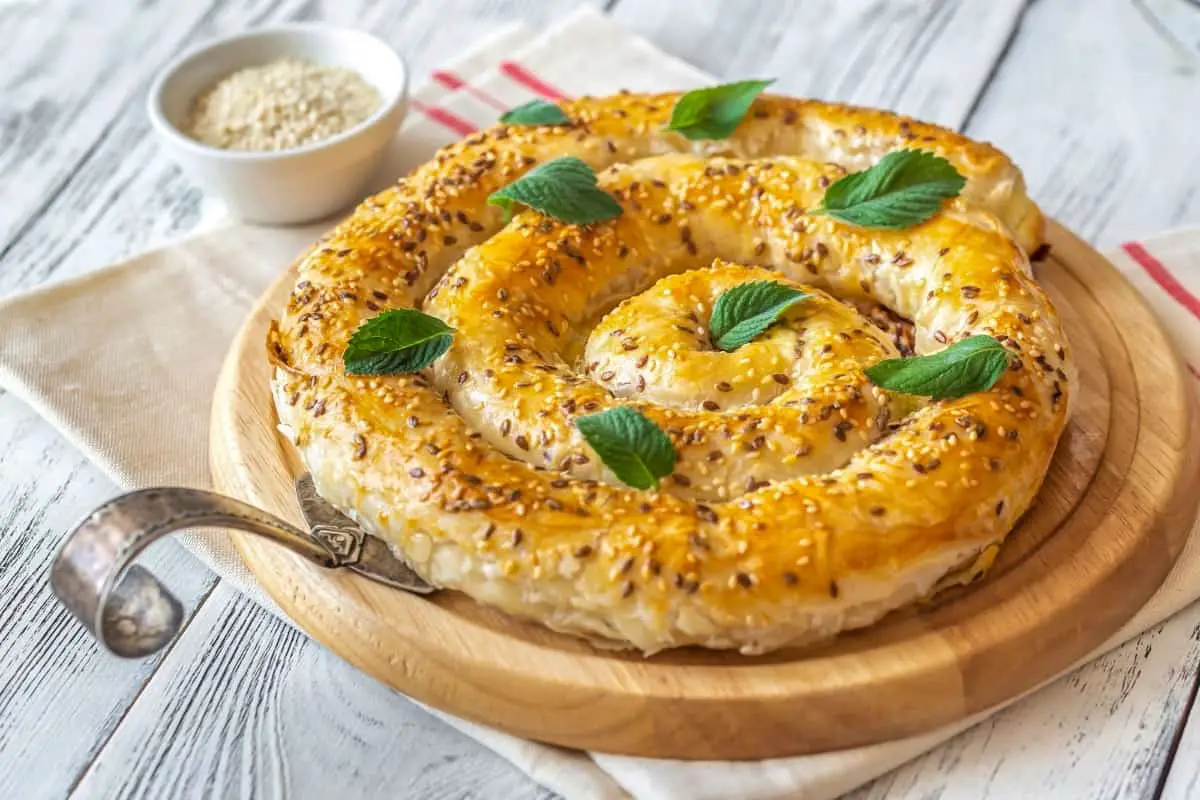 28. Cupavci (Bosnian Hairy Cake) – Bosnia Foods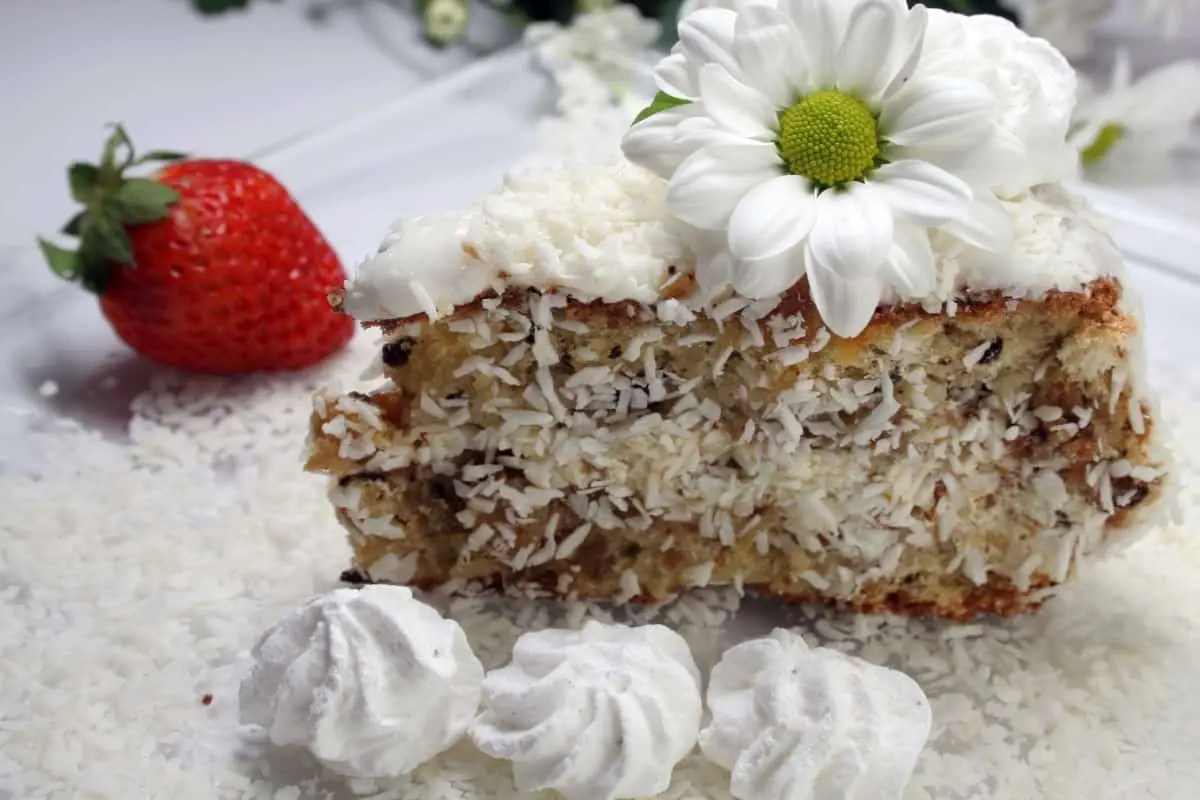 29. Krempita (Vanilla Custard Cake) – Bosnian Food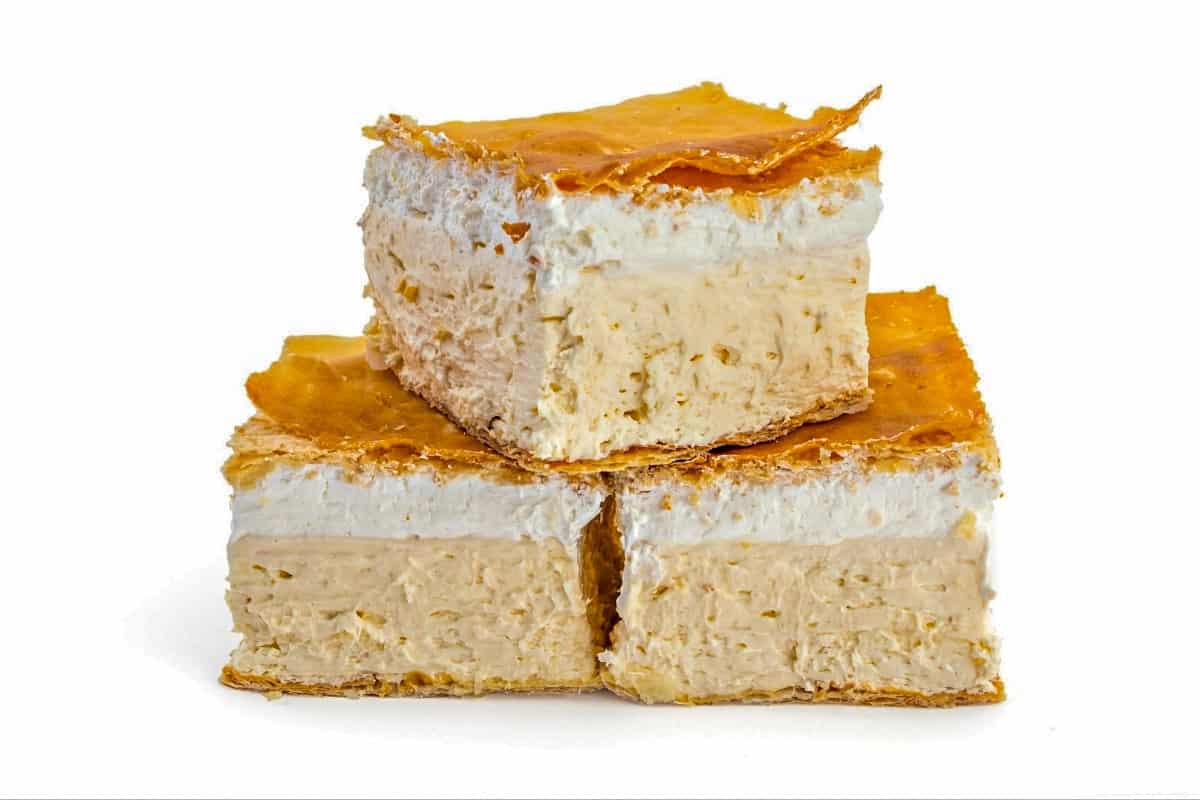 30. Bosnian Lokum – Foods in Bosnia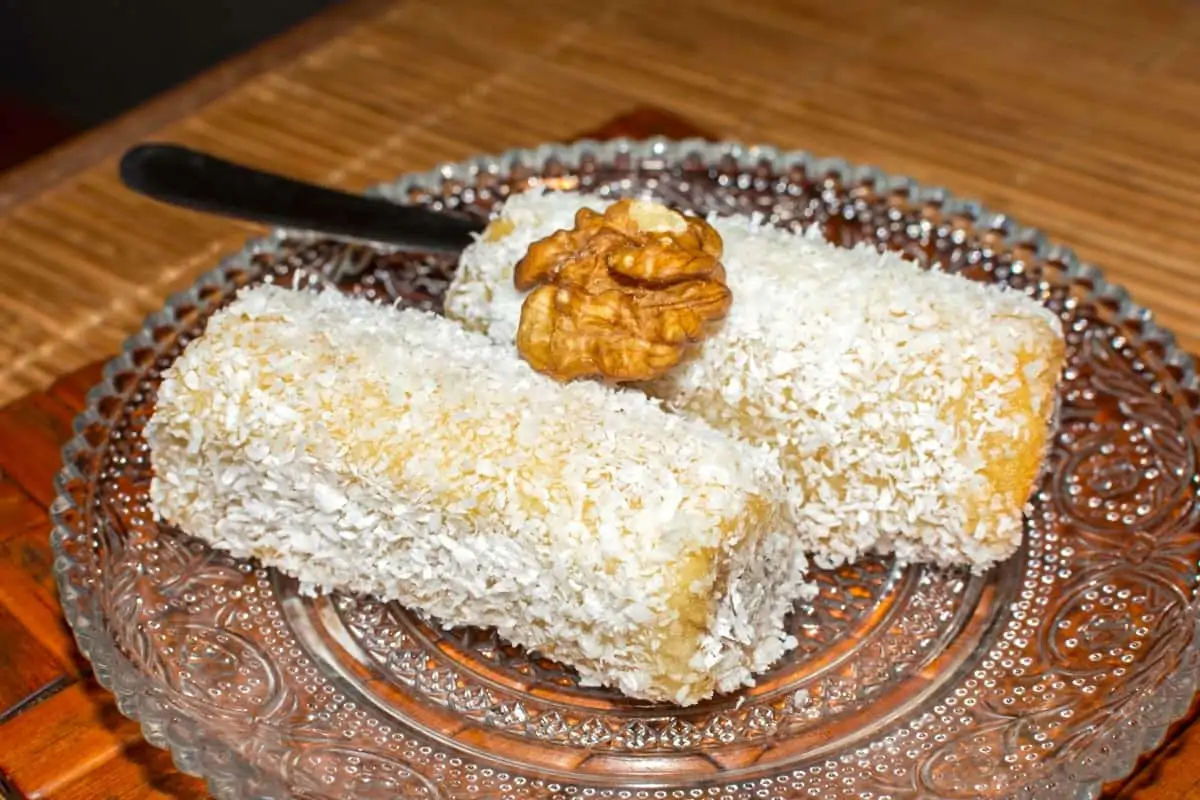 ---
---
History of Bosnian Food Cuisine
Bosnian cuisine is balanced between Western and Eastern influences. Bosnian cuisine is closely related to Turkish, Mediterranean and other Balkan cuisines, along with some Central European influence. Many of the traditional dishes have been made from the same recipes for hundreds of years.
Bosnian cuisine uses many spices, but usually in moderate quantities. Most dishes are light, as they are boiled; the sauces are natural, consisting of little more than the natural juices of the vegetables in the dish. Typical ingredients include tomatoes, potatoes, onions, garlic, bell peppers, cucumbers, carrots, cabbage, mushrooms, spinach, eggplant, dried and fresh beans, plums, milk, paprika and cream called pavlaka and kajmak. Typical meat dishes include primarily beef, lamb, and poultry.
What Are Some of the Traditional Bosnian Food Dishes
Cevapi. Cevapi are small, oblong-shaped kebabs from lamb and beef served in Lepinje (Bosnian pita bread) with raw onions. Locals eat this for lunch, dinner, or as a snack.
Burek. The Burek comes from Turkey brought to the Balkans by the Ottoman. Bureks have a flaky pastry with a meat, cheese, or spinach filling.
Baklava. Baklava, found across the Balkans and Caucasus, is a dessert treat made from sheets of filo pastry. Bosnian Baklava looks a bit like a small cake with layers of nuts, syrup and honey.
Begova Corba. Bey's Soup, was an Ottoman favorite. Slow-cooked chicken and vegetables such as carrots, potatoes and celery, boil into a thick, creamy stew making a warm appetizer.
Klepe (Bosnian minced meat dumplings). The Balkans are great at dumplings, Klepe being the Bosnian food version. Imagine a dough stuffed with either tangy cheese or meat (lamb or beef) before being steamed to create a soft ravioli-like texture. Klepe comes with a yoghurt or garlic sauce and almost melts in the mouth.
Dolma. Dolma is vegetables, such as eggplant, peppers and zucchini, that are stuffed with either meat or rice and seasoning.
Grah (Bosnian Bean Soup). Grah is a traditional Bosnian bean soup using Peruano beans as the main ingredients, served alongside bell peppers, onions and carrots. Often slow-cooked beef is added to the soup.
Bosanski Lonac (The Bosnian Pot). Bosanski Lonac is said to be one of the national dishes. The stew is unique to Bosnia and uses a particular way to prepare the meal. Cooks put large chunks of both meat and vegetables in alternating layers until the pot is full.
Tufahija. An apple boiled in sugar and stuffed with walnuts is served with its syrup and whipped cream in a large glass.
Ustipci. Every Ustipci is different. Arguably the most delicious treat in Bosnia is Ustipci, or small balls of fried dough with either a sweet or savory filling. Recipes pass from generation to generation making each version slightly different to the next. Sweet ones use jam or honey while their savory counterparts have cheese or meat.
FAQ's About Popular Bosnian Food
What is The Most Popular Food in Bosnia?
Bosnia's national dish, cevapi, looks like an oblong sausage made from minced beef or mutton. You'll find cevapi, the Bosnian kebab, sold in most restaurants often served as a set of eight to ten pieces with raw onions, sour cream and lepinje or somun.
Does Bosnia Have Good Food?
Bosnian food ranks as some of the best in Eastern Europe with influences from the Ottomans, the Mediterranean and Central Europe. Dishes, like Bosnian cevapi and grilled meats, are favorites for dinner whereas bureks make delicious snacks.
Is Bosnian Food Spicy?
Bosnian food uses many spices, but usually in moderate quantities. Most dishes are light, as they are boiled; the sauces are natural, consisting of little more than the natural juices of the vegetables in the dish.
Is Bosnian Cuisine Healthy?
The consumption of fruits, vegetables, milk and dairy products are the requirements of healthy eating, which puts Bosnian cuisine into the desirable category when taking into the consideration their healthy aspects.
How is Bosnian Coffee Made?
Bosnian coffee is very strong, with a bold, dark flavor tempered only by sugar. It's made by boiling ground coffee and water — somewhat like cowboy coffee — and there's no filtration, so you may find a few grounds in your cup.
---
---
For complete photos and videos of our trip visit our photos on our page World Recipes Facebook Page
You May Want to Join Our World Recipes Facebook Group