The authentic Barbados recipes are a treat everyone should enjoy at least once. Barbados is a country located between the North Atlantic Ocean and the Caribbean Sea, to the northeast of Venezuela. It is an island the Portuguese first occupied in 1625, followed by the British in 1627. The Caribbean Island stayed under British colonialism until 1966 when it became an independent state.
The History of Food from Barbados
Traditional Barbados recipe are a combination of several international cuisines like African, Caribbean, West Indian, Chinese, and European, mainly the Portuguese, creating a culinary experience that is unique and one that anyone lucky enough to have a taste will rave about.
Barbados has a favorable humid soil, which means that the island is heavily loaded on fruits like papaya, kiwi, pineapples, and bananas as well as vegetables such as tomatoes, potatoes, garlic, onions, and celery, making the best accompaniments. To top off, authentic Barbados recipes are fragrant spices and herbs that combine all the ingredients and contribute to a deeper flavor.
Seasoning also plays a huge role authentic Barbados recipe and in traditional Barbados food preparation. Due to the large variety of locally produced selections, the chefs and cooks have a wide range from which to make their choices. To avoid using one seasoning to add flavor to the food, they use spices and herbs together to generate that Barbadian cuisine aroma you will always talk about. Some of the seasonings commonly used in Barbados resemble those used in the UK, such as parsley, garlic, basil, marjoram, cloves, thyme, paprika, pepper, and salt.
20 Best Authentic Barbados Recipes to Cook At Home
---
---
10 Traditional Barbados Recipes for Main Course Ideas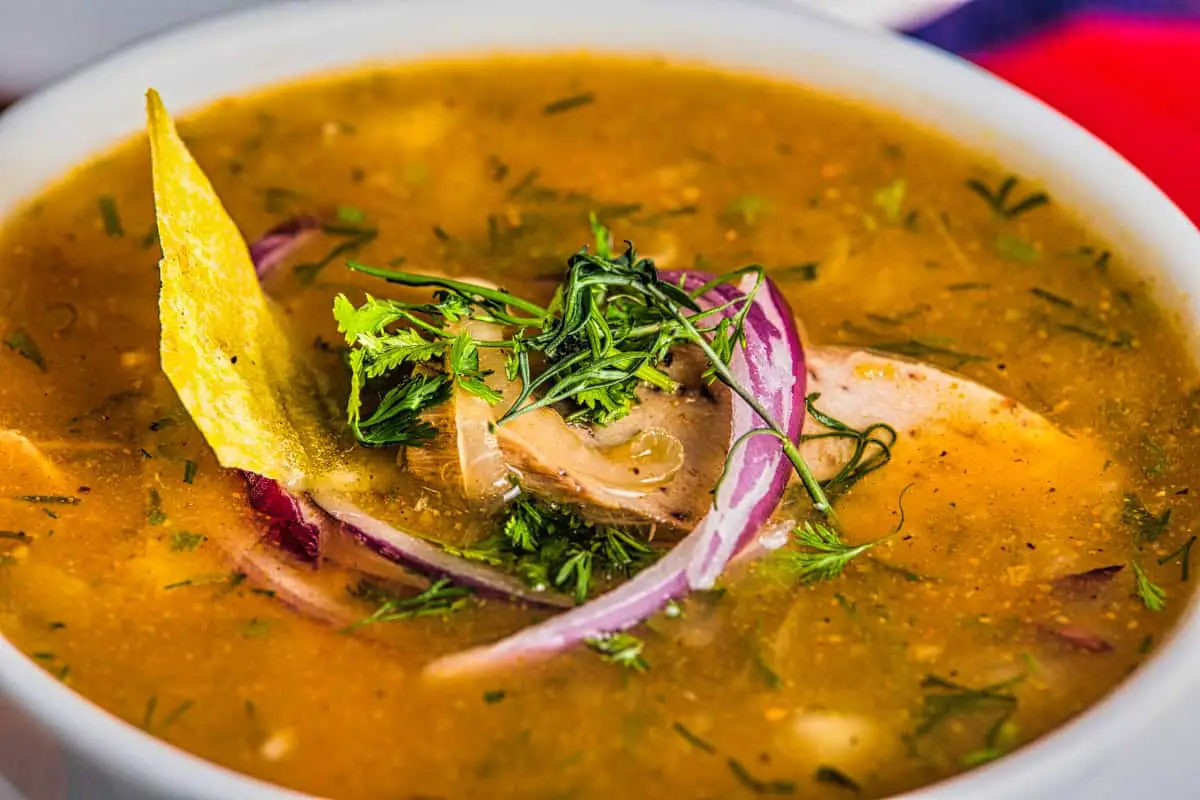 Cou cou, served with flying fish is an authentic Barbados recipe. Somewhat similar to polenta or grits, Cou-cou is made with corn meal and okra.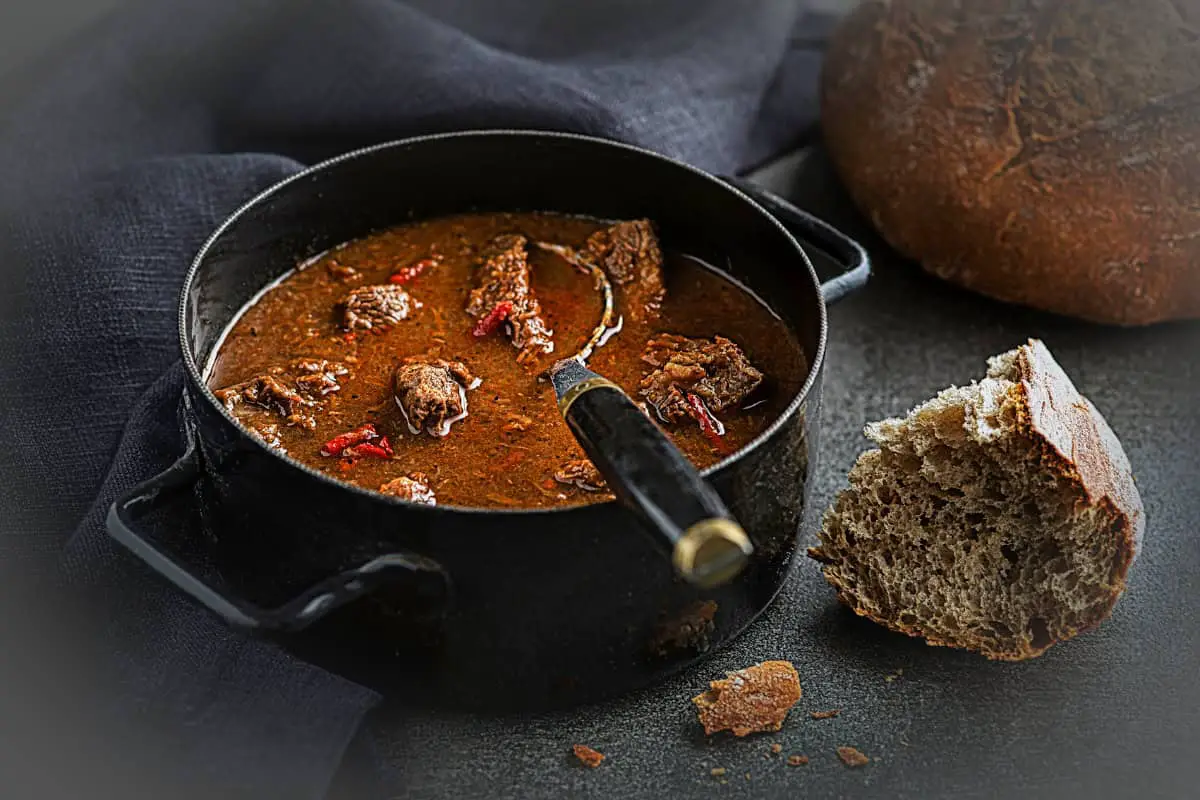 We first encountered this delightfully warming traditional Barbados recipe in a restaurant in Bridgetown, Barbados, and we think our version of it is extremely good.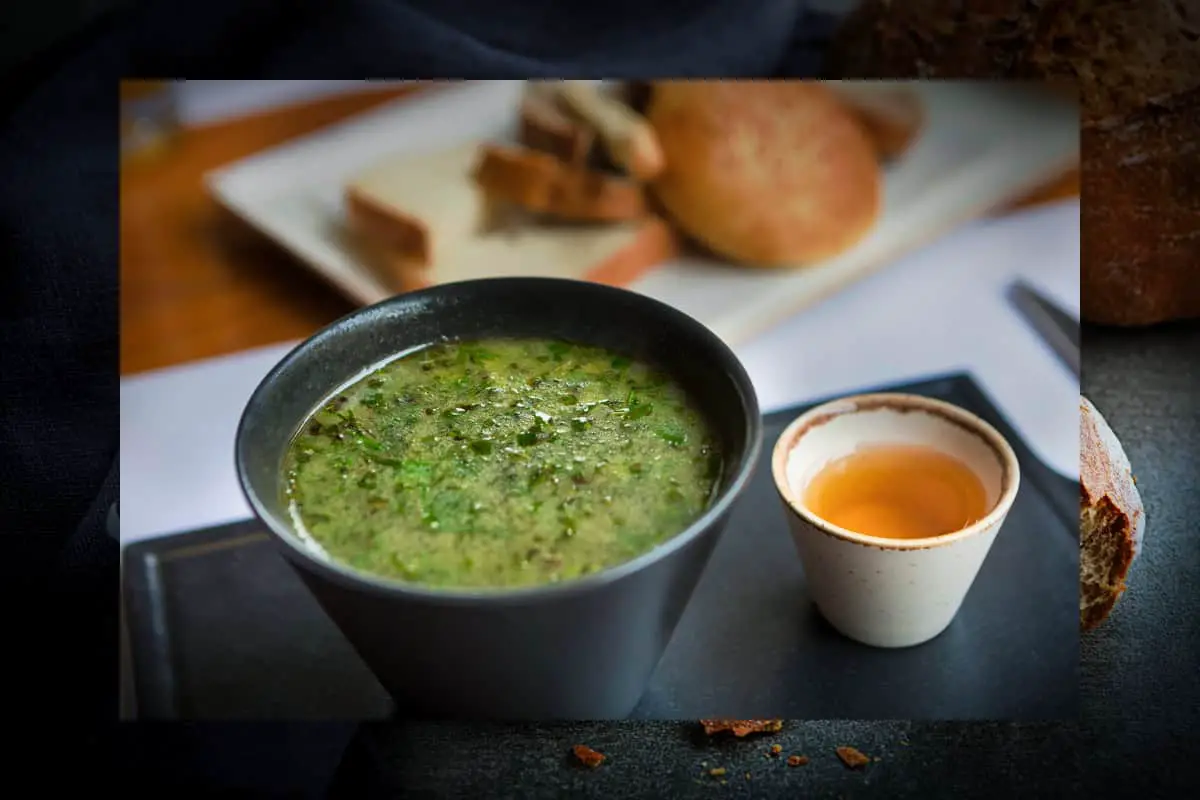 Jug-Jug is a tasty dish, usually served with other seasonal delights like black cake and sorrel at Christmas-time in Barbados. It is though that it has its roots in the Scottish dish Haggis, the food was brought to the island of Barbados in the 1600's.
Authentic Barbados recipe for Jug Jug: Ingredients needed are pork, beef, water, hot pepper, pigeon peas, butter, guinea corn, onion, parsley and thyme.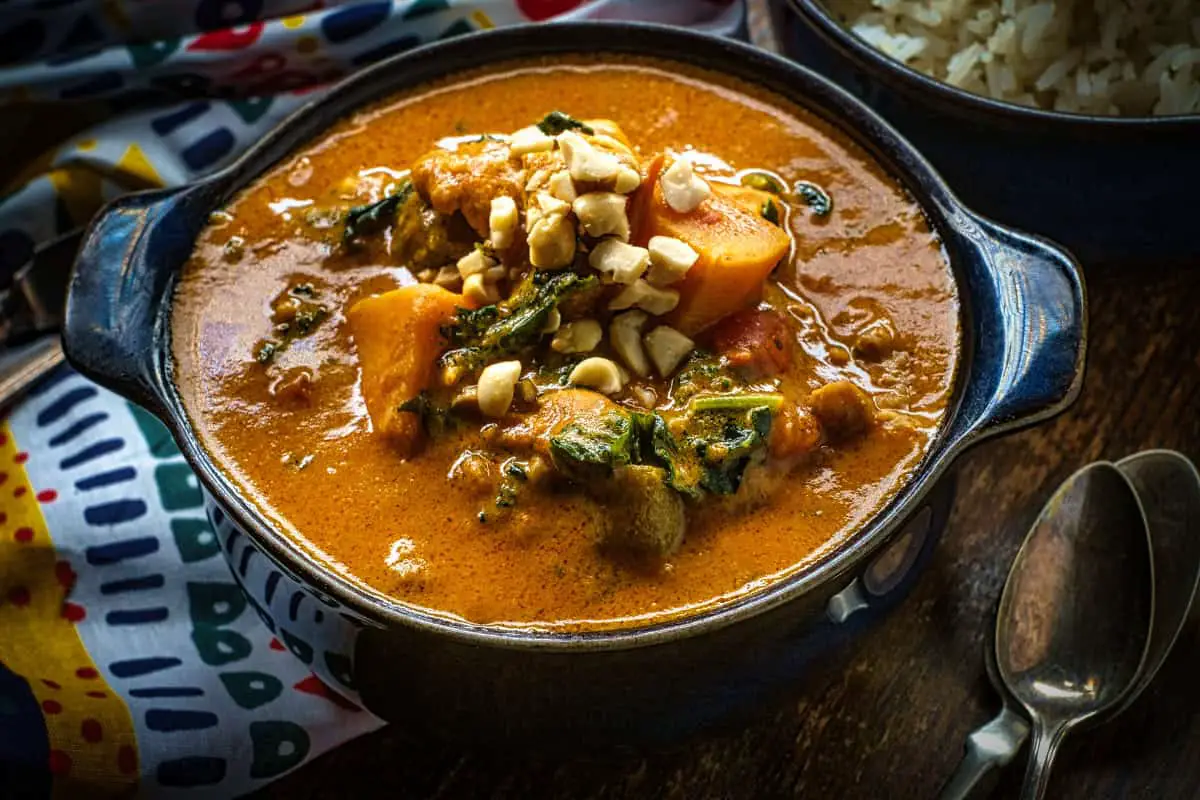 This Jamaican Brown Stew Chicken is full of Caribbean flavor from Barbados and a perfect main dish for any day of the week. It's the perfect and authentic Barbados recipe for a stewed chicken dish when you want to have a taste of the islands.
You May Also Like: 20 Great Traditional Jamaican Recipes (2022) 
Although traditionally Trinidadian, Pelau is in fact quite popular and eaten in many households across Barbados! This is an authentic Barbados recipe I was given on my trip to the island. Pelau is a one pot dish and is perfect for entertaining as you can make it days in advance and just warm when ready to eat; it actually becomes tastier with age. This is one I love and I think you will find this authentic Barbados recipe to your liking as well.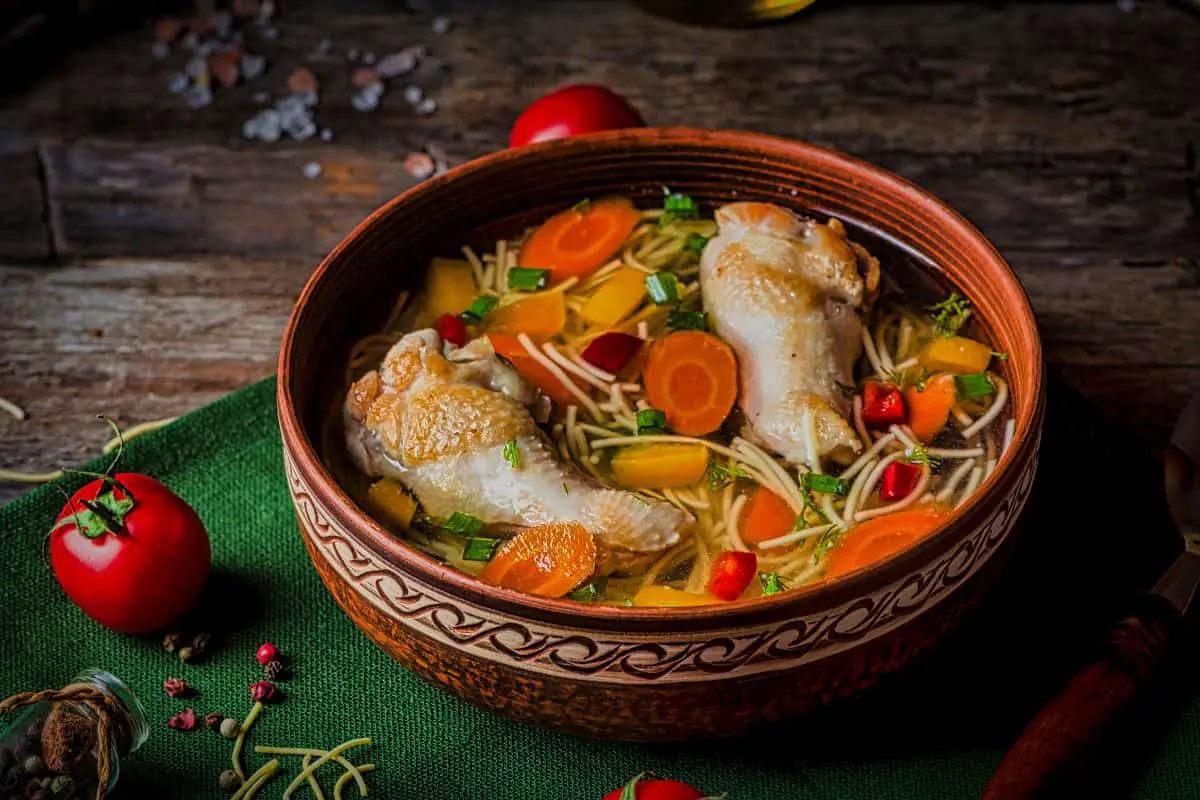 Xardija's authentic Barbados recipe for an authentic Chicken Soup is a delicious household favorite. Unlike traditional broth soup, Xardija's Bajan Chicken Soup is a full meal combined with a variety of vegetables and chicken packed with flavor.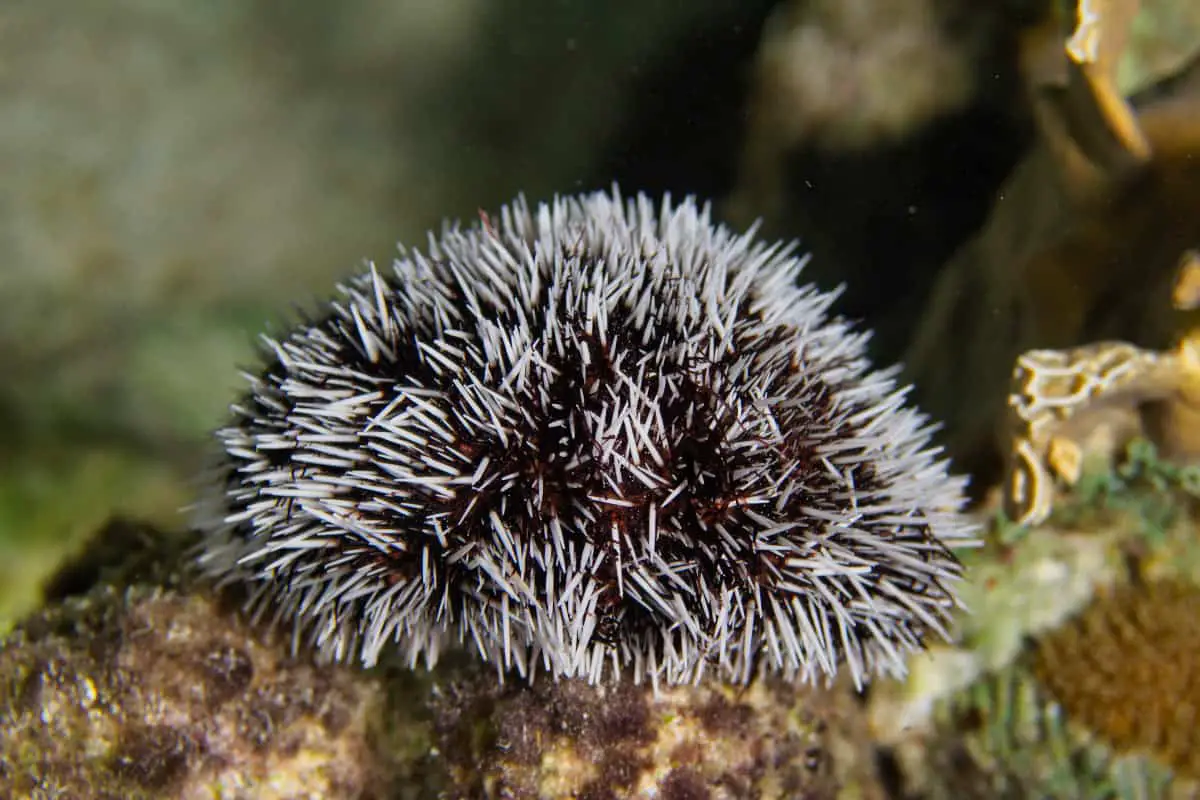 I got a call yesterday asking me if I wanted sea eggs. I refused. A five year ban has been lifted and it's legal to buy sea eggs again. Truth be told I just have vague memories of my mom preparing it when I was a child. I also remember me not loving it. They are hard to find but they are extremely addicting. Try this traditional Barbados recipe and let me know how much you love them.
It's back and it's expensive but the crave is on. Everyone exculding me and my household seems to want it. Here's what sea egg looks like. Maybe it's called by another name where you live. I'd like to know.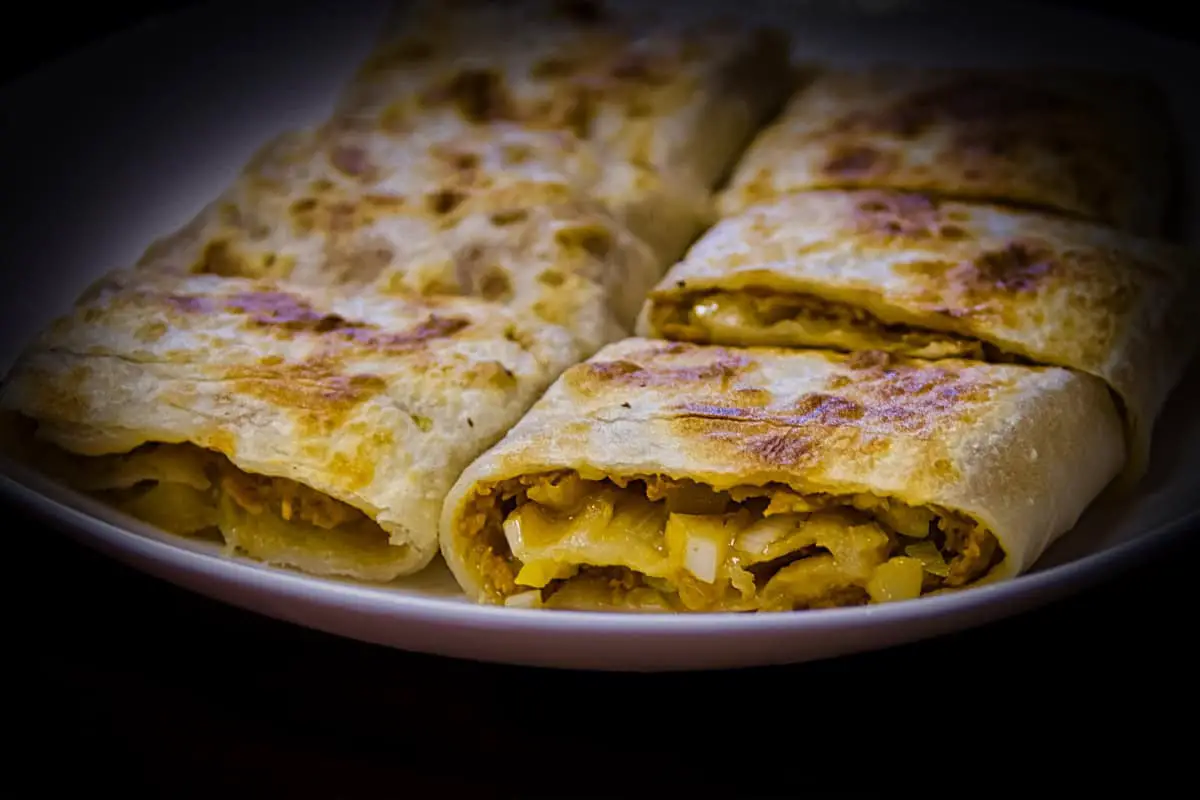 A traditional Barbados recipe for Bajan Chicken and Potato Roti! Pieces of chicken and potato are simmered in a spiced curry mixture until tender and served in a flaky roti skin.
If you are looking for street food in Barbados, a popular one is the Chicken and Potato Roti. Homemade roti skins (influenced from the Indian roti) are filled with a spiced, diced chicken and potato mixture, then folded so it can be more easily eaten by hand.
You May Also Like: 24 Great Cuba Food and Cuban Recipes Choices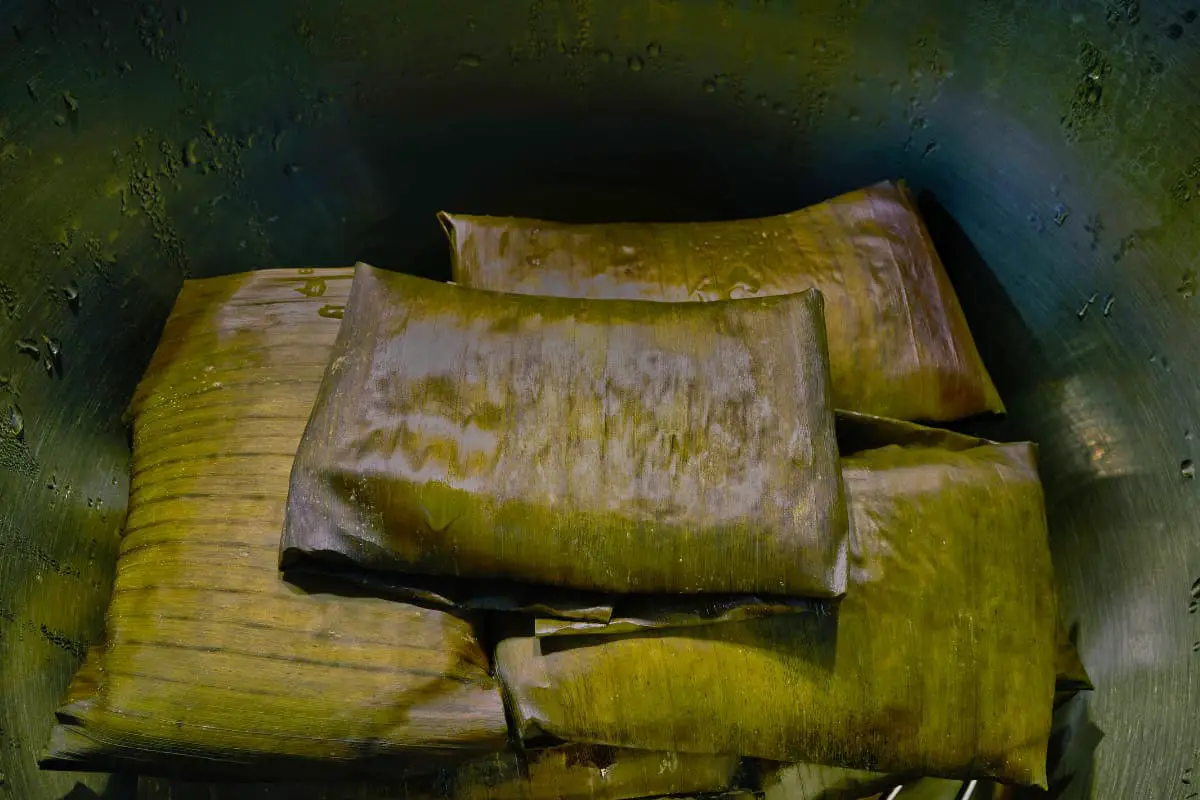 Conkies, a corn base traditional Barbados recipe, are traditionally made during the month of November, celebrating independence (Nov 30th). Conkies were originally made to commemorate the old British colonial celebration of Guy Fawkes Day (Nov 5th). This is a difficult recipe, but the results are worth it.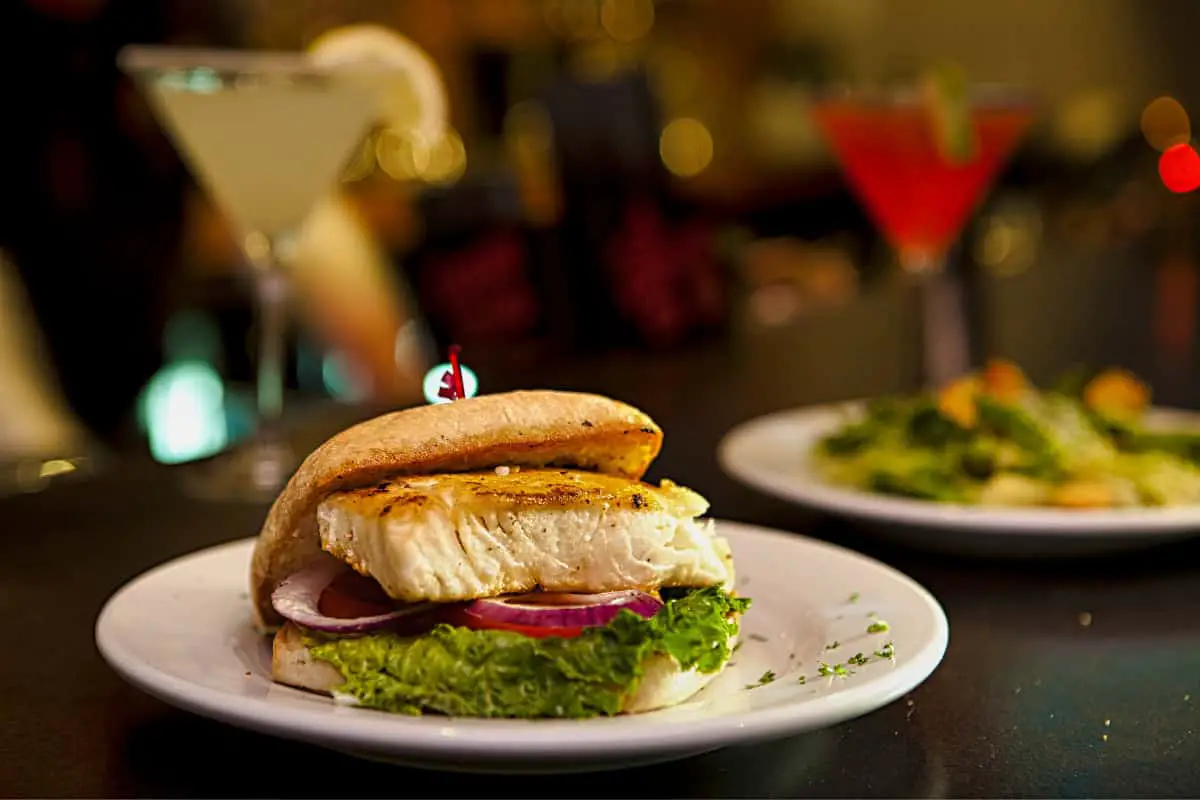 This authentic Barbados recipe comes straight out of my trip to Cuz's Fish Stand in Barbados. Cutters are a type of sandwich and this fish version is delicious. Serve with plenty of Chilli pepper sauce and share with your friends.
5 Authentic Barbados Recipes for Side Dishes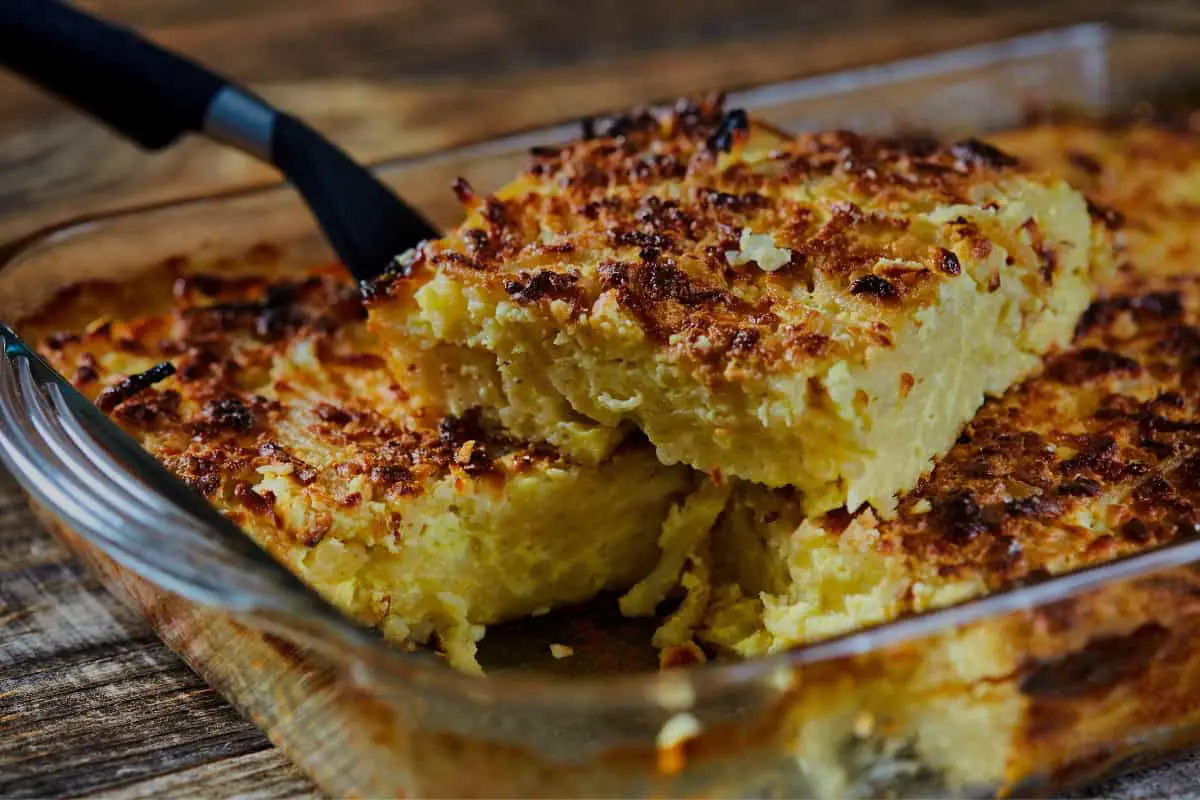 This authentic Barbados recipe for Macaroni Pie is the ultimate comfort food. Barbados has made macaroni and cheese their own by adding evaporated milk, ketchup, and honey mustard to the dish. This baked casserole is creamy, savory, and slightly sweet, with a perfectly crunchy breadcrumb topping.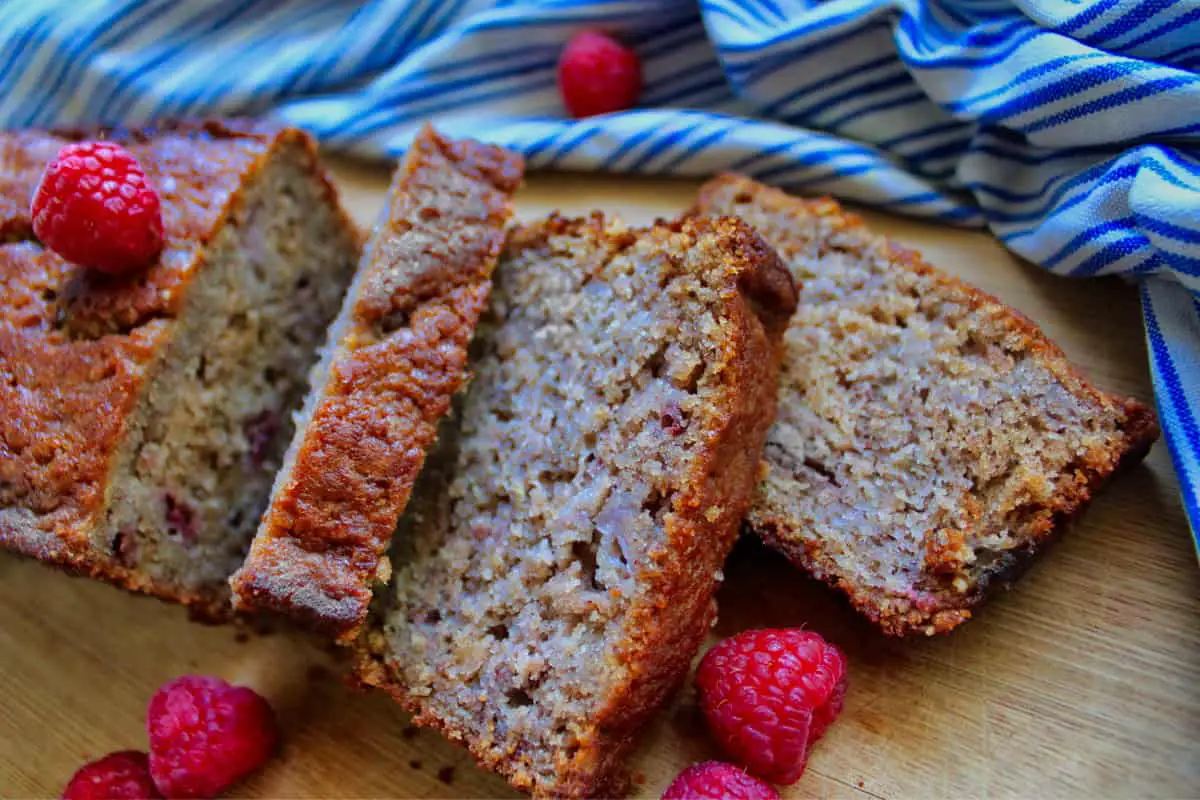 This is an authentic Barbados Recipe for sweet bread is a traditional Barbadian dish that is traditionally served on Christmas day. It's a simple recipe that comes together quickly, and the end result tastes delicious! This Bajan sweet bread recipe can be used for either cake or bread. It's often made in a tube pan, but it can also be baked as muffins or cupcakes.
You May Also Like: 25 Great Aruban Food Choices With Recipes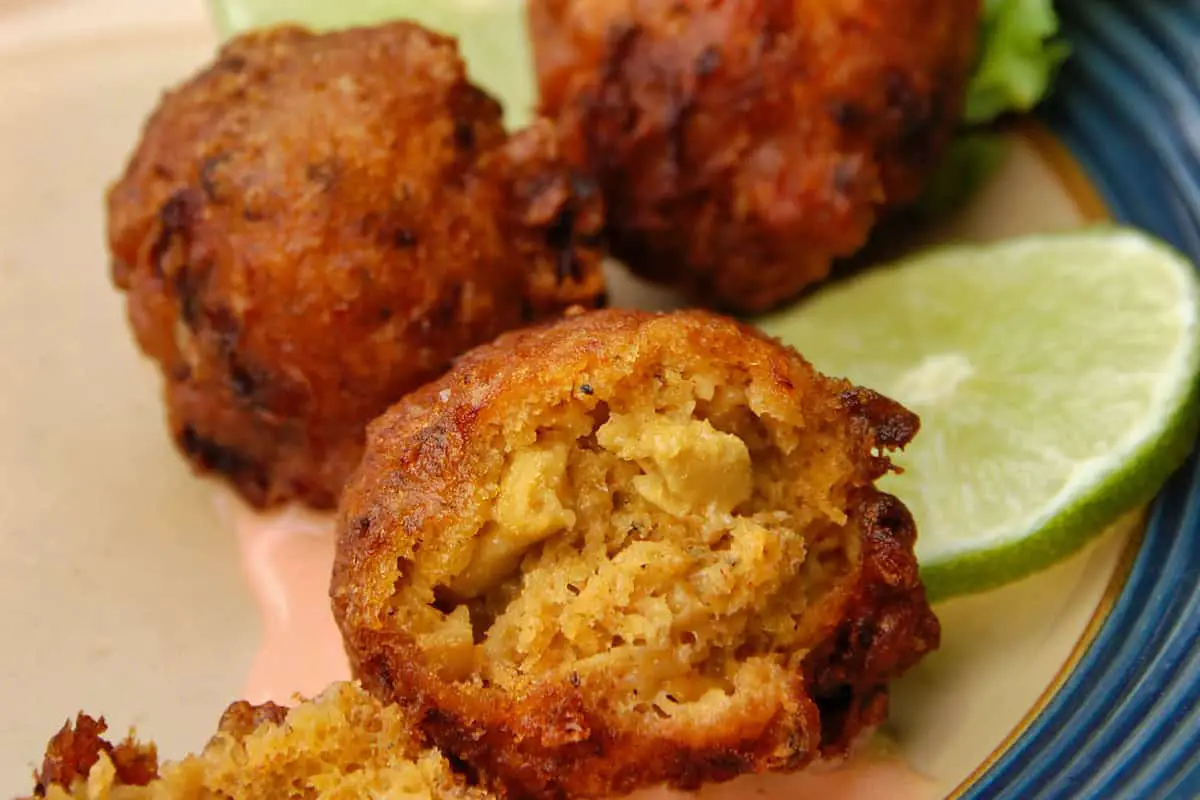 Visit Barbados , Key West or anywhere in the Florida Keys and you'll find these tasty conch fritters on the menu. But you don't need a plane ticket to enjoy this authentic island snack. This authentic Barbados recipe I garnered on my trip makes the BEST conch fritters with a moderate spice and loads of tender conch meat.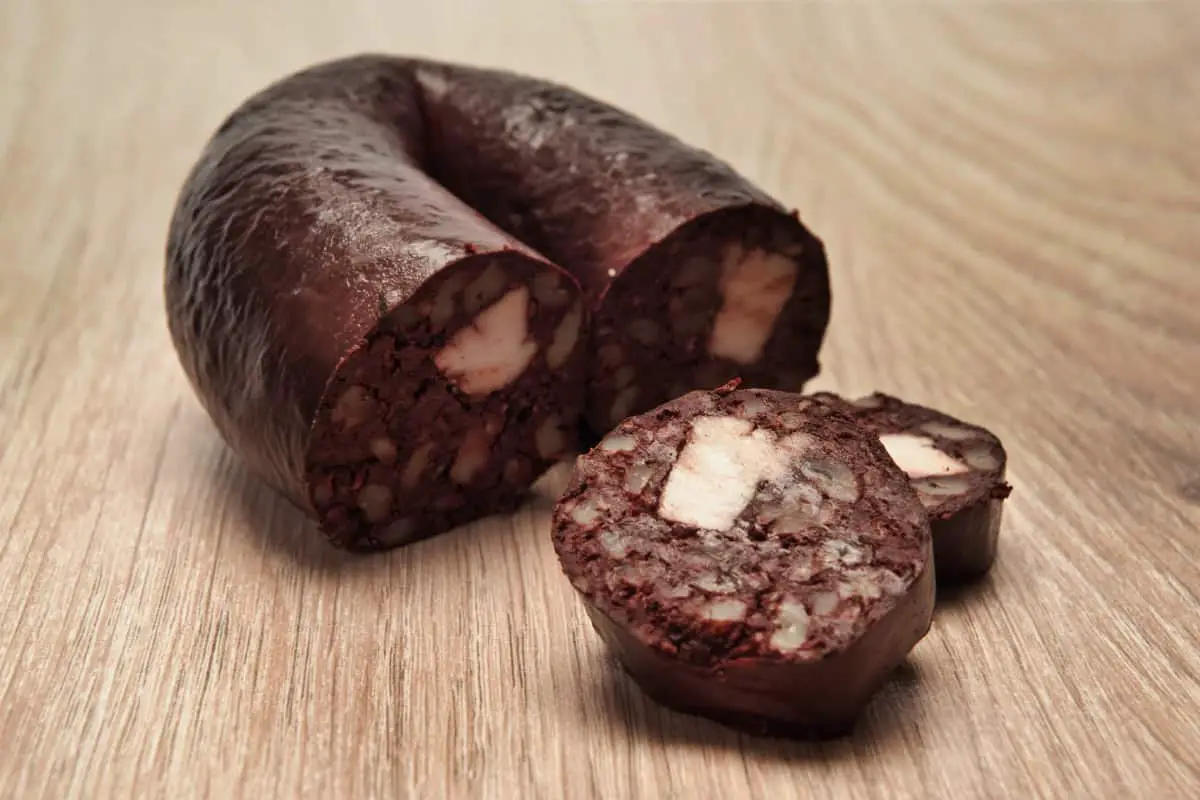 As is the case with pudding and souse, Bajans are particular whom they will patronize for their cutters. Hunter's Bar and Restaurant in town is famous for its cutters and it's rumored that they count Mick Jagger as a former customer. You can experience n Hunter's famous cutter when you join us on the Bridgetown Food and Heritage Tour. This is our authentic Barbados recipe for Black Pudding and Souse.
Whether you boil it, fry it, bake it or roast it, you're in for a delicious tropical treat! As the self proclaimed super food of the Caribbean; the delicious and nutritious breadfruit plant holds a special place in local cuisine. This traditional Barbados recipe for the large green miracle fruit has been a staple in Barbadian households for centuries.
5 Authentic Barbados Recipes for Desserts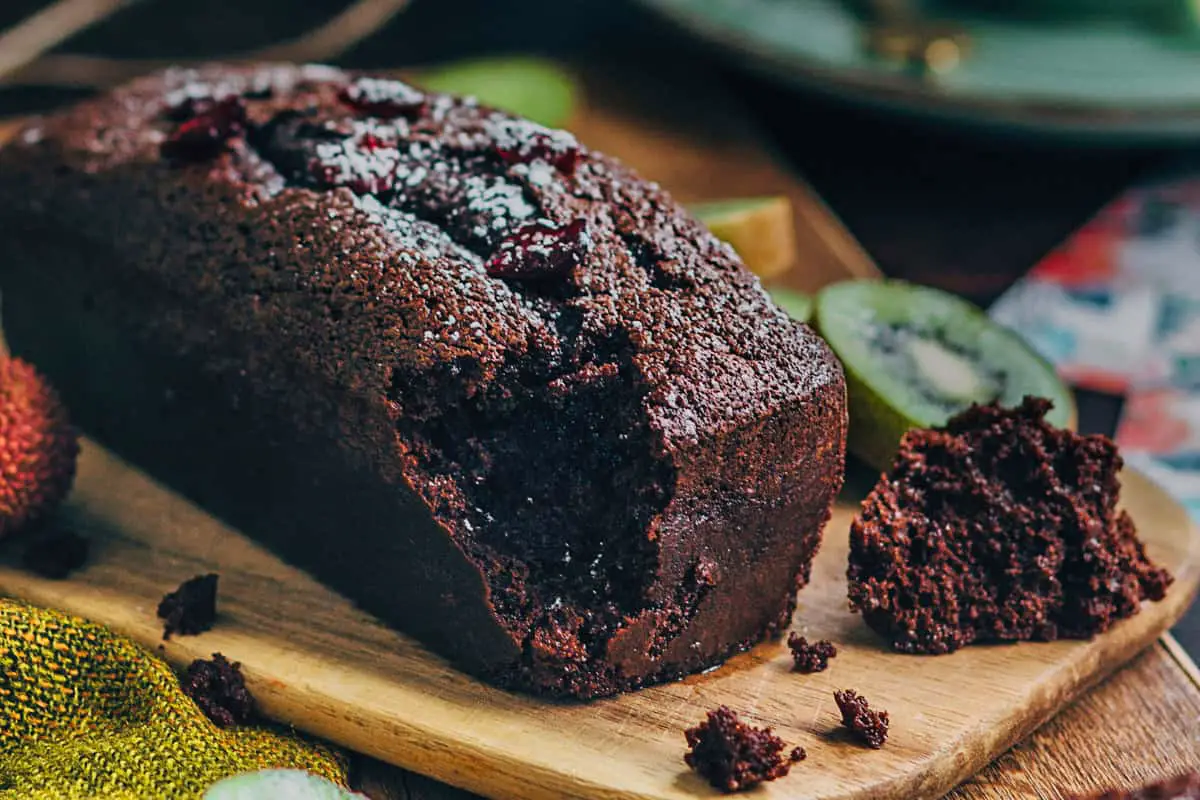 Months before Dec. 25, hundreds of thousands of home cooks throughout the Caribbean combine pounds of raisins, dried cherries, currants, and prunes, and subsequently drown them in a boozy bath of local rum and fruit-forward brandy. This traditional Barbados recipe of dried fruit—saturated in liquor—is then pulverized to a smooth paste that gives black cake its remarkably moist texture.
You May Also Like: 24 Best Traditional Bahamian Cuisine Recipes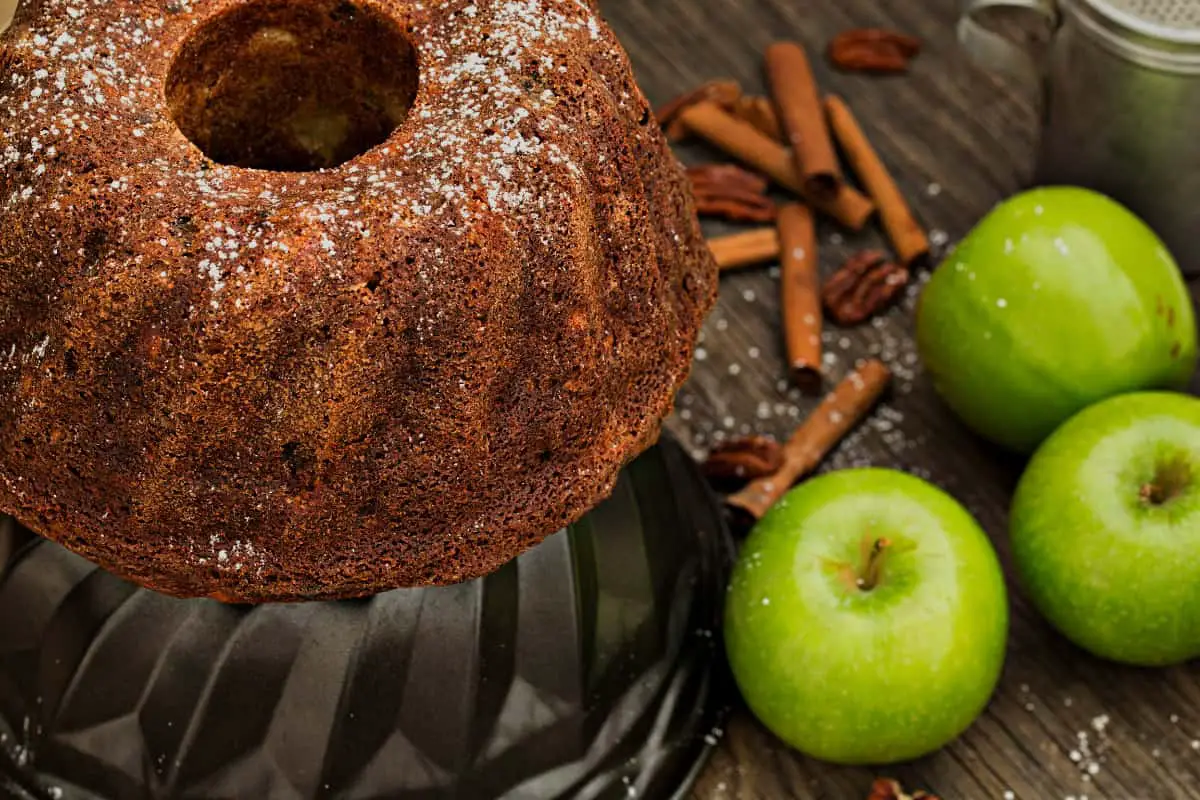 This cake is a delicious clone of the dense rum cakes you'll find in Italian-American markets during the holidays. Yes, there's a lot of rum in it, and it's definitely not for those avoiding alcohol. But the incredibly moist texture and rich flavor are deeply satisfying. The best part is the authentic Barbados recipe is not difficult to prepare and the results are fantastic.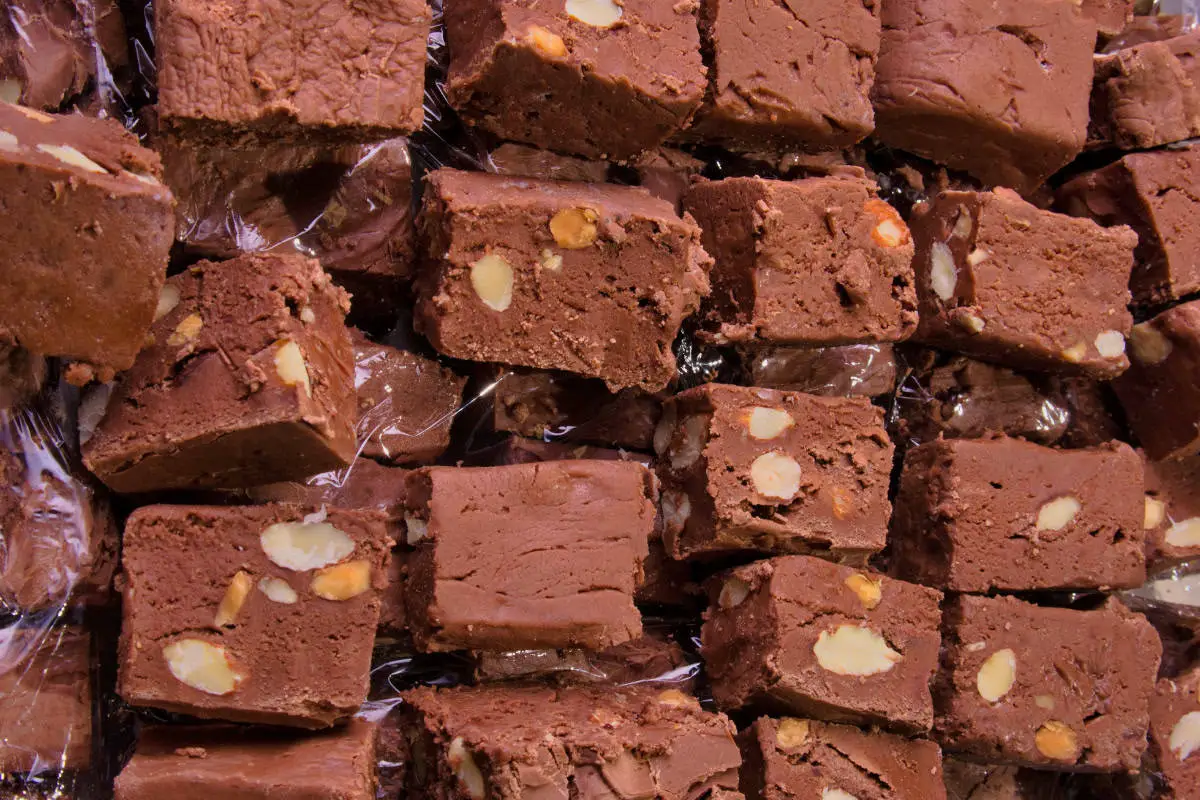 Barbados has been on my list for a long time, and I'm determined to make it there before I go grey!
But until then, I'll settle for this creamy fudge authentic Barbados recipe.It's nice and easy to make. You'll just stir everything over a low heat. This fudge is also packed with yummy extras!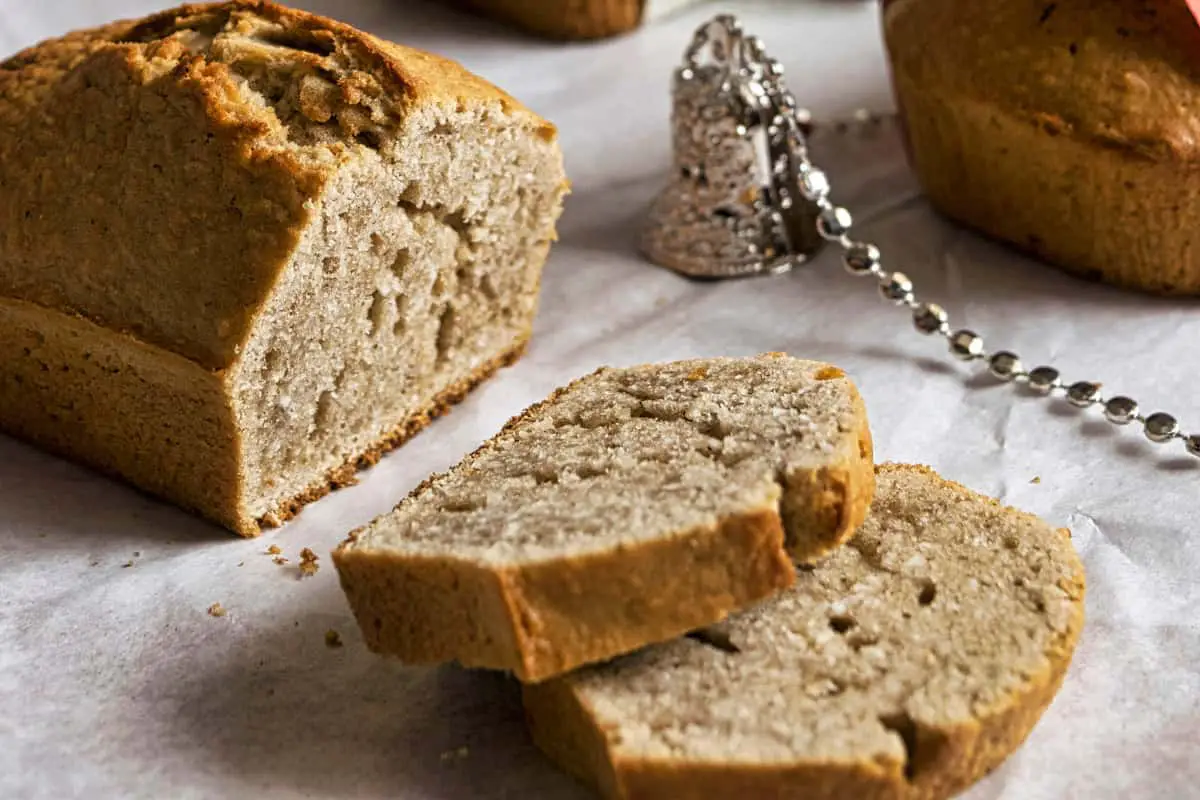 The authentic Barbados recipe for Coconut Sweet Bread is often made at holiday or special occasions time in Barbados. This richly textured coconut bread is a traditional favorite of all Barbadians. It can be eaten anytime, day or night and commonly referred to as "Bajan Sweet Bread".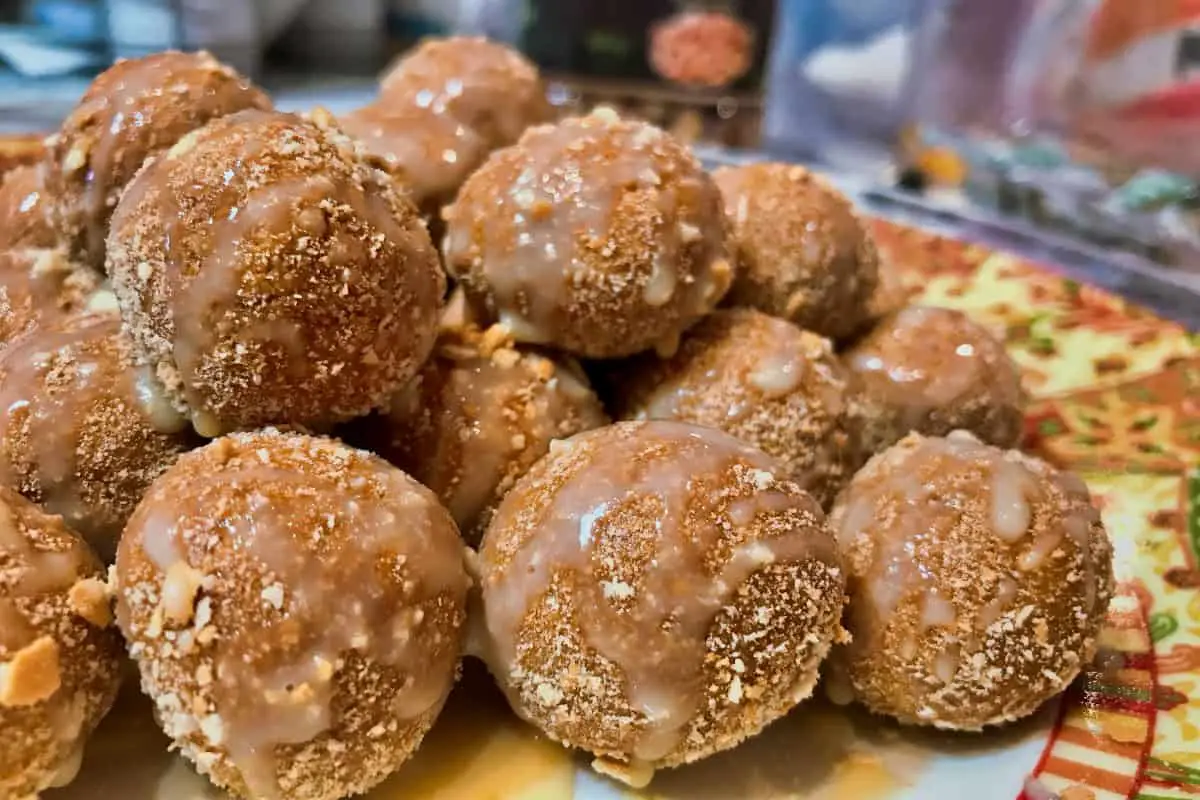 Tamarind balls are a snack that can be found across the Caribbean as well as in Thailand and Mexico. The varieties come sweet or sour and can be further seasoned to suit your taste when turned into balls. To be honest I never liked them but I know that kids do tend to like them, especially seeing as they are sprinkled in sugar. I also liked the idea that this is a no-bake authentic Barbados Recipe
Final Thoughts On the New Modern Barbados Food Cooking and Food
Chefs have worked their magic with traditional food to generate more authentic Barbados recipes from the local foods. They have fused modern cooking methods and drawn inspiration from other parts of the world to come up with authentic food that still scream Barbados! but also embraces food cultures from other places.
Among the dishes fusing traditional Barbados food and other dishes is the authentic barados recipes for Macaroni pies. The name makes it sound Italian, and the inspiration might be so, but this has become one of Barbados' most popular dishes. It slightly differs from the popular American mac and cheese in that it is prepared by mixing cooked macaroni and evaporated milk, melted cheddar cheese, mustard, and ketchup before being baked in the oven. During serving, the pie gets tipped out of the dish into a plate and then gets sliced into several pieces, just like a pie.
Some cultures have banana bread, but the Barbadians have their own authentic Barbados recipe for coconut bread. This sweet baked bread is often taken with the accompaniment of coffee during breakfast. It is prepared by stirring the usual ingredients in bread-making, butter, sugar, water, eggs, flour, vanilla, and baking powder, the only additions being the nutmeg, cinnamon, mixed spice, and grated coconut, and at times raisins for pleasing individuals with an extra-sweet tooth. This bread is unlike the traditional loaf since its texture is more cake-like, making this modern Barbados food good for dessert and a sweet treat for breakfast.
---
Check Out Our Pictures On Our Instagram – Our Big Escape.
You May Want to Join Our Boondocking Group on Facebook For More Information
Check Out Our Recipes On Our Instagram – World Recipes OBE