The History of Authentic Vietnamese Recipes: The Birth of Noodles
Authentic Vietnamese recipes became a reality when the noodle became popular around the 2BC.  Since then they have been a staple for everyday life.
The history of Vietnam dates back to around 12,000 BC, when the first indigenous settlers came to live in the Hong River Valley surviving through harvesting plants and hunting. Around 6000 years later the Vietnamese people began wet rice farming.
The fertile lands of Vietnam already provided meat, fish, plants, and herbs, these staples being the base of traditional Vietnamese food. In the year 2BC, Vietnam would then go on to live under the reign of Chinese dynasties, this causing political unrest but also the birth of the noodle in Vietnam.
Noodles are known to have been invented in China, around the time of the East Han Dynasty, being originally made from millet and other grains found native to China. Over time, recipes expanded to include rice, eggs, and wheat, these techniques then being exported to Vietnam.
So, as the most traditional Vietnamese food is the noodle-based dish phở, you may presume that the dish existed 2,000 years ago. Actually, the dish was only invented in North Vietnam in the early 20th century.
By this time, Vietnam was no longer ruled by China, and French colonialists had already arrived. From 1887 to 1954, Vietnamese traditional was heavily influenced by the fact that Vietnam was essentially a part of French Indochina.
The fusion of noodles from China and herbs from France is what actually created the original phở dish, the dish being based on the French dish pot-au-feu, where beef bones are boiled with vegetables. This combined with authentic Vietnamese recipes has made the food only better.
As early as 1900, street sellers would wonder the streets with barrels of soup, selling it to anyone interested, Chinese migrant workers love the dish that reminded them of being back home.
Authentic Vietnamese Recipes: The Legacy Continues
The mix of Chinese and French ingredients in authentic Vietnamese recipes and food didn't end with noodles and phở. The French baguette would be taken and transformed, and filled with seafood, pate, eggs, chili, marinated meats, and pickled vegetables in a dish called bánh mì.
The legacy of the French influence could also be seen in a thin pancake Bánh xèo that has striking similarities with French crepes, the main difference being that the batter was made from rice flour.
Coffee and chocolate were also brought over by Colonists from across Europe, Vietnamese chocolate now being so dark and intense that it is almost black in color. Cà phê would include a dose of condensed milk to make it sweet.
1954 marked a very important date for Vietnam, the Geneva Convention splitting the nation into two. Many northerners migrated south, bringing their recipes with them to a land more fertile with all-year-round sun where limes and bean sprouts would be added to traditional phở.
After the American War, many Vietnamese citizens would choose to migrate, many opening restaurants offering traditional Vietnamese food all across the globe.
At the same time, rice production would hit an all-time low back in Vietnam, with much agricultural land having been damaged during the way, mines and Agent Orange having damaged the soil.
This meant that people were forced to diversify, mixing rice with sorghum, and white and sweet potatoes Vietnam becoming one of the poorest nations in the world in the 1980's.
Thankfully times would change, and nowadays Vietnam is seen as a country of abundance, where parents are known for over-feeding their children after years of malnutrition and famine. Walk down any street in the country and you will see terraces of cafes on the sidewalks.
The culinary delights of Vietnam are continuing to evolve, with new modern cuisine now having a place alongside the traditional Vietnamese dishes. Prevalent in Vietnam, like in any nation nowadays are fast food outlets.
So, another concern for the country is to encourage healthy eating at all times, as after the famine that blighted Vietnam, there is no longer a danger that food sources will run out.
Traditional Vietnamese foods still dominant the majority of households, although of course Western influences mean that a wider variety of foods is now available.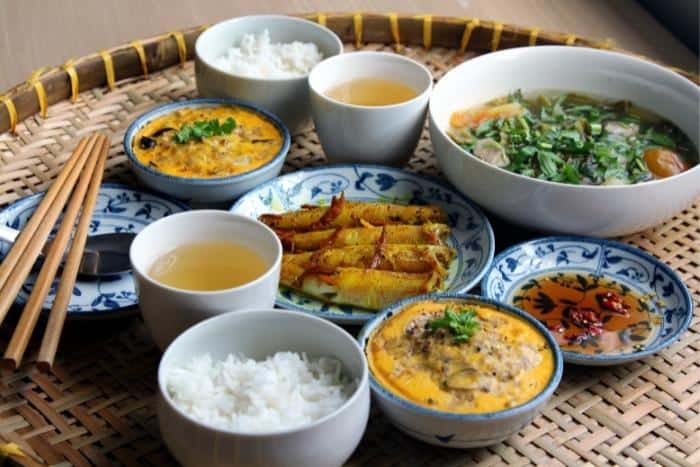 Authentic Vietnamese Recipes and Food Dishes
Although new cuisine is abundant in Vietnam, the country is still best known for its age-old recipes such as Pho and Vietnamese baguettes. Another traditional dish, known as Bun cha is a dish made with fresh noodles, fish sauce, and barbecued pork.
As a visitor to Vietnam, you may find this dish on a menu listed as "Obama Noodles" Bánh cuốn is another of the most traditional Vietnamese foods you will find abundantly, this dish consisting of seasoned pork and mushroom rolls dunked in fish sauce.
Chè is another authentic Vietnamese recipes and food from Vietnam that can be served both as a savory dish as well as for a sweet, the dish commonly containing anything from kidney beans to tapioca and fruit.
Cuisine Mói: Modern Vietnamese Cuisine
Although the country is still best-known for street food and eateries in alleyways and on every street, fine dining has also made its' way to the country. A small group of chefs, including Peter Cuong Franklin is responsible for this movement.
Having worked in some of the most prestigious kitchens around the world, his latest venture is Anan Saigon. This new technique in Vietnamese food combines traditional Vietnamese foods with modern techniques and presentations.
Vietnamese food is amongst the most diverse in the world, thanks to its influences from China, South East Asia, and France. With regional diversity also coming into play, probably the best place to savor Vietnamese cuisine is in Saigon.
Cuisine Mói takes traditional and local ingredients, and transforms them into gourmet level dishes. Although the standard dishes of pho and banh mi will always be the most common in Vietnam, it is important that people try new and exciting foods.
Food in Vietnam will always be unique thanks to the special cultural connection the country shares with France. Combined with the years of Chinese reign, it is safe to say that Vietnamese food is diverse, and often far from what visitors expect.
After all, unless you have done your history of the country, you wouldn't expect to be able to order a stuffed French baguette for your lunch.
The 26 Best Authentic Vietnamese Recipes
---
---
To the average Westerner, the thought of a cup of coffee mixed with any bit of egg might sound odd, and possibly unpleasant. But coffee with eggs is not uncommon in other cultures, as adding the protein-packed ingredient to coffee makes a rich and nutritious beverage, ideal for a pick-me-up and a flavorful boost of energy.
The Vietnamese take on this treat makes for a dessert coffee, a silky concoction comprised of a sweet eggy foam floating atop of a cup of dark brew. Imagine a tiramisu in beverage form and you will likely get pretty close to the vibe of a good egg coffee. Just a few minutes of work might make you a believer in egg coffee, as its delicious flavor and texture might make your morning coffee look in need of that oomph. Best Vietnamese Food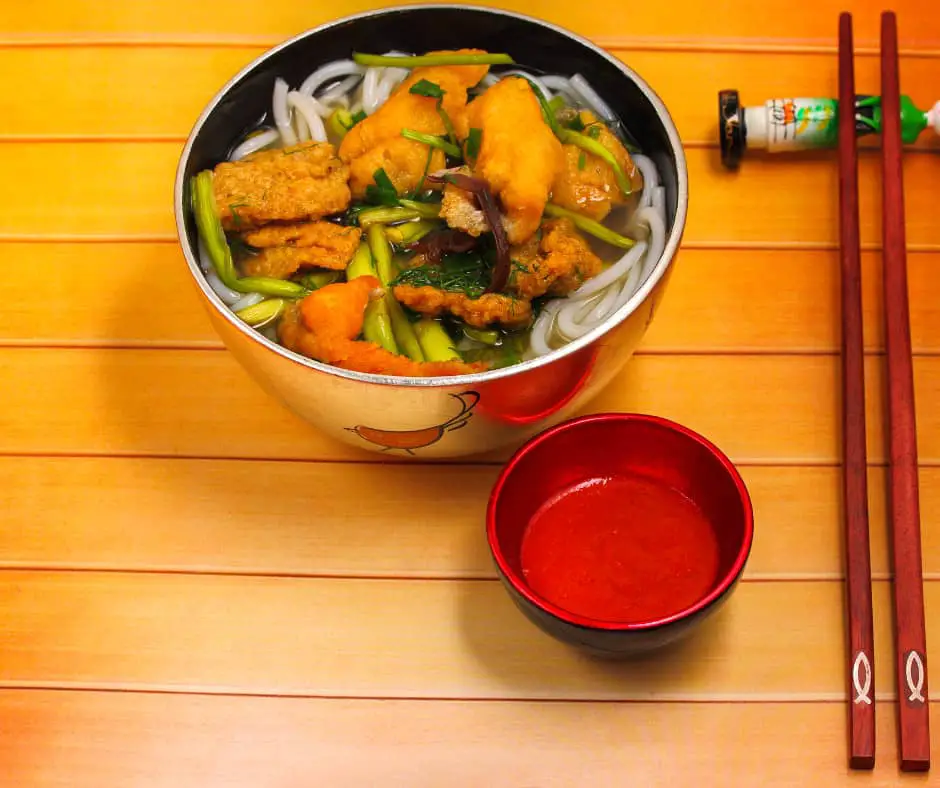 Vietnamese Noodles with Lemongrass Chicken (Bun Ga Nuong) is one of my signature dishes! Vermicelli noodles topped with fresh vegetables and herbs, an incredible lemongrass marinated chicken and drizzled with Nuoc Cham, the chilli garlic sauce that's served with everything in Vietnam!
Easy enough for midweek meals, and a sensational CHEAP meal idea for large groups! Either cook the chicken in large batches on the BBQ, or even bake them, and put out all the toppings in bowls for people to help themselves! Authentic Vietnamese Recipe
Making your own Vietnamese pho soup at home is not hard, all you need is a straightforward recipe, a few secrets and a nice big stockpot. Jump to the full Homemade Vietnamese Pho Recipe or watch our quick recipe video showing you how we make it.
If you're sitting there and wondering "what is pho," it's a delicate (and delicious) Vietnamese noodle soup, made from beef bones, ginger, onions and lots of aromatic spices. It's nothing short of soup perfection.
The way all the spices and flavors from star anise, cardamom, fennel seeds and cinnamon come together is incredible and the best part? You can customize; it's encouraged that you add any and all the condiments you desire to make it your own. Vietnamese Dishes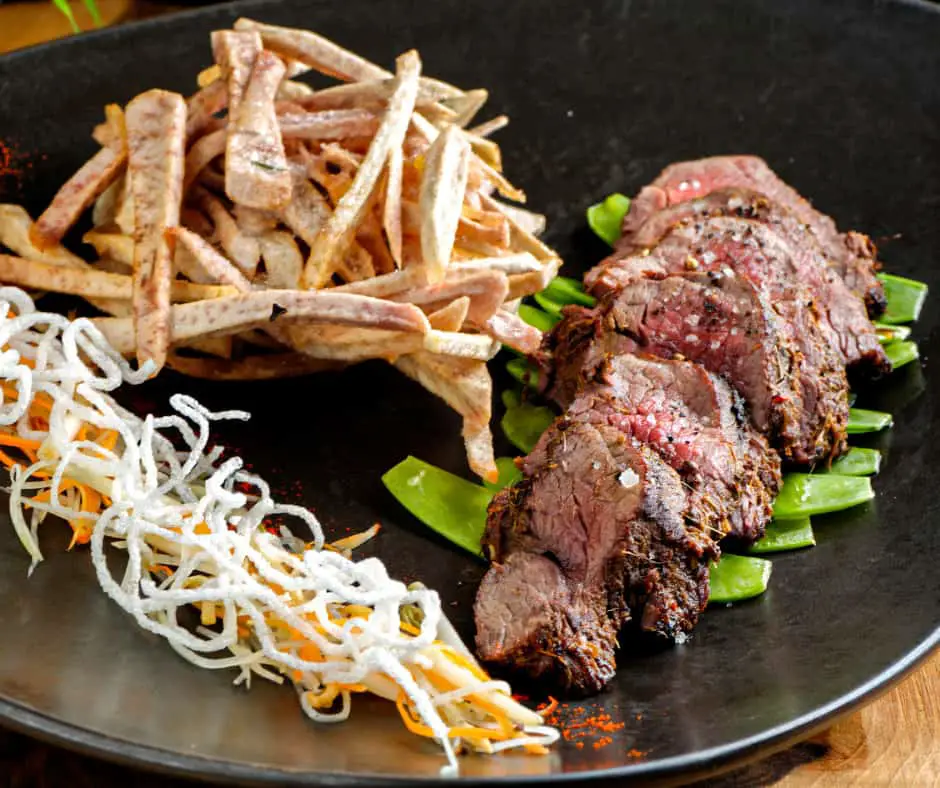 Bun bo xao, a zesty stir-fry of marinated beef hot from the wok paired with room temperature rice noodles, makes a satisfying main-course salad year-round. Dressed with a classic Vietnamese dipping sauce and topped with roasted peanuts, the flavors are clean, bright and restorative.
Yes, this recipe calls for a lot of ingredients, but the prep is simple, and it's an easy introduction to Vietnam cooking for the uninitiated. Vietnamese Food Recipes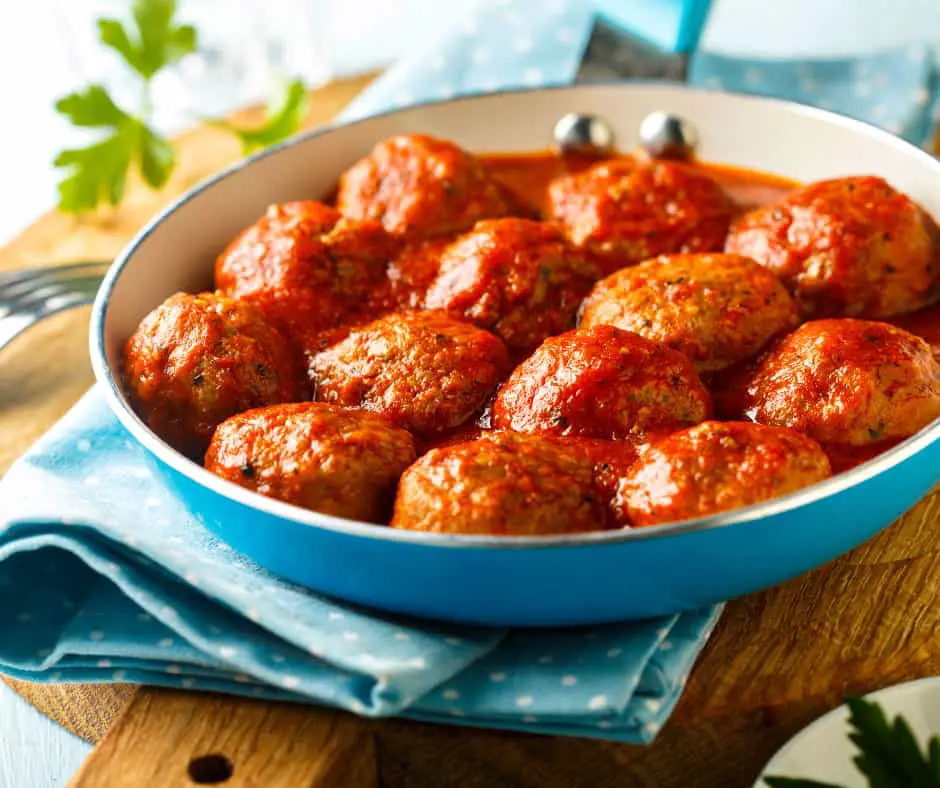 Vietnamese-style meatballs with a deliciously bright and pungent sauce "flavor bombs" (which, by the way, is a good thing). T
hey are flavored with fish sauce and soy sauce—two umami-rich condiments commonly used in Vietnamese cooking—along with ginger, lime, spicy Sambal Oelek (not a traditional Vietnamese ingredient, but the spicy, garlicky flavor works so well here), and fresh herbs.
They practically explode with flavor. I love them over rice, but they are also delicious wrapped in lettuce cups or served over rice%0Anoodles. Be judicious with the chili sauce—a little goes a long way. Traditional Vietnamese Food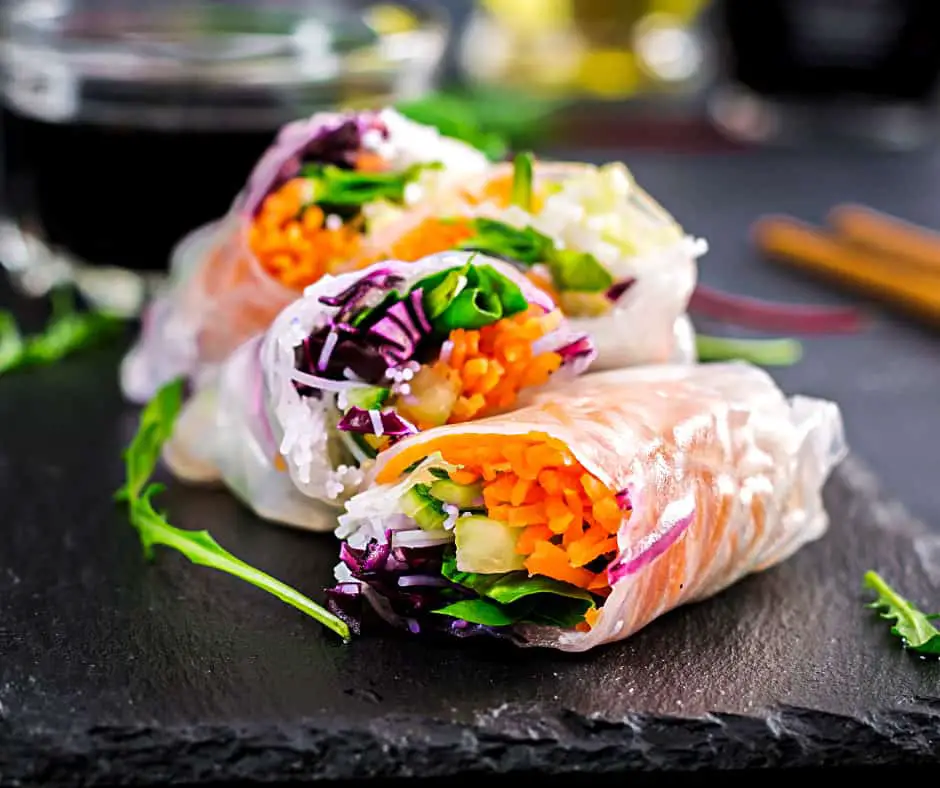 Look no further for restaurant-quality Spring Rolls that are unbelievably easy to make, delicious and healthy!
These spring rolls are a refreshing change from the usual fried variety, and have become a family favorite. They are great as a cool summertime appetizer, and are delicious dipped in one or both of the sauces.
I like to serve them with homemade peanut sauce for dipping and they make a great light lunch, dinner or appetizer.%0AI've mentioned before that I'm completely obsessed with Vietnamese cuisine and this is a favorite – Best Vietnamese Food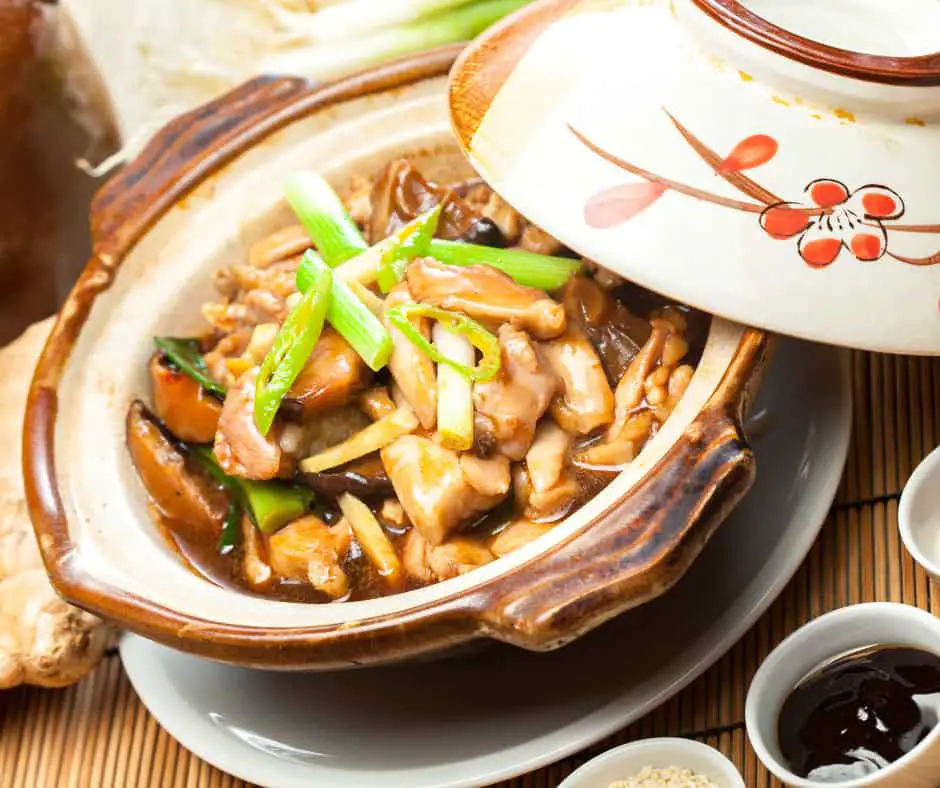 This dish uses the classic Vietnamese braising method that uses caramelized sugar as the base for the braising liquid. If you can find Chinese brown sugar (check out its Ingredient Discovery profile to learn more), it will give the braise a deep, complex flavor. Authentic Vietnamese Recipe
Vietnamese steak salad served on a bed of greens and tomatoes, topped with pickled onions and a lime dipping sauce. This widely popular Asian dish combines many taste sensations and creates a harmony of flavors with every bite. The "shaking" in the name refers to the tossing of the beef back and forth in the wok after it's quickly seared.
You can serve this as a salad for a low carb meal or make some rice on the side. This is traditionally served over a bed of watercress which I couldn't find, so I used an arugula blend instead. Thick soy sauce is traditionally used here, but you can use low sodium soy sauce instead if this is not available to you.Vietnamese Dishes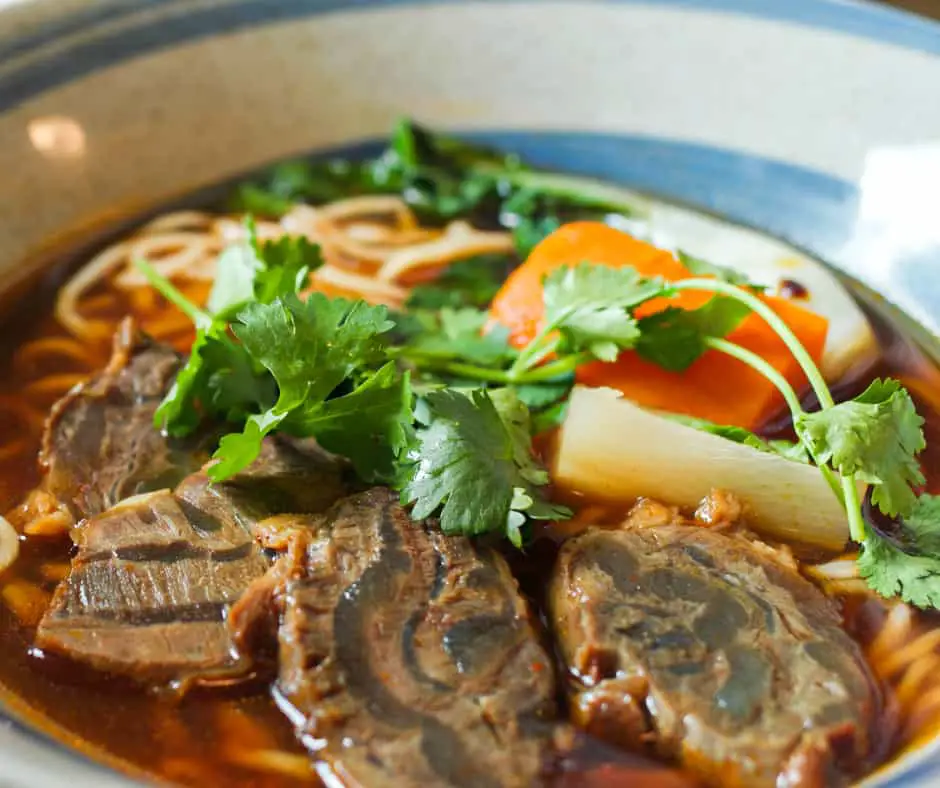 Spicy, tangy, crunchy, fresh, I love this refreshing Asian Beef Noodle bowl salad. Easy to make at home, you'll turn to this healthy recipe time after time. Spicy, tangy, salty, crunchy, and fresh, I love noodle bowls! And I'm always on the hunt for a good one.
To make the prey easier to find, I created a Vietnamese noodle salad recipe to make at home. Vietnamese Food Recipes
You can bake this chicken with a whole chicken or thighs etc. We prefer the whole chicken approach.
Baked marinated chicken is one of our favorite weeknight dinners. What's that – just mix up some spices, soak chicken thighs in it for a half hour, and then stick it in the oven? Sign me up. The more interesting the flavors, the more it's a miracle that such a straightforward process can result in a delicious dinner. And so it is with this Vietnamese-style baked chicken.
There's a lot going on in the marinade, but one of the standouts – possibly even the key ingredient – is the anchovy-based Vietnamese fish sauce, or nuoc mam. If you've never encountered it, you've got a treat ahead of you. Traditional Vietnamese Food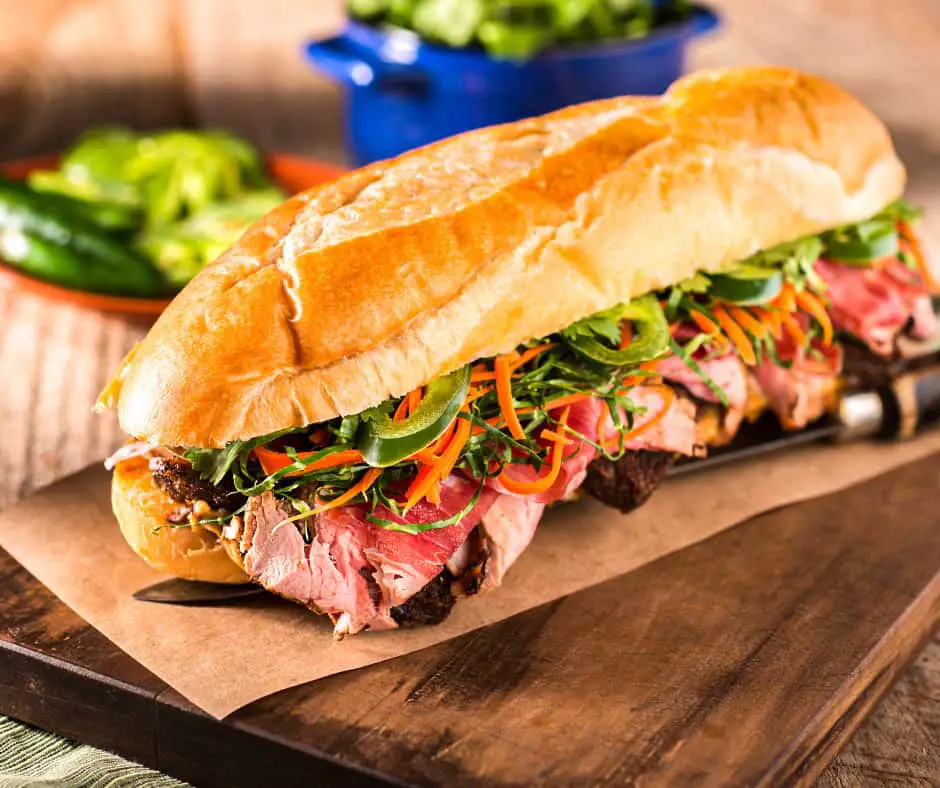 Perhaps the food I liked best was a simple Banh Mi Sandwich from Madam Khan the Banh Mi Queein in Hoi An Vietnam.
Street food is a weakness of mine. When I travel anywhere, it's the first thing I look for. You can often get a real sense of a country's (or city's) culinary clout by what you purchase from a rickety cart on a bustling corner. Look for Madam Khan if you ever travel to Hoi An.
Vietnamese Banh Mi Sandwich Recipe: One of the most vibrant and delicious sandwiches in the world. Loaded with fresh vegetables, grilled meat, and piled high on a french baguette. If you've never tried a Banh Mi Sandwich — It's time. Best Vietnamese Food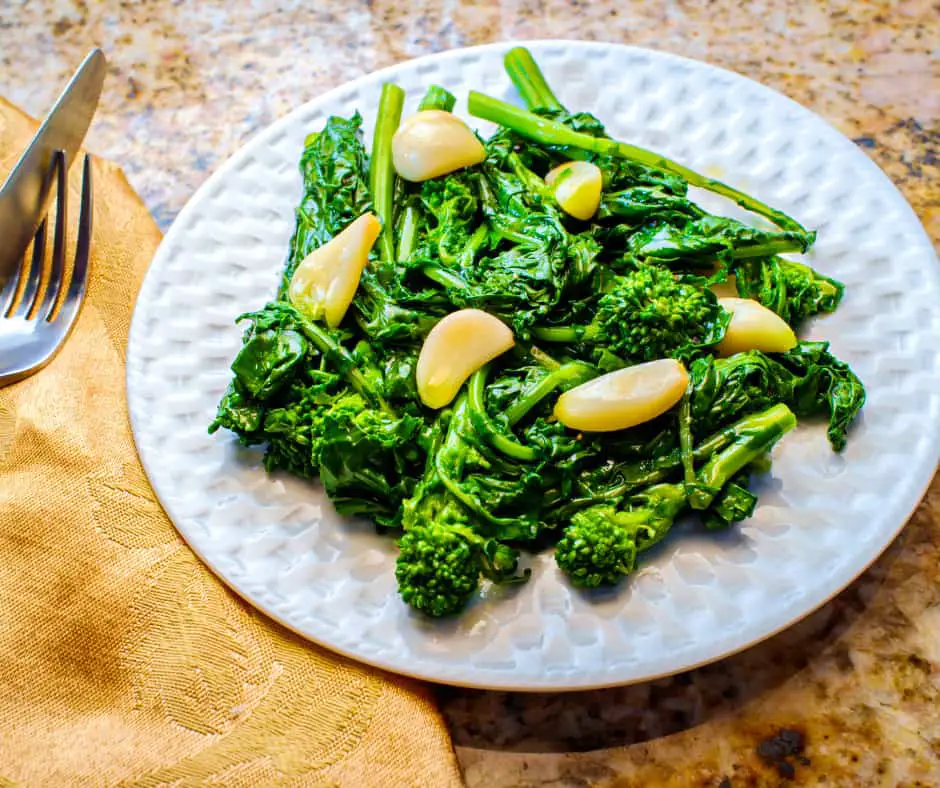 A simple dressing of fish sauce, lime juice and hot pepper gives broccoli rabe a Vietnamese twist. Try it with grilled pork and rice. Authentic Vietnamese Recipe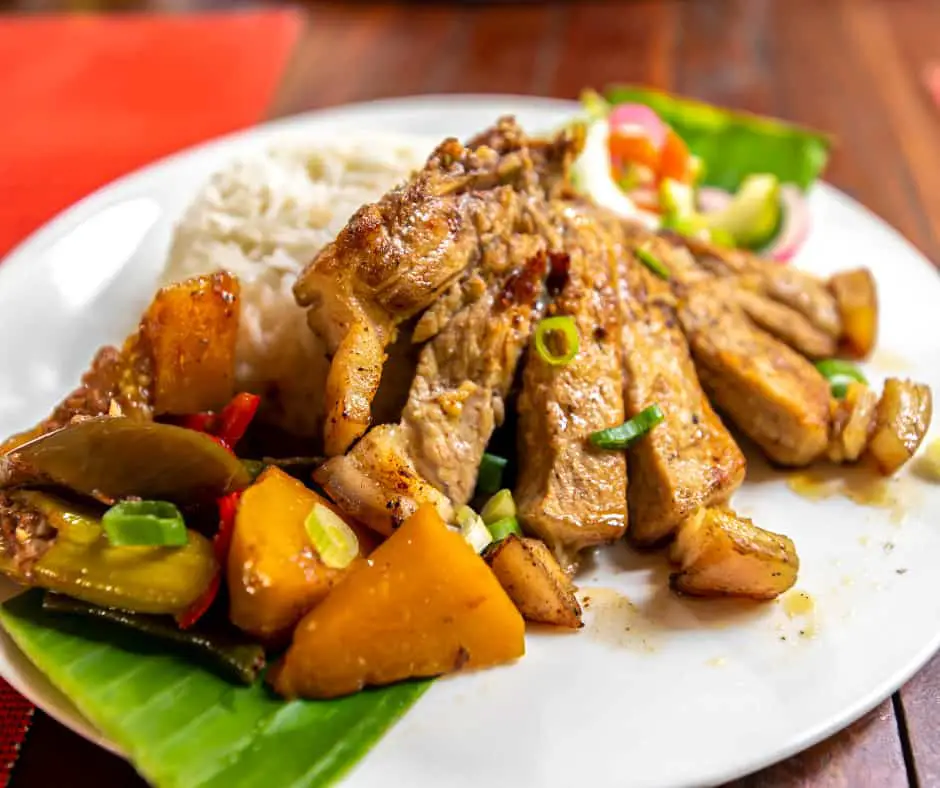 This Vietnamese broken rice recipe is for a simple to make iconic Saigon food. Full of flavor, the soft and fluffy broken rice with grilled pork chops and an outstanding fish sauce will excite your taste buds. Vietnamese Dishes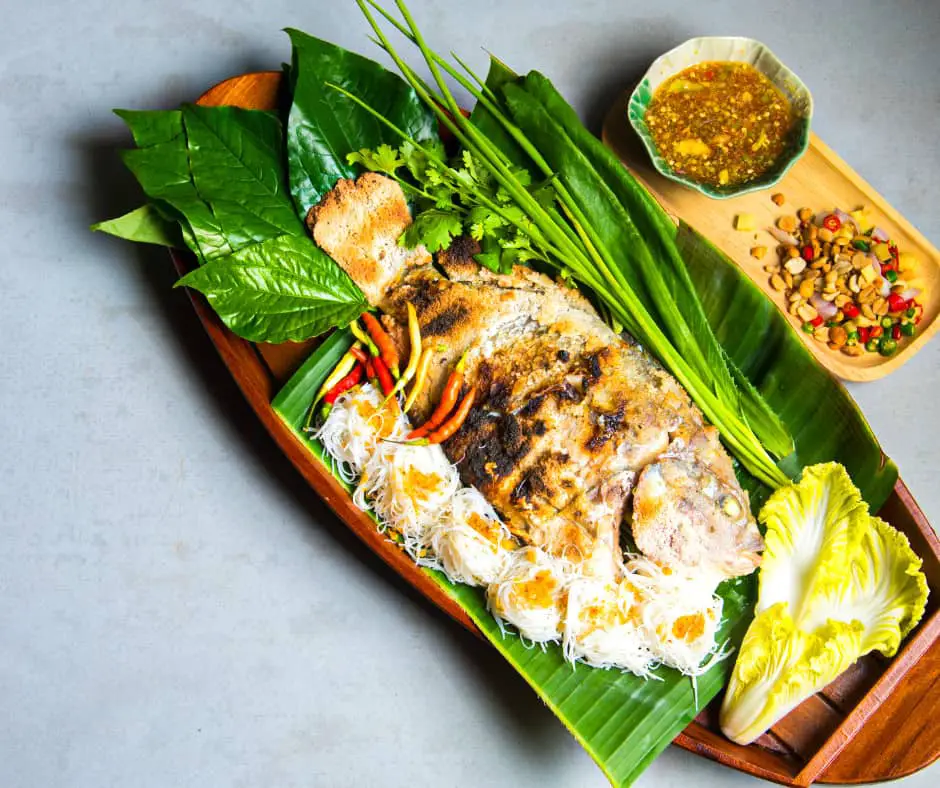 A killer savory marinade of shallots, fish sauce, toasted sesame oil, garlic, and turmeric permeates the fish and gives it a beautiful golden color. When you sear the fish in a hot-hot pan (go for stainless steel or cast iron here), it gets fantastically browned. Vietnamese Food Recipes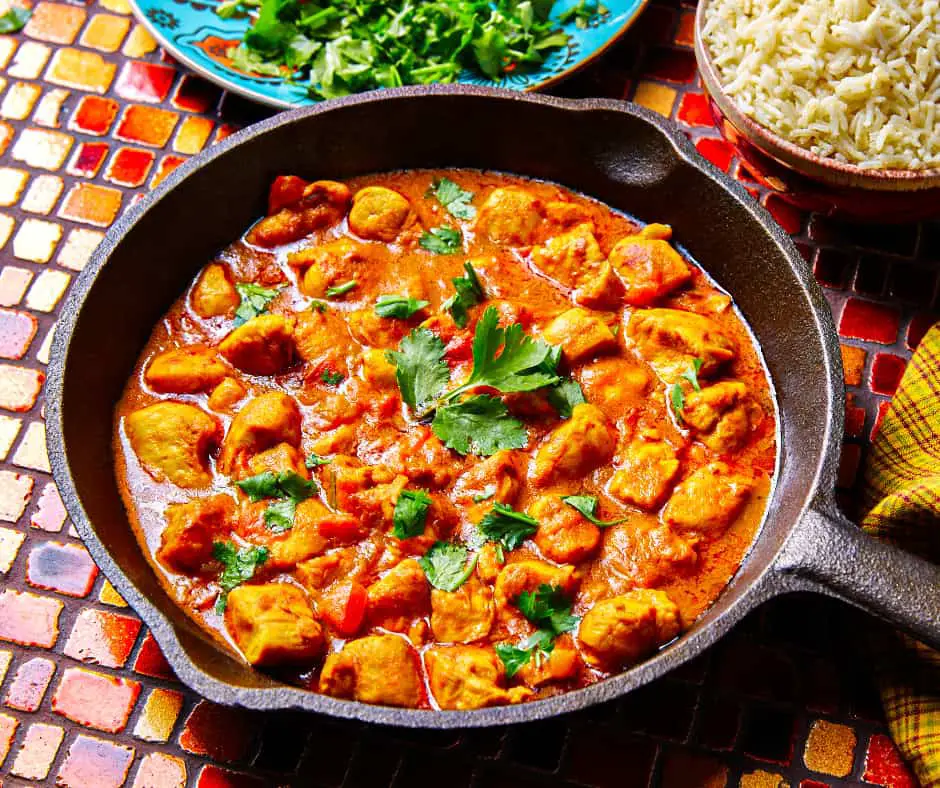 Vietnamese Chicken Curry – best Ca Ri Ga recipe ever, with tender chicken, rich curry with potatoes and carrots. This chicken curry is so good! One of the dishes that I really enjoyed during this past trip was Vietnamese chicken curry or Ca Ri Ga, which is the local version of Indian curry.
I love curries and really enjoyed the Vietnamese version of it. Loaded with tender and perfectly cooked chicken, carrots and potatoes, Vietnamese chicken curry is lighter and flavorful, thanks to the ubiquitous fish sauce used in its cooking. Traditional Vietnamese Food
Try this sweet & tangy classic Vietnamese dipping sauce known as Nuoc Cham. Made with fish sauce, fresh lime juice, garlic & sugar. A delicious spring roll dipping sauce or vermicelli sauce!
This Vietnamese dipping sauce is so full of flavor and delicious! It's perfectly salty with tons of umami flavor from the fish sauce, it's tangy from the fresh lime juice, and has just the right amount of sweetness.
Also known as Nuoc Cham, this is best described as a fish sauce vinaigrette with shredded carrots that's used widely in Vietnam as a spring roll or summer roll dipping sauce or a vermicelli noodle sauce. Best Vietnamese Food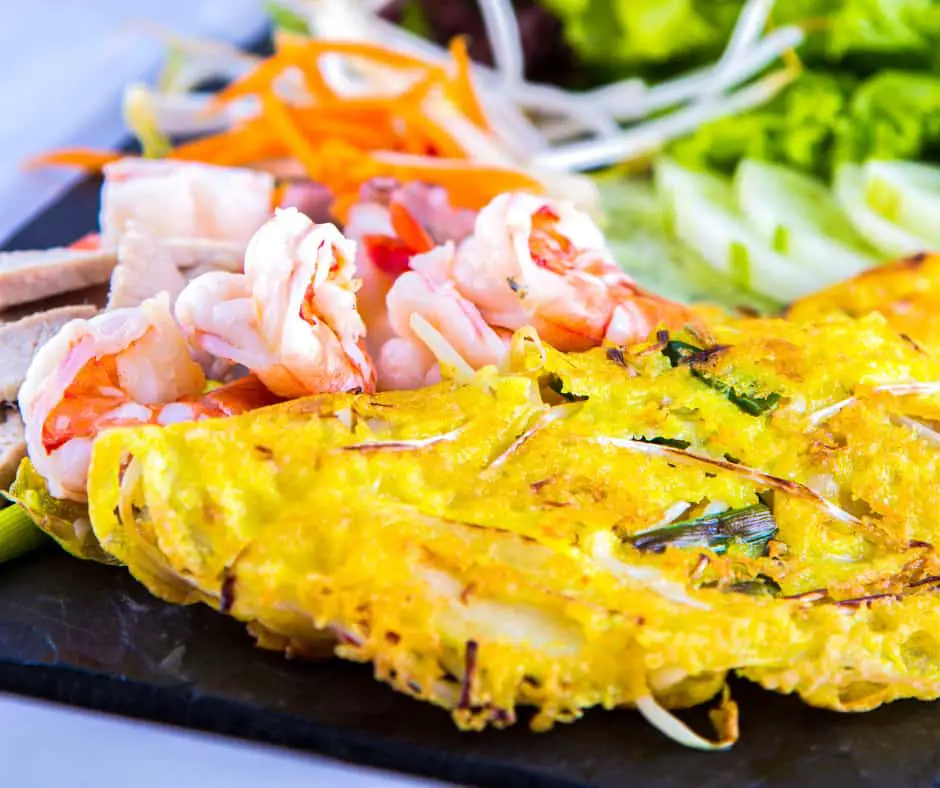 My homemade Vietnamese crepes have a delicious, crispy batter filled with prawns, thinly sliced pork, mung bean, and bean sprouts. The finished crepe gets wrapped in lettuce along with fragrant herbs, and dunk in an addicting tangy spicy dipping sauce.
Bánh xèo is a quintessential Vietnamese dish and named after the sizzling sounds it makes when the batter hits the smoking hot pan. These Vietnamese crepes are filled with prawns, pork, mung bean, and bean sprouts. The finished crepe is broken up into small pieces, wrapped in lettuce along with fragrant herbs, and dunk in an addicting tangy spicy dipping sauce called Nước Chấm. Authentic Vietnamese Recipe
The fish sauce and peanuts in this seafood stir-fry are hallmarks of Vietnamese cooking. Ample amounts of fresh ginger and lime juice bump up the flavor of the dish. Vietnamese dishes with rice.
Thit kho tau (Caramelized Pork Belly) is classic comfort food of Viet families. Pork belly is slowly braised until it has a beautiful caramel color and becomes so flavorful and tender.
Caramelized Pork Belly is in the daily rotation of many Vietnamese families. We call it "thit kho tau" (or just "thit kho" for short). Eggs can also be added to the dish, and then we will call the dish "thit kho trung". The version with eggs is a must-have in the Lunar New Year feast of Southern Vietnamese people. Vietnamese Food Recipes
Vietnamese cuisine is all about the sweet/salty balance, and this dish really demonstrates that taste sensation, with a little kick of chili added to the mix. Traditional Vietnamese Food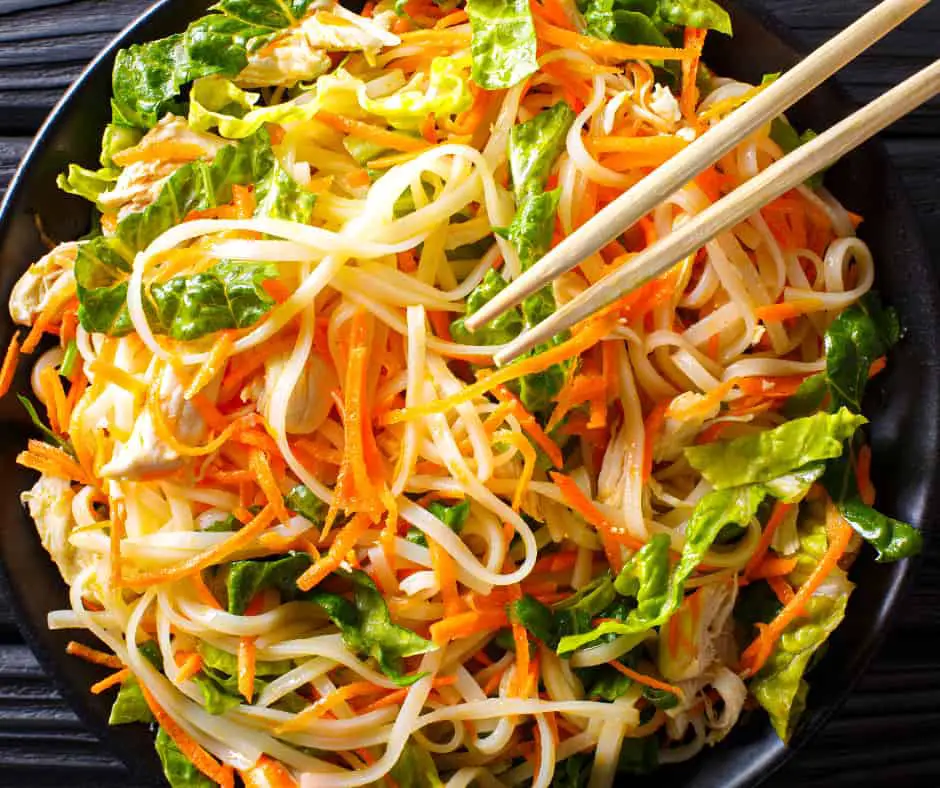 This salad is the flavor bomb of my life. I am trying to really put into words how much my mouth loves this combination of fresh and unexpected flavors, crunchy-filling textures, and nutritious food power. But mostly all I can do is just close my eyes and ask myself: is it crossing the line to eat this for breakfast?
This Vietnamese-Inspired Chicken Salad starts with the tangy, salty, lime-and-garlic-y dressing, which totally shines with the cooling mint + cilantro and a handful of fiery-crisp serrano peppers, which all results in me wrapping my fork with a combination of spicy-cool, salty-tangy veggies, chicken, and noodles. Best Vietnamese Food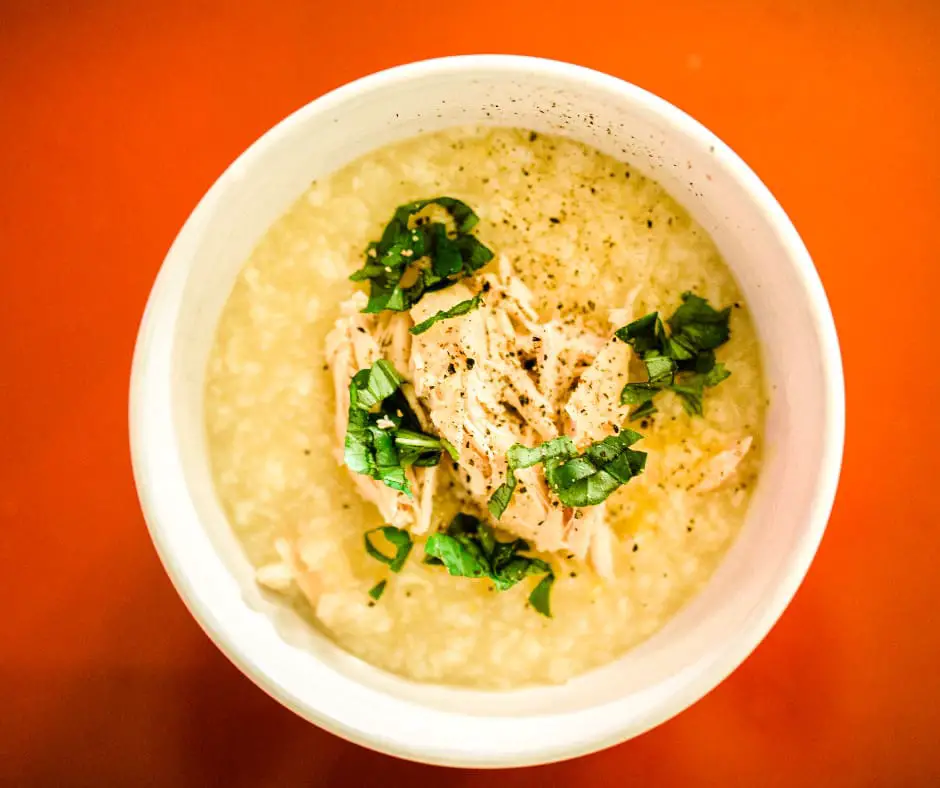 Chao Ga is classic Vietnamese comfort food cooked in 20 minutes. Pressure cooked to perfection, this chicken rice porridge (chicken congee) is ready to warm up your soul.
This is a real one pot winner with only 5 minutes prep – your pressure cooker or instant pot will do the rest! Whether you cook this up as a winter warmer or as a thoughtful gift for a sick friend or family member, this recipe is so versatile. Authentic Vietnamese Recipe

Ground pork, shrimp, carrots, glass noodles, eggs, wood ear mushrooms, and plenty of fish sauce, topped with a golden-yellow egg yolk mixture and steamed (or baked, or pressure-cooked) to perfection. This isn't your grandma's meatloaf. Well, I mean it is if your grandma's Vietnamese, in which case I really hope she approves of my recipe. Say xin chào bà! to her for me. Please don't make me say it myself. I'm sure I'll mispronounce something.
Seriously though, it's funny how the quintessential American-style meatloaf has come to represent the sum-total of meatloaf in the Western collective consciousness. Vietnamese Dishes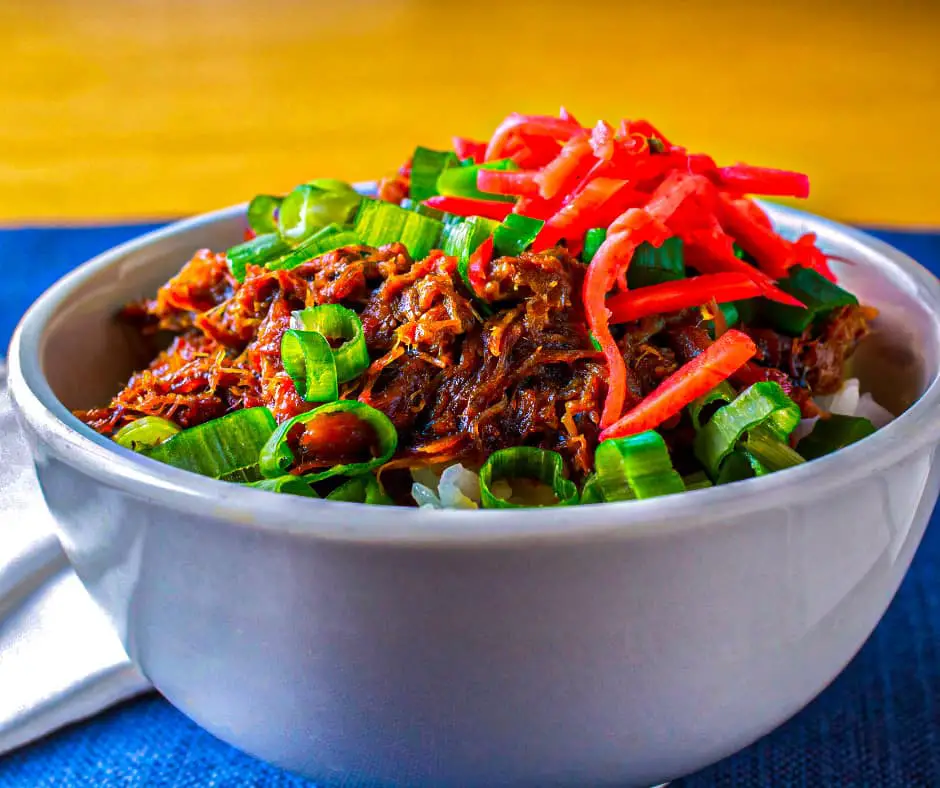 30 Minute Vietnamese Beef and Crispy Rice Bowl. Peppery, spicy, sweet, and tangy, this Vietnamese inspired stir fried beef has crispy rice, veggies, and plenty of fresh herbs. It's colorful, super quick, and addictingly delicious. The best part? It's all made in just one skillet and comes together in about 30 minutes. A great fresh and flavorful dinner for any night of the week. – Vietnamese Food Recipes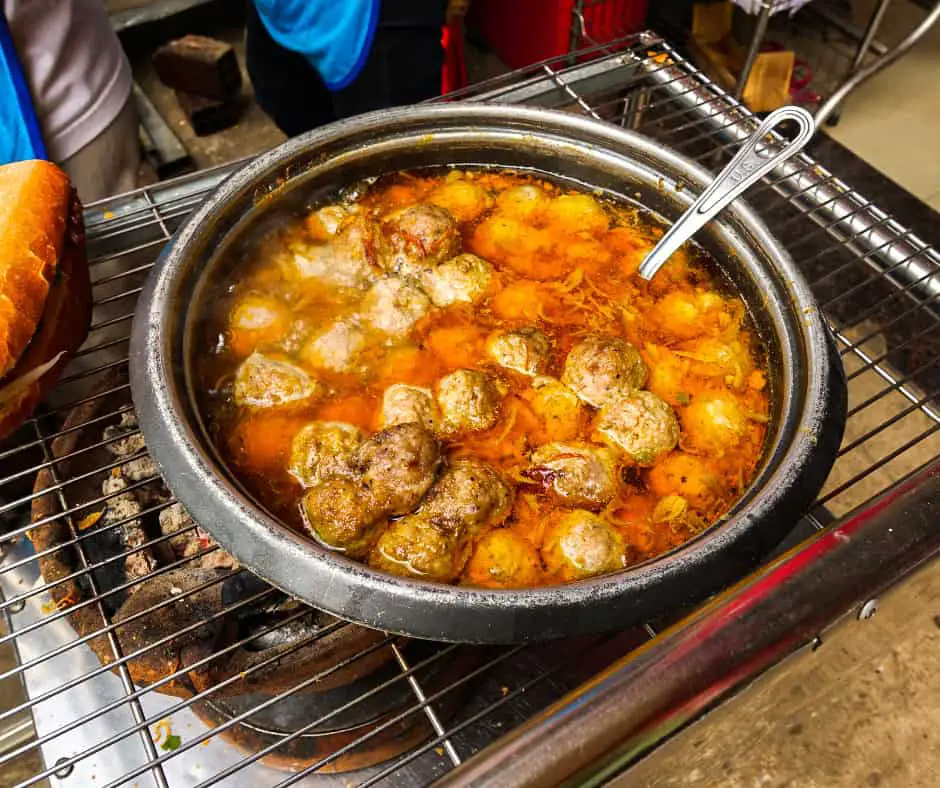 Savory Vietnamese beef meatballs with a sweet and spicy hoisin dipping sauce. Serve with rice, tomatoes, and a few cilantro leaves. Traditional Vietnamese Food
The word "honeycomb" in this case comes from the fact that when the cake is sliced open, it looks like the texture of a honeycomb. The key to creating this texture is a mix of tapioca flour (AKA tapioca starch) and single-acting baking powder.
We learned that the most popular and regularly available baking powder in the USA is double-acting, meaning that it has one reaction when mixed with wet ingredients and a second reaction when exposed to heat. Single-acting baking powder only reacts with wet ingredients, so it's key that you seek it out if you want to make this recipe at home.
Apparently the use of double-acting baking powder will cause a huge, gummy mess. I found Dr. Oetker's Original Baking Powder at our local Stop & Shop, which is a single-acting, German baking powder. Best Vietnamese Food
---
For complete photos and videos of our trips, visit our photos on our Facebook Page
You May Want to Join Our Boondocking Group on Facebook For More Information