You'll go nuts for these mouthwatering wasabi recipes. Nowadays, a deliciously spicy wasabi recipe goes way beyond a simple sushi dinner. In fact, adding wasabi to the mix can quickly elevate any meal with its bright and fresh taste. Of course, there's no denying this stuff is hot. Just a pinch will clear your sinuses and leave you reaching for a cold beverage.
Some like it hot and others, well, they like it super hot. If you're someone who thinks you can handle the real heat, we've got a little something for you. 44 Wasabi recipes that guarantees to torch the tongues of even the toughest flame eaters. From dipping sauces to marinades, these meals, snacks and — yes, even desserts will have your sinuses cleared out in no time. Don't say we didn't warn you.
Is There A Wasabi Recipe That Doesn't Include Sushi?
Wasabi is not only tasty if used correctly, it also has a variety of health benefits. Get ready to see wasabi grow up and expand your knowledge of culinary diversity with the following Wasabi recipes.
Wasabi Mayo
Wasabi Hummus
Wasabi Guacamole
Wasabi Mashed Potatoes
Wasabi Salad Dressing
Wasabi Deviled Eggs
Wasabi Pea Crusted Salmon
Wasabi Ice Cream
Wasabi Dark Chocolate Brownies
And The List Goes On . . .
Is Consuming Wasabi Good For You?
For those of you who eat wasabi semi-regularly, you will be pleased to hear that wasabi contains a wealth of vitamins and minerals. And it may help to lower blood pressure. Wasabi contains a small amount of potassium. Research shows that diets rich in potassium can have a positive impact on blood pressure. (WebMD)
What Does Wasabi Taste Like?
REAL FRESH-GRATED wasabi tastes bright and green with a touch of quickly fading heat. It is pungent, yet delicate enough to let the flavor of raw fish shine. The hit of heat provided by the wasabi served with sushi is meant to highlight fish's flavor, not cover it.
Why Do Restaurants Not Use Real Wasabi?
Mostly because it is very expensive (around $200 per kilogram), and it can be hard to find and purchase, and real wasabi's lifetime is very short. Most sushi restaurants use horseradish with green food coloring as wasabi.
What Is Wasabi Paste Made Of?
Since wasabi is too rare and prohibitively expensive to satisfy demand, most commercial wasabi is made from horseradish, mustard and green coloring. It is similar in taste to hot mustard or horseradish rather than chili peppers in that it stimulates the nose more than the tongue. However, most common wasabi flavorings are made or used as a substitute, typically an inferior one, for something else, and are made of horseradish and food coloring.
Why Is Eating Wasabi Recipes So Painful?
As we eat wasabi or horseradish, allyl isothiocyanate vapors travel through the back of the mouth and up into the nasal cavity. This triggers a nerve response in the nose and sinuses, causing the familiar nose-tingling burn.
What Can I Substitute For Wasabi Paste In My Wasabi Recipes?
A very popular product that is used in cooking and will serve as a good substitute for wasabi is mustard. Actually, to make it even more suitable and close to the taste of wasabi, you can use spicy brown mustard. Both options are available in your markets so you won't make a mistake by replacing wasabi.
42 Hot Wasabi Recipes That Bring Tears To Your Eyes
---
---
Looking for a fresh, easy way to jazz up lots of different meals? You just found it. Smooth and simple, a wasabi mayo recipe is not only great with Asian dishes, but also on fish, roast beef, salmon, crab cakes… you name it! "Versatile" is its secret middle name!
Most wasabi pastes in the grocery store will contain very little true wasabi, or namida, as it is also called. The premixed paste usually consists of horseradish and food coloring. It's better to buy real wasabi powder and make your own wasabi mayo recipe by mixing together water and powder in equal amounts.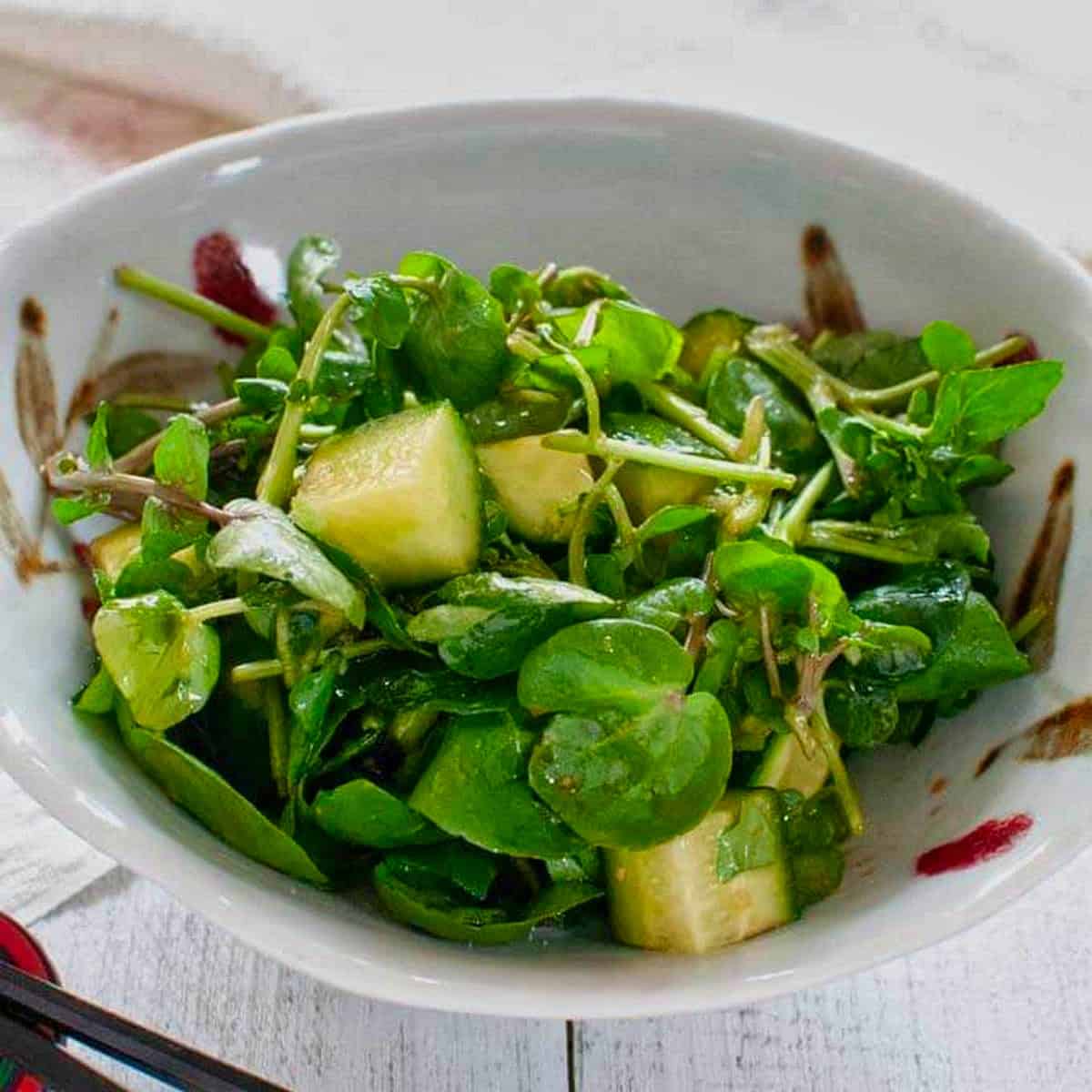 Watercress is a bit bitter, hot and peppery. I was quite surprised to find out that adding another hot spice (wasabi) worked so well with watercress. Wasabi Dressing or a wasabi mayo recipe somehow makes the watercress less tangy.
If you think about it, there are some dishes where two ingredients that are similar in some ways but also quite different go well together, producing an unexpectedly nice flavor. Wasabi Dressing and Watercress Salad is one of them. They are both spicy and hot but when mixed together, the watercress is transformed and is easier to eat with the wasabi mayo recipe.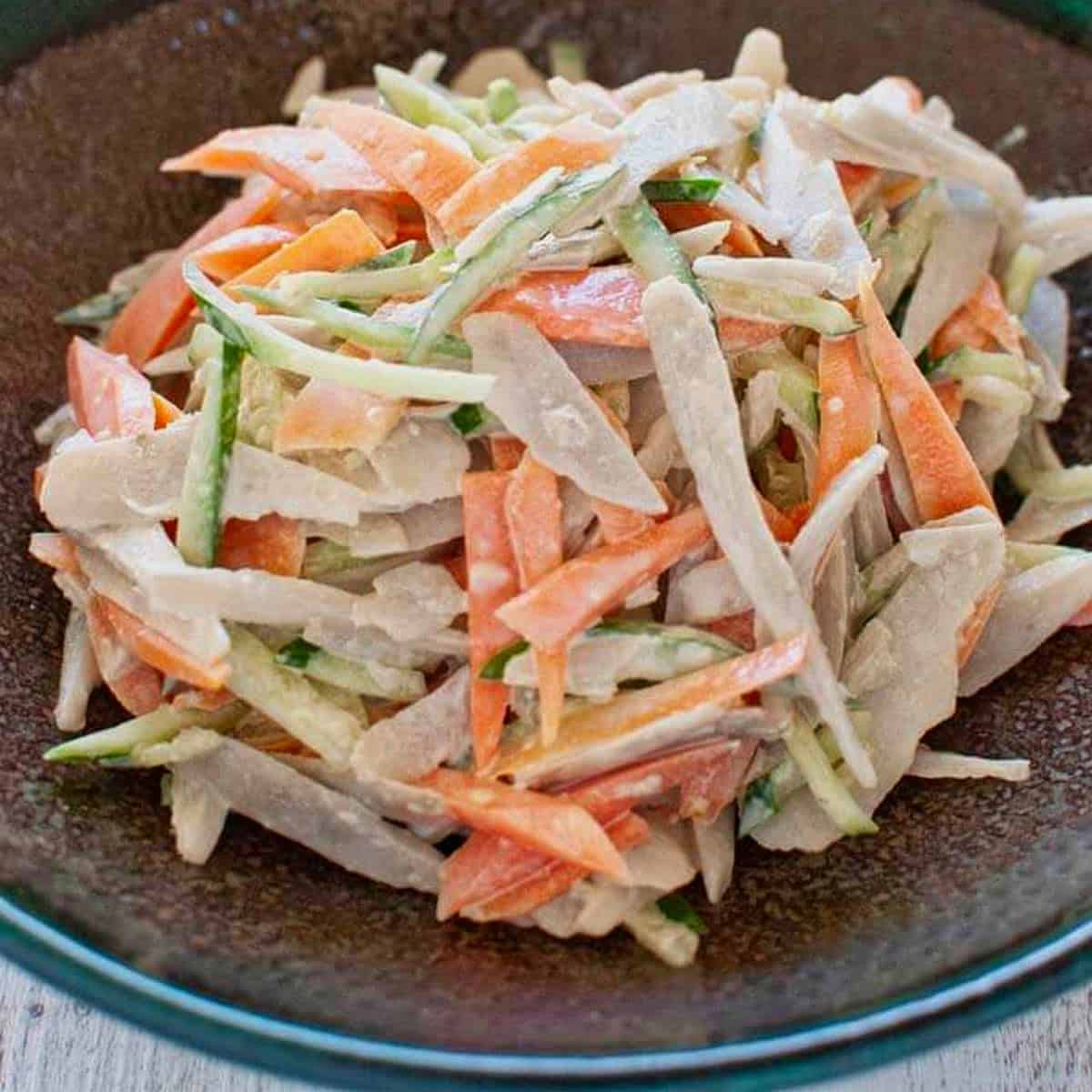 Adding a wasabi mayo recipe to a salad gives it a Japanese touch. Root vegetable salad is a very
simple salad consisting of only carrot, burdock and cucumber, but its quite satisfying with a
creamy wasabi mayo recipe.
Most people might know wasabi as a green paste that comes with sushi. But you can use wasabi just like you use mustard in dressings and with mayonnaise. Because wasabi = Japan, salad dressings somewhat become Japanese-style when mixed with a wasabi mayo recipe.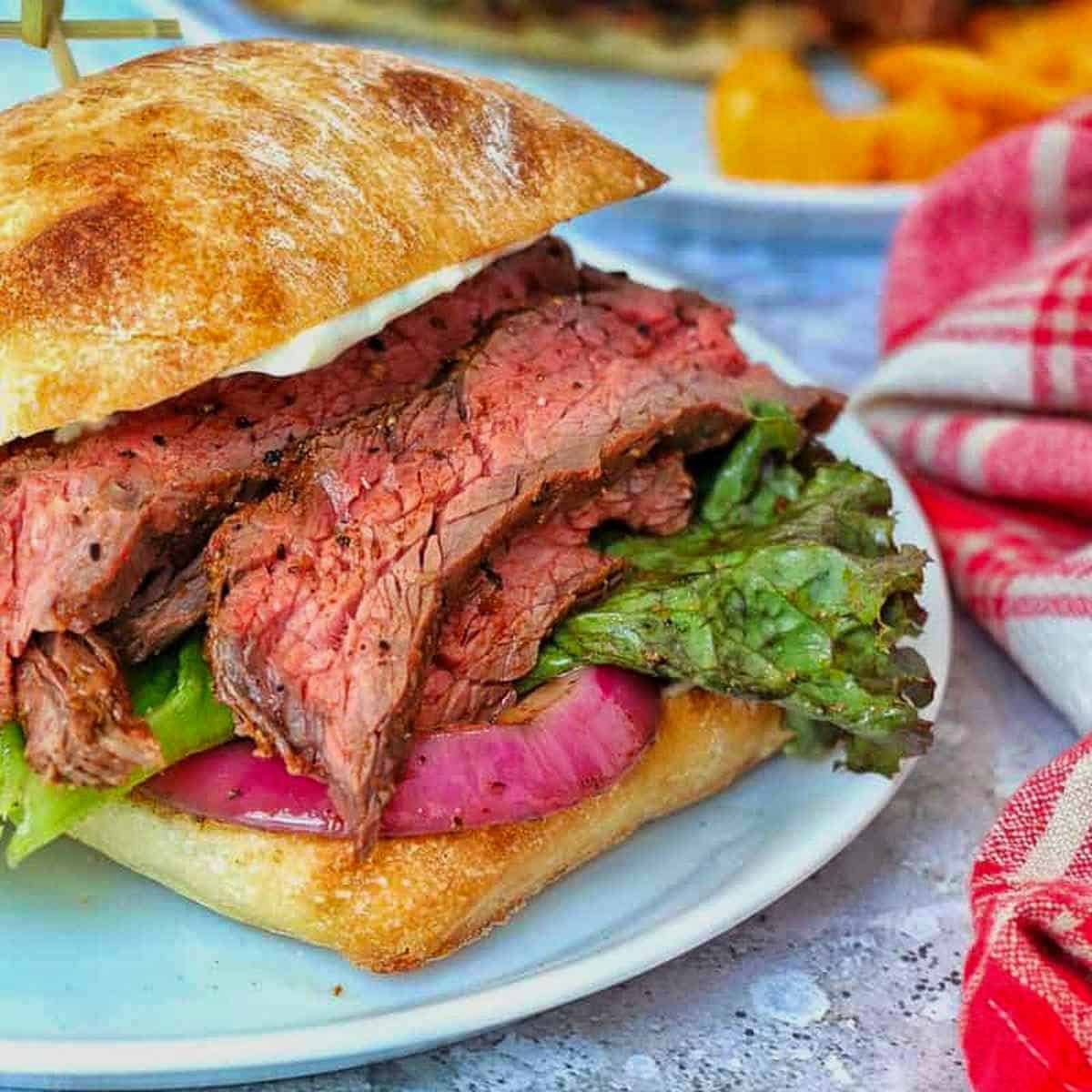 This Steak Sandwich with Creamy Wasabi (Horseradish) Sauce is full of deliciousness from the marinated grilled steak, grilled onions, creamy sauce, and crispy bread. This sandwich is easy to make and will satisfy whoever you make it for.
Grilled steak sandwiches are easy to make, and they taste delicious! This steak sandwich is made with a wasabi mayo recipe that will leave your mouth watering for more. To give this steak sandwich some extra flavor, you can also add onions or bell peppers.
You May Also Like These Recipes: 31 Popular Japanese Food & Japanese Dinner Recipes
S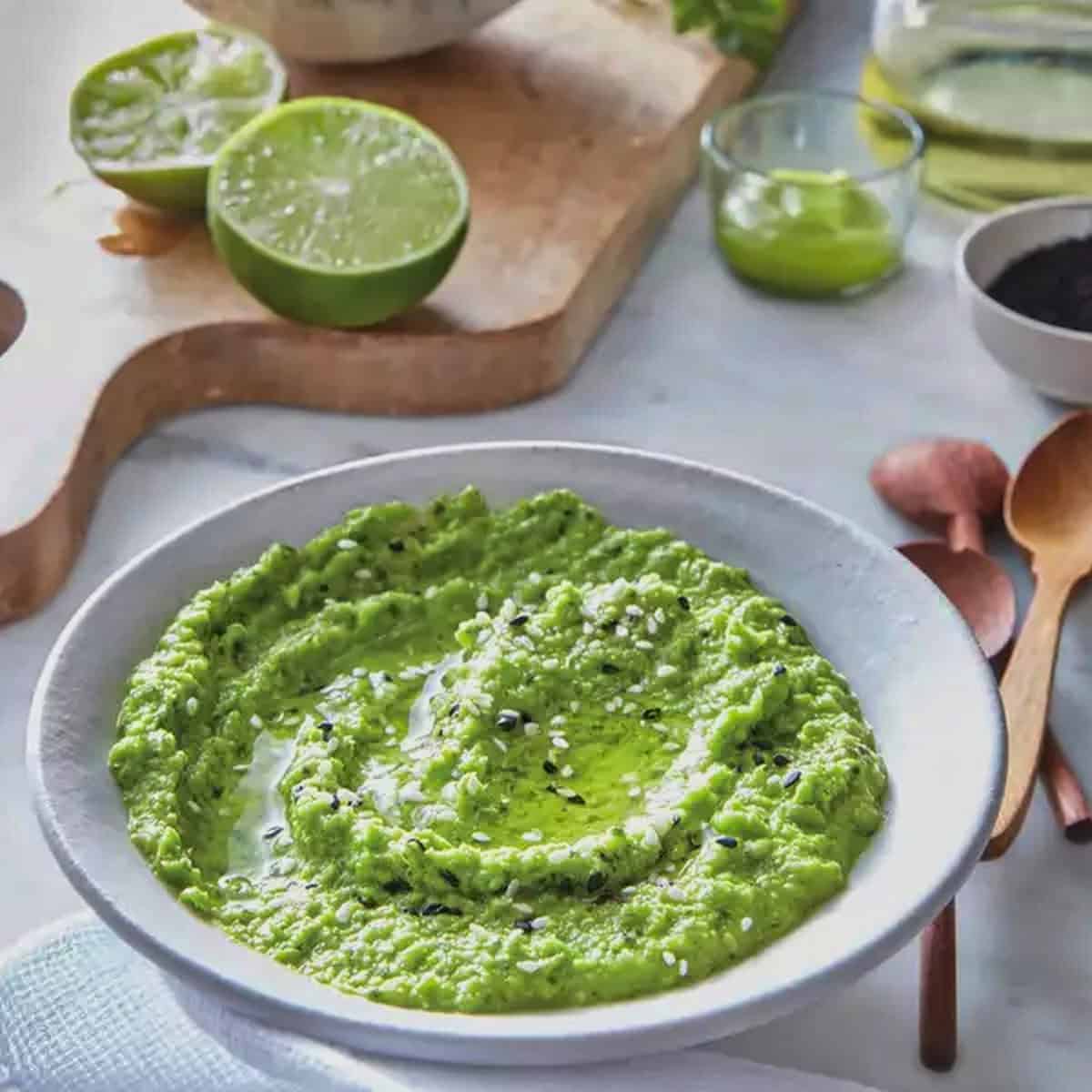 weet green peas offset the kicky heat of wasabi (which you'll find on the Asian foods aisle). Wasabi, also known as Japanese horseradish, is a strong, hot condiment that can be used for adding an extra punch to all sorts of dishes – including this delicious pea and wasabi dip. Just a couple of teaspoons is all you need for a tasty twist on these classic summer flavors. Serve with crunchy vegetables for a light lunch or healthy afternoon snack.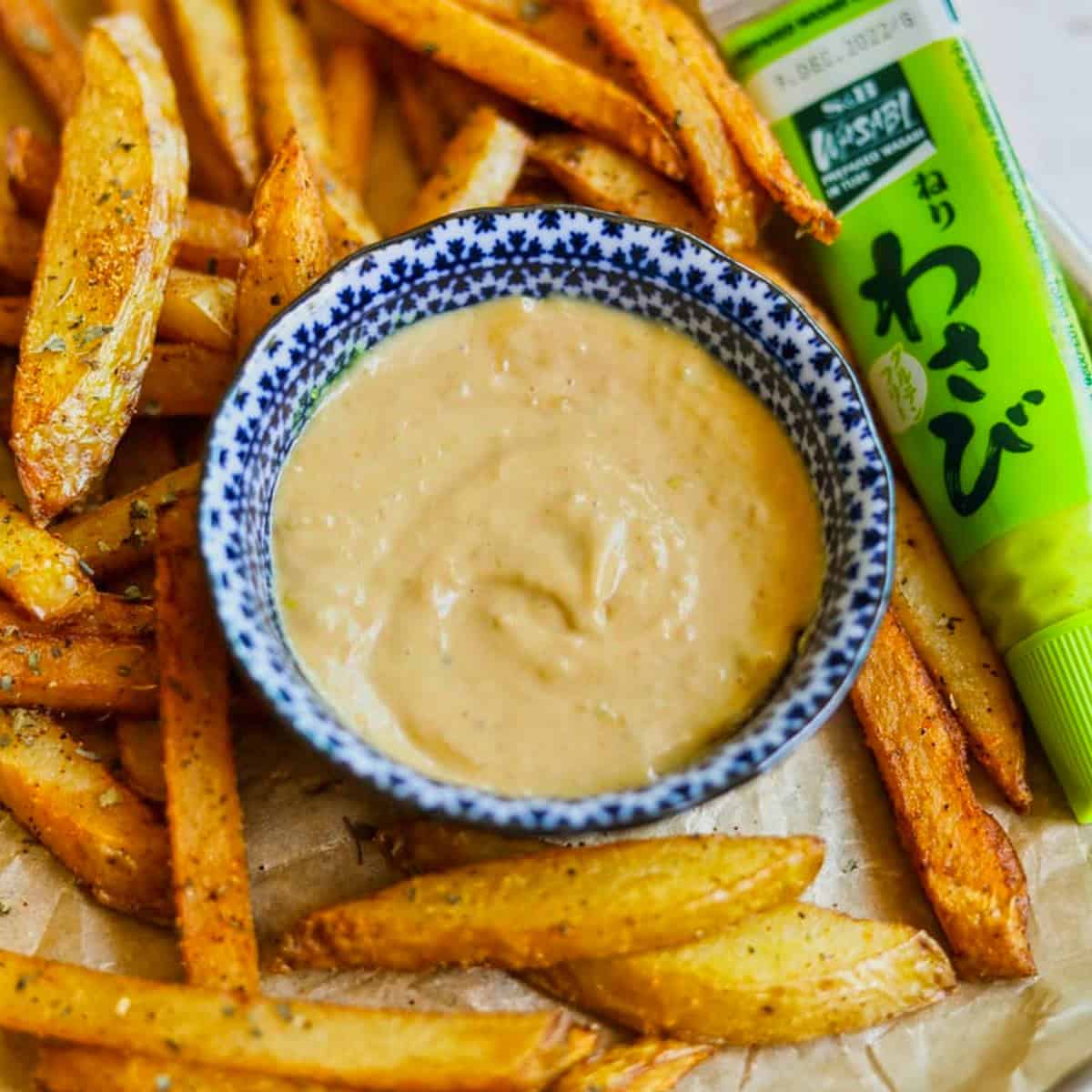 Wasabi Mayo Aioli Sauce is a zesty, creamy spread with hints of pungent wasabi, garlic, and soy sauce. This versatile sauce, starts with a wasabi mayo recipe and makes a delicious spread for burgers and sandwiches, and a dip for fries and vegetables. Wasabi mayo aioli is a quick and easy condiment that adds so much flavor to your dish.
Use it as a spread on Wagyu Burgers, roast beef sandwiches, or use it as a sauce for Spicy Ahi Poke (Spicy Tuna Bowl). Dip crispy fries, asparagus, or steamed artichoke in this creamy dip. Toss it with potatoes for a zesty potato salad. The possibilities of this wasabi mayo recipe are endless!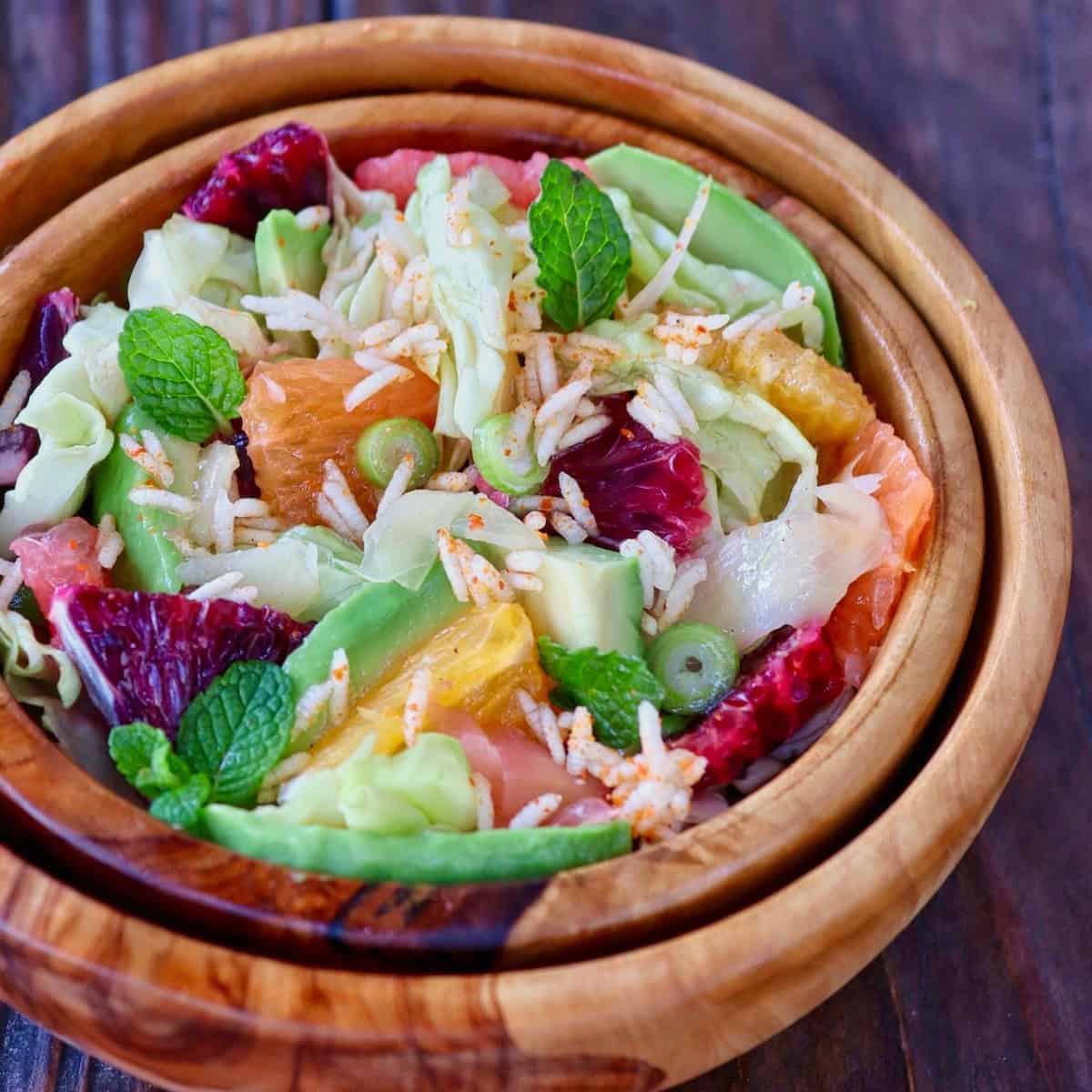 Pickled Ginger Salad with Citrus and Wasabi Dressing is packed with fresh fruit, and explodes with spicy, sweet and bright flavors. It holds its own as a main course and is also a fantastic side. It's mind-blowingly delicious. Imagine tangy ginger with heat from a wasabi mayo recipe for salad dressing, mixed into soft bites of lettuce, citrus, avocados, bits of green onion, and crispy fried rice. It's stunning to look at, incredibly unique, and is a festival of sweet and spicy flavors.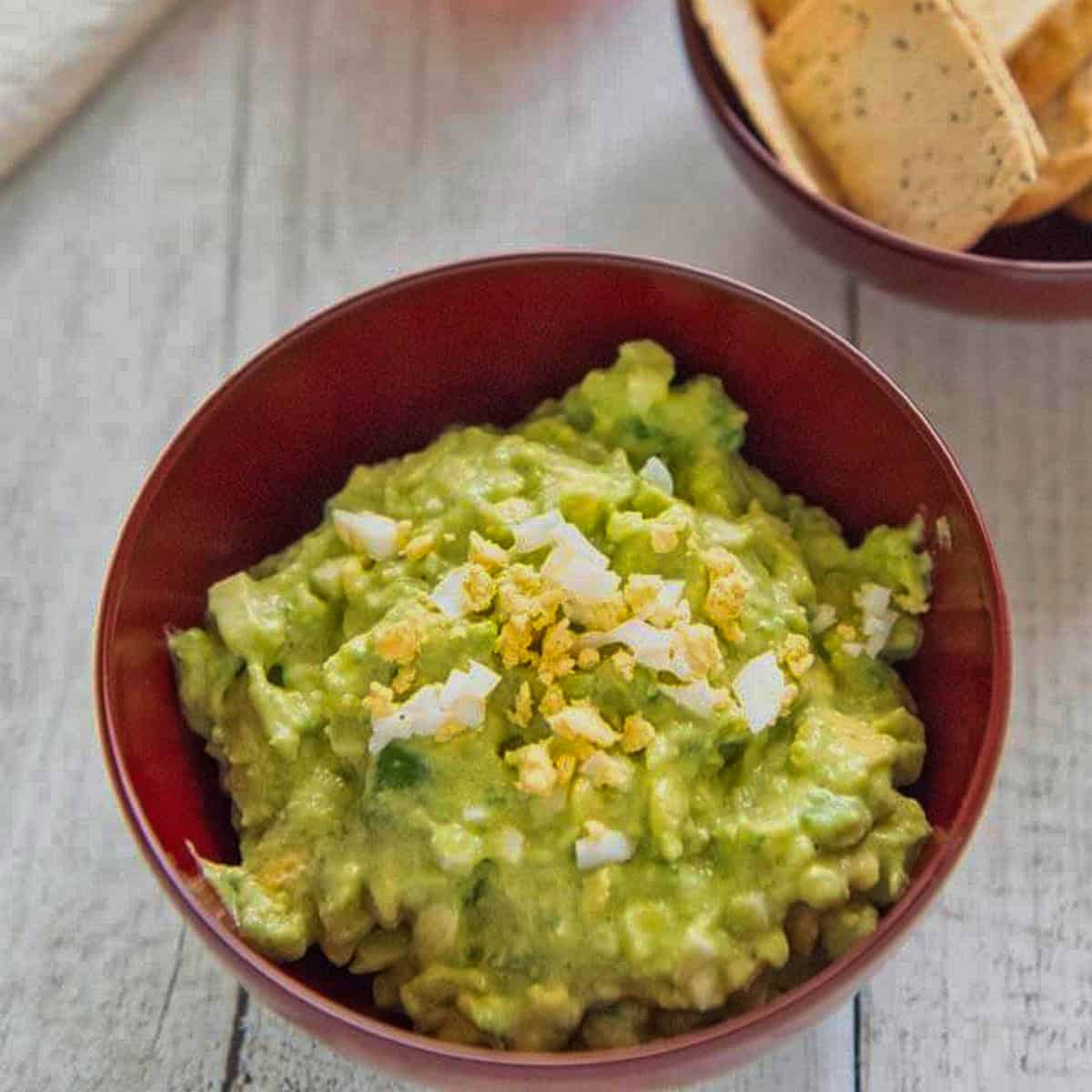 Dip is not a traditional Japanese dish, but my Avocado Dip has the heat of wasabi mixed in Kewpie mayonnaise, which I think makes this dish a bit authentic. Unlike many of the avocado dips out there, my dip is made up of a unique combination of ingredients. The kick of wasabi is sensational.
My dip does not use cream or yoghurt, but it is creamy because of the mayonnaise and chopped boiled egg mixed into the mashed avocado. Finely diced boiled egg pieces give a different texture to the dip. But it always starts with a basic wasabi mayo recipe.
You May Also Like These Recipes: 30 Traditional Mexican Foods & Easy Mexican Recipes
This easy grilled salmon and wasabi mayo recipe is paired with the most delicious dill, lemon, and greek yogurt sauce. It's only 6 ingredients, quick to make, and super nutritious! Option to cook salmon in the oven or on the stovetop, too.
Salmon with a herbed yogurt sauce may not sound too unique, but I'm telling you that the addition of wasabi paste made ALL the difference. It added the perfect kick of spice, which paired amazingly with the cooling flavours of greek yogurt and dill.
Chopped sushi-grade tuna is mixed with fresh ginger and scallions, molded into patties, pan fried and then topped with cucumber, sprouts and a zippy pickled ginger and wasabi mayo recipe.
I've altered the proportions over the years, upping the wasabi and fresh ginger, and I use a full egg instead of the recommended egg white, as well as regular mayo instead of fat-free. Instead of stopping at medium-rare, I like to cook the burgers just through — I find that a little bit of heat makes the ginger and scallions really sing. And finally, I serve the tuna burgers on brioche rolls.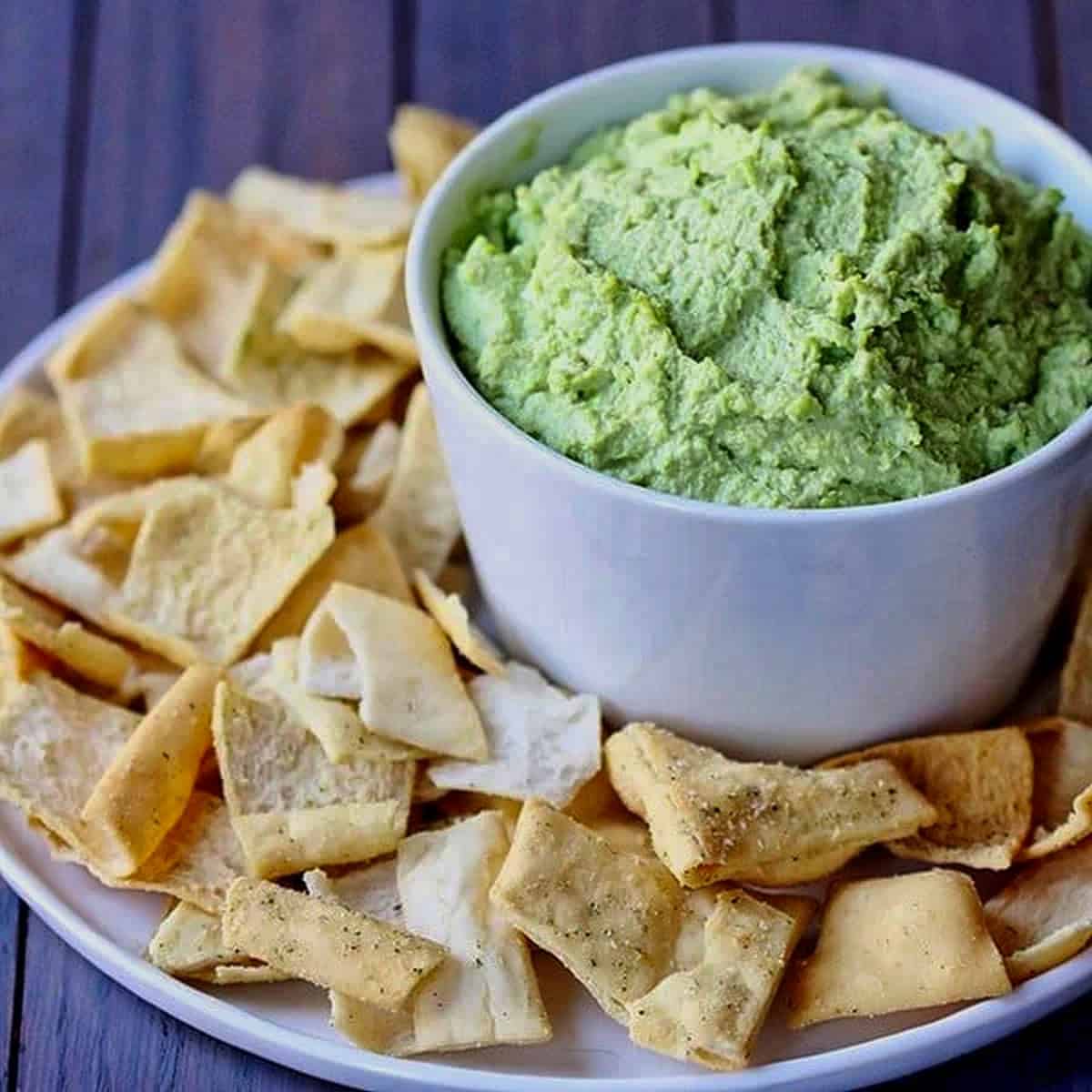 We have a local hummus brand in Kansas City that has been making a similar dip for years. But after buying it so many times, I finally decided it was time to try and make my own. So I rounded up the ingredients and let the food processor do its work. In no time, this green goodness was ready to go. And pretty sure it rocked my socks off.
I am all for any excuse to eat ginger and wasabi! But it turns out that they make a rockin' dip. You can add as much or as little of the basic wasabi mayo recipe to you want for the best outcome, but I like a little heat and that sweet kick of ginger. So mine ended up being super flavorful, which is exactly what I like in a healthy dip. I also liked using the edamame for a little extra "green" action.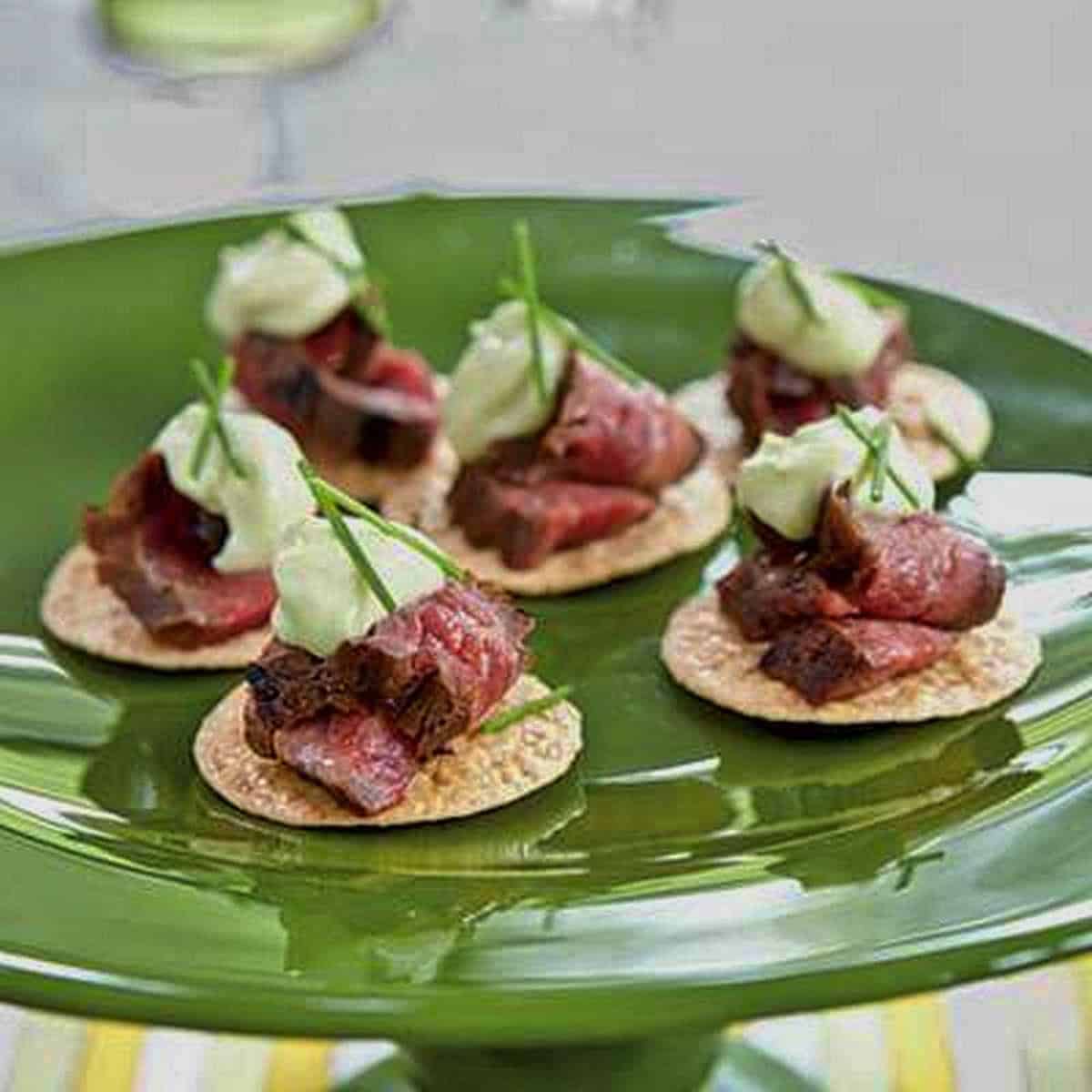 This party appetizer will get everyone talking! Tender flank steak with a wasabi mayo recipe topper for a perfect balance of flavor in every bite. To prepare steak, combine first 6 ingredients in a large zip-top plastic bag; seal. Marinate in refrigerator 24 hours, turning occasionally. Remove steak from bag, and discard marinade.
Heat a grill pan over medium-high heat. Coat pan with cooking spray. Add steak to pan; grill 6 minutes on each side or until desired degree of doneness. Remove steak from pan; let stand 10 minutes. Cut steak diagonally across grain into thin slices; cut slices into 2-inch pieces.
You May Also Like These Recipes: 10 Best Traditional Dutch Recipes From Holland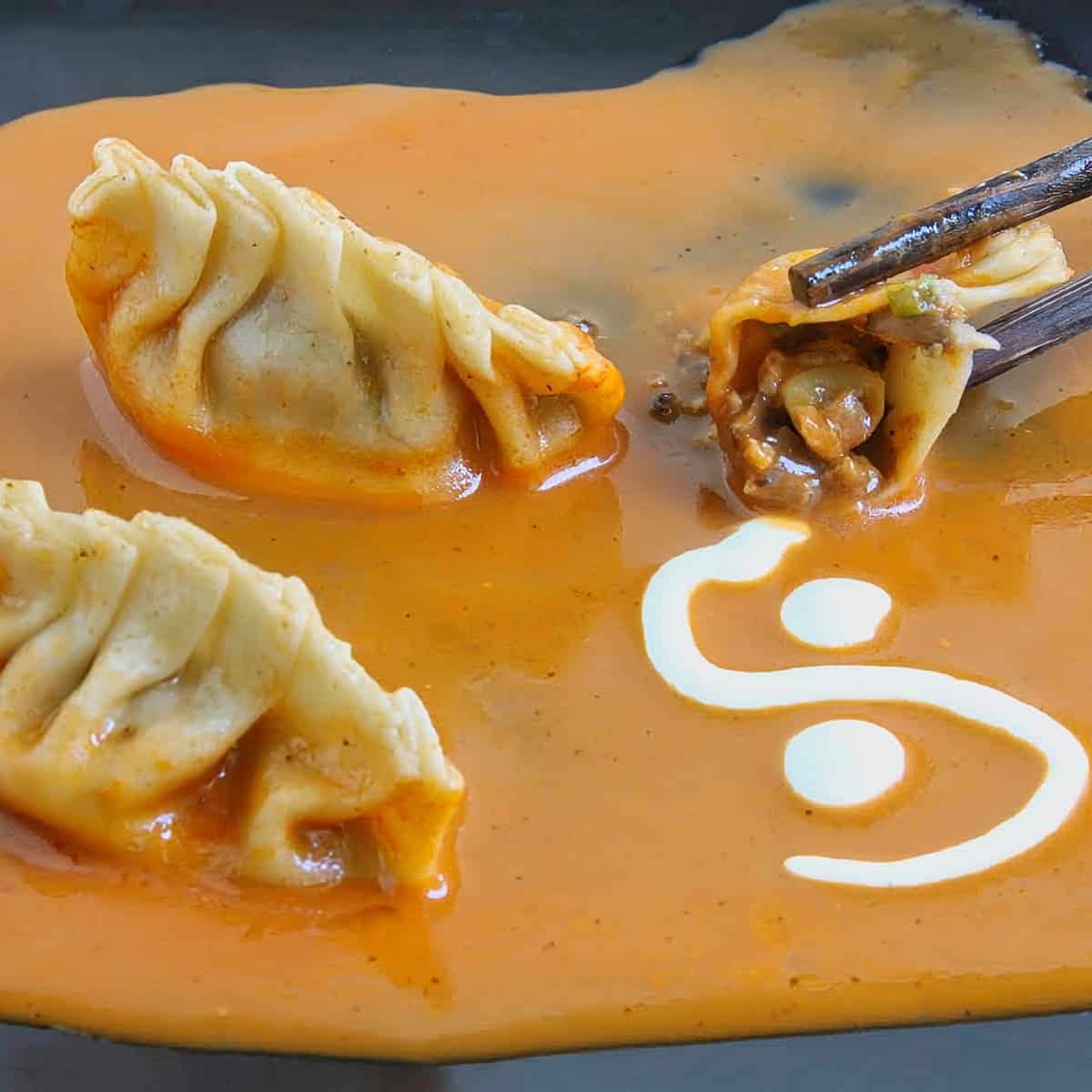 Duck is not always an inexpensive item, but with this wasabi recipe you can use just a couple breast pieces and make it go a long way, yet still enjoy the earthy taste and the elegant opportunity.
If you have never made Pot Stickers before, this is a really easy way to give it a try. The first time I made them, I think I made about 20 and feared they would go to waste. My son and husband ate 16 by themselves.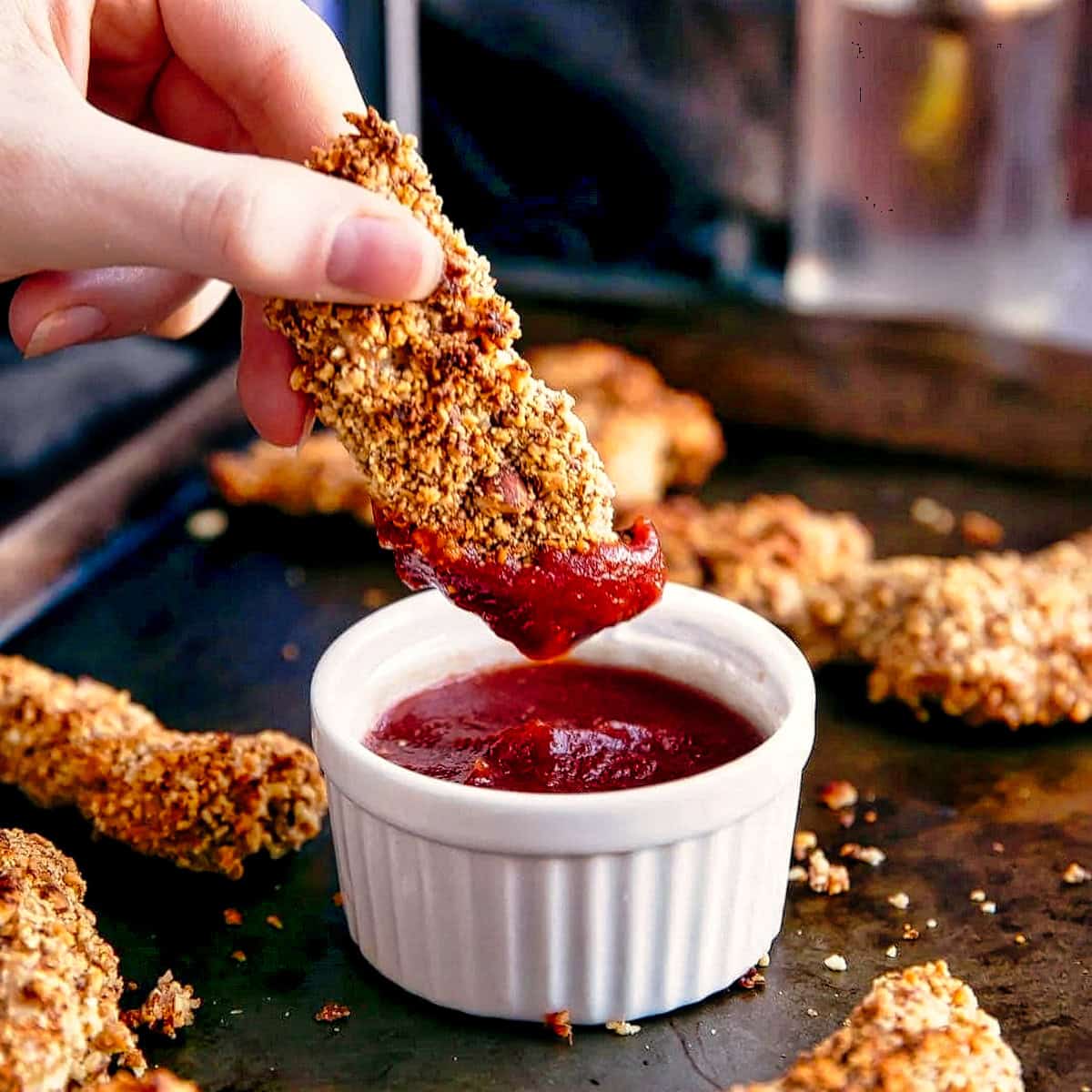 These Wasabi-Almond Crusted Chicken Tenders are my new favorite Sunday snack. They're made with Wasabi & Soy Sauce Almonds. Plus, almond crusted chicken is a flavor party in your mouth like no other. It's savory and salty and protein-y all at the same time. The wasabi mayo recipe and soy combo brings it to another level entirely.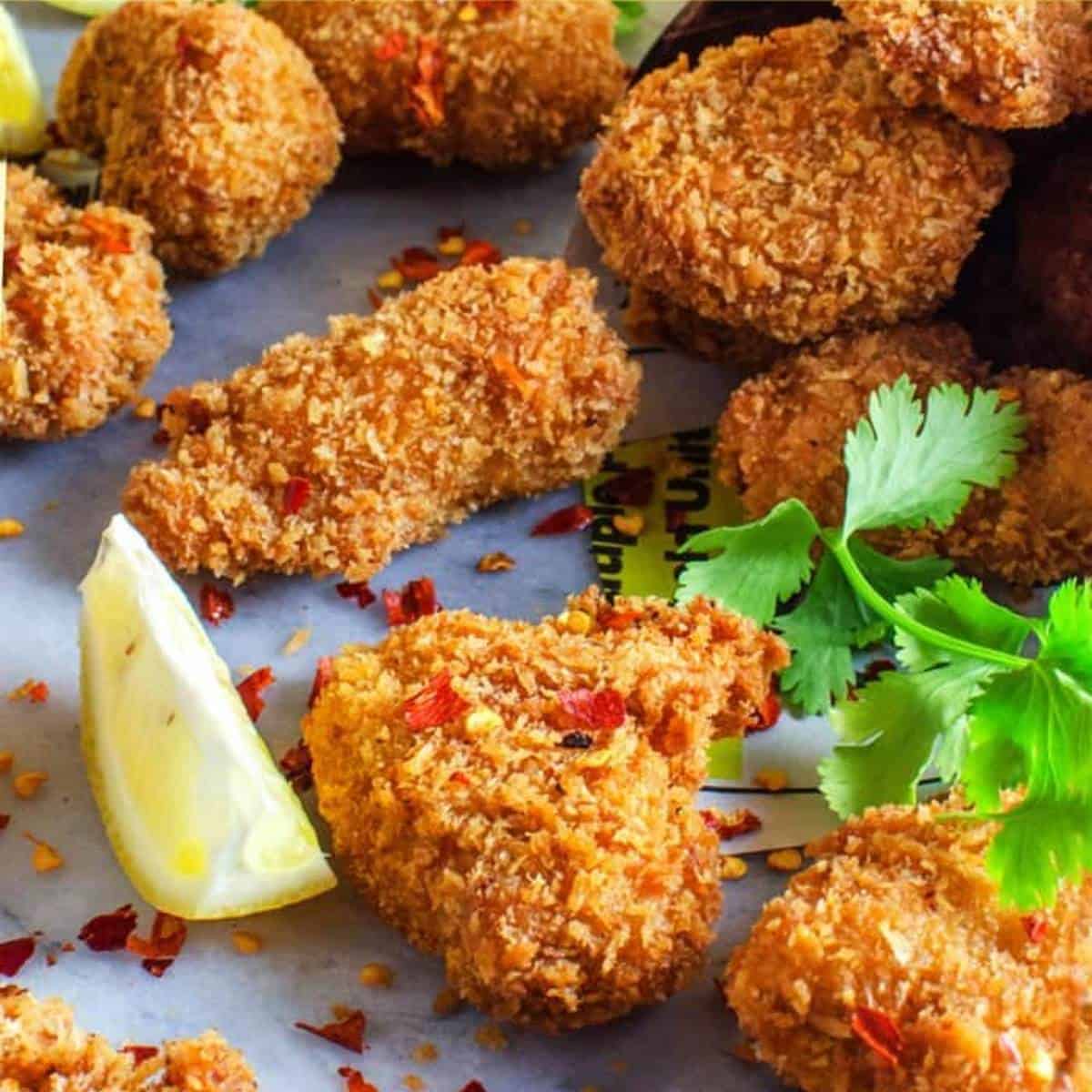 Imagine how great these sweet & spicy, Lemongrass and Wasabi Asian style Chicken Nuggets could taste? Marinated in sweet and slightly citrusy lemongrass, coupled with that awesome and unique spicy kick you get from wasabi, these made from scratch chicken nuggets are a great example of how a simple combination of bold flavors can completely elevate a common dish!
You May Also Like These Recipes: 25 Unbelievable Argentina Food Recipes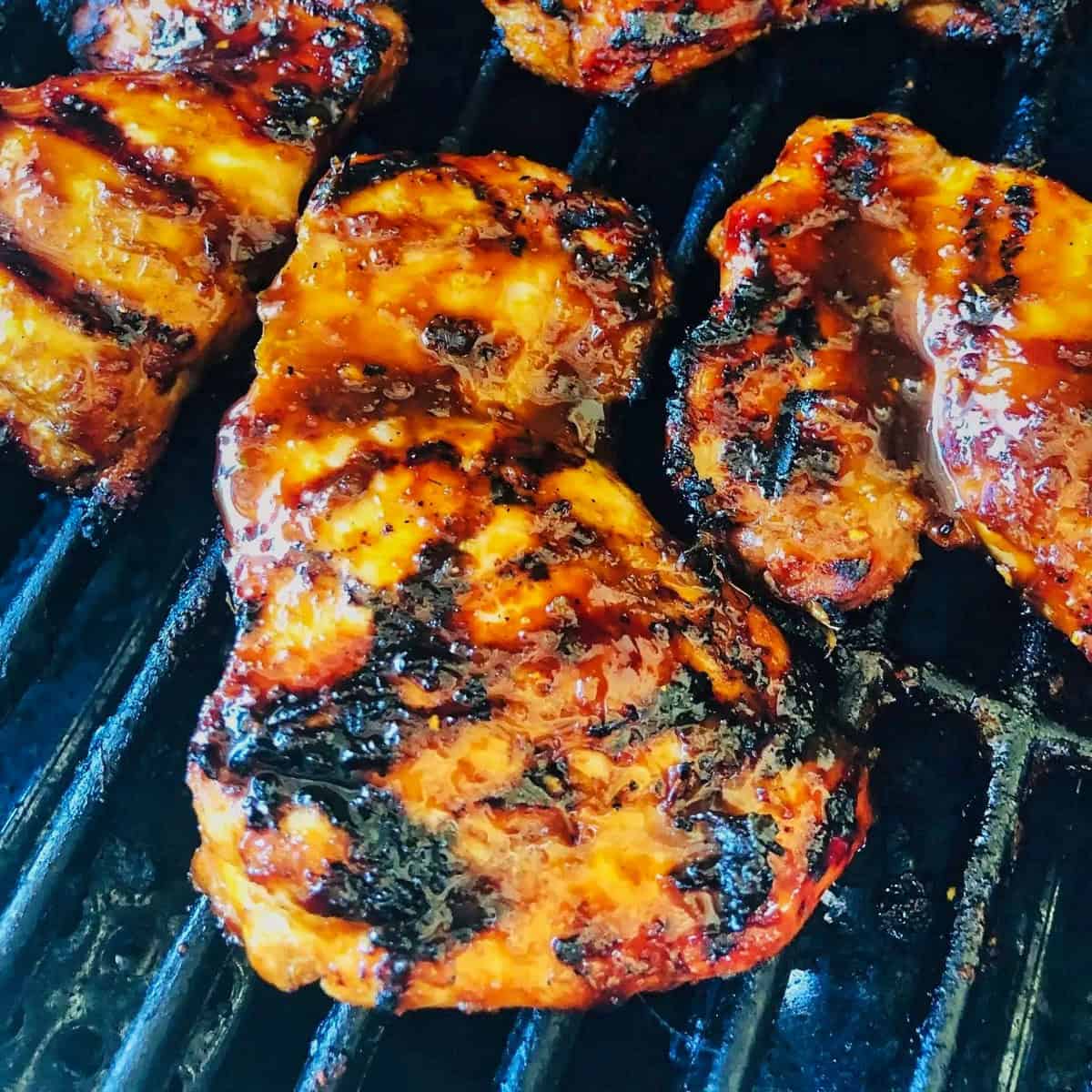 Wasabi Ginger Grilled Chicken was on the menu the other night and it was even more amazing than it sounds! The marinade and sauce for this dish has only 5 ingredients.
Start by whisking together honey, wasabi sauce, soy sauce, ginger paste and garlic paste. Let me point out here that this is wasabi SAUCE, and not wasabi PASTE. The two are much different. The paste is way stronger in horseradish flavor. For sure use the sauce here.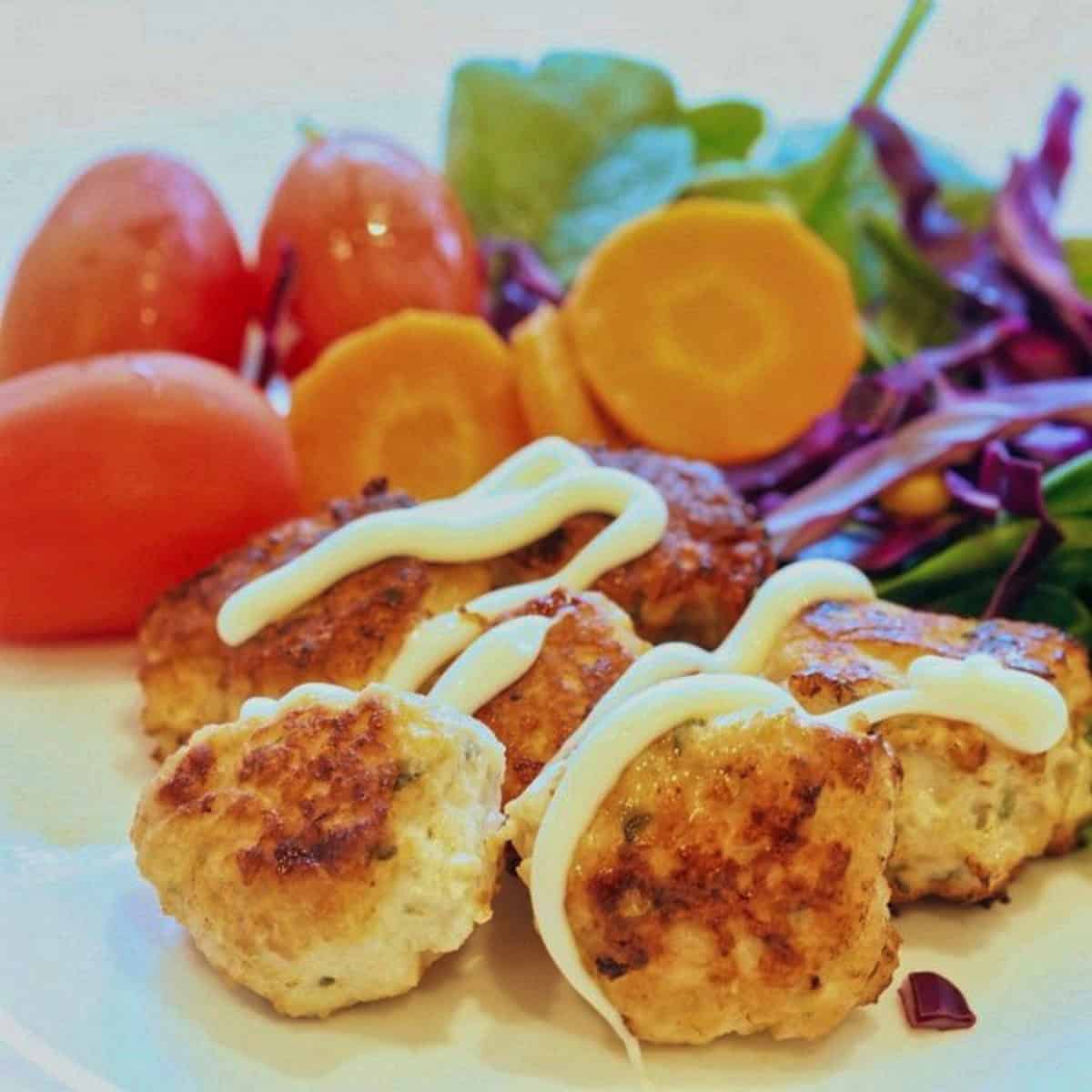 I found a wasabi recipe for Chicken Meatball Sub that we really enjoyed. I reduced the amount of wasabi from the original recipe and put some extra on the side of the plates if my family wanted a little extra heat.
I doubled the wasabi recipe so we had the meatballs with salad the first night, then leftover meatballs in subs with salad the next night.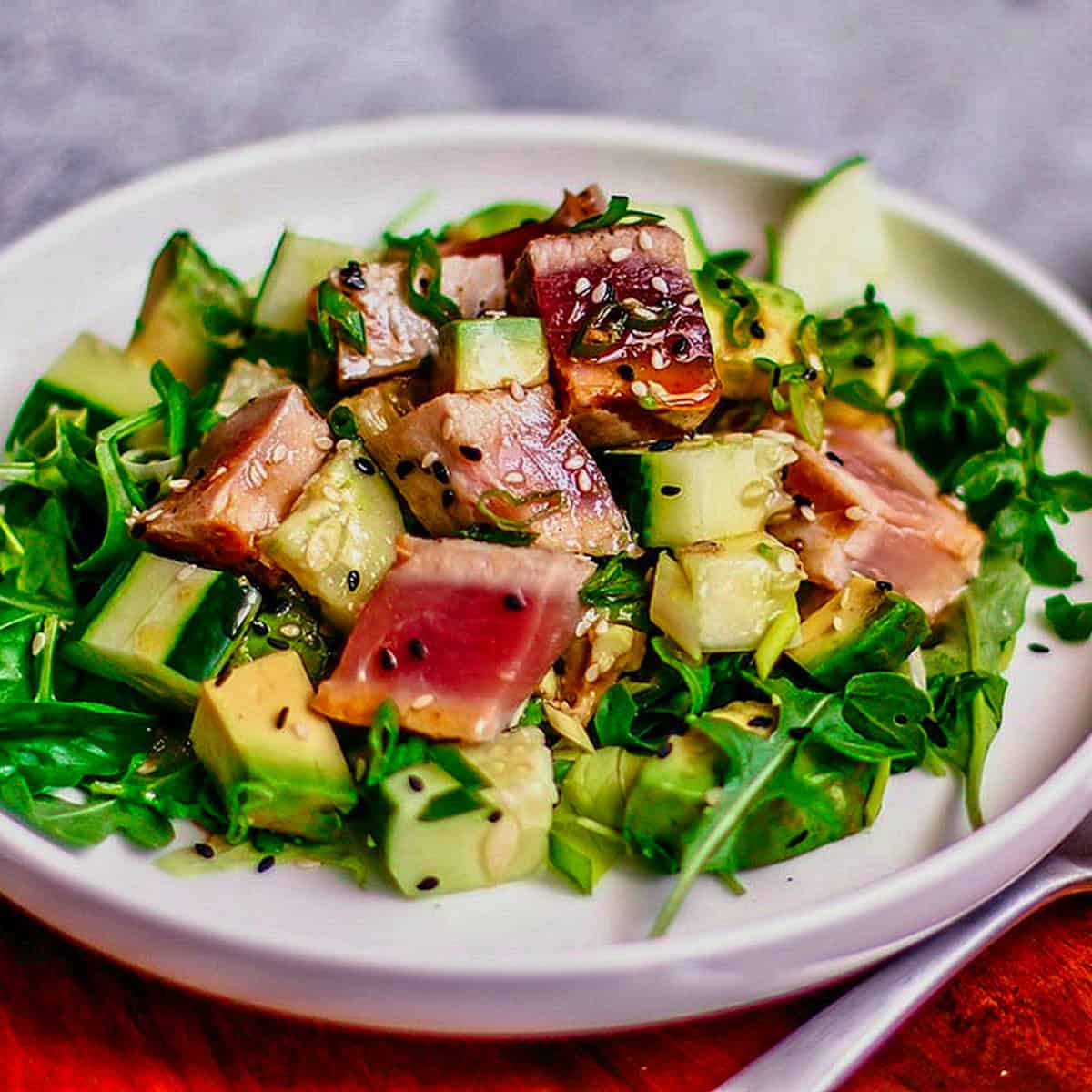 Greens are topped with grilled tuna steak, crunchy cucumber, creamy avocado, and a zingy wasabi vinaigrette to create a light but substantial dinner option. Fish, creamy avocado, crisp cucumbers, and a zingy whirl of wasabi in salty soy sauce can be used many different ways. I've even incorporated some of these elements into breakfast with a soy-drizzled avocado toast with smoked salmon.
Salmon gets a bad rap as a pedestrian piece of fish, but if you cook it gently and season it well, it's a very noble protein. There is no denying it can use a punch of flavor, which is why the wasabi peas make the perfect crust for this delicate fish.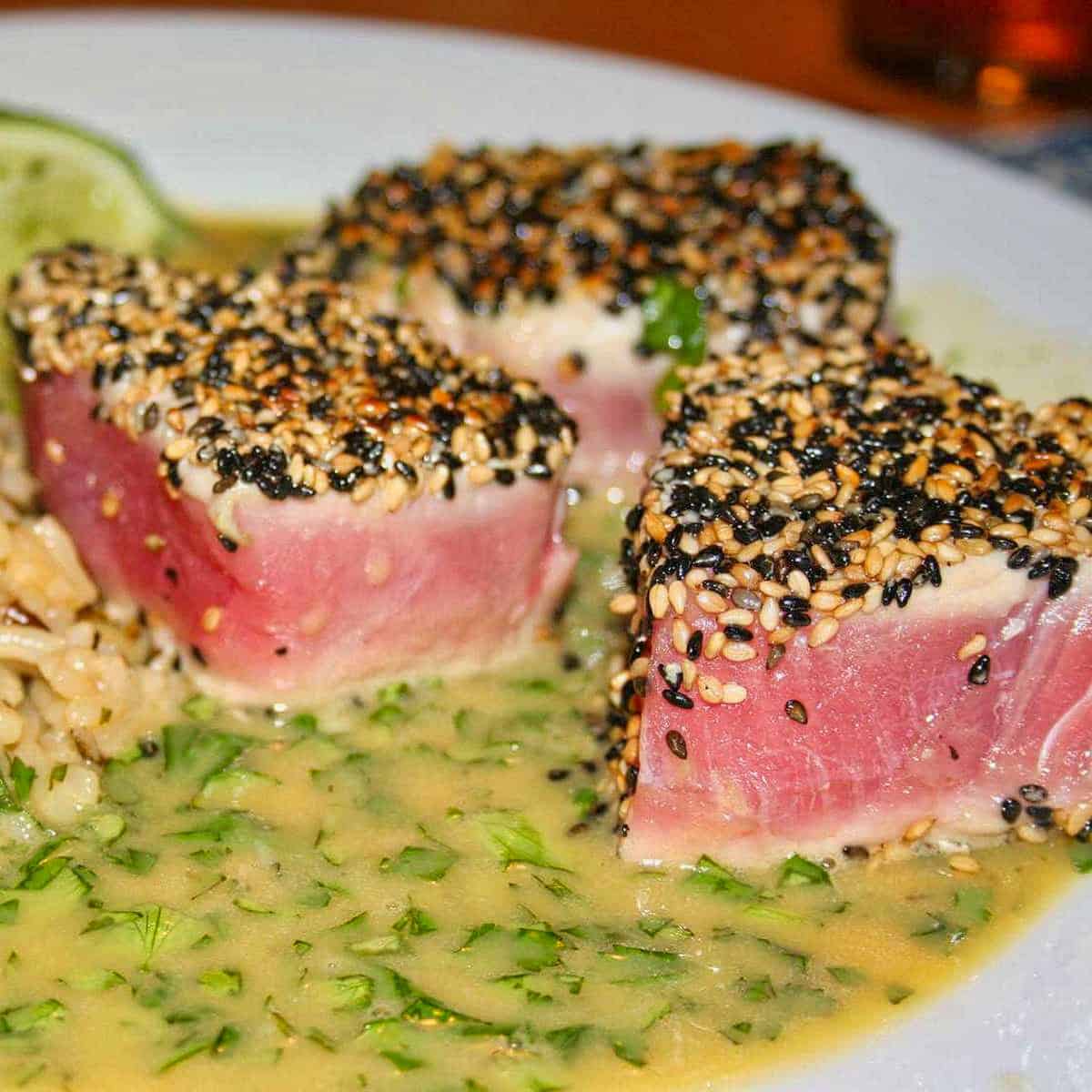 By far, this melt-in-your-mouth Wasabi Seared Tuna is our most popular Wasabi Recipe on the blog and in my cooking classes! It's an easy but impressive appetizer or main dish for any occasion. Quick and simple to cook, this seared Asian tuna wasabi recipe is just perfect!
You May Also Like These Recipes: 38 Easy Spanish Dishes & Spanish Desserts With Recipes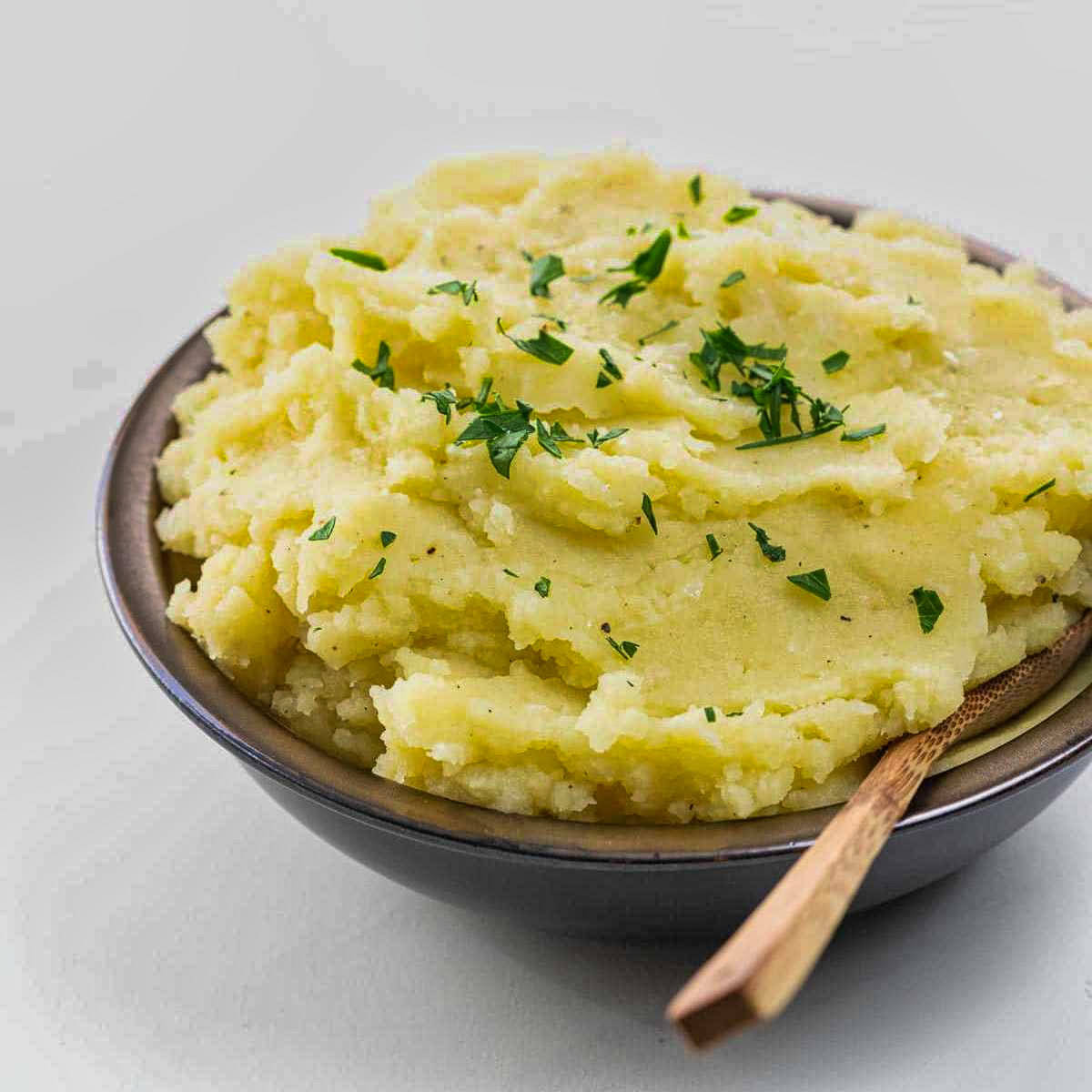 Wasabi mashed potatoes add a gently spicy, Japanese-inspired twist to a classic American side dish. Vegan, gluten-free, and make-ahead friendly. Made with the quantities listed in the wasabi recipe card, these potatoes have a gentle, complex heat that won't overwhelm. If you like things really spicy, you can add as much more wasabi as you prefer.
Pure wasabi powder is washed, cut, and dried wasabi (Japanese horseradish). To use it, mix with a bit of water to form a paste, according to the instructions on the package. Many of the wasabi powders sold in the U.S. are made from a combination of wasabi, horseradish, and mustard seed. They taste a little bit different from pure wasabi powder, but either version is okay here.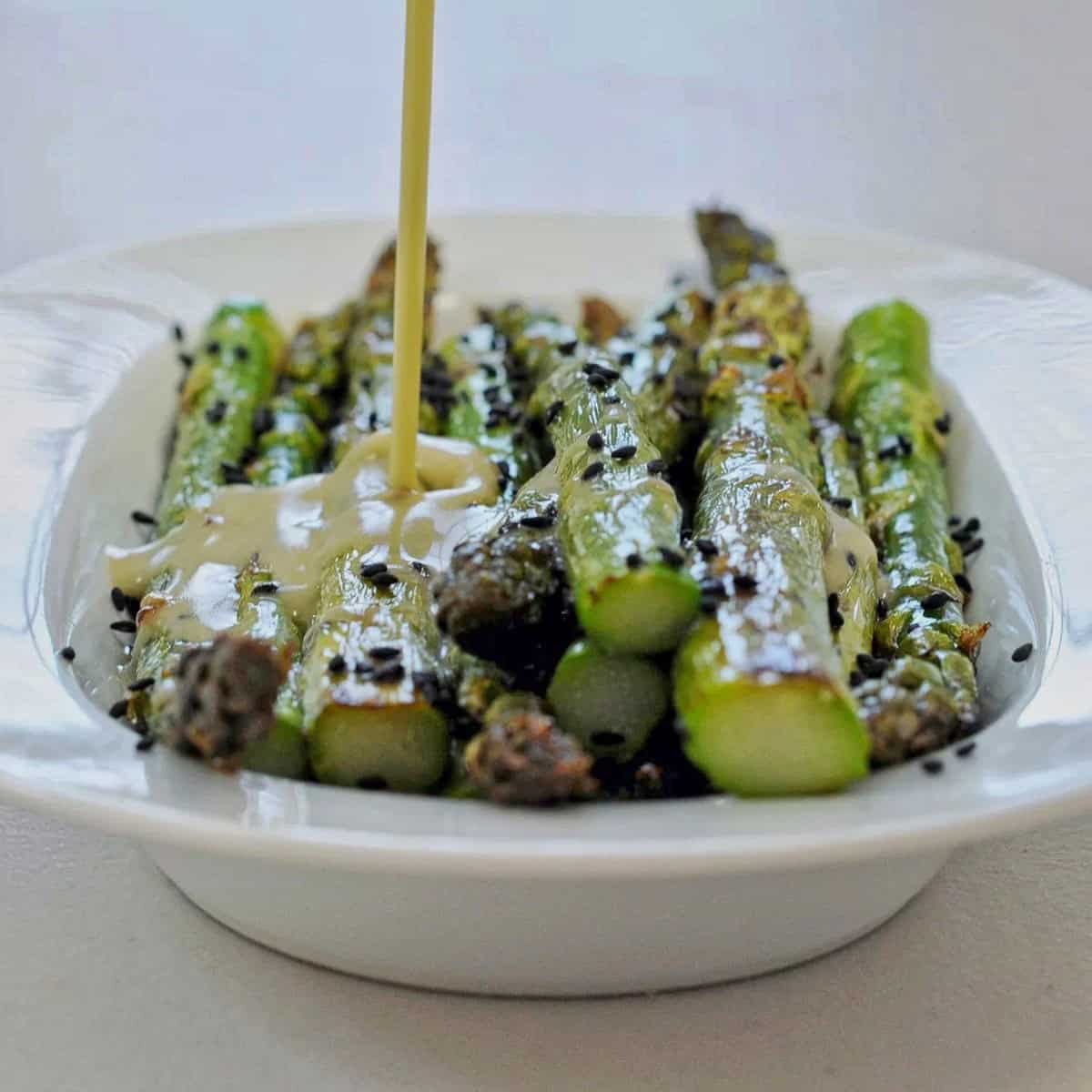 Before you bake, smear your spears with a lightly heated mixture of soy sauce, sesame oil and wasabi for a bite with a little burn. You don't have to be heat-crazed to enjoy this ridiculously easy asparagus recipe. In fact, I was a little disappointed to find that my wasabi powder had gotten old and lost most of its heat.
Since I had to keep adding it by the teaspoon to get the flavor right, I don't have a firm amount to tell you to use, but then again, I probably wouldn't have risked suggesting an amount anyway. We're all different, and some of us like to breathe fire more than others.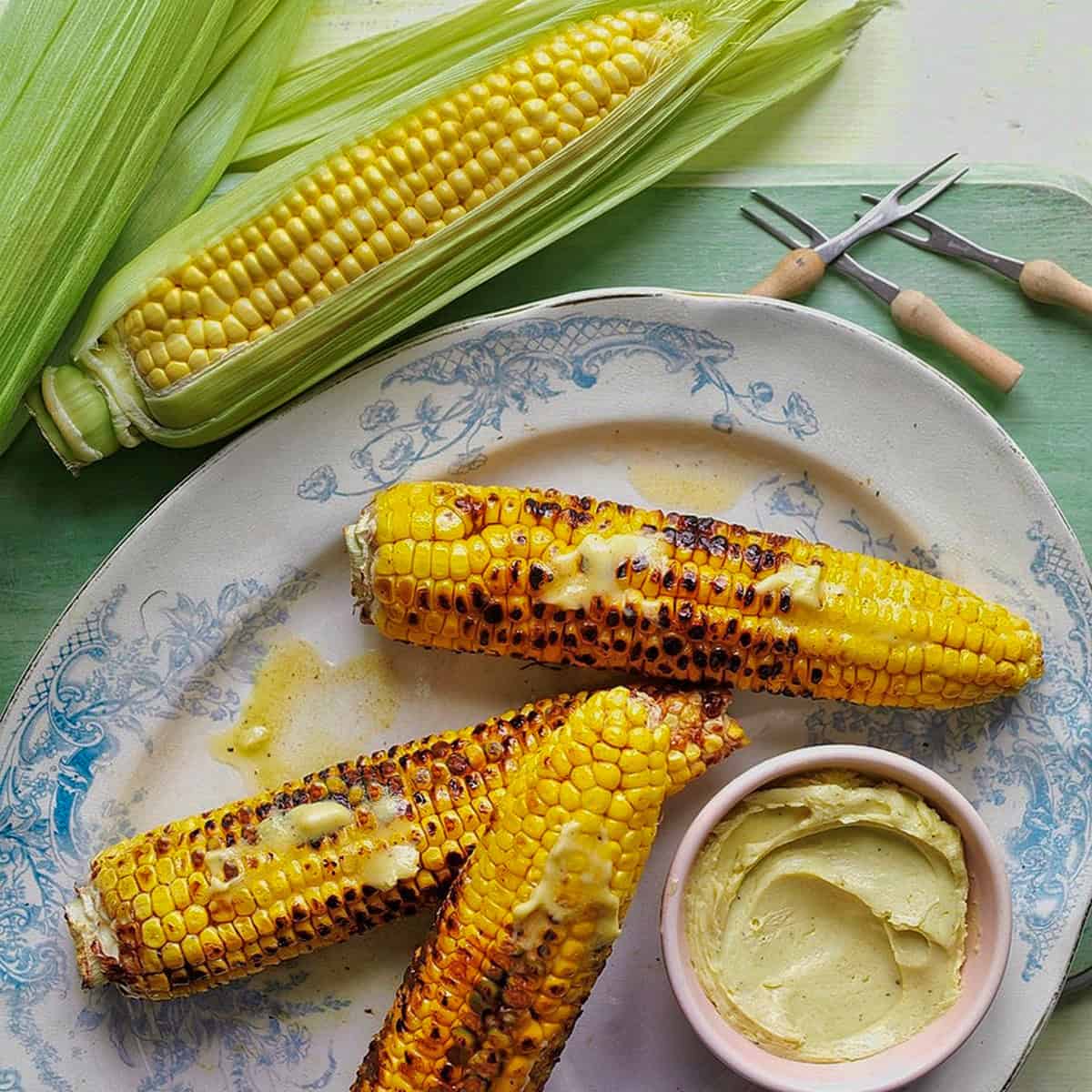 We're all for flavored butters and can't think of a better pairing than a loaded wasabi recipe pat of butter on fresh grilled corn. I wanted to Asian the grilled corn with this herb butter.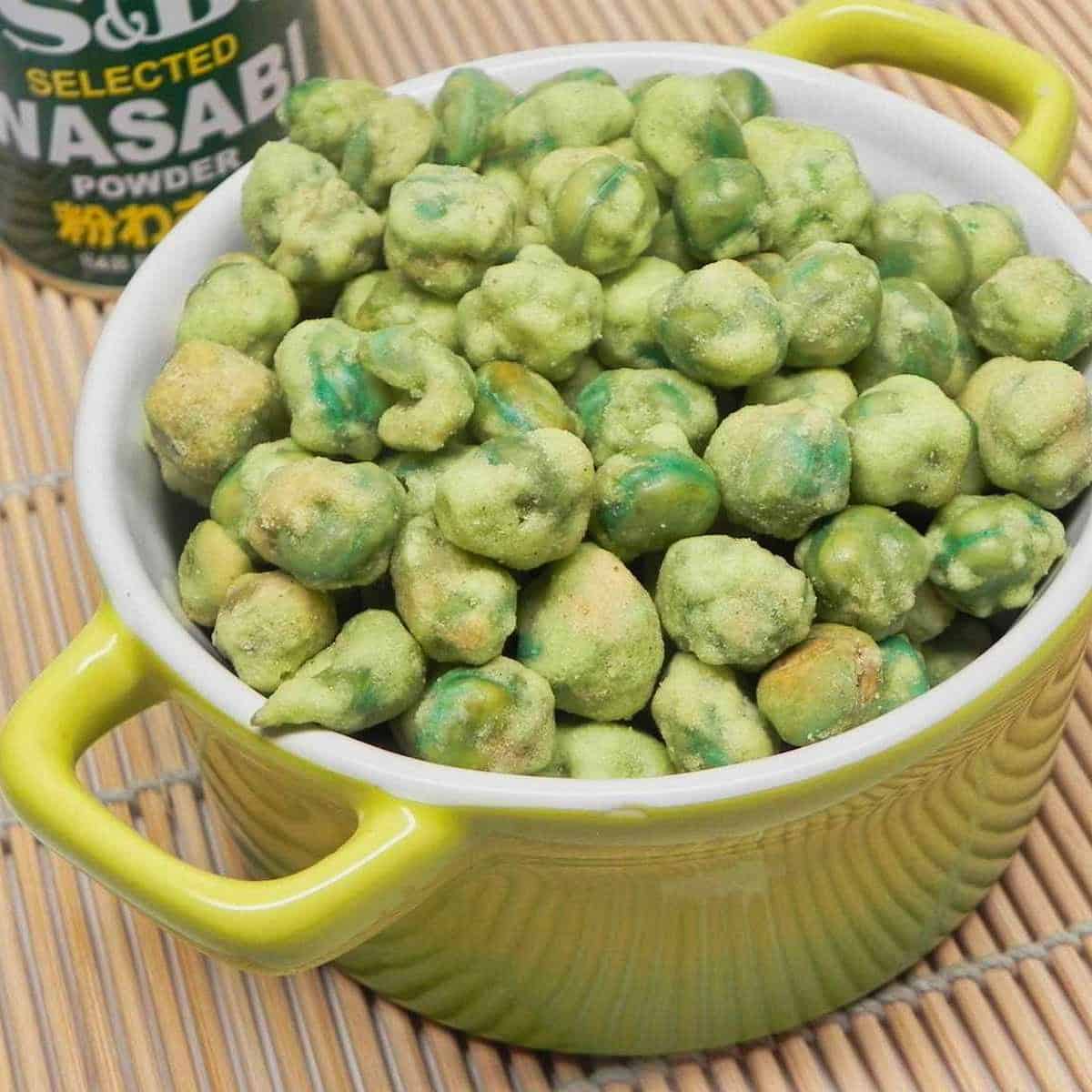 A spicy choice for snack food when you need to crunch on something. Great to put out at a party or have next to you at your computer. If you really love wasabi, you may wish to double or triple the coating mixture.
Wasabi peas can be enjoyed as is for a simple snack or added to homemade trail mix, salads, stir-fries, and soups. You can also crush them and use them as a coating for chicken or pork.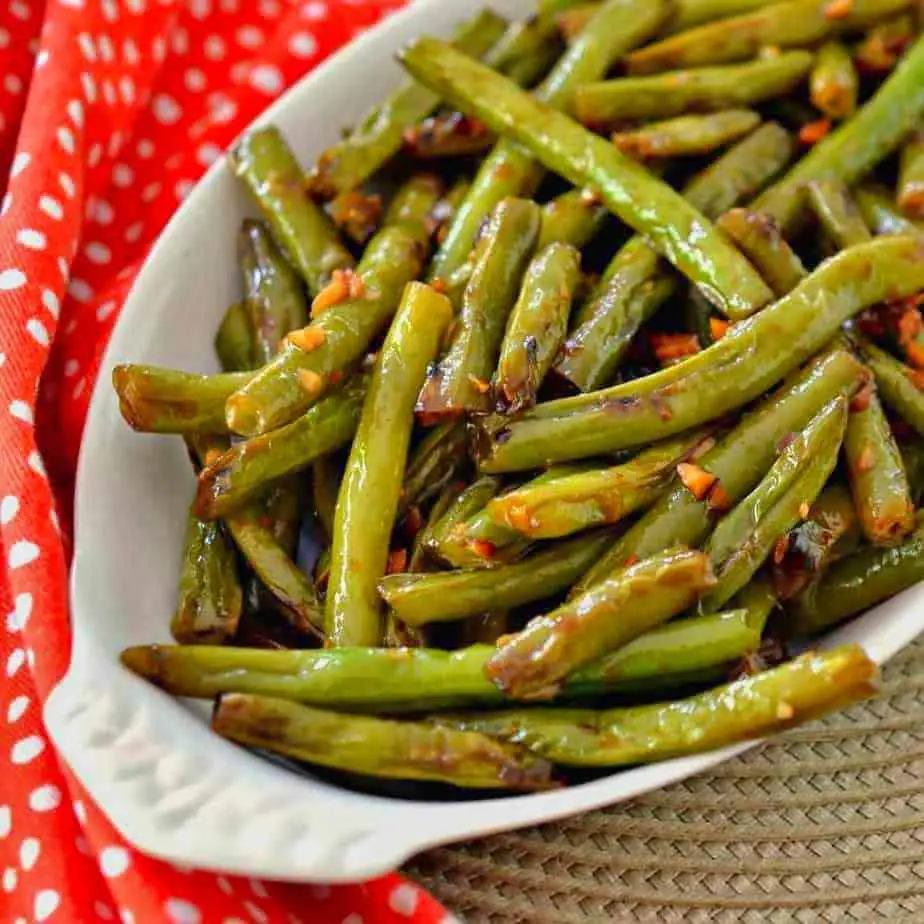 You can serve these green bean fries up to even your heat-fearing friends. The fries themselves are wasabi-free and only the brave will dunk into the creamy sour cream wasabi recipe dipping sauce.
I used panko breadcrumbs. I suggest, if using these crumbs to pulse them in a food processor to make them finer. NOT TOO FINE. I'm suggesting this because I feel it will be easier for the crumbs to adhere to the bean rather than a larger crumb.
You May Also Like These Recipes: 34 Easy Greek Cuisine Recipes & Greek Dishes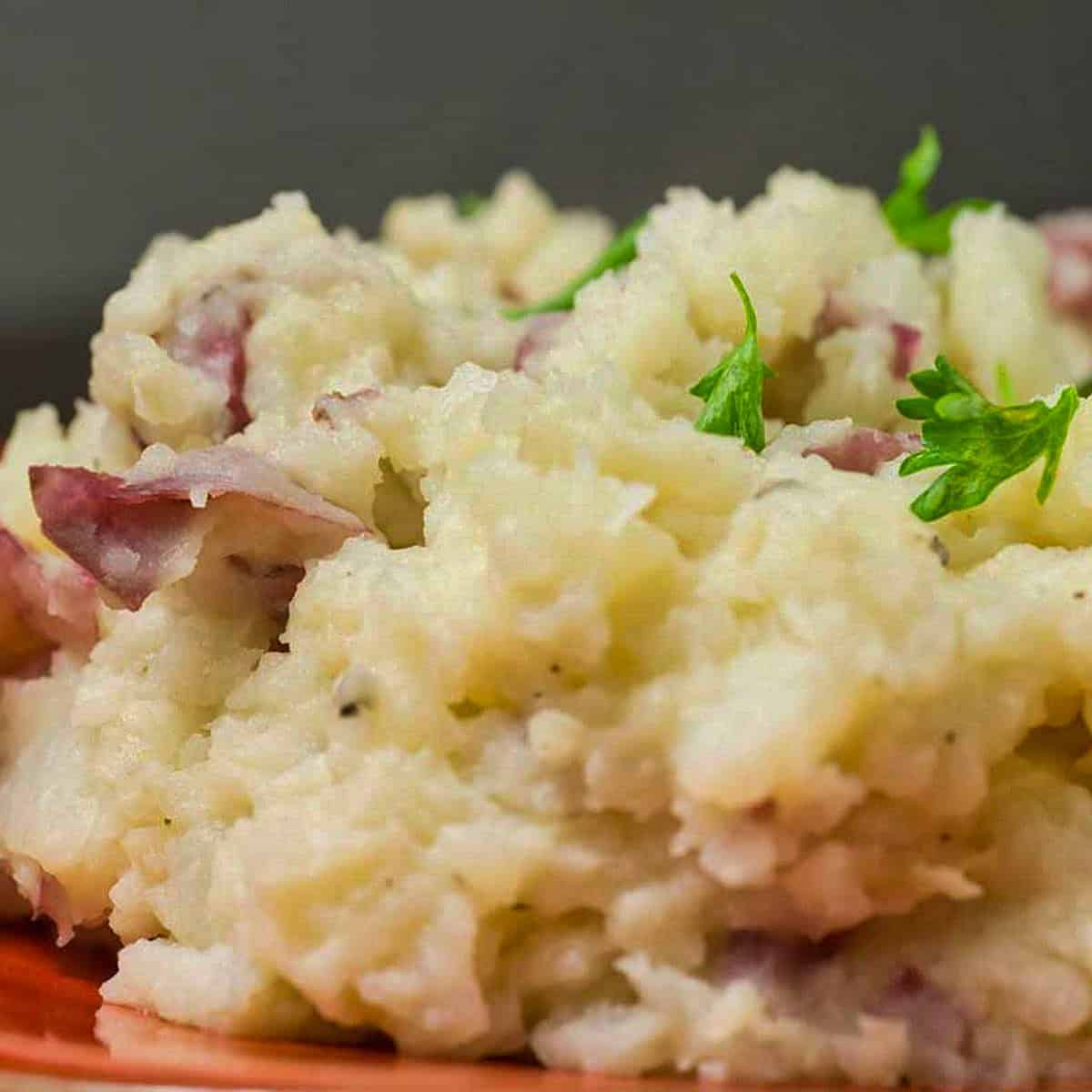 This smashed potatoes are as simple to make as their classic counterparts, but offer much more exciting flavor and a little heat. And by keeping the potato skins on, you get the added bonus of some extra nutrients and flavor. And best of all, you get to break out the fun green wasabi paste at home – fun!! Really, though, as wild as the combination sounds, these potatoes really are delightful.
So the next time you're looking for a delicious side to accompany any grilled meats, or stir-fry, etc., bypass the rice and give these spuds a try!

I immediately fell in love with Wasabi Slaw. It has all the creaminess of a mayonnaise-based dressing and the crunch of cool, crisp cabbage but it is set apart by the addition of wasabi. The earthy heat melds with the creamy dressing and gives just the right amount of punch. My perfect punchy heat may be different than yours, so you decide to add a little of this wasabi recipe or add a lot.
For a crisp coleslaw, mix the dressing in advance but don't add it to the cabbage until ready to serve. Keeping all ingredients cold before and after mixing will also help maintain a wonderful crunch. Enjoy!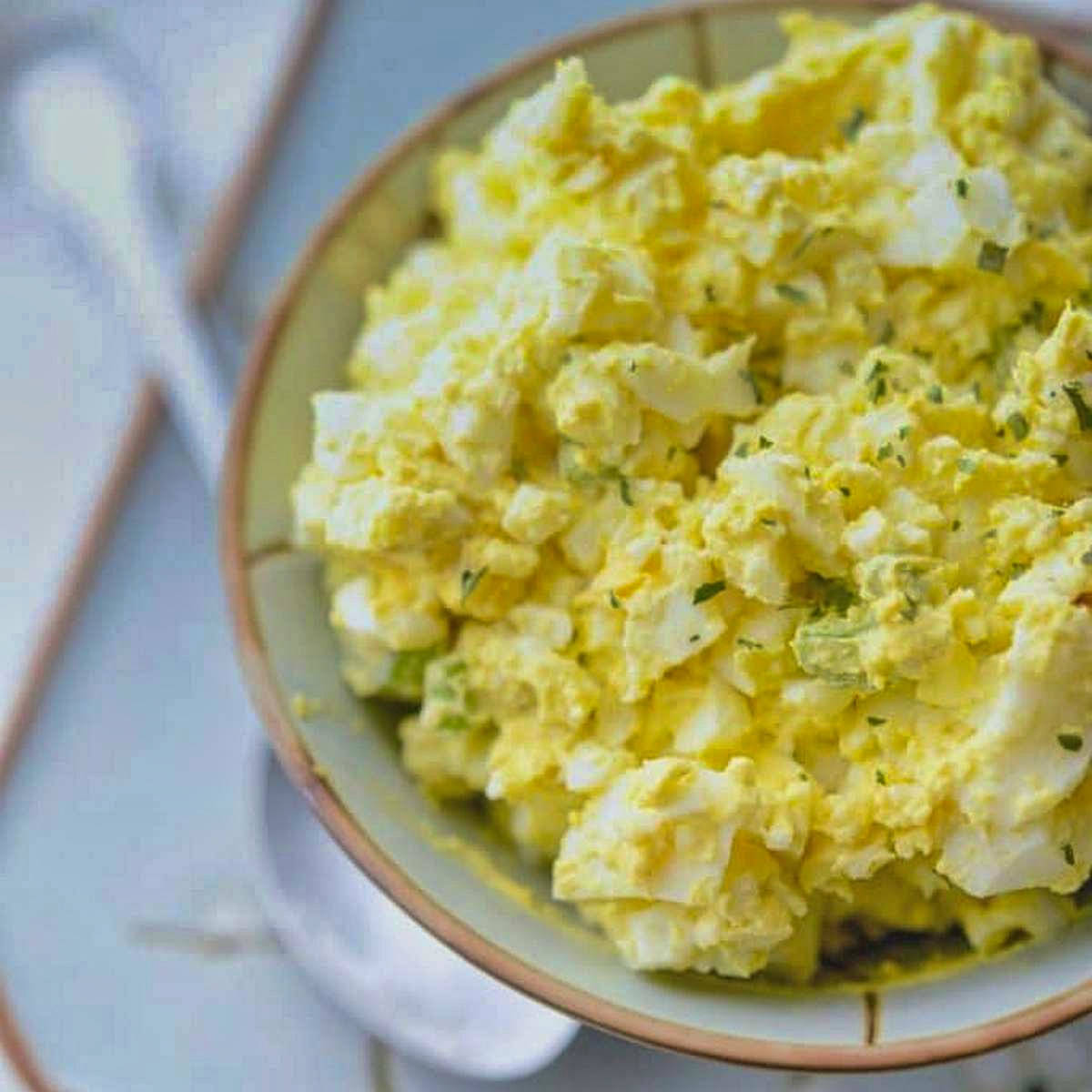 If you're looking for a little extra heat in your normal egg salad, try this simple to make wasabi recipe made with Japanese wasabi paste. You won't be disappointed!
For this recipe you'll need eggs, celery, wasabi paste, and mayonnaise. That's it. In fact, if you leave out the celery you can also make your deviled eggs this way too. First you need to cook the eggs by placing them a saucepan; then cover them with cold water.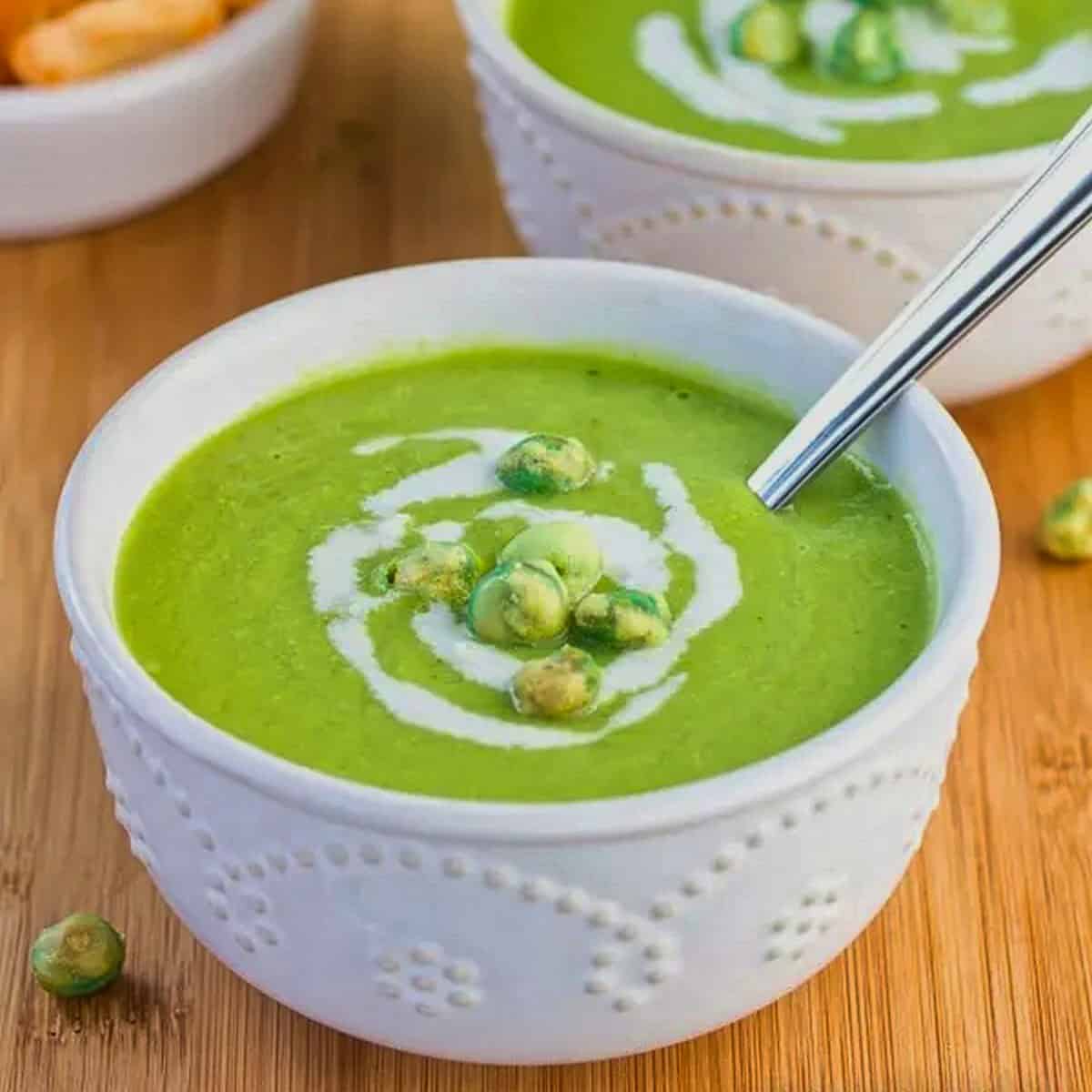 Spring Pea Wasabi Soup, a brilliant cup of fresh spring greens that will delight your eyes and your palate! This Spring Pea Wasabi Soup recipe can be made in less than 30 minutes. This wasabi recipe is not your normal pea soup recipe.
It is vegan, ergo, packed with life-giving veggies. Whether you are struggling to get those servings of vegetables into your diet, or you're a total veggie lover, Spring Pea Wasabi Soup is an ideal option for you. Bursting with flavor, this Spring Pea Wasabi Soup is made with peas, jicama, ginger, lime and wasabi. I don't need to mention onions and garlic, do I? They are a given. After-all, they are in just about everything I prepare.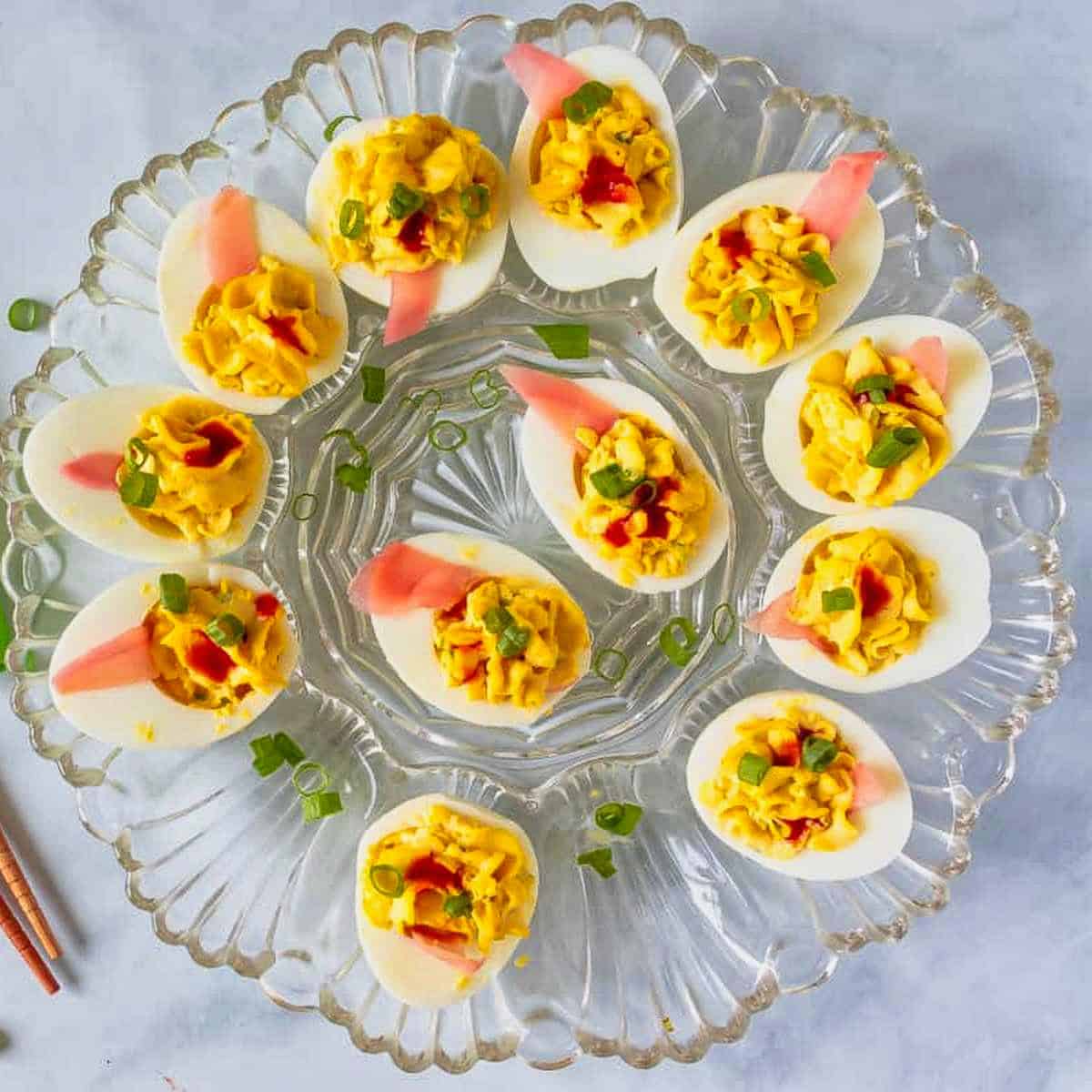 Wasabi Deviled Eggs will make your next get-together a standout occasion. Wasabi, soy sauce and pickled ginger add an Asian zing to this traditional appetizer favorite. The umami flavor takes this to a new level, and you'll love how easy they are to make with just a few ingredients.
Deviled eggs are the perfect portable food for picnics and potlucks and have been popular since the 1920s when it became more common for the average family to own a car and take their food with them on the go. You could say they're one of the first fast foods. These days, you can find dozens of variations on the classic deviled egg.
You May Also Like These Recipes:21 Favorite Traditional Brazilian Recipes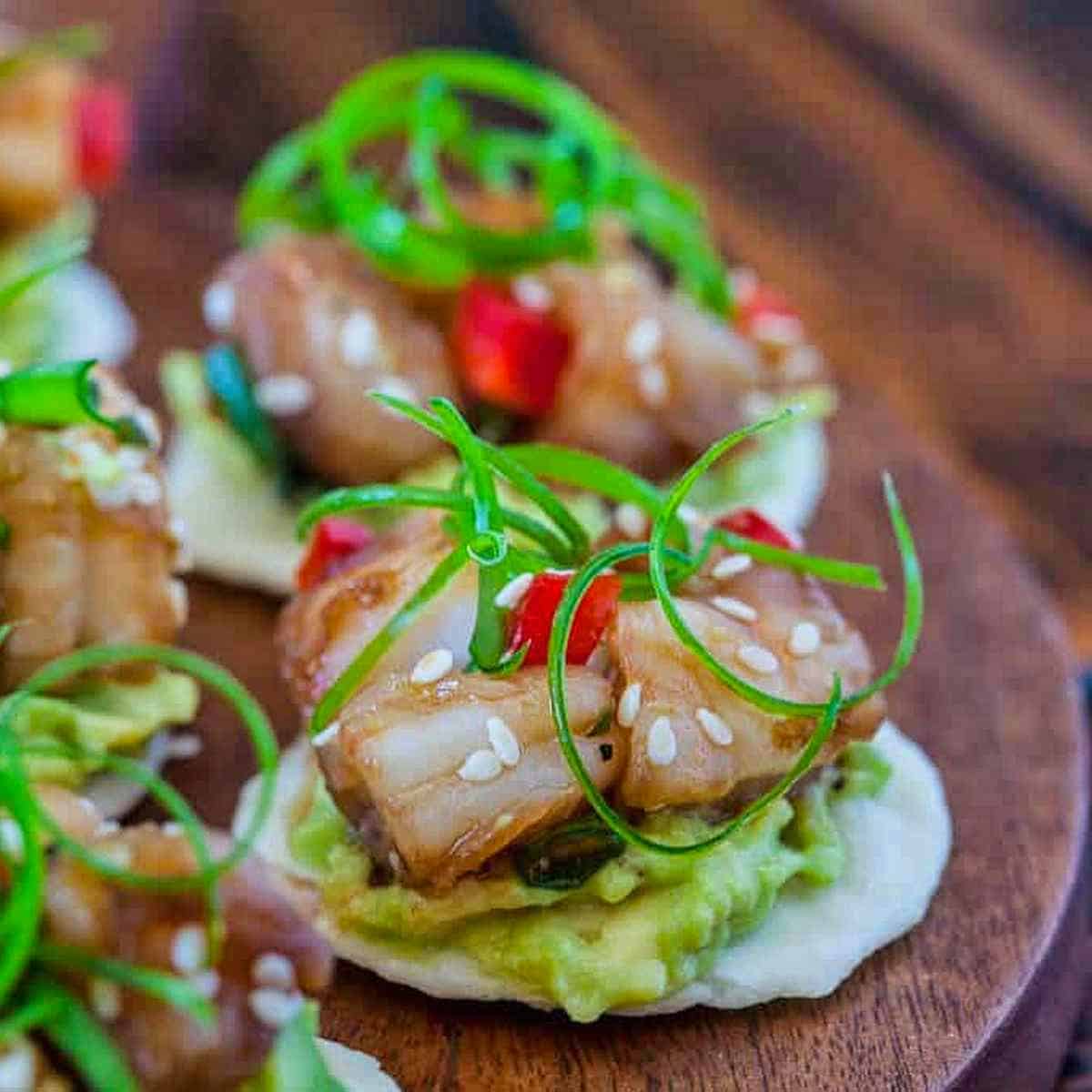 I use pre-cooked salad shrimp from the market. It's the perfect finger-food for avocado lovers, like me. Wasabi Shrimp with Avocado on Rice Cracker requires around 15 minutes from start to finish. If you have wasabi paste, shrimp, red bell pepper, and a few other ingredients on hand, you can make it. Not difficult at all for this wasabi recipe.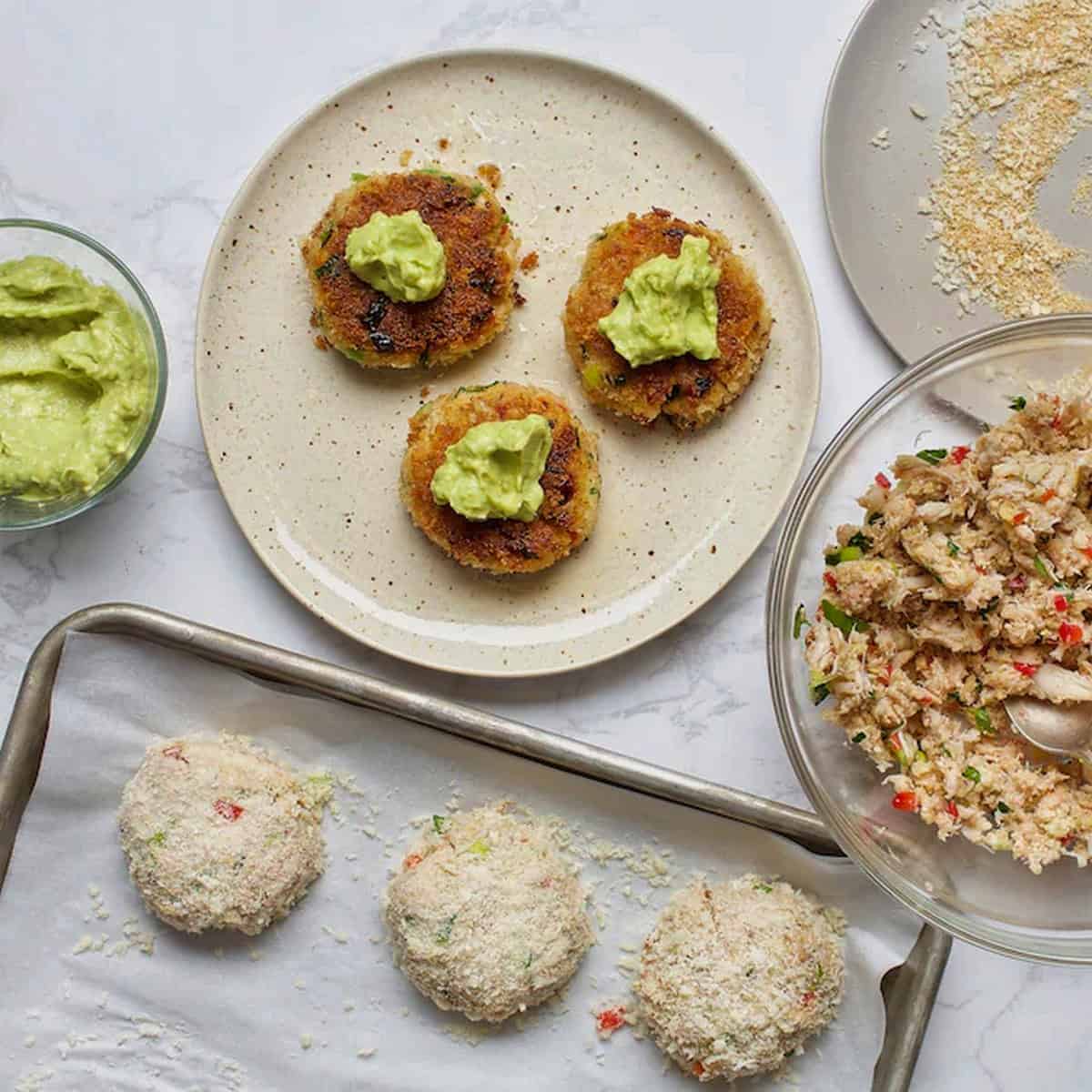 Mini crab cakes encrusted with sesame seeds get a kick from wasabi and soy sauce. The toppings of wasabi, mayonnaise, cucumber, and pickled ginger add creaminess, crispness, and tang, as well as color.
Our crab cake is a variety of fishcake that is popular in the United States. It is composed of crab meat and various other ingredients, such as bread crumbs, mayonnaise, wasabi, eggs, and seasonings.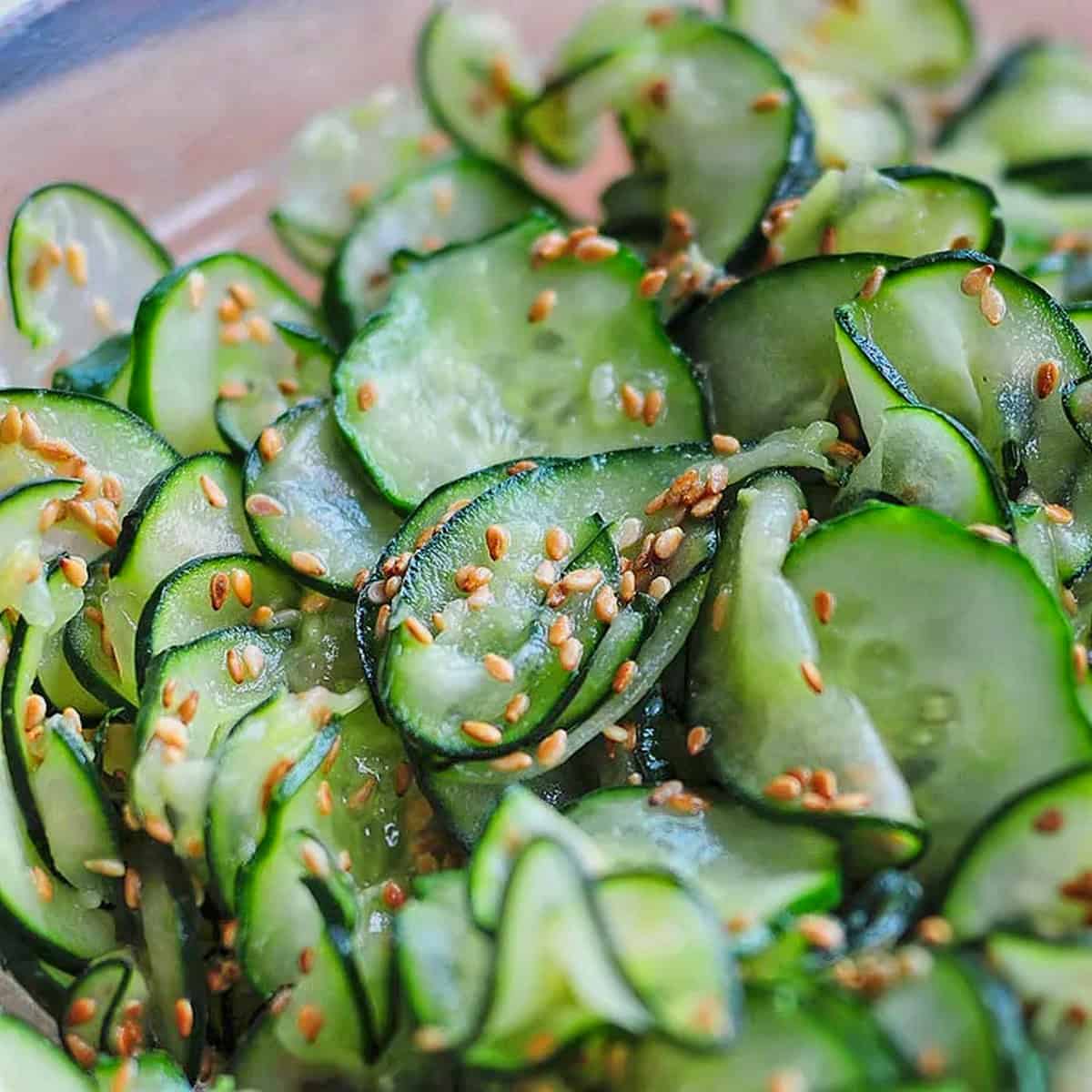 This Wasabi recipe for Cucumber Sesame Salad is almost as easy as the search, and certainly worth the effort. Zesty and spicy, and with the addition of toasted sesame seeds, nutty too. Cucumber is sliced thin, so you'll need a mandoline, a blade attachment on a food processor, or a finely skilled knife-person.
For the wasabi, I used prepared wasabi. You can find it in a tube, packaged in a small box at most groceries. Of course, you can always mix your own wasabi. Mix the wasabi with a few other ingredients. Toss it all together to coat well, and that's it. Easy and simple are the keywords for this wasabi recipe.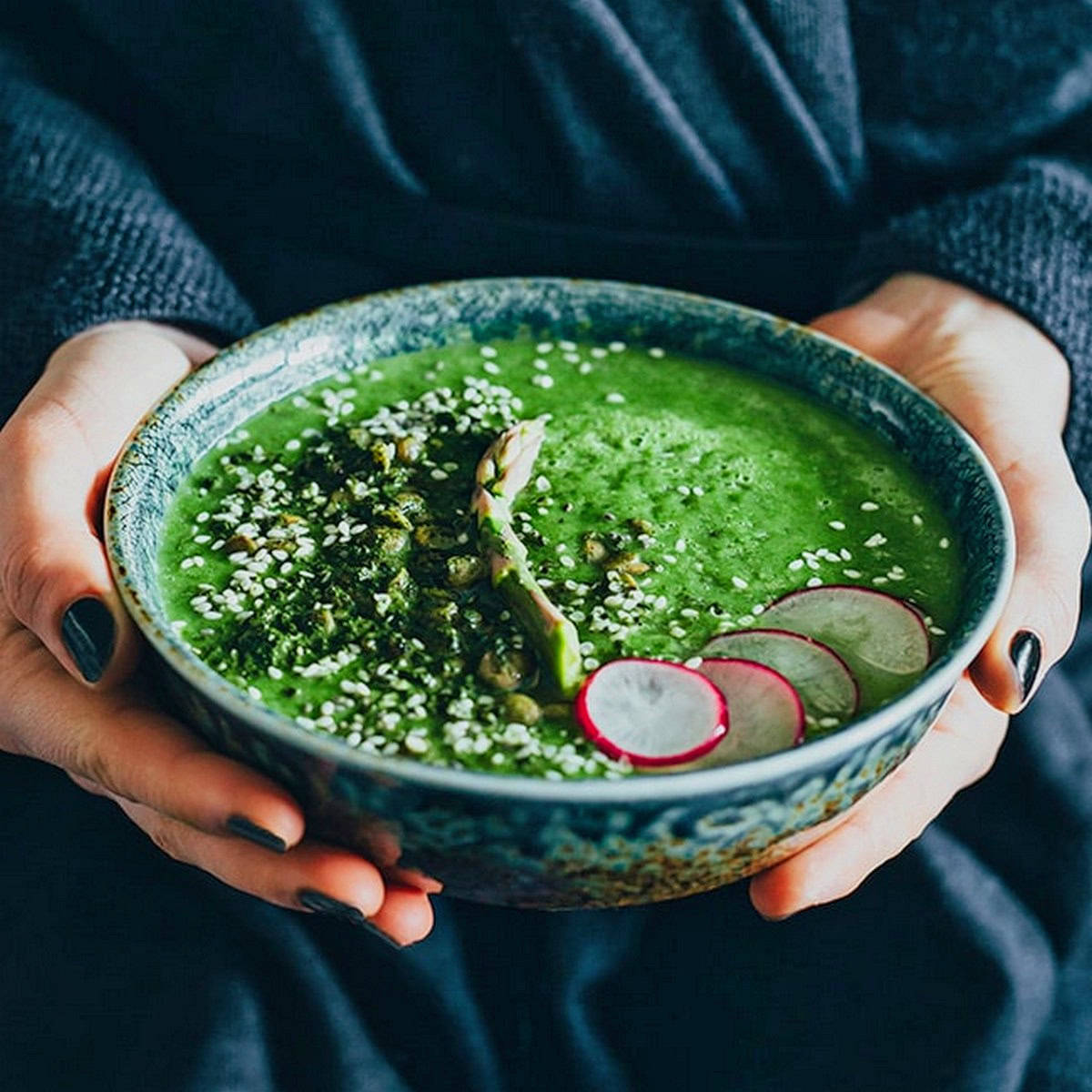 Have you ever had that feeling when you look at a wasabi recipe and just think to yourself, "that is pure genius!"? Well, this is one of those for me. Packed chock full of incredibly tasty and healthy ingredients, and finished off with wasabi lentils. As much as I love the soup, I could simply snack on a bowl of the lentils on their own! This interesting take on sprucing up a basic miso soup will have your taste-buds begging for more.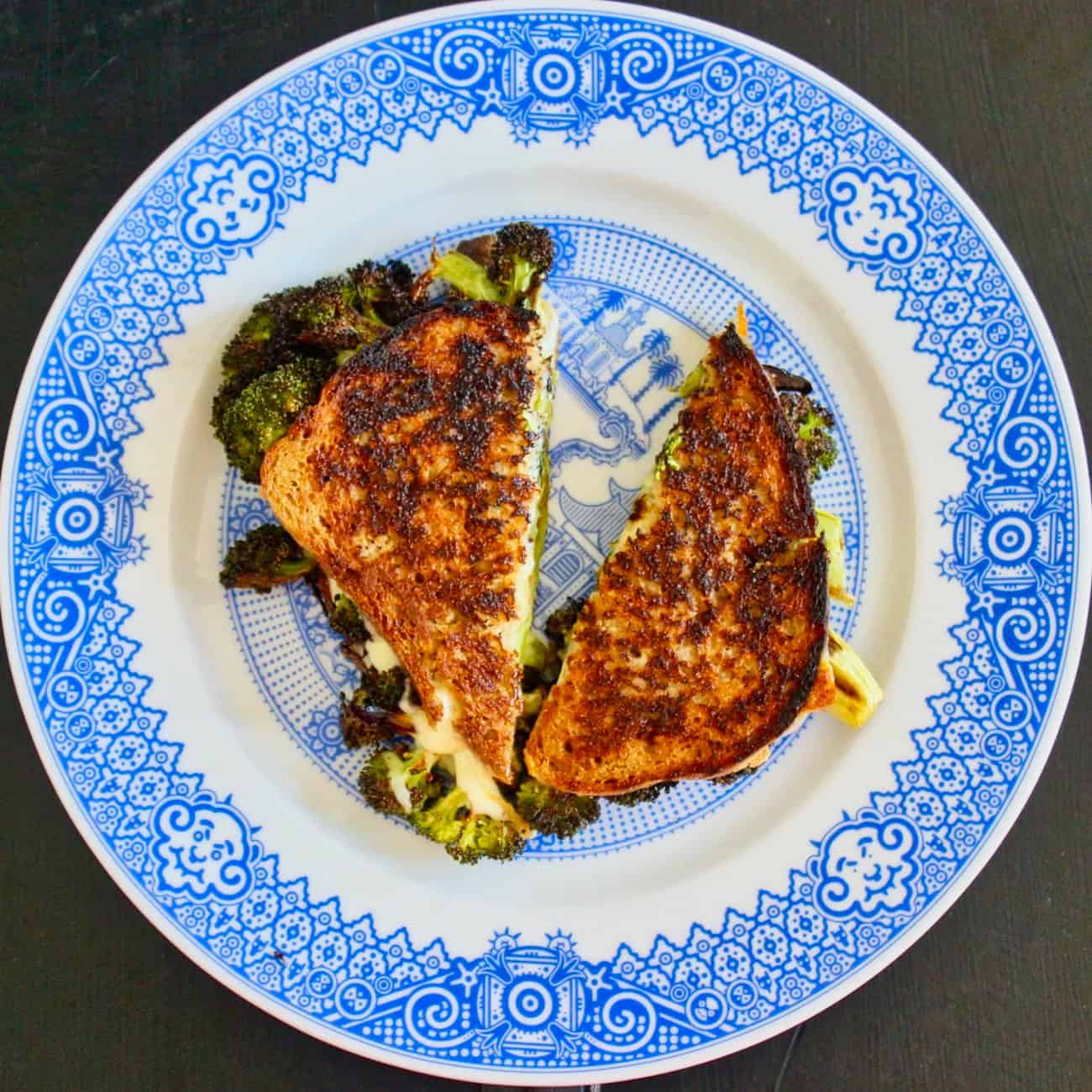 I just made something for lunch that was so good that I am sitting down to write about it immediately, even though I do not have time to write food blog posts right now. If I did have time to write this food blog right now, there are a dozen other, already half finished posts in line before this one. This sandwich was so good that writing about it has shot to the top of my to-do list. Please try this sandwich if you like crispy things and melted cheese. Try it if you think you don't like broccoli. Try it if the idea of wasabi mayonnaise sounds good to you. Bottom line, just try this wasabi recipe.
You May Also Like These Recipes: 30 Best Chilean Recipes Using Traditional Food from Chile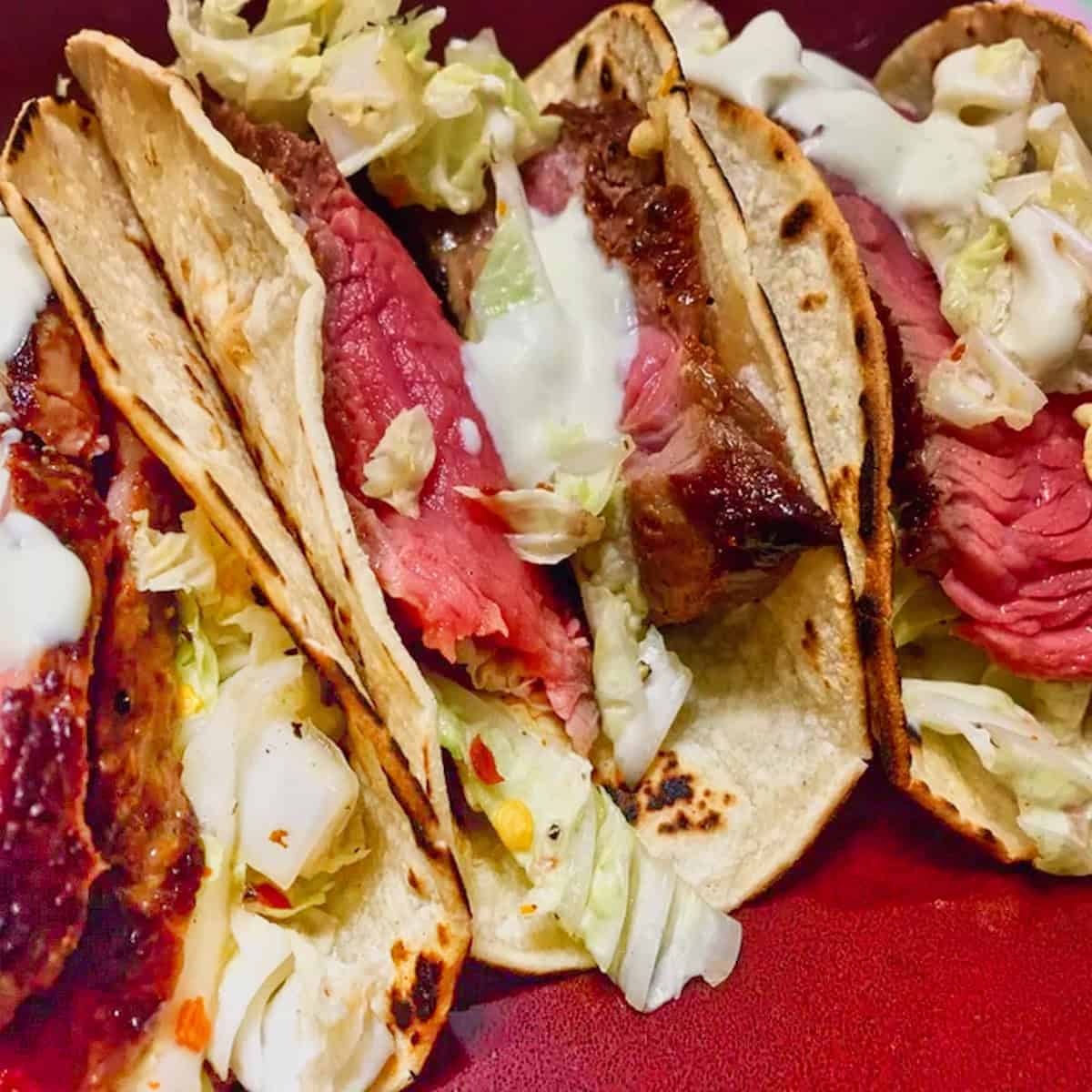 This Asian twist on a Mexican favorite made for a wonderful weeknight dinner, and it came together really quickly. The sirloin is marinated after it is cooked, and it absorbs the flavors wonderfully. We will definitely be making these again soon. You gotta try this wasabi recipe.
Made in the spirit of funnel cake, these Buttermilk Pancake Batter Onion Rings with Wasabi-Garlic Mayo are state fair approved. I used colossal sweet onions for their size and sweetness, buttermilk for its tang, cornbread mix for its texture and pancake batter for its incredible ability to fry up beautifully!
I also made a spicy mayo dipping sauce using wasabi powder (you can use the paste too). It was the perfect flavor for these slightly sweet onion rings. Wasabi powder can be found in the spice aisle of your grocery store or check the Asian section.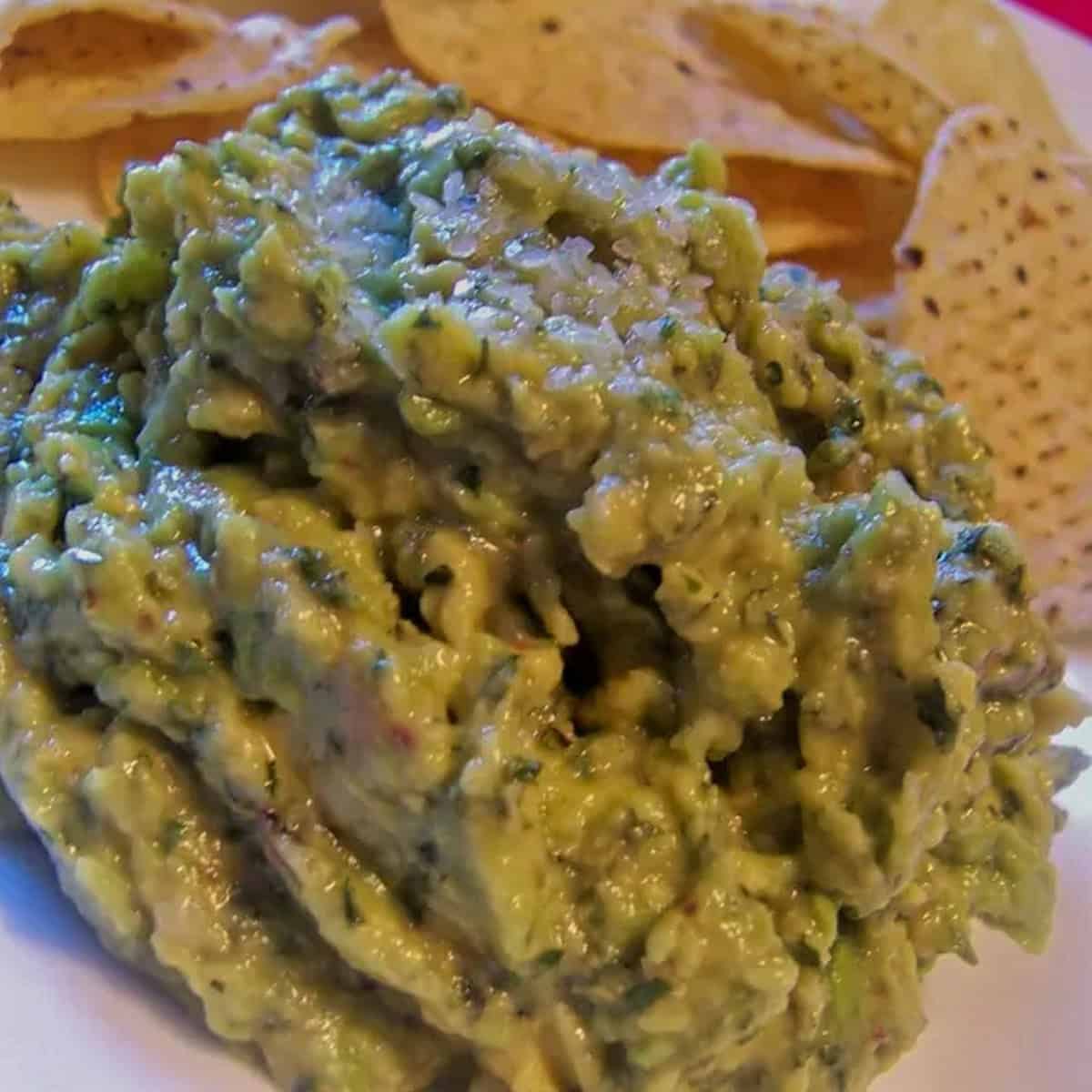 Crushed red pepper, cayenne, paprika, or even garlic powder can up the flavor in a store-bought guacamole and allow you to cater it to your own tastes. But my alltime favorite is Wasab paste.
Clipped this out of our local paper awhile back. It sounds so yummy. I have not made it as yet but I am putting it here for safe keeping. Be sure to use freshly made wasabi paste available at sushi bars, large supermarkets or Asian markets. Because the wasabi and the avocado are the same color, be sure to mix the ingredients well.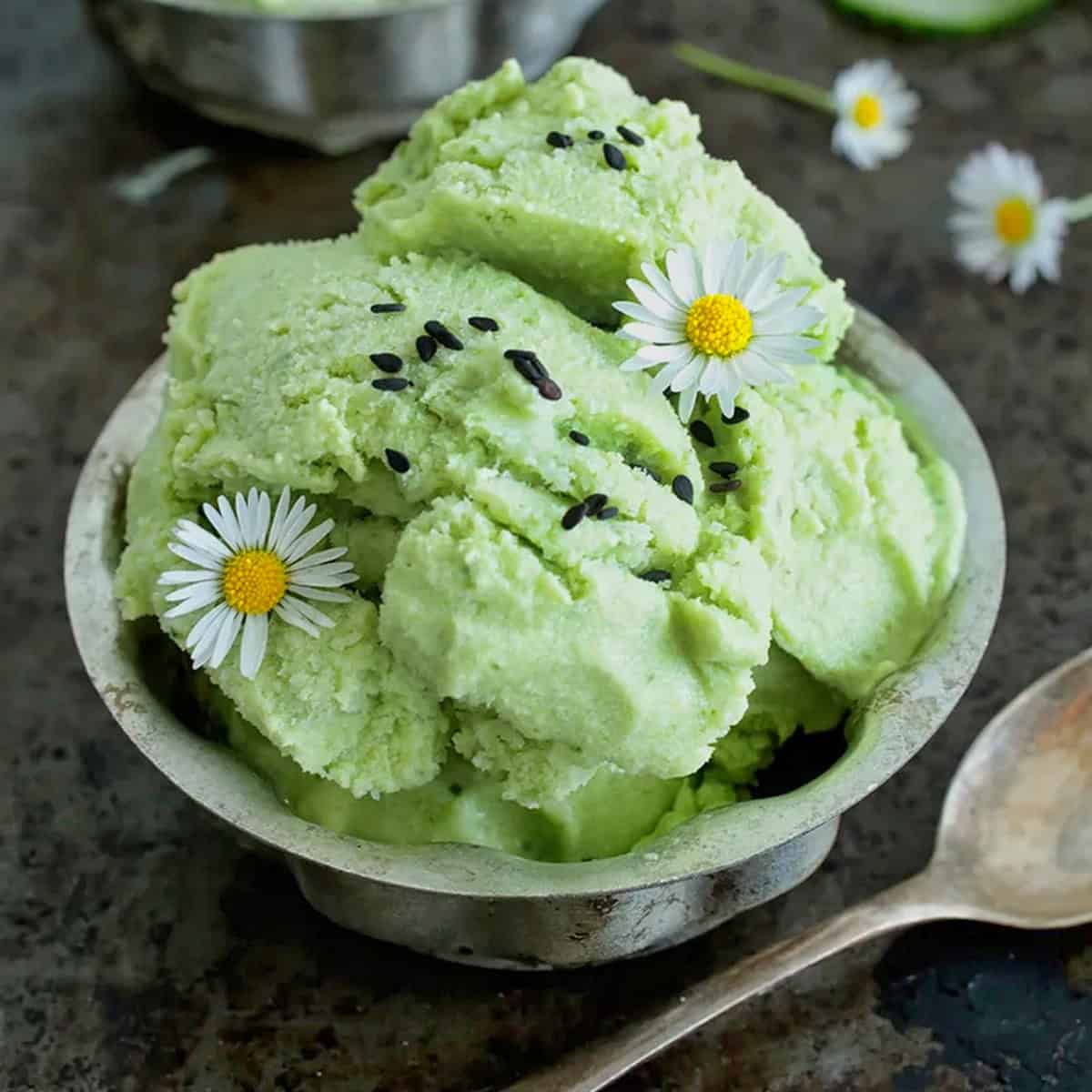 Best damn ice cream, right? I'm not even exaggerating here. The combination of sweet coconut, fresh cucumber and mild wasabi taste with only a small tingle is a match made in heaven. It's 'hot' and cold at the same time with a bright green color and a creamy texture.
This surprising combo makes a wonderful, refreshing and tangy summery treat. Plus this wasabi and cucumber ice cream is also very easy and quick to prepare, requires only 5 basic ingredients and it's raw, vegan and gluten-free.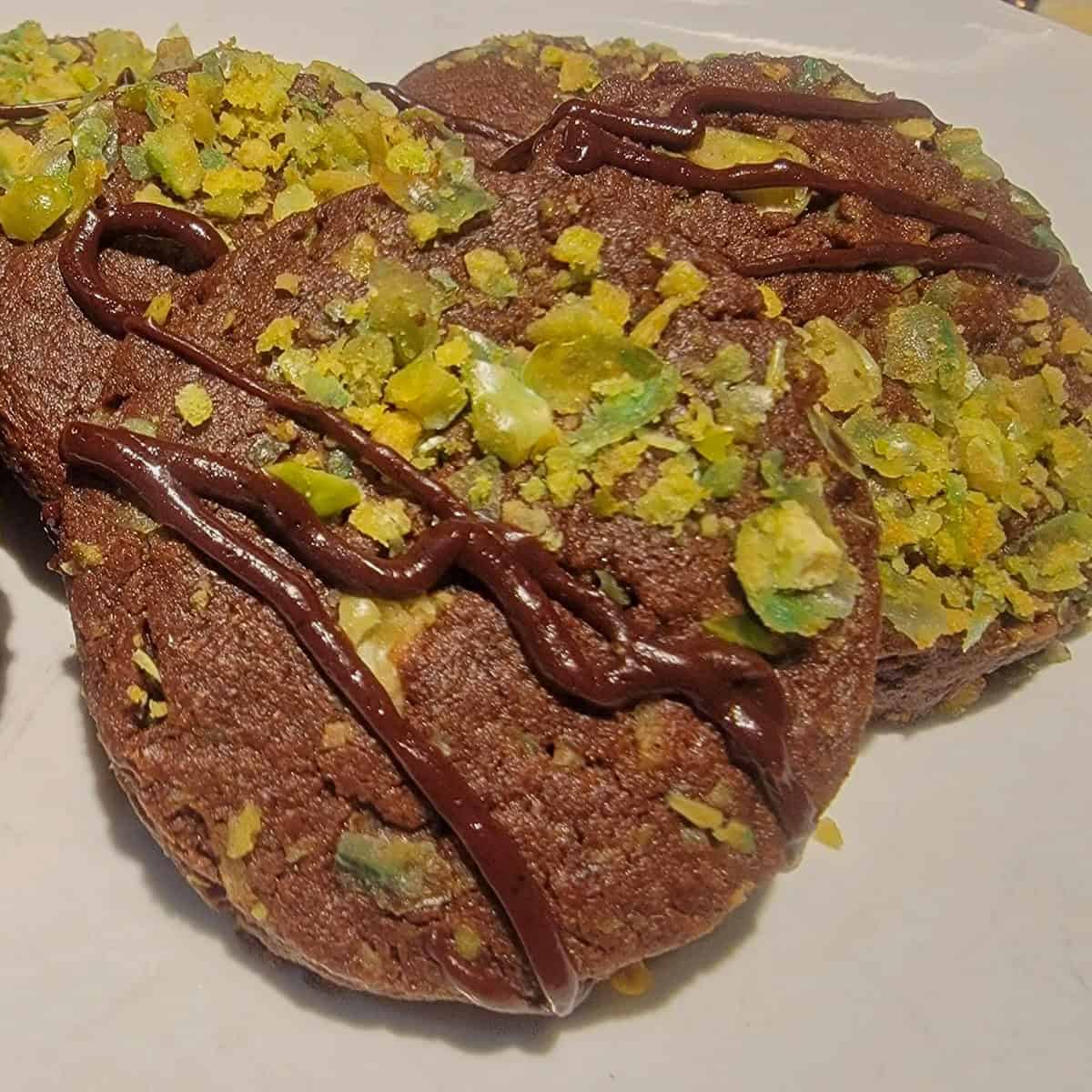 Don't be turned off by this unlikely flavor pairing – after tasting these cookies, you'll know they were meant to be together! The wasabi peas add a savoury note that plays off the sweetness of the cookie, as well as adding a nice bit of crunch. Serve these to a crowd for a fun snack. You'll be surprised by how quickly they disappear!
You May Also Like These Recipes: 31 Classic Filipino Food Recipes & Filipino Dishes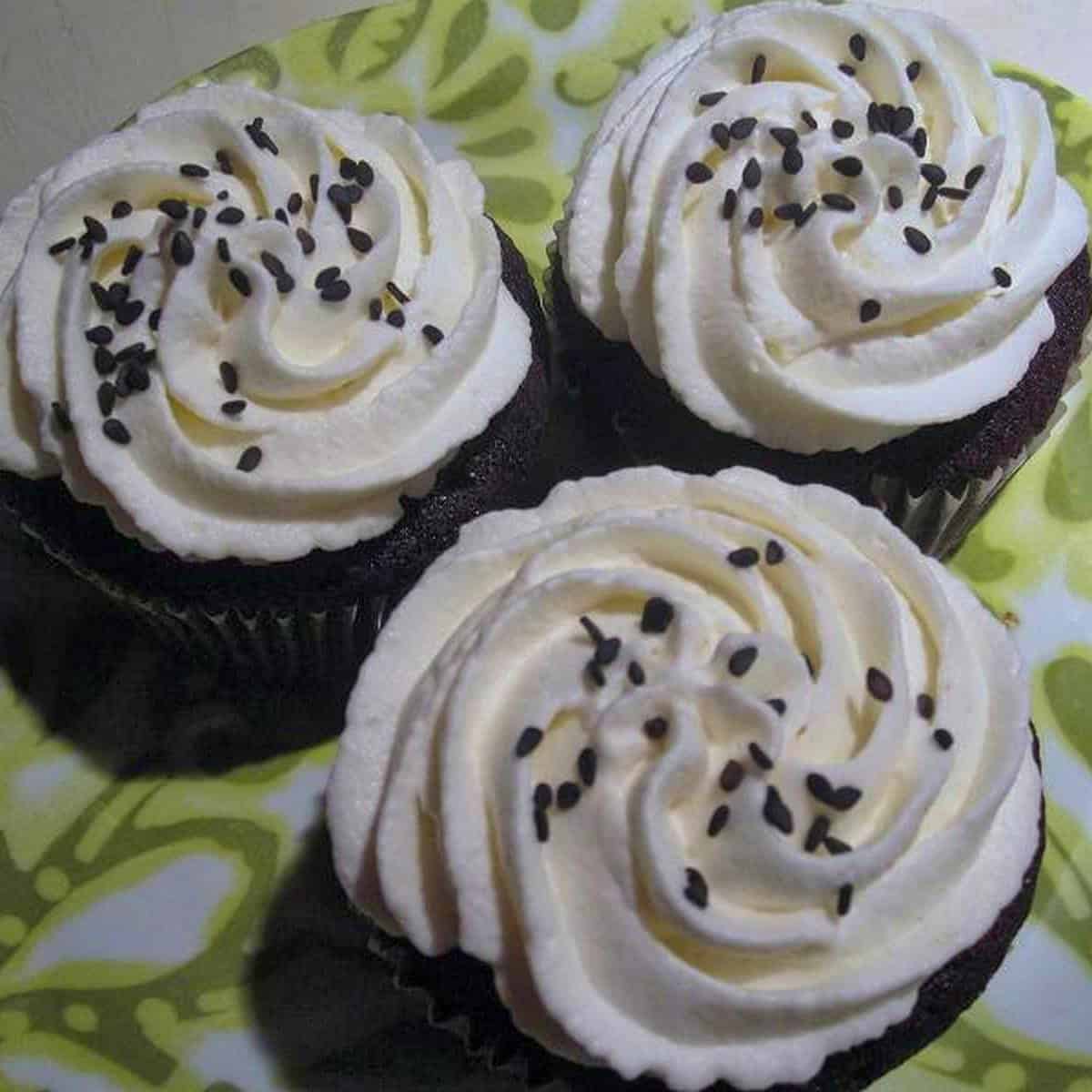 So I had this idea. Inspired by a cake recipe that used one of the most interesting combination of flavors I've seen. Called the "Black Pearl," this particular cake featured chocolate laced with wasabi and ginger, and sprinkled with black sesame seeds.
I knew that these could go one of two ways, either I'd be too timid with the wasabi and you wouldn't even be able to taste it, or we'd have smoke coming out of our ears and eyeballs after just one bite.
Be brave, but be cautious. Start with 1 tablespoon of wasabi powder, mix it up, taste a bit. Add some more, taste it again. Continue adding at your own discretion.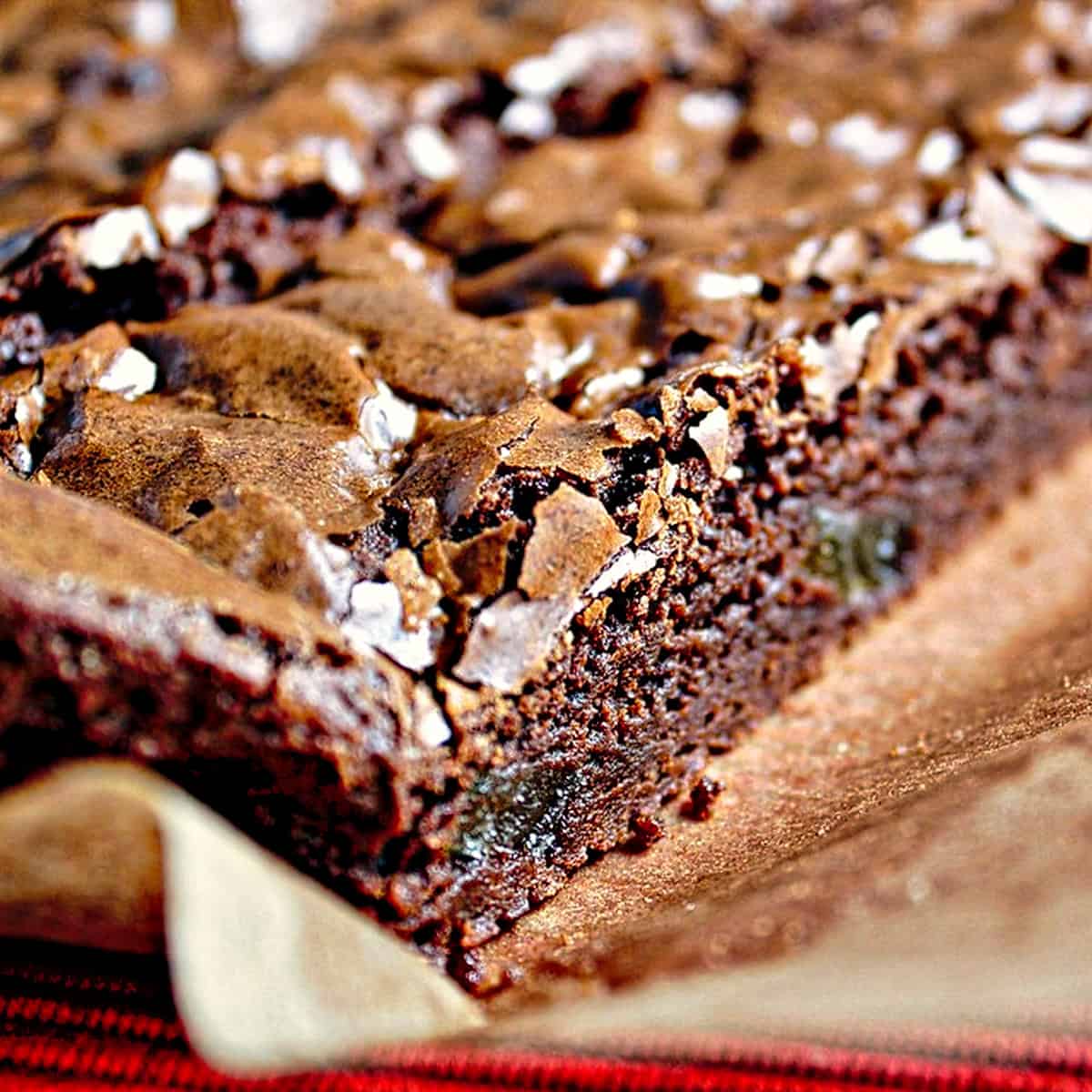 With a hint of spice from this wasabi recipe and crystallized ginger infusions, these fudgy dark chocolate brownies are a delicious bite to remember!
I should warn you that these don't really carry the wasabi punch that you're expecting, probably because I used powder rather than paste. (And I wouldn't try using paste if I were you, because I don't think that it will incorporate evenly into the batter and so someone will end up with a huge clump of wasabi and a subsequent trip to the ER after burning a hole in his tongue.)
---
You May Want to Join Our Boondocking Group on Facebook For More Information
You May Want to Join Our Campfire Recipes Group on Facebook For More Information
For More Photos Visit Our Instagram at Campfire Recipes Instagram Our Big Escape