Traditional Mexican foods go way beyond tacos and salsa. You are exposed to endless options in Mexican cuisine and authentic Mexican recipes. From chilaquiles to empanadas to fajitas, the best Mexican food is tasty, spicy and oftentimes very easy to prepare.
30 Traditional Mexican Foods & Easy Mexican Recipes
5 Each: Breakfast, Bread, Appetizer, Side Dishes, Lunch/Dinner & Desserts
5 Samples of Traditional Mexican Breakfasts
Mexican cooking is one of the most vibrant and flavorful cuisines there is. Using cheese, eggs, beans, avocados, and sour cream in most recipes makes the dishes sinfully delightful! Mexican food is also very hearty, so it only makes sense to serve them for breakfast. One serving of these dishes is enough to get you pumped up in the morning. It only takes one bite to fall in love with these scrumptious Mexican breakfasts.
1. Mexican Breakfast Casserole – Mexican Foods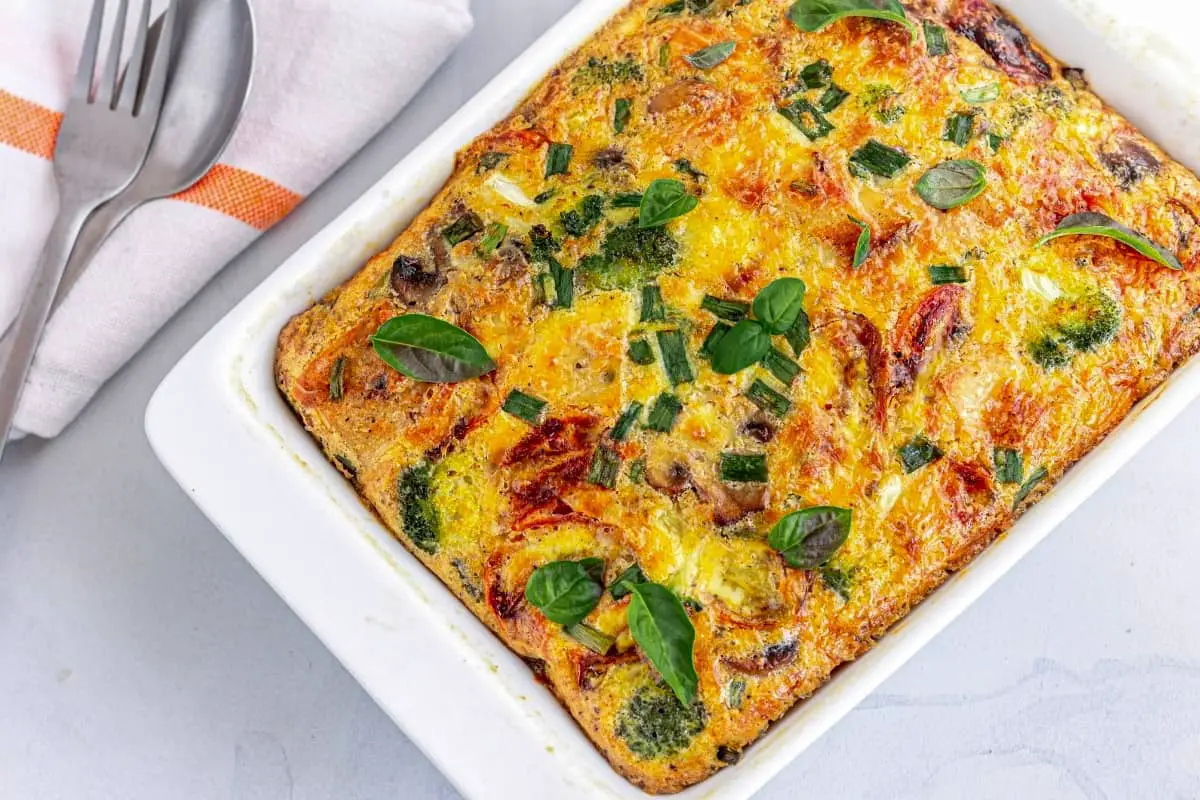 2. Huevos Rancheros – Mexican Dishes
3. Huevos Motuleños – Traditional Mexican Foods
4. Huevos a la Mexicana – Mexican Recipes
5. Traditional Mexican Molletes – Mexican Cuisine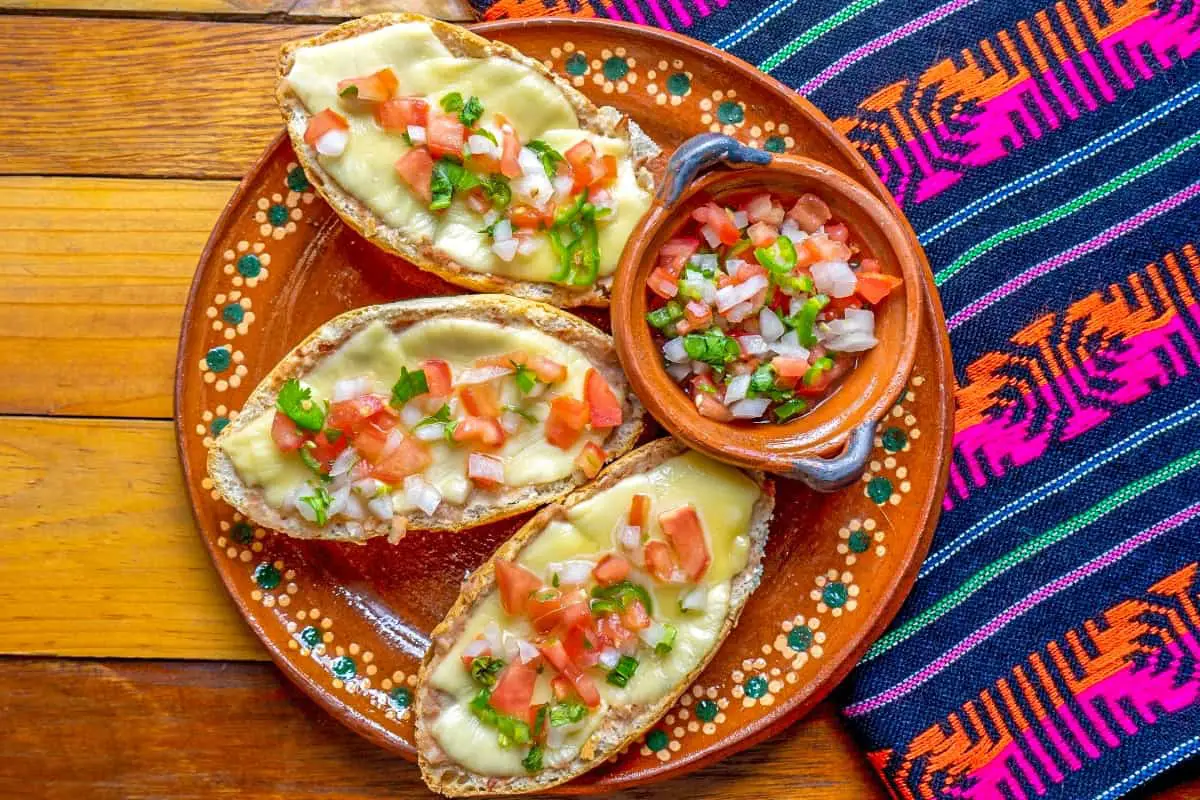 ---
---
5 Mexican Bread Recipes That Are Popular in Mexico
Popular Mexican breads include those with great significance, such as Pan de Muerto and Rosca de Reyes, and bread that people commonly enjoy, like Bolillo and Conchas. From sour and savory to sweet, there is a wide variety of Mexican breads that people love. Typically corn is found in almost every meal in the form of flatbread known as a tortilla. Pastries and breads are homemade or bought. In northern Mexico, flour tortillas are consumed but the corn variety is common.
1. Bolillo – Traditional Mexican Foods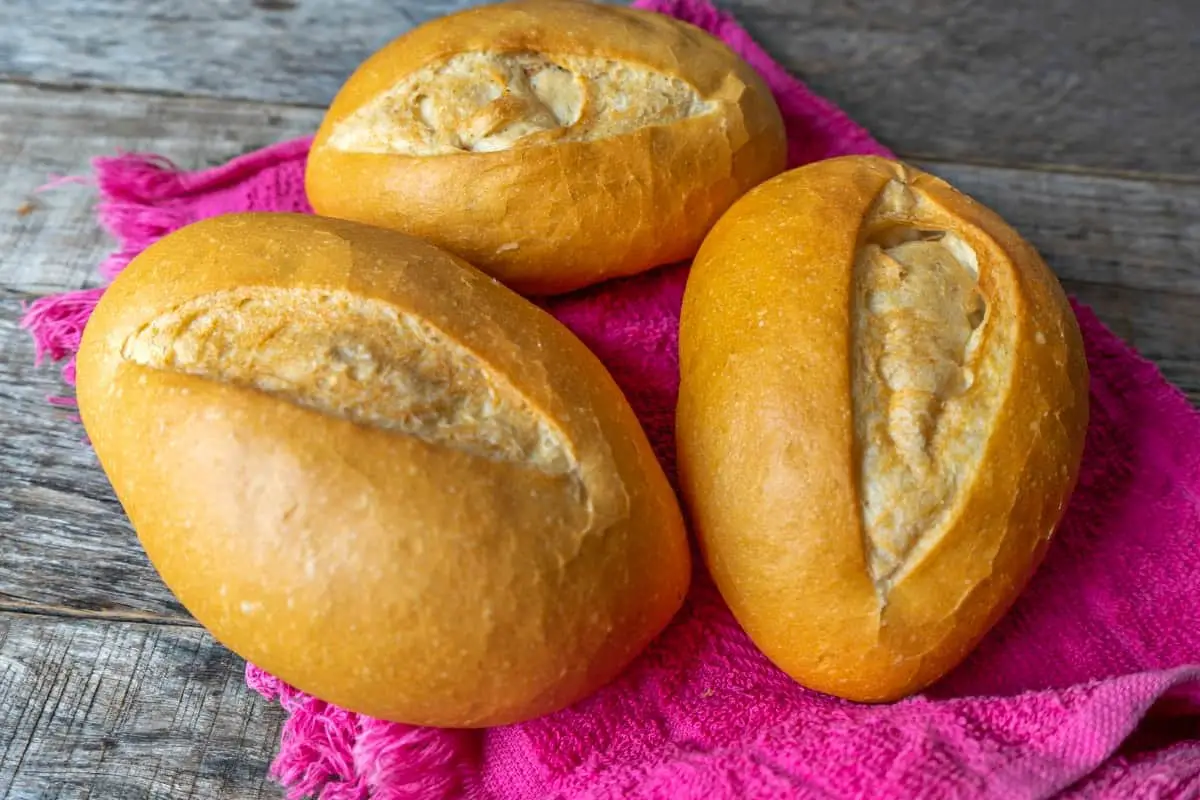 2. Rosca de Reyes – Mexican Cuisine
3. Flour Tortillas – Mexican Recipes
4. Conchas (Traditional Mexican Sweet Bread) – Mexican Foods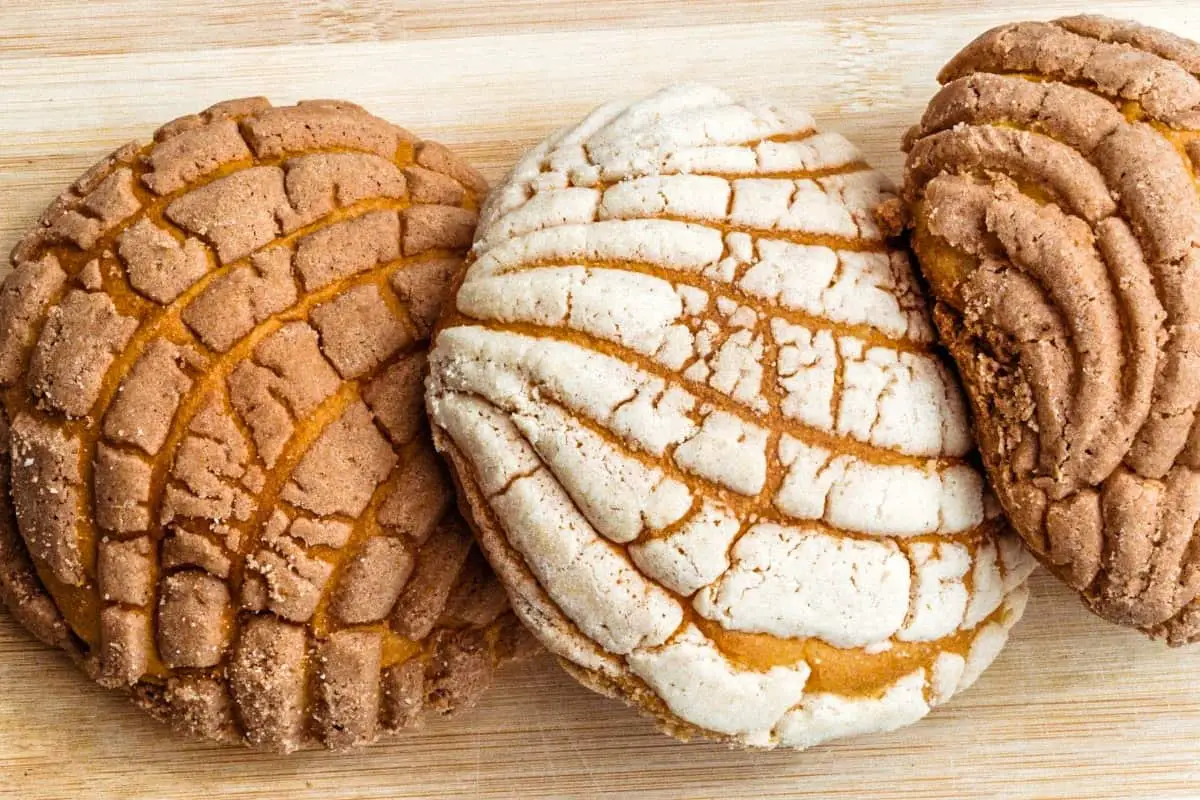 5. Pan de Muerto – Mexican Dishes
---
---
5 Mexican Appetizers — 4 Dips & 1 Homemade Chip Recipes
When you eat Mexican food, chips with some type of a dip like guacamole or pico de gallo is pretty much always served as your appetizer. These Mexican appetizers are easy, delicious, and also traditional! These aren't your average appetizers. These Mexican dishes are rich, festive, and packed with flavor! They're so good, your guests will be talking about them for days.
1. Jalapeno Popper Dip – Mexican Foods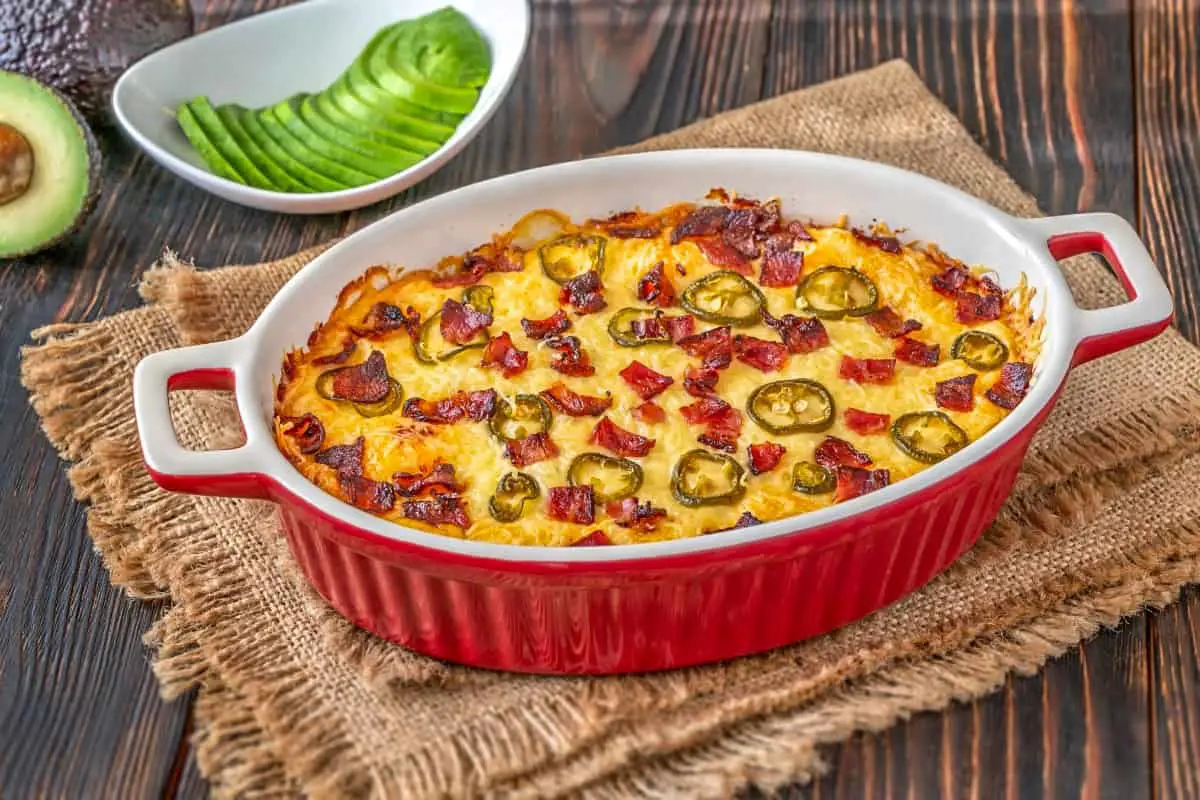 2. Salsa Verde Dip – Mexican Dishes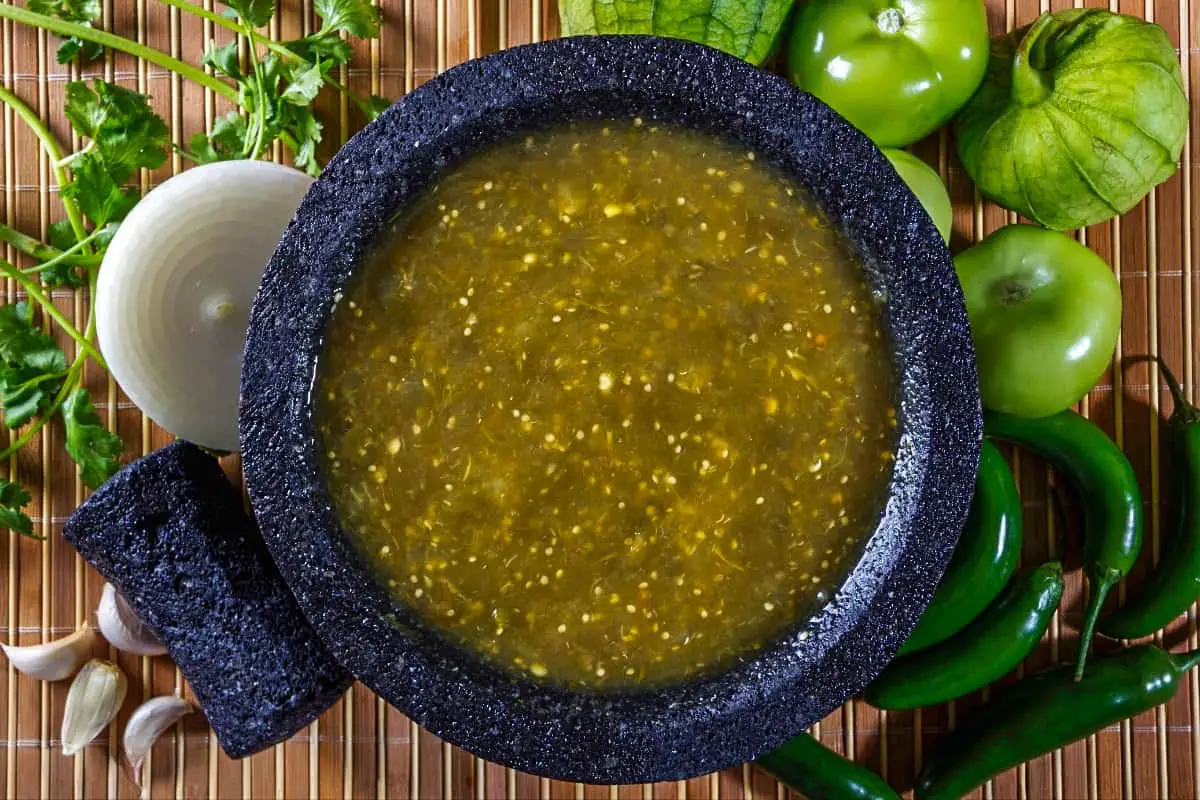 3. Qdoba Queso – Mexican Recipes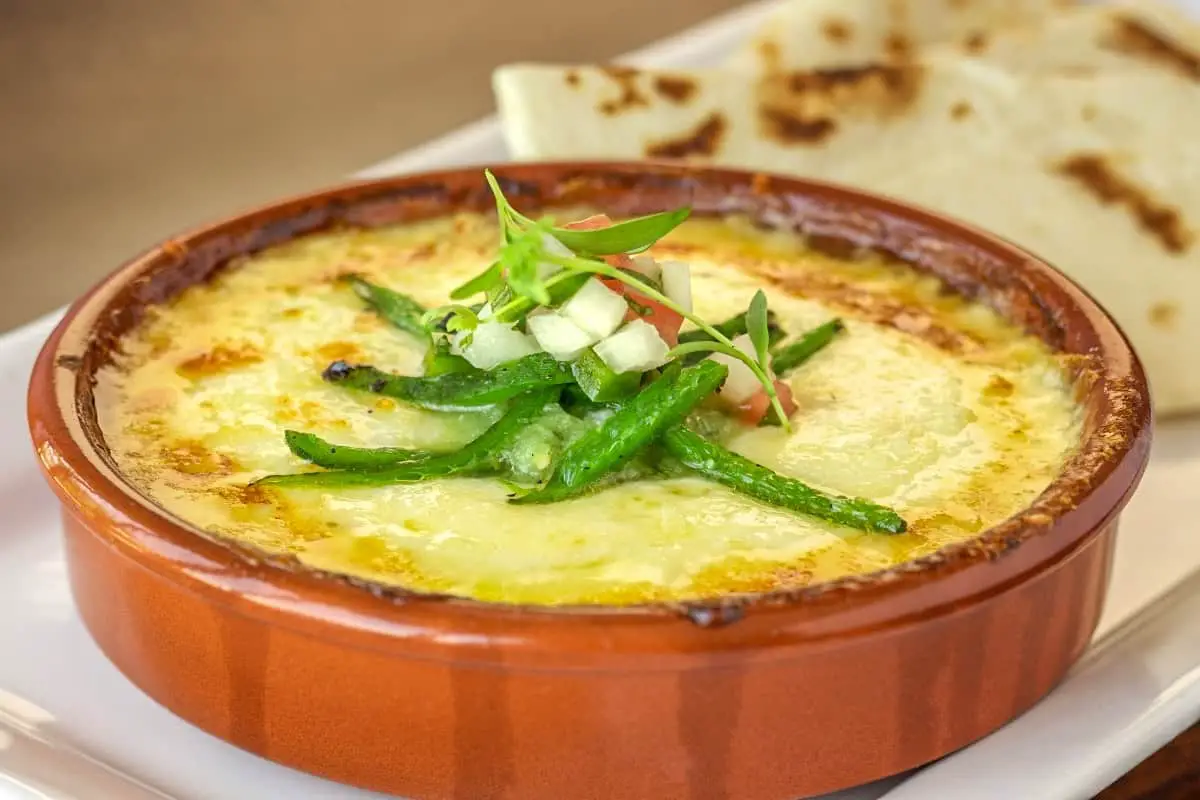 4. Refried Bean Dip – Traditional Mexican Foods
5. Homemade Baked Tortilla Chips – Mexican Cuisine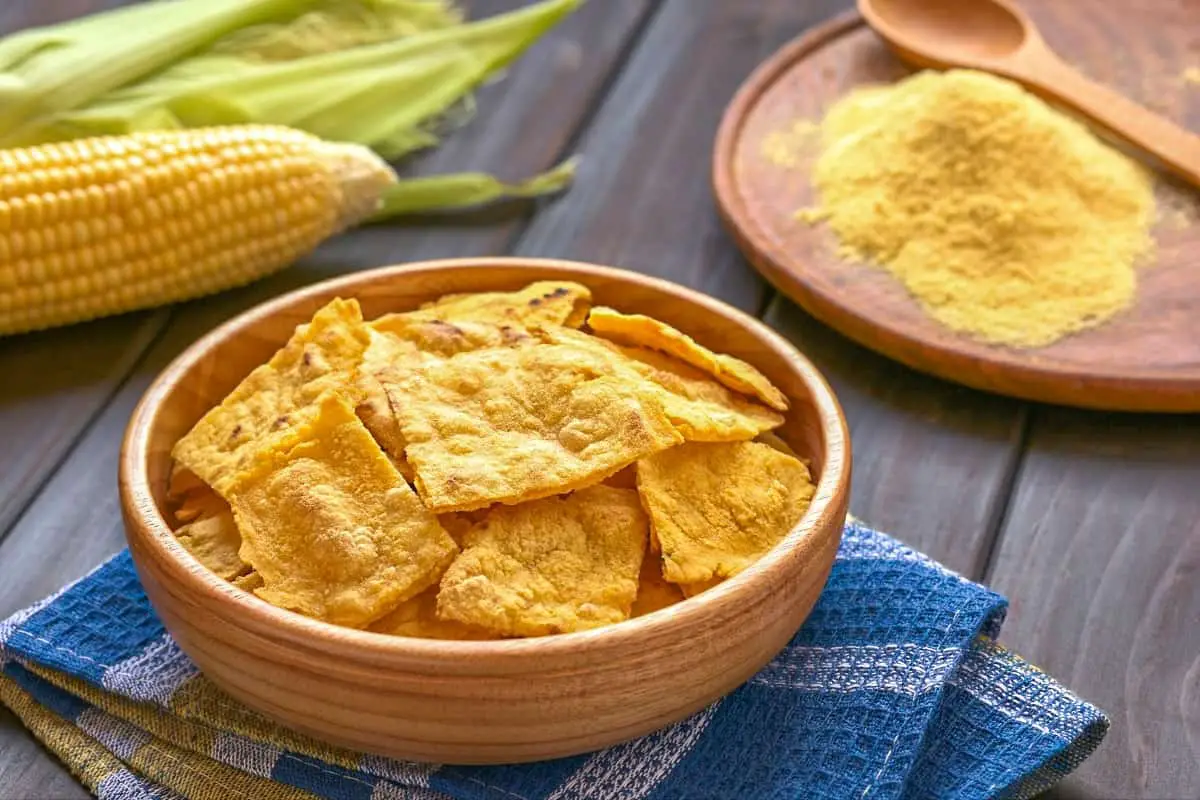 ---
---
5 Popular Mexican Side Dishes To Complement Mexican Entrées
I have nothing but love for Mexican food. I think it's one of if not the most colorful, fun, and flavorful cuisines out there! Whether it's a taco, fajita, burrito, or enchilada, Mexican dishes are always welcome in my belly. Scrumptious side dishes add even more excitement to the main course. They're vibrant, delicious, and complement the flavors and textures of every Mexican dish. So, the next time you're serving Mexican to your family and friends, don't forget to whip up some tasty sides, too.
1. Black Beans and Rice – Mexican Foods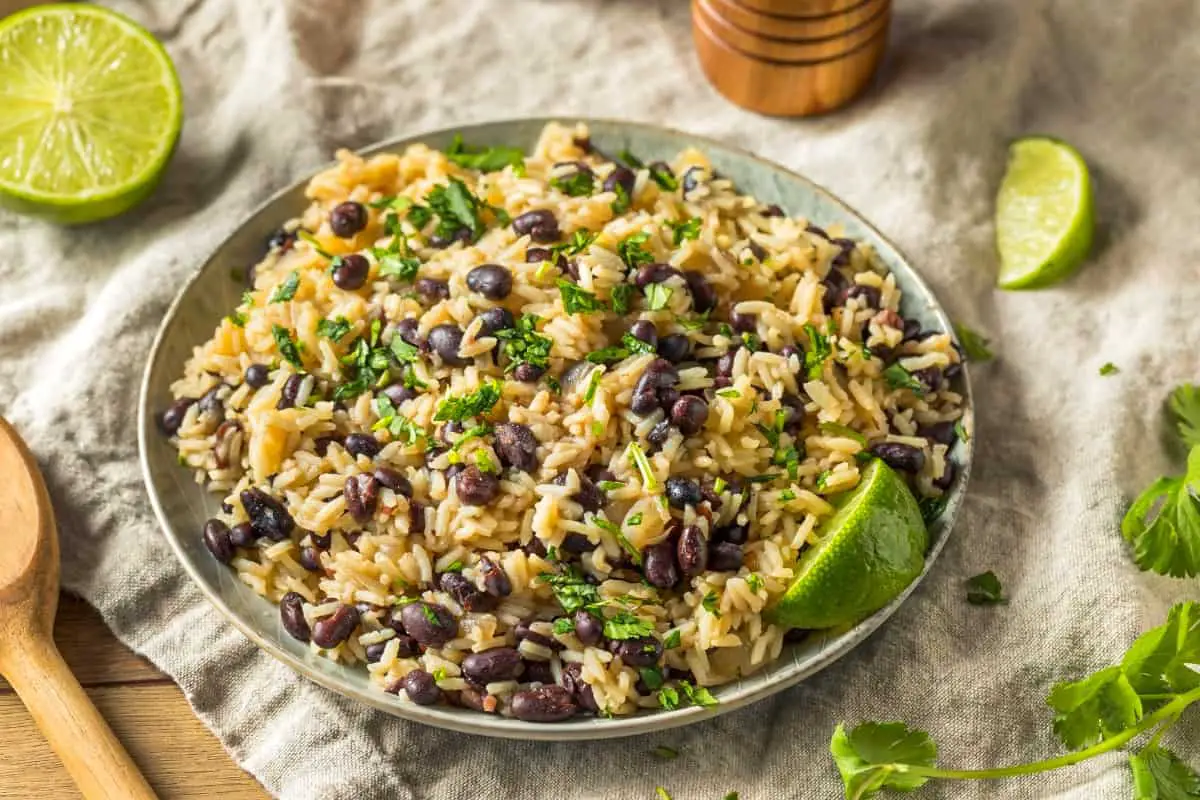 2. Mexican Cornbread – Mexican Dishes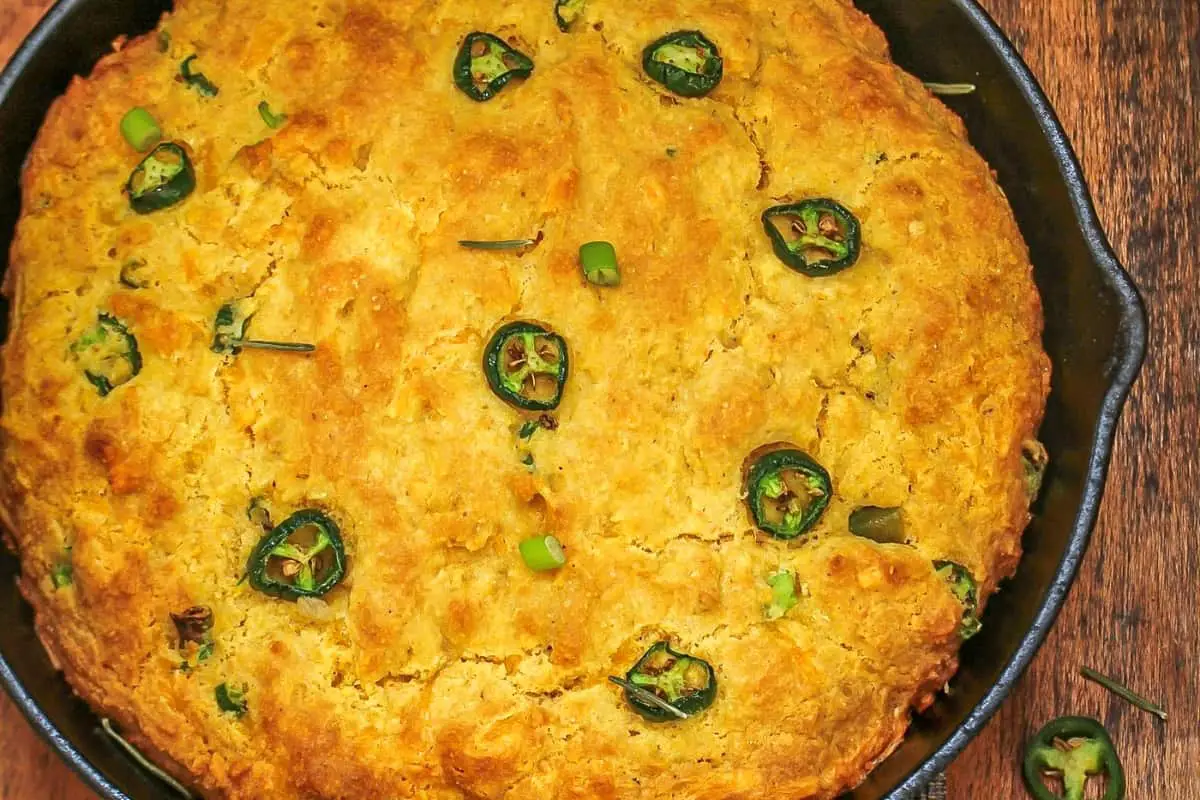 3. Guacamole – Traditional Mexican Foods
4. Mexican Corn Pudding – Mexican Recipes
5. Mexican Sweet Potatoes – Mexican Cuisine
---
---
5 Mexican Lunch Choices & Dinner Ideas
Comida (Lunch) is the main meal and is taken between 1 pm and 3 pm. Supper is usually a light meal and is taken after 9 pm. Lunch is the larger meal of the day. The first course is usually a salad or soup, referred to as consume. This is usually followed by a main course of meat, chicken or seafood served with rice, beans and corn tortillas.
From chilaquiles to empanadas to fajitas, the best Mexican food is tasty, spicy and oftentimes very easy to prepare. Traditional Mexican cuisine typically relies on indigenous staples like beans, chili peppers, and corn, and you can almost always expect a decadent sauce on the side, such as mole or pico de gallo.
1. Chiles en Nogada – Mexican Foods
2. Mexican Lasagna – Mexican Dishes
3. Pollo al Horno (Roast Chicken) – Mexican Recipes
4. Roasted Pork Leg – Traditional Mexican Foods
5. Spicy Beef and Cheese Empanadas – Mexican Cuisine
---
---
5 Decadent Authentic Mexican Desserts
Mexican food spans a broad flavor range, including some of the tastiest Mexican desserts in the Western Hemisphere, whatever your savory favorites may be (and everyone has a favorite). Finally, and most crucially, the Spaniards brought oil with them, allowing them to begin manufacturing some of the fried foods we know today. Indeed, historians regard the introduction of oils as a watershed moment in Mexican culinary history.
Many people associate Mexican desserts with churros, tres leches cake, and possibly sopaipillas. Beyond these delectable classics, however, Mexican desserts have an interesting history. Before the arrival of the Spanish conquistadors, the indigenous peoples of Mexico employed simple ingredients for their postres (desserts), such as honey, milk, coconut, fruits, nuts, and chocolate from cacao plants.
1. Churros – Mexican Foods
2. Mexican Buñuelos – Mexican Dishes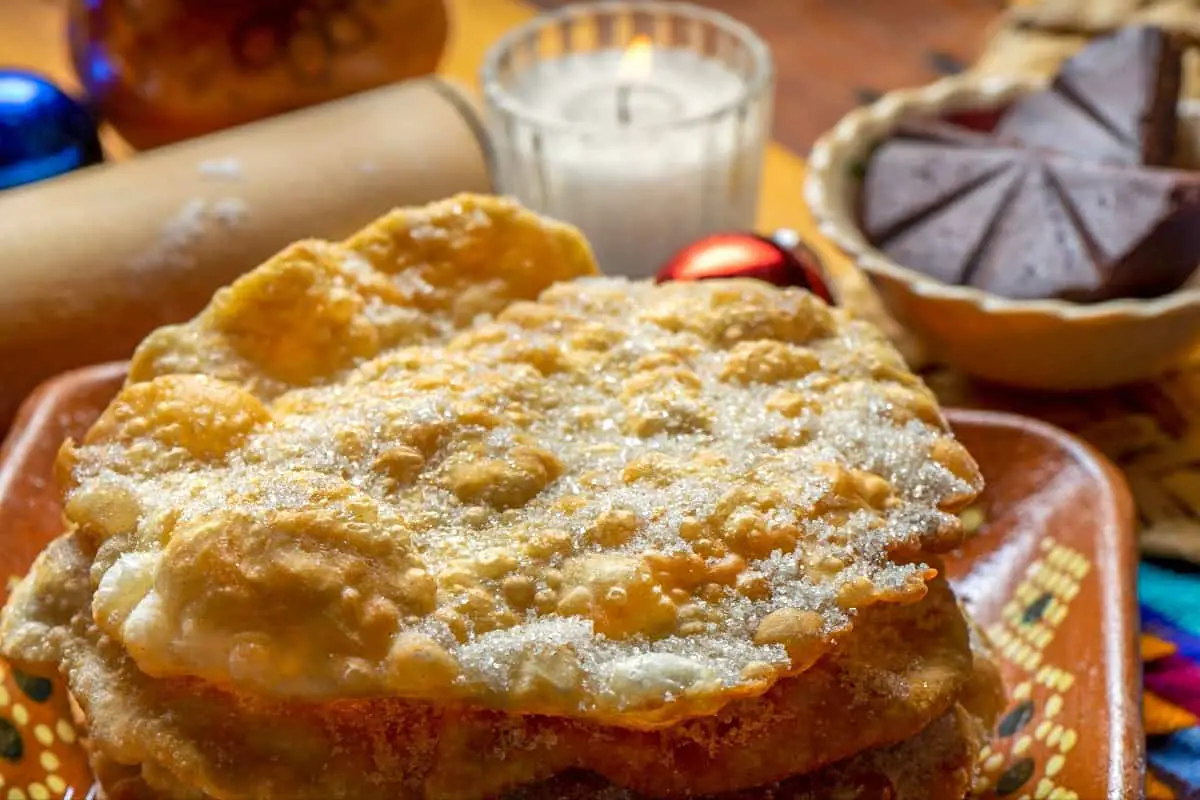 3. Tres Leches Cake – Mexican Recipes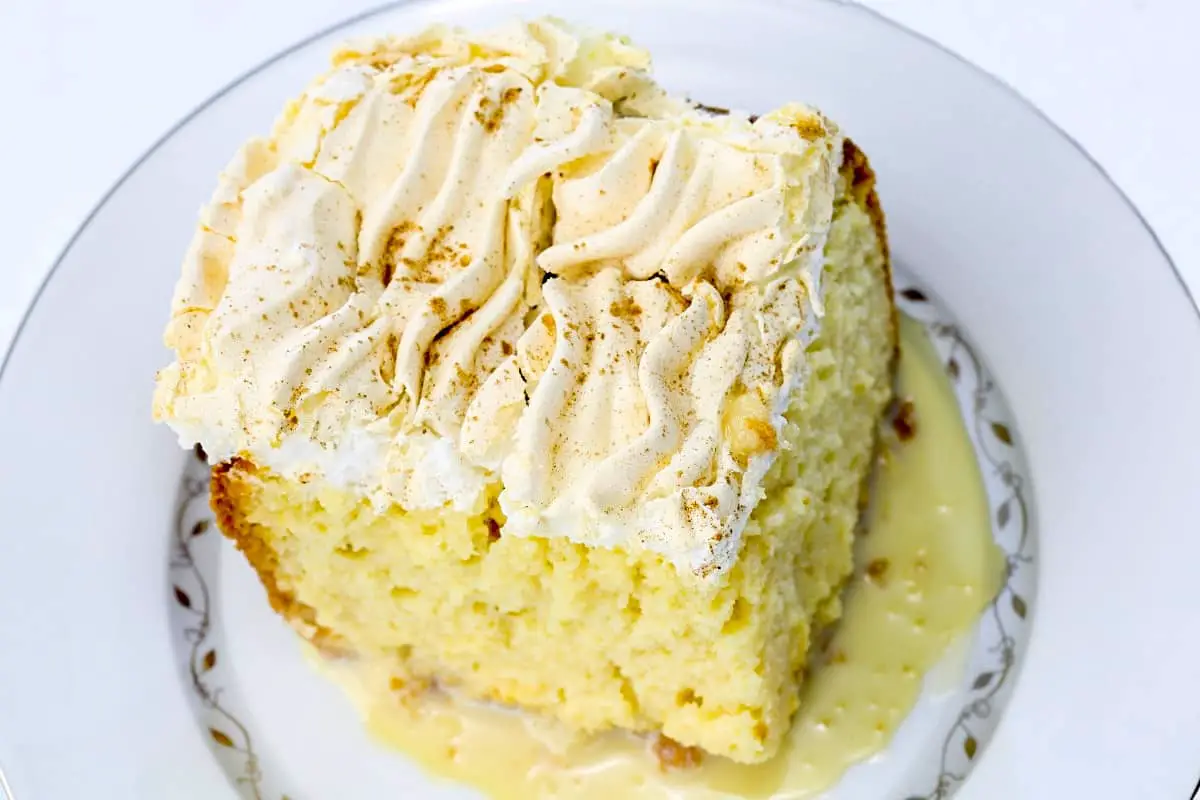 4. Sopapillas – Traditional Mexican Foods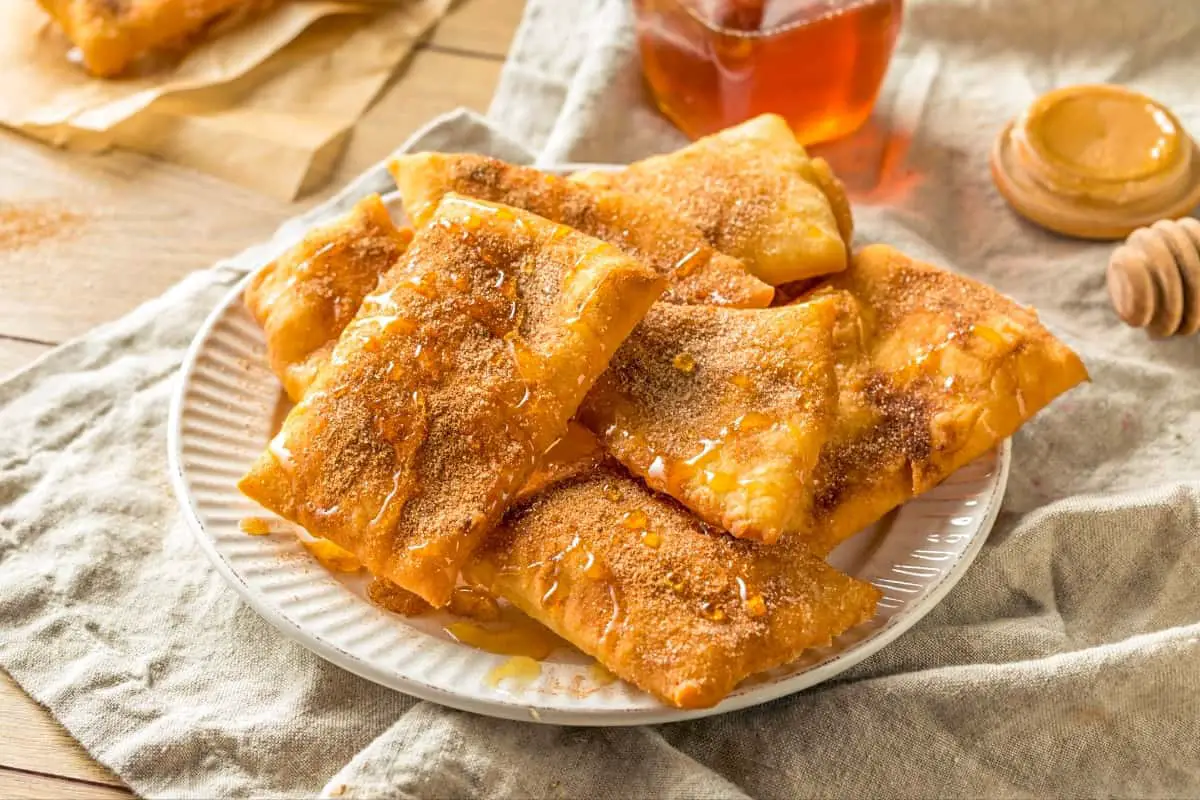 5. Caramel Flan – Mexican Cuisine
---
---
The History of Mexican Cuisine
Traditional Mexican foods consist of cooking cuisines together with traditions of modern Mexico. Its roots trace back to Mesoamerican cuisine. The ingredients, as well as the methods, start with the first agricultural communities including the Maya community who domesticated Maize and created the standard procedure of maize nixtamalization.
The successive waves of the Mesoamerican groups came with their cooking methods including the Teotihuacanos, Olmec, Zapotec, Otomi, Mazahua, Mazatec, and more. Their diet consisted of beans, corn, sweet potatoes, herbs, squash, pepper, and tomatoes.
Chocolate was native to Mexico and was only considered as a drink perfect for royalty. For the Indians in Mexico, they hunted rabbits, wild turkey quail, and deer to complement their vegetarian diet.
After the Spanish conquered Mexico and the entire Mesoamerica, they introduced a variety of foods and the most important were meats from the domesticated animals including pork, chicken, sheep, beef, and goat.
Additionally, they brought dairy products such as cheese and milk. They also brought sugar, rice, olive oil, vegetables, and some fruits. The Spanish also came with some cooking styles and recipes.
The Diverse Geography of Mexico
Mexico is located directly to the south of the U.S. The country is slightly less than Texas by three times. The Sierra Madre Occidental situated in the West and the Sierra Madre Oriental in the East are the two major mountains that run through Mexico's interior. The country borders the Pacific Ocean to the west and the Caribbean Sea and the Gulf of Mexico to the east.
Therefore, Mexico has a wide range of climates or rather natural environments, though the temperatures are mostly mild year-round. The lower areas and the coastal plains of Southern Mexico are hot and humid. Annual rainfall can exceed 200 inches in the tropical zones while some other places still receive very little rainfall. Desert-like conditions exist in the North.
Due to the favorable weather conditions in the south, the Mexican food includes indigenous staples such as corn, avocados, tomatoes, beans, peppers, and more.
Old Style Mexican Food Cooking and Food
The Mexican old-style cooking is entirely different from the type of food served in restaurants in Mexico and outside Mexico. The original versions of Mexican cuisine are very different from their Tex-Mex variations. The traditional Mexican foods involve long or complex cooking such as cooking underground. Before industrialization began, the traditional women spent some hours each day boiling dried corn and then grinding the corn on a metate to form a dough for tortillas, then cooking one by one on a comal griddle. Salsas and sauces were ground on a motor known as the molcajete.
Barbacoa is an old-style Mexican food cooking that involves smoking and steaming the meat. This technique adds aroma and moisture to your meat recipes. This method involves placing a cauldron with hot water in a large pit and coals at the bottom. On top of the cauldron, you place a grill where you place your wrapped meat with maguey leaves.
Guisar is another method meaning "to stew." Different types of meat and vegetables are cooked separately then topped in the traditional sauces called pipian and mole. The cazuelas were used for stewing.
Molar is another traditional cooking technique known as grinding. It is traditionally done by molcajetes giving very smooth textures to your salsas. Spices, herbs, tomatoes, and chilies are then added for cooking advantages.
Modern Mexican Food Cooking and Food
Modern Mexican food is the newest emerging variation on Mexican foods. The variation is inspired by authentic Mexican food and is submissive to fresh flavors as well as the ingredients such as tomatoes, agave, cacao, chili, corn, pumpkin, and squash.
Generally, modern Mexican dishes use the traditional methods and then adds a twist. Some of the modern Mexican foods include Roasted Corn Salad prepared using cheese, grilled corn, black beans, red bell pepper, cheese, vinaigrette, and more. Other modern Mexican foods are Chili Relleno and Coconut Ceviche.
Frequently Asked Questions About Mexican Foods
1. What is a Typical Breakfast in Mexico?
Typical Mexican Breakfasts include many dishes with eggs, like some tasty Huevos Rancheros, eggs in salsa, eggs Mexican Style, and eggs with chorizo. We cannot forget other traditional breakfast items, like chilaquiles and refried beans!
2. What is the Most Common Breakfast Food in Mexico?
Chilaquiles, one of the most popular Mexican breakfast dishes, are deep-fried tortillas soaked in either a red tomato-based sauce or a green sauce made with tomatillos, topped with a dollop of cream, grated cheese, and onion slices.
3. What is a Traditional Mexican Lunch?
Lunch is the main meal of the day and often includes two courses. The first course is usually a salad or soup, referred to as consume. This is usually followed by a main course of meat, chicken or seafood served with rice, beans and corn tortillas.
4. What are Some of the Popular Side Dishes for Mexican Foods
Whether it's a taco, fajita, burrito, or enchilada, Mexican dishes are always welcome. Mexican Cornbread, Black Beans and Rice, Guacamole, Mexican Corn Pudding, and Mexican Pozole are a few. Scrumptious side dishes add even more excitement to the main course. They're vibrant, delicious, and complement the flavors and textures of all Mexican dishes.
5. Is Authentic Mexican Dishes Spicy?
Mexican dishes are currently the cuisine that remains most consistently spicy. Fresh chili and dried chili are used in profusion within dishes, pickled chilis as accompaniments, and chili-bearing salsas are offered in multiple versions at a single meal.
6. Is All Mexican Dishes Hot and Spicy?
No. While many famous Mexican dishes do incorporate chili peppers, the chilies used in Mexican food are quite mild compared to the peppers used in many other cuisines around the world, such as Thai or Indian or Korean.
7. What are Basic Mexican Desserts?
The main Mexican dessert is usually a pudding, a custard, or a cooked fruit dish. After this, coffee and fresh fruit follow. Foods that we might serve as a dessert are also eaten at other times of day. Fruit, cookies and sweet rolls are breakfast foods.
8. What are Some of the Most Popular Mexican Desserts?
Postres, traditional Mexican desserts, include flans, churros (fried dough strips), buñuelos (fritters), cajetas (caramelized candies), plátanos fritos (fried bananas), pan de elote (sweet corn cake), bionicos (fruit salad), and tres leches (sponge cake with three kinds of milk), among many others.
Foods or Ingredients That Are Included in Almost All Mexican Dishes
The basic diet of Mexico is mostly corn and it has been for many years. Corn if used for tortillas and is also boiled to give pozole, which is a hearty corn stew. The popular vegetables and fruits are tomatoes, squash, avocado, tomatillos (green tomatoes), papaya, pineapples, and nopales. Beef is consumed in Mexico, but pork and chicken are popular. Seafood is popular in coastal dishes.
Mexican Spices
The types of spices and chili include serrano, poblano, jalapeno, and chipotle. The chilies add a unique flavor to Mexican dishes and cooking which is improved by the herbs such as thyme and cilantro and spices such as cinnamon, cumin, and cloves.
Cumin (spice) and Mexican Oregano (herb): These are the big two. Cumin has a bit of a bitter, toasty flavor used in taco seasoning. Don't use too much, or it can overpower the dish. Mexican oregano, different from normal oregano, has an earthy taste. It is often used in sauces and meat-based dishes.
Garlic and Onion: Both can be either fresh or in powder form, and they are used in many dishes. It is rare that you will find a Mexican dish that does not incorporate at least one of these ingredients.
Chile Powder and Cilantro: Chile powder is known for its heat. It is often meant to season meats and vegetables. Cilantro, an herb, is often found in salsa and comes from the coriander plant.
Cinnamon and Cloves: Cinnamon and cloves are both spices and a bit rarer to the Mexican spices and flavors.
Mexican Foods Prepared for Festivals, Holidays and Religious Celebrations
During the Spanish rule in Mexico, the majority of the citizens were forced to embrace or rather convert to Christianity. Therefore, the celebrated Christian holidays include Navidad (Christmas) and Nochebuena(Christmas Eve) which are celebrated with a variety of family meals. Other festivities include the indigenous Indian traditions. During the Semana Santa known as the Holy Week that leads up to Easter, there is no meat consumption.
On October 30 (Day of the Dead) foods such as mole and tamales are set out on altars and they believe that the visiting dead relatives consume the food. Every night before Christmas, for eight days, neighbors and friends travel house to house to sing and recite verses asking for lodging. When they reach the last door or rather the last house, they are welcomed for festivities such as the breaking of piñata (a paper mache animal figure filled with candies).
Russian Potato Salad. Also known as Ensalada Rusa, traditional holiday Mexican dishes are especially popular in Mexico's northern states. It generally starts with a base of potatoes, peas, and carrots and may also include beets or apples.
Pavo Navideño. Mexican dishes of roasted stuffed turkey served with gravy is usually prepared criollo style with spices like cumin and achiote and served after mass on Christmas Eve.
Ensalada de Noche Buena. Like it sounds, this fruit-based seasonal salad is served on Christmas Eve or Noche Buena!
Menudo. Come Christmas morning most families in Mexico's northern states will enjoy a tripe and hominy soup which is also sometimes referred to as pancita or mole de panza. It's often prepared the night before on Christmas Eve as cooking time can be as much as five hours.
Bacalao with Romeritos is a Christmas tradition of Mexico's central region. Romeritos are tiny green Seepweed leaves and often mixed with mole, potatoes, and shrimp (both in patty and dry form to flavor the dish). Bacalao is a cod dish. It's traditionally eaten in Mexico's southern states, as well as the central states.
Volteado de piña. Pineapple upside down cake is another traditional holiday Mexican dishes that you're likely to recognize. Though often thought of as an American dessert, this special postre, with it's irresistible warm butter and brown sugar topping, is served all over Mexico.
Ponche Navideño. To wash it all down, Latin families will often brew up a batch of ponche, a warm spiced Christmas drink made of sugar cane, prunes, apples and the fruit of the tejocotes (a hawthorn bush). Adults often are served ponche with a bit or tequila or rum mixed in.
---
---
For complete photos and videos of our trip visit our photos on our page World Recipes Facebook Page
You May Want to Join Our World Recipes Facebook Group