Last updated on September 27th, 2023 at 12:44 am
Join us as we explore traditional Comoros recipes and the aromatic spices that bring them to life. You'll be astounded by the variety of flavors encoded in these recipes, made by cooking with fresh, local ingredients from the rich volcanic soil.
Comoros is a small island nation off the coast of Africa and is renowned for its mouthwatering cuisine. Here, you will find a unique blend of Portuguese, African, Indian, and Middle Eastern ingredients, flavors and cooking techniques. Comoros recipes offer an incredible range of flavors and ingredients, sure to make every meal an adventure.
This island nation located between Madagascar and Mozambique is home to tantalizing Comoros recipes of curries, grilled meats, and grilled fish with delicious spices like cardamom, cumin, and ginger. From the spiced and fragrant couscous recipes to the crunchy and succulent samoussas, from the traditional seafood recipes to the savory and flavorful curries, the Comoros food is sure to please.
From spicy seafood stews to the intensely sweet bright orange ndizi na nazi, from grilled fish to fragrant rice dishes, the Comoros recipes have a delicious complexity that will delight any food lover. From the spicy stews of Ma'ali (staple dish of the region) to the mouthwatering seafood dishes such as Braise de Poisson (fish stew), Comoros food offers a delectable blend of African, Arab, Indian and French ingredients that will delight your palate.
Discover the unique flavors and traditional recipes that make Comoros food one of a kind, from spicy grilled meats to creamy coconut-infused curries, from traditional dishes that blend African and Middle Eastern flavors, to an exciting array of contemporary recipes. Comoros recipes are an unforgettable culinary adventure. Whether you're a fan of gritty spices and vigorous seasoning, or simply looking to broaden your culinary palette, you'll find plenty to delight you in Comoros.
From spicy Sorpotel to aromatic, baked Spicy Coconut Fish, from rich curries and zingy stews to hearty soups and flavorful pastries, you'll find something you love in this delicious selection of dishes. Not only are they mouth-wateringly good, but they are also surprisingly simple to make. Learn about the traditional dishes of Comoros food and the key ingredients they use, as well as tips on cooking Comoros food yourself.
We take you on a flavorful journey, exploring the exotic dishes that make up the traditional food of this stunning archipelago located between the Mozambique Channel and the Indian Ocean. You'll learn about the rich variety of ingredients used in Comoros recipes including coconuts, cassava, fish, and spices like vanilla and turmeric. You'll also get a taste of the spiciest curries in Africa, as well as the fragrant millet dishes that are popular in the Comoros.
---
Want more ideas to round-out your Recipe Box?
A lot of great options are in these posts!
---
10 Easy Comoros Recipes You Can't Afford to Miss
---
---
check out our video
---
---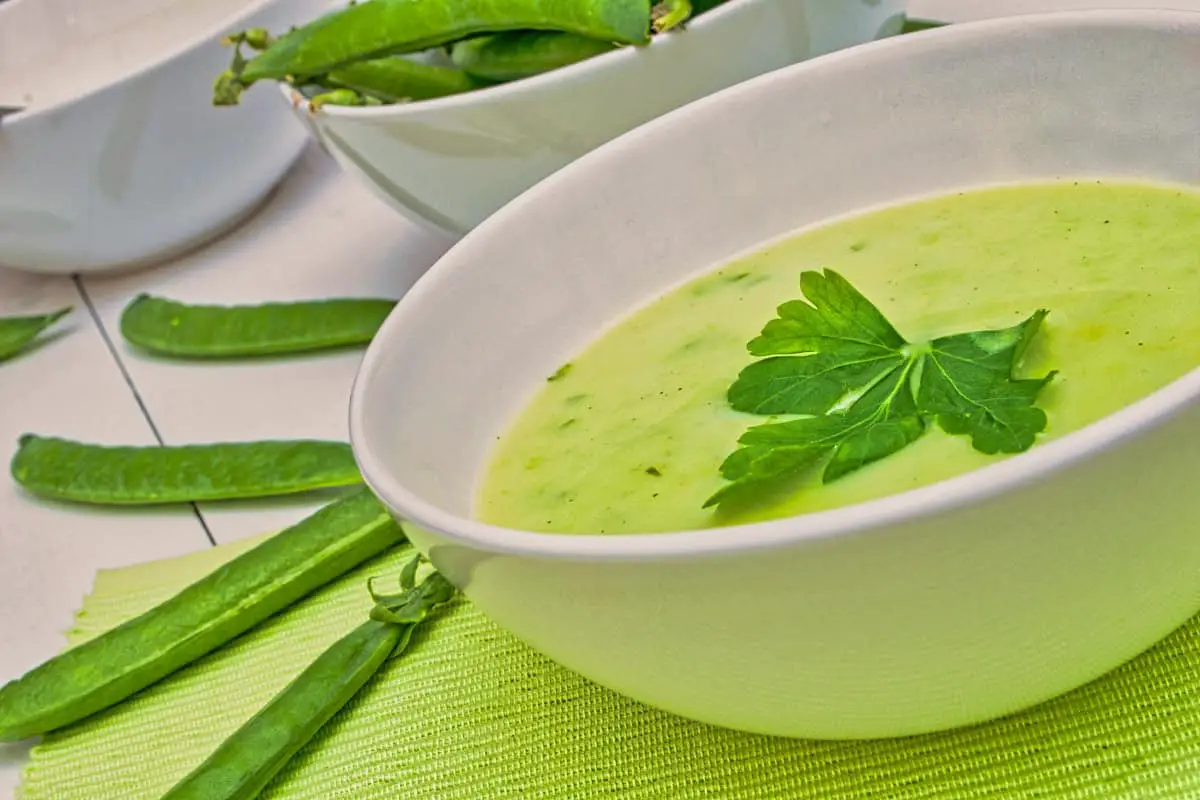 This is vegan pea and mint soup with a twist. Ginger, cayenne and cumin add depth of flavor, mint adds freshness and coconut milk adds creaminess to this delicious plant-based soup! If you're looking for a quick, easy and flavorful plant-based soup, you need to make this vegan pea and mint soup!
It takes less than 30 minutes to make, and you probably already have the ingredients in your pantry/ freezer. The Comoros recipe is inspired by soupe de faux pois from the African country of Comoros. The addition of ginger, cayenne pepper and cumin take this vegan pea and mint soup to a whole new level of flavor.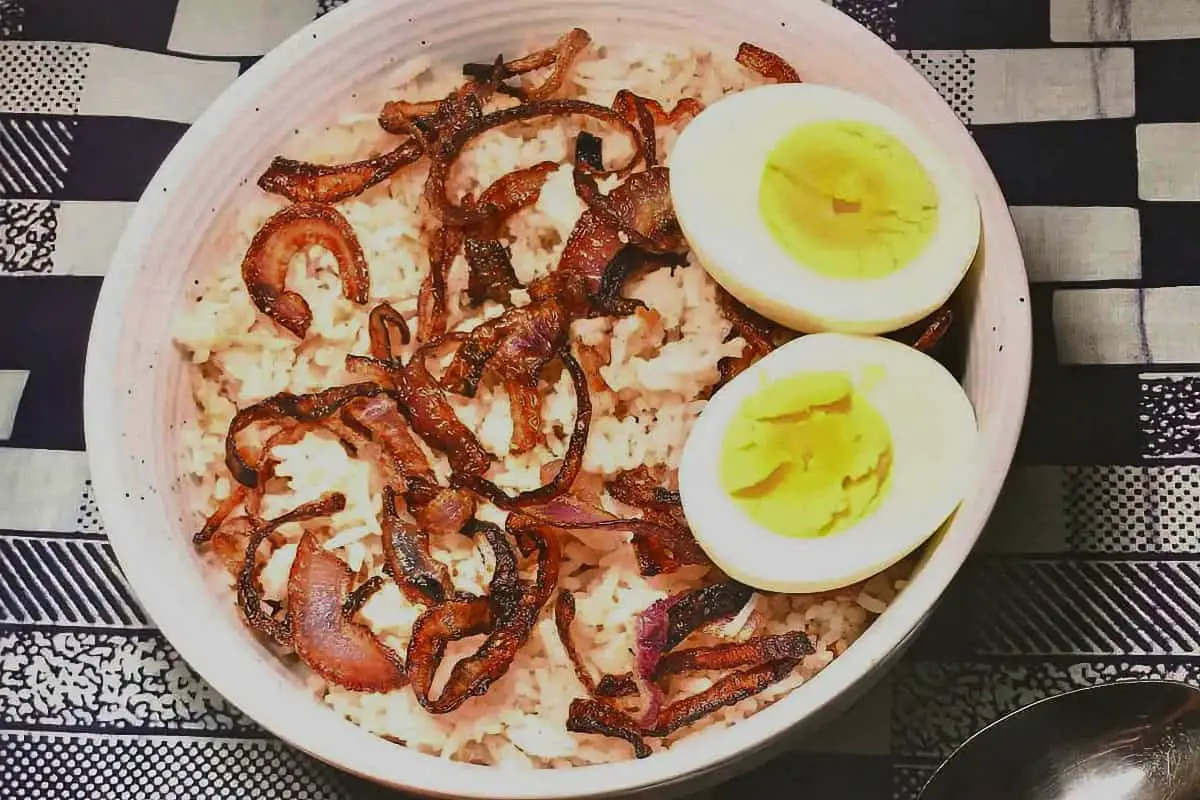 Comorian jasmine rice is as beautiful as it is delicious. This fragrant Comoros food is incredibly easy to cook and will become a family favorite.
Rice doesn't always have to be bland and boring. All you need is a few aromatic spices and lots of love. You'll find yourself always making flavorful rice that will keep your family begging for more!
Comorian Jasmine rice goes perfectly with stews and curries. I personally like having it with stews from the Comoros Islands like Ntrovi ya Nazi, Le Me Tsolola, or Roti ya Houma Pampa.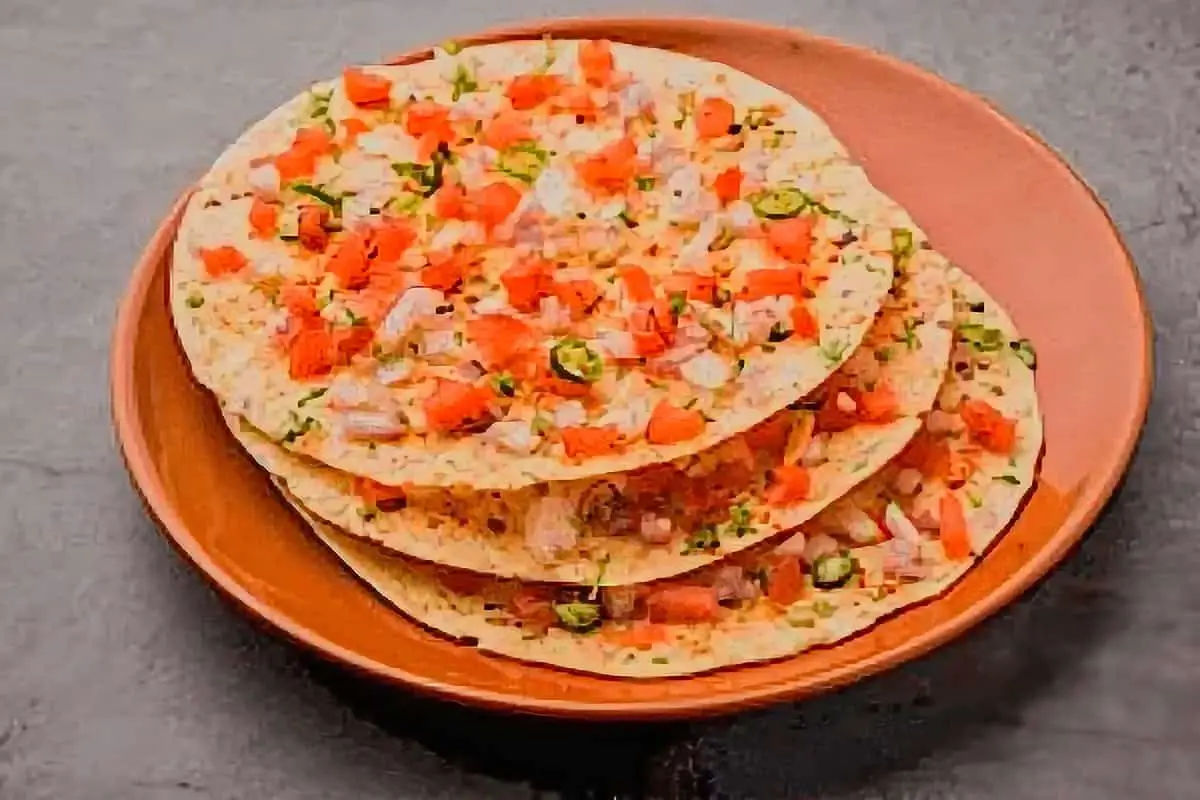 Inafliton lemai is a traditional snack originating from Comoros. It's usually made with only three simple ingredients – breadfruit, salt, and coconut oil. The breadfruit is washed, peeled, and thinly sliced. The slices are fried in coconut oil until golden brown and crisp.
They're drained on paper towels, lightly salted, and inafliton lemai is ready to be enjoyed, either as it is or as an accompaniment to main Comoros food choices.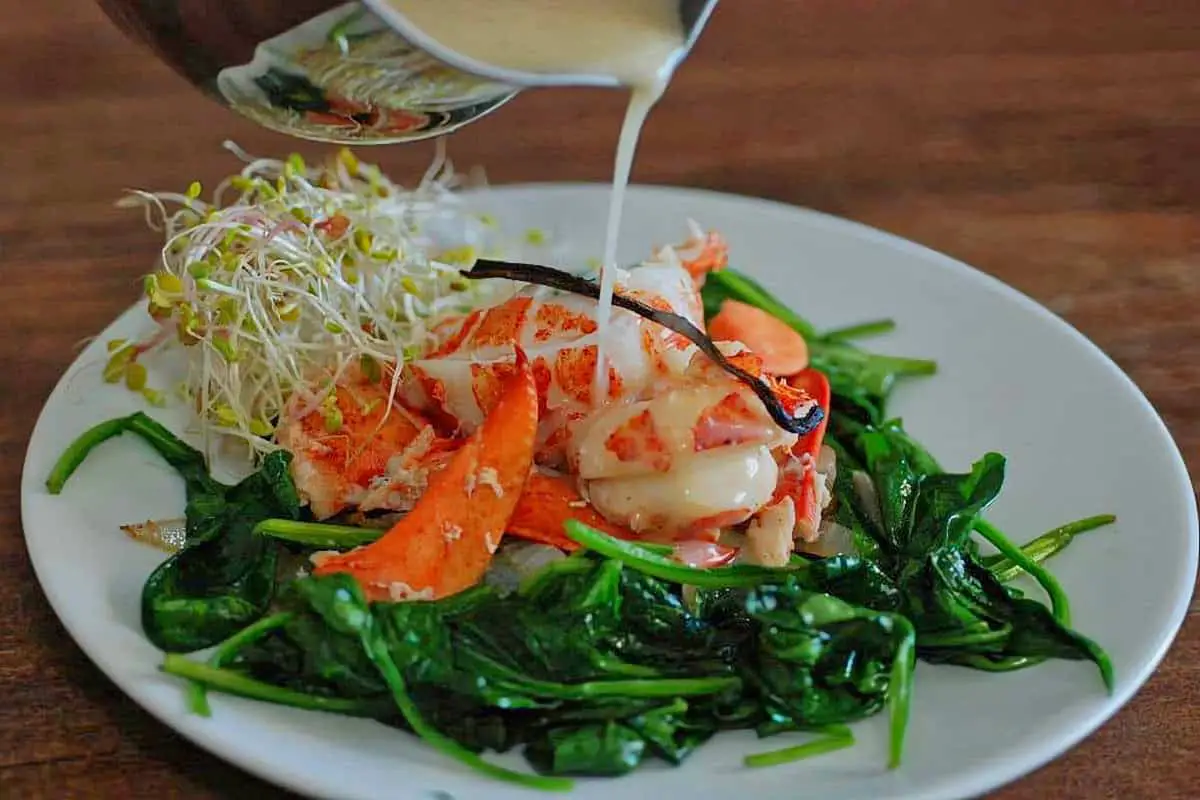 This Comoros Lobster with vanilla bean butter sauce is rich and delicious. The Comoros recipe calls for live lobsters but I couldn't find them live so I just roasted the cooked lobster as the Comoros recipe instructs until warm, it was yummy. The vanilla butter sauce was different and excellent and served over greens with the clover sprouts was awesome. Enjoy!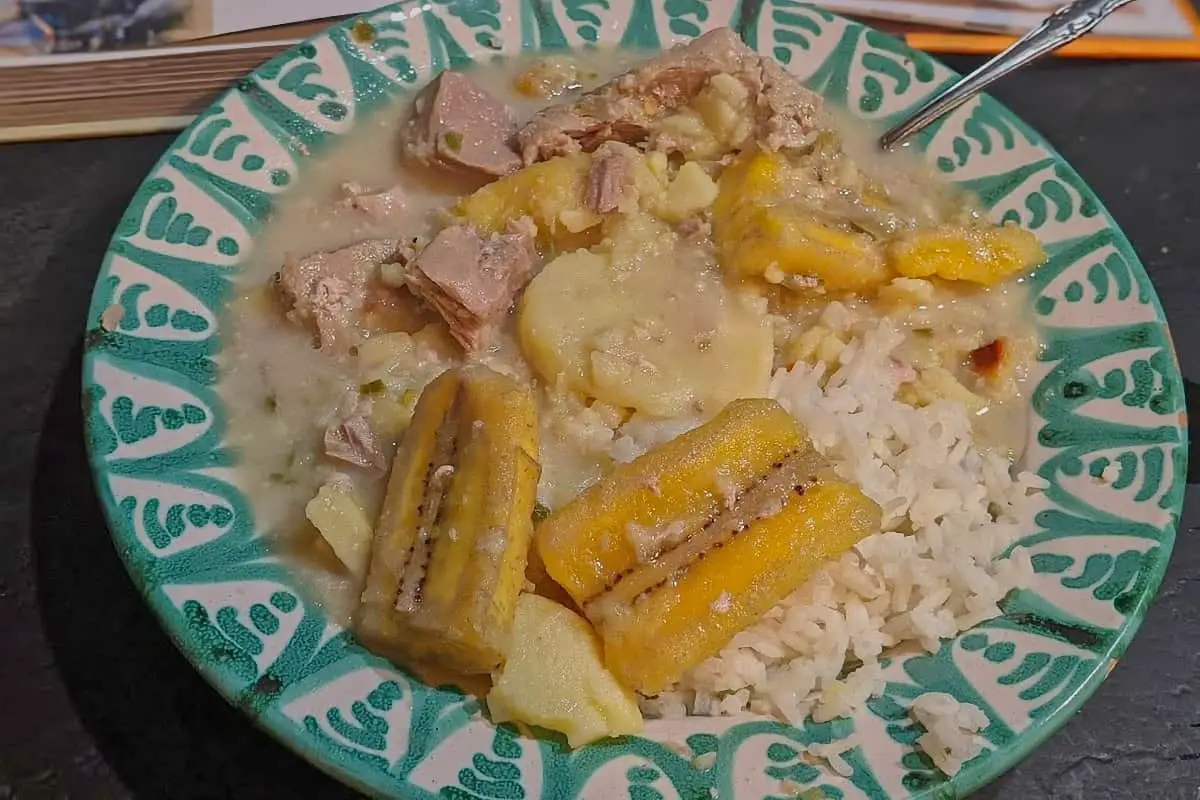 M'tsolola is a very traditional Comoros food, a small island nation between Mozambique and Madagascar. Plantains, a staple of Comorian cuisine, are used to stretch a little fish a long ways in this simple coconut milk stew. I actually used quite a lot of fresh tuna – two pounds to be precise.
I made a few adaptations – namely I substituted a starchy white sweet potato for yuca, which I couldn't find at three separate grocery stores (wise during a pandemic, I know). I was okay with that, because the Comoros recipe is already an adaptation of how it would be made in Comoros, where it would be a much more labor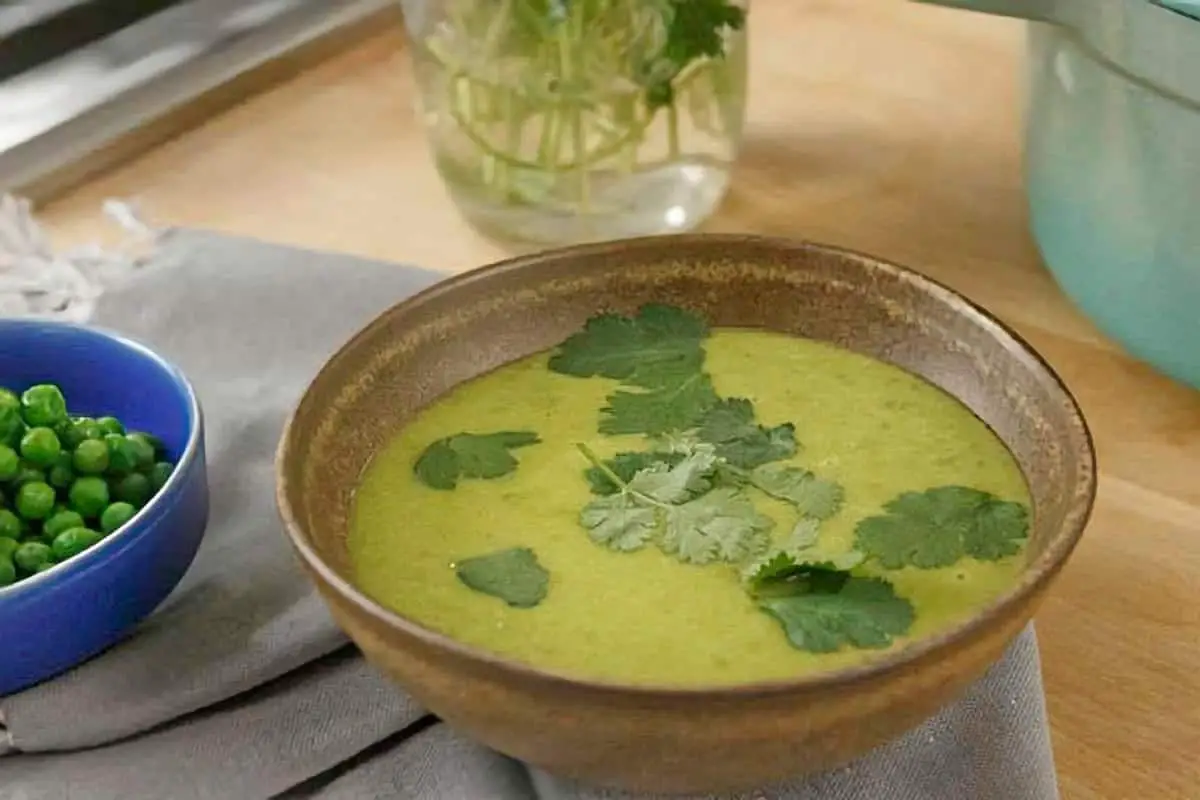 Coconuts are widely available throughout Comoros, and you will find them used in all sorts of Comoros food and Comoros recipe editions, including soups like this one, which is both easy to make and impressive to serve. The coconut milk not only offers the soup great flavor but also makes it very creamy without using any dairy, adding it to the list of wonderful vegan Comoros recipe options in this book.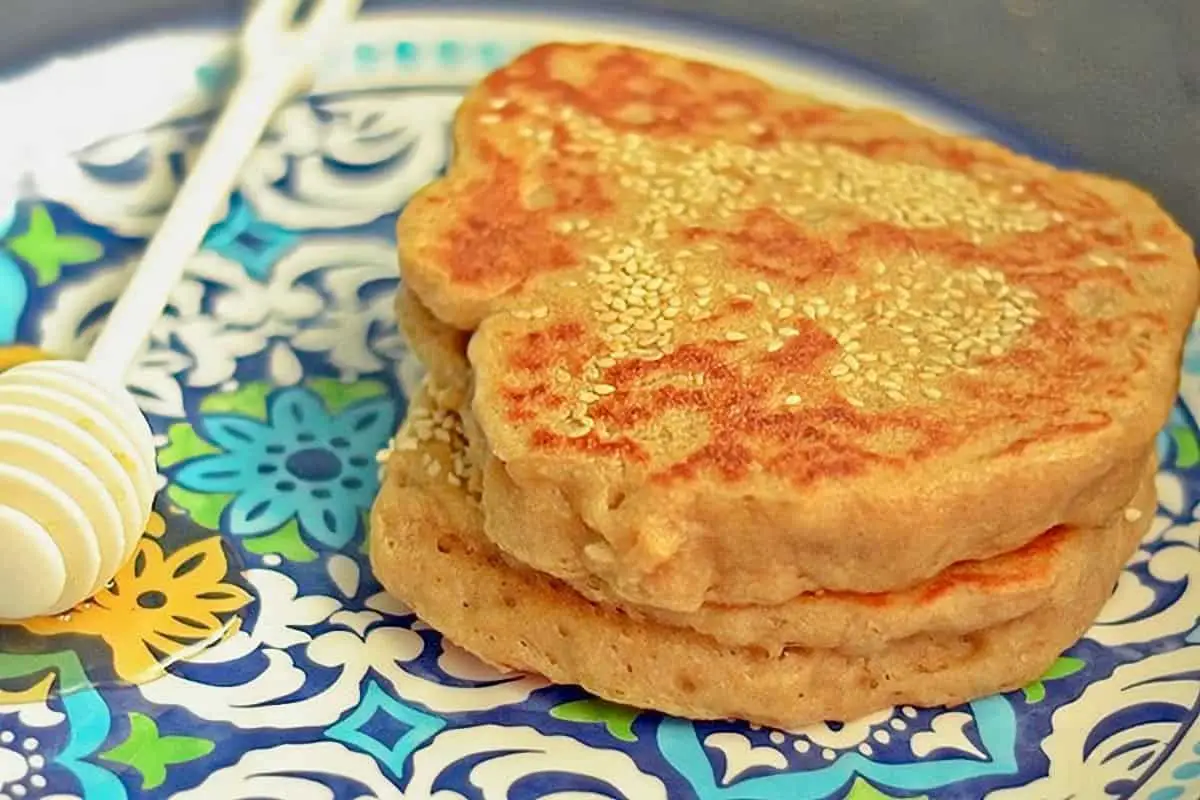 Due to the long years of colonialism, the cuisine of Comoros Islands has influences of European, Arab and Indian food. Their main staple is rice and meat. The island is quite known for its exports of vanilla, in fact the second largest exporter in the world, and this explains why lobster in vanilla sauce (Lobster a la Vanille) happens to be their "national Comoros food".
Most of their cooking is very close to African cooking, with the high use of coconut, plantains, meat, etc. This time we were given the liberty of choosing a Comoros recipe of our choice for the country and there were plenty of options available online – green peas soup, pilao, a hot sauce called "poutou", pigeon peas curry, "M'tsolola" – green plaintains with fish in coconut milk, a dessert called "laadu" made of ground rice, etc.
But the catch was that we had to add "espresso" or "coffee" as our secret ingredient into the Comoros recipe that we choose and therefore I decided to settle down for the easiest one I could find – Mkatra Foutra…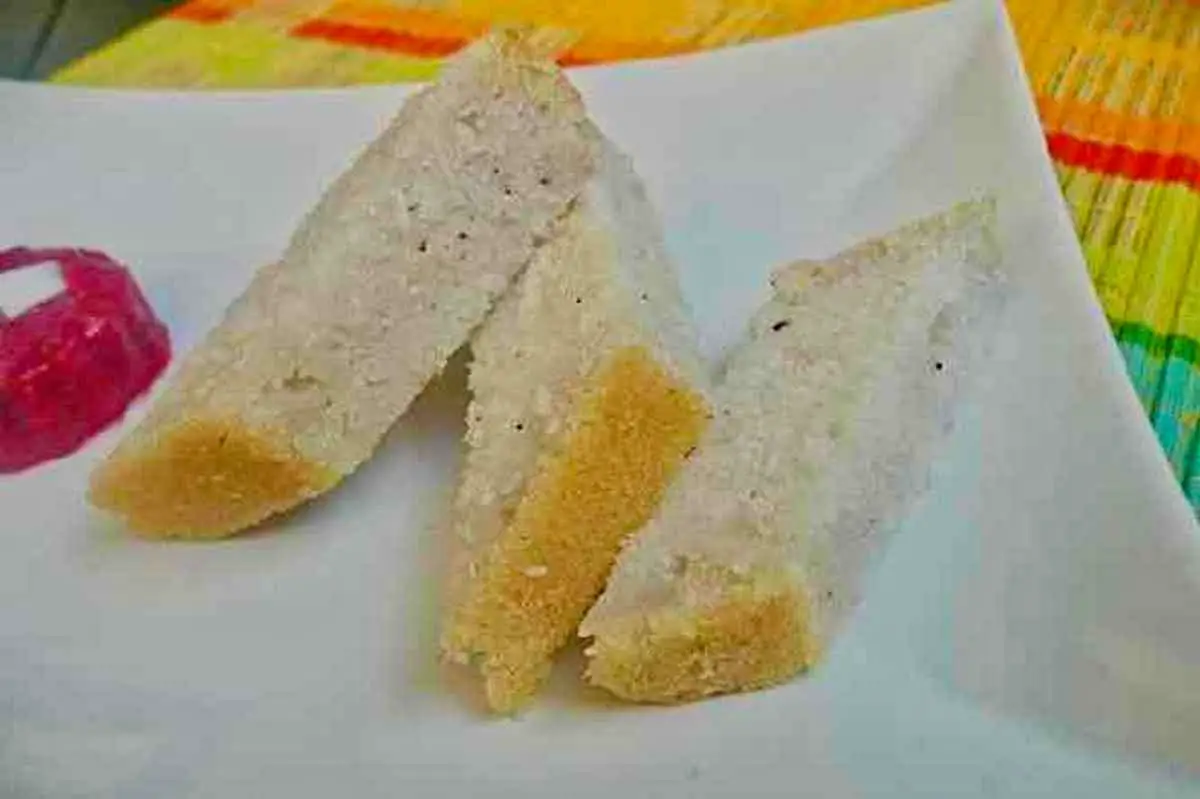 Mkatra siniya is a traditional Comorian cake made from rice flour and coconut or coconut milk.
This cake is very easy to prepare and is usually served during large feasts held during festive seasons, whether they are national celebrations or personal celebrations such as birthdays, weddings, baptisms, etc. Generally, it is the women of the house who are in charge of preparing it since they are the ones who usually have more experience making it and know better all the secrets of the Comoros recipe.
Mkatra siniya has very few ingredients and usually stands out for its pronounced coconut flavor that pairs very well with the soft touch of rice flour. The latter ingredient adds a very distinctive smooth texture.
This delicious cake is served as an appetizer or as a kitafunio, a term used in Kenya to denote those snacks that accompany tea regardless of whether they are served in the morning or in the afternoon.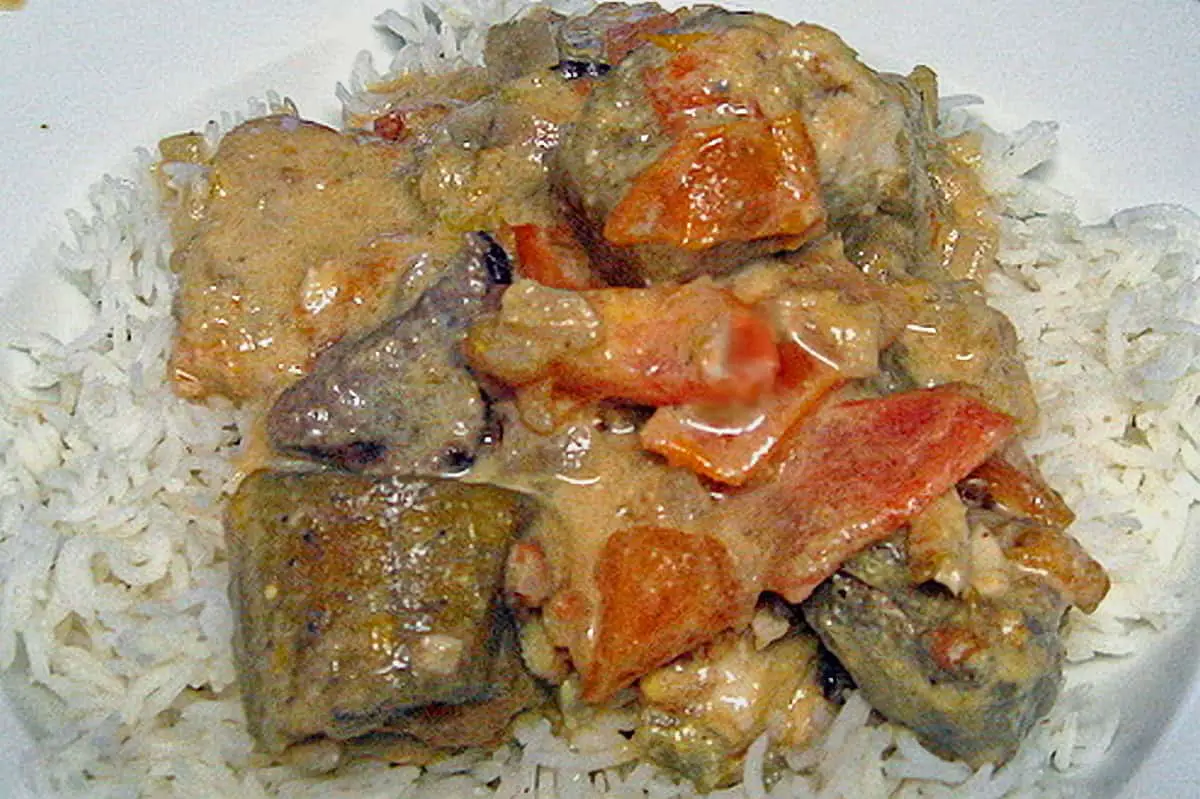 Le me tsolola is a traditional Comoros food originating from the Comoros Islands. The Comoros food is a simple stew made with fish and meat cooked in coconut milk. The ingredients usually include cubed beef, green bananas, fish such as mahi mahi, oil, onions, tomatoes, coconut milk, and seasonings.
The fish and meat are seared in oil until brown, then cooked with the other ingredients in coconut milk. The Comoros food is slowly simmered until all the ingredients are tender, and le me tsolola is then served over white rice.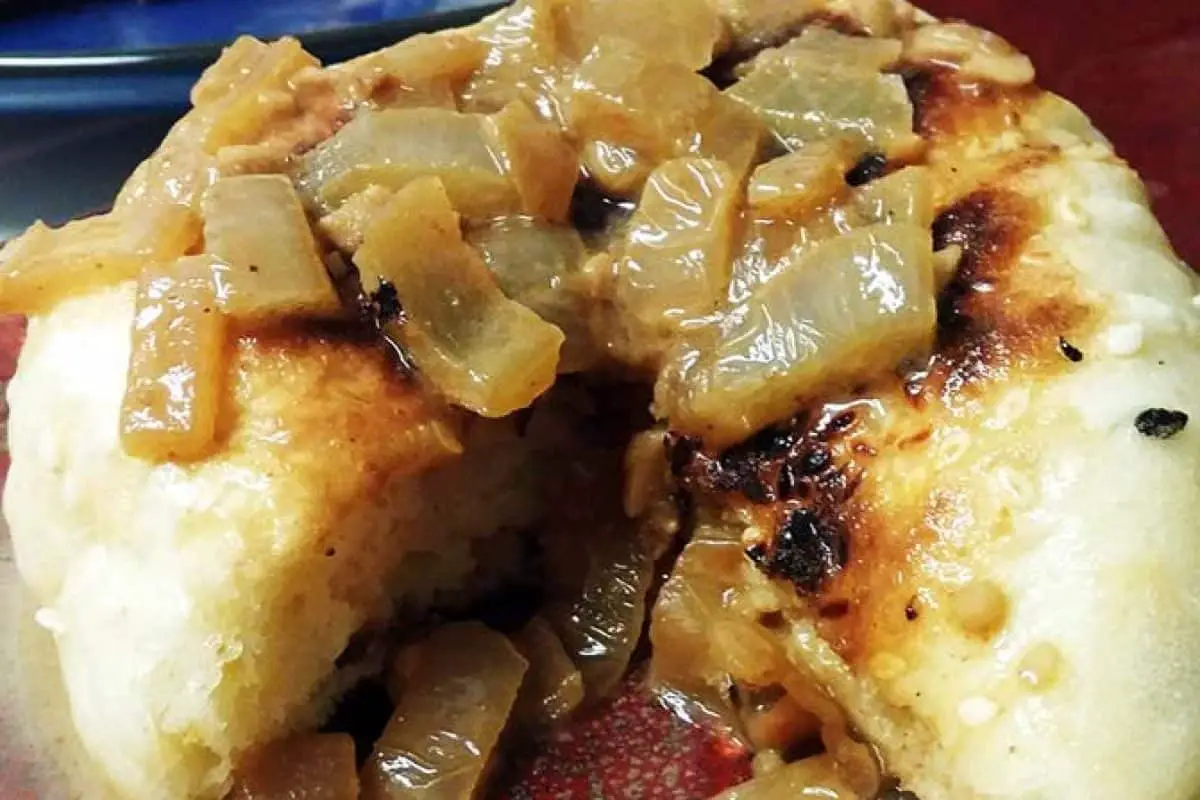 Mkatra foutra is a staple bread of the Comoros. It's made with flour, water, sugar, yeast, salt, coconut milk or cream, and a beaten egg. The bread contains coconut milk or cream because the islands lack a dairy industry. It is believed that mkatra foutra was probably brought to the islands by Omani traders or immigrants.
The dough is baked on a ghee-brushed griddle or pan, and it's traditionally sprinkled with sesame seeds before baking. It is recommended to serve it with coconut-based curries, rougaille, or various relishes.
Summing Up: Easy Comoros Recipes and Comoros Food
The traditional Comoros recipes provide a fascinating insight into the flavors of the region. From the spicy flavor of the civet de lamantin to the more subtle taste of the langouste aux herbes, Comoros food is truly one of a kind. Not only do these dishes provide insight into the tastes of the region but they also offer a glimpse into the nostalgia of the Comoros and its rich cultural history. From the warming aroma of the samoussas to the fragrant smell of the sweet kashata, Comoros recipes are sure to be remembered by any food lover.
The Comorian cuisine has been an unexplored yet delicious culinary experience. With its rich African, Malagasy, and Arabian flavors all combining together in a unique way, these Comoros recipes have been handed down from generation to generation. From the coconut-infused Albadjan to the zesty Zafarani, these dishes are as scrumptious as they are diverse. Whether you're looking for an exotic new meal or just a way to spice up your traditional dishes, Comoros recipes have you covered. With their vibrant tastes pulsing through your palate, you can guarantee that you're in for a wonderful culinary experience. As the saying goes, "you eat with your eyes first," and Comoros recipes provide an eye-pleasing and mouthwatering combination that will leave you wanting more. So, dive into Comoros cuisine and explore a totally new and adventurous world of flavors!
---
You May Want to Join Our Boondocking Group on Facebook For More Information
You May Want to Join Our Campfire Recipes Group on Facebook For More Information
Discover our unique product testing journey at Our Big Escape. We bring real-world experiences and adventures into every review, ensuring authenticity and reliability. Dive into our process at
How We Test Products: A Journey of Discovery and Trust
, where every product is an adventure tested.