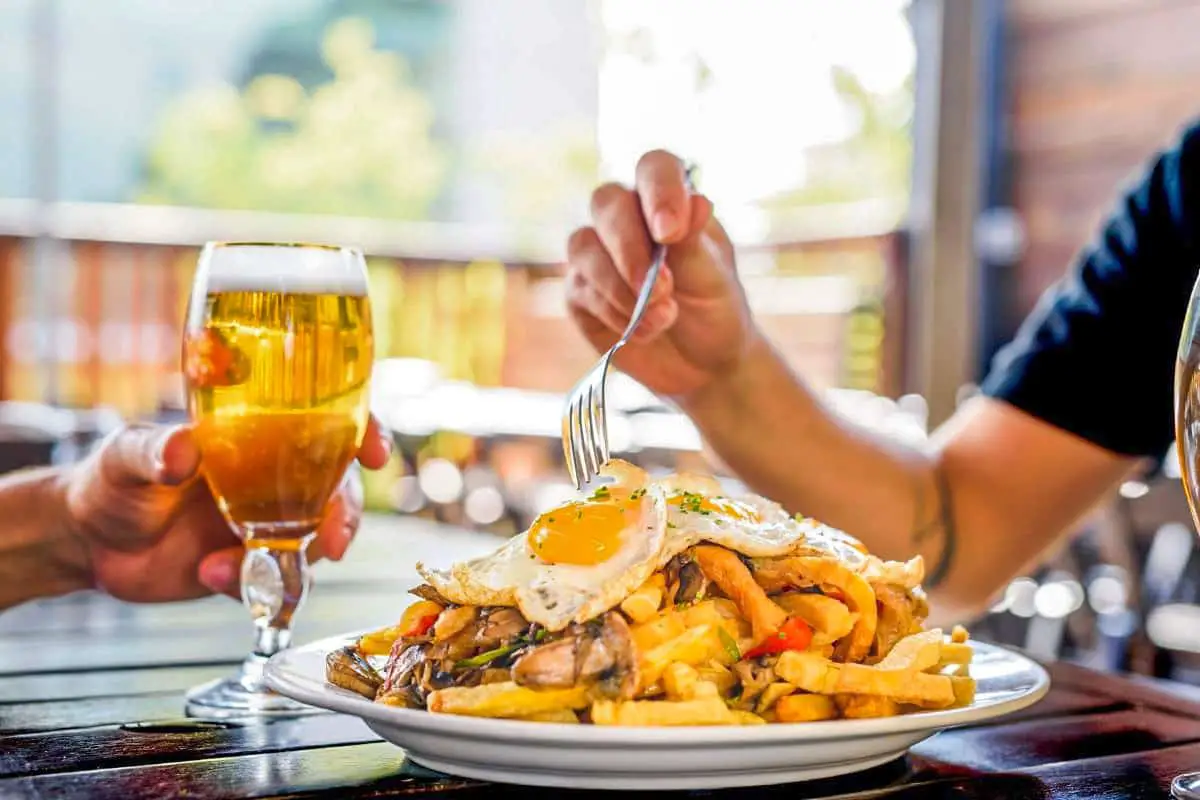 A Chilean typical dish, a chorillana with fries, meat, fried onion and fried eggs Chilean recipes are the heritage of the country that has evolved, and its tasty Chilean cuisine has been maintained over the years. Learn more about traditional food from Chile and try some of the Chilean food incorporated in the Chilean dishes we spotlighted. Chile is a country found on the western side of South America, its capital city is Santiago, and the national language is Spanish. It is the southernmost country globally, and it borders the Pacific Ocean. Spain colonized the country but later received its independence in 1818.
Typical Chilean Food
Typical meals in Chile consist mainly of lots of meat, especially beef and chicken, rice and potatoes, fresh fruit and vegetables from the fields of Central Chile. Even though seafood could be the common daily meal in Chile with its more than 3,100 mile-long coast, it is not. But you will surely find a fresh seafood selection on every menu.
Traditional Food from Chile
Spanish conquerors introduced food products that later became Chilean meal staples. Some of these include meat from chicken, pigs, sheep, and cattle. They also introduced wine and wheat. The local people contributed potatoes, beans, maize, and Ocean seafood. Some of the Chilean dishes are formed from the combination of these basic ingredients.
The favorable climatic conditions in Chile allow agriculture to thrive well in the region, and it has provided basic ingredients in Chile's traditional cuisines, such as vegetables and fruits.
If you are thinking of preparing or adding something delicious and unforgettable to your cooking list, try traditional Chilean food.

30 Amazing Chilean Recipes Using Traditional Food from Chile
---
---
check out our video
---
---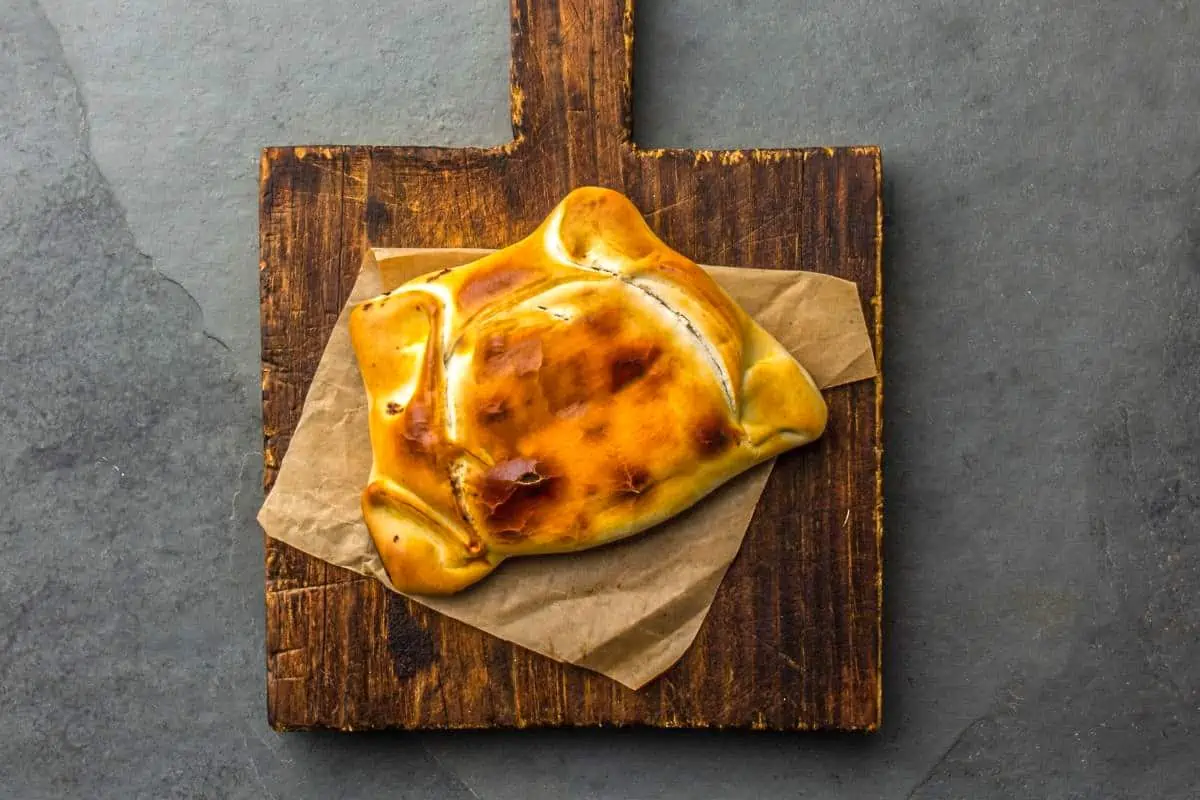 Chilean Empanadas de Pino are flavorful beef empanadas filled with unexpected ingredients like raisins, olives, and hard boiled eggs. One of the most classic Chilean empanadas. A warm, flavorful beef filling, surrounded by a buttery pastry crust.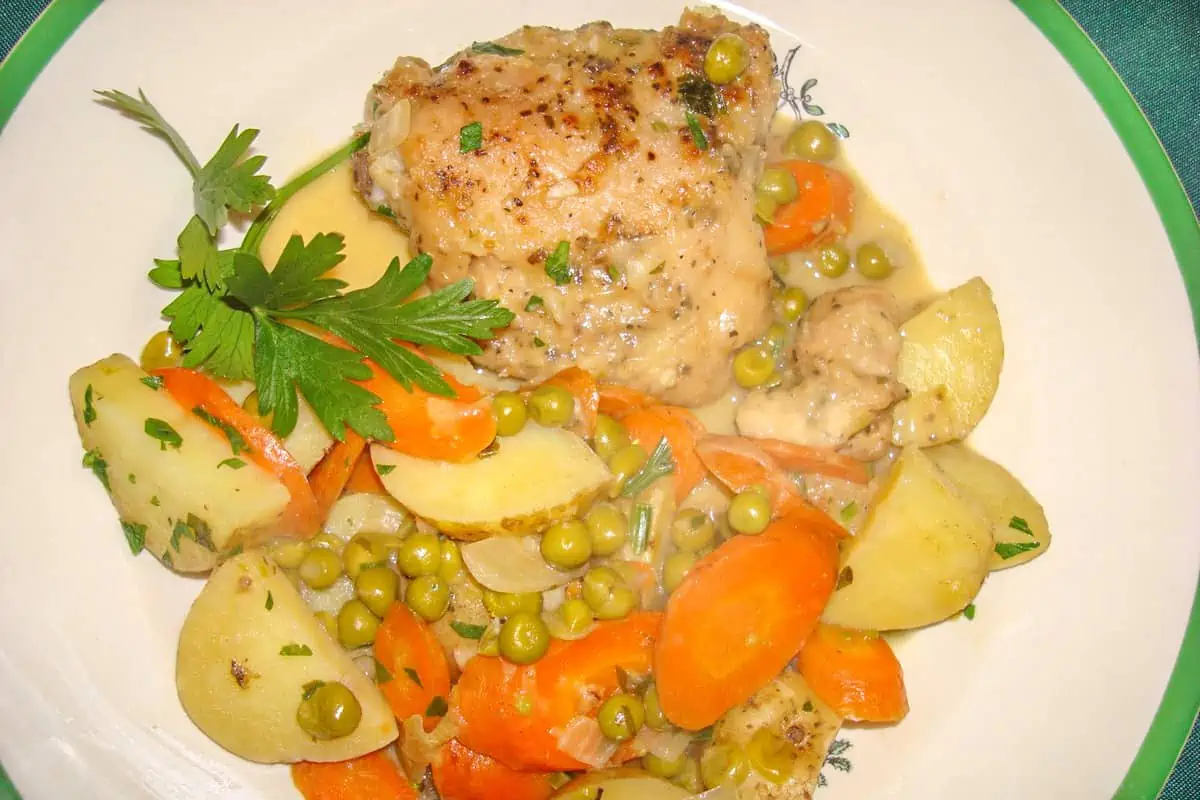 This is a traditional dish passed in my family from generation to generation – for more than 300 years! All the way from Galicia, via Chile, to you. This dish can be also made with lamb ribs – delicious recipe for a complete meal!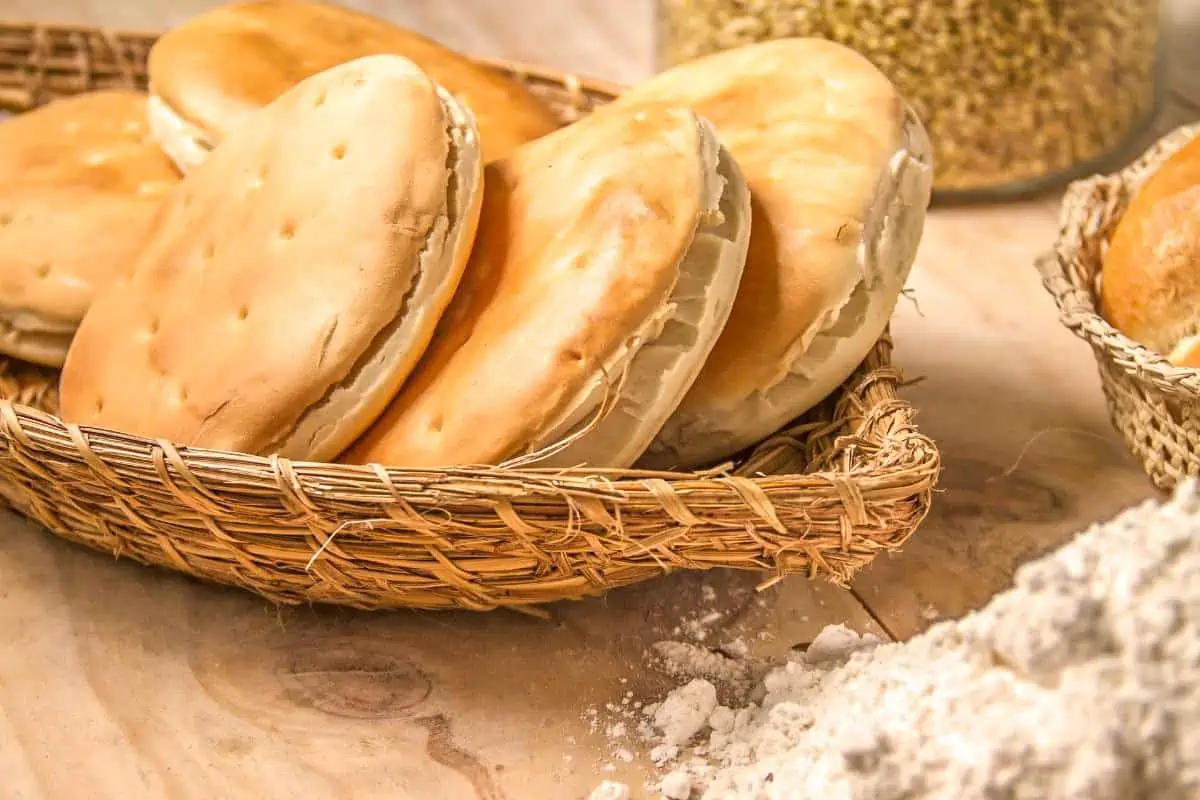 Hallullas are a popular Chilean bread. They are simple, round, rather plain-looking breads, but they are quite tasty and rich, thanks to the addition of a little bit of lard (or vegetable shortening). These Hallullas puff up nicely in the oven and split easily for sandwiches. You could use a 4-inch cutter for larger sandwiches. They turned out great.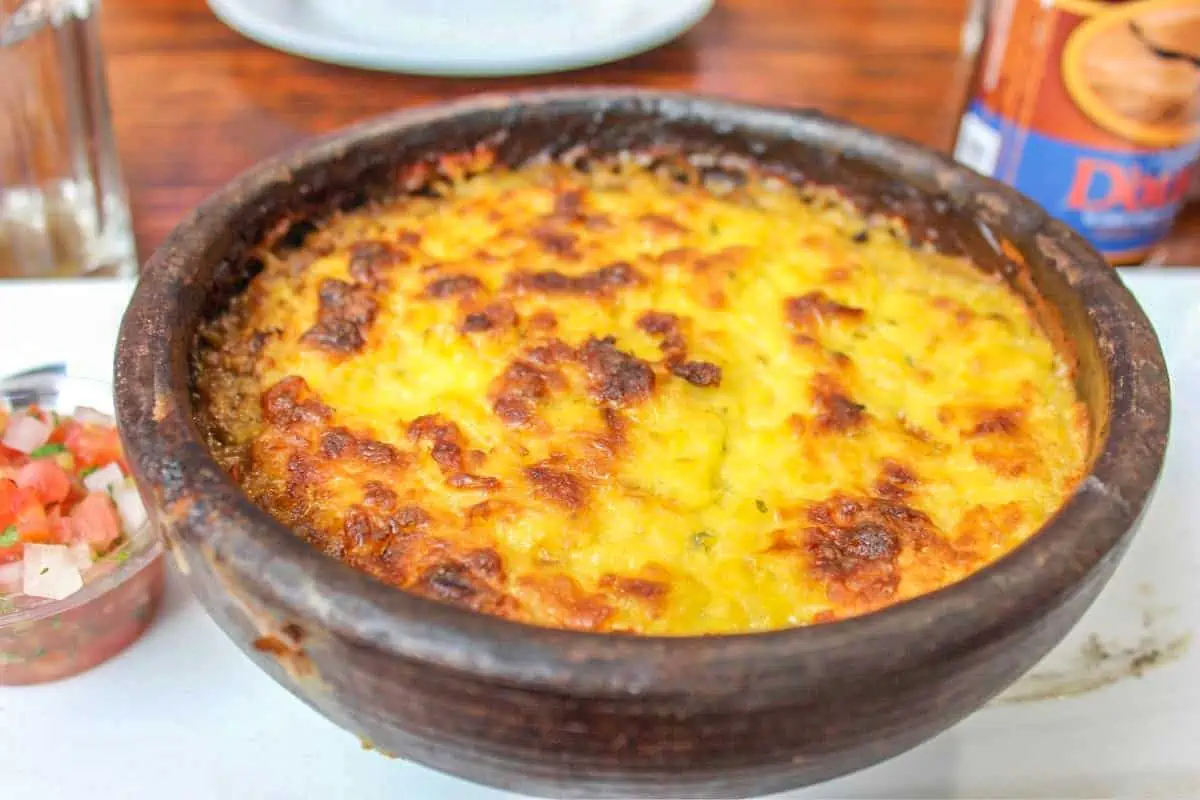 It's a Corn Pie stuffed with a meaty filling you would never imagine. They call this stuffing "pino". The most common pino is ground beef with some spices and onion. This one features a traditional topping of corn, cream, butter, salt, and basil and a filling of well-seasoned beef, onions, raisins, olives, eggs, chicken breast, and a bit of sugar.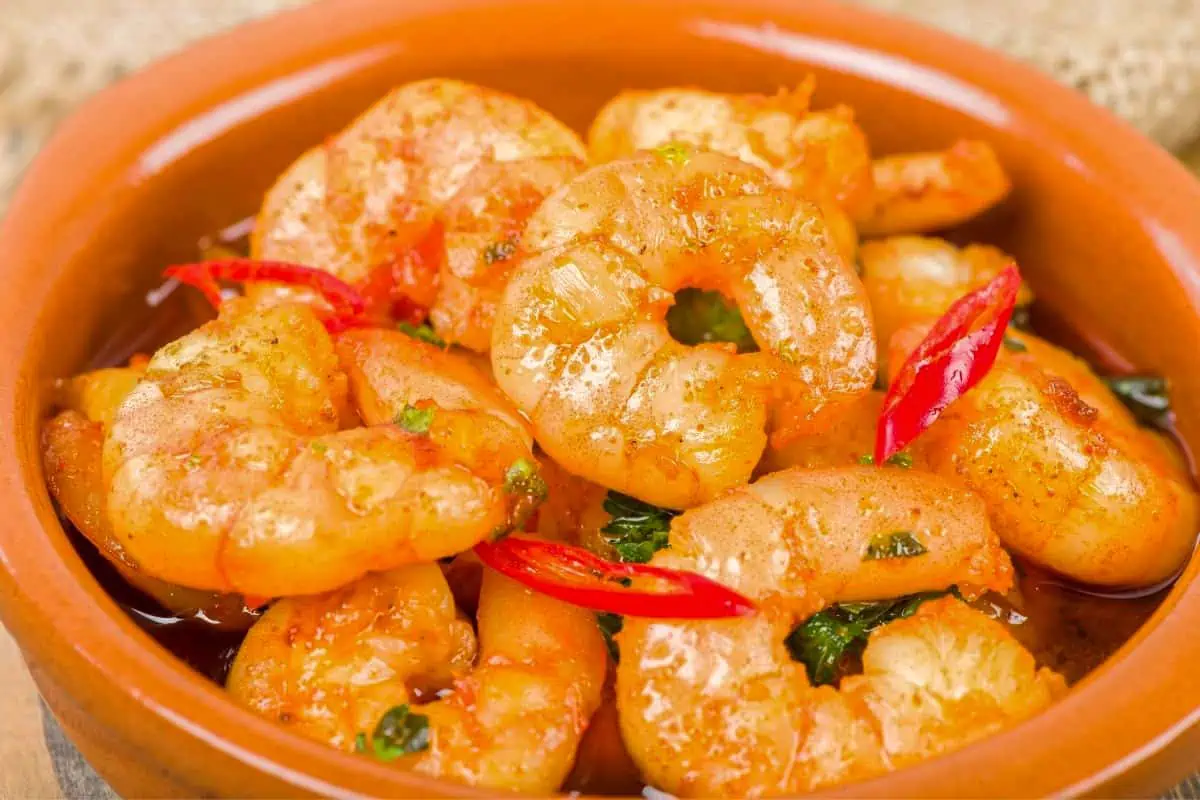 Rich, golden garlic cloves and a splash of pisco flavor juicy prawns in this Chilean version of a classic Spanish tapa. This crustacean, the dish is primarily made out of, can be found along the Andalusian coast and is a popular ingredient in many traditional and modern recipes. The "pil-pil" sauce (Pimentón de la Vera, Garlic, a good Spanish Extra Virgin Olive Oil and chili) that provides it with character and its unmistakable flavor.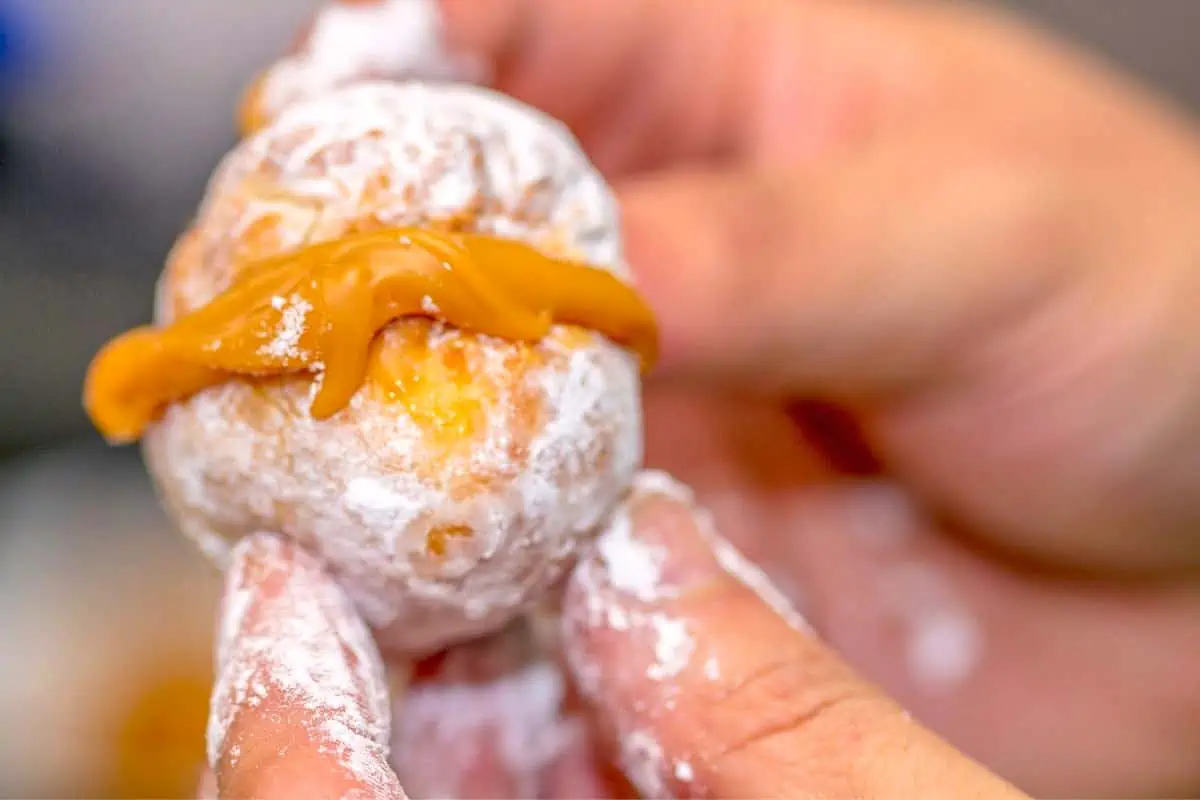 These little bites of pastry filled with dulce de leche are a special treat. We like to make pastelitos de dulce de leche when we have leftover scraps of pastry dough. Especially after rolling out a pie crust. It's difficult to keep the dulce de leche from leaking out during baking, but don't worry about it. When the leaking dulce de leche pools around the pastries in the oven, it gives them a delicious candy crunch on the bottom.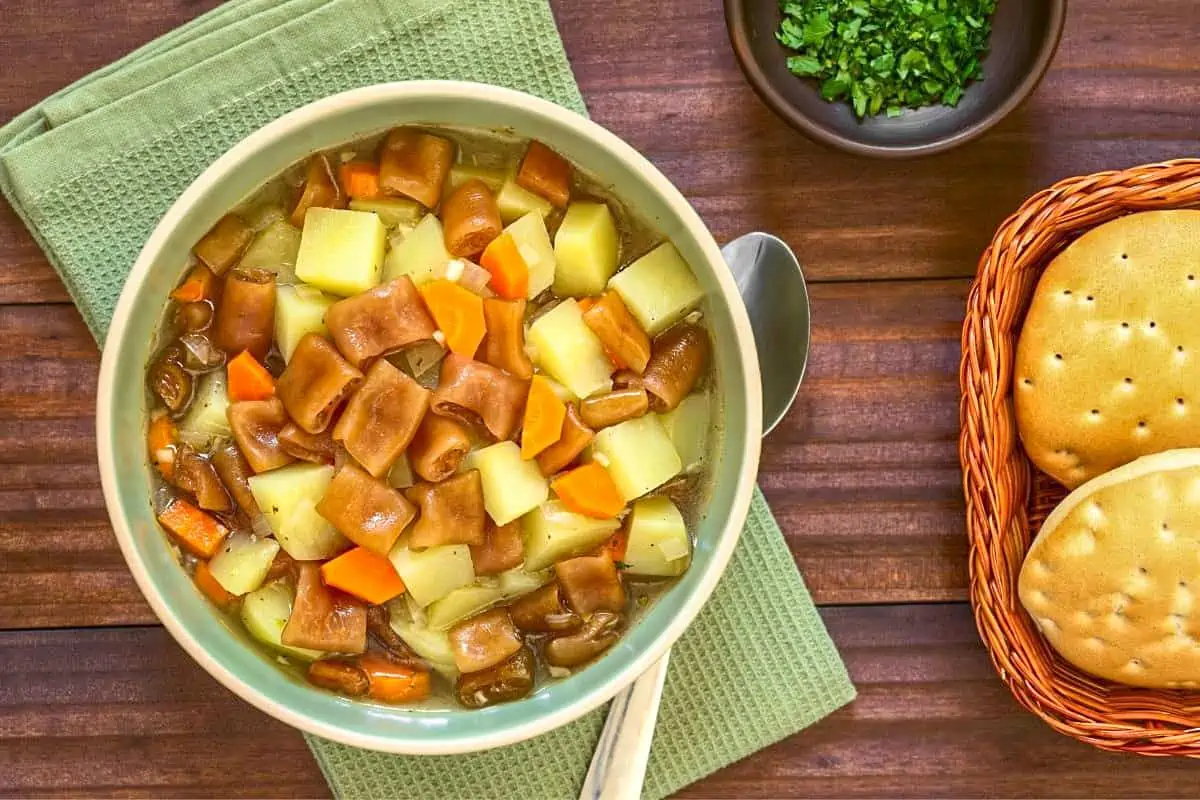 Chilean comfort food at it best. Simple and delicious. Despite how chunky, hearty, and complex this looks, this dish only takes about 40 minutes to pull together. It's a warm, filling stew containing beef, carrots, onions, and potatoes. The spices – cumin, oregano, paprika, and salt – and the thick, tasty tomato sauce base put the flavorful finishing touches on it. It's perfect for the cool fall and winter months.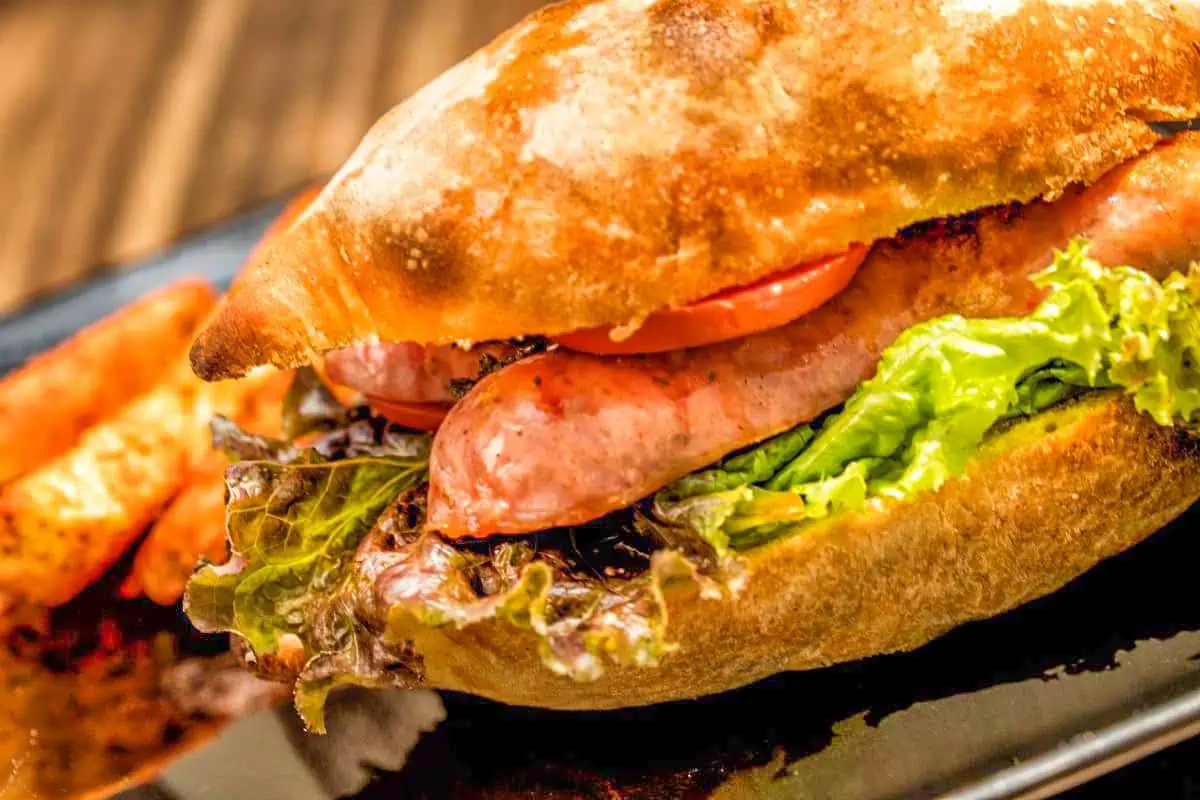 These meaty sandwiches take their name from their two main ingredients – chorizo (sausage) and pan (bread) – but they have a lot more going for them than just that. Slathered in fresh parsley, bay leaf, garlic, chimichurri sauce, oil, vinegar, and plenty of herbs and seasonings, this is one of the few genuinely spicy dishes in Chilean cuisine. The sausage is thick and smoky, and the toppings give the whole thing a garden-fresh taste that you'll love.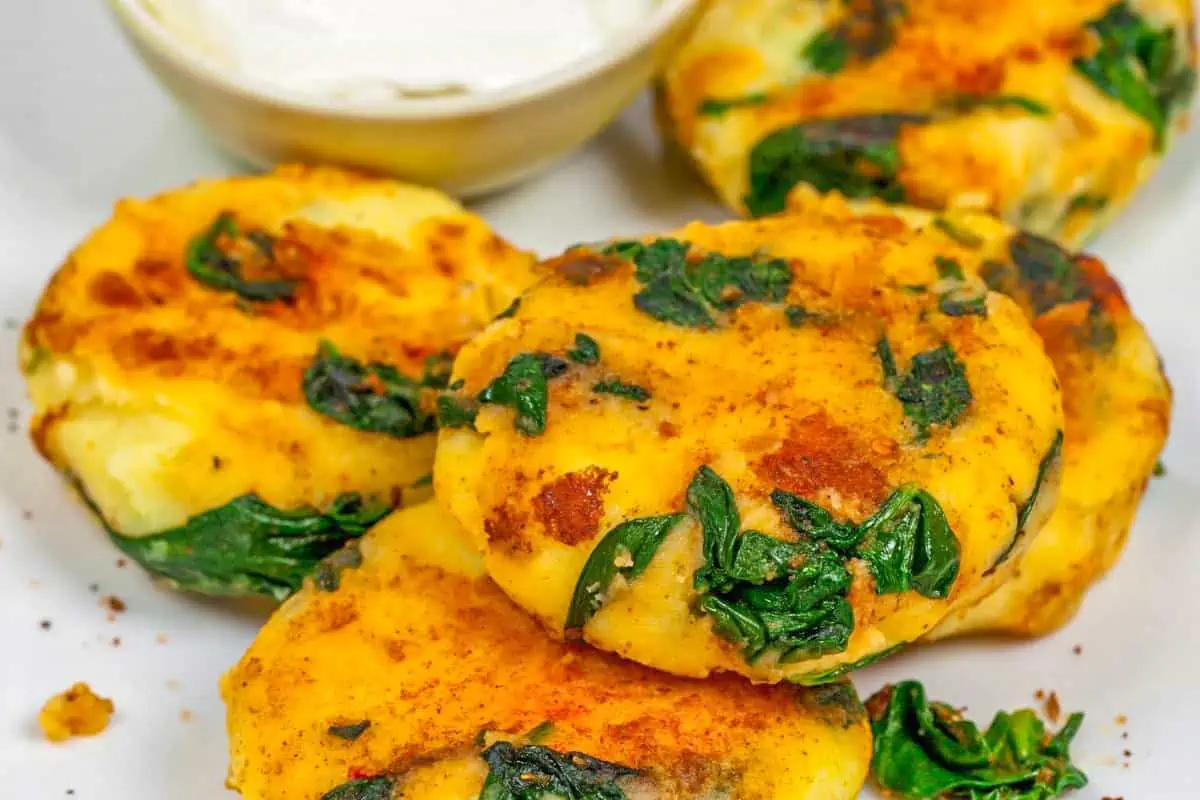 Fried mashed potato cakes with pork rinds! A chapalele is a Chilean dumpling made from boiled potatoes and wheat flour. They are especially prevalent among the cuisine of Chiloé. When it's done, chapaleles can be consumed on its own as a snack or it can be used as an accompaniment to stews and meat dishes.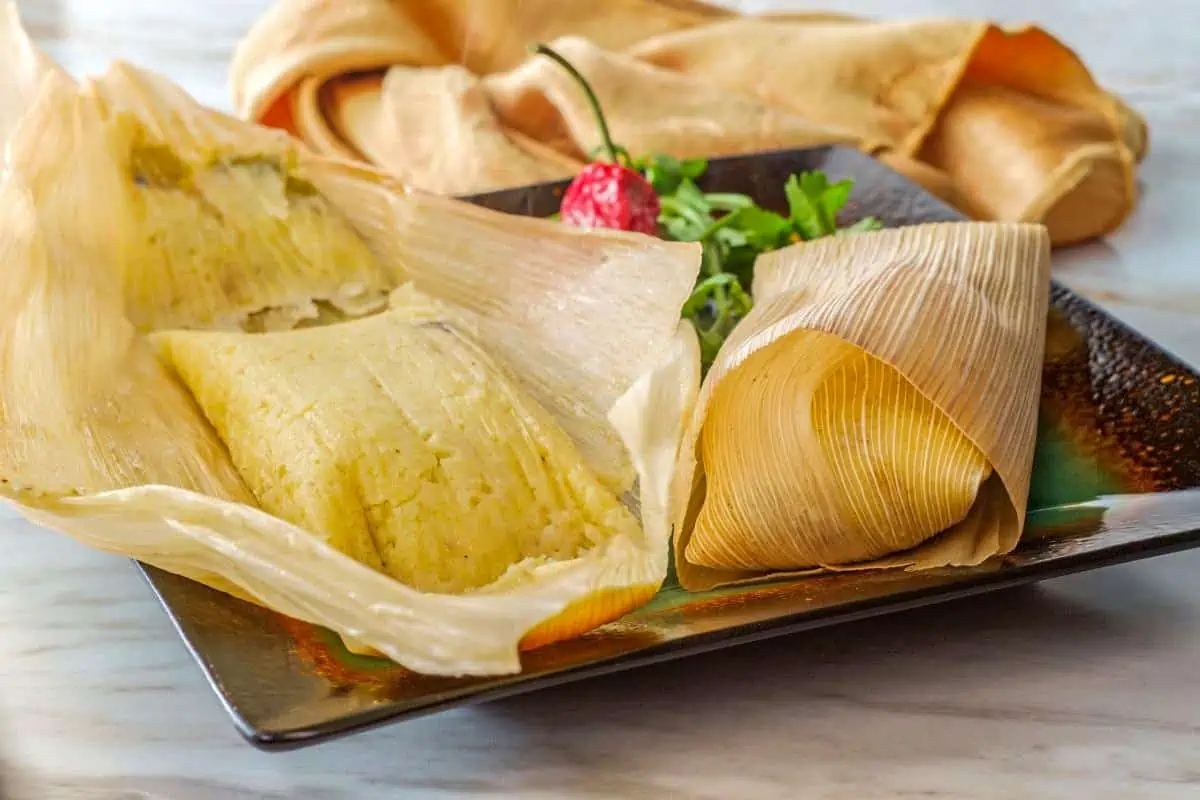 These savory corn and cheese packets have a little heat from the chiles, and a little sweetness from the basil. Admittedly, they take quite a bit of prep time, but surprisingly, that's one of the things I love about them. These are fun to make with your family, and it's a great bonding experience that allows you to get a feel for authentic Chilean culture. Plus, they taste great, so it's certainly time well spent.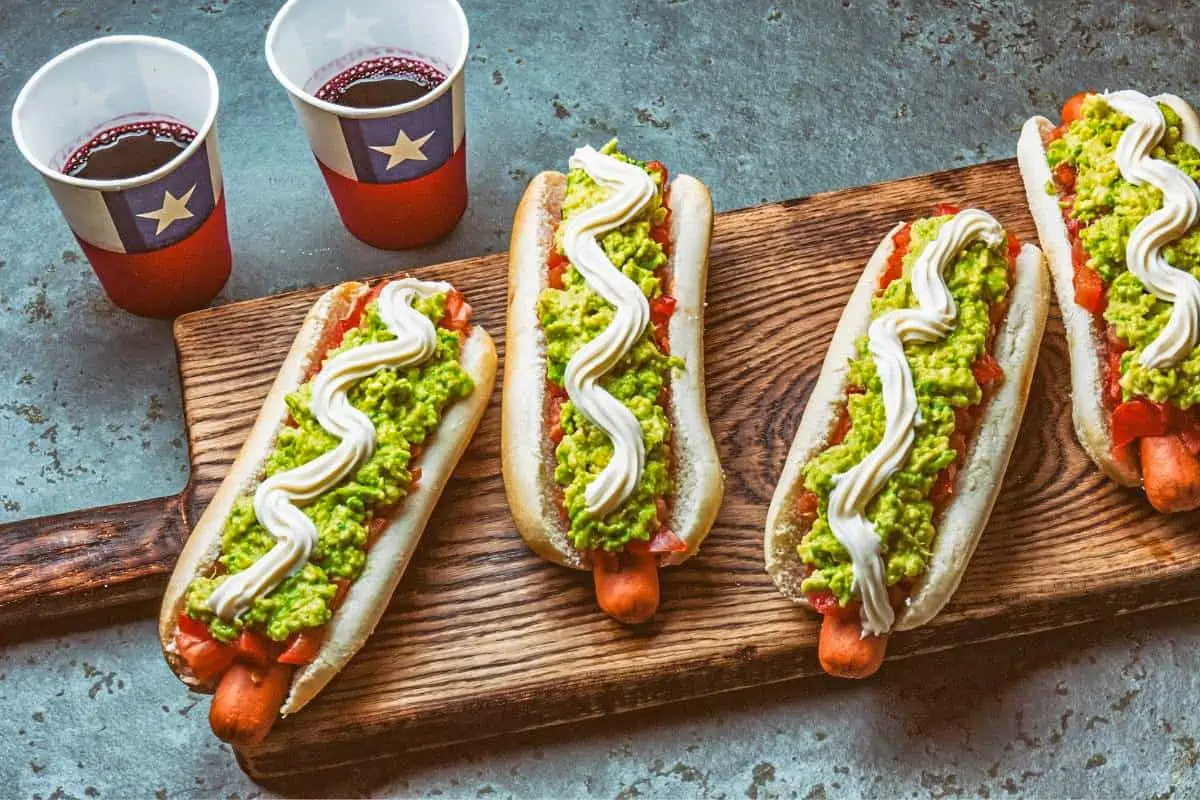 You'll cook the hot dogs just like you usually would. The difference comes in all the toppings. Chilean hot dogs feature not only mustard and ketchup, but also onions, tomatoes, and mashed avocados. You might not think those things would go well together, but they do.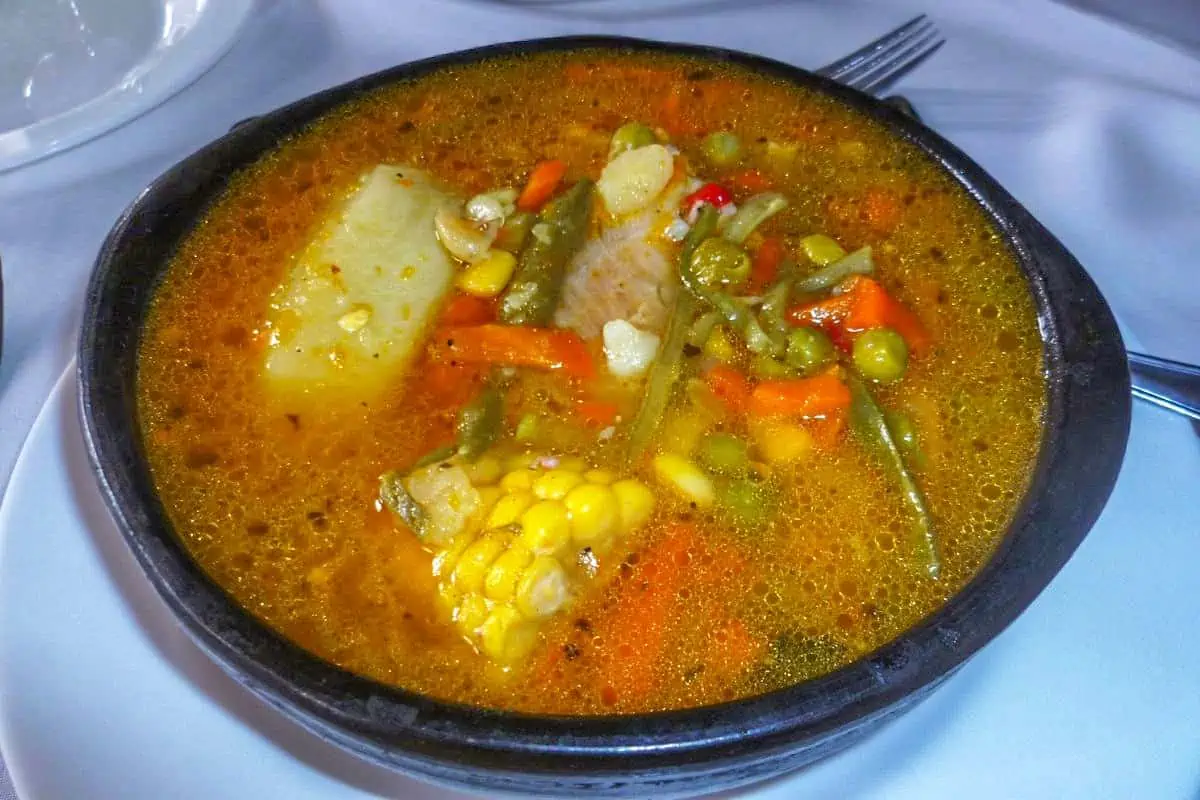 Chilean Cazuela, like many comfort food dishes from around the world, can be as varied as you care to make it. To retain the iconic flavors that make this dish a nostalgic whiff of home for Chilean expats and simply a delicious harvest stew for us all, we do recommend beef (grass-fed, local is best). And don't leave out the potato, pumpkin or corn-on-the-cob!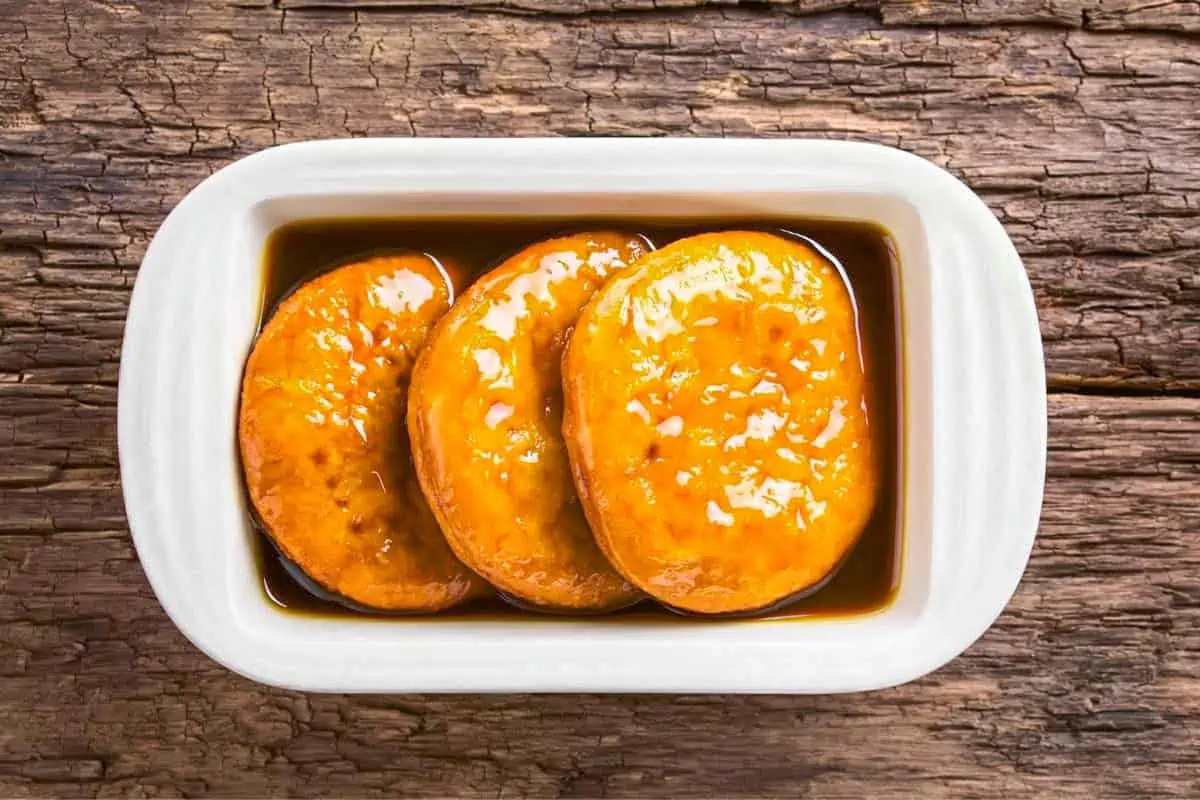 Another Chilean recipe inherited from my family. These sopaipillas (sopaipiyas) are a delicious dessert that brings me so many beautiful memories. Special for wintery days because you eat them in a warm sauce made with molasses (chancaca), cloves, cinnamon and orange peel. This recipe is enough to have half with sauce and half without it. It's just divine!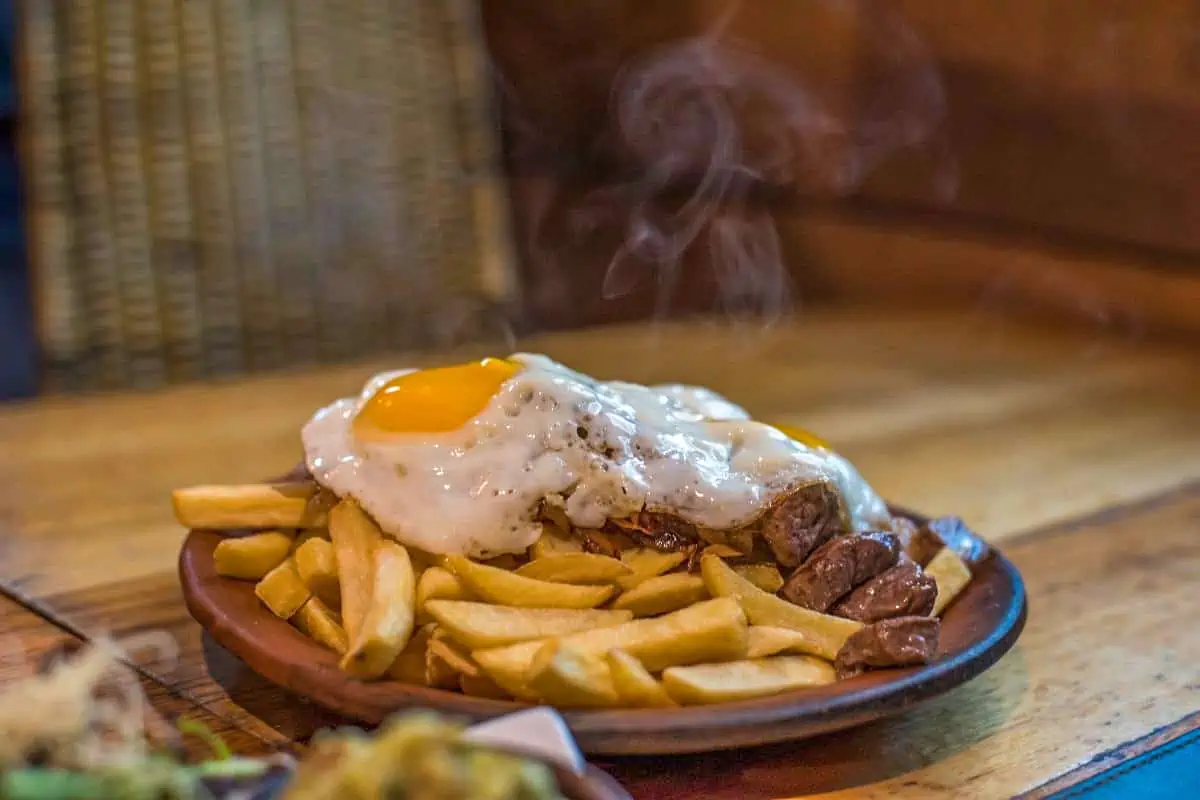 Basically it's a heaping pile of fries, topped with strips of beef, sautéed onions, and some fried eggs on the top (because those are a must in Chilean cuisine). It's not a very complex or difficult dish but I think that's what's so brilliant about it. Chorrillana is a favorite Chilean dish of French fries loaded with beef, caramelized onions, and fried eggs. It's a perfectly comforting dish to share with friends.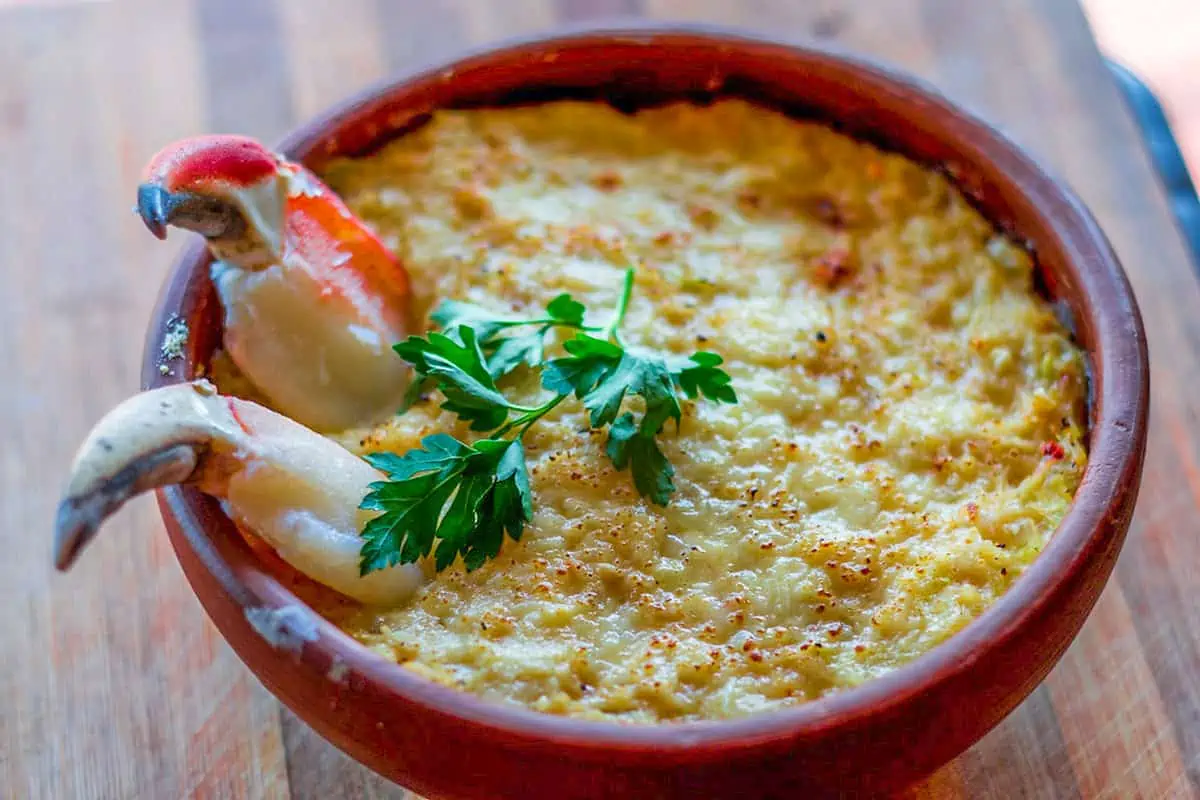 If you love crab, then you need to try pastel de jaiba. It refers to a rich crab pie or casserole made with stone crab meat mixed with bread, garlic, onions, milk, cream, breadcrumbs, white wine, and spices. Like pastel de choclo, it's traditionally baked in shallow clay pots and served with grated cheese and a side of crusty bread.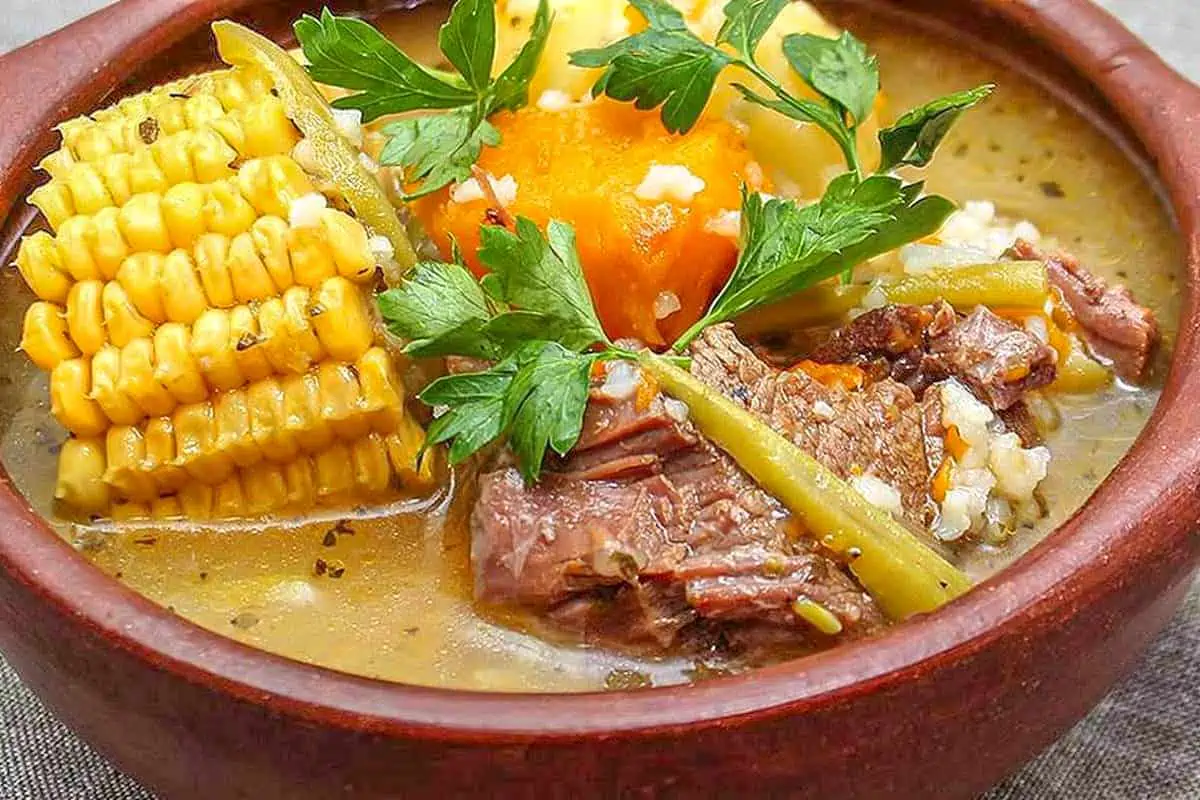 This hearty Chilean stew of beef, corn, and pumpkin is a one dish meal. The main ingredients are stewed in serving-sized pieces, so that each person receives a large piece surrounded by a broth with the other vegetables.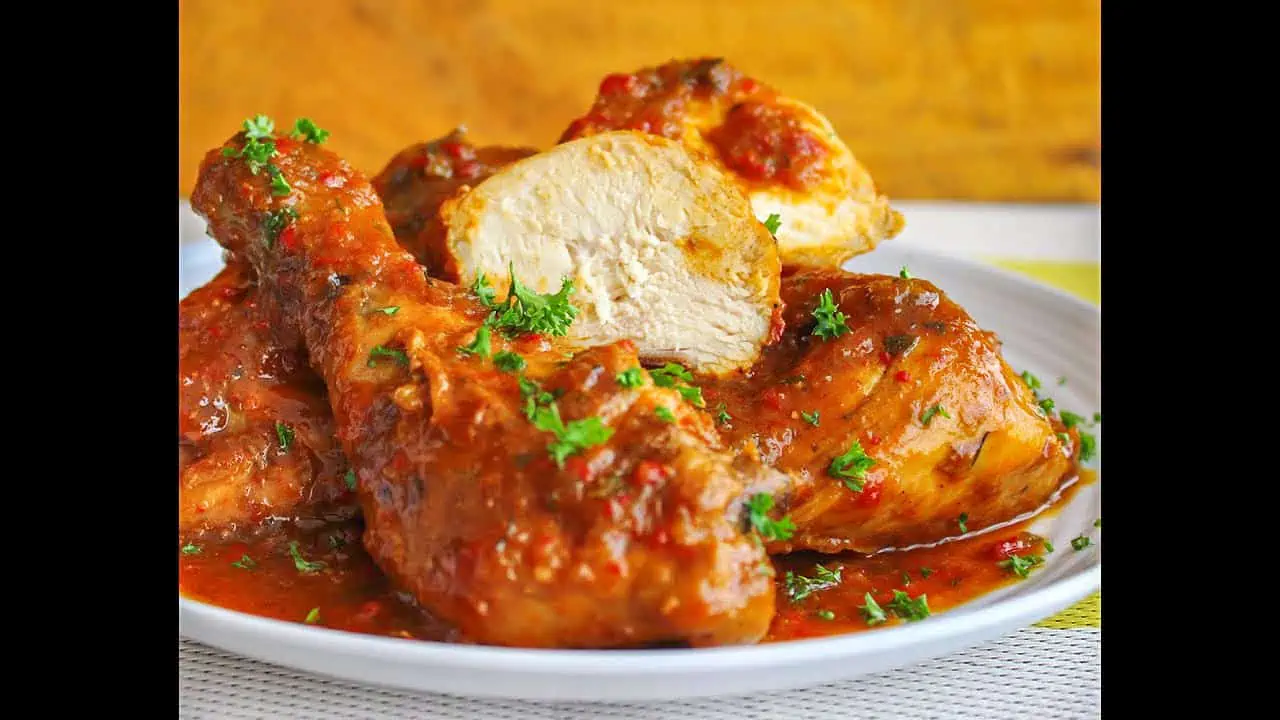 This luscious, satisfying chicken dish gains its richness from a sauce of shallots and brandy. Pollo Borracho is a way of preparing chicken using alcoholic beverages.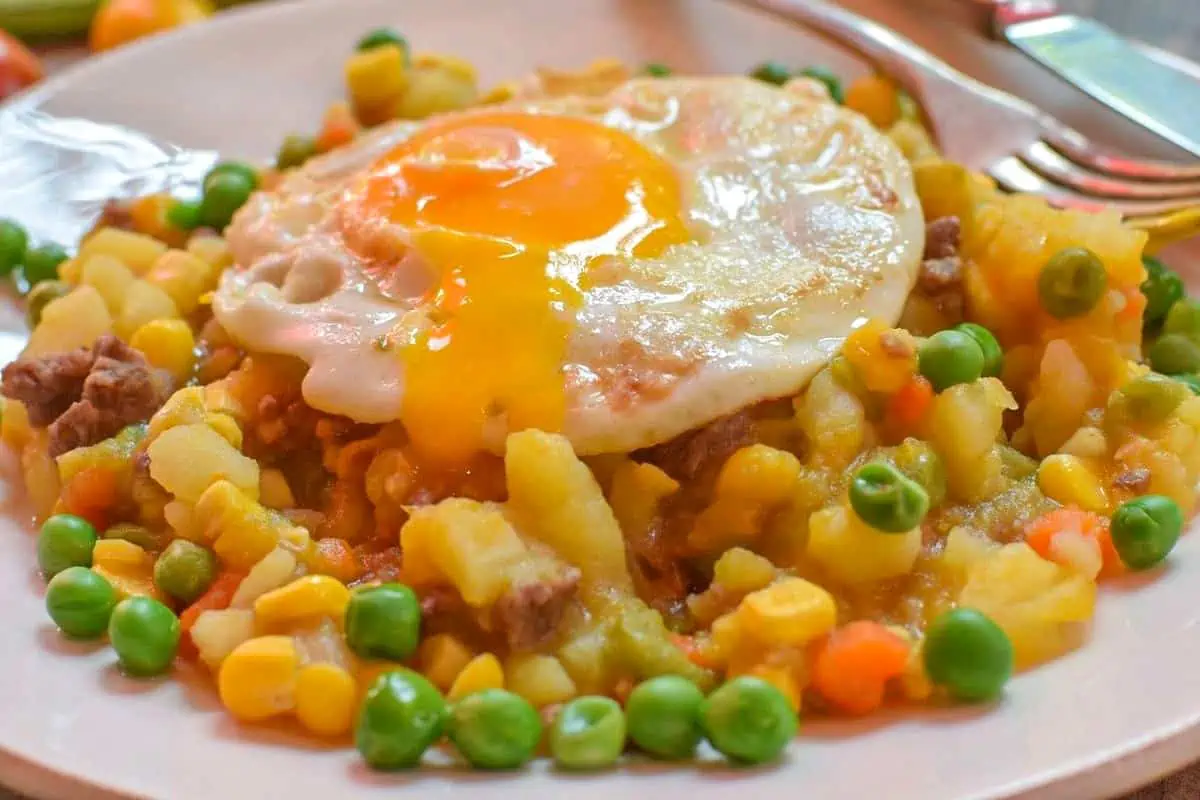 Charquicán is beef stew. The soup is slow-cooked and loaded with local Chilean squash, peas, corn, and potatoes. In the fall, Chileans may also add pumpkins to the soup. Most Chileans today use beef roast, but traditionally the stew is made using dried beef or llama meat. For breakfast lovers or for those looking for a little extra protein in the stew, you may add a fried egg over your charquicán.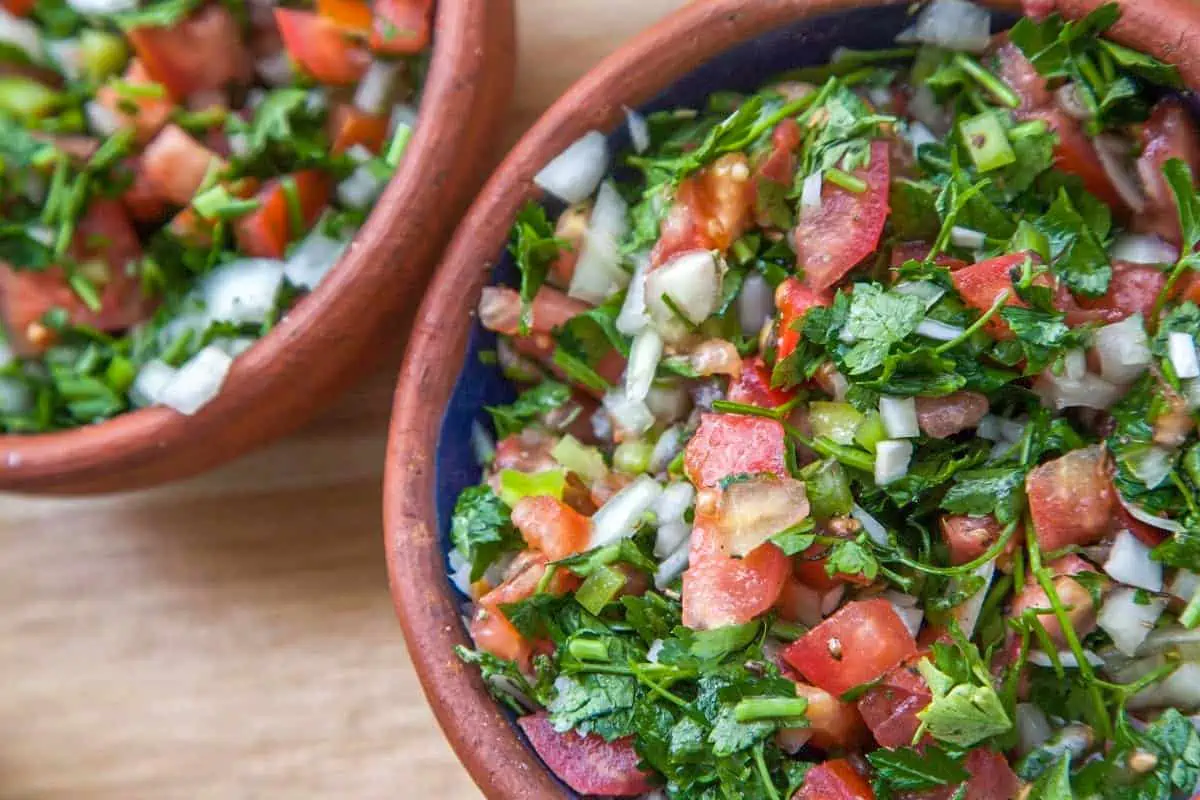 Pebre is Chile's answer to salsa, and it's fantastic! It's fresh and has a bold, clean flavor that you can only get from using tasty, unprocessed garden ingredients. There are plenty of recipes for pebre, and all of them are slightly different and have their own unique lists of ingredients.
However, standard pebre needs only onions, tomatoes, peppers, garlic, olive oil, and cilantro. It's delicious, and it only takes 15 minutes to prepare. Serve it with chips, bread, sopapillas, or even on top of salads. It doesn't matter. This stuff tastes great on just about anything.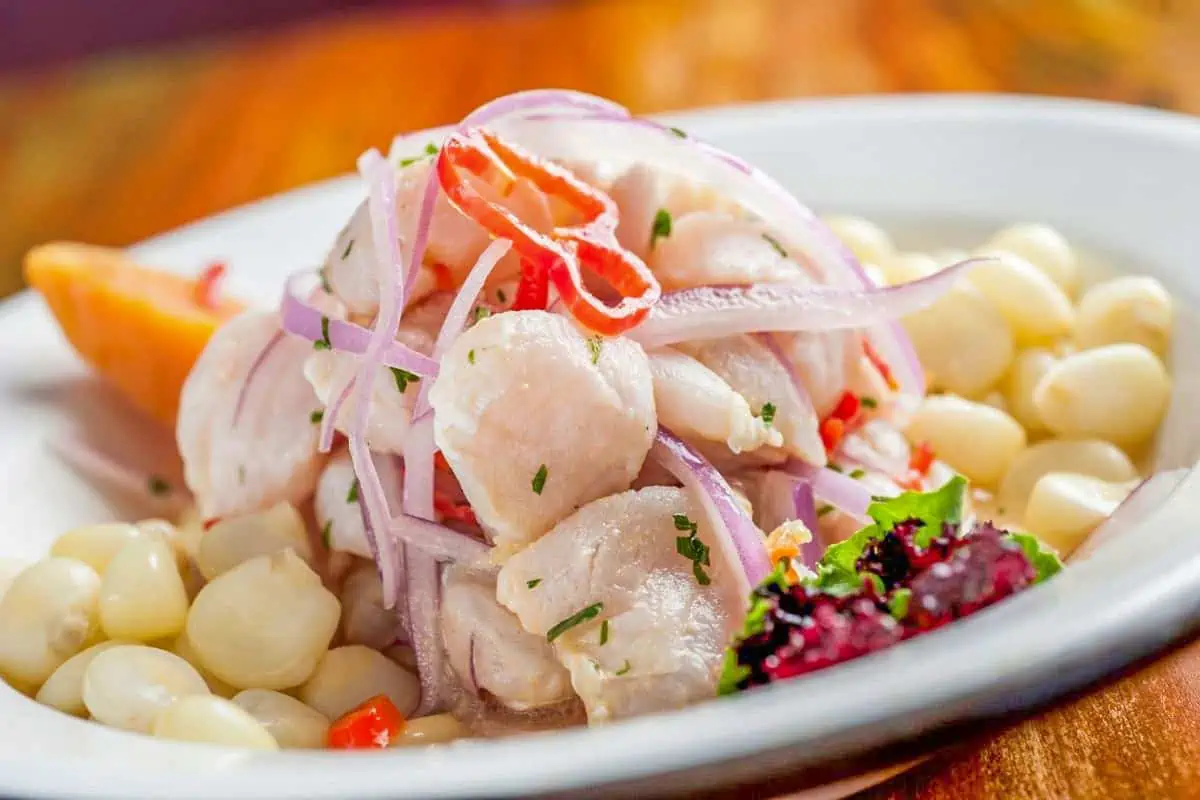 Different versions of Ceviche are popular throughout Latin America, but Ceviche is an exotic traditional dish that is very popular in Chile. Ceviche is made of raw fish that is marinated with lime juice and cooked just before serving. Chileans use halibut, reineta, corvina, or cold shrimp as the primary fish. They then use onions, garlic, merkén, cumin, salt, fresh cilantro, olive oil, and red peppers. It is often served with a local tangy drink.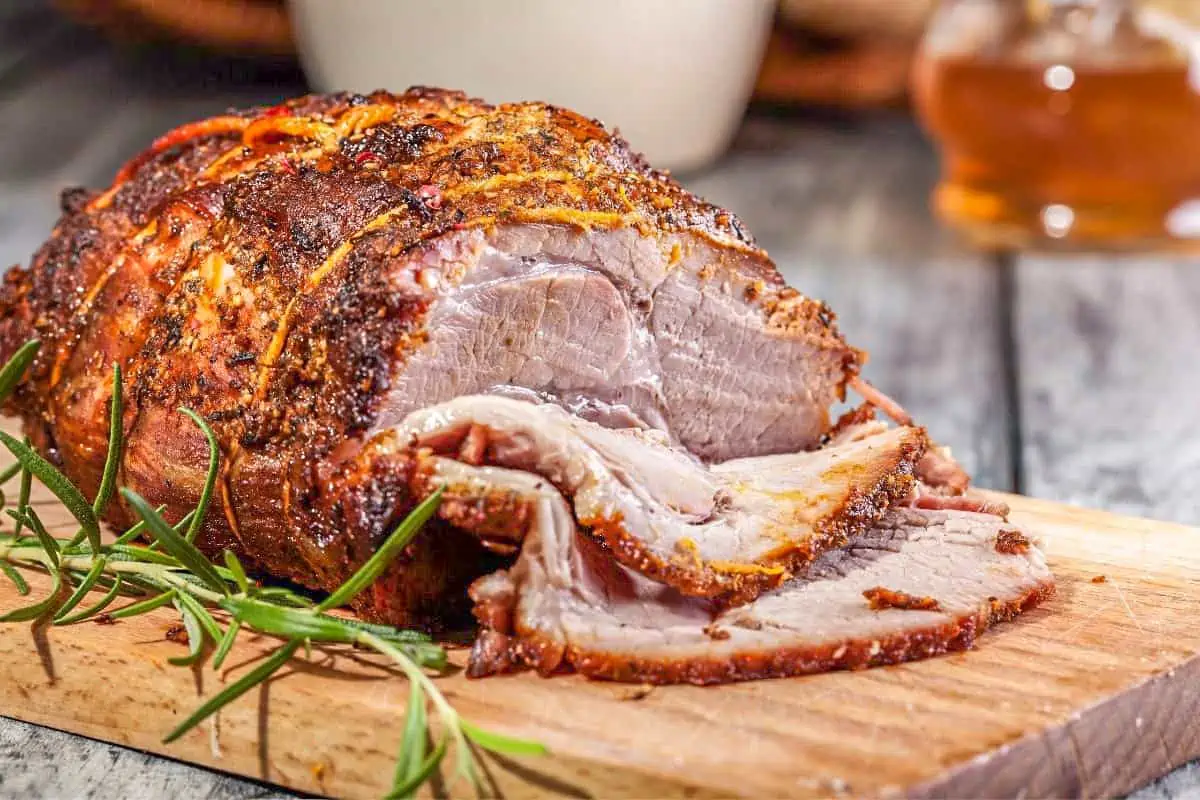 This spiced pork roast is cooked over open coals, but we've streamlined it for the oven. It's fantastic. Traditional pernil is slow-cooked pork leg or pork shoulder. The entire piece, including the skin, is cooked. The meat is seasoned using pepper, oregano, salt, and Chilean sofrito blends. Pernil creates large portions and is a popular Christmas dinner. When cooked right, the meat should fall right off the bone. It's often accompanied with arroz con gandules (rice and peas). Pernil requires some prep and should be marinated the day before. Most Chileans cook the pork until it develops a crisp outer skin (called cuero).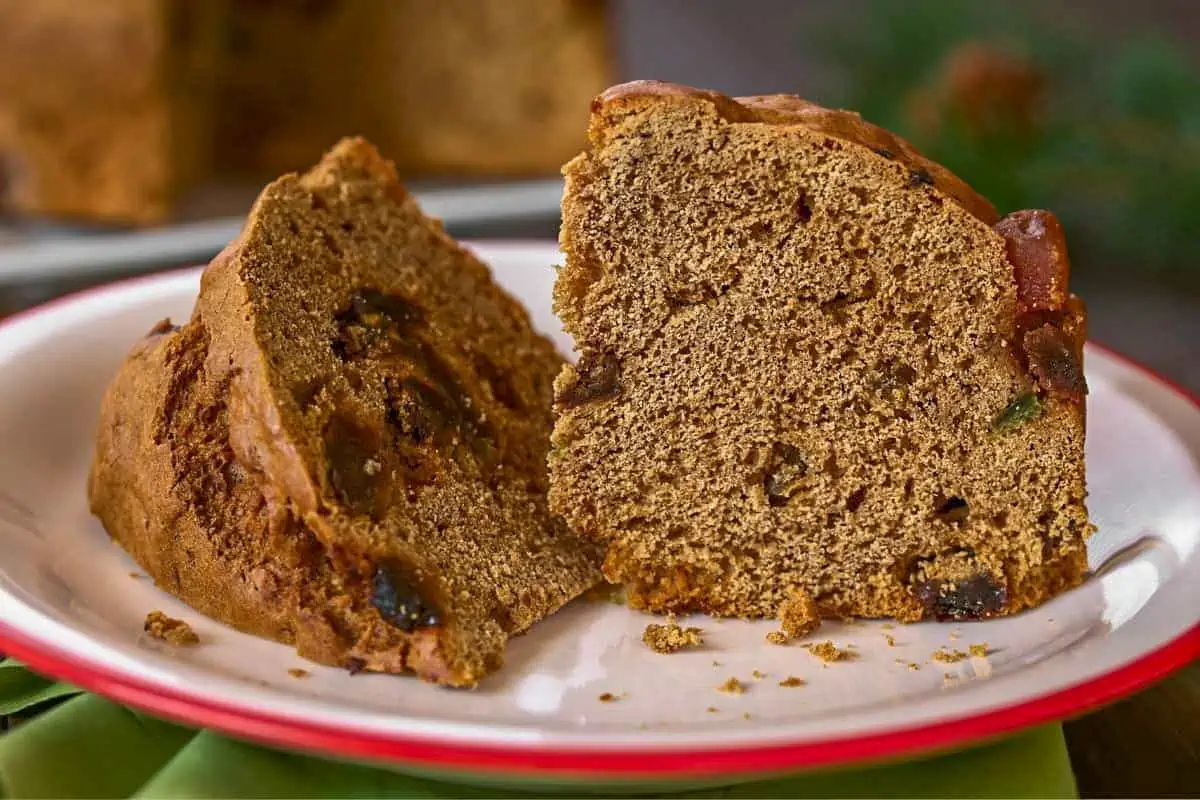 Pan de pascua is a rich and dense Chilean holiday cake that's said to be derived from Italian panettone and German stollen. Similar to a fruit cake, it's flavored with rum and spices and filled with candied fruits, raisins, almonds, and walnuts.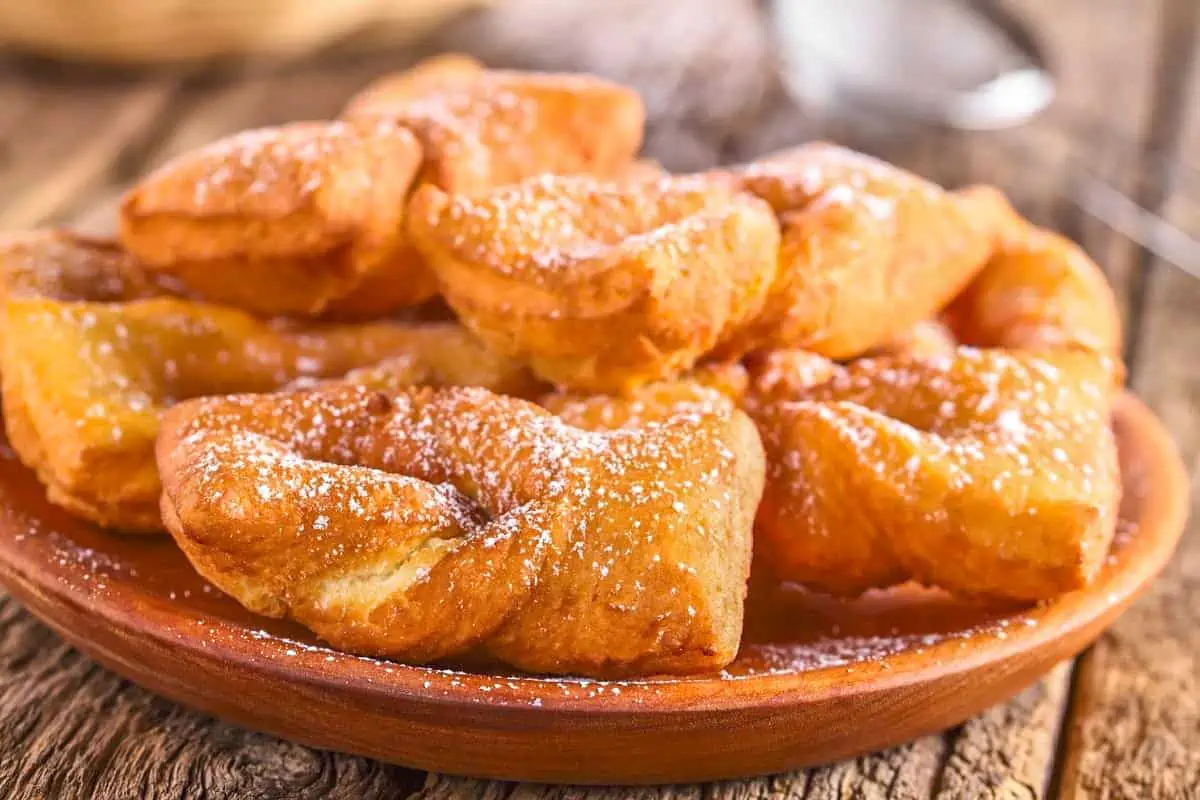 These oddly-shaped pastries resemble breeches, which help explain the funny-sounding name. Calzones rotos means "torn underwear" and refers to a crispy fried pastry made with a dough enriched with almonds, Chilean pisco brandy, and citrus zest. Calzones Rotos are a delicious Chilean dessert that's especially popular in winter.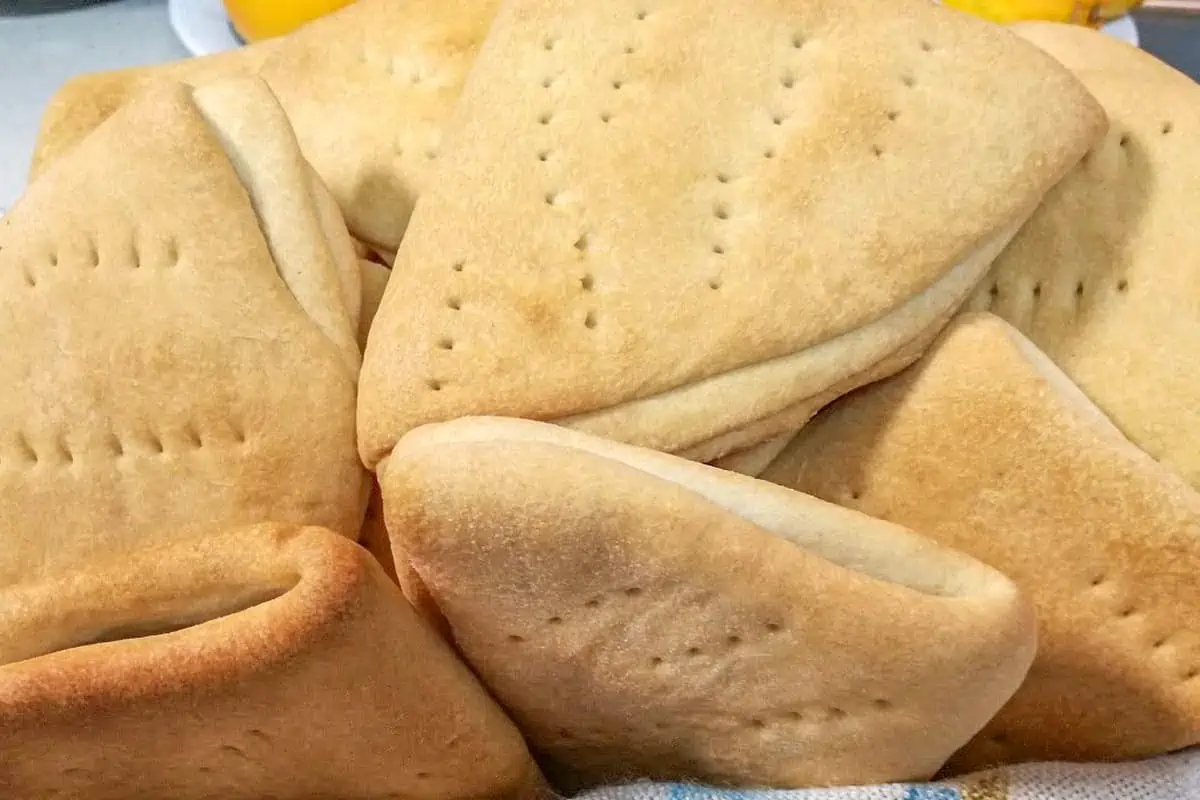 This is a great recipe for a Chilean bread. They are so easy, ready in a few minutes, and taste heavenly. They are best when they are warm, right from the oven or toasted the next day, with some butter, jelly, or even some guacamole.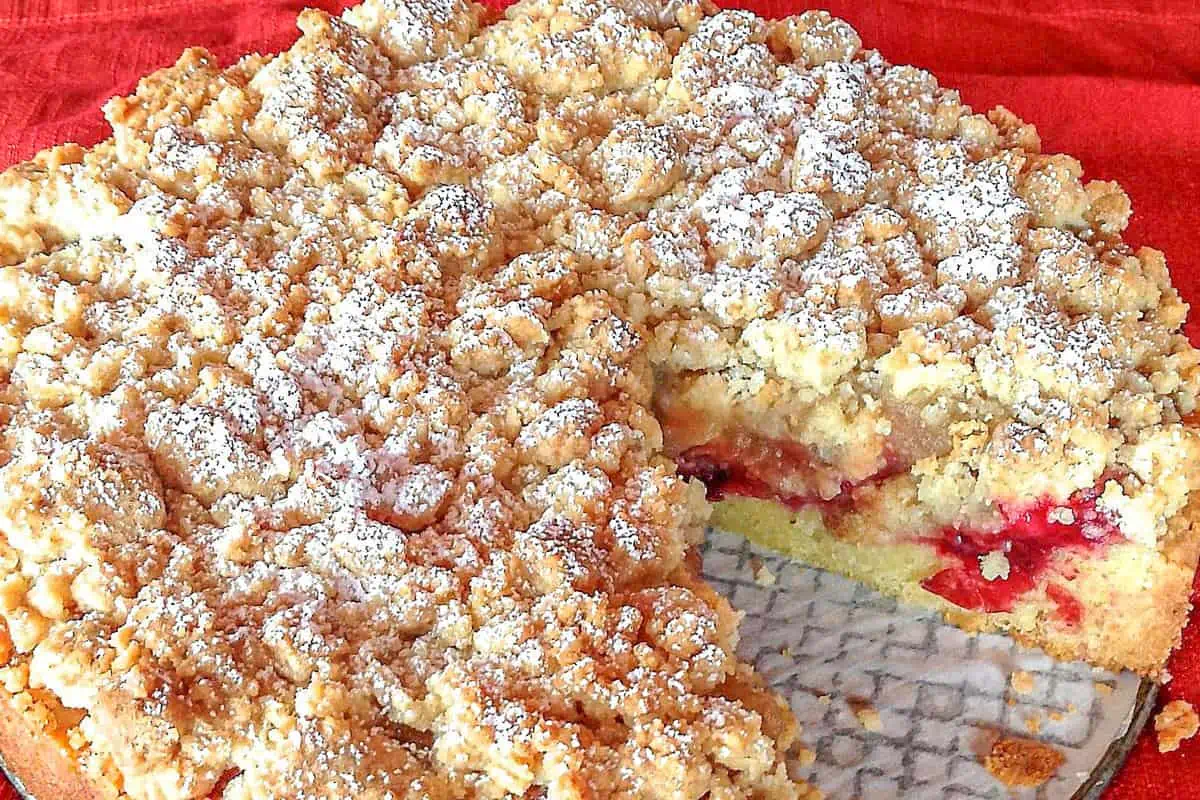 This Chilean-style kuchen is quite similar to traditional German Apfelkuchen, with a shortcrust filled with a custard-like batter, fruit, and a crumb topping.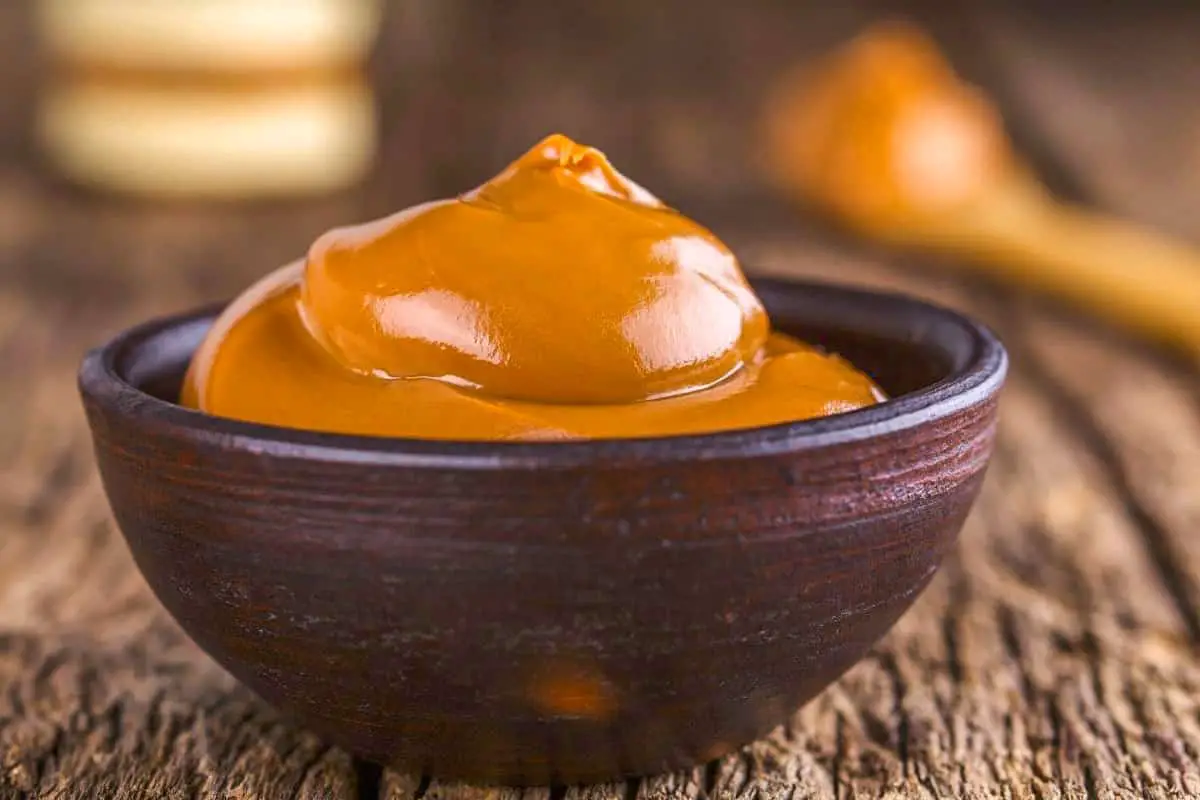 It's kind of like homemade caramel sauce, except it's much creamier and a little bit sweeter than that. It is one hundred percent Chilean. It is a sort of caramel that can be found everywhere in Chile. Actually, most pastry making in my country has manjar in it. The truth is that one can eat manjar anytime during the day and in many different ways: with bread, cheese, cookies and, my favorite, with meringue.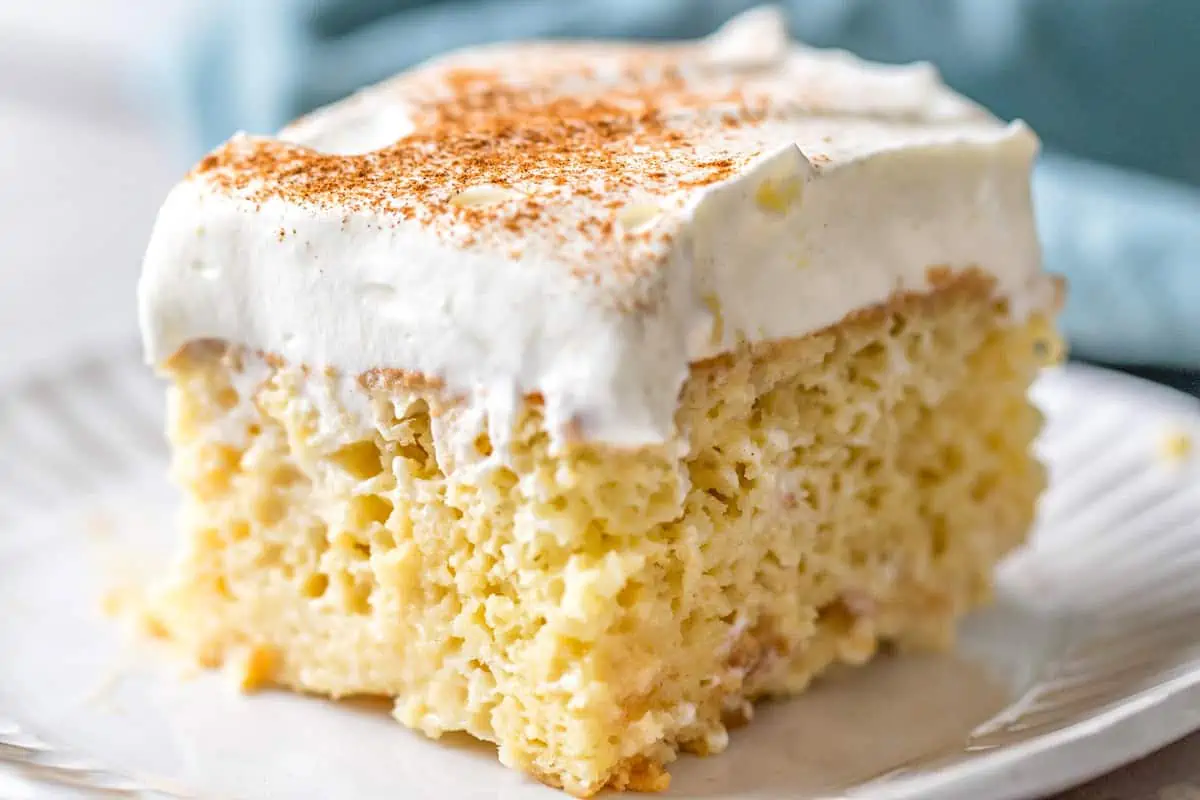 If you've never had it, tres leches, or "three milk," cake is one of the softest, fluffiest, creamiest cakes you'll ever eat. It's also unbelievably sweet (in a good way). Everything about this dessert, from the light vanilla cake to the pillowy, puffy whipped cream topping, is simply exquisite. It's one of those desserts that'll have you closing your eyes and sighing contentedly with every bite.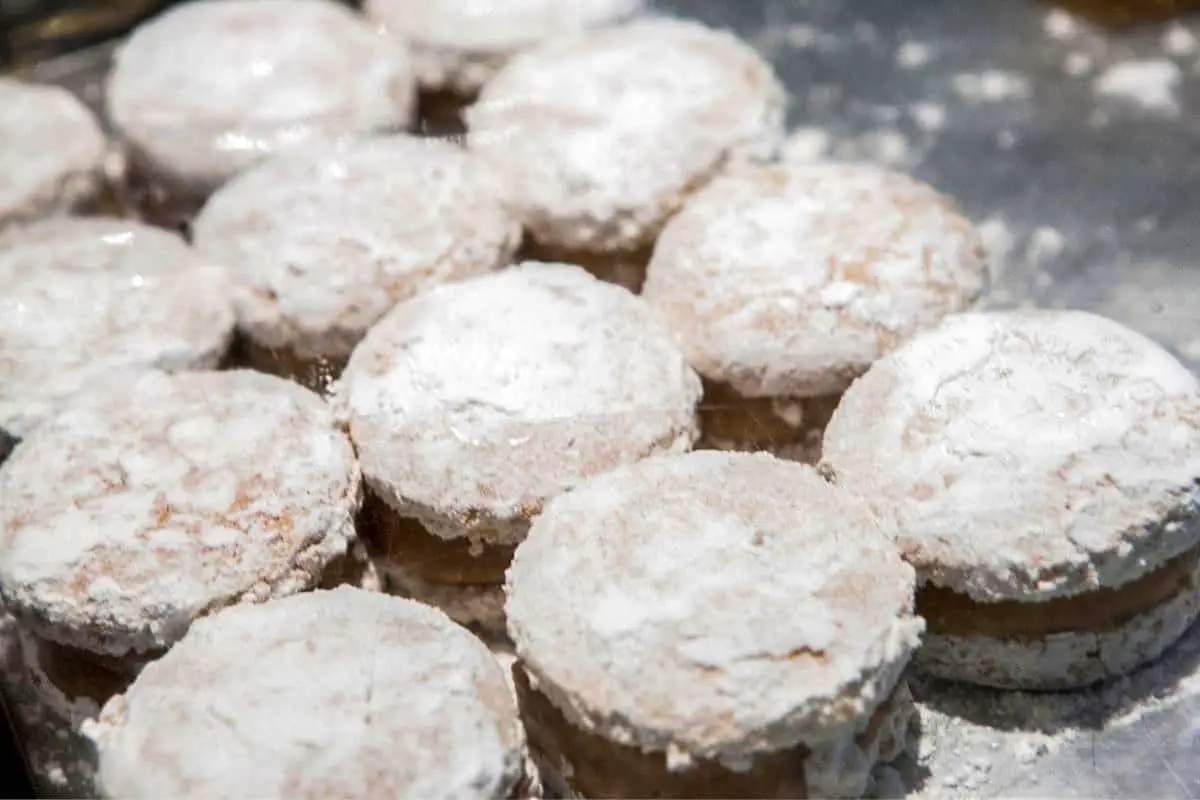 These thin, buttery, wafer-like cookies take about 45 minutes to make, and each one is a delightful treat, sized ideally for a single, joy-filled bite. You can serve the cookies with or without the filling, but they aren't authentic alfajores without a sweet dollop of dulce de leche in the middle. Other possible fillings include molasses sauce, whipped cream, jam, honey, or anything else you want to sandwich in the middle of them.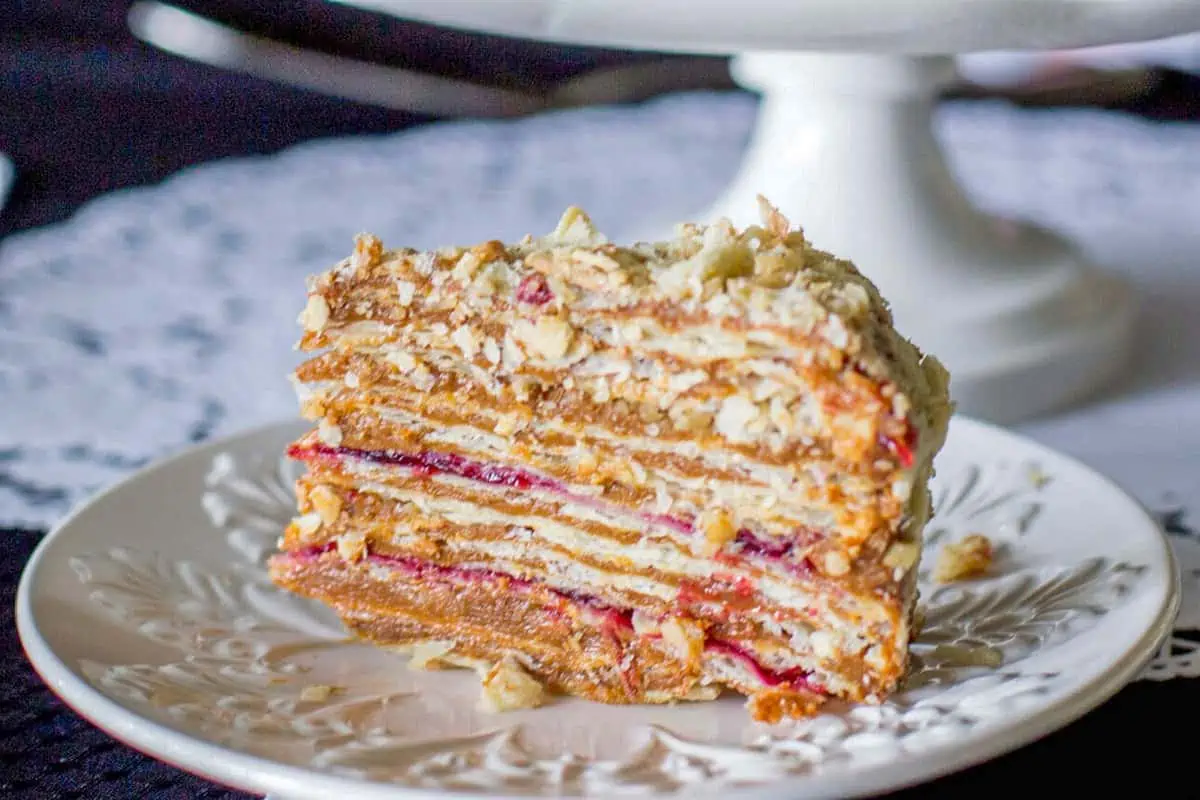 This cake may not actually have a thousand layers, but it does have a ton of them, and each one is sweeter and tastier than the one before it. Overall, the cake is crispy, flaky, and incredibly sweet. When all the layers consist of dulce de leche, powdered sugar, and chopped walnuts, I guess it can't help but be sweet, though. If you like desserts that may or may not send you on an insane sugar high for a few hours (who doesn't?!), then you'll love this cake. FYI: You may want to serve it with coffee or hot tea to offset some of the sweetness.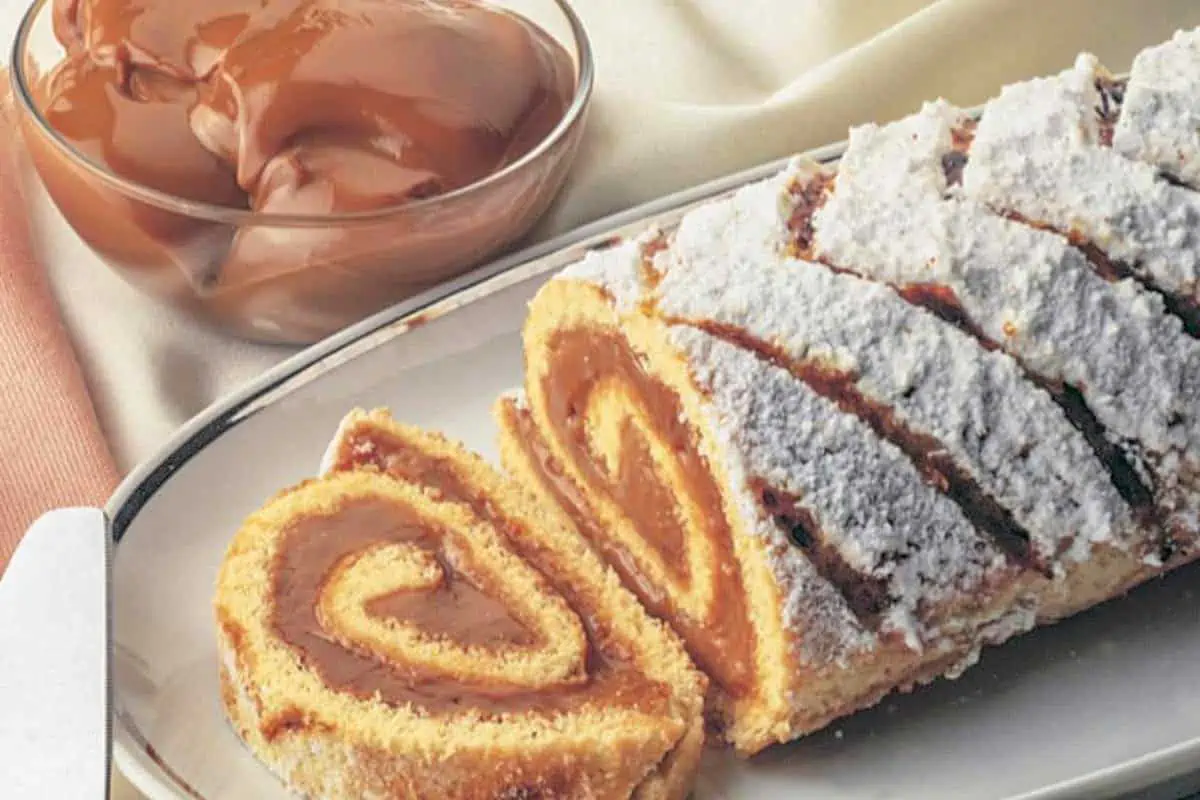 Chilean Brazo de Reina is a simple rolled Dulce de Leche Cake that brings a soft sponge cake together with creamy milk caramel filling for one addicting treat! Start by making your batter and spreading it evenly over wax paper. After you cook the cake, it'll be light, airy, and a little spongy. Dust it with powdered sugar, and cover it with a powdered sugar-coated tea towel. Once it cools, add your dulce de leche filling and roll the cake gently into a circular log shape. Then add more powdered sugar and grab a piece before everyone else devours it.
---
---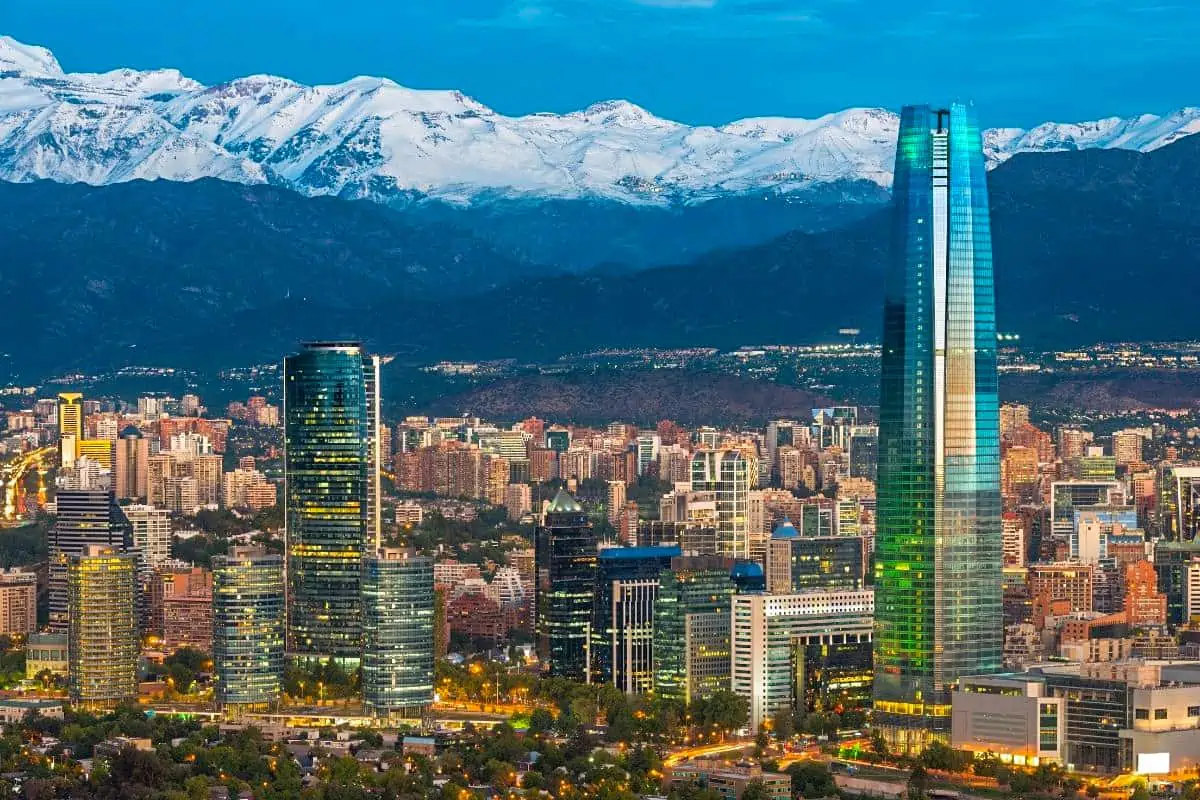 A Few Popular Chilean Dishes (their recipes are below)
★ Pastel de Choclo
The most iconic Chilean recipe is a dish based on a variant of corn called Choclo, which is slightly sweet. The most typical consists of a puree of corn mixed with basil and coriander, ground beef, onions, a piece of chicken, hard-boiled eggs cut in quarters, and a few black olives.
★ Pan Batido con Palta
This is a very basic, simple dish: a slice of bread, covered with mashed avocado and a hint of salt. Nothing else. However, it comes high up on this list as this is a staple of the Chilean cuisine.
★ Empanada de Pino
Chile's favorite snack / appetizer / street food. The pino is the empanada filling of ground beef and cooked onions, a couple of olives, and a quarter of hard-boiled egg. Once cooked in the oven, it comes out looking like a mini version of the Italian Calzone.
★ Cazuela
This is a homemade, countryside stew that contains a lot of ingredients: pieces of beef (or chicken), onions, carrots, pumpkin or squash, potatoes, rice, and corn husks. It is all cooked together slowly in water and flavored with garlic, salt, pepper, coriander, and merkén, a local spice made of smoked chili peppers, similar to paprika.
★ Pastel de Jaiva
This crab casserole is made with Jaiva, a local crab, and a thick sauce of tiny pieces of crustless bread, garlic, onions, cream, white wine, butter, and a few spices. Chileans don't shy away from putting large quantities of crab in their dishes.
★ Sopaipilla Pesadas
This is one of Chile's favorite snacks / appetizers. It looks like a round, tiny piece of bread. But it's a special kind of spongy bread using fresh pumpkin for the dough. This is the sweet version, which is very popular on cold, rainy winter days. This involves a serving of Chancaca on top, a warm syrup made with raw, unrefined sugar with a bit of orange peel and cinnamon.
★ Completo, Italiano & Churrasco
Completo is the Chilean version of the hot dog and is the most popular sandwich in Chile. When the toppings include mashed avocado, tomato (or ketchup), and mayonnaise, it is called Italiano. Churrasco is similar to Completo, but instead of a sausage, it is made with thin slices of grilled steak.
★ Alfajores
The Chilean alfajor is usually composed of two light, crispy biscuits made with egg yolks and corn starch. The two biscuits are stuck together with a layer of manjar, aka dulce de leche, a kind of soft caramel. After, the alfajor can be coated in dark chocolate, or covered with coconut powder.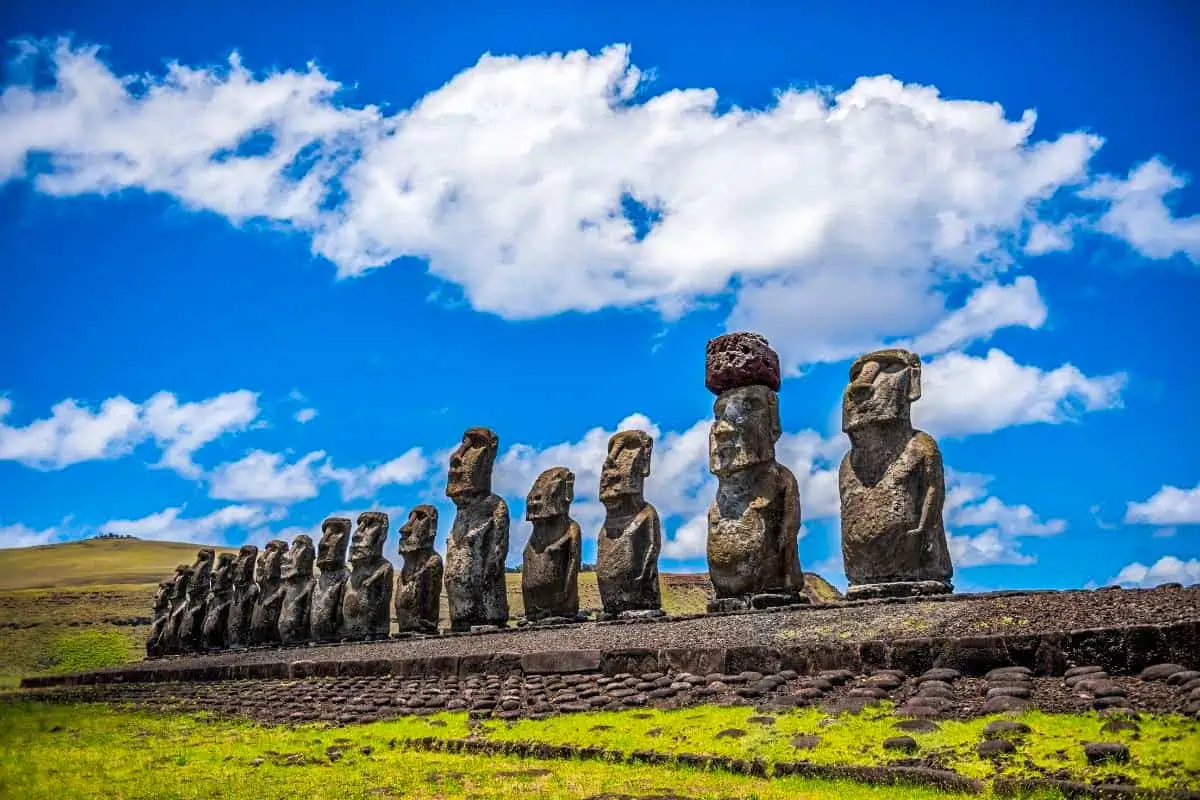 ---
---
For complete photos and videos of our trips visit our photos on our Facebook Page
You May Want to Join Our Boondocking Group on Facebook For More Information