The History of Traditional Brazilian Food
Traditional Brazilian recipes are a mix from many cultures. Despite having many influences, the basis of Brazilian gastronomy is founded on the mixture of three cultures: -Indigenous, Portuguese and Indian, the latter motivated by commercial and political relations between Portugal and India in the 15th century and upwards.
Brazil is a large country with a diverse population. Each single region of Brazil has its own food specialties, the Portuguese arriving in Brazil around the year 1500 and bringing their styles of cooking and tastes with them.
Traditional Brazilian food is therefore as diverse as the population, the Portuguese bringing with them citrus fruits, sugar, and many sweets that are still found predominantly in the Brazilian diet of today. The "sweet tooth" that is so common in Brazil is often blamed on European influence and most especially from Portugal.
Brazil is a nation that loves sweet treats, traditional Brazilian food containing fruits and spices and eggs to make dishes like ambrosia. Asides sweet spices like cloves and cinnamon, Brazilians also use savory seasonings such as garlic and parsley.
Asides the influxes of Portuguese in Brazil, many Germans, Arabs, and Japanese have also settled in Brazil, as well as 1 million migrants from Italy who came to South America 1880. Each group of immigrants brought with them their own culinary styles that can be seen in both traditional Brazilian food and modern dishes that have been developed in recent years.
Brazilian Food Culture History
The cuisine in Brazil is both unique and interesting, traditional Brazilian food being influenced by a combination of cultural inheritances. The origins of traditional Brazilian food come from the native indigenous, these Brazilian people providing the main roots of the gastronomy of the country. When the Portuguese came to Brazil and colonized the country, their own gastronomy became mixed with the traditional dishes of the indigenous people.
Following the colonization period, and in times of slavery, gastronomy from Africa was also brought to Brazil. However, the gastronomy of the Africans and the Brazilians didn't actually merge into one; rather they coexisted alongside each other. Many more immigrants were to arrive in Brazil over time, these including Spanish, Japanese, Italians, Lebanese, and Germans, further combing the culture and the dishes found in the different regions of Brazil.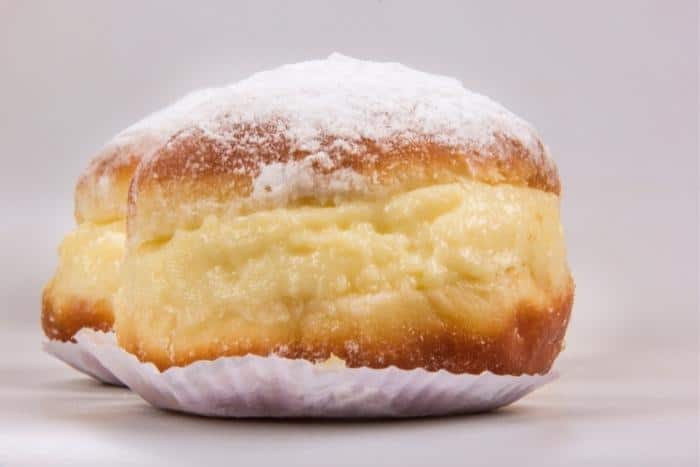 Traditional Food in Brazil: Interesting Facts
Traditional Brazilian food uses a lot of meat, fish, rice, means, tropical fruit, and manioc. The main ingredients of traditional Brazilian food can be found in most regions of the country, although the dishes that are most popular vary from one region to the next. The national dish of Brazil is Feijoada, this being a dish that is made from rice, pork, ham, black beans, beef, chorizo, and onions. When made to a traditional recipe, Feijoada contains all parts of the pig, this including the ears, nose, and tale. However, in tourist areas, these parts of the animal are generally omitted from the recipe.
Indian Influence
Long before the arrival of the Europeans in Brazil, Indian groups such as the Tupí-Guaraní lived in Brazil. They cultivated a root like vegetable similar to a potato called manioc. It was from this vegetable that the natives of Brazil learned to make farofa and tapioca, and ground manioc. Ground manioc is very similar to breadcrumbs, and it toasted in butter and oil and then sprinkled over beans, meat, fish, or rice. At the start of this century, farofa was still being commonly used for bread, biscuit, and cookies, the farofa constituting a basic flour mix.
Diversity and Fertile Lands
It is not just the diversity of the population of Brazil that ensures such a varied approach to traditional Brazilian food; it is the land itself. At the very heart of the diet in Brazil are found beans, manioc and rice. Staple foods also include fish, poultry, and meat, all of these being found in abundance across the country. A Feijoda completa meal in Brazil will come accompanied with rice, chopped collard greens, orange slices, and peppery onion sauce. Traditionally a meal for slaves, the Feijoda is now commonly served in restaurants, most especially on Saturdays and Wednesdays. Another popular dish that uses the staple food rice is fried rice balls, this dish accompanying many others and commonly found on restaurant menus.
There are notable regional differences found in the diet of the Brazilians. In the North East of the country where there are more African immigrants, dried shrimp, palm oil, peppers, and peanuts are found more. In the south, where there are more cattle ranches, barbecues and grilled meats are more popular.
Traditional Brazilian Dishes
Asides the ever-popular Feijoada, other popular traditional Brazilian foods include Churrasco-roasted meats, Tropeiro Beans, Tacacá soup, and tapioca. Tapioca is the starch that is extracted from the roots of the cassava plant. It is the main ingredient in many Brazilian dishes, savory and sweet, the tapioca often being used in combination with condensed milk for sweet treats. Chicken with Pequi is another traditional dish, most commonly served at lunch time, the pequi being a fruit native to Brazil that is often used in cooking. Brazil is also famous for its cheese bread, although the origins of this specialty are somewhat unknown. Brazilian cheese bread is made from tapioca or cassava flour, eggs, milk, cheese, and olive oil.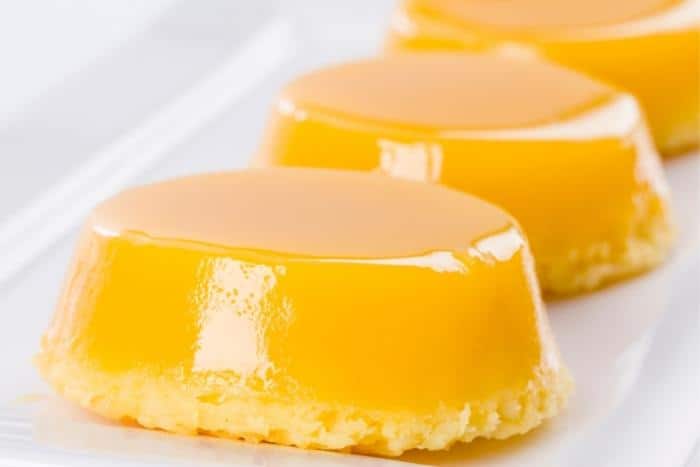 Modern Brazilian Food
As with all countries, the traditional menu of Brazil is becoming more varied, food now being available in more formats. With influences from all around the globe, you can taste both traditional and modern Brazilian foods in food malls, from tricks, and from roadside cafés. The 1990s saw the boom of the Brazilian steakhouse, but following on from these years, restaurants started to serve far more than cuts of meat and meats on skewers. Like all nations across the world, healthy eating has influenced the traditional diet of the Brazilians.
Refined and modern Brazilian combines native ingredients, but with a modern twist. New recipes in Brazil include updates of traditional Brazilian dishes that incorporate new techniques. Brazilian cuisine is taking the world by storm, and modern dishes you can expect to find include crunchy black rice served with chestnut milk and green vegetables. This dish, most commonly found in the north, sums up perfect the culinary revolution Brazil has experienced in the last few decades. Modern dishes in Brazil now focus more on the Amazon region of the country and its endorsement, dishes being put together using modern technical skills combined with locally farmed grains and other ingredients.
21 Favorite Traditional Brazilian Recipes
---
---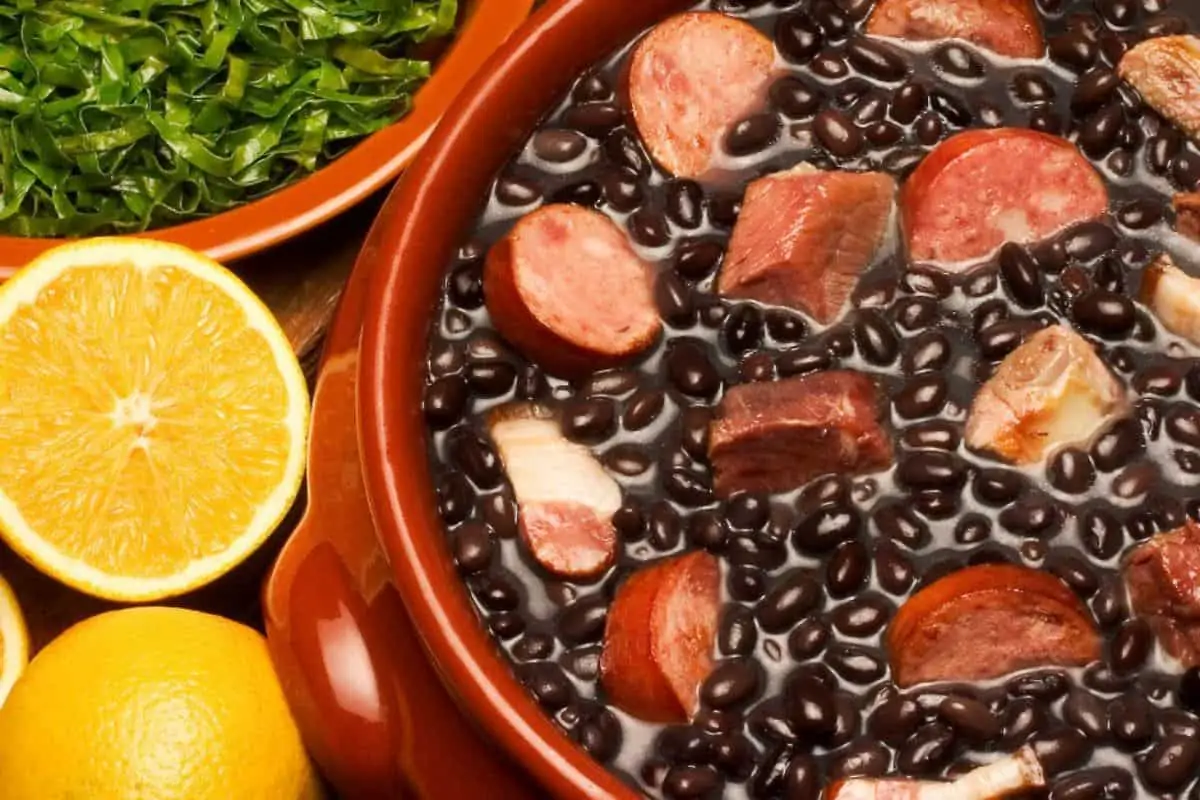 Feijoada is Brazil's most beloved dish for a reason: it is absolutely delicious! Black beans simmer with smoked pork and beef until tender, rich and oh so flavorful. In a nutshell, this is how Brazilians do comfort food!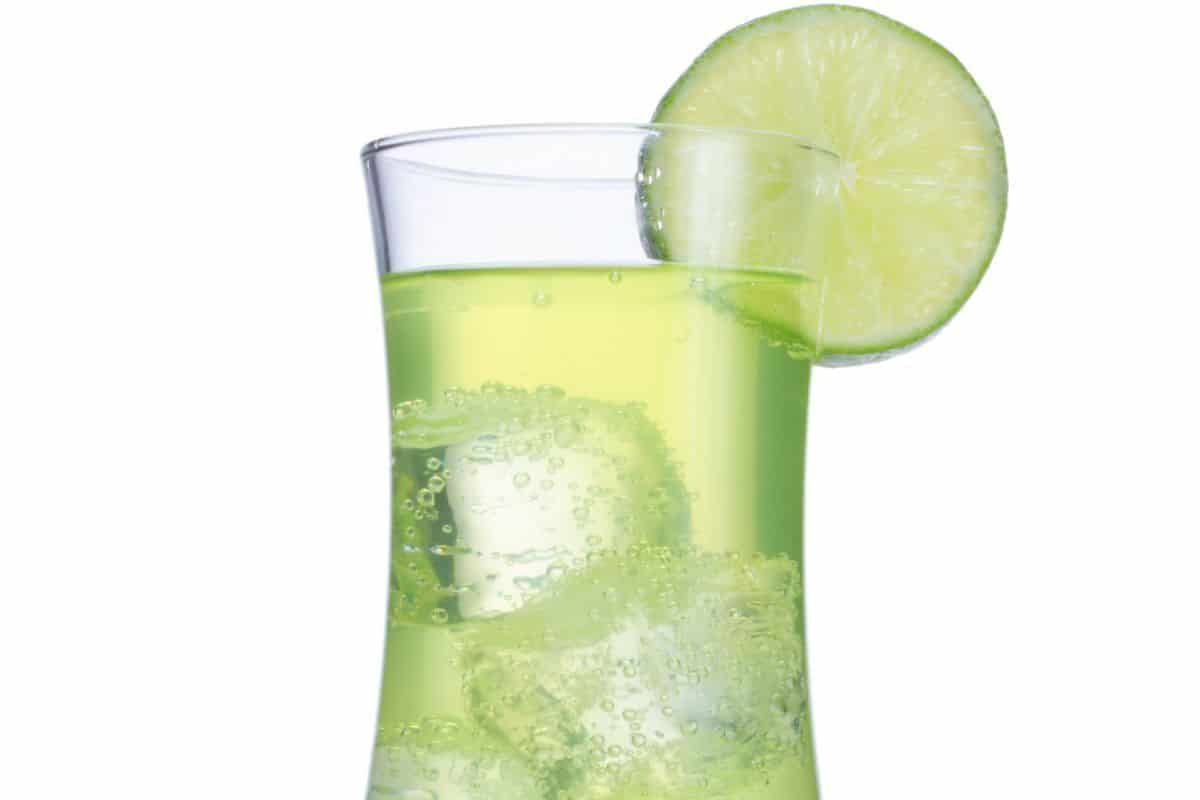 Lemonade? But where are the lemons? ??? Well, there aren't any really, because Brazilian Lemonade is usually made with limes. But then, shouldn't it be called "limeade"?, you might be asking yourself. I guess it could, but it usually isn't. Here's the deal: you can call it whatever you want and you can even use lemons instead of limes in your lemonade. Whatever makes you happy!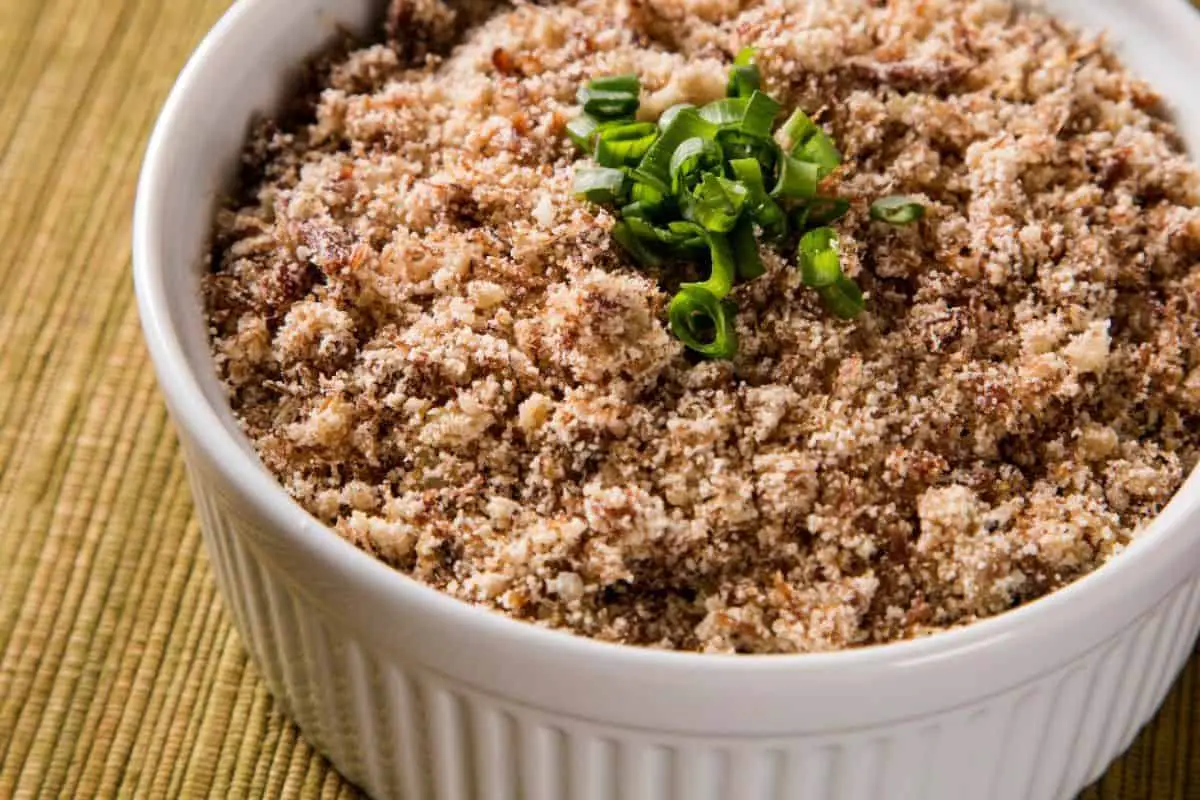 Brazilian farofa is a quintessential Brazilian side dish! It pairs wonderfully with many dishes, like rice and beans, stews and barbecue! This toasted cassava flour recipe is ready in under 10 minutes and will add a special bacony crunch to your next meal.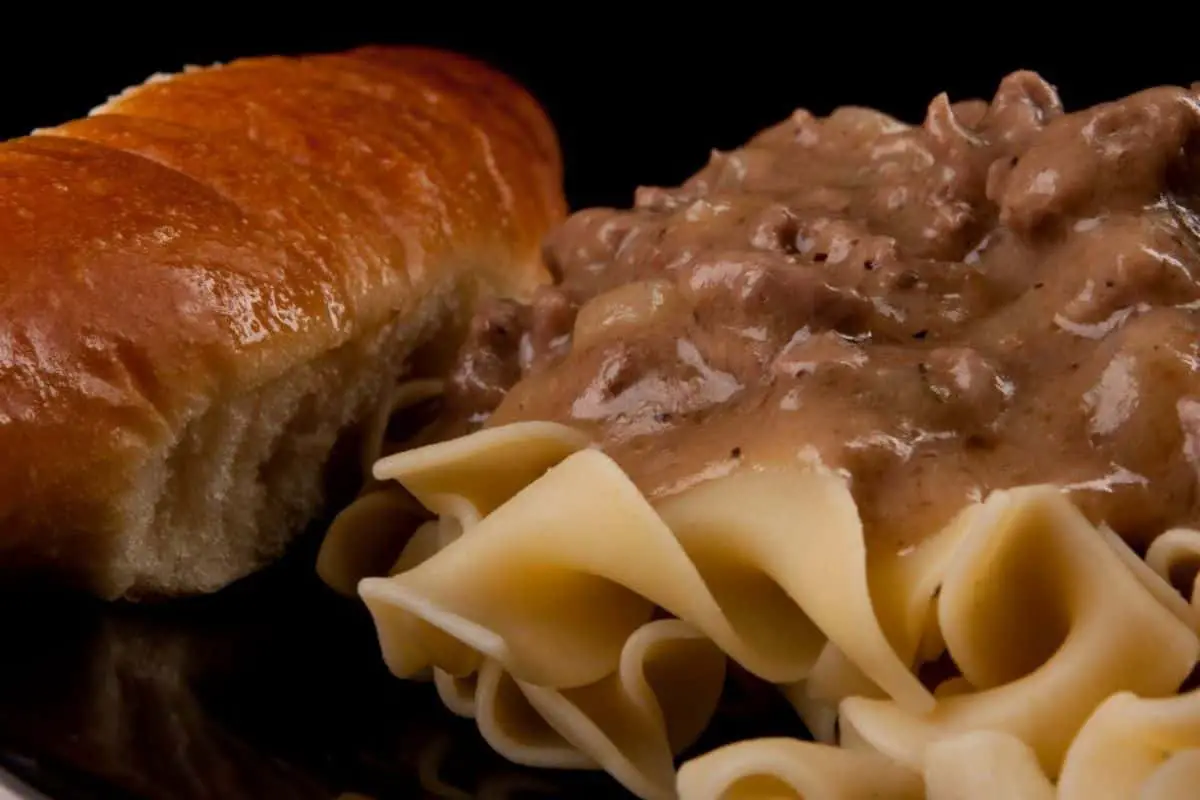 Believe it or not, this recipe is comfort food in Brazil! Down there, it is served with white rice on the side, instead of pasta. This traditional Brazilian recipe is fairly easy and quick to make and everyone has its own version. My recipe has some great flavors from rosemary, cognac (or brandy), brown sugar, and fresh mushrooms. The use of good quality, tender steak is important, since the meat is seared and then cooked for just a few minutes into sauce. I hope my friends from all over the world (including Brazil) enjoy this easy dish!.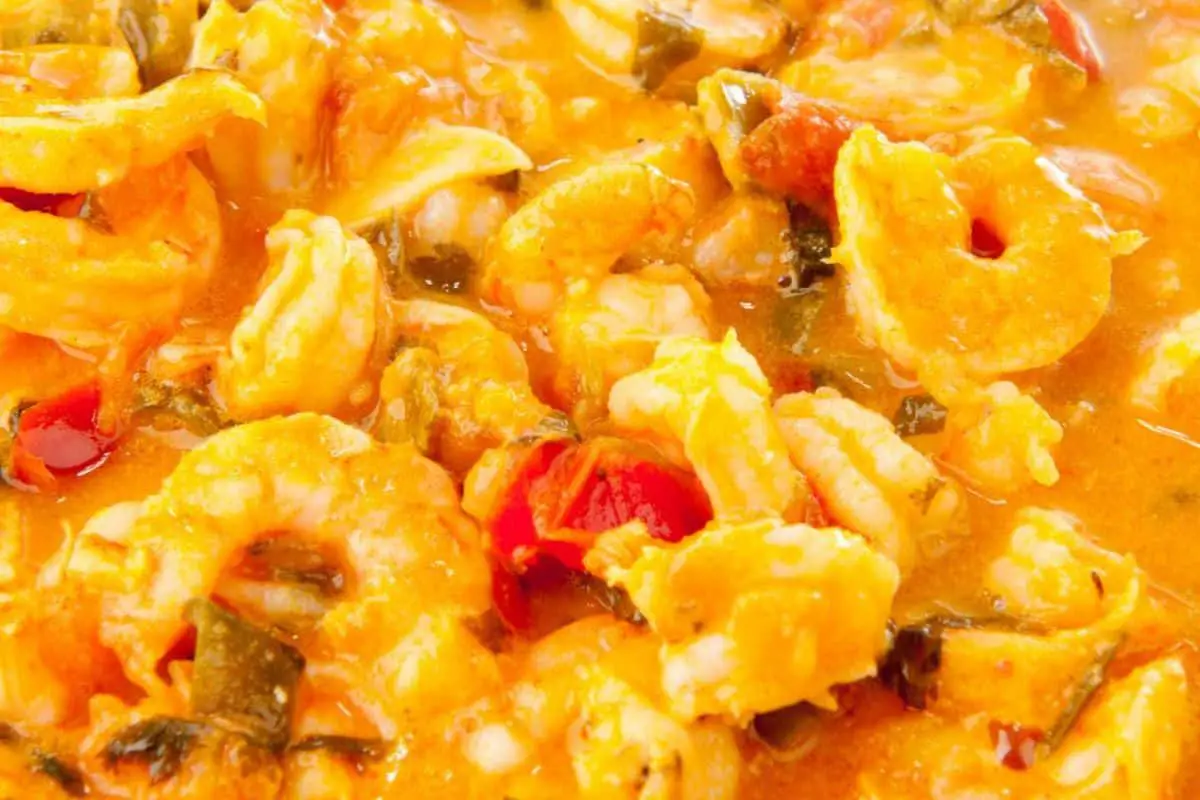 This Easy Shrimp Stew from Brazil is a great option when you want something a little different for dinner. It's spicy and comforting and will warm you up from head to toe. And what's more, it uses ingredients you can just pull out of your freezer and pantry – no tedious chopping or other prep!.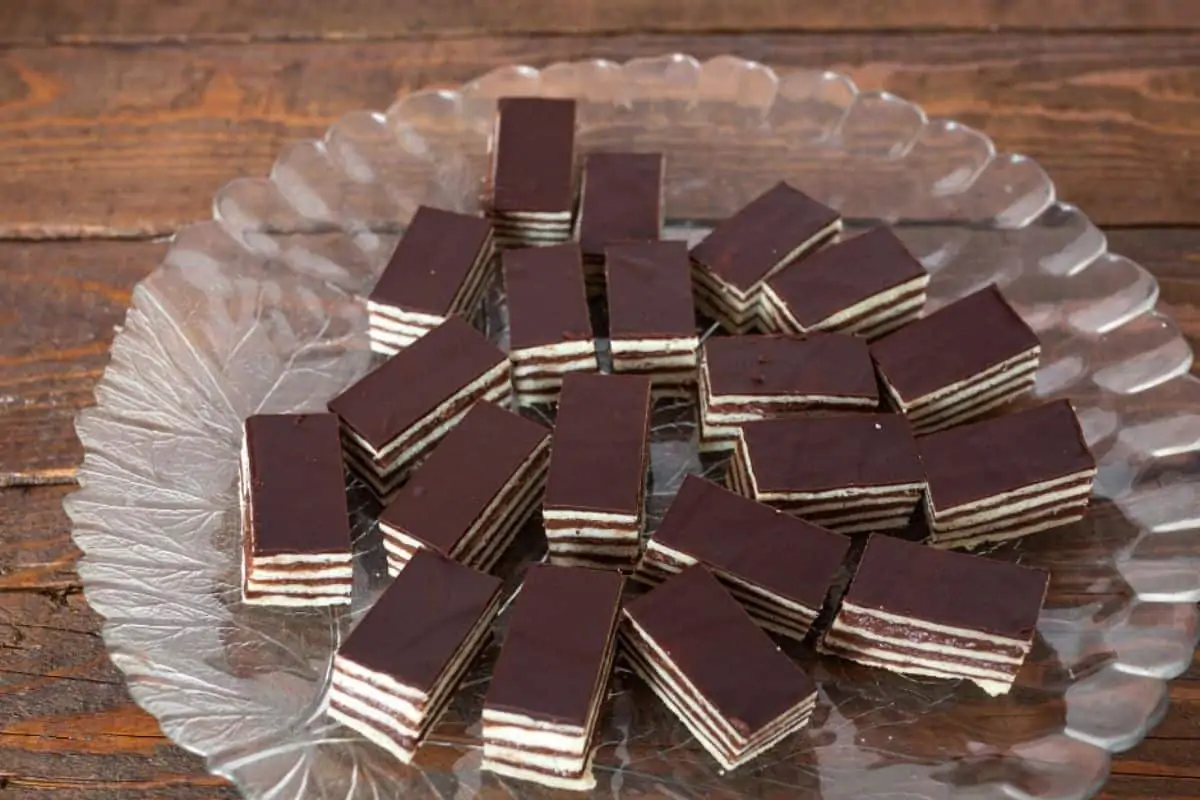 This no bake chocolate biscuit cake recipe is the perfect dessert for any occasion. It's made with tea biscuits, and an easy to make chocolate cream, all topped with a chocolate ganache and loads of sprinkles. Decorate it with your favorite berries, and this unique chocolate treat becomes a beautiful dessert to bring to any dinner party. Plus, it's FUN and easy to make with just a bowl and a spoon!.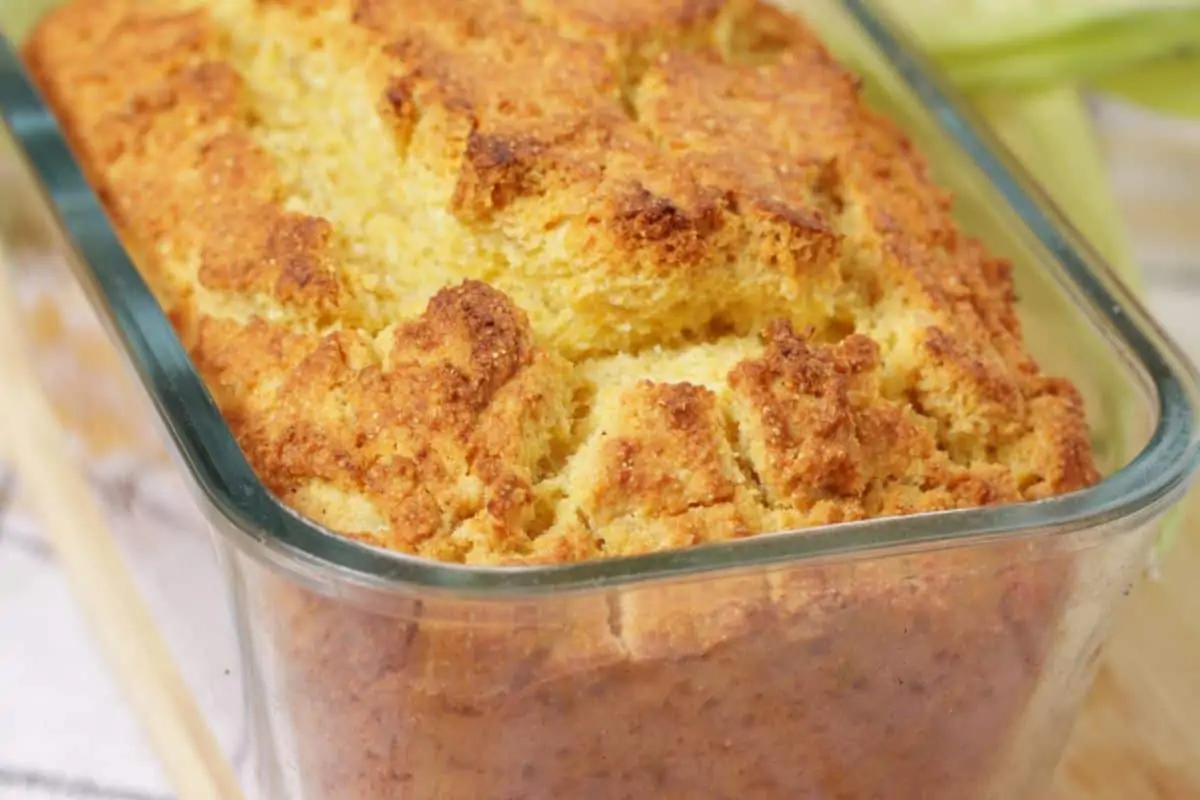 Broa is one of the most delicious kinds of Brazilian bread. The outside of the loaf is dark and crusty, a real exercise for the teeth to bite into. The inside, however, is chewy and moist, but not the least bit airy, the way some breads can be. The cornmeal, mixed with regular wheat flour, makes it dense. You feel like you are eating an entire meal in one slice!.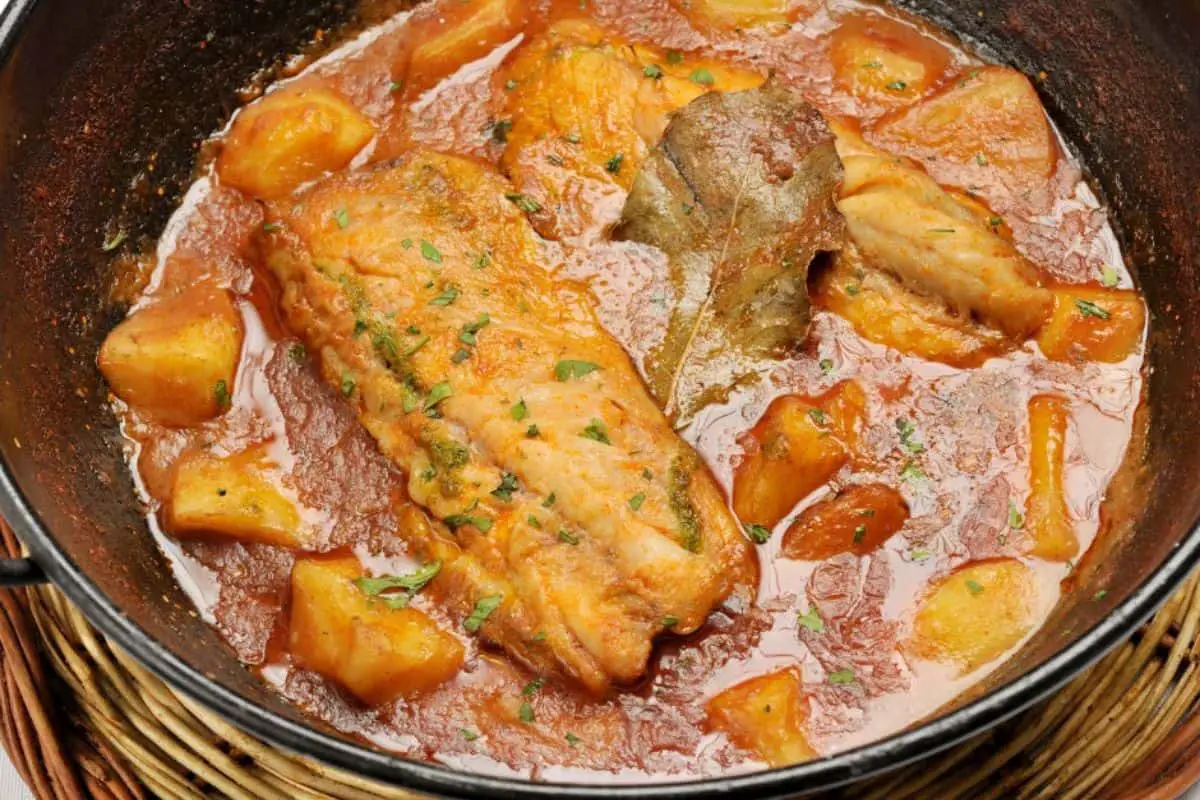 Coconut milk and zingy lime are at the heart of this Brazilian seafood stew.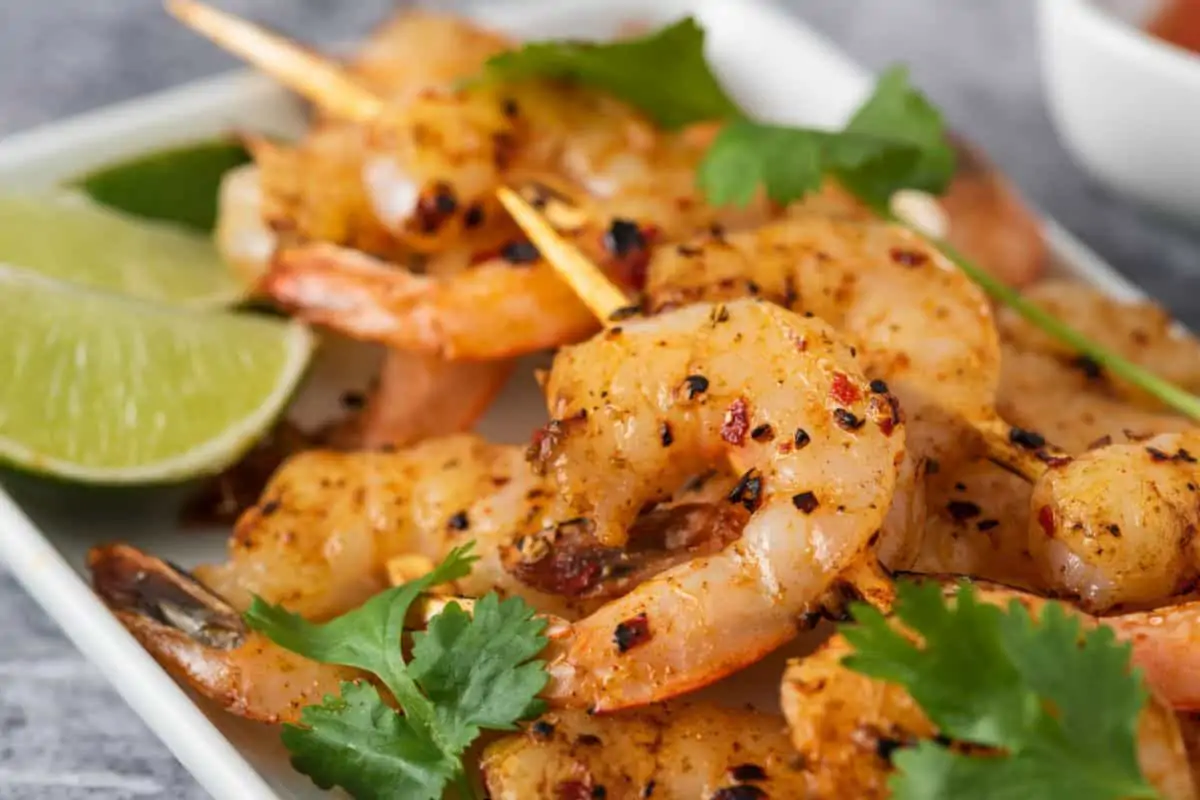 How to make chili baked shrimp. You can use Prawns with or without the head and shell for this recipe. Jump to the Chili Baked Prawns Recipe or read on to see our tips for making them.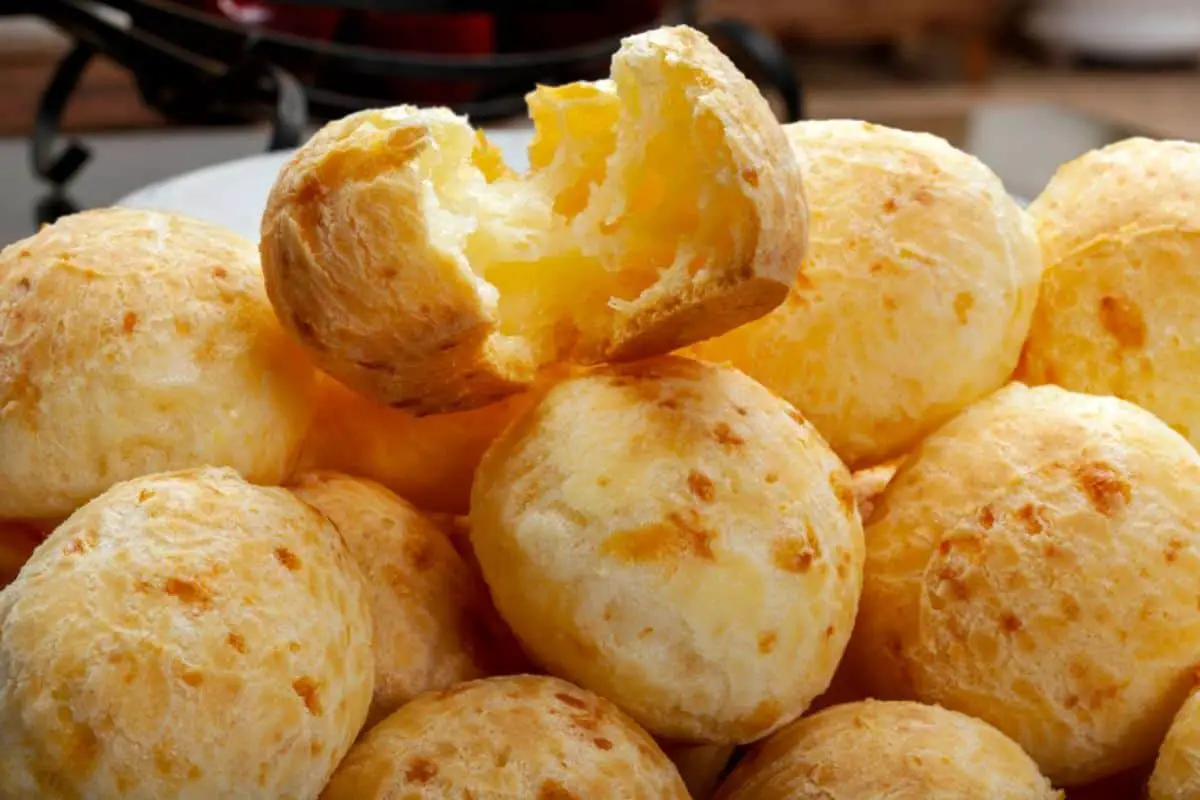 Literally translated to 'cheese bread', these small, round, baked cheese rolls are a popular snack and breakfast food in Brazil. And even though it's called "bread", the dough doesn't use yeast (hence, gluten-free!) and the consistency is sort of in between a cake batter and cookie dough and is extremely stretchy.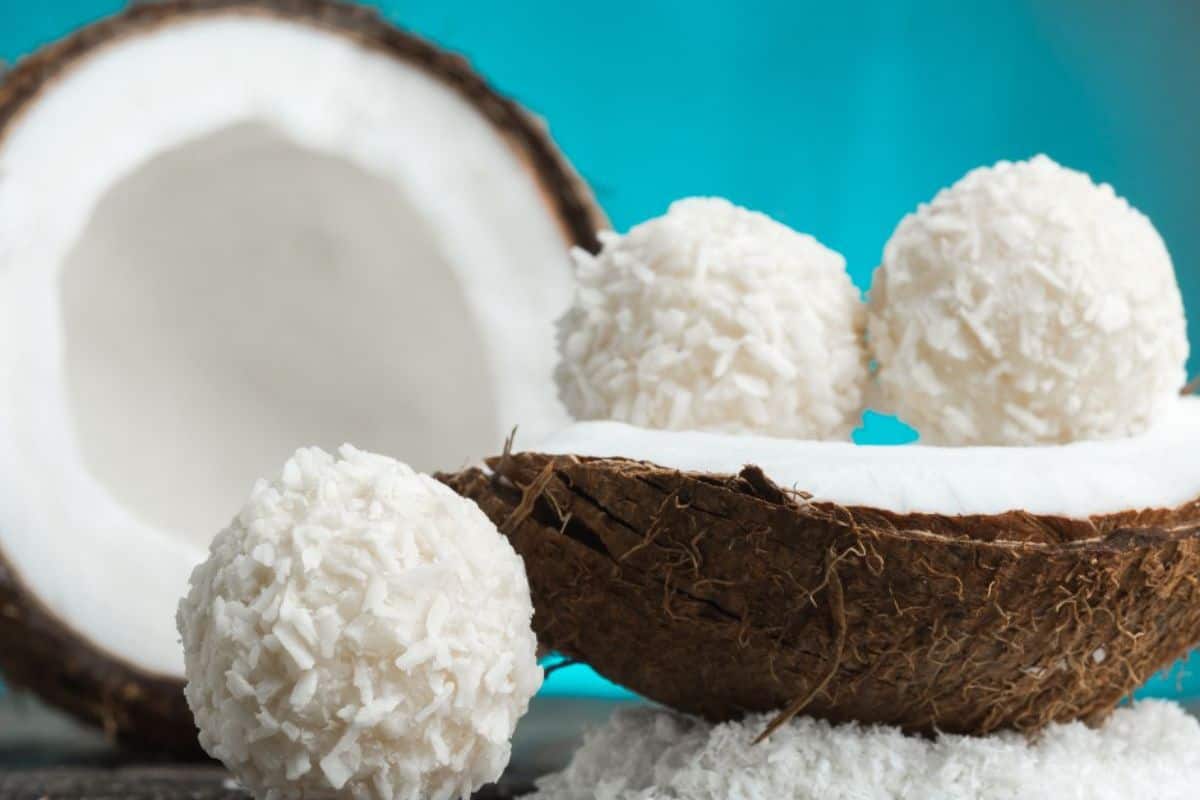 Coconut Balls are one of our favorite no-bake holiday treats. A sweet, moist, coconut center, with only 5-ingredients! These are so Easy to make and always a huge hit with everyone.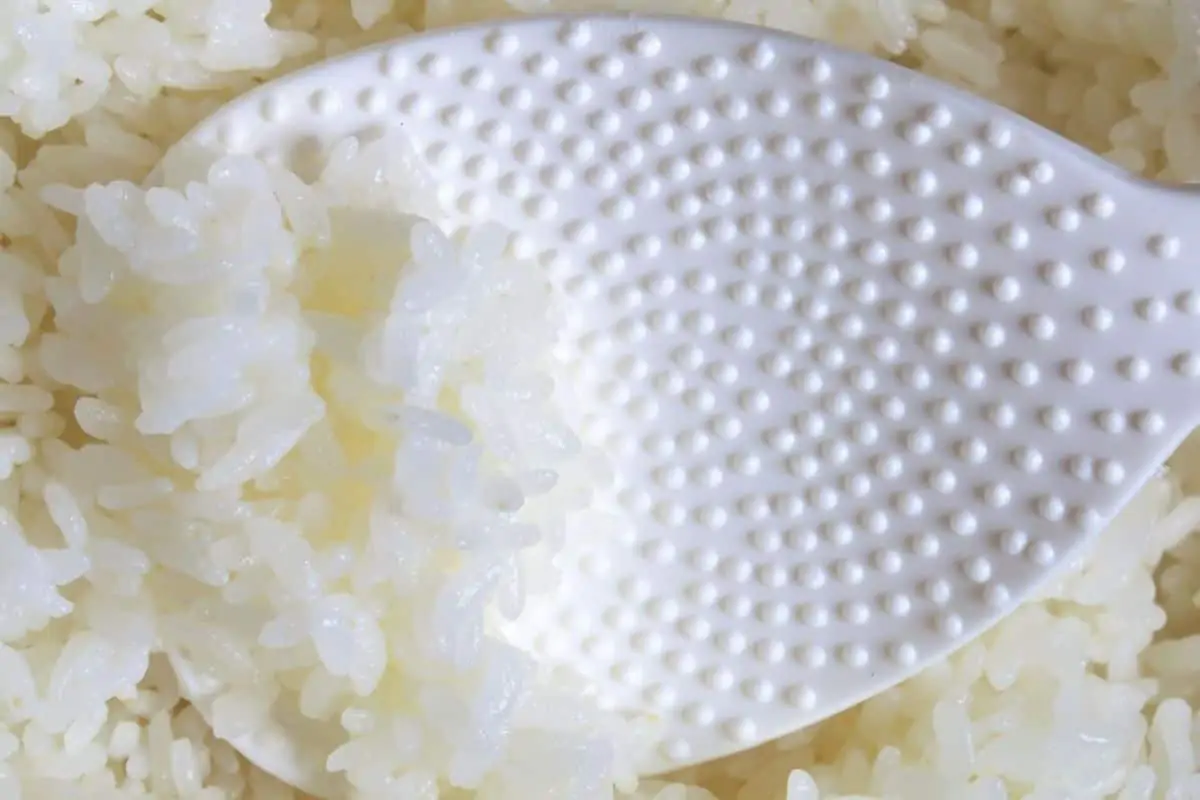 Brazilian Rice – If you wanna learn how to cook rice, always ask a Brazilian. Rice is the first thing we learn how to make in the kitchen. It usually goes like this: girl gets married, comes back from the honeymoon and realizes she has to start cooking or both she and her husband will starve to death (down there, men rarely know how to cook!), then calls her mom to ask how to make rice and how to fry an egg.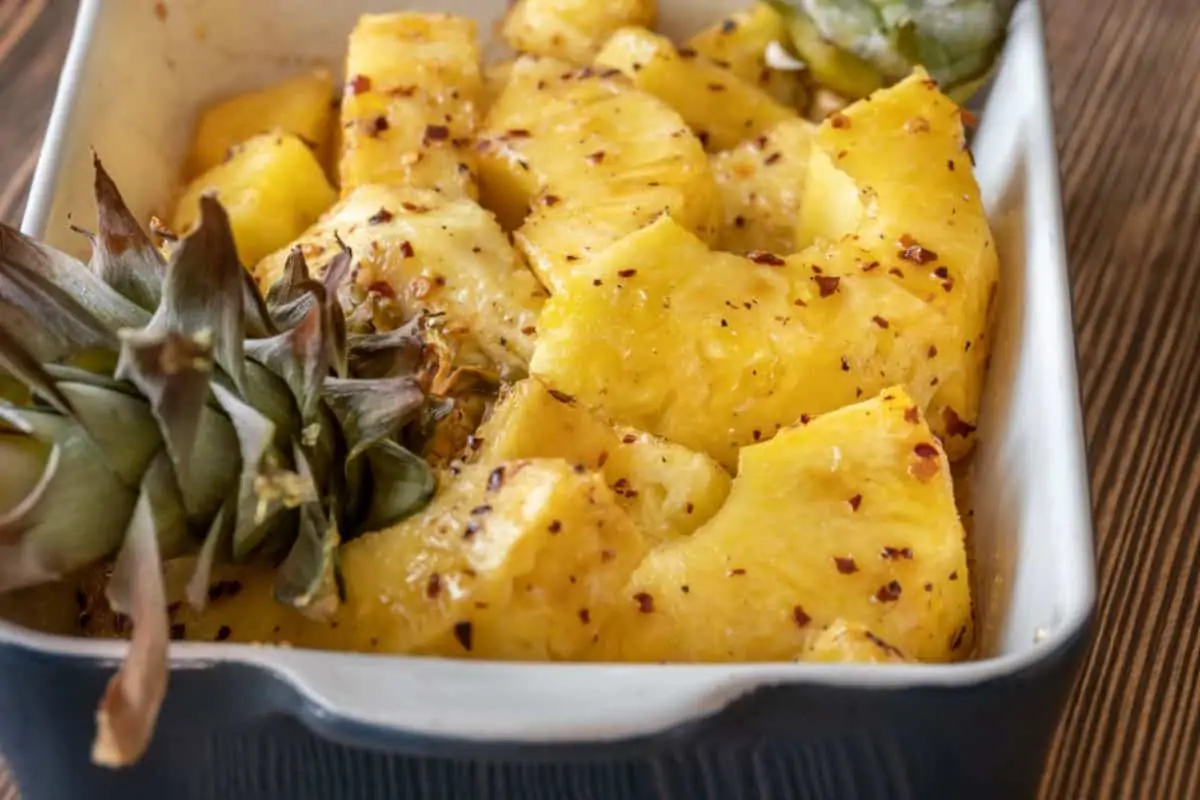 Our Baked Brazilian Pineapple recipe shows you how to grill pineapple, and make cooked pineapple in an air fryer or even oven roasted pineapple. Learn how to bake fresh pineapple in slices or rings, chunks and spears. You will love grilled pineapple and oven caramelized pineapple so much, the hardest part will be choosing how to cook your fresh pineapple!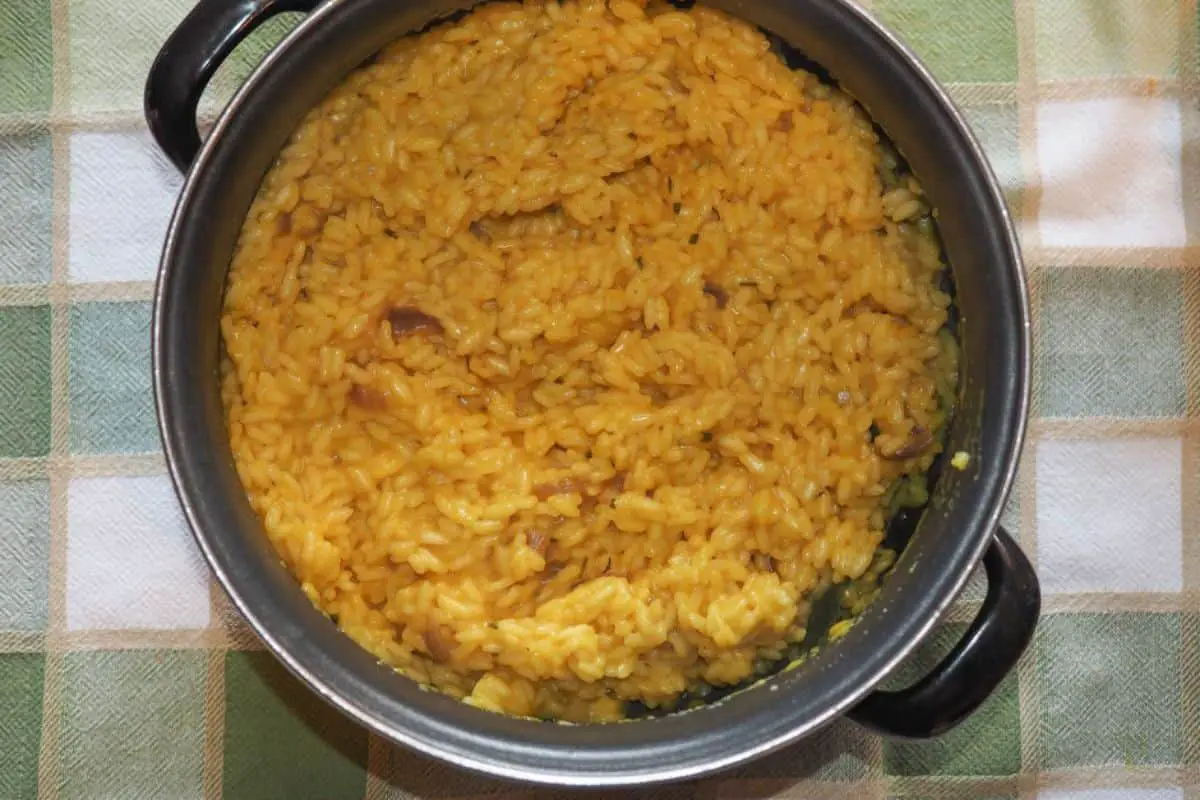 Galinhada is a one-pot saffron rice with chicken recipe perfect for busy days because you can prepare a complete dinner in 30 minutes or less. It's truly one of those traditional Brazilian foods that you can't miss out on: it's mess-free, quick and easy, and quite comforting!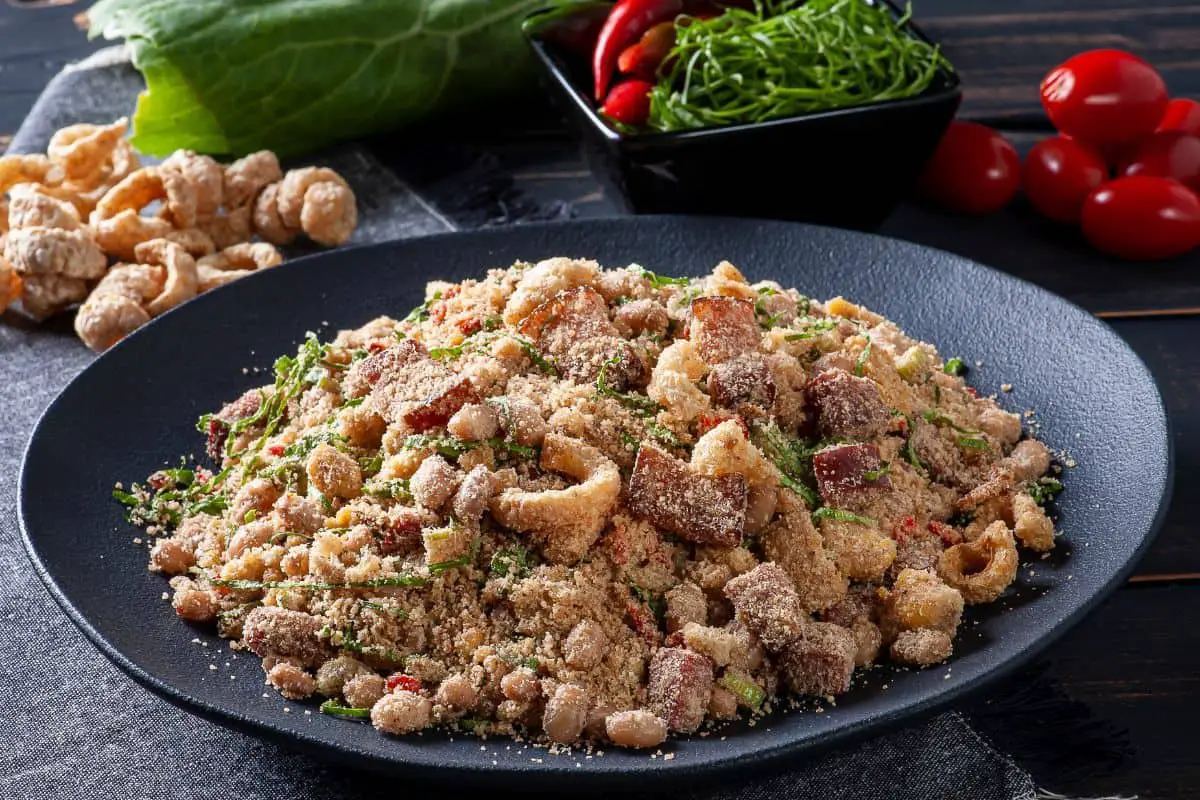 If you like Brazilian food, this one is for you: Feijão Tropeiro. A traditional dish from Minas Gerais, made with beans, bacon, sausage, collard greens, eggs and manioc flour.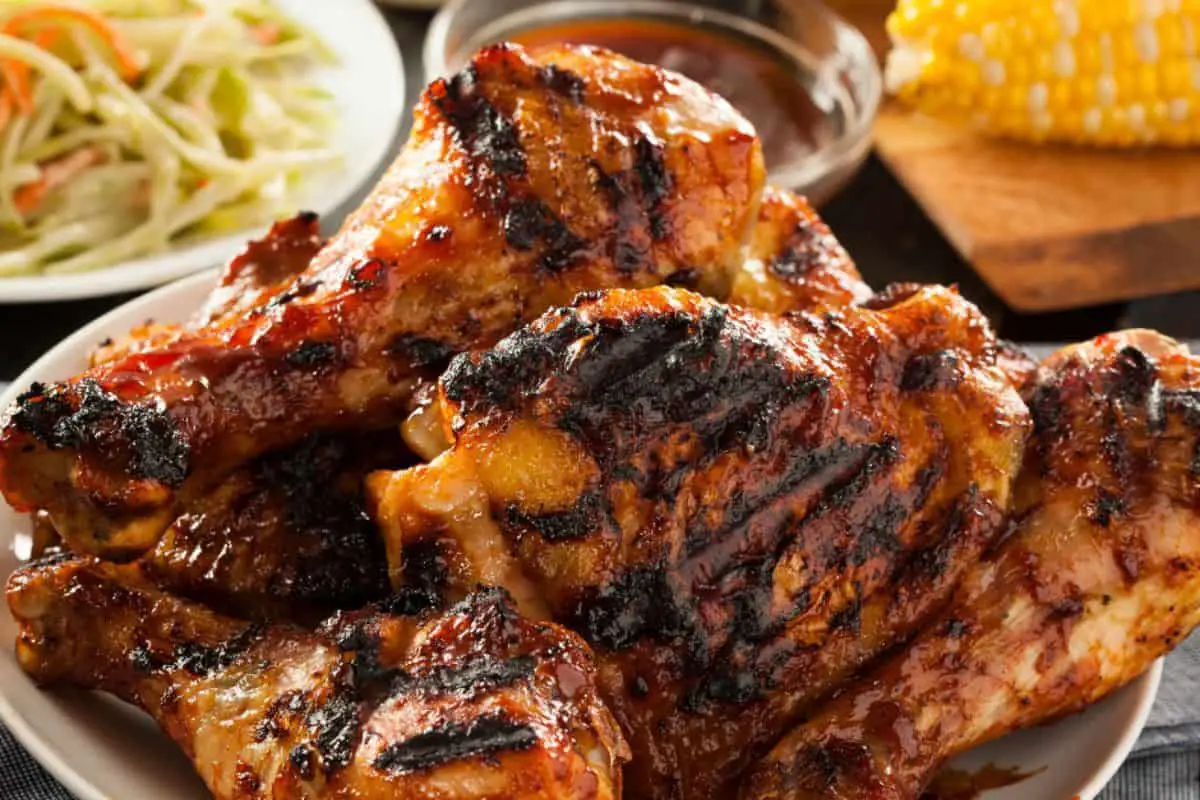 Light up the grill and throw on this Brazilian-inspired barbecued chicken with a piri-piri, paprika and coriander marinade.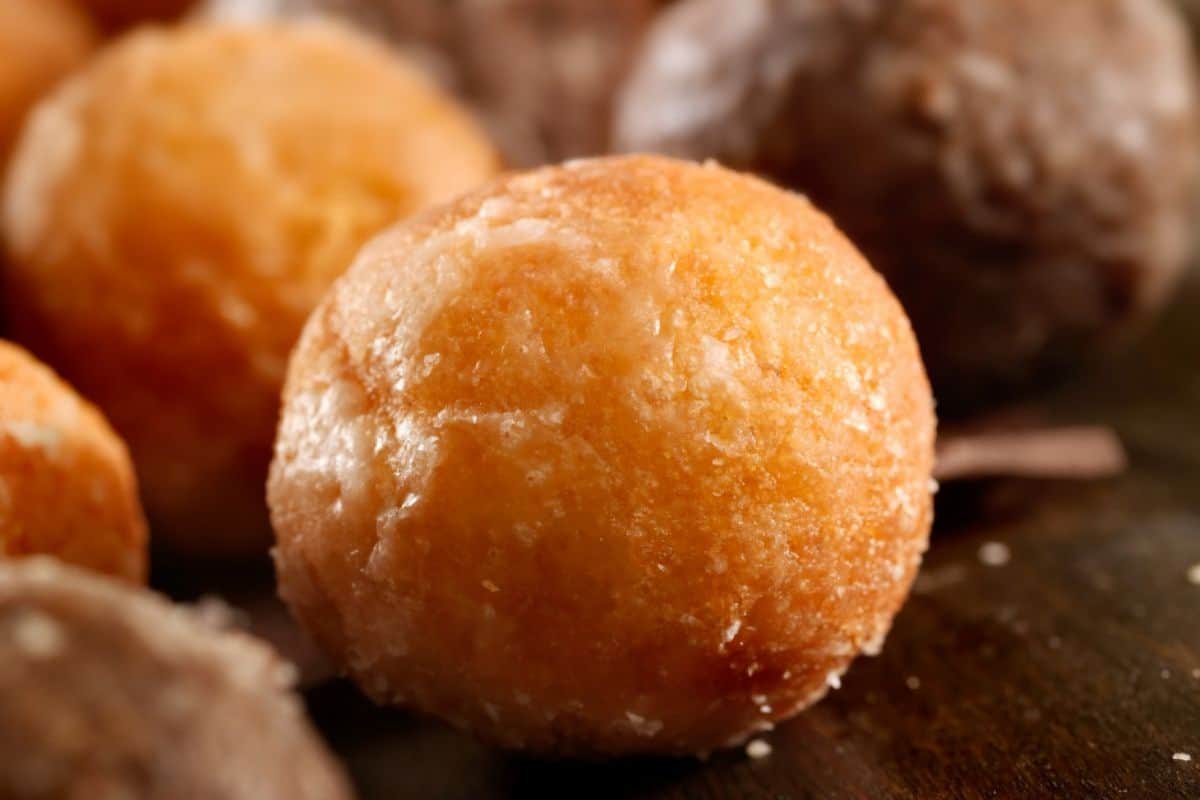 These are some of the easiest and most versatile sweet bites that you can ever prepare… That's right! You can have them for breakfast, an afternoon snack, or as holiday dessert.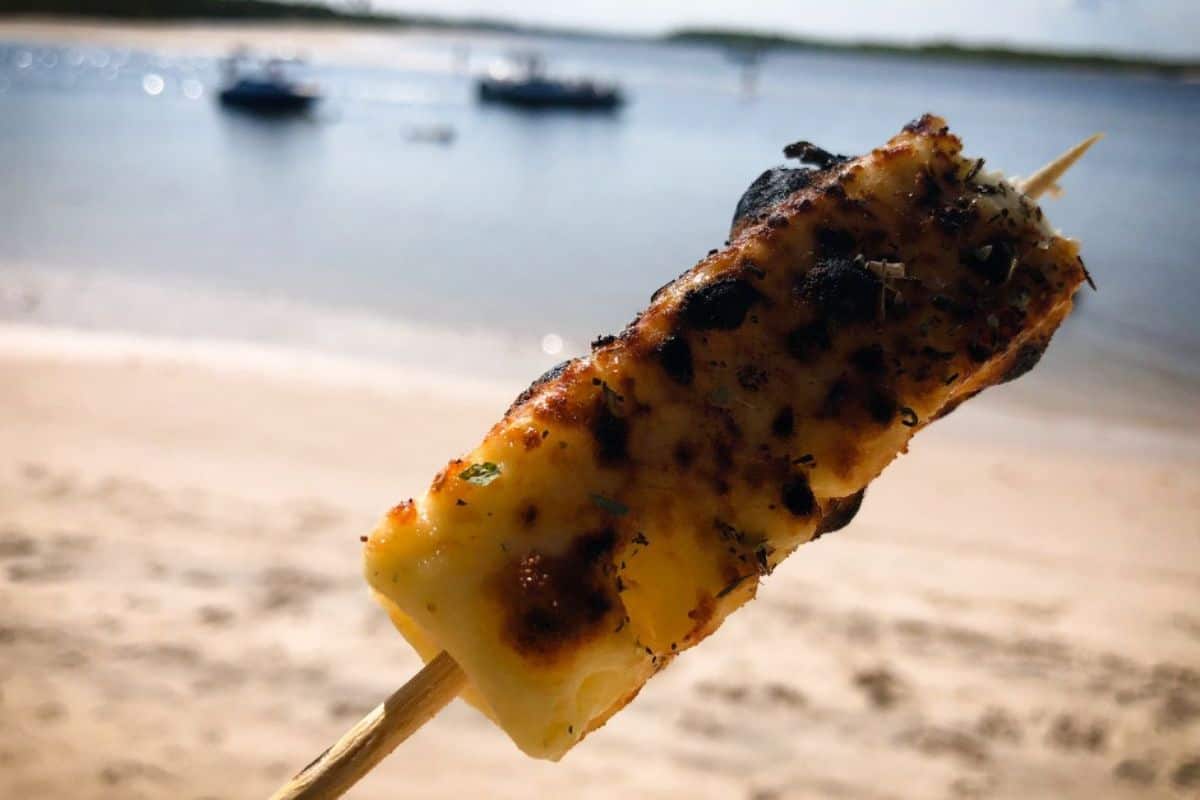 Grilled cheese sticks are a quick yet healthy snack or starter that can be served with honey, molasses, or chimichurri sauce. Plus, get the list for the best grilling cheeses.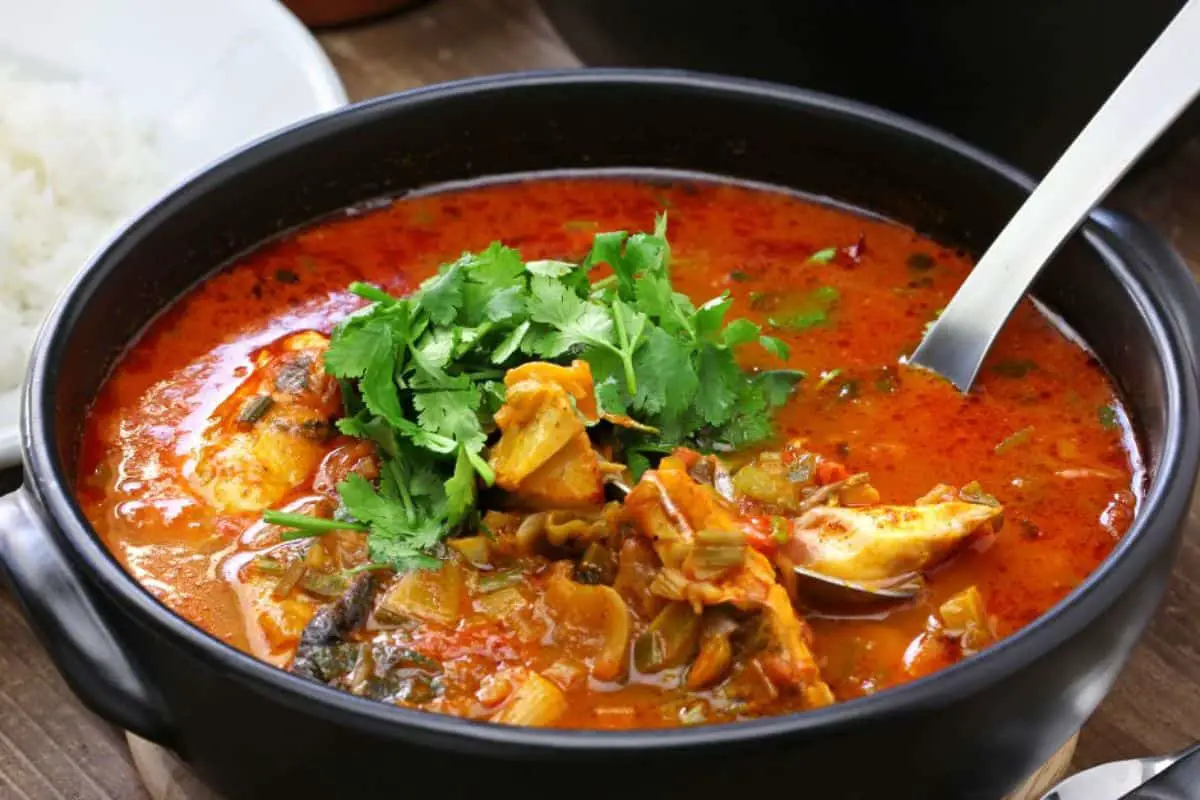 Fish Stews can be so boring, but not a BRAZILIAN Fish Stew!! With a fragrant tomato coconut sauce with a fresh hit of lime, this is such a different exotic way to serve up fish that is off the charts delicious – yet simple to make.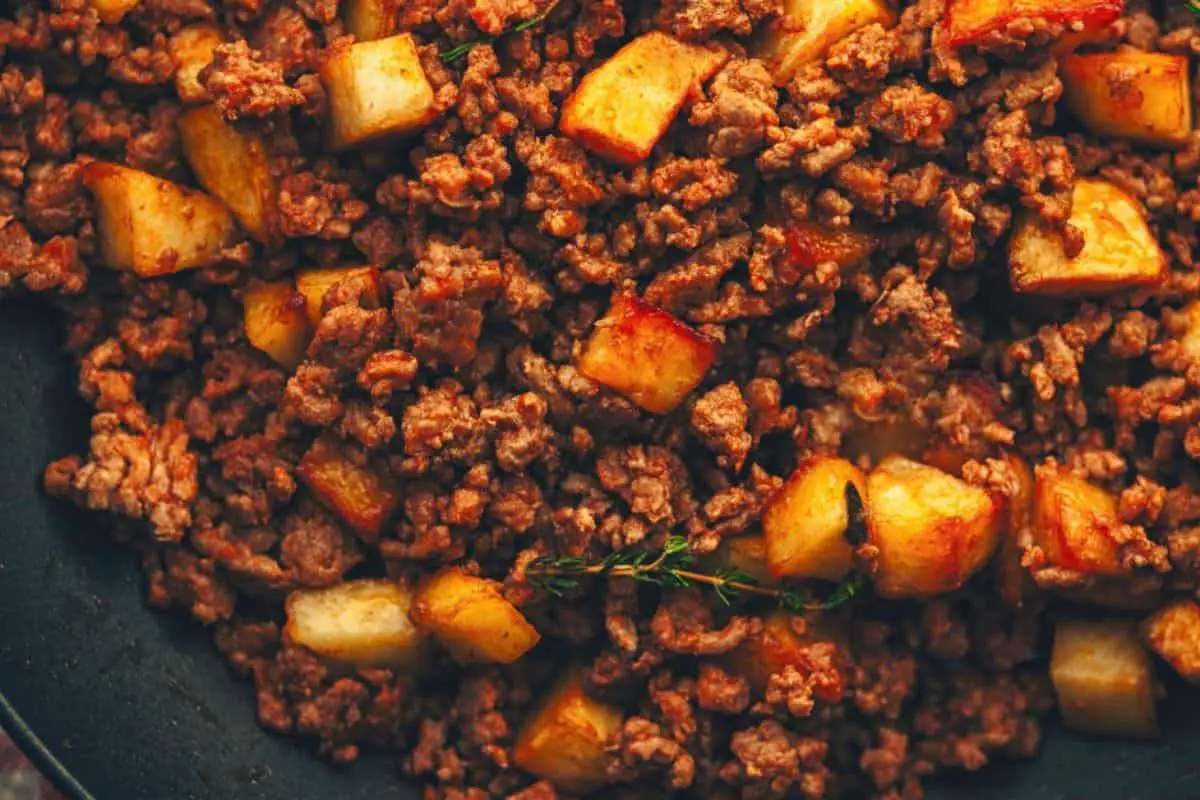 This easy, meaty Brazilian picadillo recipe is perfect for weeknight dinners. Made with simple spices and the delicious tang from green olives, this recipe makes for an easy-to-make, no-fuss meal. Serve it over Brazilian rice or noodles for a terrific and economical meal your familia will love!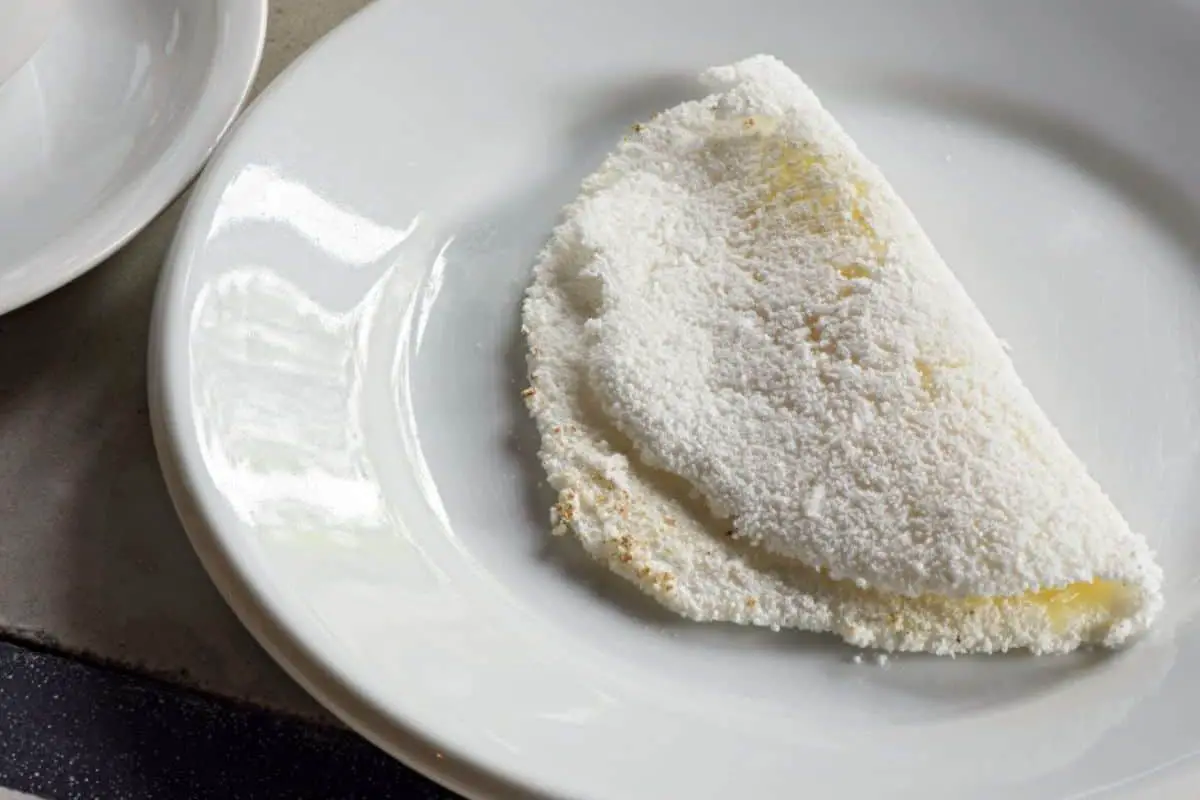 Brazilian Tapioca are these little tortilla-like flatbreads made with goma de mandioca, or "yuca gum", which is tapioca starch that's been hydrated with water. Brazilian Tapioca, which for obvious reasons us Brazilians just call tapioca, is one of our most prized indigenous heritage dishes.
---
For complete photos and videos of our trips, visit our photos on our Facebook Page
You May Want to Join Our Boondocking Group on Facebook For More Information