Brunei food takes cues from the cuisines of its neighbors, including Malaysia, Singapore, Indonesia, China, Thailand, and Japan. In light of the country's large Muslim population, meals in Brunei are typically served with a side of rice or noodles and can be quite spicy. All food is prepared according to halal principles, and pork is never eaten. Brunei also has a prohibition on alcohol.
Menu Staples in Brunei Food
★ Beef Rendang is beef braised in a coconut and lemongrass sauce.
★ Nasi Lemak is a breakfast rice dish typically prepared with coconut milk and pandan leaves. Eggs, chicken, beets, roasted peanuts, and vegetables are just some of the complements that go well with Nasi Lemak.
★ Prawns in a spicy coconut milk sauce are known as Udang Sambal Serai Bersantan.
★ To make Serongeng Padang, chicken is fried with garlic and then wrapped in pandan leaves before being steamed.
★ Ambuyat consists of a ball of tasteless sago starch wrapped in bamboo leaves and dipped in sour fruit sauce.
★ ABC, or Air Batu Campur, is a dessert/drink made of sago pearls, red beans, noodles, and grass jelly served over ice.
16 Amazing Brunei Food Recipes You Can Make At Home
---
---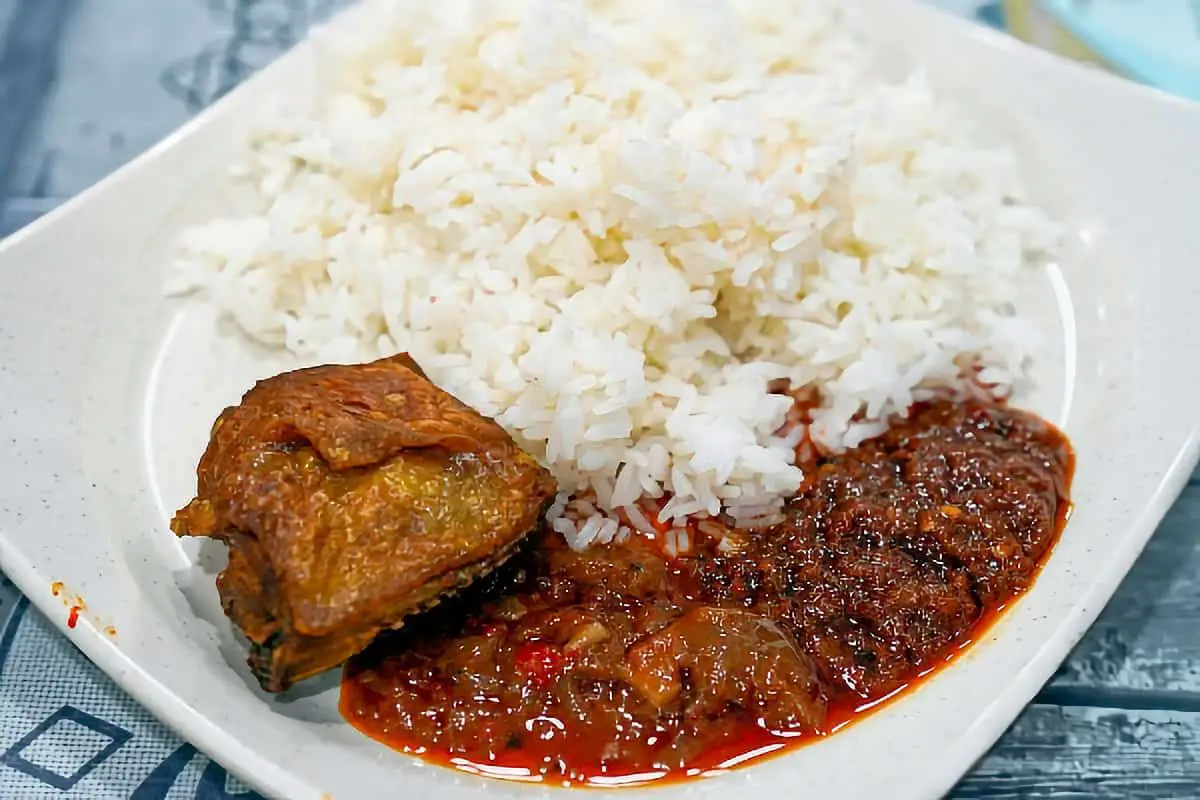 Nasi katok is a Brunei food combination of one piece of crunchy fried chicken, sambal (either spicy or normal), and a bowl of rice. Its name literally means rice knock, where people knock on the vendor's doors to buy.
It is usually served in different fast food stores, and is one of the cheapest Brunei food meals you can find in the country.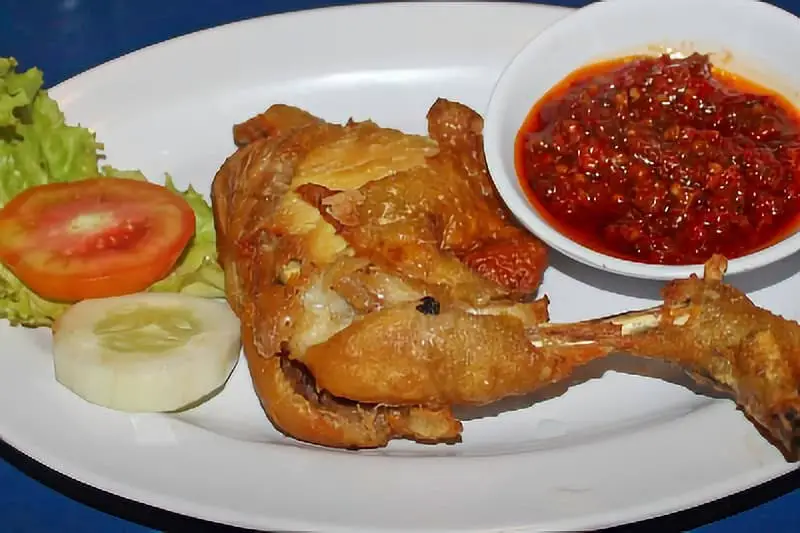 Another Brunei food meat dish you must try in Brunei Darussalam is the Ayam penyet food. This Indonesian-inspired cuisine is very affordable and delicious. The meal consists of a piece of chicken leg that is fried in hot oil to crispy perfection, a bowl of rice, slices of cucumber and tomato, fried tofu, tempeh and topped with chili sambal.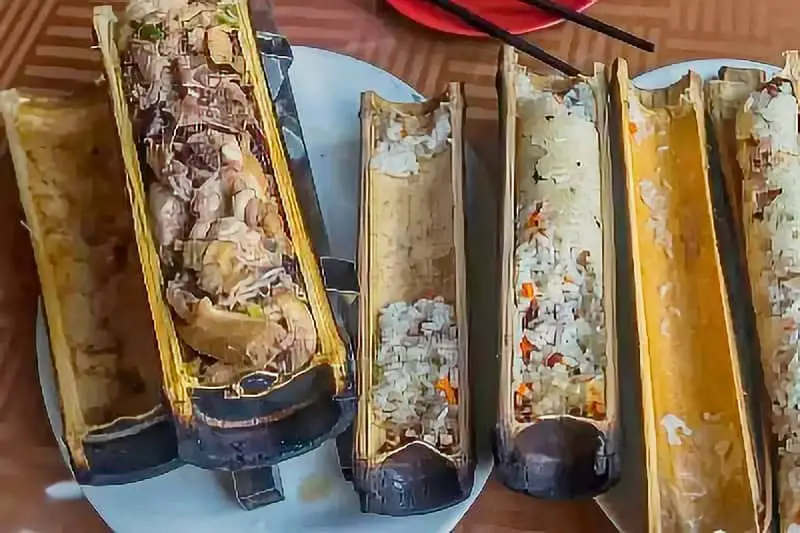 Technically, this Brunei food is a chicken curry cooked by filling the marinated chicken in bamboo segments and cooked on charcoal. This dish is made of small pieces of skinless chicken, chopped green chilies, onions, ginger paste, and dry spices such as turmeric powder, sea salt, red chili powder, garam masala powder, and chicken masala powder.
The chicken is then marinated with all the ingredients for at least an hour. Then fill it into the bamboo shoot. The open end of the bamboo shoot is covered with banana leaves or palm sugar leaves. The cooked chicken is then garnished with chopped onions and some drops of lemon juice.
This Brunei food is best eaten with roti canai (a byproduct of the spice trade), naan (Indian style flatbread), rice or other types of bread.
Satay is a famous Brunei food and popular in all of in Southeast Asia, seasoned, skewered and barbecued on a grill. It can be made from chicken, beef, pork, lamb, mutton, or rabbit meat. This food is usually served with a dipping sauce and steamed rice.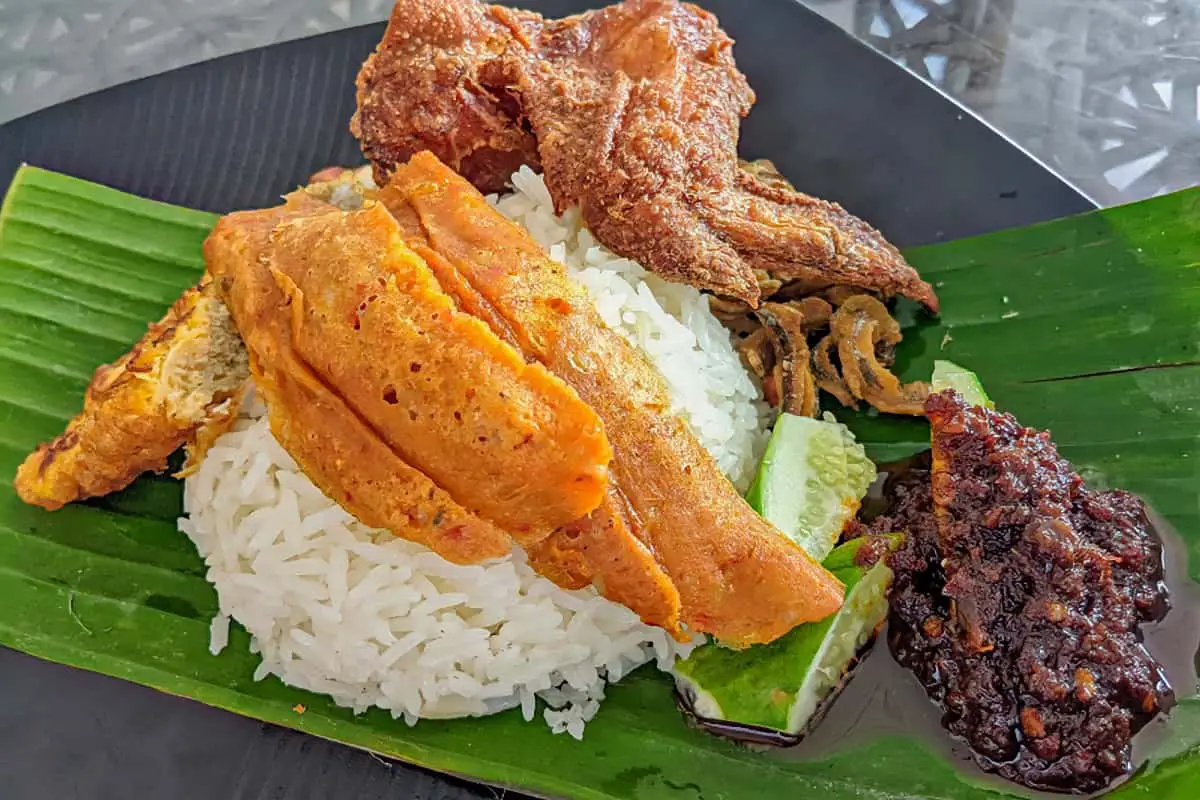 Nasi lemak is a Malaysian-influenced Brunei food consisting of aromatic rice cooked in coconut milk and pandan leaf.
This Brunei food is usually served with a spicy paste (sambal), boiled eggs, anchovies, sliced cucumber, and roasted peanuts.
Laksa is actually a spicy noodle Brunei food consisting of thick rice noodles topped with meat like chicken, fish, or minced prawn.
Its main ingredients are herbs, coconut milk, spice paste, and tamarind. The dish is commonly served during breakfast, lunch, or dinner.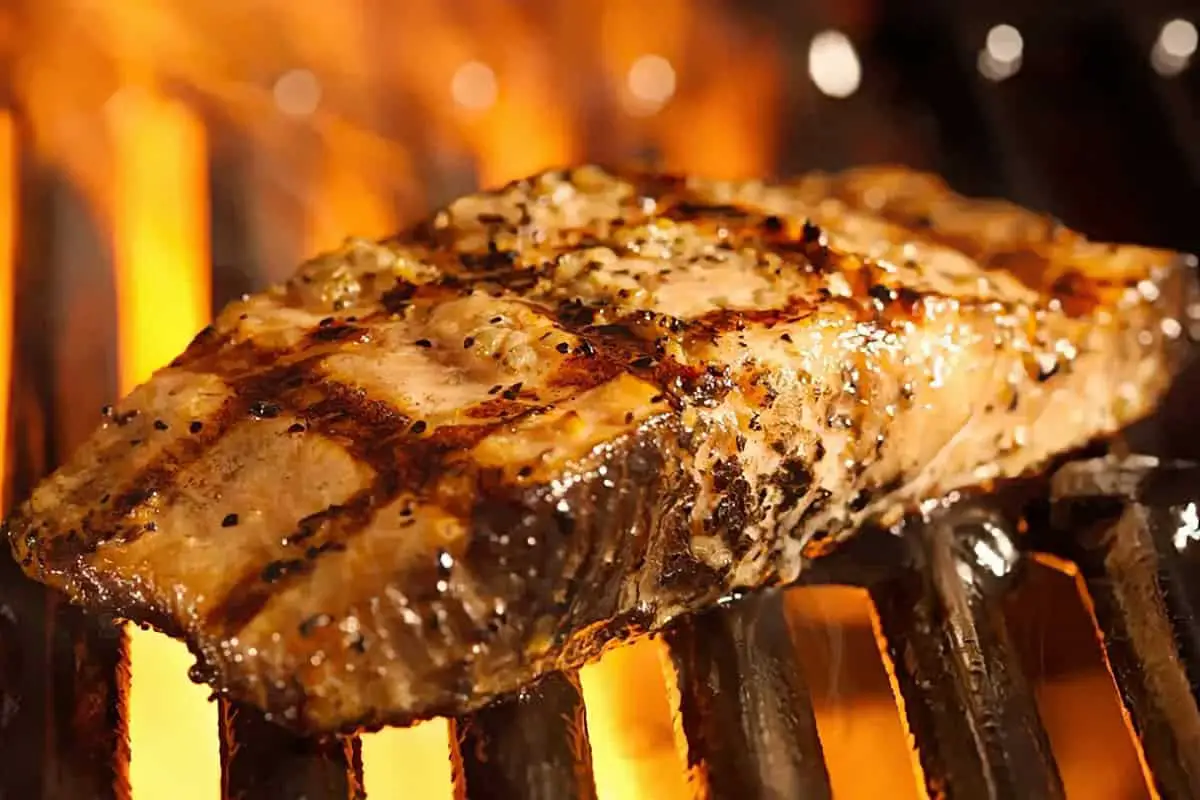 Grilled fish is a popular Brunei food. It is made of large fish (sliced or whole) covered with the country's very own orange sauce. This authentic Brunei food is prepared in a traditional way and is best eaten with steamed rice cake, plain rice, or any other bread.
Unlike some of the Brunei dishes, grilled fish won't undergo a very lengthy process. All you need to do is cover the fish with Brunei's orange sauce and grill over a charcoal.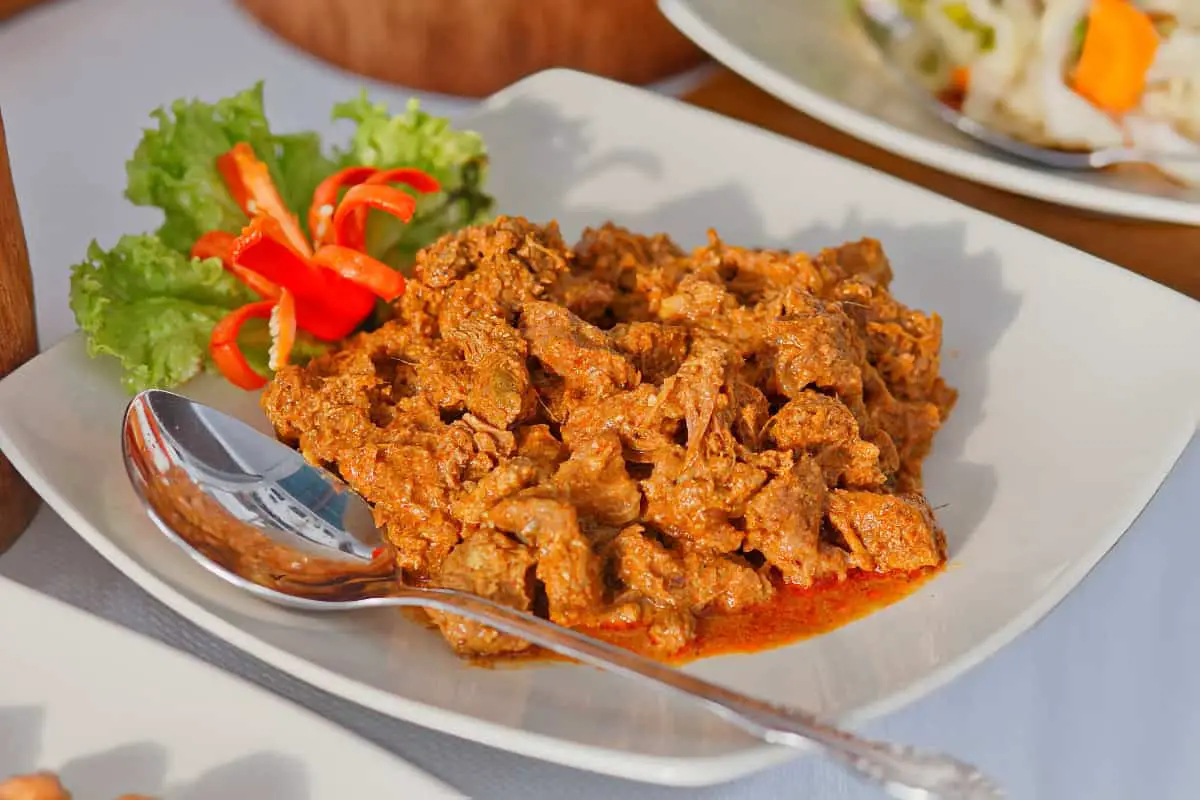 Beef rendang is originally from Indonesia, and is also a popular dish in Malaysia known as Malaysian curry. However, The Brunei food version is a curry with a little sauce or a dry curry.
Its sauce is made with fragrant spices such as Cardamon, star anise, cinnamon, lemongrass, galangal, ginger, and garlic.
The beef is cooked for a couple of hours with the sweet mixture until turn into a soft texture, along with the coconut milk that deepens its buttery and nutty flavor.
Beef rending is commonly served with a cup of steamed Siam rice.
---
Want more ideas to round-out your Recipe Box?
A lot of great options are in these posts!
---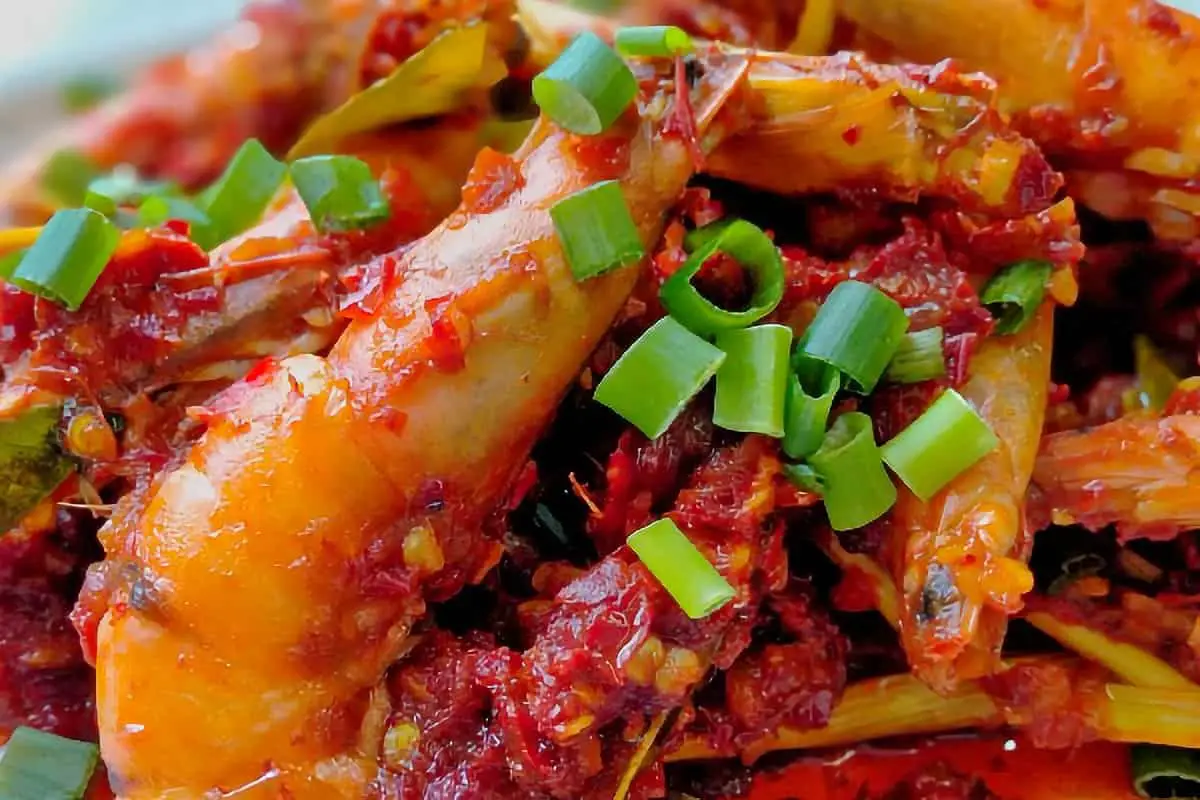 Sambal Udang Serai Bersantan is the Brunei food seafood specialty. This dish is made of shrimps cooked in coconut milk and chili.
This dish is usually served on top of rice along with vegetables, and garnished with chopped green onions.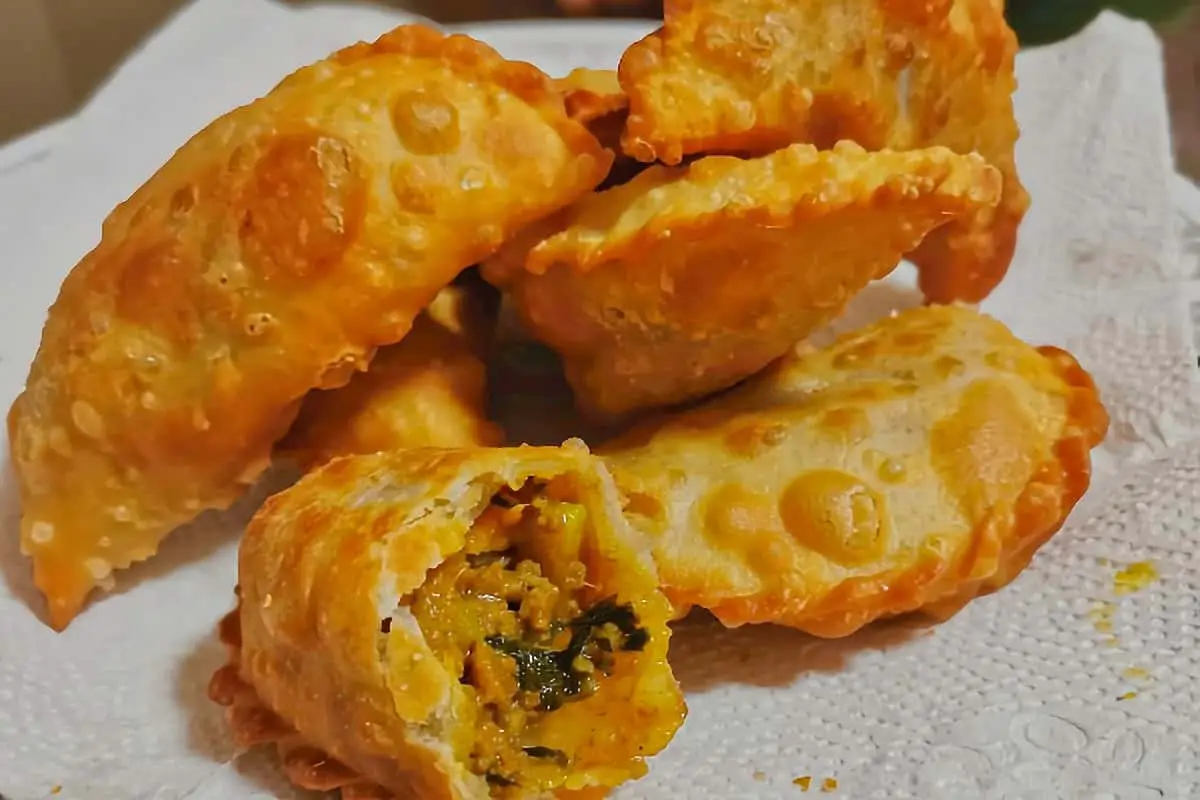 This cuisine is a staple snack of Maritime Southeast Asian origin and a popular Brunei food. It is made of curry, chicken and sweet potatoes. Curry puff looks like a small pie filled with ingredients.
This Brunei food is either deep-fried or baked.
Curry puff is also known as Pastel, epok-epok, and karipap.
Best served when hot.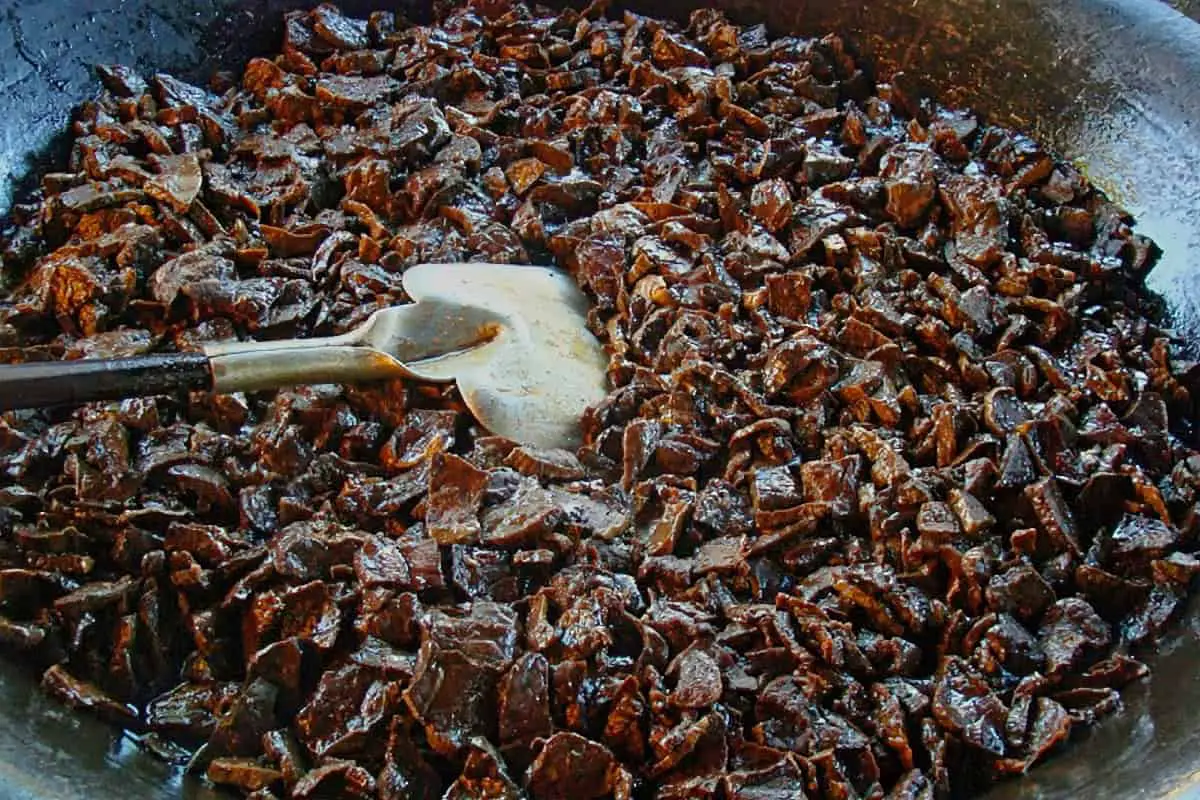 This Brunei food is an exotic dish made of beef lungs, oil, spices, onions, spice seeds, and vegetables. Hati buyah is usually marinated and stir fried.
This dish is best eaten with any type of noodles like vermicelli noodles (mee hoon), yellow noodles (mee kuning), or both (kahwin) with scallions and egg as toppings.
There are also some who prefer to eat Hati buyah with plain rice.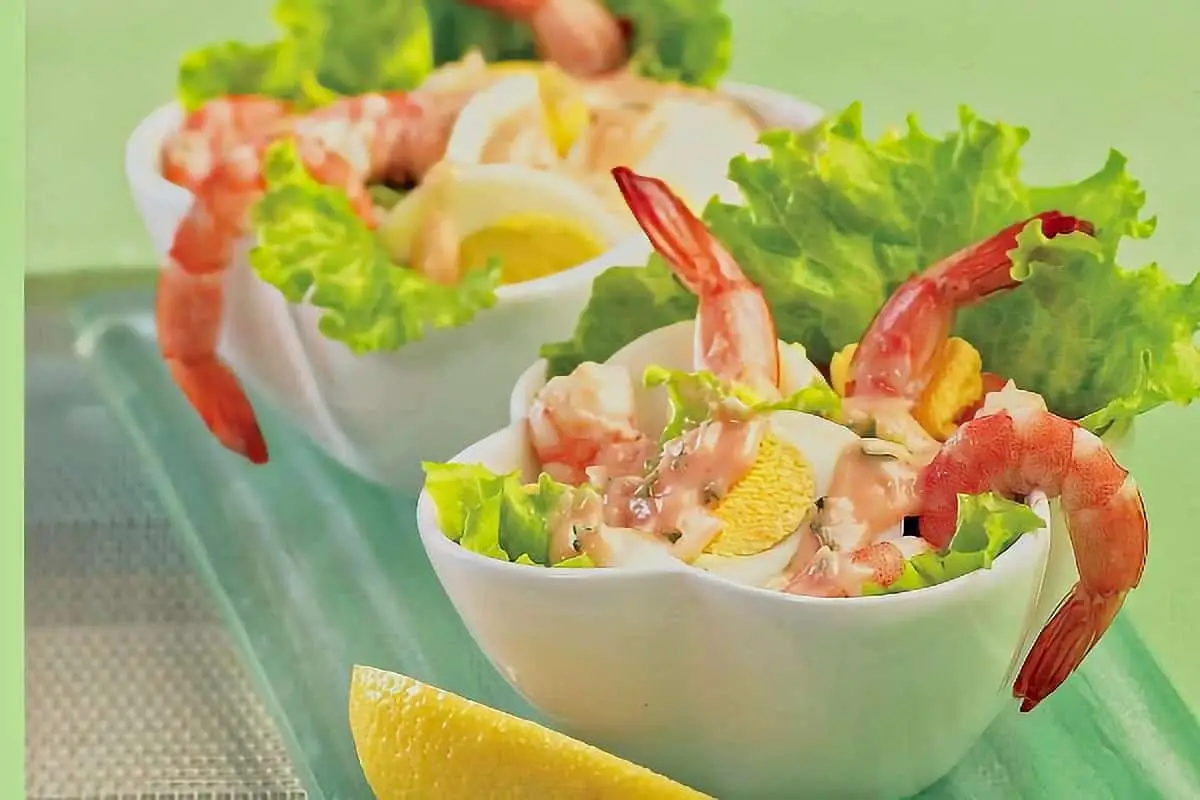 There are many things that more or less affect the taste quality of the Brunei Shrimp Salad that we create, starting from the type of ingredients to be used, the process of selecting fresh ingredients for the dish, as well as the steps in the process of making and serving it.
You don't have to bother if you want to prepare a delicious Brunei food in your dining room, because if you already know the tips and tricks then the dish you make can be a special dish for special people in your home.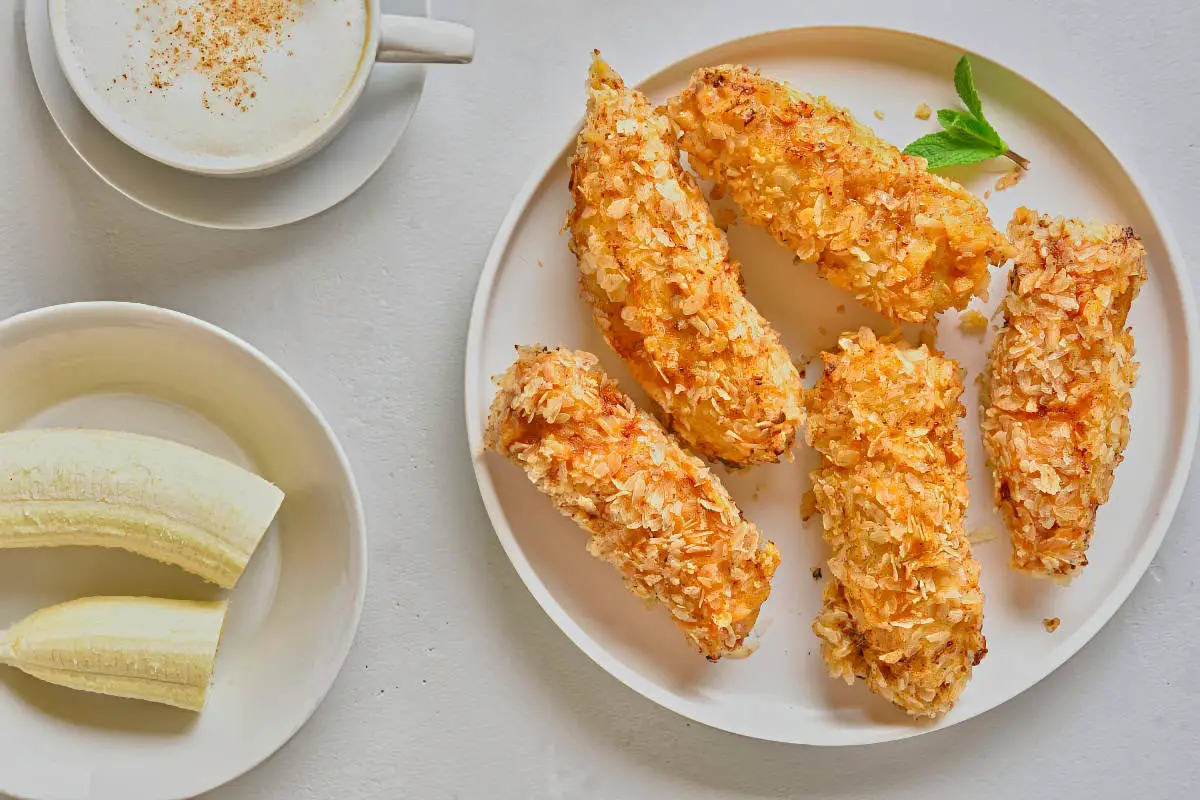 As the beating of the beduk – a local drum – marks the end of fasting for the day, cannons reverberate with a healthy boom so no one will mistake that it is time for sungkai, the meal to break the fast. Bruneians and foreigners alike throng to the markets and line up to buy curries, satay, kuih and all manner of treats, including these deep-fried bananas.
This Brunei food is handed out wrapped in paper, crispy hot and just the right amount of greasy. The first bite should be taken with care because the sweet banana inside is very hot and once you've breached the exterior, steam pours out. But even if you burn your tongue, it's totally worth it.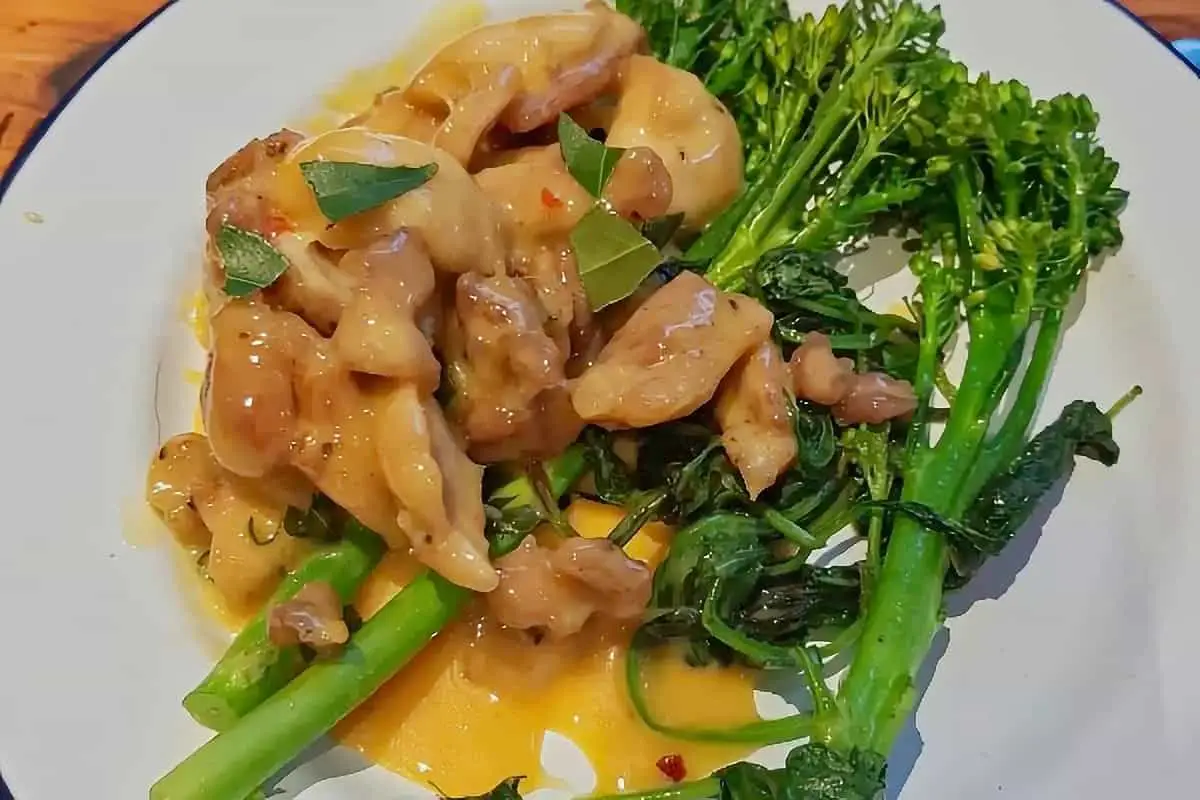 I'm travelling the world, alphabetically, through my kitchen. This week I went to Brunei food options and made fried chicken in a Buttermilk sauce. It was a very sweet more moreish sauce and would recommend for something a bit different to do with chicken.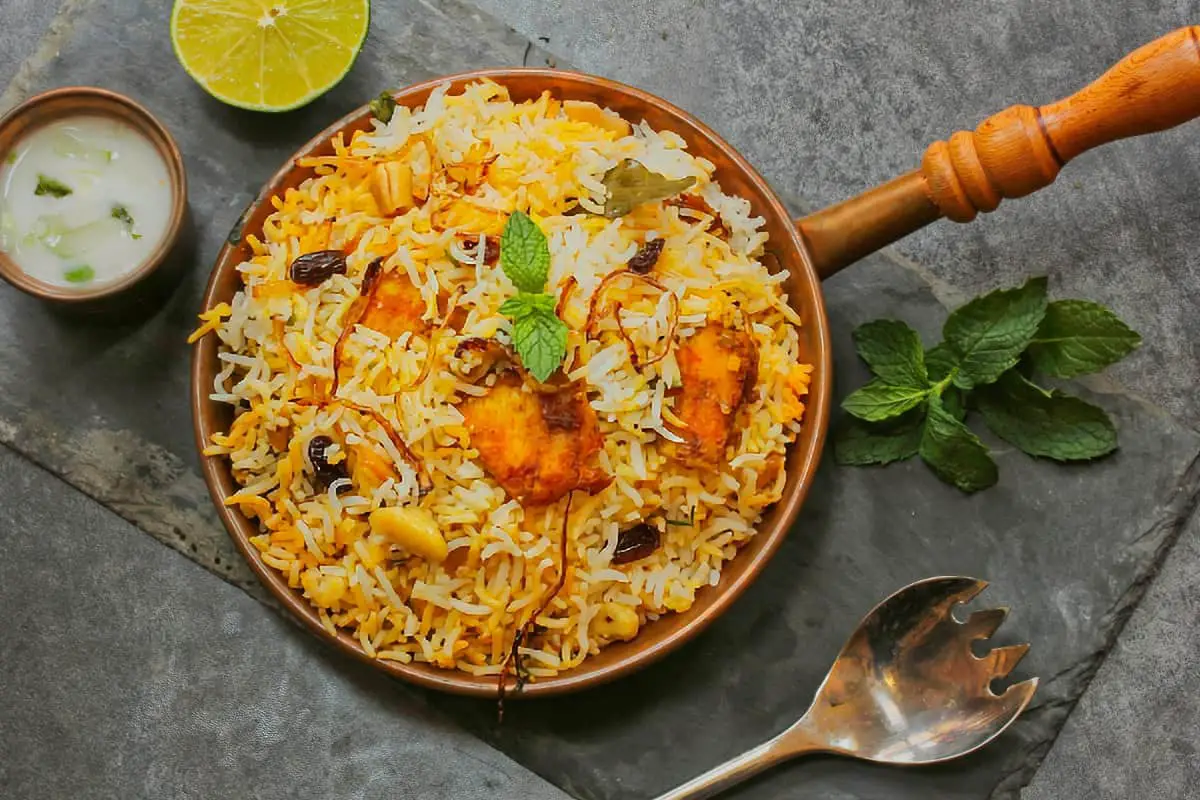 I am attempting to cook one meal from every nation on Earth, and Brunei food is my 39th stop. Unless otherwise noted, my Travel by Stove recipes are taken from authentic or traditional sources, and this recipe has been posted without any alternations or additions to the ingredients. This recipe originally appeared in "Southeast Asian Cooking" by Barbara Hansen."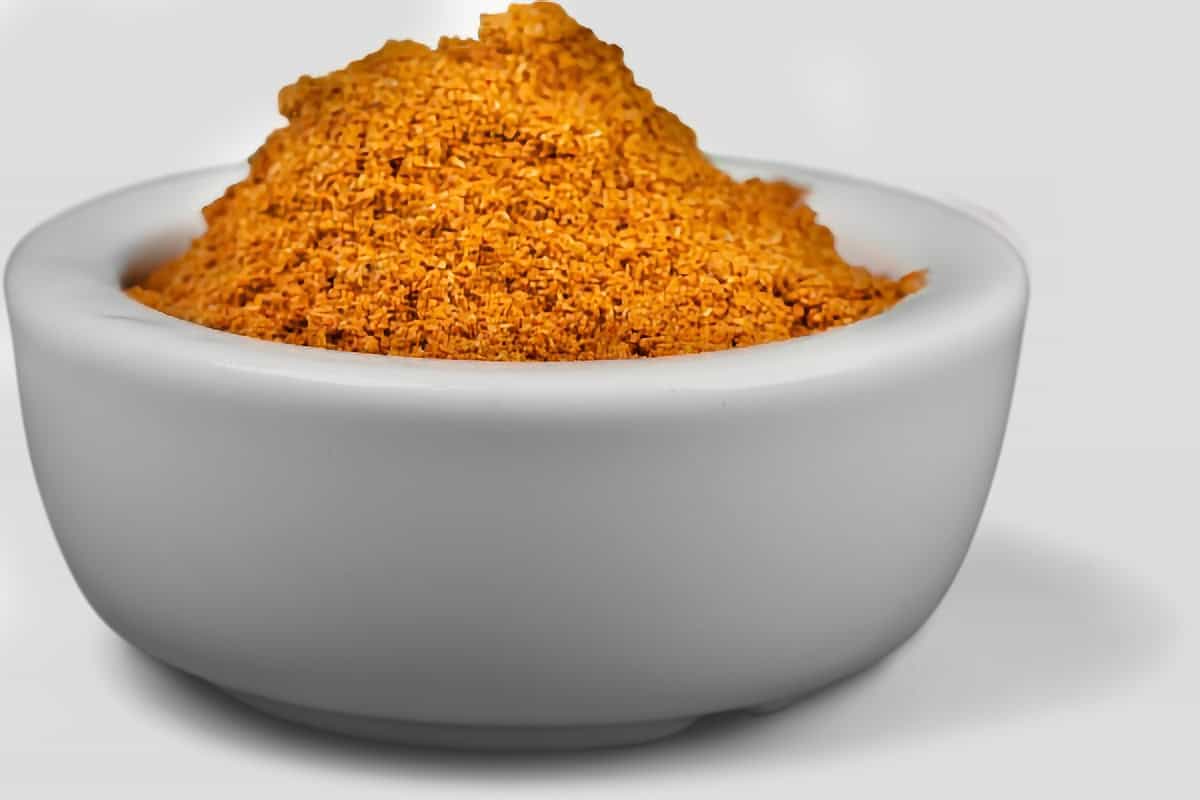 Rempah, a common curry blend for Brunei food and recipes, will infuse your meal with the most haunting flavors of garlic, ginger, lemongrass, spicy chili powder and golden turmeric. The entire kitchen smells like paradise when you cook with Rempah.
You can eat Rempah in any curry – vegetarian, chicken, fish, meat. The original recipe calls for anchovy paste, giving it that nice salty flavor. I have subbed miso paste, which also has a nice salty flavor. From Global Table Adventure.
---
You May Want to Join Our Boondocking Group on Facebook For More Information
You May Want to Join Our Campfire Recipes Group on Facebook For More Information
For More Photos Visit Our Instagram at World Recipes Daily – Our Big Escape