Greek cuisine is in common with many other cuisines of the Mediterranean, it is founded on the triad of wheat, olive oil, and wine. The Greek Dishes use vegetables, olive oil, grains, fish, and meat, including pork, poultry, veal and beef, lamb, rabbit, and goat.
History of Greek Cuisine and Greek Dishes
Our time in both Greece and the islands gave us so many recipes it was hard to choose the 34 that we liked the best. Greek cuisine is almost always baked instead of fried (healthy cooking) and the reason the Greeks are so long-lived. They prefer to create food that is sensuous with the herbs and seasonings instead of heavy sauces.
Health professionals have long been a proponent of Mediterranean dieting. The use of unsaturated fats like olive oil and unprocessed sugars that are replaced by honey is a nutritionist's dream. One Greek island, Ikaria due to 33% of its residents living over 90 years has been the source of many scientists' work. There are of course other reasons, low pollution, strong work ethic well into the 70s and even later are key values as well.
We spent months there and of course, when we arrived back home we sat down and said I wish I had some real Moussaka or Souvlaki so off to the web we went to find the best available recipes for the Greek dishes we loved so much.
Greek Yogurt Recipes
Greek yogurt is yogurt that has been strained to remove most of its whey, resulting in a thicker consistency than regular yogurt. Like many types of yogurt, strained yogurt is often made from milk that has been enriched by boiling off some of its water content, or by adding extra butterfat and powdered milk.
It is used in a variety of dishes, cooked or raw, savory or sweet. In western Europe and the US, strained yogurt has increased in popularity. Since the straining process removes some of the lactose, strained yogurt is lower in sugar.
Strained yogurt is used in Greek cuisine mostly as the base for tzatziki dip and as a dessert, with honey, sour cherry syrup, or spoon sweets often served on top. A few savory Greek dishes also use strained yogurt. In Greece, strained yogurt is traditionally made from sheep milk.
Greek Desserts
Proper Greek dishes are never complete without a decadent dessert. From festive cookies to syrup-laced pastry, Greek cuisine boasts an abundance of sweet treats to try.
Melomakarona are considered a typical Greek dessert that is based on ingredients for which Greece is well-known – oil, honey, oranges and nuts. Many Greek desserts make use of dried fruits and nuts, which can be found in abundance at local markets.
Baklava is a layered pastry dessert made of filo pastry, filled with chopped nuts, and sweetened with syrup or honey. It was one of the most popular sweet pastries of Ottoman cuisine.
Diples is a Greek dessert from the Peloponnese, made of thin sheet-like dough. They are essentially the same as angel wings, except that they are dipped in syrup rather than served dry.
Bougatsa is a Greek breakfast pastry consisting of either semolina, custard, cheese, or minced meat filling between layers of phyllo.
Greek Cheeses
As you know, Greece has a century-old cheese-making tradition. However, you might be surprised to discover that Greek cheese includes more than just feta.
Feta is a Greek brined curd white cheese made from sheep's milk or from a mixture of sheep and goat's milk. It is used as a table cheese, in salads such as Greek salad, and in pastries, notably the phyllo-based Greek dishes spanakopita and tyropita.
Metsovone is a semi-hard smoked pasta filata cheese (stretched-curd, pulled-curd cheeses) produced in the region of Metsovo. It is an excellent table cheese but is also perfect for grilling.
Kasseri is a medium-hard or hard pale yellow cheese made from pasteurised or unpasteurised sheep milk and at most 20% goat's milk.
It is a common table cheese used for sandwiches, 'saganaki' or pastries.
Kefalotyri is a hard, salty white cheese made from sheep milk or goat's milk in Greece and Cyprus. It can be added to stews and sauces or on top of hot pasta.
Greek Side Dishes
Fresh, flavorful ingredients like , olive oil, dill, potatoes, and tomatoes are at the heart of Greek cuisine.
Many food items are wrapped in filo pastry, either in bite-size triangles or in large sheets: kotopita (chicken pie), spanakotyropita (spinach and cheese pie), hortopita (greens pie), kreatopita (meat pie, using minced meat), kolokythopita (zucchini pie) etc.
In general, the Greeks do with filo what the Italians do with pizza; They have countless variations of pitas (savory pies). Greek cuisine uses seeds and nuts in everything from pastry to main dishes.
Traditional Greek Salads
Greek salads is a popular salad in Greek cuisine generally made with pieces of tomatoes, cucumbers, onion, feta cheese on top. It also includes olives and dressed with salt, pepper, Greek oregano, and olive oil. Our favorite traditional Greek dishes.
Common additions include green bell pepper slices or caper berries. Greek salad is often imagined as a farmer's breakfast or lunch, as its ingredients resemble those that a Greek farmer might have on hand.
Outside Greece, "Greek salad" may be a lettuce salad with Greek-inspired ingredients, even though the original dish is distinguished by the absence of lettuce.
There are many other salads in Greek cuisine. Lahanosalata is a shredded fresh cabbage salad dressed with olive oil, lemon juice, and garlic.
Cypriot salad, which consists of finely chopped tomatoes, capers, cucumbers, onions, flat-leaf parsley, feta cheese, dressed with olive oil and lemon or red wine vinegar, and closely resembles the "Greek salad" of Greece.
34 Easy Greek Cuisine Recipes & Greek Dishes
---
---
Delicious, packed with Mediterranean flavors and covered in a rich and thick tomato sauce! This is a warming and extra hearty Greek dish, perfect for a cold evening!
This traditional Greece Recipe of Soutzoukakia recipe was introduced to Greek cuisine at the beginning of the 20th century and has its origin from the city of Smyrni or modern-day Izmir. The secret ingredient that makes these meatballs (Soutzoukakia) unique is nothing else than cumin. Cumin is a very fragrant spice that will soak through the meat and infuse it with its unique aroma, but be careful, use in moderation as it can be a little overpowering!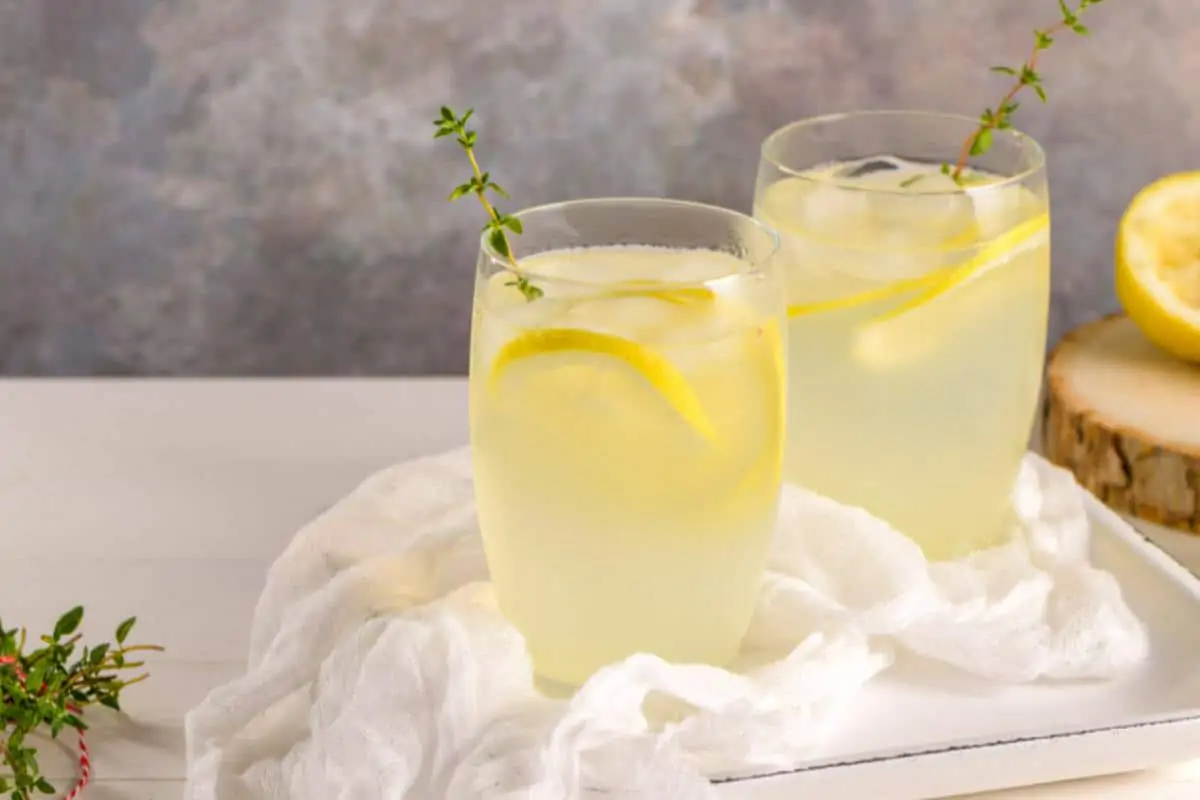 You probably won't find this served all over Greece. To a Greek, Ouzo is drunk straight with a little iced water. However, in Greek communities outside of Greece, there is a growing trend to create innovative Greece Recipe drinks with not only Ouzo but Olive Oil as well.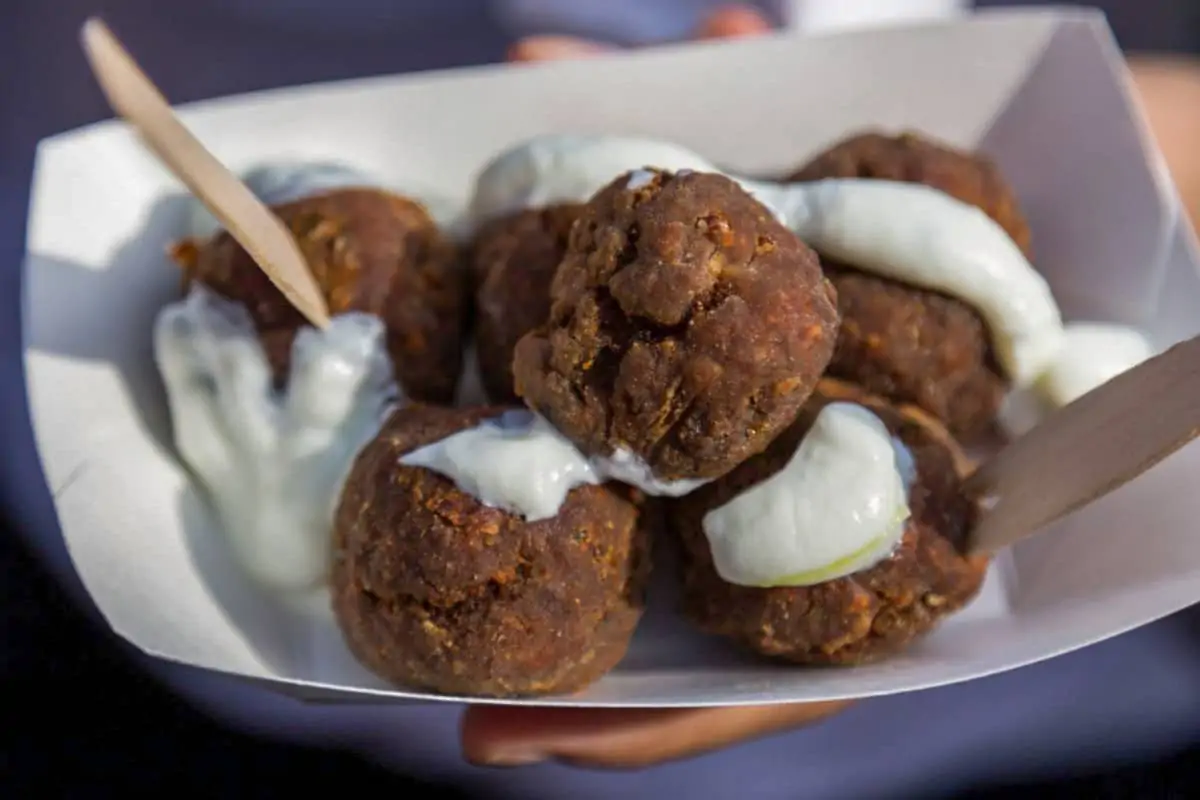 Flavorful and delicious, this Greece recipe for meatballs is super easy to make, melt in your mouth tender, and will have everyone begging for seconds! Meatballs are a favorite of mine, something we make often, if not on a weekly basis at my house. These Greek Meatballs are packed full of Mediterranean inspired flavors like fresh mint and garlic, served alongside Tzatziki sauce and Greek Salad. Fresh and flavorful, these meatballs will have you coming back for more.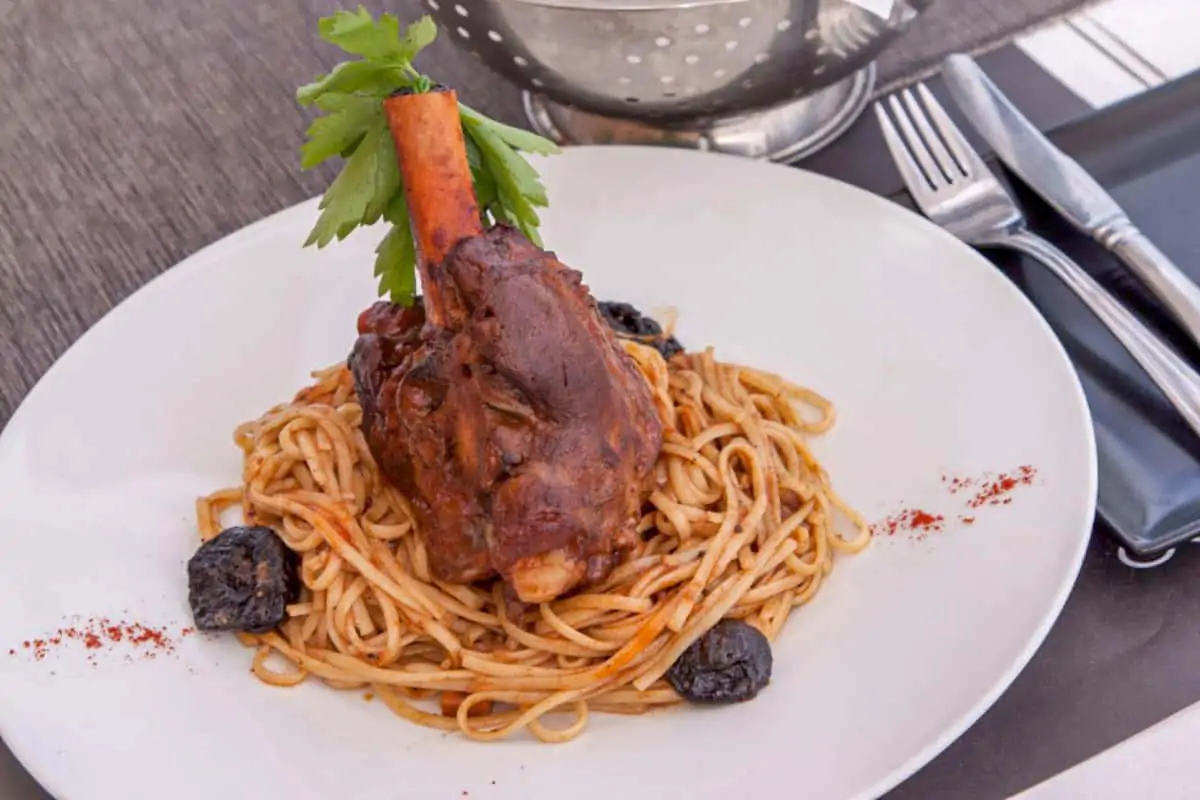 Check out these easy slow-cooked lamb shanks with waxy potatoes. Kleftiko is a Greece Recipe dish of lamb and potatoes slow cooked with white wine, lemon, and oregano. Serve with bread for mopping up juices, and a green salad dressed with red wine vinegar and olive oil.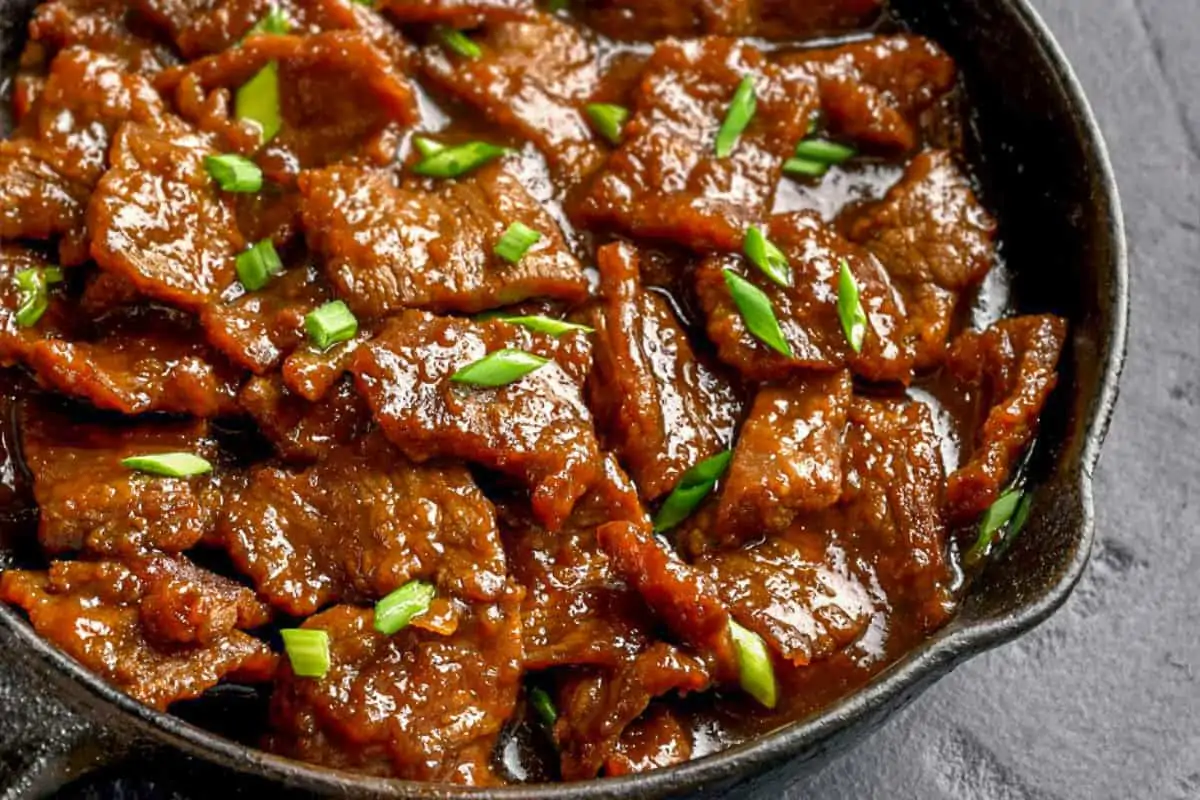 For a taste of Greece, this one-dish Greece recipe complete meal is sure to be a hit. Feta cheese accents the authentic flavor. One of the easy Greek dishes.
I absolutely love this Greek recipe for Greek chicken bites. They are absolutely delicious and full of flavor. They hit the mark with tender chicken coated in flavorful Greek spices and perfectly cooked in a hot skillet! The best part though is that this Greece recipe for Chicken is tasty enough for adults to love, but also familiar enough for kids and picky eaters to enjoy. You could even trick your kids into thinking these are just chicken nuggets.
In Kephalonia, souvlaki is traditionally made with pork, but for as long as I can remember, I have always preferred chicken.
The island lifestyle is completely different from the go-go-go, frantic pace of my life in Toronto. I'm sad that I won't be heading back this summer, but I try to bring a little bit of Greece into my daily life through food. There are a few things that are really important when cooking Greece recipe or Mediterranean recipe style dishes, but I believe that the most important is to start with a high-quality olive oil.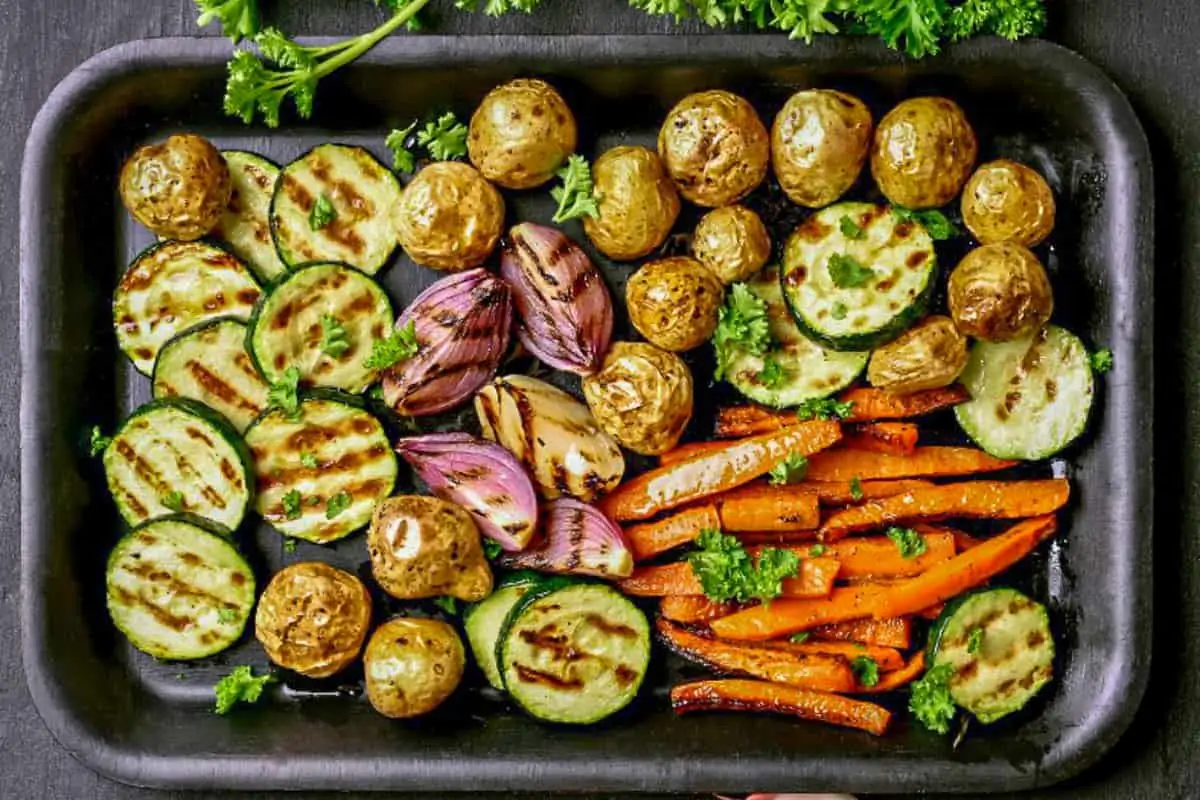 My first experience with Briam was more than 10 years ago at a restaurant on the island of Patmos. We asked the owners, an older Greek couple, to surprise us with their best homemade dish. And we were served humble bowls of Briam with assorted warm bread, and a side of tasty feta. Absolutely delightful baked Greek dishes.
That's the thing about Greek cooking that I absolutely adore, you can take a few simple ingredients and turn them into a feast!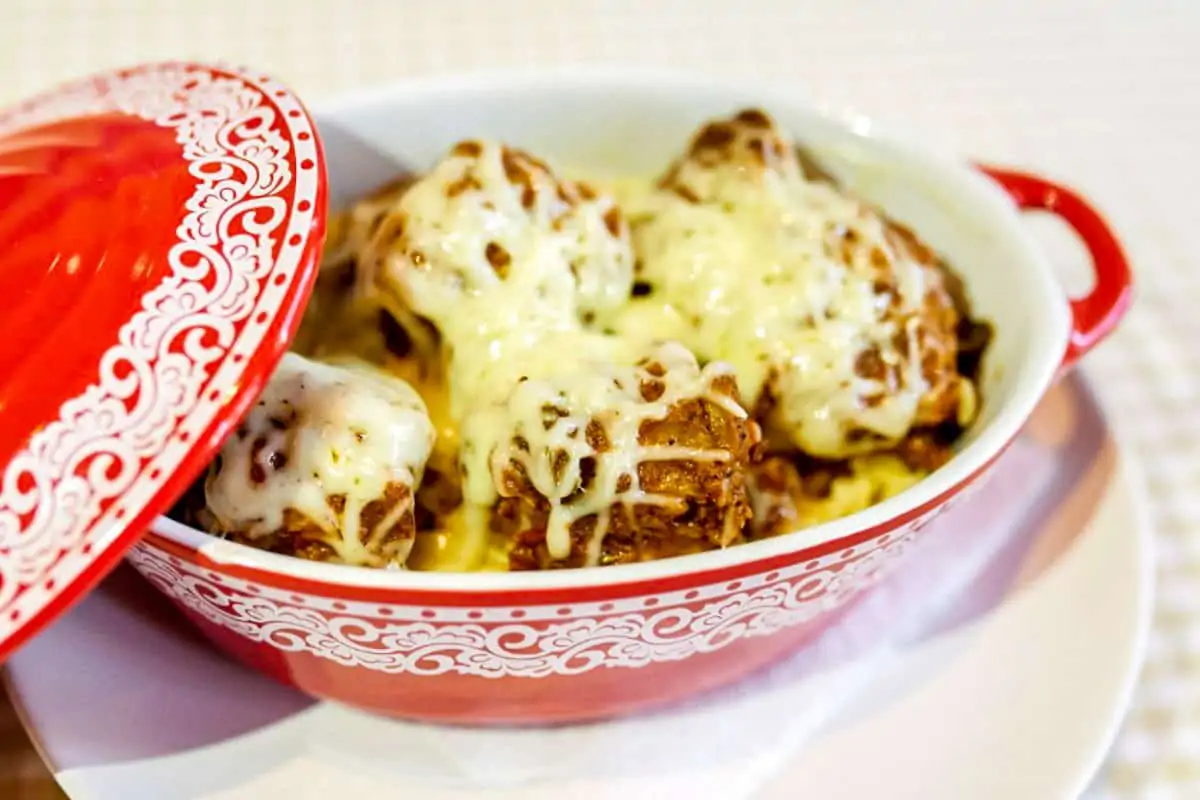 Lightly tomato-sauced-up orzo baked in a skillet with red peppers, kale, chicken – or chickpeas – and a topping of feta, lemon juice, and fresh dill is something that I am never disappointed to eat on a chilly weeknight in November.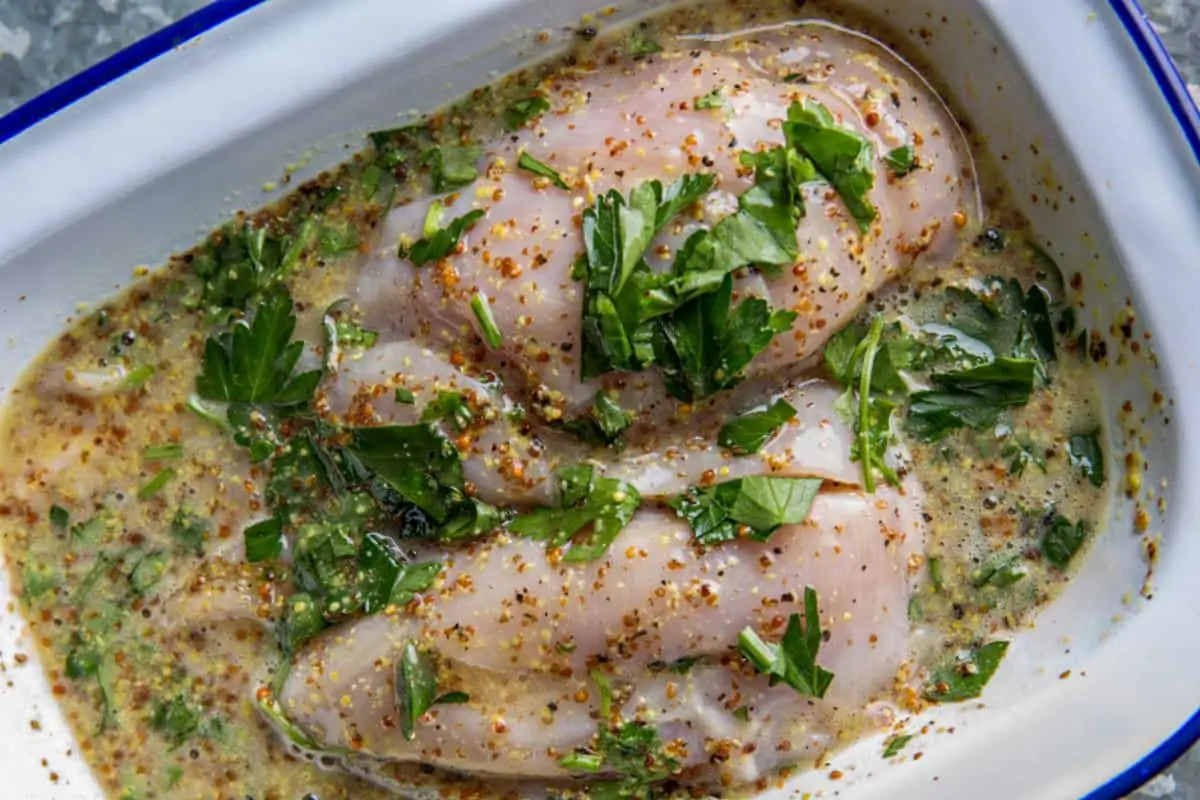 This Greece recipe for marinade is my favorite go-to recipe for anything and everything chicken and it does double duty as a dressing for salads too.%0AMarinade the chicken in just half of this marinade and reserve the other half for basting the skewers as they cook, if you so desire.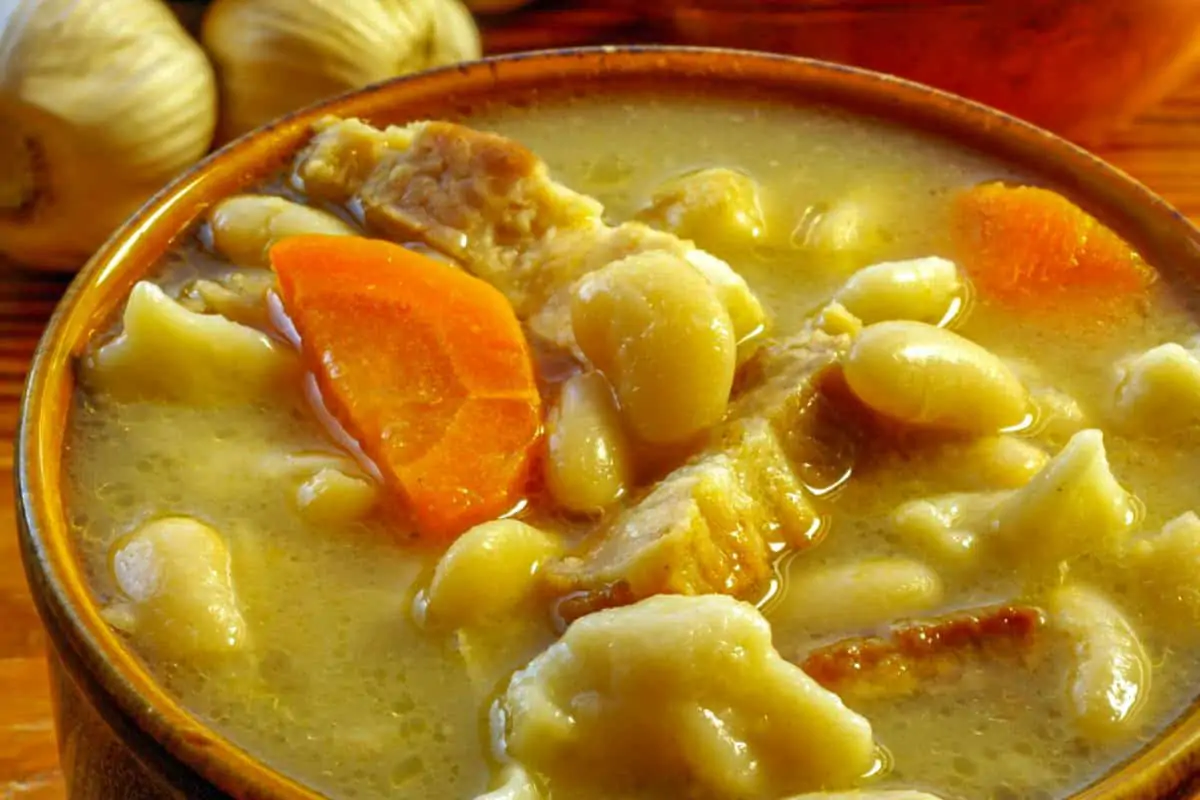 Back in ancient times, beans were thought to be extremely beneficial for the body. They were easy to grow in the villages throughout Greece, and as a result, remain a popular dish to this day. Also, for this reason, there are many variations of this dish – each specific to a region of Greece. So if you find yourself traveling there, be sure to order Fassolatha from different areas and taste their interpretation of it!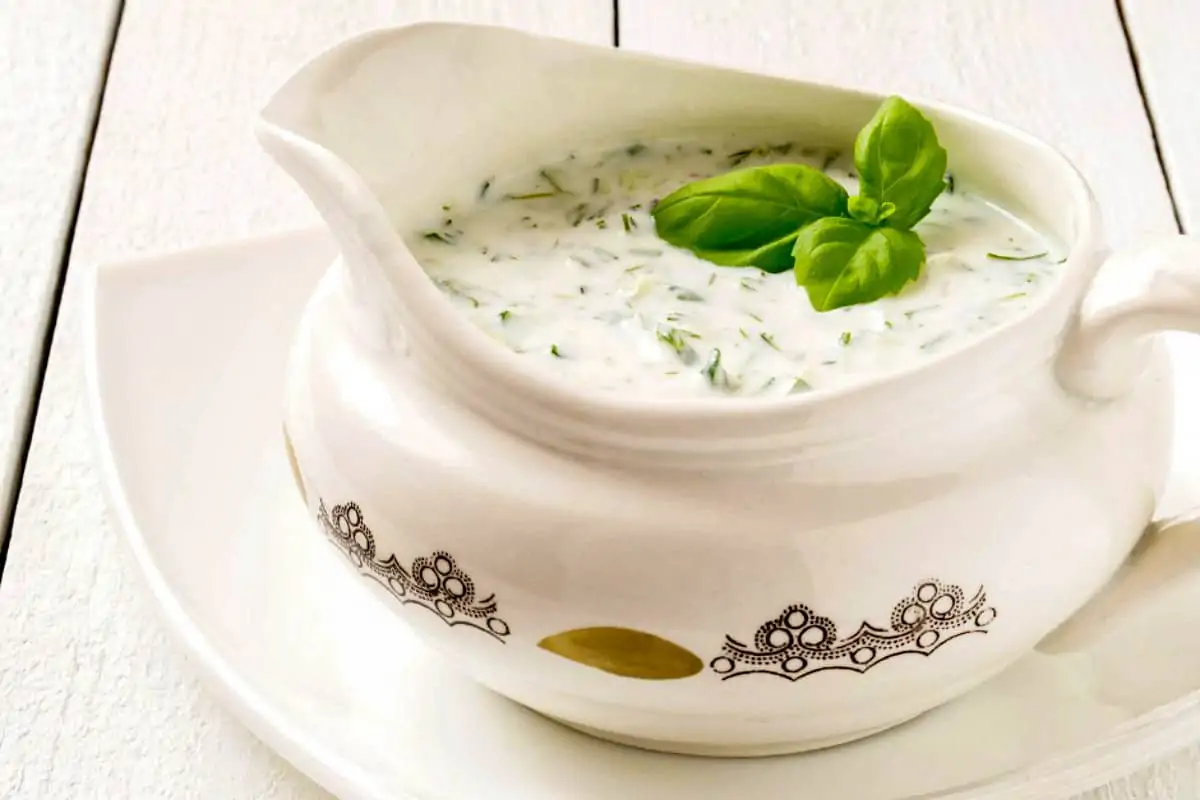 Tzatziki, cacık or tarator is a dip, soup, or sauce found in the cuisines of Southeast Europe and the Middle East. It is made of salted strained yogurt or diluted yogurt mixed with cucumbers, garlic, salt, olive oil, sometimes with vinegar or lemon juice, and herbs such as dill, mint, parsley, and thyme. This was one of my favorite Greek foods and I even took a class to learn to make this one at home.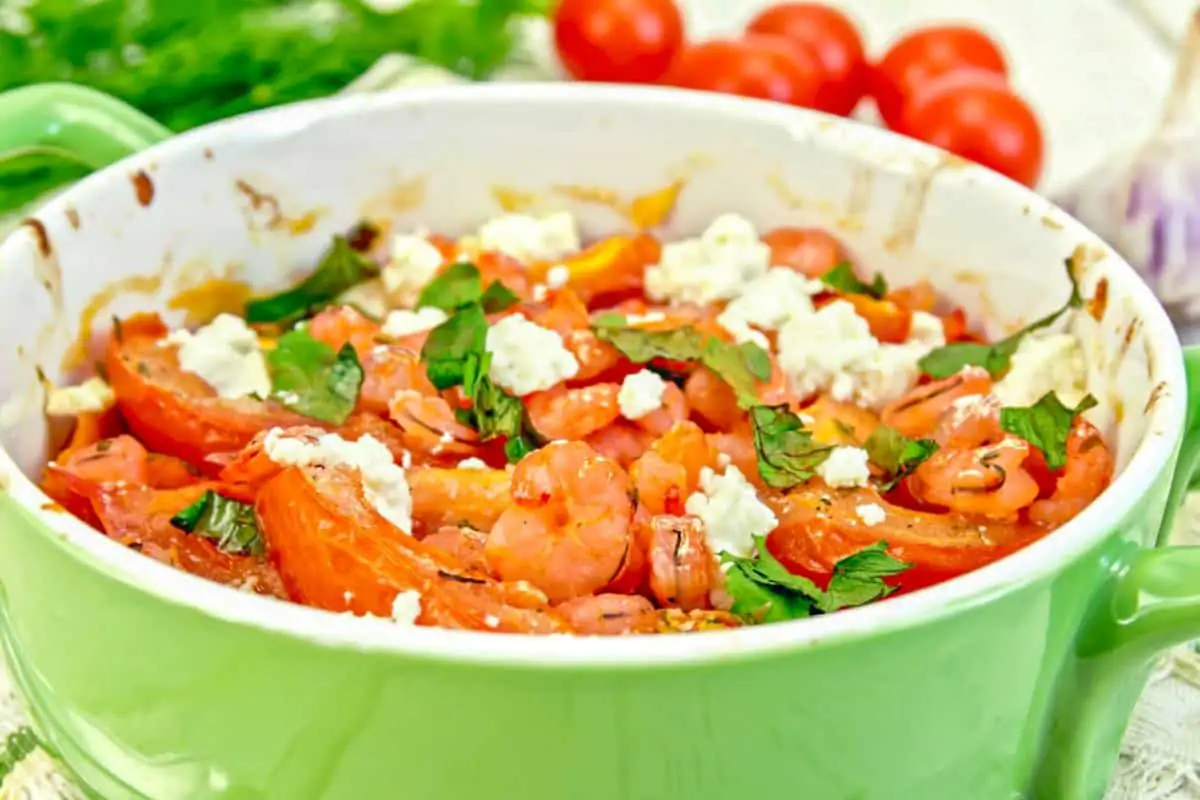 It's a Greece recipe made almost entirely from pantry and freezer staples, it has quickly become one of my go-to meals when I have to hit the kitchen running. You begin by making a quick Greek-spiced tomato sauce on the stovetop. Then you nestle the shrimp in the sauce, top it with chunks of feta, and slide it into the oven to bake.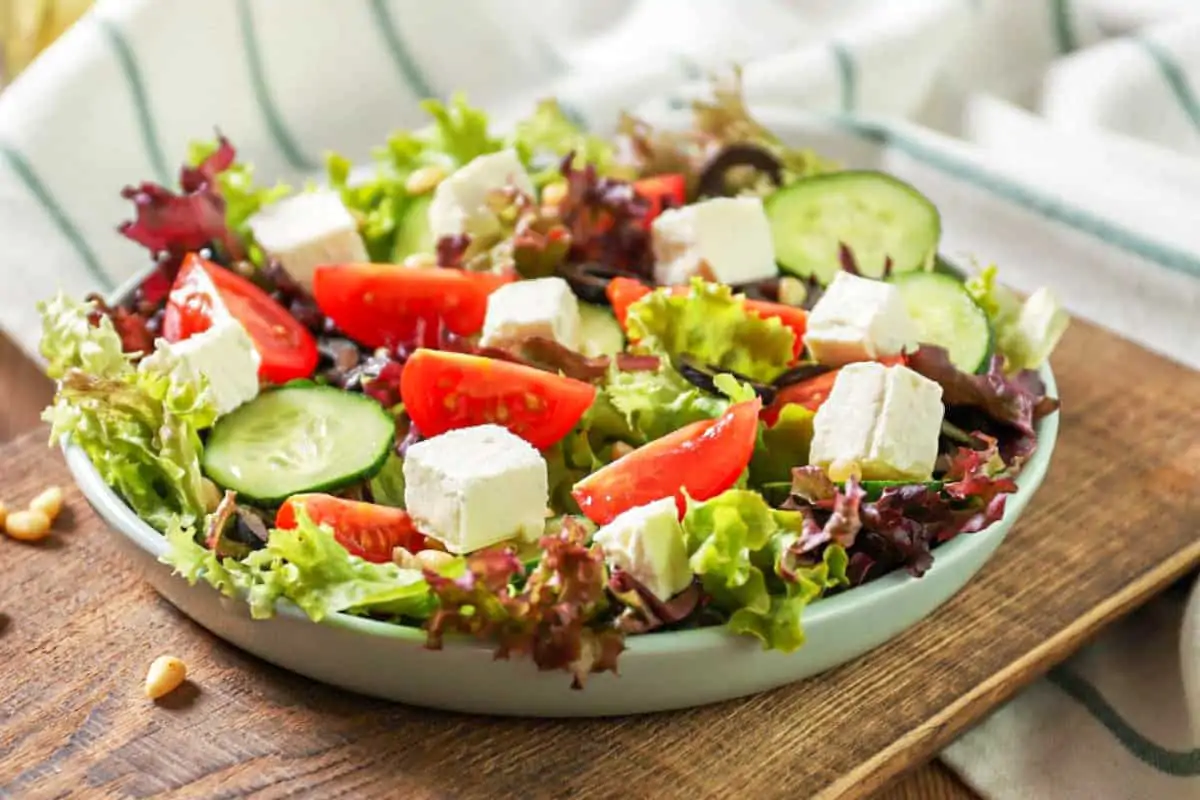 I know you might be thinking that the title of this post is a bit of an exaggeration but I made it and I ate it. I can assure you that, if anything, the title plays down how good this Greek salad is. I had thought of calling this The Best Greece Recipe for Salad in the Whole Entire Universe, but I thought that might be overdoing it a bit.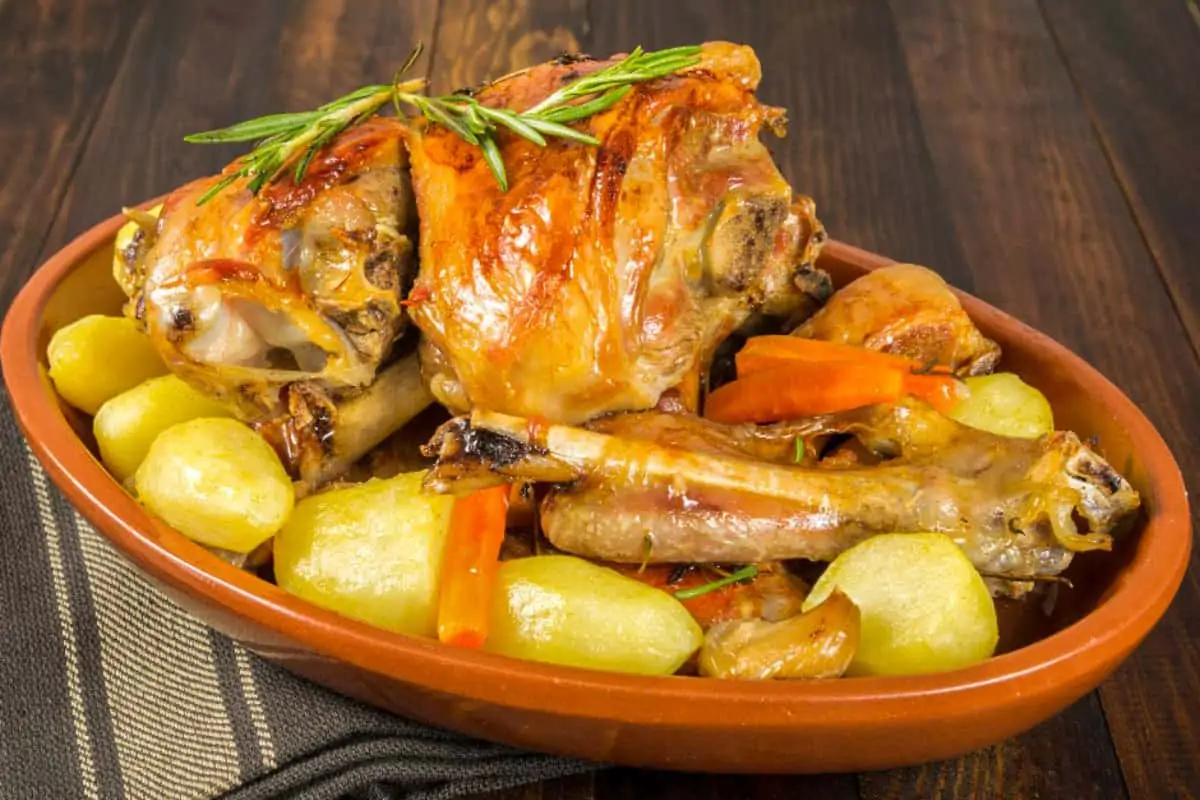 How something so simple can taste so good may be difficult to understand, but it does! This Greek recipe for baked lamb will be a treat for you and your family.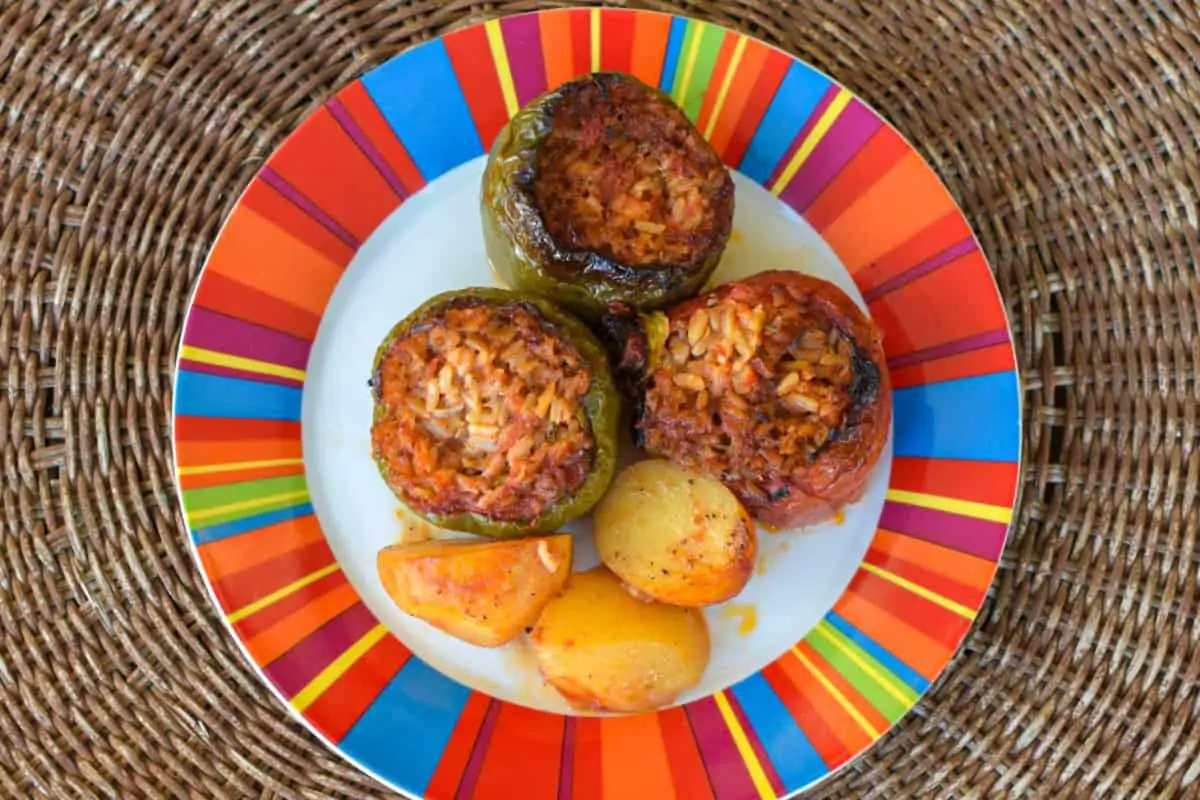 The tradition of stuffing vegetables goes back centuries and in Greece, Yemista is a beautiful celebration of just how colorful and sweet vegetables are.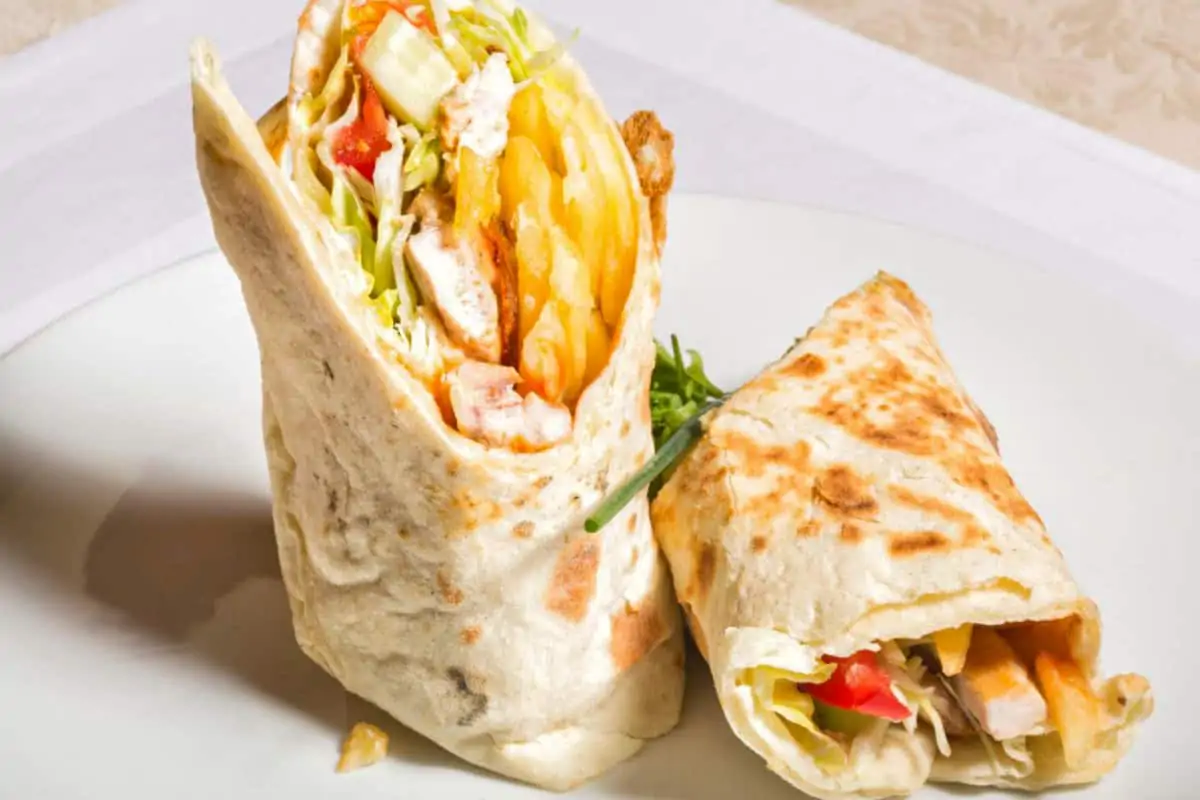 Greek Chicken Gyro, a healthy alternative to the classic Greek gyro you'd find at Greek festivals around the world. Yes, it's true. We love a delicious gyro (pronounced: yee-roh) served with fresh tzatziki and wrapped in a homemade pita. This was the Greek Recipe that was closest to the ones in Santorini which were our favorites.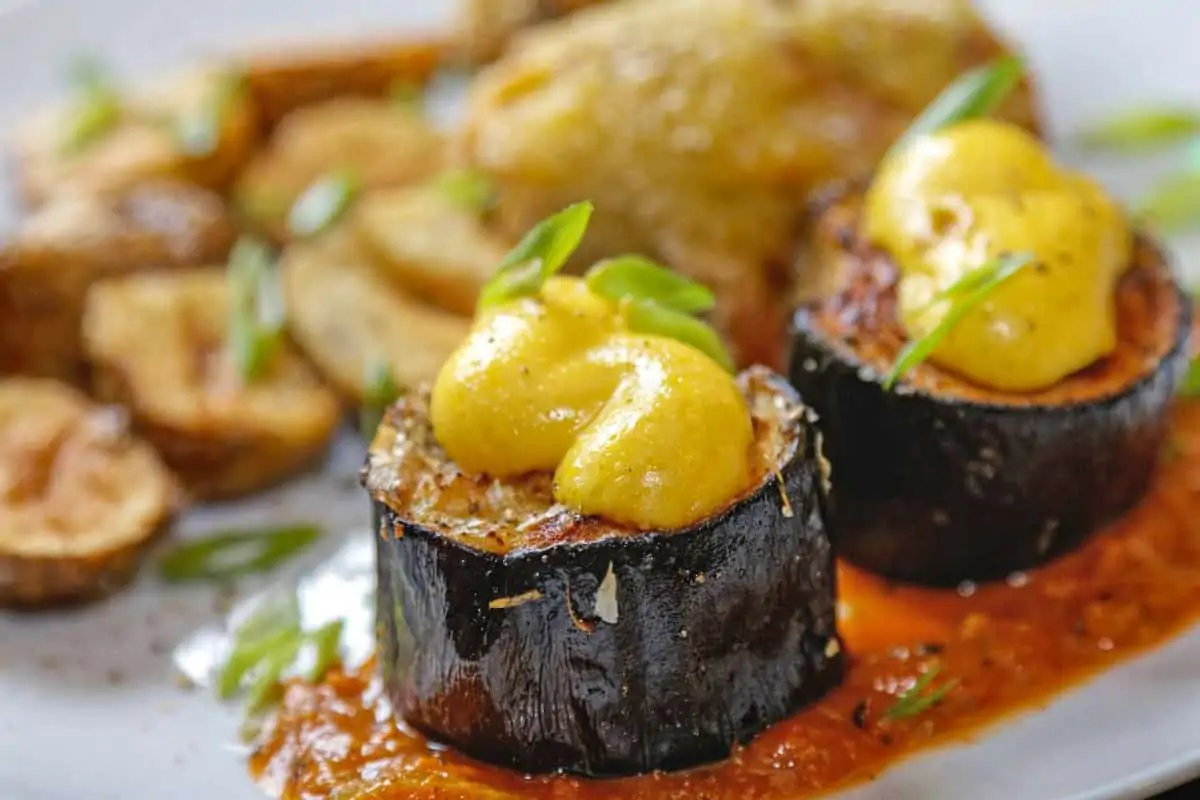 So tonight, we have a few things to combat: the sugar overload of yesterday, our first long day on set for the production of Coco's show, snow and freezing temperatures up here. That's a lot, so I am making sure we have something delicious, SAVORY, and that qualifies as Mega Comfort-food! Yia-yia's Greek Eggplant and Potatoes.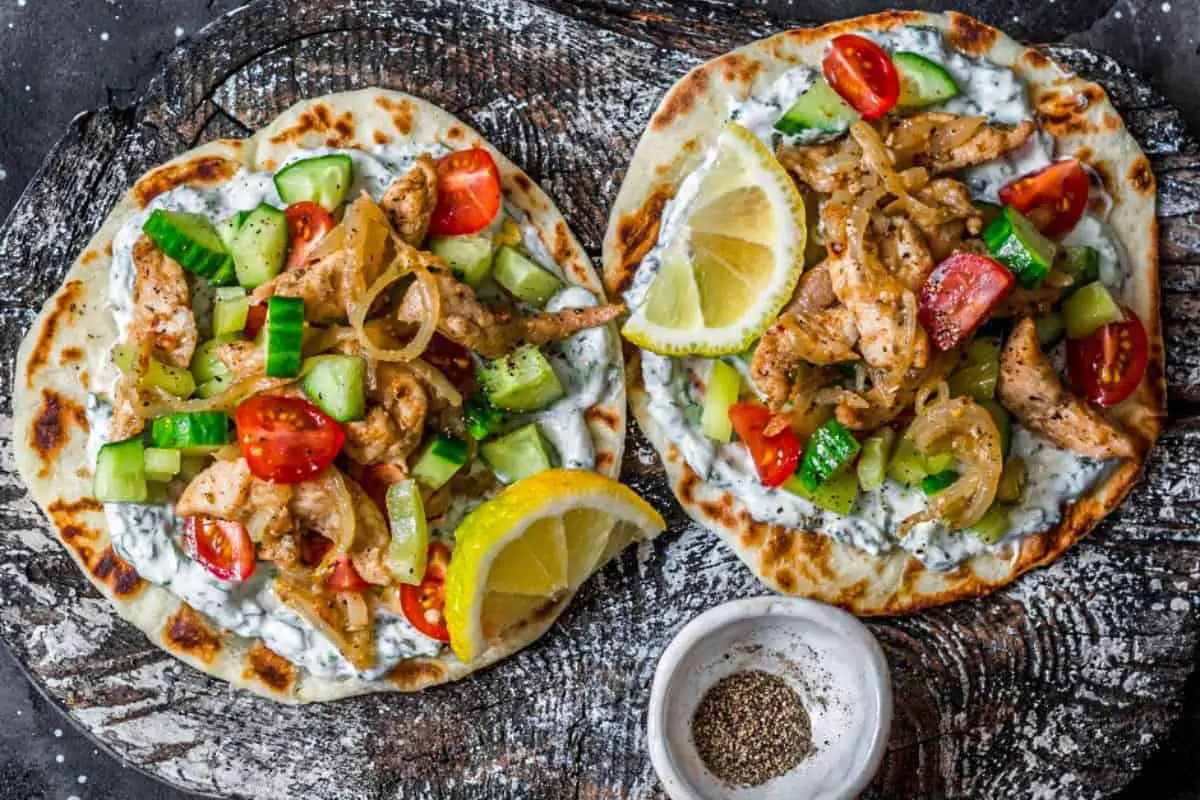 It's hard not to love the flavors of a good Greece Recipe. Creamy hummus. Salty feta. The fresh taste of the tomato-cucumber salad studded with parsley. The sharp tzatziki. Briny olives. And of course, a lot of lemons! Especially on the lemon-oregano glazed chicken!
Put all that together and you have one visually stunning flatbread AND a flavor party for your taste buds!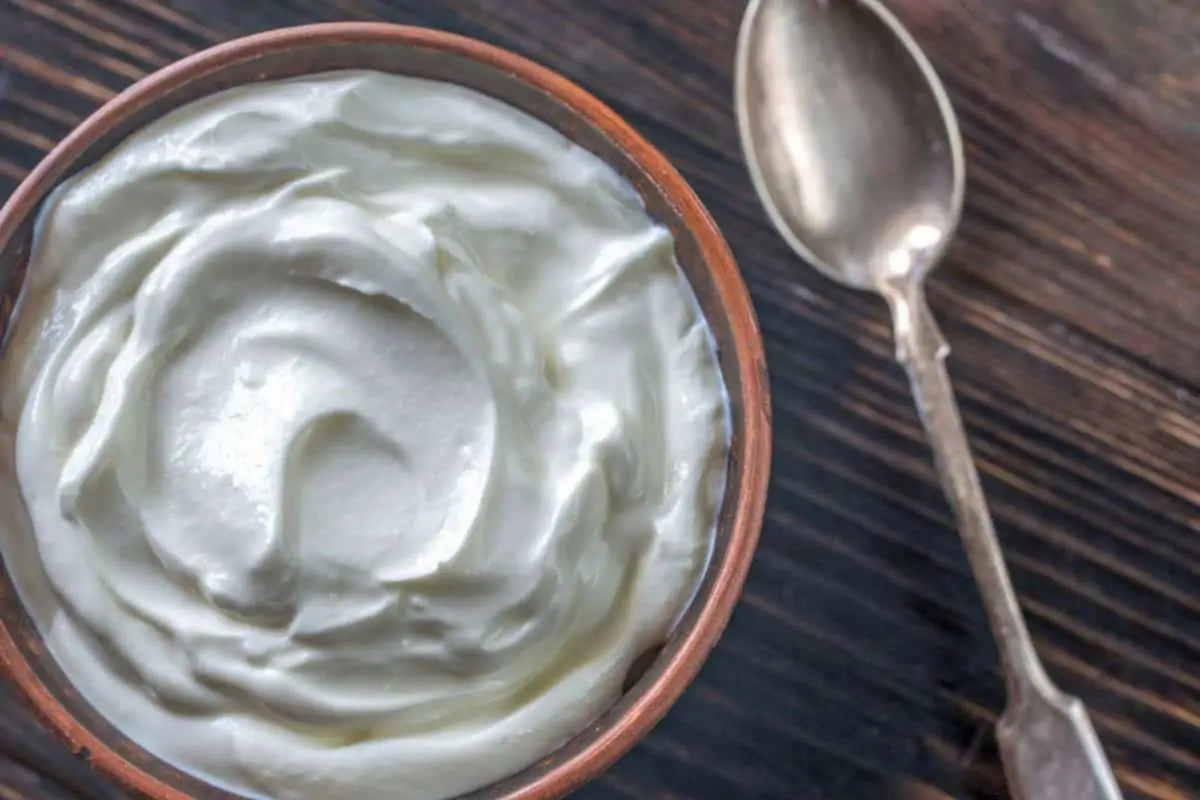 It's easy to make yogurt at home, but it helps to understand the process. Here's how to make most kinds of yogurt, including luscious thick styles like Greek yogurt and labneh.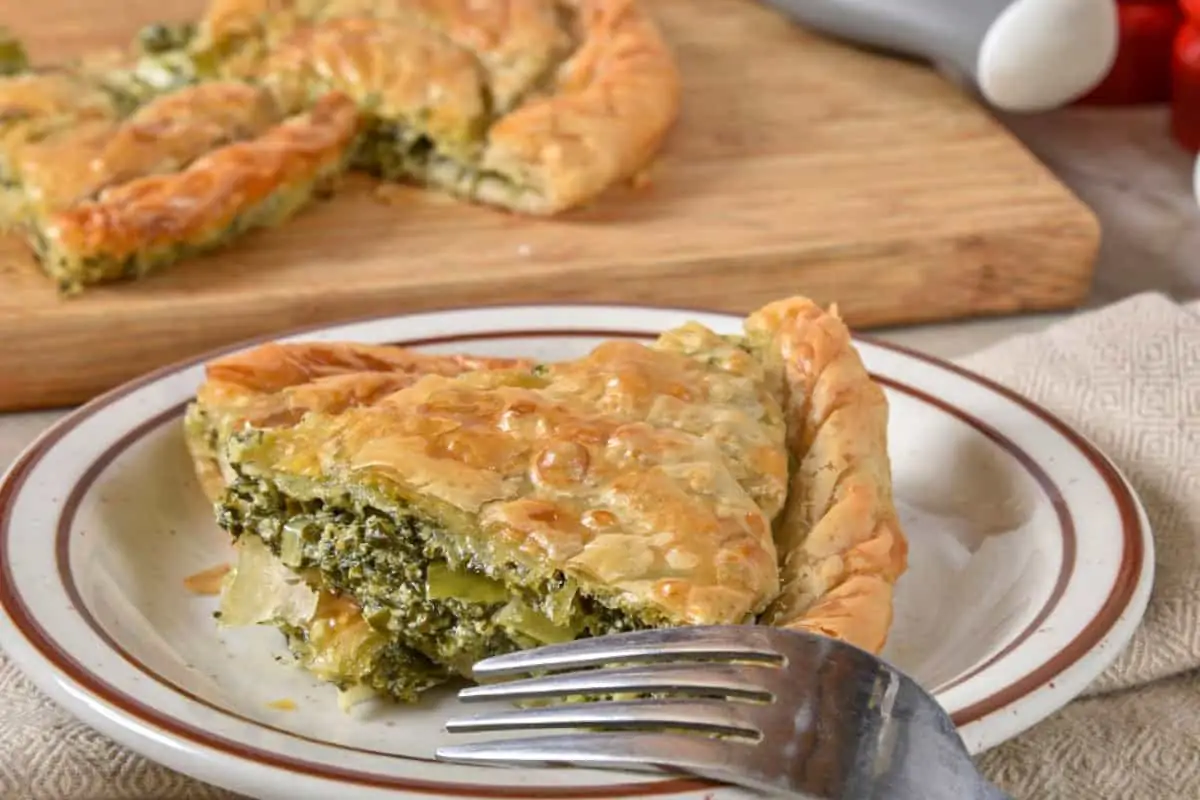 Spanakopita is a delicious savory Greek pie made of perfectly crispy layers of phyllo dough and a comforting filling of spinach and feta cheese. … Spanakopita makes a great side dish for large holiday dinners next to lamb or lemon chicken. But it can easily stand alone as the main dish.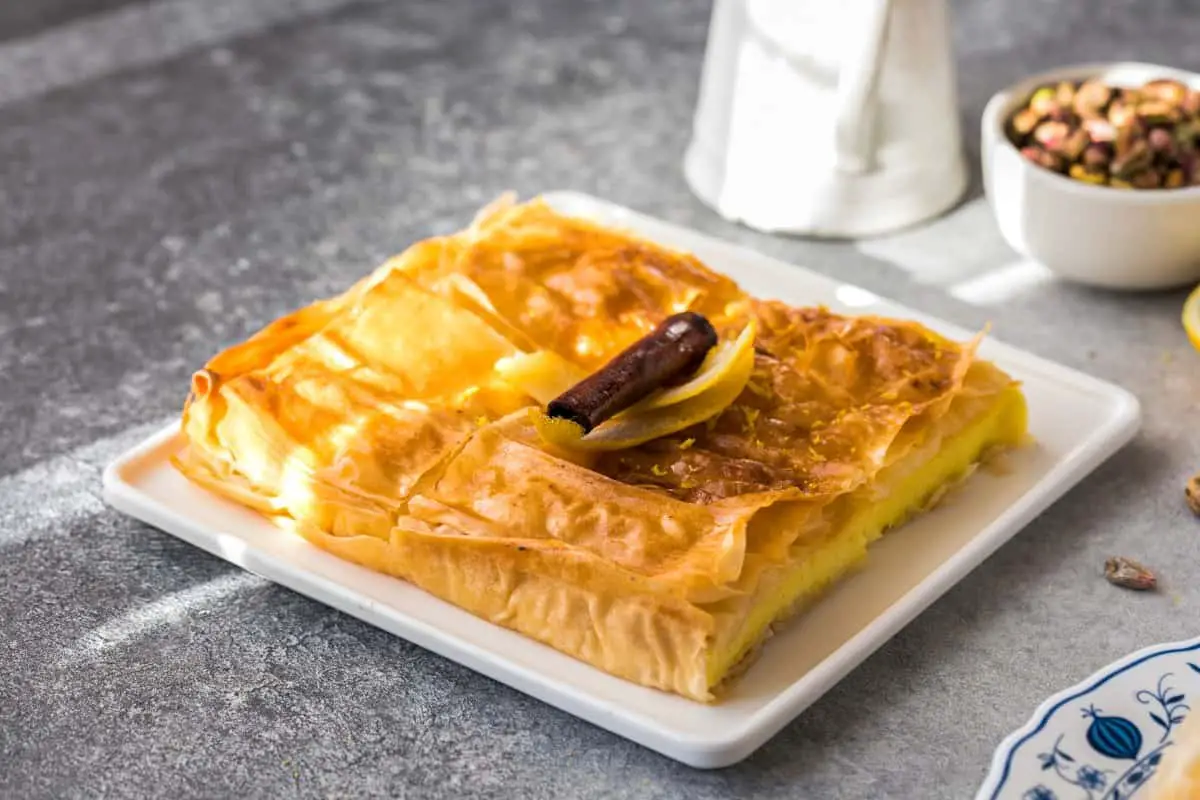 Galaktoboureko is a traditional Greek dessert, possibly the king of sweets for many in Greece and the one I prefer the most. It is a semolina custard dessert, baked between phyllo dough, then drenched in a scented syrup when finished.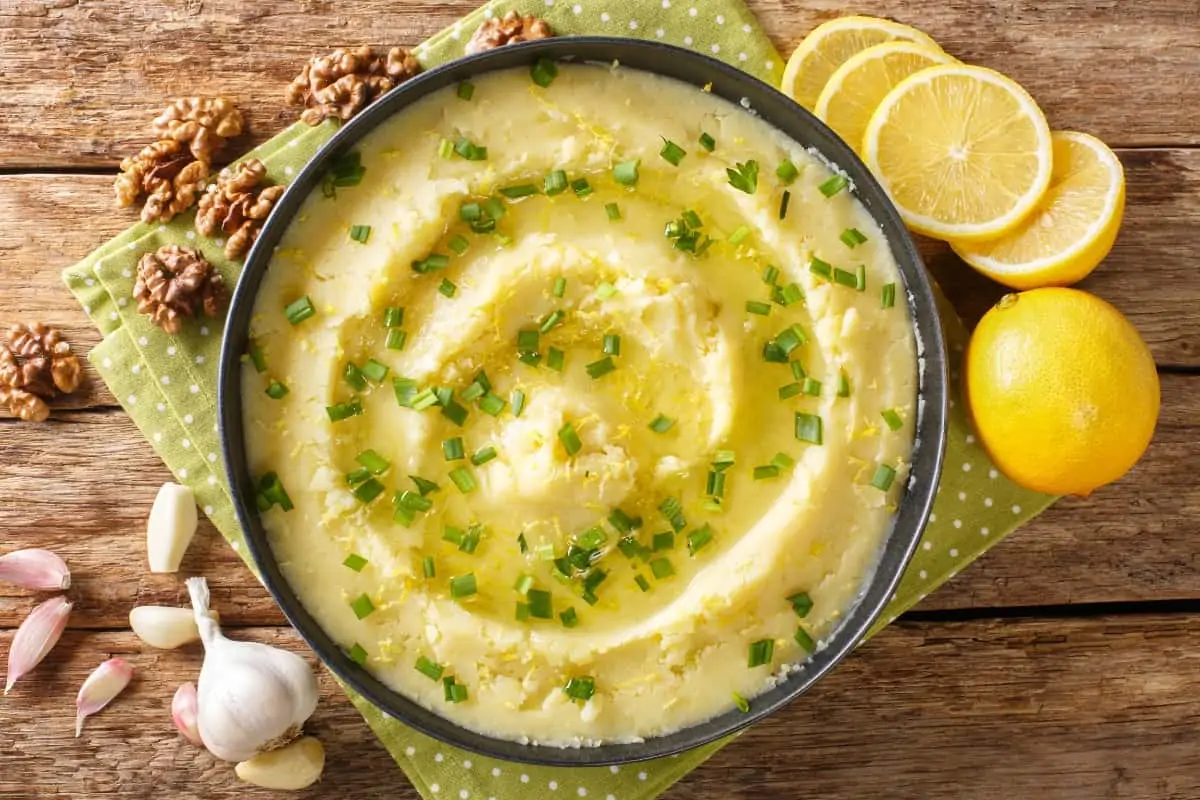 Hearty, rich, and flavorful, skordalia is a must-try Greek dip! This dish takes its name from one of its main ingredients, skordo, or garlic.
The crushed garlic is combined with potatoes, almonds, olive oil, and lemon juice, resulting in utter deliciousness. This garlicky-tangy dip is ideal to serve with crackers, veggies, or pita bread.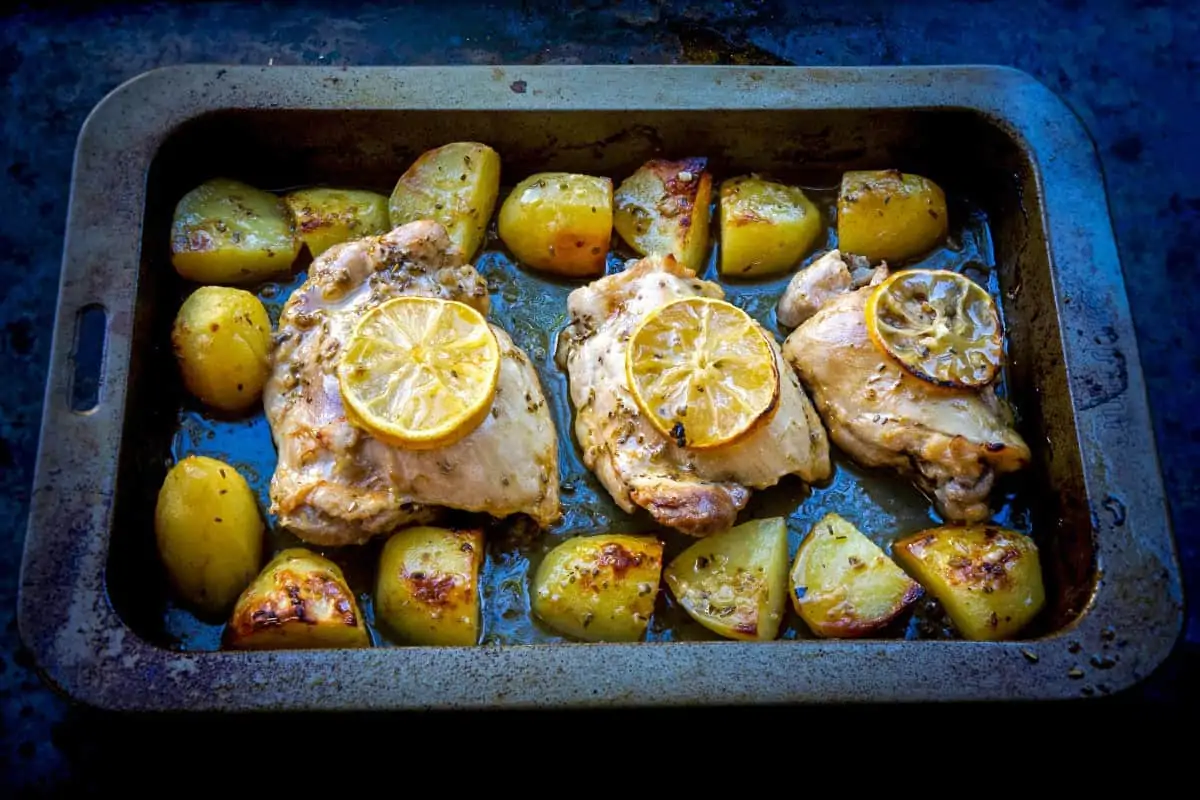 Roasted chicken and potatoes (kotopoulo kai patates sto fourno). It is comforting, delicious and reliable. It was a typical Sunday noon dish and along with a salad and some cheese it makes up a complete meal, fit for company. When it is roasting, the whole house has an aroma of garlic and spices.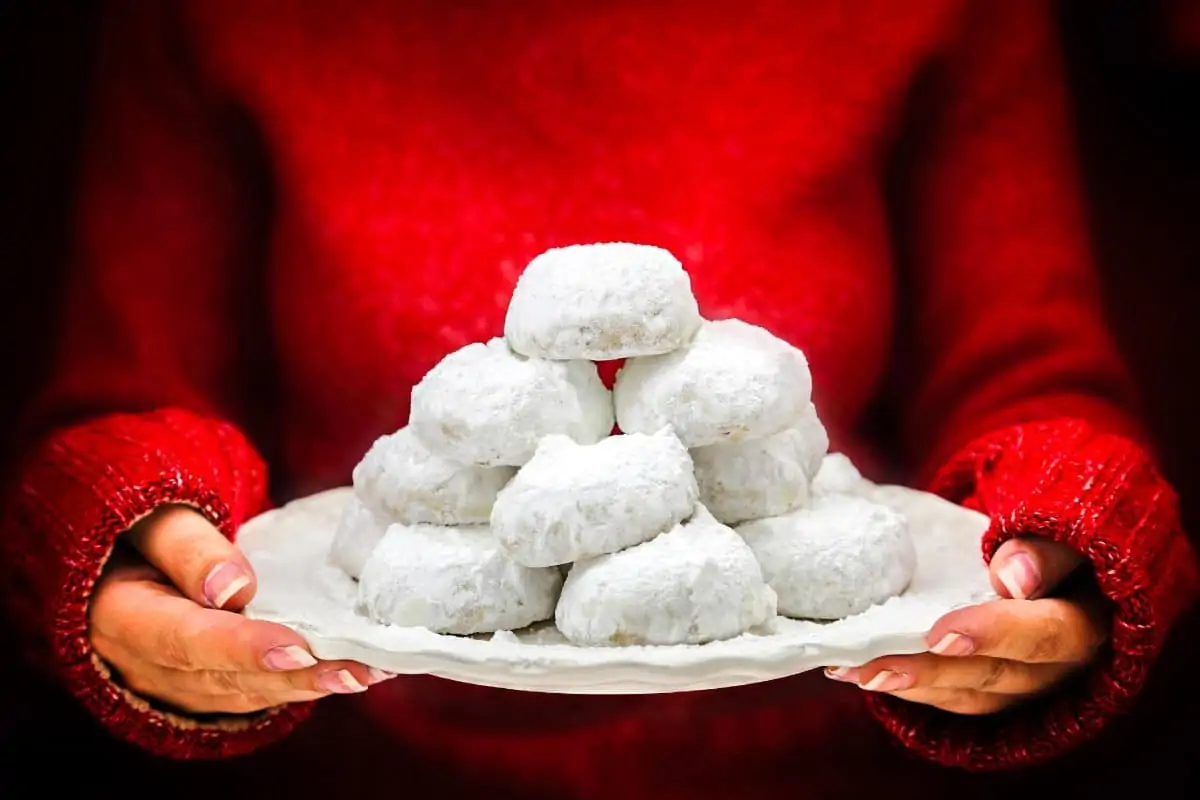 These Kourabiedes are a classic Greek cookie. Some call them wedding cookies, some call them Christmas cookies. They're buttery, crumbly, sweet, but not too sweet, and the perfect holiday treat!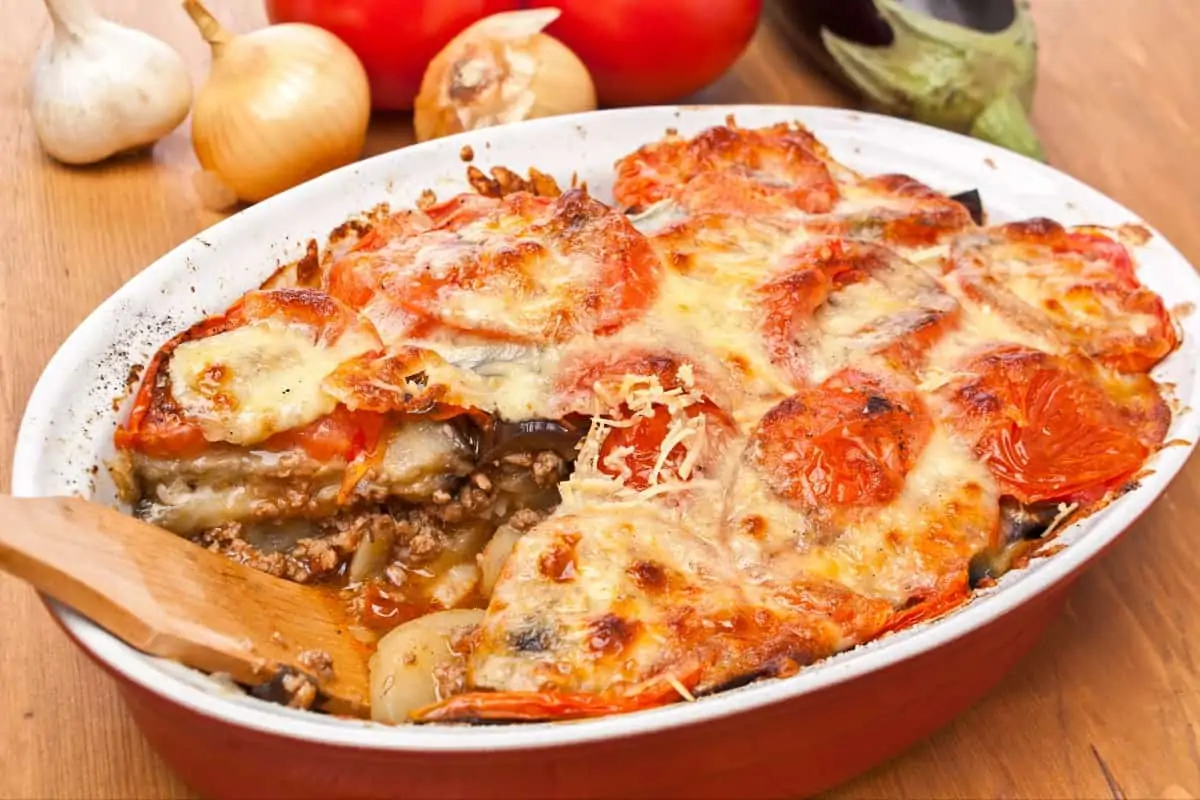 Moussaka is a traditional dish of baked sliced aubergines with a tomato and meat (usually lamb) sauce and an egg-enriched béchamel topping. It's most commonly associated with Greece. Greek salad is all you need on the side.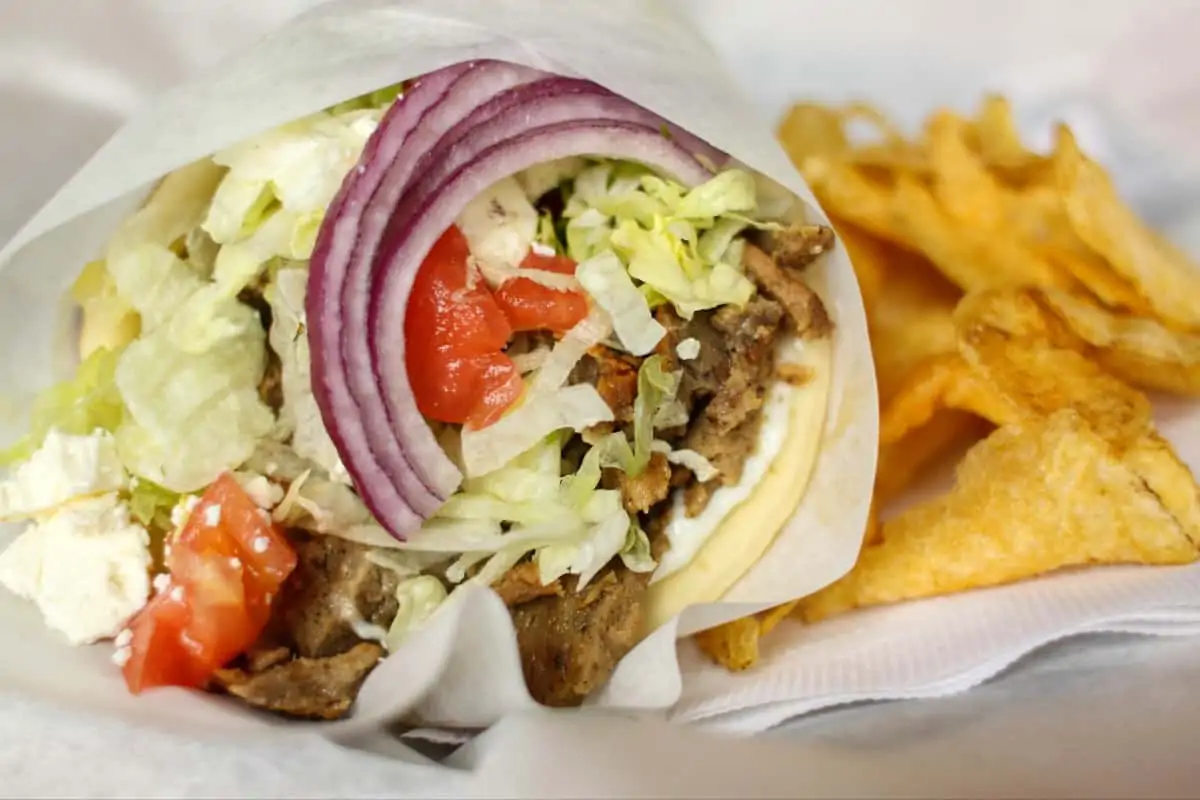 Gyros are classic Greek fast food. In our version, we swap the traditional spit-roasted meat for slow-cooked, pull-apart shredded lamb, and add a moreish garlicky sauce.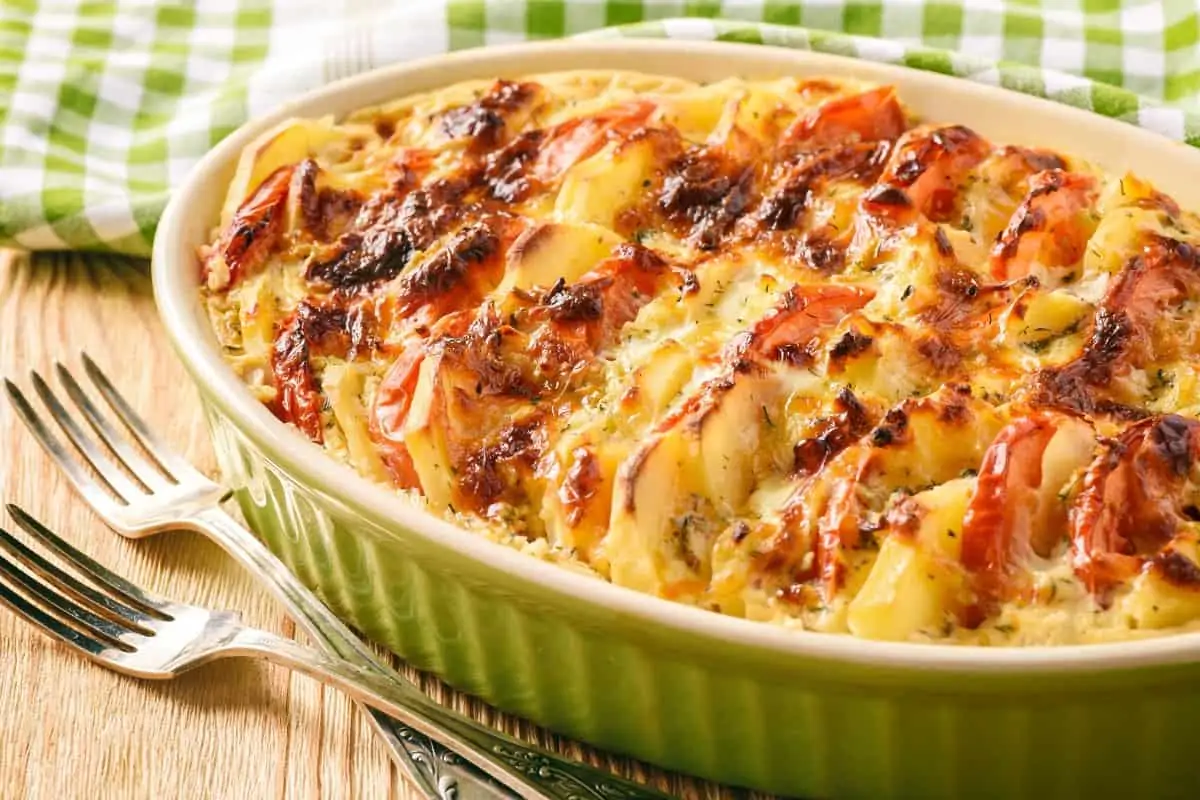 This simple and delicious dish inspired by the cuisine of Crete is perfect just with a leafy salad but also makes a great accompaniment to lamb or fish. If you fancy making it even richer, you can add a dash of double cream.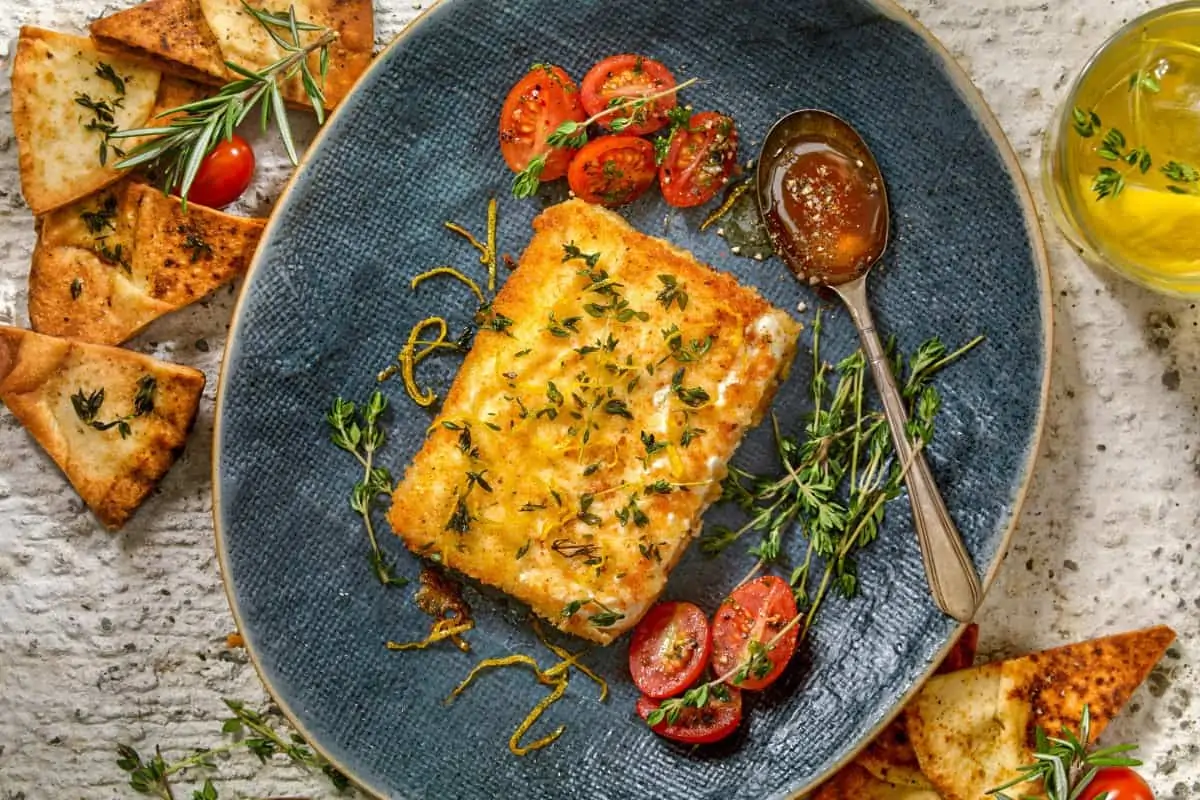 Keep things simple when it comes to entertaining with this fried feta saganaki. A good quality aromatic honey goes really well with fried feta, as does any seasonal fruit, therefore this recipe uses fresh peaches and figs.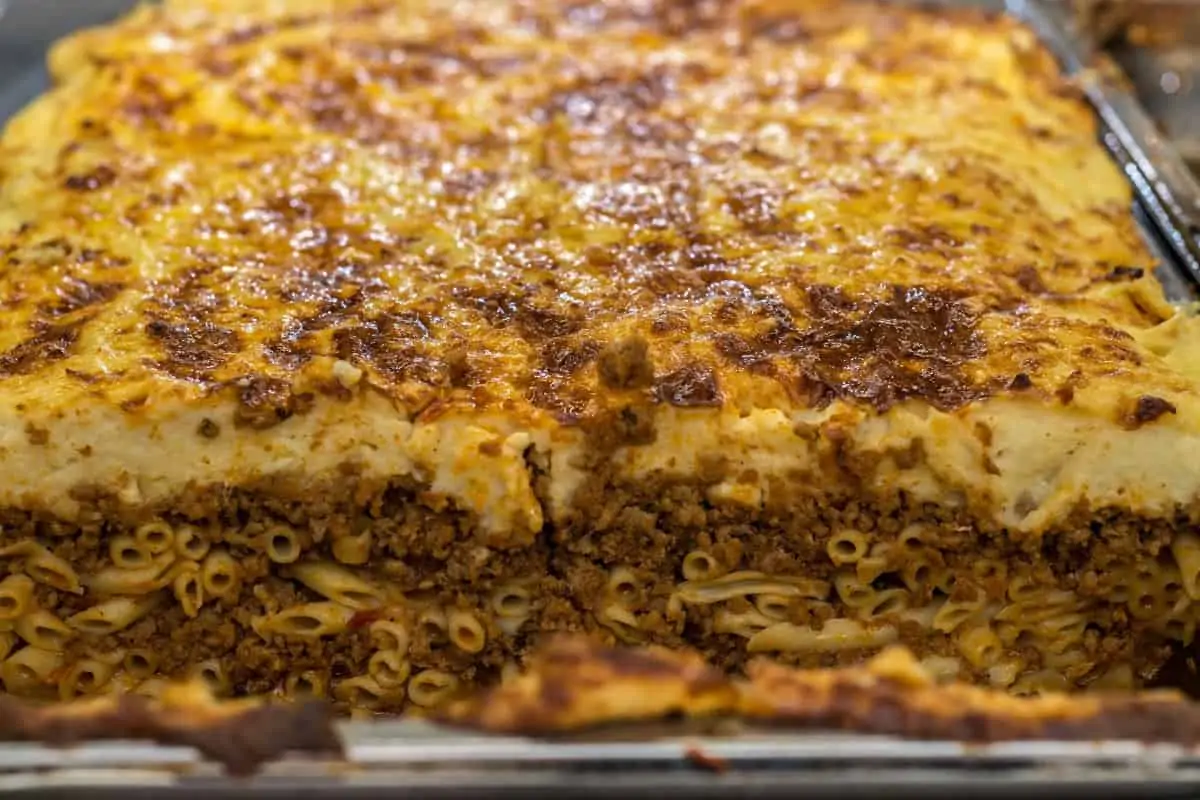 Bring the sun-kissed flavors of Greece to your table with our easy pasticcio recipe, made with a lamb mince base and creamy feta cheese topping.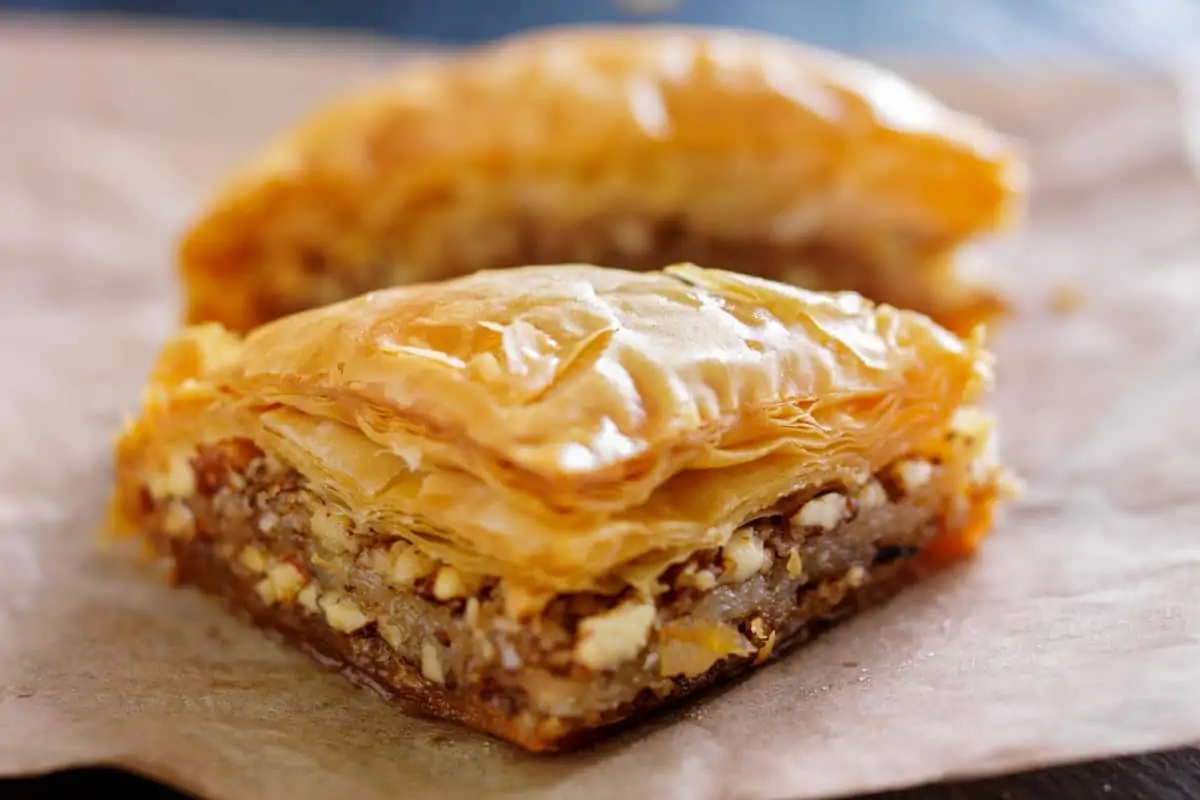 Versions of this crisp, nutty confection abound in Greece, Turkey, the Caucasus and the Middle East, but how do you reproduce it at home? We came up with the best, failsafe recipe!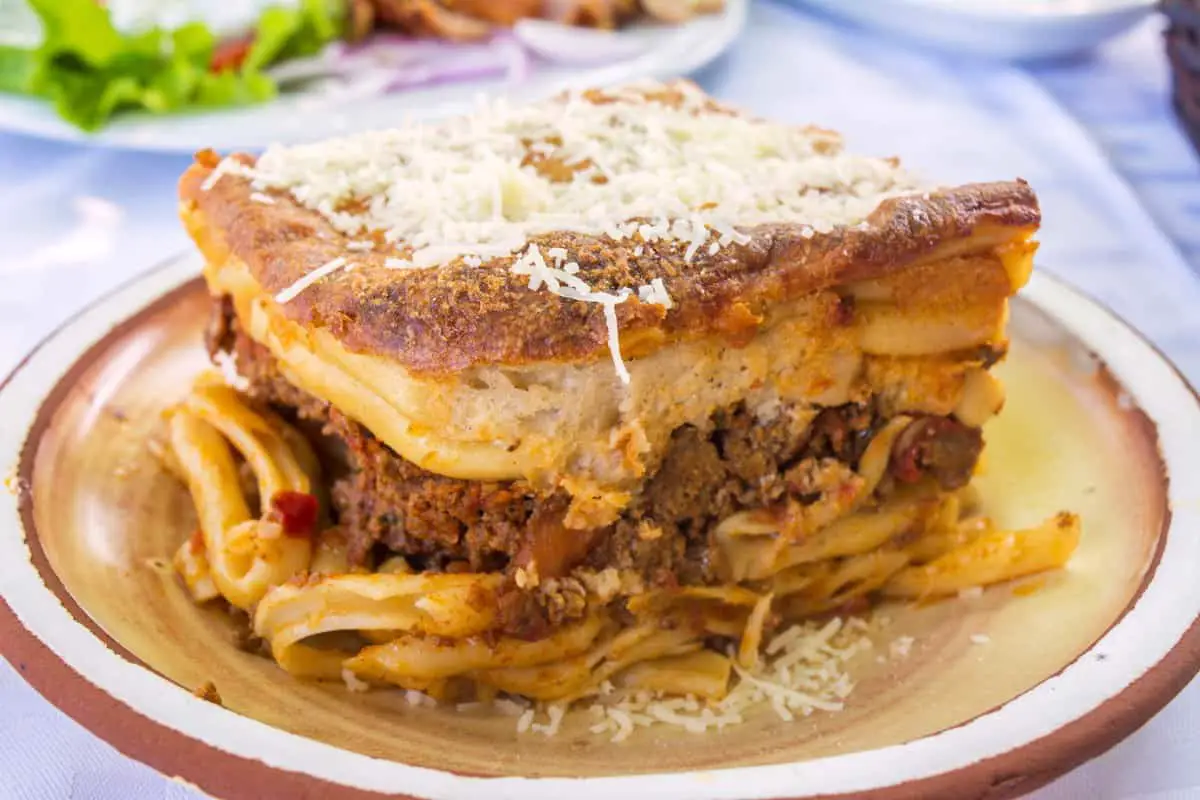 Pastitsio is a Greek dish. Traditionally it is a ragu mixed with cooked pasta and baked under a blanket of béchamel sauce. This version has the added flavors of honey and figs.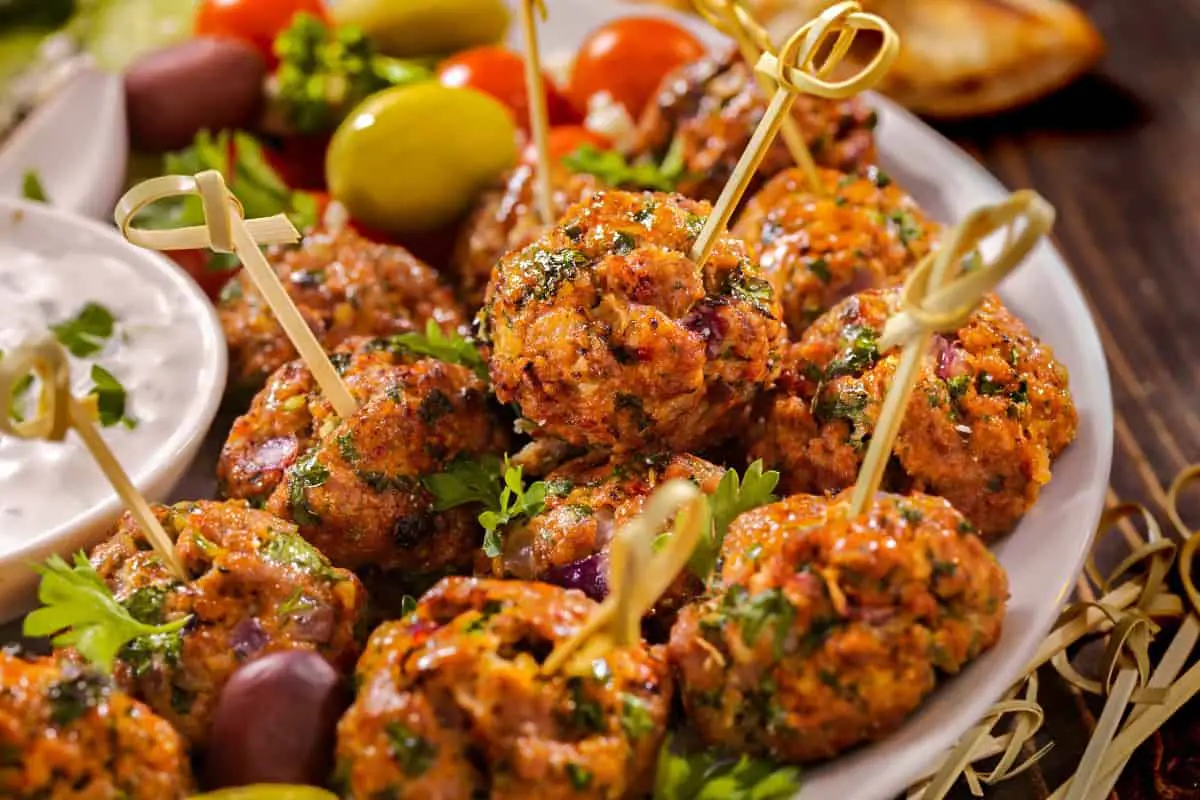 Enjoy the flavors of the Mediterranean in this family-friendly tray bake dinner. Juicy and well seasoned ground lamb, infused with the aromas and flavors of fresh mint, garlic and oregano.
There is nothing better than the smell and deliciousness of some fried Greek lamb meatballs.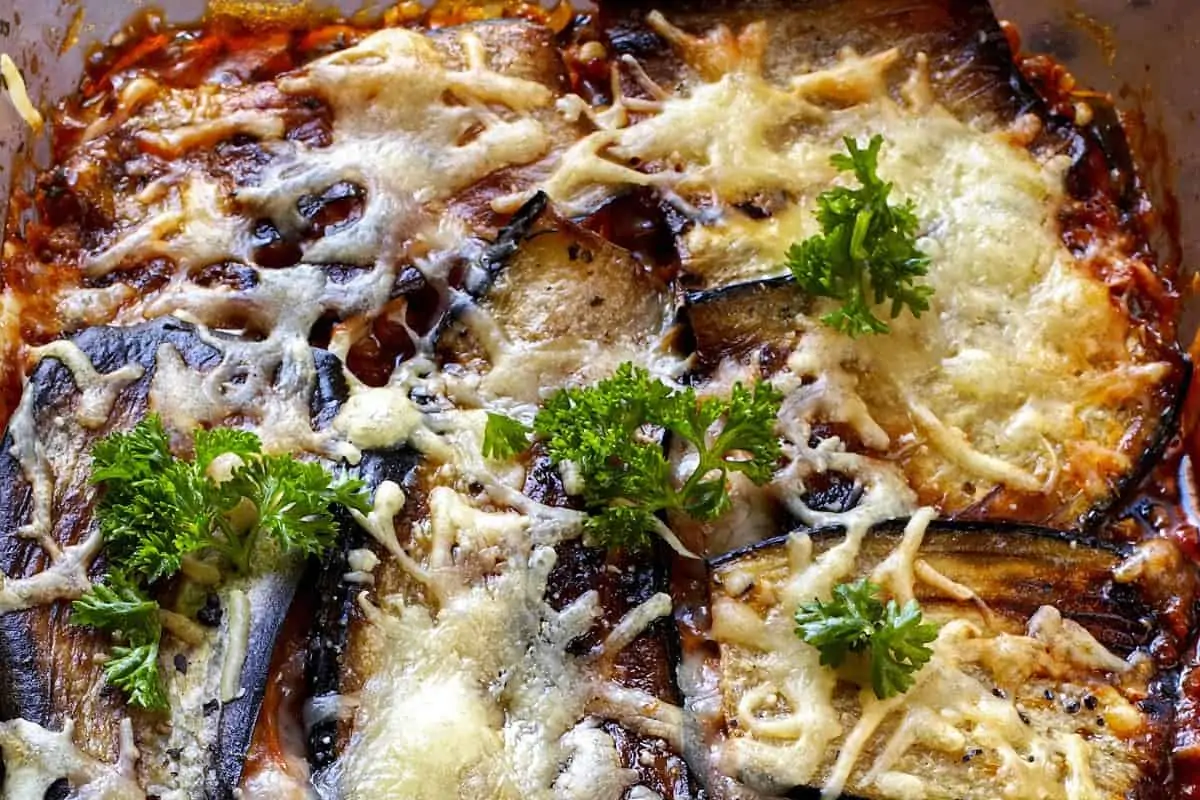 Rosary Goats' Cheese, who make the most delectable garlic and herb goats' cheese that ever was. You'll crumble it over a crispy honey and pomegranate-glazed aubergine, served with charred tomatoes and dill-flecked bulgur.
---
You May Want to Join Our Boondocking Group on Facebook For More Information
You May Want to Join Our Campfire Recipes Group on Facebook For More Information
For More Photos Visit Our Instagram at World Recipes Daily – Our Big Escape