Well-known Traditional England Foods To Eat include full breakfast, fish and chips, the Christmas dinner, the Sunday roast, steak and kidney pie, shepherd's pie, and bangers and mash.
Why We Think Traditional English Foods Get A Bad Rap
While some traditional English foods are not as tasty as some of its southern European neighbor's food, not all of it is that way and they do offer many great tasting recipes.
English food was supposed to be bland. But English cuisine has made extensive use of spices since the Middle Age introducing curry to Europe, and making use of strong flavorings such as English mustard.
It was similarly reputed to be dull, like roast beef. But that dish was highly prized both in Britain and abroad, and few people could afford it.
The years of wartime shortages and rationing certainly did impair the variety and flavor of England traditional foods during the twentieth century. The nation's cooking recovered from this with increasing prosperity and the availability of new ingredients from soon after the Second World War.
The Real Truth About British Restaurants
In 2005, 600 food critics writing for the British Restaurant magazine named 14 British restaurants among the 50 best restaurants in the world, the number one being The Fat Duck in Bray, Berkshire.
The global reach of London has elevated it to the status of a leading center of international cuisine. Meanwhile, the list of United Kingdom food and drink products with protected status (PDO) under European Union law has increased rapidly, with 59 items now on the list.
These include among others: Cornish sardines, Yorkshire Wensleydale cheese and Yorkshire forced rhubarb, Fenland celery, West Country lamb and beef, and traditional Cumberland sausage.
What Really Is Traditional English Foods
English cuisine encompasses the cooking styles, traditions, and recipes associated with England.
It has distinctive attributes of its own, but also shares much with wider British cuisine, partly through the importation of ingredients and ideas from the Americas, China, and India. These became popular during the time of the British Empire and as a result of post-war immigration.
Some traditional England foods, such as bread and cheese, roasted and stewed meats, meat and game pies, boiled vegetables and broths, and freshwater and saltwater fish have ancient origins.
English cooking has been influenced by foreign ingredients and cooking styles since the Middle Ages. Curry was introduced from the Indian subcontinent and adapted to English tastes from the eighteenth century. French cuisine influenced English recipes throughout the Victorian era.
After the rationing of the Second World War, the 'Book of Mediterranean Food' had wide influence, bringing Italian cuisine to English homes.
Its success encouraged other cookery writers to describe other styles, including Chinese and Thai cuisine. England continues to absorb culinary ideas from all over the world.
Some of the public does at times eat some odd food that Americans might think you simply should not eat. Spotted Dick, Black Pudding and others do not necessarily bring up visions of a tasty dish but to be truthful they are great.
To be sure some of their food is not that tasty but in most cases, a bit of salt and pepper will change the whole concept. For great pastries and desserts, the English have a leg up in many countries.
What Are the Best Sausages for Bangers and Mash?
For a really classic Bangers and Mash experience, you can't go past some big, fat pork sausages. Look for good quality ones that are all meat, no fillers – check the ingredients or ask your butcher.
The only sausages I do not recommend using in these traditional England foods are lean sausages because they won't drop enough juices and fat to make a truly tasty gravy.
If you use low-fat sausages, I cannot be held accountable for lack of flavor in the gravy!!
It's very simple to make and no different from making gravy for things like roasts – Roast Lamb, Roast Chicken, and Turkey.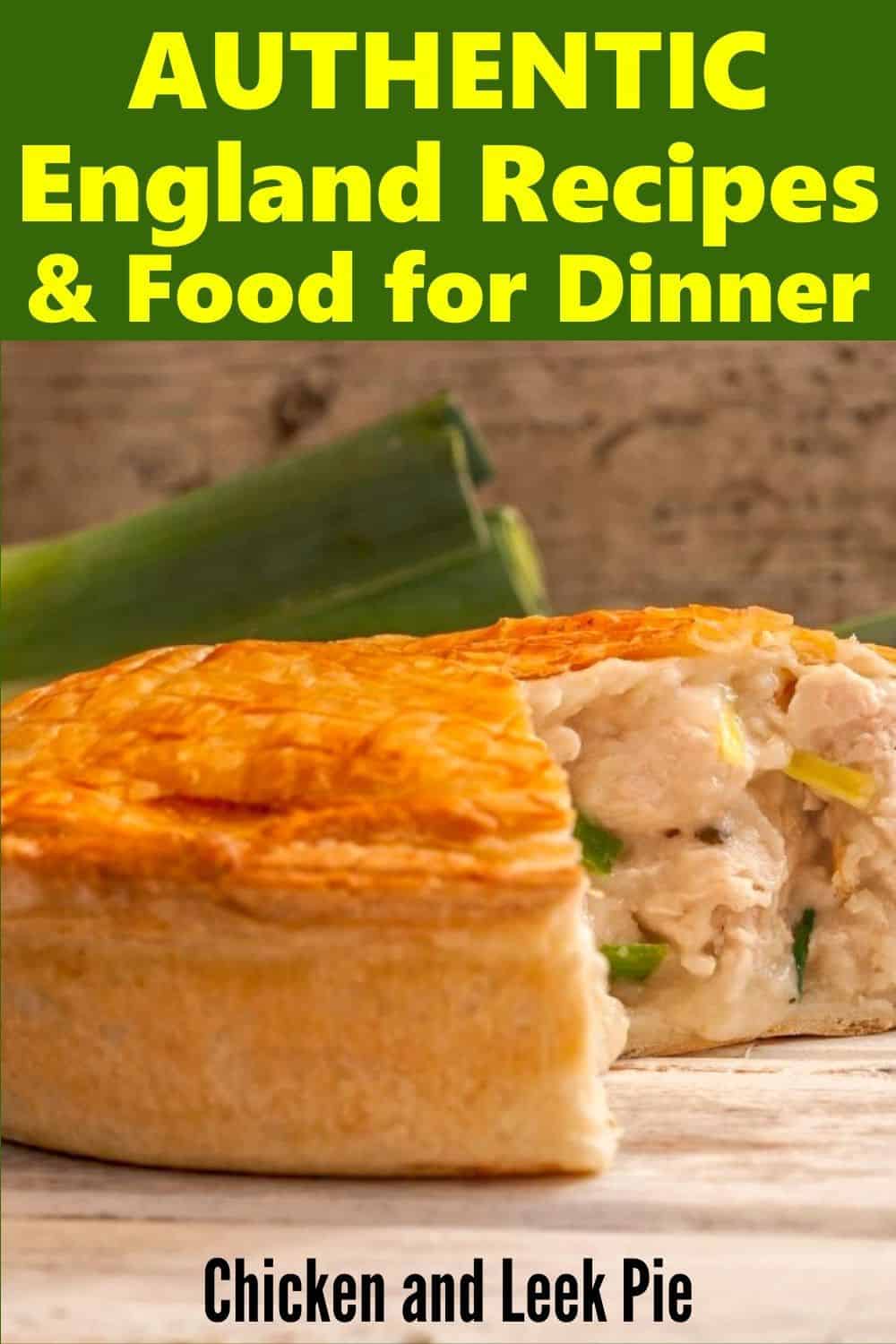 5 FAQ For Traditional England Foods
1. Why are Traditional England Foods Thought To Be So Bad?
English food has a bad reputation. Despite gifting humanity with delicacies such as the Yorkshire pudding, mushy peas, and mince pies, English cuisine receives a lot of criticism for being 'bland' or just plain weird.
Americans ridicule English gravy-based dishes, while Europeans joke that English cuisine is overcooked.
2. What Makes Food Bland?
A bland diet includes foods that are soft, not very spicy, and low in fiber. If you are on a bland diet, you should not eat spicy, fried, or raw foods. You should not drink alcohol or drinks with caffeine in them.
3. What Are The Most Common Traditional England Foods?
Well-known traditional England foods include fish and chips, bangers and mash, the Sunday roast, steak, full breakfast, kidney pie, shepherd's pie, and the Christmas dinner.
People in Britain, however, eat a wide variety of foods based on the cuisines of Europe, India, and other parts of the world.
4. What is Britain's Favorite meal?
Crumpets, with 81% of Britons saying they like them – putting them at a level with a full English breakfast and bacon sandwiches.
Other top dishes according to the public includes bangers and mash (76%), cottage pie (76%), and shepherd's pie (75%).
5. What Kind of Food is England Famous For?
Fish and chips. Fish and chips have been around since the late 19th century when it became popular in London and southeast England. Here are some other traditional England foods you will want to try.
a. Chelsea Buns
b. Melton Mowbray Pork Pie
c. Bakewell Tart
d. Red Leicester Cheese
e. Bedfordshire Clanger
f. Stilton Cheese
Easy Recipes for Traditional England Foods To Eat
1. Bangers and Mash – Traditional England Foods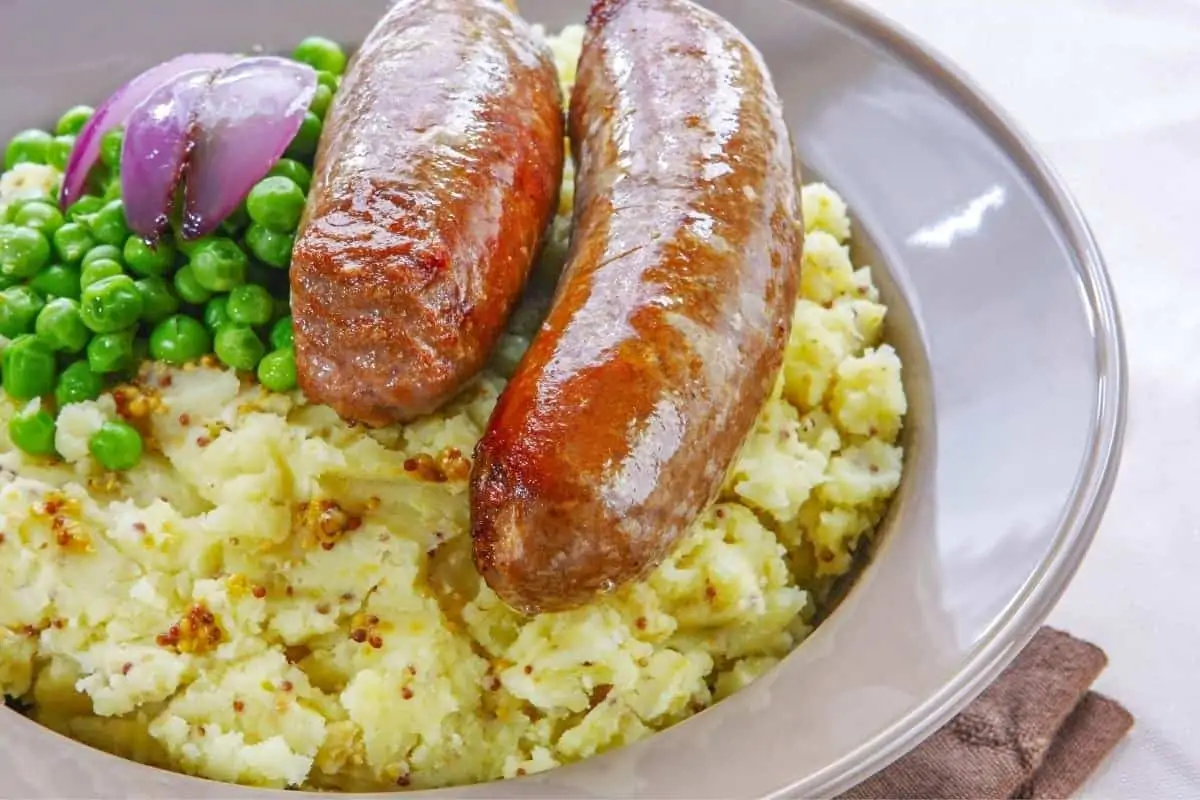 2. Eggs in a Basket – England Foods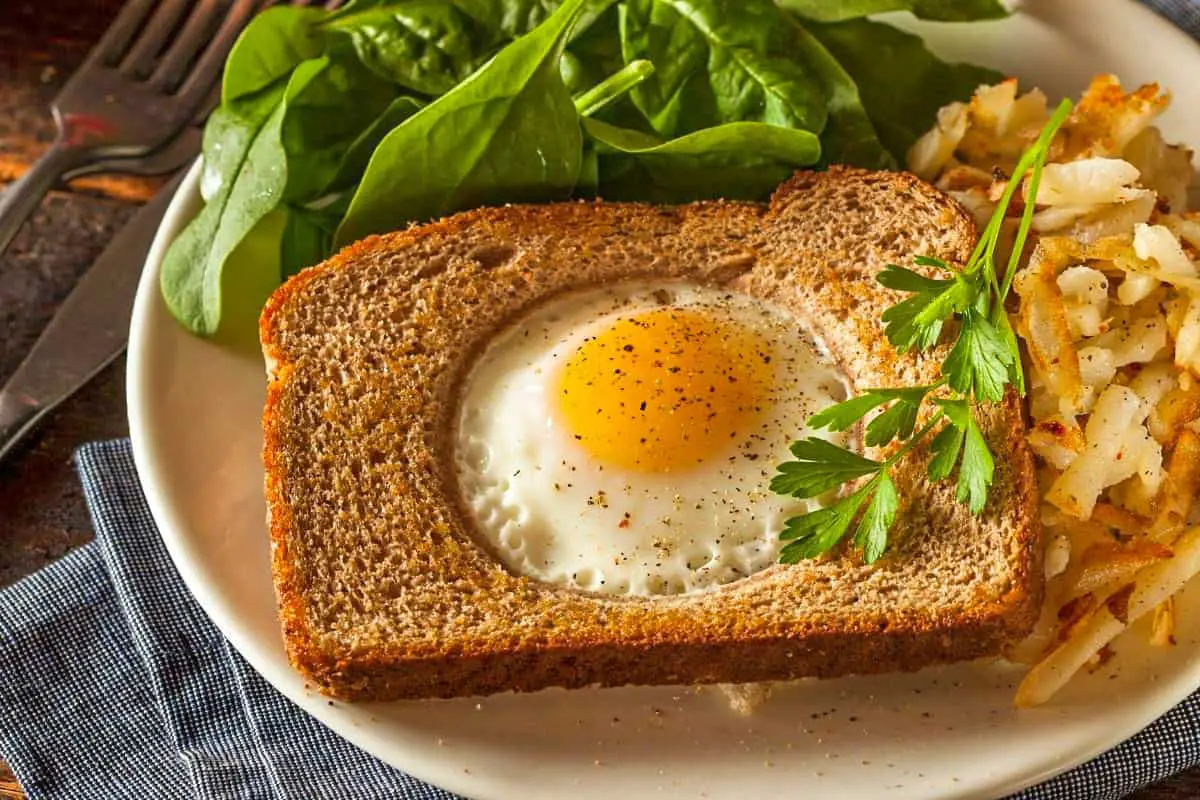 3. Classic British Faggots – England Foods To Eat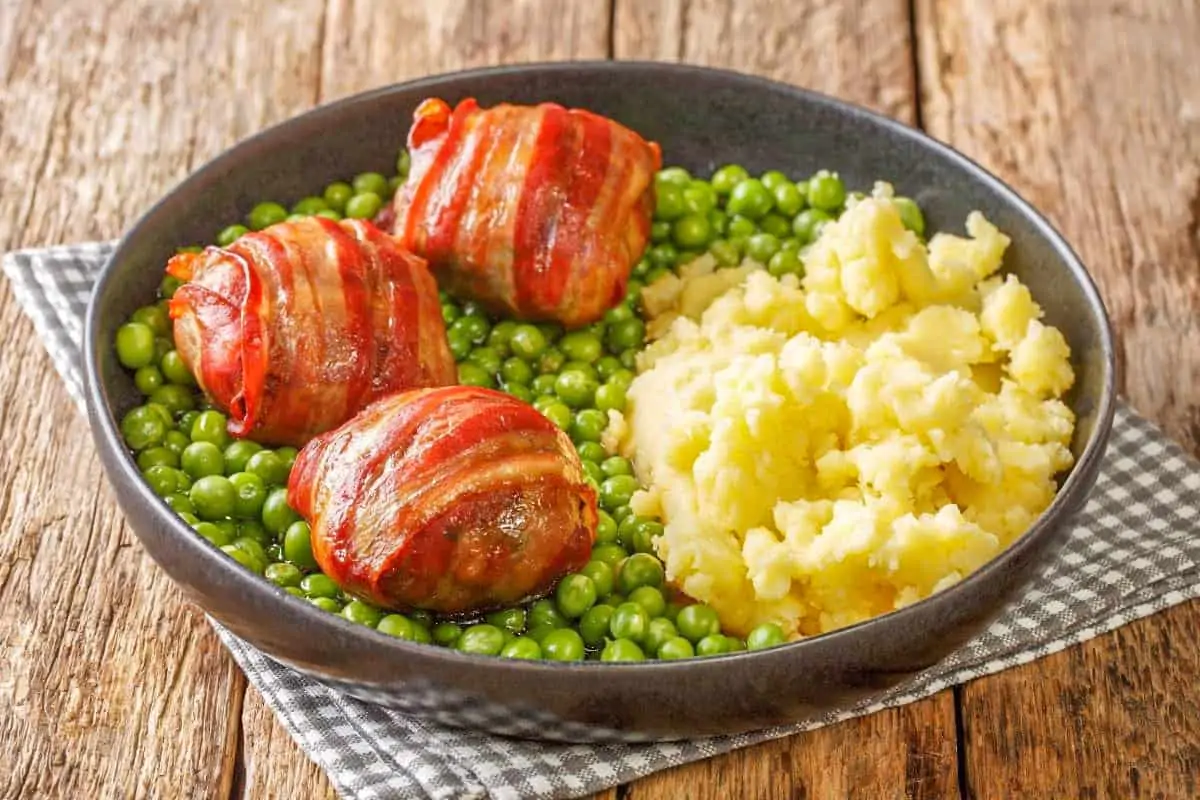 4. Toad In the Hole – Traditional England Foods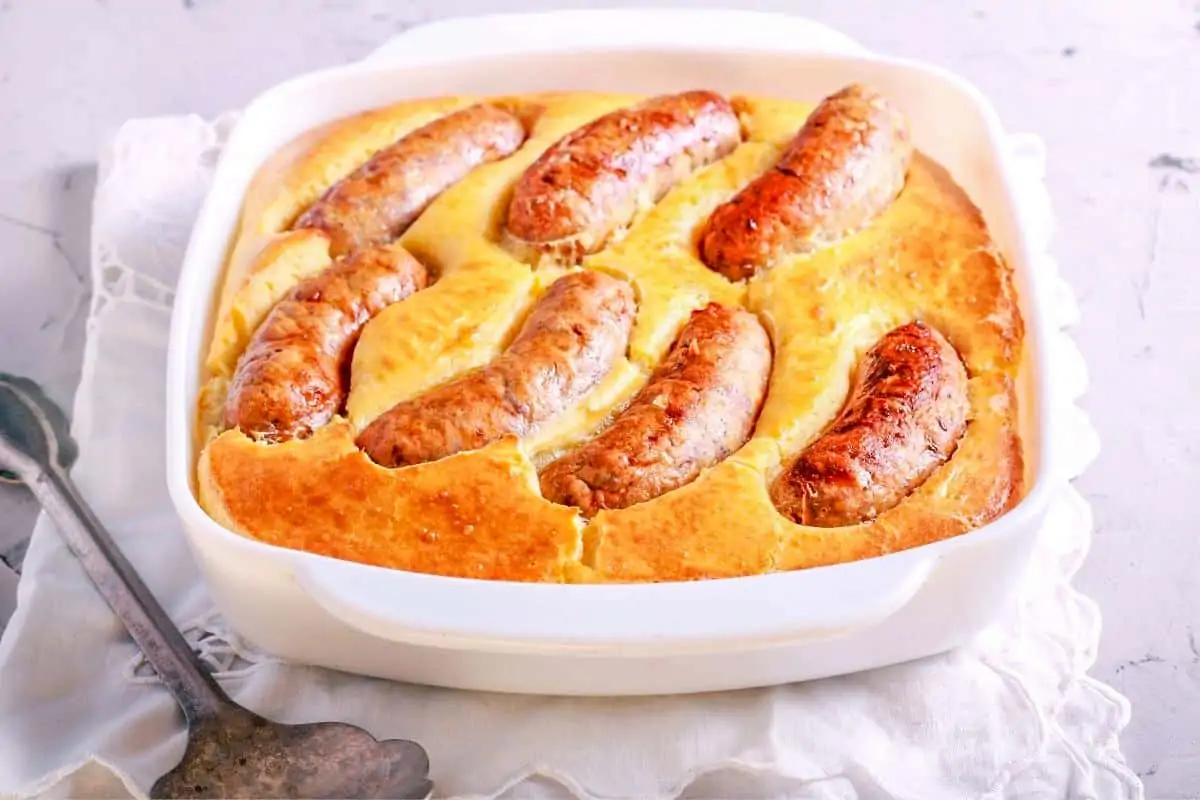 5. Crunchy Beer Battered Fish and Chips – England Foods
6. Yorkshire Pudding – England Foods To Eat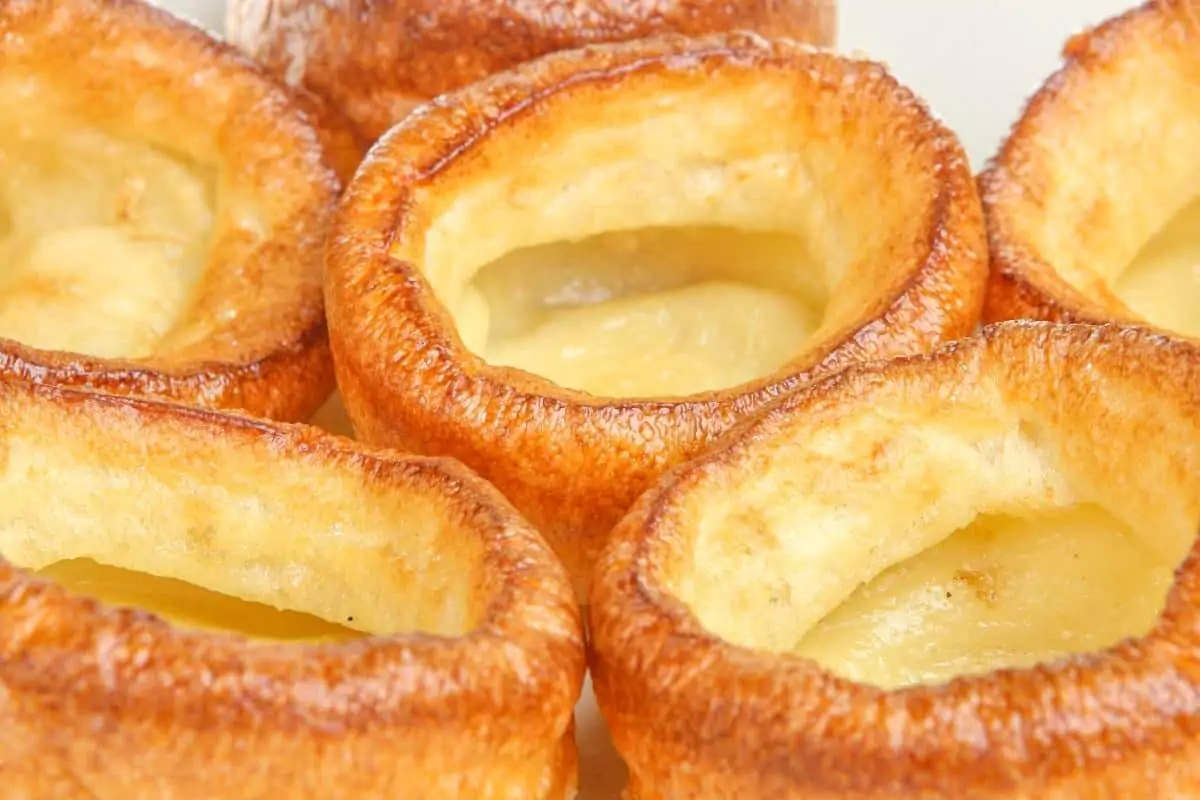 7. Beef Wellington – Traditional England Foods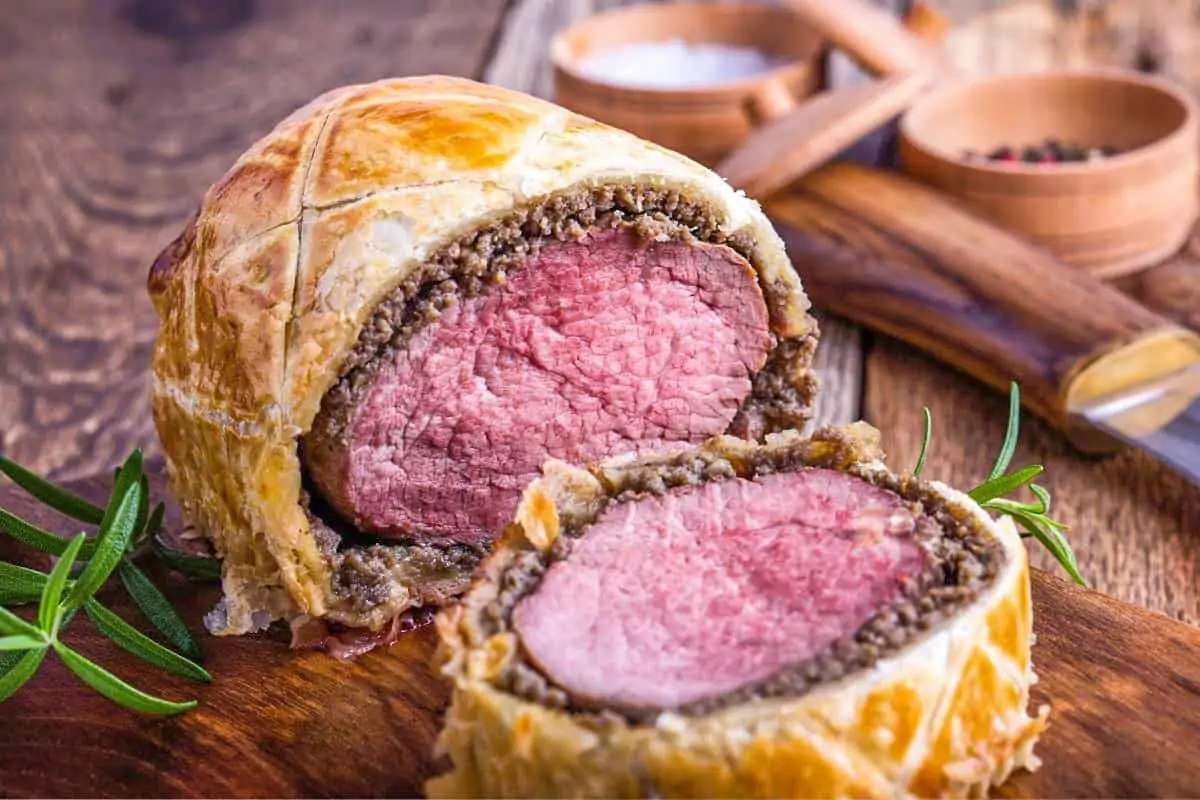 8. Traditional British Breakfast – England Foods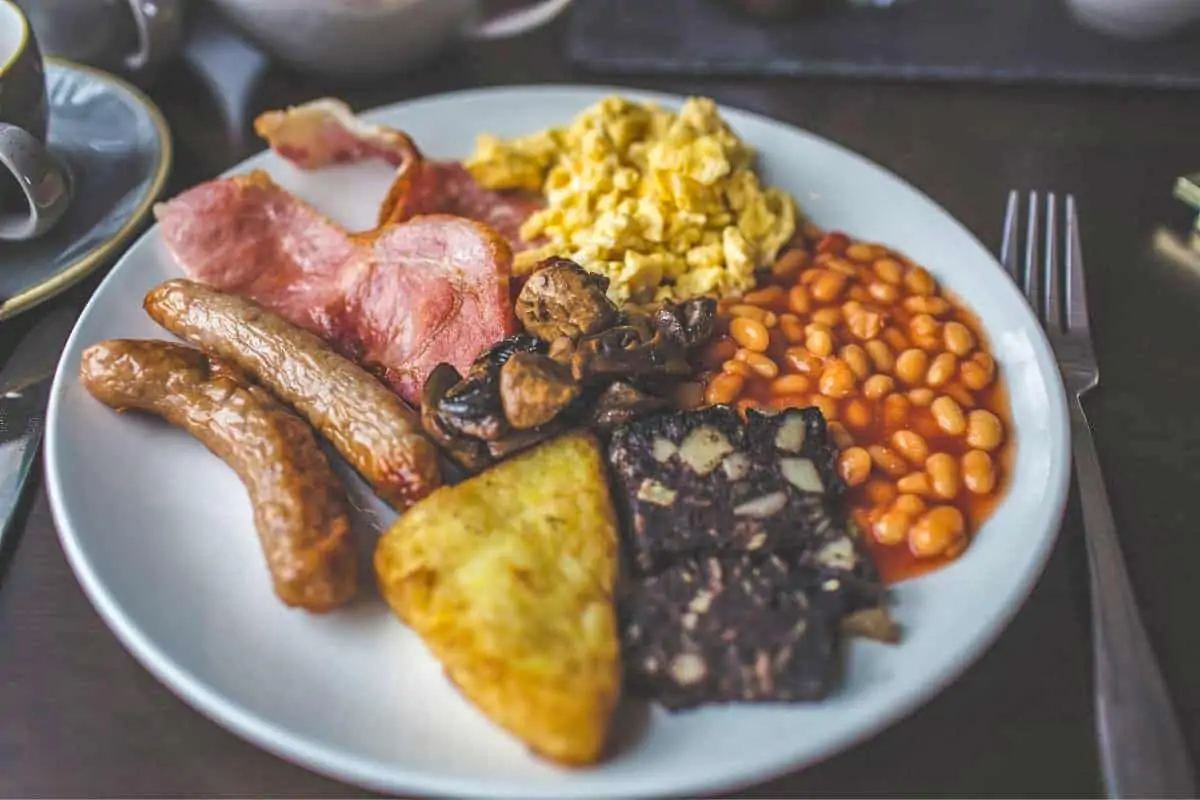 9. English Country Bread – England Foods To Eat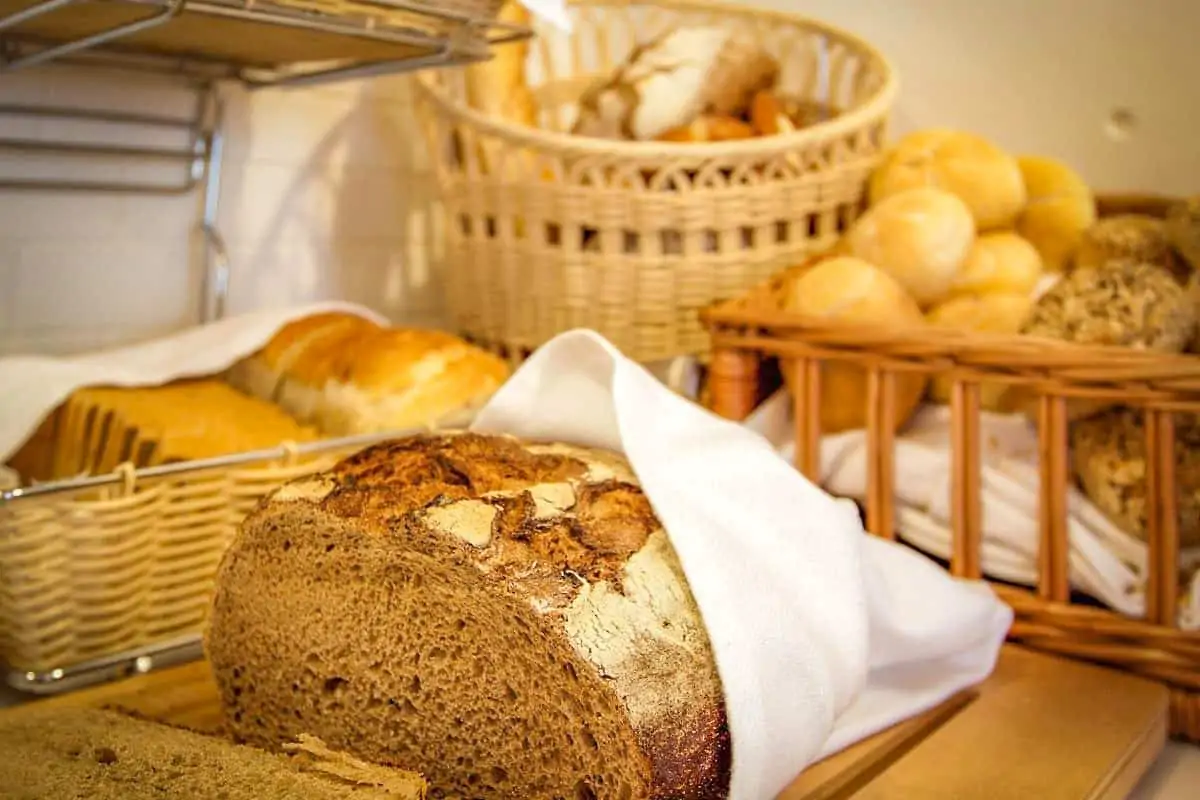 10. Traditional Lancashire Hotpot – Traditional England Foods
11. English Christmas Trifle – England Foods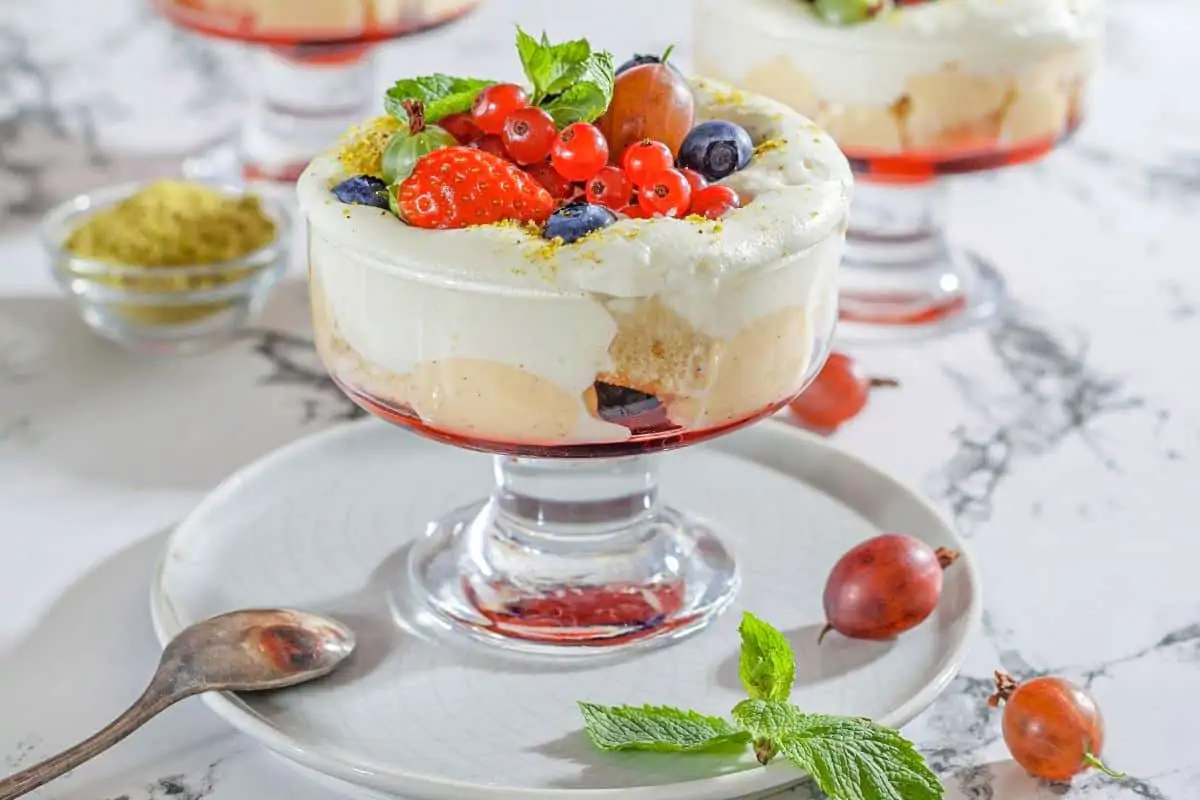 12. Baked Potatoes the British Way – England Foods To Eat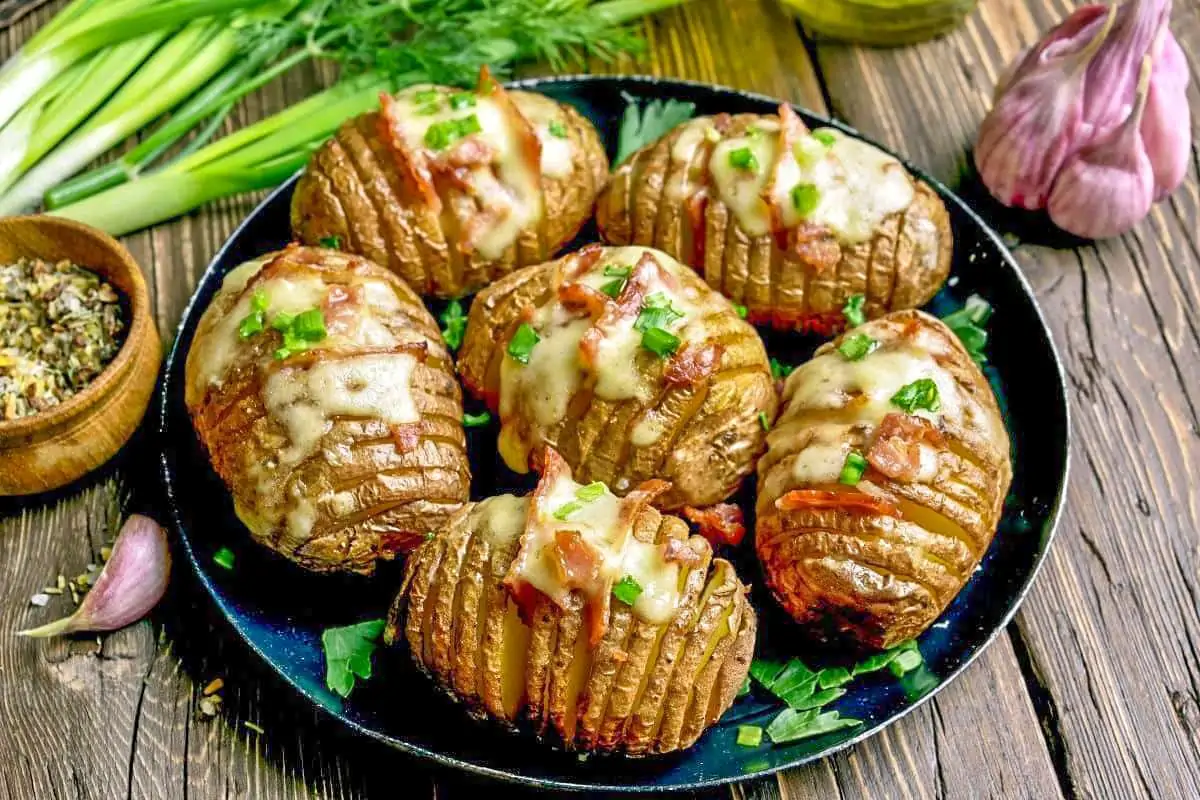 13. Traditional Spotted Dick – Traditional England Foods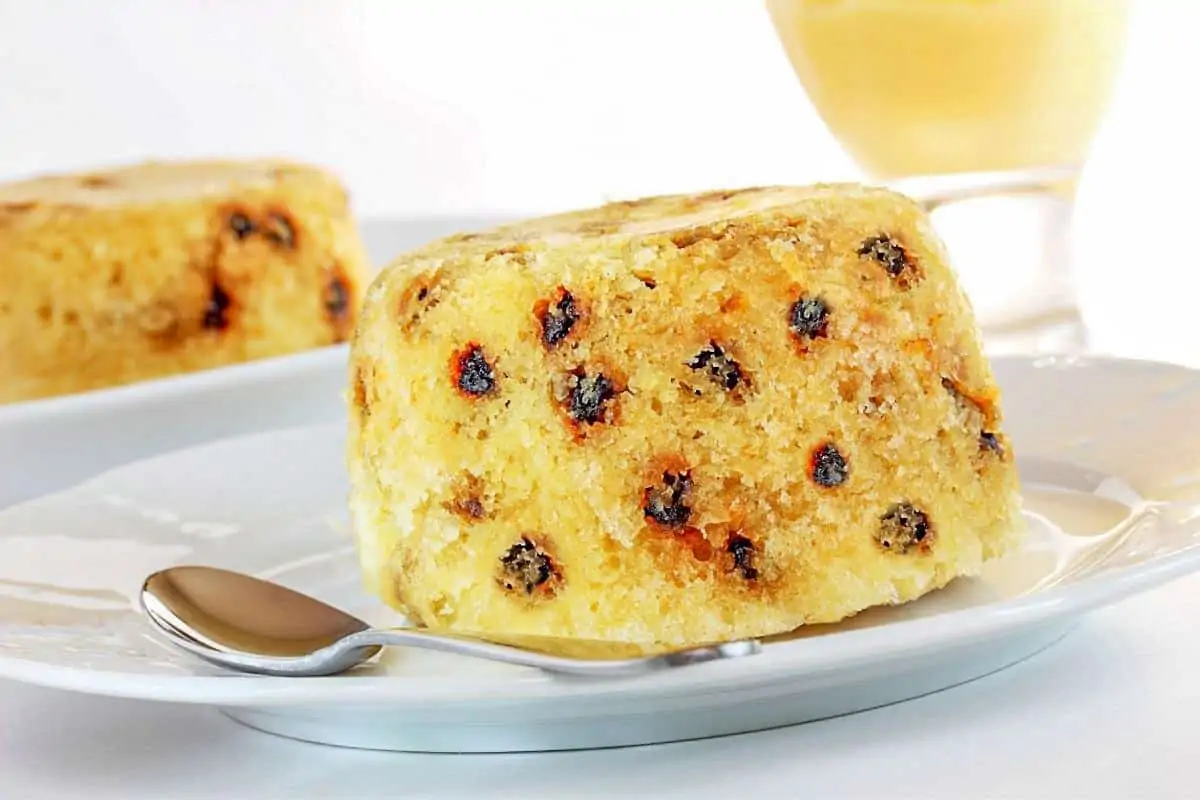 14. Sticky Toffee Pudding Cake – England Foods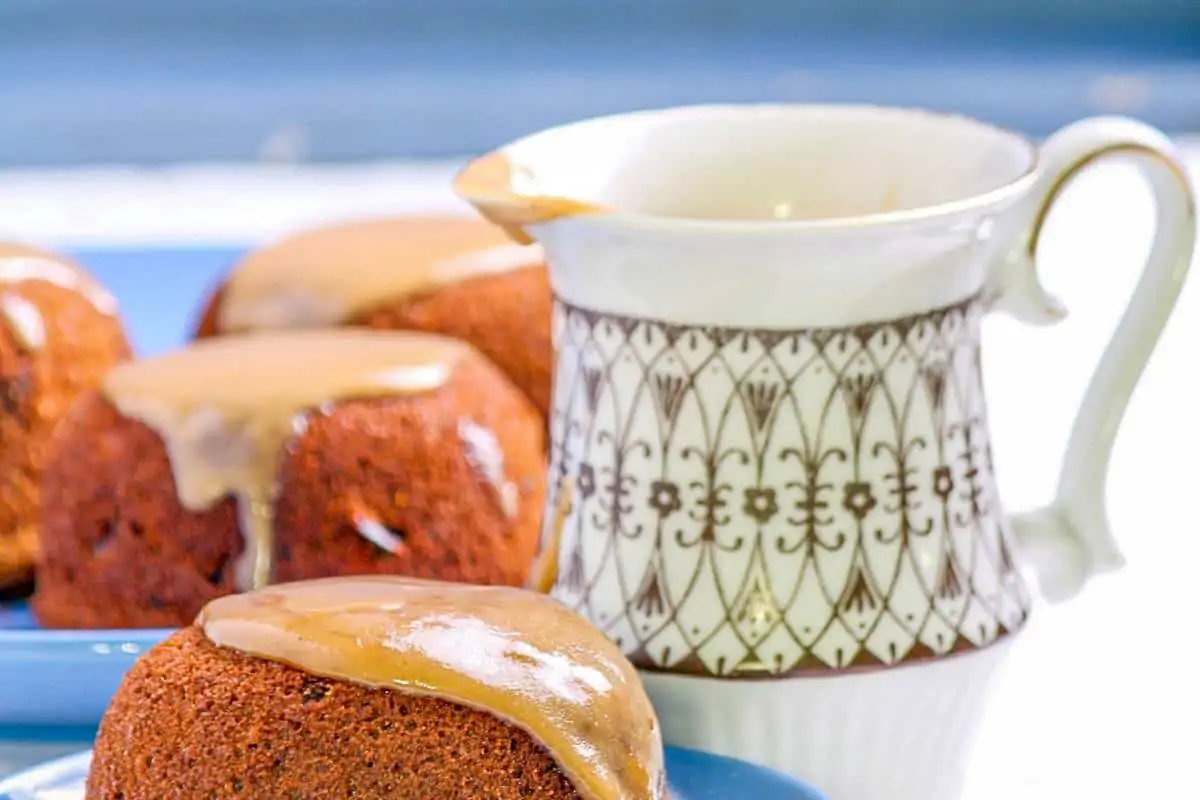 15. Nanna's Beef Stew – England Foods To Eat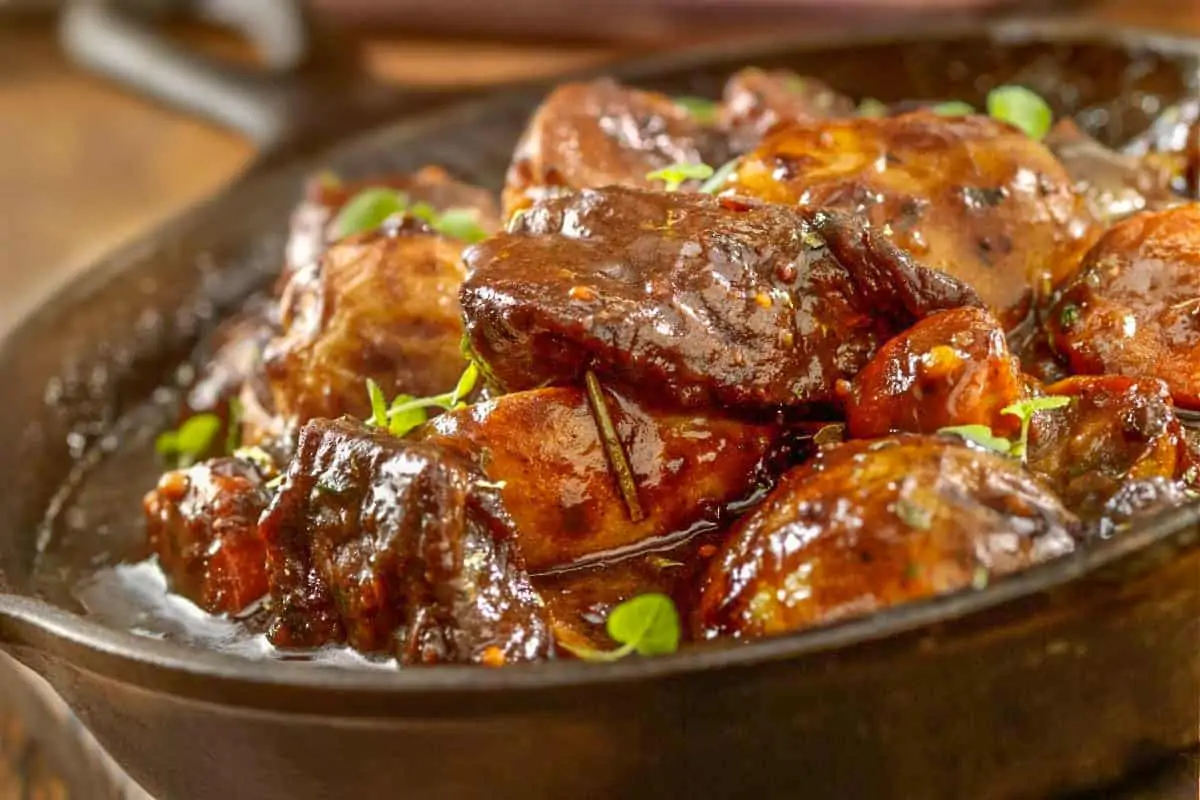 16. Shepherd's Pie – Traditional England Foods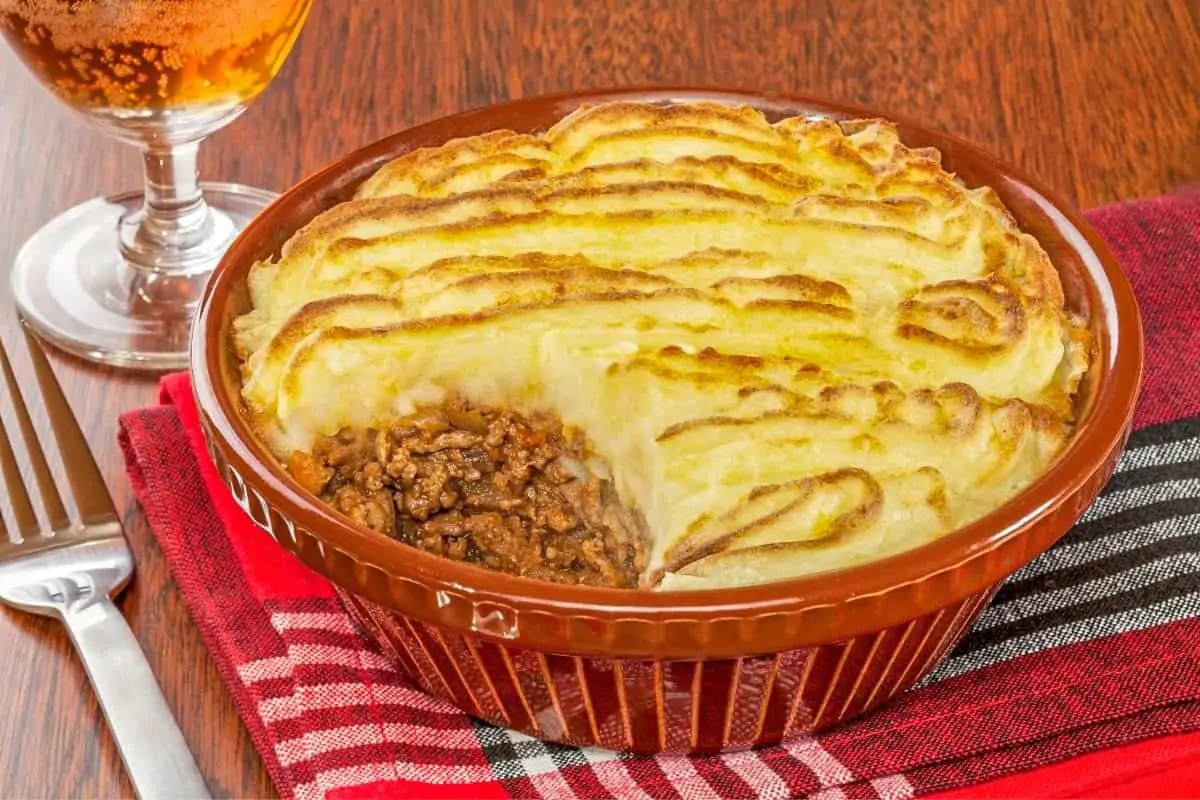 17. Salmon Patties – England Foods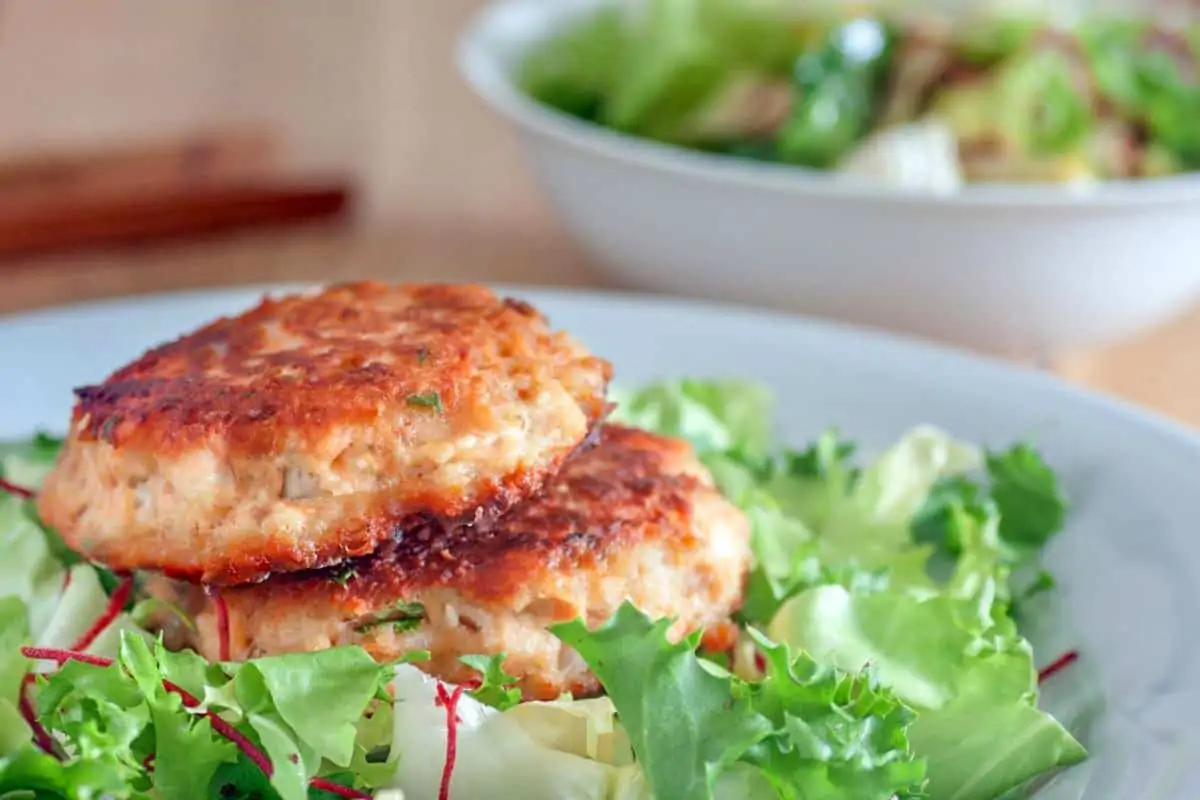 18. Jam Roly Poly – England Foods To Eat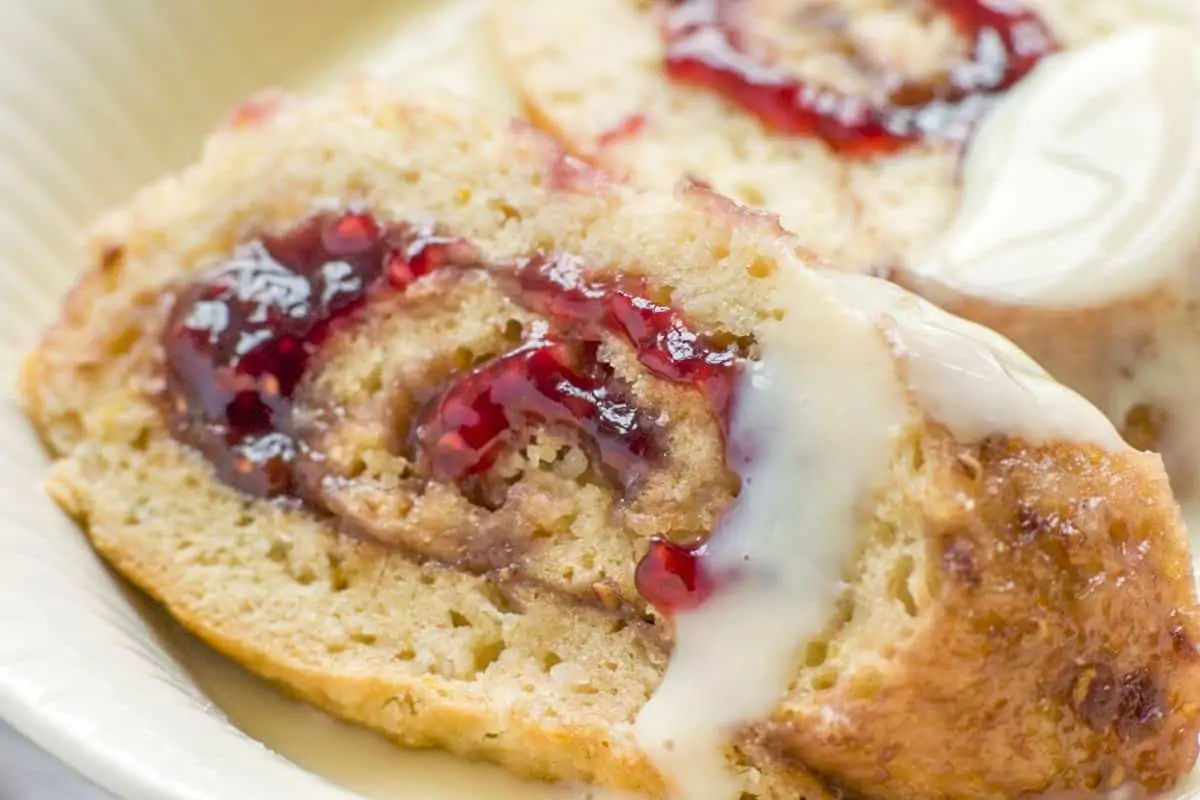 19. Melt-in-your-Mouth Scones – Traditional England Foods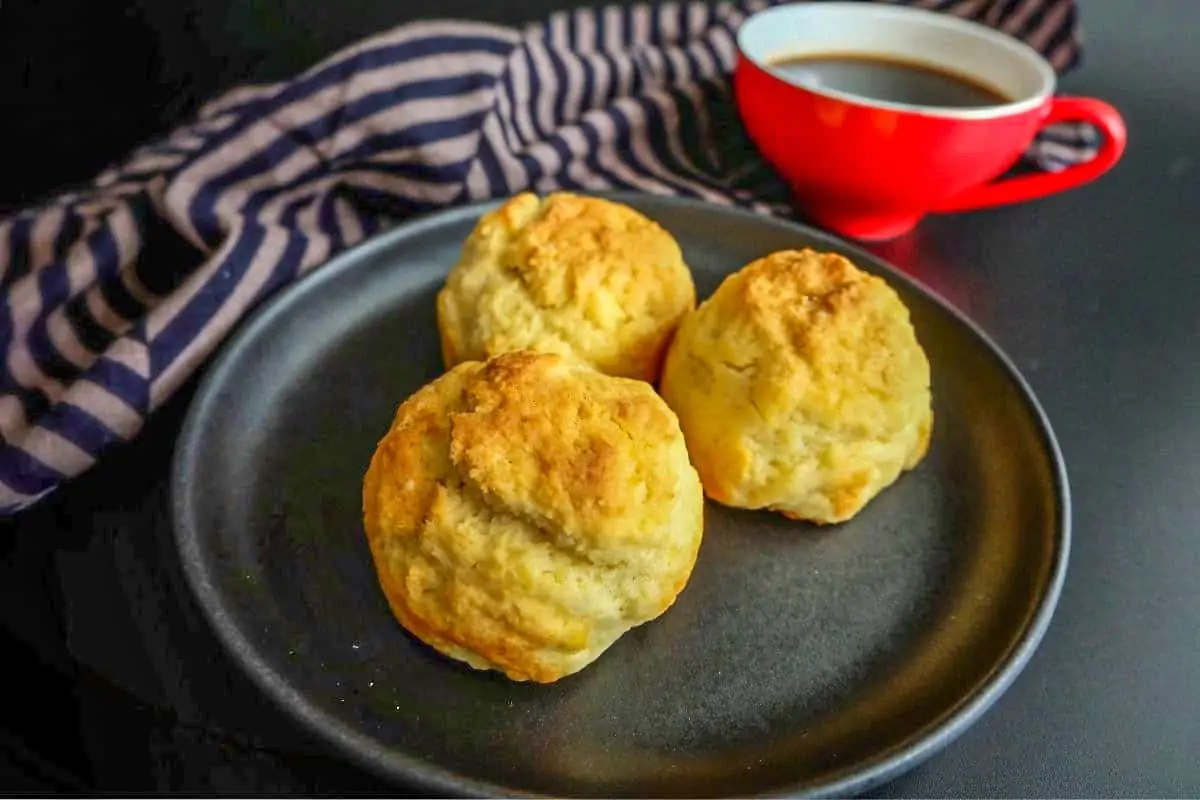 20. Eton Mess – England Foods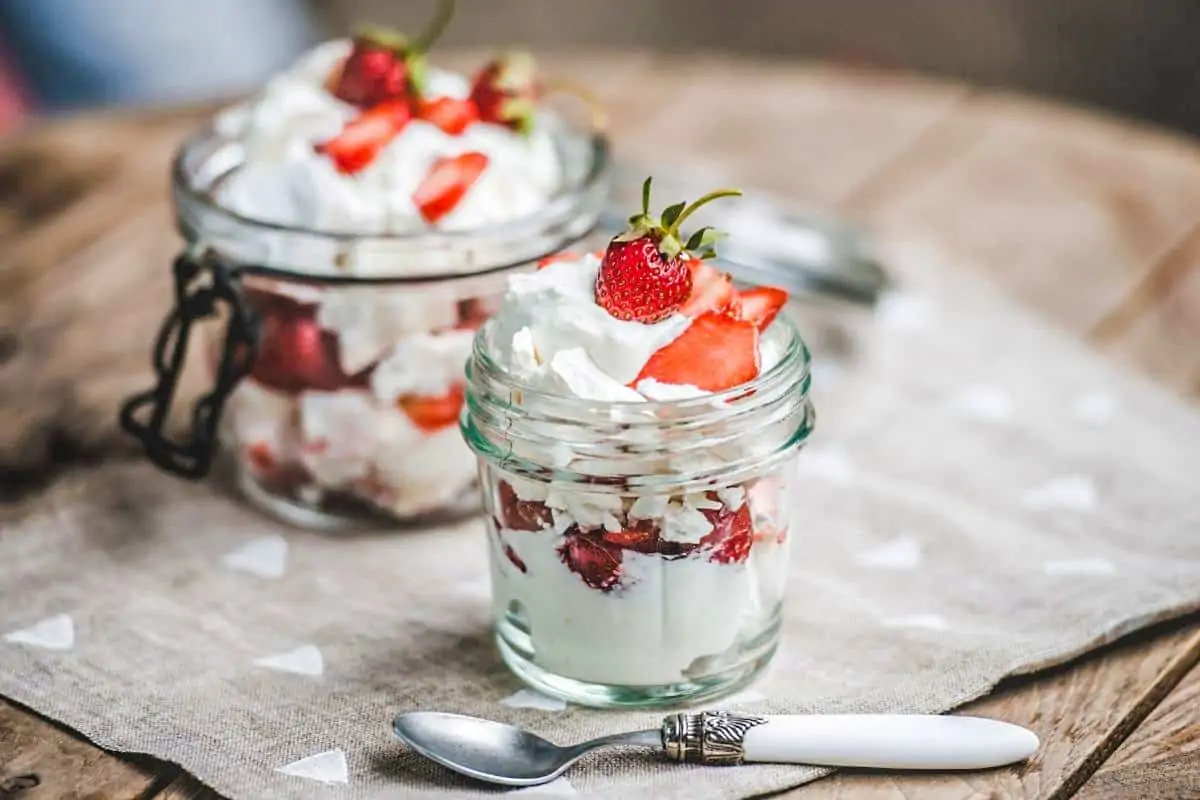 21. Lee's Sponge – England Foods To Eat
22. Cornish Pasties – Traditional England Foods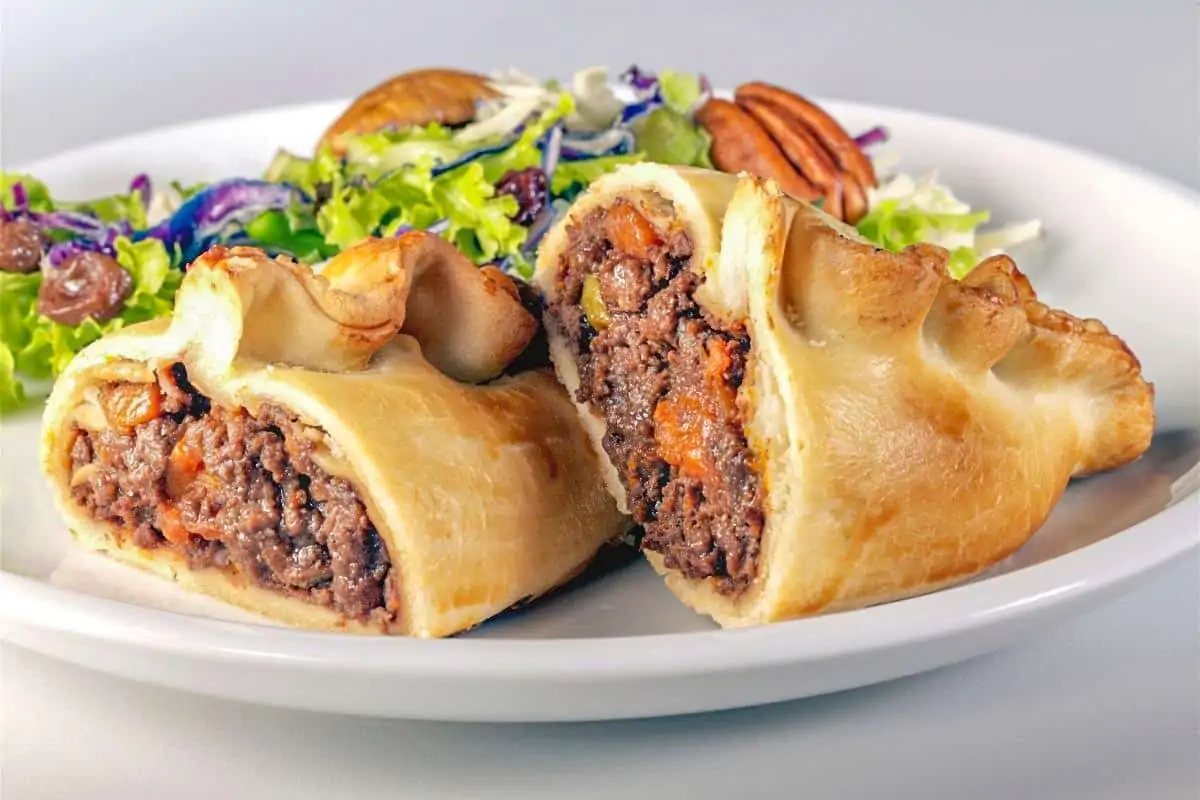 23. Apple Rhubarb Crumble – England Foods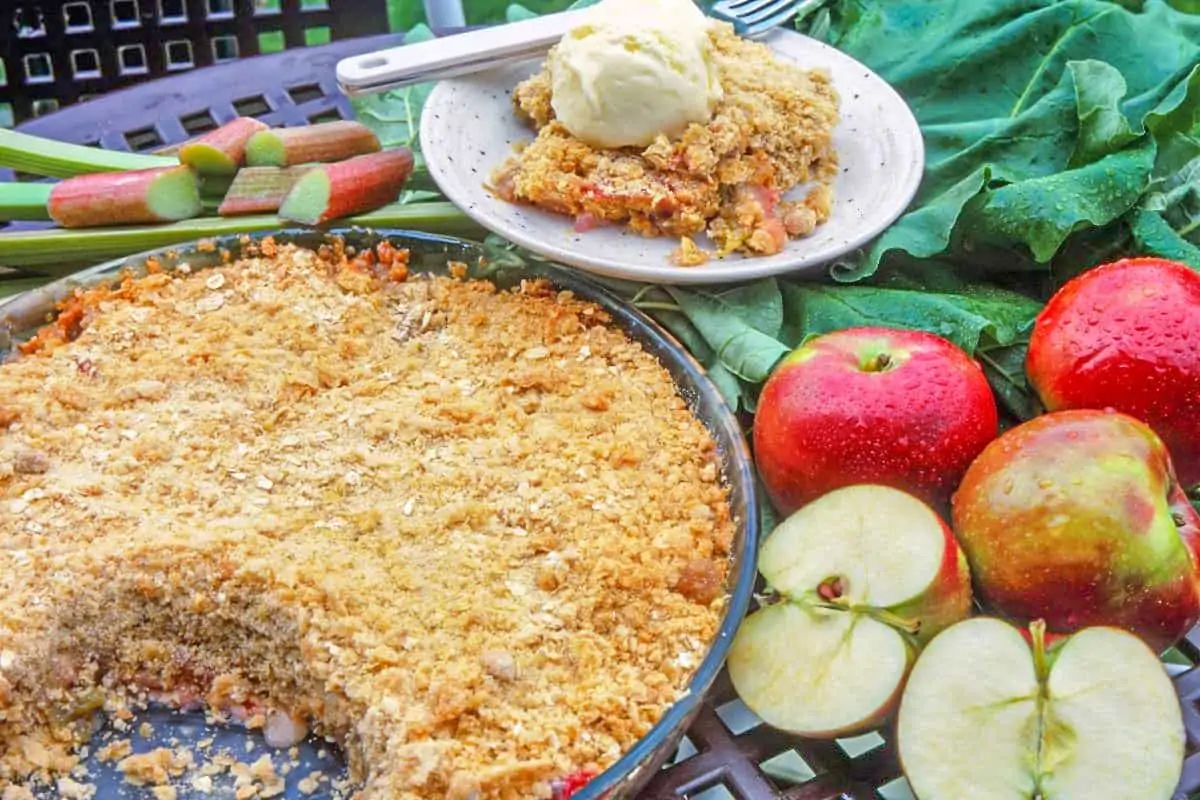 24. Sticky Sausages – England Foods To Eat
25. Delicious Steak Pie – Traditional England Foods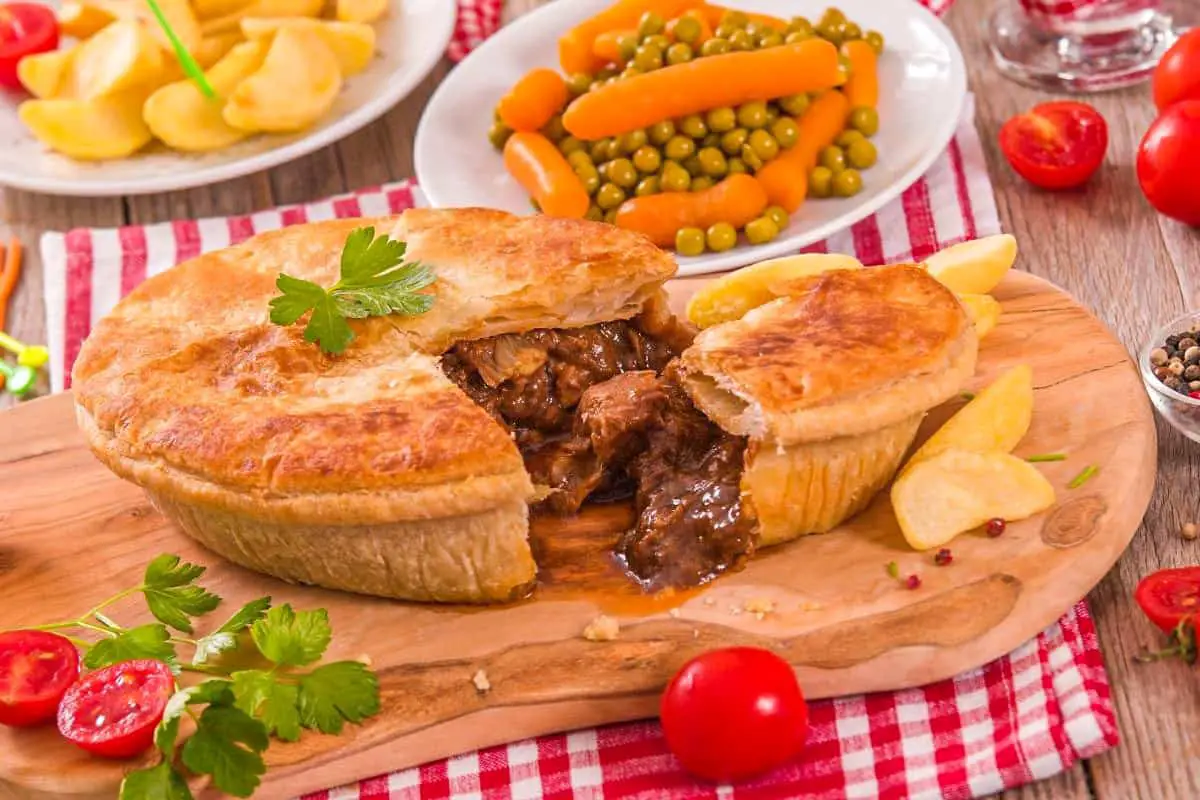 26. Beef and Guinness Pie – England Foods

27. Beef Stew with Cheesy Dumplings – England Foods To Eat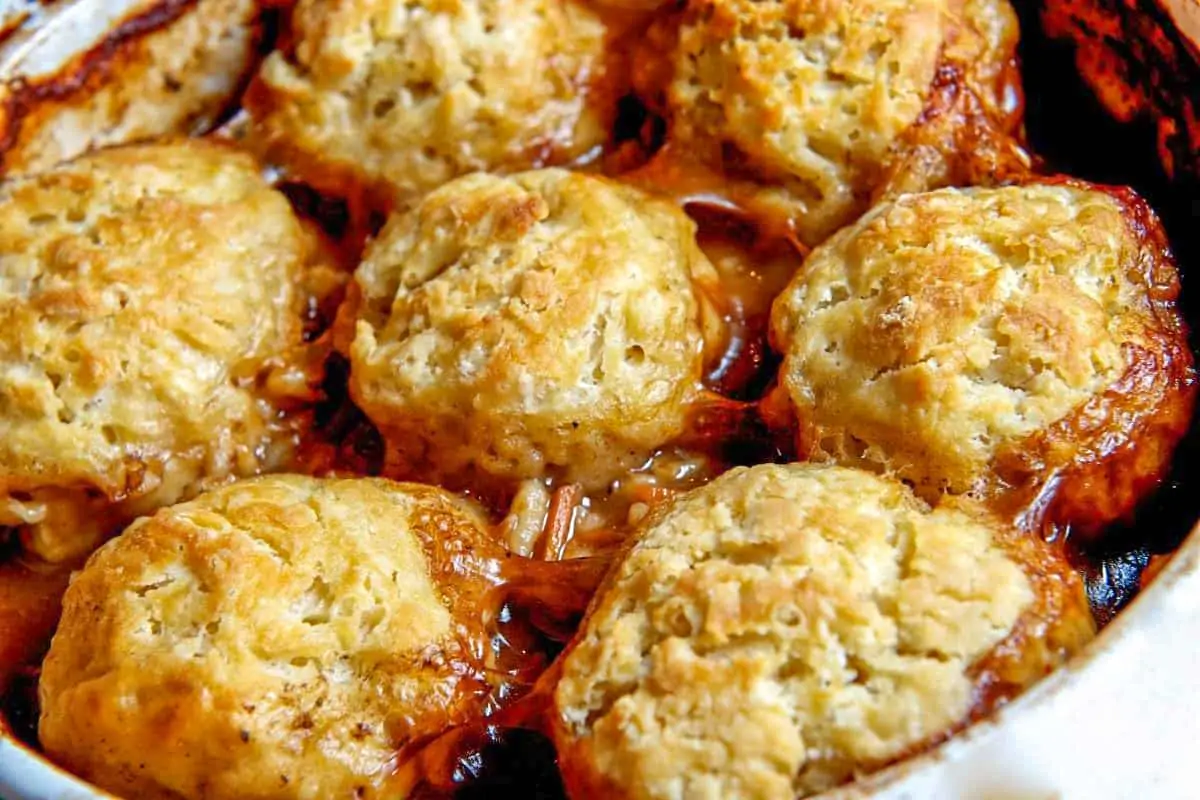 28. Chicken and Leek Pie – Traditional England Foods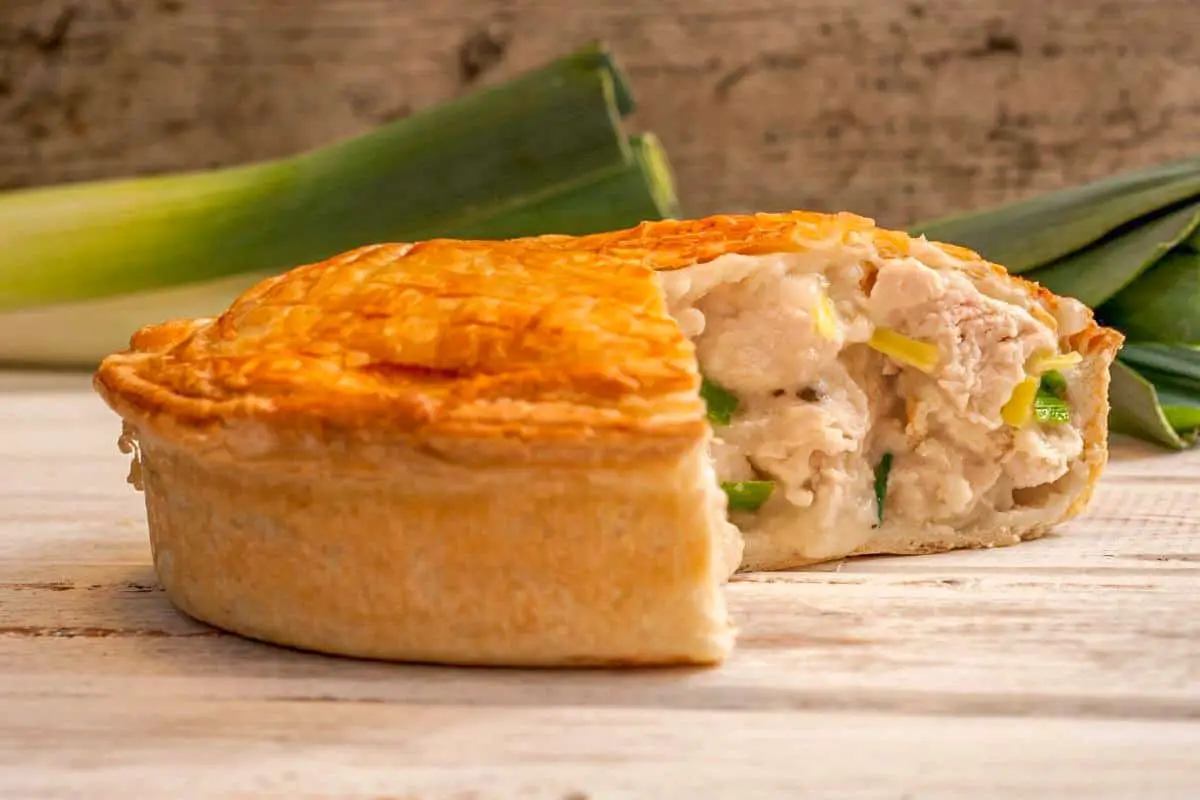 29. Chicken & Mushroom Puff Pie – England Foods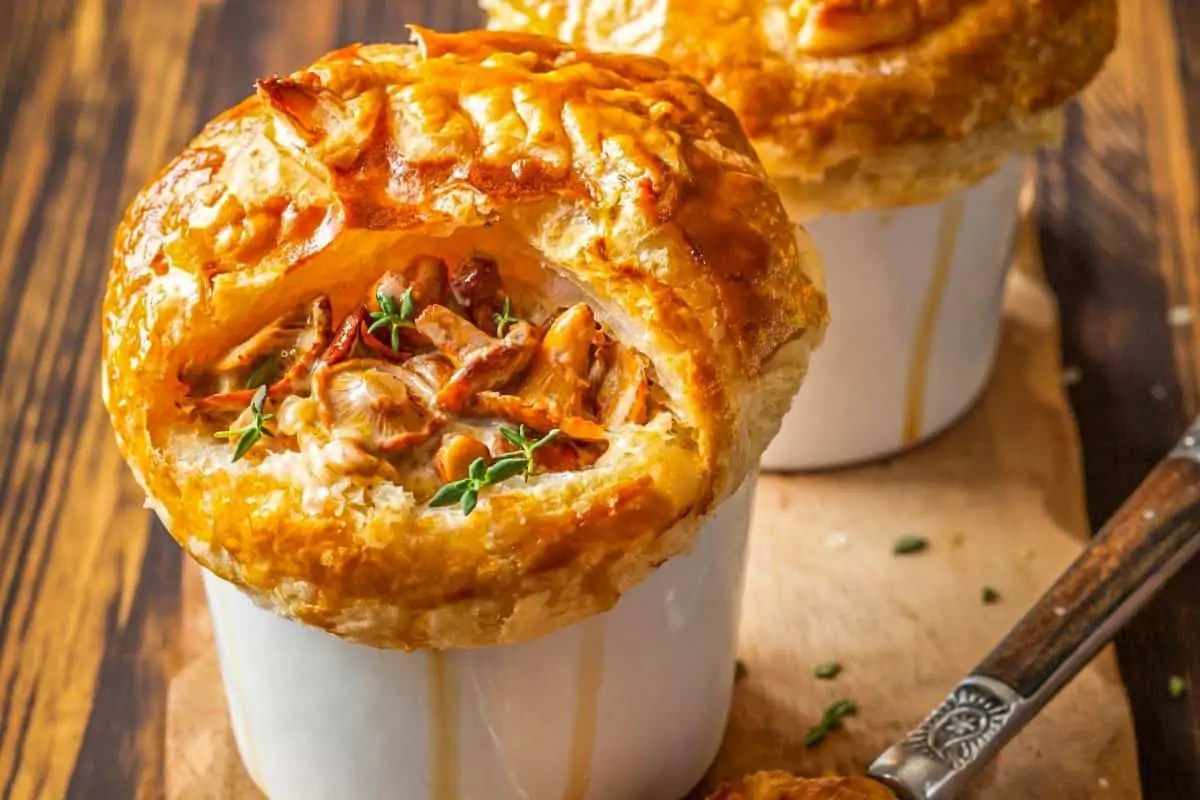 30. Cumberland Pie – England Foods To Eat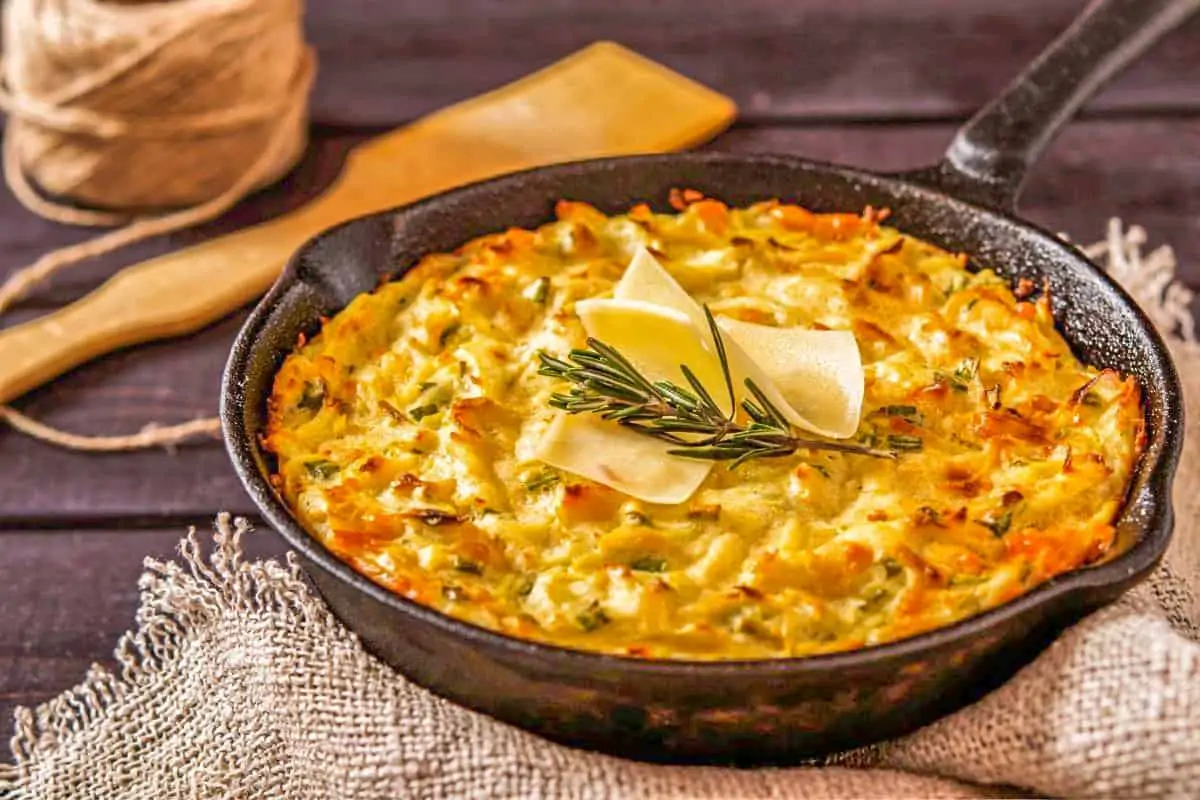 31. Cherry & Almond Tarts – Traditional England Foods
32. Roast Lamb with Spring Herb Crumbs – England Foods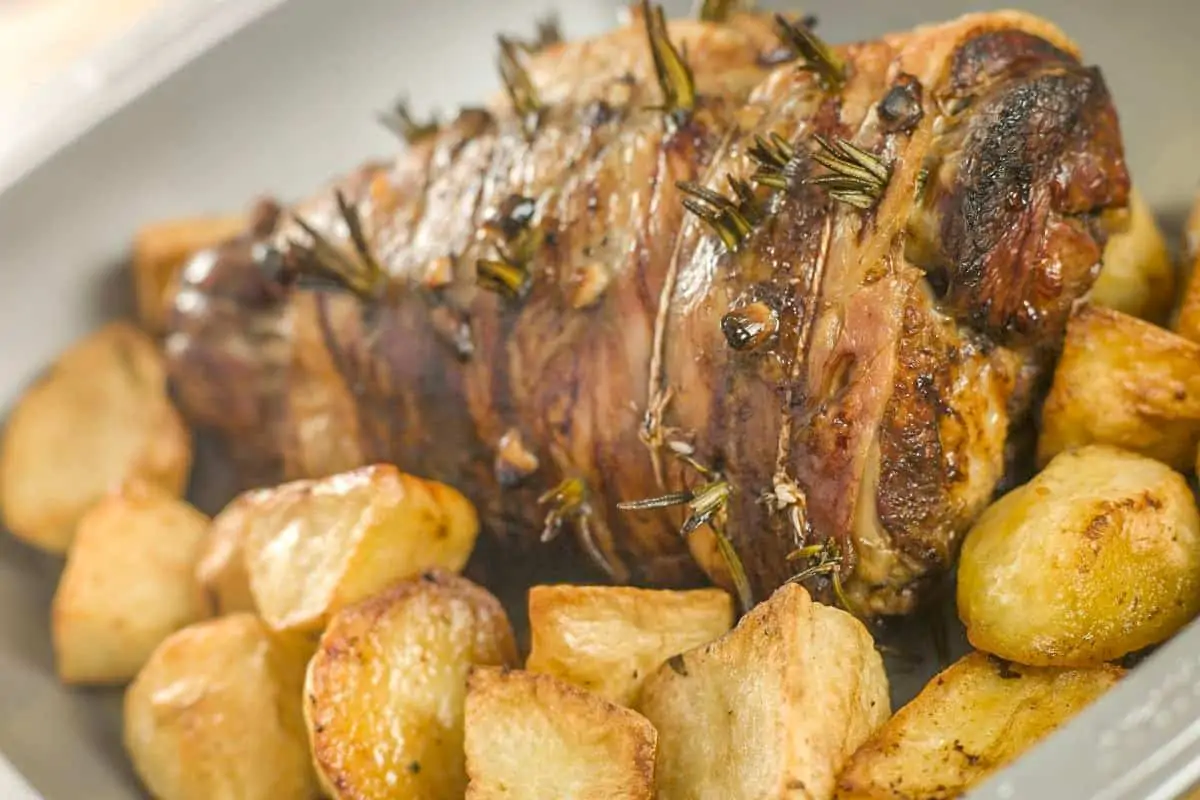 33. Easy Treacle Sponge – England Foods To Eat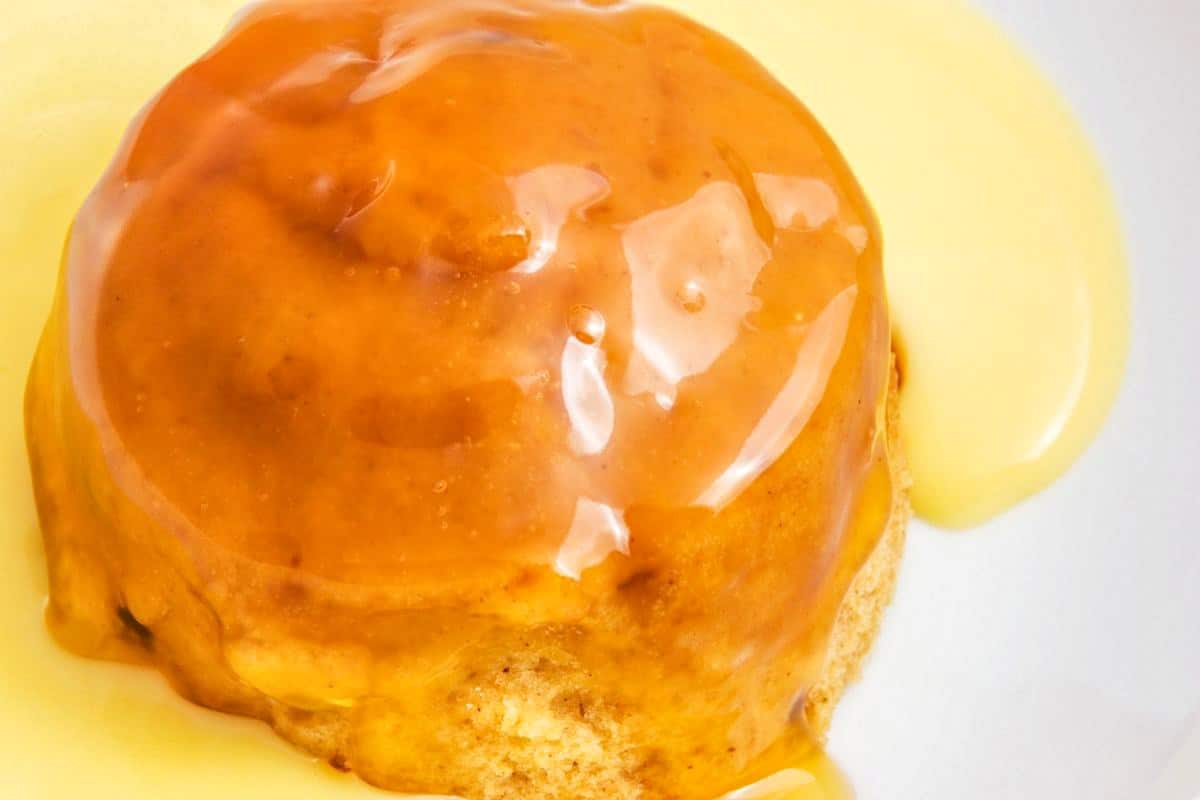 ---
You might also like some of the articles from our website about recipes from other countries.
17 Heartwarming Traditional Irish Food & Recipes
24 Best German Food and Recipes
My 15 Favorite Traditional Norwegian Recipes
16 Great Recipes for Scottish Food
14 Truly Great Traditional English Recipes
For complete photos and videos of our trip visit our photos on our page World RecipesFacebook Page
You May Want to Join Our World Recipes Facebook Group