Last updated on September 27th, 2023 at 04:39 am
This post offers you 33 of The best Italy dishes and Italy traditional Food With Recipes. We have been to all of Italy and this collection of recipes are the ones we loved the most.
Everybody loves pizza and pasta, some of the famous Italy dishes; however, there is much more to that in Italy Traditional food. If you are a food enthusiast, it is hard for you to go wrong with Italian cuisine. When you give Italian food a try, you will become acquainted with flavors and top-notch ingredients with exquisite delight.
Through the various regions in Italy, distinctive Italy traditional food shines through an array of eating habits, local ingredients along with unique cooking styles. The traditional Italian food dates back to Roman Era; however, time has significantly influenced its cuisine. To find more about traditional Italy food, in this article, we shall be discussing the history of traditional Italian food.
The History of Italy Traditional Food
Italy food is considered a Mediterranean cuisine, and it consists of unique cooking techniques and top-notch ingredients and recipes that have developed within the Italian peninsula since antiquity. It later spread across the globe with Italian immigrants.
During the colonization of the Americas, there was a significant change to the traditional Italian food due to the introduction of tomatoes, potatoes, maize, capsicum as well as sugar beet. Traditional Italy food is famous for its regional diversity, particularly between the south and the north of the country. This offers an abundance of taste- it is even said to be the most famous and copied cuisine in the world. Italian cuisine has influenced several cuisines across the globe, including American cuisine.
Traditional Italy food is said to have developed over an extended period. Although the current Italian country as we know it today was not united until the 19th century, its cuisine can be traced back to the 4th century BC. During this period, food was essential, and that can be proved by Apicius, a cooking book that dates to the 1st century BC.
The increase of food diversity in Italy started after the Roman Empire came to an end, and each state and city started upholding new traditions and identities. As a result, each region started displaying unique ways of cooking, ingredients, and recipes. Northern Italy came up with Tuscan beef, and black truffles were famous in Marches. Southern Italy came up with mozzarella and provolone cheeses, and they also had attractive citrus fruits.
Furthermore, there were variations in bread and pasta along with cooking styles depending on the region. Northern Italy preferred using soft egg noodles, while the Southern part of the country embraced hard-boiled spaghetti. Bologna is known for tortellini; Naples is famous for pizzas, while Milan is famous for risotto.
Traditional Food
Italians are famous for their high regard for foods, and it is due to this that their cuisine has gained global popularity. The Italian food you might have tried outside Italy is often not authentic or genuine to its heritage. With the topographic, demographic, and historic factors, Italian cuisine has an array of dishes to choose from along with unique cooking styles. Therefore, while in Italy, you are guaranteed to enjoy an array of authentic Italian dishes that are dripping with flavors.
While French cuisine is said to be the pinnacle of sophistication, Italian cuisine is equally delicious. However, Italian cuisine is more approachable and relatively widespread. The best part about Italian cuisine is that it is an excellent cuisine for the less wealthy. Historically, less wealthy and peasants have led the charge in Italian cuisine. Furthermore, traditional Italian foods are simple yet satisfying.
In addition to that, traditional Italy food uses nothing but the freshest ingredients. It is said that traditional Italy food has used the same ingredients for centuries. Although there are some significant changes due to the modern world, the traditional Italian food and cooking style has remained almost unchanged and passed from generation to generation.
Regardless of whether you are a food lover or food critic, chances are you will fall in love with the luscious taste and aromatic flavor associated with Italian dishes. It is rightfully said that it is challenging to find someone who will not fall for this delectable cuisine. The traditional Italian cuisine offers a canopy of an array of dishes, and the best thing is that they are easy to make and only require fresh ingredients.
The best ingredients, such as chili and garlic, give Italian dishes their unique taste. Therefore, you will have an opportunity to entice your taste buds with rich spices and incredible food ingredients. These spices are often balanced with fresh vegetables prepared using virgin olive oil, giving you a lighter taste.
Wine is considered a cornerstone of traditional Italian cuisine and is a critical element that encourages passion pervading Italy from north to south. In ancient times, wine was considered a sacred drink and was referred to as Italy Enotria meaning the country of wine. To this day, wine remains an integral part of Italian cuisine. Therefore, in Italy, wine is portrayed as a gift from the sky.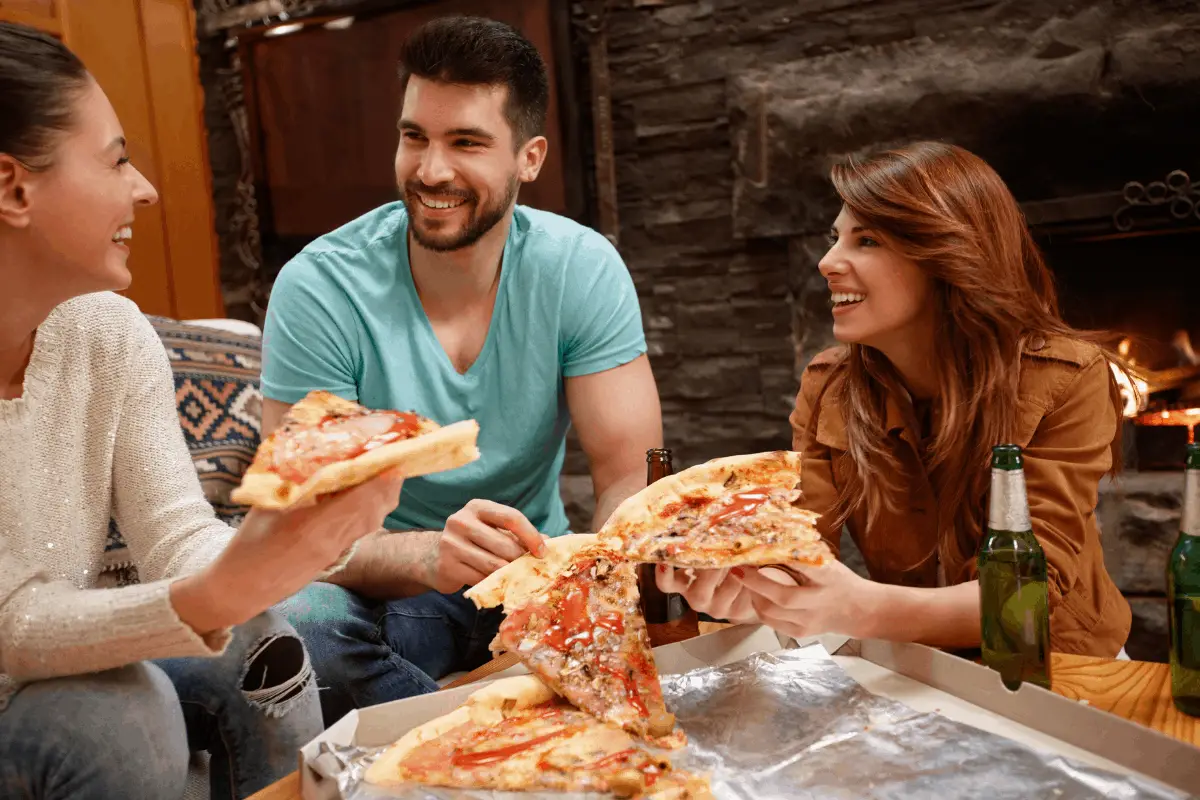 Modern Italy Dishes and Recipes
As time progresses, Italian food and cooking style also changes significantly. Modern Italy dishes
cooking and food has been affected by other cuisines available in today's world. Furthermore, modern Italian cuisine is unique and somehow far from traditional Italian food; this is because the Italians have discovered the beauty of using international cuisine. Some of the modern Italian foods include;
Cannoli three ways, Lemon Gelato, Basil and parsley pesto, Almond chocolate biscotti, Bruschetta chicken, Tiramisu, Oven-roasted tomatoes.
Traditional Italy food is famous for the exquisite taste that has taken the world in a storm. Most individuals tend to love Italy dishes, and if you have never had an experience with this cuisine, you are guaranteed to love it once you give it a try. The only challenge you will face when it comes to Italian cuisine is choosing the best food since it offers an array of top-notch dishes. With that said, we hope that you have enjoyed this article and that you have understood the history of traditional Italian food.
33 Best Dishes From Italy
---
---
check out our video
---
---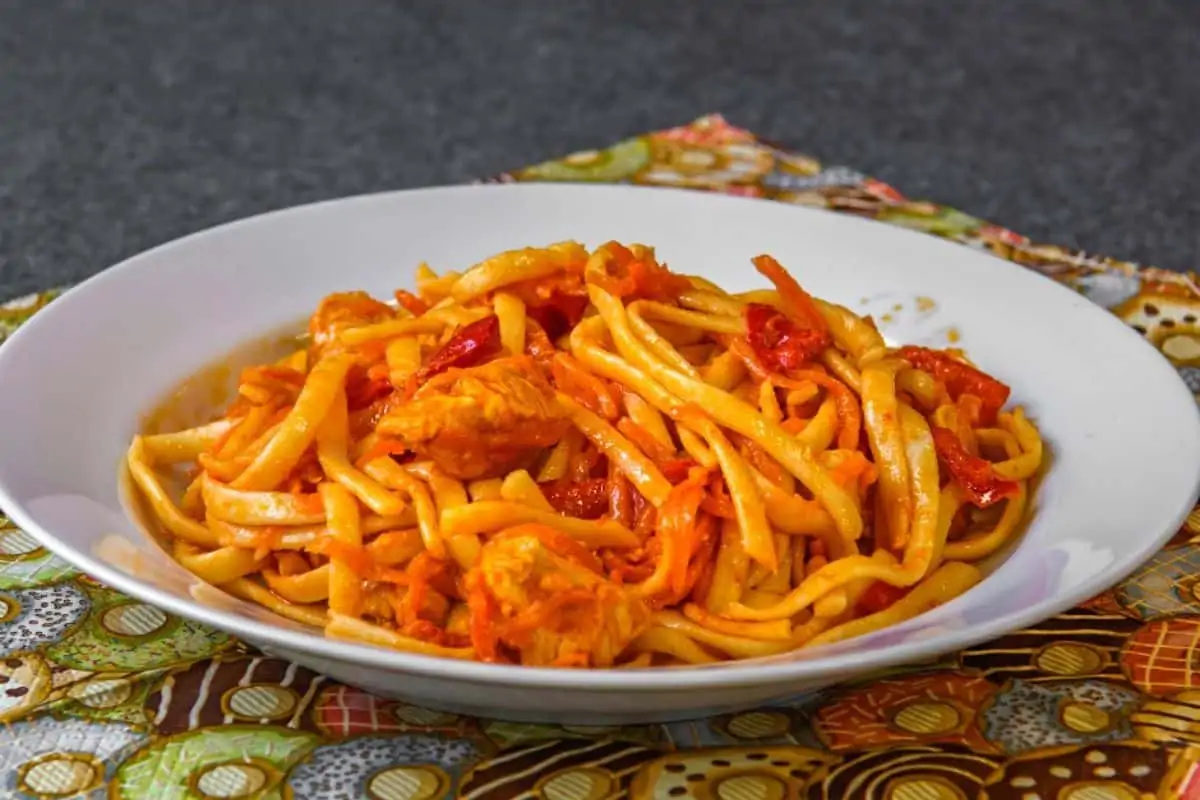 Nothing says "special dinner" more than vodka sauce pasta! The creamy sauce is simmered with garlic and basil, served over rigatoni with lots of Parmesan. Twinkle lights, crisp rose and vodka sauce pasta. Excuse us while we sigh in nostalgia! This long-simmered sauce will shoot you to Italian grandmother status in no time. We created this recipe in honor of our favorite Italian brand, Delallo, who just launched their new line of pasta.
To celebrate, we threw a sweet Italian-themed "pasta party" and invited some of our favorite women entrepreneurs working in food in our city. It was the most special evening! We want to show you how to recreate this simple Italian dinner party to enjoy good food and good people.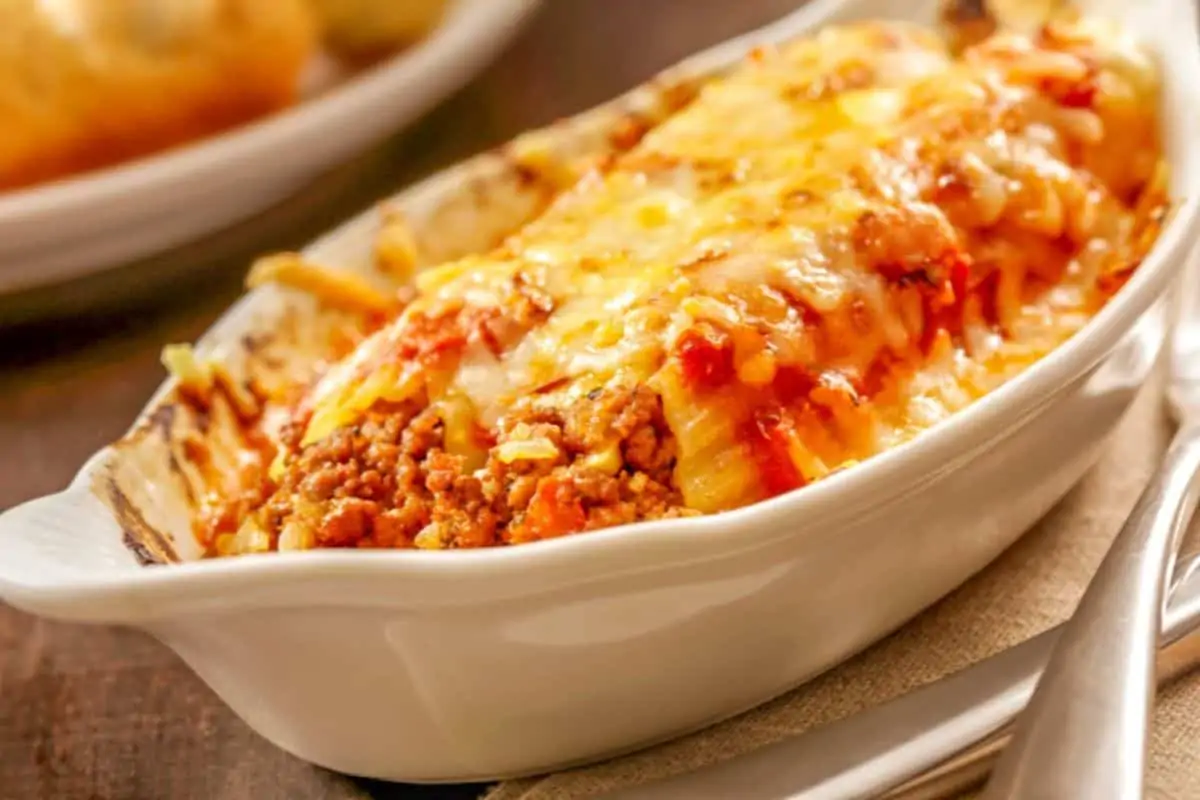 Some members of my family call it manicotti, some call it Italian casserole. So I call it Manicotti Italian Casserole. This is one of my all time favorite meals to make, and it's super easy! For gatherings I make the whole recipe, for my family I cut it in half.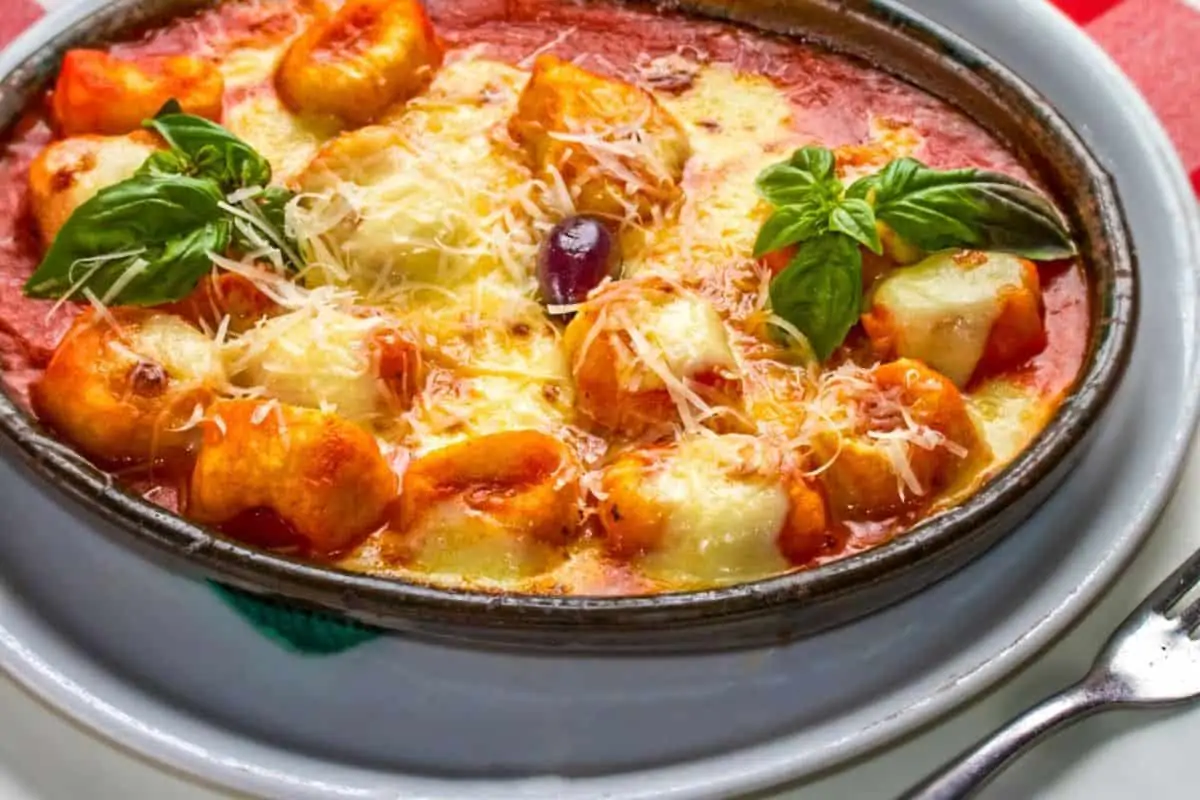 The combination of pasta, oregano, mushrooms and green peppers makes it a favorite healthy pasta recipe in our house and a staple Italy traditional food.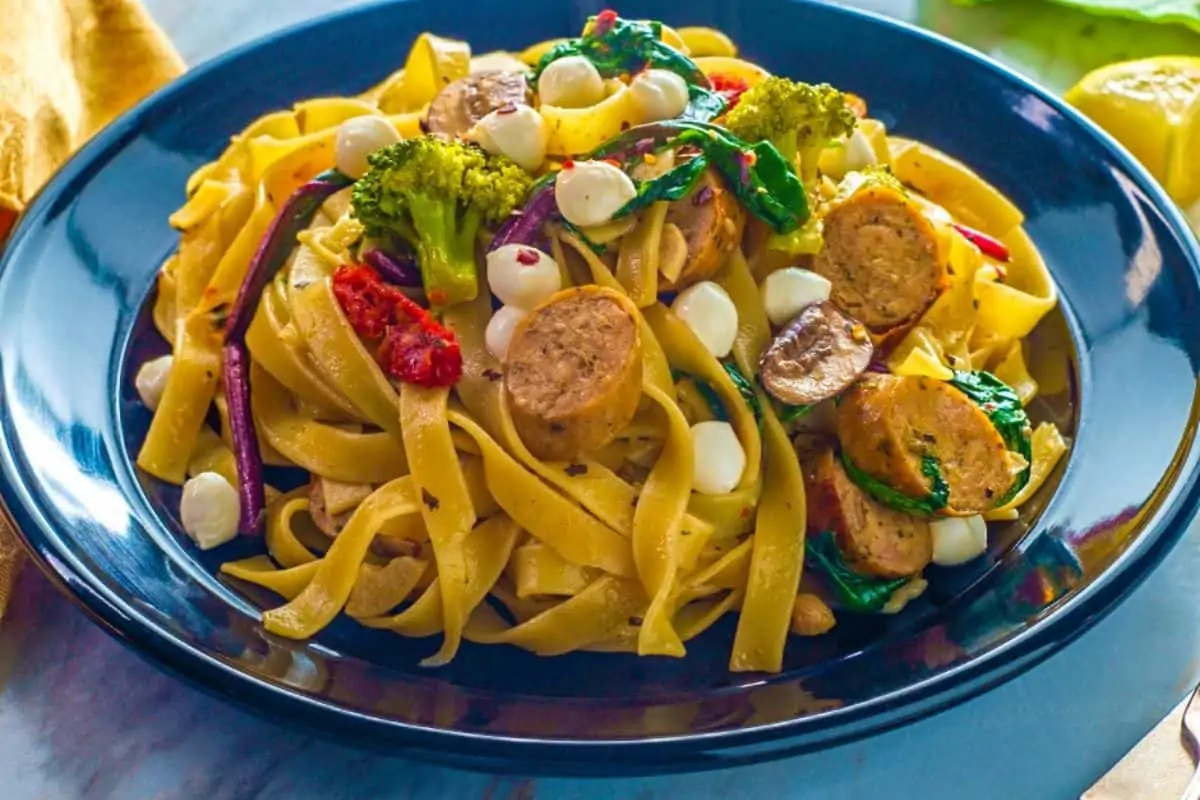 This yummy, hearty Italian sausage pasta is the perfect family dinner for cool weather days. This pasta recipe has long been a family favorite – for my family, and for so many families who have tried it! This Rigatoni with Italian Sausage pasta dish has long been one of the most popular recipes on the blog. For good reason!
This is an amazing dish when you are craving the ultimate comfort food. Those rich, hearty dishes that fill you up with warmth from the inside out.
I would eat pasta for lunch and dinner, at least four times a week, if I could. Pasta is versatile, and just goes with everything. It makes for great vegan dishes, vegetarian dishes, seafood, and meat recipes.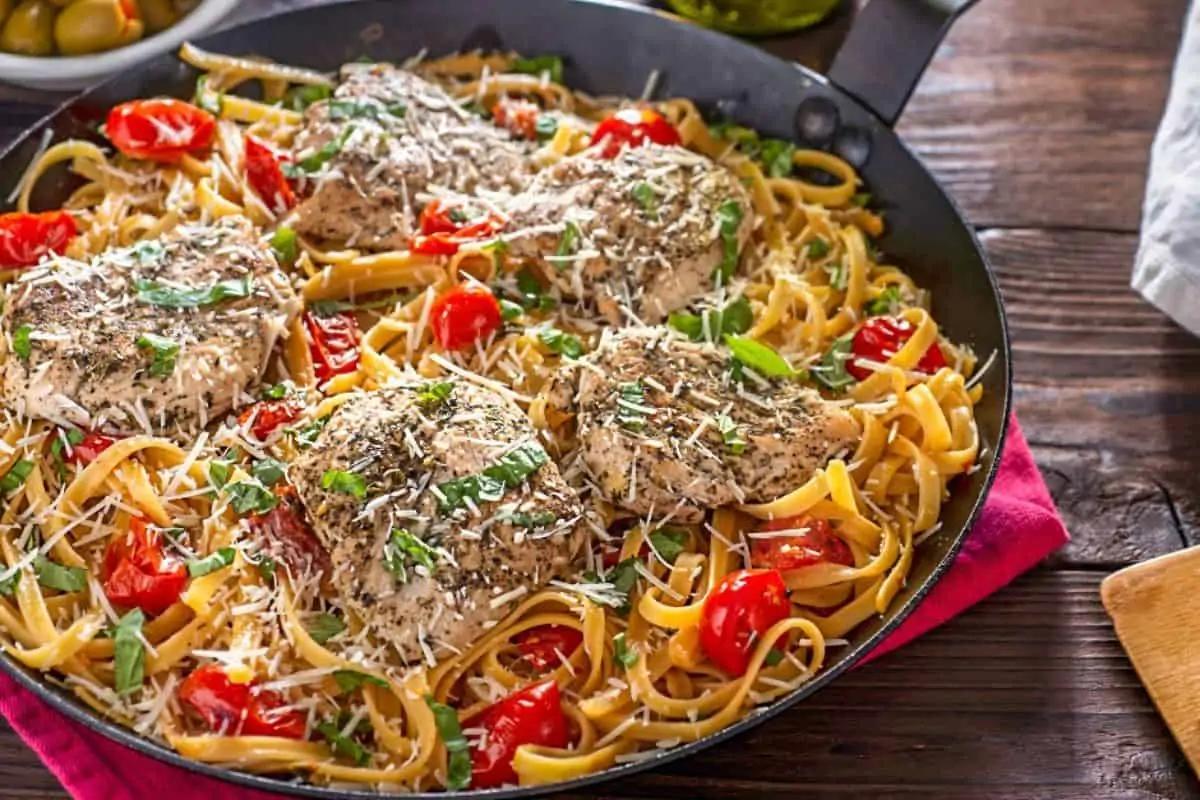 Why you'll love this recipe: Fresh Flavors of Tomatoes and Basil, Rready in 35 Minutes, Low Carb and High in Protein, Budget Friendly, and Family Friendly. For this recipe, boneless skinless chicken is best. Chicken breasts are easy to work with and very common, but also consider boneless skinless chicken thighs. Thigh meat is tender and juicy! Whatever you choose, pound the chicken breasts between two sheets of plastic wrap to an even thickness. This will help the chicken to cook evenly.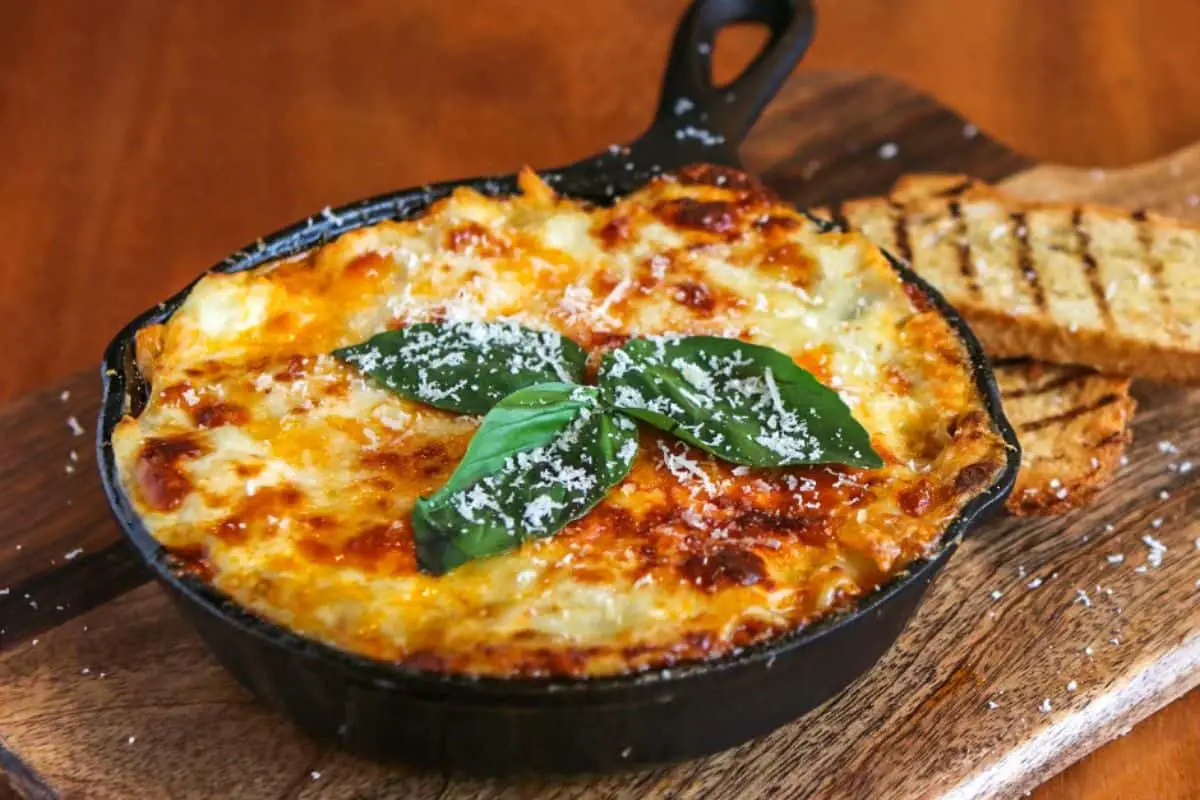 Pasta, sausage, tomatoes and spinach cooked together for a quick and easy meal.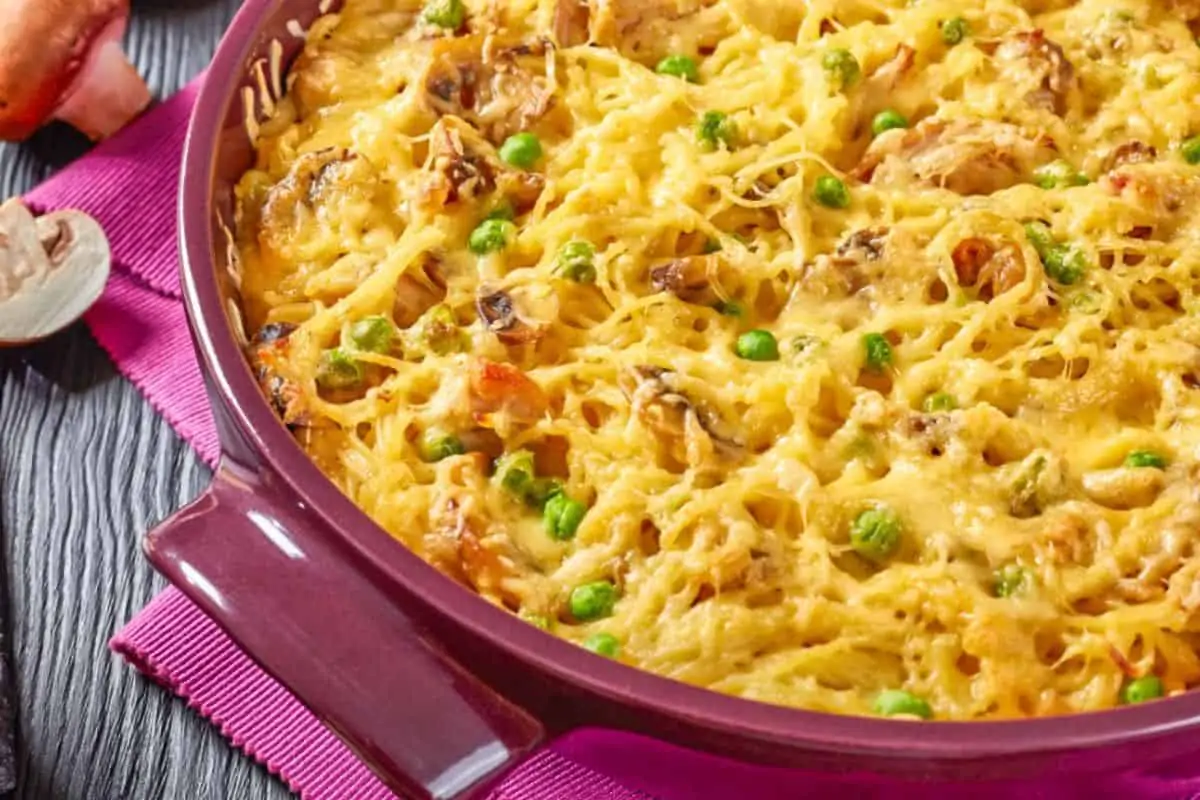 Chicken tetrazzini is a classic, warm and comforting casserole that is perfect for a dinner party or a family meal.
This makes a great dish from entertaining, since you can make the casserole and then bake it right as the guests are set to arrive, just in time for dinner.
Or, if you are one who takes meals to sick friends and new moms you could prepare it ahead. Then just have the recipient bake it right in time to eat.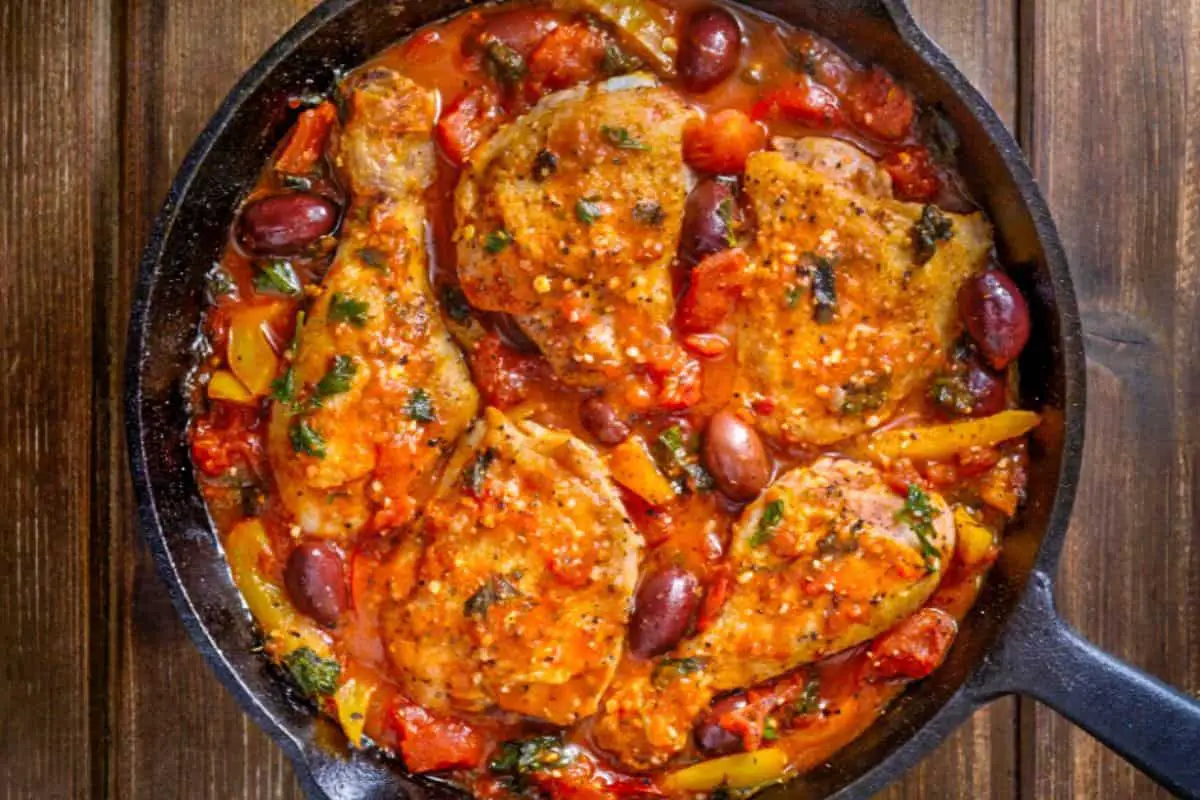 One of the best Italy dishes for me is chicken cacciatore in a rich and rustic sauce with chicken falling off the bone is simple italian comfort food at its best!
Authentic Chicken Cacciatore is an Italian classic, and you'll never get a more succulent home cooked meal than this recipe! Easy to make and loved by the entire family, Cacciatore aromas fill your entire house with comfort and warmth as it cooks itself on the stove or in the oven!
One quick and easy classic Italy dishes on your table in 30 minutes! Your family will love the bright fresh flavors of this easy lemon chicken piccata.
No need to go to a restaurant for great chicken piccata, it's easy to make at home, in just 30 minutes! This version uses bright lemon flavor to really accentuate the light and fresh qualities of the meal. Soon to be your family's favorite!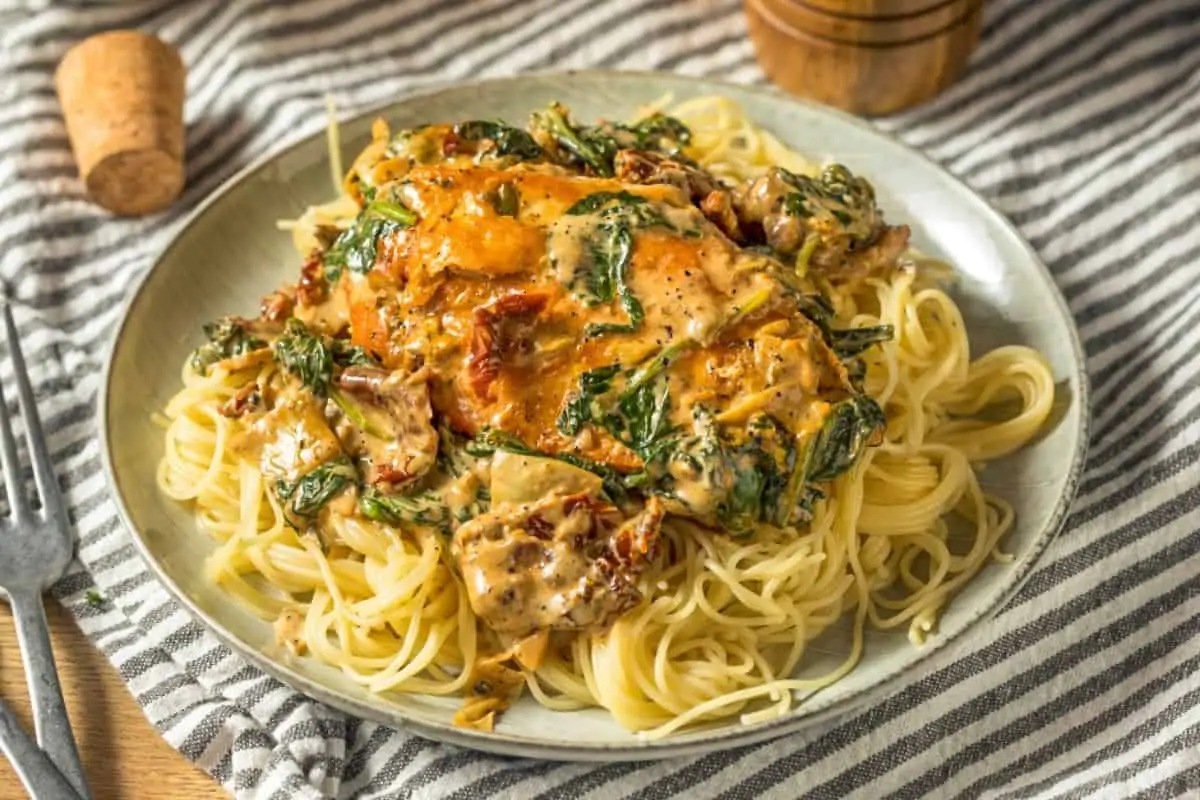 Creamy Italian Chicken Pasta recipe, packed with flavor from spinach, garlic, and sun dried tomatoes, your family will gobble this easy dinner right up!
Love easy chicken dinners? A favorite of all Italy dishes for me is Buffalo Chicken Pasta ranks as one of our reader's favorite recipes! And who can resist a plate of cheesy Chicken Tetrazzini?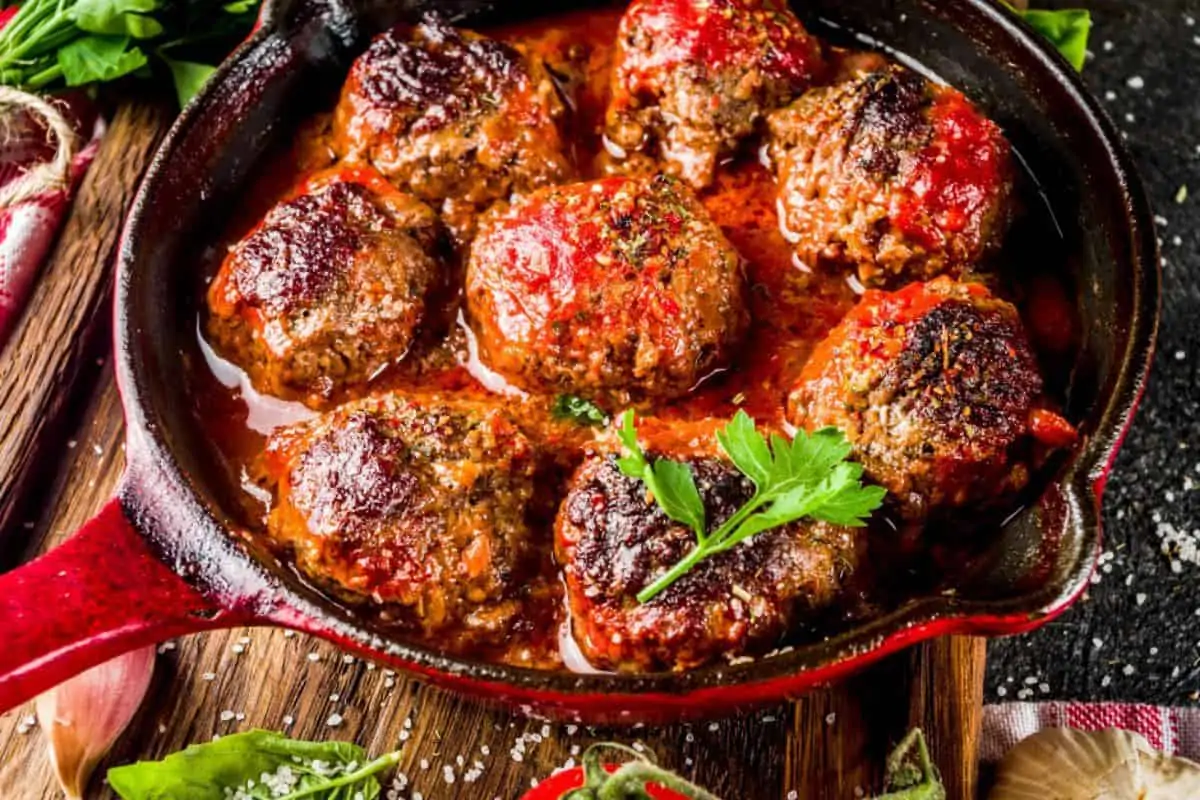 These easy Baked Italian Meatballs are the whole comfort food package. They're juicy, tender, and packed with flavor. Serve these homemade meatballs over your favorite pasta, in a marinara sauce, or eat them right out of the pan!
Looking for more easy Italian recipes? Try this amazing Instant Pot Spaghetti and Meatballs (it only takes one pot to make!), my favorite Best Baked Chicken Recipe or this easy Instant Pot Chicken Fettuccine Alfredo!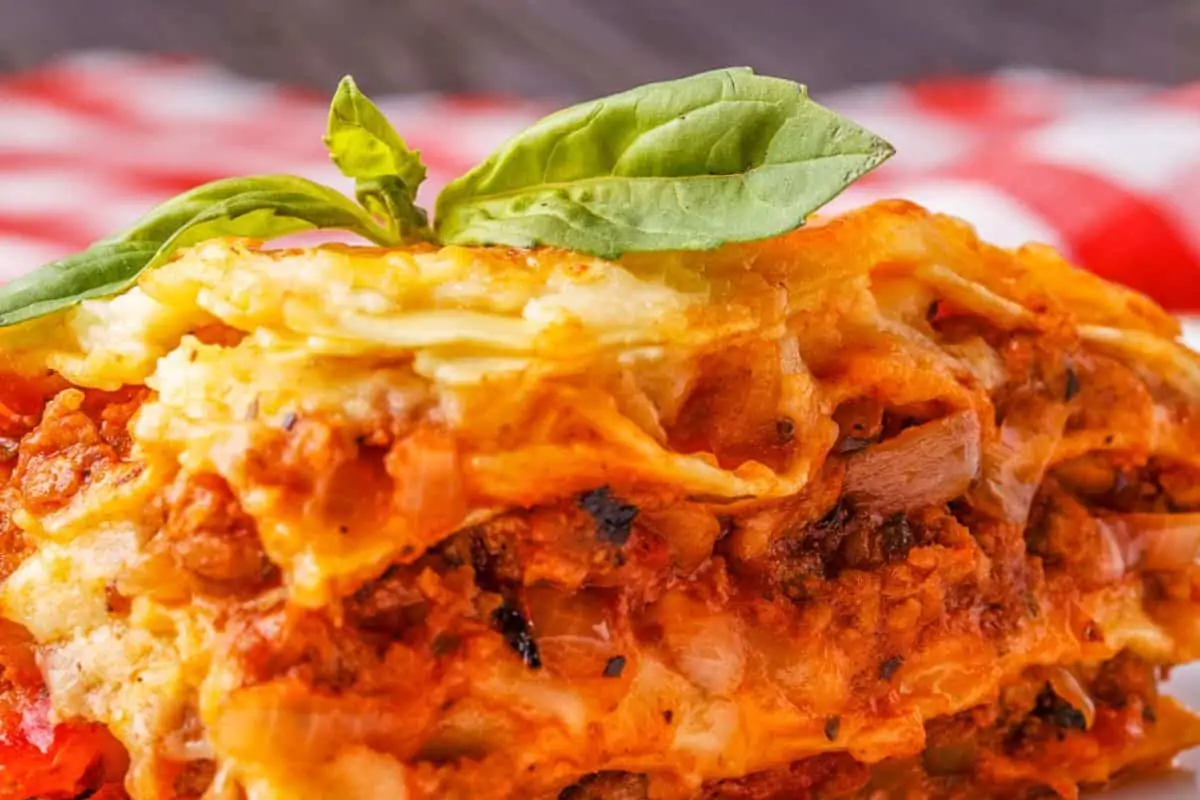 Everyone has their favorite lasagna recipe – I'm partial to the one my sister gave me over thirty years ago (Virginia's from the side of the box – really good!).
This Three Cheese and Sausage Lasagna by Paula Deen caught my attention because one of the cheeses is cream cheese. It's added to the sauce and creates a creamy, creamy sauce. I would use it on any pasta any day of the week!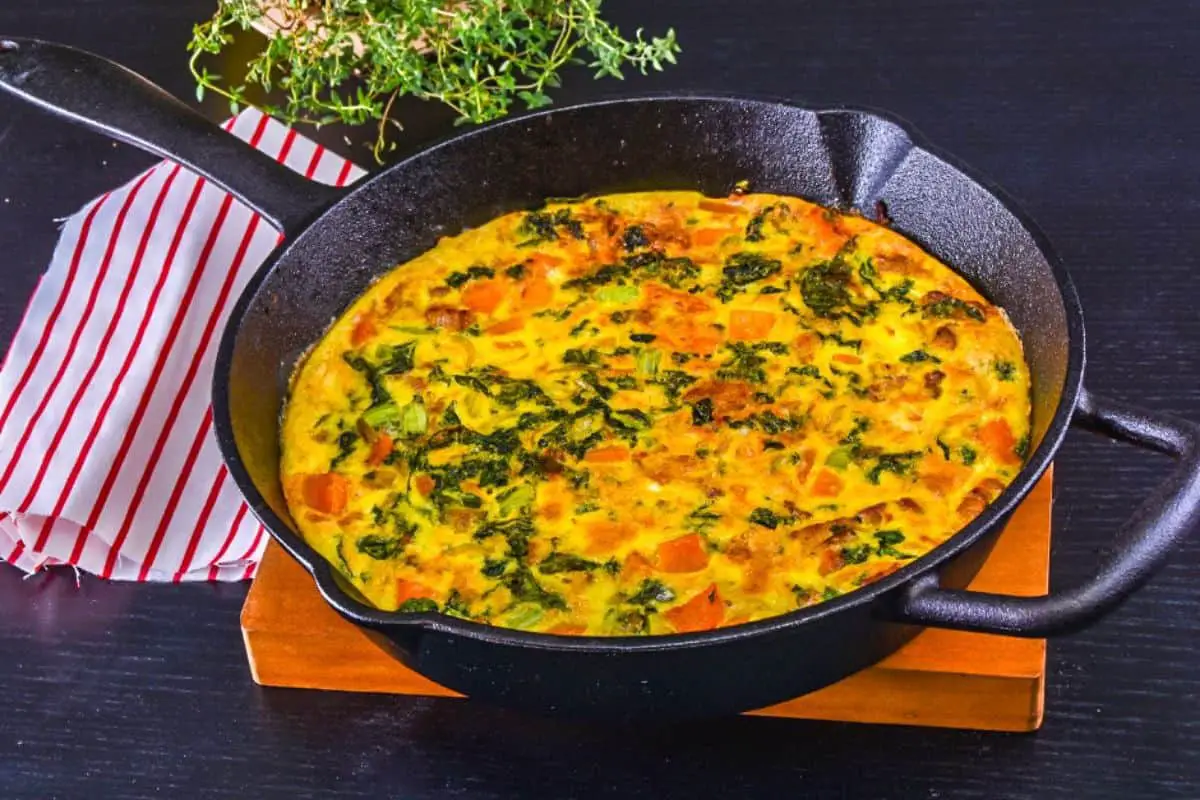 The frittata will be easier to remove from the skillet if it sits for a few minutes—the top will deflate and the edges will pull away from the pan.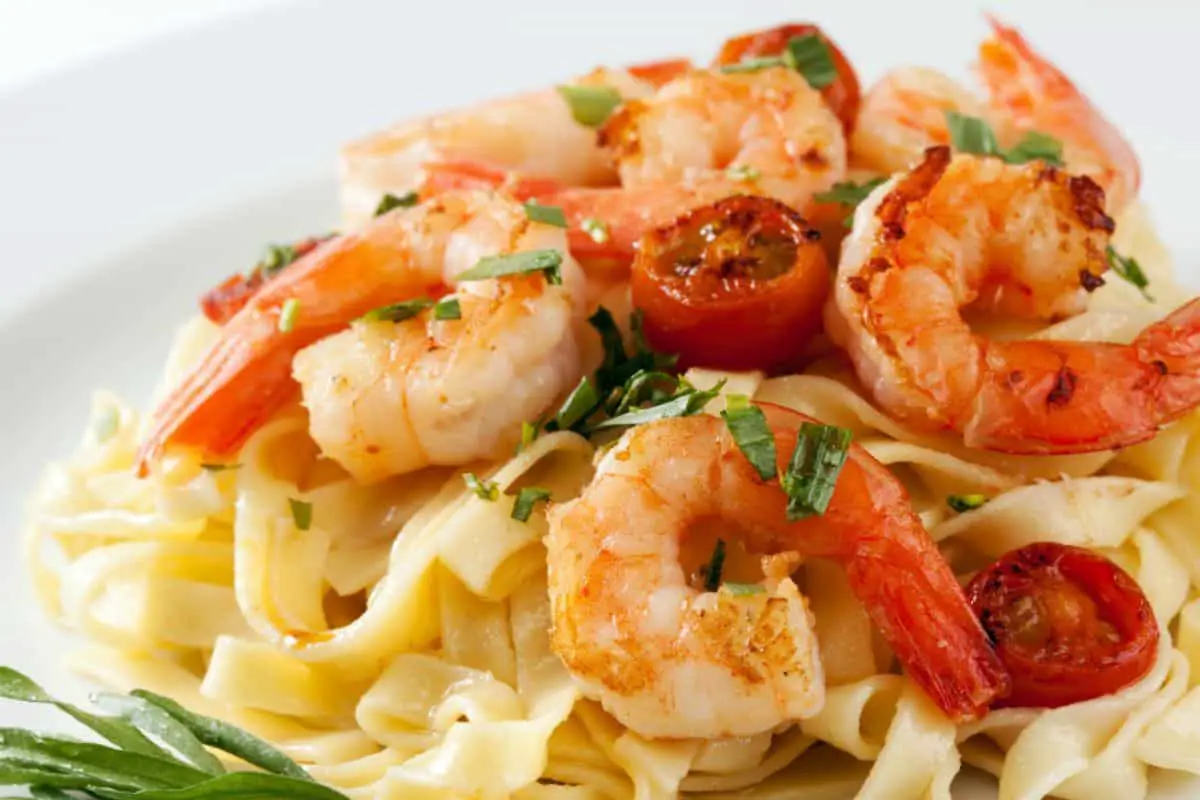 This shrimp pasta features creamy Mozzarella sauce, sun-dried tomatoes, basil, and red pepper flakes. Easy weeknight dinner!
You've come to the right place for shrimp recipes! I've made all kinds of shrimp pasta through the years, such as creamy shrimp pasta with mushrooms and pesto shrimp pasta, and this recipe definitely stands out as one of my favorites!
This recipe features creamy Mozzarella sauce with sun-dried tomatoes and basil. If you enjoy these flavors but prefer a different type of protein as opposed to shrimp, you can try this sun-dried tomato chicken pasta or delicious scallop pasta.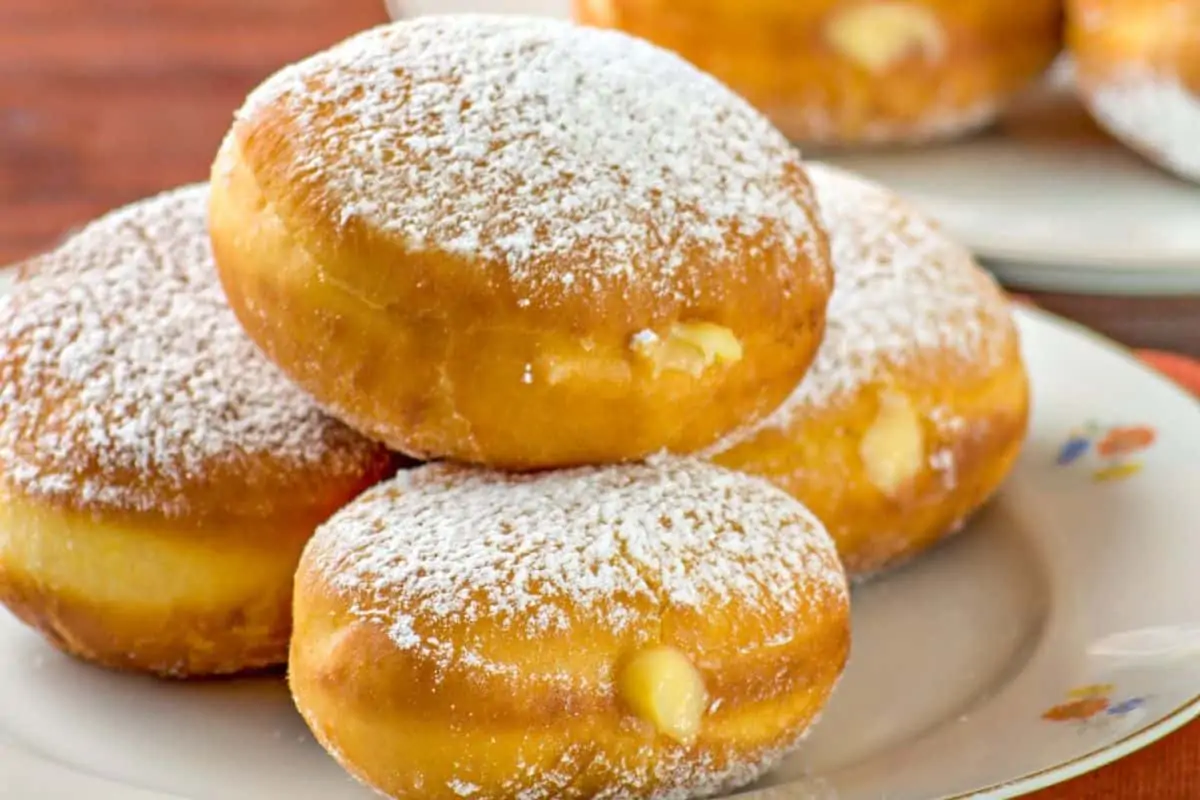 A new crazy week has begun, and really the only consolation I can give you is doughnuts! More specifically, Bomboloni, which are these absolutely mind-blowing Italian doughnuts. These are completely homemade and easier than you'd think! The only problem, as usual, is patience. You have to give these babies enough time to rise so that they become light, fluffy, sugary clouds. Sooooo good. And SO worth the wait!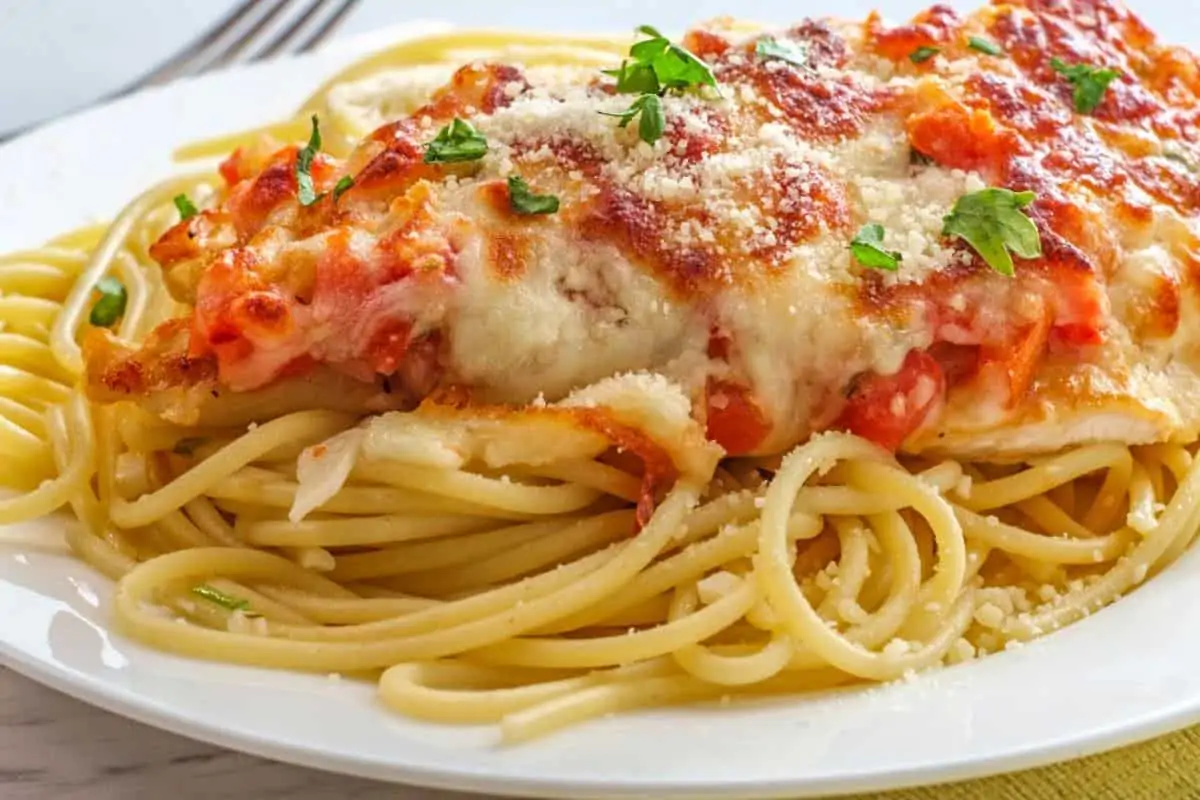 Bruschetta chicken pasta salad is a must make for any occasion! with italian seasoned grilled chicken and a good kick of garlic and parmesan cheese, this is one pasta salad that will impress!
Bruschetta Chicken Pasta… It was time to make a kick-ass carb recipe that you won't regret!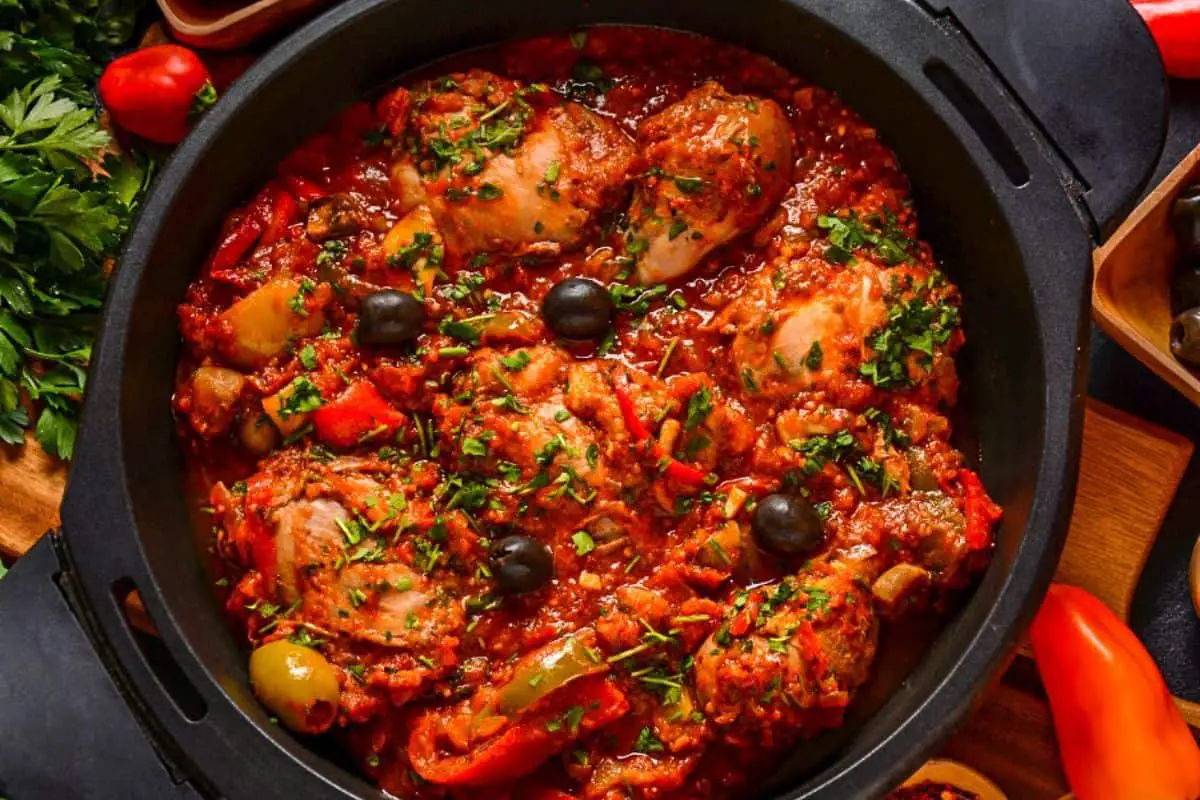 The best chicken cacciatore in a rich and rustic sauce with chicken falling off the bone is simple italian comfort food at its best!
Authentic Chicken Cacciatore is an Italian classic, and you'll never get a more succulent home cooked meal than this recipe! Easy to make and loved by the entire family, Cacciatore aromas fill your entire house with comfort and warmth as it cooks itself on the stove or in the oven!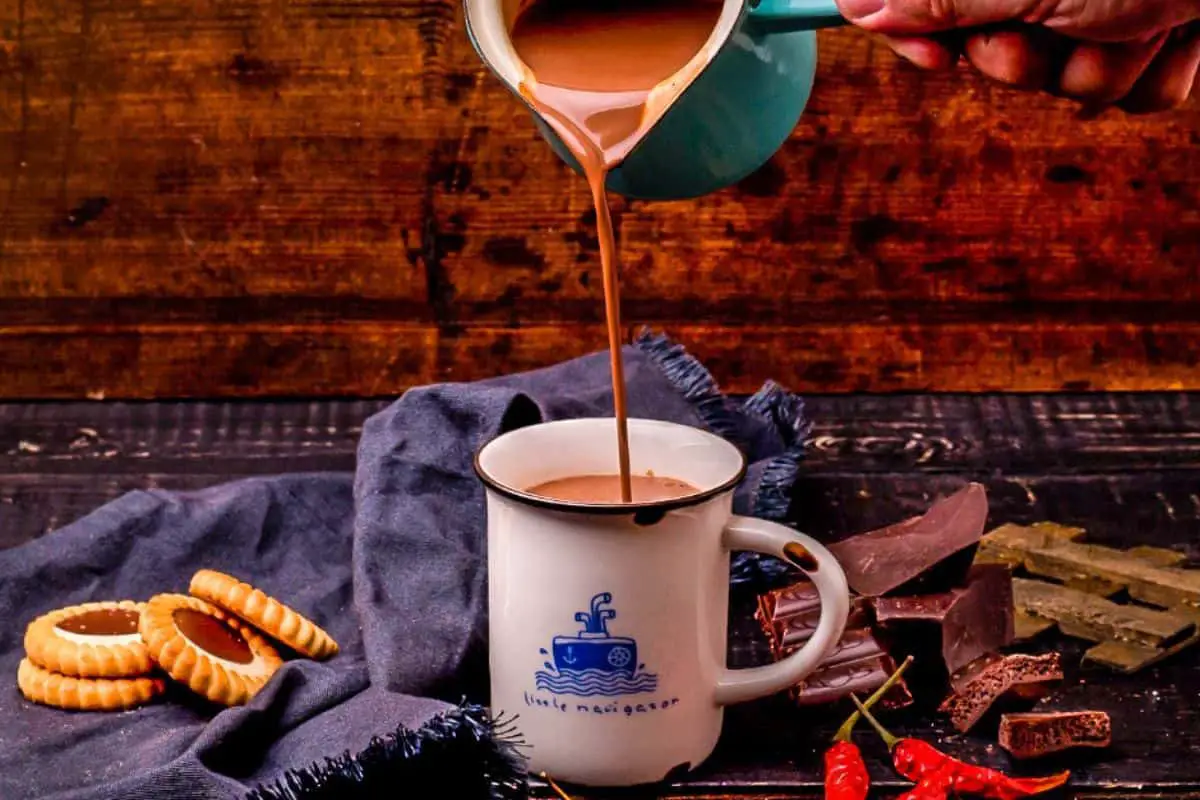 Italian Hot Chocolate is a mug full of creamy deliciously thick Hot Chocolate, made with real chocolate and milk, the ultimate Comfort Food. This stuff is gold, made with real chocolate and a little cocoa, my friend said to use whole milk but I used 2% instead and it always turned out delicious.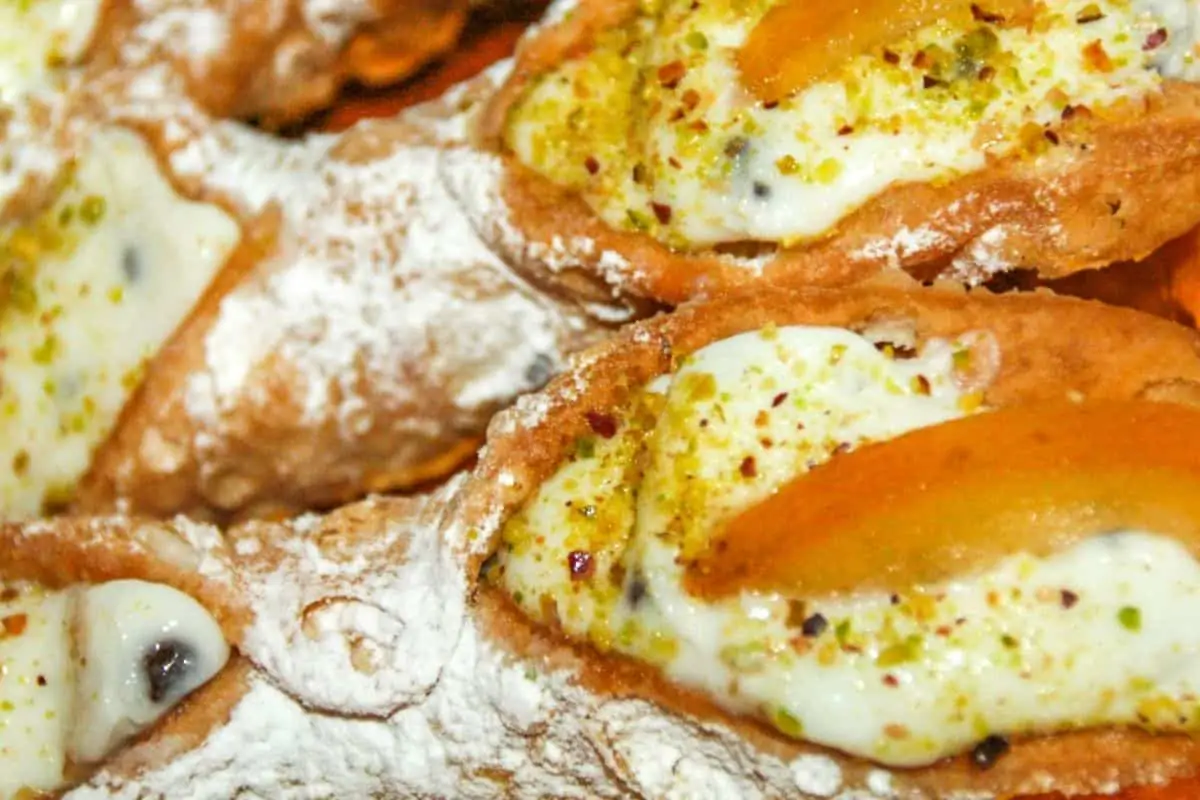 All the flavors of cannoli in mini oven baked treats. Made with a crisp pastry shell, filled with a sweet ricotta filling and finished with chocolate chips. Who could resist this tempting treat?
Make these Cannoli Bites. Devour these Cannoli Bites. That is all I have to say. Okay not really all I have to say because these are my dream dessert, I have such a soft spot for Italian and French pastries so, really I have plenty to say about these.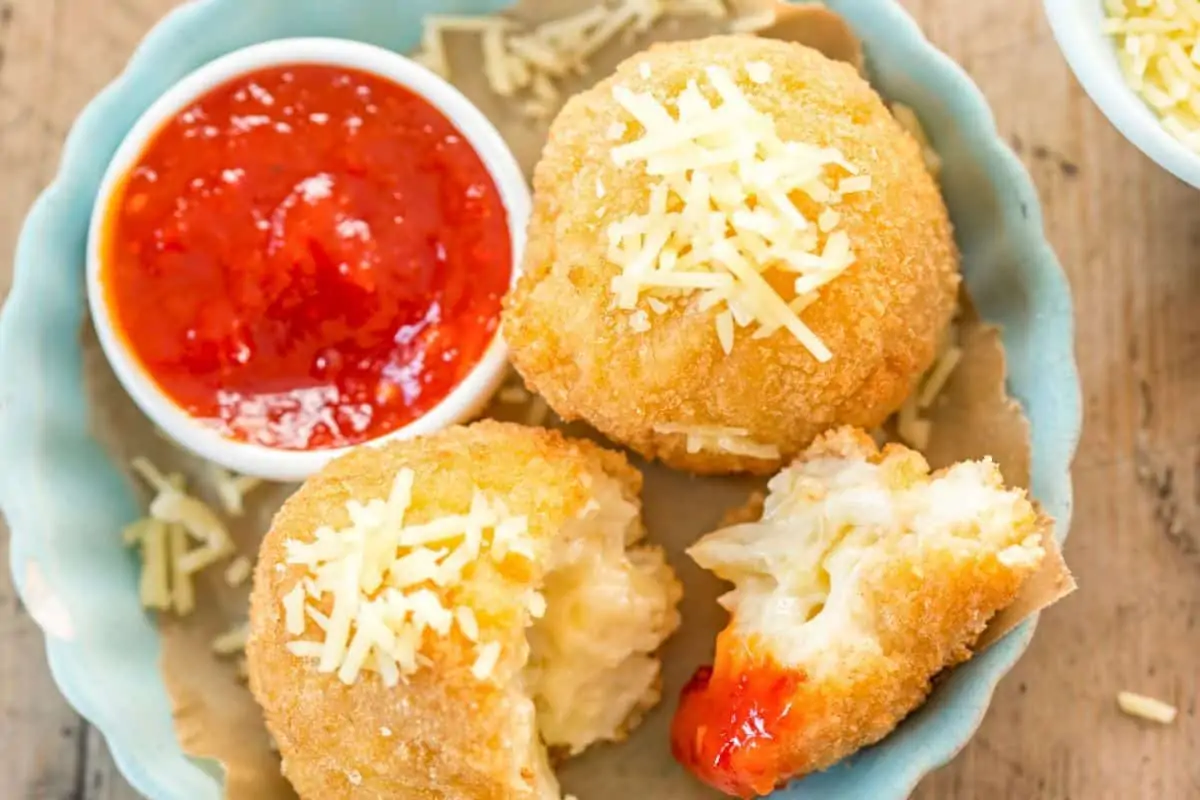 This recipe is SO easy!! Just a couple of ingredients and the whole thing takes about 15 minutes. These are seriously bomb-licious (pun intended…) and we devoured them in about 3.2 seconds flat.I like them straight from the oven but my husband dipped his in ranch dressing. I think next time we'll try alfredo sauce or marinara!
These Lasagna Roll Ups not only look incredible but taste incredible. There's served in individual portions and are great for freezing too. Make lasagna this way and you'll never go back to sloppy lasagna squares again. Perfect comfort food for the whole family!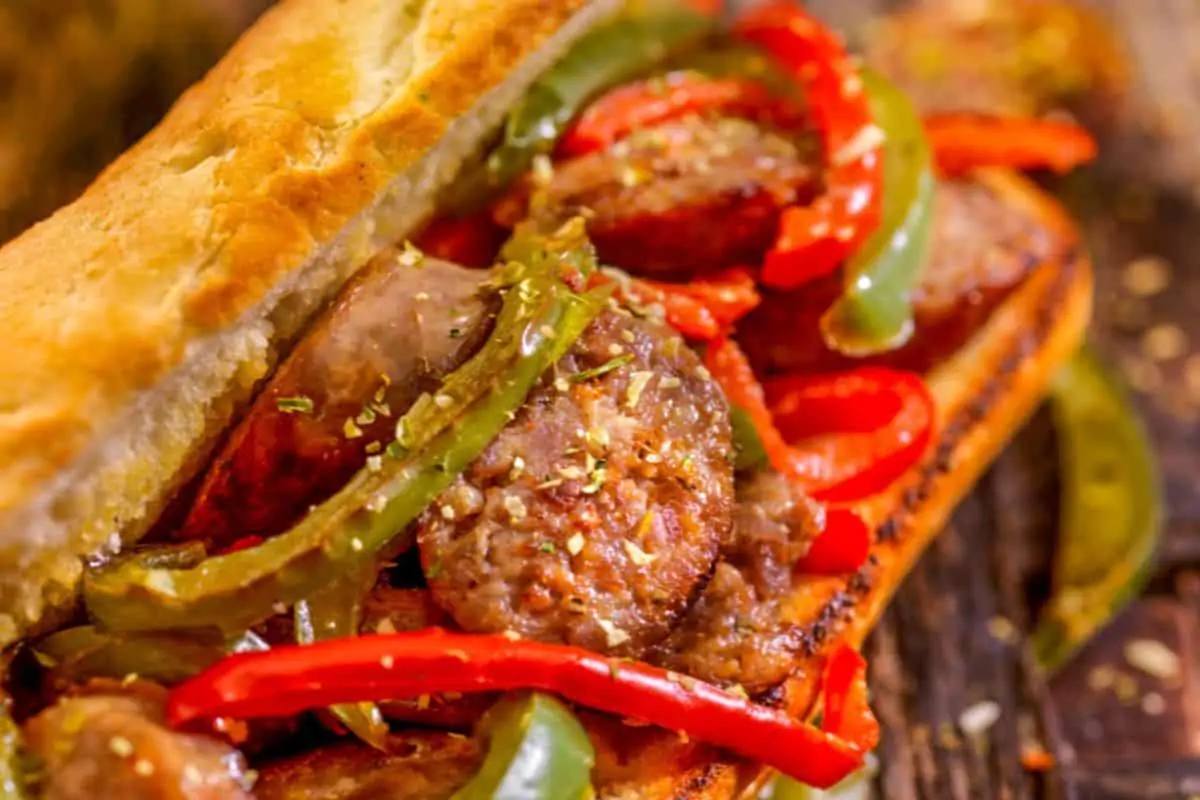 This simple and delicious Italian Sausage and Peppers recipe is a breeze to whip up for a family meal. It's a classic meal that never gets old. Serve it over rice or pasta or stuff it into hoagie rolls for a filling dinner the whole family will enjoy.
Flavorful chunks of Italian sausage are combined with diced tomatoes, garlic, oregano, basil, lots of red and green bell pepper and onion. It's a comforting meal but light enough to be enjoyed on a warm summer day.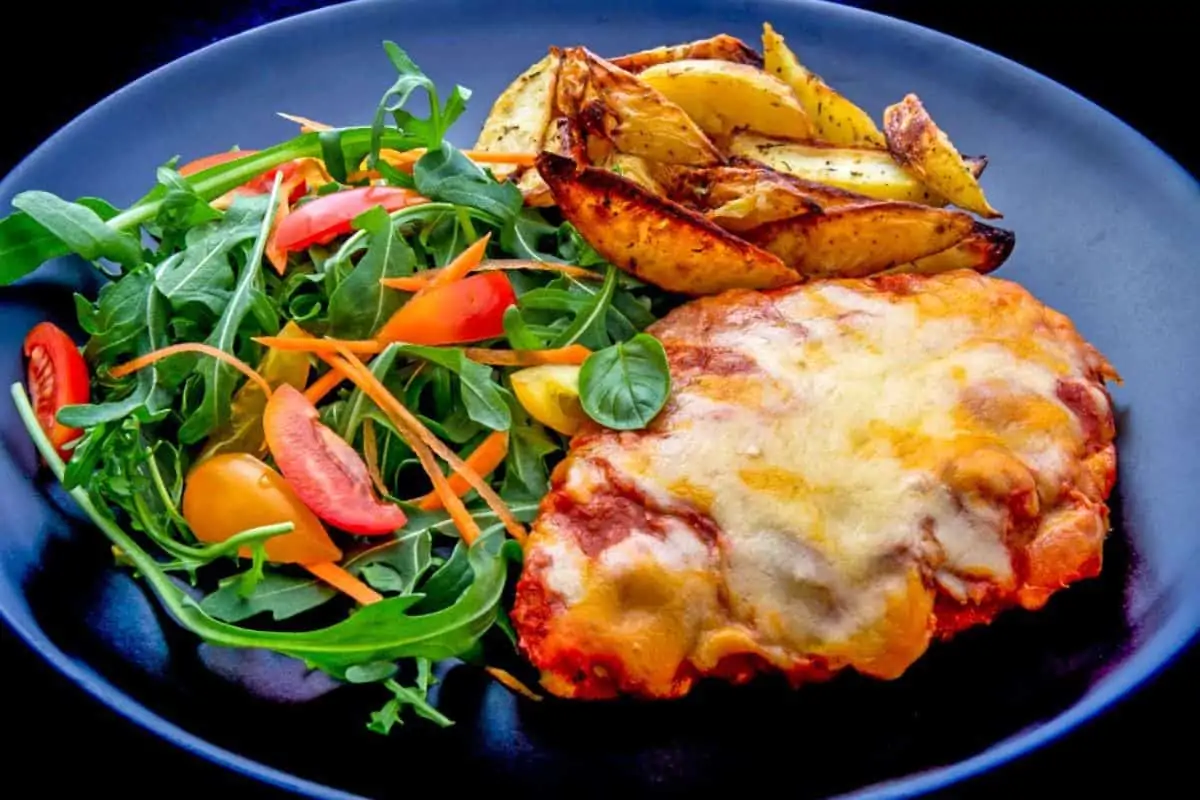 This Easy Chicken Parmesan is one of my all time favorite meals. It comes out incredibly juicy, tender and perfectly crisp on the outside. It truly is the BEST chicken parmesan! I take thin cut chicken breast and bread them in a mixture of parmesan cheese and panko breadcrumbs. Pan fried until golden brown and topped with marinara and mozzarella cheese.
After it gets baked in the oven for a few minutes until the cheese is gooey and melted. What I love most about this garlic parmesan chicken is that it stays crispy and does not get soggy!The BEST Chicken Parmesan. Tender pan fried parmesan crusted chicken breasts coated in panko breadcrumbs and cheese. A quick and easy 30 minute meal everyone will love!
My search for the best homemade margherita pizza (made in a standard oven with everyday ingredients) is over! You'll want to make this homemade pizza recipe over and over again.
The best margherita pizza that I've ever eaten in my entire life was in Naples, Italy a few years ago during our trip to the Amalfi Coast. We stood in line in a cobblestone street just off of Via Tribunali in the historic neighborhood (known for having the best pizza places in the entire world), and snagged a table at the famous Gino Sorbillo.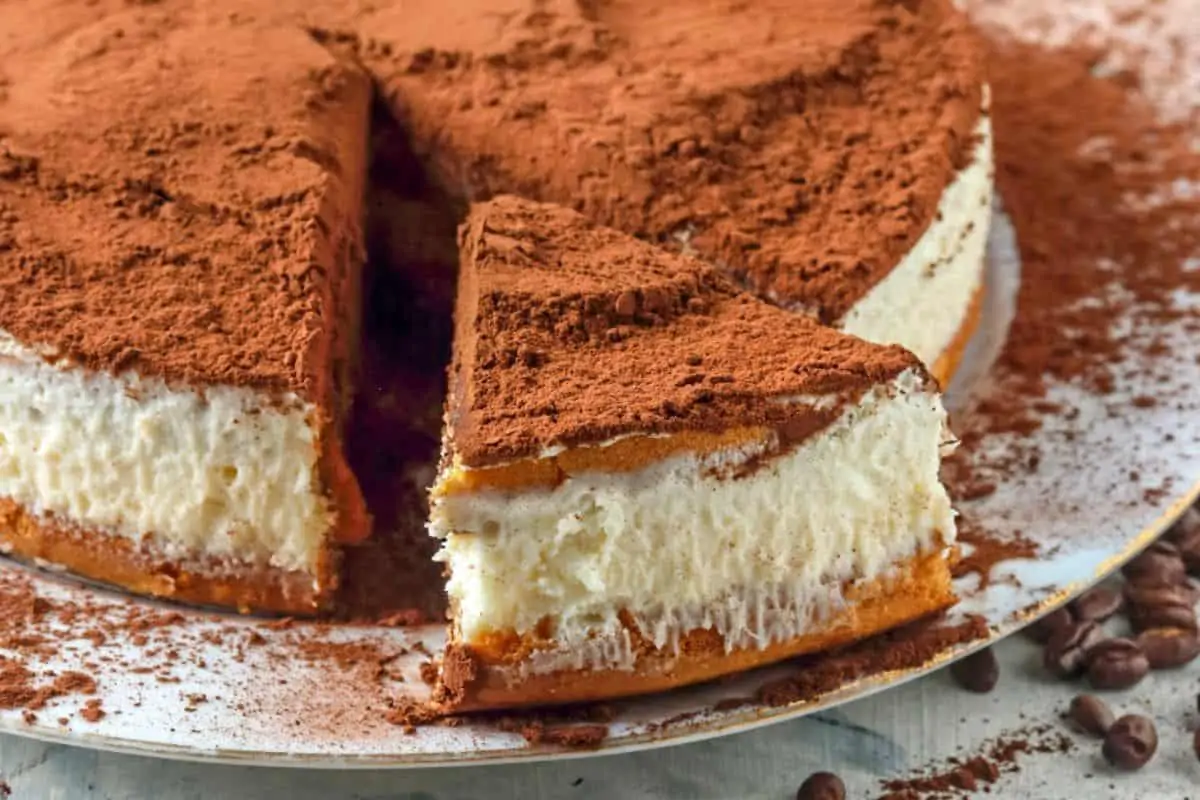 This Tiramisu Cheesecake is a super easy, no-bake cheesecake recipe that tastes just like tiramisu! The combination of espresso, Kahlua and mascarpone cheese is to die for!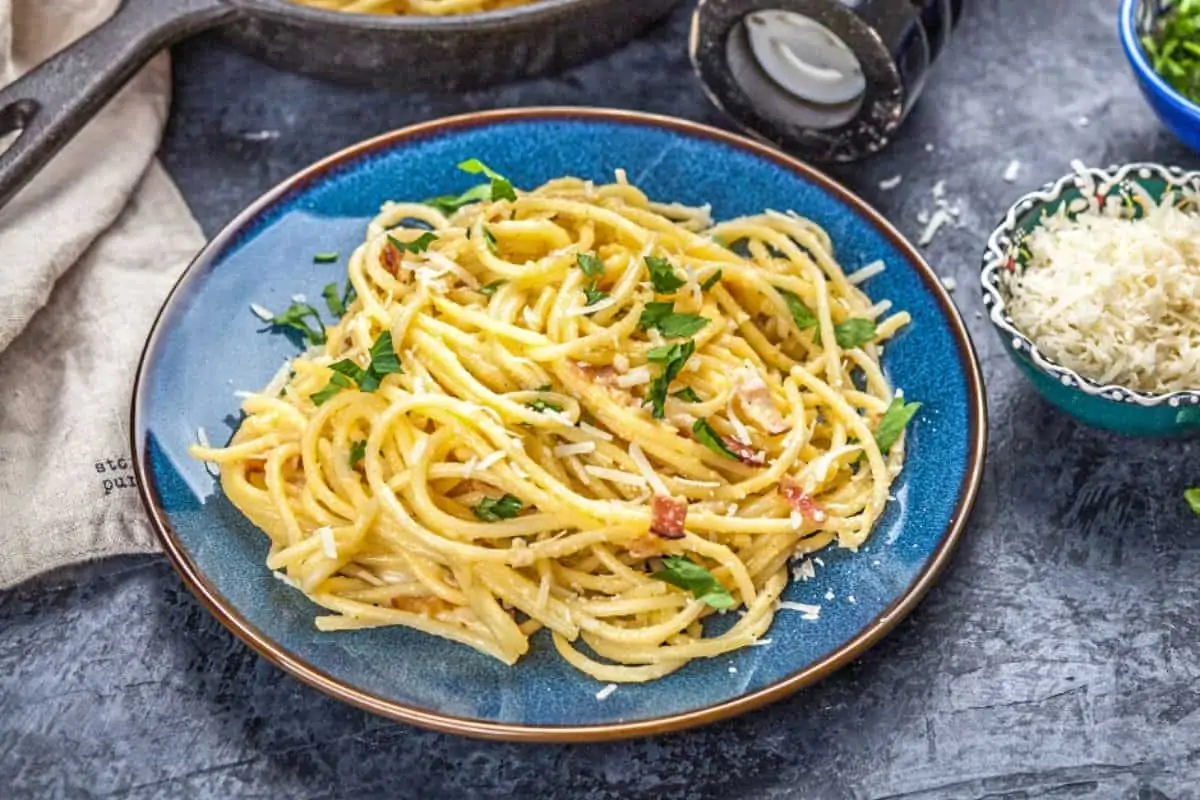 Spaghetti Carbonara, one of the most famous Pasta Recipes of Roman Cuisine, made only with 5 simple ingredients: spaghetti seasoned with browned guanciale, black pepper, pecorino Romano and beaten eggs.
Spaghetti carbonara recipe is known all over the world. In the authentic Italian recipe the ingredients are very few and of excellent quality. The high quality of the ingredients is a necessary condition for the success of carbonara recipe.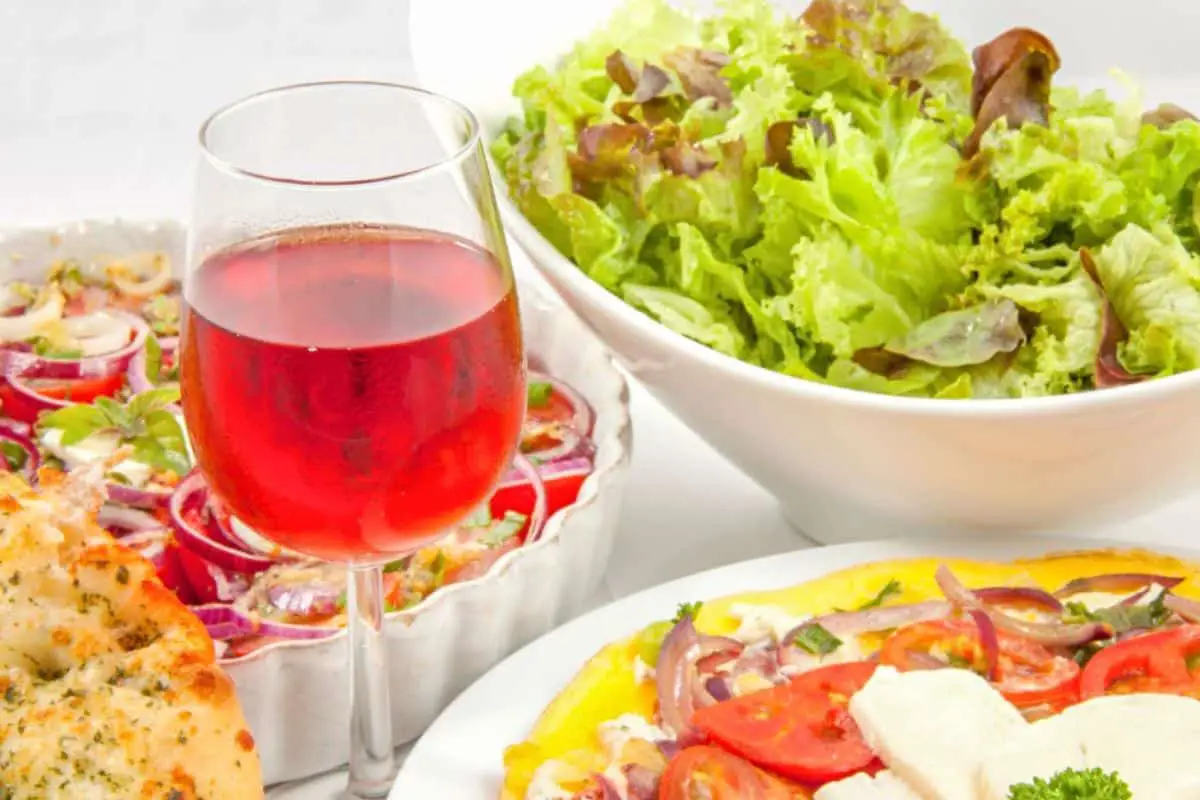 Family-style Italian dishes are passed around, shared, and enjoyed. So why should Sunday have all the fun? Here's your permission to break the tradition and make this veritable feast any night of the week.
Be sure to bring your appetite, because we're serving up pork meatballs baked in bubbly marinara sauce and covered in a blanket of melty mozz, buttery cheese tortelloni, lightly-charred broccoli and lemon slices, and a side of garlic bread. This magical meal is sure to impress your dining companion and yourself.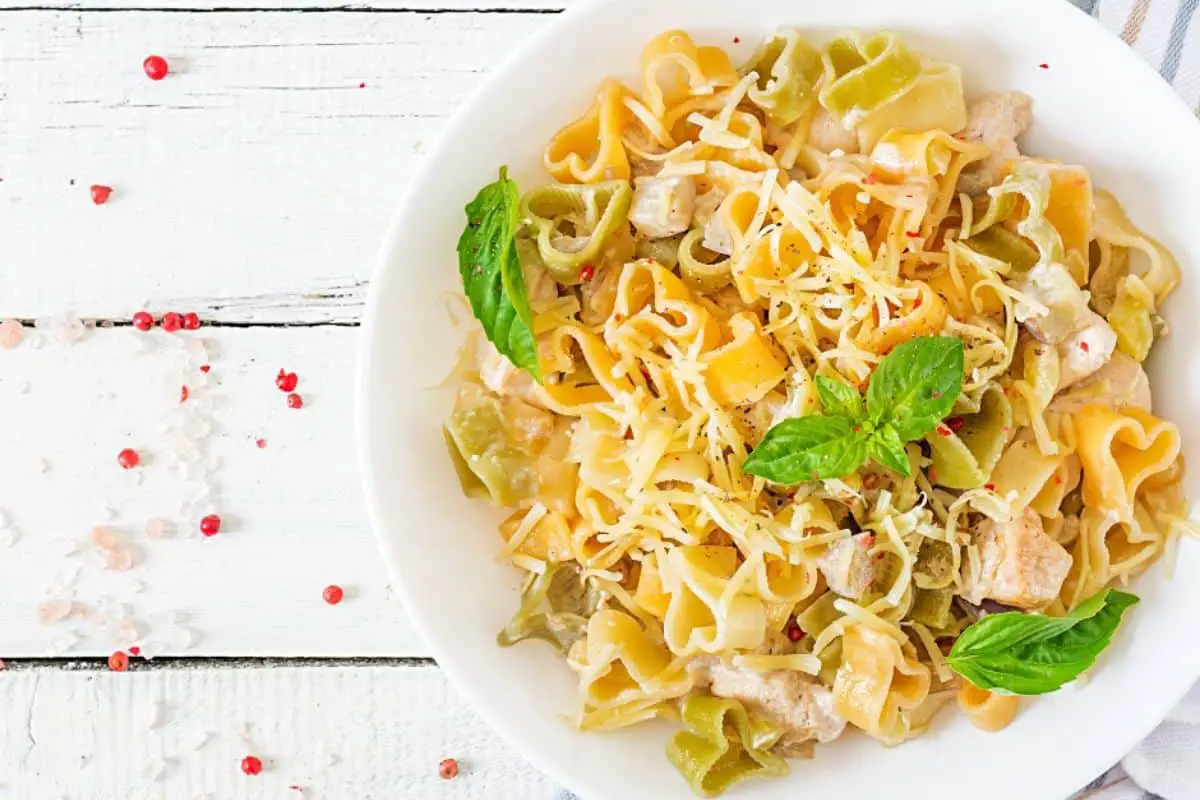 Creamy Chicken Pasta in White Wine Parmesan Cheese Sauce will remind you of your favorite dinner experience! Easy to make weeknight one pot pasta dish! With only 30 minutes of total work, this dinner recipe is simple, fast and delicious! It almost sounds too easy to be as good as it is.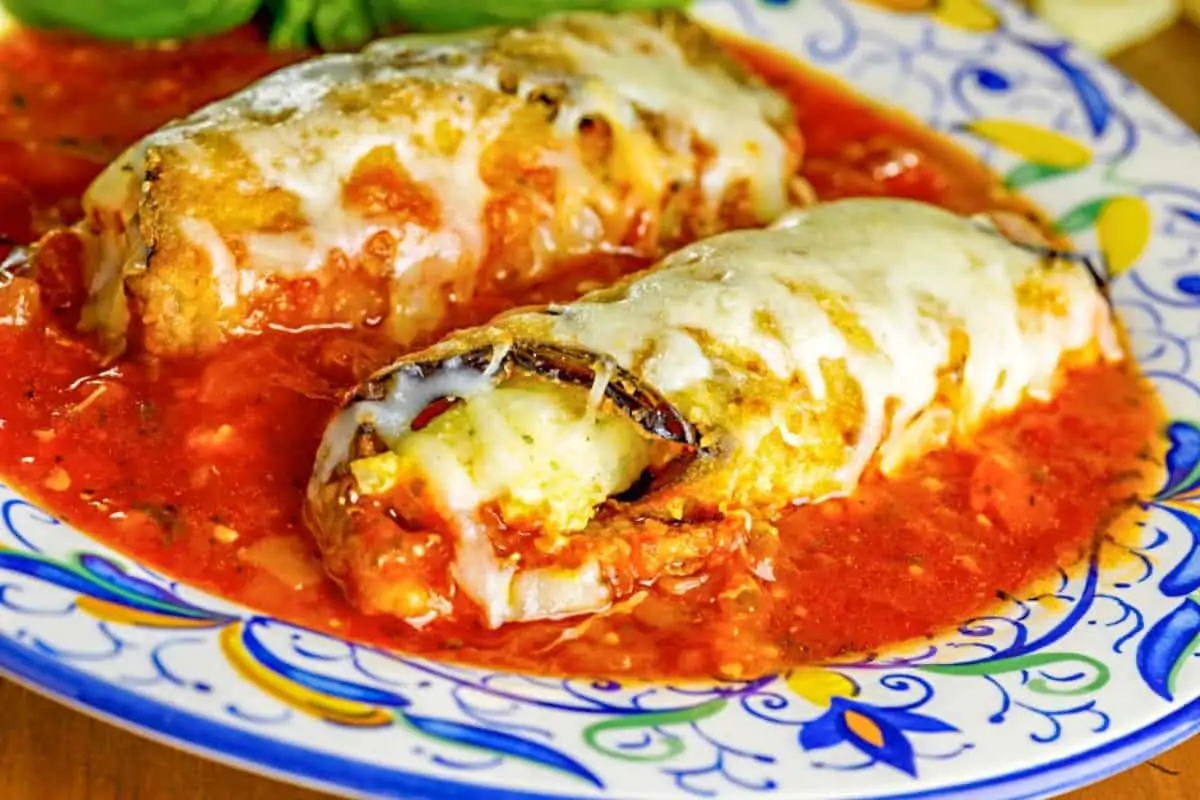 This baked eggplant Parmesan is everything I want eggplant Parm to be. This recipe is made entirely from scratch, but it's simple to prepare. We'll roast the eggplant slices instead of frying them. Then we'll assemble the dish and bake it.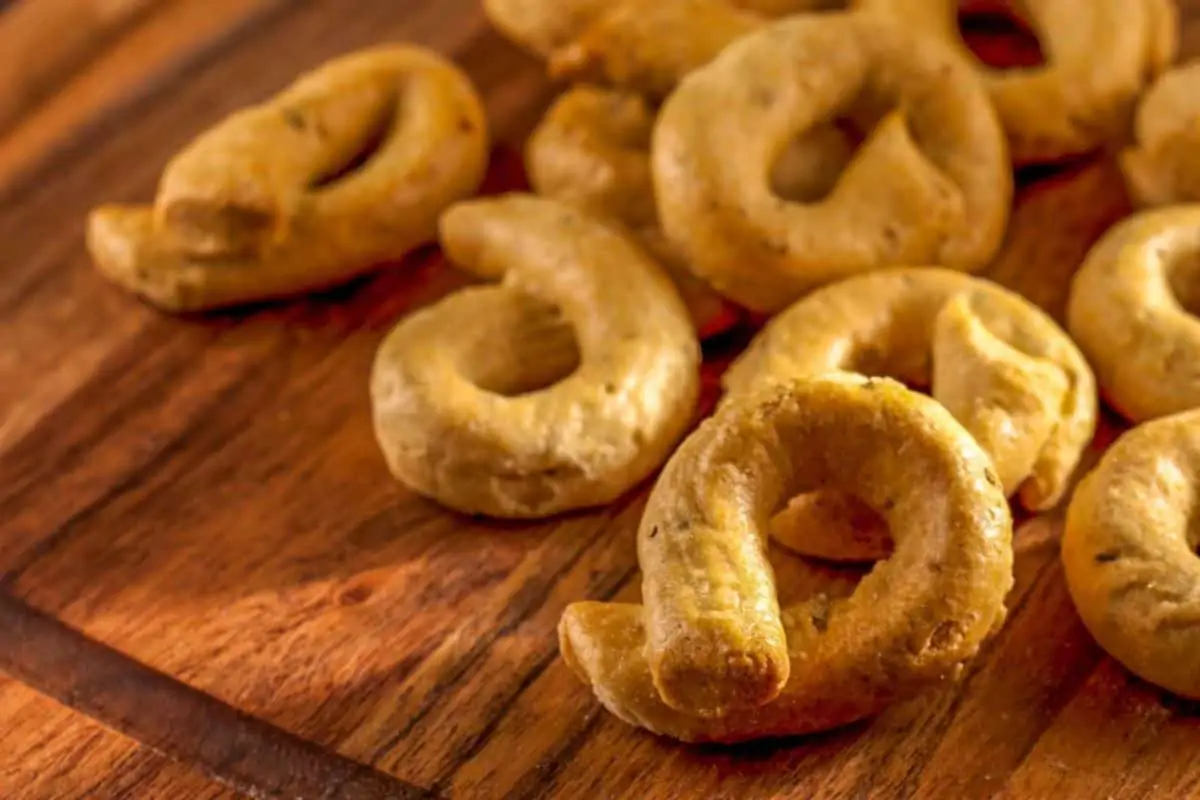 These Italian Taralli, are similar to a cracker, bread stick and pretzel all rolled into one, but better. A soft no yeast dough, made with olive oil and white wine. Boiled then baked. Crunchy and tasty!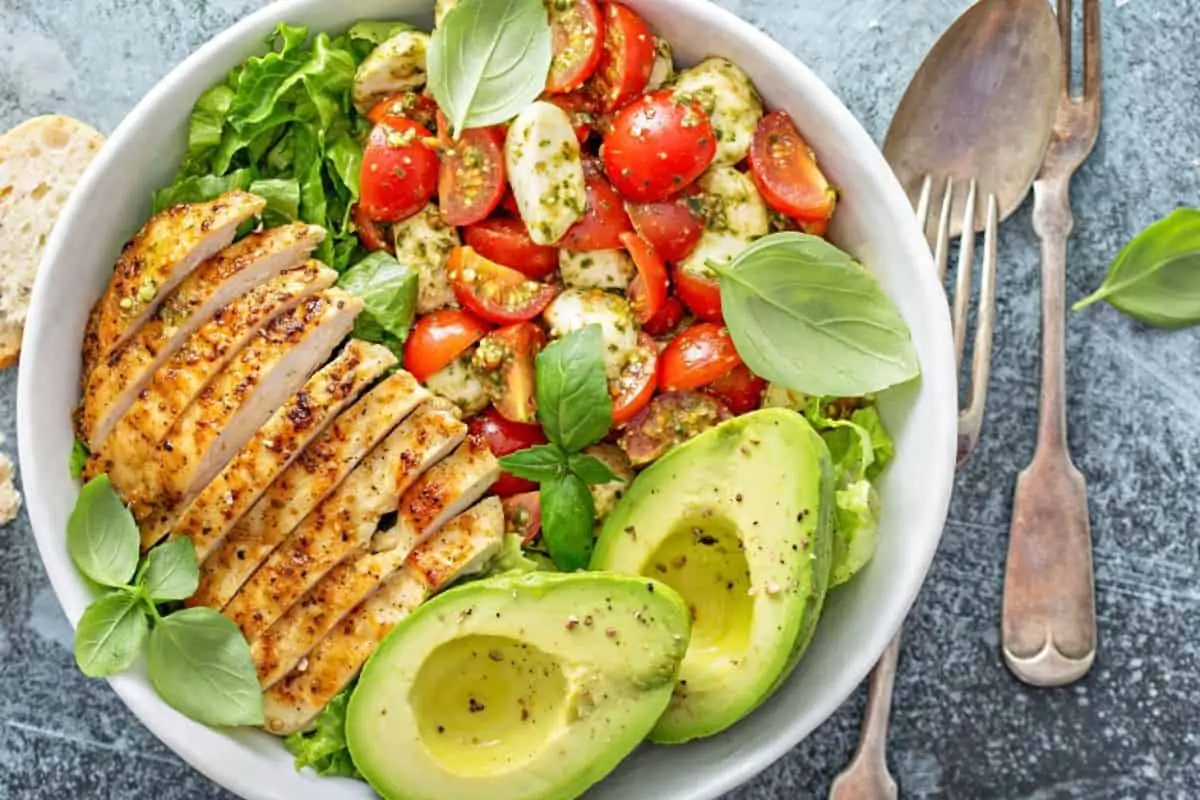 This Italian Chicken Caprese comes together in under an hour! It's fresh and full of authentic Italian flavor!
Have you ever noticed; there's a certain cuisine that's universally popular? Everyone seems to go crazy over it; old folks, wee ones and all those in between. Diners with picky appetites as well as adventuresome epicureans. It's always a popular choice for fancy nights out and cosy dinners in.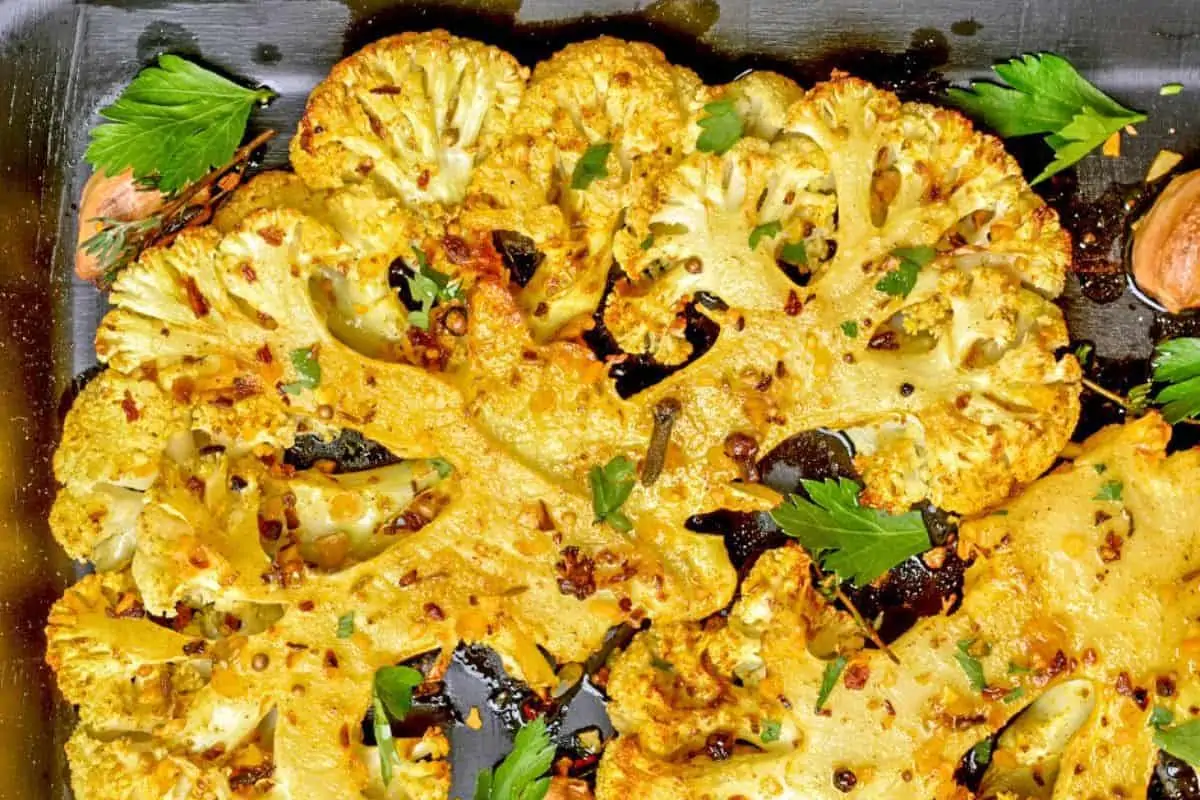 This roasted cauliflower combines Italian ingredients and delicious browned veggie goodness for an amazing and easy side dis
I'm in love with oven roasted vegetables. They brown at the edges and get so sweet and delicious. Way tastier than steaming or sauteing them, definitely. What I love even more than their flavor though is how much easier they are to make than any other preparation. When you steam or sauté vegetables the timing is really specific; even a minute too long can result in overcooked mush. You have to stand over them, watching and stirring to make sure that they don't overcook.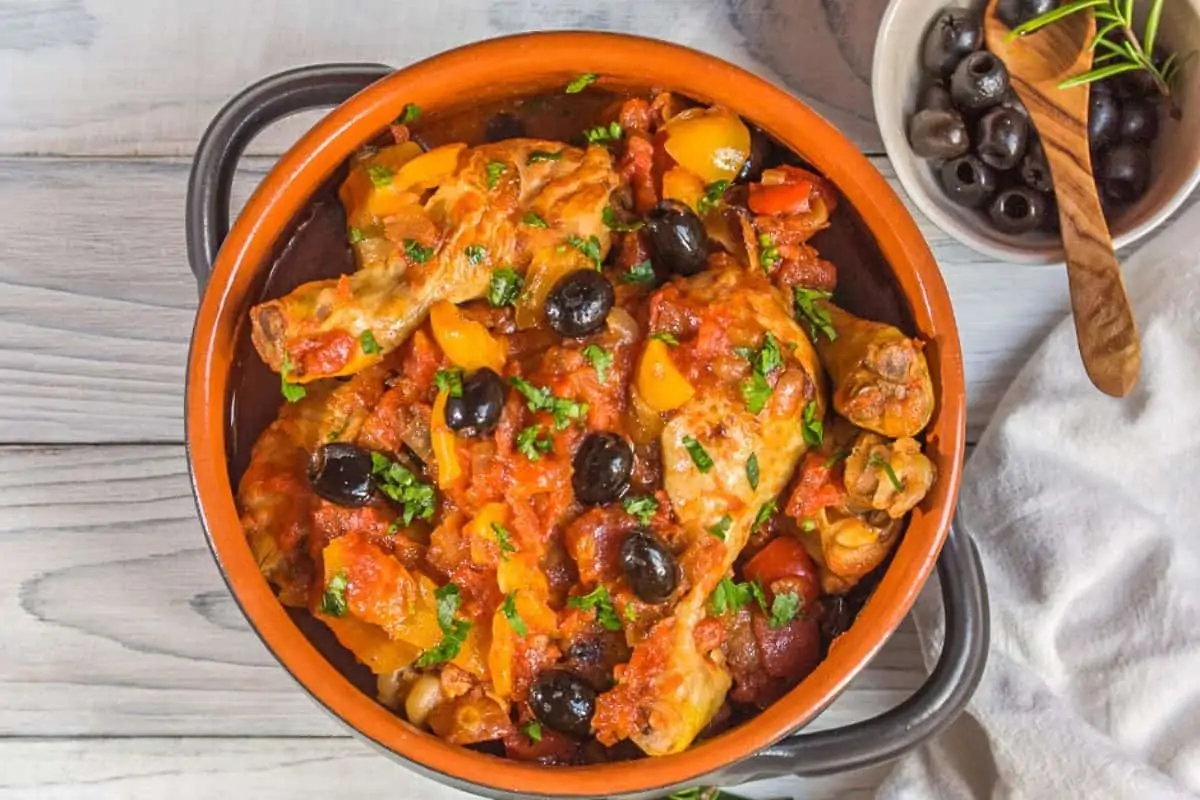 Many people have tried Chicken Cacciatore, but the authentic version is much less complicated than what you might find in an Italian restaurant outside of Italy. Pollo alla Cacciatora is a rustic Italian classic with peasant origins. This version represents the variation common in Tuscany, full of flavors from the native land that complement one another for a taste that's sweet and vibrant at the same time.
---
You May Want to Join Our Boondocking Group on Facebook For More Information
You May Want to Join Our Campfire Recipes Group on Facebook For More Information
Discover our unique product testing journey at Our Big Escape. We bring real-world experiences and adventures into every review, ensuring authenticity and reliability. Dive into our process at
How We Test Products: A Journey of Discovery and Trust
, where every product is an adventure tested.