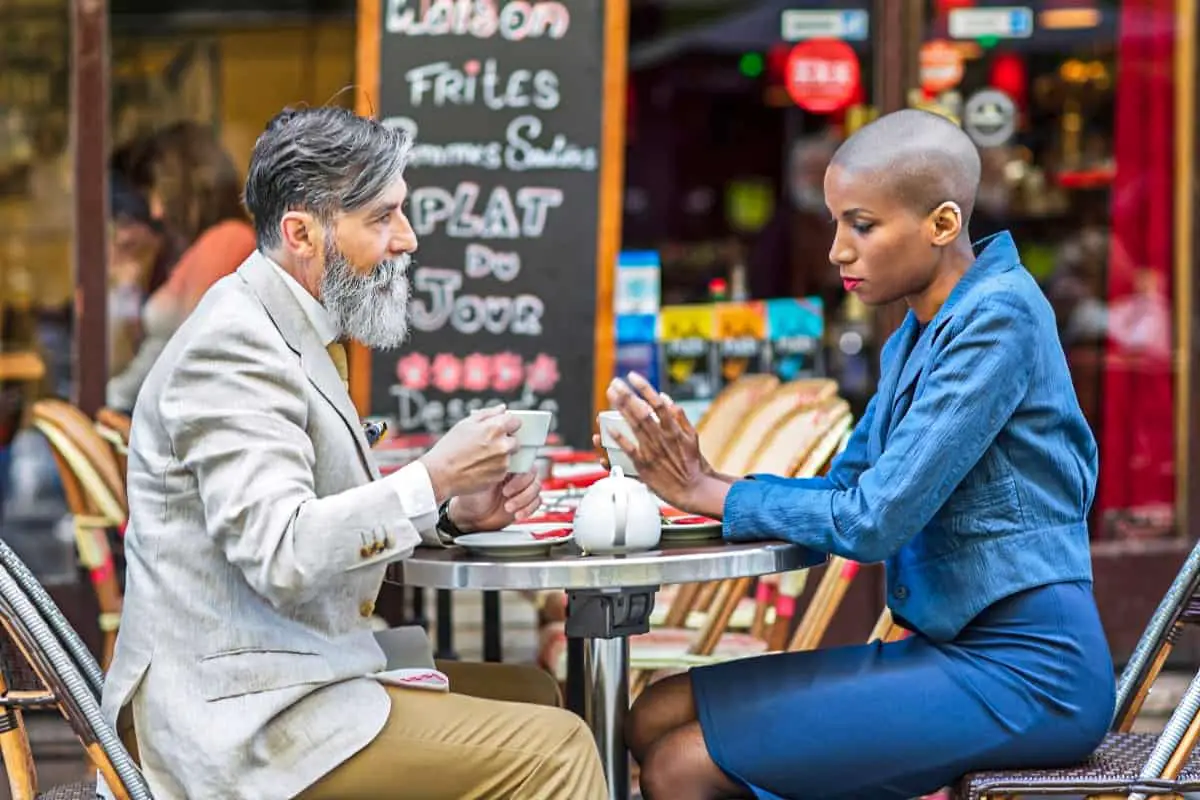 Parisian foods and all popular French foods are found in Paris. It is a central region where almost anything from the country is available, as all train lines meet in the city. Over 9,000 restaurants exist in Paris and almost any cuisine can be obtained there.
Parisian Foods
Paris is a food lover's dream come true. Cheese and wine are a major part of the French cuisine. There are many dishes that are considered part of French national cuisine today.
A meal often consists of three courses, hors d'œuvre or entrée (introductory course, sometimes soup), plat principal (main course), fromage (cheese course) or dessert, sometimes with a salad offered before the cheese or dessert.
French regional cuisines use locally grown vegetables, such as pomme de terre (potato), blé (wheat), haricots verts (a type of French green bean), carotte (carrot), poireau (leek), navet (turnip), aubergine (eggplant), courgette (zucchini), and échalotte (shallot).
They use locally grown fungi, such as truffe (truffle), champignon de Paris (button mushroom), chanterelle ou girolle (chanterelle), pleurote (en huître) (oyster mushrooms), and cèpes (porcini).
Common fruits include oranges, tomatoes, tangerines, peaches, apricots, apples, pears, plums, cherries, strawberries, raspberries, redcurrants, blackberries, grapes, grapefruit, and blackcurrants.
Varieties of meat consumed include poulet (chicken), pigeon (squab), canard (duck), oie (goose, the source of foie gras), bœuf (beef), veau (veal), porc (pork), agneau (lamb), mouton (mutton), caille (quail), cheval (horse), grenouille (frog), and escargot (snails). Commonly consumed fish and seafood include cod, canned sardines, fresh sardines, canned tuna, fresh tuna, salmon, trout, mussels, herring, oysters, shrimp and calamari.
Eggs are fine quality and often eaten as: omelettes, hard-boiled with mayonnaise, scrambled plain, scrambled haute cuisine preparation, œuf à la coque.
Herbs and seasonings vary by region, and include fleur de sel, herbes de Provence, tarragon, rosemary, marjoram, lavender, thyme, fennel, and sage.
Fresh fruit and vegetables, as well as fish and meat, can be purchased either from supermarkets or specialty shops. Street markets are held on certain days in most localities and some towns have a more permanent covered market enclosing food shops.
Popular French Foods
There are many dishes considered part of French cuisine . Some dishes are considered universally accepted as part of the national cuisine, while others fit into a unique regional cuisine.
There are many dishes that are considered part of the French national cuisine today. Many come from haute cuisine in the fine-dining realm, but others are regional dishes that have become a norm across the country. Below are lists of a few of the more common dishes available in France.
Twine – a thin baguette, Baguette, Flute – a thicker baguette, Ball – a 'ball', Country bread, Soft Bread
Creme Brulee, Croquembouche, Apple crisp, Macarons, Madeleine, Chocolate Mousse
Bisque, Bouillabaisse, Consommé, French onion soup, Pot-au-feu, Ragout, Ratatouille, Tourin, Vichyssoise
Crêpes & Galettes: There's really nothing more Parisian than a savory galette or sweet crêpe for lunch or dinner!
Steak Tartare: A meat dish made from raw ground beef. It is usually served with onions, capers, pepper, Worcestershire sauce, and other seasonings which are served on the side  to be added for taste.
History of French Cuisine
French cuisine developed throughout the centuries influenced by the many surrounding cultures of Spain, Italy, Switzerland, Germany, and Belgium, in addition to its own food traditions on the long western coastlines of the Atlantic, the Channel, and of course inland. Cheese and wine are a major part of the cuisine.
Today we will talk only about popular French foods & Parisian foods with recipes. This is the food you will find being cooked in kitchens and small foodie stops throughout the country. The food of the common French family.
Parisian foods recipes create meals that provides a nostalgic or sentimental value to someone and may be characterized by its high caloric nature, high carbohydrate level, or its simple preparation. The nostalgia may be specific to an individual, or it may apply to a specific culture.
What Are the Most Popular French Breakfast Foods?
A French breakfast is typically sweet over savory and normally consists of breads and sweet spreads like jelly or Nutella, though occasionally one will find light cheeses to also spread on the bread. The French love a hot cup of coffee or tea. Actually, the French may also have a hot chocolate with their breakfast.
Typical breads for breakfast include: a baguette, a croissant, a pain du chocolat (chocolate filled bread), or a viennoiserie (various types of puff pastries)
In most French home, you'd be offered some French bread product, with a choice of jams, honey and butter, and a hot beverage such as coffee or tea. The French don't typically eat eggs, cold-cuts nor drink juices or eat fruits or cheese for breakfast in France.
French Recipes for Chicken
The French have a way with chicken that allows them to turn that often-finicky, sometimes-bland bird into a riot of textures and flavors (crispy, creamy, garlicky, mustardy, and with plenty of wine). The French versions of chicken dishes are usually fairly simple, not too much work, and always return the effort three-fold in flavor.
Bresse is the favored breed of chicken. The chickens are raised in the historic region of Bresse, a former French province.
French Dinner Recipes
Dinner is the longest meal for the French. There are times when the French will stay at the dinner table for three hours. This was partly because they would eat 5 to 7 courses. Additionally, the French don't eat until 7:00 or 8:00 pm, so a dinner could easily last until 11:00 at night.
French dinner courses can include: an apéritif (which is an alcoholic drink before the meal), hors d'oeuvres (which is typically soup, vegetables, or eggs), the principal plate (a meat, pasta, or crêpe), a salad (which is typically served separately from the principal plate), cheese (which is also served separately), dessert, and coffee.
What are the Favorite French Desserts Recipes?
The French love their sweets, whether it's a sweet crêpe or a box of macarons from their local pâtisserie. A pâtisserie is a shop where French pastries and cakes are sold.
France is home to delightful desserts renowned internationally. Even though French desserts look like a living daydream, they're pretty easy to make.
Crème Brûlée is one of the best Paris desserts! With a creamy and rich custard base topped with caramelized sugar, crème brûlée is served in a small individual dish.
What Is Considered A National French Dish?
The national dish of France is Pot-au-Feu. It is a classic comfort dish prepared using stewed meats and vegetables. Other Foods Considered To Be National Dishes are crepe, macarons, croissants, and coq au vin.
 — A crepe is a thin pancake made from wheat flour, eggs, and milk.
 — French macarons are confectioneries made of granulated sugar, egg white, almond powder, food coloring, and icing sugar.
 — The croissant is a crescent-shaped pastry prepared with dough that is layered with yeast or butter then rolled and folded numerous times before being rolled into a sheet by lamination technique. The end product has layers in succession which after being baked to brown color forms continental breakfast for Frenchmen.
 — Coq au vin, also considered a national dish, is made from chicken parts braised in mushrooms, lardons, or the available wine variety in that region. Preparation method involves seasoning the chicken in fat then gradually simmering in wine to make it tender.
28 Recipes for Popular French Foods & Parisian Foods
1. Pot-au-Feu – Parisian Foods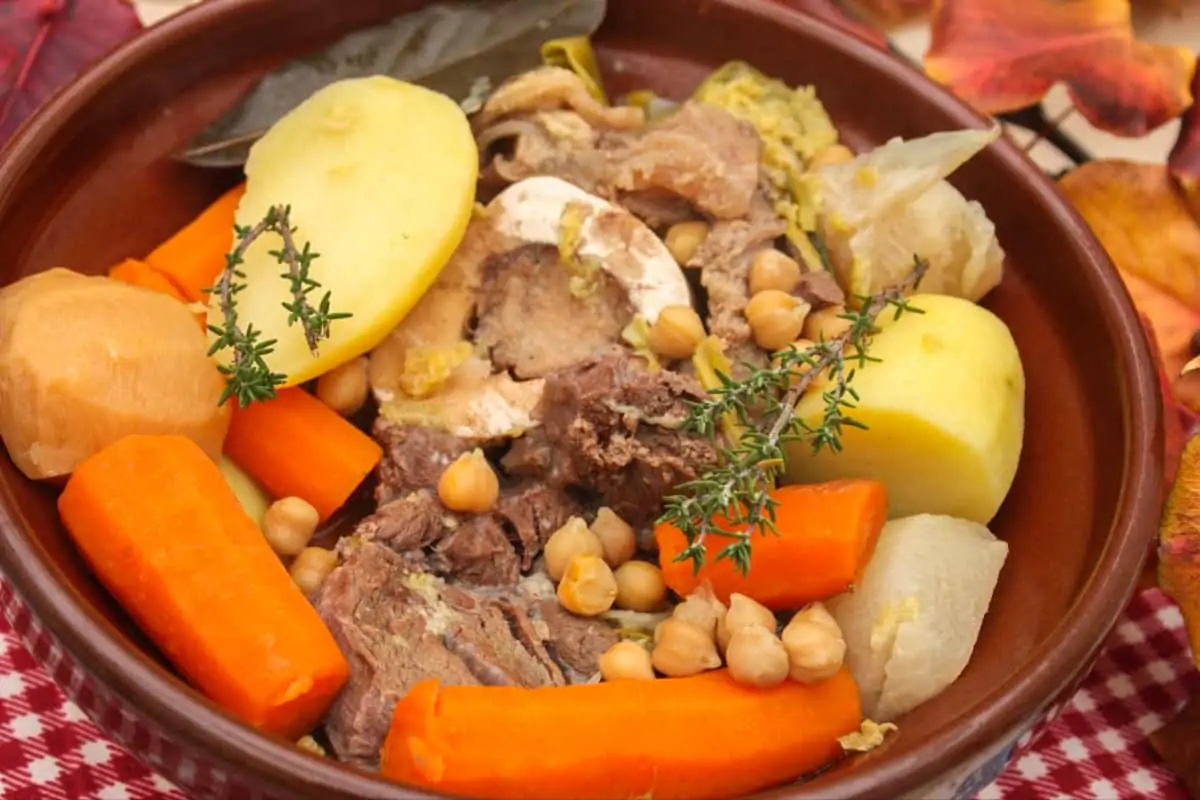 2. Soupe à l'oignon (French onion soup) – Popular French Foods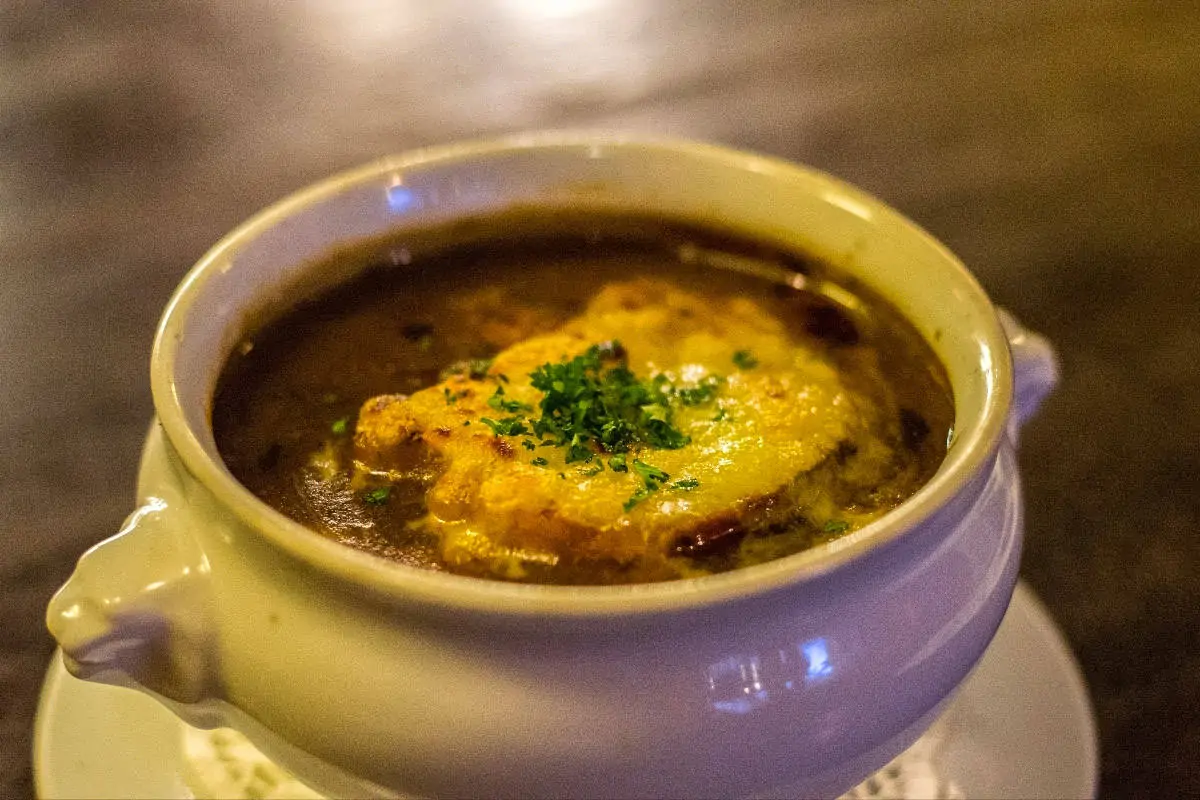 3. Coq au vin – Parisian Foods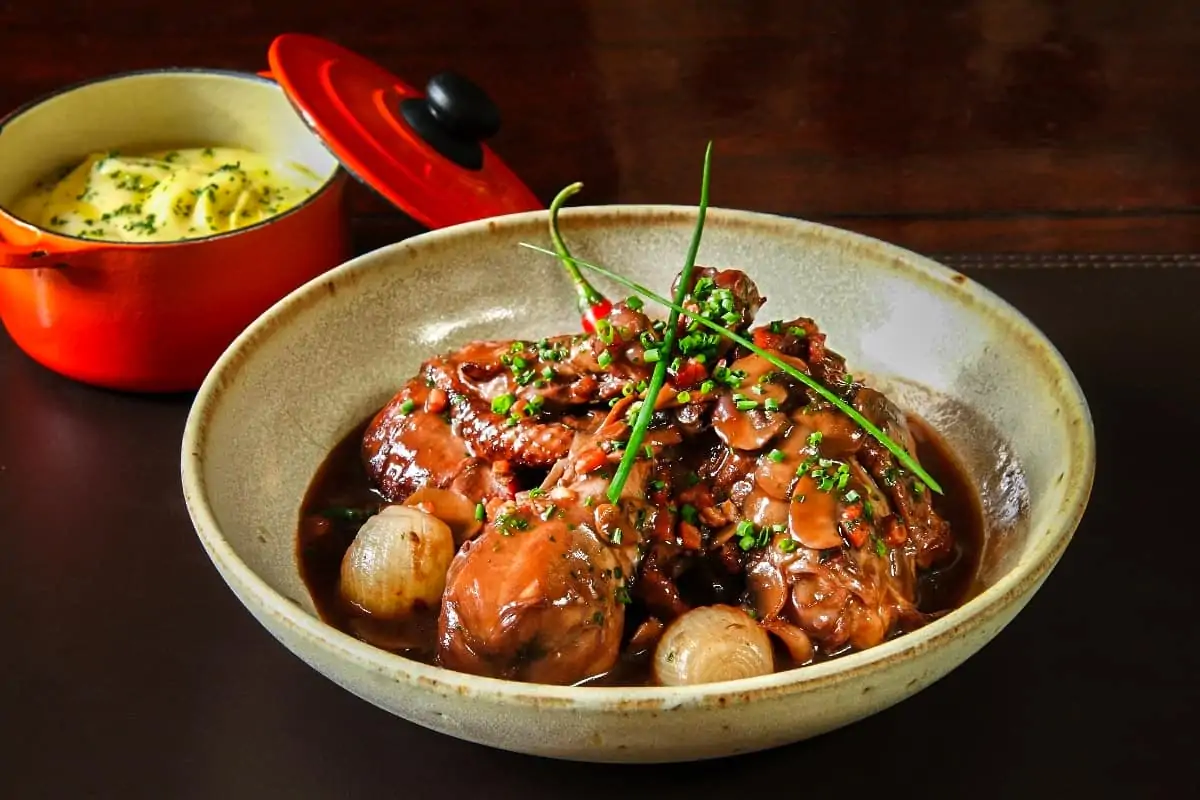 4. Café Liégeois – Popular French Foods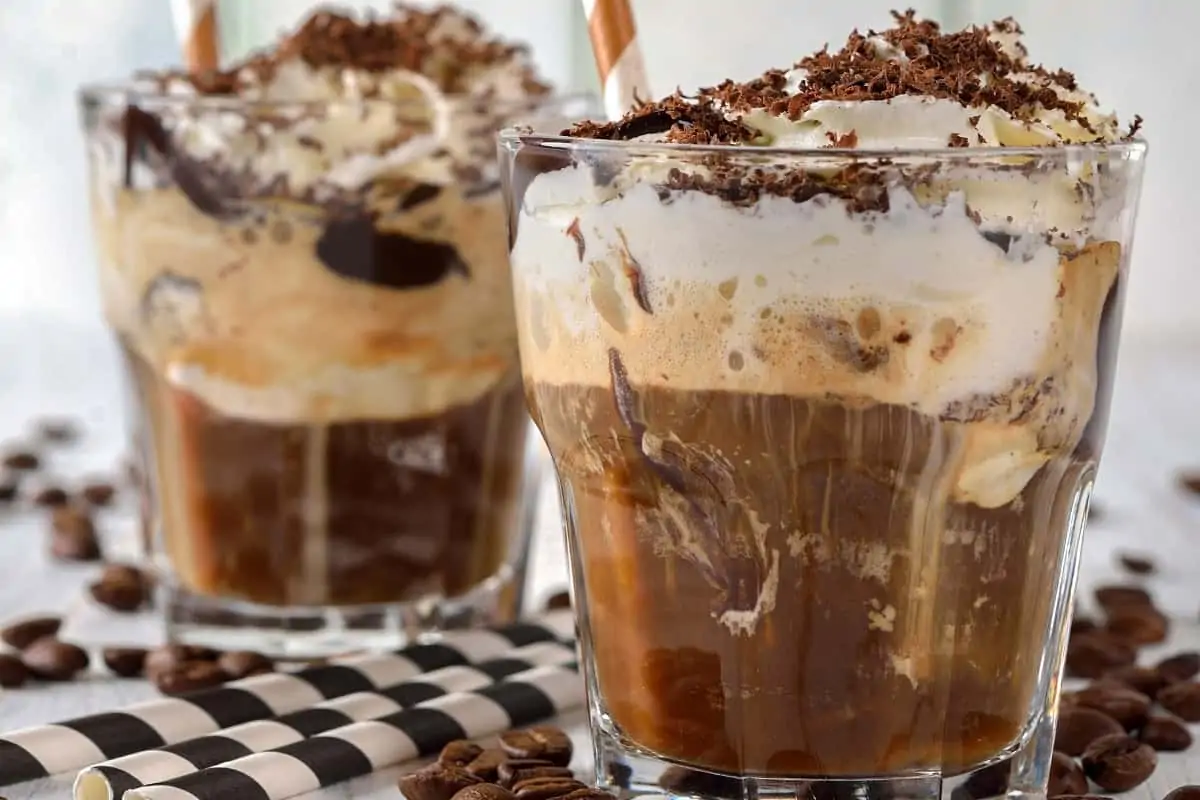 5. Cassoulet – Parisian Foods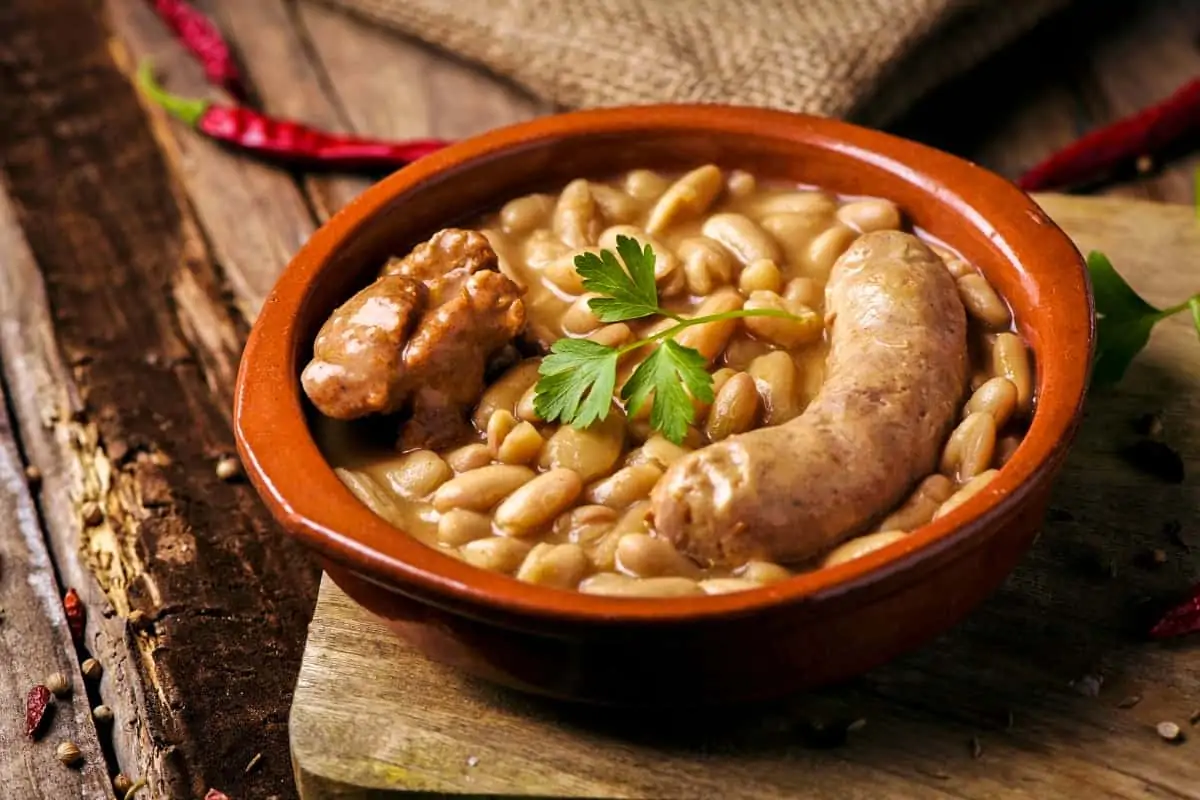 6. Boeuf Bourguignon – Popular French Foods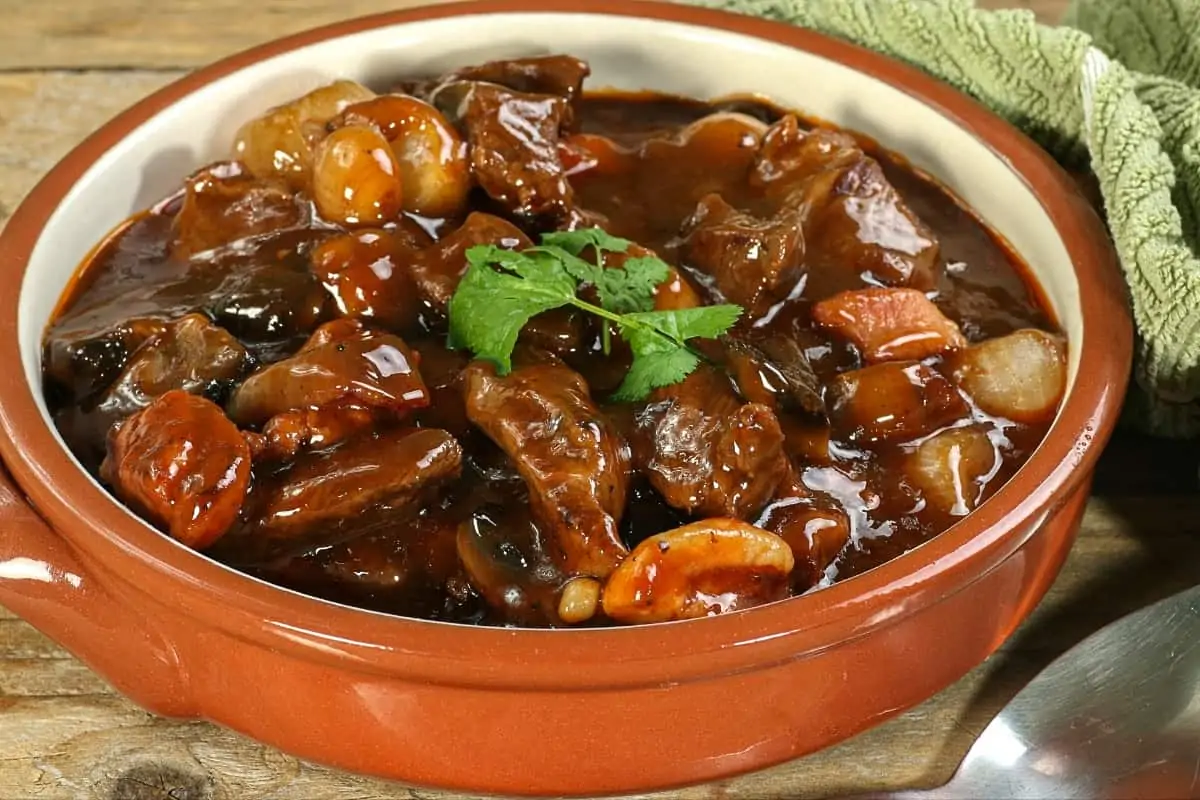 7. French Chicken Casserole a la Normande – Parisian Foods
8. Calisson – Popular French Foods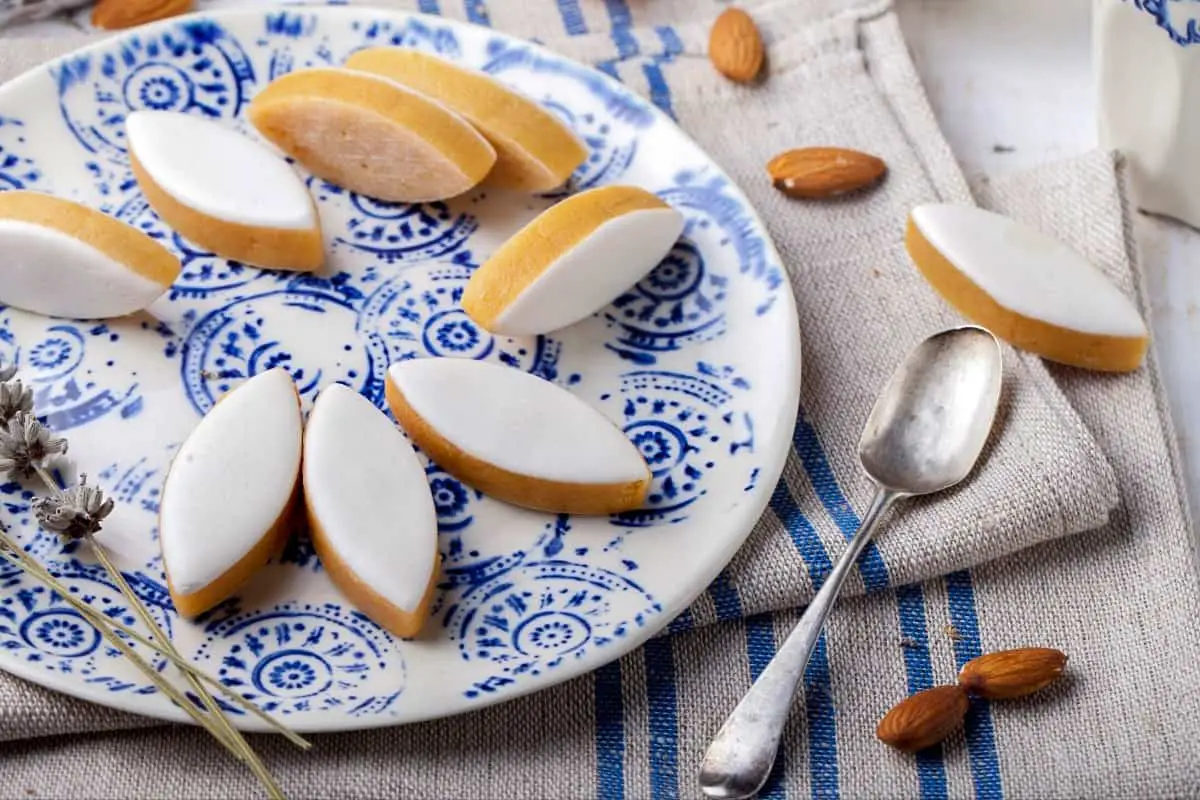 9. Flamiche – Parisian Foods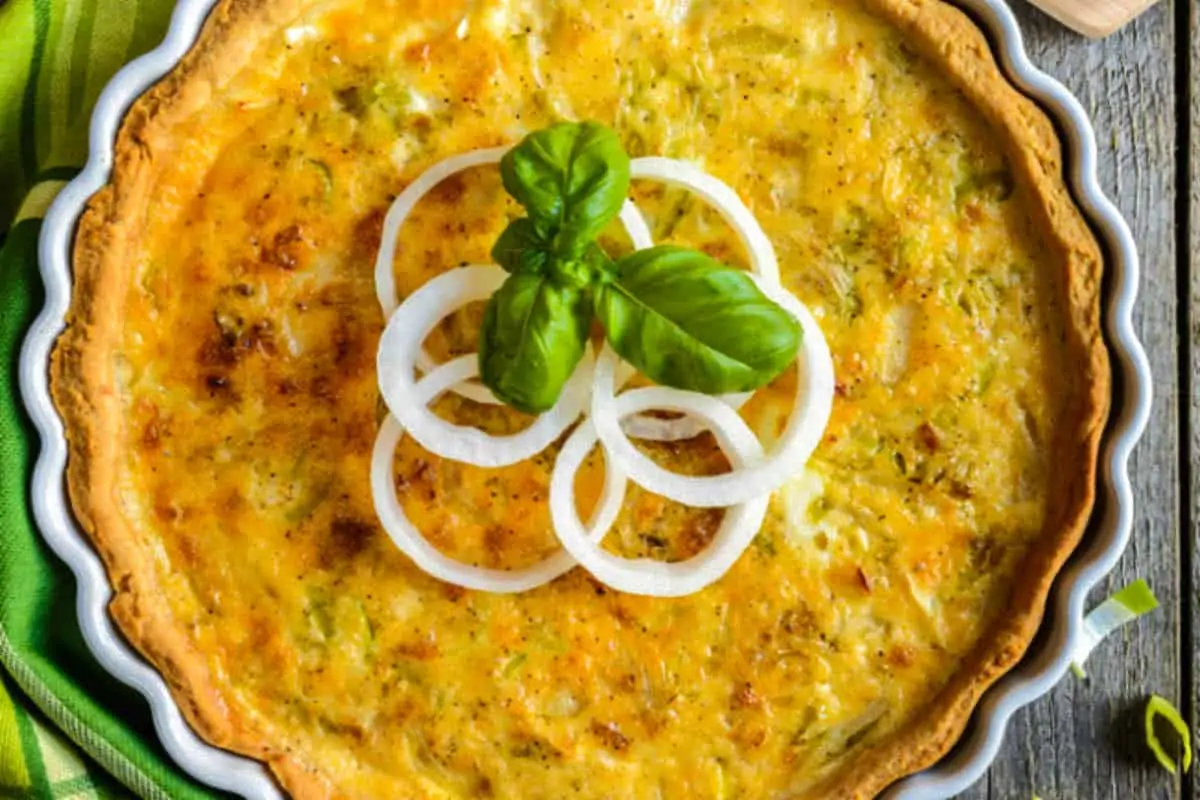 10. Confit de Canard – Popular French Foods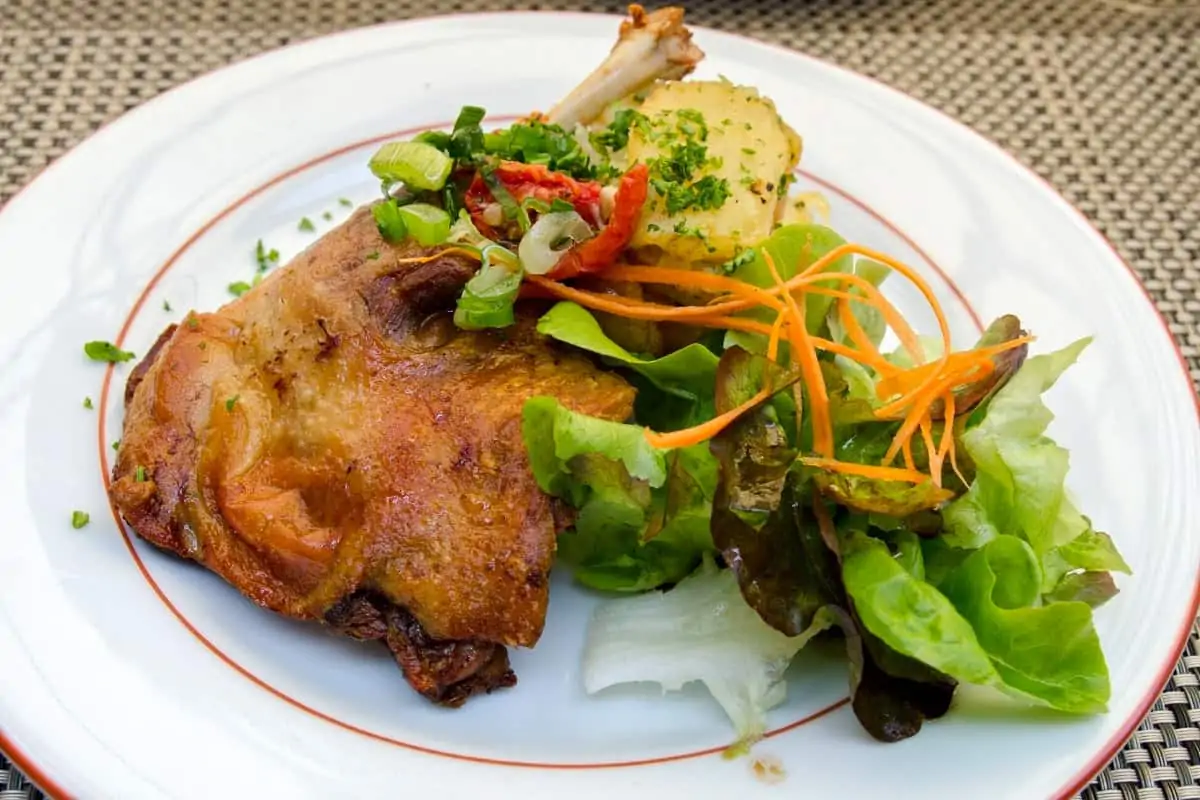 11. Braised French Onion Chicken with Gruyère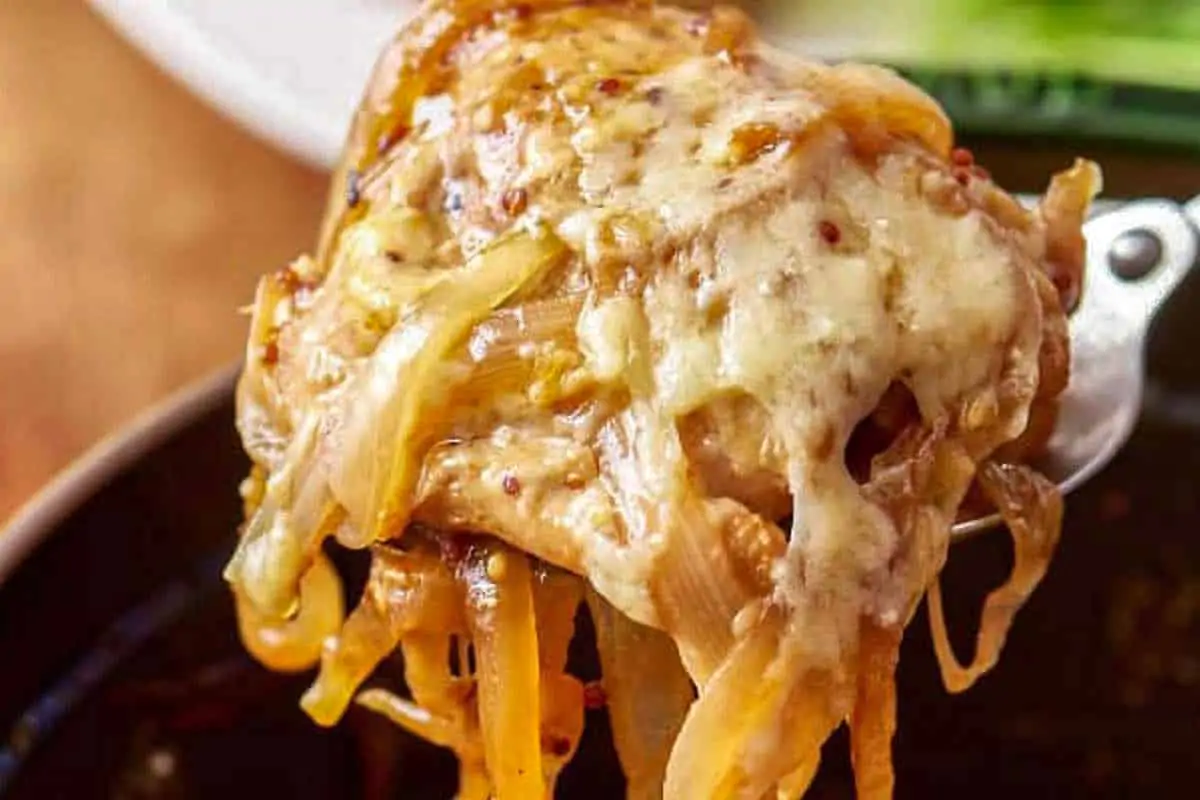 12. Classic French Madeleines – Popular French Foods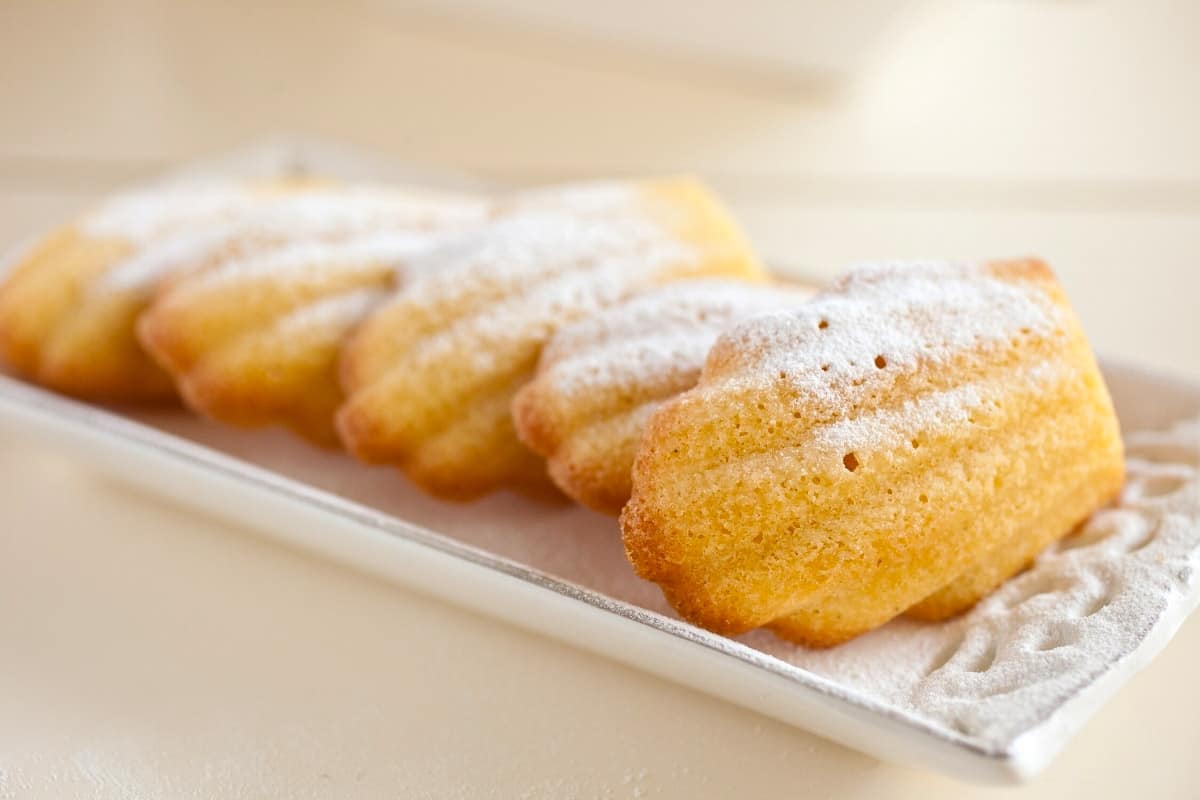 13. Salade Niçoise – Parisian Foods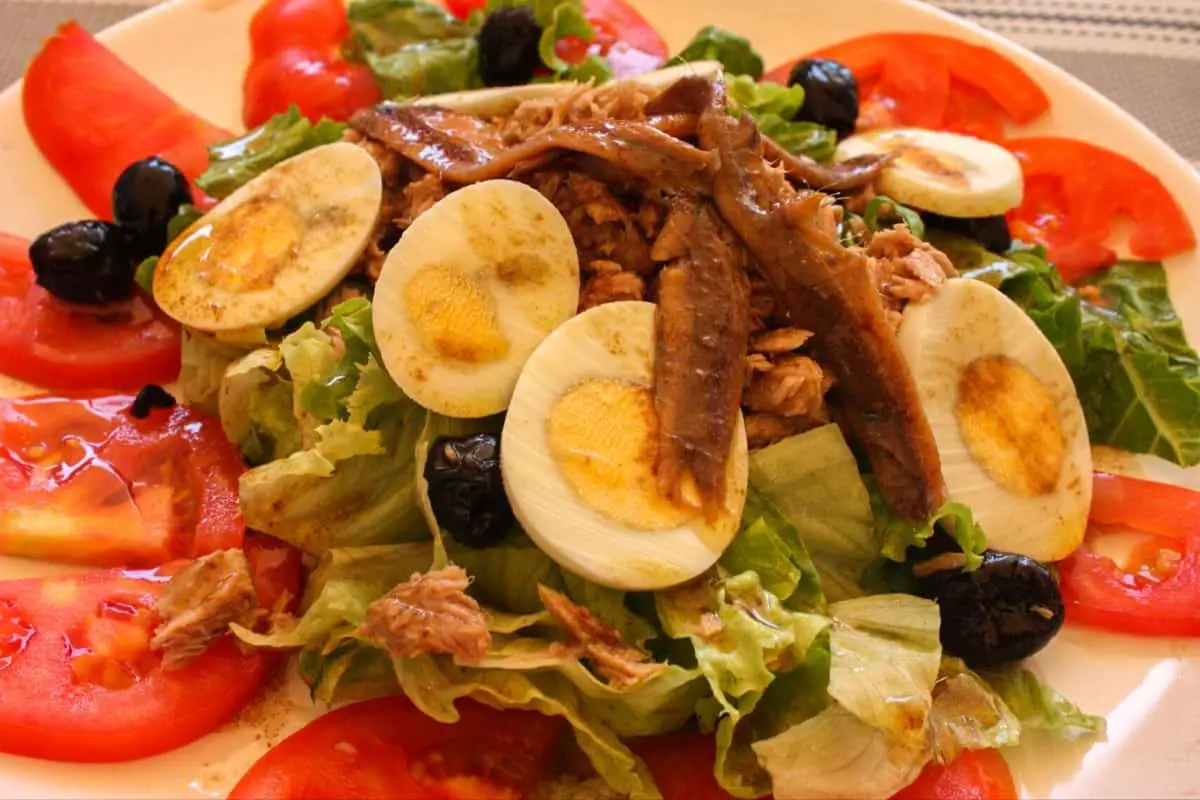 14. Ratatouille – Popular French Foods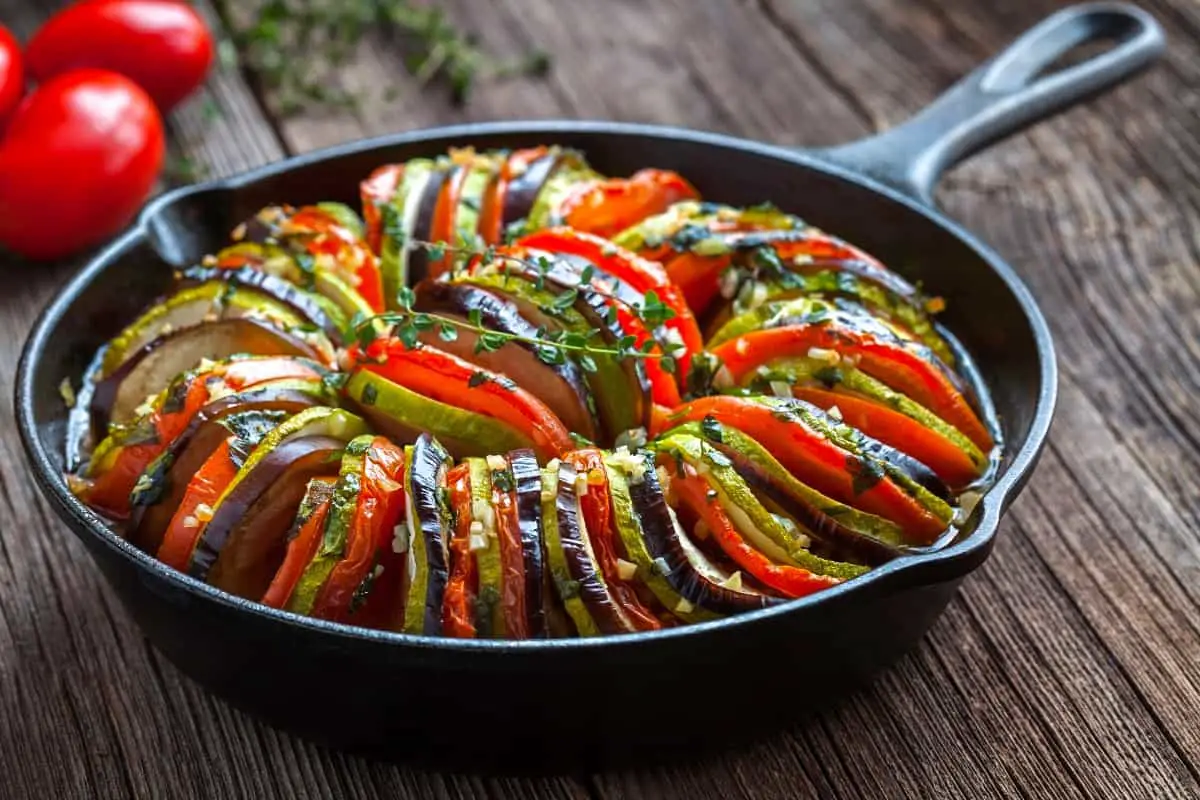 15. Slow Cooker Creamy French Mustard Chicken – Parisian Foods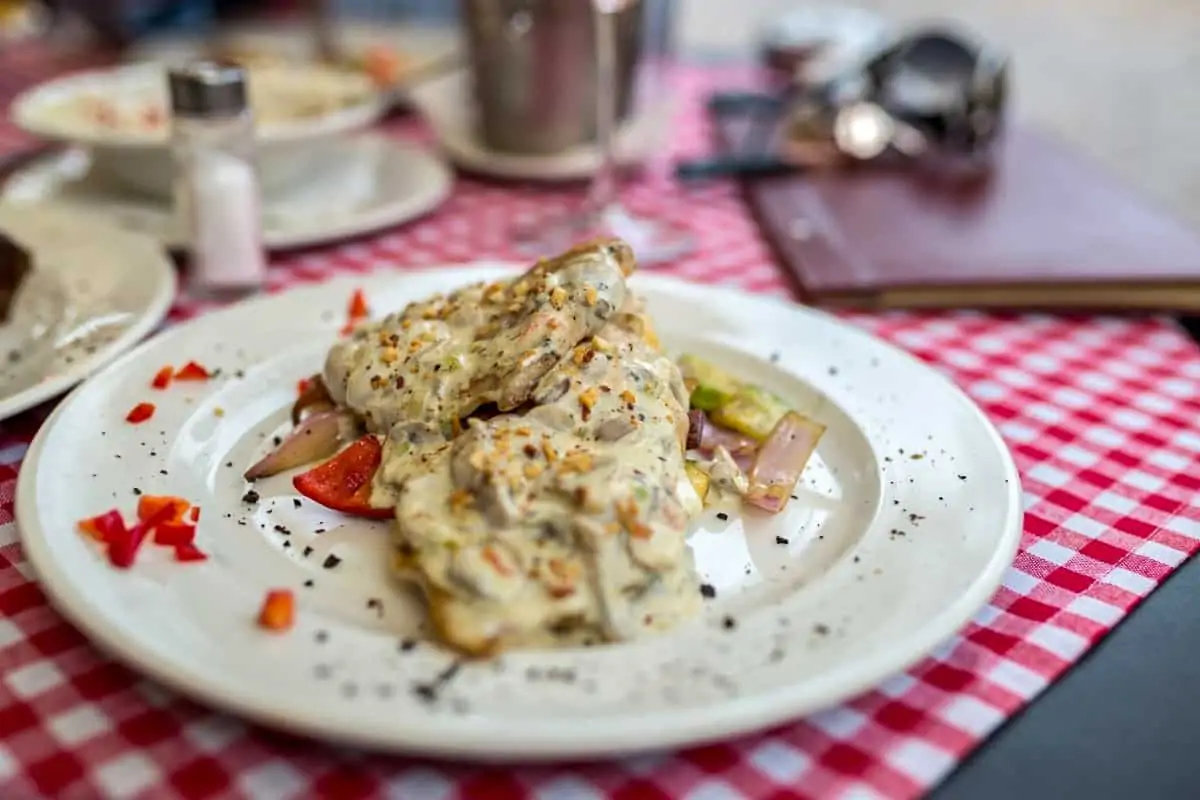 16. Clafoutis – Popular French Foods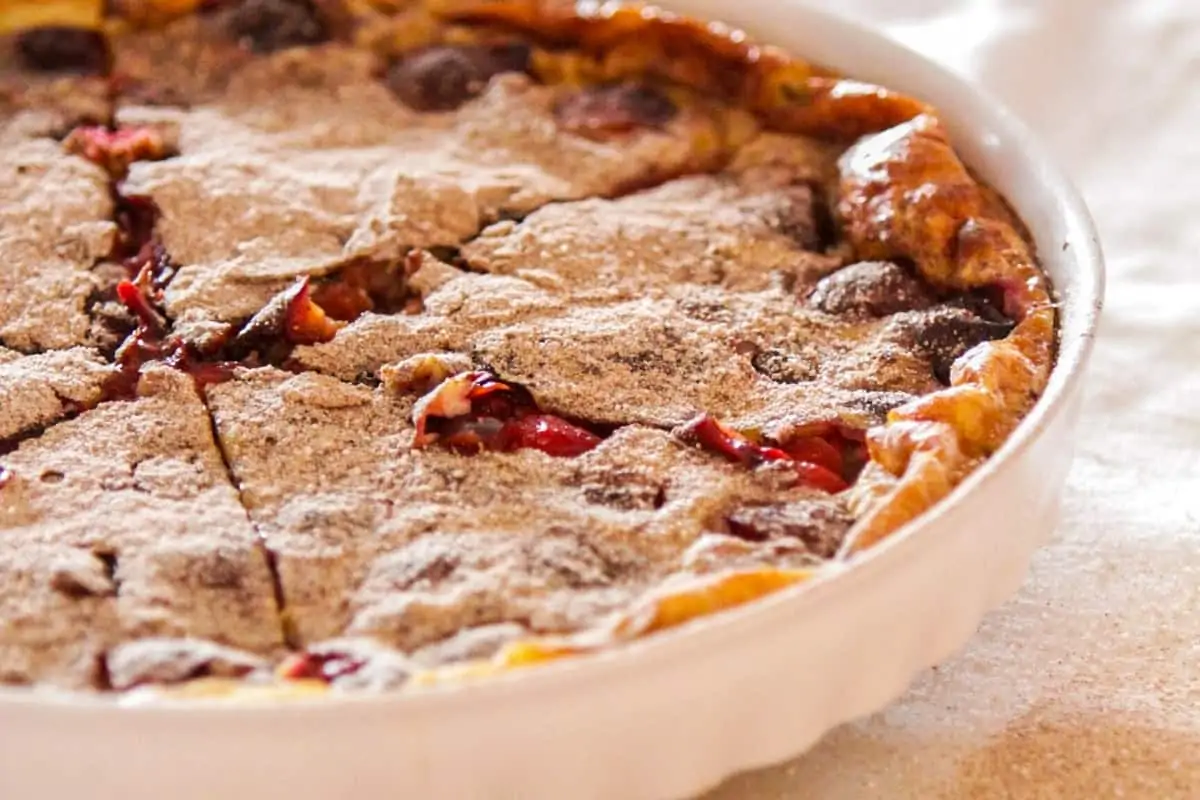 17. Hazelnut Dacquoise – Parisian Foods
18. Chicken Cordon Bleu – Popular French Foods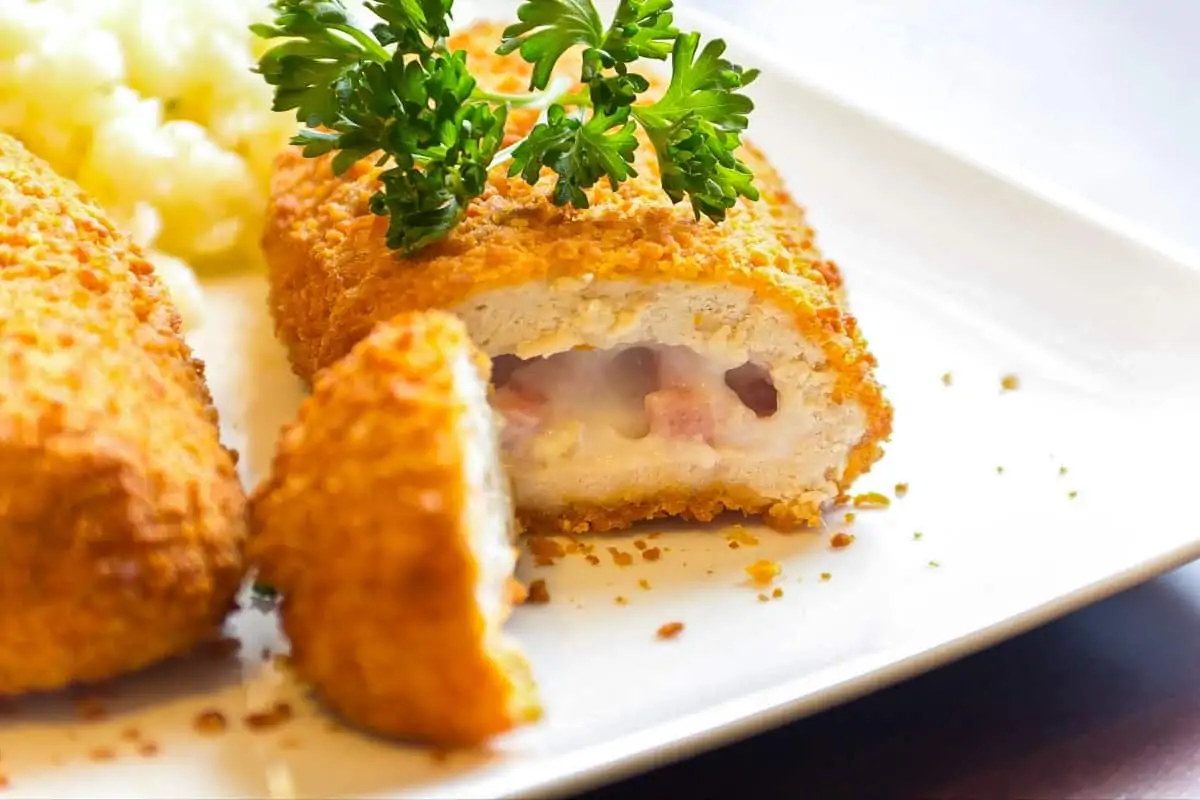 19. Crème Brûlée – Parisian Foods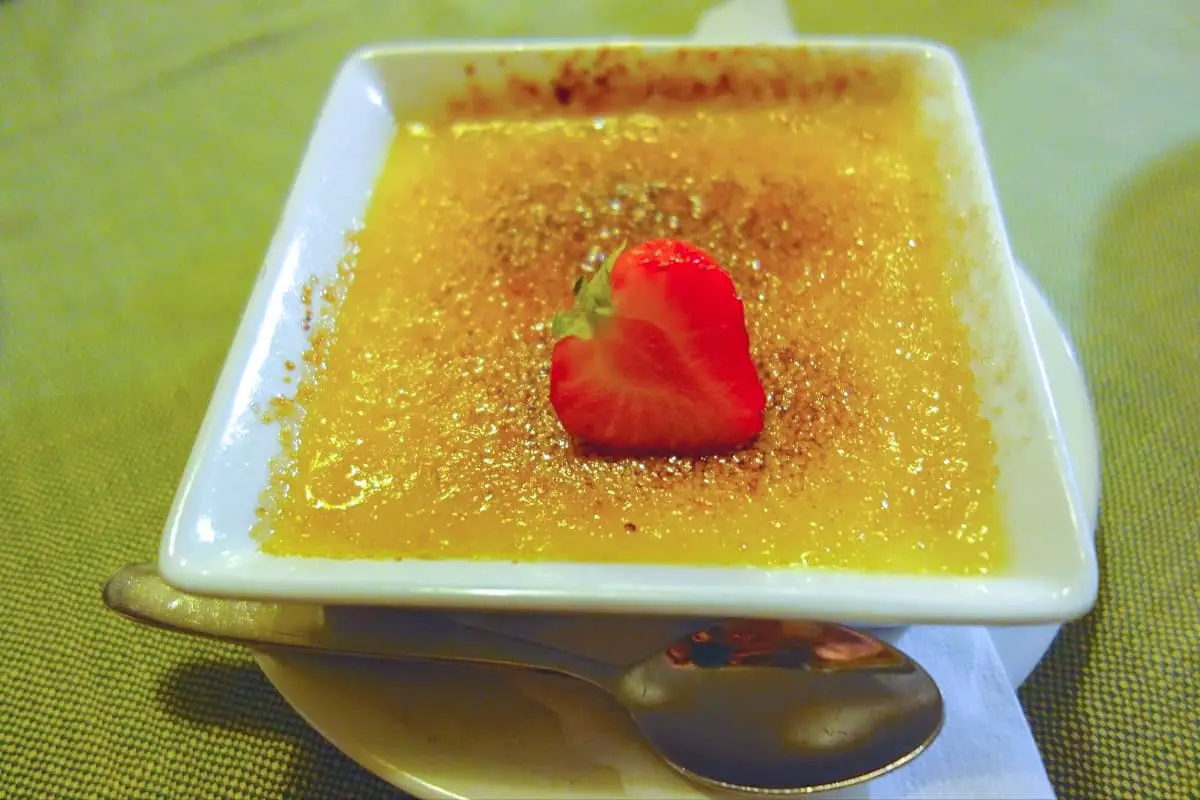 20. Bouillabaisse – Popular French Foods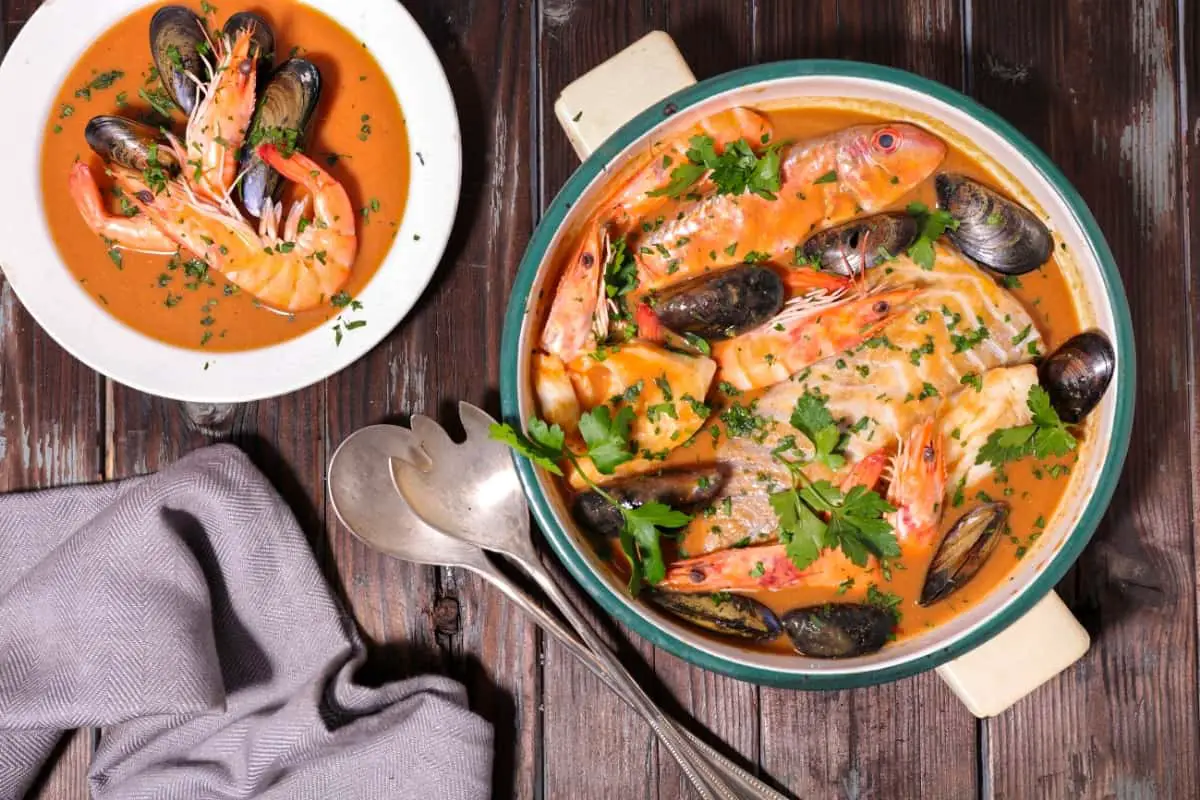 21. Crispy Skillet Chicken in White Wine Sauce – Parisian Foods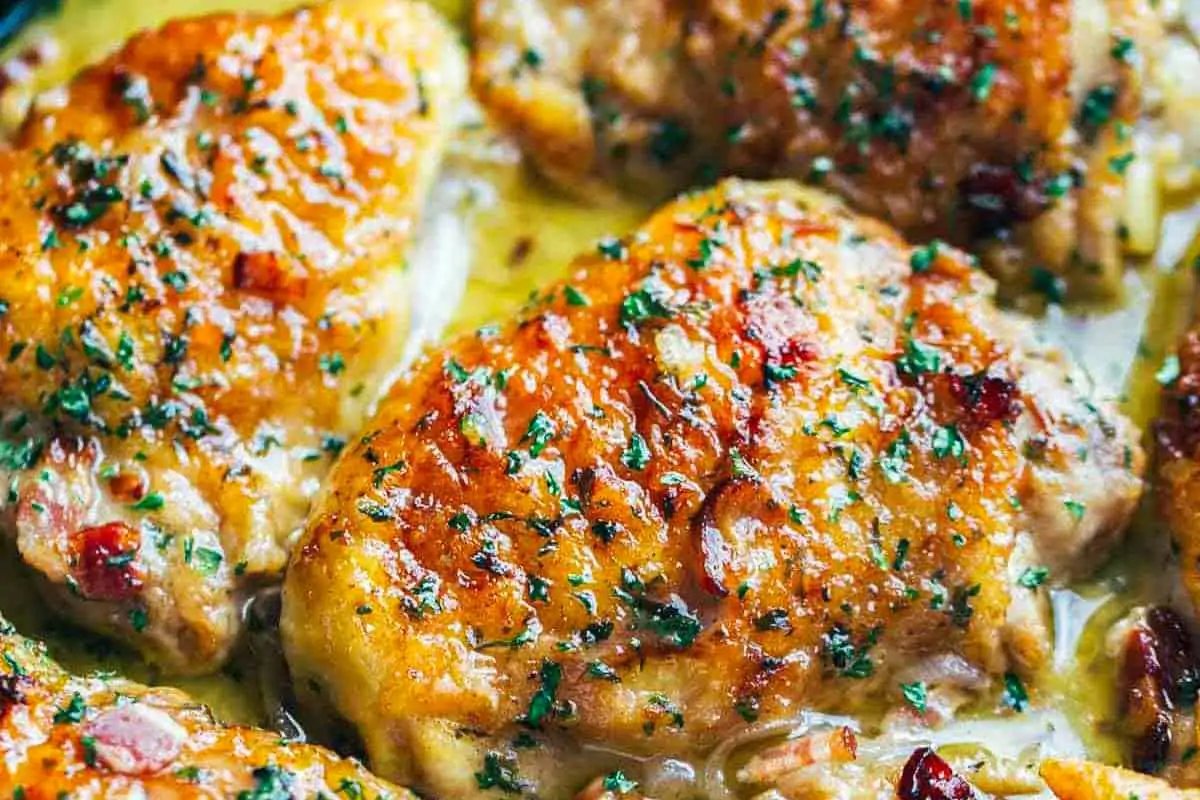 22. Beignets – Popular French Foods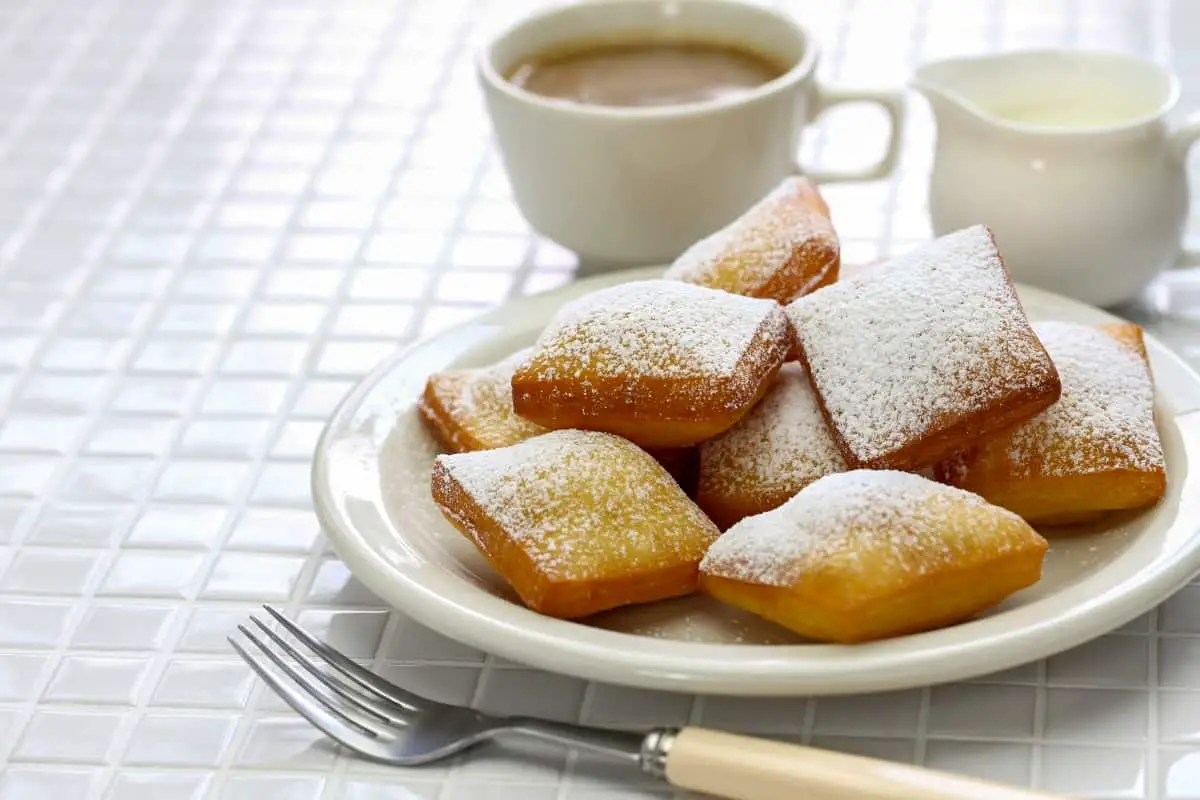 23. Salmon en papillote – Parisian Foods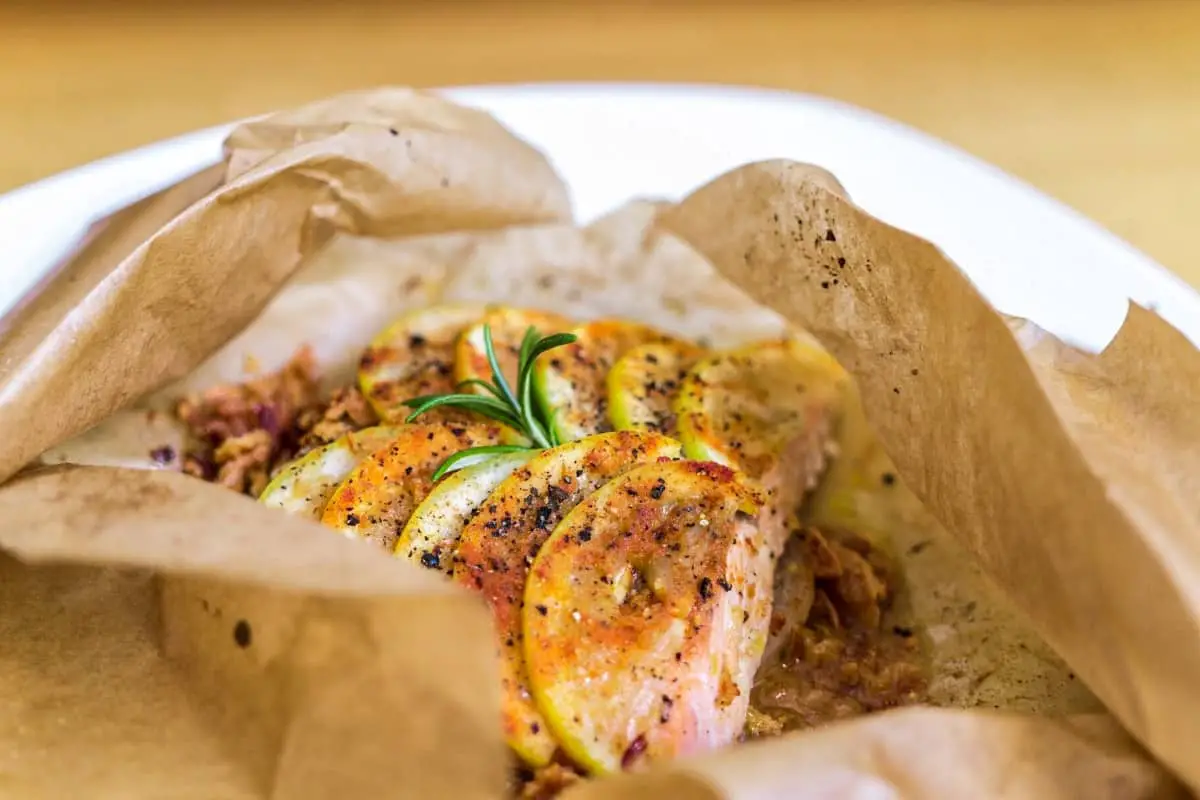 24. Chocolate Soufflé – Popular French Foods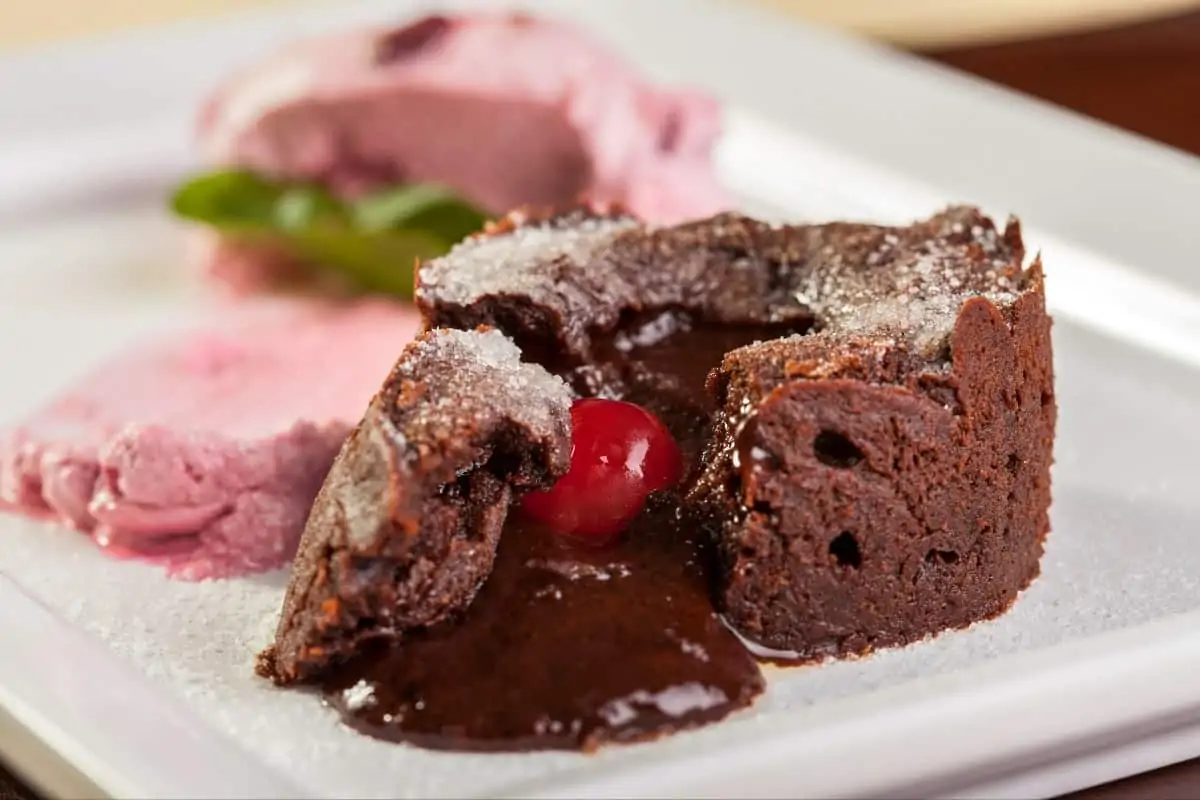 25. Crème Caramel – Parisian Foods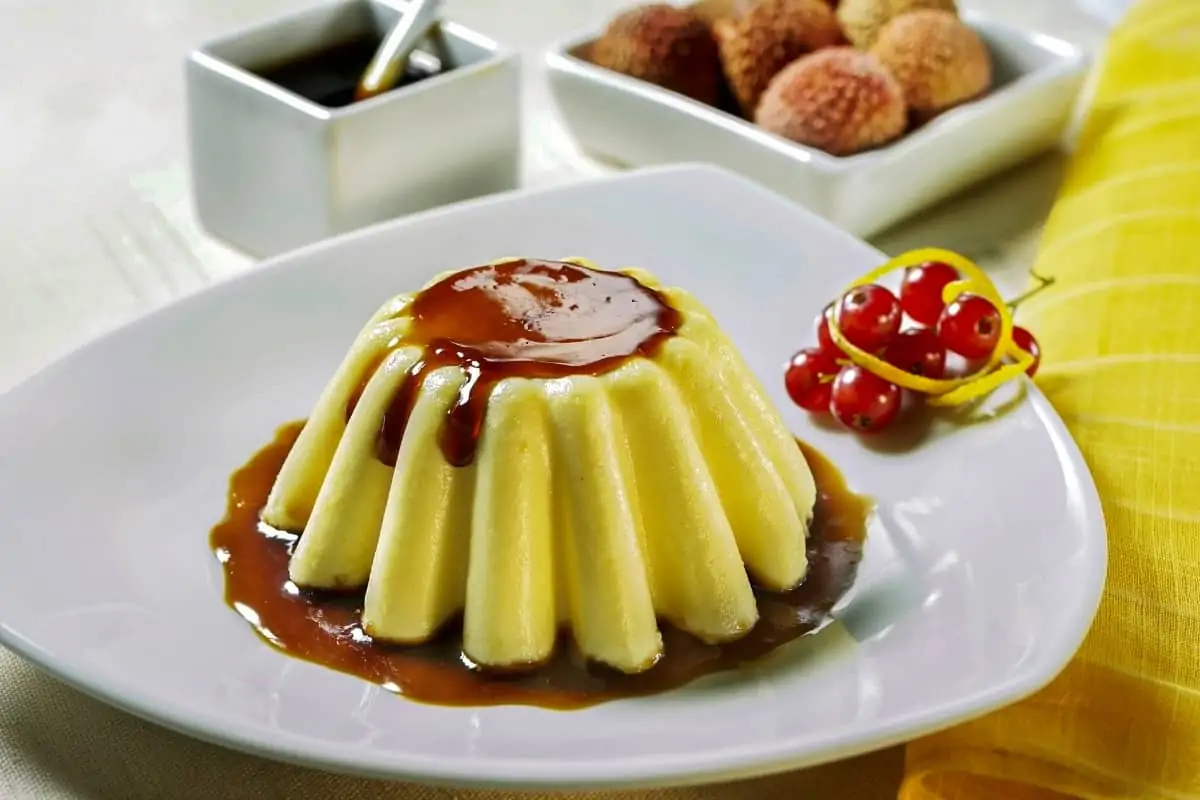 26. Quiche Lorraine – Popular French Foods
27. Tarte Tatin – Parisian Foods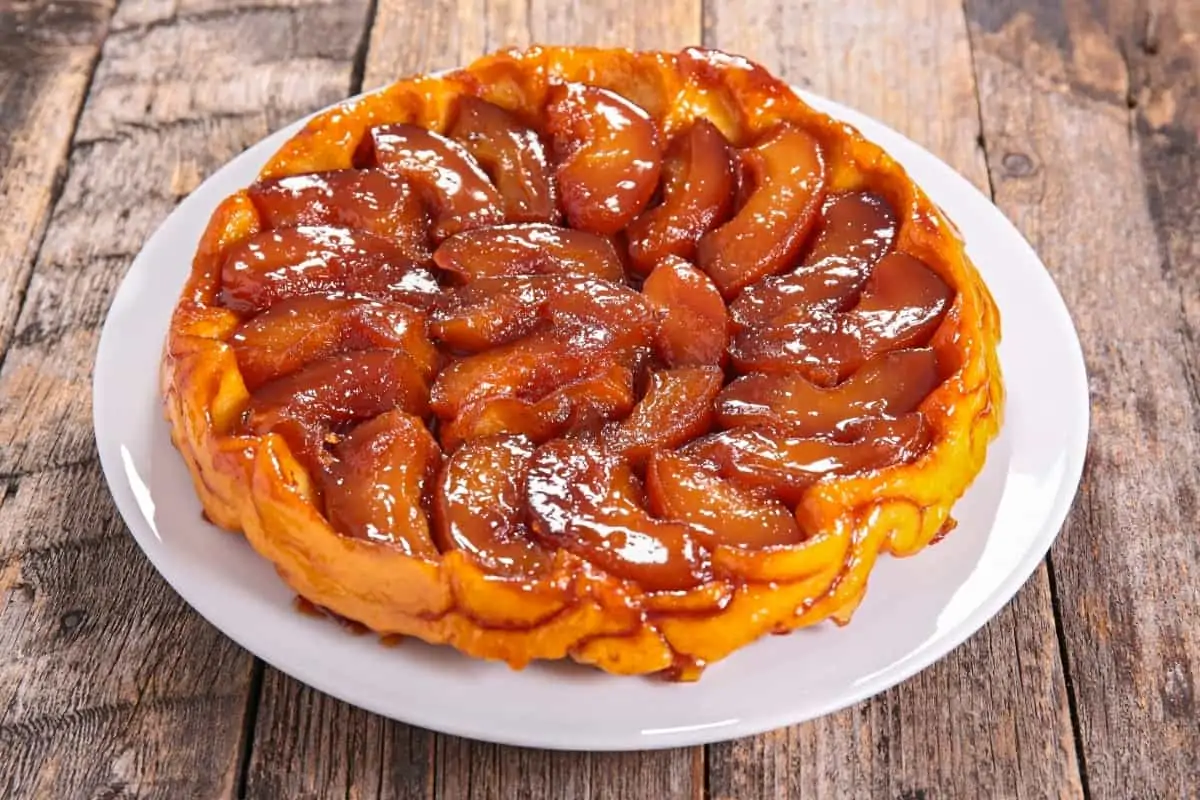 28. Lamb Shank Navarin – Popular French Foods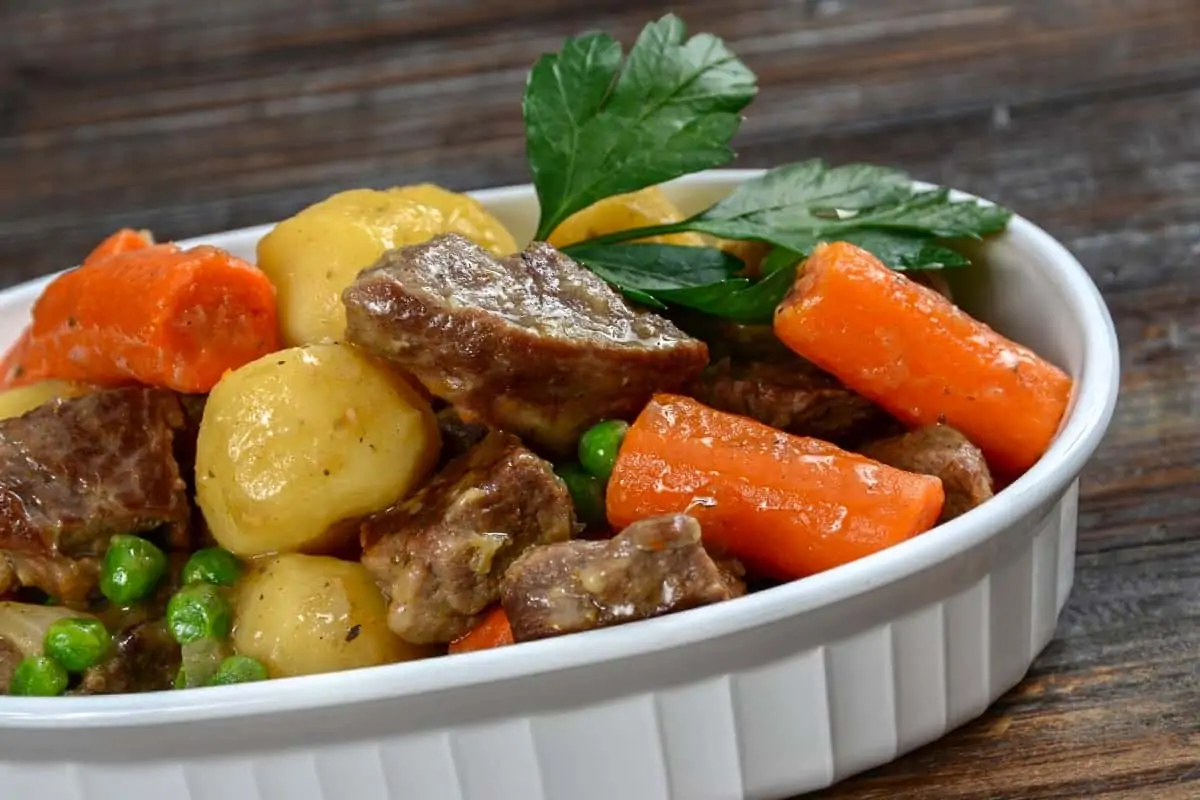 ---
You might also like some of the articles from our website about recipes from other Western European countries.
27 Best Authentic Austria Food & Austrian Recipes
17 Heartwarming Traditional Irish Food & Recipes
24 Best German Food and Recipes
My 15 Favorite Traditional Norwegian Recipes
16 Great Recipes for Scottish Food
For complete photos and videos of our trip visit our photos on our page World RecipesFacebook Page
You May Want to Join Our World Recipes Facebook Group