We recently went to Sicily and were able to obtain many traditional Sicilian recipes. We want to share a bit about the culture and food then share 25 of those traditional Sicilian recipes from our trip.
Sicily may be known for its breathtaking countryside, its lush vineyards, and its wonderful shops. But the true gem of this region of the world is its exquisite Sicilian food. Don't fool yourself into thinking that it's only typical Italian food, because you couldn't me more incorrect.
Food from Sicily is unique to the world and very distinctive in flavor. If you ask any person in Sicily about their heritage, you'll rarely even hear the word ;Italian,; you will hear ;Sicilian; because Sicily is really its own unique little region.
One of the many things that make their Sicilian food extra special is that it has been prepared, crafted, and cooked the same exact way, for centuries. These traditional Sicilian recipes from are so steeped in local tradition and flavor that you can only find there, because most of their fare is locally harvested, bursting with their own unique and delicious flavor.
Many traditional Sicilian recipes are created by farmers who grow their fresh fruits and vegetables in their volcanic soil and gather their seafood from their fresh waters, which you simply can't reproduce anywhere else in the world. It is even home to exotic fruits and veggies you can't find anywhere else, such as; the Tarocco, or the Sicilian blood orange. It's is bold, sweet, and tangy. It cannot even be exported because it can't be waxed and the skin cannot be removed, or else it spoils too quickly.
This is what makes the local ingredients so special in Sicily. Their dishes truly are one of a kind.
Sicilians Are All About Food
Many traditional Sicilian's will tell you that their traditional Sicilian recipes and dishes come from family, the Earth, and the sea. Traditional Sicilian recipes pack rich, bold, flavor and is anything but bland or ordinary. From appetizers, to main courses, to desserts, their dishes are jewels of complexity and require quite a bit of preparation and time to make. In fact, many Sicilians will tell you that cooking is an art form or even a ritual. That is how much heart and soul goes into their traditional Sicilian recipes and dishes.
Five Must-Try Sicilian Dishes
1. Caponata
Caponata is fried eggplant stew with celery, onions, tomatoes, capers, olives, pine nuts, and raisins. It's then topped with a splash of sweetened vinegar. This dish is both twangy and sweet and tastes like a hug in a bowl.
2. Mpanatigghi
This dessert may not sound all that appealing when you first hear the ingredients, but this sweet and savory little cookie is sure to wow you! traditional Sicilian recipesare small crescent-shaped cookies filled with sugar, chocolate, almonds, lemon peel, cinnamon, vanilla, egg, and (the odd one) ground beef. Don't let that last one ingredient you off. The taste will knock you off your feet, in the most fun way.
3. Polpette Di Cavallo
This dish is a traditional Sicilian recipes spun on the classic Italian meatball. These delicious meatballs are made with ground horse meat, breadcrumbs, eggs, parsley, parmesan cheese, salt, pepper, and lemon zest. They are rolled into balls, about the size of a small mandarin orange. They can be cooked in various ways, but these always taste heavenly.
4. Caponata Di Carciofi
This is one of most traditional Sicilian recipes. They key ingredient in this dish is artichokes, so you're only likely to find this particular dish during the spring time when the artichokes are at their peak freshness. This dish includes artichokes, lemon, olive oil, celery, capers red wine vinegar, onion, and tomato sauce. This dish has both a delightful sweet and sour harmony to it.
5. Amaretti
These simple cookies taste like absolute magic. Their simple ingredients include almonds, apricot kernels, eggs, and sugar. They are sweet, delicate, and if happiness had a taste, these cookies would be it.
5 Most Asked Questions About Sicilian Food
1. Is Sicilian food spicy?
While there are some dishes that can certainly have a kick to it, not all foods from Sicily are spicy. The majority of the dishes are rich packed full of flavor, but definitely not all of them spicy.
2. What other cultures have inspired Sicilian food?
While it's base may be mostly Italian, other cultures, such as Greek, Arab, French, and Spanish have all influenced the delicious Sicilian food.
3. Is the Sicilian food mostly meat, vegetable, or fish based?
Sicilian food tends to be very heavy on the meat, however that does not mean you can't also find a few great vegetarian dishes as well.
4. Is their wine unique?
Yes! In fact, their grapes are grown in lush vineyards with the region's volcanic soil and fresh waters.
5. What is the most popular Sicilian food?
It's difficult to pin-point just one. Many of the dishes are beloved by the locals and visitors alike. However, one of the top favorites is a dessert dish called Cannoli. Cannoli is a deep-fried pastry tube filled with a sweet, ricotta cream.
25 Great Traditional Sicilian Recipes and Foods
---
---
check out our video
---
---
10 Main Course Traditional Sicilian Recipes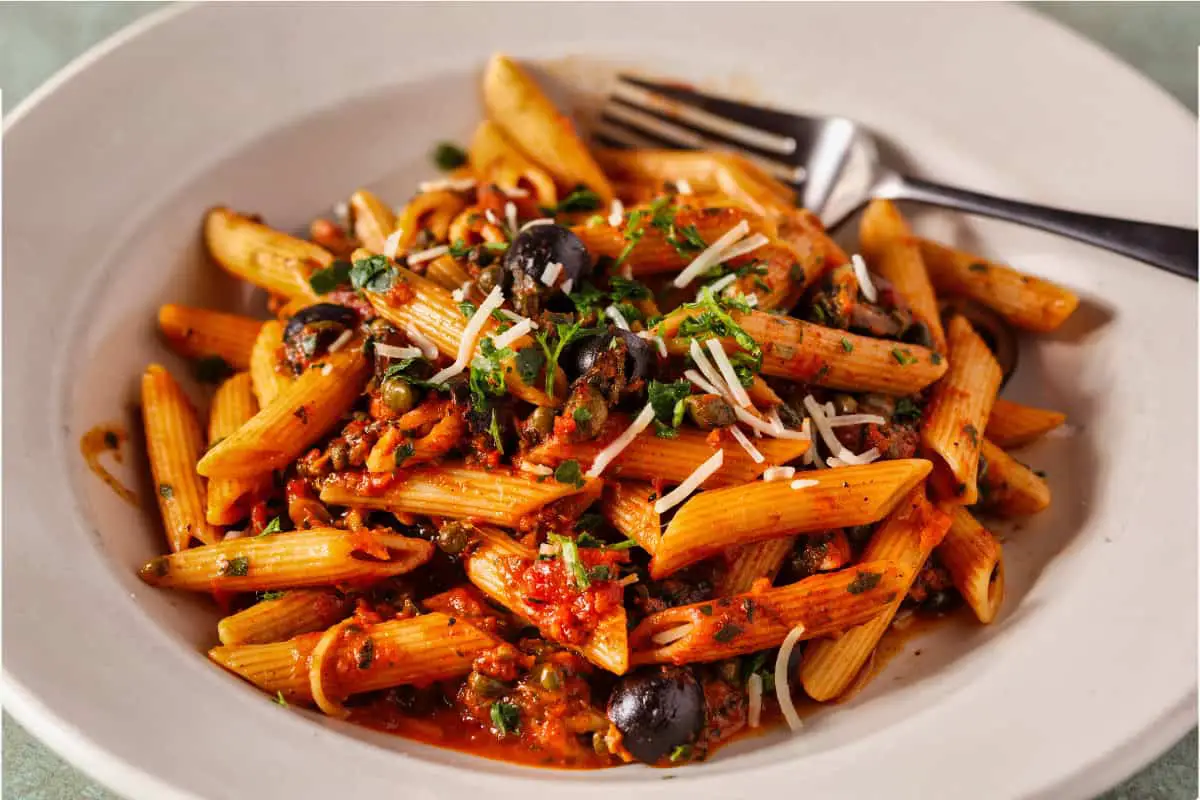 This traditional Sicilian recipe is the perfect pasta dish for summer with fresh eggplant, tomatoes, garlic, and seasonings. Quick, easy pasta recipe with plenty of cheese, too. It's very simple, but like many recipes from Sicily, it's absolutely delicious.
So how do you make eggplant less bitter, you might be wondering? Well, you need to salt it and let it sit for a while before cooking it. The salt draws out a lot of moisture and the bitter flavor. Once cooked, it's soft and meaty. Perfect for a Sicilian food like this authentic Sicilian pasta.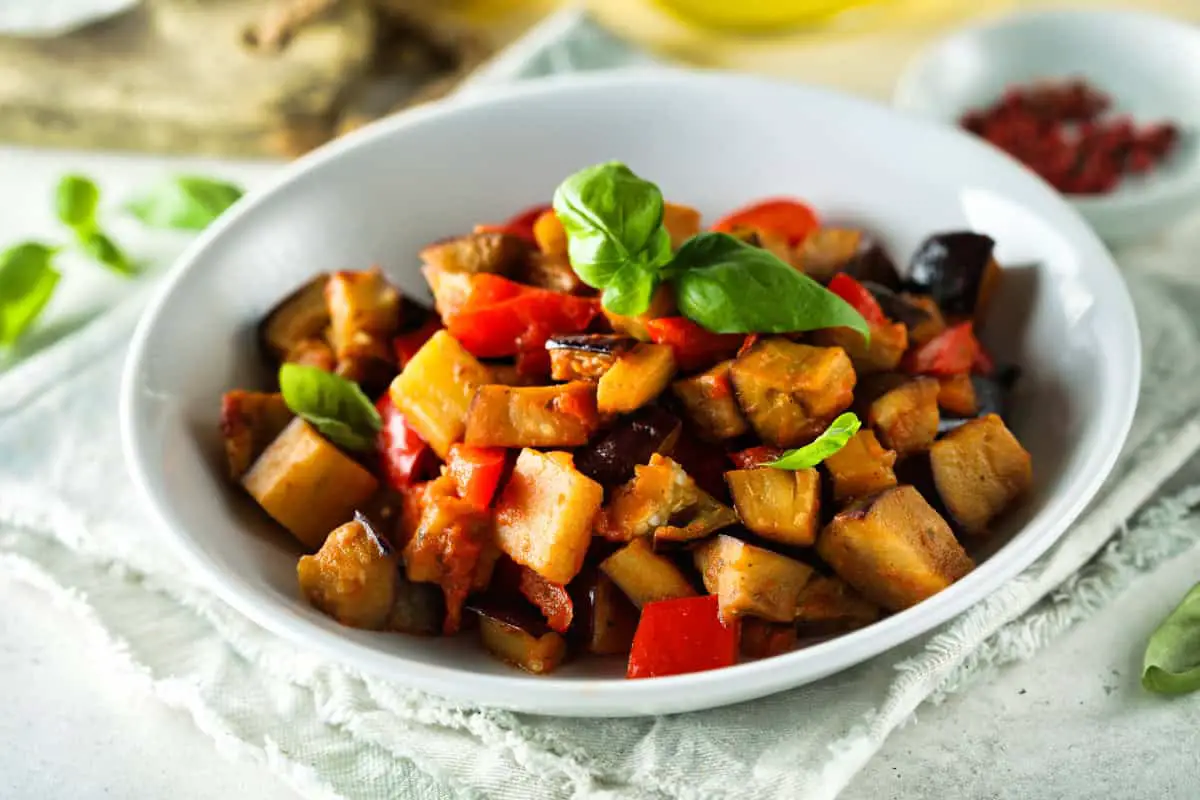 This is a fantastic traditional Sicilian recipe from southern Italy that's eaten as a warm vegetable side dish or a cold antipasto. Sicilian food is a source of pride that it's made with produce from their island. All the different methods of making it are more or less the same – the things that make it stand out and be special are the quality of the aubergines, tomatoes and vinegar.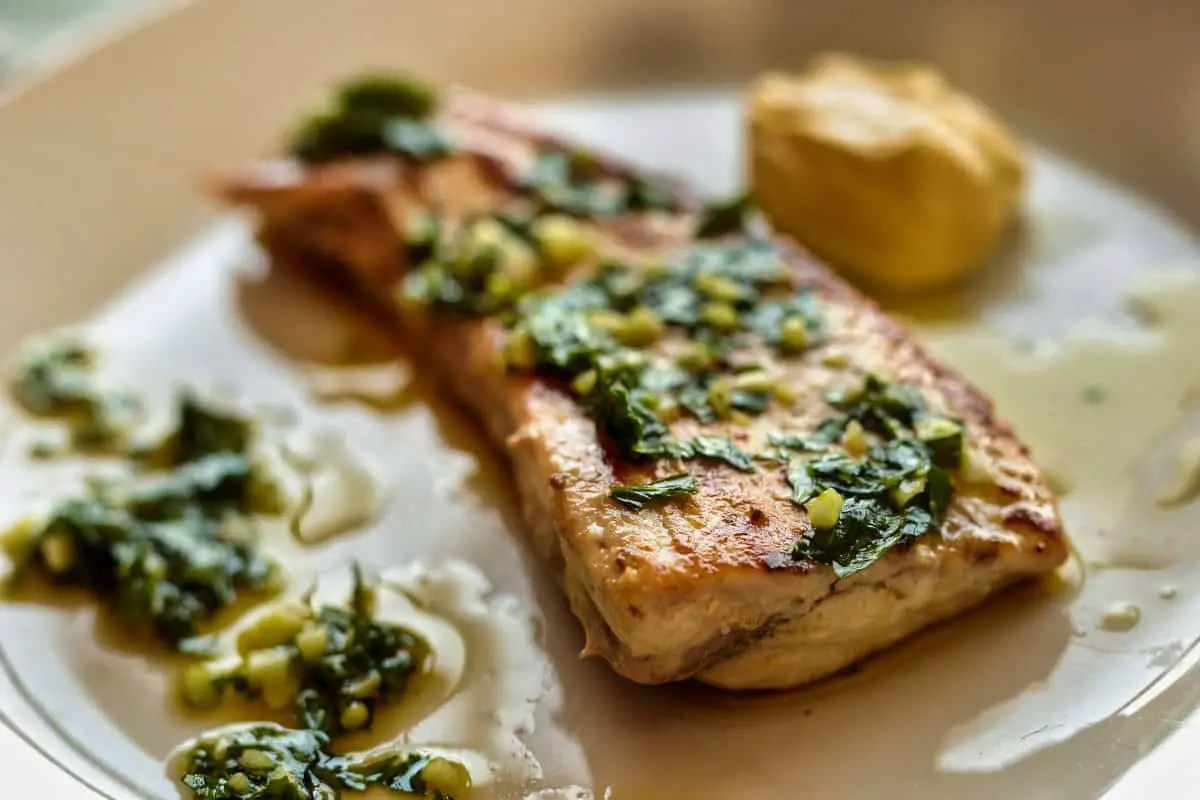 This delicious Sicilian-style grilled swordfish recipe comes together in under 20 minutes and is the traditional Sicilian recipe to serve up to family and friends.
I would eat seafood every night of my life if I could, I absolutely love it. If you're like me and want to try out a few things, definitely check out my crab cakes or paella recipe.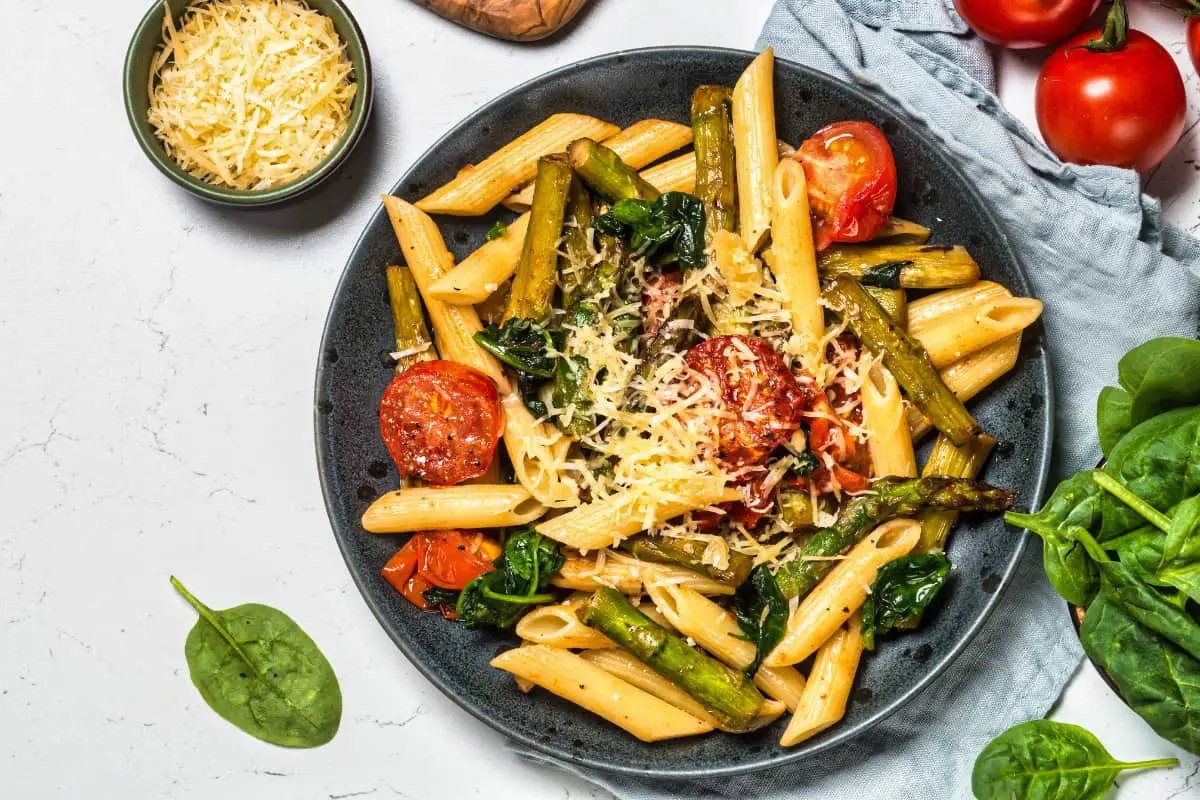 If you're mad for mushrooms, a fan of fungi, or crazy for creminis, this traditional Sicilian recipe for pasta will treat you right: it's loaded with 'shroom slices! They're the flavor backbone of this recipe along with rich mushroom stock, bringing all those deep, earthy flavors that you know and love.
We've added al dente penne, a lemony, chive-flecked crème fraîche sauce, zucchini and tomatoes, and a sprinkling of Parmesan cheese.
Our version of a recipe from our trip to Sicily. This traditional Sicilian recipe for pasta with sardines combines linguine with garlic-toasted breadcrumbs, sautéed sweet onions, fresh lemon, parsley, and capers.
If you're a fan of Italian and Sicilian food (and who isn't), we urge you to give this dish a try, even if you think you don't like sardines. Like so many classic Italian pasta dishes, it has a fabulous combination of flavors and makes a great go-to meal when you want something that's both satisfying and easy to make.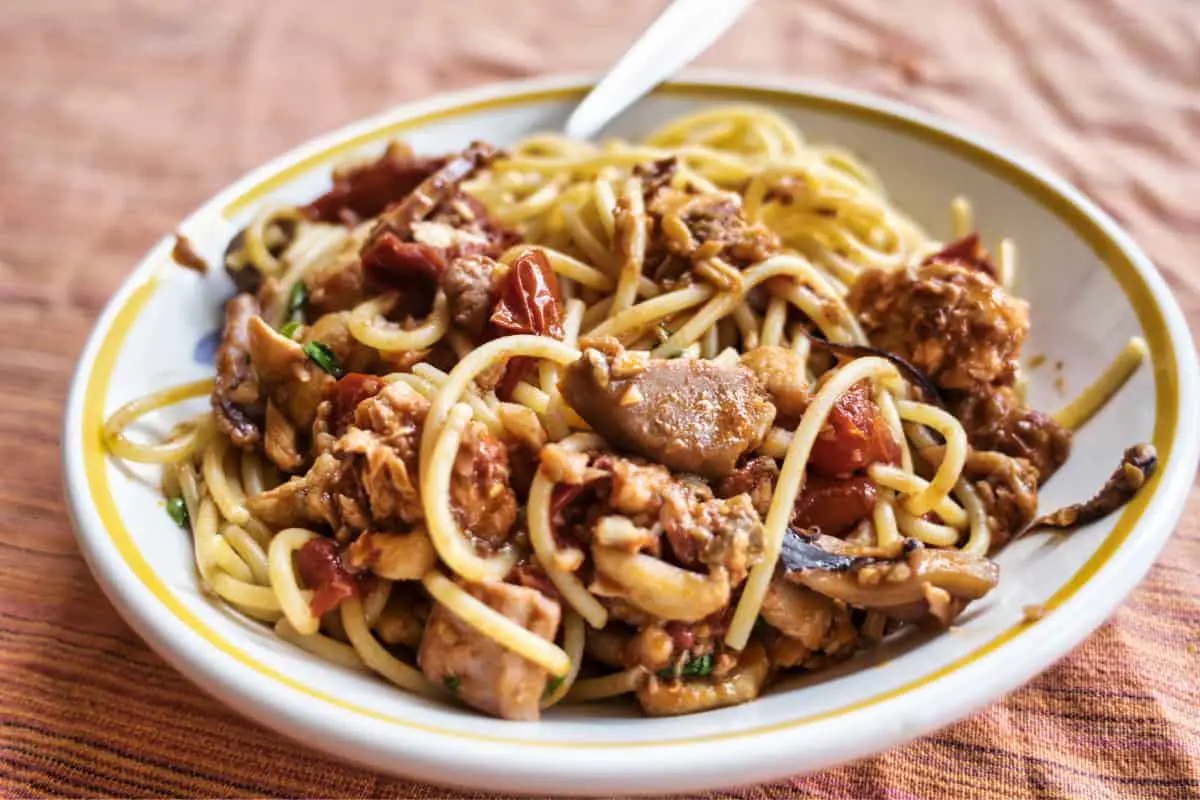 Capers and olives give this hearty pasta traditional Sicilian recipe a robust, southern Italian flavor. Salt-packed capers are ideal for this dish; they can be found at specialty food stores and some supermarkets.
You May Also Like: 25 Great Traditional Swedish Recipes and Food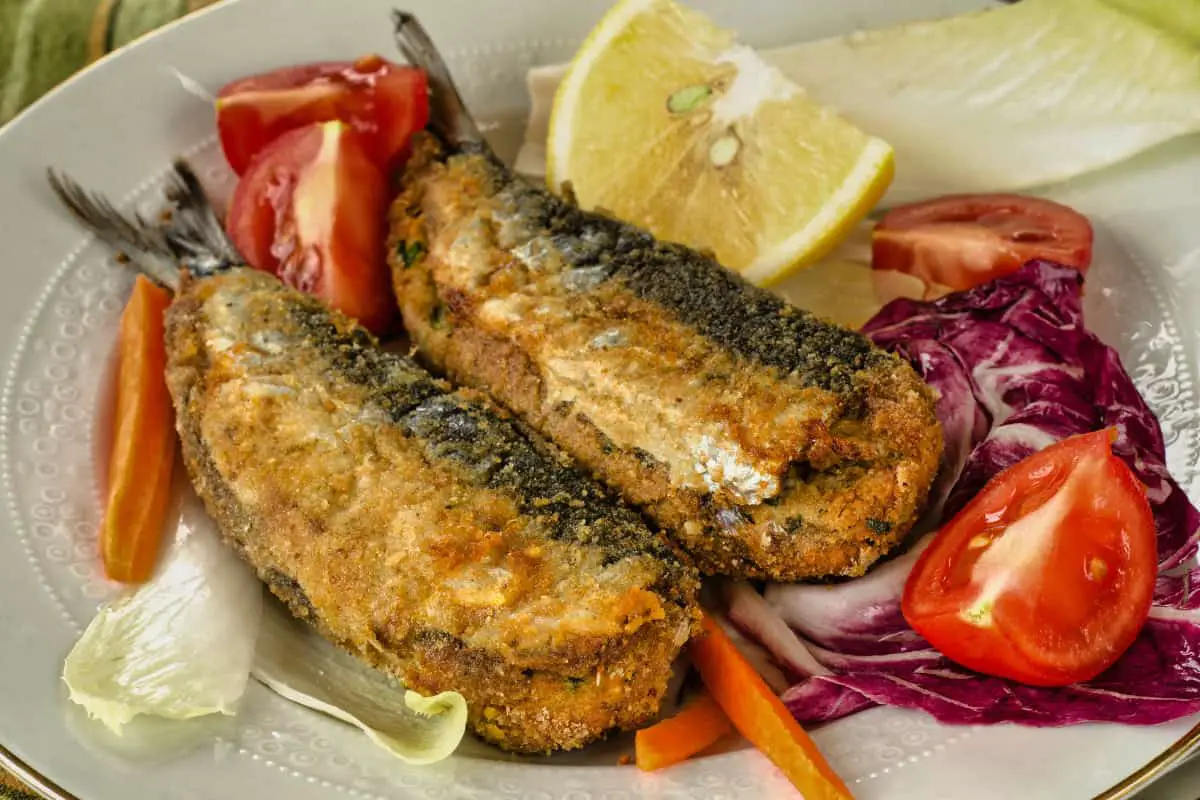 Sarde a Beccafico traditional Sicilian recipe is a favorite Sicilian food. It's a very good recipe based on sardines stuffed with a filling of bread crumbs, pine nuts, raisins and chopped parsley. Bake with a drizzle of extra virgin olive oil and orange juice and you get a real taste of Sicily!
Like many traditional Sicilian recipes, Sarde a Beccafico combine sweet and savory flavors.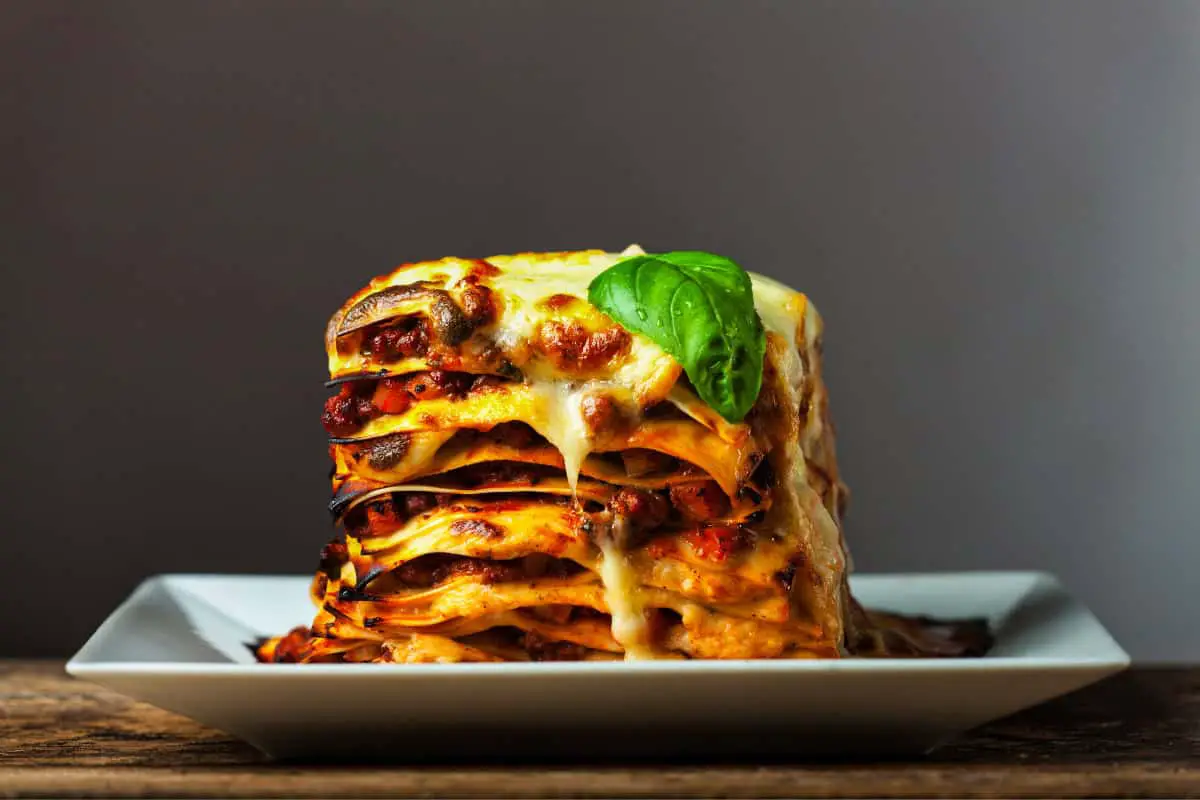 The Sicilian recipe for lasagna has several layers of deliciousness combining meat ragu with peas, creamy bechamel sauce, mozzarella and chopped hard-boiled eggs. All perfectly balanced to create the perfect lasagna!
Without a doubt, the first thing you will notice are the green peas. Yes indeed, those are green peas stirred into the meat sauce or ragu. This is quite common in Sicilian cooking and found in other recipes such as arancini and baked rice casserole.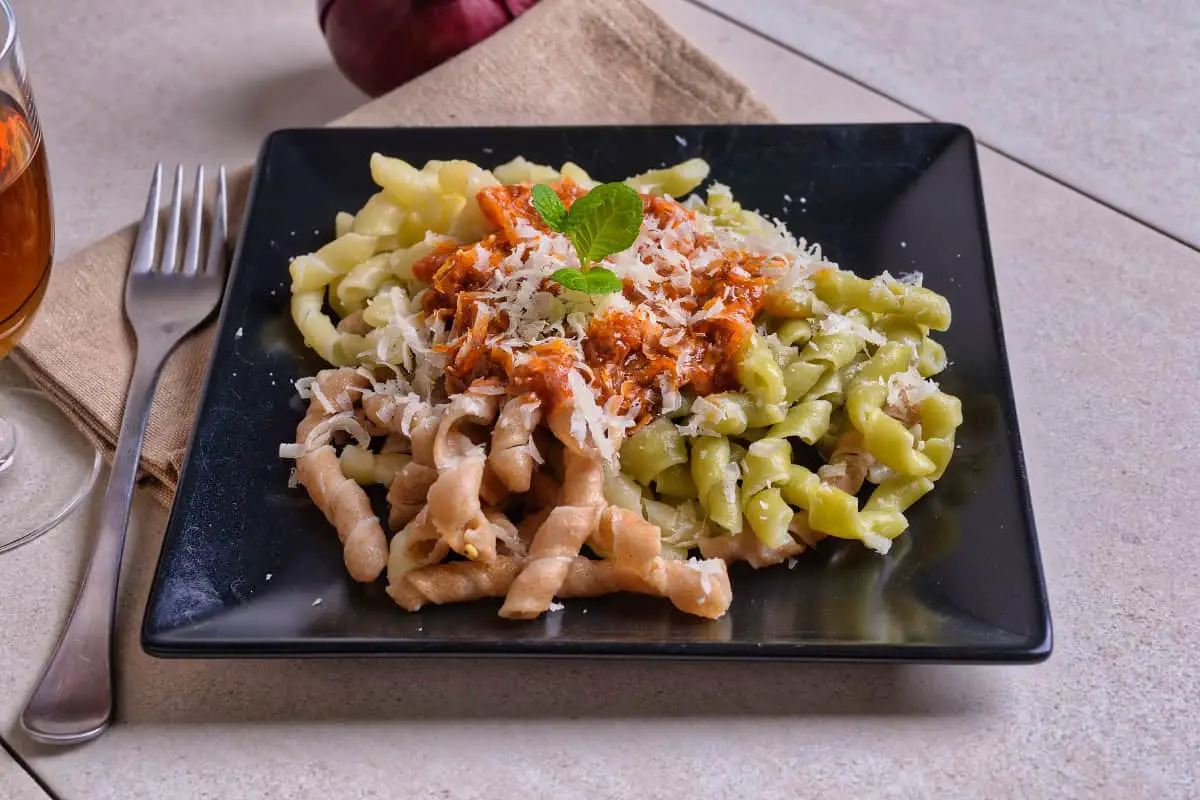 Busiate with Trapanese Pesto-A delicious Sicilian pasta dish made with fresh tomatoes, basil, garlic, pinoli and extra-virgin olive oil. This traditional Sicilian recipe is from province of Trapani which is famous for this delicious pasta recipe. Enjoy this all summer long!
What do you do when you have an abundance of basil? Make pesto, of course! This is a pasta with Trapanese pesto. It's not a typical pesto, but a Sicilian one from Trapani.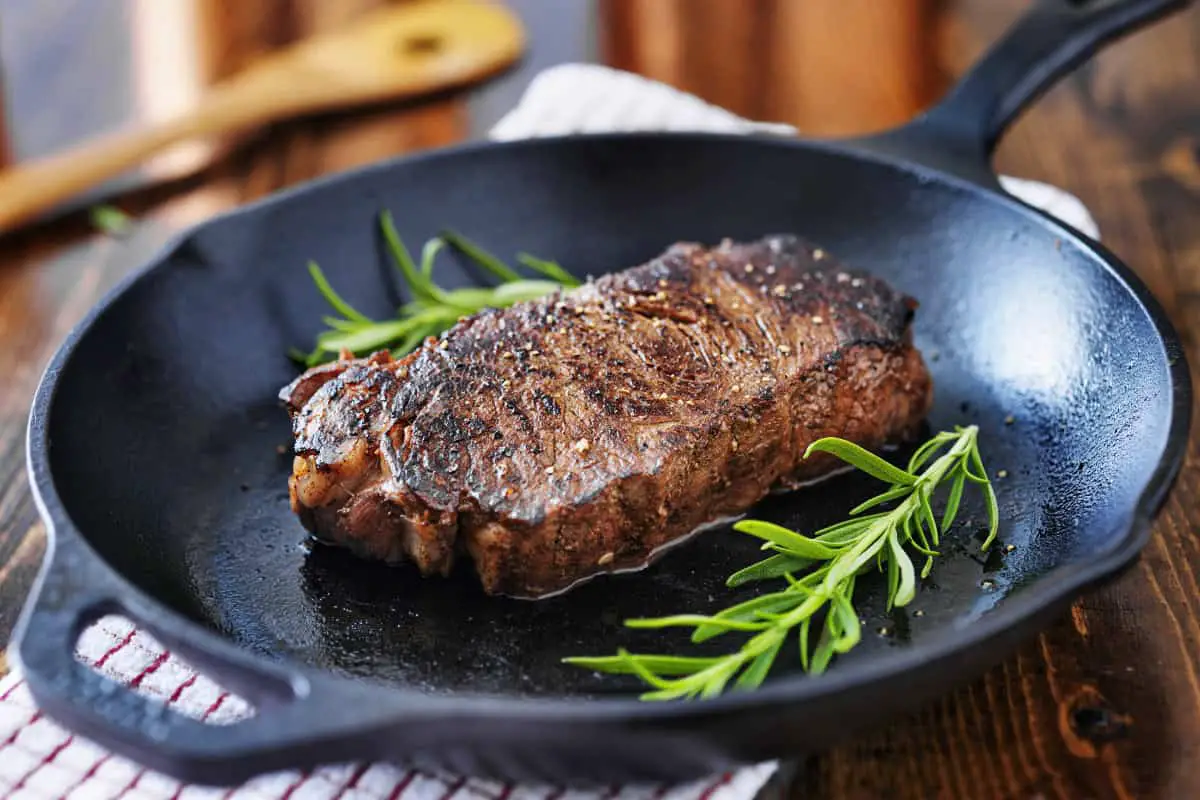 Boost the taste of rib-eye steaks by marinating them with an herb-and-garlic paste, then brush the cooked steaks with more seasoning paste just before serving. Round out this traditional Sicilian recipe with Saffron Risotto.
10 Side Dish Traditional Sicilian Recipes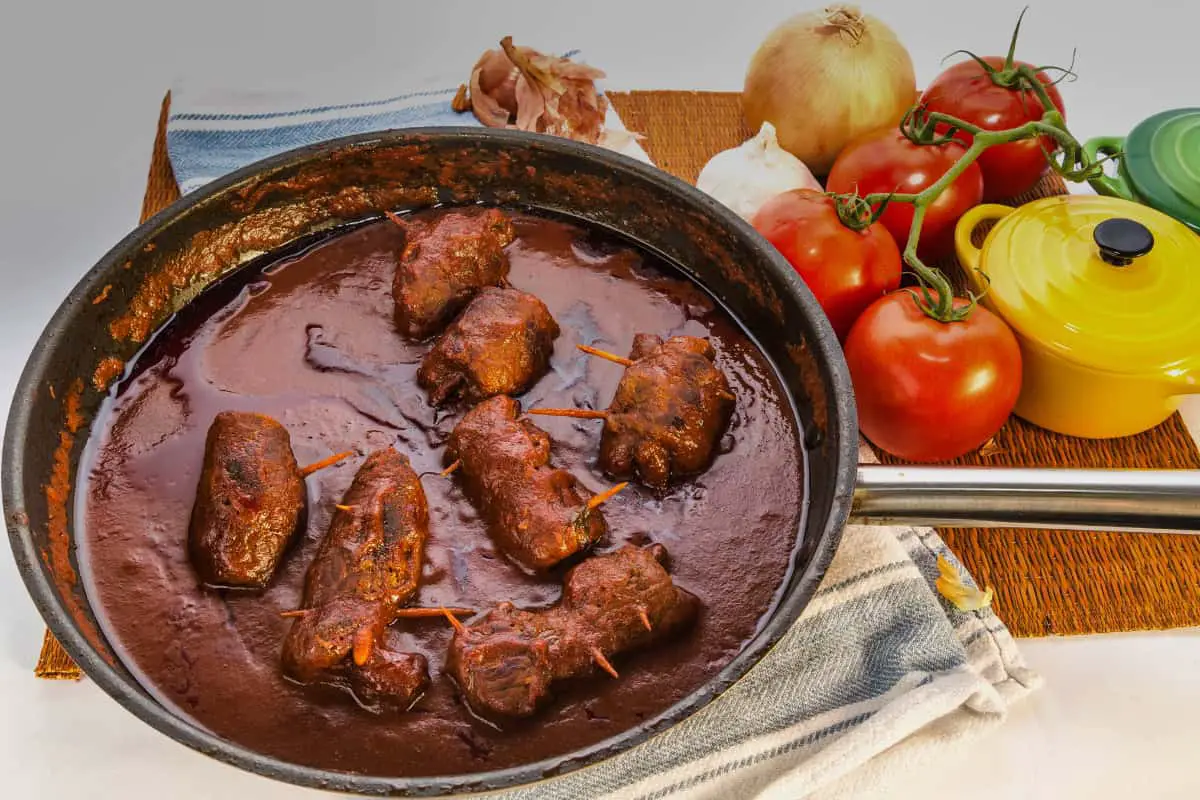 Braciole – Traditional Sicilian Recipe. Braciole is made with thinly sliced top round sirloin steak, stuffed with a few ingredients, rolled up, tied, and simmered in a slow-cooked tomato sauce until the meat is perfectly tender. Perfect for a Sunday dinner, or special occasion, our Braciole is a crowd pleaser and will surely 'wow' your family and friends!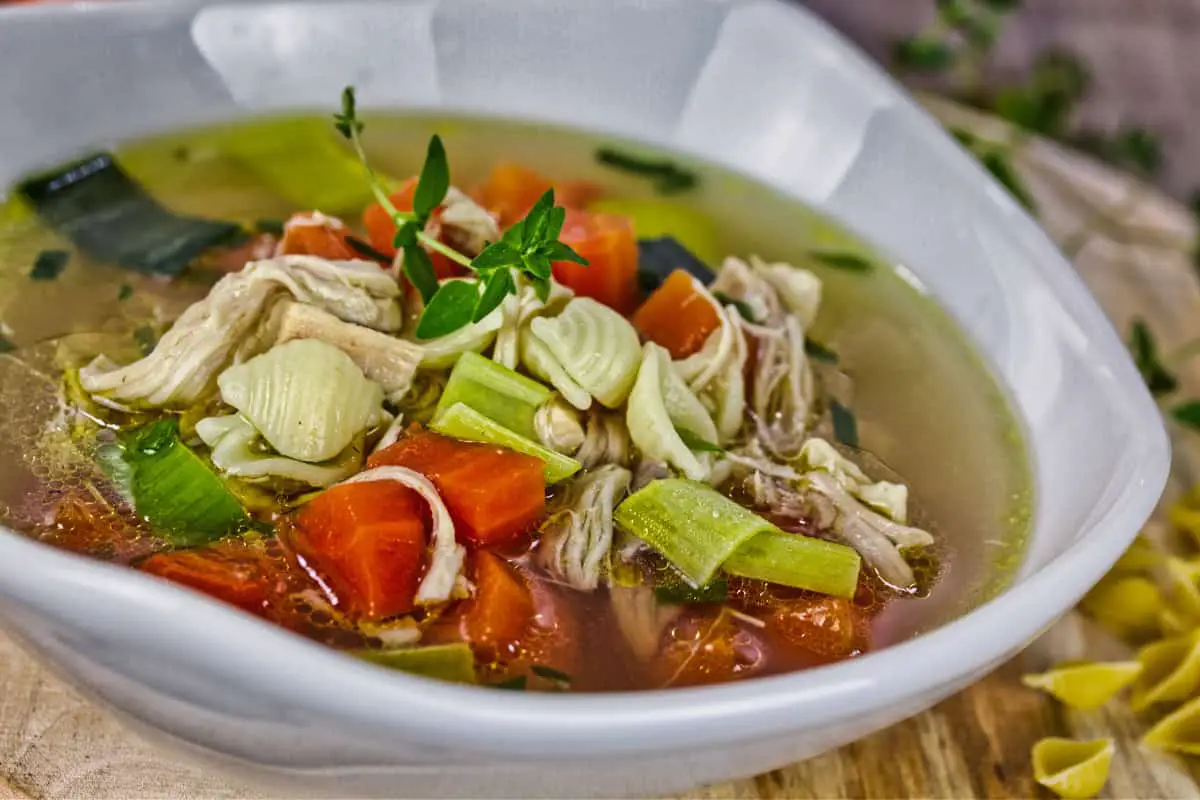 What's one of the best restaurant soups that's even better made at home?! In my opinion, it's Carrabba's Spicy Sicilian Chicken Soup. It's actually now called Mama Mandola's Chicken Soup on the menu and was created a traditional Sicilian recipe but it's the same soup. It's the perfect hearty meal or side dish! The spice level is adjustable, and it's full of flavor from the chicken, vegetables, and seasonings. It's one of my all-time favorite soups!
You May Also Like: 25 Authentic Finnish Recipes and Foods 
This traditional Sicilian recipe for a lemony salad is served hot from the wok. Escarole is a bitter green, but can be less so when grown shielded from the sun. In general, lighter green leaves indicate a milder flavor. Thinly sliced tomatoes are a great accompaniment. This recipe can be doubled. For a larger party, cook in batches.
Eggplant Timbale-Timballo di Melanzane is made with pasta and a meat sauce made with peas. Delicious slices of grilled eggplant wrap around the pasta and it is baked together. A beloved traditonal Sicilian recipe for the whole family recipe for the holidays or a special occasion.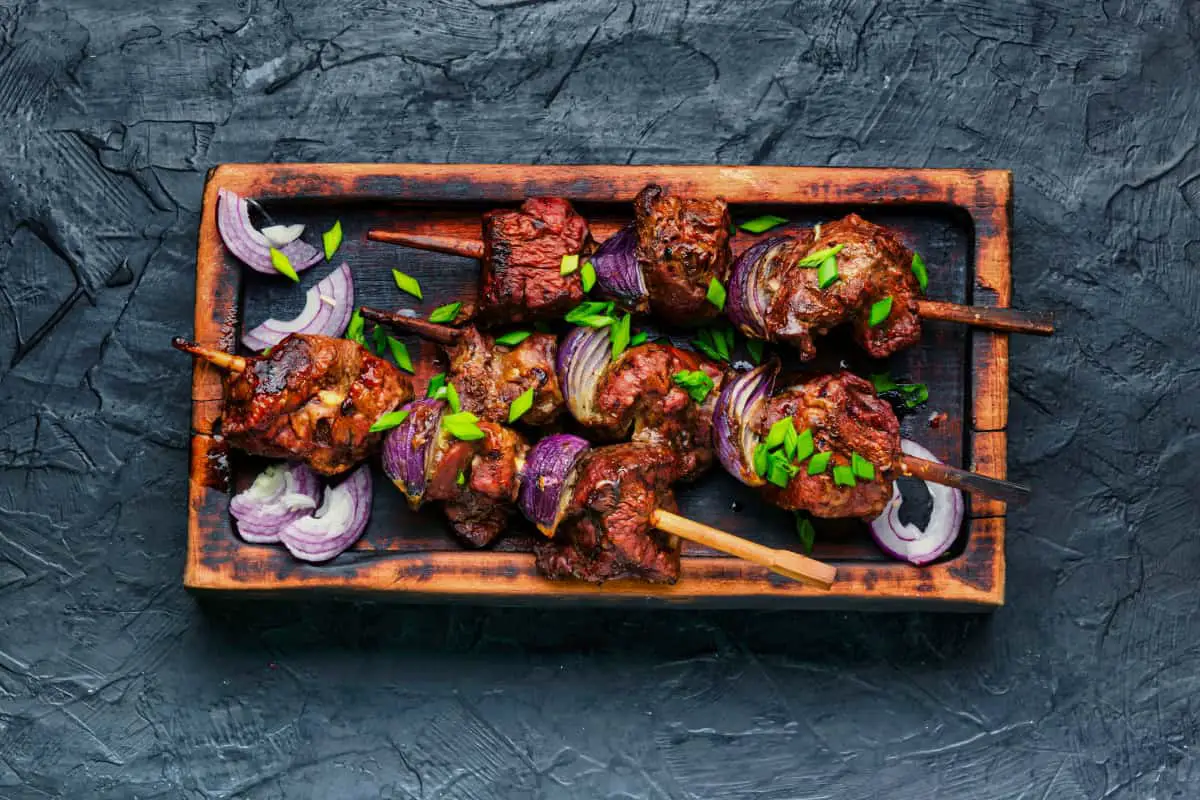 This recipe for Spiedini alla Siciliana or Sicilian Spiedini is a traditional Sicilian recipe from my family that is great for parties and always a crowd pleaser!
I went to two different sources for a recipe, and since they differed a bit, I had to make them both ways to see which I preferred. The first person I sought out was Mary Ann Genovese, a Sicilian-American Gloucester native who's married to my Mom's cousin Paul.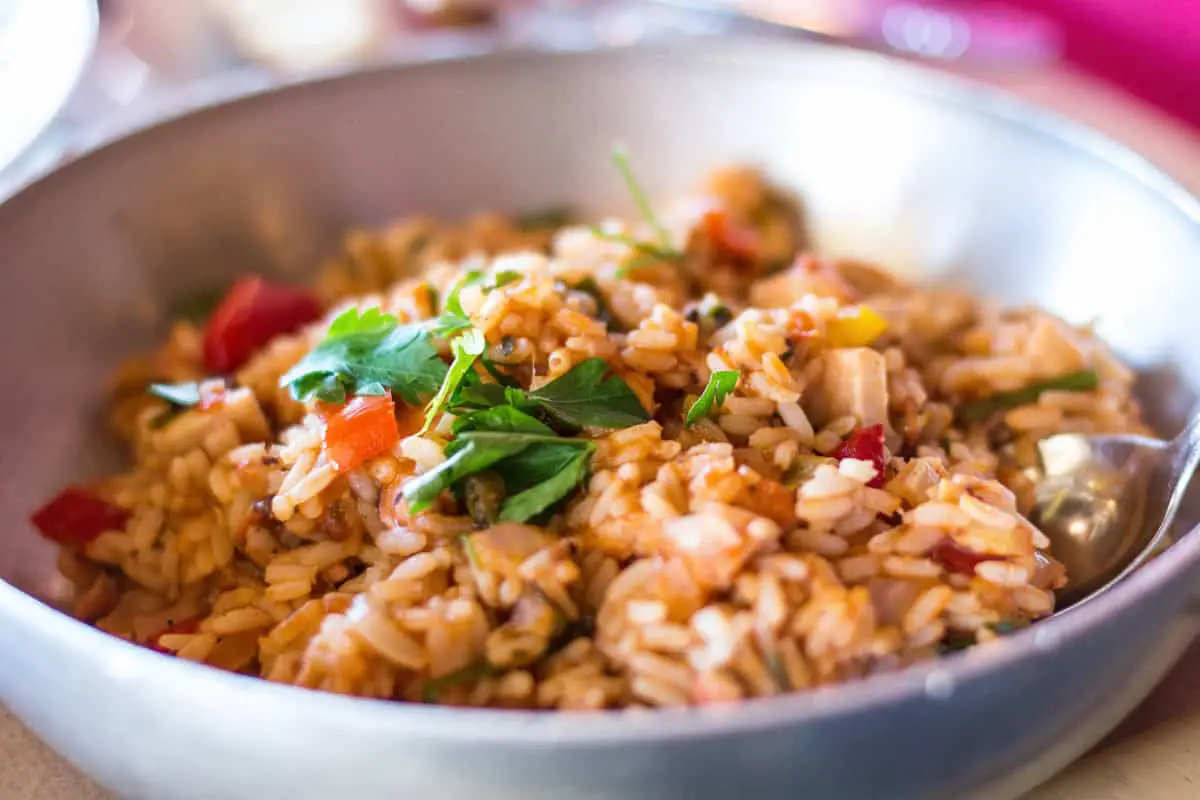 Classic Italian comfort food, meet breezy summer vacation. This is a traditional Sicilian recipe for Farro Risotto, and it is bursting to be your garden-fresh, leftover-friendly, let's feel fancy without actually being fancy dinner, side dish, or lunch. Oh, and if you eat this for breakfast, I promise, I will not judge.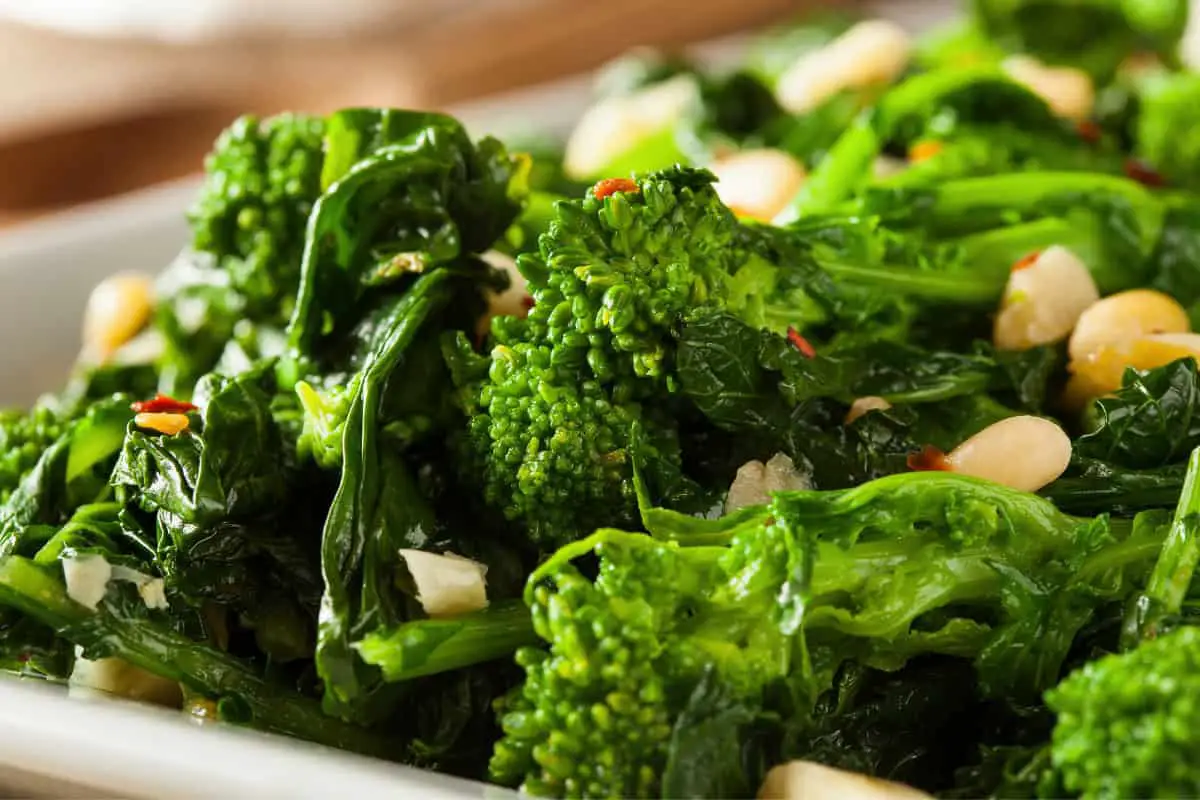 This is the way broccoli rabe was meant to be cooked using a traditional Sicilian reicpe. This Sicilian food goes great with a nice steak or fish. Serve with crusty Italian bread and some good vino. The best part is dipping the crusty bread in those juices. Buon appetito!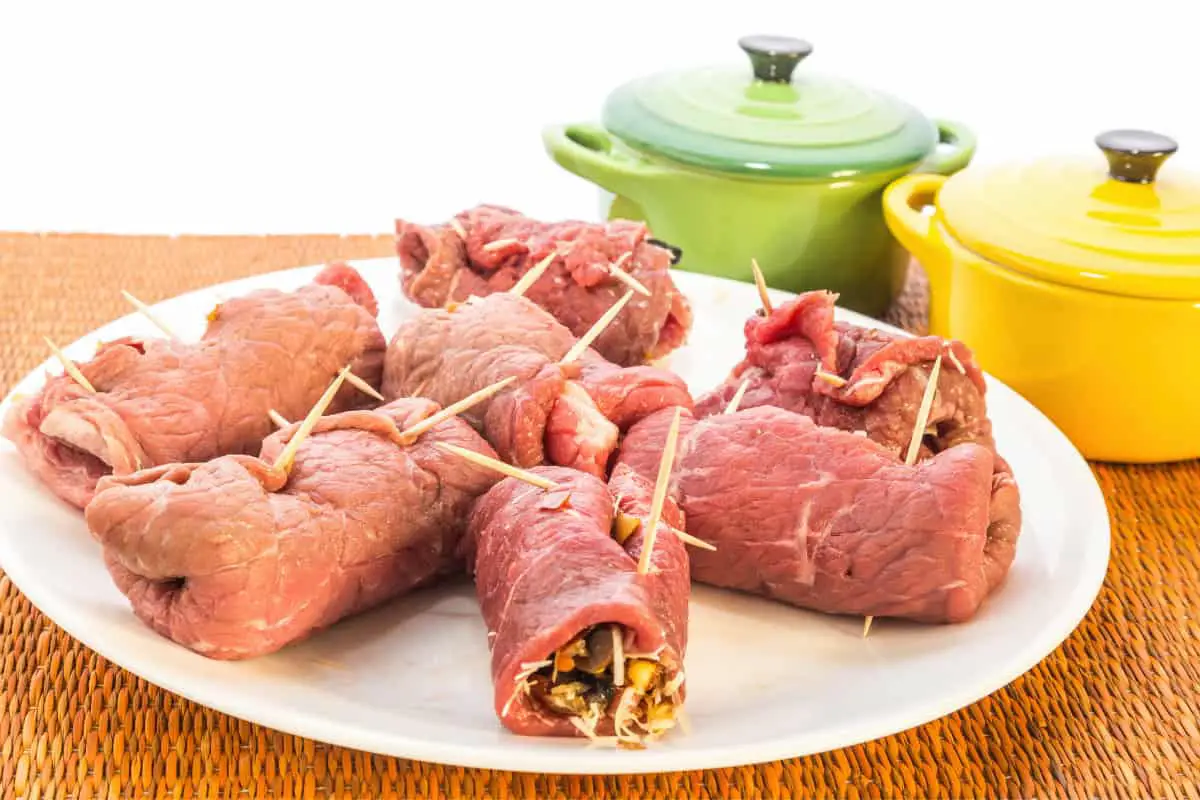 Sicilian veal Involtini, also known as Braciole Messinese, are delicious rolled bundles of veal filled with seasoned breadcrumbs and cheese. They are skewered and grilled to create the perfectly portioned meat main course!
Please note that this post was updated on January 25, 2022 with modifications in order to provide you with a more traditional Sicilian recipe.
You May Also Like: 25 Best Traditional Polish Recipes & Food Choices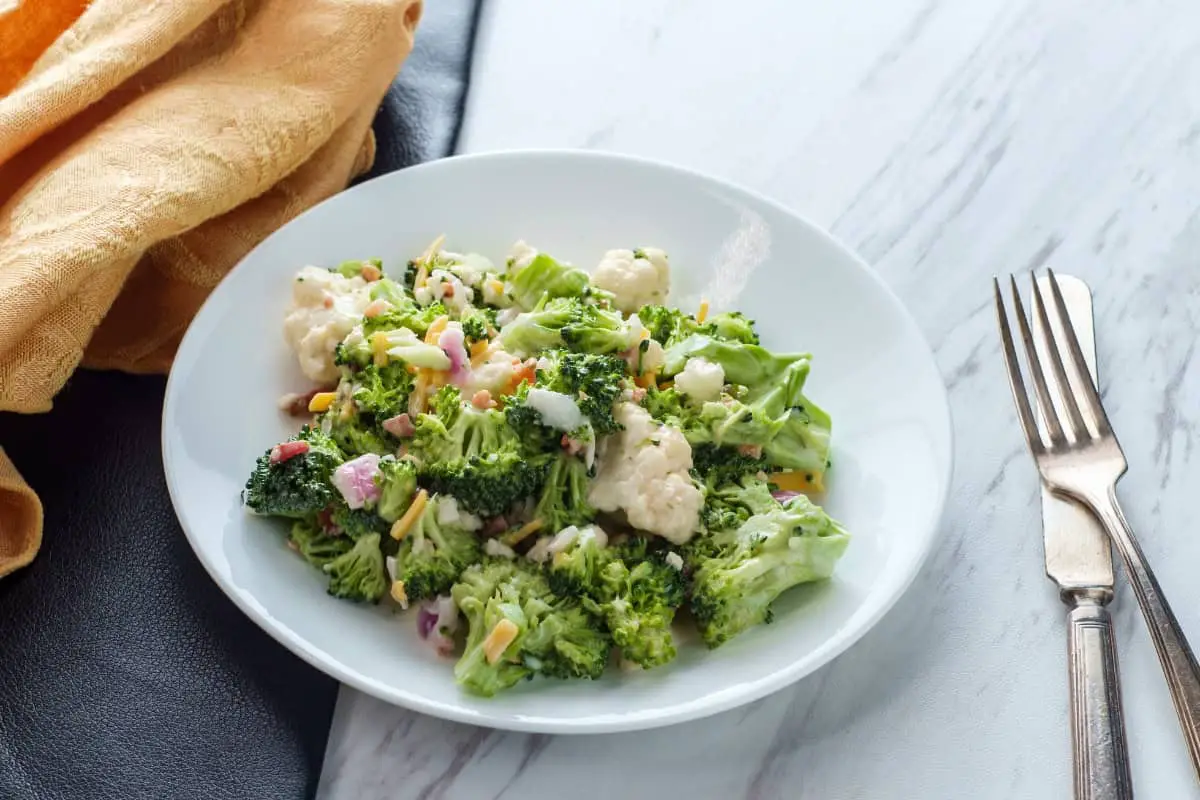 A traditional Sicilian recipe for Cauliflower and Kale is a delightful combination of flavors, textures and aromas bringing together creamy cauliflower and slightly bitter kale with the sweetness of raisins. It's a wonderful traditional Sicilian food you can make in 15 minutes!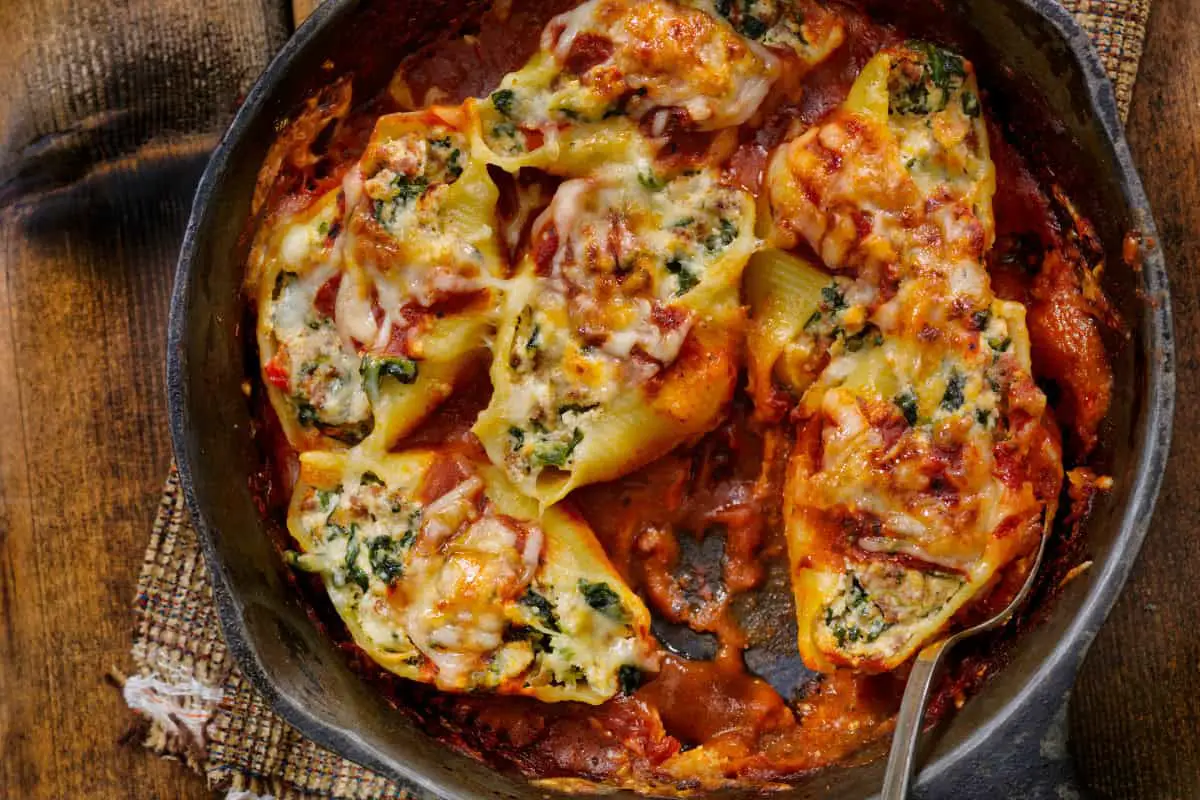 Stuffed shells with ricotta and spinach is a beloved traditional Sicilian recipe for baked pasta dish that combines creamy ricotta and fresh baby spinach all nestled within a pasta shell that was literally made to be stuffed. Baked in a healthy dose of red sauce, this is one of those dishes that is sure to satisfy your craving for creamy, crispy, soul-nourishing baked pasta goodness.
5 Dessert Traditional Sicilian Recipes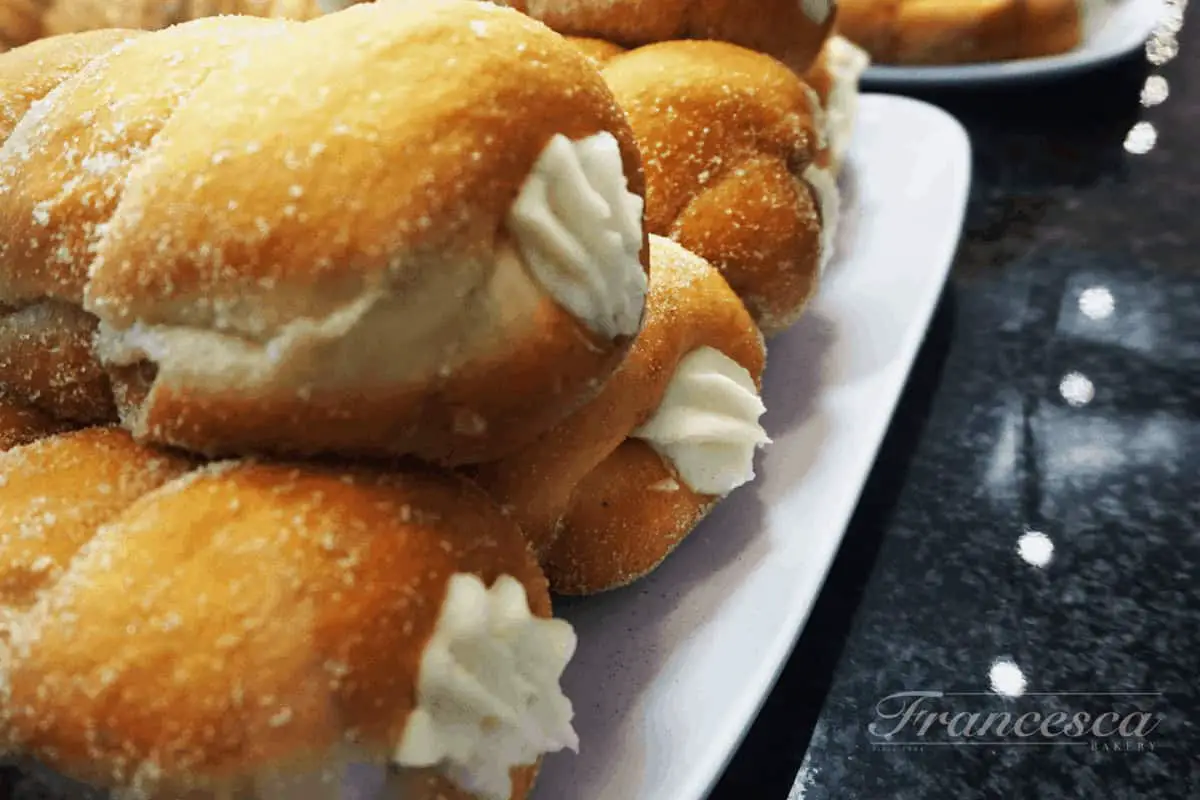 These traditional Sicilian recipe is for one of the islands popular pastries, and can be filled with savory or sweet ingredients. The filling in these is made with a mixture of ricotta cheese, sugar, and chocolate chips, which is piped or spooned into the curly pastries.
The shells are made with brioche bread dough that is traditionally made by wrapping it around a special utensil, but these ones can be made by using tin foil tubes to mould the pastry instead.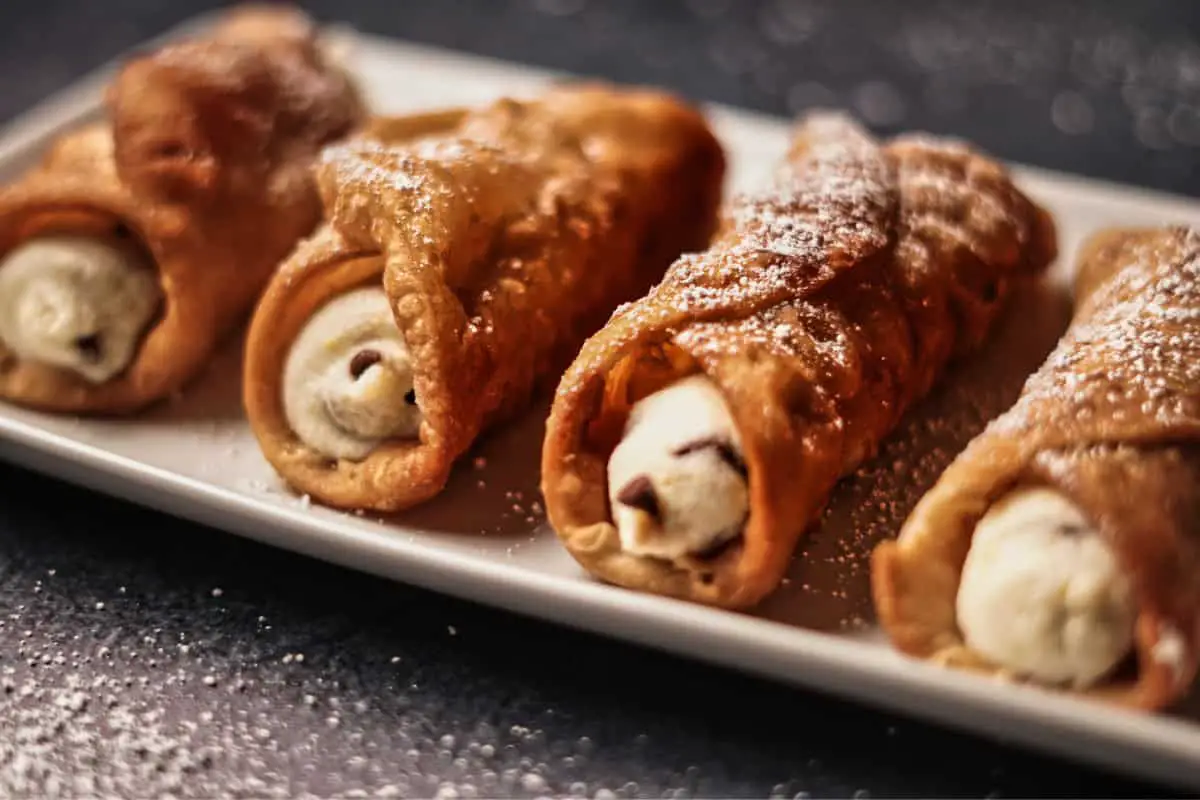 This traditional Sicilian for Cannoli provides you with crisp, sweet crunchy tubes which are filled with a cream or ricotta cheese filling, often flavored with cocoa, nuts, chocolate, or candied fruits. This is a very traditional recipe for cannoli which are a very popular sweet in Sicily. You will need 3 to 4 metal cannoli tubes to makes these cannoli which are readily available at most kitchen stores.
Sicilian whole orange cake is a moist and delicious crowd-pleasing dessert. It is called a whole orange cake, because the entire orange is used, peel and all. Perfect for any occasion, but such a treat with a cup of tea or coffee.
My mother found the original traditional Sicilian recipe for this divine orange cake on a website, and I can't even begin to describe how moist and fruity it is. The orange scent that fills your kitchen as it bakes is also heavenly! It contains a whole orange, peel and all (no seeds), and you'll need another orange if you make the glaze.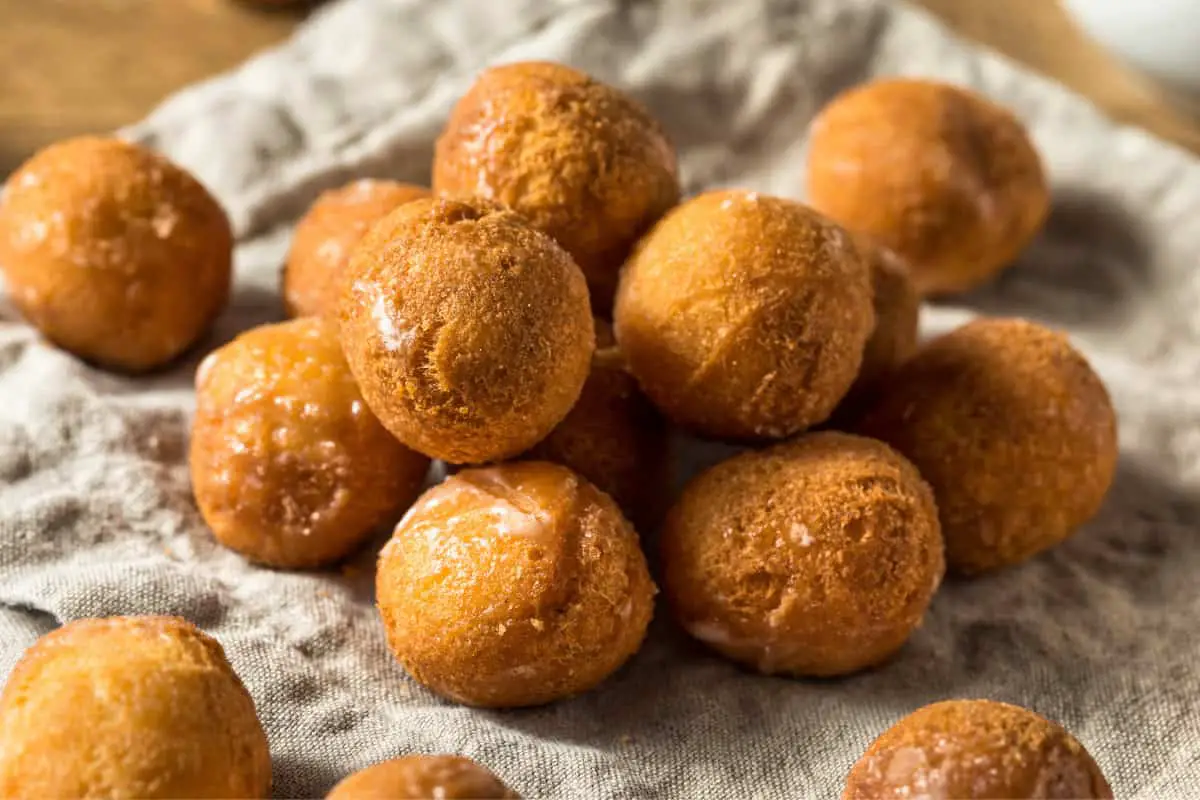 Sicilian Pignolata-Italian Honey Balls are fried balls of dough dipped in honey and topped with sprinkles. Made in Italy during the Carnevale and also the holidays, or just for any special occasion. Impossible to eat just one!
The Sicilian food called Pignolata is a fried dough treat that brings back many memories from my Sicilian childhood. I have happy memories of enjoying them during Christmas in Sicily. This is the closest thing to the traditional Sicilian recipe that my family made them at many a Christmas party with all of our Italian and Sicilian friends.
You May Also Like: 10 Best Traditional Dutch Recipes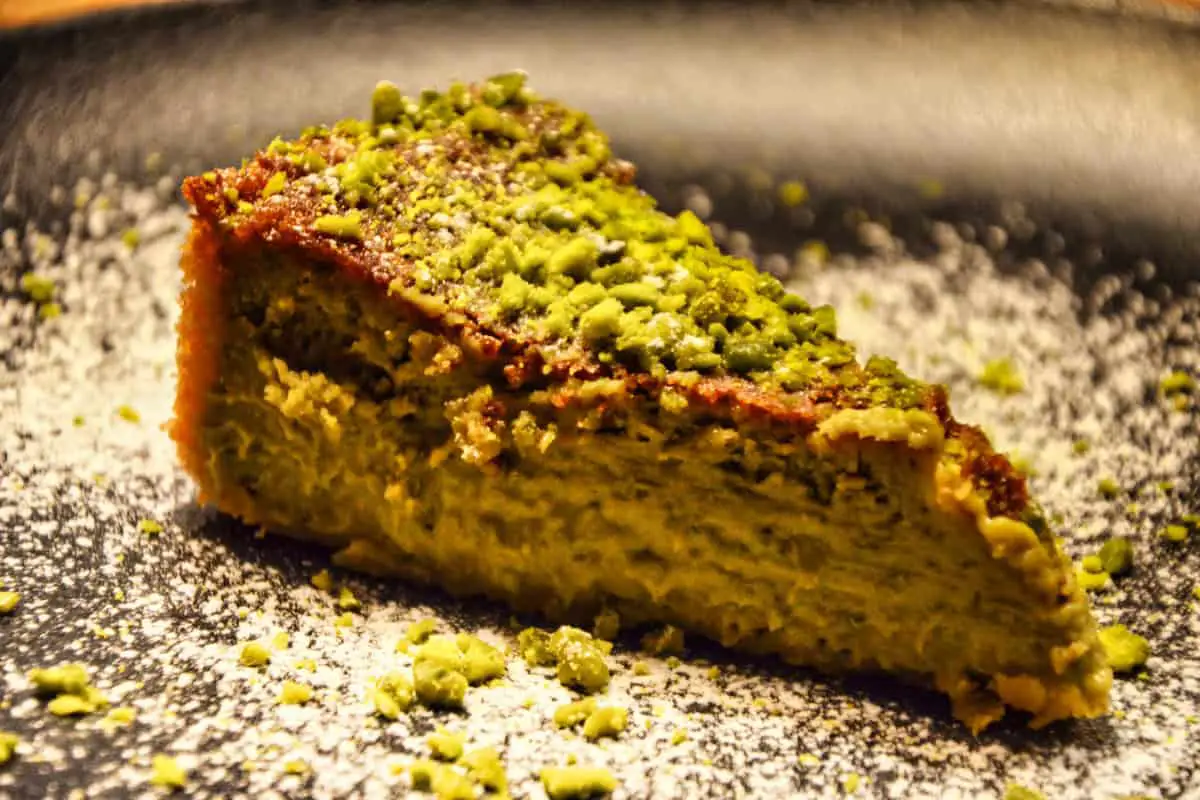 This made from scratch traditional Sicilian recipe for pistachio cake made with pistachio flour and lemon peel encloses the warm spirit of the island. Easy to make using just one mixing bowl, you'll be surprised by its simplicity and goodness. Irresistibly soft and moist, this remarkable Italian pistachio cake brings joy to your table.
---
Check Out Our Pictures On Our Instagram – Our Big Escape.
You May Want to Join Our Boondocking Group on Facebook For More Information
Check Out Our Recipes On Our Instagram – World Recipes OBE