Authentic Bosnian dessert recipes are not always simple to get for tourists. All throughout the place are Cevapcici and Burek. I found out on my trip that Bosnian recipes are so much more than that.
The best treats come from homemade, authentic Bosnian dessert recipes that have been passed down through the generations. Fresh ingredients are important in Bosnian dessert recipes, especially when it comes to herbs and vegetables. The flavors of Bosnian food originate from cooking the meat and vegetables in their own juices rather than using a lot of seasonings.
I hope this Authentic Bosnian dessert recipes guide will help you know what to look for so that as a traveler you won't exclusively consume grilled meats. This is dedicated to best of the Bosnain desserts. Of course, Sarajevo is one of the best cities to consume Bosnian food.
Authentic Bosnian dessert recipes are available in several places in Sarajevo. However, I also enjoyed some of my best meals in unnamed, remote eateries. Bosnia is a terrific place to eat, with affordable restaurants spread out around the nation.
Our Favorite 20 Authentic Bosnian Dessert Recipes
---
---
check out our video
---
---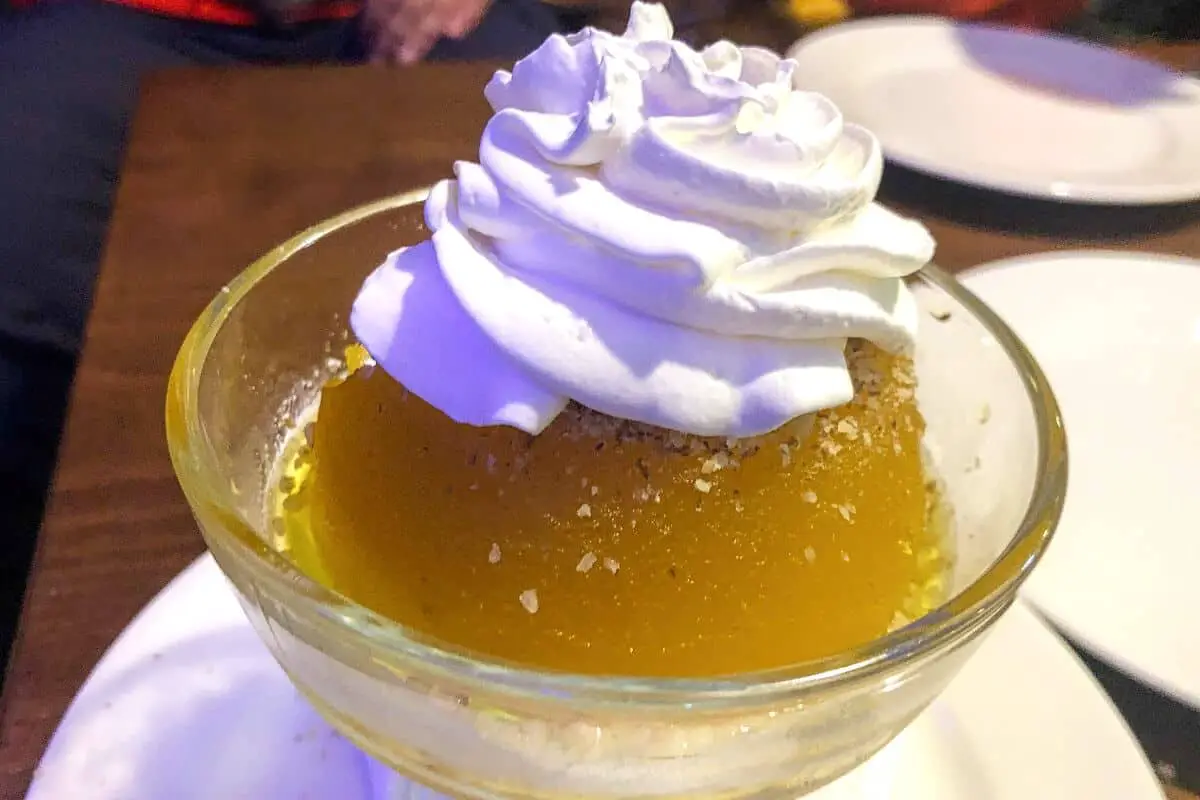 Bosnia and Herzegovina is home to the authentic Bosnian dessert recipe known as Tufahija (plural: Tufahije). Apples that have been packed with walnuts and cooked in syrup make up Tufahije. This mouthwatering fall treat is also particularly well-liked in nearby Balkan nations like Serbia and Macedonia.
Usually eaten with a cup of Turkish coffee, Tufahije are delivered on a glass plate or cup. Almost always the are typically, they are served cold. This dessert will taste much better if it is cooked the day before.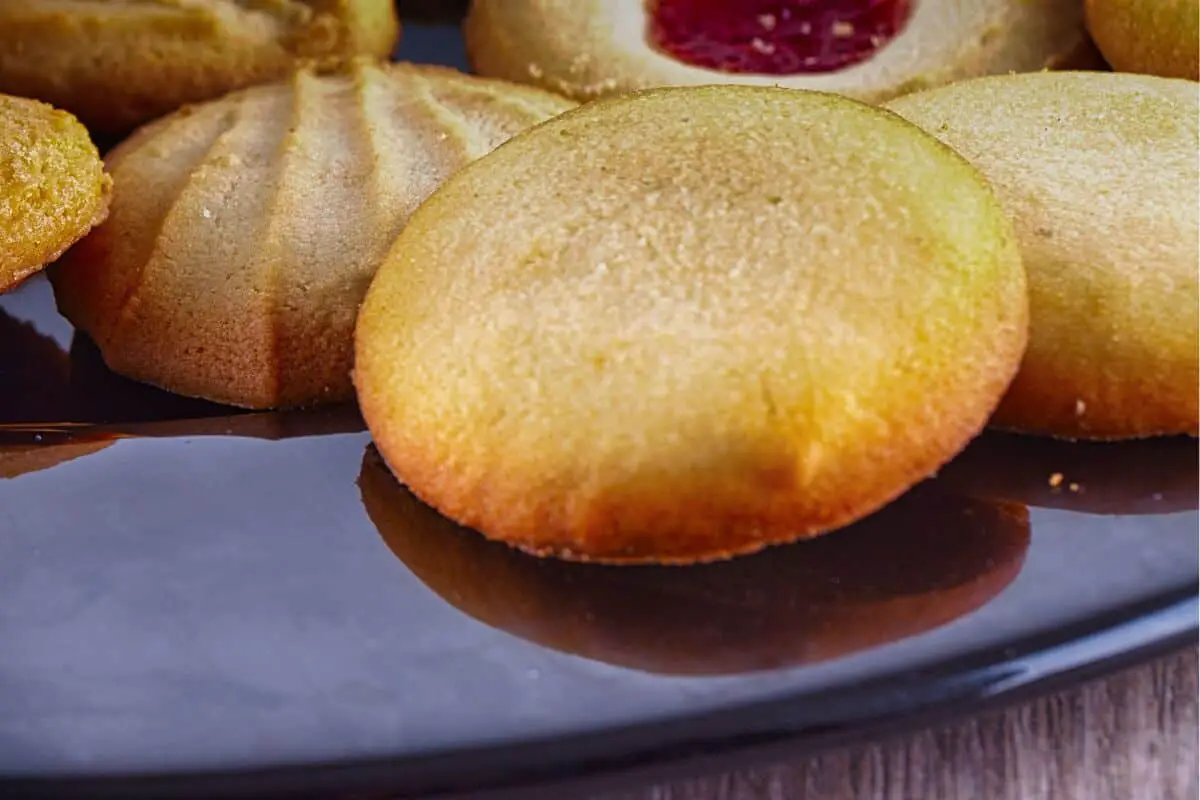 Gurabija is an authentic Bosnian dessert recipe that is often made with wheat, sugar, and oil. It is a flat, circular biscuit. This sweet specialty has been a vital component of Balkan culture, tradition, and culinary heritage since it is said to have oriental origins.
Although there are many versions of this treat, eggs, baking powder or baking soda, butter or margarine, and dairy products such milk, yogurt, or mileram cream are frequently found in the cookies. Typically, lemon zest, almonds, dried fruits, and vanilla powder or sugar are used to flavor the mixture.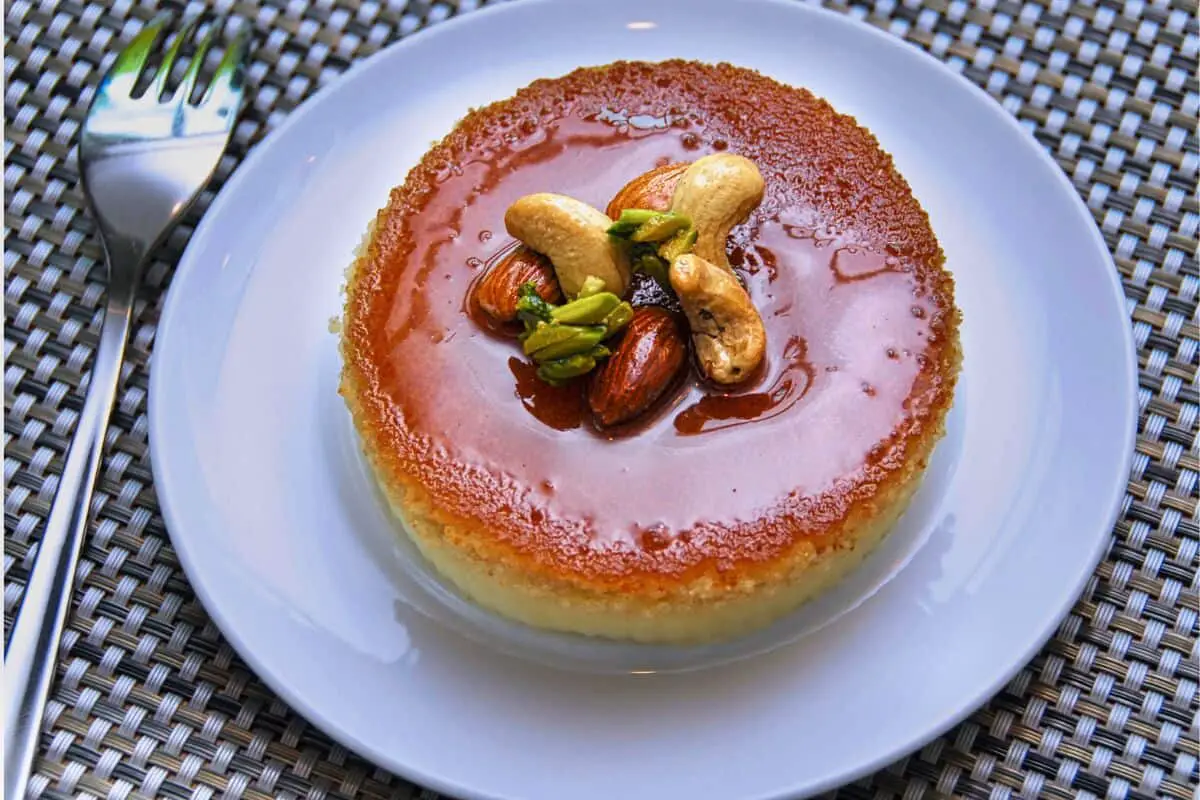 There are numerous names (and spellings) for this cherished authentic Bosnian dessert recipe, including Kunafa and Kadaif. Instead of using phyllo sheets, this delectable dessert uses shredded phyllo dough. This simple version contains a syrup flavored with cloves and a filling made of creamy ricotta cheese.
This Bosnian dessert recipe contains variations depending on the location of origin, including variations in the filling, syrup, and even the name. No matter the filling or the form of the pastry, which is occasionally formed into rolls or sliced into squares or rectangles, my family has always referred to it as Kadaif or Kadayif.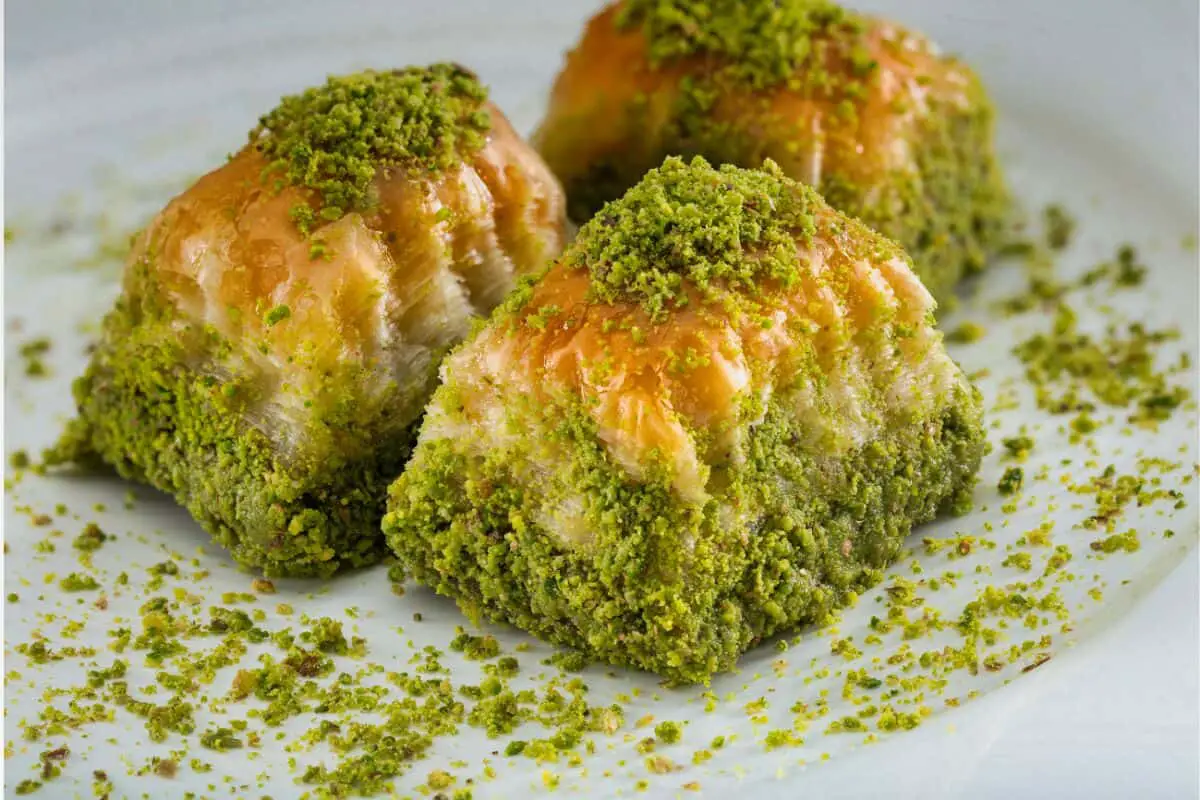 A syrup lover's paradise, this Bosnian dessert recipe for Baklava. Black Kahva pairs best with this delicacy to counteract the sweetness. Be confident that you can acquire spooning directly from the pan, so don't be afraid.
This authentic Bosnian dessert recipe is something you will love if you enjoy sugary baklava! Ruzice is so named because, after being sliced and turned onto a tray, the layers of pastry look like rose buds. These are often cooked with a walnut and Tirit filling, but if you're short on time, you can omit the Tirit and use only walnuts instead; it still turns out just as good.
Between the pastry sheets, use a mixture of butter and oil to ensure the crust stays crisp while baking.
One of those intriguing authentic Bosnian dessert recipes that you will find at most Balkan special occasions, such as weddings, slava dinners, or at Balkan bakeries, is ruske kape, also known as Russian Hats or Ubarice in some regions. The dessert's similarity to similar-shaped Russian fur caps is where it gets its name. The Balkan equivalent of this hat design is called a "Ubara."
Ruske Kape/Ubarice is a Bosnian dessert recipe for a sort of cake treat that is quite similar to a Lamington. It consists of a circular slice of sponge cake that is filled with a custard-like filling, rolled with coconut, and drizzled with chocolate. It is eaten with a fork and is served chilled or at room temperature. In a relaxed situation, it may occasionally be consumed by hand.
You May Also Like: 30 Classic Bosnian Food & Easy Recipes To Follow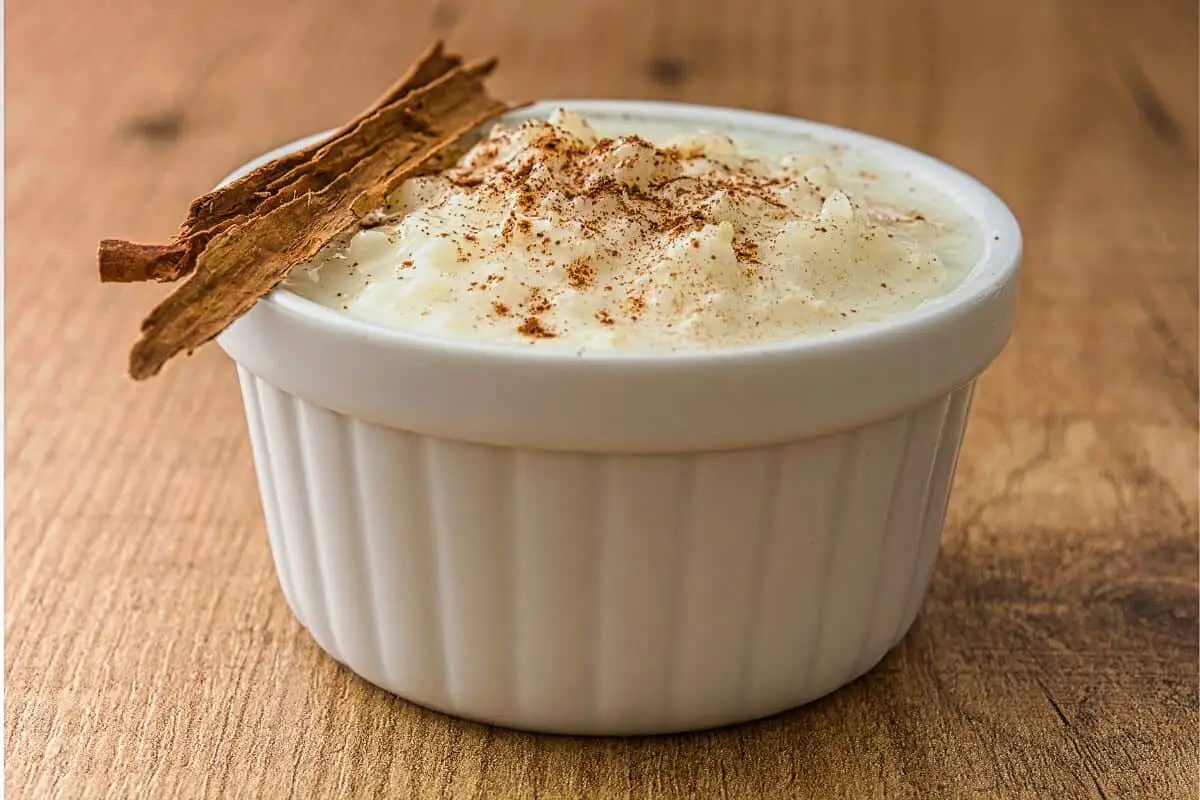 Ah, the authentic Bosnian dessert recipe for the venerable Sutlija (or Sutlija in some parts). When perhaps there weren't many store-bought sweets available, Balkan children grew up eating the same straightforward, delicious rice pudding repeatedly.
I used to eat this Bosnian dessert recipe every time my mother made Sarma or Punjene Paprike since I adore it so much. Actually, on second thought, I only ever ate it when she prepared those things. Both of those dishes call for cooked rice, and if you haven't guessed, my mom occasionally eyeballed it and produced far too much rice. We would eat it after she added milk and sugar.
You May Also Like: 25 Traditional Serbian Recipes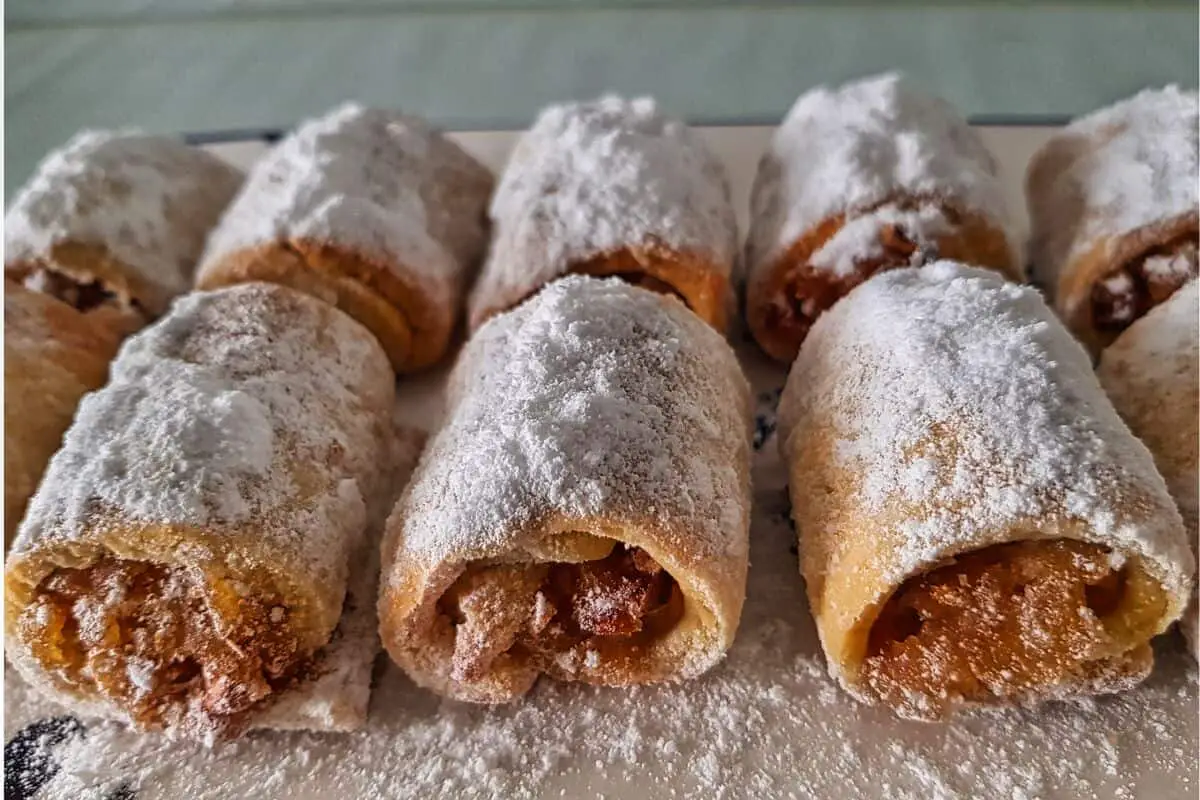 This is a straightforward, authentic Bosnian dessert recipe for apple pie with agda on top. The tastiest pickled apples for this dish are green ones, but you can use any others as well.
I should have taken a week off, probably. I didn't, and it was obvious. I hurried through making this Jabukova, a dessert that is a hybrid between baklava and apple pie. Just not like me but the results were great.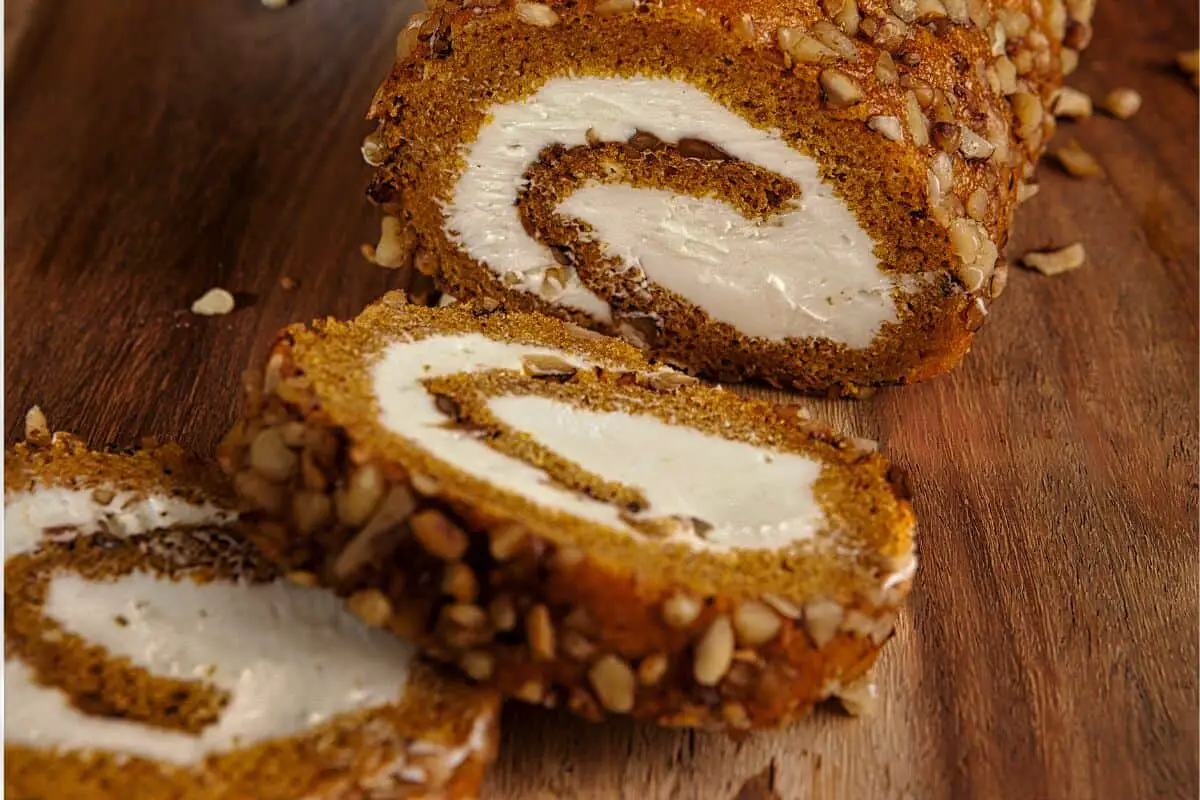 I've consumed way too many slices of this walnut roll authentic Bosnian dessert recipe. And now that I have this Bosnian dessert recipe for walnut rolls in my Bosnian cooking repertoire, thanks to a nice reader who shared it with me, I'm afraid I'll be eating a lot more of them.
Like a Makovnjaa poppy seed roll, it is frequently offered at Christmastime and as delicious on a Sunday afternoon with a cup of tea. This recipe for walnut rolls is simple to prepare.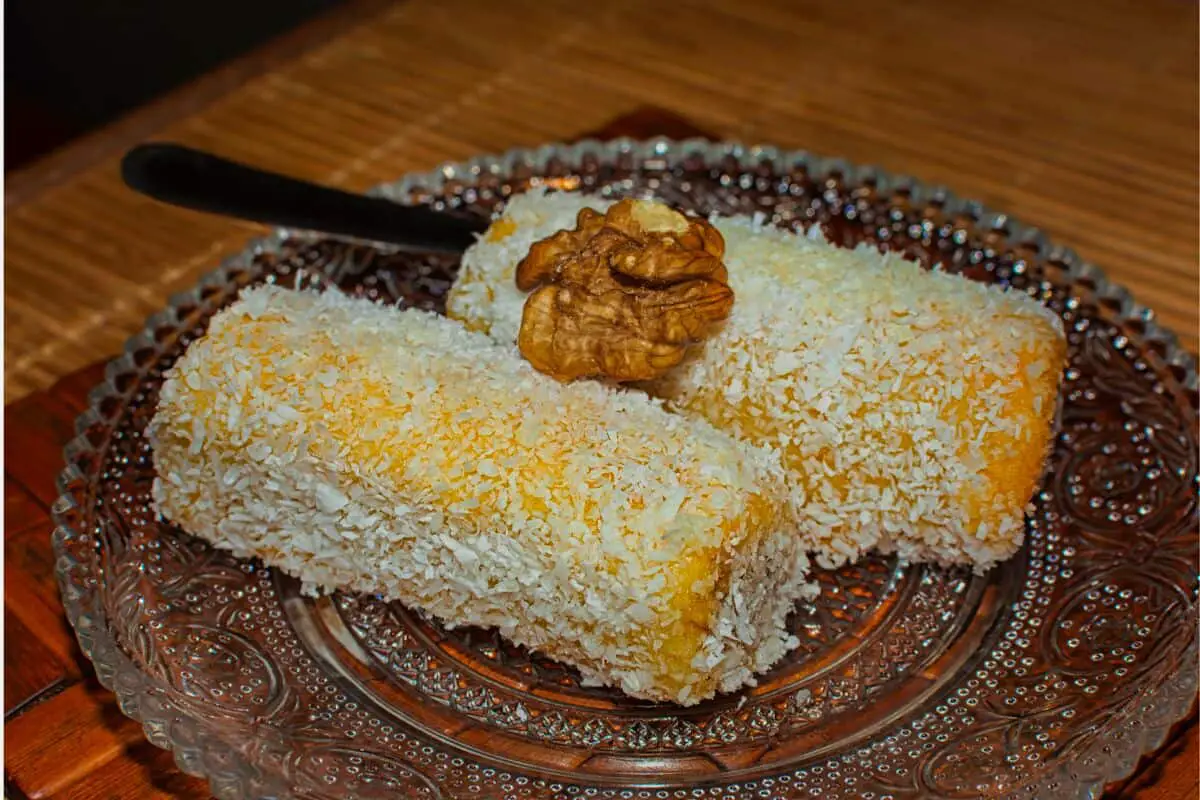 The Bosnian Lokum authentic Bosnian dessert recipe was taken from the nation's culinary heritage by technical experts of the Klas some 40 years ago, allowing sweet-toothed people all around the world to enjoy this unique tea cookie.
The Lokums, so the stories go, were exclusively made for loved ones, to take them on long and uncertain journeys. To have the Lokum perfume remind them of the home they had left behind, to make them feel loved, wherever they were. Eastern Europe produces Lokums using the authentic, oriental recipe.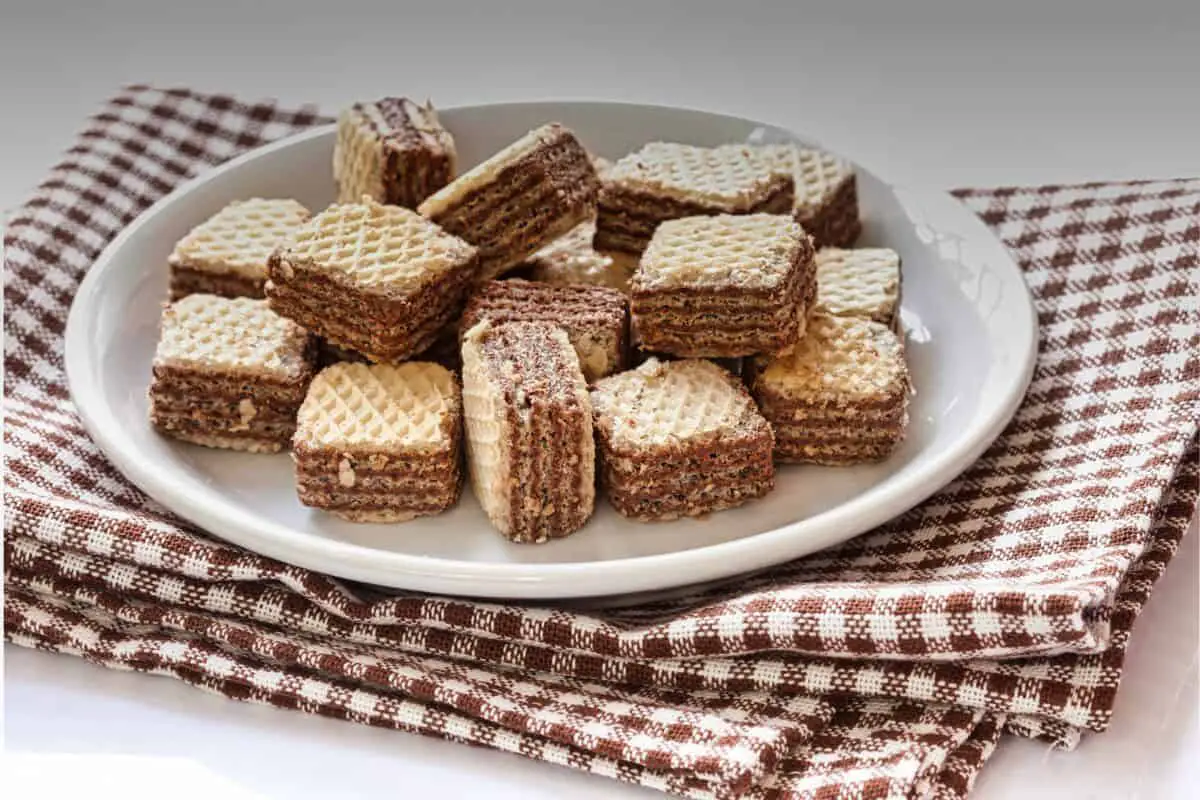 A MOUTH-WATERING authentic Bosnian dessert recipe called no-bake wafer cake (Oblatne, Oblande) is created with tort wafers and a mixture of chocolate, hazelnuts, and ground biscuit biscuits. Simple to make? Quick? Can you make it ahead of time? Yes, yes, and again, yes!
You May Also Like: 25 Traditional Croatian Recipes and Foods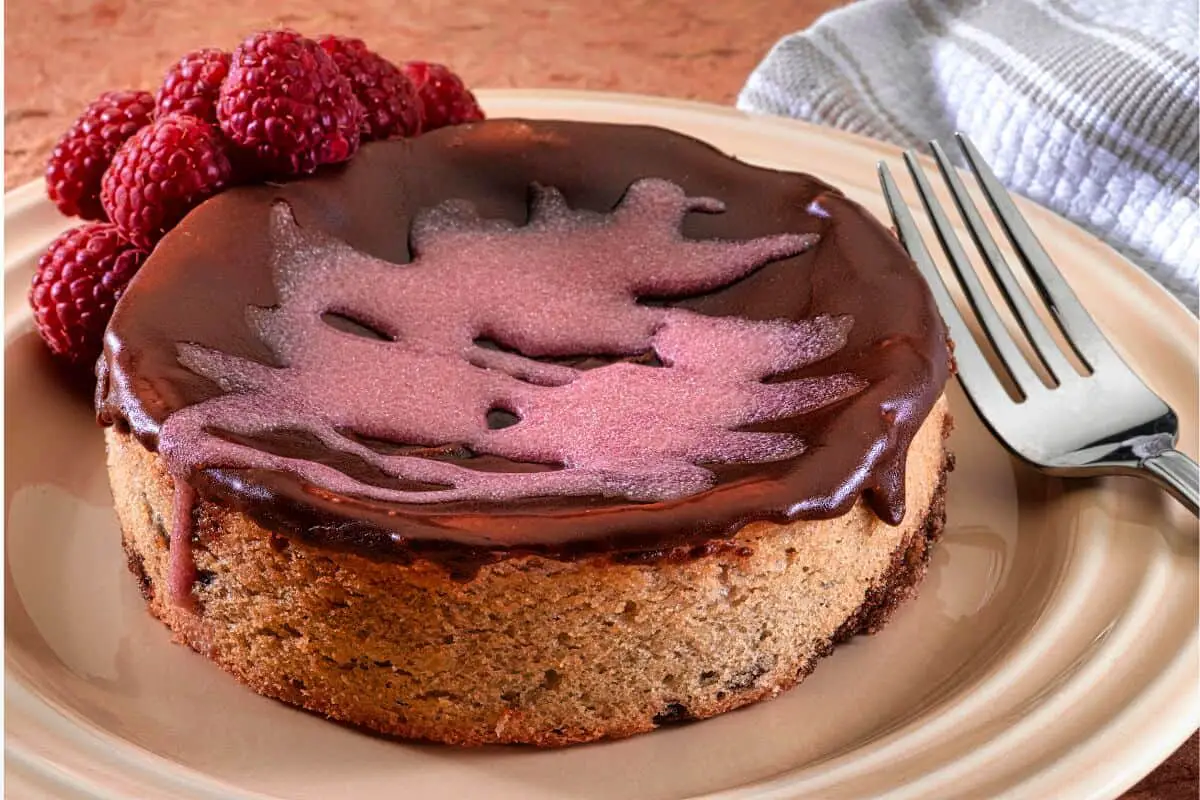 Vasina Torta is one of my favorite authentic Bosnian dessert recipes since it has an interesting backstory. When you try this incredible yet straightforward dish, it won't matter whether the legend around it is real or made up. Three basic layers, sweetness, delicacy, and an explosion of orange flavor make up the cake itself. Do you chose to hold the same opinion as I do?
Vasina Torta was originally made in the city of Parain in 1908 by a mother who was helping for her son-in-law. Jelena, the woman's daughter, was getting ready to give birth but her doctor warned the family that she and the baby would not live. Her husband amassed all of their resources and took her to Vienna, where she received the best care and both she and the baby lived.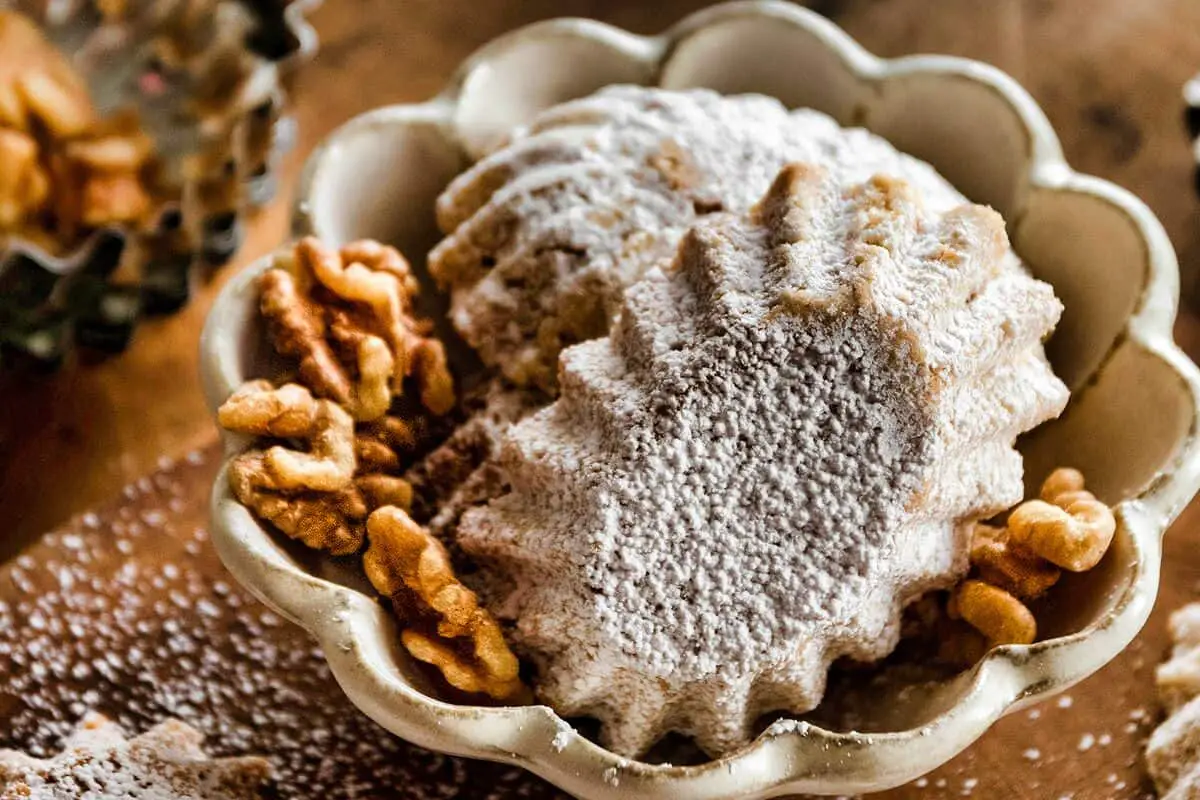 The genuine grandma's authentic Bosnian dessert recipe for paws with walnuts, which she regularly cooked for Christmas, hasn't been prepared by me in perhaps ten years. I missed the taste of them because no one in my family prepares them anymore.
I made the choice to create them myself this year. I had ancient prayer beads for paws, we found a recipe in my grandmother's over 30 year old cookbook, I also kneaded the dough, and I had patience.
You May Also Like: 30 Easy Traditional Bulgarian Recipes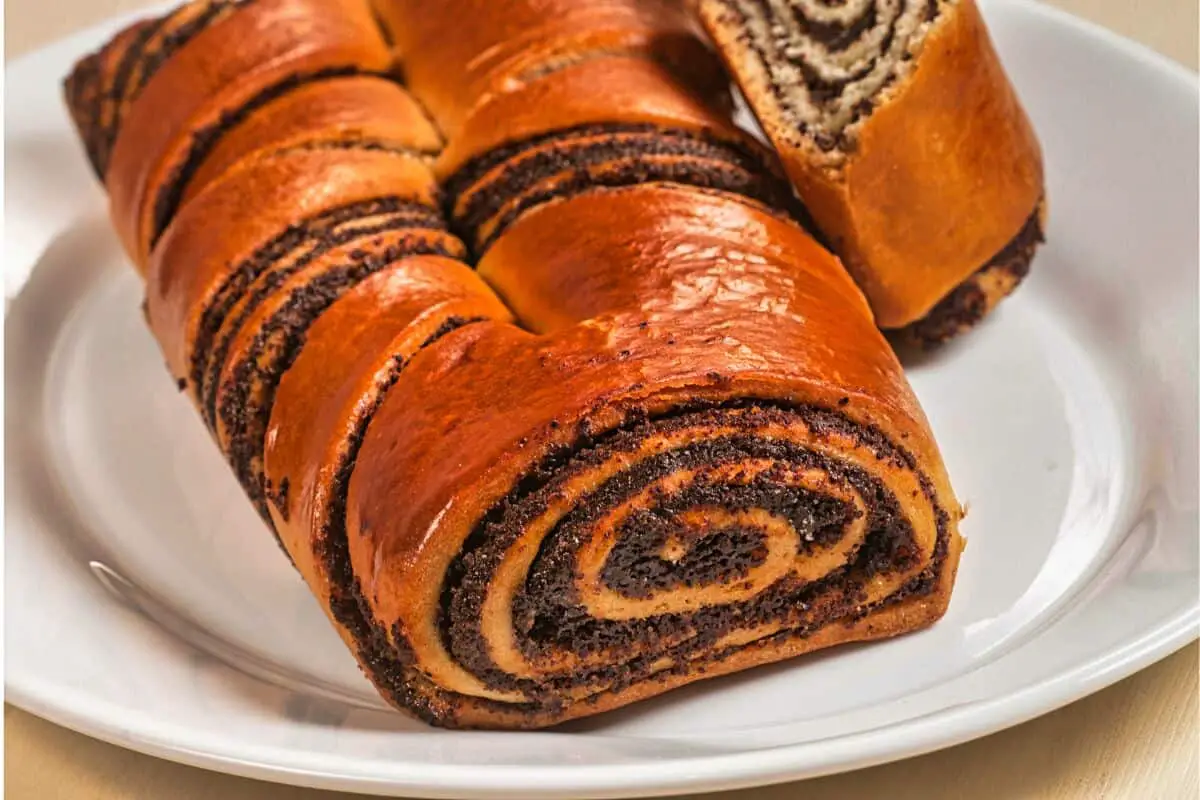 This authentic Bosnian dessert recipe for Makovnjaa, also known as Poppyseed Roll, is a typical Croatian/Bosnian treat without a real historical background. There is no known date or location when or where this dessert initially appeared as "Croatian."
There are other desserts that resemble Makovnjaa but differ in that they are packed with carob, walnuts, cacao powder, various jams, or hazelnuts. You can create any flavor you want; just use your imagination and give it a try.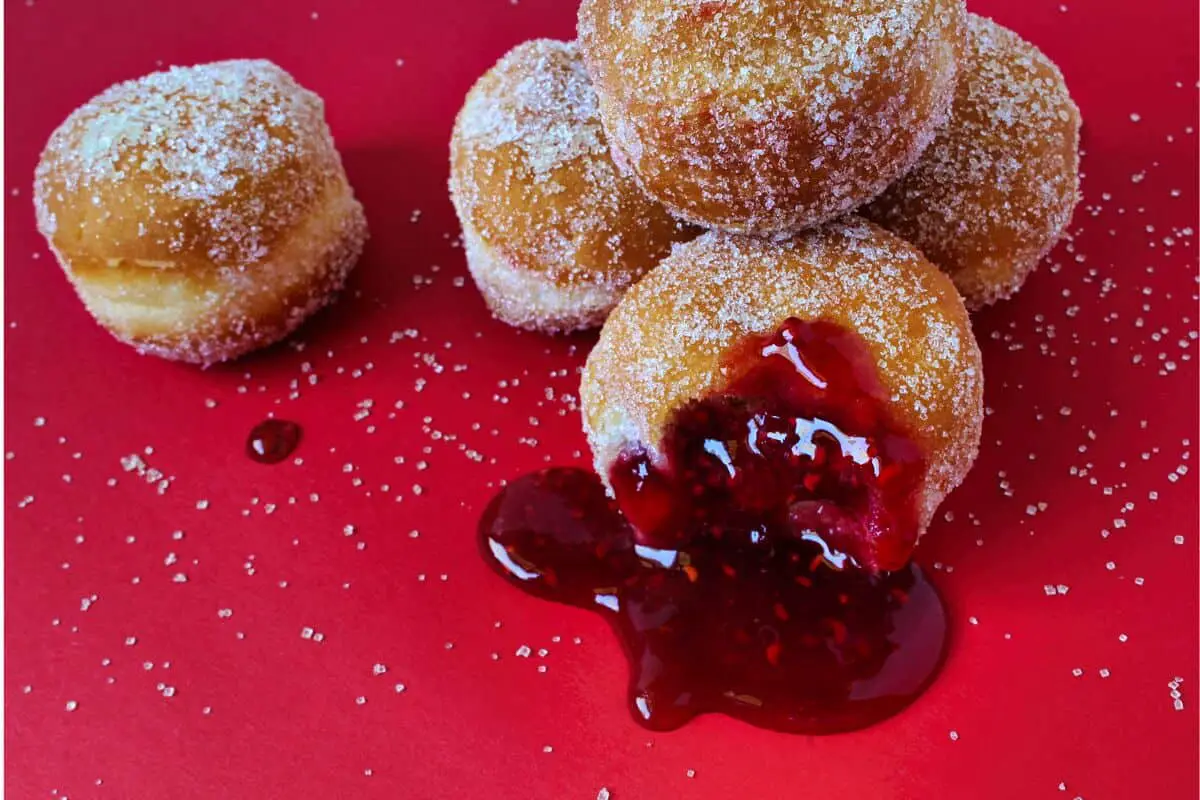 This authentic Bosnian dessert recipe for soft doughnuts are excellent as both dinner and a service for visitors. They can be filled with chocolate or Nutella as well as jam. These aren't your typical doughnuts since you have to fold them after you've formed them into a circle.
This Bosnian dessert recipe has a calzone-like shape, and in addition to being filled, they also have jam inside the cavity created by folding the doughnuts. You will savor each bite as the filling oozes out when you bite into them.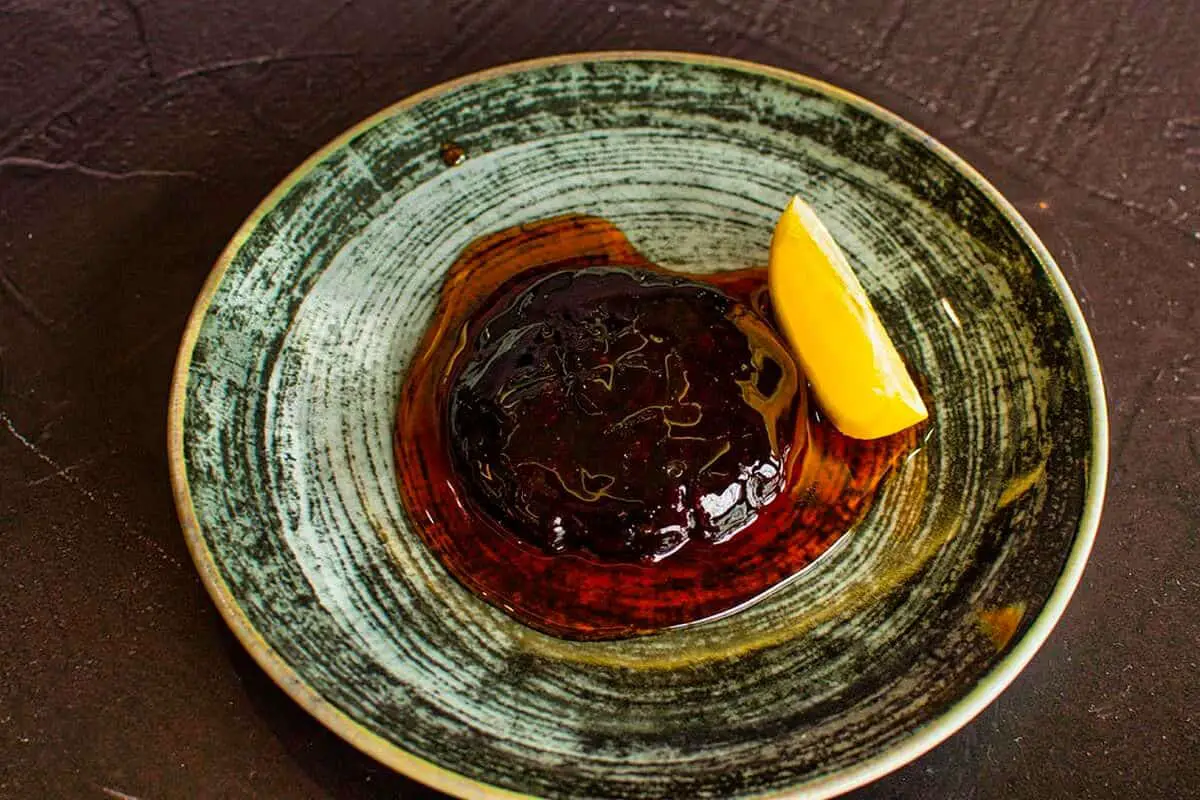 The authentic Bosnian dessert recipe for this dessert from Herzegovina is called Smokvara. It is made with a dark-brown dough made of wheat and corn flour, sugar, oil, water, and fig pekmez, a thick syrup-like substance. The dough is formed into flat disks, baked after which they are drenched in a sherbet made of pekmez, sugar, and water.
Strong Bosnian coffee goes best with sweet Smokvara, whose name comes from the local word for figs (smokve).
You May Also Like: 33 Great Turkish Foods With Turkish Recipes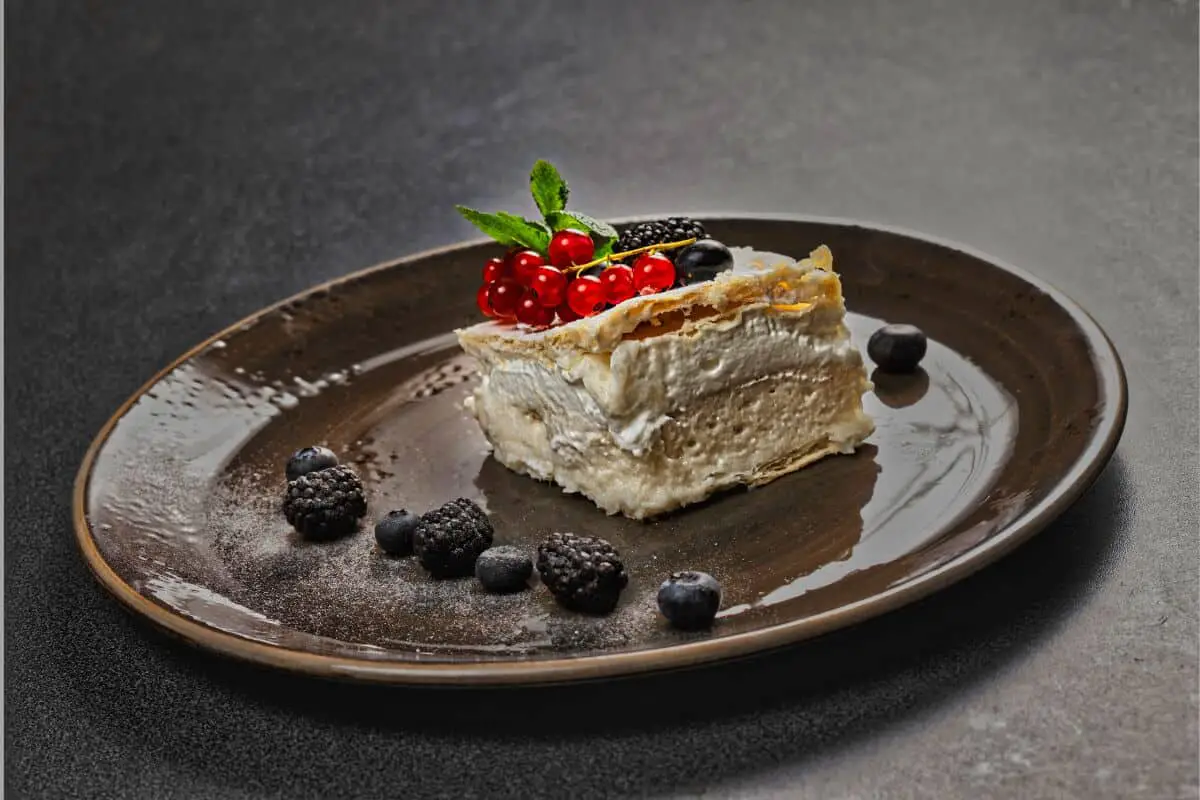 A great Bosnian dessert recipe with a long history is Krempita. In addition to Bosnia, it is well-liked in Germany, Slovenia, Croatia, and Poland. This moist, flaky cake is never overly sweet, just sweet enough to make you grin. It always makes you happy. The good news is that making Krempita is also incredibly satisfying!
There are many different authentic Bosnian dessert recipes for this vanilla custard cake, and you can purchase it in a variety of forms and presentations. I imagine everyone has a favorite. My Krempita recipe brings back childhood memories for me and, in my opinion, produces the greatest and most reliable results.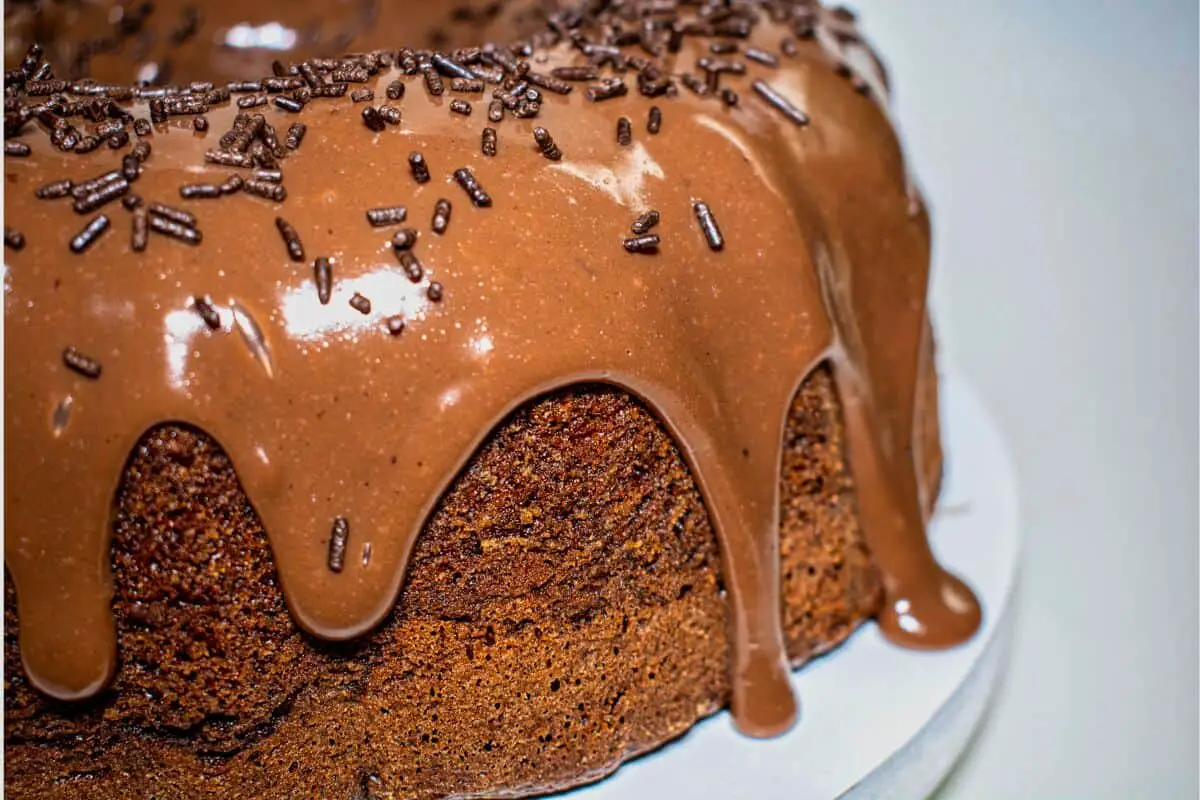 One of the most authentic Bosnian dessert recipes and homemade treats is sponge cake dipped in unsweetened, shredded coconut after being dipped in chocolate sauce. The entire Balkan region, from Croatia through Slovenia and Bosnia and Herzegovina, refers to them as "upavci.
The Bosnian dessert recipes frequently used the pair because coconut and cocoa (chocolate) make a delicious food combo and go well together in sweets. These ingredients haven't been utilized in European cuisine for a very long time because chocolate wasn't imported to Europe until 1550 and coconut wasn't widely available until the 16th and 17th century.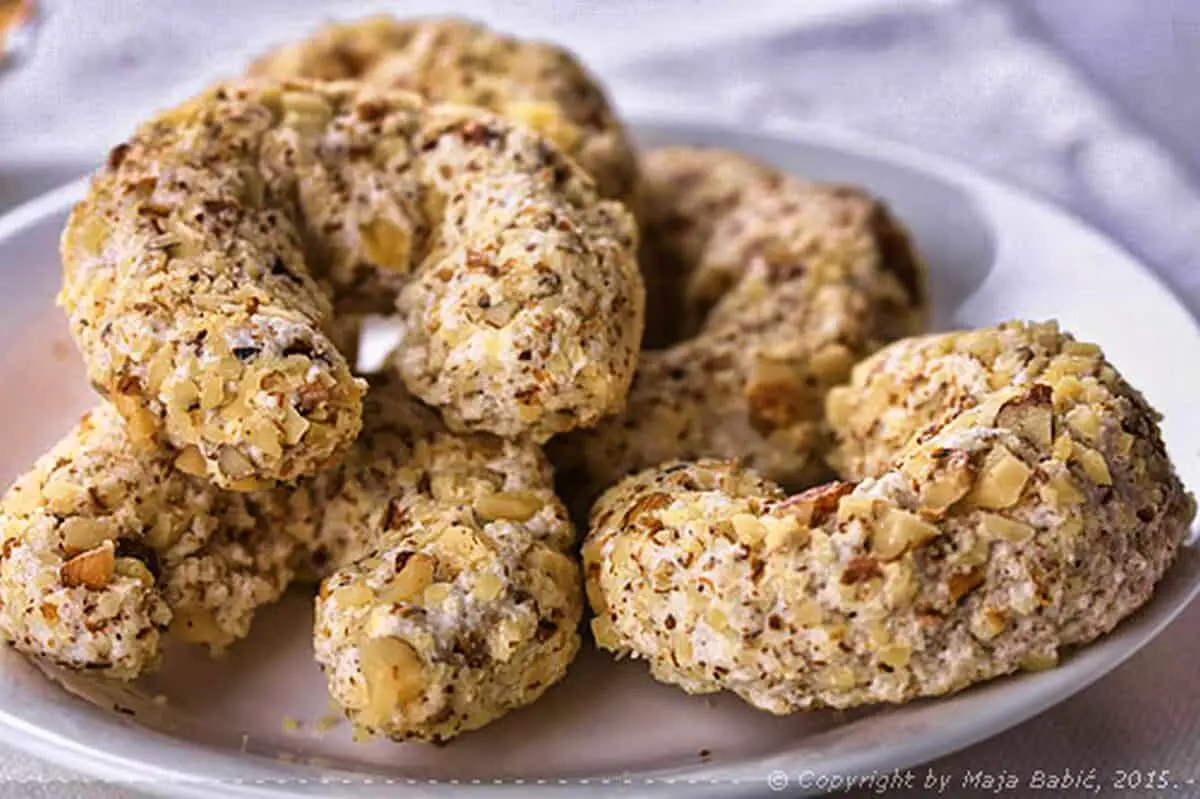 Walnuts are staple nuts in the Balkans, and in every authentic Bosnian dessert recipe used in each meal would have a dish made with walnuts – they are a symbol of abu dance and fertility. This is a traditional recipe for a simple, walnut based "horseshoe' cookies ( 'siting kolachi or or tiny cakes as we call them) that are super tasty, grain- free and taste great even after a week of sitting out.
Given corona, I spent this Easter weekend far away from family so my mum, my niece and I did a family Zoom cooking session to make these. They made a traditional version and I made a healthier version which I'll post as a separate recipe.
You May Also Like: 20 Best Traditional Albanian Recipes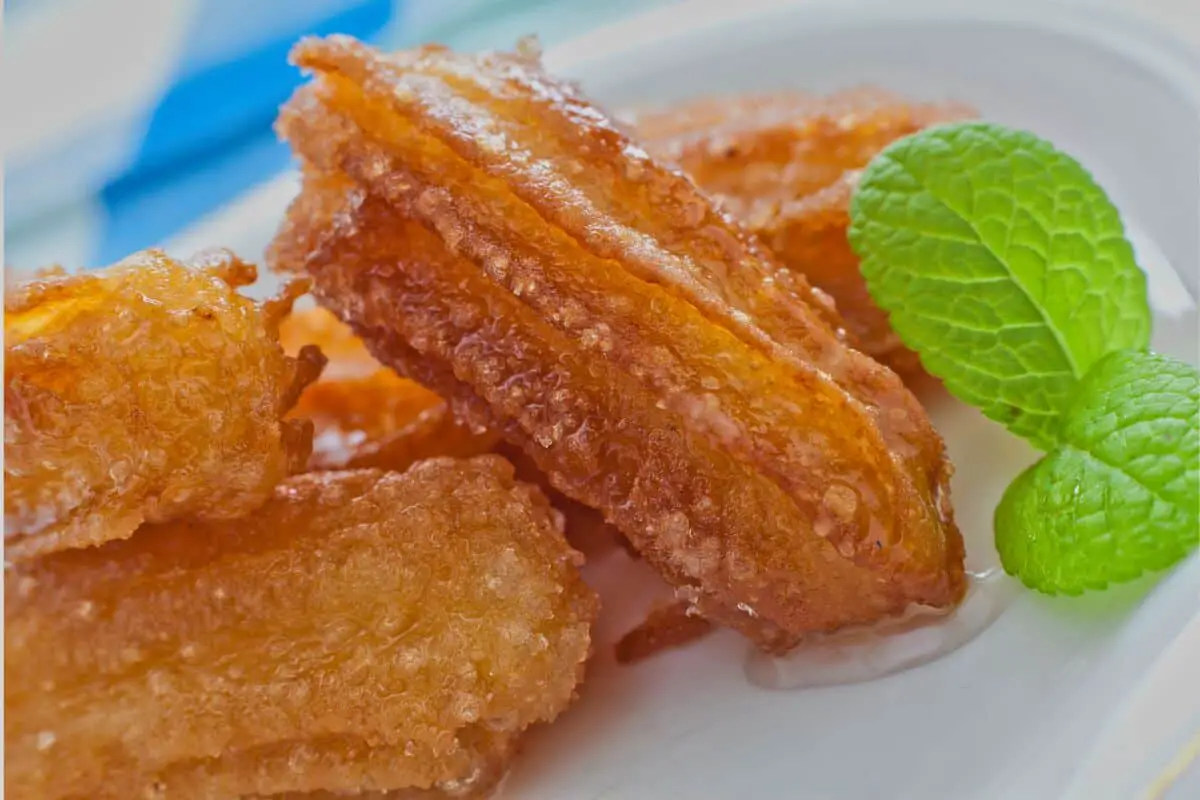 The creating of this Tulumbe dish dates back to the end of the 18th century and has long been a staple of Ottoman cuisine. The authentic Bosnian dessert recipe is a particularly sweet and well-liked dessert throughout the Balkans. The batter resembles a pâte à choux dough from France, and it has an empty, unglazed eclair appearance.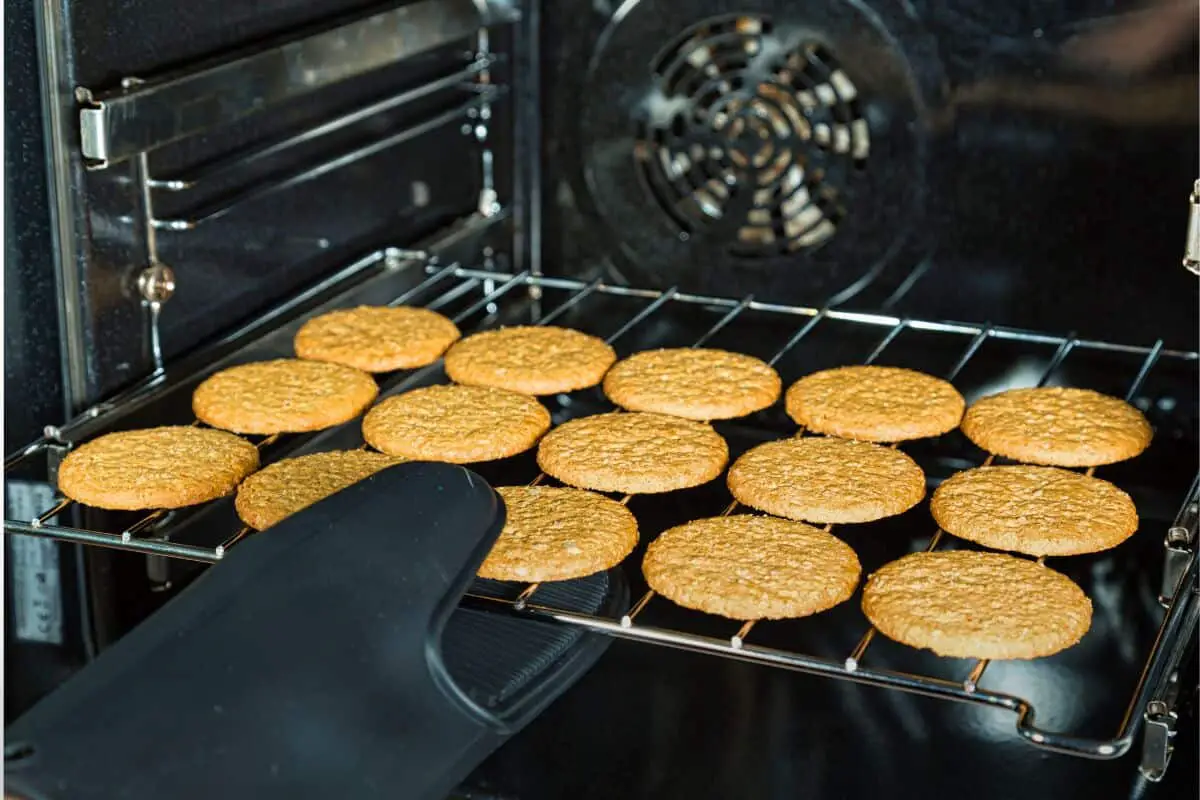 I had the privilege of eating freshly baked bread every day before I arrived to the United States. She would prepare the dough in the early morning hours, prove it several times, and then shape it into lovely huge rolls that she would bake in a wood-burning oven. In addition, she occasionally made Mekike, which is fried bread dough, when she had the time. But when she didn't have time, she would make Utipci instead, which are equally as good.
You won't need to proof the dough several times in this authentic Bosnian dessert recipe, as you would with bread, because Utipci are a streamlined version of Mekike. In fact, you can make these in less an hour from beginning to end. Although they are typically eaten for breakfast or lunch, this should not prevent you from making them at any other time of the day.
---
Check Out Our Pictures On Our Instagram – Our Big Escape.
You May Want to Join Our Boondocking Group on Facebook For More Information
Check Out Our Recipes On Our Instagram – World Recipes OBE