Zambia foods play a central role in social gatherings in Zambia, from barbeques to pre-wedding parties where the groom gets to feast on a spread of regional specialties prepared by his future in-laws.
In Zambia, Nshima is the main source of carbohydrate. Mealie meal is a fine white powder produced by grinding corn. Corn porridge is made by bringing corn meal and water to a boil (similar to grits). The consistency is adjusted by adding more cornmeal.
Cornmeal can be replaced with cassava flour, sorghum flour, or millet flour. Nshima typically includes a protein source (meat or fish) and one or two vegetables. You can get a good serving of Nshima at any of Zambia's many boutique hotels or one of the country's many traditional restaurants.
14 Interesting Zambia Foods & The Recipes They Created
---
---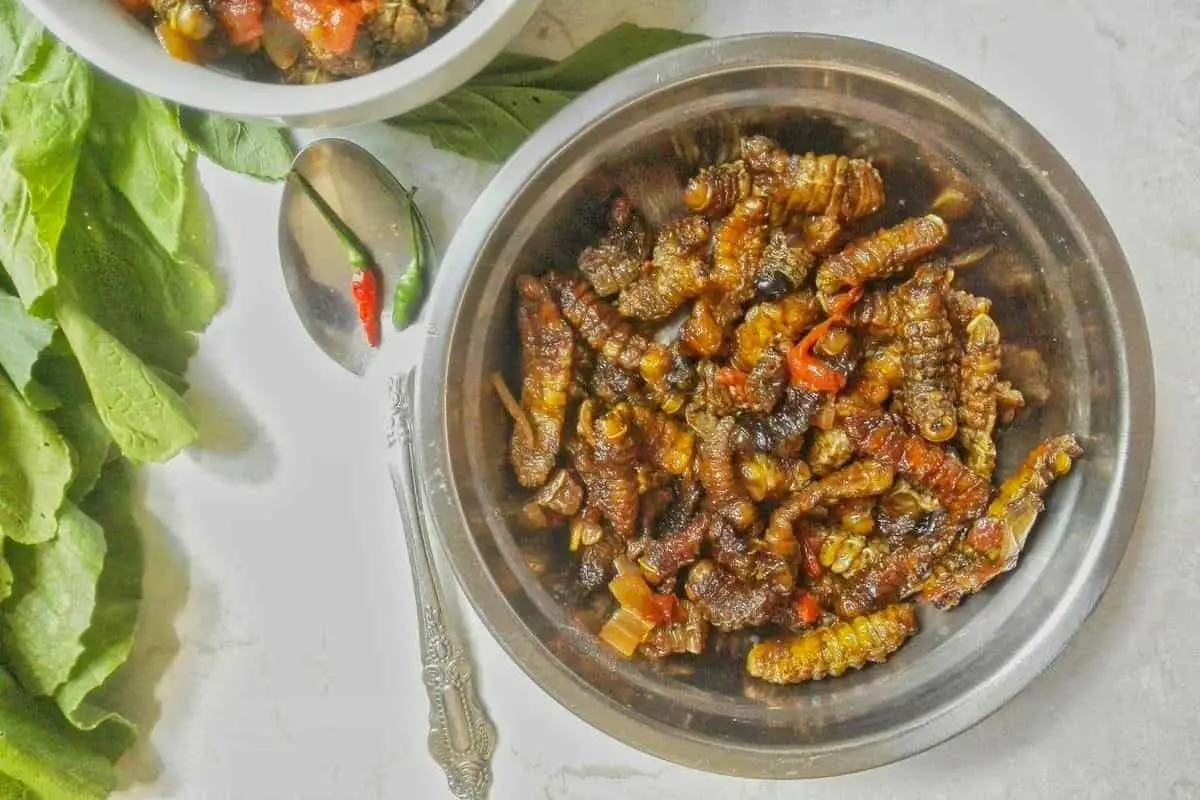 Ifinkubala or commonly known as Mopane Worms are a Zambia food delicacy. Mopane worms can be eaten as a snack or served with Nshima. It is prepared by boiling the Ifinkubala and frying it on a pan with tomato, salt, and onion and served hot. Ifinkubala are great source of protein.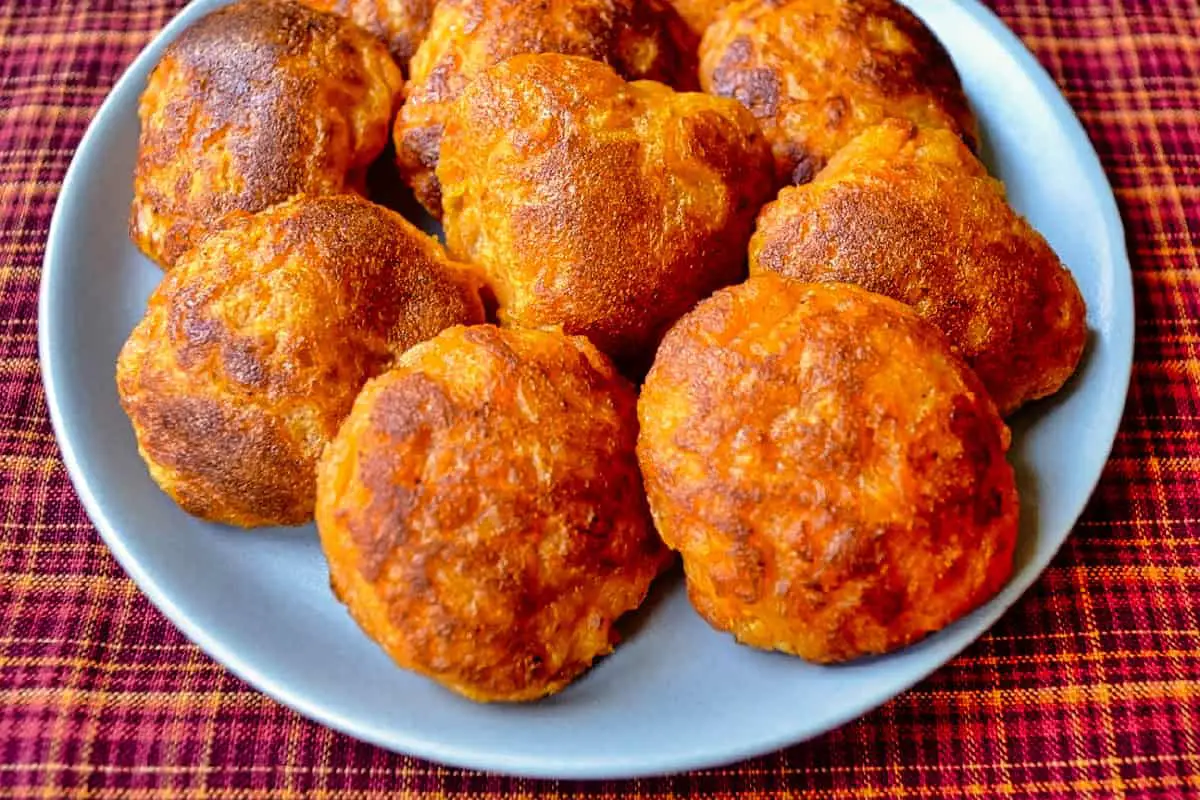 Golabjamoun is known to me as a delicious dessert made with milk, flour and sugar. I was very surprised to find a very different Zambia food recipe called by the same name. These golabjamoun are similar in appearance to the ones I know in that they are round, sweet and deep fried. The similarity ends there.
I found these when I made a Zambian meal. They are made with sweet potato boiled in milk with sugar, formed into a dough and then deep fried. If you have read my blog then you probably know I don't deep fry anything. Instead I used my trusty aebleskiver or appe pan to cook them. They were crispy on the outside and soft on the side.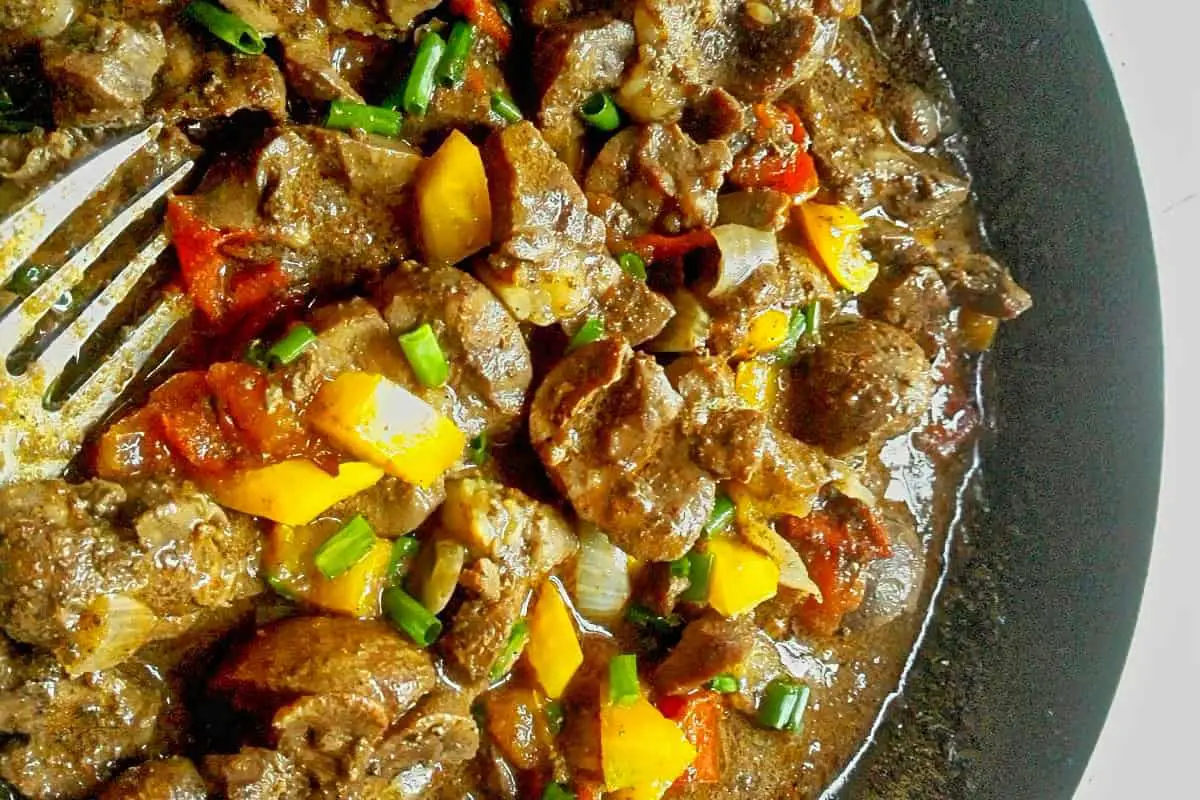 Here is a simple delicious Zambia food recipe for Ox-Kidney stew. It can be enjoyed with any starch such as nshima, rice, pasta and potatoes.
Ask your butcher to take away the fat and the outer membrane and to halve them and cut out the white sinew inside, but buy whole kidneys and ask the butcher to prepare them according to your instructions rather than buying chopped kidneys (they begin to lose their flavor)."
Zambia foods version of the Greens in Peanut Sauce found all over Central and Southern Africa, Ifisashi, is usually a vegetarian greens and peanuts dish. However, meat can be added if any is handy.
Ifisashi could almost have a second name: "nothing gets lost, everything should be consumed". This is a dish that you can cook with any vegetable you find but also and especially with their foliage. The dominant ingredient of this dish should still be spinach and peanuts.
I really liked Ifisashi and especially the crunchy peanuts in the middle of the vegetables. I would strongly recommend this dish to anyone looking for originality but also for vegetarians and vegans.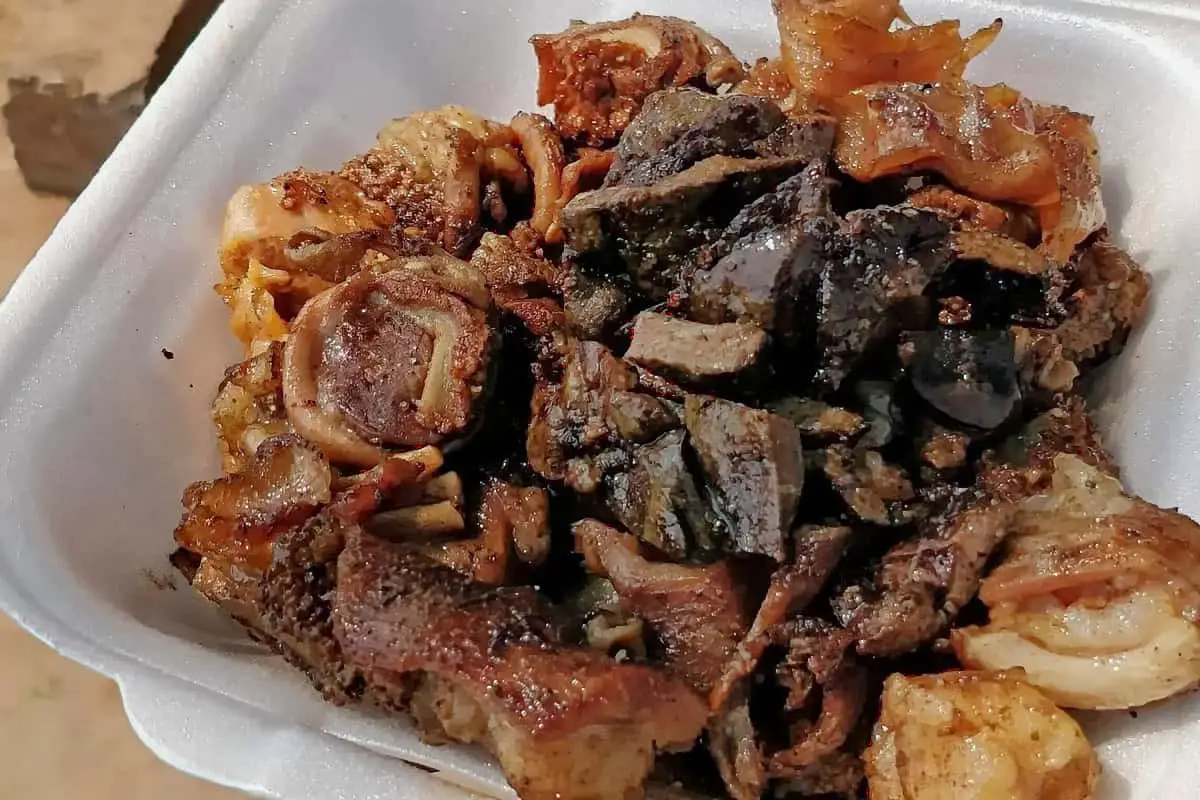 When you're walking down the street to the overwhelming aroma of burning meat…it's definitely hard to resist! There's a reason why even God desired burnt offerings so much in the Old testament! The taste is just sacred lol.
For the uninitiated Zambia food…this delicacy known as 'Michopo' (introduced to me by my older brother), is strips of Goat-meat being roasted/bar-b-qued over a charcoal fire, often in a public space….like a street corner, or near popular drinking spots for the enjoyment of the patrons.
When ready, they are served usually in a newspaper with 'onion rings' or more recently, in a Styrofoam pack with an assortment of seasonings for you to choose from.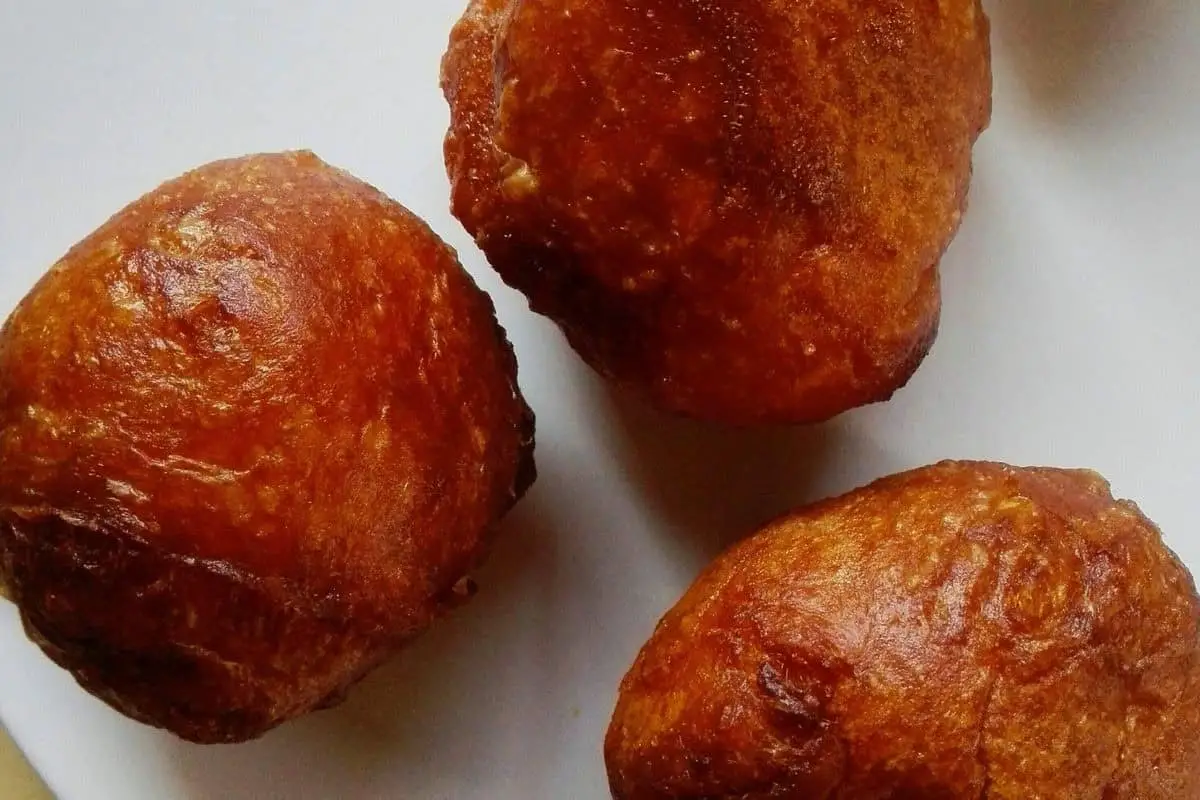 One of the cheapest but delicious Zambia food snack that you can buy by the road side or in markets in Zambia are vitumbuwa or fritas. Their main signature is that they are cheap, simple to make and cook. Of course if you want to improve on the taste of vitumbuwa you could add other ingredients like using whole wheat flour, milk, eggs, and butter.
The only problem then might be that what you will have is not the typical chitumbuwa or frita taste, but something different. When ever I am home sick and I need the taste of chitumbuwa or frita, this is the recipe I use.
Cassava leaf soup also known as saka saka or pondu is a simple, yet tasty and substantial Zambia food that is widely consumed in many parts of Central Africa especially in countries like Sierra Leone, Zambia, and Liberia.
Growing up I particularly disliked, Katapa, was just not appealing to me, especially the salt free version.
This exotic, cassava leaf soup is not actually a soup but sort of a stew. This Zambia food can be prepared with any meat or fish. Most African countries use dry fish (smoked fish) in their soups for added flavor. I substitute smoked chicken in this recipe because that is what is readily available in my neck of the woods. Another good substitute is smoked turkey.
---
Want more ideas to round-out your Recipe Box?
A lot of great options are in these posts!
---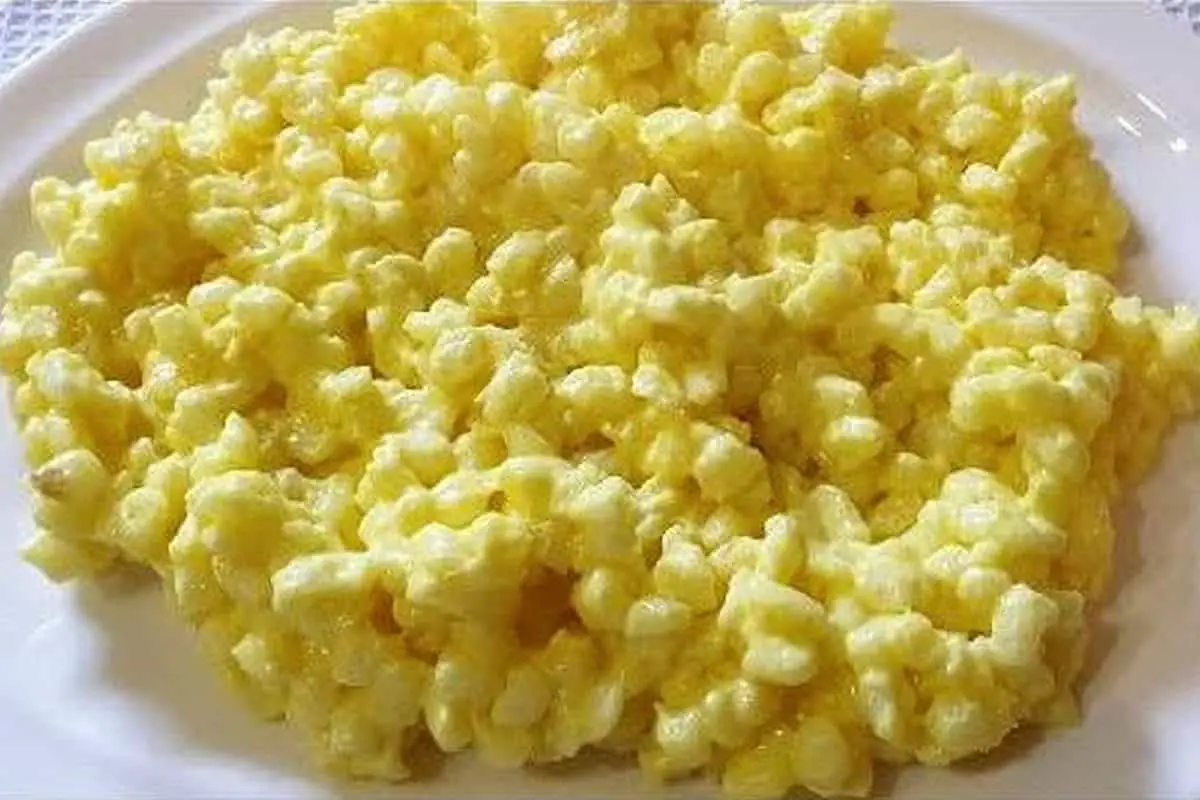 Samp is a favorite traditional Zambia food among the Xhosa people in South Africa's Eastern Cape. It is made of de-hulled dried corn. In the case of samp, however, the corn kernels are crushed or broken into pieces which are easier to cook and eat. In South Africa, dried samp are sold ready to use. Samp is sometimes served with fried onions, or as a side dish with any stew that has gravy.
One of the most common South African dishes is samp. Traditional meal usually served with either samp and beans, or pap with creamy spinach and butternut. Samp is an African food consisting of dried corn kernels that have been stamped and chopped until broken but not as fine as meal or rice.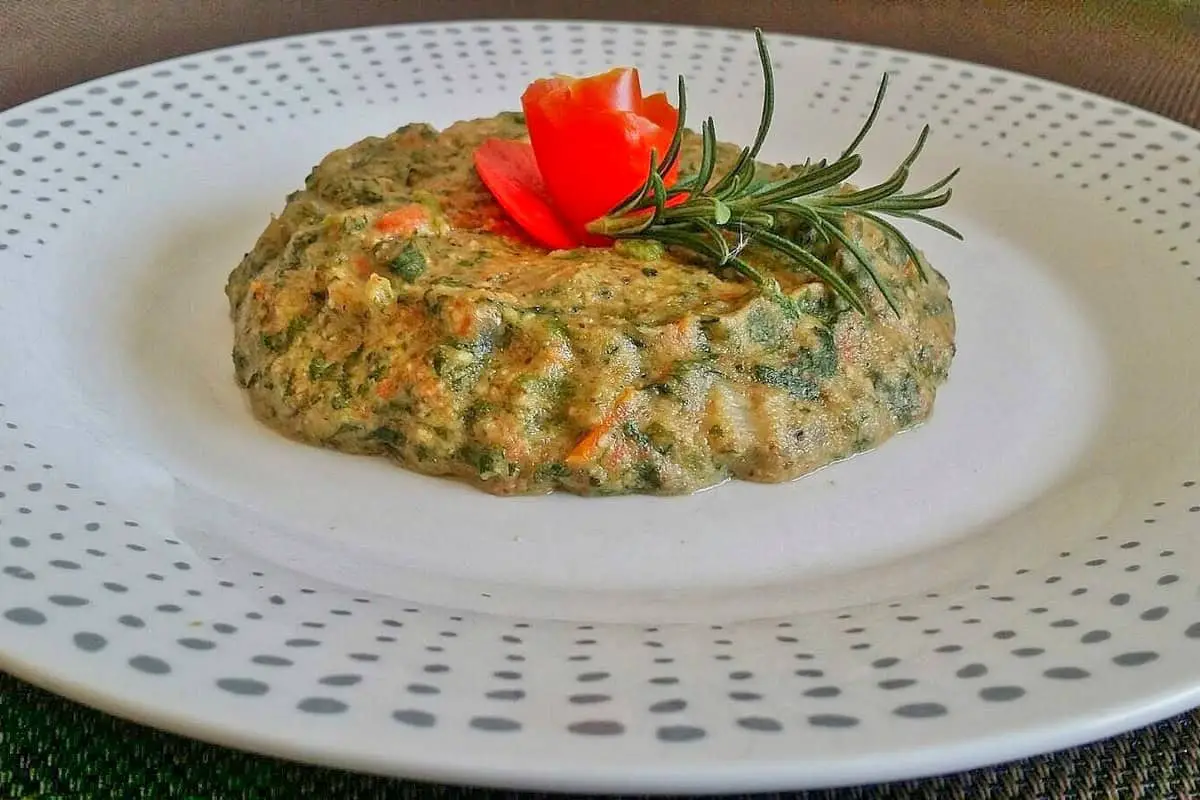 Pumpkin leaves are very nutritious. They contain iron, vitamin A and C as well as proteins. They are widely eaten Zambia food. In fact, you can find them growing almost anywhere. If cooked right, it's a delicious creamy dish which mostly goes with our staple food nshima or any starch you fancy.
This tasty and filling dish was cooked on a mbaula (brazier) but can also be cooked on your stove. There are variations on the method of cooking this dish, this is just one of them. And if you have not cooked or even tasted it, please have a go at it. It's yummy!
Amaranth leaves popularly known bondwe in Zambia food circles are a very healthy and tasty vegetable rich in folate iron. There are plenty amaranth leaves benefits in terms of health and these include a source of minerals and vitamins which contribute immensely to health and wellness and the fact that amaranth leaves contain only traces of fats and no cholesterol.
It is also known to contain vitamin K because of its green leaves. It is especially good in pregnancy to help with iron efficiencies. Indeed more health benefits can be found here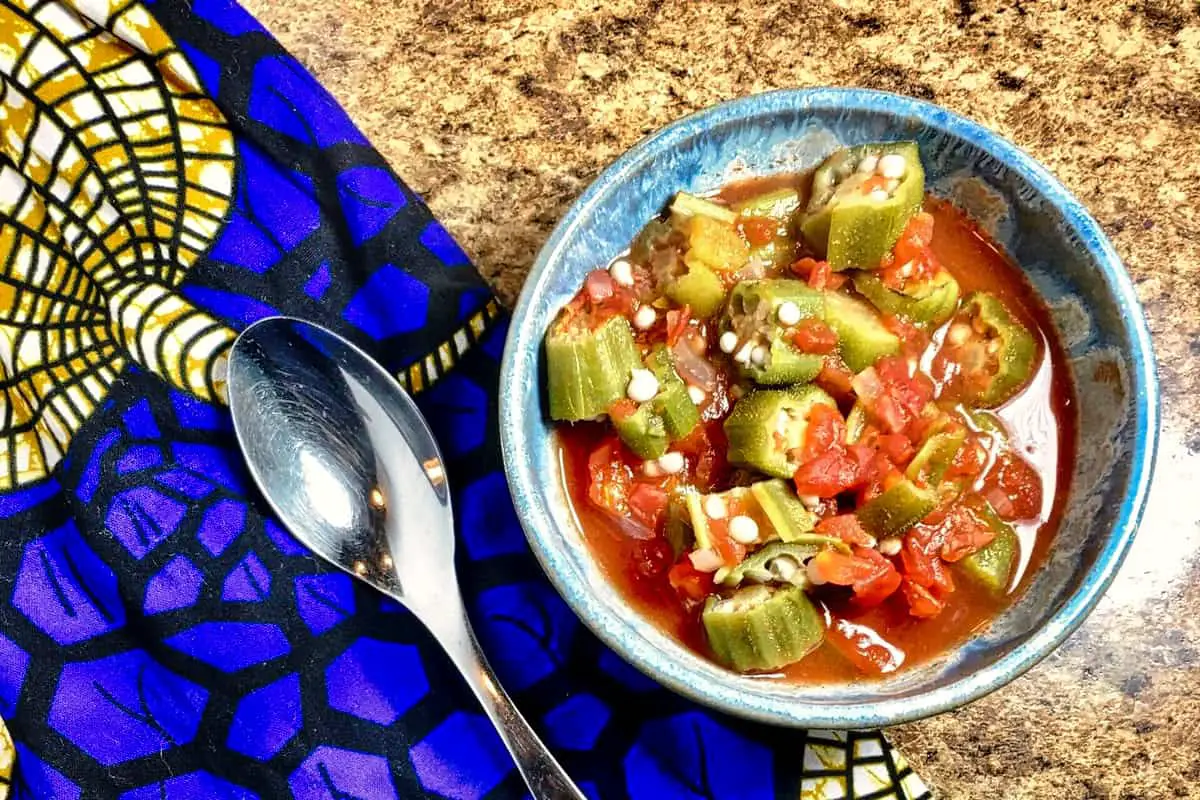 If you're not into okra, I get it. I used to be an okra hater too. Frankly, it was the slime that kept me thinking eww! Even though I never said it out loud.
This week I decided to face my fear of Okra and make myself a Zambia food called Delele which is a popular stew in East Africa. Especially in Zambia, Malawi, and Zimbabwe. Zambian Delele is literally the quickest and easiest okra stew you'll ever make.
This deeply flavored and filling stew is simple to make, rich, and wholesome. In fact, it turned me from okra septic to an okra believer!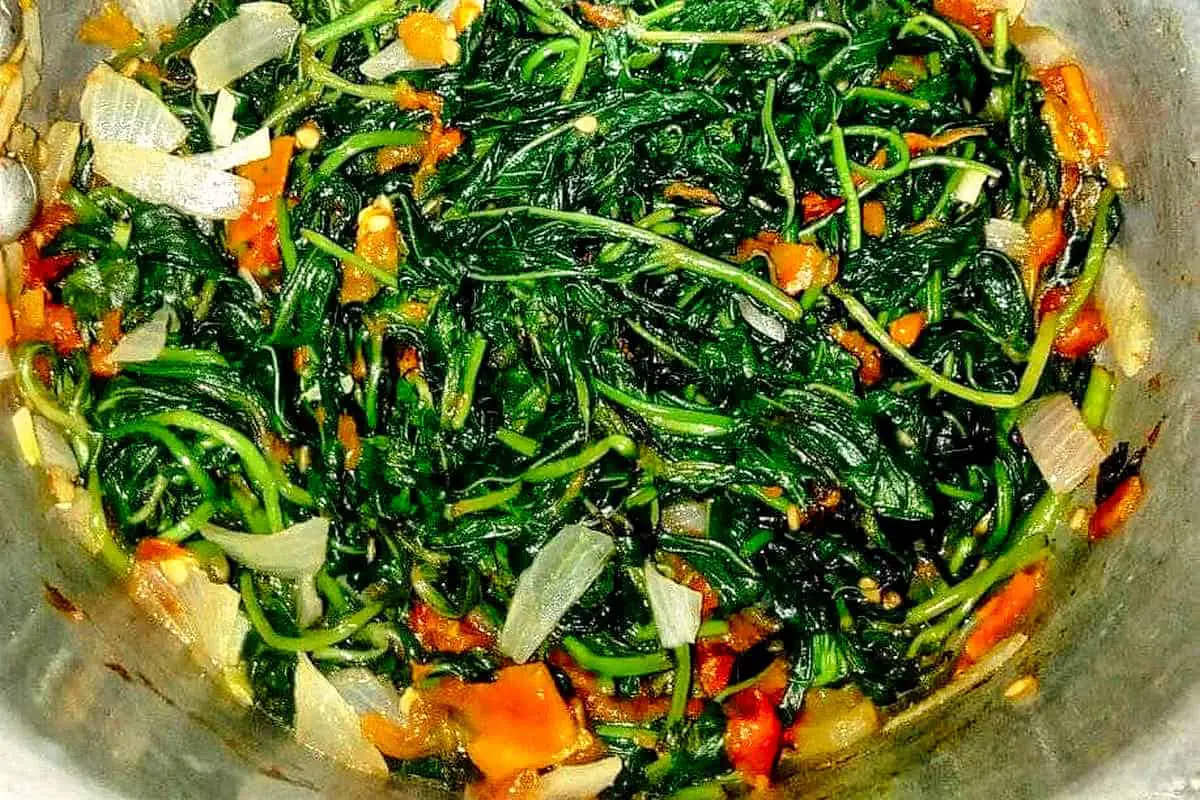 Kalembula is the name for a Zambia food made from Sweet Potato leaves. It is a Zambian Vegetable and can be best enjoyed with Nshima (Pap) and a protein dish like beef, fish and Kapenta. It is very easy to cook and does not take up a long time. The best way to cook Kalembula (Sweet potato leaves) is by frying. It is also very nutritious like many green vegetables.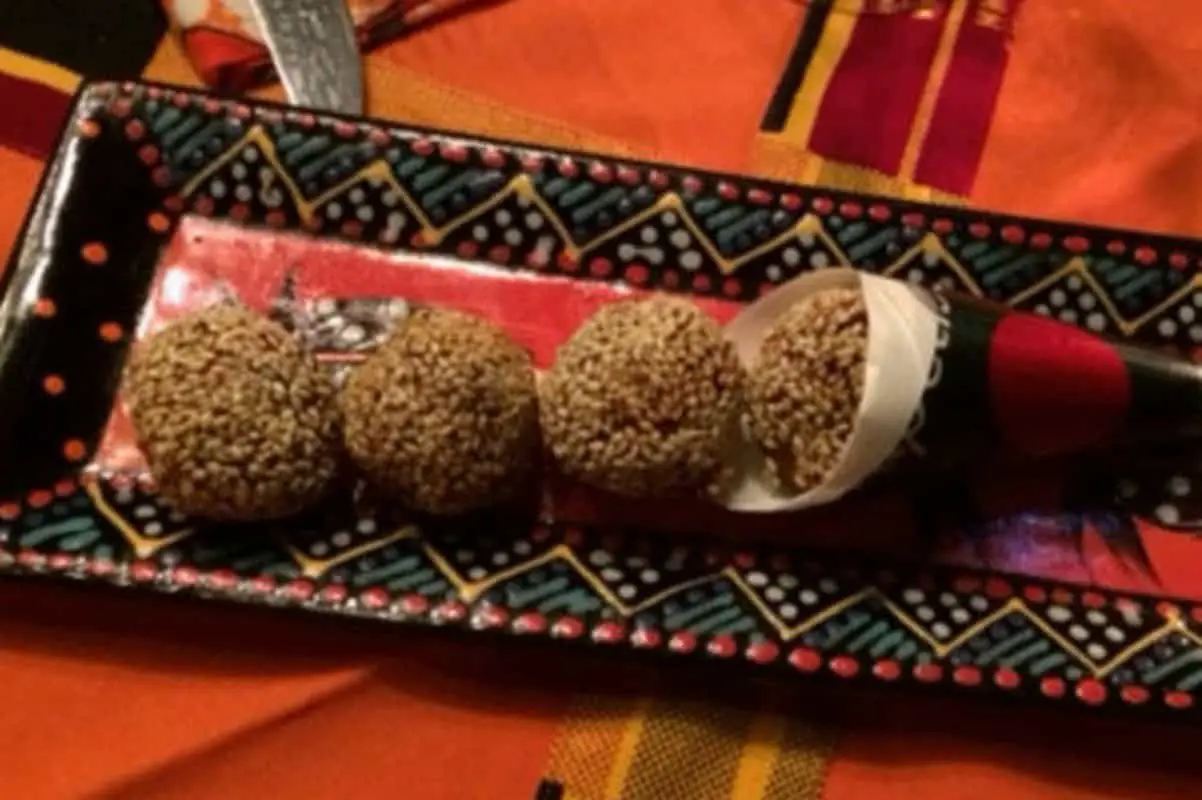 Zambia food is largely comfort food made with passion and heart. In Zambia, Kandolo is the Nyanja word for "sweet potato", a nutritious vegetable popular in various parts of Africa. This Kandolo dish is prepared with a special blend of spices and sesame seeds. The spice mix consists of a combination of ground spices such as red sweet pepper, cloves, cinnamon and nutmeg. These add a warm flavor to the dish.
You can purchase ready-prepared spice mix or make your own by blending all your spices together and storing in a sealed jar in a cool, dry place away from direct light.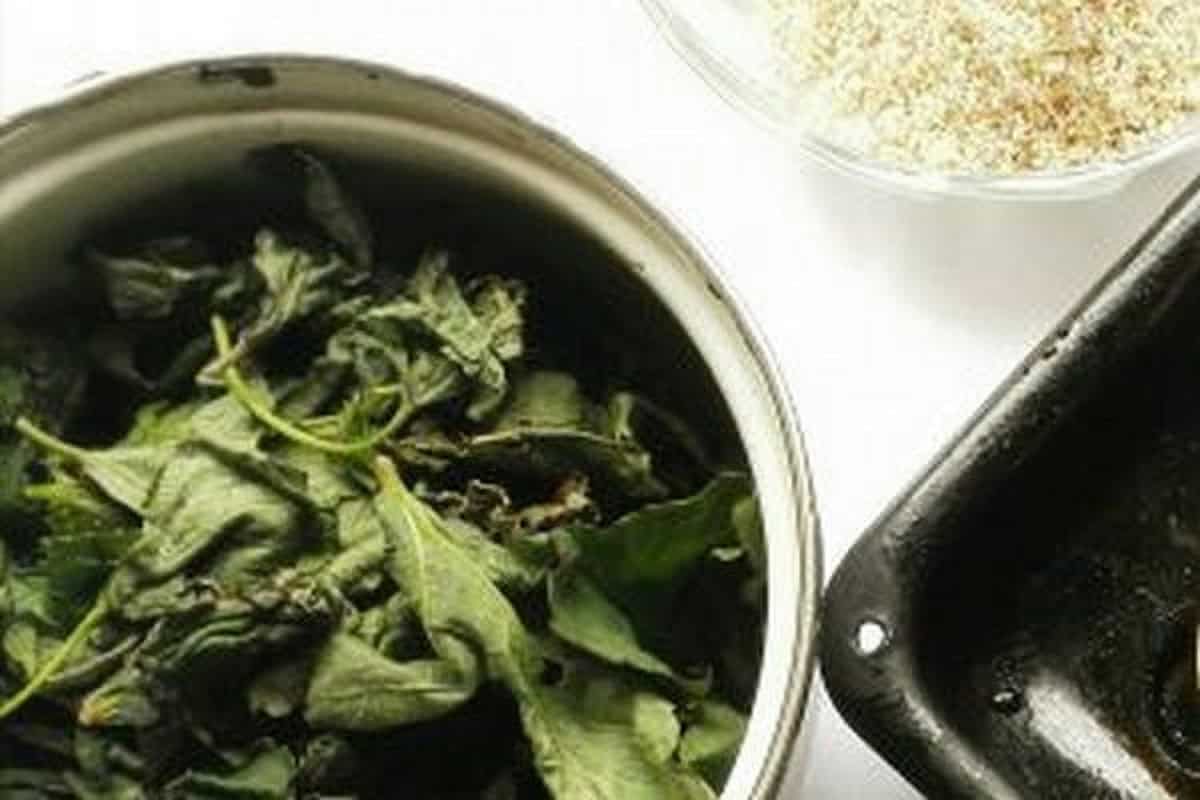 Lumanda is a vegetable very popular in Zambia food groups. It is a very tasty dish among Zambian recipes. It has a natural sour taste which contributes to it's delicious taste especially if prepared with powdered groundnuts. Lumanda in English is known as Hibiscus sadbiriffa, well…that is the scientific name. There are plenty Lumanda health benefits which include controlling hypertension due to phyto nutrients called anthocyanins. according to an article by Asunta Simoloka here.
Today we are going to learn how to cook Lumanda with groundnuts. We are also going to incorporate how to cook Lumanda with cooking oil for those that do not consume groundnuts. The most popular Lumanda recipe is of course the one prepared with groundnuts because it is one of the rich and tasty Zambian traditional recipes.
---
You May Want to Join Our Boondocking Group on Facebook For More Information
You May Want to Join Our Campfire Recipes Group on Facebook For More Information
For More Photos Visit Our Instagram at World Recipes Daily – Our Big Escape