Cuba Food and Cuban Recipes are all made with love. Its recipes will leave you wanting to try more and more delicacies from Cuba, the Cuban Cuisine easy to prepare The ingredients of cooking the meal are readily available in the market. The recipes are simple and easy to cook.

24 Great Cuba Food and Cuban Recipes Choices
---
---
check out our video
---
---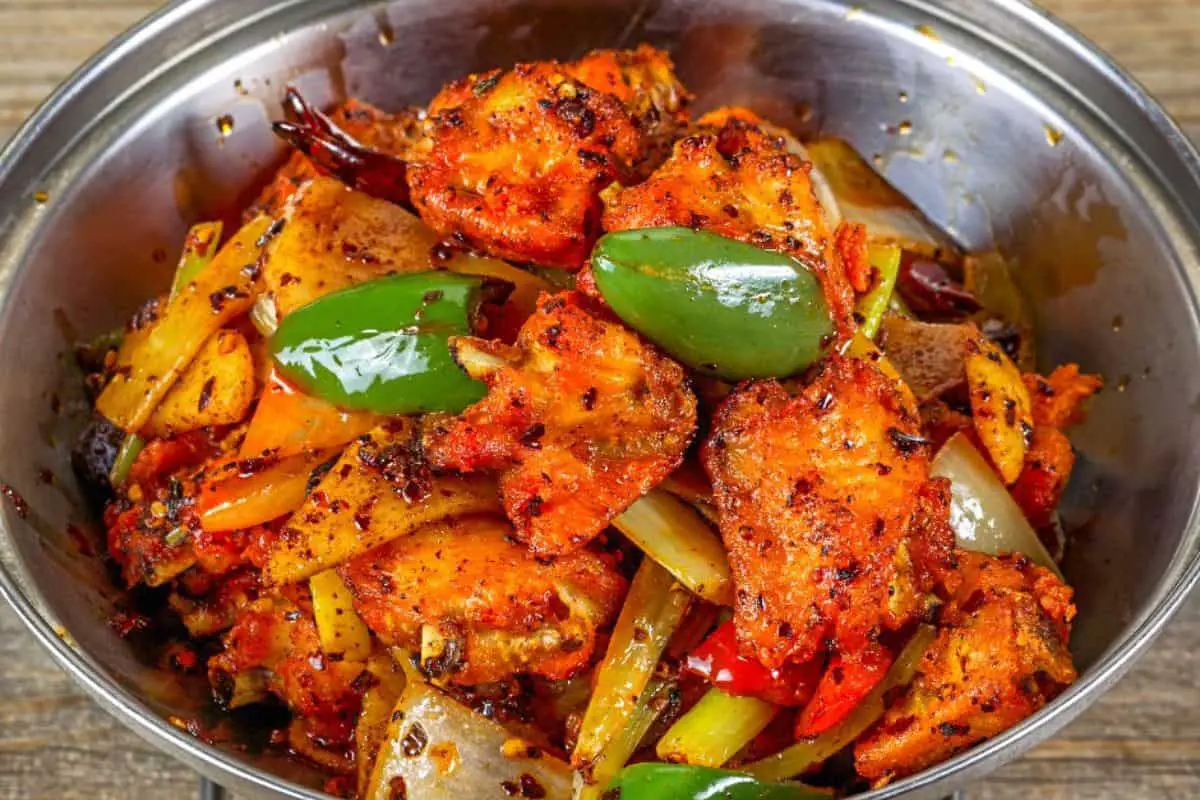 This marinated, baked, Cuban Mojo chicken is so juicy and so tender. It's the ultimate summer recipe that everyone in your family will love! Every single bite will be a flavor bomb explosion in your mouth. Top it off with a delicious pineapple-avocado salsa, made from super fresh ingredients, that makes it the perfect side for this heavenly dish. Oh and the best part? It's really easy to make it!
I know the last thing you might want to do is turn on the oven, let alone all the way up to 400°F, but hear me out. It'll be on for a flash and it'll be well worth the heat, I promise. On the bright side, shrimp cooks so fast so the oven won't even be on for all that long, and really the oven does all the work for you. You can literally put this dish together in about three steps and you won't even break a sweat doing it. This Roasted Cuban Mojo Shrimp will be your new go-to party dish because it's interactive, fun to eat and so flavorful. I think you should make this as soon as possible because this will be your new favorite dish. I'll stop being a used car salesman because I think the dish speaks for itself, and that's all I need to say.
No one can seem to agree on where and when the Cuban sandwich originated, but most can agree that it's delicious. This humble sandwich is workingman's fare for the cigar makers and sugar cane field workers in Cuba, and among the Cuban communities in Florida. Walk down Calle Ocho in Miami's Little Havana neighborhood, and you'd be hard-pressed to not find a café selling "sandwich mixto" along with little cups of intense Cuban coffees.
Croquetas de jamon (ham croquettes) are flavorful bite size bechamel fritters that has a light crispy outside and a delicious creamy inside with notes of ham, sofrito, and spices!
This delicious and easy Carne Con Papas recipe is a favorite in our home. A traditional Cuban Beef Stew that will be a welcome addition to any recipe book. This recipe is no exception! Great for cold winter days or can be the perfect fix-it and forget it meal. This recipe reminds me of when I was little and I would go over to my grandmother's house and she would be cooking a giant pot of carne con papas. Because we lived in Miami the weather wasn't cold but it was definitley comfort food.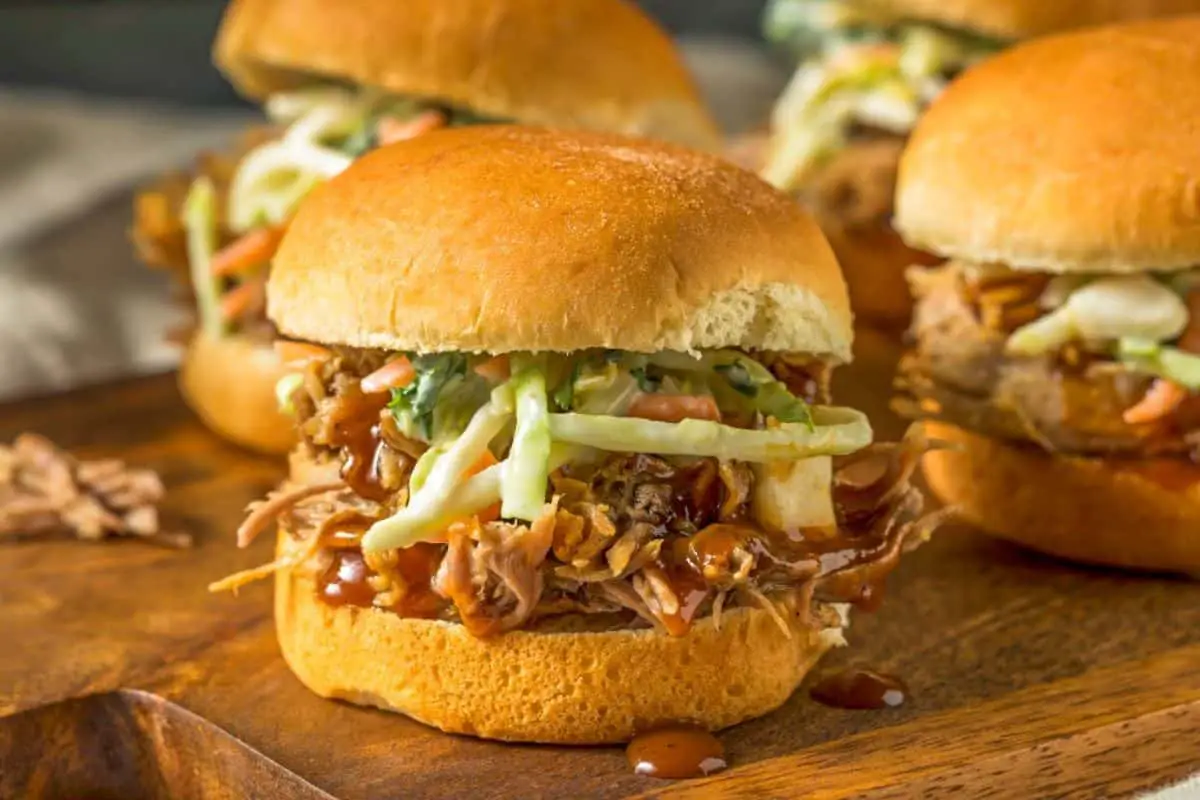 I know what you're thinking, Cuban Sliders. Aren't these just Ham and Cheese Sliders? No and yes. Although these are similar to my favorite Ham and Cheese Sliders, these have no mayonnaise or Miracle Whip, we've added pickles, and the glaze has a Dijon mustard sauce minus the poppy seeds.
Try my quick and easy Instant Pot Version of an authentic Cuban recipe for Ropa Vieja with tender beef braised in a rich tomato base with onions, peppers, olives, raisins and capers. Tastes best served with plantains and rice. Dairy-free, low carb & Gluten-free.
Have you tried Cuban Ropa Vieja? This Cuban Pulled Beef recipe is a savory Latin slow-cooked meat dish made from flank steak braised with plenty of spices, onions and bell peppers. The meat is shredded, then mixed with tomatoes, marinated pimentos or bell pepper, olives, capers and raisins. Along with the pickles, I also make sure to add some pickle juice as I just LOVE the briny kick it adds. Serve it over white rice to soak up the delicious sauce!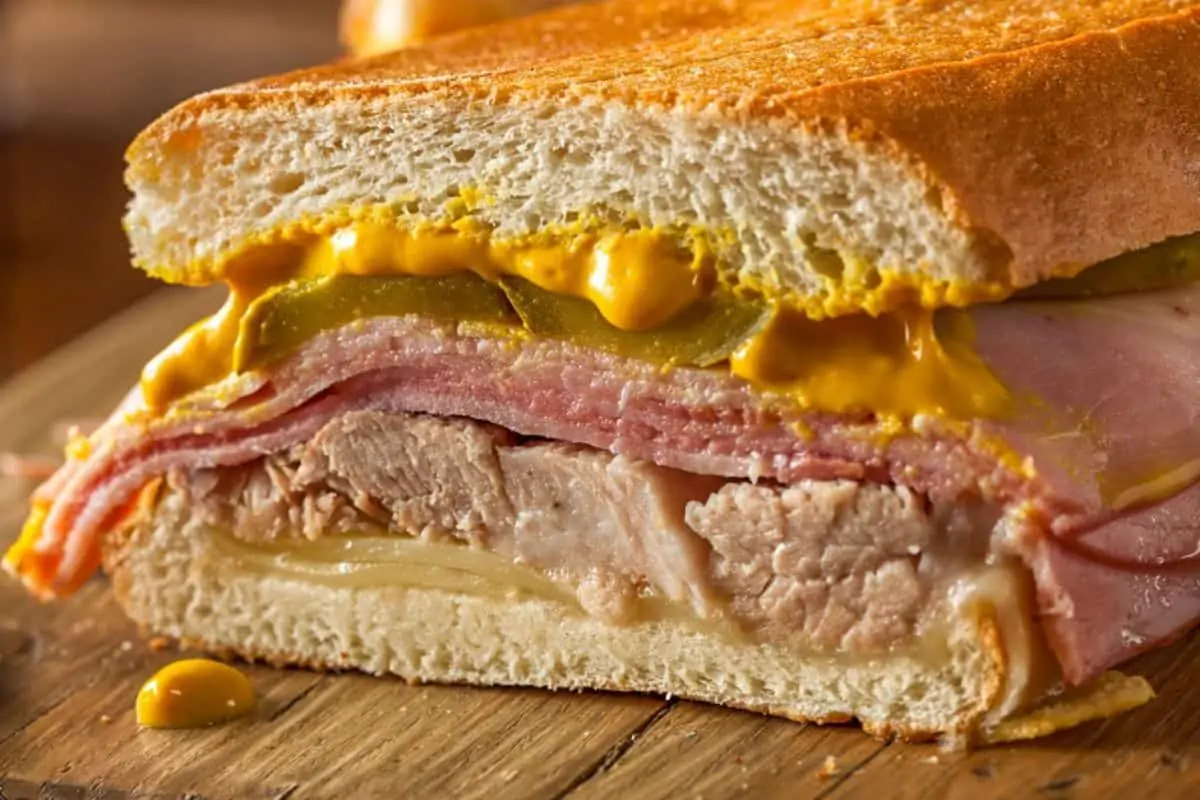 Our Cuban Sandwich is layered with sweet ham, juicy tender pork, melted Swiss cheese, dill pickles with a nice bite from a slathering of yellow mustard. The original Cuban sandwich was invented in a Key West cafe, popular with the local Cuban workers. That first Cubano sandwich was made with salami, but later ham became the standard.
It's hard to resist this cheesy, meaty, flavorful sandwich. You probably knew this amazing sandwich would be the next after posting the wonderful, flavorful Grilled Cuban Mojo-Marinated Pork Tenderloin last week. %0AThe lime, citrus and garlic marinade adds incredible flavor to the pork, and this sandwich. This hearty sandwich is loaded with meat and cheesy goodness; nobody goes away hungry!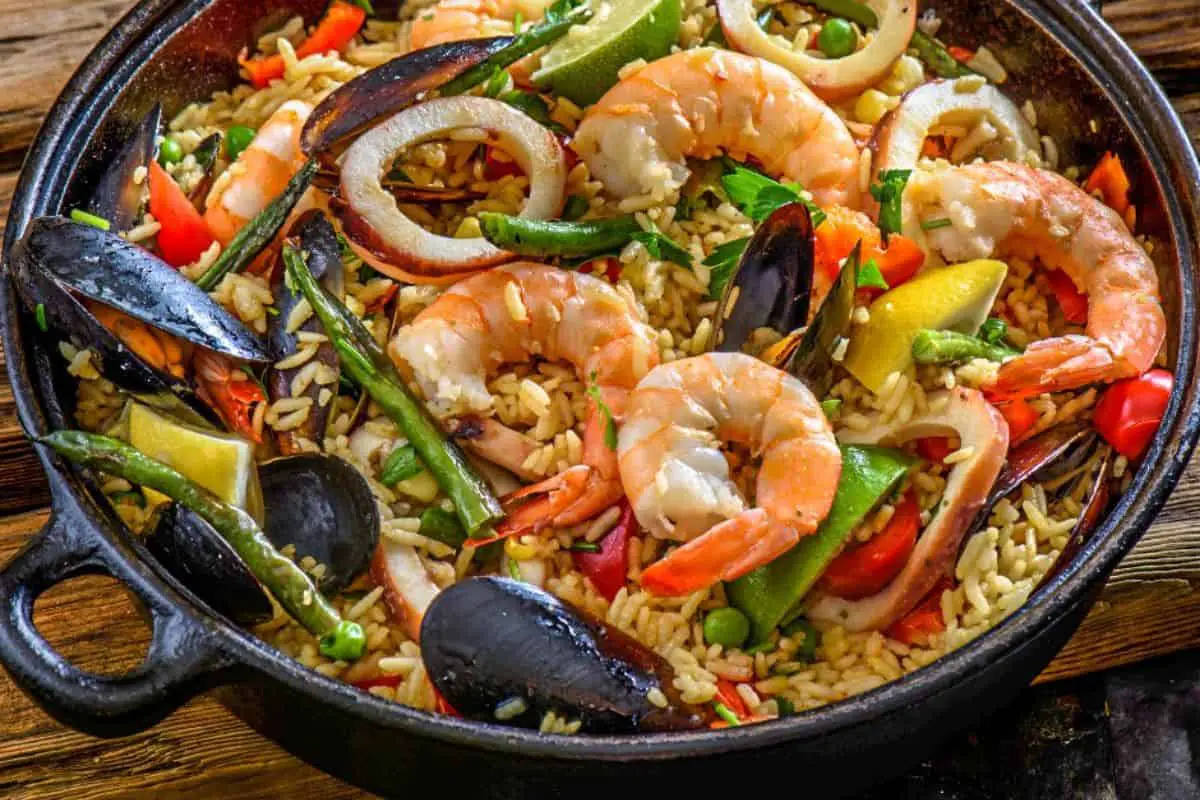 Cuban Seafood Paella is a favorite in our household. There are many ways to make this dish ranging from SUPER complicated, to relatively simple. I have chosen a reasonably simple Cuban Method for the recipe I am sharing with you all today.
Paella was said to be initially a rice dish that originated in Valencia, on the east coast of Spain. The origins of this traditional dish come from its name Paella, through which some say is a variant of the Arabic word "biqiyah," which means leftovers. While there are different variations of this recipe, this is one of the seafood versions of which carried over to Cuba.
Grill / Smoker, Main Dishes, Outdoor Recipes, Pork, Recipes, Sandwiches / charcoal grilling, cuban sandwich, pork sandwich, sandwich recipes, smoking pork, two zone heat, wood smoked.
This Mojo Pork is marinated with the best citrus and garlic Mojo Criollo and slow cooked until fork-tender. The perfect crock pot dump-and-go Cuban pork recipe!This Cuban Pork Roast is made with pork butt (pork shoulder) cooked slowly in a mixture of citrus juices, garlic and spices. The meat is so tender and juicy that you can shred it with a fork! After it's completely cooked, I like to roast the pork in the oven for a few minutes just to get a charred, crispy crust. This step is optional, but I highly recommended it.
Often served on holidays or special occasions in the Caribbean, South America, and the Philippines, lechon asado is traditionally made with a whole pig.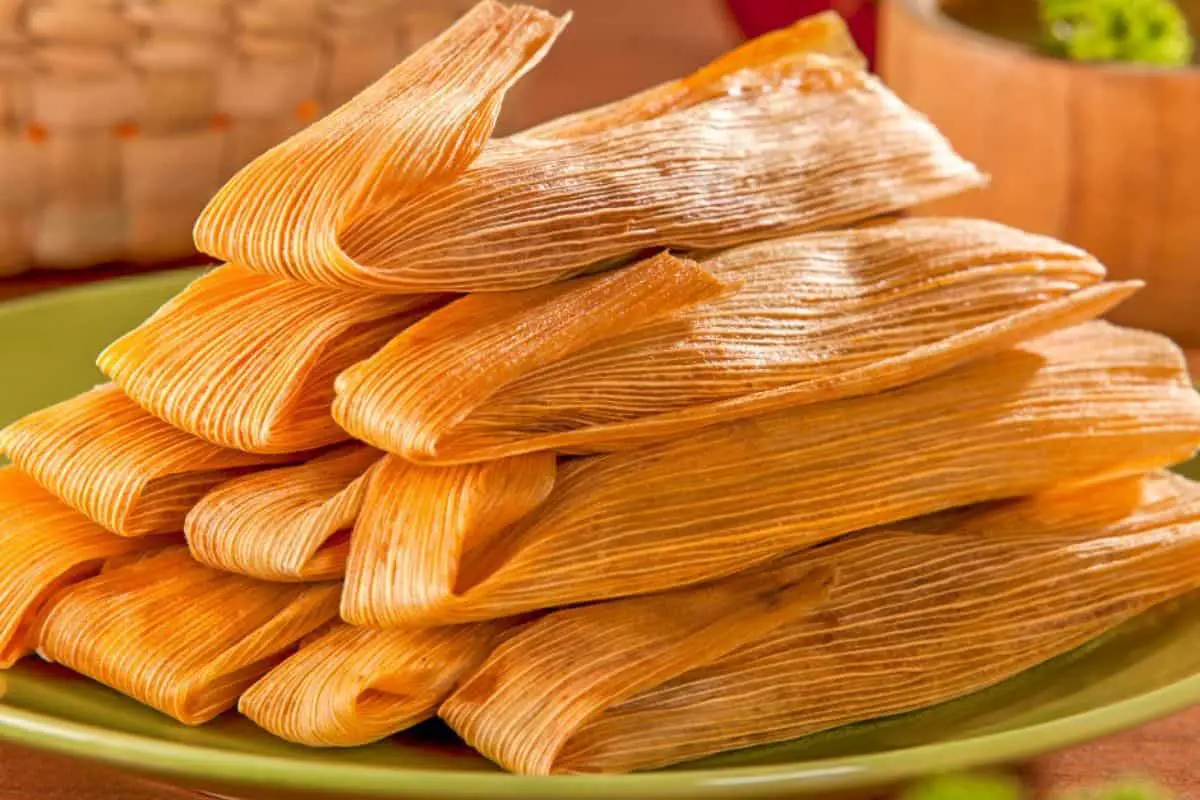 A fusion of African, Caribbean, and Spanish cuisine all wrapped up in a corn husk. This recipe is from my grandmother Mima and my mom who both spent long hours in the backyard in Cuba making these magical potions. A flavorful tamal masa with pork and chorizo stuffing is wrapped in a corn husk and slowly cooked in a pot of simmering water.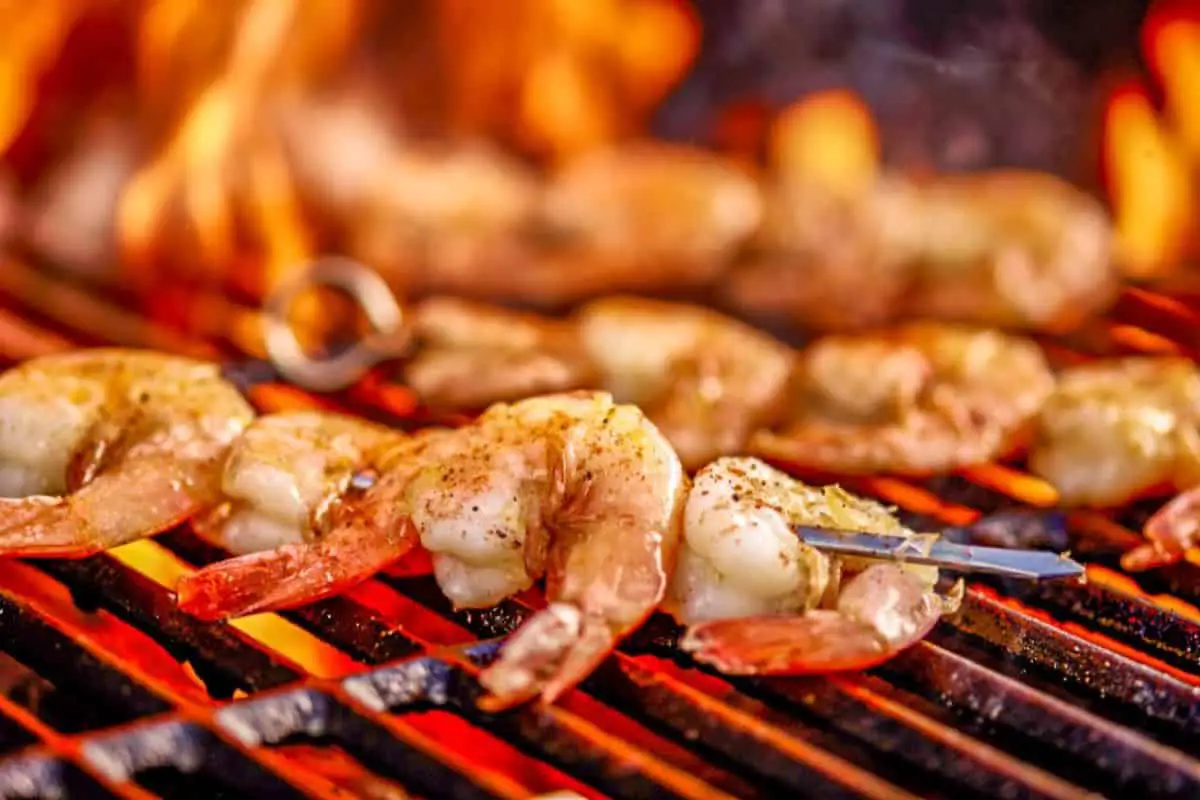 This healthy citrus and garlic shrimp recipe would be great in a salad or for tacos. When I say Cuban mojo shrimp, you're probably thinking of this super sexy and confident latino shrimp womanizer type, but in reality, I'm talking about a tangy, garlicky sauce made with sour oranges.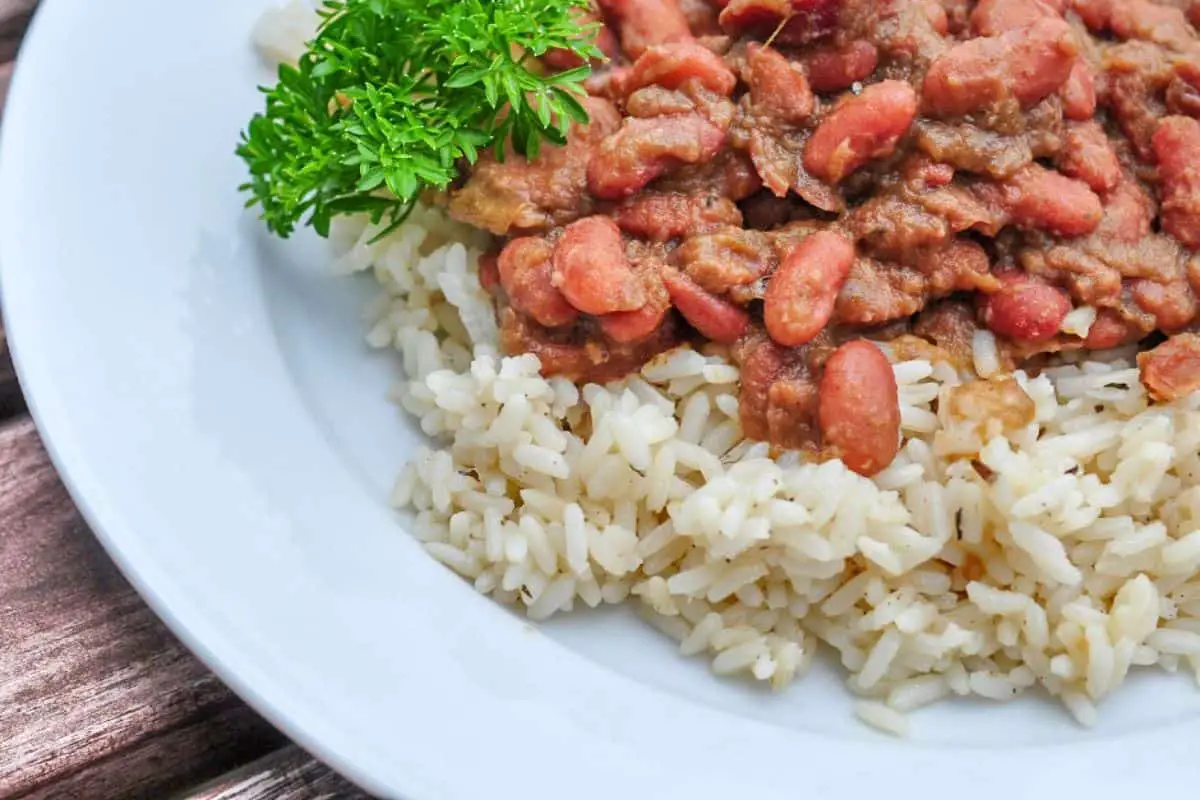 In this easy version of a classic Cuban dish, red kidney beans are seasoned with onion, bell pepper, garlic, cumin, and oregano. If you prefer black beans, use them instead, or sprinkle the dish with cilantro.
Fricase de Pollo is bone-in chicken simmered in spices, vino seco, tomato sauce, and cooked until falling off the bone. Cuban chicken fricassee is one of my favorite recipes! This is a fail-proof Cuban chicken fricassee. Fricase de Pollo Cubano is a staple food in most Cuban households and was one of my first Youtube videos. My grandmother makes this very often and always invites me over when she does because she knows it's one of my favorite meals.
Cuban picadillo is the perfect comfort food. A fragrant hash made with ground beef, tomato sauce, fried potatoes, raisins, and green olives.Traditional Cuban food is influenced by indigenous people from African, Arab, Chinese, Portuguese, and Spanish cultures. Over the centuries, they each introduced spices (among other elements) to Cuban cuisine: spices such as garlic, cumin, oregano, bay leaf.
Cuban cuisine uses a lot of pork (more so than beef), cassava (or sweet potato), beans, and, the star dish, rice. Although most dishes contain some saucy element, because Cubans generally do not like to eat their rice dry.
Fish is served more as a side dish, well-grilled, pickled, or breaded. And when it comes to seafood, lobster is the star.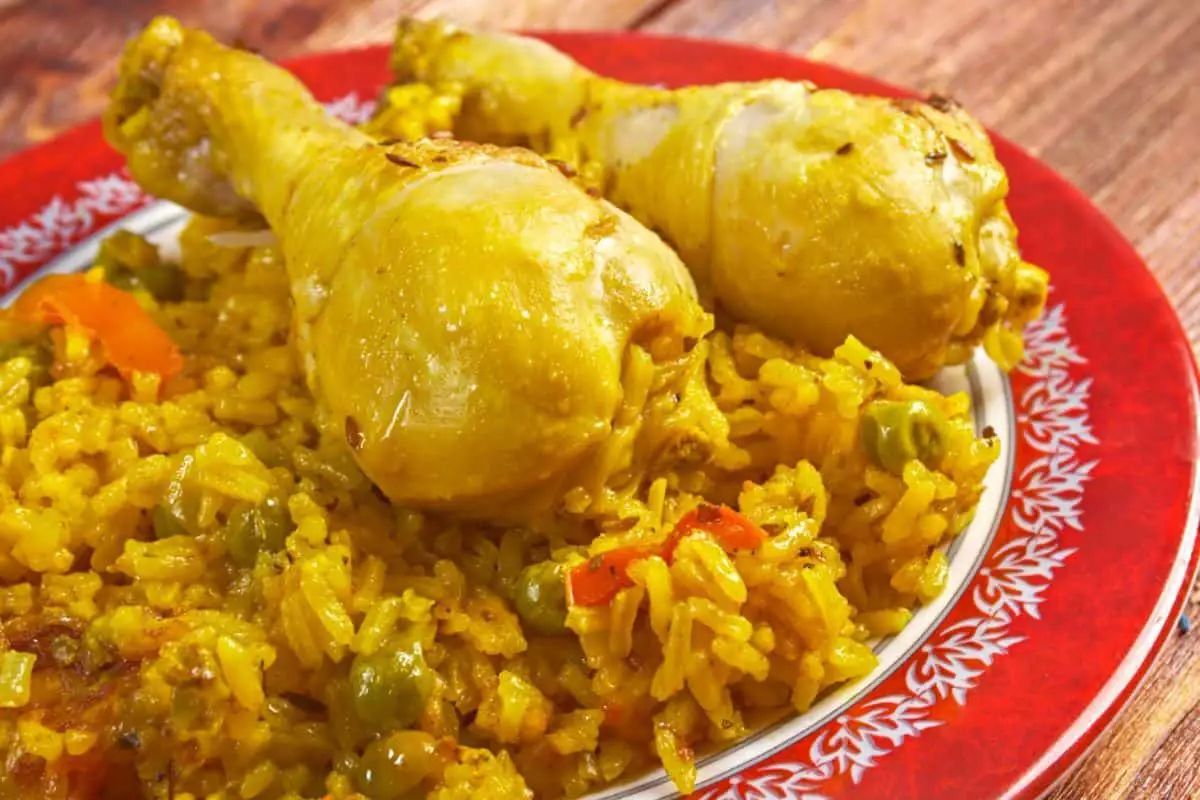 In a Cuban home, nothing is more comforting than a big plate of "Arroz con Pollo". I can recall, after a long day at high school and soccer practice, devouring more than a plate full. The savor aroma that fills your home while you cook this meal is almost as comforting as the meal itself. Every Cuban family has their special Arroz con Pollo recipe, having a preference on how soupy the end results looks like, but this basic recipe is the foundation. Make Arroz con Pollo for a family gathering or special party; the tastes are complex, yet the dish is easy to make. I hope you enjoy this Cuban comfort food as much as I have in my childhood, and my children do now.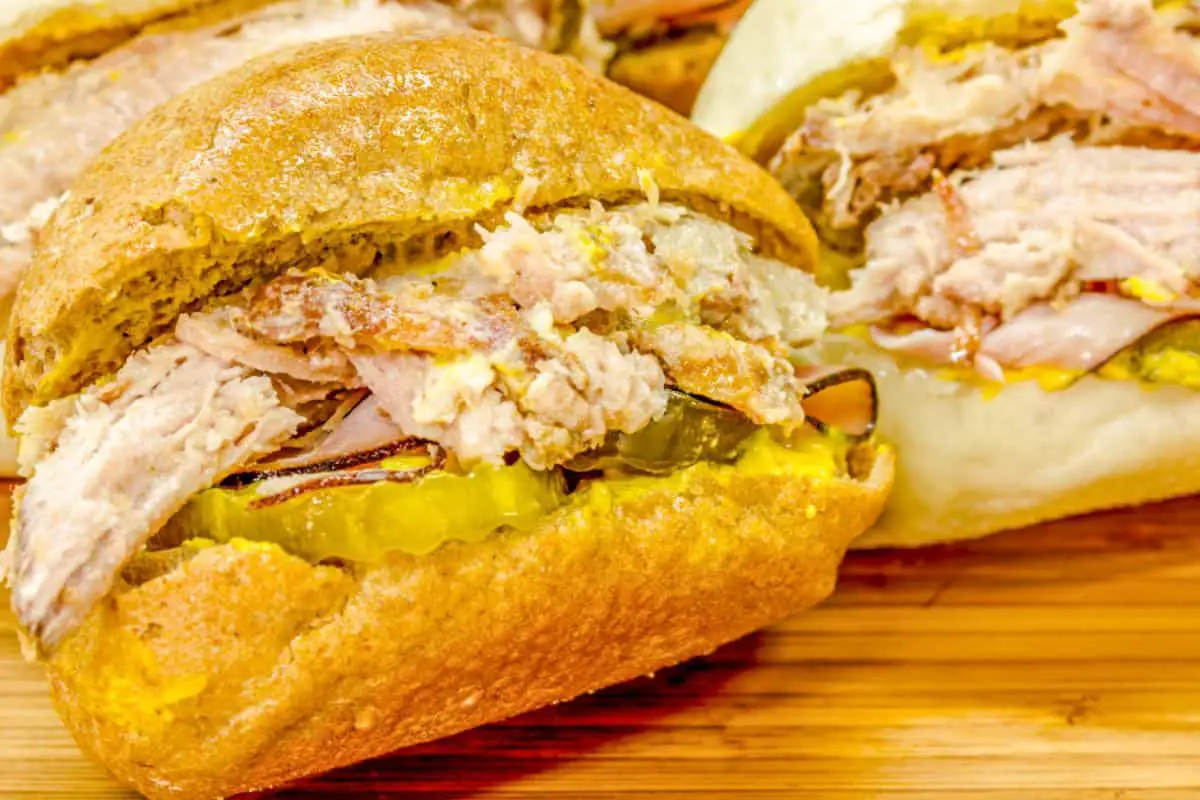 This Medianoche Sandwich from Cuba is a perfect, filling lunch or a fun, late-night snack. It's piled high with pork, ham, mustard, pickles and Swiss cheese and then grilled to perfection. You're going to love this Cuban Recipe! I wasn't sure I was going to like the Medianoche. I don't really like mustard and I definitely don't like pickles. But much to my surprise, I gobbled up the entire sandwich, licking my fingers clean!
This Cuban Mojo Chicken has been marinated in a wicked Cuban Mojo marinade and roasted to juicy perfection. Try this zesty, garlicky Cuban chicken for dinner tonight! If you've never tried a marinated Cuban chicken before, you're in for a real treat!!! Made with orange juice, cilantro, garlic, lime, mint and cumin powder, oregano, salt and pepper, it's loaded with fresh flavours, it has depth, and complexity. It's garlicky, it's citrusy, the beautiful flavours of fresh cilantro are absolutely knock out.
And the secret ingredient in this? Orange juice. NO it doesn't taste like orange once cooked!
Ajiaco Cubano is one of our favourite Cuban Soup recipes to cook at home in the Fall and Winter. Our authentic Cuban Chicken Soup recipe is quick and easy to make, ready to serve in under an hour. You'll love spooning through a bowl of homemade Ajiaco Cubano featuring flavourful onions, garlic, cilantro and lime.
This extremely flavorful, citrusy, garlicky, tangy Mojo marinade will end your dilemma of how to give that piece of meat more "Oh Wow!" taste. It's great for your every day casual dinner or an elaborate Cuban affair. Super easy to make with just few simple fresh ingredients, you'll never give another look to store brand Mojo bottles.
Naturally low carb and dairy free, this Keto Latin American Pot Roast is a mash up of some of our favorite Latin American flavors. A super easy keto pot roast recipe that is Squeaky Clean Keto, Paleo & Whole 30 friendly!
I used a chuck roast for my keto Latin American pot roast, which is inspired by Cuban Ropa Vieja – but also pulls in some flavors that are more commonly used in Mexican cooking. %0AMade in the crock pot or Instant Pot, this keto Latin American pot roast is incredibly easy to put together, and reheats very well all week long. This means your keto meal planning situation just got a whole lot easier!
Cubanos which are cuban pork sandwiches. I've had my share of great sandwiches, particularly during my foodie road trips across the US. But Cubanos, they have always held a special place in my heart, ever since that first bite I unsuspectingly took in a random Cuban diner in Miami. It wasn't even in the Latin neighborhood, it was on South Beach!
---
---
The History Cuba Food and Cuban Recipes
If you are looking for something new to try on the to-do list, try Cuban Food and Cuban Recipes, it will not disappoint you. Whether you are cooking for yourself, your family, or a friend, the experience will be awesome.
A delicious meal will create a lifetime attachment in a person's life, the memory of that meal is unforgettable, a well-cooked meal will make someone miss the moment and the place they took the meal at.
If you find yourself in a Cuba Food choice quandary, don't be shy to try out amazing traditional cuisines, different kind of meals to meet the taste of every person are available. However, most of them have meat, but there is something on the menu for you if you are a vegetarian.
Trying something for the first time can be hectic and exciting, ask for help while ordering and ask for more information like what are the ingredients used to prepare the meal, it's never a crime to seek help if you don't know. The waiters will be glad to take you through the delicious Cuban recipes and help you find the perfect Cuban cuisine choice.
Cuba Food and Cuban Recipes have a rich and deep history. It was influenced by African slaves' arrival, the Spanish colonization, and the close interaction with the Caribbean nearby countries. A variety of spices were introduced in the recipes for Cuban cuisine favorites.
The favorable climate conditions in Cuba supports the growth of fresh spices, fruits, vegetables, and herbs that are the key ingredients in Cuban recipes. Cuba is an island rich in seafood, which plays a great role in making mouth-watering Cuban cuisine and recipes.
Other cuisines have been influenced by the Chinese and Italian food culture in some parts of Cuban Recipes due to her being a trading port route.
The cold war greatly influenced the Cuban Food and Cuban Recipes because Cubans were forced to have their traditional food as the U.S. made a policy of not trading with Cuba, with supplies not coming from outside. The people had to take whatever was available and be creative, which greatly affected them, and at some point, Cubans could not prepare most Cuban cuisine.
This lead to the distortion of the Cuban food culture, and the Cuban people went hungry. Although the situation became difficult for the people, it taught them to appreciate their traditional food more.
Food became a political and economic issue, and the government took over the restaurants, and most Cubans could not afford these meals.
Old Style Cuba Food and Cuban Recipes
Cuba Food and Cuban Recipes are prepared in a way that they are delicious and maintain its nutrient value. Various types of meals were prepared using various methods the old-style Cuban food was mainly influenced by the type of meal being prepared.
Nonetheless, they borrowed some cooking styles from the other cultures like the Chinese introduced to them a method of preparing tender pork and other meals using a wooden box known as La Caja China, the box contained the tools and utensils they needed to cook, this cooking style was adapted by Cubans and they still use it in occasions and festivals to cook roasted pork.
Other styles included deep-frying adapted from the African way of cooking green plantains, baking, stewing and casseroles, boiling, etc.
The traditional Cuba Food and Cuban Recipes include; their staple food which is rice, which's used in various meals, other foods are Pernil, Tostones, Picadillo, Ropa Vieja, Rice and Beans, Cuban Chicken fricassee, Mojo, Yuca and my all favorite meal is Masitas, just but to name a few.
The old-style Cuba Food, Cuban Recipes and Cuban cooking contained natural ingredients that contain high nutrients that are essential in the body for bodybuilding, growth, and development.
The Cuban recipes style is very essential in preserving the original tastes and flavor of the traditional meals. It also maintains the original Cuba food culture passing it to new generations to keep enjoying traditional meals.
Modern Cuba Food and Cuban Recipes
With the world revolution and people embracing new changes, Cubans have not been left out. A lot of cuisines have been introduced to them from the rest of the world.
Cuba was greatly affected and has yet to recover. With its shortage of key ingredients to cooking its traditional meals, the people have adapted to eating other meals. However, Cuban chefs are still fighting to keep their traditional cuisines in the modern era.
They try as much as possible to modernize the meals; although the people who can enjoy these delicious meals are the tourists who are increasingly visiting the island, they are the people who can afford to pay for the meals.
The chefs have modernized food cooking methods. They have incorporated smoking and steaming in the cooking process.They were forced to embrace new cooking methods, using various appliances that reduced expenses to them by conserving energy, from using kerosene stoves to using electricity.
This helped reduce cost, energy used, and air pollution. Some of the appliances used to cook can perform more than one task. Although where there is no electricity, the people still use charcoal to prepare their meals. It is cheaper than gas, and the food prepared by charcoal gives food a unique taste and flavor because it is cooked slowly.
To save money, the local people eat street foods, with different types of foods and snacks prepared by the Cuban people The chefs try as much as they can to incorporate their traditional meals in their street foods.
What Is The Food Like In Cuba? Is It Spicy
If you don't like spicy food and you want to try out the delicious Cuban Food and Cuban Recipes, then you still can, without any worry. because the meals do not contain any artificial spices. They are prepared from natural ingredients. However, to be completely sure that whatever you are eating does not contain spices, it is good to ask the question when making your order.
---
You May Want to Join Our Boondocking Group on Facebook For More Information
You May Want to Join Our Campfire Recipes Group on Facebook For More Information
For More Photos Visit Our Instagram at World Recipes Daily – Our Big Escape