Bangladesh, a small country in South Asia, is famous for its rich Bangladesh food. You can learn about Bangladeshi food and culture in a nutshell by reading this article.
To be clear, not all Bangladesh foods are widely consumed in Bangladesh. Specifically, the Rajshahi and Rangpur districts rely heavily on freshwater fish for their diets. This region is also renowned for its sweets. The city of Comilla is the birthplace of Tehari and Biryani, two rice-based dishes.
The Barisal and Khulna areas are well-known for their abundance of saltwater seafood and their extensive use of the spice Piper chaba.
Most Bangladeh recipes center around rice and roti (whole wheat flatbread). These go well with a wide range of curries, from vegetarian to meat to fish to goat or sheep. Duck, koel, and pigeon are also frequently eaten in rural areas.
Vegetables in this country range from gourds to roots to tubers to greens to succulent stalks to citrus fruits to limes to eggplants (green and purple), okra, red onions, banana leaves, flowers, and so on.
Our Best 20 Bangladesh Food Choices With Easy Recipes
---
---
check out our video
---
---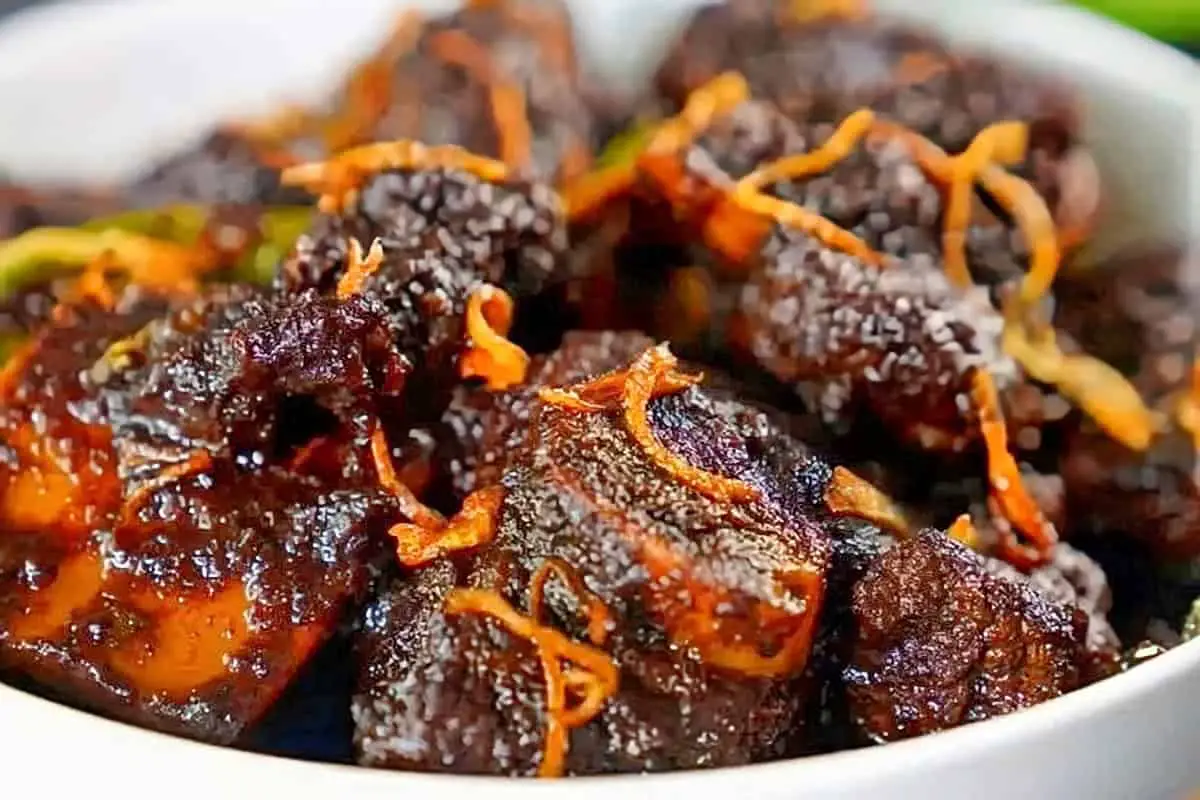 Are you looking for a delicious, easy-to-make Bangladesh food that your family will love? Check out our beef Bangladesh recipe. This recipe is made with beef and fragrant spices. It's perfect for a speedy weeknight meal or a special dinner treat. Plus, it's easy to customize to fit your preferences.
This Bangladesh recipe is made with simple ingredients that you likely already have in your kitchen. You won't even know that you're eating a dish full of flavor. Give this recipe a try today and see how great it is.
Kala Bhuna is so called because of its dark coloring, hence the name. Beef or mutton, your choice, is braised in a plethora of traditional spices and yogurt. The meat takes on a blackish color because it is cooked for a much longer period of time than it would be in most curries. The flavor is also distinct from traditional beef curry.
Any type of rice, pulao, khichuri, roti, or paratha would go well with this traditional curry. It's perfect with any meal.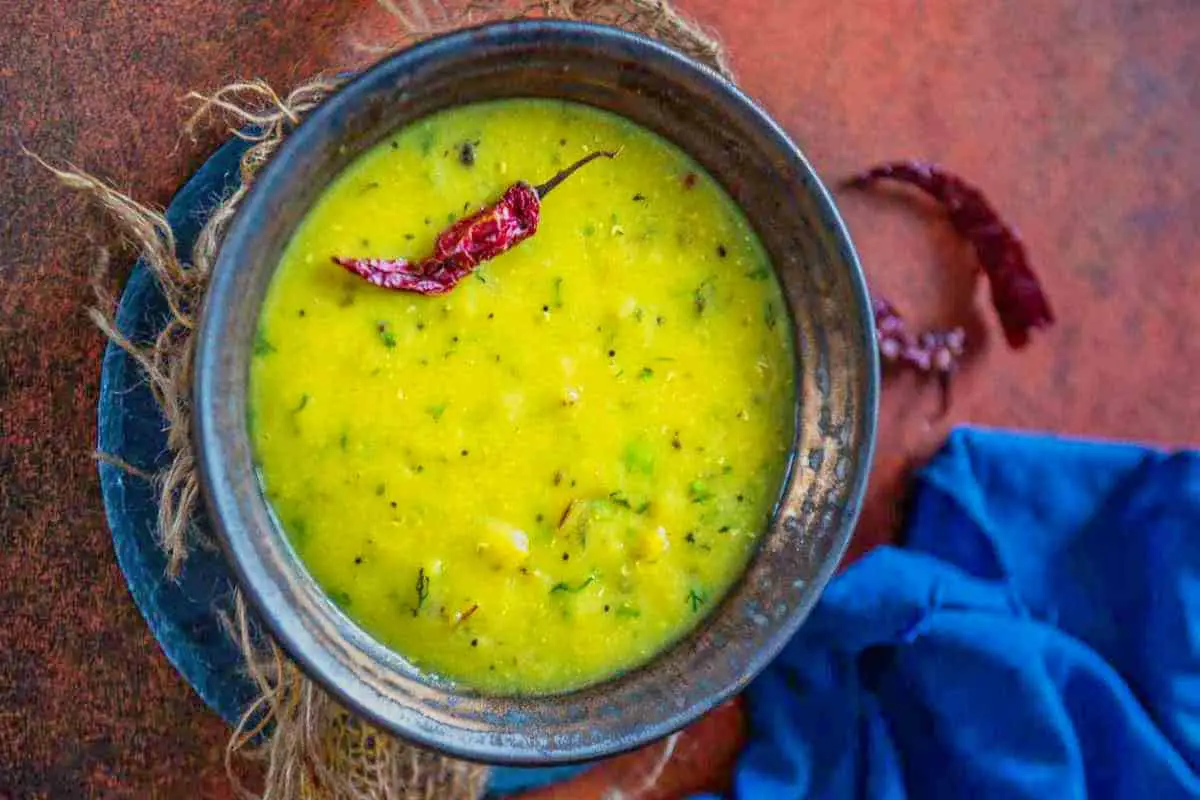 Make this Bengali masoor dal for a comforting meal and serve it with steamed rice and a dry sabji on the side. Here is how to make it. Many different kinds of lentils, including Masoor dal and Moong dal, are used in traditional Bangladesh recipes.
For your convenience, this Bangladesh food can be prepared in two distinct ways. One has a thinner consistency, like soup, while the other is thicker, like porridge. Chocchori Dal is the common name for the latter. This dish is given a burst of brightness from the coriander. Additionally, dried fruits like jujubes and raw mangoes are added to the soup by local cuisines to add a tangy flavor.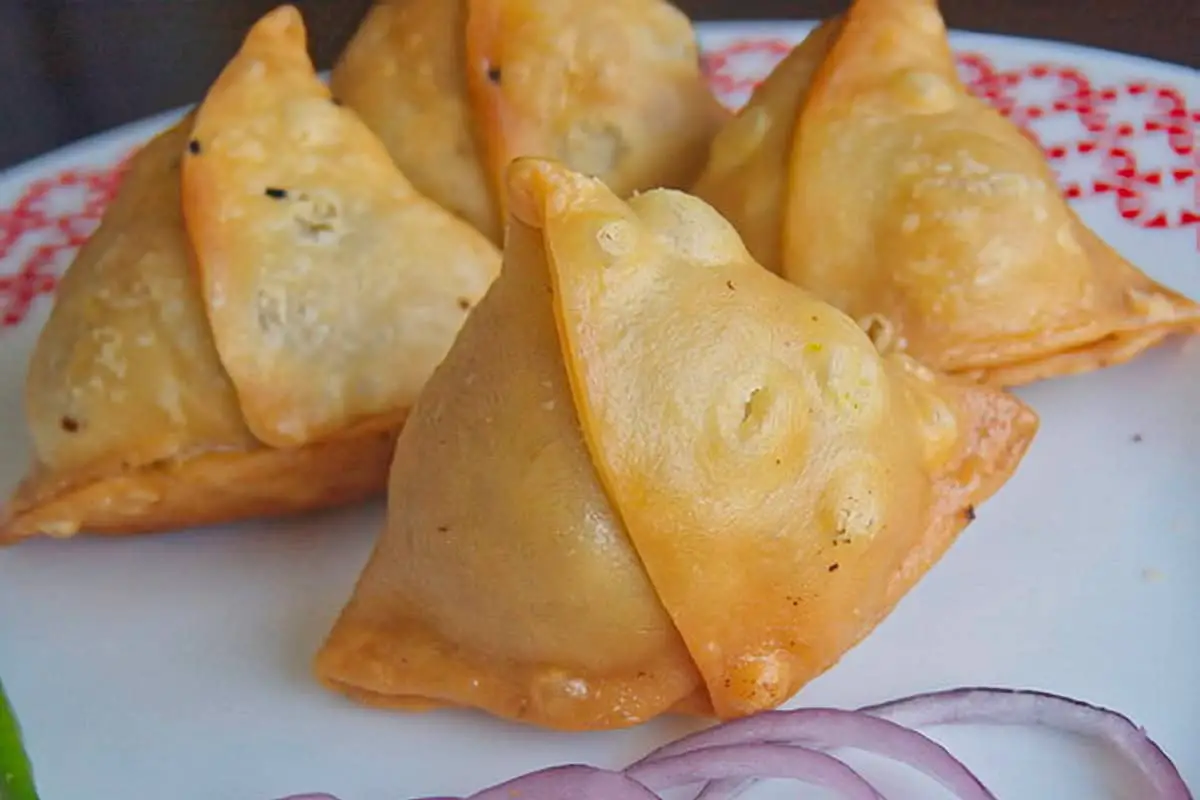 I am posting another mouth watering snack. Kolijar Singara / Liver Samosa is made with beef liver (which is very rich in Iron), instead of beef liver you can use lamb or chicken liver or diced red meat as per your taste. I like to add green peas or carrots for extra flavor and nutrition.
Liver from either mutton or beef is diced up and stir-fried with a variety of seasonings. Liver is sometimes combined with semi-mashed spicy potatoes in shingara recipes. The Bangladesh food is made in other cultures by simply stuffing cooked liver into thin flour sheets.
The finished flour pouch is deep-fried and served with a variety of dipping sauces and chutneys. One of the best Bangladesh recipes for afternoon snacks is shingara, which is traditionally served with hot tea.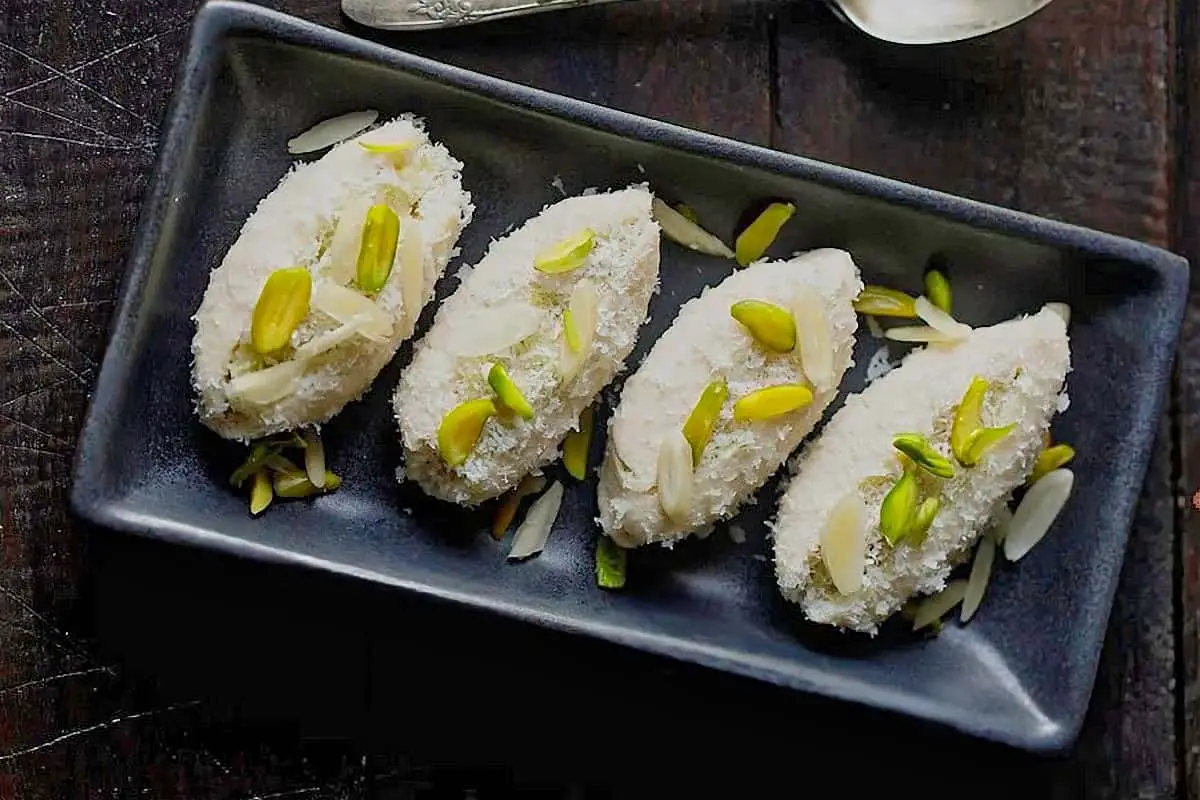 Cham cham also known as chum chum or chom chom is again one of those classic Bangladesh food choices. To make chum chum is easy but does take time. The method of making cham cham sweet is similar to that of making rasgulla. In this cham cham recipe, I have filled them with a sweet stuffing. But this is an optional step and you can skip it.
Chomchom can be purchased at any of the country's numerous candy stores. It is also common to find this in invitation or wedding gift baskets. If you want to enjoy the full flavor of this magnificent dessert, you should seek it out at old-fashioned candy stores.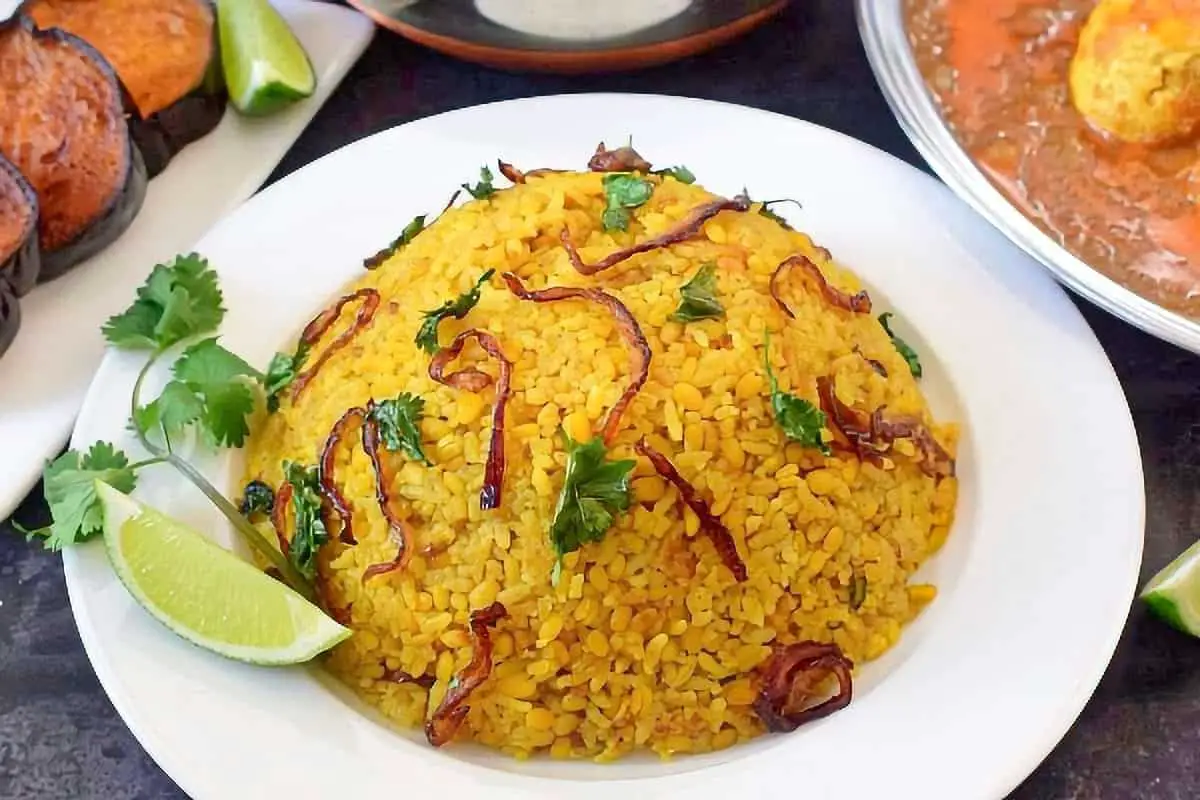 Bhuna khichuri Bangladesh recipes are an exemplary moong dal khichuri which is immensely popular in Bangladesh, West Bengal and few other parts of north east India. The texture of bhuna khichuri is completely different from other khichuri recipes. It is dry and grainy in texture exactly like pulao with extraordinary taste and flavor.
In this Bangladesh food, gobindobhog chaal (Small grain rice) and shona moong dal (Split yellow lentils) are fried together and then cooked in hot water with some specific spices and fried onions. It always requires a side for a complete meal. It is mostly accompanied with egg curry, chicken curry, mutton kosha or paneer curry.
It goes well with a variety of other Bangladesh foods, including fried eggplant, pickles, and omelettes seasoned with onions and green chili. Curry dishes made with chicken or beef are also a popular accompaniment. The monsoon is the best time to visit Bangladesh, and the best time to eat this dish. Khichuri, a lighter variant, is also popular and is typically served with vegetables or eggs.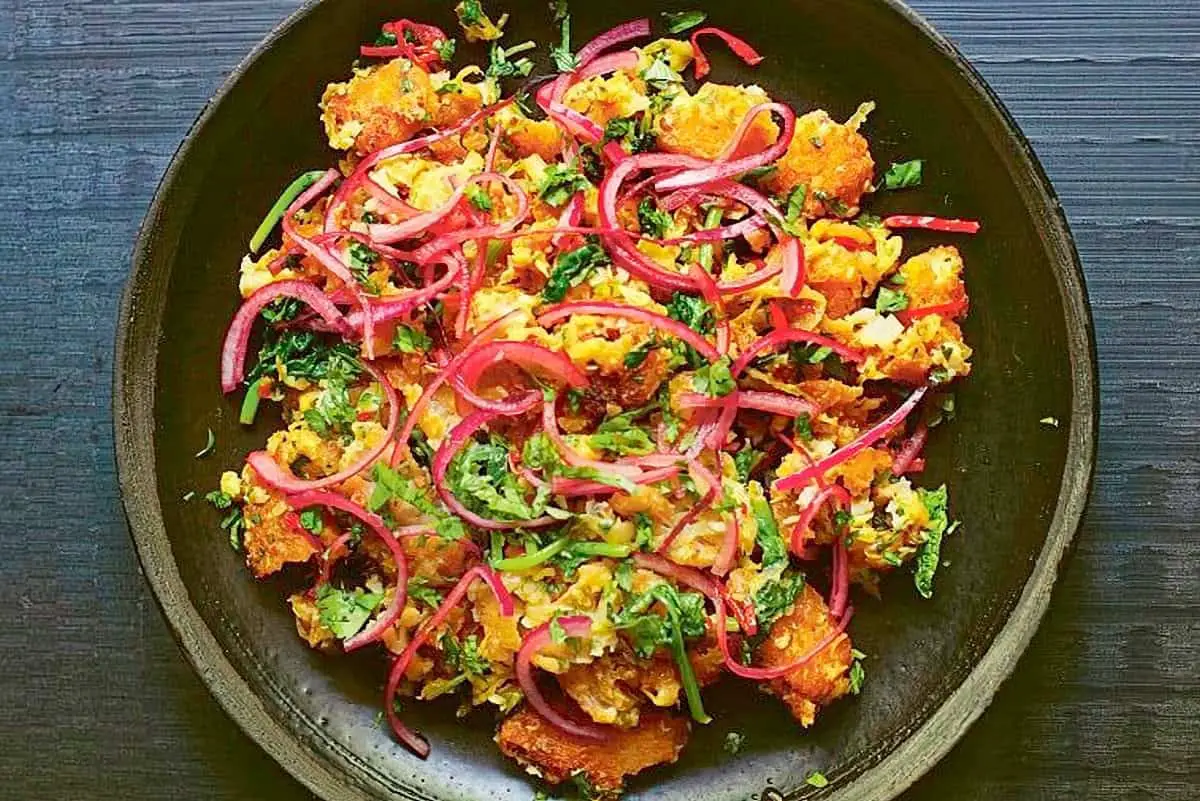 I learnt about the Bird's Eye Bhorta on the journalist Ash Sarkar's Twitter feed, and everything changed for me concerning this Bangladesh. As it will for you if you try this. Onions are cooked until soft, with garlic, ginger and chillies, dolloped with mustard, and with crisp edged fish fingers mashed into the pan at the end, with coriander, spinach and lime. It is my absolute go-to when the need for vibrant sustenance and delicious comfort hits.
As an appetizer, Bhortas are common in Bangladeshi homes. Vegetables (or fish, on occasion) are mashed and mixed with a variety of spices to make bhortas. Potatoes, eggplants, beans, pumpkins, and green bananas are the most typical ingredients in Bhortas. Shutki Bhorta, or dried fish Bhorta, is a popular Bangladesh recipe in Chattogram, Sylhet, and Khulna, as well as the rest of Bangladesh.
You can always try Bhortas made from Taki fish (Spotted Snakehead fish) or shrimp if the smell of dry fish is too much to bear. Curiosity about food has led to the rise in popularity of Egg Bhortas. When combined with complementary spices and herbs, the eggs from chickens, ducks, and fish all make fantastic Bhortas.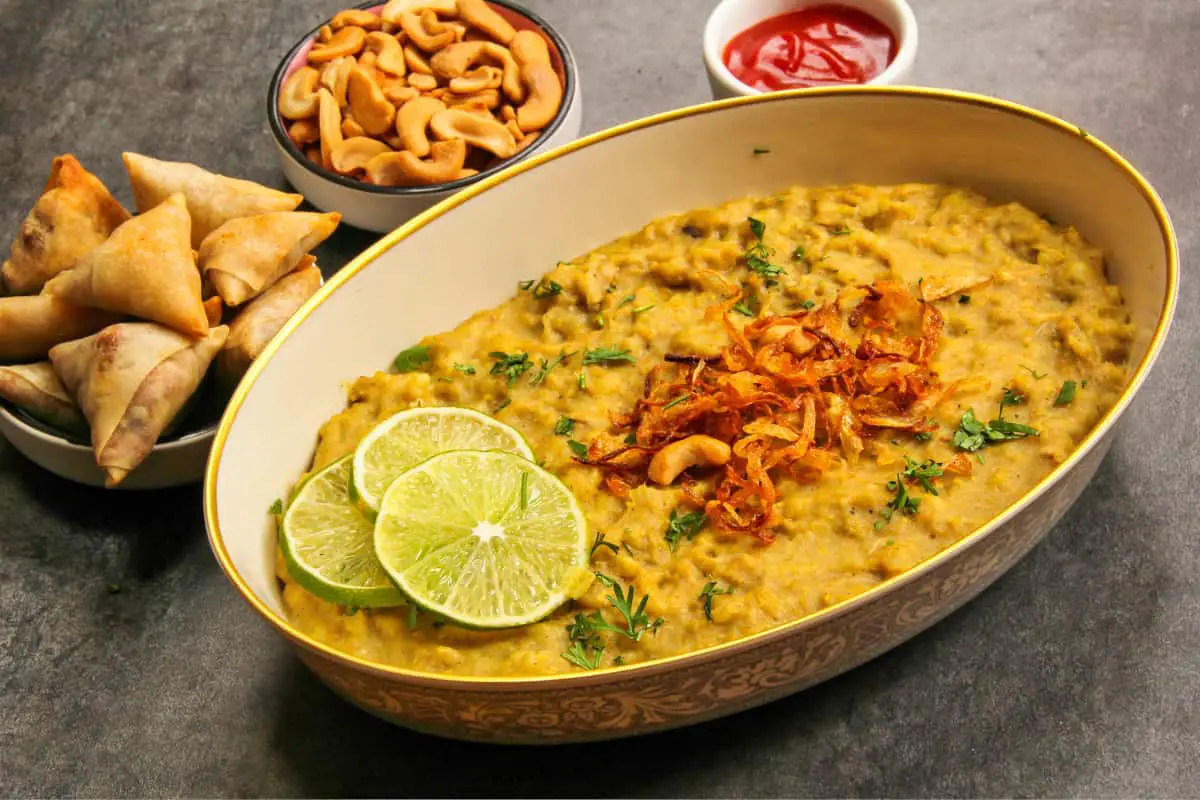 Although demand for haleem increases during the holy month of Ramadan, it is a staple Bangladesh food in many households all year long. Common ingredients for traditional haleem include wheat and lentils like masoor, moong, and chickpeas.
A lot of shredded meat is thrown in there, and in some cases organ meats are added for flavor as well. Coriander, caramelized onion, and a lemon wedge are used as garnishes. You should eat this dish while it's still hot.
With its diverse array of ingredients and spices, the Bangladesh recipes for haleem are well-known for its ability to quickly replenish energy levels, making it a great option for breaking the fast during the holy month of Ramadan.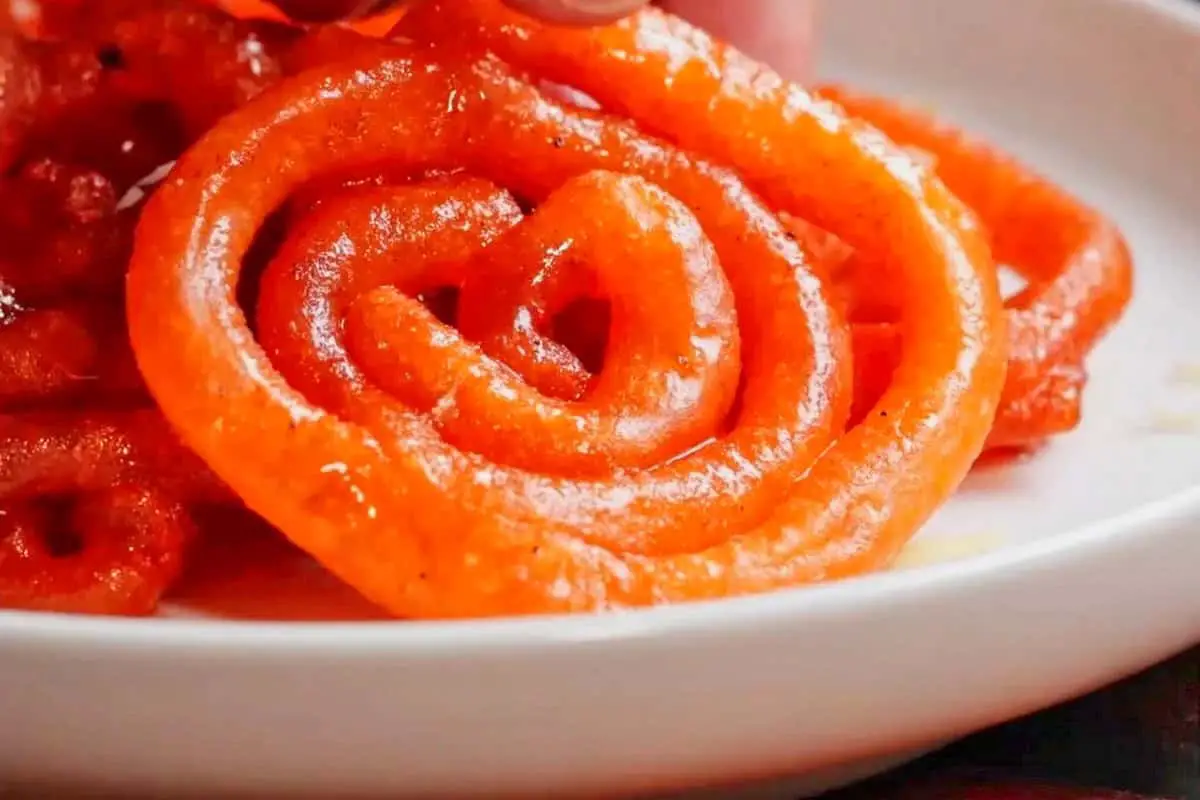 Another well-liked Bangladesh recipes treat that also finds success on the streets is jilapi. Just like haleem, it is a popular food during Ramadan, but it is sold all year round too. As much as crispy these Jilapis are on the outside, they are juicy on the inside with the perfect chewy texture. Try them yourself and serve hot!
Next, a circular motion is used to squeeze the batter into the sugar syrup as it is being cooked. Traditionally, two and a half circles make one jilapi, and the dish can made into small, medium-sized, and larger spirals.
The thinner jilapi is, the crunchier it is. You can eat it cold, but the sumptuous crunch and hot, drizzling syrup you get from a freshly made jilapi is a taste like no other. It is a must-try Bangladesh food.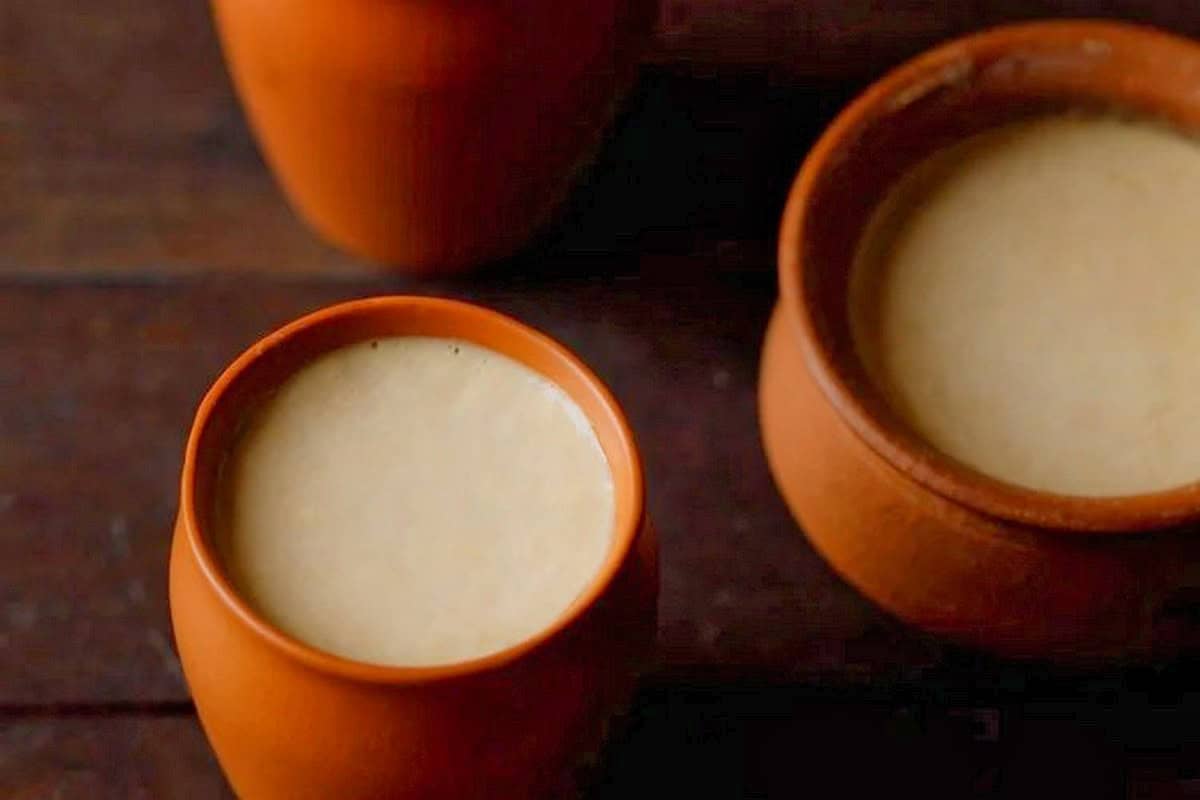 Mishti doi Bangladesh recipes with step by step pics. Mishti doi is a classic Bengali food made with milk, curd culture and jaggery or sugar. The jaggery used traditionally to make mishti doi is palm jaggery. In Bengali language 'mishti' means sweet and 'doi' is curd. In hindi language mishti doi can be called as meetha dahi.
Though you can find yogurt in every part of Bangladesh, the mishti doi from Bogra is particularly delicious. Visitors to Bogra can't pass up the opportunity to pick up some treats to bring back to their families. The process of making misti doi is similar to that of making other types of fermented yogurt. Fermentation occurs overnight after sugar and molasses are added to milk that has been brought to a boil.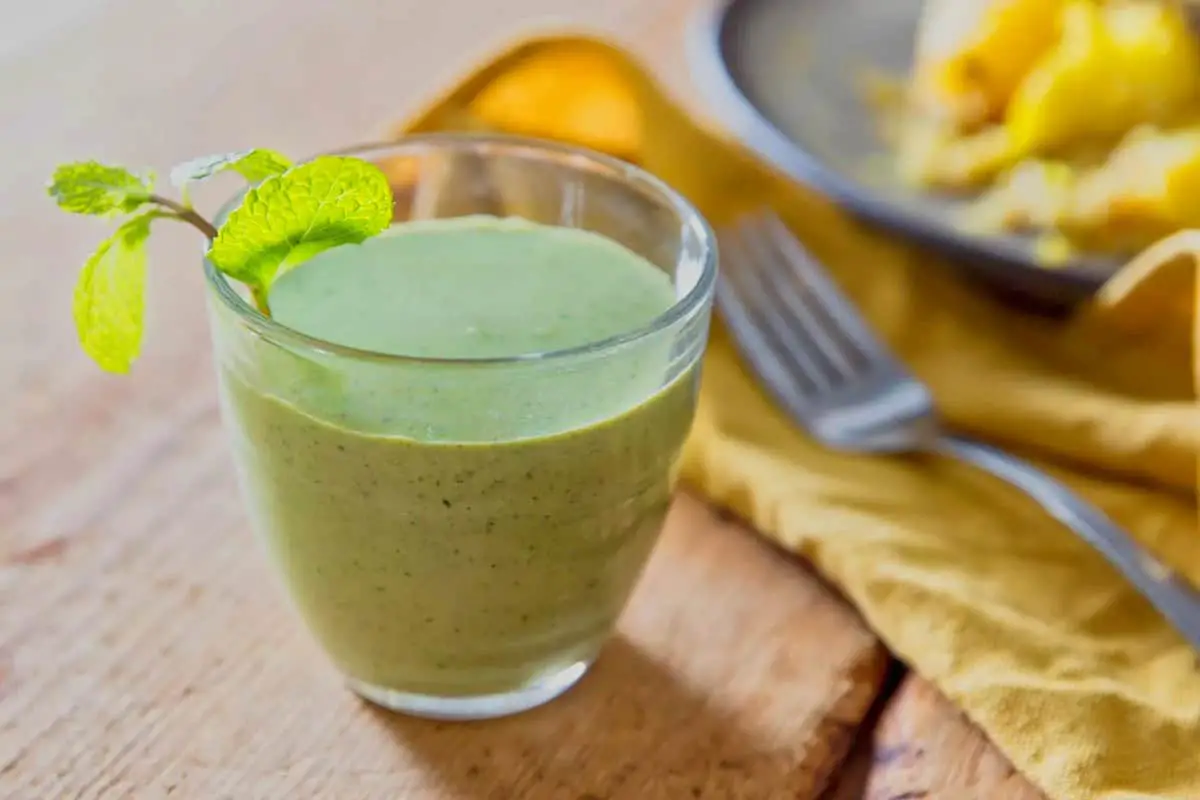 This herbaceous, savory lassi is the perfect accompaniment to any Bangladesh recipes. Just a pinch of chaat masala adds funky and tangy flavor, while black pepper and Kashmiri red chile powder, which can be found online, bring the heat. Think of this lassi as a drinkable raita, offering contrast to a meal of rich curries and rice.
There is a good chance that this Bangladesh food will be included in the meal if you attend a wedding in Bangladesh. It's a popular drink in Dhaka and Chittagong because it's a classic. Yogurt, spices, a touch of sugar, coriander, and mint leaves go into making borhani. The combination of these flavors creates a beverage that is distinctive to Bangladeshi cuisine, with a sweet, spicy, and tangy flavor.
Several of the herbs and spices found in borhani aid in digestion. Consequently, it is often consumed after a hearty meal of pulao or biriyani. Borhani is easily accessible in any restaurant serving authentic Bangladeshi food.
---
Want more ideas to round-out your Recipe Box?
A lot of great options are in these posts!
---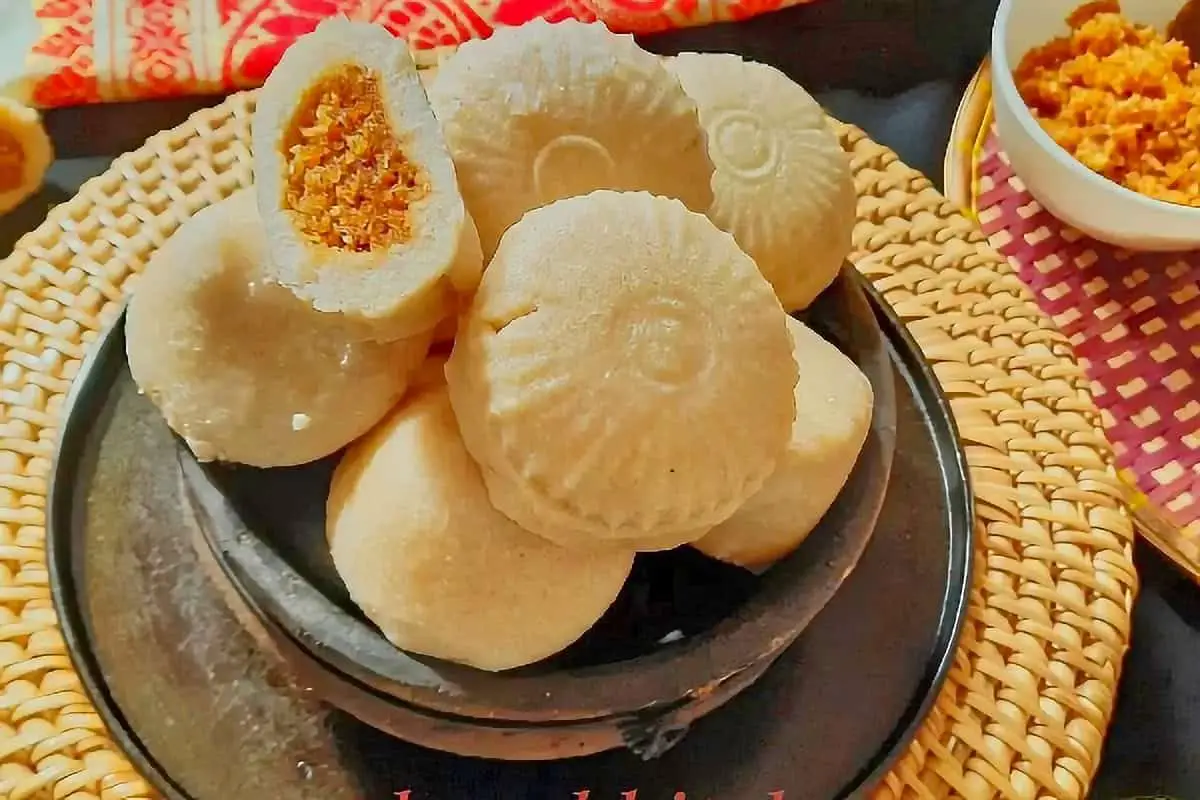 It's no surprise that the people of Bangladesh have found creative ways to use rice in every cuisine. Ground rice flour is used to make Bhapa Pitha, which is then shaped into a round cake and filled with jaggery and topped with coconut shavings. It's abundant in the winter, when it's typically served hot, and it's a popular comfort food.
The process of making this Bangladesh food is one that calls for a high level of concentration and dexterity. First, a flat, round circle is pressed out of a mixture of jaggery and rice flour, usually between two saucers.
A cloth is wrapped around the opening of a pot of boiling water. The cake is cooked by steam when it is placed on the cloth and covered with a lid or saucer. The entire procedure takes only about fifteen minutes, but preparing a large batch can take a few hours.
People of all ages enjoy eating Bhapa Pitha. Originally a seasonal treat, you can now find these Bangladesh recipes in restaurants across Bangladesh any time of year.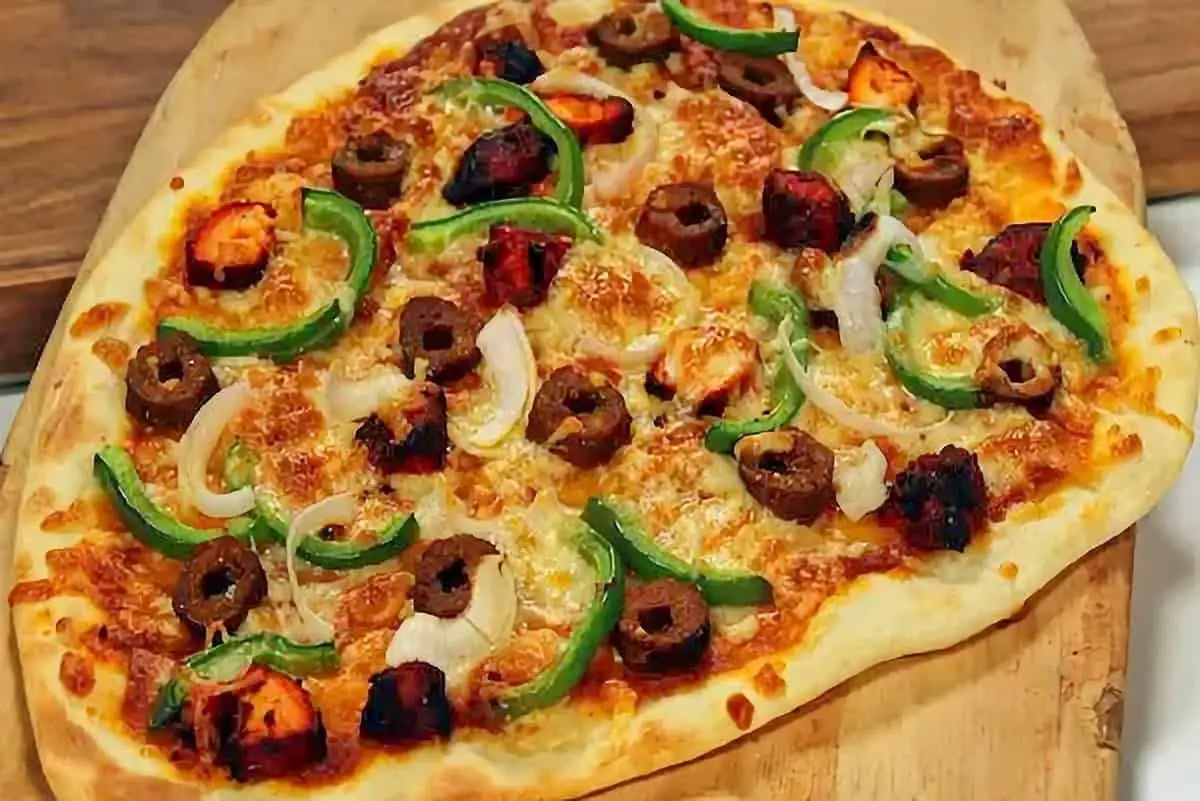 Kebabs are a national treasure in Bangladesh food stalls. Numerous variations on beef and mutton kebabs mean they can appeal to diners of all ages and culinary preferences. Perhaps the most famous of all kebabs, sheek kebab is delicious with a warm, fluffy naan.
Skewered and roasted over hot coals, sheek kebab is a dish made of ground beef or mutton seasoned with various spices. Meat in Bangladesh recipes are typically served tender, with just a touch of charring on the outside. The kebab is served immediately after it is cooked, while still very hot, with Naan, salad, and sauce on the side.
The Sheek Kebabs in Old Dhaka are some of the best in the Bangladesh food stalls. Since the kebab is such a culturally significant dish, neither street vendors nor chefs will ever skimp on quality.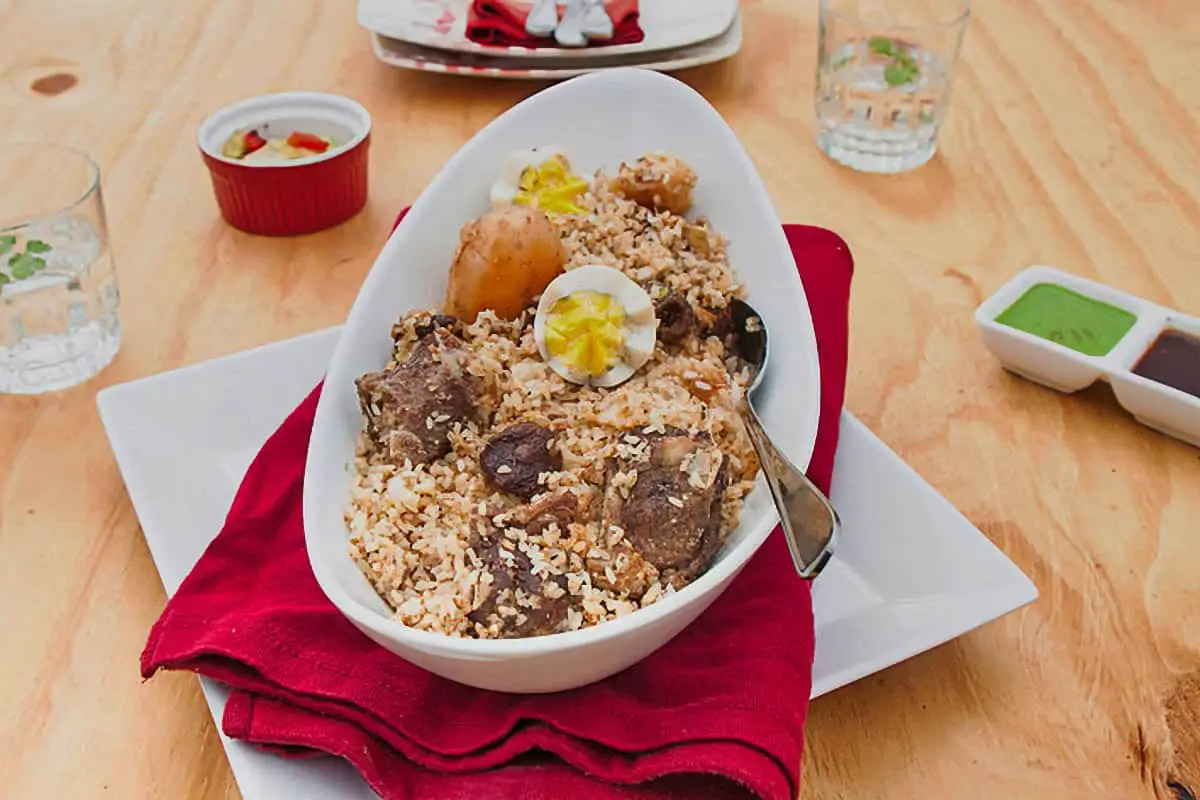 Cooking kachchi biryani is a labor of love and each time it is perfectly paid off when family and friends gather around the table to bond, enjoy and laugh together while savoring delicious, mouthwatering Biryani. It is a perfect celebration food for small family get-together as well as large gatherings.
The Bangladesh fiid of biryani is an essential staple. It's likely that if you're familiar with this dish, you've heard of some of the variations that are cooked in Bangladesh recipes, India, and Pakistan. The word "kacchi" translates to "raw" in English. The meat in this Biriyani is marinated in spices before being added to the uncooked rice at the bottom of the pot.
The rice, which has been washed and seasoned, is piled on top of the meat and cooked at the same time. The addition of potato can give the dish more substance. Unlike some other types of Indian cuisine, Kacchi Biriyani is not limited to any particular time of year or holiday. When visiting, you must try the local Bangladesh recipes.
Fuchka aka phuchka recipe is the most scrumptious and beloved street food of Kolkata which is known for its extraordinary texture, taste and flavor. The perfect outer crisp of puffed puri along with spicy potato stuffing and tangy spicy water at the centre is enough to tickle any Bongs taste buds.
These Bangladesh recipes sold in almost every corner of of the country, by the street food vendors and chaat centres. There is no fixed timing to have this tempting delight, but it is mostly served as an evening snack.
Semolina and flour are combined to form the outer shell. Chickpeas, potatoes, and a blend of spices and coriander make up the filling. Fuchka are typically topped with a sweet and tangy tamarind sauce and garnished with grated carrots or hard-boiled eggs.
Fuchka is a staple of Bangladesh recipes culture. You can't have a proper get-together without serving up a plate of this mouthwatering Bangladeshi food.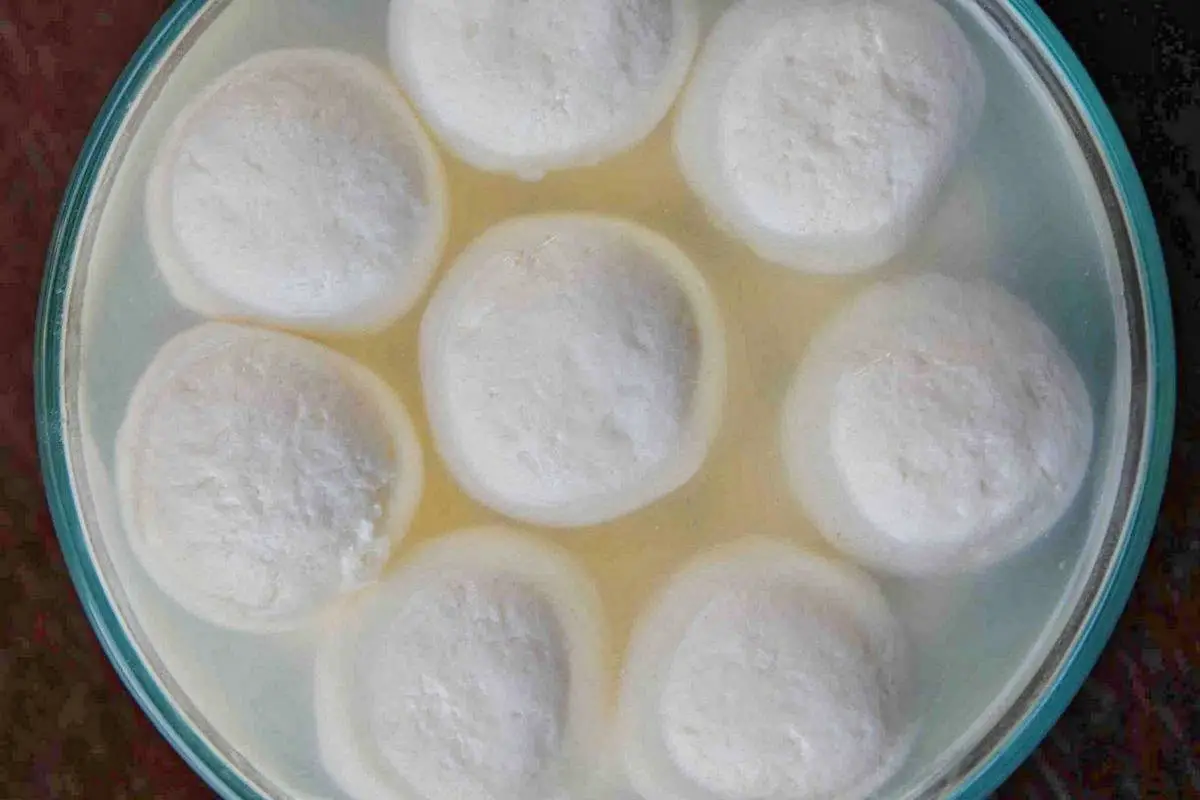 Authentic and traditional bengali milk-based Bangladesh recipe made with chenna. It is known for its creamy and spongy texture with the sweetness of sugar syrup. It is a basic dessert recipe from the Bangladesh food served immediately after lunch or dinner.
The ingredients in rosogolla are so basic and healthy, it's almost embarrassing. Cottage cheese, which is made by straining and kneading fresh milk, is the main ingredient. Once the cheese has been pressed and rolled into balls, they are boiled in sugar syrup until they become soft and marshmallowy. Roshogolla is a delicious dessert that can be enjoyed either straight from the oven or chilled from the fridge.
Roshogolla is the most popular sweet in Bengal, and a staple of Bengali culture. On a dreary day, nothing will do the trick like a plate of hot, sweet roshogollas.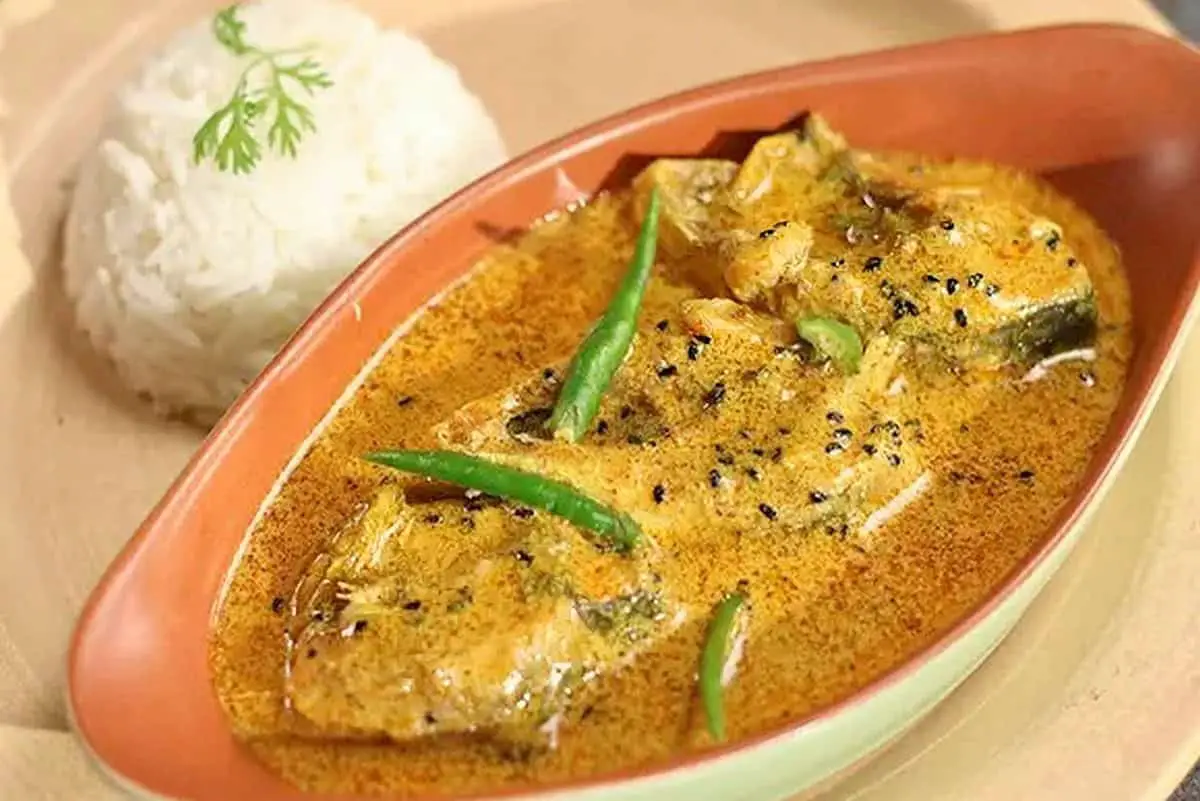 The world's oceans, seas and rivers are filled with fish and other seafood so abundantly that you can never get tire of the variety. Besides the fact that seafood is really delicious and light on the tummy it offers a great deal of health benefits too. Great skin, a healthy heart and sharper brain are amongst a few.
Hilsa is versatile Bangladesh food in the kitchen and can be prepared in a variety of tasty ways. Shorshe Ilish is the most well-known preparation of this fish in Bangladesh recipes. Shorshe Ilish is hilsa fish cooked in savory mustard gravy, and it is traditionally served over white rice for a filling and delicious meal.
All kinds of spices are added to the mustard while it's cooking, giving it a nice kick and a lot of heat. After the mustard thickens to the consistency of gravy, the hilsa fish is added and cooked until it flakes easily. Flavors abound in this Bangladesh food, making it a national favorite.
Khichuri (also known as khichri in the Indian subcontinent) is a Bangladesh food essentially made of rice and lentils. There are an infinite varieties of Khichuri Bangladesh recipes. This version is a basic version quite common in Bangladesh and is often eaten with fried eggplants or scrambled eggs.
Khichuri is the Bangladesh recipe of the famous khichdi, which is widely served in South Asian cuisines. That original version, khichdi, includes the prevalent ingredients of these cuisines: rice and lentils.
In Bengali (the language of Bangladeshi), "bhuna" means fried. Because of that, you can see that this bhuna khichuri will be a bit different from the other Bangladesh recipes. To be specific, it will be drier and grainier, and usually appears in full course meals.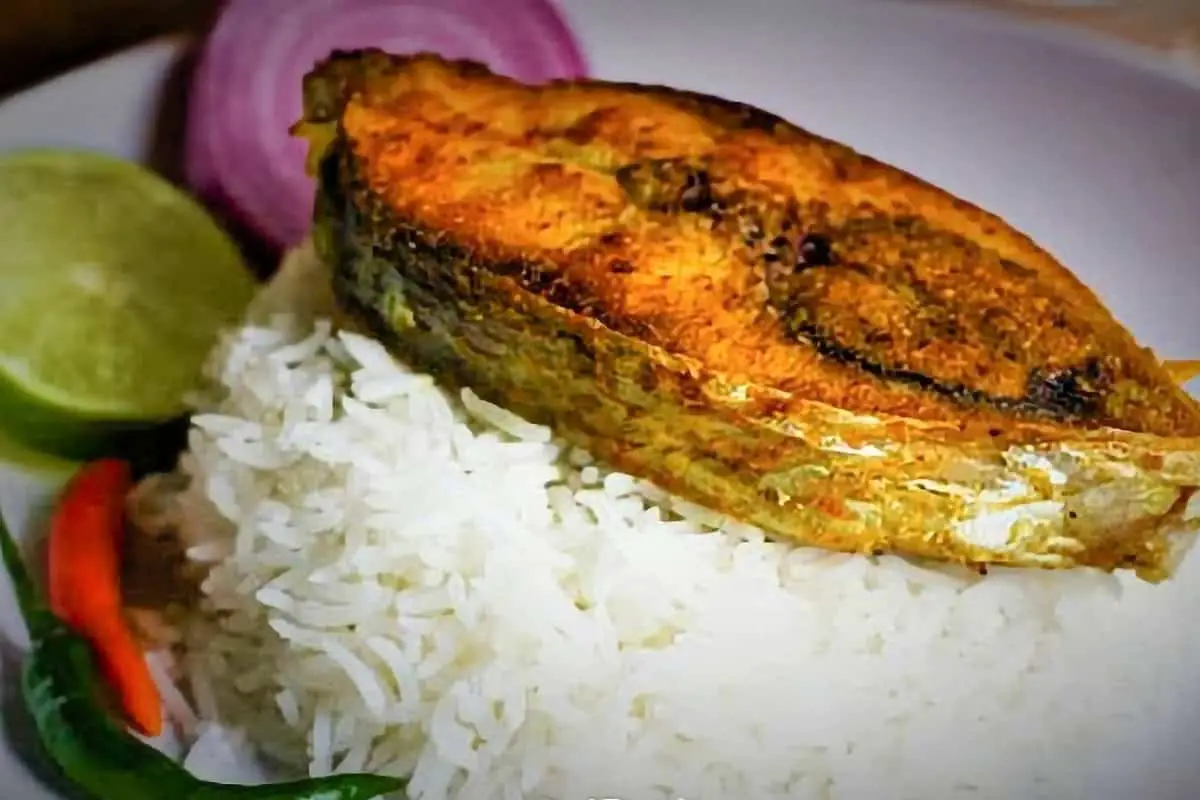 Panta ilish is a Bangladesh that joins a bowl of panta bhat cooked and splashed rice with singed ilish fish. The blend is customarily delighted in urban regions, and it has become a staple dish served on the Pahela Baishakh, a national occasion commemorating the main day of the Bengali schedule.
The fish is normally liberally prepared with turmeric, bean stew powder or different flavors, and the dish is commonly finished off with new stew peppers, onions, and bhorta conventional vegetable or fish crush that is generally filled in as a side dish.
In the world of Bangladesh recipes Morog Polao/chicken biryani is one of the easy chicken recipes and it has a well known stage. This chicken biryani recipe is greatly arranged for eating with family and any special event also.
You could also serve it for entertaining your guests in any occasions. I could assure you that you would get something new in your taste world and would adore it very much.
Let's start our cooking …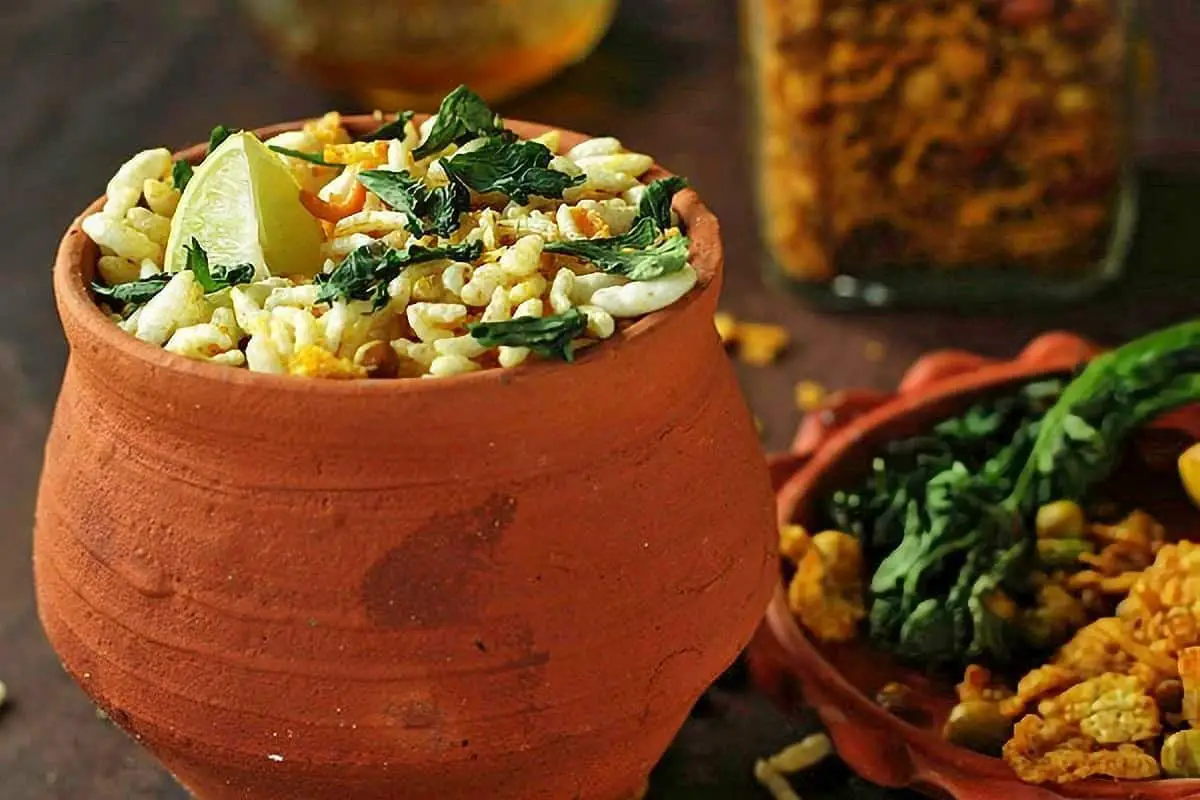 Jhal Muri is a popular Bangladesh food s from Bengal. It is easy- to- make these Bangladesh recipe which can be prepared in a jiffy. All you need is some puffed rice, sprouts, raw peanuts, regular veggies and you are good to go. You can even add sev to it if you like. The best thing about Bangladesh food is that you can alter it as per your choice.
No matter what you add to them, they are always delicious and certainly bring water in the mouth. This Bengali Jhal muri is loved by people of all age groups and can be served on occasions like a picnic, game nights and road trips too. But if you want to pack it for picnic and road trips, skip the lemon juice otherwise it will get soggy.
You can just carry the lemon along as it adds a tangy taste to the Jhal Muri. It can also be served as an evening snack. Try it mouthwatering recipe and home and enjoy it with your loved ones.
---
You May Want to Join Our Boondocking Group on Facebook For More Information
You May Want to Join Our Campfire Recipes Group on Facebook For More Information
For More Photos Visit Our Instagram at World Recipes Daily – Our Big Escape