Food from Burkina Faso is highly reminiscent of that of other West African countries. Sorghum, millet, peanuts, and maize are common staples in the people's diets. Zucchini, yams, okra, pumpkins, spinach, onions, beets, cucumbers, tomatoes, and potatoes are common vegetables consumed by Burkinabe people. Goat, lamb, poultry, mutton, beef, and fish are the most widely consumed meats.
Mutton, lamb, poultry, goat, beef, and fish are all commonly eaten food from Burkina Faso in Burkina Faso. In addition to yams, potatoes, and okra, the people of Burkina Faso eat a wide variety of other vegetables. These include tomatoes, zucchini, carrots, leeks, onions, beets, pumpkins, cucumbers, cabbage, sorrel, and spinach.
8 Great Food from Burkina Faso Dishes With Easy Recipes
---
---
check out our video
---
---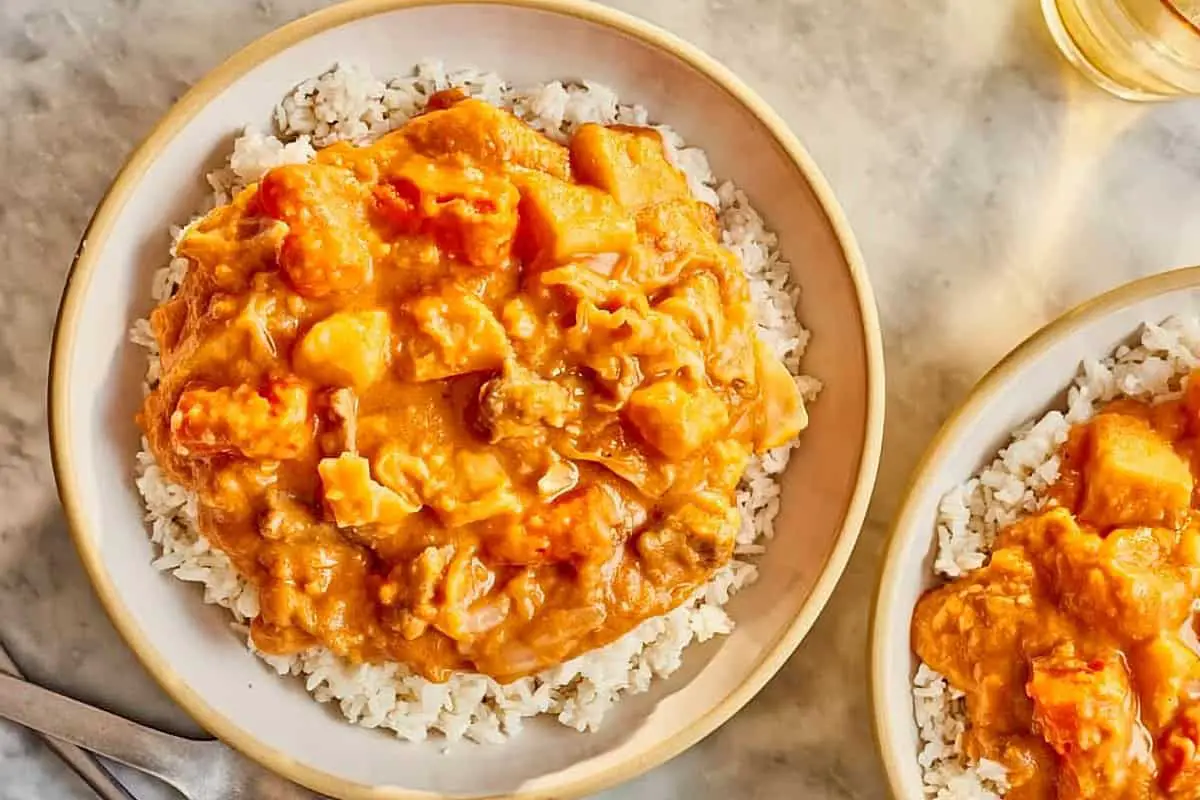 A local food from Burkina Faso known as mafe or tigadeguena is a meat stew, either prepared with lamb, beef or chicken cooked in peanut sauce, sweet potatoes, vegetables and onions. You can add spices if you love your food spicy. During the winter months, I gravitate towards dishes that promise warmth and comfort;
I shudder at the thought of all the chilled dishes I happily enjoyed just months ago in the warmer weather. And out of all the cozy soups and stews, I always come back to the Burkina Faso recipes for mafe.
Mafe is a beautiful blend of rich, creamy peanut butter; savory tomato paste; and hearty vegetables like potatoes, carrots, and cabbage. This version also features tender chunks of beef, although chicken and lamb are commonly used, too. Once you try it, you won't be able to stop thinking about it — which means you'll want it add it to your weekly winter lineup.
Riz gras is a simple meal food from Burkina Faso cooked with a lot of meat and spice. Riz Gras is one of the most popular dishes in Burkina Faso. It is so simple but SO delicious. This Burkina Faso recipes is DEFINITELY worth a try! The flavor in this spicy rice dish comes from produce and easily accessible spices (which I love!). I added chicken to mine to add some protein and round out the meal.
The Burkina Faso recipes for a delicious chicken stew is the real deal. Tendered chicken is marinated in onions and lemon and served with rice. Chicken Yassa is scrumptious West African comfort food that the whole world needs to know about. This delicious food from Burkina Faso is a tender chicken and lots of caramelized onions in a sweet, spicy, lemony sauce.
Chicken, lots of onions, lemon juice, garlic, dijon mustard and one hot pepper to infuse a perfect amount of kick. After marinating, browning and a slow braise, you get fall-off-the-bone tender chicken and sweet caramelized onions in a captivating sweet-tangy-spicy sauce.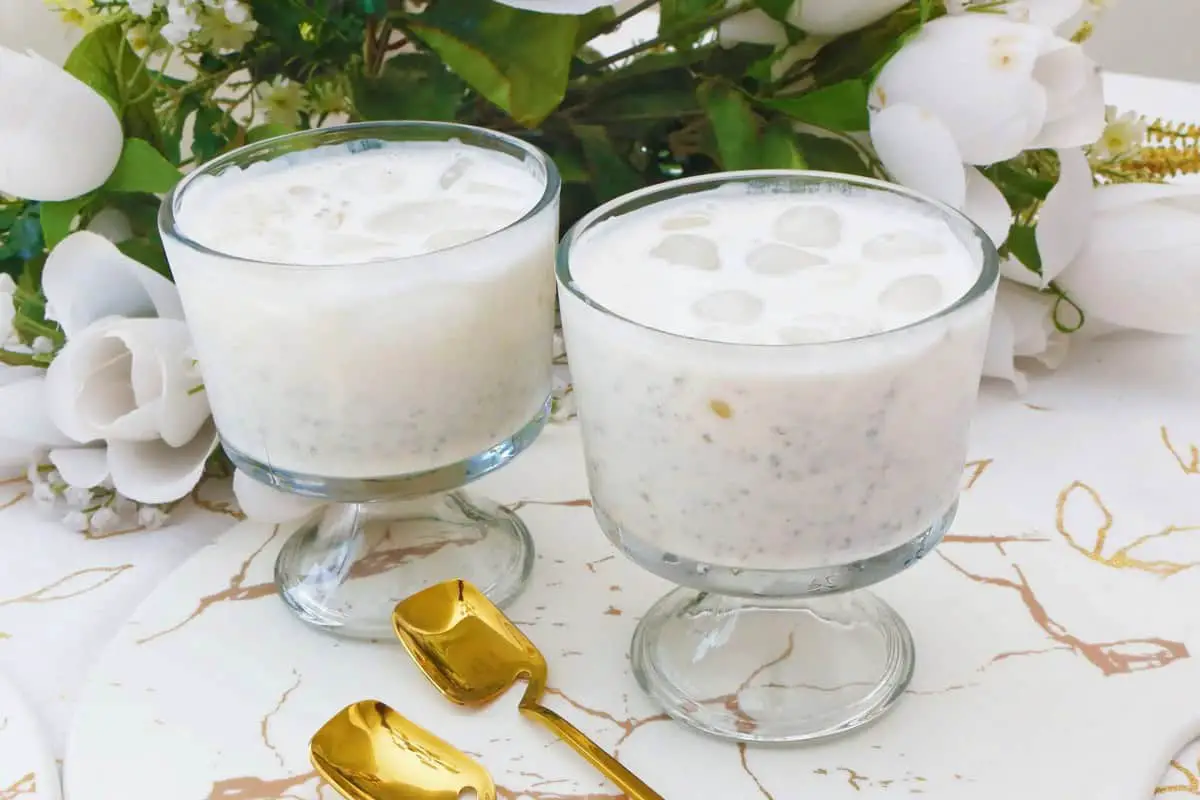 A type of traditional dessert food from Burkina Faso made of couscous millet in yoghurt together with dried raisins and honey. Dèguè or Thiakry is a sweet, creamy and yogurt based dessert that get its origin from West Africa mostly to Senegal, Gambia, Ivory coast, Mali.
It is a sweet Burkina Faso recipes pick for a yogurt-based millet couscous dessert. The millet granules are mainly mixed with milk, sweetened condensed milk, or yogurt. Optionally Some dried fruit such as raisins, desiccated coconut, and spices such as nutmeg are added.
Traditional Thiakry or dèguè is made with a millet couscous, and nothing compares to the traditional version. Not everybody like the millet or you might not have it handy. In that case, other grain couscous will do fine. I even tried quinoa dèguè, which wasn't bad at all.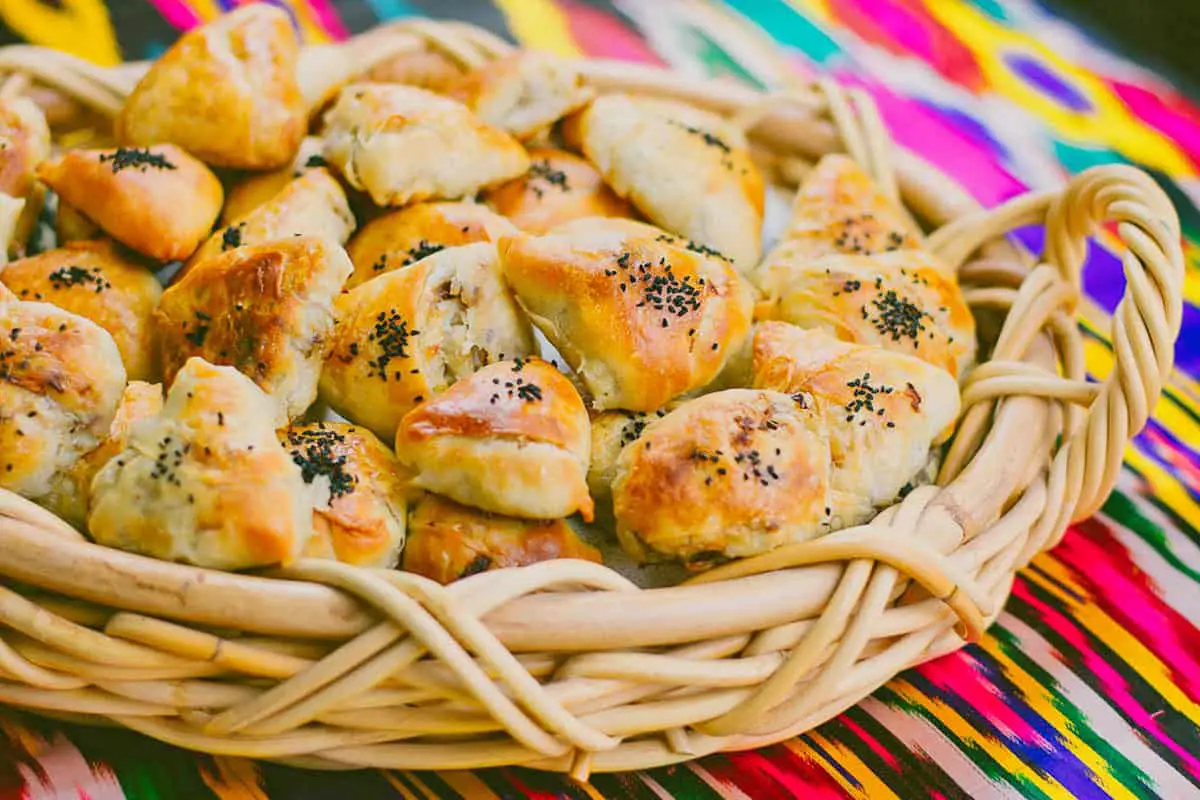 The most popular street food from Burkina Faso is made from ground black-eyed beans whose paste is molded into small balls and fried. It is then served with chicken sauce.
This samsa (samosa, somsa) Burkina Faso recipes dish is super delicious and is very similar to samsas made in the clay oven. Except you will be baking them in your regular oven. The dough is tender and very flaky. The taste is divine, because we will be using either ghee or clarified butter to create tender layers. Let me introduce you to a new way of making uzbek samsa with this samsa Burkina Faso recipes dish.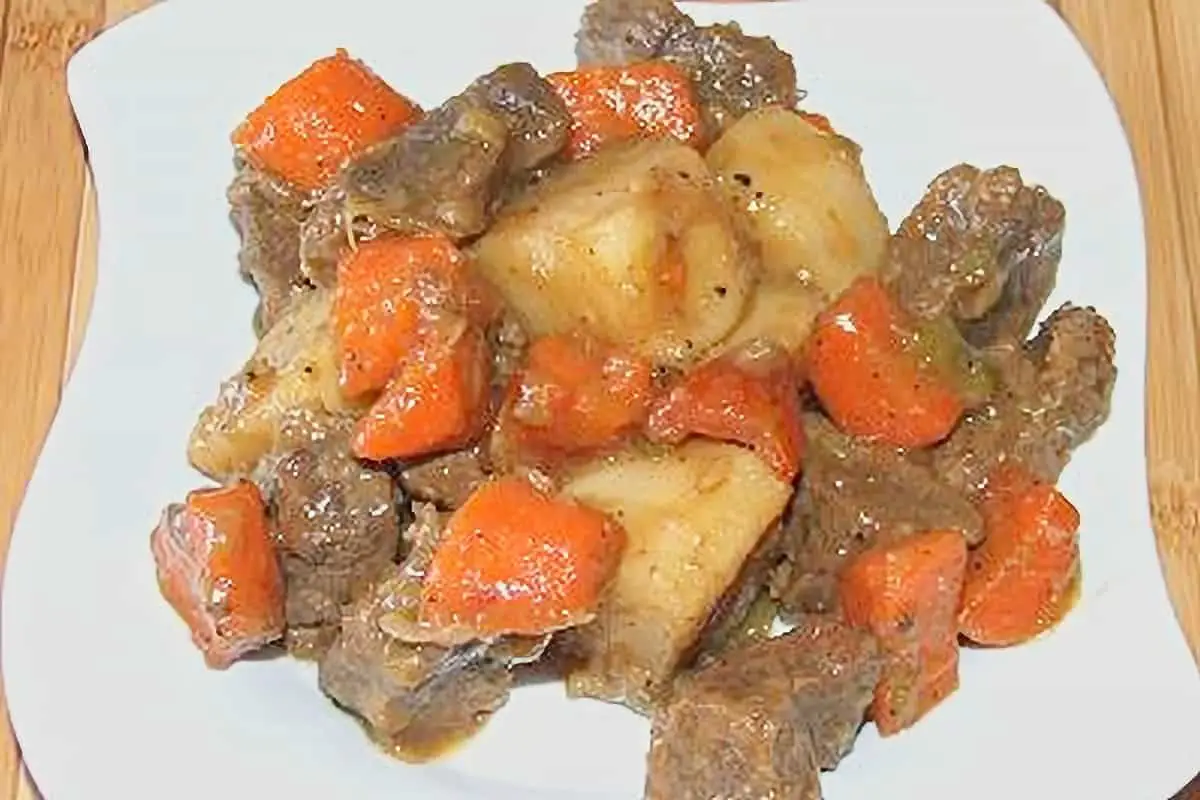 Ragout d'igname is a yam stew that is a popular food from Burkina Faso. The key ingredients used in the dish are yams, garlic, ginger, onions, carrots, peppers, and tomatoes. This casserole-like dish is typically seasoned only with salt and pepper, and when the yam is soft and the sauce thickens, ragout d'igname is ready to be consumed, preferably piping hot.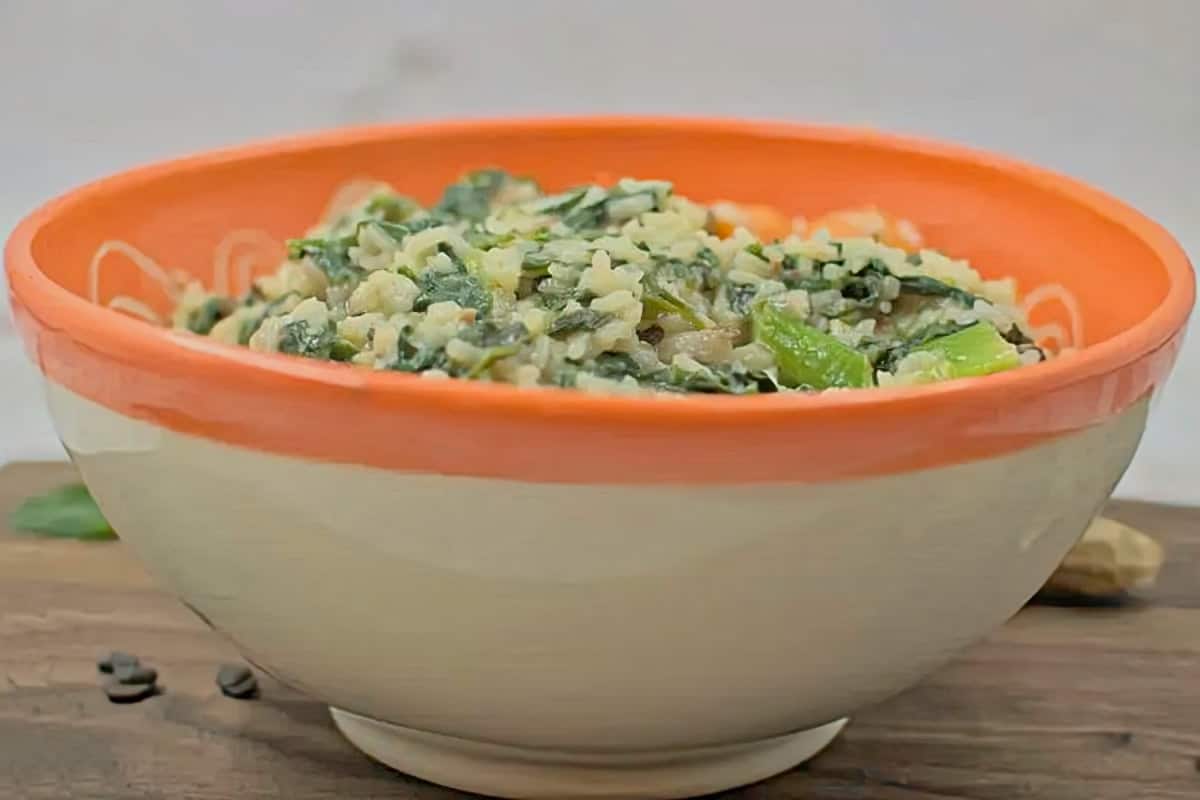 Babenda is a popular one-pot food from Burkina Faso based on bitter greens such as spinach, kale, mustard greens, or swiss chard. What makes this dish quite interesting is the addition of fermented locust beans, called dawadawa or soumbala, imparting a pungent flavor that is reminiscent of blue cheese.
From our last stop in Japan, we're now back in West Africa. This week we visit Burkina Faso and cook a vegan food from Burkina Faso known as babenda, a simple one-pot rice dish with leafy greens.
The Burkina Faso recipes for babenda are very interesting thanks to soumbala, or fermented locust beans, an important flavor component across most of West Africa. Read on to learn about more about Burkinabe cuisine and soumbala or jump straight to the Burkina Faso recipes.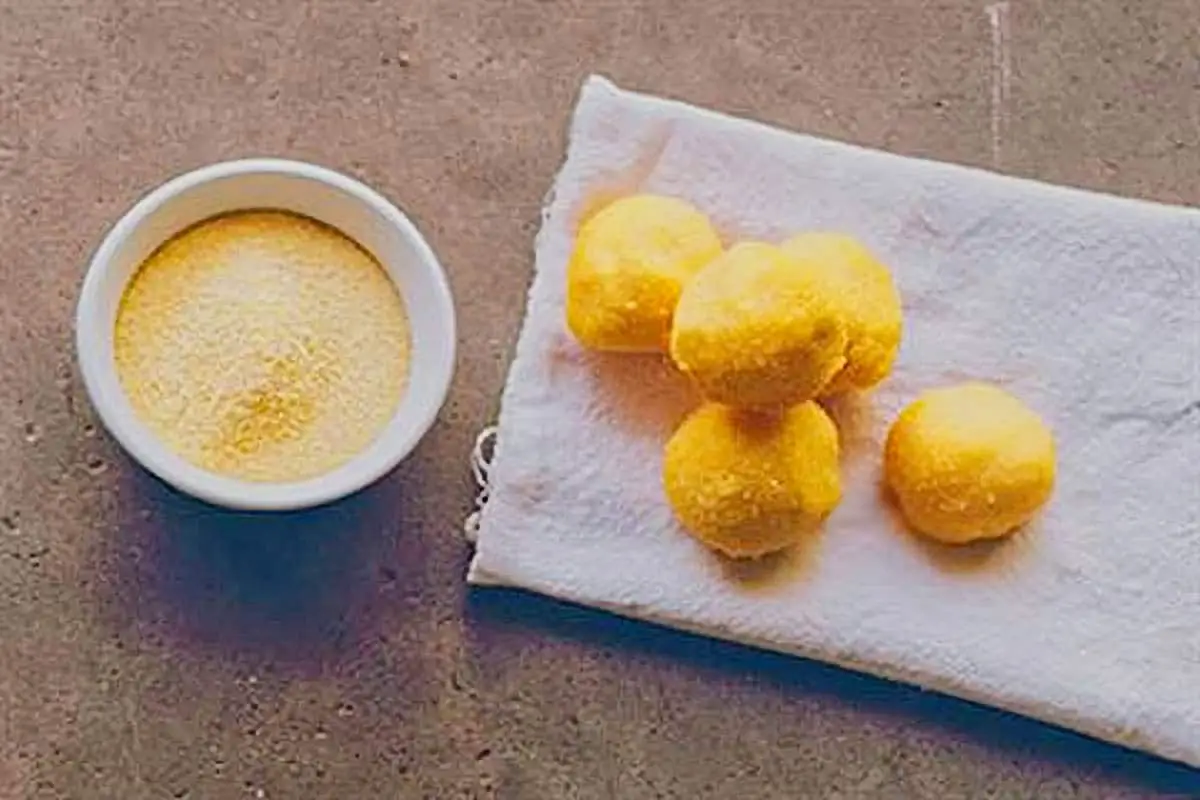 Tô or saghbo is a dough-based food from Burkina Faso, ugali-like dish consisting of cooked millet, corn, or sorghum that is stirred vigorously until it is formed into a smooth paste. It is consumed with various stews and sauces which are made from meats or vegetables.
The food from Burkina Faso is most commonly paired with okra sauce, made by slowly simmering okra in water with seasonings such as salt and pepper. Tô is never eaten on its own, and it will always be accompanied either by soups, stews, or sauces.
---
Want more ideas to round-out your Recipe Box?
A lot of great options are in these posts!
---
---
You May Want to Join Our Boondocking Group on Facebook For More Information
You May Want to Join Our Campfire Recipes Group on Facebook For More Information
For More Photos Visit Our Instagram at World Recipes Daily – Our Big Escape