The Budget Western Canada Travel Guide includes 18 Important Travel Planning Tips that will allow you to see and do more on your budget. Learn how you can benefit.
Welcome to the Western Canada Travel Guide! British Columbia has enjoyed something of a boom time over recent years, attracting a growing body of visitors from both overseas and south of the border. Tourism has certainly played a significant role in helping the province retain a degree of prosperity that remains a step ahead of neighboring Alberta. Once you have visited Western Canada chances are you'll become one of the many thousands who dream of somehow, someday, relocating to this often idyllic part of the world.
Blessed with stunning natural scenery, rich in wildlife, boasting a lively cultural scene, and often ranked among the best places in the world to live – it is easy to understand why 'Vancouver fever' is a very genuine thing. Step northwards beyond those cozy confines and you'll end up in the Yukon – an altogether much more remote and different place – that again has a knack of getting under the skin in all the right ways.
What Are the Best Places to Visit in Western Canada?
In quite a number of ways, Western Canada is often similar to Switzerland (and don't worry – the prices aren't usually quite so steep!). While most people will associate Whistler and the Okanagan Valley with skiing and snowsports, these are really year-round destinations that offer a perfect backdrop to hiking, camping, biking, nature walks and so on.
Taking Whistler as perhaps the best example of this, you'll find no shortage of golf courses throughout the valleys that are often only a short distance from the most famous slopes and resorts. Even if snow sports aren't necessarily at the top of your travel agenda (or matches your budget) there is no end of other ways to enjoy the glorious scenery – especially given that it is only a couple of hours drive from Vancouver.
Don't fall into the presumptive trap of assuming that all of the British Columbia national parks are much alike! We at the Western Canada Travel Guide would recommend that you do a little background reading when deciding which of these five-star national parks best match your interests. Yoho National Park is arguably the most scenic for those who like their mountains rugged, waterfalls lively, and like to take advantage of an excellent network of hiking trails graded according to accessibility/difficulty.
Glacier National Park is more challenging across the board – and home to the most spectacular 'Alpine' peaks – and also the best place for enthusiasts to spot bears, caribou, mountain goats and a host of high altitude birdlife. Mt. Robson Provincial Park is where you'll find the most stratospheric peaks, try and take the 25km 'Valley of the Thousand Falls' hike if you are up for a rewarding challenge.
Anyone interested more in deep gorges (and the chance for some white water rafting) then perhaps Kootenay National Park – which leads into the more easterly Banff National Park – is the choice for you.
Whichever national park you choose – and many opt to at least try and dip a toe in each of them – you'll quickly see why these are the biggest draw to the region. In terms of scenery alone they are individually perfect, and when you have that opportunity to traverse between them so easily it can make for an utterly idyllic road trip adventure. We'd also recommend that you try and visit some of the lower altitude parklands as well.
The Queen Charlotte Islands are well worth the effort to get to and in our opinion one of the most atmospheric and unique parts of North America. Vancouver Island is a much 'closer to home' option for those looking to escape the crowds, while Salt Spring Island is so tranquil and other-worldly that it's the perfect place to set up camp for a few days and take in some casual walking (perhaps between the region's outstanding local hostelries…).
Vancouver is a fantastic city and visitors should aim to spend at least three or four days here checking out the many delights. Stanley Park is great for a casual stroll (in Canadian terms), and be sure to check out Granville Island for some restorative drinks afterward. Gas town is the liveliest neighborhood where you'll handily enough find a good variety of budget orientated accommodation.
Check out the handicraft markets and galleries for some cheap and fun downtime. We'd suggest taking a cycle tour of the city to help get your bearings and to see the famous suspension bridge from all the best angles.
Remember that there's more to Western Canada than just British Columbia. Yukon up to the north is often considered more akin to Alaska – and that should give most visitors an idea of what to expect. Kluane National Park is incredibly other-worldly and you'll be incredibly unlucky not to spot a huge variety of wildlife as you traverse those mighty slopes.
Mount Logan is a perfect choice for more technically minded skiing and climbing, while Tombstone Territorial Park is more easy-going for those looking to enjoy the scenery without needing to necessarily clamber through it. Check out the Takhini Hot Springs for the perfect natural restorative – that geothermal heat is utterly magical after a long few days hiking.
---
Now that you are reading the Western Canada Travel Guide, what's next? Let's learn more about other country trips.
Budget Central Canada Travel Guide – 8 Ways to Save Money
Budget Eastern Canada Travel Guide – 8 Ways to Save Money
Budget England Travel Guide – 8 Ways to Save More Money
Budget France Travel Guide – 8 Ways to Save More Money
Budget Ireland Travel Guide – 8 Ways to Save More Money
---
Western Canada Travel Guide – What Are the Best Things to Do in Western Canada?
As you may have guessed correctly the great outdoors is the big draw when it comes to this part of the country. While Central and Eastern Canada also offer absolutely incredible scenery, that what you'll discover in the Westerly parts is – in our opinion – just a little more breathtakingly spectacular. A fair correlation would be between the Austrian and Swiss Alps. Both are incredibly beautiful but those utterly unique, one of a kind landscapes that almost seem like they have their own personality, are more common around British Columbia and Yukon.
That – of course – is just in the opinion of the Western Canada Travel Guide and we wouldn't want to detract one bit from the near peerless beauty of the rest of the country. But once you've explored the west of Canada at length we're confident that you'll understand exactly what we mean.
How you choose to enjoy that natural splendor is going to comprise a significant chunk of how you end up spending your time here. For variety alone, we'd suggest visitors try and split their time between hiking, cycling, driving, and perhaps also the occasional train ride (especially if you do not arrange your own transport). As with the rest of the country, the distances involved can become pretty significant once you get past those areas directly close to Vancouver, so pay some serious consideration towards this when planning your visit.
You'll find vehicle/bike hire places pretty much everywhere and some guided tours/expeditions can be well worth the money when they include transportation out to the trickier to reach locations. We'd suggest looking out especially for those run by conservation charities as more often than not they'll be the most informative.
Adrenalin junkies will have no end of opportunities to push their limits throughout Western Canada. Canmore is perhaps the best for climbing, although you may find the chance to climb the Athabasca Glacier even more tempting (you'll need a tour for this). Check out the beaches along Tofino for some surprisingly impressive surfing.
White water rafting is offered in most of the major national parks and is something which even those who don't usually lean towards adventure tourism ought to try out. Zip lines are also growing in popularity over recent years with some now stretching for a jaw-dropping two kilometers! No matter where you go for your all-action activities you'll be blessed with amazing scenery and staggeringly beautiful views.
No matter how impressive your stamina reserves might be, chances are that sooner or later you'll need to take a breather! There's plenty to do outside of Vancouver when you opt for a 'lazy day' – and we'd recommend checking out some of the weird and wonderful attractions you'll likely stumble across during your travels. The Klondike is still packed full of gold-related museums and points of interest, Barkerville Historic Town is well worth a trip for a 'warts and all' look at frontier culture from back in the day.
Head-Smashed-In Buffalo Jump is much more than just an Instagram worthy photo opportunity. It's actually a fabulous aboriginal cultural resource that provides fascinating insights into the pre-colonial culture of Western Canada. Fort Langley Historic Site is well worth a trip for more costumed revelry, and Craigdarroch is home to the region's very own stately home.
The Western Canada Travel Guide assures you that these are just a handful of the amazing variety of ways to occupy your time here. The best way to think of this region is to anticipate spending a high proportion outside taking in the scenery (and skiing if that's your scene), mixed up with big-city Vancouver and trips to the more regional attractions as you pass through them.
Western Canada really lends itself to those who are up for a multiple destination road trip/tour as this is the only way to come close to fully appreciating the diverse majesty of all those contrasting parts. Throw yourself into this part of Canada and you'll be amazed at how rewarding it can be. Oh – and did we mention the whale watching opportunities off the western coast yet?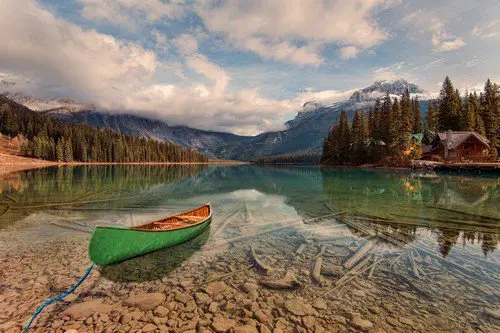 Western Canada Travel Guide – When is The Best Time to Visit Western Canada?
High season is during the warmest time of the year (July/August) that allows for glorious hiking, reliable weather, and the opportunity to check out the many seasonal festivals and markets. Unsurprisingly it is also the busiest time of year – expect higher prices, especially on accommodation, and book hostels/budget choices as far ahead as possible.
Shoulder season – a couple of months either side – is damper and sometimes noticeably chillier. Prices are more reasonable and you'll rarely struggle for a good place to stay. Most attractions are open but may operate limited hours. For budget visitors who are able to adapt their plans at short notice, this is probably the best time to visit.
November – March is low season throughout Western Canada with the exception of the ski resorts which will be in full swing. Prices will be very high over the festive period! Temperatures will generally be very cold/below freezing and hotels away from the slopes may close entirely (or offer substantial discounts). Only attractions within the major cities and ski resorts are likely to be open.
Western Canada Travel Guide – Do I Need A Tourist Visa in Western Canada?
Western Canada is well used to visitors from across the planet and most will have no difficulty gaining entry. It is worth pointing out that while US citizens can visit without a passport (ID is still required) and approximately 40 countries including those from most of the EU, Australia, and NZ only need to arrange online visas (about $7) and bring a passport valid for at least six months, the rules beyond this are rather strict. Those from elsewhere should check their entry requirements and apply for visas at least a few weeks ahead of their travel date.
Most visitors can stay on tourist visas for up to six months providing they have the means to support themselves. Different rules and complexities apply to those who plan on working during their stay. It is worth mentioning that under the table employment has been considerably clamped down on throughout the ski resorts! It is possible to extend your stay longer than your initial visa allowance but you'll need to apply at least a month ahead of expiry and have a good reason alongside proof of funds.
While the border crossing between Western Canada and the USA is usually hassle-free the recent growth in black market marijuana export has resulted in more vehicles being searched than was previously the case. This can be disruptive and time-consuming so make allowances for it when necessary. Although border agents claim that their searches are random the reality is that carloads of younger international tourists are more likely to be stopped on both sides.
Western Canada Travel Guide – What Currency Is Used in Western Canada?
The Canadian Dollar (CAD) currently exchanges for around CAD1.33 = 1USD. The Western Canadian economy is generally a little stronger and more resilient compared to the rest of the country. Visitors should anticipate slightly higher prices across the board especially in Vancouver and other popular destinations.
You'll have no problems using card payments for the vast majority of your larger purchases throughout Western Canada although a little cash is handy for casual expenses. ATMs tend to offer the best rates for cash withdrawals/currency conversions although this can vary. Some banks offer preferential rates to international partners so research this before you travel – getting it right can save you hundreds of dollars!
Thanks to comprehensive internet coverage you'll be able to manage your money online in most places although this becomes understandably patchier up in Yukon.
Like the rest of Canada, there is usually some room for haggling and negotiating certain costs. You'll likely have more success when looking to arrange additional services/tours/nights on top of existing commitments especially if you are part of a larger group. For example, if you are a party of six people try and negotiate ski hire for the cost of five. Discounts will rarely be more than 10-20% and listed prices tend to be set in stone.
Do I Tip In Western Canada?
Canada has a tipping culture that very closely resembles what you'd expect to find in the USA. 15-20% is the norm for restaurant meals, as is a dollar/drink in bars and leaving a fair amount of change on top of a cab fare. Despite large parts of Western Canada being geared specifically towards the tourist industry, those tipping policies operate pretty much everywhere.
Check to see what is automatically added to bills before leaving cash – some places apply a standard service charge when settling the bill, while others leave it to their customer's discretion.
Unless you receive especially poor service it's considered very poor form to skip on leaving tips in Western Canada. Budget travelers would be well advised to factor this tipping culture into their budgeting plans as they can seriously mount up.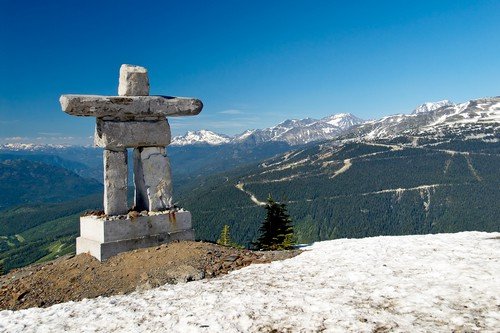 Western Canada Travel Guide – What Kind Of Budget Do I Need In Western Canada?
Canada isn't a cheap country to visit but it doesn't have to break the bank either. How you choose to explore Western Canada will make a substantial difference in how expensive your costs end up being. There will be long stretches when you'll barely have to spend much whatsoever on top of your basic necessities such as transport, accommodation, and sustenance.
Eat flexible and make use of convenience stores and self-catering accommodation, and you can save a substantial amount compared to what you'd be spending enjoying three restaurant/diner meals a day instead. Alternatively, stay somewhere nice, enjoy yourself to your heart's content and brace yourself for a substantially higher credit card bill.
The crux to take away from this is that two people could enjoy the exact same day exploring a national park's hiking trails but one can easily end up spending $100+ extra per day. With that in mind, here are three very approximate budget projections for what you can expect to get for your money in Western Canada. Remember that prices in the big cities and popular towns/resorts can easily cost 20%+ more than what you'd pay over in Alberta.
Budget ($100/day max)
Realistically you're going to struggle to do much skiing on this level of budget. Lift passes alone start at anywhere between $50-100/day and even budget accommodation such as hostel dorms start at about $30-40/night during peak season.
But as we have discussed already, there's no reason why you cannot enjoy the best of Western Canada without having to ski! While the summer months are going to be pricier, providing you book your hostels ahead of arrival and are happy to limit the number of restaurant/dinner meals to a handful, you can still easily get by on a limited budget.
Around $50/day should be enough after you have covered accommodation to cover the costs of food and transport. Sharing a car hire is an affordable, flexible, tried and tested way to explore BC and Yukon. Save up anything left over to cover additional 'experience' opportunities such as tours, rafting, bike hire and so on. Providing you are careful to keep an eye on your budget and can plan/book ahead, there's no reason why you cannot get by on a $100 maximum daily budget in Western Canada even during the busiest times of the year.
Mid-Level ($150-200/day)
This kind of budget will cover a good-enough double hotel room ($100-140/night depending on location), vehicle hire ($60-80/day maximum), gasoline, one or two cafe/restaurant meals each day, and leave a little leftover for those essential additional expenses. You could realistically enjoy the peak snow season on this kind of budget providing you are able to book budget accommodation well in advance and bring as much of your own equipment as possible.
Ski and gear hire can substantially increase your costs so remember to make allowances for that when packing your bags.
If you are planning on touring the country in a flexible, diverse, and openminded manner then around that $150/day figure should be plenty. While prices do go up during the peak months they are rarely going to become stratospheric providing you are able to split the essential costs with others.
Car hire is the best way to get around, although look at alternatives if you are intending on staying longer in specific parts and are willing to use (sometimes limited) local transport and bike hire. Try and save a little each day so you can splash out on those most memorable experiences when you choose. Guided one-day nature/wildlife hikes are usually about $40-50/person while rafting is a little more.
High-End ($250+/day)
Top-quality accommodation tends to start at around the $250/night mark and those rates can inflate by as much as 50% during peak ski season! You'll certainly get what you pay for – just remember that additional daily expenses are also going to add up.
Vancouver plays home to one of the best and most varied culinary scenes in North America – so take advantage of that and don't let the $60-80/person menus put you off. Private car hire is still the best choice for getting around although you may want to consider internal flights should you wish to head further north ($100+/person).
While much of the best of Western Canada is fundamentally free to enjoy, the advantage you'll have with this sort of bankroll is the opportunity to explore from different angles. Balloon rides are one example (about $75/person), pony trekking ($100-160/day) and guided mountain climbing ($120+/day) are others.
There's no shortage of ways to spend your cash throughout Western Canada and the fact is that there are fewer better places to do so. Perhaps consider holding back on that ultra-luxurious hotel suite to spend a little more enjoying these kinds of activities instead – although the choice is yours!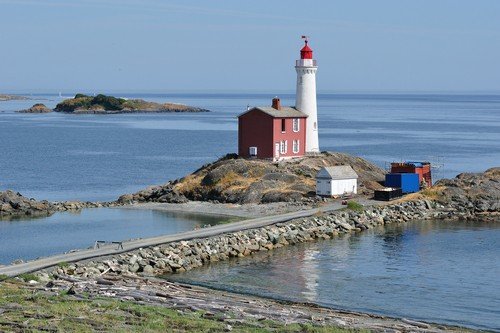 Western Canada Travel Guide – What Languages Are Spoken in Western Canada?
English is the defacto language throughout Western Canada although you'll still notice plenty of French and indigenous signage as you travel about. It is unlikely that you'll encounter any difficulties communicating during your stay here.
Western Canada Travel Guide – What Religions Are Practiced in Western Canada?
Western Canada is considered to be 'less religiously-minded' compared to the Central and Eastern provinces although you'll not really notice much of a difference. While Canada operates freedom of religion those who do practice tend to keep their observances pretty private. You'll have no difficulty practicing your own beliefs should that be applicable.
Western Canada Travel Guide – Practical Tips From The Western Canada Travel Guide
At this stage of the Western Canada Travel Guide, we'll turn our attention more towards the basic practicalities of traveling through and enjoying this wonderful part of the world. It is sometimes easy to consider the Western provinces – especially British Columbia – as being somewhat more affluent, liberal, and some may say aloof compared to the rest of the country.
The reality is somewhat different! While the region is certainly a little richer you'll not likely notice much of a difference – people do not automatically dress better or drive flashier cars. Vancouver's ethnic diversity certainly helps to add a more cosmopolitan air to the city but is hardly much different from what you'll also find in Toronto. The real reason why Western Canada is that degree pricier and more exclusive is that it's a breathtakingly wonderful, gorgeous, and enviable place to live!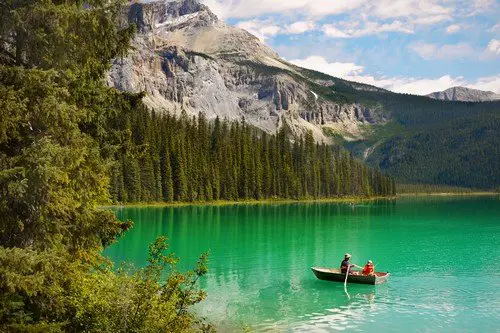 Western Canada Travel Guide – What About Health and Safety in Western Canada, Is It Safe?
Western Canada is an especially safe place to travel. While there is some crime – almost always property/money related – in the larger communities it is rare for visitors to be singled out, and even less likely that they'll encounter any violence. Providing you take suitable precautions you'll be extremely unlucky to fall victim to any crime during your stay. Remember to remove valuables from parked cars, use hostel/hotel safes, make copies of essential documents, and so on just like you would anyplace else.
While marijuana is legal for recreational use there are quite strict rules on where it can be purchased and consumed. Follow these carefully and appreciate the fact that now all people in Western Canada have fully embraced decriminalization. Being stoned in public is frowned upon and driving under the influence is a serious offense.
Canadian healthcare is the envy of many – and they pay for it through their rather high taxes. Unfortunately, visitors will need comprehensive insurance coverage otherwise they'll be facing an enormous bill for that world-class care. Even one-off trips to the doctor are pricy. Make sure to shop around for suitable cover that accounts for any riskier activities. If you are hiring a vehicle check to see what coverage you'll need to avoid overpaying (a common mistake that many people accidentally fall for).
Coverage is excellent although but appreciate that you'll be waiting longer for medical services in remote regions especially up in Yukon. Should you lose your prescription you'll most likely need to visit a Canadian doctor to have medications reissued. Take copies of your documentation to speed up this process. Pharmacies are well stocked and chances are you'll be issued with familiar branded medications.
Environmental risks are the #1 cause of people hurting themselves in Western Canada. Know how to look out for the warning signs of dehydration, sunstroke, frostbite, and so on according to what time of year you'll be visiting. Bug repellent is a good idea for most months. Ticks are also a common issue so make sure you know how to check and safely remove them. Tap water is almost always drinkable but may not taste that good.
Western Canada Travel Guide – What is the Best Transportation in Western Canada?
The Western Canadian landscape utterly lends itself to a road trip. Most visitors will look towards arranging their own form of transportation if they intend on exploring these provinces in detail. The added flexibility really does make a difference especially compared to the sometimes limited public transport options. Independent travelers can certainly get around Western Canada using the rail and bus network but are likely going to need to plan a little more thoroughly ahead.
Bus services tend to operate on a local/regional basis so expect to get somewhat creative when planning longer journeys. The railways are fantastic and provide a leisurely way to enjoy some amazing scenery along certain routes, but don't tend to branch out too far away from the larger urban zones. Combining trains and buses is feasible but hiring your own transport rarely costs much more and is certainly a degree more convenient.
The Western Canada Travel Guide highly recommends that visitors try to use a variety of transportation options when they can. Biking through many of the national parks is a wonderful – and environmentally sound – way of seeing these pristine regions, and most urban areas also provide dedicated cycle lanes. Hire is easy to find and dependably good value.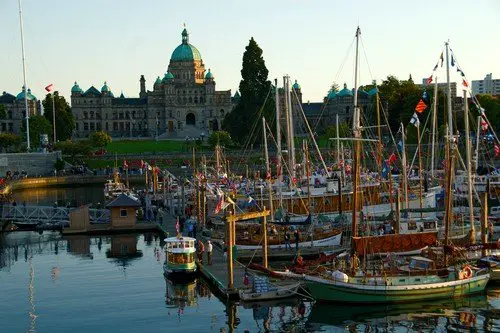 Western Canada Travel Guide – What Are the Best Accommodations in Western Canada?
Keep an eye out for the substantial increase in hotel and motel prices during the peak season. Often you'll find that options just a little away from the most popular cities and destinations are considerably cheaper – and again this is one of the ways where having your own transport can make a substantial difference.
During the peak season booking ahead mostly serves to guarantee a room/bed for the night and you'll not likely find much in the way of savings. That being said, room rates are much more reasonable across the board during the shoulder season and there are bargains out there. Remember that there is almost always a degree of space for haggling with accommodation costs providing there are rival businesses close by that also have vacancies.
Camping is extremely popular in Western Canada and once again you may be well advised to book your spot in advance at the most popular sites. Prices are fantastic value especially once those are shared among a group. Most campsites also offer some form of lodge/chalet style accommodation to cater to passing hikers.
These do book up well ahead during popular times of the year but can be wonderful options for those who plan on spending plenty of time exploring. Check with the Canadian Parks Authority to see a comprehensive breakdown of camping/lodging options around all the most popular trails.
One thing you'll never be short of in Western Canada is choices when it comes to places to stay. B&Bs often offer great value in comfortable surroundings but don't rule out the handiness of bargain-basement motels either. There aren't a huge number of hostels outside of the major cities but there are similar kinds of accommodation designed specifically for those spending time outdoors. If you don't mind the prospect of sharing a dorm with a Scout troop they can again be excellent options.
There's also no shortage of private online accommodation listings throughout Canada hosted by sites such as Airbnb. The Western Canada Travel Guide recommends that budget-conscious visitors, in particular, take the time to check out such options.
Western Canada Travel Guide – How Can I Practice Responsible Tourism in Western Canada?
Green politics hold a significant and growing political sway throughout British Colombia. The recent controversy over substantial new oil pipelines and the risks they pose to already endangered wildlife has brought environmental issues to the forefront – and visitors will be impressed by how much local people tend to care for their surrounding lands.
Such examples are one of the reasons why Western Canada is fairly considered one of the most progressive places in the world for how to responsibly manage the conflict between resource exploitation and natural preservation. It isn't perfect by any stretch but there's plenty of green lights indicating in the right direction.
As a visitor, you should pay close attention to the (often very long) lists of restricted activities in the national parks and be aware that these are often different between them. Some will allow campfires while others will absolutely not. Follow these carefully and it should go without saying make sure to carry your rubbish away with you. Forest fires are a growing issue throughout Western Canada and the country as a whole so don't make the issue any worse.
Not a huge proportion of visitors so Western Canada is inclined to head up to Yukon. Those parts of the country may have traditionally leaned towards romantic notions of self-reliance (and inherent conservatism) but that has all started to change rather recently.
Yukon has an enormous amount to offer bold travelers – with barely any of the crowds you'll likely bump into further to the south. If you have the time and make the effort this can be a genuine highlight of any Canadian adventure – so do your bit to remember the Yukon communities and head up for something truly special.
Western Canada Travel Guide – What Food Should I Try In Western Canada?
Something you'll notice quite prominently in Vancouver is how much the locals love their fusion cuisine! Throwing in a little Vietnamese flair can add a certain kick to Canadian classics – so why not try out a BC Sushi Roll? This delicious combination of hot barbecued salmon wrapped with cucumber and a sweet glaze sauce is out of this world – and a perfect example of what kind of delights you'll find in this amazing city.
Check out the (in)famous JapaDog if you have the chance (hotdog served with crispy fried seaweed is surprisingly delicious). If that still doesn't sound unhealthy enough, then perhaps a Butter Chicken Curry Pizza is more to your tastes. Yes, that is a pizza with a creamy curry on top!
There's plenty of amazing healthier dishes to try out too of course. Western Canadian seafood is considered among the best in the world, with the salmon and crab being a common feature on most menus. Visitors with food allergies or restrictions will have no problem getting by in Western Canada. Veganism/vegetarianism is common throughout BC and even Yukon will likely be able to cobble together something appropriate.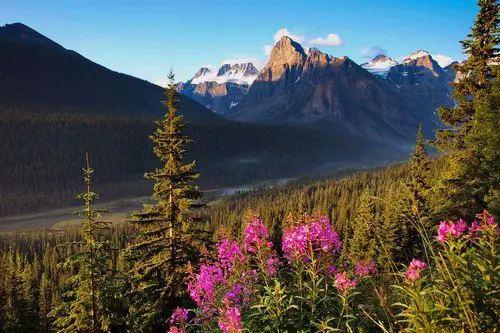 Western Canada Travel Guide – What Should I Pack for A Trip to Western Canada?
As with pretty much the rest of Canada you should pack whatever you can that you'll need for the outdoors as new gear/clothing can be pretty expensive. Waterproof and hardwearing are the names of the game although your clothing selection should match the season. Hats are never a bad idea but make sure you have a good pair of boots that are already well worn in.
You'll be needing those! Waterproof torches, electricity converter (if needed), battery pack, and perhaps some simple camping tools are all worth taking if you assume you'll be needing them. Crime rates are low enough not to need to worry about money belts but you should still make copies of essential documents and perhaps save them securely to The Cloud before traveling.
If you are planning on skiing and/or undertaking expedition-style hikes then it makes sense to bring as much gear with you as you can to help reduce those hire costs to a minimum. A good proportion of organized hikes will provide necessary equipment but check these beforehand (ideally before you even travel).
Western Canada Travel Guide – What Clothes Should You Wear In Western Canada?
Uber-cool Vancouver may like to consider itself a little more stylish than the rest of the country – but the reality is that nobody will likely care much about what you choose to wear. Dress practically for where you intend on visiting and perhaps try and keep one or two 'outfits' spare for flashier nights out in the big cities. As mentioned, hats are handy at any time of the year, and for good measure, we'll reiterate that those boots are really essential!
Western Canada Travel Guide – What Are Some Interesting & Important Facts about Western Canada?
We hope you have enjoyed reading The Western Canada Travel Guide! This is an amazing part of the world that has something to offer every visitor. From the progressive, big-city experience you'll find in Vancouver through to the quaint charms of the Yukon wilderness there's never a moment of dullness around these parts.
While the region is rightly fabled for those all-action ski slopes and adrenalin pumping sports, truth is that anyone will find the breathtaking beauty of the mountains and lakes something really very special indeed. Whether you're planning on a trans-Canadian adventure or perhaps a more localized provincial/regional tour, Western Canda is just as good a place to start – or end – as any.
Let's wrap up the Western Canada Travel Guide with a few fun and quirky facts about this amazing region:
▸ Whitehorse (Yukon capital) is quite correctly named 'The Wilderness City'.
▸ Greenpeace was formed in Vancouver back in 1971.
▸ Nanaimo is considered the Bathtub Racing capital of the world.
▸ British Columbia has over 27,000km of coastline and is over four times the size of the British Isles.
▸ There are also over 100 breweries around BC and the number is steadily on the rise!
▸ Perhaps surprisingly, there are also over 800 vineyards.
▸ Almost three-quarters of the Yukon population live in Whitehorse.
▸ Botox was invented in Vancouver.
▸ British Columbia has over 10,000 vehicle accessible campgrounds.
▸ 'Yukon Formal' is an approved dress style. We'll let you research that for yourself!
We hope you enjoyed reading the Budget Western Canada Travel Guide – and good travels! Contact us with any questions you may have about travel to Western Canada.