The Budget France Travel Guide includes 18 Important Travel Planning Tips that will allow you to see and do more on your budget. Learn how you can benefit.
Welcome to the France Travel Guide! With approximately 85 million visitors every year, France still remains the world's most visited country. From legendary cities that are home to some of the planet's most famous attractions to glorious coastlines and unforgettable countryside. France is simply one of those places every traveler must experience. It is impossible to list even a fraction of the thousands of places worth seeing in this fabled country.
But, over the course of this France Travel Guide, we'll look at some of the best. We'll also explain some of the essential practicalities to help ensure you enjoy your time in the best possible comfort – and without breaking the bank!
What Are the Best Places to Visit in France?
Considering most international visitors will arrive in Paris, where better to begin. A run-through of the top places to visit in France will start with perhaps the world's most popular city. Even those who intend to spend the majority of their time elsewhere in the country should make time for at least two or three days in the capital city. We'll discuss the best tips on visiting attractions – and handling the queues in detail later. But, remember to pick up one of the several discounts/priority access passes which cover many of the key sites.
Checking out the Eiffel Tower is genuinely worthwhile for the stunning views to be enjoyed from the top (also good at night when the queues barely exist.). The Louvre Museum is rightly considered one of the world's finest and demands several hours to suitably appreciate even a fraction of its marvels.
While you can walk Paris, it is best to make use of the subway to get around (check discounts!) and hop between legendary sites such as the Arc De Triomphe, Place de Concorde, and the area around the Notre Dame site. While the great cathedral may have partially burned down recently the surrounding area retains a certain majesty. Those who need a break from the culture and atmosphere of the big city Paris can head out to EuroDisney Paris for something completely different!
There is so much to do in Paris so be sure to simply wander about and soak up the atmosphere. Parisian life is rather different from that found in much of the rest of the country. While it may all seem hustle and bustle on the main boulevards, be sure to head down the side streets to suddenly find yourself away from the crowds. There is something utterly magical about those uniform tall windows that showcase magnificent freshly baked baguettes. And, of course, a nip of fortifying pastis (apéritif) should the opportunity arise.
Away from Paris, you are still going to be hopelessly spoilt for choice. The France Travel Guide can assure you that whichever direction you choose to head, you are not going to be disappointed. History, culture, and beauty are always just a stone-throw away. It can become quite overwhelming!
To the north, you are going to find Normandy – famed for historical sites such as the landing beaches, Bayeux (with the legendary tapestry) and some of the best rustic cuisines you'll enjoy anywhere on the planet. Take the train south and within a few hours, you will be around Montpellier, Toulouse (the pink city), and the bustling port city of Marseilles.
The principality of Monaco is also worth a quick visit – even just to say you have been there – but be sure to be well dressed if you fancy hitting the casino tables of Monte Carlo. Head west and you'll eventually reach the glorious Pyrenees mountains. They are ideal for cycling and hiking. There are also huge areas of the majestic and stunning countryside throughout Brittany and the Champagne regions.
Take caution to note that we at the France Travel Guide are not even remotely joking when we say that there is no way to 'do France' in one, let alone many individual trips. You could easily spend a fortnight in each of the areas listed above and not see everything. Heck, you'll barely have scraped even the surface. But of course, that doesn't mean it isn't fun trying!

---
---
check out our video
---
---
What Are the Best Things to Do in France?
There is incredible cultural wealth – there are at most recent count 1,218 museums in the entire country. You'll find an endless supply of beautiful chateaus, endless pastures and some of the best hiking/alpine sports in the world. France is one of those brilliant countries where you can simply wake up in the morning and decide where you want to go and what you wish to do on the spot.
Some days you may want to amble around and see what you stumble on (you literally cannot go wrong with this technique) and others you may want something more active. Thanks to a good railway system and frankly amazing tourist infrastructure you can hop between most cities and regions quite easily. Just be aware that distances tend to be a little further than they may appear on the maps.
The best way to visit France is with some kind of itinerary in place. As with many countries, it can be tempting to just allocate the majority of your time to Paris and the surrounding region. While that is straightforward and you'll have a wonderful time, by limiting your stay to just that one area you will be missing out on what we'd consider a really Gallic experience.
The secondary cities each have unique qualities that simply demand exploration and the countryside is rightly considered as perhaps the most beautiful in the world. That being said, the burlesque halls of Paris and Marseilles may appeal more to other visitors!
In the opinion of the France Travel Guide, you ought to allocate about two-thirds of your stay to cities and one third toward the more rural areas. Of course, should you be more inclined towards the outdoors and nature then you can invert that ratio. As we shall discuss later in this article the time you choose to visit will play a significant part in determining where you should spend more time. After a couple of hot summer days in sweaty Paris, a spell recuperating in tranquil Provance may seem quite heavenly!
So providing you accept that there is no way to properly see France without living there for a few decades, then the best way to approach visiting the country is like you would approach a five-star dinner buffet. You simply cannot go wrong – and the biggest challenge is deciding what delights you think will best match your appetite and mood.
When is The Best Time to Visit France?
Deciding when to visit France really depends on what you intend to get up to. The only real limitations are going to affect those who are visiting specifically for Alpine pursuits. If you are interested in skiing and so forth, then the season runs between January – March. It can be eyewatering expensive in the larger – and most famous – resorts but there are plenty of smaller nearby towns that run more reasonable rates. Passes can be surprisingly good value providing they are purchased in advance. It is sensible to look for discounts included in your accommodation package.
But let's face it – the majority of people are going to visit the cities and classic French countryside. The only month that Paris can become a little unbearable/exhausting is August. Many locals choose to leave during this month as it becomes flooded with tourists so expect high prices, long queues, busy subways, and crowded restaurants. Of course, for some people that is not a problem and may, in fact, be part of the experience! Other major cities will be similarly busy and even the countryside (and especially prime campsites) will be well-populated with other tourists during peak summer.
The shoulder season may seem like a cop-out choice but can actually be the best time to visit. All of the key attractions will be open throughout spring and autumn, with the weather generally being sunny/mild. Prices won't drop much in highly desirable hotels but a good value can be found in more out of the way places. Springtime is probably the best to visit/tour the French countryside especially Brittany and the southern foothills. The railway journey alone is worth the price of the ticket.
Budget travelers can really stretch their stay if they plan carefully and visit during the less popular months. Thanks to France having such an enormous accommodation industry hotels can often be as cheap as hostels. Many discounts are often available during these months especially for later entry into museums and galleries. Just be aware that some areas do tend to 'shut shop' during the off-season, especially in the south of the country.
Do I Need A Tourist Visa in France?
France is a member of the Schengen Agreement so they operate open borders with other EU countries (the key exception being the UK where passports are still required). All visitors with a valid passport are permitted to stay for 90 days without a visa providing they are citizens of approved countries – including the USA, Australia, Canada, New Zealand, Japan, South Korea, and several more. Other nationalities will require a Schengen visa – usually a straightforward process but be sure to have these papers in order before traveling.
There are separate visas available for those wishing to work, study or conduct business – they are surprisingly easy to be approved and they last 12 months. After their expiry, you must leave the country.
Do U.S. Citizens Need A Visa for France
U.S. citizens do not need a visa to enter France, which simplifies entry into the country; however, a passport valid for at least six months past the planned date of departure is required.
What Currency Is Used in France?
France uses the Euro (€) which at the time of writing is valued at about €1 = $1.11.
You should have no problem using cards for payment in France. Note that the French use the term "carte de crédit" to apply for both credit and debit cards and use a Chip & Pin system. Few places will accept signatures nowadays. Money changing facilities are everywhere in major cities but you'll often find the best rates using a simple ATM. Note that compared to other European nations not all of these will offer English text especially in smaller communities.
Look for the best exchange rates long before you visit France. In the experience of your team at the France Travel Guide, bank commissions for converting currency into Euros is about 3% per transaction – and that sum can become substantial over multiple withdrawals. It is sensible to pay for whatever you can beforehand especially accommodation and travel tickets as these will often be listed in USD (assuming you are stateside. dear reader!).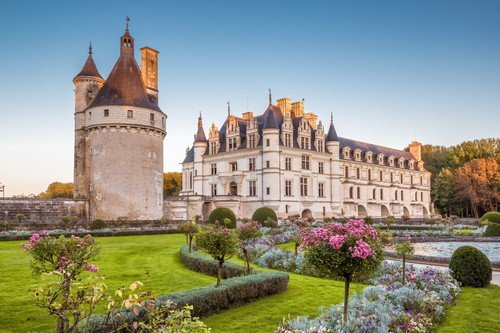 Do I Tip In France?
Figuring out the sometimes bizarre culture in French restaurants and cafes is an essential part of any visit! Good service is expected to be rewarded with a small tip in most places but is not exactly a necessity. Rounding up the change on a cup of coffee or leaving around 10% on a restaurant bill is fine. Note that some – but not all – restaurants add a 15% service charge automatically. It is your discretion whether you leave any change on top of this amount.
If you are well-heeled enough to visit more upmarket restaurants then do be aware that some will charge mandatory cover fees. These may – or may not – account for service. To err on the safe side just ask your waiter and always try to leave cash tips. Those applied to credit card transactions may not end up in the server's pocket.
Socially conscious travelers may wish to leave a few euros for their room cleaning staff when they checkout. Much of the time these are poorly paid immigrants especially in the larger cities (Marseilles especially).
What Kind Of Budget Do I Need In France?
Despite its reputation for being expensive, France (and even Paris) need not be outrageously pricy. Factor in mind the huge size of the tourism and hospitality industry and you'll always find some bargains providing you make the effort and book in advance. Take advantage of travel cards and discounts wherever possible. Admission prices at key attractions are 'on the door' listings which are often far more than what you'd need to pay.
For example, The Paris Pass not only grants decent discounts/free access to all the big attractions but provides a free hop on-hop off guide bus service throughout the city. Similar schemes operate throughout the country so take advantage of them wherever possible.
Here is what we at the France Travel Guide would expect those on varying budgets to realistically expect for their money:
Budget (€50-70/day)
Outside of peak season you will be able to find a decent hostel bed and have money left over for sustenance, travel, and admission on this budget within even the largest cities. If camping and making the most of nature you can realistically chop a third off those costs. Remember that off-season prices are going to offer far better quality at knockdown prices when it comes to finding a place to stay.
France is superb for eating cheaply and without necessarily compromising on quality. Boulangeries are perfect for daytime meals and during the evenings there are always going to be affordable bistros and street food options. Look out for cheaper travel options when heading between cities – we'll cover this in more depth shortly.
Mid-Level (€100-150/day)
Assuming you are sharing a hotel room you should be able to find reasonable hotel rooms within sensible distance to the city centers at this price. Even in peak season, there should be options in this price range that are perfectly adequate for those just needing a comfortable place to stay. Just be aware that the best book out fast!
This budget will be plenty for a couple of decent restaurant meals each day and maybe even stretch to including tours and expensive attractions too. If in Paris be sure to include a trip to Versailles and a trip along the Seine. In the countryside, this may just about cover the costs of car hire/fuel or bikes. There are plenty of high quality 'glamping' (smart/stylish camping) sites that again tend to book out quickly.
High-Level (€200+/day)
Off-season you can stay at five-star hotels in some of the most fashionable Parisian districts within this price range. In peak season the prices will likely be double – the difference really is that acute. Whenever you visit be sure to stretch a generous budget towards experiencing the finer things in life. French gastronomy of the highest level commands seriously expensive prices (watch out for that wine list!) but is something you will never forget. Look into specialized tours of the vineyards and champagne houses should you find yourself in suitable areas. Parisian shopping is, of course, quite legendary.
It is worth noting that you will need to expect to pay high prices at certain times of the year, especially if visiting Paris around Christmas or New Year. If that is your plan be sure to book early to have even the hope of gaining a room (asking for a discount will be a pipe-dream). Some legendary shows are also very expensive – Moulin Rouge and Lido are the rules, not the exceptions.
What Languages Are Spoken in France?
In our experience at the France Travel Guide, the French are nowhere near as crusty about speaking English as their reputation may suggest. That being said, there is a degree of truth to this in Paris and the southern provinces but whether or not you experience it really is a matter of luck and personal effort. You should try to learn at least the very basic and most appropriate greetings and 'thank yous' as a matter of general courtesy. It will be appreciated.
Taken as a whole about a third of French people speak some degree of conversational English. It is both taught in schools and the foundation language of their enormous tourist industry. You will have no problems communicating in English at the vast majority of attractions, hotels, hostels, restaurants, and so forth. Most officials will also speak English or even have dedicated staff members (look for these at railway stations especially).
As with almost everywhere else on the planet, younger people are more likely to speak better English than older generations.
What Religions Are Practiced in France?
France still strongly follows the principles of Religious Freedom laid down during the 1789 revolution. While religious observance is a relatively private issue it is generally more overt in the south and smaller towns/cities. Around a third of French people consider themselves to hold no religious beliefs. Just over 50% of the population identify with a Christian denomination (83% Roman Catholic). 5.6% observe Islamic faith with slightly smaller rates for Judaism and Buddhism.
Practical Tips From The France Travel Guide
Anyone can enjoy a trip to France but we at the France Travel Guide have one key tip – the more you adopt a 'French' lifestyle the better your experience will be. Pick up a coffee and croissant for breakfast or a mid-morning snack, ride a bike, enjoy ordering blind from a menu, take public transport, dress to impress, and attempt to figure out the obscure unspoken rules when it comes to personal space and conversing with strangers! Honestly, we're not joking – the more you try to experience the French lifestyle, no matter how stereotypical it may sound – the better it will be.
Needless to say, it can be a tough learning curve – which is why speaking some French will help enormously. We'll cover more precise tips soon but take it from us that when it comes to accommodation the smaller and more obscure options beat multinational chains every time.
They are usually far more personable and will be much more helpful when it comes to recommending places to visit, dine, and enjoy an aperitif away from the tourist haunts. You will notice this especially in places such as Bayeux that are often flocked with visitors during the daytime, but relatively few stay overnight. The evening experience will often be better than the daytime sights providing you listen to the locals.
What About Health and Safety in France, Is It Safe?
France has sadly been the victim of a couple of high profile terrorist incidents in recent years – but it is essential to remember that these are isolated cases and not specifically directed at visitors. France is a large European country and there are areas with problematic criminality in all of the major cities. The chances of a visitor ending up anywhere near these are very low, and they compare no worse than some of the seamier sides of New York, Chicago, London, Rome or Madrid.
Providing you take suitable care and precautions France is a generally safe place to visit. Tourists should be aware of pickpockets on public transport (especially the metro) and bag theft (especially from outdoor restaurants). The French police force has a significant overt and covert presence throughout all areas that welcome large volumes of tourists. Serious/violent crime is very rare indeed.
As for healthcare, France has excellent medical facilities and most people should not have any trouble finding open pharmacies. They are members of the European Health Insurance Card scheme so those entitled to such care should take out this free coverage before visiting and keep their card on their person at all times.
Non-EU citizens ought to make certain that their health insurance offers comprehensive coverage (including repatriation costs) in case they fall ill during their stay. Prescription medications are widely available but it is wise to take a reasonable supply alongside a copy of a prescription note. Those requiring specialist medicine are advised to check the availability in France before travel.
What is the Best Transportation in France?
The French public transport system is excellent and the only reasonable way to get around the busy cities. You can hire a car – something which may be necessary if you plan on exploring the beautiful French countryside – but they are not recommended for urban areas. Many of the key attractions are very central, especially in Paris.
The France Travel Guide recommends that visitors make the most of the rail network when traveling between cities (and even on international routes). Trains are generally well maintained, comfortable and reliable especially the high-speed TGV that connects the north and south. There are a variety of different train classifications but remember to always validate your ticket just before you board.
Train tickets can be booked in person, by phone or online. On the day tickets can be expensive – especially during peak hours on popular routes – so book as far in advance as possible. Generally speaking the more in advance (usually tickets are available three months ahead of schedule) the better the discount.
Look for tickets on TGV lines that are offered by Ouigo. Not only do they cover many of the most popular tourist destinations but the tickets can offer outstanding savings. Seat reservations and advance booking are mandatory and there are baggage limitations. It is also worth checking out 'Prems' tickets offered directly from SNCF. They have generally discounted tickets with a particular focus on local routes.
Most people will not need to fly between French cities as the rail network is simply more convenient and perfectly reliable. Internal flights are available for those in an extra rush but again are subject to availability and tend to be quite expensive.
Within cities, most people will be fine using bus routes (very clear and sometimes also with English signage) and metro lines should they be available. Larger cities will have later running services, while in the countryside these may end surprisingly early in the evening.
What Are the Best Accommodations in France?
Despite – and perhaps even because of – its popularity, there is always going to be some level of choice no matter when you visit France or where you may find yourself touring. The issue is not so much about availability as it is about the price. Booking ahead is essential should you wish to stay anywhere central during peak season in Paris and a handful of other key tourist cities.
That being said, even in the busiest months there will be plenty of options in other cities. What you will notice is an enormous number of hotels offering pretty much the same standard of rooms for near-identical prices. In Paris, you should look for hotels/hostels that are near metro stations ahead of their proximity to the actual city center.
The quality of French hotels can vary so make sure to use the most popular and recent review/comparison sites. Do not rule out the possibility of staying outside of the key cities if looking for bargains as local transport links are always going to be of high quality. After a day jostling with the Parisian crowds and evening in peaceful nearby town may prove just the tonic!
Camping is very popular throughout France and sites are universally well maintained and provide plenty of high-quality facilities. Prices will edge up during the summertime but they can still provide excellent value for those on a budget. Plenty also includes chalets/lodges but be aware that these can book out extremely quickly. Likewise, Airbnb and other private lettings sites have countless listings everywhere throughout the year. These can be excellent value, especially for small groups.
How much you spend on accommodation really depends on how you intend to spend your time. The France Travel Guide suggests trying smaller hotels as much as possible for less 'sanitized' experience. Books have been written about the joys of quirky French hotels and they do add an extra level of excitement to any trip
How Can I Practice Responsible Tourism in France?
You should not be surprised that French people are very protective of their culture, and this extends to preserving the integrity of their countryside too. In the mountains, there is a very vocal campaign (no pun intended) to maintain silence in the peaks and it should be observed. Park employees will move on to the visitors who in any way break their code of conduct for enjoying the wilderness and respecting its tranquility. Leave no trace of litter and understand that there are very strict laws about open fires.
When exploring the countryside and mountains stick to the paths. This is not just for your own safety but also to help prevent/slow erosion. Be sure to take out extra insurance should you be planning alpine sports or high altitude trekking.
What Food Should I Try In France?
French cuisine is obviously world-renowned and extends far beyond a plate of snails and frog legs. While these are well worth a try you should try and understand the difference between 'French cuisine' and 'what French people eat'. As discussed earlier one of the delights of visiting this amazing country is integrating aspects of the French lifestyle into your daily routine. Be sure to enjoy a fresh baguette with high-quality butter at some stage. Nowhere else in the world makes bread so delicious. Pastries and croissants are eaten at pretty much any time of day.
For a country with such gastronomic heritage, it is difficult to pinpoint exactly what their national dish could be. Cassoulet, steak au poivre or bouillabaisse, the options are endless. What you may notice is that the basics of French cooking are quite simple. 'Meat and two vegs' may seem straightforward but the difference lies in the quality of the accompanying sauce. These can transform what looks like a pretty average cut of meat into something out of this world. The cheese must, of course, speak for itself.
During your time in France, you will notice a large number of East Asian restaurants and street food stands that offer some amazing alternatives to the typical French menu. Vegans and vegetarians are also far better catered for than a few years ago with many cafes and restaurants dedicated to serving more ethical varieties of French classics.
France is one of the world's best for wine. A tour of the vineyards should be an essential excursion for anyone who heads out to these famous provinces. Something that quite a few visitors point out is the French fondness for wine with most meals and even sometimes a pastis (anise spirit) with breakfast. While it is true that alcohol is a central factor in the French dining experience, be assured that drunkenness is generally frowned upon.
What Should I Pack for A Trip to France?
You will have no problems finding replacements for anything you may need during your stay in France. Sensible clothing (see below) should more than suffice. Hats are sensible if you are likely to be outdoors for extended periods, and a daypack is never a bad idea for carrying water, maps, and guidebooks. It is a good idea to have some Euros on your person when you arrive as changing facilities at airports offer notoriously bad value.
The France Travel Guide advises you remember to take copies of your essential travel documentation and any medical documents before you visit. Print/photocopy these and ideally save them securely to the cloud. Even the most vigilant person may fall victim to a pickpocket so better safe than massively inconvenienced!
What Clothes Should You Wear In France?
The most important clothing to bring will be a comfortable pair of shoes for walking around the many attractions and a light waterproof for incidental showers. France benefits from a generally warm climate that can become quite hot in the summertime.
If you intend on camping and/or hiking then make sure you have good quality boots and waterproofs. Trails can become quite rough on higher altitudes. On the other side, if your visit is going to be more urban-centric then it is a good idea to pack some smarter clothes and eveningwear. Some theaters (Moulin Rouge etc), clubs, bars, and restaurants operate dress codes.
If you are visiting less 'touristy' places then it is good practice not to stick out. You'll notice that most French people like to dress quite well during their daily business, and while nobody will expect you to be decked out in Versace being presentable and slightly smart is not a bad idea. The France Travel Guide can vouch from experience that dressing better during the evening will more often than not be reciprocated with a warmer welcome.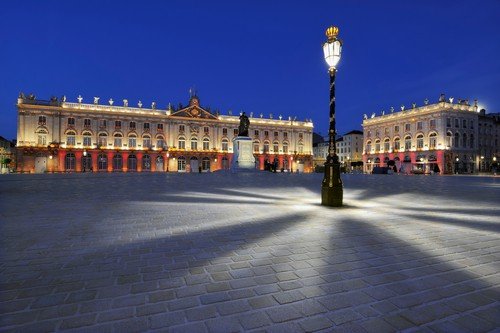 What Are Some Interesting & Important Facts About France?
So there we have the France Travel Guide! Hopefully, these pointers will help you plan for your visit to this incredible country, and remember that the fun part of travel is figuring things out for yourself. Here are a few interesting little facts about France to get you started:
▸ Louis XIX has the record for the shortest reign of any monarch – just 20 minutes!
▸ Under French law, you can legally marry a dead person in exceptional circumstances.
▸ The French invented canned food during the early 19th century.
▸ All radio stations must broadcast a minimum of 40% French music.
▸ The Louvre is routinely the world's most visited museum with around 9.5m visitors each year.
▸ The Tour De France is the world's oldest cycle race and was originally started to promote a newspaper.
▸ There are over 1200 recognized varieties of cheese with a combined production of over 1bn tonnes/year.
▸ The French eat 30,000 tonnes of snails each year. Live snails require their own tickets on French railways!
▸ French gastronomy is so unique it has UNESCO protection.
We hope you enjoyed reading the Budget France Travel Guide – and good travels! Contact us with any questions you may have about travel to France.
You might also like some of the articles from our website about boondocking and travel.
5 Best Ways to Visit Techatticup Gold Mine In Nevada
12 Super Reasons To Visit Mount Charleston Nevada
10 Great Reasons to Visit The Valley of Fire Park
9 Great Hiking Trails In Red Rock Canyon
For complete photos and videos of our trip visit our photo on our Facebook Page
You May Want to Join Our Boondocking Group on Facebook For More Information