The Budget Bermuda Travel Guide includes 8 Important Travel Planning Tips that will allow you to see and do more on your budget. Learn how you can benefit.
Welcome to the Budget Bermuda Travel Guide! Trying to visit Bermuda on a restricted budget is certainly one of the most challenging travel experiences. Famed for its magnificent beaches, rich scenery, and elegant colonial styles Bermuda is certainly an A-list destination and one that tends to command premium prices across the board. While it is true that Bermuda has some baseline costs that are very difficult to circumvent, there are plenty of ways to cut costs once you have covered the basics.
Even those underlying costs – most notably accommodation – needn't necessarily stymie plans too much providing you are willing to think outside the box and plan well ahead. The Budget Bermuda Travel Guide will explain how to do this and provide a few handy pointers for keeping down those costs on the ground as well.
Note that the Bermudian Dollar (BD$) is pegged to parity with the USD. Prices quoted/estimated will be applicable for both currencies.
---
Now that you are reading the Bermuda Travel Guide, what's next? Let's learn more about other trips in the surrounding areas.
>Budget Aruba Travel Guide – 8 Ways to Save More Money
>Budget Bahamas Travel Guide – 8 Ways to Save More Money
>Budget Barbados Travel Guide – 8 Ways to Save More Money
>British Virgin Islands Travel Guide – 8 Ways to Save Money
>Budget Cuba Travel Guide – 8 Ways to Save More Money
---
Budget Bermuda Travel Guide – What Are the Best Things To See & Do
Bermuda is famous for its pink-sand beaches and if you're visiting on a budget you ought to expect to spend plenty of time lounging on these! While the climate is magnificent for long stretches of the year, Bermuda isn't always quite as reliably balmy as other islands. To make up for those darker days there are plenty of other cultural attractions well worth visiting – with many dating from the island's time as a vitally strategic colonial outpost.
You really can walk pretty much straight from a morning at the beach into the grounds of what feels like an English stately home (providing you're suitably attired of course!). There's no end of things to see and do here – and not all of them cost that much. Here is a selection of the best and budget-friendliest.
Roam Between Those Beaches
While there are some private islands on Bermuda the majority remain open to the public and don't charge any admission fees. Bring everything you need with you and that's essentially a day of free entertainment. Tempting as it can be to decide on one particular beach to 'call home' we'd suggest budget visitors get out and explore as many different beaches, coves, and inlets as possible.
Elbow Beach is considered one of the fancier public beaches (check out the cocktail bars and tennis clubs close by) but you don't need to venture far away from the developed areas to find much more tranquil and peaceful parts. Those rugged cliffs are easy enough to scramble up for some sensational views that not many better-heeled visitors will take the time to see.
Spend Plenty Of Time Around Horseshoe Bay Beach
Yes – this is the most iconic and famous part of Bermuda – but it is also one of the most compelling no matter how busy it can sometimes become. Get up early to enjoy a sunrise and you'll have most of the beach entirely to yourself and the occasional jogger.
Some of the hiking trails closeby lead on to almost equally gorgeous beaches and coves that again not many people take so much time to visit. Bermuda tends to be one of those destinations where not many travelers steer away from those key attractions. By all means, make the most of Horseshoe Bay – it's a special place (and free) – but use it as a handy place for setting out to explore further.
Take On The Railway Trail Hike
All things considered, this is one of the best options going for budget visitors to Bermuda and our top secret tip on the Budget Bermuda Travel Guide. The former railway line once stretched from St. Georges to Somerset and nowadays it's a handy hiking and biking trail that'll take you through most of the more beautiful and interesting parts of the island.
It takes in rocky Coney Island and some spectacular coastal scenery through to the luscious palm gardens of Frank's Bay. Pack your own supplies for the expedition (tap water is safe so refill those bottles) and make the most of a wonderful and totally free hike.
Explore The Magical Crystal & Fantasy Caves
Something you'll need to be prepared for on Bermuda is that there are a handful of attractions that are expensive but certainly justify their admission fees. The Crystal & Fantasy Caves are utterly spectacular and perfectly presented in a manner that makes the 30 million years old formations spooky yet magisterial.
Trails are both accessible and well-laid meaning that you'll be able to spend as much time as you wish to take those perfect photos. Crowds can become an issue during the busiest times of the year so visit outside of these or early in the day where possible. As the caves are located a little int he backcountry take the opportunity to hike around and explore a little once you're done.
Pay Hamilton A Visit
The Bermudian capital is suitably starchy and well presented! Check out the national museum and you'll see that not much seems to have changed here over the past two or three hundred years. Buildings are still presented in that classic whitewashed style, pretty much every pub has a British or Pirate influenced theme, and The Cathedral of the Most Holy Trinity would look just as much at home in Suffolk as it would in the Caribbean!
Most budget visitors will find the prices staggeringly high around the marinas and shorefront but you'll still find some bargain fish and chips and affordably pints down the side streets. If you're planning a night out at a fancier restaurant then Hamilton has all the best and specializes in some amazing fusion cuisine.
Fall In Love With St. Georges
Hamilton may be the commercial and administrative hub, but St. Georges is certainly the beating heart of Bermudian life. Today a UNESCO protected town, this is where colonial settlers first landed back in the 17th century (on the way to found Jamestown) and not much seems to have changed ever since. Expect lots of mazy cobblestoned streets, some gorgeous colonial-era architecture, vivid street entertainment performed by costumed performers, and no end of interesting historical oddities.
A walking tour is recommended here (there are both paid and voluntary options) as the weird little stories that you'll hear are set in both ancient myths and scurrilous rumor. St.Georges is an absolute blast and needn't cost all that much money either. Make sure to spend some time admiring the stunning St. Peter's Church that has plenty of its own tales to tell.
The Dockyard & National Museum
Bermuda is a brilliant place for history buffs and you should certainly allow some time to explore the Royal Navy Dockyards (now mostly servicing cruise liners and pleasure yachts) for some more iconic seafaring stories. The National Museum does not look like much from the outside but is absolutely packed with artifacts detailing the murkier parts of the national history.
Tricky issues such as slavery and colonial domination are carefully discussed, and presented in a style that is far beyond what you'd probably expect. Both of these locations are also great for picnics with some gorgeous views close at hand. Gibb's Hill Lighthouse is another iconic spot worth taking the time to visit for sweeping views across Main Island.
Explore Walsingham Nature Reserve
Better known as Tom Moore's Jungle this is a few square miles of ground between Castle Harbour and Harrington Sound that has been deliberately preserved to remind us what the island was like before Europeans arrived. It is utterly pristine and an amazing tonic after a couple of days visiting the busier attractions on the island.
If you fancy leaving civilization behind for a short while then this takes some serious beating – just be careful to observe the strict rules about making noise or commotion! There are not many places like this left in the Caribbean so make sure to visit at some stage of your Bermudian adventure.
Budget Bermuda Travel Guide – What Are the Typical Accommodation Costs
There's no getting past the fact that the infamously high accommodation prices on Bermuda are the most significant hurdle anyone planning a budget-friendly visit is going to need to get past. Once you have settled on somewhere to stay the additional expenses are not necessarily that bad. Some attractions are expensive and tours can again become prohibitively pricey – but you can hire a snorkel set ($10) or bike ($20) and make your own fun without needing to break the bank.
It is worth also appreciated from the beginning that Bermuda isn't as good as other islands when it comes to public transport. Cabs are often a daily necessity if your accommodation is set back away from popular spots, and that is again going to add to your daily costs. Here are some handy pointers when it comes to covering the basic costs involved with visiting Bermuda.
Budget Hotels & Self Catering Apartments
There are no hostels (at least not in the traditional sense) on Bermuda so when it comes to arranging budget accommodation you'll need to look at options at the bottom of the barrel. A basic budget hotel room still tends to start at around $140/night for a double room – not exactly insane considering this is Bermuda after all – but still likely beyond what most people would consider 'budget' prices.
Bear in mind that these are usually located back from the beaches/coast so you'll need to figure out transportation as well. Hotel prices steadily increase the closer you head towards those key spots. A room of the same standard can cost double within a mile's walk of the beaches, and four or five times as much if it also enjoys a sea view.
We'd recommend budget-inclined visitors look for options in Hamilton. Yes – there are no beaches – but that's where you'll find most of the more budget-friendly accommodations especially self-catering apartments. Self-catering is absolutely perfect if you're looking to save money by preparing your own meals and relaxing at home for most of your downtime.
Save money by purchasing and preparing your own groceries, refilling water bottles, and enjoy having a little more space to yourself. Prices vary and these are usually let via the likes of Airbnb. If you can find an apartment for $100/night then consider it a bargain pretty much regardless of where it happens to be located.
It is worth mentioning at this stage that budget hotels and self-catering apartments are the exceptions and not the rule when it comes to the Bermuda travel industry. They're a tiny proportion of the market and as such tend to book out many months in advance.
Our advice at the Budget Bermuda Travel Guide is to research thoroughly online, send prospective emails that discuss forward/advance booking (even a year ahead of schedule is not a bad idea), and remember that group bookings tend to be looked upon a little more favorably. If you are visiting for a specific reason (study/ancestry research/work opportunities etc) then mention these in your correspondence.
Couch surfing
The internet is your friend when trying to arrange budget accommodation in Bermuda. Even the massive chain resorts rarely drop their basic prices below $200/300 per night, so you'll need to think outside the box and be prepared to take a plunge if opportunities do present themselves.
Couch surfing has a few dozen listings at the moment offering rooms in the region of $50-80/night (mostly in Hamilton and St.Georges). As you'd expect these are booked up very fast especially around the peak times of the year so apply early and in as much detail as possible.
Basic Sustenance
Grocery prices are a degree higher on Bermuda than most people anticipate especially when it comes to imported goods and certain fresh items. That being said you'll be able to easily get by on $100/week if you land a self-catering apartment and are willing to prepare your own meals. Supplement this with street and beach food (amazing chowder for about $8/portion), cafeteria-style restaurants ($20/meal), and so on.
Any restaurants that are geared towards the mid-market and high-end brackets are simply going to be beyond most budget visitor's means. Straightforward two-course meals start at $40 or so and can easily hit $80-100/person if you're ordering a la carte and/or hitting the cocktail menu.
Similar rules apply when planning a big night out. Drinks in the trendiest bars and clubs in Bermuda will start at $20 each – but pints in the English-style pubs are a much more reasonable $5-6. Taking your own beers to the beach is an option but sometimes frowned upon by the local constabulary!
Convenience store beers cost around $10-15/six-pack. It is worth noting that Bermuda is an amazing destination but a degree stricter and smarter compared to most other islands. You'll likely get in trouble if caught roaming around town supping from a bottle of rum…
In an ideal world, you'd be able to secure self-catering accommodation for about $70/night/person (on the basis you'll be sharing with others), allow for about $30/day on food and drinks, and $20 for bus tickets and your share of cab rides. Throw in an extra $20 for casual expenses such as admission fees and gear hire and you'd be as well rounding that up to $120/day in total. When you compare that to what the vast majority of people spend on a daily basis on Bermuda ($250+) it is a relative bargain.
The drawback here – of course – is securing that budget accommodation and doing so is certainly not easy. Even if you have to splash out on a basic hotel room you'll still only be adding about an additional $40/day on an individual person's budget assuming your sharing a double. The drawback is that your food and drink expenses will also need to be higher (no cooking for yourself).
In a nutshell, you'll be realistically looking at somewhere about $120-150/day on average assuming you are able to uncover that budget-friendly accommodation. If you are happy spending the vast majority of your time making your own fun and avoiding paid-for activities then that daily allowance can sneak down a little further. If you can budget along the following lines then you'll be doing very well indeed:
Budget Bermuda Travel Guide – What Type of Budget Will I Need
A) Accommodation – $70-90
B) Living Costs – $25-35
C) Additional Extras – $20-30
Budget Bermuda Travel Guide – How Can I Save Money
Airbnb, Bermuda Rentals, HomeAway, Hostelworld and other such sites ought to be among the first places to look when planning your trip to Bermuda. Don't be too disheartened to realize that many of the popular listings are booked out months in advance. That's the kind of market you'll be needing to work within to secure cheaper and better value places to stay.
It honestly cannot be overemphasized how essential it is to plan as far ahead as possible, taking the time to contact agents/individuals in advance of application, regularly monitoring sites for cancellations, and so on. If you can visit at short notice its not the worst idea in the world to email them and ask to be informed of any late options (sometimes even at a discounted rate). You'll be trusting a little to luck but these do happen and more frequently than you may expect.
Cabs are expensive on Bermuda but almost always a necessity because the bus service mostly closes at 7 pm and runs a pretty lightweight service anyway. Meters can run up very fast indeed and even a short ten-minute journey will likely cost around $25-30. You should look to split these costs with others as far as possible and/or hire your own transport.
Bikes are the best option (vehicles are expensive and unnecessary for the most part) although take care not to cycle late at night and/or after a few drinks. Cycling is the cheapest option but motorbikes are also valid if you want to cover more ground faster ($50/day and daily rates decrease the longer you hire it for). If you choose to rely on the buses – and you can, provided you aren't wanting to stay anywhere all that late – then look to stay in Hamilton where almost all services originate and terminate.
We'd suggest visiting the key attractions regardless of how much they can cost to enter. The caves and museums are both essentials and serve as nice alternatives once you are ready for a break from the beaches. Spend plenty of time hiking those spectacular coastal routes and get into the habit of taking a picnic with you. When it comes to budget-friendly dining eat where the locals do and remember that you don't need to walk far to find better and cheaper options without a sea view.
Budget Bermuda Travel Guide – Where Is the Best Place to Stay
The majority of the budget accommodation is in Hamilton. You'll also find the cheapest groceries here as well as have an easier time managing the bus timetables. Alternatively, look for options such as locally run B&Bs that'll allow you to stay with locals for about the same price or even less.
Research these and other options online using all the popular sites and those geared towards the local classifieds. Shop around, book as far ahead as you can, engage in correspondence and keep an open mind. Providing you aren't expecting absolute opulence and are willing to make compromises there are bargains to be found.
Budget Bermuda Travel Guide – What are the Best Transportation Options

As discussed previously in the Budget Bermuda Travel Guide the buses are limited but functional. Prices are also reasonable and they should be OK for most people to use unless they're staying in the middle of nowhere. Cabs are very expensive but sometimes necessary especially late at night or to cover substantial distances to more remote regions. Bikes (both cycling and motor) are good value in their own ways especially when hired out for multiple consecutive days. Car hire is too expensive for most people on a budget.
We at the Budget Bermuda Travel Guide would recommend taking out cycle bikes for a few days to lazily explore. Use buses for those longer one-day expeditions (set off early) and try to share cab costs as much as possible with other travelers.
Budget Bermuda Travel Guide – Budget Bermuda Travel Guide – Best Time to Visit
The weather is best between May and October when visitors enjoy warm and reliable temperatures (it can still be chilly in the sea though). March-early May is noticeably cooler (not t-shirt and shorts weather) and rain/drizzle is more common. September does see the occasional Hurricane but these are quite rare and the island is well prepared for them.
If money were no object then July/August is the best time to visit as there are also plenty of local festivals and fairs that are utterly fantastic. Unfortunately – prices peak around then – and unless you are very lucky (or well-prepared) costs are going to be very high indeed. More budget-friendly accommodation is available around the edges of the peak season and that can include some heavily discounted resorts. We'd suggest early May/June if you can handle extra humidity or closer to September if you don't mind gambling with those occasional hurricanes.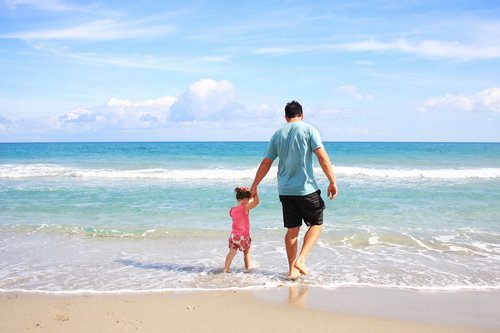 Budget Bermuda Travel Guide – How To Stay Safe On My Trip
Bermuda is generally very safe although crime does happen and can be targetted against visitors. Keep your wits about you late at night in the larger towns, avoid getting overly intoxicated, keep clear of poorly lit sidestreets and so on. By no means is Bermuda anything like as dangerous as other Islands but you should still take adequate precautions. Hotel room theft is quite a problem so stash valuables, cash, and documents in hotel safes. Lock those windows and balconies every time you head out -even for a short while.
Make sure your travel insurance provides comprehensive cover and includes adventure sports such as diving. Medical services are impressive on Bermuda but can also become extremely expensive! There are few environmental issues to worry about thanks to that perfectly lovely climate, although you should take care when swimming in the sea as currents can be quite rough. Keep an eye out for the warning signs and follow them carefully.
We hope you enjoyed reading the Budget Bermuda Travel Guide – and good travels! Contact us with any questions you may have about travel to Bermuda.