Budget Turkey Travel Guide includes 18 Important Travel Planning Tips that will allow you to see and do more on your budget. Learn how you can benefit.
Welcome! Over the course of this guide, we'll take a look at the most compelling sights to see while visiting this spectacular country – and provide plenty of handy tips to help ensure you enjoy your stay to the max.
Turkey has a long-running and high-quality tourism industry that makes visiting, getting around, and seeing the sights in comfort and security a breeze. More adventurous minded visitors will also enjoy the opportunity to head off the beaten track and explore some spectacular scenery, mountainside villages, and maybe even find a beautiful beach to claim entirely for themselves.
You'll find plenty to do in Turkey no matter what your reasons may be for visiting. Beach lovers will be well catered for by a warm and reliable climate, anyone in the mood for culture and shopping will simply not have a single dull moment, and there is a whole lot more to see and experience in-between.
Despite its slight political instability in more recent times, visitors ought to be assured that visitors are incredibly unlikely to be the target of any political violence. This is – despite appearances – a secular country that understands how important tourism is to not just their economic output but also their international image. We'll discuss this and a whole lot more over the Turkey Travel Guide, but let's begin with a look at the top attractions and places to visit.
Budget Turkey Travel Guide – Top Places To Visit In Turkey
Turkey tends to attract two kinds of visitors – those who head for the beach and those more interested in the cities and antiquity sites. Obviously, a good number of people do both, but it is worth considering before you visit which of these is of more general interest to yourself. Travel is easy enough within the country – but do not expect to easily be able to commute from Ankara to the beach for a day! The coastal regions are also well served by their own airports who tend to almost exclusively cater to beach lounging visitors.
Those who intend on touring Turkey should probably look towards arriving in either the capital, Ankara, or the considerably larger and more famous Istanbul. Do not rule out the administrative city (still with a population nudging towards 6m) as there are plenty of sights to enjoy in this more modern of the two cities.
The Museum of Anatolian Civilizations is probably the best place to begin any visit to Turkey and then move on to local sights such as the Anitkabir Mausoleum, Ankara Castle & Grounds, the Kotacep Mosque and more. Ankara is also the home of most internationally regarded cultural festivals and you ought to try and fit your visit sometime around one of these.
Ankara is a wonderful city in its own right, but chances are that most visitors will be looking more towards mighty Istanbul (17m residents) which majestically straddles the European and Asian continents along the Bosphorus river. Not many great cities still retain so much legacy from their antiquity history.
From Roman-era fortresses and the Hippodrome through to the Byzantine Hagia Sophia (Aya Sofya), Blue Mosque, Topkapi Museum, Basilica Cistern (really amazing ancient waterworks!), and a host of other specialized museums and ancient sights.
Throw this culture into a great big pot and give it a thorough stir, leave to simmer for a couple of thousand years, and you have modern Istanbul. It is a bustling, vibrant, colorful, lively, engaging and endlessly entrancing city that well deserves the recent growth in popularity with visitors.
Despite the endless markets which may sometimes almost take you almost back to antiquity times, this is a modern city with all the conveniences and comforts which that brings. You could comfortably spend a week visiting Istanbul and not become in the slightest bit bored – but staying too long will eat into the opportunity to visit further afield.
If we now turn out attention towards the western coast (and easily a full days travel from both Istanbul and Ankara) we'll find Ephesus – and make no mistake, this is one of those sights that you simply have to see.
Before leaping straight into the Temple of Artemis, take the time to spend a few hours at the Archeological Museum first (bright, modern and superbly well explained). As with many such places, and you'll find them in Turkey and throughout Europe, context really matters when it helps to understand and appreciate what you are seeing.
If you find yourself in the east of Turkey then be sure to explore Mount Nemrut, Gaziantep, Nemrut Dağ and a host of others. This is the best area for hiking and exploring in relative comfort.
Need a break to relax after walking through all those sights and gorgeous valleys? You can take your pick from some of the best beach resorts in the Mediterranean Sea area. Enjoy the often very low prices which attract millions of visitors every year. Bodrum, Antalya, Alanya, and others are extremely busy during peak season. You do not need to head far from town to find surprising solitude and plenty of interesting spots to explore. Pergamum, for example, is only a short bus trip inland from some of the best beaches in the country.
---
Now that you are reading the Turkey Travel Guide, what's next? Let's learn more about other trips in the surrounding areas.
Budget Egypt Travel Guide – 8 Ways to Save More Money
Budget Italy Travel Guide – 8 Ways to Save More Money
Budget Greece Travel Guide – 8 Ways to Save More Money
Budget Croatia Travel Guide – 8 Ways to Save More Money
Budget Georgia Travel Guide – 8 Ways to Save More Money
---
Budget Turkey Travel Guide – Things To Do In Turkey
How you choose to spend your time in Turkey depends really on whether you are staying for a quick visit or are undertaking a more expansive and longer tour. Even given the distances involved, we'd recommend that those with just one week still try to see either Ankara or Istanbul and spend some time on the coast too.
If we had to choose one then it would be Istanbul – just be prepared for a bit of a culture shock at first! We will discuss travel and getting about later in the Budget Turkey Travel Guide, but those with longer itineraries really ought to try and explore a little further afield.
Just check with your State Department/Foreign Office or equivalent for advice on safety, and needless to say, keep well clear of the Syrian border.
We'd recommend that visitors try and mix up their days during their time in Turkey. We're not joking by saying that the sheer amount of staggering sights to see can lead to something akin to cultural overload, especially if you are arriving in the country just after touring Greece.
In the cities, there are fantastic options for taking a little break after a museum or ancient sight. How about spending a few hours roaming one of the many ancient markets and bazaars? Haggling is one of the national pastimes in Turkey and with some persistence (pro tip – visit repeatedly over two or three days and the price drops remarkably) you can grab some really incredible furniture, clothes and 'antiques'. Make a Turkish bath (Hamam )a key part of your stay – the real experience is quite brutally enjoyable and you'll feel amazing afterward.
Something you will notice when visiting Turkey is that car hire (and the sensibility of driving) is not quite as well established as other countries. Many of the essential sights are not especially easy to get too without taking public transport, so you may wish to consider taking a series of single-day excursions (often by minibus) led by a knowledgable guide.
Choose these carefully by checking reviews beforehand and they can often be a highlight of your trip. Even better, they rarely cost much more than it would to visit by local bus or train and are generally quite flexible about timescales and drop-off points. As a rough rule of thumb the smaller the group the better the end experience will be – just don't necessarily expect to be traveling in a luxury coach style.
When it comes to beaches the Turkey Travel Guide recommends that you choose your options carefully. Expect noise, plenty of families, and a thoroughly west European atmosphere in many of the most popular resorts. On the other hand, Kaputas is absolutely gorgeous and specifically intended to be mostly undeveloped. Patara is very long and ideal for strolling and turtle spotting.
If you really want gorgeous isolation then stray far off the regular tourist track and make your way to the island of Gökçeada. We promise you that you will simply not want to leave.
As with most European destinations (and we use that definition with a pinch of salt discussing Turkey), this country lends itself towards the inquisitive visitor while also being nice and easy for those wishing to relax a little. The best thing to do in Turkey is simply to explore the vast array of options before you travel, pinpoint those you simply must-see, and then keep some time extra to make spur of the moment detours and excursions as you feel like.
The country is quite large but hardly difficult to traverse – and if you can get your logistics fixed up and plan accordingly, you'll have endless opportunities to really explore this amazing destination.
Budget Turkey Travel Guide – Best Time To Visit Turkey
High and low seasons are going to vary in Turkey depending on what you plan on doing. The country is certainly busiest with visitors during the peak summer months of June through to late August and you can expect accommodation and prices, in general, to be steeper throughout the coastal areas. Try and avoid the big cities unless you can handle seriously hot urban conditions – most people opt to visit Istanbul and others during 'shoulder season' elsewhere in the country between March-April and September-October.
Temperatures can significantly drop over the winter months. You'll naturally find that this is the peak season for Turkey's lesser-known but thoroughly high-quality skiing resorts. A good proportion of the beach resorts will be closed besides those on the Black Sea. In some ways, this is an excellent time to visit if you intend on spending plenty of time visiting sights and museums while enjoying the generally lower prices (and opening hours).
In the experience of your team at the Turkey Travel Guide, we'd recommend visiting Turkey in that shoulder-season. Try and arrive closer to winter if you want a more peaceful yet urban-focused stay, or later should you wish to also spend some time on the beach, hiking, and general exploring. Try and avoid the Turkish school holidays which run through most of the summer peak season. Turks tend to take their vacations mostly at home.
Budget Turkey Travel Guide – Tourist Visa In Turkey
Turkey has quite peculiar visa rules and exemptions but the good news is that visas can be easily purchased online and are very cheap. Basically, they are just a formality but you will likely need one before visiting. Instead of listing all the countries who do and who do not need a specific 60 or 90-day multiple entry visa, we'll just mention that visitors from the USA, UK, Canada, Australia, Taiwan, and many others do need a visa. Those from New Zealand, Germany, Israel, France, Sweden, Russia, and plenty of others do not need a visa.
I told you it was a bit strange but no doubt they have their reasons!
Those who do need a visa should visit https://www.evisa.gov.tr/en/ to purchase and download their visas in a PDF form before printing it out. Remember also to save the file to the Cloud or your email inbox just in case you lose the copy. Visas can vary in price but are about US$20 on average. Despite the process usually being immediate you ought to still make sure you have your visa paid and printed a few days before you travel.
Don't have a visa ready but are already at the border? You can sometimes gain a visa on the spot but should expect to need to pay not just the maximum price but also administrative charges. US$100+ is about the standard rate, so save money and hassle by getting this in order before you arrive.
Budget Turkey Travel Guide – Currency In Turkey
Turkey uses the Turkish lira (₺) which at the moment exchanges for around ₺5.5 – US$1.
You should have no problem using money in a variety of ways throughout Turkey. ATMs are everywhere (many are run by separate businesses from the banks) and often offer English language translation. They will work both for debit card withdrawals and credit card cash advances. Most may charge a very small handling fee but you should check your own bank's policy on conversion costs before travel as they will likely be far higher.
Credit cards are widely accepted at the sort of places you would expect – hotels, restaurants, attractions and so forth. They are less likely to be taken in smaller stores and bazaar market stalls, although there are always some surprising exceptions. Something you will find in Turkey – and you can thank the millions of 'package holiday' visitors for this – is that plenty of places in tourist areas accept Euros and USD. Do not bank on that being a universal fact, but it is handy to help save on currency conversion costs.
The Turkish lira is very weak against most other major currencies at present, which is why the country can offer amazing value for visitors. Try and spend whatever cash you have inside the country during your stay as the rates on changing back cash at home will be dire. You may actually find within Turkey that exchange offices – especially international operators – offer better conversion rates than banks, thanks to not applying conversion costs.
You should be fine with using your card for significant purchases and keeping small amounts of cash for incidentals. In cities, you will barely need cash, but a little extra is a good idea for when you head further afield.
Budget Turkey Travel Guide – Tipping In Turkey
As a visitor, you will be expected to leave modest tips for your service staff while in Turkey. 5% should be the baseline figure and up that to 10-15% depending on the quality of service. Very broadly speaking, higher quality places expect higher tips, but whether you choose to follow that policy is entirely at your own discretion. For basic services such as a cup of coffee or a cab ride, just round up the bill.
You should not pay anyone who offers to give you directions a tip. While this is a common little trick mostly found in North African countries, you'll maybe notice in some of the more popular tourist destinations, especially the mazy bazaars. As a straightforward rule never give a tip for any unsolicited services.
Budget Turkey Travel Guide – Budget For Traveling Turkey
The Turkey Travel Guide can gladly report that this is a very affordable country and even those on a basic budget ought to be able to enjoy a few luxuries here and there. Not many countries lend themselves quite so generously than Turkey for accommodating budget travelers. You could quite easily enjoy three or four days here for the price of one or two in Italy, Germany or France, for example. So if you have the time to explore then this really is one of those countries you can stretch out and enjoy at a very leisurely pace without needing to keep too close an eye on the bank balance.
We'll now very broadly cover what we at the Turkey Travel Guide would expect you to receive for a set daily budget. Remember that these are only guidelines and prices will vary according to where you are and at what time of year. We have estimated these without stretching too far to either extreme, so don't expect to be selling the shirt off your back or hiring your own hundred-foot yacht for a spin around the Adriatic!
Budget ($25/day)
Yes, you did read that right – you can get by in Turkey quite easily on a $25/day budget providing you are careful with your spending. A dorm bed in a hostel should rarely stretch over ₺35-40/night and you will be pleasantly surprised by the quality providing you book in advance at the best. Food is very cheap and of a generally excellent standard throughout Turkey. Expect a basic lunch 'on the go' – perhaps a wrap-style sandwich and a bottle of water – for about ₺15. Cheap restaurants are two/three times more.
Travel will be your most important concern on this budget. Individual tickets are far from excessively priced but you will notice the numbers start to rise quite quickly the further you plan to go. Tours may wipe out your entire daily budget but can be an excellent way of incorporating those transit costs into the price – plus you have the handy advantage of a good quality guide.
Assuming you have a good cheap hostel bed and are willing to take daily/regular trips, this is arguably the best way of really seeing a great amount of the country while keeping down your costs. Perhaps have one 'budget' day spent on the beach or in the city followed by one 'touring day' for instance.
Boat trips can be surprisingly cheap – approximately ₺40/voyage – and once again are a great way of exploring in a hassle-free manner without bursting the bank. Just be sure to try and catch early excursions during the peak summer months to help avoid the crowds. Many attractions are either free/donations based or offer substantial discounts for later in the day admission.
So take it from us, you can really have a great time in Turkey without spending much money at all. If we were to base our 'value index' upon the cost of living compared to the quality of attractions and sights, then Turkey would be well towards the top.
Mid-Level (₺300-400)
With about twice the spending power of our budget traveler you can really afford to l=push the boat out – perhaps even literally – during your time in Turkey. A good quality hotel room, even in the larger cities during peak season, should not cost much beyond ₺120-150 for a double room. That is going to leave plenty left over to enjoy high-quality restaurant meals – let's say ₺40-60/time – and your choice of train tickets and higher quality, more comfortable excursions.
Even if you really do enjoy lounging around in smart restaurants and airconditioned coaches, chances are that towards the end of your stay you will still have a fair amount of spending money left over. Be sure to check out the classic Turkish bathing experience, take some top quality guided tours, and of course, go shopping in the bazaars.
Internal flights are also solid options providing you do not mind the environmental aspect too much. You can save days of travel by hopping between Istanbul and other major cities. The most popular routes from Istanbul to the coast should not be more than ₺100-150 assuming you book in advance.
High End (₺500+)
Top-quality hotel rooms are going to push your budget quite hard. Boutique options in the major cities – and we'll include the highest quality accommodation in the skiing areas too – will head north of ₺400+/night for a double. You can really expect outstanding service and rooms at that rate no matter when you visit. Some of the biggest international chains will also throw in a host of handy little extras such as concierge service, airport transfers, spas, and baths.
You may wish to spend some serious money on rather special souvenirs – just be careful with what you are supposedly buying. Turkey has very strict rules regarding the export of antiquities and the market is thronging with duds and replicas. You'll be better splashing your cash on a beautiful rug, some bags of fine spices, or maybe even a rather stylish tailored suit or two.
If you apply your money towards experiences then you should really be looking towards the most remarkable options in Turkey. Private cruises, balloon trips, and for the adventurous/foolhardy car hire are all well with the realistic boundaries set by this budget.
Budget Turkey Travel Guide – Language in Turkey
About 85% of people speak Turkish as their first language and the Turkey Travel Guide strongly recommends you try and use a smattering of phrases during your time visiting this country. It is a common courtesy that will be appreciated even if you feel a bit daft for trying! The rest of the people in the country speak a combination of Kurmanji, Arabic, and Zazaki depending on the area.
Despite Turkey being located in such a strategic location and having experienced pretty much every 'modern' culture imaginable throughout its history, the Turkish are not especially keen or interested in foreign languages. As a visitor, this may present a few difficulties in more out of the way places.
Not many people speak fluent English. Younger people and those who work/live in tourist-orientated places will almost universally speak English to some basic level, but do not expect to engage in much complex conversation. The same is true in most of the larger cities. Note that not all Turkish police or officials (in their various forms) speak English although they will have colleagues who do.
Look for the British flag at train stations and tourist offices for an English speaking service.
Budget Turkey Travel Guide – Religion In Turkey
98% of the population is automatically registered as Muslim at birth. There are tiny pockets of Christianity and other faiths although outside of a handful of places in cities you will not notice that they exist.
What sets Turkey apart from the majority of Muslim countries is that state and religion are legally separate. To all intents and purposes, and despite that overwhelming Muslim majority, Turkey is essentially a secular state and one that is rather proud of being so, even though religion does play a significant part in some social and cultural aspects.
So religion is quite a big deal in Turkey and you should be careful to behave appropriately and with decorum around all religious sites. How much that affects your stay really depends entirely on what you choose to get up to. You could spend two weeks on the beach and not know you are in a 'Muslim country'.
Budget Turkey Travel Guide – Practical Tips For Turkey
At this stage, the Turkey Travel Guide is going to focus attention more on the actual practicalities of getting about safely and efficiently. Plenty of visitors are pleasantly surprised at how modern and efficient Turkey happens to be, and make no mistake they are rather proud of the more modernist aspects of their country. That being said there are a few cultural and historical facts that are best left to debating at home or outside of the country.
Do not discuss the Armenian holocaust which the Turkish government still refuses to acknowledge despite it having occurred 100 years ago and the masses of documentary evidence. Avoid at all costs discussing the Kurd separatist movement/conflict, and you are best basically avoiding the whole Syrian mess altogether. Turkey is a very pro-western country but still dislikes being called out for the shadier aspects of their history and current domestic problems. Just do not go there would be our straightforward advice.
On the more positive side, you can expect a very warm welcome should you opt to explore the lesser-visited parts of Turkey (and we strongly suggest you attempt to). As mentioned previously the Turks like to mostly take their holidays at home or in neighboring countries, so as a westerner in a 'Turkish' destination you will be treated as something rather unique.
Turkish hospitality literally knows no bounds and it is far from unlikely that you will be invited to dine with locals and visiting Turks even if you can only exchange basic words in each other's languages. Once again we have to stress that Turkey is without question one of the most rewarding countries in Europe to visit providing you take a step or two outside of the comfort zone.
LGBT visitors are advised to keep a lower profile in Turkey compared to elsewhere in Europe. Cities may be cosmopolitan and many Turks couldn't care less what personal preferences a stranger may enjoy, but more conservative aspects of their society will not look favorably upon public displays of affection and so forth. Attitudes are slowly improving but we'd suggest caution before folly. Turkey can also be a little strange when it comes to race but you will not likely encounter any issues directly.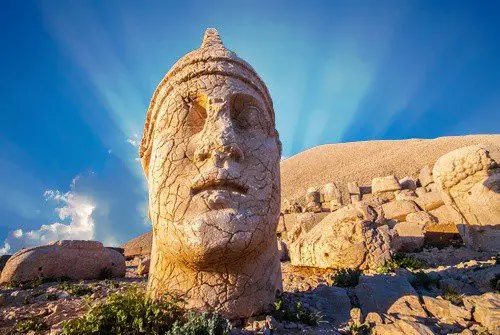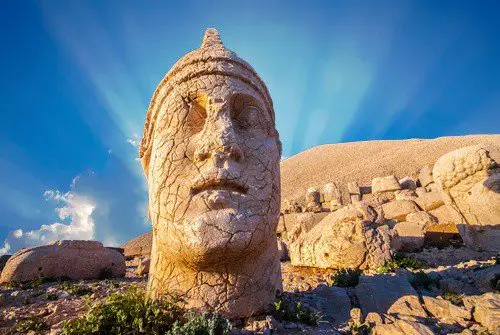 Budget Turkey Travel Guide – Health and Safety in Turkey
Turkey is a big country and has quite a few big problems on its plate right now. Follow your government's advice on areas to avoid due to the ongoing problems in Syria and at home. Visitors are unlikely to be specified as targets and your biggest risk may actually come from overzealous Turkish policing in these areas. So stick to 95% of the country that is perfectly safe to visit and you should be fine.
Crime is a little bit of a problem in the major cities although quite frankly no worse than Greece or parts of Italy. Muggings and violent crime are unusual in busy places, and most visitors who experience serious crime will have seriously misjudged their whereabouts. Keep your wits about you and there is no reason you should be scared to visit Turkey. Note also that coastal towns and beaches are extremely well policed and crime is usually tourist vs tourist.
Health is a little more complicated than other major European countries and you need to make sure you have comprehensive insurance which ideally pays upfront for care. Most Turkish doctors expect payment in advance of treatment, but obviously, they will still treat you in an emergency anyway. Healthcare is generally pretty good and you can expect high standards of care providing your insurance is in place to cover the cost.
Vaccinations are another issue and you may wish to consider taking those for rabies if you are heading out to the countryside. Typhoid and Hep A & B are also recommended. Note that malaria is rare but can happen in certain regions and seasons.
When combined with the risks posed by excessive sun, heat and sometimes insects you should be careful to monitor your health while in the country. Do not be put off by these daily facts of life in Turkey – just be sure to pack plenty of essential medications and try and keep it in multiple bags in case you lose one. Getting replacement prescriptions can be an awkward process in Turkey and will involve seeing a Turkish GP. Keep copies of your documentation stored online and on your person.
We at the Turkey Travel Guide strongly recommend conducting a little personal research into medical issues before you travel to the country if you are heading off the beaten track. Medical services are perfectly adequate but you are better-avoiding problems in the first place!
Budget Turkey Travel Guide – Transportation in Turkey
Anyone looking to properly explore Turkey and does not want to spend long, hot days on trains should bite the bullet and consider using the reliable, efficient and refreshingly cheap internal flight network. We do not condone excessive flying as a general rule, but in this case, it really can make sense due to the sheer size and terrain of the country.
Book your flights online and in advance for the best deals. Remember to allow plenty of time to get to the airport as congestion around the cities can be extremely bad. Even internal flights operate stringent security measures so again allow plenty of time to pass through.
The Turkish train lines have enjoyed a massive improvement over the past few years and they are now considered one of the most fashionable ways to get about the country. Pick your routes carefully and you can enjoy some magnificent scenery and budget travelers ought to make good use of the night/sleeper trains to save on a bed for the night.
Rather amazingly, the train is generally a fair bit cheaper than the country's longstanding and highly efficient bus network! Trains may be slightly limited in terms of the available route but are an outstanding option if you are not in any major rush.
Buses are going to be able to take you anywhere and vary from state-run lines through to private operators. Understanding these can be a little baffling, but as a rough rule assume that they will be quicker than trains, flexible on where they may drop you off, and you will pay far more for comfort than the cost of the fuel.
Cheap buses are an option if you can handle a dozen hours on a rickety old seat, but for a little more you can recline in a premium quality modern coach. It really is your choice! It is wise to book a day or so in advance, ideally in person. Remember the right to haggle with private companies…
The boat is going to be one of the best ways of exploring the coast and highly recommended indeed. Tourist ferries are comparatively expensive in Turkish terms, but a bargain compared to Greece, Croatia or Italy.
Ferries may charge tourists a little extra but just go with the flow safe in the knowledge that they really should be charging a lot more anyway! The network is extensive and some routes operate pretty through anti-smuggling operations at random, so always allow for occasional delays in both departure and disembarkation times.
Cycling is not very common in Turkey but if you have access to a bike then it is a great way to explore – just keep an eye on the temperatures and your own levels of hydration. Driving in Turkey amounts to a quite perilous activity and we'd suggest you just leave that to the locals. Car hire is available but really not recommended for cities unless you have a particular need. Longer distances are far easier and safer to traverse using one of the options outlined above.
Budget Turkey Travel Guide – Accommodation In Turkey
You may be surprised at the quality of your accommodation in Turkey. In our experience at the Turkey Travel Guide hostels are a mixed bag – some are very good and others are very much a case of you get what you pay for. Hostels do have the advantage that they tend to be in good locations and are ludicrously cheap, just note that not all will provide bedding so you might want to remember to bring a rucksack.
There are plenty of good hostels – many have opened quite recently – and you should probably look to book these ahead of your arrival during the summer months. Do plenty of online research in advance and chances are that you'll find an absolute bargain.
As for hotels – these tend to be pretty uniform. Do not expect your average hotel room to be especially flashy, but for the price that you are paying it ought to be comfortable enough and with en-suite bathrooms. A little extra is often worth spending to make sure you have a decent room in the more central hotels. Around the coast, you will discover that many of the huge resorts are filled with hotels holding hundreds of rooms.
A large proportion of these will be exclusively sold to overseas travel companies and they may not actually even be available even if they are completely vacant! However, if you plan carefully you can find an absolute bargain beachside room for a fraction of what you may pay through an operator.
Interested in trying to arrange a private stay booked online? Airbnb and similar sites have started to catch on in more tourist areas but are not quite as universal as other countries. It is worth considering should you find somewhere that matches your specifications, especially in quieter and more out of the way places which often have far fewer general accommodation options.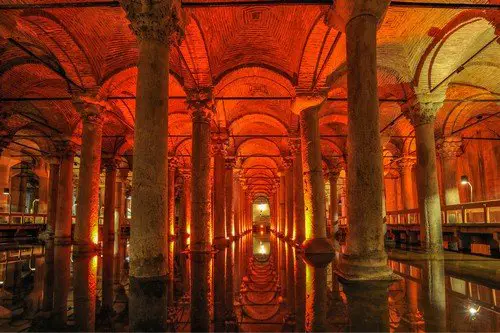 Budget Turkey Travel Guide – Responsible Tourism In Turkey
We've already discussed the handful of topics that are not really worth trying to discuss with your average Turkish person. Let's instead take a quick look at the ways you can add an extra level of responsibility to your time in the country.
Something you cannot fail to notice in Turkey is that the coastal areas have in some parts really turned into massive resorts similar to those you'll find in Spain and Greece. It has posed as something of a headache for the Turkish government – the money is essential for the country but the cost to the local environment (and some may say culture) is pretty extreme. To their credit, much of the focus towards attracting more tourists have been from the sustainable angle over the last year or two.
Visitors are being encouraged to explore the inland regions rather than just opt for the typical coastal hotspots. We thoroughly recommend this not only because of encouraging sustainability and the spread of wealth but also because quite frankly much of the interior is actually more interesting anyway.
On a more general note, you will probably see quite quickly that Turkey is still lagging behind when it comes to recycling. It is a bit of a quandary so the best you can do for now is to use recycling points when you see them (cities and tourist zones mostly). We advise strongly against drinking tap water in Turkey even though plenty of hotels claim it is fine.
Budget Turkey Travel Guide – Turkish Food To Try
Turkish food is quite simply amazing. No matter what your budget this is a country that keeps its food affordable, delicious and nutritious – nothing not to like there! Think beyond your typical skewered roast meats and kebabs and you'll find that Turkish cuisine is actually rather diverse, with a mish-mash of influences from across the Middle East and the Mediterranean.
We'll start with authentic Turkish Delight which you'll see pretty much everywhere. This is the go-to snack for anyone with a sweet tooth and is a delicious blend of pistachios, dates, walnuts and sometimes honey that is served as a kind of small brick! It is chewy and sweet and thoroughly delicious so expect to end up buying it pretty much every day.
Manti (Turkish Ravioli) shows that pasta outside of Italy can be rather wonderful. Usually made from ground beef or pork (although vegetables may be found sometimes instead) these are something of a work of art. Look out for these in superior restaurants where they are most certainly handmade for a truly special meal.
Mezze could well be the dish that most people will eat while they are enjoying a trip around Turkey. It is usually a combination of all sorts of little treats such as kofte, rolled fig leaves, enormous salads, cheeses, mint sauce and more. Budget travelers should be looking towards this as their daily staple for a cheap and nutritious square meal.
Honorable mentions are deserved for classic Baklava dessert, Gozleme – the Turkish equivalent of crepes – and Dondurma Turkish ice cream which is famously immune to melting. If you can find out the secret of how they make it please feel free to let us know!
Budget Turkey Travel Guide – Turkey Packing List
We'll discuss what clothes are suitable for Turkey shortly but what else ought you remember to pack? Besides a power adapter and plenty of anti-mosquito/bug spray you really should not need to worry about much else. It is a good idea to consider wearing a money belt in the bigger cities, and you should make sure to bring plenty of good quality outdoor wear for hiking and exploring. Boots are essential anywhere and make sure they are well worn beforehand to help prevent blisters.
Other than these simple options you really will be able to pick up basics such as toiletries, sunblock, and so forth without any hassle or expense throughout Turkey.
Budget Turkey Travel Guide – Clothing To Wear In Turkey
Keep it smart and sensible anywhere close to any religious sites (pretty much almost everywhere!). You will not see many Turkish men wearing shorts so perhaps try and stick to trousers to help fit in a little better. Women should be aware that some religious sites are more open to different dress styles than others, but a headdress/scarf is always a good idea to avoid any confusion. You may wish to check the local advice for these before visiting.
It is a good idea to try and dress relatively smart when going out for the evening in Turkey. Some of the more exclusive restaurants and bars in the cities will operate stringent dress codes. Keep the beachwear for the beach and you really should be fine.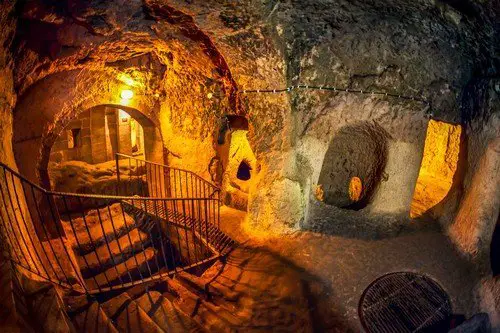 Budget Turkey Travel Guide – Interesting & Important Facts About Turkey
We are nearly at the end of the Tukey Travel Guide and hope you have enjoyed reading our insights into what to expect when you arrive in this wonderful country. There really are few better countries to visit in terms of costs and attractions than Turkey, and we have only covered a small number of the different ways you may choose to explore.
What is worth reiterating is that the best way – in our opinion – to see the real Turkey is to venture inland from the coasts and spread out from the main cities. Sure, you could visit those more remote sights in a day, but just remember that you will be missing out on so much fascinating and far lesser-visited wonders.
Here are a few interesting little facts that will hopefully show quite how amazingly interesting this country can be. We hope you enjoy discovering many more!
▸ Istanbul's Grand Bazaar is estimated to contain over 3,000 different stalls and shops.
▸ The Turks drink, per capita, more tea than any other country on earth.
▸ According to the original story (sources may vary), Santa Claus is originally from Turkey!
▸ Wrestling – specifically oil wrestling – is the official national sport.
▸ Turkey has one of the most diverse assortments of flora and fauna in the world.
▸ The country is one of the few remaining which is agriculturally completely self-sufficient.
▸ There are over 82,000 mosques throughout the country.
▸ Despite being only the 37th most populous country on the planet they rank 7th highest for use of social media.
▸ If you believe the linguists then Turkish is actually one of the easiest languages to learn.
▸ Until a few hundred years ago Turkish wives could legally divorce husbands who did not provide theme enough coffee.
We hope you enjoyed reading the Turkey Travel Guide – and good travels! Contact us with any questions you may have about travel to Turkey.