Last updated on September 25th, 2023 at 12:25 am
The Budget Central Canada Travel Guide includes 18 Important Travel Planning Tips that will allow you to see and do more on your budget. Learn how you can benefit.
Welcome to the Central Canada Travel Guide! Here we'll take a thorough look at the best places to explore across the vast area lying approximately between Toronto to the east and Vancouver to the west. Alberta, Saskatchewan, Manitoba, Nanuvat and the Northwest Territories contain literally thousands of peaks and lakes between them. From prairies and desert badlands through to glaciers and the northern lights, few places can compete with Central Canada in terms of natural variety.
Not many places come close to Central Canada whether you're looking for an all-action adventure or a more reflective and sedate travel experience. Over the course of the Central Canada Travel Guide, we'll discuss the practicalities involved in covering this enormous expanse in a comfortable – and economically minded – manner.
Central Canada Travel Guide – What Are the Best Places to Visit in Central Canada?
A complete Canadian road trip is one of those truly 'ultimate' travel experiences. You'll inevitably end up throwing large chunks of your travel itinerary out of the window (into the trash can of course) as you stumble across enchanting opportunities to make a detour off the beaten track. While planning is essential to an extent – for instance, everyone passing through this continent-sized area must visit the Waterton Glacier International Peace Park, Banff National Park, Great Sand Hills, Lake Louise, Jasper and so on.
The length of time you devote to these needs to include a degree of flexibility. We'll guarantee that you'll simply want to spend longer in certain places than you may assume – and do not be surprised to find any itinerary becoming seriously altered after just a short while! Doing so is the best way to explore this region and that alone should appeal to anyone with a sense of wanderlust and adventure.
Alberta, Saskatchewan, and Manitoba combine to provide a handy and much-traveled route from the most westerly to easterly Canadian provinces. The provincial capitals (Edmonton, Saskatoon, Winnipeg) are handily located close to a good proportion of the regional attractions and offer everything a weary traveler may need to restock and replenish.
You'll notice from the map that these tend to be quite southerly – and that is because the wilderness basically begins quite abruptly from the middle part of these provinces and doesn't really ever end! Head far enough and you'll end up in either the Northwest Territories or Nanuvat – both of which offer unique yet much more difficult to access touring potential. Cover those basics and you could spend weeks camping around the Great Slave or Bear lakes or even marveling at the icy expanse heading out towards Baffin Island.
A good proportion of visitors to Canada are tempted to 'skip' Central Canada because those distances can indeed become pretty daunting. Yet by choosing to traverse the central regions by land instead of the air you'll experience something much closer to a uniquely Canadian experience than you would by relying upon the arrivals/departures lounges.
Appreciating the way that the magnificent national parks gradually creep up on you, as those peaks become more spectacular and the passing lakes become larger and ever more perfect is something that you can only find by taking the long road. In even better news, there's going to be no shortage of diversions and side attractions when you need to take a break from the road.
When exploring these provinces you will see signposts for the likes of the Grave of the Mad Trapper, Mac the Moose, La Colle Falls Dam, Diavik Diamond Mine, and many, many more. Take these opportunities – even if it's just for a quick photo break – and your experience in Central Canada is going to be wonderfully colorful and engaging!
As with the East and Western Provinces, you'd be well advised to do a little personal research before stepping out into the vast Canadian interior. Do not assume that it's just an enormous mass of forests, lakes, and mountains of the same style you'll encounter in other parts of the country. Exploring the unique character of each of these individual provinces is an absolute highlight of the trip, and something quite refreshing after cosmopolitan – and arguably much too comfortable – stays in Ontario or Columbia.
If you are willing to get out and engage, follow your nose, approach timescales as vague approximations instead of watertight realities, and like to enjoy and appreciate the great outdoors (and they do not get much greater than this) then Central Canada is somewhere you'll never stop wanting to explore further.
The Central Canada Travel Guide would highly recommend that visitors to these provinces do their best to allow more time than they may expect to experience the northern parts. There are some logistical issues – and you will be limited according to the season – but the opportunity to explore indigenous regions of this great country is something that never fails to amaze.
These are some of the most interesting and precious ecological preserves in North America – and if you feel that this is something that you'd like to explore further we'd suggest looking for organized tours that can help unlock these wonders. Those parts of Canada aren't easy or simple – yet they can provide one of those experiences that you'll simply never find anyplace else.
---
Now that you are reading the Central Canada Travel Guide, what's next? Let's learn more about other country trips.
Budget Eastern Canada Travel Guide – 8 Ways to Save Money
Budget Western Canada Travel Guide – 8 Ways to Save Money
Budget England Travel Guide – 8 Ways to Save More Money
Budget France Travel Guide – 8 Ways to Save More Money
Budget Ireland Travel Guide – 8 Ways to Save More Money
---
Central Canada Travel Guide – What Are the Best Things to Do in Central Canada?
Snowsports are without any doubt one of the most significant attractions to Central Canada. Calgary, Edmonton, and a vast number of smaller towns support an extensive ski and boarding network that rates amongst the best in the world. Of course, while you may be lucky to find snow over long parts of the year, it does place a degree of limitation on what other activities you can find!
Visit during the warmer months and enjoy the outstanding variety of hiking, biking, and camping options that basically run in every direction throughout Central Canada. You could quite easily spend weeks on end roaming throughout the likes of Banff or Jasper national parks and never feel like quitting the trail for a moment. So if the great outdoors is your thing – and you know how to enjoy it to the full – then this is certainly the major appeal.
Whether you visit for skiing or hiking/biking/driving across the landscape, do try and take the time to explore the rather unique cultural opportunities that you'll come across during your travels. From the indigenous north that still manages to encapsulate a very genuine 'frontier spirit' through to the 'all-Canadian' styles that you'll find closer to the border, make the most of the chance to savor extra maple syrup on your morning pancakes!
Wear a Canadian hat (artificial fur is available!), don those check shirts and fling on your haversack to make the most of that gracing fresh air. In all seriousness, do take the opportunity to explore the many museums – often rather outlandish/weird – that cross your path. Glitchy's 'Believe it or Not' up in Saskatoon is well worth a trip once you feel the need to take a break from perennially jawdropping natural beauty.
The majority of visitors to Central Canada will spend a good proportion of their time around the lakes – so make sure to take advantage of the rather unique feel that each has to offer. Lake Louise is arguably the most 'postcard-perfect' with idyllic sensibilities that lean towards relaxing, photography, and gentle lakeside camping. Peyto and Athabasca glaciers still offer those lakes but take some much harder work to get around, making them more geared towards the adventure travel end of the market.
Lake Minnewanka is one of the best for boating about and perhaps taking in a spot of fishing, while Jasper takes some beating when it comes to diversity and mixture of wildlife and fauna. While you simply cannot go wrong whichever one of these appeals most to your own sensibilities, they are perhaps best enjoyed with an idea in mind of what each has best to offer.
Take your pick of the wonderful little side attractions while using them mostly as handy diversions from the appeal of the major parks. Nature overload is something that does pose a bit of a risk in Central Canada – and you'll appreciate it best when making allowances for some casual downtime when it does happen to present itself.
Some of the best experiences you'll likely have are going to include these – so do take the chance to visit the likes of the Inuvik Community Greenhouses, the literally Smoking Hills, and of course, take a snap of the sign at 'Ragged Ass Road'. Get that combination of fun and highbrow adventure travel right and you'll be in great shape to enjoy an amazing time in these Canadian provinces.
Central Canada Travel Guide – When is The Best Time to Visit Central Canada?
The best time to visit Central Canada depends on what you plan on getting up to during your stay. As with the rest of the country, it tends to be busiest throughout the warmer summer months (June-early September) and that can become a little too much in some of the most popular national parks.
Our advice would be to instead look to visit during the spectacular fall or spring seasons when the crowds will be much lower and the views/scenery even more beautiful. Prices tend to drop a little around these times too, especially in the more out of the way places.
If you plan on skiing then the best time is going to be over the December-March/April months. Purists will always say that the fresher snow is always the best but you should expect to have to contend with some crowds on the popular slopes.
Look around for the best deals if you do plan on visiting during the most popular seasonal spell as Canadian skiing is so good you'll rarely find a poorly managed or maintained slope.
Central Canada Travel Guide – Do I Need A Tourist Visa in Central Canada?
As with the rest of Canada, this is an easy enough place to visit providing you follow the rules quite carefully. US citizens will only need ID to cross the border whereas everyone else will need a passport valid for at least six months following entry.
Approved countries – including most of the EU, Australia, NZ, and a handful of others – can apply for an online visa in advance ($7) that is usually valid for a maximum of six months based upon single-entry. Other nationalities will need to follow the protocol for their country and should allow longer for approval and anticipate a higher visa fee ($100+).
Bureaucratic as it may sound, the Candian visa system is simple enough for most people to navigate without problems. Those who are crossing frequently between the Canadian and US border should be aware that vehicle checks are far more common nowadays and can be quite time-consuming if you are pulled over. Visitors who plan on working during the course of their visit – including temporary employees during ski season – must apply for working visas.
These have been clamped down on significantly in recent years and those caught working without the legal right to do so will be facing deportation.
Visa extensions are possible but you'll need to visit in person and should be in a position to provide proof of funds and a good explanation of why you wish to remain in the country for a longer period. Apply at least a month before your visa runs out, and be aware that longer-term extensions over six months are very rarely issued without a watertight reason/justification.
Central Canada Travel Guide – What Currency Is Used in Central Canada?
The Canadian Dollar (CAD) currently exchanges at around 1.33 = 1 USD. Canadian Dollars are the only accepted currency besides a handful of places around the border where the exchange rates will be pretty unfavorable.
You'll have no problems managing your money during your time here. Card payments are widely accepted in towns and cities although you'll find that cash is still quite handy for casual purchases. ATMs are common and in the more remote spots usually located within the only businesses for miles around!
Generally, these will offer better value compared to change desks but you may find it worth performing a little research especially if you are planning on staying for a longer period. Some Canadian banks have international partnerships that allow for superior conversion rates with customers of other banking services. Internet connectivity is widespread and reliable so make use of online services where necessary.
Something visitors to Central Canada will likely notice is that there tends to be a little more room for haggling here compared to other parts. If you are looking to stay somewhere for longer than usual, hire a vehicle for an extended period of time, or have the negotiating power of being part of a larger group, chances are you'll be able to negotiate lower prices or at least include additional services on the house.
This is especially the case outside of the peak season months and in more remote regions. There's never any guarantee when it comes to haggling but you'll have better luck here than elsewhere!
Central Canada Travel Guide – Do I Tip In Central Canada?
As with the rest of the country, there is a tipping culture throughout Central Canada that quite closely resembles the USA. Anticipate leaving up to a 20% gratuity for restaurants/diners, about 10% on cabs, and so on. Remember that tips should be applied before tax and that these costs can mount up quite quickly if you make use of such services on a daily basis. Budget-conscious travelers should factor this into their plans quite carefully and be prepared to self-cater more often than they expect!
Central Canada Travel Guide – What Kind Of Budget Do I Need In Central Canada?
At this stage of the Central Canada Travel Guide, we'll take a look at approximately how much visitors should expect to budget for each day of their stay. While Canada is not exactly a cheap destination it is worth appreciating that there will be days when you'll barely need – or have the opportunity – to spend much whatsoever. After all – that beautiful splendor is totally free once you have gotten past any park fees and covered the cost of gas and vehicle hire.
At the other end of the market, the best ski lodges and passes to the most exclusive slopes can become extremely expensive indeed. With that in mind, here are three very rough estimates on what you should expect for your budget. Note that prices are quoted in Canadian Dollars.
Budget ($60-100 maximum/day)
Whoever said that Central Canada needs to be expensive! Providing you are happy to stay in hostel dorms within the big cities (approx $30/night) and camp out rough or bed down in a rudimentary lodge out in the wilderness ($25 max), then you'll still have enough left over to feed yourself pretty well. Groceries are pretty reasonable for the most part and those who are happy with self-catering should be able to get by on as little as $10-15/day.
That is about the same as a basic meal at a diner – so perhaps save those for weekend treats! Basic attractions in big cities rarely cost more than $10 and there are plenty of free/donations only museums and galleries to choose between. Bus passes cost about $8/day within central urban areas.
Considering that the best thing about Central Canada is making the most of that freedom to explore, you'll need to pay some serious consideration into how best to manage this on a tight budget. Splitting the cost of a vehicle hire can be very reasonable indeed with standard modern four-seaters often available for about $55-75/day.
Gas is about 20-25% more expensive in Canada compared to the US and you should plan a little ahead as prices within the country can vary by just as much again. If driving is not an option then the enormous Canadian rail network is reasonably priced for the most part. Cycle hire is a great option if you choose to visit specific areas for a longer period with hire starting at a little more than $15-20/day in most places.
Mid-Level ($100-200/day)
Expect some significant upgrades on both your accommodation and transportation once you have roughly doubled your daily budget allowance. Much of the Canadian accommodation sector charges about $80-100/night per double room, and that ranges from quaint little B&B's through to chain motels and everything in between.
Use the web to find the best quality options and remember that you may well be able to haggle modest reductions depending on the season, size of your party, and how long you plan on staying. Prices are higher in the major cities but generally lower compared to the coastal provinces. If you are sharing/splitting the costs of your room you'll have plenty left over for car hire.
How much you choose to extend your budget is now the big decision that you'll need to make. Upgrade your meal options to include three sit-down occasions every day and you'll be looking at around $60/day before including too many drinks. Our advice would be to hold back a little on these and look at spending your extra funds on those added-extras that can make Central Canada so amazing.
Guided activities such as rafting, boating, fishing, climbing and so on cost anywhere from $40-100+/day. This budget is pretty much also the lowest threshold for anyone considering skiing/snowsports – expect to use communal lodges and try to bring your own gear if possible (hire prices can be ridiculously high).
High-End ($250+)
How to spend large sums in Central Canada while also exploring the wilderness? Believe it or not, there are plenty of ways to do this beyond upgrading your accommodation! A top-end hotel will cost at least $250+/night and that can include some wonderful remote lodges out in the far north.
Perhaps look instead at taking those unique tours that may also include perks such as specialist accommodation and transport for heading out into the far north. It is a pretty hard market to estimate but wilderness expeditions led by an expert guide tend to start at about $150+/day and are usually more. That being said, they can be excellent value considering that most run for at least five days and some as long as two or three weeks.
Most people with this kind of budget will be looking towards making the most of the big-name ski resorts – and this is certainly the kind of budget that you'll require. Accommodation prices vary wildly depending on the time of year but are never going to be what most people would consider as cheap.
Ski passes cost anywhere from about $50-100 per day and equipment hire can be close to as expensive again depending on what you require. We'd suggest booking well in advance and perhaps looking at packages that include passes and hire as a complete purchase (usually run directly from your ski lodge) – and even then, it'll still be pretty pricey.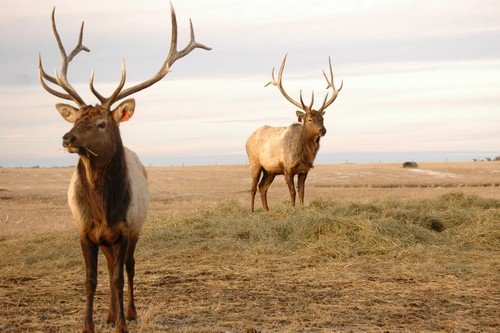 Central Canada Travel Guide – What Languages Are Spoken in Central Canada?
English dominates throughout Central Canada although you'll still find plenty of French and sometimes Inuktitut signage. Most visitors should not have any issues being understood during their stay in Central Canada!
Central Canada Travel Guide – What Religions Are Practiced in Central Canada?
According to the Canadian national census the further west you head the lower the likelihood that people will choose to follow any kind of religion. Christianity still dominates although you'll be hard pushed to actually notice much difference compared to 'more religious' provinces over on the eastern seaboard. As Canada observes freedom of religion you'll not likely encounter any issues regarding this during your stay, and should be able to practice any of your own beliefs without issues.
Central Canada Travel Guide – Practical Tips From The Central Canada Travel Guide?
We hope you have enjoyed reading the Central Canada Travel Guide so far, and will now turn our attention more towards the practical issues of exploring this enormous and varied landscape. Over recent years these parts of Canada have enjoyed a considerable upswing in popularity outside of those iconic and world-famous national parks. Many people have experienced the magnificence of a Central Canadian road trip, either in its own right or as part of a coast to coast adventure.
Our advice would be to take this kind of approach to these provinces and avoid the temptation to stay too long on the freeway between those more famous parts. Central Canada is enormously varied and you'll be surprised at what you can find providing you research as you go. Chances are you'll notice opportunities for a detour literally every single day – so make use of online maps and services to see what matches your mood and interests. Not many places can match this part of the world for satisfying those with wanderlust curiosities!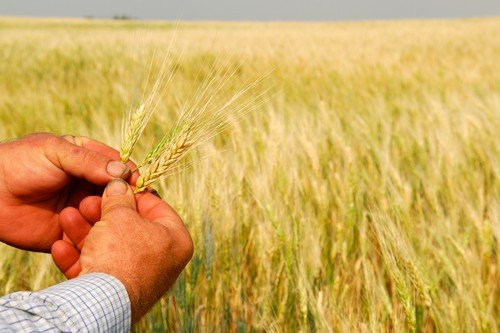 Central Canada Travel Guide – What About Health and Safety in Central Canada, Is It Safe?
Canada is an extremely safe country to visit. The central provinces – especially the large swathes between major cities – enjoy very low crime rates and it is exceedingly rare for visitors to become the targets for anything serious. Providing visitors excise the same basic standards of personal safety precautions as they would in any other rich and developed country, then they really ought to be entirely safe. It is worth mentioning that marijuana is legal for recreational use and this is regulated in a very similar manner to the sale and supply of alcohol.
Avoid public consumption and make sure you do not inadvertently carry any over the border should you choose to use marijuana yourself (this is one of the reasons why border crossings sometimes take longer now). There is also an extensive black market for marijuana especially throughout the Central Canadian provinces – avoid this if you encounter it because it is connected with other illegal practices and stiff penalties apply to those who are caught.
Canadian health care is rightly lauded for its quality and ease of access – but as a visitor, you should make sure you still have comprehensive medical insurance in place as costs can become phenomenal. Make sure that your policy covers any adventure sports or riskier activities you plan on undertaking.
Check the credentials of all car-hire agencies and make sure you and your belongings are covered within the hire insurance plan. It can be tricky to navigate this so take care to be certain you are not paying twice for the same cover/policy.
Environmental health risks depend on the season and which parts of Central Canada you have chosen to visit. There is little in the way of infectious diseases or overtly dangerous/aggressive wildlife but sensible precautions should still be taken. Keep an eye out for the heat and cold (both of which can become extreme) and know the warning signs of dehydration, sunstroke, frostbite and so on. Understand that despite emergency coverage being excellent in urban areas it can take a while for EMTs to reach more out of the way places.
Canada operates quite strict rules over what medications and in what quantities they can be brought into the country. Make copies of your documentation in case you lose your supply. Chances are you'll need to visit a local doctor to have prescriptions reissued – and pay for these from your own pocket – but there is a high likelihood that your branded medication will be available. Tap water may not taste great but is almost always safe to drink (look out for signposts at campsites indicating this).
Central Canada Travel Guide – What is the Best Transportation in Central Canada?
To really see and explore the most of Central Canada you're going to need to seriously consider hiring a vehicle (or bringing your own). Doing so is not especially expensive when the costs are split between a group, and gas prices are still pretty reasonable for the most part. Roads are generally excellent quality although driving can become more challenging in remote regions. Take plenty of breaks during your road trip by taking advantage of the many opportunities you'll pass to explore the side roads.
If for whatever reason you don't feel inclined to road trip your way through Central Canada you'll still be able to get out to most of the more popular locations. Unlike the eastern parts of the country, the bus network is considerably more limited so you'll need to be able to use local/regional services in a 'patchwork' fashion as you make your way about.
Use online timetables to your advantage and explore pricing options/passes where they may apply. Hitchhiking used to be a popular way of getting about Central Canada but this has lessened in recent years due to safety issues. That being said, you'll likely be able to find others willing to give you a ride/hop on board at hostels with a little luck (and a willingness to pay your share of the costs).
Cycling is a wonderful way of exploring the major parks and you will find no shortage of routes to choose between. Canadian cities are relatively bike-friendly although don't expect quite as strong a provision as you would in Toronto or Vancouver.
Internal flights are also a realistic (if often expensive) option if you wish to head far out north. Trains are also pretty good although you should try and book in advance to try and find the best value prices. Despite its impressive length the train network doesn't tend to venture far from the major central arteries so don't depend on it too much.
Central Canada Travel Guide – What Are the Best Accommodations in Central Canada?
As discussed earlier in the Central Canada Travel Guide you'll rarely be stuck for options when it comes to finding somewhere to stay – just expect to pay pretty similar prices for (usually) fair-enough quality.
Accommodation is likely to be the most significant expense during your stay and we'd suggest trying to mix-up your options in ways that include some cheaper options as your travel throughout the regions. Hostels are great in the big cities but barely exist in many other places. Camping out should be part of most people's travel experience and tent pitches rarely cost more than $25/night. Of course, you'll need your own gear for this!
Motels and B&B's still provide plenty of easy to source accommodation as you go. Use online resources to plan a day or two ahead and remember that there is room for haggling even with the big nationwide chains. Private listings sites such as Airbnb and others are well established throughout Canada and can sometimes present absolute gems. If that appeals to your travel instincts then we'd recommend booking up well in advance especially during the peak season.
Central Canada Travel Guide – How Can I Practice Responsible Tourism in Central Canada?
It should go without saying but remember to observe all of the rules and regulations when visiting those glorious national parks. The typically 'common sense' Canadian approach is actually very reasonable and self-enforcing for the most part, but tourists still manage to accidentally cause forest fires for most years. Tidy up after yourself and make sure to keep an eye on park regulations as they are sometimes prone to alteration with little notice.
Something you'll certainly wonder during your time in Central Canada is why people are so worried about the extent of natural resource exploitation given that the country is absolutely enormous. Even if you have months to explore the country there are inevitably going to be large parts where you'll still barely be able to come close to visiting. Yet it is important to not underestimate how seriously many Canadians struggle to weigh up the cost of such resource exploitation.
You'll find plenty of organizations throughout Central Canada campaigning about logging/urban sprawl/ and especially water pollution. Read up on their reasons and give them some social media exposure when you deem fit.
Canada has done better than most to try and proactively preserve yet integrate the Inuit people indigenous to the northern provinces – yet that is to say, it is still far from perfect. Should you visit these areas try and make use of locally run services to help boost their economy and play a part in preventing their historic lands becoming victim to big business interests.
Central Canada Travel Guide – What Food Should I Try In Central Canada?
Central Canada doesn't have too much of an independent cuisine that distinguishes itself from the rest of the country. You'll find no shortage of flavorful dishes that will likely include Quebequois style sauces and plenty of 'fortifying' stews, roasts, and US-style portion servings! Keep an eye out for novelty items of the menu including Beavertails (actually very sweet donuts), Butter Tarts, Nanaimo Bars, and ketchup on absolutely everything (OK, maybe not poutine…).
As with the rest of the country, those on restricted diets shouldn't encounter too many issues. There's plenty of vegetarian establishments and options in convenience stores, and vegans are increasingly well catered for as well. If you can get by in the US then you'll have no trouble whatsoever dining well in Canada too.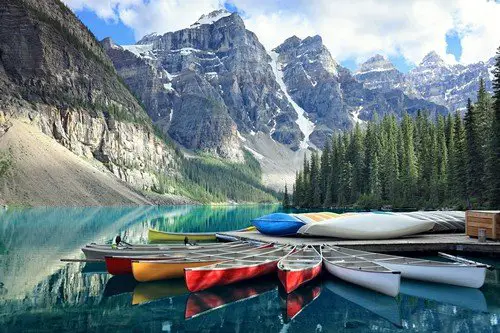 Central Canada Travel Guide – What Should I Pack for A Trip to Central Canada?
If you intend on spending a good deal of time outdoors and probably camping as well, you should pay some serious attention to what gear you'll need to bring with you. Outdoor equipment is easy to purchase throughout Central Canada but good quality doesn't come cheap – so if you already own it, you're best off bringing it with you.
A decent tent that is suitable for the season, sleeping bag, waterproof clothing, stove (purchase gas in Canada), walking sticks for trickier trails and above anything else a pair of decent, well-worn boots should be the absolute basics. Waterproof torches, battery packs, electricity adaptor (if needed), basic first aid kit, whistle and so on are also handy extras.
If you are not intending to camp then perhaps you are planning on skiing – and again, keep those prices down by bringing as much of your own equipment as possible. Everyone else should not need to place too much extra thought into their luggage packing besides making sure they have clothes suitable to the season (ideally including many different layers).
Central Canada Travel Guide – What Clothes Should You Wear In Central Canada?
Dress like a lumberjack and you'll fit right in! Joking aside – outdoors, durable, waterproof, warm, and hard-wearing are all suitable words to describe the kind of clothing that best matches Central Canada. Nobody will particularly care what you wear in urban areas but for your own comfort, it's best to dress with practicalities in mind.
Don't worry too much about 'dressing up' unless you plan on hitting the fancier restaurants and bars in Edmonton. Not many places enforce dress codes providing your clothing isn't objectionably offensive!
Central Canada Travel Guide – What Are Some Interesting & Important Facts about Central Central Canada?
We are approaching the end of the Central Canada Travel Guide and hope you have found this both informative and useful for planning your own trip through these marvelous territories! These parts of Canada may not be the most visited but for those who like to take their adventure into their own hands, it can easily be one of the best places you'll ever visit.
Behind those endless mountain ranges and long, languid lakes lie all kinds of opportunities to explore and entertain. There's always more than meets the eye no matter where you choose to travel, and Central Canada is one of those gems that just happens to reward much more often than most.
Let's wrap up the Central Canada Travel Guide with a handful of fun and entertaining facts to help whet your appetite to visit just a little further!
▸ Manitoba alone has over 100,000 lakes and waterways.
▸ Edmonton (and the whole of Alberta) has no rats whatsoever but over 30 different species of mosquito.
▸ The largest ever discovered beaver dam was discovered in Wood Buffalo National Park – almost one kilometer long.
▸ If you pass through the town of Vulcan keep your eyes peeled for a huge replica USS Enterprise!
▸ The Winnipeg Folk Festival is one of the largest and longest-running in the world.
▸ Saskatchewan is a world hotspot for dinosaur and mammoth bones.
▸ Churchill (Manitoba) is one of the best places in the world to see the Northern Lights (Aurora Borealis)
▸ Homes in Nanavut must be built on stilts to protect against the permafrost.
▸ The World's Waterpark in Edmonton is the largest in the world (817,800 sq ft).
▸ Boston pizza was actually invented in Edmonton!
We hope you enjoyed reading the Budget Central Canada Travel Guide – and good travels! Contact us with any questions you may have about travel to Central Canada.
Discover our unique product testing journey at Our Big Escape. We bring real-world experiences and adventures into every review, ensuring authenticity and reliability. Dive into our process at
How We Test Products: A Journey of Discovery and Trust
, where every product is an adventure tested.