Budget Paraguay Travel Guide includes 18 Important Travel Planning Tips that will allow you to see and do more on your budget. Learn how you can benefit.
Welcome to the Paraguay Travel Guide! Despite being at the very heart of South America, plenty of travelers opt to 'skip' Paraguay on their regional tour because of a comparative shortage of world-famous (or perhaps SnapChat friendly) attractions compared to its neighbors. The reality is somewhat different – and those who opt to explore Paraguay will often enjoy a far more engrossing, authentic and somewhat 'real' experience than they may find on the tourist trail.
Paraguay has some fantastic reasons to visit – the scenery can be luscious even outside the underrated national parks, carnival time is amazing for dancing, shopping, and easting, while the laid back manner of daily life makes it the ideal place to recharge those batteries a little. If you are interested in discovering more about this frequently overlooked gem – the Ultimate Paraguay Travel Guide will explain all you need to know.
Paraguay Travel Guide – What Are the Best Places to Visit in Paraguay?
Asunción may not win many prizes for urban architecture but when you scratch beneath the surface you'll discover a colorful, lively, and especially friendly capital city. Colonial-era architecture helps make some parts of the city quite enchanting, with the López Palace and much smaller Casa de la Independencia well worth exploring at leisure.
Take in some of the gorgeous nearby parks (the botanical gardens is also a must) and savor the chilled out atmosphere that'll pervade large parts of your Paraguayan adventure. Walking tours are commonly advertised in local hostels and traveler orientated cafes – take these, especially the ones that will explain the meaning of the many murals and street-art exhibitions that pop up in the most unexpected corners.
Outside of the capital city, most visitors will be looking to make the most of the national parks – and anyone looking to extend their South American travels in a cost-effective and straightforward manner is highly recommended to check out this route! While technically not within Paraguay itself, taking in the Iguazú Falls from the Paraguayan side of the border is a bargain way of enjoying a much less 'touristy' experience.
Savvy travelers who intend on spending plenty of time around the falls will use Paraguay as their base and make sure to also see the Saltos del Monday falls along the way. Some – including your correspondent at the Ultimate Paraguay Travel Guide – rate them just as highly as the more famous ones at Iguazú.
Head not too far south-easterly from Ascension and you'll see plenty of signposts for the Eco Reserva Mbatoví. While there's no shortage of flora and secretive wildlife to see, many people also visit because this is one of the best spots in South America for 'adventure travel'. There are plenty of tours offering the likes of rope bridges, ziplines, rappelling and so forth – adding an essential dose of adrenalin to an otherwise still sumptuous few days of hiking.
One of the best aspects of Paraguay is that it allows visitors to be as active or languid as they wish and still enjoy a wonderful time. This Eco Reserva (and a handful of others throughout the country) are ideal for groups/families with mixed interests who like to embrace new experiences.
Encarnación is widely regarded as the most beautiful city (really a small town) in Paraguay and handily enough it also offers masses of gorgeous gaucho scenery nearby too! If you're interested in exploring this aspect of regional culture then once again you'll be able to do so on a comparative shoestring here.
Relax in the many brightly colored bars and dance away through the nights, take in some amazing bargain shopping and dining during the day, and take the odd break from enjoying yourself to head out horse riding or learning other cowboy/girl basics. Hit Encarnación during festival time and you'll have one of the best times anywhere throughout South America.
Ybycuí National Park is the most popular (especially if you love your monkeys) and no visit to Paraguay is complete without checking out San Bernardino too. The latter was originally built by most Swiss and German ex-pats – and you'll find the somewhat out of place architecture somehow perfectly matches the surrounding environment!
It is a gorgeous place to enjoy a little beach time in a landlocked country, perhaps best washed down with a stein of Paraguay's surprisingly tasty local brew. More action and adventure-minded visitors tend to head out to Gran Cacho and its enormous forests for some tougher overland touring. It's worth the sweat especially if you're keen on birdlife and spotting the occasional passing jaguar…
Paraguay Travel Guide – What Are the Best Things to Do in Paraguay?
As with much of the rest of South America the will informed visitors will never get stuck for things to do! In some ways, the lack of massive attractions actually enhances Paraguay as you'll rarely feel especially crowded out anywhere you go. Even the most popular sites discussed above allow plenty of opportunities for branching out and exploring under your own steam. This is a country where travelers who love to explore and follow their senses can really find some amazing peace and solitude – as well as experiences that few others will tend to discover.
Mix your hiking up between strolling between enormous tea plantations, some organized bird/wildlife spotting, perhaps a trip out to the enormous Itaipú Dam that offers some mindblowing views that stretch over many miles. Making the most of the variety by taking the plunge and heading down those less-traveled routes is the way to see Paraguay – and those who do so will reap some amazing rewards.
Tours are an option in Paraguay and we'd suggest keeping an open mind depending on whether they are going to match your interests. Visitors who want hiking, adventure tourism, and perhaps overland expeditions by horse or mule should consider these as the best will provide literally everything you need to enjoy these to the max. One word of advice – try and make sure you are using locally run schemes or those that are operated as part of preservation charities.
Your money will go a long way in Paraguay (it is the second poorest in South America after Bolivia) so try and make sure it goes to the people who need it most. Those who are interested in ancient relics will likely discover that they tend to be in quite isolated spots. Organized trips are probably the best way to see these unless you can organize your own transport and are not in a huge rush! Look for options managed by universities and historical preservation organizations and you'll likely be led by an academic expert in the field.
Visit at the right time of the year (often over February and August) and you'll likely hit somewhere during festival season. Festivals are a big deal in Paraguay and pretty much everyone takes a few days off to let their hair down. Our advice would be to try and experience these especially if you're among that demographic of 'more lively' traveler who again isn't in much of a rush to get from A to B. Encarnación in February is a fantastic festival destination – those cool and tranquil waters are the perfect way to rejuvenate those tired legs after a night on the dancefloor.
Our last piece of advice on how to spend your time in Paraguay would certainly involve spending a good proportion of your time in the forested regions. The deeper you go the more you'll find of the indigenous culture – and these can be extremely eyeopening for all kinds of reasons. Local experiences can usually be quite easily arranged (often privately) and will include everything from bushcraft and hiking/camping through to nature tours.
It is this kind of openminded travel that Paraguay does best – this country rewards those who tend to make their itinerary something of an afterthought. Embrace that and seize whatever opportunities you discover (and there will be plenty) and you'll quite likely fall head over heels for this amazing little country.
Paraguay Travel Guide – When is The Best Time to Visit Paraguay?
Encarnación in February would be our pick (for the reasons mentioned above) but you'll find that Paraguay is good to visit for most of the year. The climate is pretty predictable by South American standards and you'll rarely find much in the way of inclement or unexpected weather. Religious festivals tend to dominate over Christmas and some cities basically close down for these – so book your accommodation in advance if visiting during these times.
Fiesta de San Juan (June) is pretty much an enormous food carnival where the country settles down for a couple of days of some communal eating. Whichever time you choose to visit do try and coincide with one of these festivals – Paraguays love being hospitable to guests!
Paraguay Travel Guide – Do I Need A Tourist Visa in Paraguay?
Don't expect any problems entering or leaving Paraguay providing your passport is valid for six months after entry and you have made visa arrangements if necessary. Visas can be issued upon arrival but the process may be a headache (they have a habit of running out of forms…) so we'd suggest making these arrangements ahead if needed.
Currently, visitors from the USA, Canada, and NZ need visas issued either in advance or upon arrival. Those from the EU (including the UK), Australia, and most other countries just need a passport. Our advice is to check with your home country before traveling as these regulations can change with little notice. If you do need/decide to obtain a visa beforehand you'll currently need to visit a Paraguayan consulate. Call ahead for an appointment or to check if they can make provisions to circumvent this irritating process!
Last but not necessarily least – if you are arriving overland the bus may not stop at the border as local traffic is usually just waived across the border. As a visitor, you need to show your passport to have it stamped – make sure the driver understands this and stops! Most will but you never know…
Paraguay Travel Guide – What Currency Is Used in Paraguay?
The Paraguayan guaraní (G) currently exchanges for just over 6000G = 1USD. For the sake of convenience, we'll refer to price estimates in USD over the course of the Paraguay Travel Guide.
One of the most attractive aspects of Paraguay – and why many long-haul visitors like to spend time here – is that costs are very low indeed compared to most other local countries. This is a country where you can easily get by in relative comfort and enjoy a long and tranquil visit for considerably less than $50/day. Even if you splash out more $100/day is heading towards the high-end of Paraguayan travel. In very approximate terms visitors should expect their daily basics to cost between 30-50% less than Argentina. Those differences narrow the higher upmarket you go – the luxury end charges close to the same.
Haggling and market-life are integral aspects of Paraguayan culture but prices are so cheap that you'd really best avoid trying to drum down costs even further. Money management is easy enough provided you have a four-digit chip & PIN debit/credit card and are willing to use ATMs. These are widely available in cities but can become quite sparse in rural areas so stock up with cash before venturing too far. Money belts are a sensible precaution but Paraguay is considerably safer than most people assume (more on this to follow).
You'll be able to use cards to pay for some more substantial costs such as accommodation and tours quite easily – but do not expect to rely on them outside of the major cities. Surcharges are often applied but these tend to be just a few dollars or so and should be clearly listed on your bill. Try and keep a stockpile of smaller denomination notes for casual expenses as not all kiosks and food stands will be able to change large notes. Use them for larger payments and change at banks if needed (don't be scared by the armed security guards!).
Paraguay Travel Guide – Do I Tip In Paraguay?
Despite Paraguay being far from a wealthy country you'll rarely be hassled for tips and may sometimes even be refused the opportunity! Our advice is to leave about 10% on restaurant/cafe charges and leave change on notes. Some tours may require daily tips (with suggested amounts) for guides and porters. Assuming these are reasonable just go with the flow.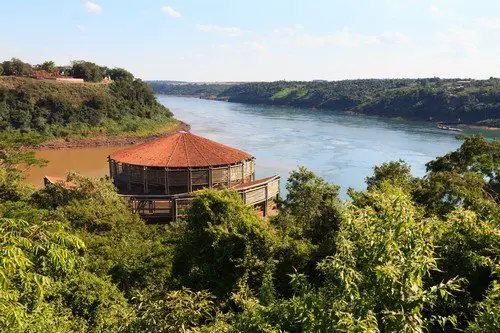 Paraguay Travel Guide – What Kind Of Budget Do I Need In Paraguay?
As mentioned above you can have a great time in Paraguay without needing to come close to breaking the bank. Confident visitors – who ideally speak some Spanish and are experienced in South America travel – can keep costs very low indeed and still enjoy 'good enough' comfort. Prices do rise considerably the more upmarket you go and they do vary throughout the country as a matter of course. Big city prices are often double those you'd find out in the sticks and sometimes even higher. Here is a very rough estimate of what we at the Ultimate Paraguay Travel Guide would expect over three different daily budgets:
Budget ($50/day maximum)
Congratulations! Doing Paraguay on a budget is a fantastic travel opportunity and the prices are still close to what you'd have paid throughout South America about twenty years ago. A decent hostel dorm bed for the night rarely advances past $15/night, although you'll find a handful of 'boutique' hostels that charge double the price. Lodgings outside of the cities can be even cheaper if you shop around and are not too fussy.
Food is staggeringly cheap – especially if you opt for meat-free options – and don't expect to pay more than $10-15/day in total if you split your meals between street stalls, convenience stores, and the occasional bar/cafe. Getting around is also very cheap – we'll cover this in the transportation section below, but basic bus tickets between central cities rarely cost more than $10 each way.
Mid-Level ($100/day)
Upgrading to mid-level standard costs easily twice what you'd expect to pay if trying to 'rough it' in Paraguay. Hotels start at around $30/night for a double room (pretty good value if you're sharing compared to hostels) but are more likely going to hit the $50/60 mark within towns and cities. Upgrading your food to restaurant standards supplemented with that amazing street food will not cost a huge amount more.
Anticipate no more than $30/day for food and you'll still eat very well indeed. Spend an extra few dollars on those bus tickets and you can expect padded seats and perhaps even airconditioning on some routes. Make the most of the outstanding Paraguayan markets for some high-quality souvenir shopping too!
Wondering where the rest of your budget went? That'll be because this level of expense is going to include your choice of daily tours and we strongly suggest you make the most of these within Paraguay. A walking (or even biking) tour of Ascension only costs about $5 for the day, while a trip out birdwatching led by an expert will cost ten times the amount.
If you plan on hiking and camping over a series of days (again something highly recommended indeed) factor that at about $75-100/day. Remember to pay your park fees (about $10 per vehicle/day although we recommend you donate more).
High-End ($150+)
Even the best hostels and eco-lodges in Paraguay are rarely going to hit $100 or more per night. You can drop however much you want at the smartest restaurants, but unless you go wild on the wine list it'll be some feat to head over $50/person. Our advice would be to consider how that additional bankroll can make your visit to Paraguay utterly unforgettable.
Spend that bit more on your tours/trips/expedition for those run via conservation charities and include a substantial donation. Consider hiring a personal driver for the day (around $60-70) to get out to those more awkward spots in a degree of ease and comfort.
Perhaps the biggest difference between this budget and the mid-level option is the possibility of car hire. Driving in Paraguay isn't quite as nightmarish as other parts of South America although you should still take a degree of extra care. Top of the range 4 wheel drive vehicles tend to cost around $70/day but prices drop considerably if you choose to lease a vehicle for a week or longer. Having your own transport is a handy option in Paraguay and if it suits your budget and group's interests is a viable way of making the most of the country.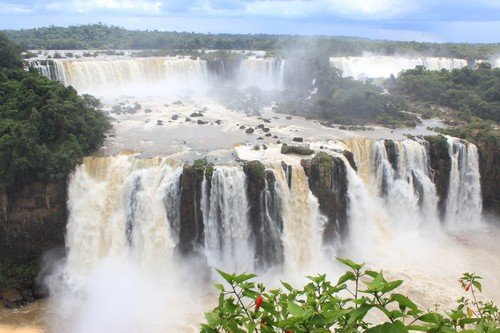 Paraguay Travel Guide – What Languages Are Spoken in Paraguay?
Spanish and indigenous Guaraní is spoken in this largely bi-lingual country. While Spanish dominates (around 85% of people speak it as a primary language) you'll find a higher proportion of people speak Guaraní outside of urban areas. From a visitor's perspective, it is safe to assume that almost everyone you encounter will be conversant in some level of Spanish. English is not especially widely spoken outside of those who work in the tourism industry and some governmental offices.
As with most of the rest of the world, if you need to ask directions or a basic question in English, your best bet is trying with younger people. Paraguayans are a friendly and helpful bunch towards travelers and even where they do not understand you, basic sign language should help you get by! The language barrier isn't a big issue when traveling in Paraguay although a little basic Spanish certainly can be helpful.
Paraguay Travel Guide – What Religions Are Practiced in Paraguay?
Legally speaking Paraguay is a secular state – but the fact that 90% of the population are thought to practice Roman Catholicism accurately implies that religion retains a strong cultural influence over some aspects of society. As with much of the rest of South America, it is unlikely going to affect many people's traveling providing they are respectful around religious sites. We'd suggest that visitors consider keeping any overt aspects of their own faith low-key while in Paraguay – simply because not many people will likely have experienced much exposure to them before.
Paraguay Travel Guide – Practical Tips From The Paraguay Travel Guide
We hope you have so far enjoyed reading the Paraguay Travel Guide and will now focus a little more on the practicalities of getting around this enchanting country. Despite Paraguay enjoying something close to an economic boom over the last decade or so the country is still extremely unequal – not much of that newfound wealth appears to have trickled down so far.
Just like many other regional countries, Paraguay is facing an unprecedented environmental crisis. Rampant expansion and unchecked exploitation of natural resources may have made a handful of people very wealthy indeed, but the damage is already becoming close to irreversible. It is essential that visitors to Paraguay understand this and try to visit those threatened areas as only tourist money is likely to have much of a chance in avoiding the very worst possible outcomes.
One of the big peculiarities about Paraguay is how in some ways this country is very progressive – at least on paper. Indigenous people comprise a substantial proportion of the population and are legally protected by the national constitution. Yet their historic lands are under such enormous threat that pessimists are already calling this a lost battle.
What happens over the next few years is going to be essential for determining the future of this country. It simply does not have the land space to continue such blind expansion in the way countries like Brazil and Argentina claim to be able to 'get away with'. Responsible visitors can make an enormous difference in Paraguay so read up on this later in the Paraguay Travel Guide.
Paraguay Travel Guide – What About Health and Safety in Paraguay, Is It Safe?
Paraguay is pretty safe for visitors and serious crime against visitors is very rare indeed. Take care in the larger cities – especially at night – and consider using a money belt. Try and avoid using ATMs at night or in quieter/seamier parts of town. The majority of crimes visitors may experience are going to be property-related so make sure you use hostel/hotel safes and make copies of essential documents (store them securely online as well).
The police can ask to see your documents at any time so make sure you have entry stamps on your passport and stick within visa limitations. Paraguayan police are relatively good but not especially used to dealing with visitors so don't expect much special treatment!
Visitors don't need to take many health precautions although comprehensive travel insurance is essential. Medical services in urban areas compare quite well to other South American countries but do not expect high-quality clinics elsewhere. If you fall sick or become injured make getting to a city a matter of priority.
The good news is that tropical and infectious diseases are quite rare in Paraguay and you probably won't require any special vaccinations unless you intend on exploring the continent further (where they are almost certainly a necessity). Watch out for heat-related conditions such as dehydration and sunstroke. We advise you to stick to bottled water outside of the cities although the authorities claim it is safe throughout the country.
Make sure to declare any opioid-based medications upon your arrival in the country and carry appropriate paperwork for these at all times. Paraguay takes a tough line on drugs so stay clear of these when/if they are offered. Should you lose your prescription you'll need a new script so make sure your documents are available.
We'd advise you seek attention at larger clinics/hospitals as the service will be quicker and you'll be seen by an English speaking doctor. Be prepared to pay upfront for these costs or have insurance that covers these on your behalf. Don't expect to be issued the same brand of medication that you are used to unless you are seen at a university hospital (and then it's still a crap-shoot).
Paraguay Travel Guide – What is the Best Transportation in Paraguay?
Options are limited when it comes to transport and you'll certainly get what you pay for! Internal flights barely exist and are almost entirely intended for business purposes. There is no passenger train service to speak of and the country doesn't really lend itself to boats and ferries! As you may have guessed the roads are going to be pretty much your only way of getting around the country – and the good news is that they aren't that bad at all.
The Paraguayan bus services are sometimes baffling to figure out at first. There are dozens – possibly hundreds – of national, regional, and privately managed services so consider arranging onward tickets a day or two in advance until you get to grips with the occasionally bizarre classification system!
You'll find everything from super hi-tech air-conditioned buses with private TV terminals through to overcrowded trucks, 1950's relics, retired Greyhounds in various states of repair and so on. The key to understand is that they'll take you pretty much anywhere in the country – at any time of the day – and usually for absolute bargain prices.
As discussed previously you can hire your own car in Paraguay. Doing so is prohibitively expensive (in local terms) but it may present a solid option for groups who are sharing the costs and confidence in making their own way about the country. Having your own vehicle does help get around in a more orderly style and as mentioned above the roads and driving standards aren't that bad. Just make sure you are well insured and perhaps try to keep off the roads at night. Drink driving is a regional problem and Paraguay is no different in this respect.
Paraguay Travel Guide – What Are the Best Accommodations in Paraguay?
With only around 6m people and not an enormous local travel economy it is hardly surprising to gather that Paraguay doesn't have the greatest variety of accommodation on offer. That being said, standards have significantly improved over recent years and you'll find that even the cheapest hostel dorms are still kept in pretty good order. Paraguay has become more popular recently but it is still quite rare for these to book out apart from during the key festival times. We'd still suggest booking up your accommodation ahead of your arrival – at least for the first few days – for the convenience factor alone.
One of the decisions most travelers will need to make is whether the upgrade to a basic hotel is better than sticking to the best hostels. The advantage of hostels – especially in smaller countries like Paraguay – is that you'll be able to share tips and advice with people arriving from the other direction. It can really help make a trip and for this reason, alone we'd suggest most visitors consider making use of hostels ahead of basic/budget hotels and motels. If you want a more luxurious experience then stay at a superior hotel (standards can be surprisingly high) but still check out the backpacker bars usually attached to hostels anyway.
Outside of the cities, your accommodation options will likely become much more eclectic. Paraguay (as with many South American countries) has plenty of semi-unofficial private B&Bs that tend to double up as family homes. You'll almost always find somewhere to stay for only a few dollars providing you don't turn up late at night and without a clue where to head for. Plan a little ahead of your travels and you'll be fine! On a final note, private online bookings are quite rare outside of the capital city and a handful of other more visited places. Look around and you may find some amazing options though.
Paraguay Travel Guide – How Can I Practice Responsible Tourism in Paraguay?
Everyone who visits Paraguay should take the time to visit the threatened areas and use social media to highlight the work of the various agencies trying to protect them. Do not underestimate the power of your Facebook and Twitter feed – it has already helped bring some serious scrutiny upon the Paraguayan authorities and raised local awareness too.
Try and be careful where you spend your money throughout the country. Tempting as it could be to stay with a recognized western branded hotel your cash will be much more appreciated staying in locally run accommodation. Bear in mind that a good number of hostels are owned by foreigners – so make sure they also employ locals if this is the case.
The Paraguay Travel Guide highly recommends that anyone interested in visiting this gorgeous little country does plenty of research into responsible travel before they do so. Decide which areas interest you most and be sure to visit them as well as those which are facing the greatest environmental threat. This is a country where you can still really make a difference so try to do so to the best of your abilities.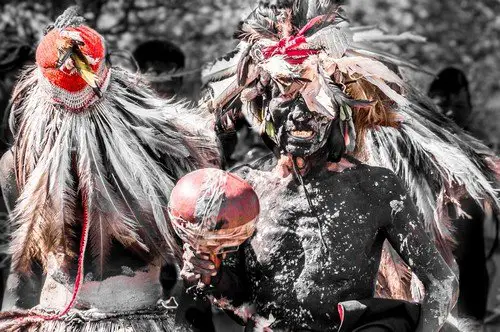 Paraguay Travel Guide – What Food Should I Try In Paraguay?
Just like much of the rest of South America you can expect to eat very well and pretty affordably during your time in Paraguay. The cuisine tends to lean heavily on Spanish with some hefty indigenous touches – so don't be surprised to see plenty of fresh tropical fruits being barbecued alongside those slabs of meat!
Sopa Paraguaya often tends to catch new arrivals unaware as it is nothing like a soup whatsoever. Instead, diners are presented with what looks like an invariably enormous piece of spongy cornbread – usually blended with plenty of cheese and sometimes topped with meats like a pizza. Needless to say, you'll find this cheap and filling staple served practically everywhere in the country. Wash it down with a chilled glass of Terere (made from the mate plant).
Paraguayan food is one of the constant highlights of touring this country – not because it is especially varied but because it is almost always amazing quality. You'll find street food available at all times of the day and it is universally hearty, filling, and reassuringly less likely than usual to upset your stomach providing you stick to busier spots. Paraguayan food doesn't lean quite so heavily on meat compared to Argentina or Brazil and you'll find plenty of vegetarian choices. Vegans may struggle a little outside of the major cities where a handful of specialist cafes have started to pop up.
Paraguay Travel Guide – What Should I Pack for A Trip to Paraguay?
You should not need to worry too much about forgetting to pack anything essential for your Paraguayan adventure. Replacement clothing is extremely cheap (if not exactly designed to last) but a good quality waterproof, hat, some lightweight and long-sleeved garments, a power adaptor and possibly a battery pack are all handy inclusions. If you are venturing far into the forests a basic first aid kit is not a bad idea, and a money belt/hidden wallet is a sensible precaution for the cities.
Paraguay Travel Guide – What Clothes Should You Wear In Paraguay?
We'd suggest packing comfortable outdoors wear alongside a couple of smarter options for nights out. Paraguayans outside of the major cities will not care a jot what you choose to wear, but standards certainly lean towards smarter/more elegant options in urban areas. Some restaurants and a handful of bars operate dress codes but these rarely apply to foreigners who look ready to spend. Dress a little smarter when walking about the classier parts of the capital and if visiting any specifically religious sites. The same applies to indigenous sites and historic relics.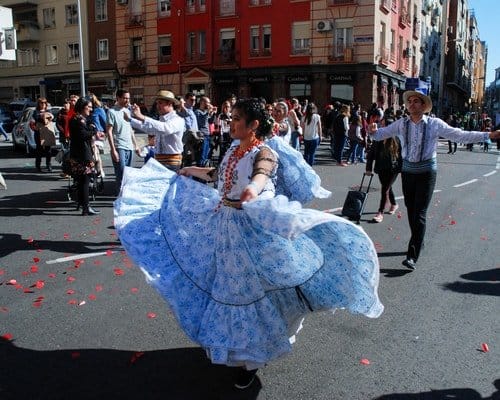 Paraguay Travel Guide – What Are Some Interesting & Important Facts About Paraguay?
Now that we're approaching the end of the Paraguay Travel Guide we'll take a look at a few of the most interesting facts about this lesser-traveled destination. Travelers looking for a wonderfully friendly country with much less of the 'touristy' aspects that can characterize elements of South American travel should take a serious look at Paraguay.
There is a huge amount to see and explore here, and those who do so in a responsible manner can contribute towards helping prevent some serious and possibly terminal damage currently being enacted in certain regions. Paraguay is a rewarding country to visit for so many reasons, so consider doing so before it may become too late.
Thanks for reading the Paraguay Travel Guide – now here are those facts we promised!
▸ Paraguay enjoys a 94% literacy rate (the USA currently rates at 86%).
▸ Mate can be served both hot or cold and is known locally as 'holly'. Many claim it makes Paraguayans able to party so late!
▸ Football (soccer) is incredibly popular although you'll find just as many people obsessed with fishing.
▸ Paraguay has the largest navy of any landlocked country in the world (thanks to the enormous Parana river).
▸ Paraguay has incredibly varied wildlife – you'll find everything from crocodiles and giant anteaters through to armadillos.
▸ Plus over 1000 different bird species.
▸ Dueling is still legal in Paraguay – but you also need to be a registered blood donor.
▸ Check out Paraguayan lace markets when you have the chance – it is believed to be the best on the planet.
▸ 98% of the population lives within 100 miles of the capital. 2% live over 60% of the nation's land.
▸ Be sure to visit an Ache community when you have the chance. They haven't practiced cannibalism for at least 20 years…
We hope you enjoyed reading the Budget Paraguay Travel Guide – and good travels! Contact us with any questions you may have about travel to Paraguay.
---
Now that you have read about Paraguay, what's next? Let's learn more about a Ecuador trip. Check out The Ultimate Ecuador Travel Guide
---