The Budget El Salvador Travel Guide includes 8 Important Travel Planning Tips that will allow you to see and do more on your budget. Learn how you can benefit.
Welcome to the El Salvador Travel Guide! Not many countries are quite as misunderstood as El Salvador. While it is true that there are safer places in the world, the fact is that violent crime rates are rapidly declining and such incidents are rarely directed against overseas visitors. Look beyond the sometimes stark inequality and you'll find a country slowly pulling itself back together after decades of civil war and internal strife.
You don't need to head far out from the San Salvador urban sprawl to find some of the most incredible and unspoiled natural scenery anywhere on the planet. Throw in some amazing ingenious and colonial-era culture/heritage, staggeringly low prices, and the simple fact that you'll barely ever find anything close to a crowd and it is easy to see why El Salvador is rapidly becoming more popular with 'in the know' travelers.
Tempted to leave those misconceptions at the door? The El Salvador Travel Guide will discuss everything you need to know about visiting this absolute gem of a country.
Budget El Salvador Travel Guide 8  – What Are The Best Places To Visit In El Salvador?
The capital city, San Salvador, is the second-largest in Central America and has a welcome habit of taking new arrivals a little by surprise. Those expecting a dangerous, edgy, bustling and hustling city are possibly going to be a little disappointed! San Salvador is big, and there are definitely areas to avoid, but the city is far more mellow than most expect. Providing you stick to the 'tourist areas' – mostly in the colonial-style center – you'll soon realize that this city is a perfect place to explore and use as a base for venturing further into the country.
You can get anywhere else within just a few hours, and that amazing natural beauty is really right on the doorstep. San Salvador is one of those major cities that has a knack for getting under your skin for all the best reasons. Anyone who enjoys an evening sundowner or two with a view of surrounding volcanoes will really fall for this place!
La Palma and Suchitoto are probably the two most visited towns outside of the capital city. The former is close to the Guatemalan border and well worth a trip for those interested in local crafts and artworks. Check out the lively markets in this otherwise laid back town amidst some utterly idyllic and tranquil scenery. Suchitoto is where you'll discover the best and most atmospheric colonial-style architecture, featuring beautifully well-tended gardens, fountains, and even cobblestoned roads.
Given El Salvador's rather extreme reputation you'll find it amazing that somewhere quite so sedate and civilized actually exists here – and even further reason to understand that much of the negative press is massively sensationalized. Make sure to check out the Agua Caliente springs and also the nearby waterfalls too.
Thanks to the lack of attention and visitors over recent years you'll soon realize that there are masses of utterly unspoiled ancient relics dotted throughout El Salvador. Make no mistake – this is the kind of country where you'll literally stumble upon half overgrown pyramids. Tazumal is probably the best known and certainly well worth a visit. Make sure to check out the unusually thorough and well-presented museum nearby for an insight into why these unusual pyramids are so important – and the various theories for why they were built…
As a simple rule of thumb, you'll find some of the best and most atmospheric ancient sites by word of mouth alone. Ask around at there's almost certainly going to be something nearby that may not even feature in any but the dustiest archeological textbook.
It should probably come as no surprise to learn that a significant proportion of the most spectacular natural sights in El Salvador tend to be located around volcanic parts. Lago de Coatepeque is a perfect example. An enormous explosion approximately 70,000 years ago has resulted in a picture-perfect lake that is teeming with birdlife. Take a trip out on one of the locally run ferries and spend the rest of your day traversing the slopes and marveling at how incredibly special this place happens to be.
Should you like your volcanoes a little less dormant then check out Izalco for the best climbing/hiking adventure in the country. Tours are recommended to ensure you take the safest route past those sulfurous clouds! Relax around the less volatile parts of the Cerro Verde national park afterward to soak up the rays. Horseback tours (ponies are also available!) are highly recommended and a perfectly suitable way to navigate these sumptuous surroundings.
You can't go wrong when choosing somewhere to chill out along the coast. Costa del Sol is very near to San Salvador and still very easy to fall in love with despite the larger crowds. Most visitors prefer to head further along towards El Tunco – one of the best surf spots in Central America – for a more chilled out and laid back experience.
Most of the best nightlife in San Salvador is spread between these two locations, so bear them in mind when it is time to let your hair down for the evening. If you're looking for something a little more upmarket then Playa El Cuco is absolutely gorgeous with less challenging surf and easier swimming conditions. There are some amazing volcanoes to explore nearby too.
There's plenty more to see and enjoy in El Salvador but most of the more memorable experiences will tend to be those you'll just happen to stumble across. While we're always the first to suggest travelers take those unbeaten paths, do so with a degree of care throughout this country as some parts are less stable than others. Ruta de Paz is a wonderful place to explore – and probably the most vibrant urban district anywhere in the country – but only head out of the popular parts with the services of a local guide.
Get those basic precautions right and there's nothing stopping anyone from enjoying the best of this thrilling destination.
---
Now that you are reading the El Salvador Travel Guide, what's next? Let's learn more about other trips in the surrounding areas.
Budget Guatemala Travel Guide – 8 Ways to Save More Money
Budget Honduras Travel Guide – 8 Ways to Save More Money
Budget Nicaragua Travel Guide – 8 Ways to Save More Money
Budget Mexico Travel Guide – 8 Ways to Save More Money
Budget Costa Rica Travel Guide – 8 Ways to Save More Money
---
Budget El Salvador Travel Guide 8  – What Are The Best Things To Do In El Salvador?
El Salvador is compact enough to allow visitors to choose their itinerary pretty much as they choose. You really can wake up in the morning and toss a coin to decide whether you want to go climb a volcano or perhaps hit the surf instead! Throw in those amazing relics (and we really do recommend taking the time to search them out), gorgeous meandering scenery, iconic lakes, and a thrilling night scene and cultural life and you'll never be short of anything to do in this constantly exciting country.
Alongside the tips we've already mentioned above such as taking the pony trails and enjoying that world-class surf, here are a few other highly recommended things to do in El Salvador.
We'd recommend that visitors get used to taking plenty of locally run tours. They're reasonably priced, the money will go towards helping everyday El Salvadoran communities, provide that extra level of security, and ensure that you'll see the best sights with the lowest amount of hassle. The simple fact is that walking tours of San Salvador can take you through some of the most interesting and compelling parts of the city that you'd otherwise be best advised not heading close to.
In the same fashion, a tour up the volcanoes is going to explain the history and effects of that dramatic scenery while taking the safest and most accessible routes. Even walking/cycling tours around the safer parts of the country will provide a more informative way of learning more about the realities of El Salvador from the local's own perspective. Any responsibly minded visitor interested in discovering more detail about this country while also enjoying its many – many – delights should make tours an almost daily feature of their plans.
When you're not clambering up volcanoes/pyramids/shanty town steps, there's plenty of other things to do in El Salvador. Take a trip to one of the coffee plantations to discover why the local beans make some of the best coffee in the world (clue – it's something to do with the climate!). Rather handily, most tend to be located with staggeringly gorgeous backdrops and are handy to get too and from. When it comes to getting out to the Mayan ruins you may be better served by asking around for private guides – most hostels will be able to point you along the right direction.
Having a knowledgeable local with their own transport not only helps get you out to the more remote spots with ease, but they'll know plenty of the lesser-visited options too. Prices are usually negotiable but should rarely cost more than $20/person for a full day out and about. Never underestimate how much locals can help unlock those hidden delights in El Salvador!
It can be tricky deciding between all the hiking options in El Salvador – and truth be told you'll not likely stumble across a dud. The El Salvador Travel Guide would seriously recommend trying to take in the perhaps unimaginatively titled Seven Waterfalls hike. Even if you have spent plenty of time already in Central America and are well used to these gorgeous features, the fact is that these are a step beyond what you'll likely have experienced elsewhere. Each fall becomes more impressive – and photogenic – as you progress. It certainly makes a nice change of scenery from those volcanic peaks and sensational cliff sides.
Visitors who are up for something a little tougher will find that 'El Imposible' National Park is the place for them! Hikes are a degree more challenging yet hardy close to dangerous.
Tempting as it can be to spend most of your time out among that natural splendor, do try and explore the cities as well. There's plenty to see in San Salvador with no shortage of shopping and eating options. Patchy as they can sometimes be the official and unofficial national museums are worth taking the time to check out.
Spend plenty of time admiring that atmospherically crumbling colonial architecture, and appreciate the bustle when it happens to pass you by. El Salvador is way more welcoming and friendly towards visitors than most people assume, and once you get past those little misconceptions you'll feel right at home here.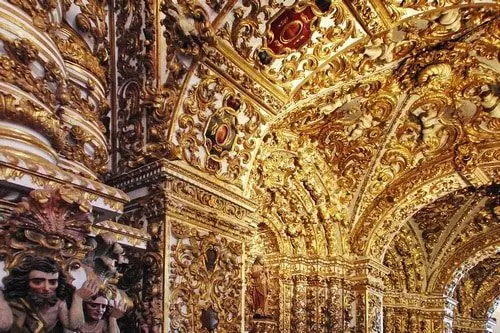 Budget El Salvador Travel Guide 8  – What Is The Best Time To Visit El Salvador?
December through to February are the most popular times to visit. Expect a perfect climate and rich, luscious scenery following the end of the rainy season. Alternative good times to visit would include July – November to observe the turtle nesting season along the pacific coastline, and seasoned surfers should look towards the rougher seas around May and June. The only time we'd suggest to try and avoid El Salvador is during the rainy season although that depends on what you are planning to do.
Budget El Salvador Travel Guide 8  – Do I Need A Tourist Visa To Enter El Salvador
Visitors from the USA, EU, Canada, Australia, NZ, Switzerland and a handful of other countries do not need a visa to visit El Salvador unless they plan on staying longer than 30 days. Some are required to purchase a Tourist Card (notably including USA, Canada, and Australian citizens) for about $10 while others are exempt (including EU, NZ, and most Central and South American countries).
These arrangements are prone to sudden change so check with your local government's travel advice bureau beforehand. If you need to apply for a visa allow for plenty of processing time but appreciate that it rarely costs over $30.
Until quite recently the polite way to describe El Salvador's border control would be 'lax'. Things have tightened up in recent years and we'd advise that those who manage to cross the border via unmanned checkpoints still make the effort to ensure that their documentation is up to date.
You will probably be stopped and asked to present your travel card at some stage of your visit, so avoid the fine (or bribe) by sticking to the rules. Should you decide to stay longer than usual in El Salvador you'll need to apply for an official visa. These are rarely difficult to get but make sure you apply as soon as possible as bureaucratic procedures take a while over here!
Budget El Salvador Travel Guide 8  – What Currency Is Used In El Salvador?
El Salvador uses the US Dollar – it adopted this currency back in 2001.
One of the many pleasant surprises you'll discover in El Salvador is that it's very easy to manage your money. ATMs are everywhere and credit cards are widely accepted in most major towns – just expect to be charged additional fees on top.
Prices are low enough to mean that most people should not need to withdraw large amounts at a time – let alone carry it about on their person. Accept the withdrawal charges to limit the amount of currency you are carrying. Keep larger sums stashed in a money belt/hidden wallet or better still, a hotel/hostel safe, and try to avoid using higher-value bills wherever possible.
Only use ATMs either inside banks or in well lit and visibly policed areas. Crime does happen in El Salvador and it's almost always financially motivated – but providing you keep your wits about you and don't make yourself a target then chances are you'll not have any bother.
Try and have some dollars on your person when entering the country especially if arriving by land. Some border crossings will have ATMs but most will only have unofficial money changers who'll charge appalling exchange rates.
Bartering is less common here compared to most other countries in the region although you'll likely be able to negotiate modest discounts on group bookings.
Budget El Salvador Travel Guide 8  – Do I Tip In El Salvador?
Yes – about 10% is considered a fair tip for good service in restaurants and it's common practice to leave the change on cab rides, rounds of drinks, and so on. Some tours will also expect additional tips for porters and guides (including boat trips). You should only consider scrimping on your tips if you receive absolutely appalling service.
Chances are you'll be approached now and again by people offering their services to help you get around/find what you are looking for and so on. It's up to you whether or not you engage with these offers, just be aware that most of the time they'll be angling for some cash in return – and usually way more than what a few moments of their time is actually worth.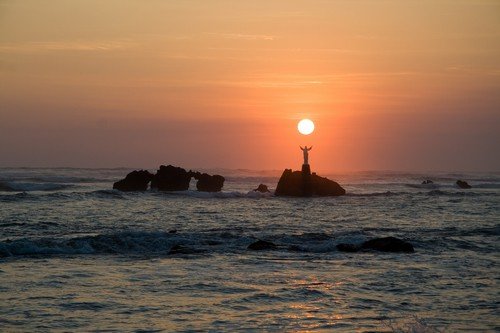 Budget El Salvador Travel Guide 8  – What Kind Of Budget Will do I need In El Salvador?
Perhaps the most important fact to consider right from the start here is that the 'tourist economy' sits quite far apart from the actual economy. Provided you are happy enough to figure out things for yourself then you can quite easily spend as little as $20/day and have an amazing time. The reality is that we'd only actually recommend this to experienced travelers who are used to the region and speak decent Spanish!
When you look to engage in the aforementioned tourist market you'll notice that a high proportion of tours and activities are close to what you may expect to pay in far wealthier Mexico or even the USA. Basic expenses are cheap – and you'll get what you pay for – but those additional experiences which make your stay that degree more interesting, enjoyable, and comfortable are going to be higher than you may anticipate.
With this in mind, here are three very approximate budget plans that should match most visitor's requirements:
Budget ($30/day)
Let's begin by covering those basics. You'll have the choice between a hostel dorm bed (about $8-10/night) or a bargain basement double hotel room ($20+). The advantage of hostels is that you'll meet other travelers who you can share tips and advice with, while hotels are going to be (usually) cleaner, quieter, and probably your only option outside the more visited locations.
Whichever way you look at it, accommodation is extremely cheap in El Salvador and the good news is that basic sustenance is hardly going to break the bank either. You'll rarely need to spend over $5/meal providing you stick to basic cafeterias, street food, convenience stores and that include a bottle or two of local beer to wash it down with.
If you're happy lounging on the beach or strolling through those glorious national parks then this is all you'll really need to spend. Bus tickets are rarely more than a couple of dollars for local routes and even board hire is usually no more than $5-7 per day. However – if you want to stick to this budget you're basically out of luck when it comes to organized 'tourist economy' activities. Half-day hiking tours up those famous volcanoes will start at about $40/person. Lake tours cost closer to $60, and so on.
Mid-Level ($60-80/day)
In the experience of the El Salvador Travel Guide, this is the realistic budget that most visitors should expect to spend on an average daily basis. There will be days where you can spend less, but it makes provision for using those savings on days where you plan on taking the higher end tours that will make the country so much more memorable.
In regards to accommodation and eating arrangements, you'll also be able to enjoy a significant upgrade across the board. Smarter hotels tend to run at about $50/night per double room, while beachside restaurants will still rarely cost more than $15-20/person including a fair number of drinks.
Expect to be able to take more frequent and extensive tours/activities when you can afford to match this type of budget. We'd suggest looking towards some of the more 'premium' options assuming they match your interests, such as pony trekking and all-day volcanic hikes. Cabs are a handier way of getting about safely and in greater comfort – expect to part with about $5-10 for a 20-minute city ride.
High-End ($150+/day)
El Salvador is a fantastic destination if you are planning on spending big. You'll discover that the luxury end of the market has enjoyed some considerable expansion in recent years yet still doesn't come close to charging astronomical rates (yet). A seriously top-end hotel – either in a city center or resort – will start at about $100+, not including additional services such as spa treatments and airport transfers. You'll still do well to spend over $50-80/person even when you opt to dine at the fanciest restaurants in San Salvador.
So where else to spend that additional cash? You guessed it – tours and experiences! Within this level of budget, you can start looking towards leaving the group-tourist options behind and instead opt to go entirely private. These will still become pretty expensive – a personal guided tour up a volcano will likely cost at least $100 or more – but you'll have the chance to go where you want under your own itinerary.
Car hire is realistic within this budget although not necessarily the easiest way to get around – prices for modern 4 wheel drives start at about $50/day.
Budget El Salvador Travel Guide 8  – What Languages Are Spoken In El Salvador?
Spanish is the national language and it tends to carry a quite distinctive accent in El Salvador. English is quite widely spoken within the tourism industry and more often than you may expect throughout most of the country – although don't always count on it! Basic Spanish is handy – some would say essential – if you intend on exploring El Salvador as an independent traveler.
As with most of the rest of the planet, you're best off asking younger people if you need to ask a question in English. English is taught quite extensively in some schools (some teacher exchange programs have been running for over 50 years) but that is certainly not universal.
Budget El Salvador Travel Guide 8  – What Religions Are Practiced In El Salvador?
Christianity still rules the roost in El Salvador – you'll notice churches and shrines pretty much wherever you go. About 75% are Roman Catholics and close to 20% follow Protestantism. The rest is made up of unaligned individuals and minority faiths. El Salvador does promote freedom of religion in its constitution but when one religion is so dominant that doesn't necessarily mean much in practice! You'll have no problems providing you keep your own beliefs (or lack of them) to yourself and dress/behave appropriately around religious sites.
Budget El Salvador Travel Guide 8  – What Are Some Practical Tips For Visiting El Salvador?
Plenty of people touring Central America still feel almost habitually inclined to skip El Salvador because they believe it is more dangerous than the likes of Honduras or Nicaragua! The reality is a bit different – and we'll discuss that shortly in the El Salvador Travel Guide – but what is worth making clear at this point is that El Salvador is an absolute gem of a country that should appeal to travelers who like to leave misconceptions at the arrivals lounge. You'll discover some amazing sights and experiences here than not so many others will have explored before.
People are friendly – especially towards visitors – and understand that tourism is going to be very important in helping develop their country in the coming years. We wouldn't be surprised one bit if El Salvador is just as popular as other high profile Central and Latin American countries within a few years – and now is the time to enjoy it at its freshest and most unspoiled.
We'll now take a look at the practicalities of enjoying El Salvador in a safe and trouble-free manner. Even those who haven't stepped foot in any other similar country should be able to get by perfectly well providing they stick to some simple rules.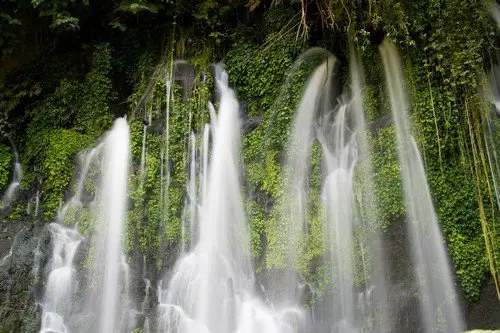 Budget El Salvador Travel Guide 8  – What About Health and Safety in El Salvador – Is It Safe?
El Salvador has a crime problem – but it is essential to understand that this is confined to areas where tourists have no reason to be going. Those notorious gangs – almost always involved in drug trade and transportation – have no interest in making off with your backpack. They'd rather avoid the hassle and disruption that crime against visitors tends to cause, meaning that your highest risk of crime is going to come from petty thieves and opportunists.
Take care when taking money out from ATMs, use cabs to get around at night, don't involve yourself in drugs or become publically intoxicated, use hotel/hostel safes and basically practice the same basics as you would anywhere else in Central America and chances are you'll be absolutely fine. Tours are a sensible idea and we've recommended them throughout the El Salvador Travel Guide for good reasons.
You'll need comprehensive medical insurance when visiting El Salvador and make sure it provides coverage for any dangerous/riskier activities you're likely to get up to. Should you end up requiring medical treatment most visitors will be taken to private facilities that will deliver excellent standards of care. The El Salvadoran national system is patchwork but does its best with very limited resources.
We advise that all visitors carry a copy of their insurance documentation on their person and also have these uploaded securely to The Cloud for easy retrieval if they are lost. Pharmacies are adequate enough in big cities. Don't necessarily expect to be provided with branded medication if you need a script reissued.
As with the rest of Central America, you should make arrangements for necessary vaccinations before travel and check governmental advice services for any disease warnings. Also, learn how to spot environmental risks such as sunstroke and dehydration – these hospitalize more visitors each year than any other cause. Follow tidal/current warnings around the coasts (learning Spanish for these is a handy little tip).
Tap water is actually pretty good throughout El Salvador although you may be safer sticking to boiled or bottled options in the more remote districts. The water is usually fine but the pipes may leave something to be desired.
Budget El Salvador Travel Guide 8  – What Is The Best Transportation Method In El Salvador?
In a country with no railways and when only those who can afford private planes opt to fly between destinations, the road is going to be your only option for getting around this country. The good news is that they're usually paved and not quite as chaotic as those you'll find in other parts of the region. Buses are reliable once you get a hang on the pricing system – yes they really are both that cheap, and former US school buses!
You'll rarely need to spend more than $5-10 for a one-way ticket anywhere in the country. 'Luxury' services exist on some routes but aren't much quicker or more comfortable. All that being said, journey times aren't too much of a worry and public buses can provide a good opportunity to get to know the locals a little better.
Practically the only alternative to the bus is hiring your own vehicle. We'd advise against this simply because it isn't really worth the hassle or additional risk. Carjackings are unfortunately common and the haphazard road signage makes it very easy to accidentally end up in areas you really don't want to be seen in. Bandits operate in a handful of remote regions – they tend not to bother buses but private vehicles are fair game. Our advice is to stick to the bus and perhaps enjoy an occasional scenic ferry on some parts of the coast.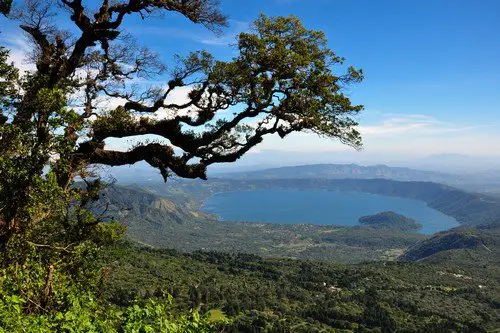 Budget El Salvador Travel Guide 8  – What Are The Best Accommodation Options In El Salvador?
You really can get a beachside room/cabin/lodge for not much more than $40-50 per night. Hostels are often the best places to stay, especially if you're traveling independently and are looking to exchange tips and information. Providing you aren't too fussy and can deal with less than perfect conditions for your ten dollars a night, they're also an absolute bargain. The advantage of hotels is that you'll have a broader choice and they tend to be more located in central and desirable areas.
Couples and groups may feel that the higher standards and handier locations are worth a modest upgrade – but that's entirely up to you. Try and book the most popular hostels and hotels before you arrive in the country. Hostels will keep a proportion of their beds free for walk-ins but there's no guarantee there'll be any left by the time you roll-up.
The El Salvador Travel Guide recommends taking a good look around when weighing up your accommodation options. Prices are low enough for backpackers to justify an upgrade to something a little more salubrious now and again, and for those with more cash in their pocket, there are some utterly amazing (mostly coastal) places worth checking out.
Use online listings and adverts to your advantage while touring El Salvador. You'll find some availability on private booking sites but probably not quite as many as you would in more commonly explored countries in the region.
Budget El Salvador Travel Guide 8  – How Can I Practice Responsible Tourism In El Salvador?
One of the best ways responsible travelers can help El Salvador is to highlight the positives and raise awareness of the simple fact that this country has been at peace for almost thirty years! Use social media to document the many delights you'll discover here, be it the amazing turtles through to the spectacular scenery and ever-rolling surf.
El Salvador will become much more popular in the coming years and it is important to the country's prospects to appeal to the rightminded kind of visitor. Use any way you can to showcase the actual beauty behind the rough reputation that this country has somehow managed to earn.
El Salvador is pristine in many ways and needless to say it is essential to try and keep it that way. You'll notice that there isn't much provision for waste disposal along the beaches – so remember to pack yours up tidily and take it away with you. Burning is not a valid alternative. Try and spend your money with smaller services and tour operators when you can.
Yes – the prices they charge can seem somewhat inflated now and again – but remember that you'll be supporting whole families by taking them. Cheap as this country most certainly happens to be, don't take advantage of that too much.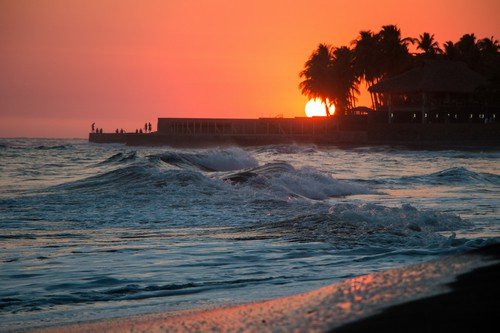 Budget El Salvador Travel Guide 8  – What Food Should I Try In El Salvador?
Perhaps unsurprisingly El Salvadoran cuisine also happens to be massively underrated! Expect plenty of Spanish flairs matched with indigenous influences that showcase the superb quality of the local fresh produce. Eating is one of the absolute pleasures of exploring this country and you'll dine very well indeed for just a few bucks a day.
Pupusas are the national dish – fresh tortilla bread stuffed full of salad, meat, beans and pretty much everything else imaginable served alongside a classic sour cabbage salad. It's filling and easily portable – making it a roadside favorite that you'll find sold at practically every single bus stop in the country. Sopa de Pata is perhaps best left for the more adventurous palettes and is a hearty soup made from offal and offcuts (especially cow's feet) offset with lashings of citrus and spices.
Trust is – it's tastier than it sounds – and always amazingly cheap. If you have a sweeter tooth then keep an eye out for Empanadas de Leche – a naughty breakfast treat that is like a super-sugary vanilla donut.
El Salvadoran food is extremely varied and you'll rarely struggle for choice or variety. Vegetarians will have no problems and vegans should be able to communicate their requirements with some degree of success. There's always plenty of imported and more familiar foods to fall back on in an emergency – but we'd suggest exploring the cuisine as much as possible because it really is very impressive indeed.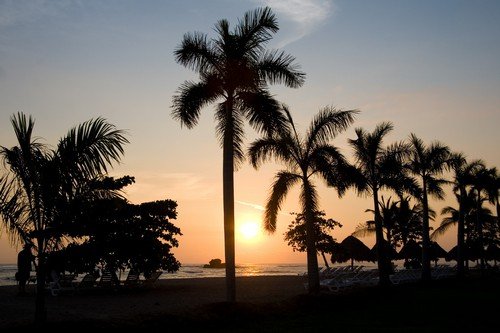 Budget El Salvador Travel Guide 8  – What Should I Pack For A Trip To El Salvador?
Lightweight and waterproof are your best bets when deciding what clothes to pack. Depending on when you visit chances are you'll only really need warmer clothes when taking an airconditioned bus (they crank it up to maximum all the time), but it can become chillier than you may expect at night especially out in the countryside. Hats are a sensible idea for helping keep the sun off and the insects from bothering you too much.
Boots are essential – make sure they're hardy and well worn in before you arrive. You may also want to pack a basic first-aid kit if you plan on heading out on more ambitious expeditions, and an electricity converter and battery pack are always handy anywhere in Central America. A money belt is a good idea.
Replacing basics such as clothes and toiletries is simple and cheap in this country – but you'll struggle to find higher-end goods at anything close to reasonable prices.
Budget El Salvador Travel Guide 8  – What Clothing Should You Wear In El Salvador?
Nobody will care what you wear in most of El Salvador. Some of the plusher establishments in San Salvador and around the upscale resorts may frown at 'backpacker style', but it really shouldn't make much of a difference to most people. You'll perhaps be best off trying to look slightly less like a tourist in the big city, but once again it won't make much of a difference either way.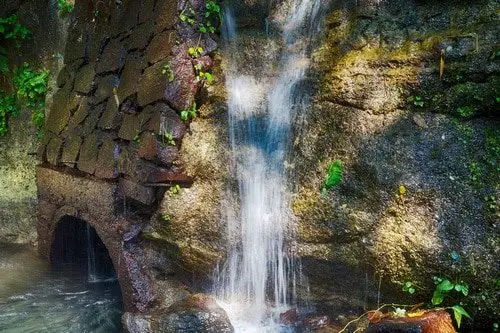 Budget El Salvador Travel Guide 8  – What Are Some Interesting & Important Facts About El Salvador?
We're approaching the end of the El Salvador Travel Guide and hope you have found this an informative and enlightening read. Taking the decision to visit this much-misunderstood country could well prove to be one of the best choices you'll ever make. El Salvador is going to become much more established over the coming years and while development is most likely going to be great for the country, it'll inevitably end up diluting what remains – for the time being – a really special place to visit.
Anyone who finds themselves exploring Central America and assumes that El Salvador is just 'more of the same' couldn't be further from the truth. There are some absolute gems here that are close to 'well-kept secrets' among more knowledgable traveler fraternities – so take the plunge and prepare to be absolutely amazed at what you'll find.
Let's now wrap up the El Salvador Travel Guide with a handful of fun and engaging facts about this tremendous little country!
▸ With 135 phones per 100 people, El Salvador has one of the highest density of cell phones per capita in the world.
▸ 19% of the population subsists on less than $1.25/day despite the minimum official wage being around $300/month.
▸ Only two of El Salvador's twenty volcanoes are active.
▸ People are incredibly friendly but also very conservative. They only use first names with family and close friends.
▸ Around 80,000 people died during the civil war (1979-1992). It is best avoided in general conversation.
▸ El Salvador has never won an Olympic medal.
▸ El Salvador translates as 'The Savior' in Spanish.
▸ Over 85% of the indigenous forest has been lost since the 1960s – yet it is becoming a hub for eco-tourism.
▸ Despite its well-publicized economic woes, El Salvador remains the third-largest economy in Central America.
▸ Music is played at insane volume on public transport. Pack your earplugs or join in – the choice is yours.
We hope you enjoyed reading the Budget El Salvador Travel Guide – and good travels! Contact us with any questions you may have about travel to Panama.