The Budget Ireland Travel Guide includes 18 Important Travel Planning Tips that will allow you to see and do more on your budget. Learn how you can benefit.
Welcome to the Ireland Travel Guide! From yomping around the Giant's Causeway and Ring of Kerry through to Blarney Castle and a pint of the 'dark stuff' in bustling Temple Bar. you'll never be short of something to explore – whatever the time of day might be!
Interested in visiting the Emerland Isle but haven't the faintest idea where to get started? Here we'll take a look at not just the essential sites to visit but also the simple (and not so simple) practicalities of touring Ireland well on any budget. A steadily growing number of people have been choosing to visit Ireland over recent years, drawn by the spectacular landscape, rich culture, and fascinating culture of this most unique island.
While a good percentage of visitors to Ireland choose to include it alongside a broader tour of the British Isles and/or other European locations, you'll find that this country lends itself way for a more dedicated visit too. You could comfortably spend a fortnight or even longer exploring the unique corners. But let's get this Ireland Travel Guide started by taking a look at the essential sites that ought to deserve a place even on the most open itineraries.
---
---
check out our video
---
---
What Are the Best Places to Visit in Ireland?
We ought to make it clear from the start that while you could visit Ireland briefly and visit plenty of essential sites on a whistlestop pace, you'll likely enjoy a far more memorable stay by selecting particular areas and spending more time exploring them. Chances are you'll wish to return, so don't fret too much about passing on some 'must-see' sites if time is at a premium. Getting around is straightforward but also quite time-consuming even if you opt to drive.
We at the Ireland Travel Guide would suggest instead that visitors choose certain regions for their first visit. Dublin (including nearby Wicklow, Meath, and Kildare) can comfortably take a week to explore fully. Limerick & Clare, Galway & Mayo, Cork, Kerry and plenty of other regions all demand 1-3 days each. So with that in mind – and assuming you have only the time for greater Dublin plus one other region, here is a selection of the best options for your visit.
Considering the majority of people will be arriving in Dublin – so where better to spend the first 3 days of a trip? The Irish capital has enjoyed considerable growth over recent years and now commands very similar prices to other leading European destinations. Make sure to visit the historic Dublin Castle (especially if you are a fan of gothic styles), the Guinness Storehouse for a surprisingly engaging museum that concentrates as much on social history as it does on ale, and perhaps enjoy an alfresco lunch on St. Stephens Green.
Fill in the gaps with a visit to Trinity College and the National Gallery (unsurprisingly amazing). In the evenings, Dublin nightlife is famous for all the right reasons. Expect a much more authentic experience on the streets surrounding Temple Bar rather than on the square itself.
After Dublin, you'll likely be headed towards another of the major cities/towns – and whichever you choose there will be plenty to see. But one word of advice – you ought to choose your destination not necessarily for what it contains, but what is nearby to visit in the countryside. Head over to Galway – a terrific little town – for easy access to the Cliffs of Moher.
Sligo is a great choice for pebble-beach walks and more hilly terrain that includes the Knocknarea Mountain. Killarney National Park is spectacular for wildlife and migratory bird spotting, and an idyllic option for a spot of romantic Irish camping.
While where you decide to explore is really down to personal tastes, we at the Ireland Travel Guide cannot recommend the small town of Dingle high enough. Just out of the way enough to retain some authentic small-town charm, and nearby some stunning scenery, this is the kind of place you'll enjoy a late-night sing-a-long after a long day hiking the cliffs of County Kerry. You'll find the same qualities in countless villages around Cork, Limerick, and Glendalough too.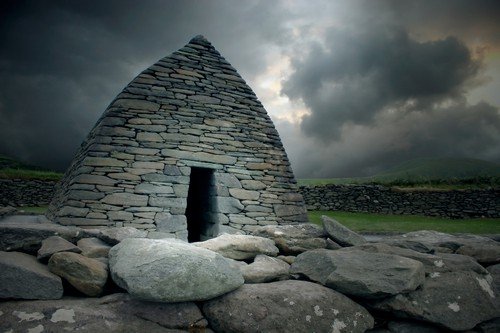 What Are the Best Things to Do in Ireland?
Ireland may be comparatively small but do not for a moment think you'll be lacking things to see and do. Visitors can opt to spend days lazily roaming about at will – and there is absolutely nothing wrong with that! That being said, most visitors will enjoy their stay much better if they head out and explore. Irish cities may have grown in size and international prestige in recent years but the real gems of this country are still offered by the landscape itself.
Unique attractions such as the Giant's Causeway, Ring of Kerry, Cliffs of Moher and so forth are well worth the effort. They tend also to make themselves ideal for touring as almost all areas have something unique worth seeing. In this regard, Ireland lends itself to those who like to work within an itinerary just as much as it does for those wishing to roam at leisure.
If we had to pick out one place worth visiting and spending perhaps a full day exploring it would be Skellig Michael. In our estimation, it ranks as one of the most atmospheric and 'time-traveling' sites in Europe. Those who take the time to visit early in the morning – and ideally during low season – will have the place pretty much to themselves.
The site is dominated by the 6th-century monastery with a collection of near untouched huts surrounding the lower hillside. While you are unlikely to spot Luke Skywalker hanging about (it featured in the popular movie franchise) you can certainly experience the seclusion he was looking for!
Remember that you can visit Northern Ireland (without border checks) during your stay in Eire. Much of the same appeal – beautiful countryside, stunning natural wonders, etc – apply also to the northern side. Belfast is a tremendous city that thankfully has left most of the worst times of 'the troubles' behind.
Should you find yourself there, be sure to check out one of the walking tours or bus tours (amazingly good for once) that explores the fascinating history of this less-visited city. You could also head off the mainland and experience the Arran Islands. It is a toss-up between them and the Scottish Isle of Skye for the most beautiful of the British Isles, either way, you will not fail to enjoy truly jaw-dropping scenery.
How you choose to spend your time in Ireland really does depend on what you find most interesting. Many people will opt – quite wisely – to sample a little of everything. Be sure to check out an Irish distillery tour (and never refer to the product as 'Scotch'!), look out for sites of artistic heritage (there are even pub tours based on these), and consider taking a spell to enjoy a little camping.
While the Irish countryside is great for camping out – the climate can be less forgiving. Depending on the time of year it can be either an excellent choice with plenty of options, or you'll have no choice but to take yourself to a countryside BnB or Inn for a night or two. Both are outstanding experiences in their own ways.
Throughout Ireland, you'll have no difficulty enjoying a wide variety of sports. Although soccer has become even more popular in recent decades, the majority of Irish talent heads to the UK to play from a young age. That being said, Gaelic Football and Rugby are very popular local sports with a quite unique atmosphere! More refined/monied visitors may wish to check out one of Ireland's world-famous golf courses.
When is The Best Time to Visit Ireland?
The Irish weather is surprisingly predictable – just always back with the possibility of rain at any time! In all seriousness, temperatures are pretty consistent with colder (but rarely freezing) months in winter, gentle springs, and warmish summers. Ireland is always going to be busier during summer (June-late August) so expect the best quality/value accommodation to be booked out well in advance – especially in Dublin when large sporting occasions are on.
Even in summer, you will be able to find a good variety of choices in the capital and other cities/towns. The biggest downside to visiting in peak season is that key countryside/natural attractions are going to be especially busy, and that can spoil the atmosphere a little for some, whereas others may simply not be bothered.
Generally speaking, we'd recommend that visitors looking to enjoy the cities and make the most of the natural beauty should aim to visit in May or September – basically either side of the peak months. Everything will be a little more affordable – or at least you'll be able to find a variety of bargain opportunities. Attractions are markedly quieter yet all will be open.
Winter is fine if you intend on making the most of the cities and are OK with inclement temperatures and shorter days. Wilder weather actually serves as a perfect backdrop to much of Ireland, so do not rule out this time of year if you are looking for the perfect time for peace and quiet (plus some killer photo opportunities!).
Do I Need A Tourist Visa in Ireland?
Most visitors should have no problem passing through the entry/exit formalities. EU citizens can visit and work for up to three months would any requirement for additional documentation. Those from the USA, Canada, Australia, NZ, and selected other countries can also visit – but not work – for the same period of time.
Working in Ireland can be surprisingly easy providing you have an employer willing to sponsor your stay. Should you wish to extend your stay for a longer duration it can be refreshingly straightforward providing you can prove you are able to sustain yourself. Just be sure to visit the Garda (police) a few weeks before you need to extend your right to stay.
At the time of writing the issue over the ROI and Northern Irish border status has yet to be resolved as part of the Brexit negotiations. It is unlikely that this will lead to serious disruption for visitors but note that passports may be required (even if just for a short while) from late 2019.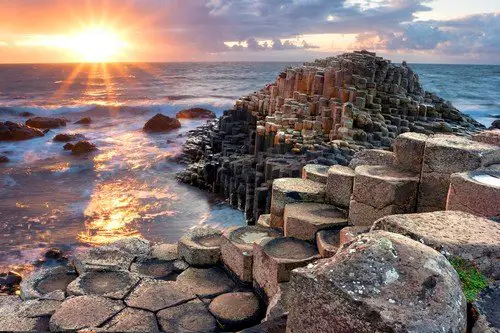 Do U.S. Citizens Need A Visa for Ireland
U.S. citizens do not need a visa to enter Ireland, which simplifies entry into the country; however, a passport valid for at least six months past the planned date of departure is required.
What Currency Is Used in Ireland?
Ireland uses the Euro (€) while Northern Ireland uses Pound Sterling (GBP). In both countries, you'll have no difficulty finding ATMs just be aware that they are only going to dispense currency appropriate to their country – although it is not unusual to have Euro dispensing machines next to their GDP variants at border crossings. Prices do not vary much between the countries – something which certainly cannot be said for the rest of Europe!
You'll find that the best exchange rates for cash will be at banks and post offices. Avoid change kiosks that offer universally bad rates. As with any visit to Europe check that your card issuer charges low commission and conversion rates as these can mount up very quickly.
Generally speaking Ireland – both Eire and NI – are quite affordable with a few exceptions. Accommodation need not break the bank, although you'll be surprised at how much a pint of Guinness can cost in more popular locations. Cards are widely accepted throughout both although a little cash for casual purchases can be handy.
Do I Tip In Ireland?
Broadly speaking, Ireland has a similar attitude towards tipping as the rest of the British Isles. Around 10% is a fair amount to leave in table service restaurants providing you are happy with the quality and have been well looked after. It is rare for establishments to include service/tips in their pricing structure. Ireland has a fair minimum wage so your tips are not anywhere near as vital as they may be in countries such as the USA.
Tip at your discretion wherever you feel is appropriate and deserved. Buying your bartender a beer in more rural/out of the way pubs can be a great way of getting to know the locals!
What Kind Of Budget Do I Need In Ireland?
Ireland can be well explored on a relatively tight budget. Providing you are willing to use hostels – and some are better than others – and travel on non-peak trains, make use of the many free attractions, consider camping, and eat mostly from supermarkets and cheap pubs, then you can get by on a shoestring. Alternatively, a reasonable budget can stretch a long way, just be aware that the more upmarket you head the steeper the prices tend to rise.
There is little difference between a three-star hotel and a four-star option in Ireland, but that leap to five stars easily costs twice what you need to otherwise pay for a bed. Here is an approximate breakdown of what the Ireland Travel Guide would suggest for a budget:
Budget (€50/day)
Hostels and/or camping are your choices on this budget and the good news is that they can be very pocket-friendly. Even in Dublin during peak season, you needn't spend over €20/night. Do not expect the Ritz – hostels will be crowded (book in advance!) and noisy – although those in the countryside tend to be much more focused on hiking groups. The latter are excellent value and universally impressive in regards to facilities and cleanliness. Just don't expect to party until the small hours!
Pub food can be quite cheap and reasonable quality, although the budget-conscious visitor can pick up substantial ready to eat meals from supermarkets and takeaways for as little as €5. One word of advice if you intend on heading out camping – bring as much gear with you as possible. Good quality tents and waterproofs are expensive throughout Ireland and you do not want to be caught in a storm with some substandard kit.
When in cities make the most of the many free and donation-based attractions. One of the advantages of Ireland is that many of the essential attractions are free natural wonders. Getting to them is going to be the pricier bit, and even then train and bus tickets are reasonable (more on this to follow). The biggest risk to the penny counting traveler is going to be the temptation to get in another round of drinks at the bar. That can get very expensive, very quickly.
Mid-Level (€100-150/day)
You can easily get by on this budget at any time of year throughout Ireland. Prices do increase during the peak months for good standard hotel rooms, but assuming you are sharing that should not be a massive problem. Expect to have a good amount of spending money spare, so take the opportunity to join walking/cycling tours and perhaps consider organized excursions to areas quite distant from your base city. Bus tours can actually be a faster and only slightly more expensive way of seeing the country in a limited timeframe.
Enjoy a casual lunch at a pub and a better quality dinner in the evening and you'll still be looking at not more than €50/day for food and drinks. Groups may wish to consider hiring a car for exploring the deeper parts of the countryside (highly recommended for escaping the crowds), and even the more in-demand BnB's should be affordable within this price range.
Trips to the islands and more remote areas are also perfectly plausible within this budget. As is a great night out in the pricier ends of Dublin – so the choice is yours!
High-End (€200+/day)
The most prestigious hotels in Ireland tend to be either in central Dublin or those with vast sweeping golf courses. There is nothing wrong with either of these choices should you be able to afford them, but you may wish to consider looking towards the hipper variety of boutique hotels that have popped up in recent years. These range from the ultra-modern through to restored historic boarding houses and can offer a uniquely atmospheric way to splash your cash.
While you may be tempted to upgrade to first class carriages when hopping on the train, the fact is that standard classes are perfectly fine for all but the fussiest of travelers. Save that money and put it towards enjoying some of Irelands finest cuisine, and/or a trip out to explore the coastlines by boat. Fishing and golf are both legendary in Ireland and prices reflect this standard. A day trawler fishing will comfortably cost over €100, as will a round of a Championship standard course.
Ireland is not famous for shopping but it is rightly held high by whiskey connoisseurs. Most distilleries will have their own stores. These do not usually offer much in the way of discount for their standard staples, but limited edition bottlings are often only sold straight from the distillery. If you wish to take home something very rare indeed then this is the way to go.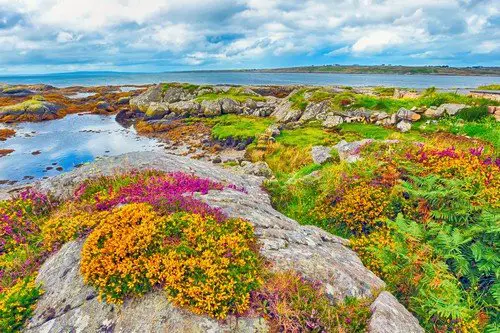 What Languages Are Spoken in Ireland?
English is spoken by everyone and you'll be surprised at how frequently people still converse in Irish (Gaeilge) in some corners of the country. That being said, do not expect anyone to expect you to speak any although "sláinte" (s-lan-tae) – the Irish equivalent of cheers – is never a bad word to throw into a barside chat.
Broadly speaking, language skills are not something which the Irish (or any other residents of the British Isles) are especially well regarded for. You may find some people who buck that trend but do not expect the average person to speak any other language to conversational levels.
What Religions Are Practiced in Ireland?
The Roman Catholic Church is still a comparatively powerful institution in Ireland. While that influence has diminished in more recent decades, you'll still see plenty of people heading for mass every Sunday in the Republic. North of the border, things are considerably more complicated, to say the least.
The Protestant majority has long been associated with UK 'loyalist' movements, while the Catholic minority is largely/historically pro Irish unification/independence from Britain. This has resulted in many decades of sectarian conflict that has massively reduced since in peace accords 20 or so years ago. While it still most certainly exists it is nothing close to as bad as it was during the '70s and '80s.
All that being said, you'll find that religion is not really that big a deal when it comes to visiting the country on either side of the border. Most Irish people simply want to get on with a more modern way of dealing with internal issues, and largely that has been a success. Make no mistake though – religion is still very important to those who actively practice, but providing you are respectful of this you should not have any issues regarding religion whatsoever.
Practical Tips From The Ireland Travel Guide
Hopefully, you will have enjoyed reading this Ireland Travel Guide, and now we're going to take a look at the more practical aspects of exploring this exceptional island. As mentioned throughout this guide, Ireland is a destination that can seriously reward those willing to break away from the tourist hotspots and explore the country for themselves. Doing so is comparatively straightforward although there are a few little tips that can save cash and make your life considerably easier.
Our one particular tip for visiting Ireland is to try and interact with the locals as much as possible. Irish people are universally proud, open, interesting, and willing to provide guidance and advice at any opportunity. Some Irish people may claim otherwise about residents of Dublin, but compared to many other European countries you'll struggle to find more helpful locals that will enthusiastically help the discerning visitor make the most of their stay. That is especially true in lesser-visited areas, and even more so when you are touring outside of the key tourist months.
We've broken down the practical advice into a few sections to help you understand the essential tips for making the most of your stay. Just remember that the Brexit situation is still looming on the horizon at the time of speaking, so some advice may quickly be a little outdated when it comes to crossing between north and south. Most prices are expected to remain stable in Eire (Republic of Ireland), but in all likelihood, Northern Ireland may actually offer even better value if the GBP continues to slump against other currencies. So read up before you visit!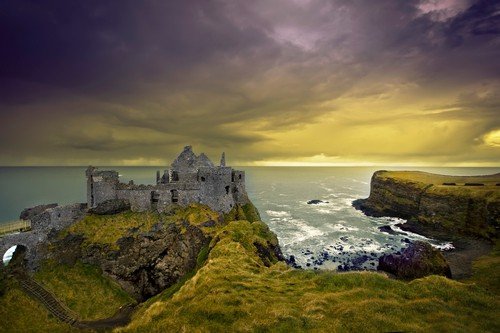 What About Health and Safety in Ireland, Is It Safe?
Contrary to what the advice would have been thirty-odd years ago, Ireland is an incredibly safe country to visit. Terrorism has never been directed towards visitors anyway, and nowadays the few tiny splinter groups who engage in this violence do so for criminal purposes instead of any political objective. None of that ought to be of any concern to any visitor.
Dublin attracts many large groups of young people (mostly on stag or hen dos) who look to drink too much and sometimes get into fights. Truth be told, even in the seamiest districts, you'll be extremely unlucky to have any bother whatsoever.
Street crime is extremely rare anywhere, and for the most part, even petty crimes against tourists such as pickpocketing and bag thefts will raise eyebrows with the Garda. We'd rank Ireland alongside the Scandanavian countries when it comes to safety, so you should expect no problems whatsoever providing you are sensible during nights out and about.
Health care is excellent throughout the country. EU citizens are entitled to free care should they have an EHIC (free). Visitors from elsewhere will need the standard comprehensive medical insurance. Note that reciprocal arrangements exist between Ireland and some other countries (Australia is a big one), although you should be sensible and check coverage/eligibility before you travel.
Prescriptions may be necessary for issuing medications should you lose your supply. Be aware that these costs may not be covered by your insurance (including the fee for seeing a doctor) and you may not receive the same brand of medication. Upload all necessary medical documents to the Cloud and ideally also carry some photocopies just in case.
Tap water is a bit of an issue. While the Irish government claims that it is perfectly safe, the EU disagrees due to the presence of too many background chemicals. We at the Ireland Travel Guide suggest that kitchen taps are fine, but that bathroom tap water certainly tends to taste a little funky. Keep bottled or filtered water to be on the safe side.
What is the Best Transportation in Ireland?
You are not 'properly' visiting Ireland if you just stick to the Dublin area – so there we said it! The good news is that getting about is pretty straightforward, although you should expect to use a variety of trains and buses. Car hire may not be the most environmentally sound choice – but is unquestionably a good practical option if you are visiting as a group. Getting to the more remote regions (and you should want to) can be a headache when relying on rural buses. Hiring a car can be as cheap as €40/day including insurance.
Rail travel is simple and there are a variety of passes that can be excellent value for those planning on staying a week or two and hitting the network every day. For €160-180 you can pick up the Irish Explorer ticket that covers almost universal transit for 15 consecutive days. Similar discount tickets for shorter spells are also good value for those staying a shorter while. Trains are good quality and quite reliable, just note that Sunday services tend to run far less regularly on most routes.
Buses are another option. Although barely any cheaper than rail (still quite a bargain) they tend to head deeper into the lesser-visited regions. Look at private companies as well as the national service providers as these often advertize 'scenic' routes that are well worth the extra time.
You should not have any need to fly between Irish cities although it is worth considering if you are intending on visiting other countries during your trip. Thanks to being very popular with UK visitors, you'll find plenty of flights to British airports from regional locations. Most other international services run through Dublin – although Belfast may be easier if you find yourself in the north of Eire and intend on moving on.
Ferries run between the islands on a daily timetable that does not vary much between the seasons. Usually, you do not need to buy a ticket in advance although it may be worth doing so if you are also driving.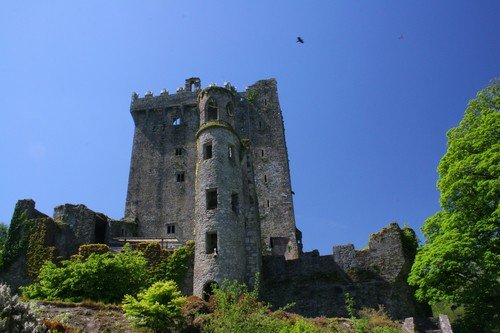 What Are the Best Accommodations in Ireland?
Ireland is a bit of a paradox when it comes to making arrangements for a place to stay. You shouldn't have any trouble finding somewhere at a reasonable rate in the cities outside of the peak season and when large sporting events are taking place. The new year also tends to book out well in advance. Truth be told, you are more likely going to struggle to find a room in the more remote (and more beautiful) parts of the island.
Hotels and BnBs tend to book up well in advance – and that can also be the case for rural YHA dormitories. Even campsites in particularly picturesque locations can book out.
We at the Ireland Travel Guide recommend that you try and book your accommodation in advance when heading out into the more rural parts of the country, or if you need a hostel bed for the night. Online resources make this pretty straightforward nowadays, so why not make the most of them?
How much you pay will, of course, vary depending on when you visit, where you visit, and how much effort you make. Amazing discounts can be found if you are willing to commit well in advance and/or explore during the off-season. You may want to look out for Airbnb (and similar) options. These are no longer confined to the cities and towns – you'll find plenty of listings in rural farmhouses too – and often at very good rates.
Broadly speaking Ireland (both north and south) is quite similar to the mainland UK when it comes to accommodation prices and availability. Head off the beaten track and you'll find bargains, stay on it and chances are it will be pricy and not always very good value. The choice is yours!
How Can I Practice Responsible Tourism in Ireland?
We mentioned earlier that Religion is still quite a big deal in Ireland. Although those who consider themselves a practicing Roman Catholic have fallen from over 80% to about 78% in the last few years, there is no mistaking the fact that it still plays an important social role throughout the country.
Visitors are expected to respect this fact although they do not remotely expect to have it forced down your throat! Irish people are exceptionally welcoming but expect similar politeness – and respect – from visitors. So if religion is not your thing, do not make a big deal of it.
As the Irish countryside is central to their tourist economy they are very big on conservation. When visiting areas of stunning natural beauty, be respectful and do not disturb anything. Camping laws vary depending on locality so make sure you check these before setting down camp. Fines for illegal camping can be very high indeed.
Many tourists opt to explore Ireland by car – and in many ways, this makes perfect sense. However, why not think about cycling instead? Few countries are as good as Ireland for exploring on two wheels. Most roads are reasonably quiet, and it is perfect for exploring coastal routes. Distances between the main cities/towns tend to be quite short and manageable even by inexperienced cyclists. From a green perspective, there is plenty to be said for cycling Ireland instead of hopping into a hire car.
What Food Should I Try In Ireland?
Traditional Irish food tends to lean towards the 'heartier' end of the spectrum! Those who love to try casseroles, stews, and pies with all the trimmings will be exceptionally well fed here! Irish stews come in all different kinds and these tend to be specific to certain regions. Coddle stew is a carnivore's paradise with sausage, bacon, and potatoes in a rich gravy sauce. Colcannon is another specialty that serves well as either a main or a side dish, being mashed potato stuffed with kale, cabbage, and butter.
You can expect these – and a host of similar 'farmhouse' styles – in most pubs and restaurants. Be sure to check out authentic Irish soda bread slathered in fresh butter and cheese. Ireland is big on dairy and you'll be hard-pressed to find many traditional meals that do not lean heavily towards such produce.
When around the coast make sure to check out what you can find in the various quayside cafes. If it's your lucky day you'll visit just after the day's catch has been delivered, and enjoy some amazing shellfish that go perfectly with a pint of the dark stuff.
While Irish food may not sound the most varied of diet, visitors will be surprised at the extensive variety of foods available throughout the country. For one with such a rich tradition in meat and dairy, vegans and vegetarians will be suitably catered for pretty much everywhere – and often in a quite remarkable style.
What Should I Pack for A Trip to Ireland?
You should be spending plenty of time outside during your visit to Ireland, and while the weather is nowhere near as temperamental as many people expect, it can rain pretty much at any time. Also, the countryside terrain can be quite muddy and boggy so a good pair of walking/hiking boots, high-quality waterproofs (umbrellas may not stand up to the wind especially around the westerly coast), and a hat are never a bad idea.
While you'll be fine walking about in sneakers at all the most popular attractions, sturdy outdoor clothing should be packed as a matter of course.
You'll be able to stock up on anything you may forget to pack when you arrive in Ireland. Just remember that prices can be quite steep for good quality clothing.
What Clothes Should You Wear In Ireland?
This leads the Ireland Travel Guide neatly to the matter of daily fashion! In all honesty, you can pretty much wear whatever you like providing it is not offensive (and even then you'll probably get away with that in Dublin). Better to veer towards safety though, especially in quieter/more out of the way places.
As ever, it is best not to look too much like a tourist although not for any specific reasons. People just tend to be more approachable and helpful when you aren't acting/looking like a stereotypical tourist.
You can never go wrong in Ireland providing you dress either 'for the city' or 'for the country'. The former will have some expectations that you aren't too scruffy when visiting higher-end restaurants. The latter is suitable clothing for the wilder elements, and to expect a warm greeting when you stumble into a countryside pub caked in mud!
What Are Some Interesting & Important Facts About Ireland?
We're approaching the end of our Ireland Travel Guide and hope to have enticed you more towards exploring the majestic appeal of this most fascinating country. Ireland is a truly astonishing country that will go out of its way to reward visitors who are bold and inquisitive enough to make their own voyage of discovery.
The people are welcoming, the scenery is incredible, the culture and heritage truly unique. No matter where you come from this is a country that will be incredibly hospitable and welcoming without seeing visitors simply as walking bundles of cash. It really is quite a refreshing experience, and chances are that you'll be planning a return visit days before you actually depart.
It wouldn't be any fun if our Ireland Travel Guide came anywhere close to covering all you need to know about the country. You'll figure out the most interesting things when you arrive here! But here are a few tempting little facts to help whet your appetite:
▸ Croke Park in Dublin is a stadium with the fourth-largest capacity in Europe, 82,300. It is the home of Gaelic Football.
▸ St Patrick was actually Welsh (best keep that one to yourselves!).
▸ 'Leprechaun' means 'little body'.
▸ Leo Varadkar – the Irish Prime Minister – is the first openly gay leader of any Roman Catholic country.
▸ Samhain was the original Halloween festival, with migrants introducing the practice to the USA.
▸ O' means 'descendant of'. O'Brien (Irish for O'Brian) is the most common, and four such names appear in the most popular Irish names list.
▸ In 1792, an Irishman won a competition to build the White House.
▸ The sport of hurling has – in one way or another – been around for about 3,000 years.
▸ Britain and Namibia drink more Guinness than Ireland.
▸ There is no 'yes' or 'no' in the Irish language.
We hope you enjoyed reading the Budget Ireland Travel Guide – and good travels! Contact us with any questions you may have about travel to Ireland.
You might also like some of the articles from our website about boondocking and travel.
5 Best Ways to Visit Techatticup Gold Mine In Nevada
12 Super Reasons To Visit Mount Charleston Nevada
10 Great Reasons to Visit The Valley of Fire Park
9 Great Hiking Trails In Red Rock Canyon
For complete photos and videos of our trip visit our photo on our Facebook Page
You May Want to Join Our Boondocking Group on Facebook For More Information