The Budget England Travel Guide includes 18 Important Travel Planning Tips that will allow you to see and do more on your budget. Learn how you can benefit.
Welcome to the England Travel Guide! Few countries come close to England when it comes down to the sheer variety of cultures, dialects, customs and mind-blowing heritage that you'll discover here. England also boasts a world-class tourist infrastructure that helps make any stay an absolute breeze. While it can be tough to get by on a small budget there are plenty of ways to craftily save money here and there.
The overwhelming majority of the 40 million visitors to the UK every year (the world's sixth-highest) will spend at least some of their stay touring England. Travel a few miles in any direction and you will encounter completely different regional accents, identities, and outlooks that can at first be utterly baffling even to other English speakers.
Be sure to also check out our Scotland and Ireland Travel Guides for more about your visit to the British Isles. For the time being, we will be looking solely at England, stretching from Cornwall at the southwesterly tip through to Northumbria in the northeast. We have a lot of ground to cover!
England also boasts a world-class tourist infrastructure that helps make any stay an absolute breeze. While it can be tough to get by on a small budget there are plenty of ways to craftily save money here and there. We'll explain all you need to know about the practicalities of making the most of your stay throughout the England Travel Guide. But where do we start our visit to this most interesting of islands?
What Are the Best Places to Visit in England?
As with most European countries, the problem you'll most likely face is deciding where in England you should spend your time. It is no exaggeration to say that you can easily list two dozen English cities and towns that demand at least a full couple of days to adequately explore. But seeing as most people will be arriving in London we'll start with the capital in a nutshell.
London is often referred to as a 'collection of villages' and you'll understand this within just a couple of hours of traveling through this most modern – yet curiously historic – of cities. Within just a few blocks from essential sites such as Buckingham Palace, the Houses of Parliament, National Galleries, British Museum, and countless other central attractions you'll experience the incredibly rich and diverse culture.
London is home to a staggering 270 different nationalities (and over 300 languages) so expect to find a taste of everything – more often than not where you'd least expect it!
Making the most of your time in London is easier than you'd expect thanks to the amazing underground ('Tube') network that allows for fast travel throughout the various zones. If we at the Ultimate England Travel Guide were to give any particular tips for experiencing London it would simply be to allow more time than you'd expect for certain attractions.
We're not exaggerating remotely by saying you need at least one full day to properly explore the British Museum. The National Gallery, National Portrait Gallery and other attractions near Trafalgar Square again require a full day to even just breeze through.
Until recently many visitors to England would then travel up to Scotland and skip the huge number of other sites to see within England. That should no longer be an option for any visitor with more than a handful of days to spare. York is a wonderful northern city that boasts Medieval city walls and a strong Viking heritage (be sure to try and visit around the annual festival).
Manchester, Liverpool, and Sheffield are cities with an incredibly rich industrial history that have nowadays been transformed into some of the most culturally fascinating locations in Europe. Newcastle is rightly regarded as the most welcoming of all cities, and at the other end of the country, the Roman cities of Bath, Canterbury, and many others all demand a visit.
The fact that we haven't so far as even been able to mention Stonehenge yet just goes to show how difficult it can be to choose between the top places to visit – let alone Scotland, Wales or Ireland. The English countryside is stunning from top to toe and while it certainly may impress from the train window, you only really appreciate it when out and exploring it for yourself. So with this in mind, let's now move on to discussing a few of the activities you may wish to get up during your stay in England.
What Are the Best Things to Do in England?
No matter where you end up in the country there are going to be plenty of National Trust and English Heritage sites to explore. The former tends to be focused more on attractions in the countryside while Heritage sites veer more towards classic buildings (we haven't even mentioned the 1500 castle sites yet!).
But the reality is that there is a substantial crossover between the two. If you are touring many of the sites then it is worthwhile considering taking out an annual membership that covers admission costs to many – just beware that they are not transferrable between the two. Individual ticket prices can be quite steep.
The good news is that no visitor has any excuse for getting bored during their visit to England. The England Travel Guide strongly suggests any visitor takes the time to visit a local pub – the older and more rustic, the better. Pubs in England have been closing at an alarming rate in recent years and many old sites have been replaced with dull chain restaurants.
On the plus side, local beer/pub guides are everywhere and you'll have no difficulty finding superb choices wherever you go. Many traditional pubs also serve up classic English cuisine – there are few more civilized ways to spend a Sunday afternoon than with good companies, the newspapers, and a classic roast lunch.
England also offers plenty of ways to help burn off the calories too. You really should try and explore some of the countryside providing you have the time. B&Bs are found everywhere and not necessarily going to break the bank. Cornwall is an excellent choice for exploring the rugged coastline offset with glorious long beaches (and some of the best surf in Europe).
Both the Peak and the Lake district have for centuries been an artist's playground with stunning views and accessible trails. Northumberland is another coastline well worth exploring – perhaps even take a jaunt over the path of the ancient Hadrian's Wall.
Something you will notice when deciding where else in the country to explore is that England has diversified many of the 'National' museums to regional cities. While some of the largest remain in the capital there are also a good number of regional subdivisions – for example, the London based Imperial War Museum also has a huge site in Manchester.
The National Railway Museum in York is an incredible example of how to make a museum that you may think is geared towards a particular audience actually fascinating and engaging for all people. Also, take note that all 'National' museums are free and operate 'donations-only' policies.
Sport is also a huge part of English life and a wonderful way of taking a break from heritage and getting to know the locals. From a world-class Premier League Football (soccer) match through to country cricket, rugby (both union and league) and a growing presence of hockey, basketball and even gridiron you'll always find a local sporting occasion nearby. Tickets for larger matches tend to sell out fast but do not be put off from taking in lower leagues football matches for a lower-key but arguably even more enjoyable day out.
In the evening times, you should be sure to check out some of the amazing cuisine now found in modern England. Long gone are the days of 'meat and two vegs' – be sure to try Indian/Pakistani restaurants to sample a proper curry (now considered the national cuisine alongside fish and chips), and of course the incredible nightlife in cities such as Manchester, Liverpool, and Newcastle.
No matter where you find yourself in England you will never be left wondering what to do come the evening time. Getting out and about is part of the national culture and you'll have a blast no matter where you visit.
When is The Best Time to Visit England?
It is by no means remotely stereotypical to say that the English are obsessed with the weather. For people visiting from wilder climates, it can actually be quite astonishing. While the English people are correct in saying that their climate is 'changeable', it is generally somewhere between 'quite cold' and 'quite warm' depending on the time of year. There are usually no more than a couple of weeks of cold temperatures and these rarely drop much below 32°F.
Summers are generally warm and mild (with the constant threat of rain) and average somewhere about 68-72°F. Heatwaves have been a little more common in recent years with a few days hitting 86-93°F. You ought to be aware that temperatures tend to be noticeably higher in urban areas. London can become surprisingly sticky and humid during peak summer weeks.
London is busy all the time but tends to peak with tourists between June and August. Even though it may be busier than usual you should not have any trouble finding anywhere to stay or getting tickets for most non-sporting events. Other cities will also be a little busier especially around key attractions, yet compared to the swarms of tourists at sites in Paris and Rome, London is pleasantly relaxed and has a knack of never really feeling overcrowded.
Stonehenge is perhaps the exception and can be incredibly busy throughout these months. Try and visit earlier in the day (or ideally year) for a much more atmospheric experience. The same can be true of the most popular parts of the national parks especially those near the largest cities. Cornwall is exceptionally busy during August and getting around/finding a spot on the popular beaches can be quite exhausting.
There is plenty to be said for visiting England during the non-summer months. While the weather may not be that great it doesn't rain anywhere close to as much as popular stereotypes would have you believe. Almost all attractions will be open throughout the year and there are often excellent discounts on accommodation in more out of the way locations.
No matter when you decide to visit, in the opinion of the Ultimate England Travel Guide you'll have a far easier time in England during the quieter months than you would in most other European countries.
Do I Need A Tourist Visa in England?
At the time of writing Britain is going through the Brexit process so be aware that some of this information may swiftly fall out of date. It is unlikely much (if anything) will change regarding entry/exit formalities but you never know.
The UK is not part of the Schengen group and all visitors are required to present a valid passport upon arrival. Visitors from the USA, most Commonwealth countries (Australia, Canada, New Zealand, etc), Japan, Israel, and a few others can stay for six months providing they engage in no work or business. European Economic Area (EEA) citizens can work providing they carry relevant national ID. Those from other countries (including South Africa) will require a visa.
It is worth mentioning that the UK has always deployed strict border control. You may well be asked to prove that you have the funds to cover the cost of your stay if arriving from countries outside of their 'approved' list. That being said, England (and the UK) is one of the most proactive countries when it comes to taking a benevolent approach to people with British ancestry. Anyone who can prove heritage can gain the right to live and work in the country, quite possibly indefinitely.
Do U.S. Citizens Need A Visa for England
U.S. citizens do not need a visa to enter England, which simplifies entry into the country; however, a passport valid for at least six months past the planned date of departure is required.
What Currency Is Used in England?
England refused to join the Euro and continues to use Sterling Pounds (GBP). Exchange rates have been very favorable to visitors over the last couple of years with the pound losing considerable value against the USD and Euro. No matter what happens with Brexit this is a great time to visit England (and the UK) when it comes to getting value for money.
In regards to practicalities, you'll find that almost everywhere accepts credit/debit card payments which use a four-digit 'chip & PIN' system. Signatures are rarely accepted as an alternative and places that do so may request photo ID as well. Neither AMEX or Diner's Club are usually accepted by smaller businesses.
ATMs are everywhere although be sure to avoid the large number that attempts to charge a small handling fee – usually between £1.50-2.50. Any ATM that boasts a bank name will not apply additional charges. Those which do charge will warn you in advance.
In terms of practicalities, it is not a bad idea to carry some cash but most of the time you will be able to pay simply using your card. Keep cash for casual expenses but you really should not need very much.
Your best option for keeping control of your money while in England is to use one of the many high street banks. Most are open weekdays 9 am-5 pm and often on Saturdays too. They will offer much better value than change bureaus which are slowly disappearing from all but the most popular tourist spots. As you will probably be using your card for quite a large proportion of your expenditure while in England make sure you have a good deal with your bank/credit provider.
Do I Tip In England?
Something your correspondent from the England Travel Guide has noticed over the years has been a slow increase in the English tipping culture. While tipping is not expected – and would be considered weird – for self-service/counter service establishments it is generally expected in seated restaurants.
There is no law that insists you should reward bad service, but you ought to leave a reasonable tip of about 10% even in smaller cafes. Unlike the USA there is not much of a tipping culture in pubs/bars/clubs unless you receive excellent service – in which case offering to 'buy you a drink' is the preferred way.
Something to factor into your personal tipping policy is that the UK does operate a reasonable minimum wage law that is going to cover the majority of service workers. While hardly an enormous amount of money, it is enough to get by in relative comfort in most places outside of London and other richer southern towns.
So do not feel obligated to reward your server (as is often the case in the USA) – just do so as thanks for decent service. British people do tip quite generously but don't throw it away where not deserved, and overseas visitors would do well to follow that principle.
What Kind Of Budget Do I Need In England?
As briefly mentioned previously the muddle over Brexit has had considerable repercussions for the strength of the UK pound against other major currencies. While the economy remains in a relatively good state, your money can stretch considerably further in England & the UK compared to just two or three years ago. In real terms, visitors exchanging the USD will gain about 25% more than they would have before Brexit. So as stated – now is a good time to visit whatever your budget!
That being said England remains a relatively expensive place to stay and visit – but that does not mean you cannot make excellent savings with just a little effort and forward planning. Accommodation can usually be found for considerable discounts when booked ahead and travel – especially train tickets – can be astonishingly cheaper if booked online and a day or two ahead of travel.
Here is the England Travel Guide's realistic assessment of what you ought to expect from your budget.
Budget (£50-75/day)
You can get by in England on very little money providing you are happy to stay in hostels. Your biggest issue is going to be finding a place. England has far fewer independent hostels than most other European countries, so check instead/also for availability at YHA accredited options. Beds will vary from around £15-25+/night depending on where it is.
As a general rule expect to pay more for everything in London and the south of the country. The prices may only seem slightly higher but they apply to everything especially accommodation and restaurants/cafes. On the plus side, you'll find plenty of supermarkets of all shapes and sizes that provide very cheap and often pretty good quality 'meal deals' (sandwiches + drink for about £5). Street food is also on the rise in the UK and you'll find plenty of affordable choices in any big city.
The good news is that once you have accommodation and sustenance figured out you needn't spend much else. Travel can be surprisingly cheap if you book carefully (we'll cover this shortly), or outrageously expensive if not. Make use not only of the many free world-class museums (including the British Museum!) and check out the various discount cards. Combined entry tickets often also include free tourist bus travel over their eligible period.
Mid-Level (£100-200/day)
Notice the sudden leap in estimated cost? You can blame the accommodation prices for that! While there are many hotels of all shapes and sizes throughout England you'll learn that prices are generally quite steep. That becomes more expensive in the larger cities. Finding a simple double room in central-ish London during peak season for £100/night is a bargain.
That being said, English hotels are run to pretty high standards and you'll be unlucky to find any issues with your rooms. As for dining out – you'll be easily able to cover good quality restaurants on this budget – just be sure to check the extensive online local listings for the best choices in town.
Assuming you have £75-100/day for general expenses the good news is that you can live and travel very well in England on that budget. On top of the free national museums make sure to check out a variety of admission charging options too.
In London, the Tate is free to enter but tends to charge for special displays. Consider checking out HMS Belfast (clambering about a decommissioned cruiser is more fun than it may sound!), take in a West End show (buy tickets in advance) or maybe visit the football for an afternoon of excitement.
That budget will stretch to superior accommodation in the countryside. Consider your options when it comes to car hire. While public transport is excellent between and within cities you'll be best off sharing a car to see the best of the English countryside. Just note than gas prices can be very high.
High-End (£200+/day)
Lucky enough to have the cash to splash? Well lucky you – England is a great place to spend. On top of all the options mentioned so far, you may want to try some of the more expensive options England has to offer. Try and take a trip to Bath and enjoy an authentic Roman bathing experience. No matter where you go, on this budget you should expect to be able to stay at the best quality hotels in all the cities besides London (where premium prices can head north of £300/night).
Rather than hire a car to explore the beautiful English countryside, how about a canal boat instead? Even for less well-heeled groups, this can be a fantastic way of making the most of the extensive canal system that runs throughout the country. Even better, these canals tend to run through some of the loveliest countryside and most interesting towns. Just be sure to understand the basics beforehand (you probably won't need a license) and be willing to shell out a fair amount on the insurance.
England – of course – has an endless calendar of 'society' events where even the smartest of travelers will seem a pauper. That being said, a day at the Royal Ascot horse racing is something quite out of most people's reality. Perhaps even try and time your trip with tickets for Wimbledon tennis? Book as soon as possible as even the lowest-ranked courts tend to sell out fast.
These rough guidelines should be taken with a pinch of salt. If you do need to save money while visiting England there are ways to easily do so – and likewise, there are many ways to blow your whole wad too. After accommodation is covered it is perfectly possible to spend a day out in London for no more than £20.
Alternatively, you could spend ten times that much before lunchtime. The England Travel Guide recommends that all visitors try and save on casual expenses and put the money towards something special here and there. The money saved on avoiding the pub for a night can instead be spent on classic English mid-morning tea instead!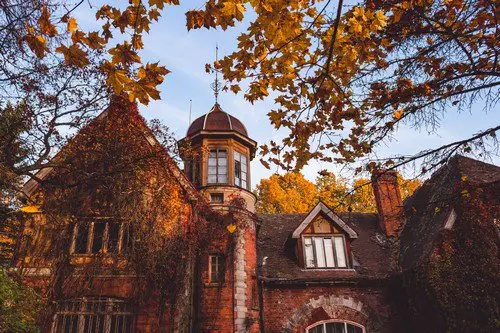 What Languages Are Spoken in England?
England is far more cosmopolitan and diverse than most visitors expect. London is a genuinely global city and you'll also find many different other ethnicities and nationalities throughout the country. That being said, your general English person is unlikely to speak any language other than English to any great deal of proficiency. While languages are taught in schools for a few years they still remain very low down the scale of priorities.
Given that the majority of people who read the England Travel Guide are going to speak English to some level of proficiency, you should expect no trouble being understood wherever you go in the country. Whether you can understand the locals might be a little more interesting!
England has around 40 regional dialects and these are far more pronounced than any other English speaking country, especially when they contain lashes of casual slang words. We are not joking when we say that you need to travel only a short distance and suddenly notice everyone speaks differently. Geordie, Scouse, Yorkshire (south, east, northern, & western), Estuary, Cockney, Brummie, Cornish, are just a handful of those well worth checking out on YouTube!
What Religions Are Practiced in England?
Churches are everywhere in England. Despite a significant proportion having been adapted for different purposes over the last few hundred years, there are still well over 16,000 throughout the country. In terms of religious observance, England is predominantly Christian with a sizable Protestant majority and fair amounts of Catholics, Methodists, and Baptists. Many other religions also have a strong presence within larger communities, ranging from Islam through to Sikhism and Buddhism.
All this being said and despite the Church of England still playing a large role within the state, England is often regarded as one of the least religious countries in Europe in terms of actual attendance and observation. Besides 'church fetes', Christmas and Easter there is little in the way of community-based religious activity.
While those who wish to practice their religion in England will have no difficulty doing so, those who do hold religious leanings tend to keep it mostly to themselves. It is not the sort of topic raised in general conversation.
Practical Tips From The England Travel Guide
We have now covered most of the basics for anyone's initial plans for making a well-advised trip to England. Now the England Travel Guide will veer our attention more towards the daily practicalities for getting around and making the most of your time in the country.
You could (and many people have) write entire volumes of books about what 'Britishness' actually is today and get no clearer to any kind of straightforward answer. While you will notice that there is plenty of rivalry between neighboring counties – sometimes bordering towards what many people would consider down-right offensive – it is mostly done out of jest and at best is a 'sporting' rivalry.
Despite what you may have assumed – or even read – about the modern UK, especially in the confusing context of Brexit – it is worth understanding that this is a very old country where some people are not quite as cosmopolitan as others. It is wrong to assume that British people are inherently jingoistic or carry a sense of superiority over others. Most people who you speak to about Brexit will just shake their heads and wonder how they got into such a terrible mess!
What you will discover during your stay in Britain is that the majority of people are extremely interested in their visitors. It isn't just out of politeness – the British are probably the best-traveled people in Europe and do take warmly to newcomers.
So when you visit Britain do not expect what you may be thinking of watching TV shows like Downton Abbey or suchlike. This is a very vibrant, very rich, very complicated and endlessly interesting country that is always best experienced at ground level.
Oh and literally everyone drinks endless cups of tea all day. But they do like their coffee too!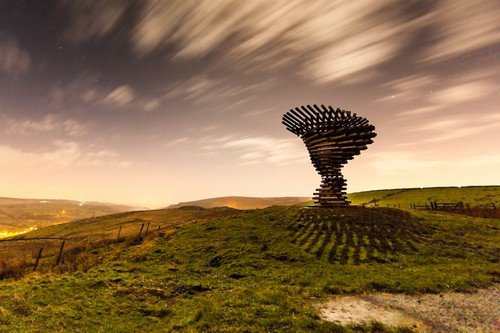 What About Health and Safety in England, Is It Safe?
If you believed the British media you'd assume that England is an especially violent and dangerous place to visit. That is obviously far from the truth and tourists are rarely the target for any kind of street crime or violence. While petty theft is still an issue (bag theft especially), pickpocketing still exists but is considerably rarer than other large European countries.
Visitors are only likely to experience serious/physical crime is they do not take adequate precautions when out for the evening. As with any major country, there are pockets in each town where it is not wise to head after dark (and you should have no reason to go there anyway). Crime in the countryside is extremely rare.
You should take sensible precautions when out hiking or enjoying the classic British seaside. Mountain rescue teams are called out frequently to help hikers who get stuck/lost/injured on the peaks – and visitors may be charged for the privilege if it is considered to be their fault.
While the sea can be inviting on a warm summer day there are marked sections on most beaches where swimming is unsafe due to tidal waters/rip currents. Lifeboats – found in every seaside village – are volunteer operated and funded entirely by public donations, so feel free to make a small contribution to help ingratiate yourself with the locals.
As for health, it is unlikely you will have any issues finding or receiving world-class care. The National Health Service (NHS) is a much loved public institution that treats everyone on an equal basis. Visitors from the EU will be entirely covered providing they have taken out the EHIC card and carry it on their person.
Those from the Commonwealth countries may have a reciprocal agreement that also covers their costs. Others – including the USA – will likely need to make sure they have comprehensive medical insurance.
Prescriptions will usually be available but you will need to pay for a doctor's appointment and/or attend during 'walk-in' hours. These vary depending on the area/clinic. 999 is the universal emergency services number, 111 is for important but non-life threatening concerns.
Tap water is perfectly safe to drink throughout England you will not require any vaccinations before you visit.
What is the Best Transportation in England?
We cannot recommend highly enough that all visitors who have the time and means tries to get out of London to explore other parts of England. Getting around is incredibly easy with a nationwide train network that covers even most small towns.
You can travel on to Scotland and Wales or even take the Eurostar service through the Channel Tunnel to European destinations. Trains vary from large intercity through to sometimes single carriage regional routes. Despite the English people's universal distaste for their rail network's promptness, it is actually very efficient!
When it comes to using trains we'd advise every visitor tries to book at least a day in advance. On the day ticket prices – especially those during peak morning times – are incredibly expensive. Taking a slightly later in the day service booked online a day before (use ticketline.co.uk) can be 60%+ cheaper.
Be sure to look through all the listings for the day. If you do book a ticket in advance you will need to collect it from a machine at any station by using the payment card for verification. Advance tickets booked this way are only valid for that journey on that service at that time, usually with a specific seat reservation.
Flying between cities may not be the most environmentally sound option but can be done quite realistically to save time and maybe even money. It is only worth considering if heading from one end of the country to another, but England has plenty of provincial airports that usually fly every day on selected key routes.
If you are intending on traveling elsewhere in Europe look for flights to your intended destination from airports outside of London. Often these will be considerably cheaper (just factor in getting there into your cost).
Roads are universally excellent although be aware that some routes can become gridlocked during busy periods. It is sensible to avoid car journeys around key holiday dates (including Bank Holidays). If you are intending on staying around cities you will not need to think about hiring a car. Yet as outlined previously they can be very useful for getting about the countryside especially if the cost is shared between your group.
The London underground system is excellent and also includes 'overground' (buses and light railways) throughout the city. Picking up a pass for the duration of your stay should be one of the first things you do – they are excellent value compared to single tickets. Away from London, you may need to use local bus services. These vary considerably in quality, frequency, and operator.
Last but not least – England is fantastic for cycling and only getting better. Bike hire is quite straightforward in most cities, just be careful as you will be sharing the road with drivers a good proportion of the time. Use special cycle lanes wherever they are available.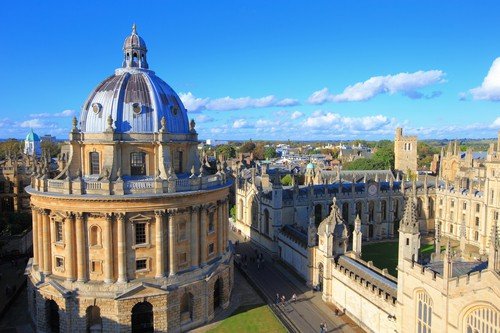 What Are the Best Accommodations in England?
English hotels are generally of a pretty high standard. Usually, you will enjoy more comfortable stays in smaller private hotels although chain options can be cheaper and more central within the larger cities. If you can shop around before you arrive then there is no end of possibility when it comes to finding discount rooms.
Off-season and in towns which attract few people you can pick up a good quality room for what most English people would consider decent value (£60-80). While you will not struggle to find a place to stay in England at any time of the year just expect to pay slightly more than what you may expect in France or Germany.
As for hostelling – most of the time YHA hostels are going to be larger but also further away from the city center. You will also find these clean, comfortable hostels in many popular hiking regions. Independent hostels are found in lower volume than elsewhere in Europe and prices are going to vary considerably. Boutique hostels often charge close to what you would pay in a 'proper' hotel. Make use of the internet to find the best accommodation deals in England.
The England Travel Guide recommends that you try and find private B&B hotels wherever possible. Not only do these charge reasonable rates that vary according to the season but they tend to be more open to negotiating modest discounts for longer stays. Plus, their local advice on practicalities such as places to eat, bus routes and attractions can be invaluable.
How Can I Practice Responsible Tourism in England?
While the English people are a welcoming bunch there are a few social 'rules' that you ought to be careful to follow. Do not – under any circumstances – try and jump the line. Those who do so will face unequivocal mob justice from those already waiting! Just to confuse things a little more, in pubs there is no 'line' – everyone stands at the bar and waits to be served. It is polite-form to advise your bartender that they have missed a fellow patron should you be served before your turn.
Taking care to respect these little rules is actually part of being a responsible tourist in England. While most people will be very helpful and polite they do expect certain conformity to the accepted standard. Queuing is one of the dozens of examples that we'll leave you to find out for yourself!
In all seriousness, England is one of the most responsible countries on the planet when it comes to protecting its natural environment. After all, they do not have much of it to spoil, so there are very strict rules regarding littering, camping, and parking throughout the country. 'Leave no trace' is a big deal in the UK, not just England, so make sure you behave and respect the right of others to enjoy the natural splendor.
We have already briefly mentioned the lifeboats charity but it is worth understanding that many public attractions throughout the UK are held together by volunteer networks. It is good-form to help a little by popping a coin or two into any donations box you stumble across.
Something you may notice is that England has a surprisingly visible homeless problem. Much of the assistance they receive is again provided by charities ahead of any state services which are massively underfunded. You should only give some small change to those who do not ask for it. Pushy beggars are rare but they do have a habit of targeting tourists. If you are feeling generous give a little to those who look like they really need it.
What Food Should I Try In England?
English food has massively improved in recent years. You will have no problem finding an incredible variety of ethnic restaurants, vegan/vegetarian cafes, Italian coffeehouses, stylish street food, and countless other options throughout the country. But what about hearty old English cuisine?
Fish and chips are good in most places but taken to a different level when taken from a proper 'chippy', eaten out of folded paper, ideally by the seaside with a faint drizzle in the air! Seafood, in general, is amazing in the UK and you'll find no shortage of unusual variations in some regions. Jellied eels may sound disgusting but are a London favorite. Whelks and mussels taken fresh from the sea are something to truly savor.
Sunday lunch – usually roasted meat with plenty of vegetables and gravy – is a national classic frequently served every week in most good pubs. Be careful not to get too hooked on those Yorkshire puddings! Bakewell tarts, Eton mess, and a host of others will be a delight for those with a sweet tooth.
Eating local is a big deal in England and you'll see plenty of places taking pride in their local beer and ingredients. Be sure to give it a try as most of the time they are right to be so happy with themselves!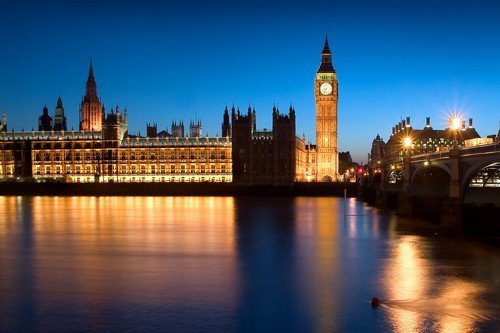 What Should I Pack for A Trip to England?
You will not need any particular items when visiting England. Insects are benign compared to other European countries, although a mosquito repellent is not a bad idea in the summer months. There is a constant threat of rain that has a habit of even surprising the weather forecasters. While it really doesn't rain anywhere as much as the English claim, a lightweight waterproof is not a bad idea.
Other than that you can easily pick up anything you may need while in the country. Power adaptors are available in most pharmacies ('chemists') and supermarkets.
What Clothes Should You Wear In England?
Dress for the season would be the best advice. English weather is generally predictable and at least a light jacket will be required throughout the year. Pack warm clothes should you be visiting during the winter.
In regards to style, the English are really not all that fussy what you wear. Don't be too scruffy if heading out somewhere 'fancy' for the evening (a small proportion of bars/clubs operate dress codes). Shorts are acceptable during suitable seasons.
The England Travel Guide would recommend that you wear good quality and well worn in shoes/sneakers when visiting England. You will probably be spending a good proportion of your time on your feet! If you are heading out hiking then make sure to bring good quality outdoor wear. Hiking boots are essential for all but the most well-trodden countryside paths.
What Are Some Interesting & Important Facts About England?
So that just about concludes our England Travel Guide. We hope you enjoyed reading up on the essentials that we have managed to cram into this short guide. You will have an incredible time visiting England – it really is a fascinating and endearing country that is delightfully welcoming to those who remember to always say 'please'!
Now is a great time to visit the UK and we can confidently predict that you will not have anywhere near enough time to enjoy even a fraction of what this superb country has to offer. It is hardly any surprise that England is one of the most revisited countries on the planet.
Here are a handful of fun little facts about England to get you started with discovering this fabulous country:
▸ The original London Bridge is now enjoying retirement in Arizona.
▸ We can thank the English for inventing the World Wide Web.
▸ English villages are renowned for their peculiar traditions – anyone for cheese rolling or worm charming?
▸ The Queen of England is a distant relative of Vlad the Impaler (Dracula!).
▸ She also owns all the swans on the River Thames.
▸ It is illegal to die in the House of Commons.
▸ You can order a 'Spotted Dick' in an English pub and not cause offense.
▸ England is 74 times smaller than the USA.
▸ Winston Churchill had a terrible school record.
▸ The 'second floor' is actually the first.
We hope you enjoyed reading the Budget England Travel Guide – and good travels! Contact us with any questions you may have about travel to England.
You might also like some of the articles from our website about boondocking and travel.
5 Best Ways to Visit Techatticup Gold Mine In Nevada
12 Super Reasons To Visit Mount Charleston Nevada
10 Great Reasons to Visit The Valley of Fire Park
9 Great Hiking Trails In Red Rock Canyon
For complete photos and videos of our trip visit our photo on our Facebook Page
You May Want to Join Our Boondocking Group on Facebook For More Information