The Budget Aruba Travel Guide includes 8 Important Travel Planning Tips that will allow you to see and do more on your budget. Learn how you can benefit.
Welcome to the Budget Aruba Travel Guide! Believe it or not – you don't need a five-star budget to enjoy a fabulous time in beautiful Aruba. While the island (part of the Dutch Antilles in case you were wondering) offers plenty of all-inclusive resorts and opportunities for cruise line passengers to disembark for a lazy afternoon – there's nothing stopping independent travelers from visiting either.
Whisper it quietly but the budget-friendly travel sector is growing in Aruba, and you can certainly get by without needing to blow through hundreds of dollars every day. The Budget Aruba Travel Guide will showcase everything you need to know about how to visit on a more modest budget and where to spend the money you have most wisely.
Budget Aruba Travel Guide – What Are the Best Things To See & Do
Once you arrive in Aruba it's pretty clear to see what makes this island so enchanting. Endless white sand beaches, sumptuous scenery, cute little Dutch-style buildings, all delivered in a somewhat more sophisticated style. You'll understand right from the start why people are so willing to spend big money to visit here – and why it's so popular with honeymooners, couples celebrating significant anniversaries, and probably the occasional Bond villain or two!
Joking aside, Aruba is spectacular and handily enough it's easy to get around and explore the key attractions too. While you should expect plenty of lazing on those sumptuous beaches there's plenty of other things to see and do as well. Here is a selection of the best:
Chill Out On A Beach
Aruban beaches are three things. Free, varied, and utterly gorgeous. Sure, you'll likely be tempted to spend a few dollars here and there on a parasol bed or chilled drink or two, but spending long stretches of your stay on the beach is certainly a major plus for the budget-conscious visitor. In further good news, the beaches are varied and each is interesting for its own reasons.
Eagle Beach is the most popular and a good place to start – it's rarely overcrowded despite being the most popular and close to most of the major resorts. Drulf Beach is far more chilled out and especially popular with the laid back backpacker crowd. Andicuri Beach is offset with rockier cliffs that are great for scrambling about and exploring. Flamingo Beach (on Renaissance Island) does actually allow you to share the sands with those magnificent birds!
You can easily explore all of these (and plenty more out of the way examples) for many days and never be able to settle on which is the best.
Visit Oranjestad
The Aruban capital tends to be intermittently overwhelmed with cruise passengers so try and time your visit to avoid those moments. Catch it right and you'll discover an enchanting little town overlooked by the spectacular Hooiberg volcano that is packed with little bars, cafes, stores, and craft markets. It is also handily near to Renaissance Beach so stock up on some less-overpriced beachside essentials here before you visit.
Visit the Museo Historico Aruba (the grounds are also gorgeous) for a quick history lesson before moving on to the rather grander National Archeological Museum. Make use of the free trolley-bus to get around town and head out to climb that volcano for some wonderful island spanning views.
Hit The Sea
Diving and snorkeling are both big business on Aruba – and from our perspective, that healthy competition is not a bad thing. Shop around and you'll be able to get a couple of hours snorkeling and sailing for as little as $60. Sure, from a budget visitors perspective that's still a significant outlay but its more than worth the money.
Expect to see an endless procession of bright and vivid sealife that'll utterly blow your senses. Baby Beach is certainly the safest place for beginners as it's totally enclosed/protected by a bay, while Malmock, Mangel Halto, Savaneta, and Palm Beach are also excellent for all levels.
Kayaking is a solid alternative to diving/snorkeling and a little friendlier on the wallet ($25/hour although many hotels offer these for free to their guests). The water is clear enough to justify spending a little extra on a clear-bottomed kayak so you can marvel as the passing coral and fishies. You don't need to be an expert seafarer to have a great time kayaking around Aruba, and it's a wonderful way of seeing less visited areas.
Visit The Wildlife Sanctuaries
Aruba has a wonderful doney sanctuary that is well worth visiting for a few hours. Not that long ago donkeys played a crucial role on the island, but nowadays there are plenty of their descendants without a great deal to do! The sanctuary looks after these strays and operates as a kind of petting zoo. Visiting is totally free although you'll be advised to leave a donation of your choice.
The Bumbali Bird Sanctuary over by Palm Beach is another place well worth a visit – expect to be amazed at not just the birds on display but how well they are cared for.
You'll find quite a few charities and environmental agencies quietly doing their work around Aruba. We'd recommend taking the time to support them where you can as they do play a major part in keeping this paradise so idyllic.
Take A Jeep Tour
Aruba is easy enough to get around under your own steam but no matter how good your guidebooks are there are certainly some advantages in taking a guided small-group excursion. A full day's tour by 4×4 tends to cost somewhere between $60-85 depending on where you're heading. We at the Budget Aruba Travel Guide highly recommend those that take you further up towards the northern coast that remains largely undeveloped (and why you need a powerful vehicle). You'll be led to some amazing isolated beaches, caves, and perhaps pass the occasional tropical lagoon or two along the way.
Like diving/snorkeling tours are also big business on the island and they have become much more diverse and specialized over recent years. If you're specifically interested in wildlife then shop around and you'll find expert guides who'll point out everything you've missed so far! Bonafide experts do cost a little extra so expect that daily cost to hit the $100 mark – still not too bad considering that transportation is included.
Hopefully, these five examples should give you a decent idea of the kind of things that you can enjoy on Aruba. There's plenty more we could have included, such as a round of golf (as little as $40 on the more modest but still 18-hole courses), checking out the sadly now collapsed coral bridge (still awesome for diving near), the revamped Peace Labyrinth for some mellow relaxation, and hiring your own quad bike (from $100/half-day – not our favorite pastime but an option if that's your bag)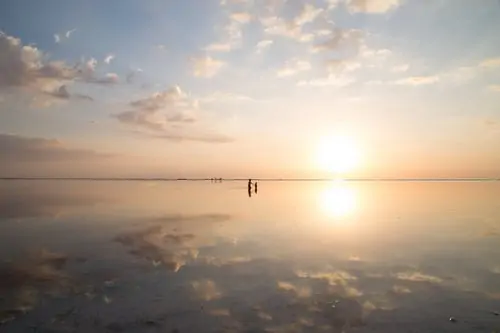 Budget Aruba Travel Guide – What Are the Typical Accommodation Costs
If you're intending on visiting Aruba with a tight budget you'll need to plan and book in advance. Yes – the hostel sector is slowly growing – but what is available remains limited and beds/places can book out months ahead. Take the time to check out each of the half-dozen hostel's reservation policies and set dates in your calendar for when they'll take new applications. Sometimes this can be 3-6 months ahead depending on their policy.
Remember that a polite email can only help with bending the rules when making super-advanced bookings! Here's an approximate estimate on what your daily costs will amount to:
Hostels
A tight market combined with high demand equals higher than usual prices. That being said, if you're savvy and organized you'll pick up a dorm bed for about $30/night. Most hostels offer even more limited numbers of private double rooms that start at around twice that figure – a bargain if you're lucky/fast enough to get one. Dorms are 'bunkhouse' style and usually sleep about five or six people. Expect 'better than usual' standards with plenty of handy information and advice at hand.
It is worth mentioning here that alongside the typical hostels you'll find a couple of listing on Airbnb that offer basically hostel-style arrangement at similar/slightly higher prices. They're a little larger and more 'hanger style' so expect to be sharing your sleeping area with plenty more people. Still great value if you can bag a place but a little different from what you may expect.
Budget Hotels
The cheapest 'budget' hotels tend to be around Oranjestad and start at $100/night per double room. Prices go up the closer you head towards the popular beaches/resorts but rarely break $150. Provided you intend on spending most of your time out and about they're decent enough value for a simple place to stay.
Once again – check online listings/Airbnb and you may be pleasantly surprised. While Aruba isn't saturated with options you can sometimes find absolute bargains such as small apartments or rooms in private houses for close to what you'd pay for a 2/3 star hotel.
As with pretty much everywhere in the Caribbean food and drink expenses can be as high as your budget allows. You'll find plenty of restaurants where dishes start at $25+ but that doesn't mean you need to use these, and certainly not on a daily basis. If you have a self-catering option – some hostels do provide cooking facilities – you'll be able to shave a considerable amount off your weekly budget.
Fresh produce is a little pricier here but a week's groceries needn't cost more than $50/person. Supplement that with casual street food ($6-8), occasional cafe/bar meals ($10-15), and beachside grills ($10 for amazing fish!) and you're set. Needless to say, drinks are much pricier in bars (around $5/beer) compared to supermarkets ($10 for a 6-pack).
Remember that the tap water is perfectly safe to drink in Aruba! Do your bit for the environment and give your wallet a rest by refilling your bottles as you go.
Accommodation is the absolute key when estimating how much money you'll need to enjoy the best of Aruba. In absolute honesty, you'll be perfectly able to get by on $60-70/day providing you secure hostel accommodation or are lucky enough to find a quality Airbnb option. On the other hand, even with a basic hotel, you're looking at $100/day as a baseline minimum.
Providing you keep secondary costs low over most of your days (buses, drinks, attractions) and self cater for the majority of your meals you'll be able to 'save' on that budget towards enjoying those memorable additional experiences. No trip to Aruba is complete without going snorkeling and/or taking a trip out to the spectacular remote parts of the island. Overall, if you're on a budget $70/day is perfectly do-able – just don't expect to bring home much change!
Visitors who enjoy a higher budget threshold should aim for about a $150/day budget that'll be enough to cover pretty much all the activities as you choose, plus provide for a better hotel (shared double) in a more desirable location.
You still won't be dining in fancy restaurants every night but should still be able to enjoy everything else. If money is barely an object, then the best hotels start at $250+/night. Throw in some amazing dining, around at the Championship golf course, and a botanical tour and you'll be looking at $500/day+.
---
Now that you are reading the Aruba Travel Guide, what's next? Let's learn more about other trips in the surrounding areas.
Budget Bahamas Travel Guide – 8 Ways to Save More Money
Budget Barbados Travel Guide – 8 Ways to Save More Money
Budget Bermuda Travel Guide – 8 Ways to Save More Money</a
British Virgin Islands Travel Guide – 8 Ways to Save Money
Budget Cuba Travel Guide – 8 Ways to Save More Money
---
Budget Aruba Travel Guide – How Can I Save Money
The Aruba Budget Travel Guide has already demonstrated how you can really enjoy this amazing destination on a shoestring budget – but what about keeping costs down even further? As mentioned already, drinking the tap water, using those supermarkets, and making your own fun will go a long way towards reducing essential expenditure. There are a couple of other ways you can keep those costs down further even when planning those pricier excursions.
Arrange a Visit Aruba Plus Card before you visit (About $20 including postage). As with any discount card, it is intended to promote the island and encourage you to spend money, but some of the savings can easily pay for the card itself in just a single transaction. If you're going diving (and you should) it'll include promotions up to 20% off the standard price with their partner companies.
There are almost one hundred other companies signed up to the scheme ranging from cafes through to tour agencies. Yes – it does limit your choice a little – but remember that the card is managed by the tourist office so all the companies involved will be vetted and approved.
It pays to be organized when planning a budget visit to Aruba. Perform plenty of research online especially when sourcing accommodation options. Advance booking can save you considerable amounts of money especially if you're part of a group. Haggling isn't very common here but there is usually some leeway especially during the less busy times of the year.
Peak season runs between January and March but you'll have a chance of finding some good details any time between April and November (especially towards the later months outside of the standard US/Europe vacation times). As mentioned previously a polite email to the hostel of your choice cannot do any harm to see when they'll be accepting future reservations.
Last but not least – make the most of that perfect climate by dining al-fresco on picnics, street food, and those amazing fish grills. You'll keep your expenditure to a minimum by living as casually as possible. Head out for a hike under your own steam (it is difficult to get lost!), check out options for some casual camping (rules vary), and enjoy the 'castaway' lifestyle!
Budget Aruba Travel Guide – Where Is the Best Place to Stay
The handful of hostels are basically traveler's gold dust. If you can get a bed then take it, even if it means you have to visit outside of your preferred timeframe. Even budget hotels aren't especially common so take them as you find them. As discussed throughout the Budget Aruba Travel Guide make the use of online resources that can provide some occasional gems, especially for groups looking to rent an apartment and so forth.
If money is no object then take your pick. A good number of the resorts here fit the 'world-class' standard perfectly adequately!
Budget Aruba Travel Guide – What are the Best Transportation Options
Getting around Aruba is easy and hiking is one of the best free activities to enjoy here. Hitchhiking is legal but not especially common. You'll be best off considering one of the following for traveling longer distances.
Bus
The vast majority of visitors will find the Aruban bus service perfectly fine for getting around this small island. Tickets are a relative bargain – $5 returns and $10 all-day passes – with services both prompt and well timetabled. Remember that the trolley bus in Oranjestad is totally free and very handy for getting out towards the Hooiberg volcano.
Cabs
Aruban taxis don't run on meters so arrange a price with the driver before you set off (don't worry they're licensed & reliable). Minimum fares are $6 but that can creep up depending on the number of passengers, luggage, and of course how far you're wanting to ride. Cabs are handy for airport transfers and almost always cost $30 no matter where you're collected.
Cycling
Aruban roads are relatively decent around the major resort areas and bike hire is a cheap ($10/day), safe, fun and environmentally friendly way of seeing much of the island. Remember that the road conditions degrade significantly towards the northern coast and aren't really suited to cycling. Some hostels/hotels offer this service at even cheaper rates.
Budget Aruba Travel Guide – When Is the Best Time to Visit
Peak season runs between January and March/early April. It's carnival time over the first two of these months, and that popularity stretches out as vacationers from the USA and Europe seek some tropical sunshine. Aruba is pretty much booked out during these months and this is reflected in the prices. Even hostels charge a premium.
The good news is that April – September still offers perfectly pleasant and reliable weather. Aruba still attracts plenty of visitors during these months but prices only really change much from late September through to December when there is the occasional splash of rain. Budget visitors can find deals any time after March so plan ahead to source the best.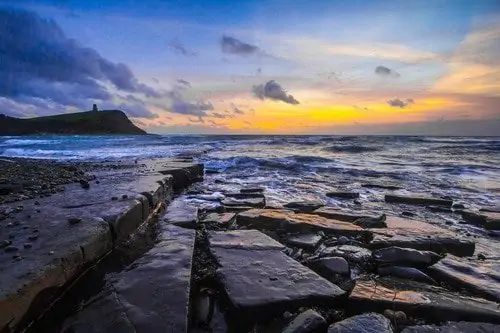 Budget Aruba Travel Guide – How To Stay Safe On My Trip
Aruba is extremely safe and very few visitors ever experience any issues. That being said there is a slight issue with pettier crimes such as bag theft from beaches and occasional hotel room burglaries.
Providing you keep an eye on your belongings and stash valuables and documentation in the hostel/hotel safe you'll be extremely unlikely to experience any crime here. Some of the more hedonistic parts of the island can become slightly sketchy at dark but again the risk is minimal compared to most other places in the Carribean.
Good travel insurance is still handy in case you become injured or fall sick. Although the clinics on the island are good enough to handle all but the most serious ailments, it is wise to ensure this provides a repatriation allowance. Make sure it also covers any riskier activities such as diving and quad biking where appropriate.
We hope you have enjoyed reading the Budget Aruba Travel Guide! This is an amazing place to visit that certainly doesn't need to break the bank. Get that research right, book smartly and well ahead of your departure and you could be living a five-star lifestyle on a shoestring budget.