The Budget Costa Rica Travel Guide includes 18 Important Travel Planning Tips that will allow you to see and do more on your budget. Learn how you can benefit.
Welcome to the Costa Rica Travel Guide! Luscious, balmy, and beautiful are just three of the many words that could be used, to sum up, this Latin American gem. Yet despite those endless beaches, the spectacular tropical climate, extensive national parks and so much more – Costa Rica still usually falls outside the top ten most visited countries in the region. While it is true that the country does have some troubles, these are generally far fewer than neighboring nations and the majority of visitors have no problems whatsoever.
That comparative lack of visitors (although you'll rarely have a beach entirely to yourself) allows Costa Rica to be the ideal destination for travelers with a little wanderlust – as this country does reward those who love to delve a little deeper.
Budget Costa Rica Travel Guide – What Are the Best Places to Visit in Costa Rica?
The overwhelming majority of visitors tend to skip the major Costa Rican cities and head straight for either the coastlines or into the ecological parks. International arrivals tend to arrive via San Juan, perhaps spend a day or so checking out the major national museums, and then head along on their merry way. For the most part, this is a pretty reasonable way to approach the country.
You'll always find some interesting things to do in Costa Rican cities, but the real culture and charm of the country do tend to be in those smaller beachside communities and extensive, world-class eco-parks. Our advice would be to follow that kind of plan and to research larger towns before you visit. Plenty of people love the larger communities but they'll not offer many surprises to those who have already explored the region.
Costa Rica is literally blessed when it comes to stunning beaches. It is slightly ridiculous that these are not better known or more frequently visited. Even better, each beach district tends to have a 'special' attraction or reason to visit – so take your pick when deciding which best matches your interests.
Playa Guiones is a good choice to start with. It's easy-going, laid back, and enjoys a very gentle surf that is perfect for just getting used to the country. If you love this beach, make the effort to head on to Playa Rajada for more of the same, or take a look at Parque National Marino Bellena for a truly 'stranded on a desert island' experience where the wild coconuts are aplenty!
Playa Manuel Antonio is another dependable choice thanks to the naughty monkeys and ludicrously idyllic beauty of the sands. To put it quite simply, if you are ready for some beach-based action – in the most laid back manner possible – then Costa Rica takes some beating.
What inevitably comes with world-class beaches? Superb surfing, of course – and if that's your thing then get ready for an amazing variety of rips and breaks. There are dozens of surf beaches to pick between but take a little time to see which best matches your surf skills. Dominical beach is perhaps the best known and very popular with the backpacking crowd.
It is not a bad choice to take lessons at one of the many English-speaking surf stores and board rental places. Beginners may prefer the gentler (in Costa Rican terms) waters at Playa Samara. Playa Hermosa is a fantastic destination with amazing surf and a laid back village, while serious surfers who are on their A-game should take a look at Playa Hermosa or Playa Guinones.
Pretty much wherever you head in Costa Rica expect to do plenty of hiking, nature walks, bird/animal spotting, and generally soaking up the splendor of the enormous national parks. We will not break this down into which are necessarily the best places to visit for specific reasons, because visitors will end up staying in eco-lodges while trekking in the day and animal spotting in the afternoons wherever they end up. Of all the places in the country, we'd suggest the following three are unmissable – but remember that there is bound to be more variety that better suits your specific interests.
The Canales de Tortuguero is amazing for white water rafting with plenty of opportunities to see wildlife up close and personal. Monteverde Cloud Forest is incredible for highly atmospheric walks with plenty of deep gorges, waterfalls, and animal life. Isla del Coco is hands-down the best place to dive in the country with some amazing – and surprisingly peaceable – sharks.
Truth be told we could write chapters about the masses of top attractions you'll often stumble across during your time touring Costa Rica. The handful we have selected here are totally personal choices and you could easily suggest a dozen alternatives! But we hope that this paints a reasonable picture of what you can expect from Costa Rica. All we'll say is that you'll be amazed that more people don't visit – it really is one of those destinations that still retains an enchanting mystique.
---
Now that you are reading the Costa Rica Travel Guide, what's next? Let's learn more about other trips in the surrounding areas.
Budget Aruba Travel Guide – 8 Ways to Save More Money
Budget Bahamas Travel Guide – 8 Ways to Save More Money
Budget Barbados Travel Guide – 8 Ways to Save More Money
Budget Bermuda Travel Guide – 8 Ways to Save More Money
British Virgin Islands Travel Guide – 8 Ways to Save Money
---
Budget Costa Rica Travel Guide – What Are the Best Things to Do in Costa Rica?
There is literally no excuse for getting bored in Costa Rica. Just go outdoors and explore! As you may have guessed this is a country that should specifically appeal to more energetic travelers. There are plenty of cultural spots (ruins, relics, temples, etc) dotted throughout the country but a high proportion of these are on a 'local knowledge only' basis. Don't expect to see huge amounts written about them – but chances are that if you ask at your lodge/hostel/guesthouse there'll be something worth checking out nearby.
Many of these can take a bit of an effort to get too but it is always worth it. Our advice would be to squeeze them into your plans but not to make an entire vacation out of those sites alone. Costa Rica is more about celebrating being alive than it is about peeling back the undergrowth on a forgotten temple (cool as that will be!).
At heart, Costa Rica is largely about making the most of the water. We'd highly recommend that visitors plunge right into white water rafting, surfing (lessons first!), diving/snorkeling, deep forest hiking, bird watching and so on. Providing you mix these up and are willing to make a little effort to learn the ropes you'll have the time of your life in Costa Rica.
For accessible adventure travel that manages to compress so much into such a relatively small area, you'll have the lot at your fingertips. A good number of these activities are going to require expert guidance/instruction and equipment hire – and we'll discuss how that can impact your budget for traveling Costa Rica later in this guide. Just understand one thing for now – it is always going to be money well spent.
One of the joys of Costa Rica is that you'll end up doing things you'd never expect almost accidentally as you head around the country. This is the kind of place where you'll encounter rope bridges, walk underneath waterfalls, have the opportunity to take zip lines, and so on.
The only advice is to simply go with the flow and enjoy the buzz! If you adopt that kind of mindset then you'll have an incredible time in this country. Reward your daring-do with a nice cocktail on the beach! Talking of which, there is some excellent beachside nightlife in this country that does attract the right kind of fun-loving visitor.
Perhaps as you may have guessed Costa Rica is rather proud of its natural splendor. You'll see plenty of eco-lodges that are often run by conservation charities and non-profit organizations. Sometimes the prices associated with this kind of place can put off backpackers and more casual visitors.
We'd suggest responsibly minded visitors certainly look towards these when weighing up their tour and activity options. The one thing you'll certainly get is value for money – some of the guided hikes can really unlock the splendor in ways that you'd never imagine. As with large parts of Central/Latin America, it is important to spend your money in the right places to bear that in mind when comparing those costs.
Budget Costa Rica Travel Guide – When is The Best Time to Visit Costa Rica?
Considering most visitors tend to spend large proportions of their time outdoors during their stay the high season spans over the most reliably dry months – January through to April. Book ahead if you plan on visiting during this time as the coastal regions can become booked-up with local and international visitors. The Costa Rican travel industry is not as developed as many people expect and this is the kind of country where you can be straight out of luck sometimes finding a bed for the night. Book ahead!
Shoulder season can also be relatively dry over May/June and November, and you'll notice that there is a higher proportion of overseas visitors around the beaches. While you won't struggle to find a bed for the night hostels can still be very busy for this reason. When it rains in Costa Rica it really does come down hard and sometimes for a long time, so plan for this when choosing your itinerary. Heading too far into the wilderness can be tricky if roads become too muddy and boggy.
Low season runs from August to October and some parts of the country basically close down. Tropical storms are common – rather paradoxically making this the best time for experienced surfers to enjoy the swell. Prices are considerably lower but you'll likely have some difficulty getting about in more remote regions.
In absolute honesty choosing when to visit Costa Rica is pretty straightforward. If you want close to guaranteed good/perfect conditions then be prepared to visit during the noticeably pricier peak months. You can gamble – and potentially save a little – by visiting either side of the peak season. Most visitors besides surfers should probably not consider visiting over the stormy season.
Budget Costa Rica Travel Guide – Do I Need A Tourist Visa in Costa Rica?
Costa Rica is easy enough when it comes to border formalities, just expect some long waits at both airports and land borders. Make sure your passport is valid for at least six months and check whether or not you need a visa (these are not issued upon arrival!). You are supposed to carry your passport at all times and have proof of onward travel – but these are barely ever enforced and only used if the authorities have a reason for wanting you to leave the country.
Citizens of the USA, Canada, Australia, NZ, and most Western European countries will not require a visa. Their passport will be stamped for a 90-day allowance upon arrival. Extensions are possible but the process is irritating. It is easier to just leave for 72 hours and then return for another stamp! Anyone who requires a visa should apply well in advance and be aware that there is likely going to be a charge involved. Those are also much trickier to have extended. Different rules apply to those visiting for work or business.
Budget Costa Rica Travel Guide – What Currency Is Used in Costa Rica?
The Costa Rican colón (₡) currently exchanges for around ₡550 = 1 USD. For the sake of convenience, we'll estimate most prices in US dollars throughout the Costa Rica Travel Guide. Dollars ate widely accepted throughout the country and are sometimes even preferred within the tourist economy, but it's a good idea to carry a combination.
Compared to most other regional countries Costa Rica is doing OK for itself at the moment. Standards of living are noticeably a little bit higher, and the economy is in relatively good shape. That being said – there are massive differences in terms of wealth and they can be very stark indeed. But that stability is good news when it comes to managing your money. Most people will be able to get by fine using ATMs (not so common outside of towns) and enjoying the fact that many places in urban areas also accept card payments.
The Costa Rica Travel Guide recommends that travelers use US Dollars for significant purchases such as accommodation and tours/activities while using the official currency for smaller incidental expenses. You'll need to carry cash but not in excessive quantities just accept that a secret wallet or money belt is a handy precaution. Internet access if quite widely available in urban areas so you'll be able to handle some aspects of your money management online.
Budget Costa Rica Travel Guide – Do I Tip In Costa Rica?
Costa Rica does have a tipping culture and visitors should try and save small denomination notes for this purpose. The unofficial dual currency situation can make this a little confusing. Use USD for tourist economy tips – things like guides (about $10/day per person), drivers ($5), room attendants ($2) and so on. We'd suggest tipping to creoles when tipping in restaurants (10%) simply because it avoids any potential complications settling the bill. Service charges are usually added anyway.
Budget Costa Rica Travel Guide – What Kind Of Budget Do I Need In Costa Rica?
On the most fundamental levels, Costa Rica can be staggeringly affordable. Before you get too excited, we'll qualify that by now saying that many of the most essential activities are likely to cost more than you'd expect! As mentioned previously, there are quite stark contrasts in wealth that run throughout this country. If you are happy to use the same buses, eateries, bars, and so forth visited by the locals then you can enjoy much of this country on a shoestring budget. Sounds great, right?
The reality is that most visitors are happy enough to pay considerably more to enjoy services geared towards tourists – and these can still represent pretty good value for the most part. Here are three very approximate estimates on what you can expect depending across three budgets – expect some degree of overlap!
Budget ($40/day maximum)
Book those hostels well in advance and you'll rarely need to spend more than $10-15/night for a basic dorm bed. Costa Rican hostels are a mixed bunch but there are certainly some gems out there. Needless to say the best/most popular book out months in advance and are not in the habit of laying aside many spares for walk-ins.
You'll find very cheap cantinas/sodas pretty much everywhere you go and these are usually going to run at about $5/meal. Mix these up with convenience stores and the occasional beachside coconut and you'll be able to get by on just $10/day for food. The cheapest buses depend on the routes but local services often cost barely anything – expect about $20 or so for longer distances one way.
Thanks to Costa Rica 'doing alright for itself at the moment' there is considerably less room for haggling compared to most other nearby countries. You'll most likely be able to shave off a small discount if you are staying somewhere for longer than usual, or are wanting to include little extras such as breakfast or internet access (not always free).
If you are happy to spend your days making your own fun and are a confident/experienced traveler who speaks some Spanish, then you could get by on around this budget. But you'll be out of luck when it comes to some essential experiences such as diving, rafting, and nature tours.
Mid-Level ($40-100ish/day)
Not keen on skipping by on all those additional yet costly experiences? Can't say we blame you, and for this reason, a good majority of people who visit Costa Rica will be somewhere around this ballpark figure when estimating their daily expenses.
Allow about an additional $20-40 of this budget to be spent upgrading to a private room (hostel/lodge/B&B) and enjoying more salubrious dining with drinks. Look to take comfortable express buses when heading between destinations and spend a little leftover change on the occasional cab (about $5 for a 20-minute ride).
The key difference with this budget is that it'll allow approximately $40-50/day to be spent on those additional arranged activities. While the prices for diving, surf lessons, nature hikes and so on are not fixed it can sometimes feel a little like it!
The good news is that this should allow visitors to enjoy pretty much whatever they like and interests them the most. It is certainly more compared to what you'd pay in bordering countries but isn't really enough extra to bother all that much about. You're in Costa Rica for goodness sake!
High-End ($150+/day)
So where does the big-spending visitor open up their purse strings in this country? High-end travel is a rapidly growing part of the tourist economy and not without good reason. Some of the boutique hotels and eco-lodges can easily cost north of $100/night and are usually located in the sorts of places where you'll never want to leave.
Throw in those little conveniences like a private driver (around $60-80/day plus gas), and perhaps even short internal flights/transfers (around $100 or so) and those costs can quickly head even higher. Dine at the best restaurants in the country and you'll do well not to still have change on a $50 when divvying up the tip.
When it comes to activities there really will be no limit on high-end options. Baloon rides, boat rental, expert-led botanical/wildlife hikes, conservation trips, and much more will cost from $100 and up. Make up for that knowing that there isn't a huge amount of choice when it comes to taking souvenirs home – so why not spend a little more and make some amazing memories instead?
The Costa Rica Travel Guides hopes that this gives visitors a fair impression of how they should consider budgeting for their stay. Not many visitors will stay purely within one of these estimates and it is important to understand that there will likely be days when you'll spend far more or less than your budget allows.
This is the kind of destination where it pays to really think more in terms of weekly budget so you don't worry too much about taking on those once in a lifetime opportunities as they present themselves. You can always make up for spending too much by lazing on the beach for a couple of days!
What Languages Are Spoken in Costa Rica?
Spanish is the official and most widely spoken language in Costa Rica. You may encounter some indigenous languages spoken here and there such as Cabécar, Bribri, and Maléku, but Spanish is the name of the game here. A high proportion of people working and living in popular tourist spots will speak some English but don't count on that being the case everywhere.
A little Spanish helps if you are heading properly off the beaten track – or at least a good phrasebook! Overall, the language barrier – where it exists – shouldn't be much of an issue.
Budget Costa Rica Travel Guide – What Religions Are Practiced in Costa Rica?
Catholicism is the state religion although the constitution protects the freedom to worship whatever you want. The reality is that as with many Latin American cultures religion is quite significant but there's not much likelihood of it affecting your visit. Dress appropriately if you visit a church or religious site and behave respectfully. Follow those two simple rules and you'll be fine.
It is worth knowing that many of the national holidays and festivals occur around religious dates. If you visit during these make sure you book up somewhere to stay well in advance as the coastal resort towns like to party!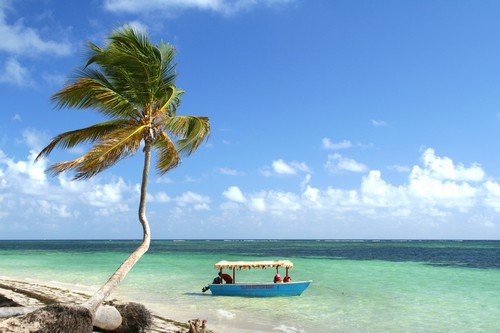 Budget Costa Rica Travel Guide – Practical Tips From The Costa Rica Travel Guide
Costa Rica is a fantastic country that somehow manages to be a little more stable and self-confident than most of its neighbors while maintaining a rather relaxed and casual approach to daily life. It is hardly surprising that not many people tend to hang around the larger cities for too long. While they do have some attractions they're not especially interesting or much different from those you'll find elsewhere in the region.
Our advice would be to spend a day or two in the capital either at the start or end of your stay for convenience, but look spend the vast majority of your time enjoying what makes Costa Rica so special. Anyone who wants to explore a country that is quite happy not boasting about how sensationally gorgeous it just so happens to be will likely fall head over heels for this place.
At this stage of the Costa Rica Travel Guide, we'll take a look at some of the more important practicalities of how to make the most of your time here. It isn't difficult to get Costa Rica 'right' but hopefully some of these pointers will save you some hassle.
Budget Costa Rica Travel Guide – What About Health and Safety in Costa Rica, Is It Safe?
Crime is a regional problem around these parts and while Costa Rica is safer to a degree than its neighbors, visitors should still exercise some sensible caution. The drug trade and an underlying layer of poverty combine to make some parts of the major cities no-go areas for most people – and that certainly includes visitors.
Petty crime is also an issue so make sure to keep your property secure, try and avoid wearing flashy/expensive jewelry, avoid dark/quiet areas, and use a money belt. In all fairness, this advice could just as easily apply to many countries throughout the world and nobody would say that Costa Rica is especially dangerous. Read your government's travel advice before you visit for an up to date understanding of which parts are best avoided.
You'll need comprehensive insurance for visiting Costa Rica. Make sure it provides cover for more dangerous activities and ideally provides some cover for upfront payments and repatriation expenses. Policies can be very articular over what they do and do not cover so read that small print and shop around in advance. Some dive insurance only covers up to a specific depth, and some general policies may be fine with ziplining but not accept rope bridges. The list goes on!
Chances are you'll need some vaccinations before visiting and remember that these may require up to a couple of months to become effective. Waterborne diseases are an issue, and while rarely especially dangerous they'll have the potential of ruining your trip. Know the risks and what symptoms to look out for.
The same is true for environmental health concerns such as heat exhaustion, insect bites, and so on. If you do fall sick in Costa Rica the good news is that health services are pretty good within cities and you should expect to be taken to the nearest quite quickly.
Take care when drinking tap water. It is usually fine in cities but that cannot be said for smaller communities. Remember that locals can build up tolerances to bad water, so don't assume that it's fine even if they say they never have a problem. Bottled water is an unfortunate necessity for large parts of your trip. You may want to consider taking some purification tablets.
Should you lose your medication and need it reissued the pharmacies tend to be well-stocked and sometimes have branded/popular products within their inventory. You'll probably need to pay upfront for a Costa Rican doctor to reissue your script, so make copies of relevant information just in case.
Budget Costa Rica Travel Guide – What is the Best Transportation in Costa Rica?
When the weather co-operates, getting around Costa Rica is pretty straightforward on the whole. Roads aren't the best and the terrain is prone to flooding, landslides and so on. If you are visiting during the wetter seasons don't expect timetables to be unaffected by delays. Buses are the handiest and most convenient way of getting around.
Prices are generally very reasonable although you'll notice a steep increase in tourist-orientated 'gringo buses' costs compared to typical services. The Costa Rica Travel Guide would suggest that those exploring the country under their own steam pay a little extra to share the ride with other English speakers. It's a handy way of sharing tips and way more reliable than internet reviews!
For those in a hurry, the internal flight network is surprisingly decent. As with the aforementioned buses, demand tends to quite often outstrip supply so it is sensible to book as far ahead as possible and allow for some flexibility in your schedule. Prices are fair enough although responsible visitors may like to consider some kind of carbon-offsetting policy – there's no shortage of conservation charities who'll take online donations.
Car hire is reasonable enough but usually not really worth the bother unless you are planning on heading to extreme parts of the country or looking to save on group travel costs. Cycling is actually pretty reasonable but you'll need a decent bike (hire at around $20/day) to cope with the haphazard surfaces.
One thing the Costa Rica Travel Guide would heartily recommend is making use of the coastal ferry network. It's reliable, safe, and stops at all the best spots while providing some often spectacular views along the way. As you may have guessed – it gets very busy/popular at certain times of the year.
Budget Costa Rica Travel Guide – What Are the Best Accommodations in Costa Rica?
We've already discussed how essential it can be to book at least a proportion of your accommodation ahead of arrival in Costa Rica, especially if you plan on visiting during the dry/high season. It is literally a daily occurrence for people to roll up at hostels and be turned away because they've even run out of floor space – meaning a much more expensive night in a hotel down the road.
Should you want to specifically stay in hostels (and for many visitors that's a good idea) then we cannot stress enough how important advance booking is, especially if you want a superior bed or private room/chalet.
Other accommodation in Costa Rica tends to focus on guesthouses, B&Bs (often a family's spare room), and much more upscale eco-lodges and resort-style hotels. The eco-lodges are literally out of this world for the most part and usually make for the perfect base for trying out all sorts of fun and adventurous activities.
Prices don't have to be outrageous providing you plan ahead and take advantage of the frequent discounts for longer stay residents. Just remember that a good proportion of these (and hostels to a lesser extent) are ex-pat owned so not all of your money is necessarily going to help local communities. We'd suggest researching your lodges a little in advance for this reason.
Overall, we'd suggest taking a proactive approach to where you end up staying during your time in this country. Be openminded and chances are you'll find somewhere much more inspiring than the trunk road motel. You can use online services such as Airbnb in Costa Rica and there are a good number of listings – just understand that most of these are in urban areas.
Budget Costa Rica Travel Guide – How Can I Practice Responsible Tourism in Costa Rica?
When a country decides to offer official protection to 25% of its landmass it's usually an indication that things are heading in the right direction. Costa Rica is indeed a bit of a trailblazer in that regard, but what about the other 75%?
As with many other countries in the region, there are a host of issues affecting both protected and unprotected parts of the natural environment. From illegal logging through to drug transit routes and pollution causing mining, Costa Rica is struggling to police what it has pledged to protect – let alone do much whatsoever for those areas not deemed worthy of special status.
The Costa Rica Travel Guide recommends that visitors try and lend some degree of exposure to these threatened areas as much as possible during their stay. It is all fine and well to post a selfie when plunging down some white water rapids, but also do your best to showcase the amazing work underfunded agencies are doing trying to protect that splendor.
Being an environmentally aware visitor doesn't mean you have to spend big money staying in a paradise-style eco-lodge. Use that social media wisely to raise this country's profile among right-minded prospective visitors who understand how important conservation and protection happen to be.
What Food Should I Try In Costa Rica?
Costa Rican food is not regarded as especially spicy or 'full-on' so those who enjoy easier going meals should be well catered for. Galla Pinto is breakfast rice and beans (almost always black) that is far tastier than it sounds! Something you'll notice during your stay in Costa Rica is that the fresh produce is first-rate.
Try Casado (the national dish) for a snazzy combination of vegetable and meat stews, pickles, salads, and of course rice! Expect to find plenty of regional meals such as Tamales in this country. One thing that does slightly set apart Costa Rican food is that a very high proportion is made from scratch. You'll not find as much processed and preserved meals as you will elsewhere.
Thanks to that variety of high-quality fresh produce vegetarians should not have any problems finding suitable options during their visit. Vegans may find things a little tougher going but are still going to find plenty of bean and veggie-based listings on the menu. Food intolerances may be trickier to communicate. We'd suggest those who are especially concerned about this have their dietary needs written down in Spanish before they travel.
Budget Costa Rica Travel Guide – What Should I Pack for A Trip to Costa Rica?
It rains quite a bit in Costa Rica! Even during the 'dry' season, a lightweight waterproof is a sensible idea. Pack plenty of hard-wearing and durable 'jungle' clothing, a suitable hat to help keep the bugs away, and a dependable, well-worn pair of boots. A basic first aid kit is a good idea. Include remedies for stomach bugs, soap, non-prescription painkillers, and so on. You may find a small torch and portable battery pack handier than you anticipate.
Besides these pointers, you'll be able to find cheap and 'good enough' replacements for most essentials once you are in the country.
Budget Costa Rica Travel Guide – What Clothes Should You Wear In Costa Rica?
As discussed above – sensible and appropriate outdoor clothing that matches the terrain you are going to be exploring. Avoid denim and other materials that take a long while to dry out. Costa Rican's are pretty relaxed when it comes to general wear but you'd be smart to avoid anything offensive. Try and dress a little smarter when heading out for the night, and as with large parts of Central/Latin America beachwear is best left for the beach.
Budget Costa Rica Travel Guide – What Are Some Interesting & Important Facts about Eastern Costa Rica?
Now we're approaching the end of the Costa Rica Travel Guide we'd like to wish you well for planning your own adventures in this unforgettable country. There's so much to explore throughout Costa Rica that it is really quite difficult to take a wrong turn. Providing you keep your costs to a reasonable level there are few better places to make use of that generous 90-day (and easily extendable) visitor's allowance.
Whether you plan on spending long stretches lazing on the beach or are looking forward to delving deep into a truly tropical landscape, this is a place that'll have a recurring habit of pleasantly exceeding all your expectations.
We'll wrap up the Costa Rica Travel Guide with a handful of fun and interesting facts about this amazing place!
▸ Despite high underlying poverty rates Costa Ricans enjoy high rates in both life expectancy (late 70's) and literacy (98%).
▸ Costa Rica may be tiny but it is home to 5% of the world's biodiversity.
▸ Women retain their maternal name for life.
▸ Watch out for all those adorable sloths in the trees!
▸ This is one of the most environmentally aware nations on earth – 99% of all energy comes from renewable sources.
▸ You'll hear "Pura Vida" often – it is the universal saying for 'goodbye', 'good luck', and means 'pure life'.
▸ Costa Rica disbanded its army in the late 1940s – the same time they signed/agreed their first formal constitution.
▸ Milk is sold in plastic bags instead of cartons.
▸ Costa Ricans are among the happiest people in the world according to multiple indexes.
▸ 94% of people have European heritage.
We hope you enjoyed reading the Budget Costa Rica Travel Guide – and good travels! Contact us with any questions you may have about travel to Costa Rica.