The Budget Australia Travel Guide includes 18 Important Travel Planning Tips that will allow you to see and do more on your budget. Learn how you can benefit.
Welcome to the Australia Travel Guide! Australia quite rightly deserves its reputation as one of the truly great travel destinations. Thanks to the sheer size – and this is something that even returning visitors can sometimes tend to forget.
You'll find everything from tropical jungles through to arid outback and luscious coastlines which can stretch for hundreds of miles. It will not take long for many visitors to be surprised at how modern, cosmopolitan, and varied this country really tends to be – especially if your perception of the country is one of spooky wildlife and the 'Crocodile Dundee' stereotypes. Many of the cities rank among the most desirable to live in the world, and they most certainly are all worthy of squeezing into your itinerary.
Writing a compact guide of traveling throughout Australia has to be done with a pinch of salt. You can – and many people do – spend months backpacking (often also while working) throughout the country and still have many thousands of square miles left over. Those with shorter timescales need to choose carefully where and when they plan to visit.
So before we begin, take it from your team at the Australia Travel Guide that this is a country that lends itself perfectly towards personal touring. You really can make a stay in this destination pan out in any direction and style you might wish for.
Very few other nations come close to Australia for this sense of freedom, and that is perhaps why so many people who do spend a good amount of time visiting start seriously considering migrating once they have returned home.
---
---
check out our video
---
---
What Are the Best Places to Visit in Australia?
One thing you will notice when visiting Australia is that the locals are incredibly casual about the fact that they have some of the world's finest of pretty much everything. It is no exaggeration to note that Australians will say something is 'just up the road' when estimating distances of several hundred miles. Likewise, they will likely say that the Gold Coast beaches are 'pretty nice', Sydney is a 'lively town' and that the Barrier Reef is 'busy with the tourists'.
You really do need to factor in that Australians don't really understand the concept of smugness and tend to be quite baffled by people who are blown away by the outback. So when you ask Australians about the best places to visit – and you should most certainly do so – do not expect generalized advice about areas or regions. Instead, they will be extremely precise about particular places, often a little off the beaten track, and you would be well advised to follow that advice.
We'll start with quickly looking at the two most popular coastal cities. Sydney tends to have a fair bit in common with some of the Westerns USA cities – being big, pretty congested, expensive, and home to some of the classic sights and places to experience.
The Opera House is an iconic building (and surprisingly shabby close-up!) but when it comes to big-city experiences such as nightlife, quality dining, epic museums, and the fact that Bondi Beach is one of the best in the world, you most certainly will not be shy of anything to keep you busy.
Plenty of people simply visit Sydney and we'd strongly recommend that considering you have made the effort to travel the distance that you may as well stay a little longer and visit other parts of the country too.
In the broadest possible generalization, visitors should think of Melbourne as Sydney's slightly artier little sibling. While visitors will have no shortage of sights to see in this frankly gorgeous city, it is the cultural hub of the country. There are plenty of galleries and museums to explore – get started at Foundation Square – alongside some sumptuous, much greener scenery nearby.
The Yarra river is perfect for exploring the local wineries and make sure to check out the vast assortment of small markets ditted across the city too. Hipsters will feel right at home in Melbourne but as with all of Australia, you'll feel very welcome in this surprisingly homely city.
Brisbane, Adelaide, Cairns, Perth, and others all deserve a more thorough mention in the Ultimate Australia Travel Guide but quite simply we do not have space! You are best considering each of these more regional cities as bases for exploring some of the stunning and unique natural sights that the continent has to offer.
Not many people will opt to travel across the world specifically to visit one of these cities alone, but they are essential for those considering a multiple destination tour and/or road trip. We'd highly recommend that wherever you visit in the country that you try to also stay in the smaller towns you may encounter wherever possible.
You may notice that we don't spend much time talking about Canberra – not many Australians do either – but they do have some world-class museums worth visiting if you find yourself within 'striking distance'.
It is something of a joke, but don't expect to simply be able to roll up in Australia and order a cab to the 'outback'. Although national parks and key sights such as Uluru (formerly Ayer's Rock) are well-traveled and reasonably accessible, anywhere else requires a degree of planning and preparation which may take some people by surprise.
Alice Springs, Lake Eyre, Tennant Creek, MacDonnell Ranges, King's Canyon and so forth all demand any visitor's attention but do not expect to pack them all into just a week or two! It is probably best for visitors on a shorter timeframe to look at choosing what is accessible (and we use that term lightly) from their closest host city and work from there.
The Barrier Reef is a stunning, one of a kind, place to experience but as with much of Australia, the scope tends to blow you away. It runs for thousands of miles off the coast of Queensland – so figure out how you are going to get there if you decide to include it on your visiting itinerary.
Visiting the Great Barrier Reef is something that most visitors would like to include on their itinerary – until they realize the sheer size of it! Stretching for thousands of square miles off the coast of Queensland, the only way to really experience it with any regard for your bank balance is by organized tours (make sure to opt for ecologically minded ones).
If you only have a week to explore Australia then you need to choose between this sight – and perhaps including some other parts of the region as well – or one of the other cities and excursions to other sites where possible. Make no mistake, time is a valuable commodity to Australia and once again this is something you will really need plenty of!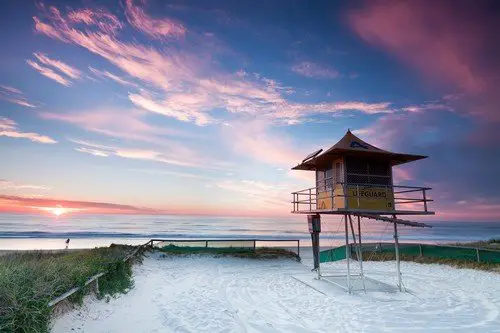 What Are the Best Things to Do in Australia?
We can only really provide a few pointers here as there are so many things to do in Australia you'll simply never have the chance to get remotely bored. It is perfectly realistic in Sydney to spend the morning enjoying some surfing, then taking a climbing tour up the Sydney Bridge.
Enjoy a world-class seafood lunch, taking in some galleries and boutique shopping, before spending an evening attending the opera, taking in some clubs, or knocking down a few sundowners back on the beach. The big cities will have absolutely no shortage of activities, tours, and so forth to keep even the most demanding visitors busy.
One of the 'problems' you'll notice when touring Australia is that many of the best museums are – quite rationally – spread out across the country. Personally speaking we at the Australia Travel Guide love the idea that key national sites are shared out rather than being lumped all into one place, but it does make it even more tricky to 'see everything' in one visit. Again – that is another thing we happen to quite like too!
Australia is a country that rewards effort from its visitors, so make sure you check out the museums wherever you stumble across them as chances are you won't be heading back that way for a while.
It is impossible to make a shortlist of the best, however top-class museums include the National Museum of Australia and National Portrait Gallery (both Canberra), Australian National Maritime Museum (Sydney), Western Australia Museum (Perth), the Immigration Museum (Melbourne), Tasmanian Museum (Hobart), Queensland Museum (Brisbane) and so on.
In our opinion, no trip to Australia is quite complete without experiencing some aspect of the interior outback. As you might expect there are masses of tour operators offering pretty good value and comfortable transit throughout the major sites, just remember that even the most ambitious of these are only able to cover tiny geographical areas relative to the actual area involved.
The advantage is that tours allow anyone to explore in safety – although you could hire a vehicle and make your own road trip providing you know what to expect and are adequately supplied.
If you opt to explore for yourself make sure to stick to your intended roads, notify your accommodation when to expect you (so they can call the alarm if you are a day or so late), take plenty of fuel, water, food, and warm clothing, and ideally travel in a convoy of two or three other vehicles.
Get it right and you'll enjoy quite possibly the best travel experience of your life.
Only very small proportions of the outback are really geared in any way towards tourism – but where there are 'hotspots' around the most popular attractions you'll have plenty of other ways to enjoy the sights. Balloon trips are an ever more popular way of experiencing the awesomeness of the landscape from the skies – and we'd highly recommend these around the national part regions.
Alternatively, you may wish to try your hand at some camel riding, or perhaps even splash some dollars on a helicopter trip. Whatever you opt to do, try and make sure that your activity is not detrimental to the landscape. We'll talk more about responsible tourism in Australia later in the guide.
Last but not least – you simply have to enjoy yourself on the beaches at some stage of your visit to this country. Bondi is the most famous by some distance but you really are spoilt for choice especially if you have your own transport and a flexible travel itinerary. Australian beaches are so famous that not a huge number even have their own dedicated names.
You'll find vast beaches with barely any sign of human habitation across the coastlines that would be packed with resorts and people pretty much anywhere else. Take that as the final example to help understand that this country is enormous and literally blessed in regards to natural splendor. Much like you could visit Paris and get overfamiliar with the endless procession of world-class art, Australia provides that in regards to natural beauty and wonder.
If you have the chance and/or inclination you ought to try and take in some sports while in Australia. This is a country that takes its sports almost as seriously as their grilling techniques. Cricket, Rugby, Aussie Rules Football, and increasingly soccer are all widely played and the professional meets usually deliver a fantastic atmosphere.
When is The Best Time to Visit Australia?
Thanks to being 'bloody enormous' you can opt to visit Australia at any time of the year, just be aware that the regions tend to experience high season at different times. Most people visit during the Australian summertime that runs between January and February.
Temperatures will be high across the southern coast (with risks of wildfires) and it will be rainy season up north. Anticipate prices for everything to be a little higher than normal especially in the very popular areas. Most of the major festivals will take place during these months.
Shoulder season – March/April & October-November – are excellent times to visit as the temperatures are a little more gentle. Greener regions can have beautiful springs and autumns, and this is the ideal time if you are planning on hiking a little and perhaps taking in some camping. Just remember that it can still become startlingly cold at night.
Low season – July & August – will enjoy generally cooler temperatures around the coast (still quite balmy to most people) but it is not always the best for hitting the beach. Look instead at exploring further inland or the more humid/tropical northern regions.
Do I Need A Tourist Visa in Australia?
Australia has a tough reputation for immigration and customs, but providing your documents are in order you'll find the process surprisingly simple and efficient. It is worth mentioning that Australia is extremely strict when it comes to the import of any fresh foods, organic materials, flowers and so forth.
You should take care when packing your bags and follow the advice posted at https://www.abf.gov.au/entering-and-leaving-australia/can-you-bring-it-in/list-of-items.
Apart from New Zealanders everyone visiting Australia will require some form of visa. These vary and there are a number of possible extensions and work/travel visas available especially for citizens of other Commonwealth countries. Most visitors from 'approved' countries such as the USA, Canda, and most EU nations will need no more than an electronic visa that ought to provide a maximum of 90 days for tourism-only activities. Different rules apply for those wishing to work.
We recommend that you check which form of visa is available in your country and best fits your requirements. As so many people visit and opt to work in Australia for short spells the system is very efficient – just make sure you arrange all these formalities well before you travel.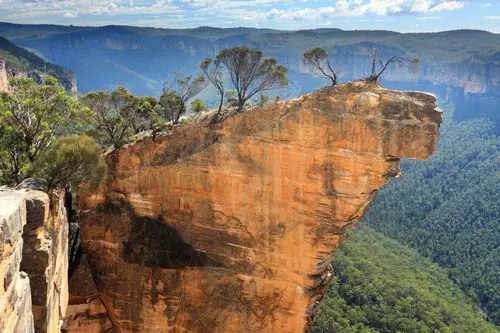 What Currency Is Used in Australia?
Australia uses the Australian Dollar (AUD) that at the time of writing trades fo about 1.5 AUD = 1 USD.
You should have no difficulty managing your money in Australia although there are a couple of little issues to be aware of. ATMs are everywhere and largely operated by the four major banks – you'll often find these within general stores and restaurants in small towns. The vast majority will charge a transaction fee and these can mount up very quickly.
You should check your options before you travel to try and avoid these as far as possible. Many Australian banks have international partnerships with those from overseas and will allow for lower or zero transaction costs on their particular ATMs. Getting this right is a solid way of saving money in a generally quite expensive country to visit.
Cards (four-digit Chip & PIN) are widely accepted and you should have no problem using them even for basic expenses such as a hostel bed and a roadhouse meal. Cash is becoming far less common in recent years and you can quite realistically get by in the major cities without using any should you so wish.
For general practicalities, the Australia Travel Guide recommends that you withdraw your cash in lump sums rather than on a regular/daily basis and use cards wherever possible instead. If you are planning on staying for a long time – be it for work or to travel – you may want to look into potentially opening an Australian bank account.
These operate by a points system but most people ought to pass providing they can prove their identity with plenty of documentation and pay a small charge (plus extra for transferring funds). It can save plenty of money in the long term but is not necessary for short visits.
Do I Tip In Australia?
Australia has never been famous for its tipping culture although that has certainly changed in recent years. It is generally expected that you leave about a 10% tip or round up the bill in a sensible manner providing you have received decent quality service.
Tipping in bars is not necessary but offering to buy the bartender a drink for later is a good way of ingratiating yourself with the locals. Service industry staff are relatively well paid in Australia so do not feel that poor quality service needs to always be rewarded as a matter of course. Round up cab fares and so forth at your own discretion.
What Kind Of Budget Do I Need In Australia?
Times have changed in Australia. Not too long ago this was a popular choice on the international backpacker scene because you could get by with not a great amount of cash. Now, unless you are going to spend a lot of time camping, you are going to need a decent amount of money to enjoy a long stay in the country – or perform some kind of work.
Wages in Australia are pretty high, we'd say about 10-20% higher on a very general average compared to the USA and western European countries – and you can expect prices to be quite steep too.
Here is a broad estimate of what you should expect for your daily budgets. Note that we have not stretched to the absolute extremes here and there are always ways to save (or blow) your money if you need to. Prices listed are in Australian Dollars.
Budget ($150-200/day)
You should allow for around $35-50/night for a hostel bed depending on the city/area and quality. Those costs will be around the maximum you should expect during the coastal peak season although prices tend to not reduce much lower anyway.
Camping is far cheaper and if you are traveling the country by road should be a realistic option, and pretty much mandatory if you have an RV. Hotels are going to beyond the budget of most basic travelers although keep your eyes out for occasional offers and discounts, especially at motels and roadhouses.
Daily costs are going to be your biggest problem in Australia. While local transport can be pretty reasonable you will be sticking primarily to metropolitan rail and bus networks. Bike hire is an excellent option for getting about the cities (around $25/day) as many have specified bike lanes.
Food is where you may start to have issues and even basic sandwiches alone can easily cost $10 or more with a bottle of water. Cheap restaurant meals run for between $25-40/time although as ever there are exceptions to this rule. Should you have splashed out on an RV you ought to make most of your own meals using supplies from grocery stores.
If you are savvy with your money and put aside a little each day you should be able to afford some basic excursions and travel experiences. While the likes of balloon rides are going to be pushing the boundaries a little, theater tickets, coach tours, walking tours and perhaps even some coastal cruises are potentially within your spending power.
Basically speaking the longer you are in Australia the cheaper your daily expenses should be, especially if you take up some casual work during your travels. Australia is fantastic for short term day-labor so give it serious consideration to save up for more special activities on your downtime.
Mid-Level ($250-400/day)
A decent hotel room anywhere will run for about $200 which becomes far better value based on two people sharing. Your budget on this threshold ought to stretch towards three good quality cafe and restaurant meals each day, with enough left over to cover your choice of admissions fees and special occasions.
You should still exercise some caution though, especially in the much more expensive city districts. A good night out with drinks and club entry can easily head north of $100 alone, so be careful not to spend overbudget too much on enjoying yourself – tempting as it most certainly can be.
Provided that you have booked and planned well in advance internal flights should be an option on this budget if you wish to spread your wings to explore different parts of the country. Realistically speaking, this is the only option for getting to Alice Springs and other more out of the way destinations unless you wish to take very long – and arduous – train or road journeys.
Prices can seriously increase during peak season and it is generally good advice to book all of your transport needs at least a few months in advance!
Something you will notice in Australia is that you can splash out on premium hostels – many including private rooms – and enjoy a better experience while saving money compared to hotel rooms. It can be worth staying in central hotels while in the city but compromising by lodging in more downmarket options when exploring the more rugged parts of the country.
High-End ($500+/day)
Australian fine dining (and wines!) offer some of the best options on the planet and you must make sure to experience this at least a couple of times during your stay. Prices for the best will range from around $150/person but there really is no ceiling and what you choose to drink will likely comprise about half of your final bill. Sydney has some of the best restaurants in the world and you ought to book tables thoroughly in advance.
You should perhaps consider timing your visit with one of the many cultural festivals that tend to pretty much take over some of the cities when they are in fulls wing. Access all areas tickets can cost hundreds of dollars but overall offer pretty excellent value for those willing to put in the effort and have the stamina to make the most of the experience.
Seriously consider organized small tours of key outback sights on this budget. They are not cheap but will provide an experience you will remember for the rest of your years. The aforementioned balloon trips (they really are that good!) will run from $150+ depending on how many other people you are heading up with.
Sydney and Melbourne are expensive cities and you should have no trouble finding places to splash the cash if you wish to indulge a little. Check out some of the exclusive spa resorts and head to the upmarket stores as you wish. Internal flights can cost as little as $100-150 depending on the route, but upgrading to first class will be at least twice the standard price.
Overall, we at the Australia Travel Guide would suggest that while Australia is not a cheap country to visit you do not have to blast through your money unnecessarily. There are plenty of free attractions (no less the natural wonders) it is just the daily cost of living that people are most likely to struggle with. If you have the time and organization then we'd highly suggest trying to spend a couple of months touring with your own vehicle.
Camping is easy and cheap providing you obey the local rules and know the basics. Hostels are generally good value compared to hotels and plenty of cheaper transport options and tours run directly through that network. At the other end of the scale if you have a solid budget and a firm idea of what you wish to explore and experience, then Australia is about as perfect as any destination can get.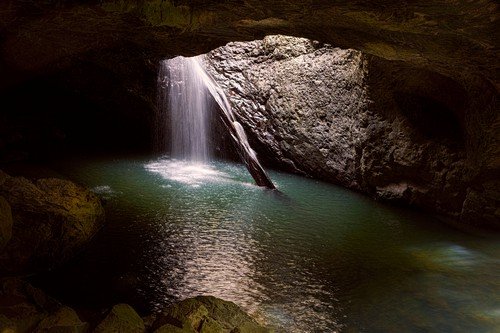 What Languages Are Spoken in Australia?
Immigration is a big political issue in Australia at the moment and regardless of your personal opinions on the matter, you should not expect absolutely everyone to speak perfect English. Census reports that about 80% of the population only speak English (Australians are not big on learning other languages unless they themselves are living overseas), whereas about 20% will speak another first language, mostly Philippine, Thai, Arabic or Punjabi.
That being said you will have absolutely no problems getting around Australia providing you speak some level of English.
What Religions Are Practiced in Australia?
Australia is a secular country but one that is home to many different religions. While the country is predominantly Christian with about 35% of the country identifying with either Anglicanism or Catholicism, estimates suggest between 20-25% do not adhere to any religion whatsoever. There are small pockets of many different faiths dotted throughout the major cities and towns.
While you will not have any difficulty in practicing your faith in Australia, you will find that most Australians are religious with a 'small r' and those who do practice tend to keep it to themselves and their own groups. Do not expect to encounter much evangelicism or fundamentalism.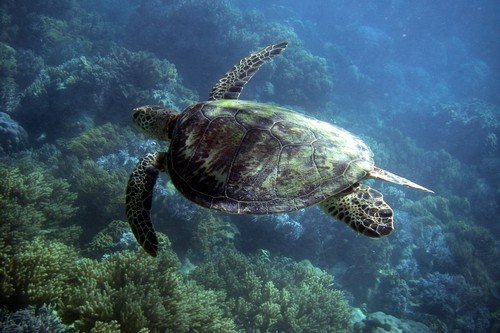 Practical Tips From The Australia Travel Guide
We hope you have so far found the Australia Travel Guide interesting and at this stage, we'll start to focus a little more on the daily practicalities involved with touring this wonderful country. You really will not find many more hospitable and friendly people in the world providing you are able to 'roll with' a rather unique Australian sense of humor.
You might have heard of the concept of 'mateship' whereby close friends and family can be unbelievably rude to each other as a way of reinforcing their actual bond. That is something you really need to experience to understand, and if an Australian makes crass/crude jokes at you the moment they meet you it is really just them giving you a 'ribbing'. It is something that does not really have any set rules but you'll certainly notice it when you experience it.
Turning our attention to more serious matters, you may also have heard that Australia has something of an 'outback mentality' that is not especially open to strangers or those from different races and ethnicities.
Generally speaking, you will actually find Australians to be some of the most openminded people in the world – and after all, Sydney hosts one of the world's largest annual pride parades. Australians are much more likely to judge you on your character than your beliefs or sensibilities.
Something which may surprise those from non-Commonwealth countries is that Australians are some of the best-traveled people in the world (most of those who speak other languages will have spent time there). Thanks to useful ancestry and heritage provisions, many opt to spend time in the UK, New Zealand, Canada, and other countries that used to make up the British Empire.
Once you get to know Australians they are generally going to be some of the most practical, knowledgable, and decent people you will ever have a chance of encountering. Chances are the first thing they'll do is tell you there's a spider in your shoe!
What About Health and Safety in Australia, Is It Safe?
Australia is very safe to visit and visitors are rarely an intended target of any serious crime. While there are notable parts of the larger cities, especially Sydney and Melbourne you really should not have any need to be there in the first place. Take care at night and choose your pubs/nightspots carefully and you'll be absolutely fine. Petty crimes against tourists such as pickpocketing and theft do occur but nowhere on the levels that you'll find in many other popular countries.
Contrary to popular belief Australian wildlife is nowhere close to as dangerous – or widespread – as you'd be led to believe. Sure there are some varieties of spider and snakes which can pop up in the most unexpected of places, but they are not going to aggressively bite you unless they feel threatened. As a general rule, the bigger and scarier it looks the less dangerous it tends to be!
As with most other countries, keep an eye on insect bites and make sure you apply proper medication and care when needed. They are far more likely to become infected than a spider is to bite you.
If you need healthcare in Australia you can expect very good treatment – just understand that if you are in the middle of nowhere that it may take some time to reach you. Urban healthcare services are as good as anywhere else in the world and you'll find easy treatment for any ailments alongside plenty of pharmacies for less urgent attention.
Visitors should make certain they have comprehensive medical insurance in place before visiting Australia. You should check your plan quite carefully and make sure it includes scuba diving and other water sports if you are intending on doing these.
You may also want to check for outback travel (those medical helicopters and planes are expensive) which will often be regarded as 'wilderness exploration' in some policies. Call your provider well in advance to check their specifics for visiting Australia.
Heatstroke and dehydration are serious issues in Australia during the warmer seasons (which will vary according to where you are visiting) so take suitable precautions at all times. Sunblock and plenty of water are daily necessities. Tap water is generally fine to drink throughout the country although may taste a little earthy in the outback.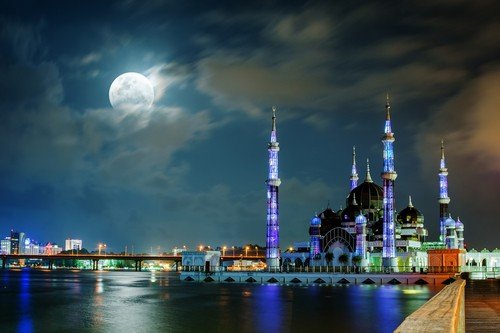 What is the Best Transportation in Australia?
When it comes to getting about Australia you really need to comprehend the enormous distances involved. Flights are the best way and often the most economical even though they can appear expensive at face value. There are a few budget airlines which offer considerably cheaper tickets, but as always book well in advance and try to arrive at the airport early as chances are that they may be overbooked.
Assuming you have the budget and flights will not be detrimental to your traveling experience, then they are the only sensible way to explore different corners of the country in one trip with a sensible (and visa friendly) time limit.
Overland options are considerable – and in some people's opinion the only way to really 'see' Australia. It all depends on your point of view, of course, but we at the Australia Travel Guide would recommend looking into sharing your own transport with others over longer stays, especially if you are openminded to camping out at night. RV hire (or even purchase) options are extensive but remember that not every vehicle is necessarily designed for the heat and challenges of the outback.
Buses are a dependable and comparatively affordable way of getting about Australia – just be prepared for some very long journeys! If you are not in a hurry and wish to explore at leisure with a good amount of freedom then they are a dependable option, especially for coastal areas. Look into the various Australian bus passes and discounts available especially if you are younger and/or a student.
Guided buses are another dependable option and these vary from very high-end professional tours through to a minivan and local driver/guide. Both have their merits and the choice really is yours.
Rail travel is an option in Australia – the network is extensive and well organized – but most visitors may want to consider it as part of their visiting experience instead of a means of traveling from A to B. Some routes are quite scenic and enjoyable at a leisurely pace in better comfort than you would enjoy on a bus. However, they are very slow compared to planes and roads, and most people may wish to only use them for 'local' excursions.
How you choose to get around Australia will play a key role in the nature and style of your visit. Unless you choose to fly it is worth weighing up the alternatives very carefully and within realistic timeframes and budgets.
One final tip from personal experience – remember when hiring vehicles that you can negotiate and haggle with the price. There is no shortage of rental firms and they will never offer reasonable upfront rates at first. Chances are you will be able to negotiate for longer rental terms with some ease, providing you are willing to take the time to shop around and get plenty of quotes.
What Are the Best Accommodations in Australia?
You really should not struggle to find somewhere to stay in Australia – the difficult part is doing so without spending more than you need too. As would be expected from somewhere so popular with backpackers there are hostels everywhere and these sometimes resemble more like holiday resorts compared to what you may actually be expecting.
The best hostels are outstanding and the worst is at least going to be comparatively cheap, so if you are on a budget then look down this route. Couple up hostels with camping where possible and you can shave hundreds of dollars from your weekly budget.
Hotel rooms tend not to vary much in quality but as a rule, you will be paying instead for the location and reputation more than actual facilities. Pools tend to be standard among coastal hotels and room quality is going to almost always be perfectly adequate. The problem with hotels is that the best options book out months ahead. Booking your hotel accommodation should be second only to travel tickets (international and domestic) when it comes to planning your trip.
Something that surprises many travelers to Australia is that the prices in smaller towns – and even those way out in the outback – do not drop very much compared to those in the larger cities. In Australia, the hotel industry is driven entirely by demand and you'll likely only have a handful of options in smaller communities off the beaten track. Needless to say, do not expect five-star facilities from many places in the more remote regions. But hey, at least the tap water is still drinkable!
How Can I Practice Responsible Tourism In Australia?
The history of the Aboriginal people is well understood and apologies have been made for many decades – yet they remain a considerably disenfranchised part of the Australian population. Traveling through these communities can be a little depressing at times, but you ought to try and make an effort to put some of your money towards Aboriginie run establishments.
Improvements are underway but are taking glacial speeds, so spreading some tourist money in that direction is not a bad idea and something which all responsible travelers ought to factor into their trip. Be respectful to their culture, do not take unsolicited photographs, and remember to ask questions when it may be appropriate to do so.
By the time the Australia Travel Guide is published visitors will no longer be allowed to scale Uluru. Do not be put off from this, and instead take the time to respectfully admire the rock from below. The sunsets are still going to be mindblowing.
When/if you make it out to the Great Barrier Reef then do so with the utmost concern for the environmental ramifications of your trip. Laws are now in place to ensure visitors cause far less disruption to this natural wonder than before, but every incidence of 'bleaching' on the coral essential amounts to irreparable damage.
Take excursions only with companies genuinely dedicated to the maintenance of the Reef and do your best to donate something to local agencies while you are there.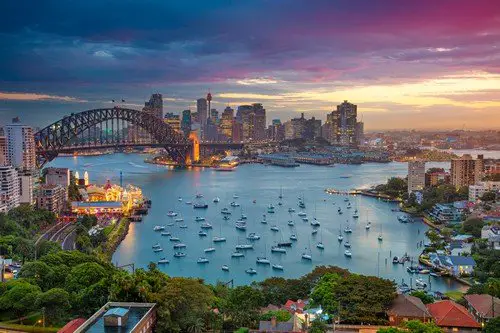 What Food Should I Try In Australia?
At its best Australian cuisine is some of the finest in the world, and at its worst, it resembles British 'pub grub' from the 1970s! Truth be told the majority of fine dining establishments will serve up global classics that make use of some of the finest fish and meat found anywhere on the planet. Do not expect to find Kangeroo burgers or toast with Vegemite…
ANZAC Day is a big deal in Australia and chances are you'll see special ANZAC biscuits on sale throughout the year. These are made to an authentic 100-year-old recipe and are packed full of oats, golden syrup, and coconut.
Cheap and cheerful sustenance that will sit perfectly on the dashboard during any road trip adventure. Meat Pies may also not sound especially enticing but are exactly what you will find sold in their thousands at sporting events and neighborhood bakeries.
Australians have something of a reputation for enjoying a barbecue – and with glorious weather and wonderful produce, who are we to say otherwise? You'll find plenty of interesting meats sold in supermarkets that will delight any campsite carnivore. Emu (the Australians famously 'lost' a war once to an invasion of these giant birds) is an understandable favorite, but the seafood is really what it's all about.
Fresh langoustines and Berramundi washed down with a cheap lager is a right of passage for any temporary Australian.
What Should I Pack for A Trip to Australia?
We at the Australia Travel Guide would highly recommend that visitors pack high-quality insect repellant and general antiseptics, bandages, sunblock, and wet wipes in their luggage. You can – of course – get all these in Australia but it is handy to have them all packed tightly together.
You will most likely be bitten by a mozzie at some stage (especially in the more tropical areas) and it is important to keep those little wounds clean and covered. A good wide-brimmed hat is a sensible idea wherever you go, and pack plenty of loose-fitting clothing that protects your skin from the sun but allows air to circulate.
Pack for the season and remember that a good pair of boots (and several pairs of socks) are a must for any outback activity. Try and keep a close eye on your luggage weight if taking any internal flights – they are very strict.
What Clothes Should You Wear In Australia?
Australia is one of the most laid back countries in the world and most people will not judge you on what you choose to wear. Shorts are worn pretty much universally (even in offices) with shirts, t-shirts, and so on. Beachwear is acceptable pretty much anywhere and nobody will pay much attention unless you are in the heart of urban Sydney.
The only time you will need to wear anything smart is when/if you visit a particularly upmarket restaurant. Even then they are unlikely to cause a fuss, so do not stress too much about clothing while visiting the country.
What Are Some Interesting & Important Facts About Australia?
We are nearing the end of the Australia Travel Guide and sincerely hope that some of the information we have provided will have been of use towards planning your own visit someday soon. Not many countries can really come very close to Australia when it comes to diversity, size, natural wonders, accessibility (despite the warnings above!), and the sheer amount of interesting things to do.
Sure, it can appear a little daunting, after all – it is absolutely enormous – but the truth is that for most people Australia is simply a magnificent destination. Not many people spend time in this country and do not start planning to return as soon as they get home, and with good reason.
There are so many things to discover about Australia that we'd need to fill a couple of hefty books to cover just half of what the country can offer the adventurous visitor. So go out there and discover it for yourself!
Here are some interesting little closing facts about Australia that may surprise some of you.
▸ Australia is around 53 times larger than New York state yet has almost the same number of people.
▸ Aussie cattle ranges are enormous – the largest covers a greater area than Israel.
▸ The largest desert is bigger than the entire UK.
▸ Beer is rather popular with the average adult consuming around 200 imperial pints per year.
▸ Don't feel too bad about Kangaroo burgers. They outnumber people almost three to one.
▸ Horses kill far more people than the 'deadliest' creatures combined.
▸ Stuck on a crowded beach? There are about ten thousand others to choose from.
▸ Camels were imported to help build the railways a couple of hundred years ago. Today there are millions wild in the outback.
▸ Aboriginies are thought to have first settled in Australia between 50,000 – 60,000 years ago.
▸ Over 25% of Australians were born in a different country.
We hope you enjoyed reading the Budget Australia Travel Guide – and good travels! Contact us with any questions you may have about travel to Australia.
You might also like some of the articles from our website about boondocking and travel.
5 Best Ways to Visit Techatticup Gold Mine In Nevada
12 Super Reasons To Visit Mount Charleston Nevada
10 Great Reasons to Visit The Valley of Fire Park
9 Great Hiking Trails In Red Rock Canyon
For complete photos and videos of our trip visit our photo on our Facebook Page
You May Want to Join Our Boondocking Group on Facebook For More Information