The Budget Austria Travel Guide includes 18 Important Travel Planning Tips that will allow you to see and do more on your budget. Learn how you can benefit.
Welcome to the Ultimate Austria Travel Guide! Not too long ago people tended to assume that Austria was a 'cheaper Switzerland' where you could ski, hike, and relax in Alpine splendor without worrying too much about the credit card bill to follow.
Nowadays Austria is firmly and deservedly on the map as a destination in its own right – offering not just all of the above but some gorgeous cities and amazing cultural sights to complement that pristine environment.
One of the handiest aspects of Austria is that the country is easy to travel across in a logical manner, and you don't need to head too far off the main routes to discover more peaceful corners. No matter what kind of vacation or adventures you're looking for chances are that Austria will have them by the dozen – so let's now take a look at these options in a little more detail.
Budget Austria Travel Guide – What Are the Best Places to Visit in Austria?
Austria is so easy to get around that you'd be crazy to just visit Vienna, Salzburg or Innsbruck alone. Each of these 'big three' cities has plenty to offer and make sure to also allow for time visiting smaller and more remote parts of the country. A personal favorite destination of your team at the Austria Travel Guide has to be Zell am See – perhaps the most 'picture perfect' Apline scene you'll find anywhere!
Expect to spend plenty of time gazing at the amazing scenery pretty much wherever you go in Austria. Traveling between the various regions is best done by train where you can enjoy the various cities at your leisure (we'll talk more about this later on).
Vienna is regarded as one of the world's cultural capitals and famed for its musical heritage, art galleries, and grand palaces. Of the Habsburg sites, a trip to the Schönbrunn, Hofburg, and Belvedere Palaces is an absolute must. Forget the fact that the monarchy themselves are now long gone – these are quite timeless heritage sites now that everyone can enjoy!
Of the three palaces, we'd recommend you do your best to visit them all, but if time is short and you're after art above architecture then the Belvedere is probably your best bet. Fill the rest of your time by taking in the many other museums (you really cannot miss them, St Stephen's Cathedral, have an alfresco lunch at the Schonnbrun Gardens and maybe even visit the Tiergarten too.
While Vienna has plenty to offer for a few days most visitors will be looking to head west as the next stage of their Austrian adventure. Salzburg and Innsbruck are the other major cities and are much more geared towards the mountains and lakes that the country is so famed for. Salzburg is simply beautiful and very straightforward to walk around at a gentle pace along the riverfront and around the Hohensalzburg fortress.
You won't need more than a couple of days or so to see the city (really a large town) itself, but make sure to use those cable cars and lifts for some incredible views (and amazing places to eat!). Be sure to visit the Salzburg Altstadt – it is one of those places you simply have to visit. There's also usually a show on at the Salzburg Festival House where lederhosen remain strictly optional!
If Salzburg is chilled out strolling around then Innsbruck is a little more action-packed! Considered one of the world's leading snowsports centers and with some of the most famous ski jumps on the planet, you can still find plenty to do outside of ski season too. The landscape – much as it does elsewhere in the more mountainous areas of Europe – still enjoys wonderful changes throughout the seasons.
Hiking around Innsbruck during the summer is a marvelous way of spending some time in truly gorgeous countryside where you can let out a 'yodel' or two as you please. Check out the Emperor's Tomb, Golden Roof, and the essential Tyrolean State Museums when you need to rest up for a little while.
Away from the three major cities, there's still plenty more to see and explore in Austria. If you are visiting for the ski season then you'll be likely looking towards more exclusive resorts such as Kitzbühel and Kitzbüheler Horn. Prices are not quite as steep as you'll find in Switzerland and there are ways of getting on those slopes and lifts without breaking the budget!
If photography or simply marveling at amazing scenery is your thing then you really do have an outrageous number of options to choose between. Alongside Zell am See the Austria Travel Guide highly recommends Feldkirch and Durnstein if your travels take you nearby.
What Are the Best Things to Do in Austria?
There are many reasons why Austria is an amazing place to visit and one of them is quite simply how easy it can be to switch and mix up your activities. You could quite easily spend a little time in Vienna checking out the essential sights, then head out to a region(s) of your choice and roam about at leisure.
If you need a break, there's plenty to explore in the gorgeous and largely unspoiled Austrian towns – and no shortage of Bierkellers to rest those weary feet! All we'd say for sure is to try and make sure you time your visit for a part of the year that suits what you are wanting to do. Winter is best for shopping and skiing, while the rest of the year is perfect for exploring, hiking, biking, and general sightseeing.
While you're in Austria chances are that you'll fancy getting on top of a mountain or two! The good news is that most of the popular mountains can be surprisingly accessible from certain angles and you don't necessarily need to be a mountaineer to get close or even right on top of the peaks.
Cable cars are camouflaged just as well as they are in Switzerland and can lift passengers almost entirely to the top of many popular peaks. Is that cheating – well we'll let you decide! Zell's Pinzgauer Spaziergang is a good example of a stunning day hike that most people should be able to manage. Kitzbühel's Wildpark Aurach is amazing during springtime should you find yourself there during the off-season.
As for skiing and other snowsports – Austria is not quite as affordable as it used to be but is still pretty accessible to most budgets. Experienced skiers and borders should still expect a considerable challenge – an Austrian black route really is a 'black route' – while novices will have no trouble finding expert tuition and plenty of baby slopes to practice on.
Our advice here would be to book your passes alongside your accommodation wherever possible as a good number of hostels/budget hotels have packages offering these. It should probably go without saying that you should look to book up months in advance for the best deals, although you could theoretically still just rock up and hire some skis on a day pass whenever you wish. Just remember that it'll be expensive!
Austria has a habit of surprising visitors. A good proportion of people visit it only as part of a wider trip taking in Bohemia, Germany, Italy, and the Balkan countries. Mark our words when we say that you should allow more time for Austria than you may actually expect to need. It is breathtakingly beautiful and you'll find that roaming about the country by train can be curiously addictive in all the right kind of ways!
It's friendly, reasonably good value, has no end of things to keep you busy and some absolutely fascinating historic and cultural sights to take in.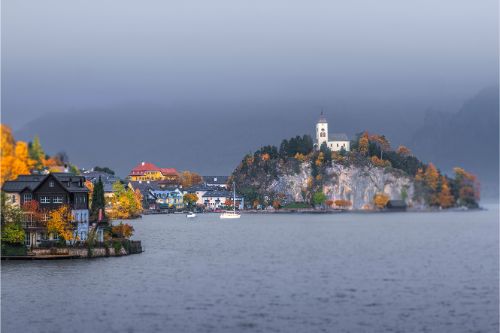 Budget Austria Travel Guide – When is The Best Time to Visit Austria?
The Austrian climate is pretty dependable for large chunks of the year – a very long and warm spring/summer makes high season stretch from April through to late September. Expect cities/towns to be busier than usual and plenty of people to also be enjoying the Tyrollean countryside.
The Salzburg festival runs between late July through August and makes the city even better to visit but naturally also much busier. Ski season starts in December and tends to close around the middle of March.
Unless you are specifically visiting to ski or for the festivals we'd recommend May or September as the best times to visit Austria. Prices will be slightly lower and you'll be outside of the typical European school holiday months making most places much quieter. The countryside is epically beautiful during both of these months while everything will be 'business as usual' in the cities and towns.
Budget Austria Travel Guide – Do I Need A Tourist Visa in Austria?
Austria is part of the Schengen group so EU nationals don't even a passport to visit Austria providing their country is also a signatory (the UK is not). There are no routine border controls for land entry into the country although you may be asked for a passport on a train or once you have arrived in the country. Passports need to be valid for at least six months.
Austria operates visa exemptions for a long list of countries meaning that most people should be able to enter without any formal documentation besides their passport. EU/EAA citizens and those from the USA, Canadian, Australia/NZ, Japan, Israel, Malaysia and many more do not require a visa for stays longer than three months. As visas are issued upon entry you can theoretically hop over the border and return for another 90 days – meaning that you should be able to stay here pretty much as long as you like within reason.
Note that despite this rather laid back approach to entry visas that everyone – Austrians and visitors – is expected to carry ID on their person at all times. Besides being asked to present this with train tickets we at the Austria Travel Guide have never been checked for this ad-hoc, but it is something worth being aware of.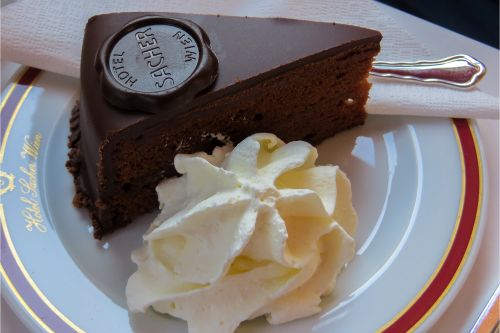 Budget Austria Travel Guide – Do U.S. Citizens Need A Visa for Austria
U.S. citizens do not need a visa to enter Austria, which simplifies entry into the country; however, a passport valid for at least six months past the planned date of departure is required.
Budget Austria Travel Guide – What Currency Is Used in Austria?
Austria uses the Euro (€) that exchanges for around €0.9 = 1USD at the time of writing.
You should not expect to have any trouble handling your money in Austria. Card payments are widely accepted (chip and 4 digit PIN) and the vast majority of ATMs are multi-lingual and compatible with international cards. Exchange rates and transaction fees may vary depending on your bank so research this before you go. Change desks are available quite commonly across the most visited areas but broadly speaking you'll find the best deals using ATMs and card transactions.
Bartering is very rare in Austria although you may be able to cut a small discount for larger groups when booking accommodation or tours. Expect to use cards for all substantial purchases and cash for incidentals. Remember also that wifi is everywhere so you'll be able to manage your money online with ease.
Budget Austria Travel Guide – Do I Tip In Austria?
Tipping is expected in any sit-down cafe and/or restaurant but not to the sort of levels you'd experience elsewhere. 5-10% is about right for good service. Tipping bartenders and cabbies is optional although it's never a bad idea to leave the change on a banknote. Try and leave a little tip for your room attendants at the end of your stay.
Nobody is going to be offended if you don't tip in Austria but just be aware that not doing so implies that you were dissatisfied with some aspect of the service.
Budget Austria Travel Guide – What Kind Of Budget Do I Need In Austria?
Austria is pretty similar to Germany in regards to how much cash you'll need to enjoy the best in the country. The good news is that the scenery is basically free to enjoy and you'll be able to spend large parts of your day without spending much whatsoever.
The issue is that cable cars/lifts are quite pricy and unless you are keen on long hikes you'll need to use these quite frequently (keep an eye out for local passes and discounts). In the towns and cities, prices can get quite high – so you'll need to shop about and get ready for some self-catering if visiting Austria on a tighter budget. Without pushing too far at the extremes here's a rough breakdown of what you can expect from three very general budgeting plans:
Budget (€100/day max)
Don't worry too much about that upper threshold – we're including transport and lift costs in that estimate! What you shouldn't ignore, however, is the simple fact that you won't likely find a hotel within this budget anywhere in Austria.
Hostels are the way to go and fortunately, there's plenty of them and the quality is usually very high indeed. Dorms tend to start at about €20 and upwards although that can stretch to at least 50% higher (or fully booked out) during peak season. Sort out your hostel accommodation before you arrive and you'll find some great deals especially in Salzburg and Innsbruck.
Living costs are where you'll be able to make some savings providing you don't eat at restaurants too often. You'll be able to pick up casual food from stores and takeaway places for about €5/meal. Restaurants can be very expensive especially in the more remote and picturesque parts of Austria so pack up some supplies into your rucksacks!
Admission costs can also be irritatingly high especially for the centerpiece attractions (€15-20). Travel is reasonable provided you book ahead – try and make your arrangements online to easily sort through the various deals.
Mid-Level (€120-180/day)
You should easily be able to enjoy Austria as you see fit within this budget. Hotel doubles start at about €100+ depending on the season and location – look at private non-chain B&Bs for better value especially outside of the main urban centers. Our advice would be to otherwise stick to the schedule outlined above but 'treat' yourself to one restaurant meal every day and consider taking in something special with the rest.
Tickets for the opera can be actually rather cheap and good value. Cycle tours are a great way of seeing Vienna properly and away from the central congestion.
Probably the most substantial difference with this budget is that it'll allow greater flexibility with transportation and probably also stretch to winter sports if you visit at that time of year. One of the best aspects of Austria is how easy it can be to get around and we really do recommend that visitors try and spend time in different places as much as possible.
Even if you use let's say Salzburg as your base you should look to spend whole days using the excellent rail network to get out and explore the local areas. Tickets do mount up quite quickly when booked separately so check out your eligibility for passes and discounts.
High-End (€200+)
Five-star accommodation is pretty common throughout Austria and you'll have no trouble finding luxury spas and grand old hotels that'll easily cost €200+/night. Fine dining with plenty of superb wines will easily head north of €100/person and the sky really is the limit. Box tickets for musical performances will be expensive enough to decimate most people's budgets and usually book out years in advance, but with the right concierge who knows what could be possible?
Even though this budget would easily include internal flights we'd still recommend that you take the trains instead. First-class coaches are pricy and you'll enjoy some rather outstanding table service while meandering through the Austrian Alps. Realistically speaking this is the kind of budget you'll need to enjoy the 'entry-level' experience at the most exclusive snow sport regions and remember that the costs of living can go through the roof. €20 for an apres-ski bottle of beer is the norm!
You don't really need to spend crazy amounts to be able to really enjoy Austria just remember that those little incidental purchases (lifts/cable cars especially) do mount up on your daily outgoings. As with plenty of other places throughout Europe, there's no shortage of ways to spend little and have a wonderful stay. We'd recommend walking tours of Vienna – €12/person for several hours of entertainment is a bargain wherever you are and no matter what hotel you're staying at.
Prices are about the same as Germany and northern Italy – something which can be slightly annoying when bargain Slovenia and the cost-friendly Czech Republic are so nearby, but we're confident you'll still consider it money well spent.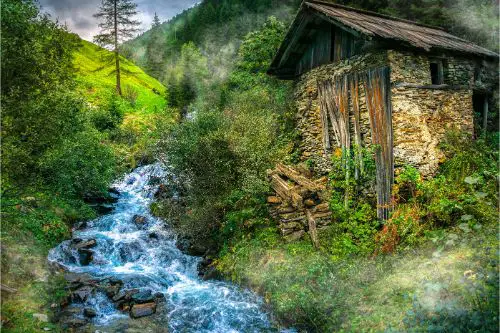 Budget Austria Travel Guide – What Languages Are Spoken in Austria?
Austria speaks German and it's accented in a similar manner to the US and UK English. They understand each other perfectly well but some colloquialisms and accents can make things a little complicated upon occasion!
English is very widely spoken amongst younger Austrians but much less so with older people. It is a good idea to learn some very basic greetings and so forth out of politeness.
Budget Austria Travel Guide – What Religions Are Practiced in Austria?
Austria is traditionally a Christian country that has leaned towards Roman Catholicism. Over the last 20 years or so the number of people identifying themselves as Catholics has dropped from around 70% to 55% – quite a substantial demographic shift that has mostly been accounted for by a rise in the numbers of people claiming to follow no religion whatsoever. The country operates freedom of expression and faith although it adopts a hardline towards militant aspects of some faiths.
Visitors should be respectful when visiting religious sites (as they should anywhere) and will be free to practice their own faith pretty much however they wish. Nowadays religion is a mostly private matter for most Austrians and it doesn't play a substantial role in political or cultural life.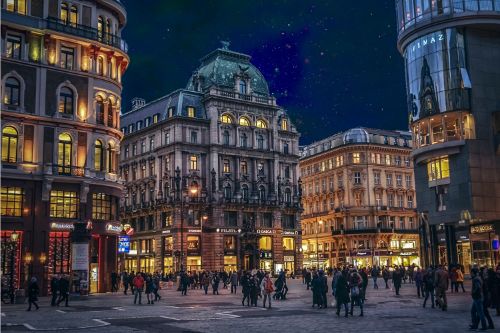 Budget Austria Travel Guide – Practical Tips From The Austria Travel Guide
Now we have reached the halfway stage of the Austria Travel Guide we'll start to look more towards the practicalities involved with visiting Austria. It is worth mentioning here that while Austria and Germany have a long, intertwined, and sometimes rather messy shared history with Germany they really dislike being bunched into the same bracket!
If we're talking in sweeping generalizations there is probably some truth in the fact that Austrians are socially a little more conservative than Germans, but don't for a moment assume that makes them racist or intolerant of others. It is more 'conservative' in the way that they prefer people to be respectful of others, rather than the kind of far-right nonsense that sometimes still flares up within the country's more backward political elements.
Most Austrians will openly discuss their country's history – and we'd actually highly recommend a visit to Berchtesgaden (home of Hitler's 'Eagle's Nest') – with those who are also willing to chat about the many years Austria enjoyed as a successful empire too. To put it quite simply, Austrians are straight-talking people who quite fairly don't take the blame for long-dead people's mistakes. Those who respect that fact will enjoy and understand the modern country far better.
Budget Austria Travel Guide – What About Health and Safety in Austria, Is It Safe?
Austria is a very safe country to visit. Take suitable care in Vienna where pickpockets are still a relatively common nuisance and you should not have any trouble whatsoever. Crime against tourists is generally very rare and practically unheard of outside of the capital city. If you hire a bike make sure to keep it chained up (bike crime is strangely widespread!).
If you fall sick then expect first-rate medical treatment wherever you happen to be. Medical insurance is essential for visitors (EU travelers should take out free reciprocal EHIC coverage) as costs can be extremely expensive. Make sure your policy includes coverage for alpine sports if that is relevant to your visit.
Tap water is safe to drink and you'll find plenty of natural springs while exploring the countryside. Besides the 'standard' Alpine risks the only real potential danger comes from infected insect bites. Keep an eye out for ticks and learn how to safely remove them.
If you lose your prescription medication then chances are you'll need a new script issued by an Austrian doctor (almost certain to speak English). Keep copies online and on your person of any essential medical notes to speed up the process. You may need to pay for this upfront and medications may not necessarily be the same brand that you are used to taking.
Overall, Austria is an extremely safe place to visit and the vast majority of visitors have no problems whatsoever when touring the country.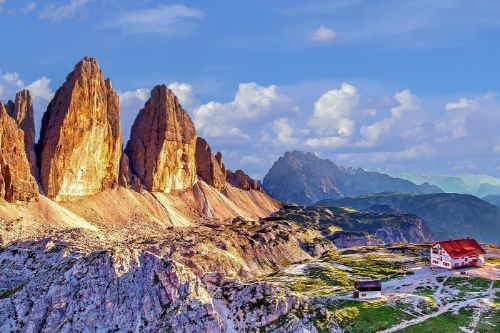 Budget Austria Travel Guide – What is the Best Transportation in Austria?
Austrians love to moan about how 'shoddy' their service is compared to Switzerland and our advice is to utterly ignore them! Not many countries are so fantastic to experience by rail and you should take advantage of their very high-quality network of reliable trains whenever traveling between major destinations.
Tickets are best booked online and in advance to make sure you can find the best deals although ticket booths and English-language phone services are available (just don't expect many bargains). The Ultimate Austria Travel Guide is not exaggerating when we say that the train is a magnificent way of seeing Austria – you will not need to bring a book.
Of course, the train can only get you so far and the good news is that the buses are also excellent quality and operate a highly efficient service. On a local level, it can be tricky at first to figure out which services are the quickest (those mountains do complicate things a little).
We suggest asking at your accommodation or politely approaching a younger local who'll be likely more than happy to help. Cabs are quite expensive but may present a handier option for groups wishing to get around more remote areas efficiently. In cities, they are only really necessary late at night or if you are in a rush.
Perhaps unsurprisingly Austria is very popular with cyclists and if that's your style you'll enjoy plenty of facilities and hire options that cater to the cycling fraternity. Pretty much all hostels and hotels will have secure areas dedicated for bike storage. Alternatively, you could look towards hiring a car but we'd only suggest this if you are heading to very specific and out of the way destinations as part of a group.
Trains and buses are more than good enough to get around Austria easily and in comfort. Only consider flying if you are in a rush. Many visitors fly straight for Vienna but consider Salzburg or Graz as good alternatives and certainly more scenic points of arrival.
Budget Austria Travel Guide – What Are the Best Accommodations in Austria?
There's plenty of variety when looking for someplace to stay in Austria – just don't expect to find many mind-blowingly good discounts or deals. Prices tend to be quite regimented according to the star rating of the establishment and the quality tends to not vary much either. We'd suggest not worrying too much about the quality of your accommodation and instead look for options which are in the best and most practical locations.
Do you really need a staggeringly expensive mountain view hotel when you'll be spending most of the daylight hours actually on the peaks anyway? It's a matter of personal choice but we'd recommend that budget-conscious visitors place utility ahead of pleasantries when it comes to finding somewhere worth staying!
Austria does have some excellent hostels and we're happy to say that these are still the best places to stay if you are on a tighter budget. City hostels are still largely 'classic' styles and not oversaturated with 'boutique' options that are now popping up elsewhere in Europe charging hotel room prices for not much extra. Hotels are generally very clean and well kept.
As mentioned above try and find local/private options for the best experiences if you are staying in an area longer than a couple of nights. Airbnb is actually a very handy resource in finding quality places to stay outside of the major cities – so use this and other online resources if they match your travel style.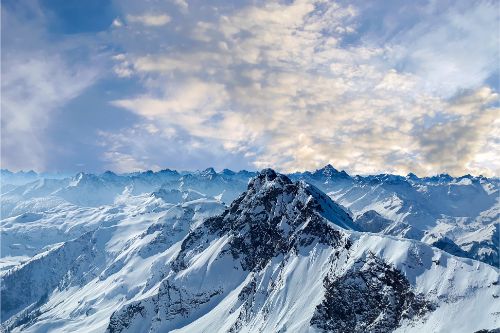 Budget Austria Travel Guide – How Can I Practice Responsible Tourism In Austria?
Austria is a world leader when it comes to sustainable and environmentally responsible tourism. Over 70% of the country's energy consumption is already met by renewable methods – so as you'd expect there are rather tight restrictions on how visitors are supposed to enjoy and care for their magnificent scenery. You could hire a car and/or fly between destinations, but a central aspect of their tourist industry is to reduce the carbon emissions per visitor to the lowest levels possible.
Rather impressively these initiatives actually not only make sense but do work in practice. The rail network is going to meet the needs of the vast majority of visitors just fine, and there are plenty of eco-lodges and environmentally benevolent hotels springing up throughout the country thanks to generous tax breaks and incentives.
While these are not usually the cheapest places to stay we'd suggest visitors who have the means look towards these options, as a substantial proportion of their profits are reinvested into local preservation work.
As a visitor, you should take care to stick to the rules and not hike/bike off the paths to help prevent erosion. There are very tight regulations on where you can camp for environmental as well as safety reasons, and open fires are legally banned in large parts of the country apart from on registered campsites. Tidy up after yourself and use those recycling bins whenever you see them (they're split into multiple sections).
Budget Austria Travel Guide – What Food Should I Try In Austria?
One thing that the Ultimate Austria Travel Guide assures you when you visit this country is that you'll be pleasantly surprised at the variety of cuisines available.
Vienna rivals Paris and Madrid when it comes to fine and opulent dining, but you'll find just the same level of variety with international flavor as you would in London or New York. For visitors this is great news – you'll be easily able to eat very well any time you wish – but what about those Austrian classics themselves?
Probably the best known Austrian dish outside of the country is the straightforward Wiener Schnitzel – a thin veal cutlet that is lightly fried and usually served alongside some simple vegetables – it is never served with sauce in Austria! You'll find it everywhere and it is perfect for lining the stomach in preparation for that second glass of chilled
Austrian white wine! Goulash is another popular dish that tends to be more herby/creamy and less spicy than the Hungarian equivalent, while Tafelspitz meat stews and plenty of different styles of sausage tend to also feature on most menus.
All that being said, Austria is probably most famous for its sweeter delights – ideally served alongside a delicious cup of Viennese coffee (like a cappuccino but with less milk and no chocolate sprinkles). Settle down and enjoy some Apfelstrudel (wafer-apple pie goodness!), and/or perhaps a decadent slab of chocolate and apricot Sachertorte cake.
Austrian food is made to keep you warm and well fuelled! Most places will have plenty of options that cater to intolerances and restricted diets, and in regards to prices, we highly suggest you check out online listings/reviews for better and cheaper options away from the major tourist hubs.
Eating out in Austria isn't a daily habit for most locals, so make the most of it when you do decide to splash the cash!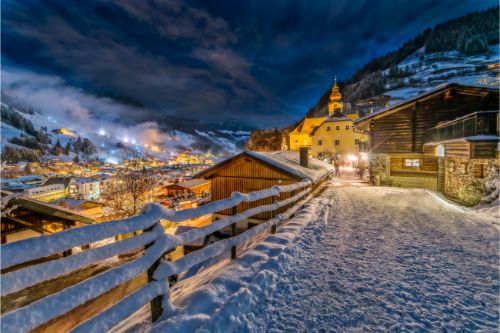 Budget Austria Travel Guide – What Should I Pack for A Trip to Austria?
Unless you are biking/hiking/skiing for large parts of your stay in Austria you shouldn't really need to bring anything special with you. As mentioned earlier in the Ultimate Austria Travel Guide this is a very safe country but a money belt is not a bad idea if you are spending long periods in urban areas and using the often quite busy public transport.
A good pair of suitable walking shoes is a sensible idea – perhaps stick to sneakers/soft tops in towns and more practical shoes/boots when out exploring. Remember to make sure they are properly worn in beforehand and properly waterproofed.
Budget Austria Travel Guide – What Clothes Should You Wear In Austria?
You shouldn't worry too much about what you choose to wear while visiting this country. Providing your dress sense is not explicitly offensive or too scruffy/touristy you'll not raise any eyebrows! There are quite strict dress codes in the more upscale Viennese night spots and theaters/music halls.
Dress appropriately for the outdoors and pack a lightweight waterproof even when hiking over the summer.
Budget Austria Travel Guide – What Are Some Interesting & Important Facts about Eastern Austria?
We're almost at the end of this Austria Travel Guide and very much hope you have found this an informative and interesting read. Austria is a fantastic country to visit – especially for those who like to travel responsibly – that offers a distinctive Alpine experience that is more than just a match for neighboring Switzerland.
While the scenery is always going to blow anyone away – and the outdoor pursuits are what makes this such an exceptional destination – do take the time to properly explore the cities as well as you can. Remember to venture off towards those smaller towns and villages when you have the chance – you don't need to go far before you will be the only visitor in the neighborhood!
We'll finish this Austria Travel Guide with a few handpicked facts to hopefully entice you more towards taking the plunge and visiting this spectacular country yourself some time.
▸ About one-quarter of all Austrians live in Vienna.
▸ Vienna zoo – founded in 1752 – is the oldest in the world.
▸ The Alps cover 62% of the entire country.
▸ Austria invented the postcard!
▸ When toasting it is considered rude not to look the other person in the eyes (and punishable by 7 years of bad sex!).
▸ Mozart was buried in a pauper's grave somewhere in Vienna. Even today we still do not know where.
▸ Skiing is the national sport and taken extremely seriously!
▸ The Eisriesenwelt Caves are the longest ice cave system on the planet (that we know of).
▸ Almost every major city has a unique variety of cake – see if you can collect them all!
▸ Marcus Aurelius died in Vindobona (Vienna) in A.D 180.
We hope you enjoyed reading the Austria Travel Guide – and good travels! Contact us with any questions you may have about travel to Austria.
---
Now that you have read about Austria, what's next? Let's learn more about a France trip. Check out The Ultimate France Travel Guide
---