The Budget Philippines Travel Guide includes 8 Important Travel Planning Tips that will allow you to see and do more on your budget. Learn how you can benefit.
Welcome to the Budget Philippines Travel Guide! The Philippines has long been popular with independent travelers and when it comes to sheer value for money it is frankly very difficult to beat. You could quite realistically budget for as little as $20/day and be blown away by epic landscapes, thrilling activities, charming locals and wonderful wildlife to your heart's content.
There is never a dull moment in the Philippines, and this is absolutely the kind of destination where no matter how long you choose to stay there's always something tempting laying just over the next horizon. Tempted to learn more? You absolutely should be! The Budget Philippines Travel Guide will discuss everything you need to know when planning a trip to this dream destination – so let's get started.
Budget Philippines Travel Guide – What Are the Best Places to Visit in the Philippines?
With approximately 7,197 islands to choose between this is easily one of the best places in the world for an island-hopping adventure. Thanks to those reliably low transportation prices you can switch between destinations quite easily but it does pay to plan quite carefully to save time. Unless you are lucky enough to have a couple of years spare you'll never come close to seeing all that the Philippines has to offer!
That being said, there are some crucial sites that ought to feature on anyone's first visit to the country The following selection gives a good idea of what flavors you should expect elsewhere – just remember that this country massively rewards those who venture from the beaten trail. If you like to trust to luck and see where your senses take you this is quite possibly the best country on the planet to do so.
Alaminos, Pangasinan is a popular place to begin a Philippines adventure. If you are planning to do plenty of island hopping, there's over a hundred to explore here and the laid-back, low-stress vibes are ideal for figuring out ferry timetables the first time. Spend your days leaping from cliffs into pristine waters, kayaking through ancient caves (Nalso and Quirino are must-sees) and make 'discovering' that secret lagoon your Budget objective.
There's plenty of opportunities for snorkeling and diving as you travel around – and both are available at extremely competitive prices. Once you have a taste for island hopping consider moving on to the Surigao del Norte region for a more tropical theme with excellent surfing. The Magpupungko pool and surrounding reefs are utterly spectacular. Surigao del Sur is especially popular with backpackers and you'll fall head over heels for those secluded pools amidst an utterly perfect natural landscape.
The Budget Philippines Travel Guide would certainly suggest that visitors make the effort to head out to Camiguin Island along their travels. Try and head out as early in the day as you can to catch the morning shade falling across the Mt. Timpoong volcano.
You can walk to the top – just be prepared for a decent hike and take along plenty of water! Wash off the trail dust with a dip and dive in the perfect waters around the small colonial-era town, and don't miss the glorious Katibawasan Falls along the way.
The Chocolate Hills around Bohol provides a perfect backdrop to more casually-minded tropical adventures. The tubby hills are quite a sight in themselves and make for some amazing hiking, biking, and nature spotting opportunities.
You'll find some of the highest proportions of natural life and fauna around this district, and we'd advise spending a little longer here than you may anticipate. As with much else in the Philippines, the scale is somewhat larger than expected – there's well over a thousand of those hills to stroll around!
Cebu is famous for its beaches and if you are looking for a place to make a home for a week or two, you cannot go much better than Camotes. In absolute honesty, you'll be spoiled for choice and bargains wherever you head around Cebu, but there is something about Camotes that just takes it to a different level.
Comprised of four islands (each with a slightly distinctive atmosphere) we'd highly recommend taking a trip to both Mangodlong and Santiago Bay Beaches for that 'picture perfect' experience. There are caves and a host of other adventure sports to try out if you're in the mood – but for us, this is the most idyllic spot to relax your bones anywhere in the Philippines.
Diving is extremely popular here and most visitors are amazed at how reasonable the prices are. Compared to the Caribbean you'll find two-tank dives (and lessons) available at about 25% the price – and where better to explore than the area around the Tubbataha reef?
Make sure you take an organized trip managed by one of the major conservation charities that work around this UNESCO site. Prepare to be blown away by endless kaleidoscopic colors, gorgeous arrays of sea life, and perhaps even pass the occasional shipwreck or two. There are many amazing spots to dive in the Philippines but this is simply as good as it gets.
Remember there's plenty more to this country than gorgeous beaches and stunning natural splendor. The big city experience may not be for everyone but you'll find no end of amazing cultural experiences in Manila and elsewhere. Check out the colonial core of old-town Manila and you'll feel kinda like you have suddenly been transplanted to Cuba!
The marketplaces are certainly rather unique and an interesting contract after spending many days trekking through those pristine rain forests, spectacular mountains, and of course those sensational beaches. We've barely touched on half of the most popular places to visit in the Philippines during this quick appraisal – and that alone ought to tell its own story.
---
Now that you are reading the Philippines Travel Guide, what's next? Let's learn more about other trips in the surrounding areas.
Budget Laos Travel Guide – 8 Ways to Save Money
Budget Vietnam Travel Guide – 8 Ways to Save More Money
Budget Thailand Travel Guide 8 Ways to Save More Money
Budget New Zealand Travel Guide – 8 Ways to Save More Money
Budget Australia Travel Guide – 8 Ways to Save More Money
---
Philippines Travel Guide – What Are the Best Things to Do in the Philippines?
What makes the Philippines so much fun is really pretty simple. There is just so much to do! Despite its size, this is a country where you really can mix up your activities pretty much as you feel like as each day passes by.
Wake up in the morning and fancy going hiking/diving/exploring/shopping or whatever and chances are you'll have options nearby. It is not for us to say how you ought to spend your time here – but there are some things to do that most people will try to squeeze into their itinerary during their stay. Keep an open mind before ruling any of these out – as mentioned already, the Philippines has a habit of rewarding the more adventurously minded visitor more than most!
Making the most of the islands and the sea ought to be towards the top of most people's travel plans. Just because diving and snorkeling are way cheaper there compared to most other places doesn't mean they are any more dangerous providing you take a reputable tour that is professionally licensed.
Even if you find the prospect of going underwater a little daunting we'll assure you that once you've tried it you'll want to do it pretty much every single day. There are diving hot spots around pretty much all the popular coastal areas and we'd definitely recommend making this a core part of your Philippines experience. Corals, shoals, wrecks, sharks – you name it and you'll be able to see it around those coastal waters.
There are certainly going to be days when you'll want to relax and perhaps let your hair down a little late into the night. Boracay is probably the most famous resort in the country (as seen in countless Hollywood movies) but we'd suggest that Kalanggaman is as close to paradise as you'll find anywhere on the globe.
Spend your days relaxing on those gorgeous white sand beaches and spend the evenings taking cocktails at a couple of dollars per time. If zen-like tranquility is what you are searching for then take the effort to head out towards Siquijor and let the days gently pass you by. Most people associate the Philippines more with adrenaline fuelled activities but you'll have absolutely no trouble at all finding a little spot to rest up and relax along the way.
Kayaking is a fantastic way of seeing some of the trickier to spot wildlife throughout the islands and you'll find no shortage of tours that should include a day's hire and a guide for pretty reasonable rates. Panglao is famous for its marine life and you'll be able to get quite up close and personal from either your own boat or one of the larger charters.
Biking is not quite so common here as roads can be patchy in the more isolated spots but you'll find that they can be an excellent way of getting around some parts providing you research those road conditions in advance. The Bohol countryside is utterly gorgeous and relatively accessible – so if photography is your game then make sure to head out in this direction. Kudos also to the Banaue Rice Fields for some utterly perfect snapping opportunities!
In the big cities, you'll find pretty much everything from temples and epic museums through to lazy cocktails on colonial style plazas. Most visitors should try and spend at least three or four days exploring Manila.
While the city can be quite gritty in some aspects Rizal Park provides a glorious breath of fresh air, Fort Santiago is one of the best historic sites in the country, and the massive National Museum of the Philippines is very highly recommended indeed. Take in some of the sensational street food, perhaps check out the local kickboxing scene (it is massively popular) and stroll through the Binondo (Chinatown) markets for some bargain souvenirs.
Once again this is just a mere hint at the kind of ways you will be able to spend your time in the Philippines. There is never a dull moment here – and finding enough time in the day will be a persistent issue!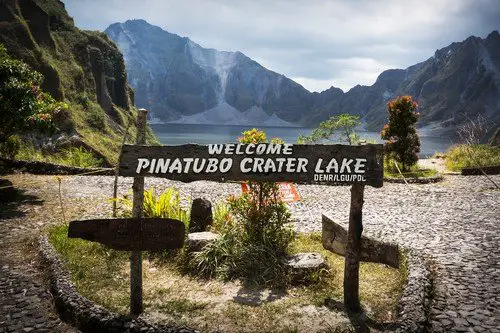 Philippines Travel Guide – When is The Best Time to Visit the Philippines?
The high season in the Philippines coincides with when both the weather is reliably drier and temperatures a little lower. December through to April are the busiest times of the year with January-February especially popular around the famous resorts. Prices can be significantly higher in tourist spots although you'll not notice much fluctuation in quieter regions.
Your best chances of finding that elusive combination of value and relatively good weather (quite dry and not too hot) are likely between March and late May. Wet season – including those famous multiple-day typhoons – kick in around June and last until early November when things become more stable again. If you can handle the heat and get lucky with the rainfall you can find some amazing bargains during these months, especially along the eastern seaboard that tends to enjoy a more benign climate most of the time.
Philippines Travel Guide – Do I Need A Tourist Visa in the Philippines?
The Philippines is famously open for visitors and pretty much everyone will be issued a 30-day tourist visa without charge once they land in the country.
This can be extended for months or even years but you will need to visit one of the BOI offices in Manila or a handful of other major cities to arrange this and pay a modest fee. You should not have any problems staying for up to three years providing you stay clear of trouble and are able to demonstrate that you have funds to support yourself (this is not always checked). Different – and somewhat more complicated – rules apply if you are working or studying.
Simple as this is for the 99% of visitors who stay in the country for just a few weeks, it is worth checking the latest information with your government's travel advice office. Since 2017 these rules have been altered at very little notice and there is talk of tightening up these extremely open visa regulations sometime in the future. But for the time being, visiting the Philippines is extremely straightforward and unlikely to pose anyone much of a problem.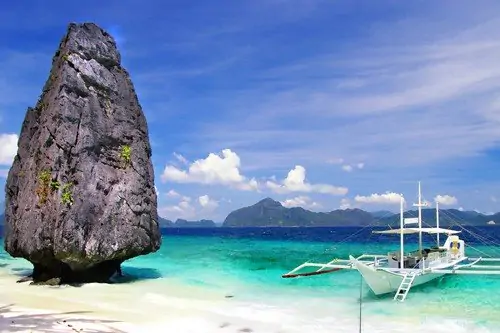 Philippines Travel Guide – What Currency Is Used in the Philippines?
The Philippine Peso (P) currently exchanges at around P50 = 1 USD. We'll refer to US Dollars throughout the Budget Philippines Travel Guide for sake of convenience as these are also quite widely accepted/changed in some parts of the country, especially for larger value purchases.
Managing your money is relatively straightforward here although there are a few things worth being aware of. ATMs are common in major cities but may not even exist in small towns/villages (gas stations are often a good bet in a pinch). We strongly advise checking which local banks are going to work with your card before traveling – they are not entirely universal!
Plan ahead for this especially if you are venturing far from the beaten path. Cards are widely accepted in larger cities/tourist areas and often apply a modest additional charge of about 3-5%. Cash advances can usually be arranged if you visit a branch of any bank although fees can be higher.
US Dollars are handy to have as a backup. Do not expect to get a great rate if you need to use them in an emergency but carrying around an extra $50 or so is a good precaution. You should use a money belt/hidden wallet during your time here anyway, so cramming in some extra notes shouldn't be too big a deal.
Last but not least – haggling and bargaining are common and almost expected in some places. As a visitor, you will have slightly less leeway than the locals, but should still be able to get modest discounts on accommodation and activities outside of the peak season. Listed prices tend to be set in stone but everything else is usually fair game.
Philippines Travel Guide – Do I Tip In the Philippines?
There is a tipping culture in the Philippines and it is important to try and appreciate this. Many tourist sector employees are very poorly paid and your gratuities make a real difference. Tip tour guides 10%, round up change on cabs and rounds of drinks, leave a little extra for hotel staff (there's often a communal tips jar at reception).
Restaurants are a slightly different proposition. Some will automatically add 10% to your bill but others may not. Make sure that gratuity goes to the server and not the owner – the best way of ensuring that is to tip an extra 10% regardless. Eating out in the Philippines is often sensationally cheap so a couple of extra dollars is hardly going to break most people's budget, but could make a real difference to your server.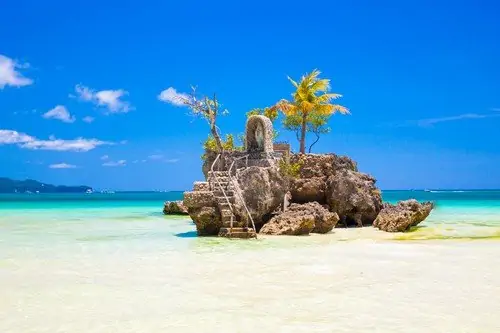 Philippines Travel Guide – What Kind Of Budget Do I Need In the Philippines?
The Philippines offers excellent value across the board. If you are a backpacker then you'll be able to live better here than most places on a shoestring budget, and if you have superior means you do not need to be wealthy to live very comfortably indeed.
Do remember that prices can double or even treble in popular resorts/areas during those peak months – and also drop substantially during the low season. How much you spend here is going to depend quite considerably on when and where you choose to spend your time. These following budget plans are what we at the Budget Philippines Travel Guide would suggest are about right for three different travel styles.
Budget ($40/day maximum)
Be absolutely assured you can quite easily spend way less than $40/day during your Philippines adventure! We have set the threshold quite high simply because it provides some extra leeway and luxuries that most budget visitors will certainly still appreciate. There is nothing whatsoever stopping you from spending as little as $20/day if you are happy with a bunk dorm bed ($5-10), eating casual street food ($2-3), drinking local beer ($1) and lazing on the beach all day long ($free!).
Idyllic as that most certainly can be there are also going to be days when you'll want to stretch that budget and take in some sights and organized activities. Those are the days when you'll be spending $40+/day.
How much these additional activities cost depends on the season and what takes your fancy. A diving expedition lasting a couple of hours should usually cost about $25 not including tip. Island hopping is relatively cheap but if you are taking three or four ferries a day expect to be spending around $20 for the privilege.
Taking long-distance buses between destinations ($10+) and perhaps enjoying the occasional basic restaurant meal with drinks ($10-15) will also help inflate that budget quite considerably. All that being said, when it comes to sheer value for money it is nearly impossible to beat the Philippines across the board.
Mid-Level ($50-100/day)
The big difference here is whether or not you upgrade your accommodation to a mid-level hotel room or continue to 'rough it' with the sometimes noisy and rather crowded hostels. A smart enough double room with air conditioning and en-suite can cost anywhere from $20-100/night depending on where it is and when you are visiting. Getting that right ought to be a priority and remember that having a handy location doesn't necessarily mean you need a sea view.
Airbnb can deliver some fantastic value (especially self-catering apartments) and remember that resorts are often very competitive after the peak season has passed.
Upgrade your meal plans to include a moderately smart restaurant each day supplemented with street food and snacks ($30/day) and consider air-conditioned express buses ($20+) for those longer rides. If you are feeling brave then hire a motorbike ($10/day) although try to avoid the major cities…
The beauty of this budget is that it allows you to keep busy with those activities and excursions pretty much however you like. Not many besides the most special/unique (such as balloon rides) ever cost more than $30/40 and that includes things such as sea diving, volcano hikes, nature walks, shark spotting, and most of the rest.
Supplement those days with plenty essentially 'free' days on the beach and you'll still be enjoying an absolute bargain even if you occasionally push your spend towards $100/day on average.
High-End ($100+)
The Philippines government has been rather proactive in trying to attract more high-spending visitors in recent years and the knock-on of this is the fact that you'll have no problem spending big here either. Making that leap from 'general visitor' to high-end is rather significant and you could very easily spend hundreds of dollars a day here without much effort whatsoever.
Top hotels charge anywhere from $100-500+/night and some of the exclusive Eco-lodges and resort islands are probably actually worth that kind of outlay. Shop around for boutique places to stay in the Philippines and you'll notice that prices are close to what you would expect to pay in Europe and North America for similarly high standards.
You can charter your own private vessel to take you around the islands. Needless to say, that'll cost a couple of hundred each day at least – but still worth the price if you are traveling as part of a larger group. The best restaurants – we're talking resort style on exclusive beaches – cost at least $60/person before drinks. Internal flights are a handy way of getting around if you are cash-rich but time-poor. Expect to pay around $200 each way for tickets between popular spots.
Hopefully, this should give a good overall impression of what kind of costs are involved with visiting the Philippines. You do not need to spend very much money at all to have an amazing time – but it is easy to spend lavishly pretty much whenever you like.
Philippines Travel Guide – What Languages Are Spoken in the Philippines?
Filipino is the national language but you may be surprised to learn that the Philippines is also the third-largest English speaking country on the planet. Spanish is also relatively common although mostly among older people nowadays. That colonial heritage does help to make the Philippines much more accessible to visitors than it could otherwise be (and partially explains why the USD is quite widely accepted).
As a visitor, you will discover that practically everyone who works within the tourism industry speaks English to some degree. That figure is a little more haphazard elsewhere but even still a good proportion of people will at least grasp the basics. English signage is also very common.
Anyone put off by the abstract belief that the Philippines is difficult to travel through should appreciate that English is so widely spoken actually makes it massively easier than you'd expect.
Philippines Travel Guide – What Religions Are Practiced in the Philippines?
The Philippines is the only Roman Catholic country in Asia and they're rather proud of that fact! Religion is quite a big deal here and you'll notice churches, monuments, and other ecclesiastically themed buildings pretty much anywhere you go. Official figures suggest that the country is 86% RC, about 10% other Christian denominations, with tiny pockets of other religions also represented mostly in the major cities.
Does this affect visitors? Not really, but it is something worth being aware of before you visit. Dress smarter than usual if you plan on visiting one of the impressive cathedrals, and be respectful around them especially during service times. If you follow a different faith you'll not likely encounter any issues unless you are critical and/or overtly contrary. As with much else in the Philippines, just be respectful and most of the time the locals will reciprocate in kind.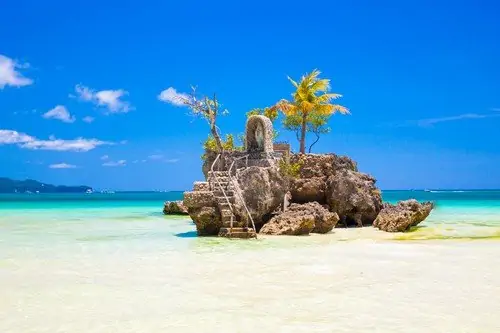 Philippines Travel Guide – Practical Tips From The Philippines Travel Guide
There's no masking the fact that the Philippines haven't been making many headlines for the right reasons over the past couple of years. A reactionary government has undertaken an extremely heavy-handed offensive against the country's drug problem that is causing more harm than good. Out on the countryside, longstanding independence groups (many operating for over 50 years) are on the offensive again and sowing further streams of discontent within this turbulent country.
Throw in the country's peculiar colonial history, strategic importance, massive inequality issues, hard-line (and very powerful) religiosity, and the occasional typhoon and it is easy to understand why at ground level everything often seems rather chaotic!
Once you get past those headline facts the reality once you are in the country is rather different. We'd advise not discussing government policy unless someone raises it with you – it is a sore point and people here do have a tendency to think from their hearts instead of their heads sometimes.
The people you will actually encounter here are almost universally appreciative of visitors and will go out of their way to make you comfortable and welcome. As mentioned briefly already, there are some misconceptions about the Philippines that you'll only unmask once you are actually here.
With those thoughts in mind, the Budget Philippines Travel Guide will now take a look at some of the practicalities involved with making sure you have a fabulous time in this amazing – and often rather other-worldly – country.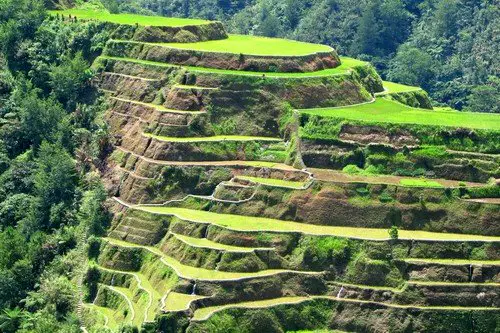 Philippines Travel Guide – What About Health and Safety in the Philippines, Is It Safe?
The Philippines has a reputation for being a little on the dangerous side – and that is not entirely justified. While it is true that pockets of the country are indeed pretty sketchy and worth making sure you avoid, huge parts of the country are far safer and certainly no worse than what you'd expect in parts of Europe or the USA.
Visitors are rarely targeted unless they put themselves at risk by venturing into bad areas (locals will usually warn you), intoxicated, or carelessly waving around expensive gadgets, cash, and jewelry. Providing you stick to the same street-smarts as you would in New York, Naples, or Berlin then you should not have any problem staying safe even in Manila.
Tourist areas are very well policed and often happen to be located in pretty affluent/quiet/peaceful parts of the country anyway. Petty crime – such as pickpockets and bag theft – can occur on public transport, beaches, and from your hotel room – so once again just make sure you follow the basics.
After a while traveling around the Philippines it is pretty easy to let your guard down so keep alert to that fact. Use hotel safes, make copies of your documents (upload them securely to The Cloud), try to not carry excessive amounts of cash, avoid drugs (that is a big no-no here), lock your hotel room balcony, keep an eye on your bags, know where you're going, and you'll likely be fine.
Health care in the Philippines can range from world-class to very basic – and as you would expect access and availability depend on how wealthy you are. Comprehensive travel insurance is an absolute must as most visitors who fall sick/are injured are taken immediately to the highest quality facilities.
Make sure it includes adventure sports such as diving and check your coverage if you plan on hiring a vehicle during your stay. Similar rules apply if you lose your prescription medications. Most branded western drugs are available via private hospitals but you'll need to pay upfront and be approved by a local doctor (copies of existing documentation are essential for speeding this up and keeping down costs).
You'll need the standard immunizations for visiting the Philippines as you would for most other tropical destinations. These will include Hepatitis A &B, polio, typhoid, TB, meningitis and probably a few others. Remember that these can take a couple of months to become effective.
Quite a number of people worry that the Philippines is somehow especially dangerous in this regard – and be assured that if anything such diseases are rarer here than say SE Asia or parts of South America. Your biggest environmental hazards are going to be the heat (learn the warning signs), and mosquito bites becoming infected. Try and remember to bring along a small yet comprehensive first aid kit for treating these as soon as they occur.
Last but not least – do not drink tap water anywhere unless it has been filtered and you are sure that is actually the case. The government claims that urban tap water is safe – and that may be the case for locals – but is likely to upset visitor's stomachs.
Philippines Travel Guide – What is the Best Transportation in the Philippines?
Getting about the Philippines can be relatively straightforward especially if you are able to plan quite thoroughly in advance. Internal flights are hardly the most environmentally sound choice but can be very good value – as little as $30 between popular destinations – if you book a month or two in advance.
On the day those tickets can easily be $200+. The internal network is reliable, comprehensive, and almost always packed to capacity so if you do plan on visiting multiple destinations try and book as far ahead as possible. Just remember that it is not unknown for large parts of the country to be grounded for days at a time during typhoon season.
Pretty much every visitor to this country will make use of the fantastic ferry network throughout their stay. It is barely short of miraculous how extensive this happens to be – and tickets are a bargain too. Ferries come in absolutely all shapes and sizes, from massive cargo ships through to tiny fast craft.
Just remember that long-distance routes are extremely popular and you'll need to arrange your tickets in advance. Many a backpacker has been caught out by this! Comfort depends entirely on what boat you opt for. Safety has improved in recent years but it is worth checking emergency procedures (these are always signposted in English).
Buses are a much more casual affair and again are capable of taking you to pretty much anywhere in the country. Intercity buses are certainly the most comfortable (and expensive) but you'll rarely struggle for a seat on local services apart from during festival/holiday seasons.
Check beforehand whether you need a ticket beforehand or if you buy it directly from the driver. Most popular routes can be booked online and we'd recommend doing so at least for your first couple of rides while you learn the ropes!
You could hire your own car or motorbike but cabs, tricycles, and 'jeepneys' (ex-army jeeps converted into mini-buses) are everywhere and much less hassle. If you do hire your own transport, take care on the roads and be prepared for gridlock around the major cities.
The private transport system in the Philippines is enormous and largely unregulated. We would strongly advise you to take care when hopping into 'cabs' without numbered licenses. A safer alternative is to ask your hotel to make bookings on your behalf – if you like the driver they'll usually offer you their personal number and arrange pickups later in the day if needed.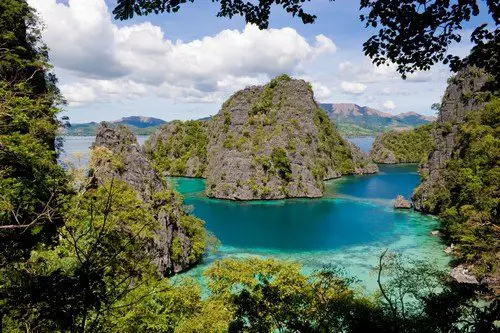 Philippines Travel Guide – What Are the Best Accommodations in the Philippines?
You pretty much get what you pay for when it comes to accommodation here. Basic hostels may not be the cleanest or quietest places you'll ever stay but are usually a third of the price of more 'boutique' hostels that are increasingly popping up in popular spots.
Most will offer private rooms but these book out way in advance so grab one if you are lucky/can afford it. Hostels are handy here for also providing relatively reliable wi-fi, booking budget-friendly tours, local tips, and of course sharing advice with other travelers.
The Budget Philippines Travel Guide recommends sticking mostly to hostels and budget hotels if you are planning to stick to a tight budget during your stay. Just be advised that they're not always sited in the handiest locations.
Hotels are reliably cleaner and there's no end of choice. Do appreciate those substantial price fluctuations and check out online reviews as far as you can. If you are planning on spending large amounts of time exploring then you really only need a place to sleep. Don't fret too much about sea views, pools, and so on unless you want more of a 'resort-style' vacation.
One advantage of hotels is that they usually throw in a meal and sometimes can even be all-inclusive. Again, that depends on your own requirements – and do remember that the local street food is generally sensational!
Airbnb is increasingly common in the Philippines and there are some utter bargains if you are able to book far enough ahead. Look for more specialized options especially outside of the mainstream hot-spots if you want to make your stay more of an adventure. There are also some great Eco-lodges run by conservation charities out in the rain forests that are well worth considering – just do not expect them to be all that cheap!
Overall, book ahead if you can to make sure you bag a decent hostel or hotel at a good price. There is enough accommodation here to cater to walk-ins most of the time, but you'll not usually be able to find much in the way of discounts unless you are an expert haggler.
Philippines Travel Guide – How Can I Practice Responsible Tourism in the Philippines?
The Philippines are understandably attracting an ever-larger number of annual visitors, and sadly this does mean that there is already clear-cut evidence of environmental degradation. Given that the majority of travelers (at least those who bother to leave their resort) tend to hit up the same sites this is practically unavoidable – but it also needn't have to stay that way. One of the biggest issues here is making sure that you book your excursions with reputable companies who have solid environmental credentials.
This is especially true when visiting the coral reefs, boating through the deltas, and hiking along established nature trails. It used to be quite tricky sifting through these operators but that is far easier nowadays.
Ask your accommodation provider for their advice and research online for the best options. Conservation charities are usually the best ethical choice but also often command the highest fees.
The Budget Philippines Travel Guide would highly endorse visitors trying to branch out a little from the mainstream destinations. One of the absolute highlights of this country is its endless diversity – and you'll not likely need to venture far to find glorious beaches, pristine hillside views, and friendly local communities that could also use a boost to their own tourist economy.
If you can veer away from checklist tourism we assure you that this country is utterly packed with rewards for doing so.
Something you'll notice in Manila and most other major towns is that the Philippines trail behind most others when it comes to recycling.
The only thing you can really do here is to tidy up after yourself responsibly and try to make sure you have access to safe water that doesn't involve buying two or three large plastic bottles worth every day. It is not exactly easy, so try and plan for that before you arrive by packing a safely reusable flask and perhaps even your own filter kit.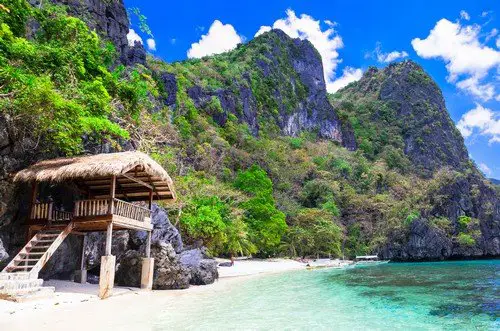 Philippines Travel Guide – What Food Should I Try In the Philippines?
Trying out the local cuisine is an absolute pleasure here – especially if you like strong, sometimes rather pungent flavors and spices. Most street food revolves around heavily marinaded meats (it has been illegal to eat dog since 1998) that are spit-roasted or flash-fried and served with rice or vegetables.
Expect to eat a lot of this kind of food here and our advice is to try and use the busiest stalls that will have the highest turnover of fresh ingredients as well as a local reputation for decent quality. Beach grills usually serve sensationally good fish literally straight from the sea. You'll never find better value for $5.
There are certainly a few dishes worth looking out for when perusing the menu. Kinilaw is essentially their take on sushi that uses lime juice to 'cook' the fresh fish which is often served alongside pickled veggies and rice.
Kare-Kare is like a Thai massaman beef curry that sometimes has been stewing for days on end. Expect it to be sensationally spicy more often than not. Adobo is pretty much the national dish and perhaps appropriately enough every restaurant seems to have their own personal take on what it should be! Expect pork/chicken marinated in gentler-than-usual herbs usually eaten straight from the skewer.
As you may have noticed, meat features quite highly in the local cuisine. Those who abstain should still find a good-enough selection of options (tofu is a common protein alternative) and most people will understand intolerance and allergies too.
Make use of the fact that English is widely spoken to ensure that your meal is safe for consumption. If you are unsure, at least there are no end of well-stocked convenience stores throughout the country with substantial grocery sections.
Philippines Travel Guide – What Should I Pack for A Trip to the Philippines?
We have already mentioned a few handy items to pack for your trip throughout the Budget Philippines Travel Guide. A money belt is a handy idea (despite crime not being as serious as most people assume), a first aid kit is useful especially if venturing out to lesser-visited spots, and ideally, a water filter is also a good idea despite the problems sometimes involved.
Besides this, a battery pack is handier than you may expect especially if spending lots of time in hostels and/or on the beach. Charging opportunities aren't as common as you may hope so a backup is always useful.
We'll discuss what clothes to wear shortly but look to pack a sensible mixture of beach/tropics/urban clothing that includes a good pair of walking boots. Flip flops are perfectly fine for plenty of daily uses but not ideal for hiking! Mosquito repellent – the best money can buy – is essential and you'll be doing yourself (and others) a favor by bringing one or two spares.
Philippines Travel Guide – What Clothes Should You Wear In the Philippines?
Nobody will especially care what you wear although it is best not to stand out too much like a 'typical tourist' in the larger cities. Just like many other Asian countries its a good idea to try and keep beachwear for the beach where possible, and remember to dress suitably when visiting cultural and religious sites.
Many of the smarter restaurants and night spots operate strict dress codes and those do also apply to foreigners.
Keep it loose, practical, comfortable and relatively restrained and you really cannot go wrong here.
Philippines Travel Guide – What Are Some Interesting & Important Facts about Eastern Philippines?
We hope you have enjoyed reading the Budget Philippines Travel Guide and find the advice we have provided useful towards planning your own adventure. This is an amazing country where you'll never be short of opportunities to excite the senses, and far easier to get around safely and comfortably than many people appreciate.
If you are one of those travelers who like to take opportunities as they arise and veer a little away from place-checking, then you are pretty much certain to have a wonderful time here. Many people come back to the Philippines (thanks to those generous visa rules!) and once you have been you'll understand exactly why.
▸ Let's wrap up the Budget Philippines Travel Guide with a few fun and enlightening little facts about this marvelous destination.
▸ Large parts of the Philippines remain relatively unexplored. More new species are discovered here than anywhere else.
▸ There are on average 20 earthquakes every day (but you'll rarely feel them).
▸ Number 13 is commonly avoided and you'll notice many buildings do not have a thirteenth floor.
▸ Basketball is the national sport. Cockfighting is an unfortunate – and unofficial – second…
▸ The yo-yo is based upon a traditional hunting tool – you'll see these quite often hanging in ceremonial places.
▸ There could be as many as 175 different languages still being used in the Philippines. Nobody is exactly sure!
▸ Over 900 different species of orchid grow here.
▸ Jellyfish Lake actually does contain at least 13 million jellyfish.
▸ Manila is the world's most densely populated city with official estimates claiming over 43,000 people per square km.
▸ There are dedicated lines for elderly, disabled, and pregnant women to wait in banks, restaurants, and other businesses.
▸ We hope you enjoyed reading the Budget Philippines Travel Guide – and good travels! Contact us with any questions you may have about travel to the Philippines or its neighboring countries.