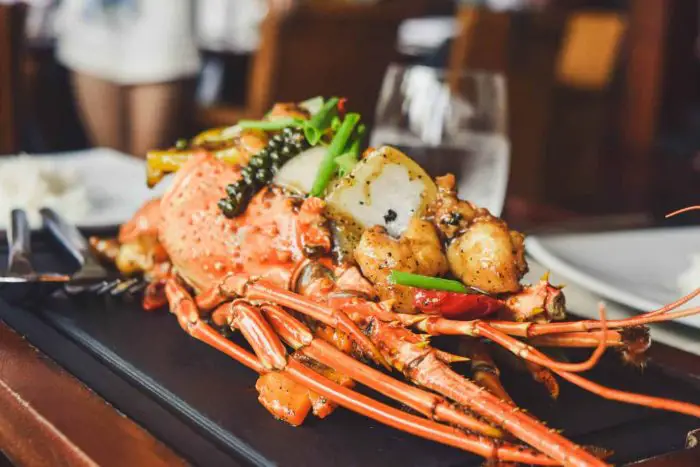 Bahamian Cuisine includes fish, shellfish, lobster, crab, and conch, as well as tropical fruits, rice, peas, pigeon peas, potatoes, and pork. Bahamian Cuisine is the foods and beverages of The Bahamas.
What Are The Bahamas Known For?
1. Pristine white sand beaches and turquoise waters
2. Pink Sand Beaches
3. Having a multitude of islands you can visit (over 700 islands)
4. Fantastic Scuba Diving and Snorkeling
5. Cave Diving
6. Sport Fishing & Bone fishing
7. The Swimming Pigs of Exuma
8. History of Pirates
9. Pirate Forts
10. Junkanoo Festival (the Bahamian version of carnival)
11. Historic Lighthouses
12. Delicious conch dishes & other seafood
What is The Most Popular Dish in The Bahamas?
Cracked conch is one of the most popular Bahamian dishes – conch meat is breaded in a batter made with flour, then deep-fried until golden and crispy.
What is the National Dish of The Bahamas?
No surprise here! Conch, pronounced "konk," is a local staple and the national dish of The Bahamas. This mollusk is found throughout regional waters and its meat is prepared in a variety of ways.
This is the meat from an oversized sea snail. It is native to the coasts of the Bahamas, Florida Keys, the Caribbean, and Bermuda. The meat of conchs is eaten raw in salads or cooked in burgers, chowders, fritters, and gumbos. All parts of the conch meat are edible. Conch is indigenous to the Bahamas and is typically served in fritter, salad, and soup forms.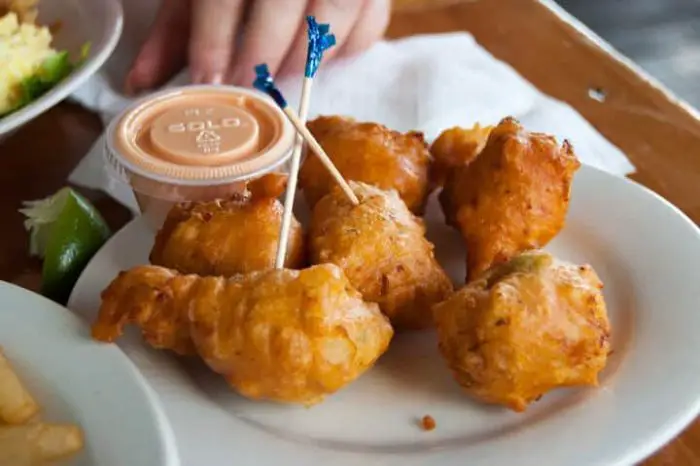 What Are Considered Traditional Foods in The Bahamas?
▶ 1. Cracked Conch
While you're on the islands, try the delicious meat of the conch. Cracked (also known as fried) conch is pounded and breaded in a way similar to a veal cutlet, and it is served in a number of ways, including curried or with a Creole sauce.
▶ 2. Conch Salad
Look for this ceviche-style dish. It serves uncooked conch doused in a spicy pepper and citrus sauce. It is often mixed with tomatoes, green peppers, cucumbers, and celery. Don't worry. This Bahamian cuisine isn't raw, exactly. The acid of the citrus causes a process called denaturation, which in essence cooks the meat.
▶ 3. Rock Lobsters
Otherwise known as spiny lobsters, these delicious crustaceans are a major export of the Caribbean. Enjoy this Bahamian food steamed or boiled, in salads, as patties, or in Creole-style sauces.
▶ 4. Bahamian Stew Fish
A dark roux is combined with spices, tomato, celery, and onion to make a thick red sauce that is served over a partially pan-fried catch of the day (most commonly grouper or snapper).
▶ 5. Johnny Cakes
Similar to southern American cornbread, Johnny cakes are the unofficial bread of Bahamian cuisine. A pan-cooked concoction, Johnny cakes are made of milk, butter, flour, and sugar, and are often eaten with stews and curries.
▶ 6. Pigeon Peas and Rice
Served as a side to common Bahamian food, pigeon peas and rice is a classic dish most commonly made from pork, pigeon peas (a staple bean of the Caribbean and Latin America), celery, rice, tomatoes, and thyme.
▶ 7. Baked Crab
A wildly popular dish among locals, crab is combined with bread crumbs, seasoning, and egg, and is then baked in the crab's original shell.
▶ 8. Souse (pronounced "sowse,")
This famous Bahamian dish is a stew combining onions, lime juice, celery, peppers, potatoes, carrots, bay leaves, and meat — which could include anything from chicken or sheep's tongue to pork, oxtail, or pig's feet. This is a delicious savory dish, and it's beloved for good reason.
▶ 9. Guava Duff
Take guava, fold it into pastry dough, boil it, and you have guava duff. Often served with a rum custard sauce, this local dessert is otherworldly good.
▶ Bahamian Desserts Bahamians enjoy a variety of desserts, including tarts (coconut and pineapple), guava duff, bread pudding, rum cake and cornmeal pudding. Fruit cake is eaten during the Christmas holiday. Benny and peanut cake (which are not cakes at all) are also favorites among Bahamians.
More Tidbits on Bahamian Cuisine
Popular seasonings commonly used in dishes include chilies (hot pepper), lime, tomatoes, onions, garlic, allspice, cinnamon, rum, and coconut. Rum-based beverages are popular on the island. Since the Bahamas consist of a multitude of islands, notable culinary variations exist.
Bahamian cuisine is somewhat related to the American South. A large portion of Bahamian foodstuffs is imported. Many specialty dishes are available at roadside stands, beachside, and fine dining establishments.
In contrast to the offerings in the city of Nassau and in the many hotels, "shack" type food stands/restaurants are located at Arawak Cay on West Bay Street about 15 minutes from downtown Nassau.
Bahamian cuisine is showcased at many large festivals, including Independence Day (Bahamas) on July 10 (during which inhabitants prepare special dishes like guava duff), Fox Hill Day (second Tuesday in August), and Emancipation Day.
Some settlements have festivals associated with the traditional crop or food of that area, such as the Pineapple Fest in Gregory Town, Eleuthera. Bahamian traditions and food have been exported to other countries with emigrants.
Junkanoo and 'Rake'N'Scrape Fantasy Fest in Key West, Florida includes a two-day street party known as Goombay held in Key West's Bahama Village neighborhood. It is named after the goombay goatskin drums that generate the party's rhythms and held in celebration of the heritage of Key West's large Bahamian population with food, art, and dancing.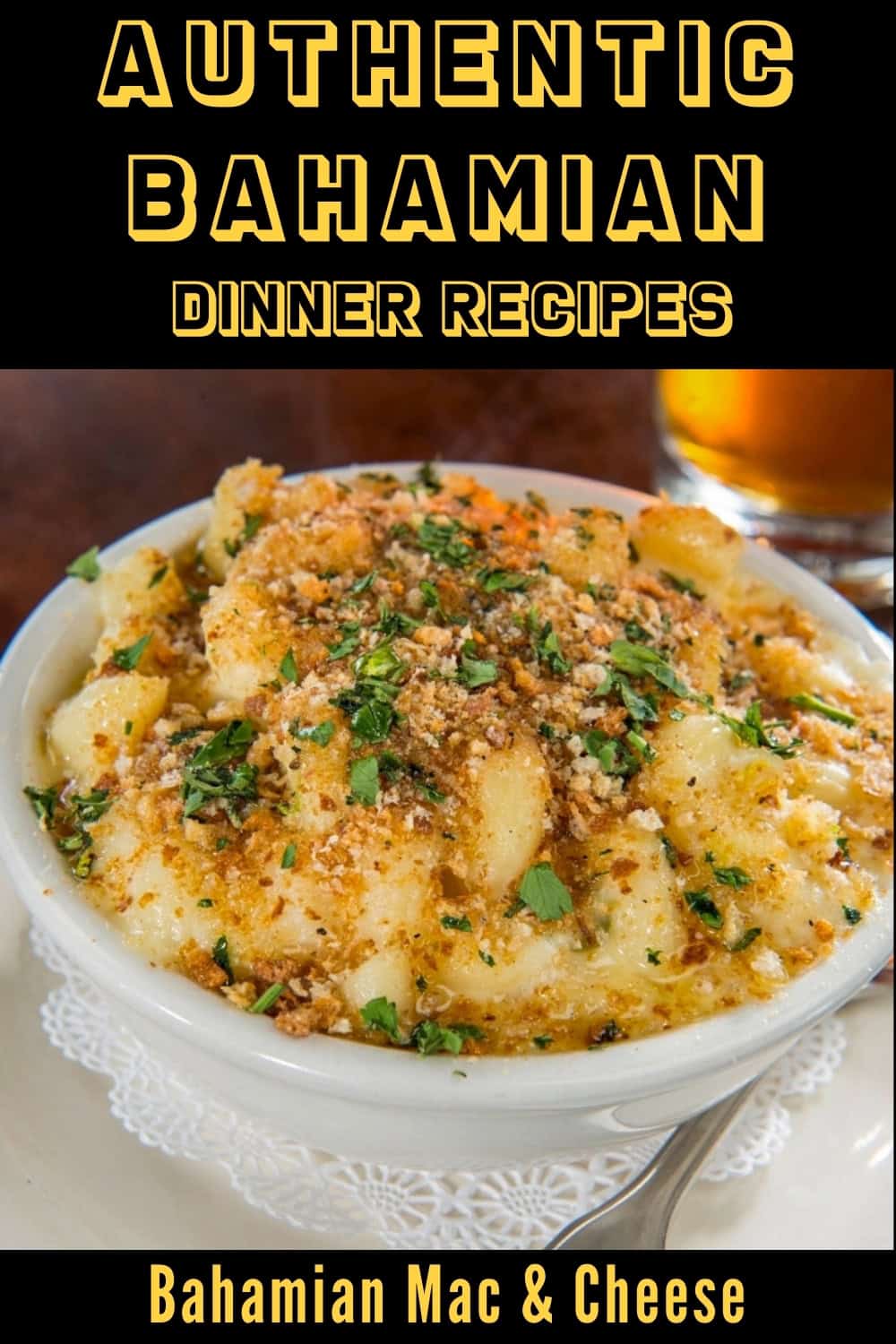 24 Best Traditional Bahamian Recipes
---
---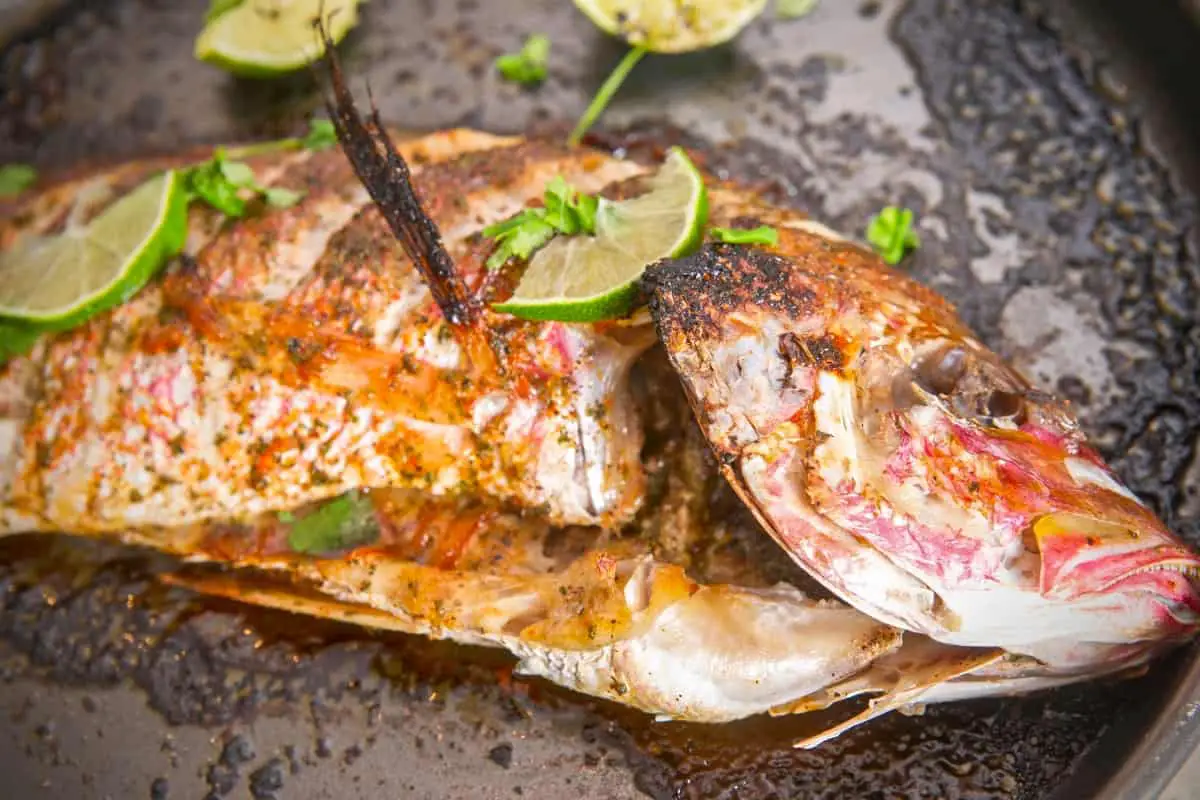 My husband is half Jamaican and so I thought I'll prepare the fish adapting a recipe from the islands. I made some substitution so I can use some of my own spices and I broiled instead of grilling because I do not own a grill – YET!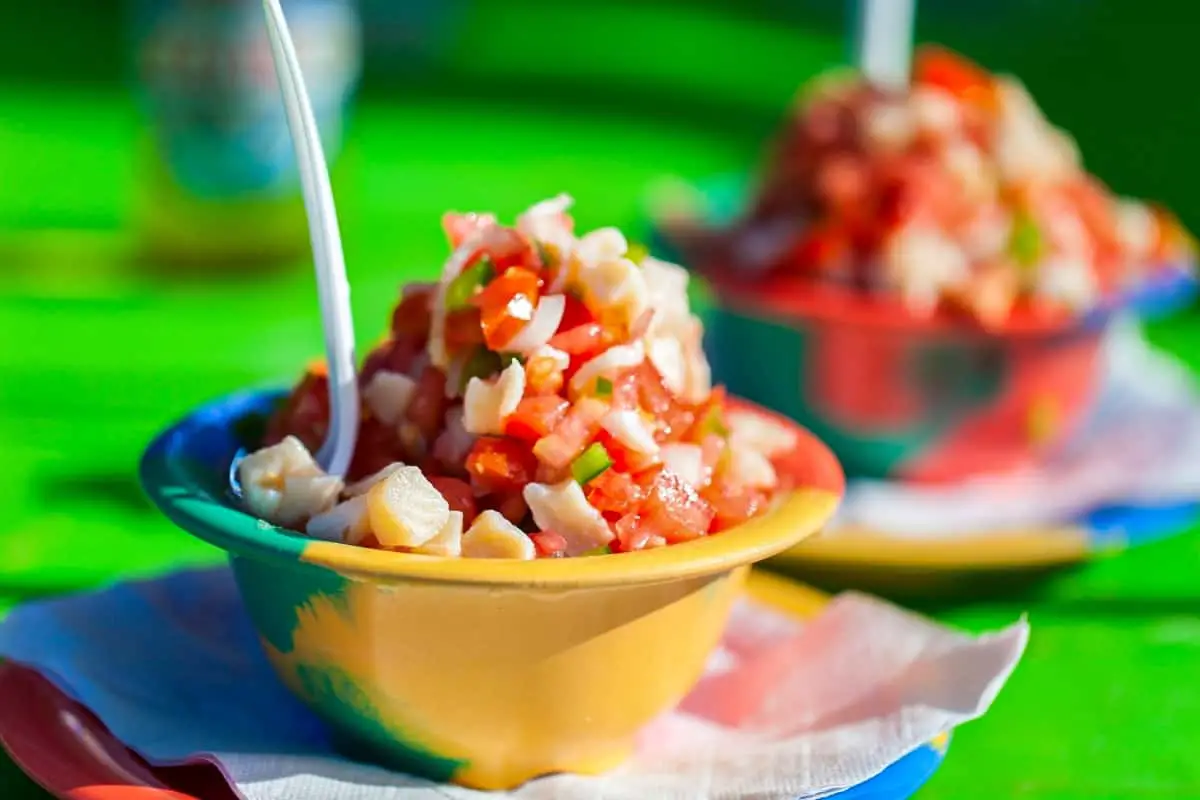 Enjoy a taste of the Caribbean at home with this refreshing raw seafood dish. Authentic Conch Salad is delicious to serve as an appetizer or side with your favorite Bahamian foods!
No trip to the Bahamas is complete without a taste of conch, the Bahamian staple that's used in a number of dishes. One of the best known is conch salad, which is an acidic dish made with diced conch meat and chopped green pepper, onion, and tomato that's tossed with a marinade of fresh lime, lemon, and orange juice.
The colorful dish is a refreshing treat on a hot day — especially when you sprinkle with salt and pepper, sit back, and let the citrus explosion dominate your taste buds.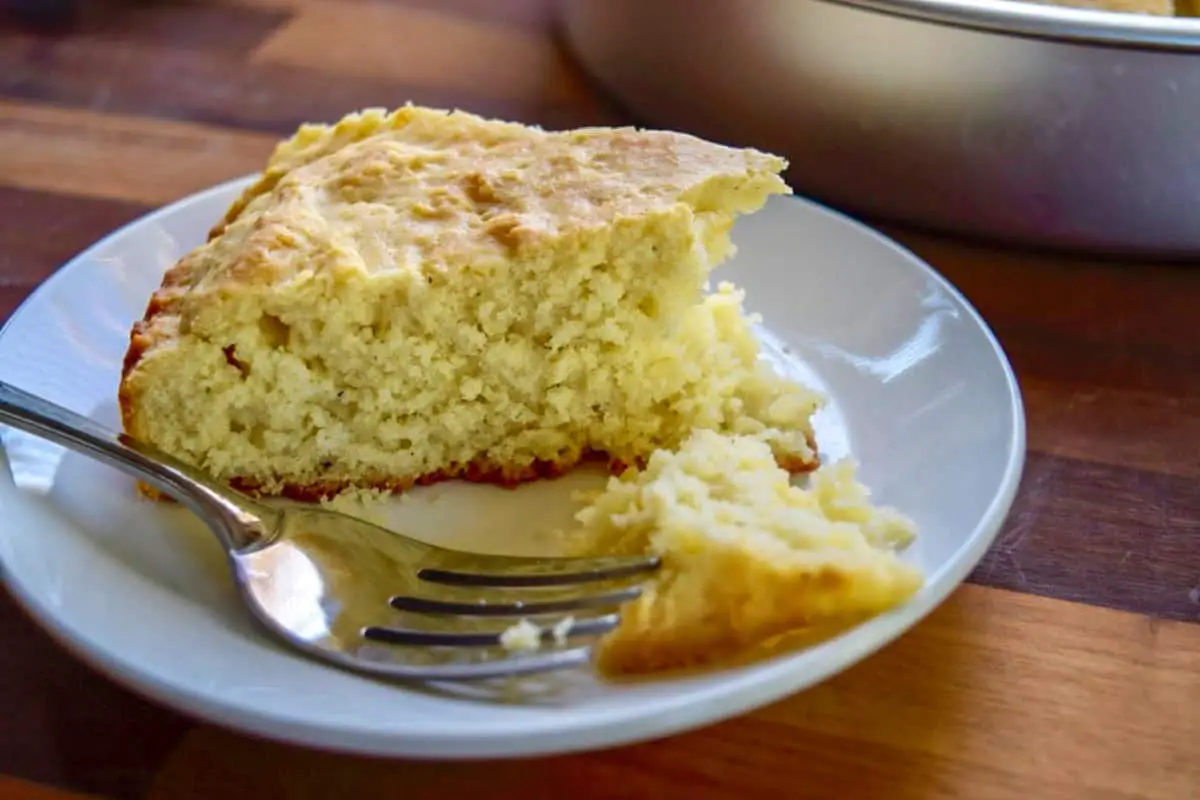 If you're looking for something a tad sweet, grab a piece of Johnny cake. Its simple flavoring comes from a handful of ingredients: flour, milk, butter, sugar, and baking powder.
Best served in wedge-shaped pieces straight from the oven, this dense bread is usually eaten as a snack or side dish. It's believed to have been created by indigenous people of North America and came to the Bahamas.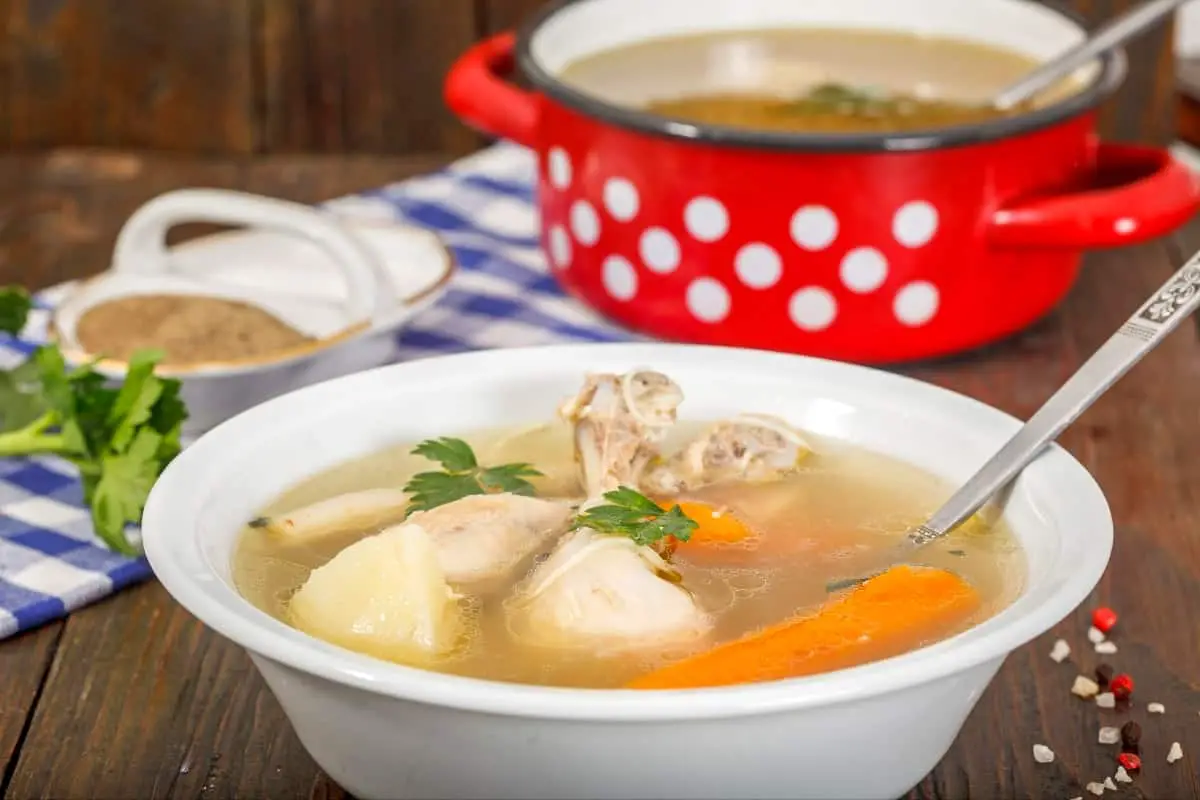 Chicken souse is a Bahamian soup that like other souses, is a clear broth where the meat and the vegetables are boiled down in the juice of fresh citrus.
Chicken souse is a hearty soup made with a medley of onions, bell peppers, potatoes, carrots, celery, and fresh lime juice. Chicken is commonly added. Add some hot pepper to spice it up or enjoy the clear broth in its simplicity. The combination of simmering ingredients evokes an aroma that'll have you reaching for a bowl (or two) before the veggies are even tender.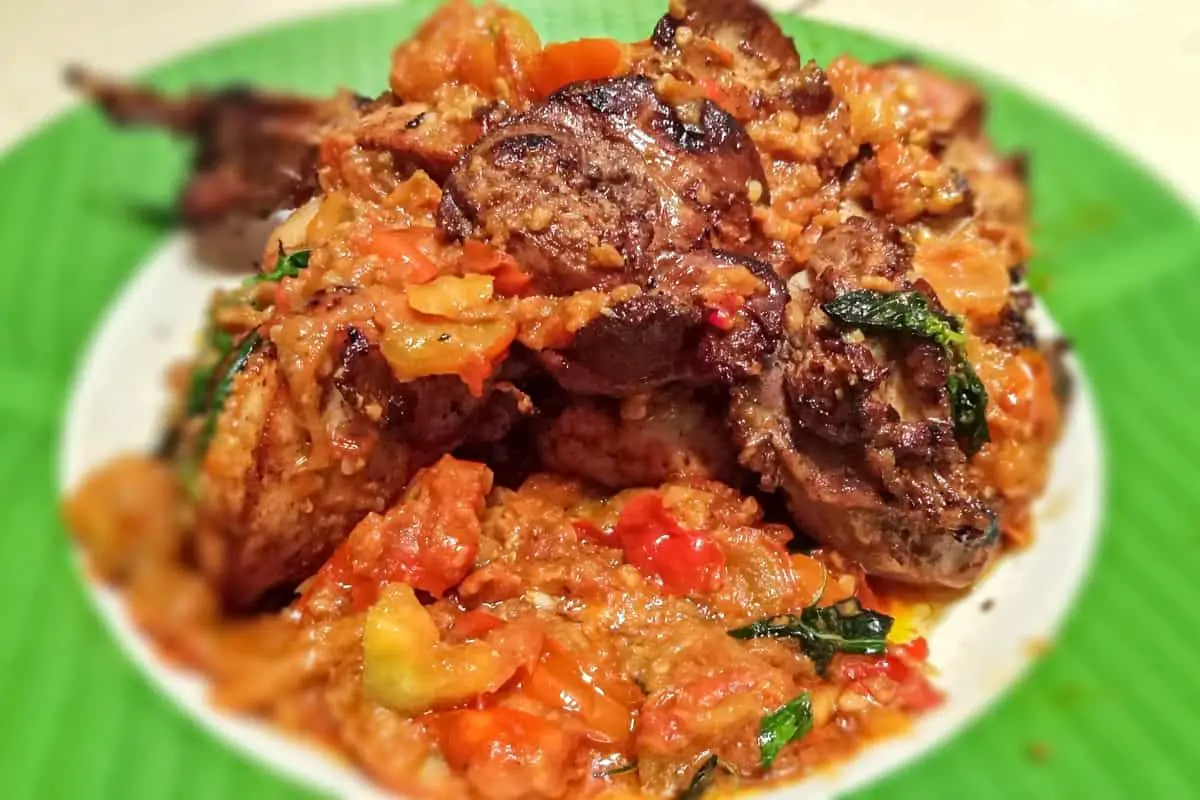 What I love most about this Spicy Bahamian Chicken Recipe (other than the wave of Caribbean flavors washing over me as I cooked it), would definitely be how easy it is to make. This one-pot recipe takes about 5 minutes to prepare and then it is off to the oven.
You don't have to make this spicy, I just have a preference for spice, especially when it comes to chicken.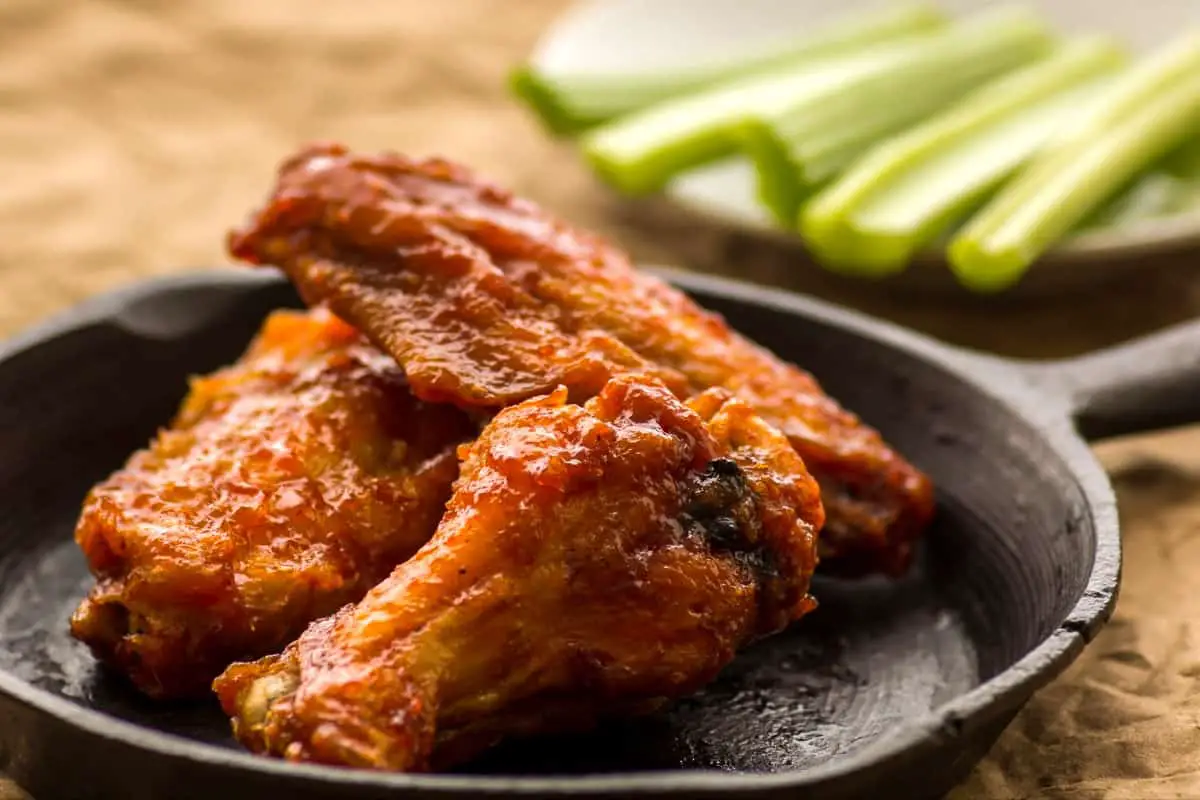 Crispy chicken wings with a sweet and spicy Mango Habanero Sauce with a hint of dark rum and maraschino cherry juice. Garnished with diced mango. Tasty, zesty, spicy and great for every every occasion.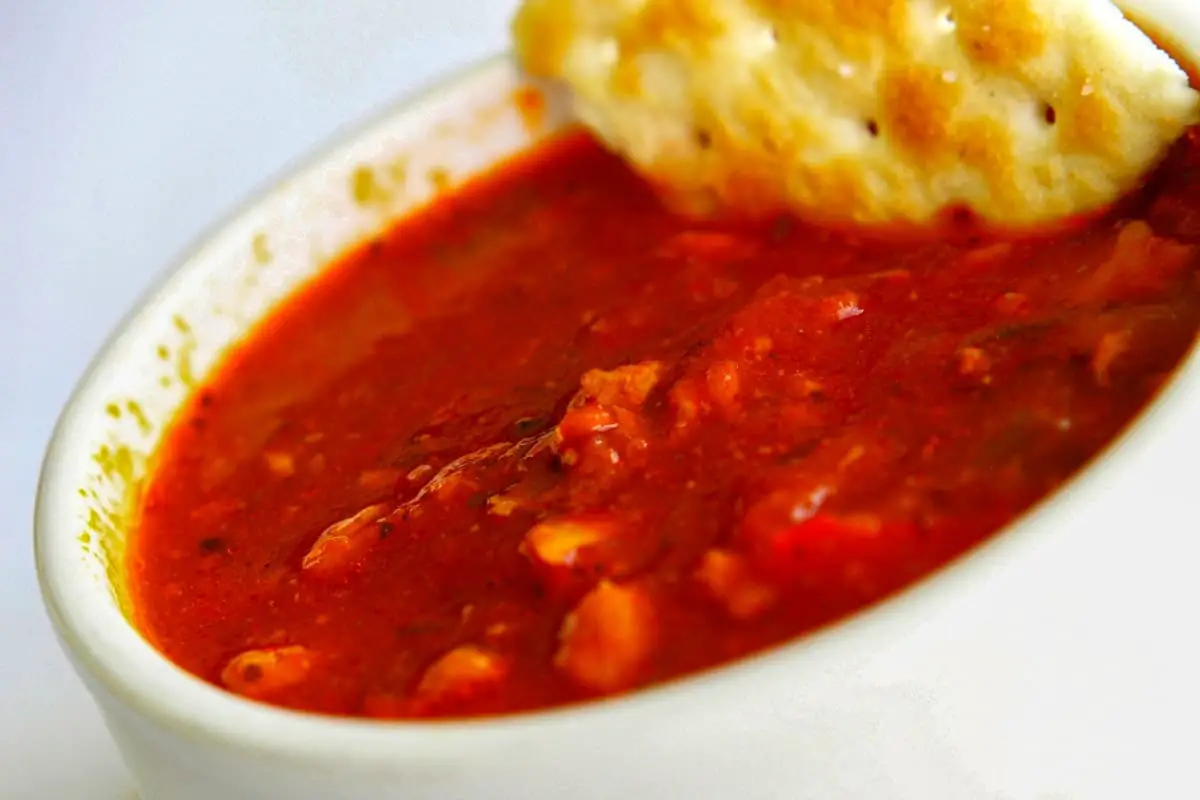 In the early 1800s, people from the Bahamas began migrating to the Keys. These immigrants were called conchs because of the sea snail they like to eat of the same name that was their staple food. By 1891, it is estimated that a third of the Key West population was Bahamian.
This explains why the word conch is so much a part of the area's heritage. Natives of Key West, Florida, and the Bahamas proudly call themselves Conchs.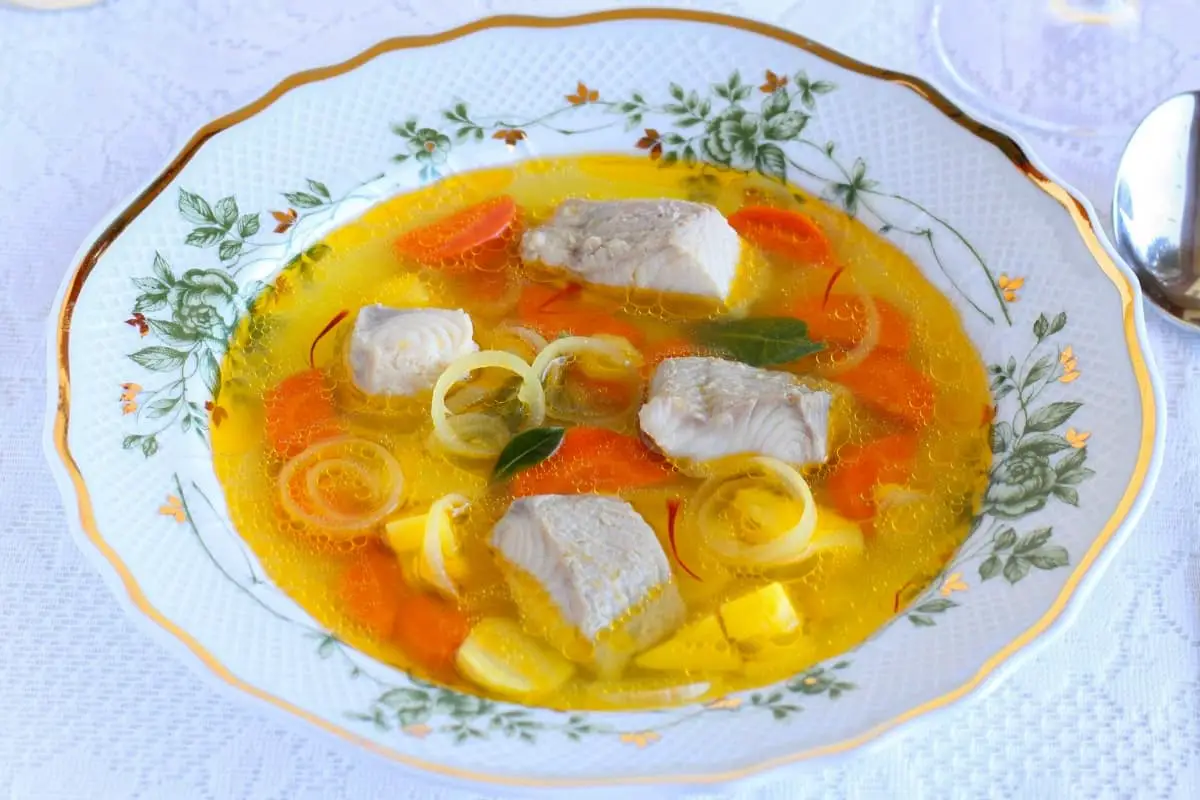 Come on now!! Don't scrunch your nose like I did when I heard about boiled fish a few years back. Give this Bahamian delicacy a chance and get pleasantly surprised with the bowl packed full of flavors.
It has tender flaky fish in a broth seasoned with plenty of lime juice, thyme, some kind of hot pepper, along with onions and potatoes and that unmistakable presence of your favorite bacon.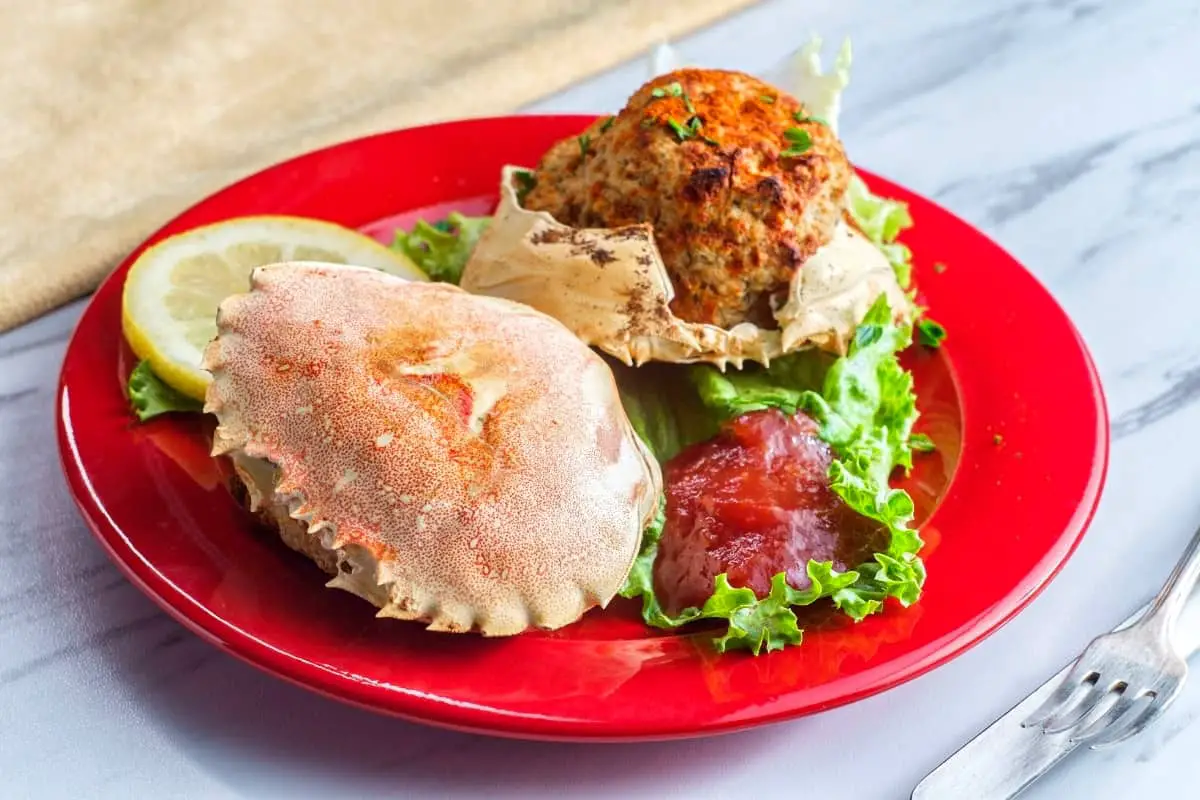 Baked stuffed crab is a Bahamian dish that is typically served as an appetizer. It is prepared with Dungeness crabs, bread crumbs, butter, onions, bell peppers, thyme, and lemon juice. The meat is taken out of the crab and cooked with other ingredients.
The combination is then stuffed into crab bottom shells, which are subsequently baked until lightly browned. When served, the dish is drizzled with lemon juice and garnished with fresh lemon slices. It is recommended to serve baked stuffed crab with steamed rice, vegetables, or baked potatoes on the side.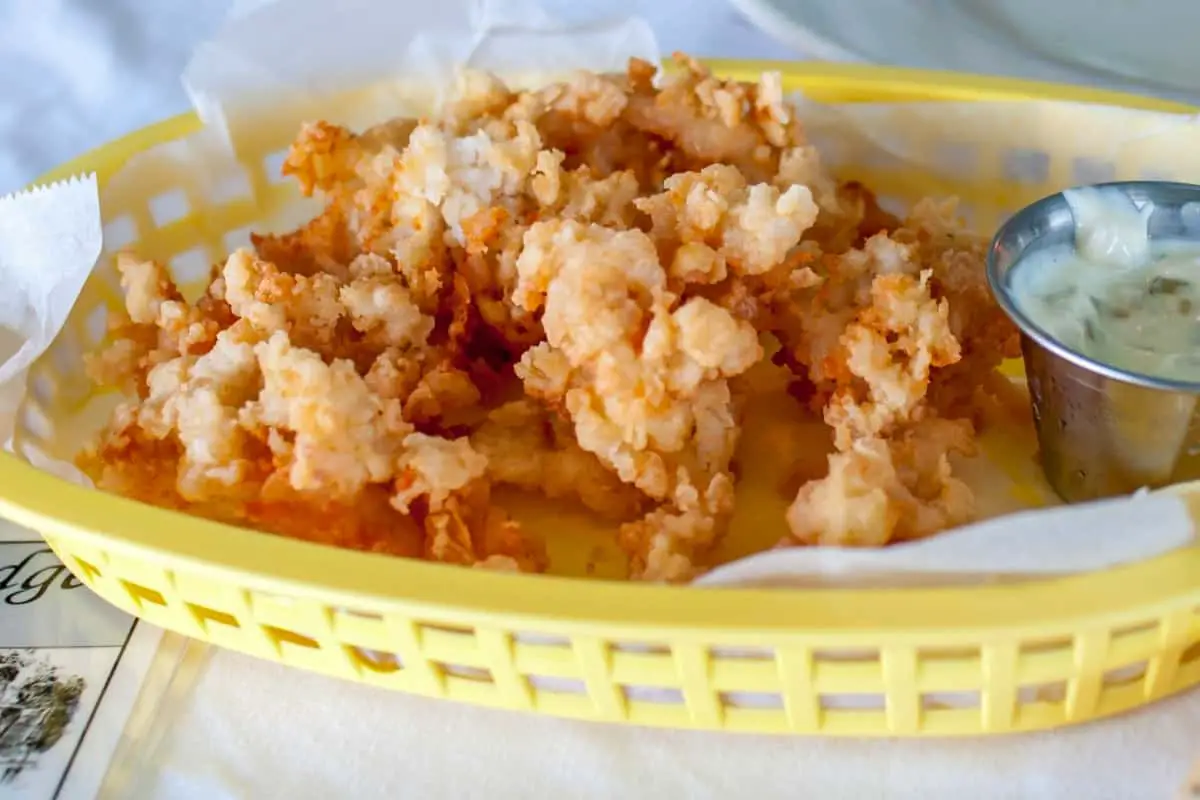 Cracked conch is one of the most popular Bahamian dishes – conch meat is breaded in a batter made with flour, then deep-fried until golden and crispy. The name of this dish refers to a method of tenderizing the tough, chewy meat with a meat mallet or a frying pan.
These golden conch nuggets are typically paired with french fries or peas and rice. When paired with french fries, the dish is usually served on a sweet bread roll with ketchup or hot sauce on the side. It can also be consumed as an appetizer when it is served with fresh lime juice and goat pepper sauce.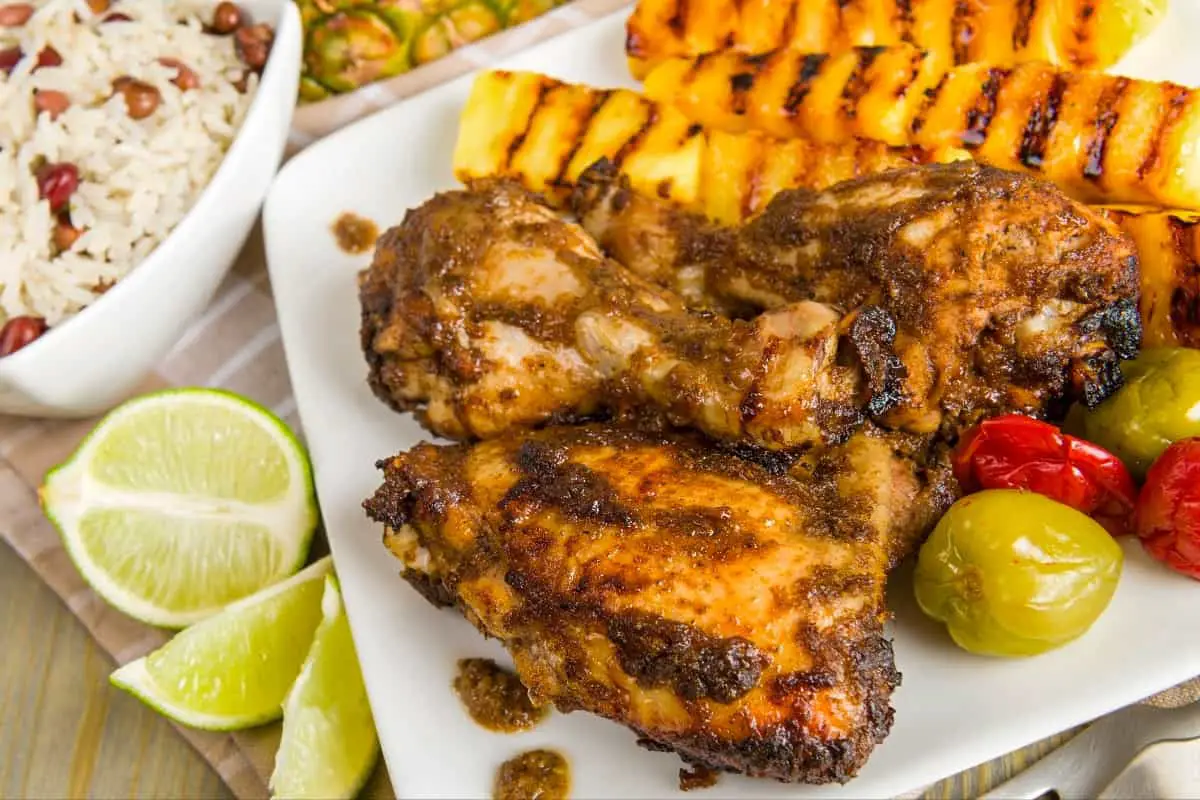 Back in the 17th century, the Cormantee hunters who inhabited Jamaica were the first to use jerk seasoning to preserve meats that were then smoked over pimento wood. Today, it's become a favorite way to add a zesty taste of the islands to meats and seafood
The distinctive jerk spice blend and slow grilling method give meats and seafood a unique spicy-sweet taste while leaving meat tender and tasty. The four key ingredients in jerk cooking are Scotch bonnet peppers, allspice berries, scallions and thyme.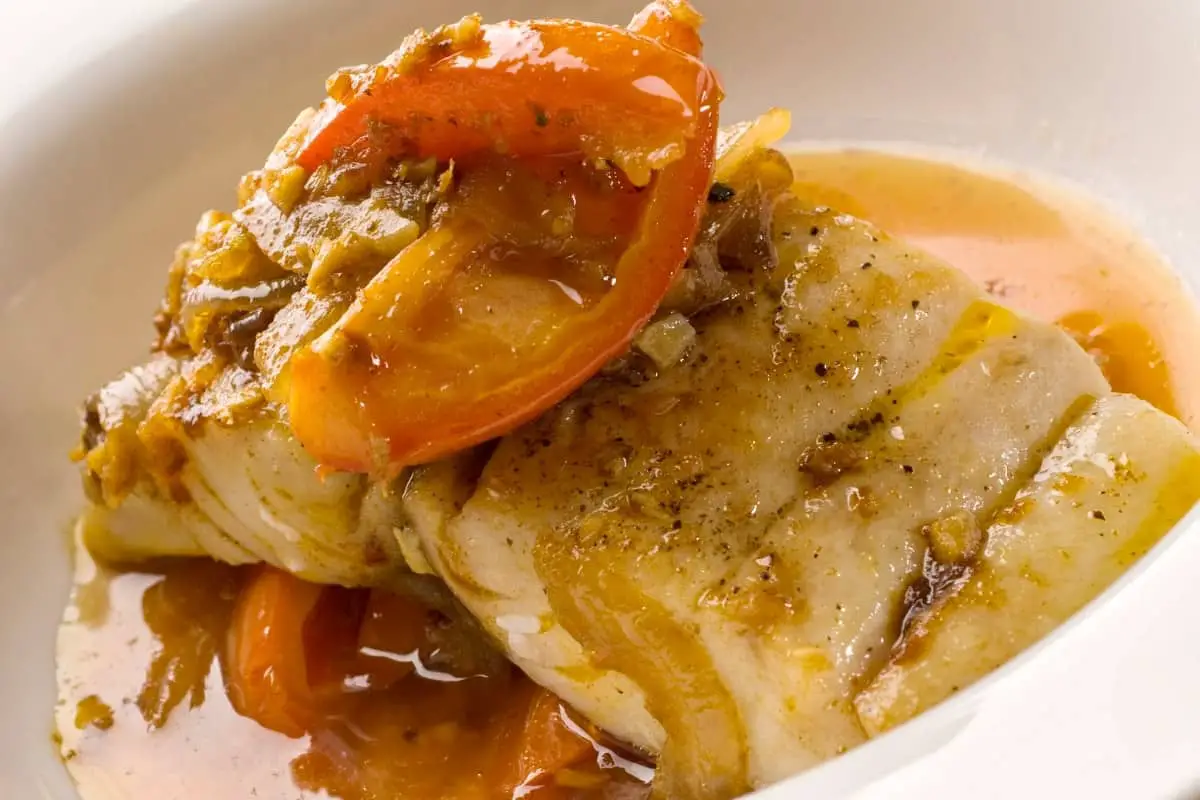 Caribbean flavors like lime and tropical fruit garnish this healthful fish and pasta dish. Cooked mahi mahi flesh is lean and sweet with a firm texture and large flakes. It is a popular choice for grilling because it doesn't fall apart easily. It can also be sautéed, broiled, baked or used in soups, and its mild flavor works well with Caribbean and Pacific Rim spices.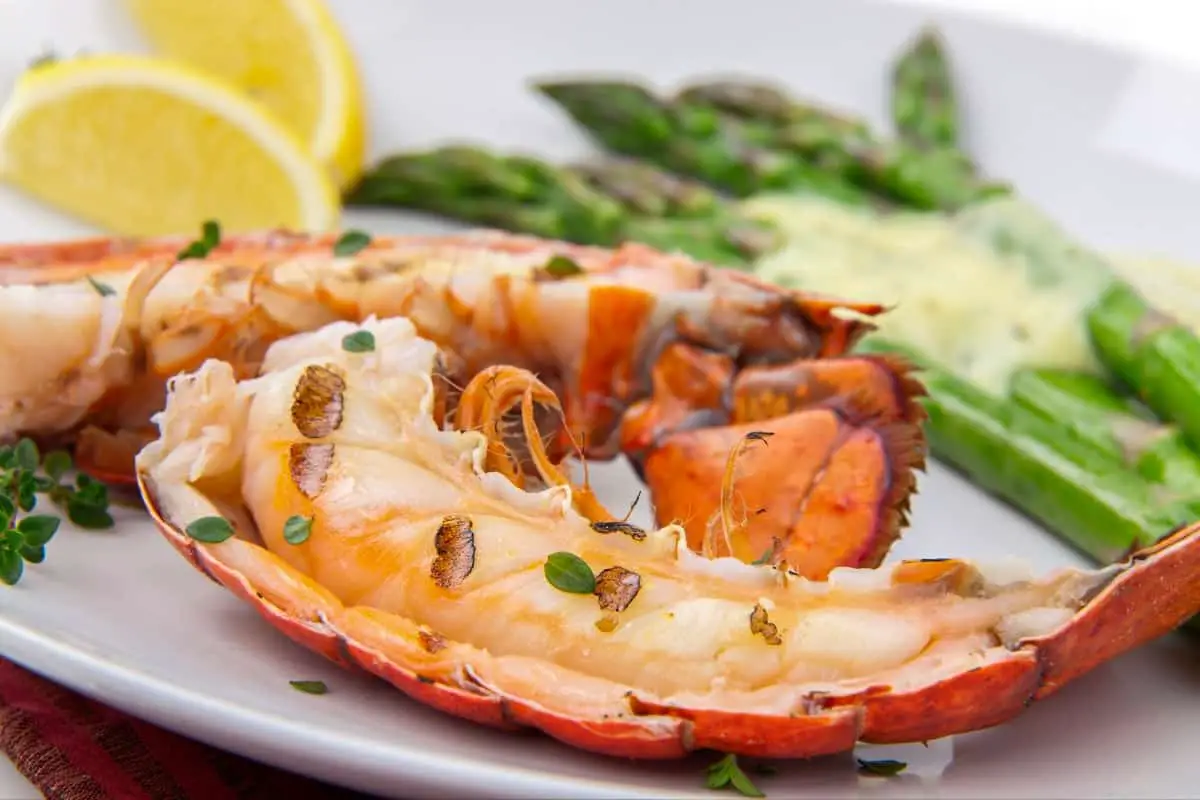 The Best Easy Broiled Lobster Tails Recipe – the easiest, most delicious way to make broiled lobster tails in your oven in just 10 minutes!
The best juicy, tender, and delicious recipe to broil lobster tail in the oven for a restaurant-style lobster tail dinner in under 10 minutes – perfect to dip in melted butter or a butter sauce. Truly one of our favorite Bahamian Dishes.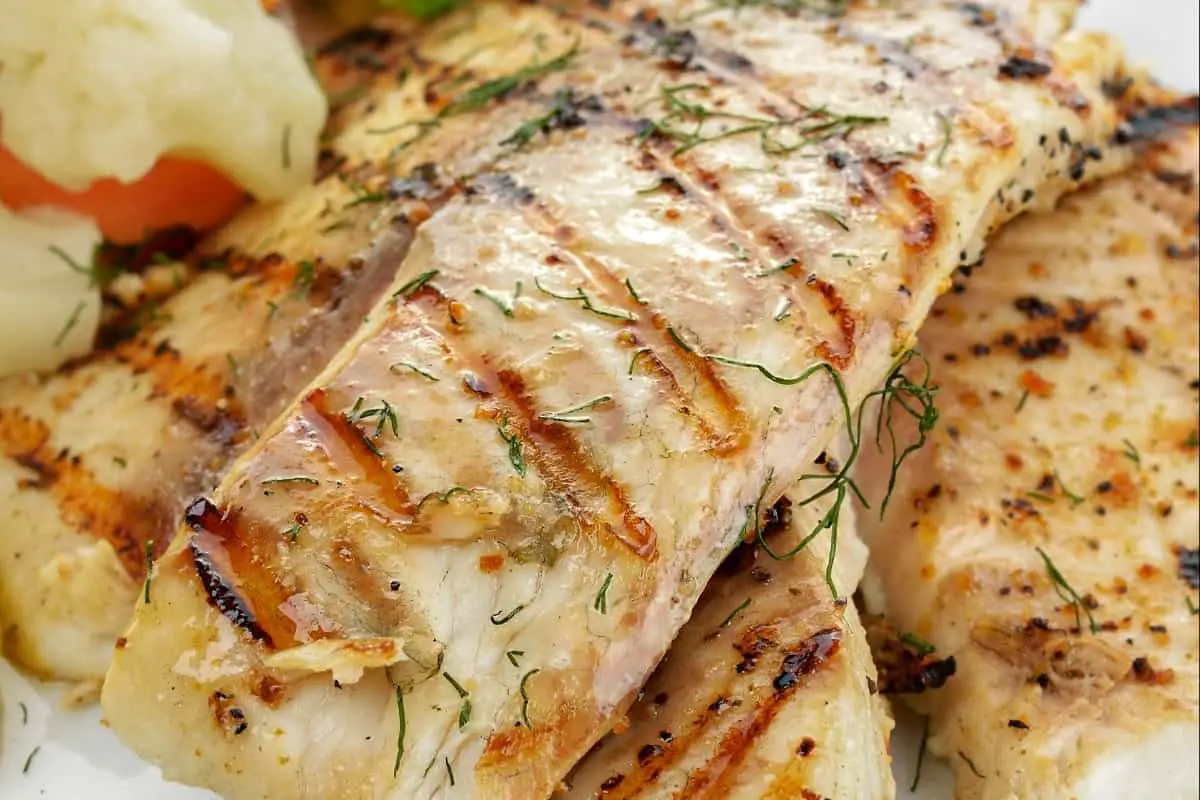 This recipe comes from a cook shack in Nassau in the Bahamas, but it typifies the way fish is cooked throughout the Caribbean. You start with fish so fresh it was swimming just a few hours earlier.
You rub it with a Bahamanian food called goat peppers — similar in size and heat to the fiery Scotch bonnet — then marinate it in a mixture of garlic, ginger and fresh lime juice before grilling. You'll marvel at how something so simple can light up your mouth.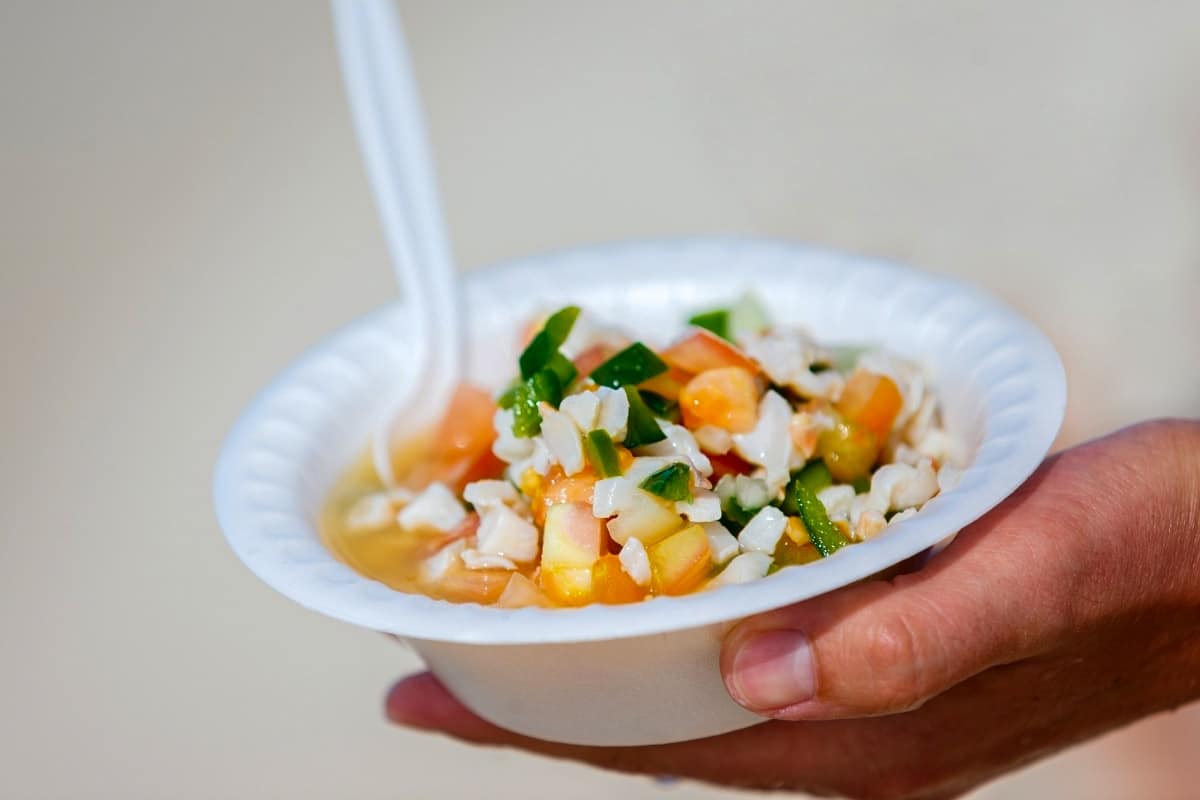 Take time to seek out the highest-quality conch available. It should be very white in color and have almost a sweet smell, similar to that of a fresh scallop.
Conch ceviche is a Bahamian twist on the classic ceviche, made with conch meat as the key ingredient. These Bahamian Dishes typically consists of conch meat, tomatoes, red onion, scotch bonnet peppers for heat, and diced mango for a small touch of sweetness.
This ceviche variety is typically dressed with freshly squeezed sour orange and key lime juice. After the dish has been seasoned with salt and pepper and tossed, it should be served immediately.
The Bahamas is home to various appealing exotic fruits, but guavas are the most loved. Guava duff is a spongy cake made with diced guava fruit and dough that's rolled to create a spiral of guava in the center before being cooked. It's then served with a coating of sweet butter rum sauce. It's tedious and complex to make, but the end result will have you licking your fingers clean.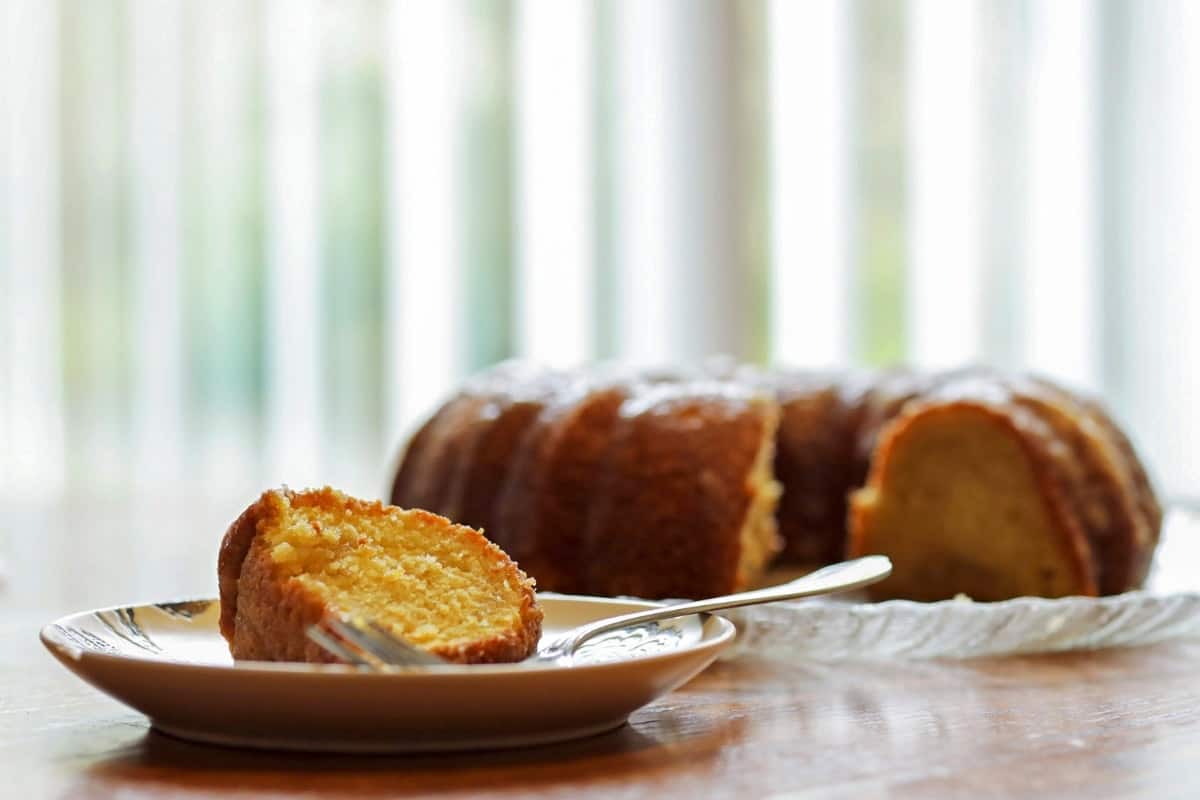 This Rum Cake Recipe is a moist, flavorful and delicious dessert from The Bahamas! The cake is cooked in a bundt pan, then drizzled with a Sugar-Rum Syrup.
Dense and buttery, rum cake is made with traditional baking ingredients like flour, baking powder, baking soda, salt, sugar, unsalted butter, buttermilk, vegetable oil, vanilla extract, and eggs. Once the bundt cake cools, a flavorful thick butter rum sauce is drizzled over the cake. This Bahamian Food is a crowd pleaser perfect for any occasion.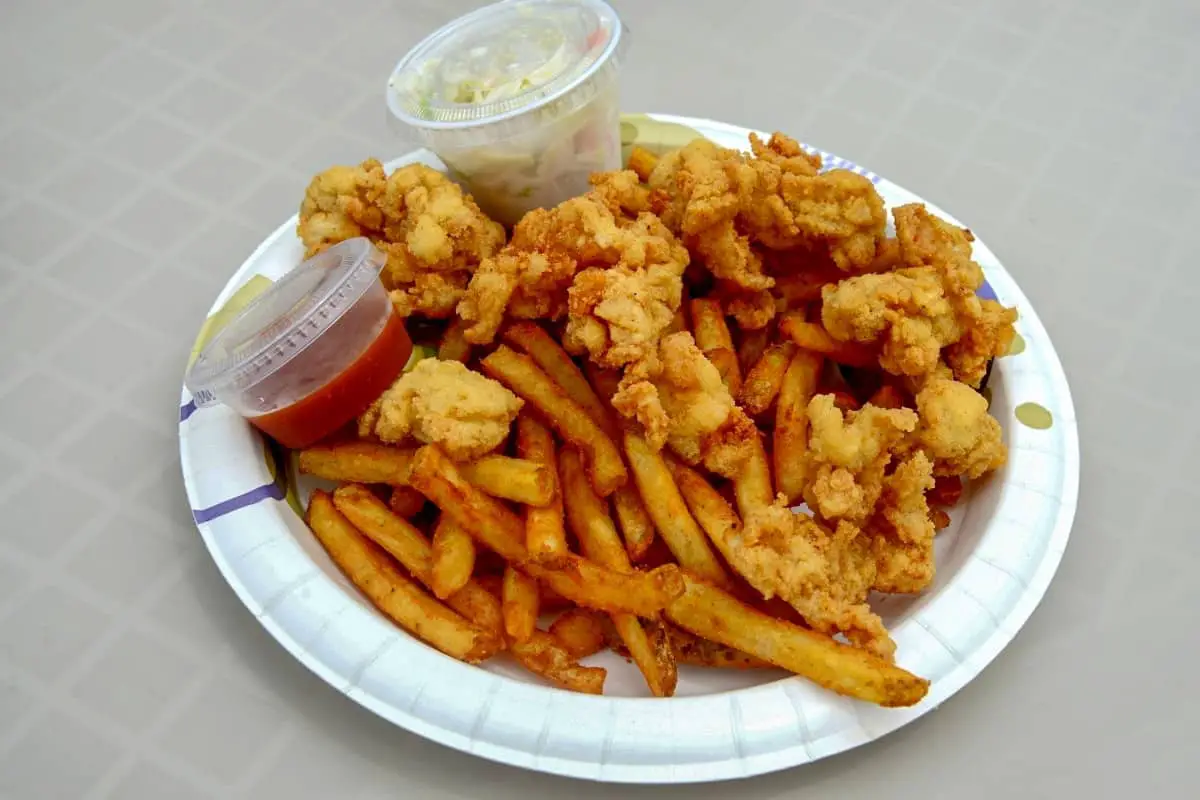 A delicacy of Caribbean and Creole cuisine, conch fritters are the national dish of sunny Bahamas. It consists of pounded, tenderized conch meat that is fried in batter with tomatoes, onions, celery, bell peppers, and various, often peppery seasonings.
Conch meat is combined with vegetables because it takes a lot of effort to obtain a small amount of meat, and it's a way of making every bit of meat count. Usually tough and sturdy, conch meat greatly benefits from being cooked in tiny, diced pieces.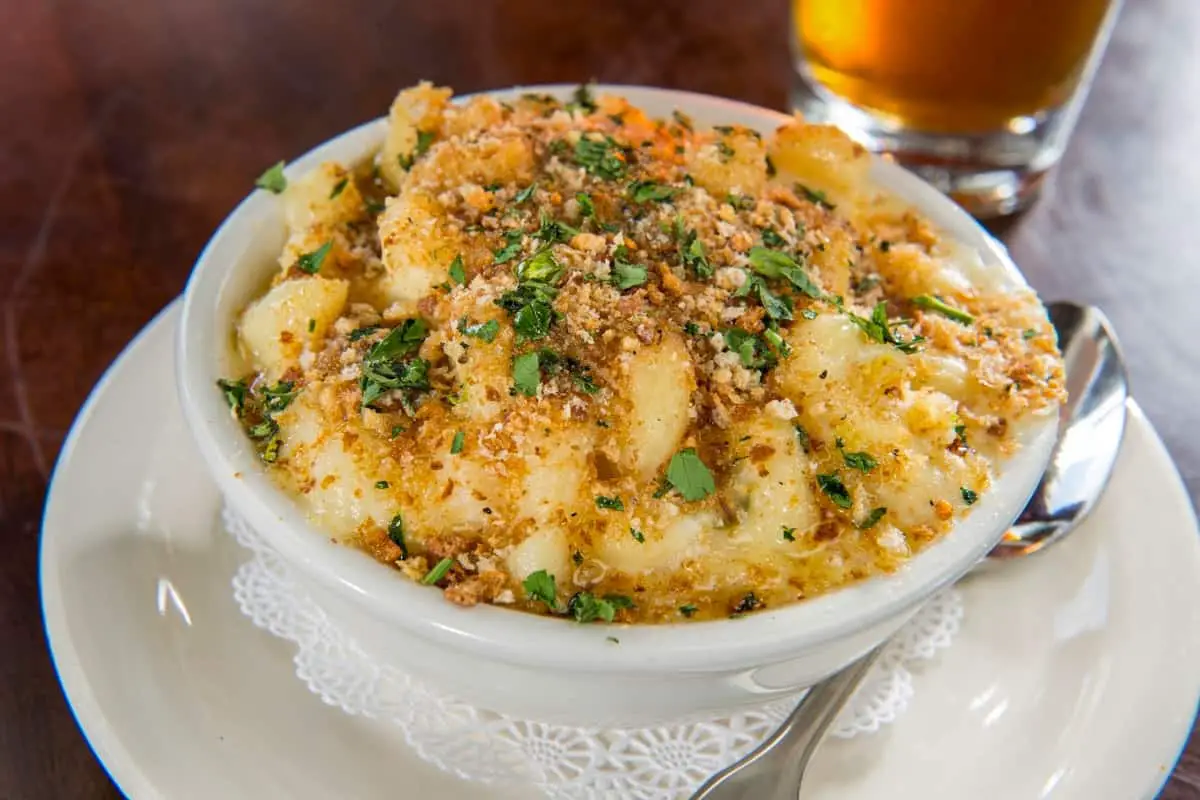 First off it is not your typical baked Macaroni and Cheese. Instead of a roux based cheese sauce, our version of this Bahamian  dish has an egg custard base. A combination of eggs, butter, and evaporated milk make up the custard.
Making it denser while having creamy interior with a crunchy exterior. Absolutely delicious and extremely easy to put together. Once cut into squares the egg custard holds its shape.
The addition of bell peppers (any color) and onion take it to another level. In our version we add 1 scotch bonnet pepper that adds a unique flavor without too much spice.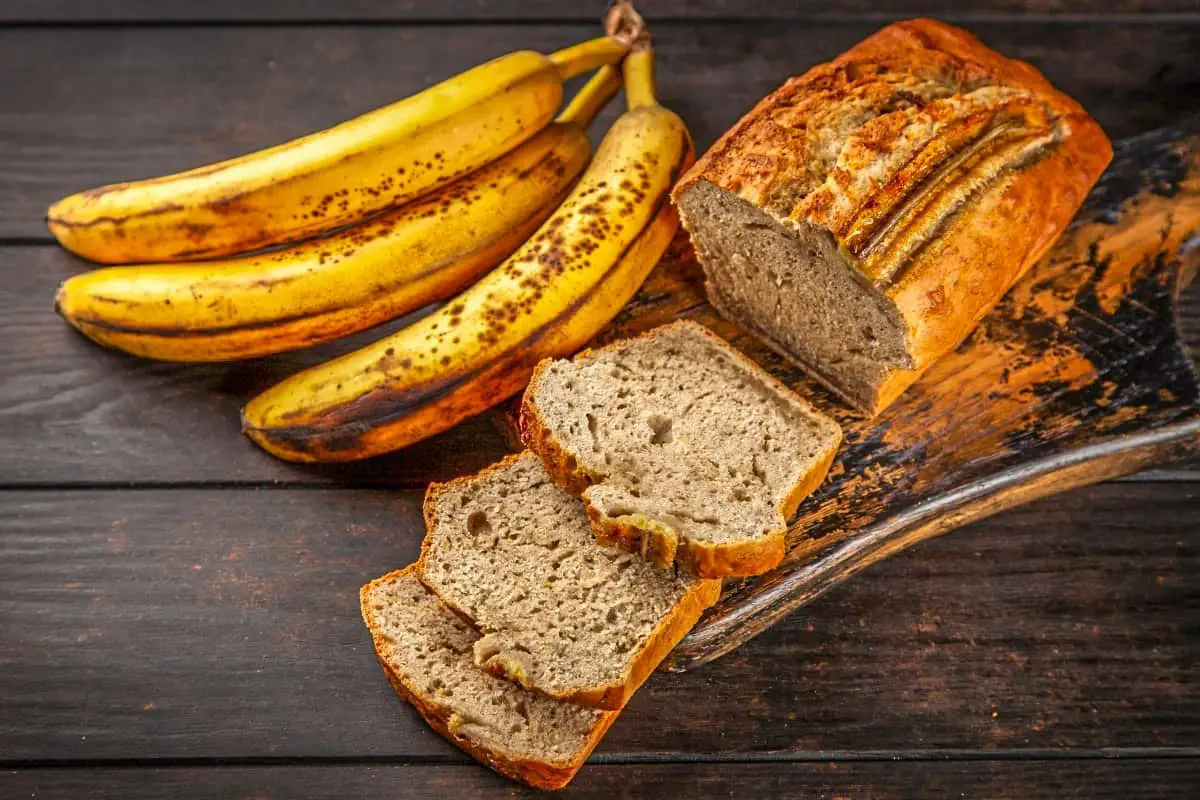 Inspired by the flavors of the Bahamas, banana bread gets an island twist with the addition of shredded coconut, macadamia nuts and a delectable buttery spiced rum sauce. Plus, the recipe is naturally sweetened and uses wholesome ingredients!
We made the recipe a little more "Bahamian", we made a buttered rum sauce (similar to what goes on a Caribbean rum cake) to serve with our island banana bread. The results were simply DIVINE.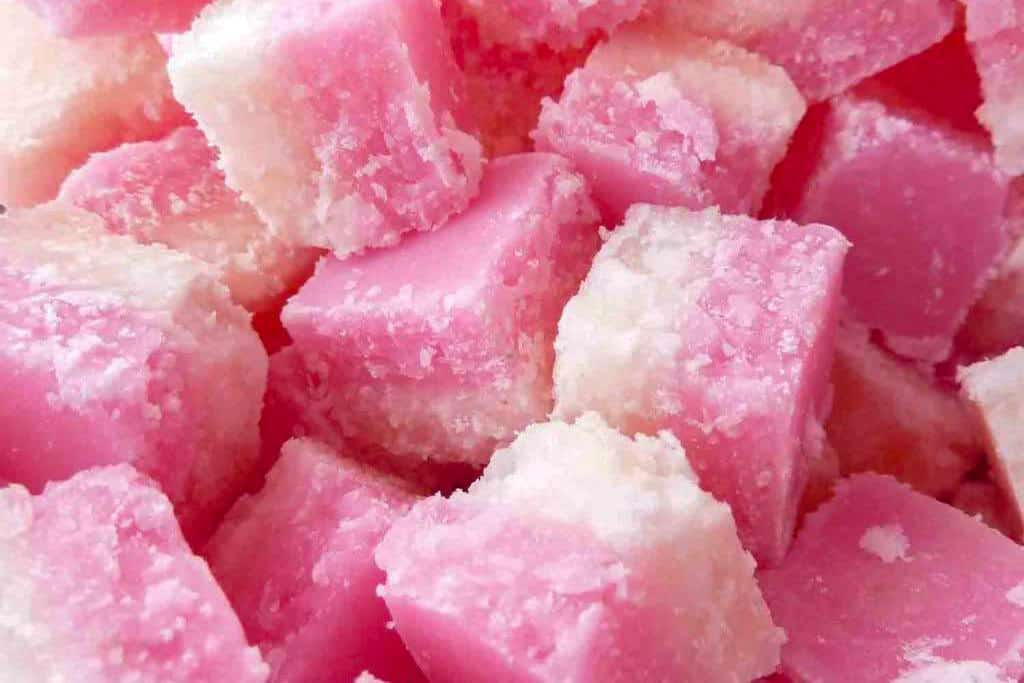 The plethora of coconut palm trees on the islands allows for creativity in cooking and baking.
With just a handful of simple ingredients, you can create these delectable pink and white beauties. They are pleasing to both eye and palate alike. Bahamian Dishes.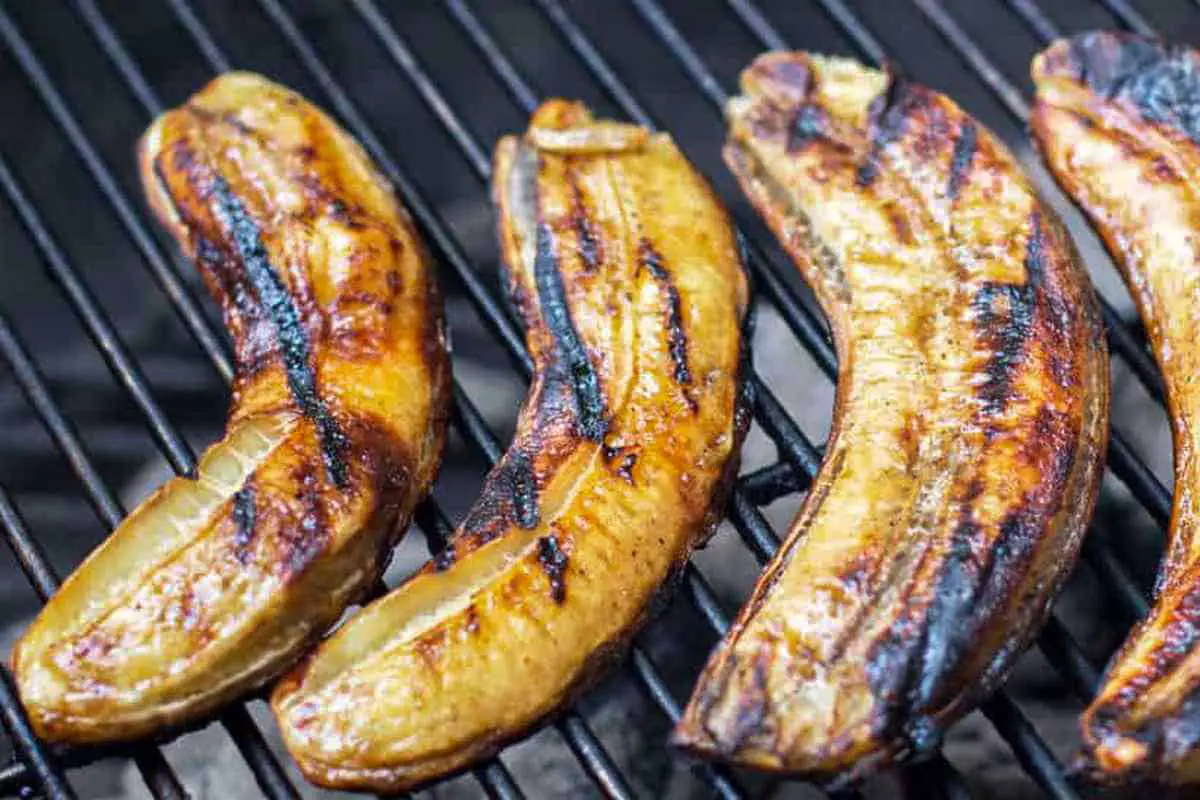 These grilled bananas are the perfect dessert following a cookout. My family was skeptical at first, but everyone tried the recipe and they all agreed it was delicious. I use coconut rum from the Bahamas.
A sprinkle of brown or cinnamon sugar (or a light drizzle of chocolate or maple syrup) would be great to add.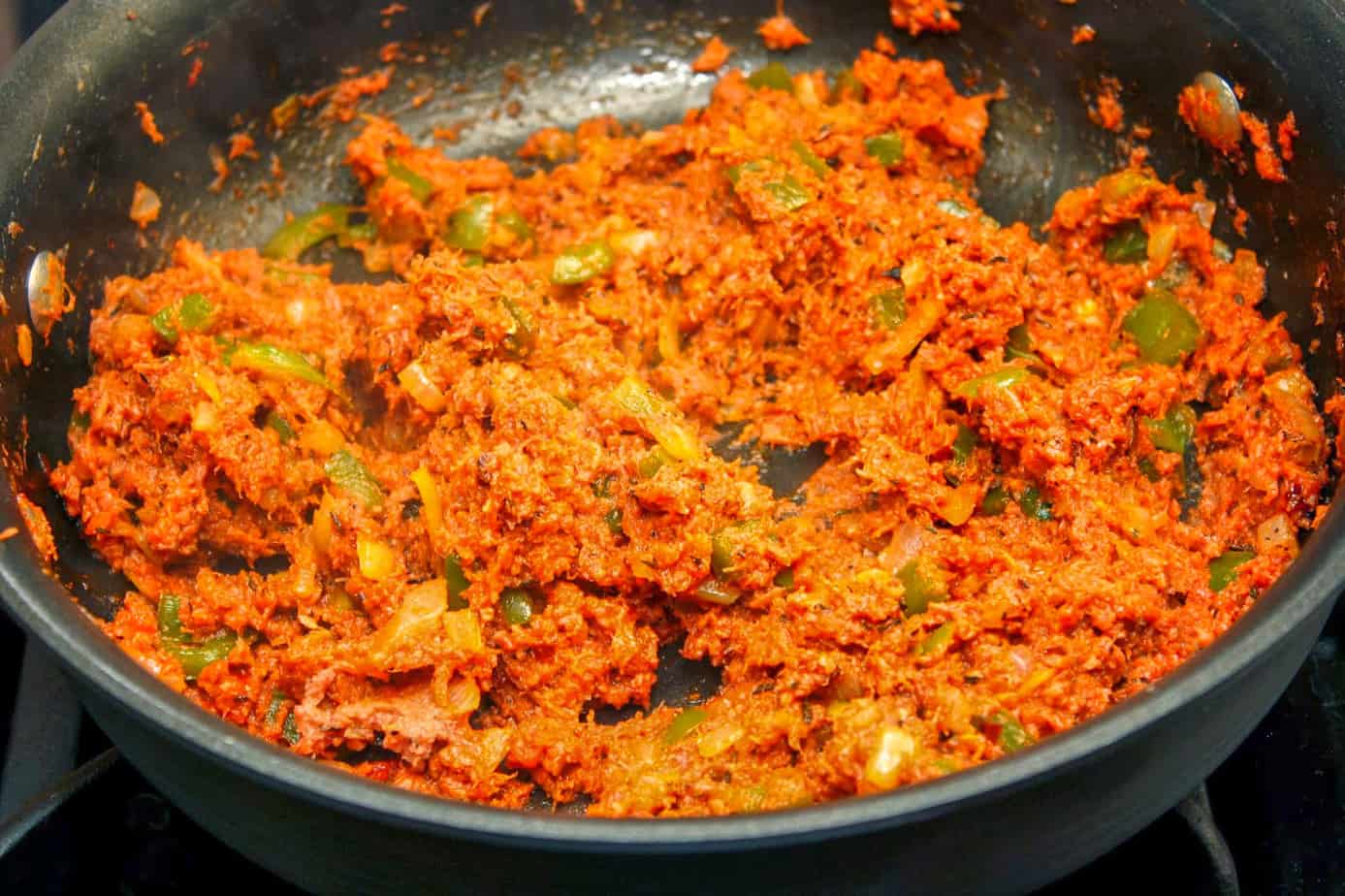 Among my favorite Bahamian dishes of comfort foods is a dish called Fire Engine. I've been looking for a Fire Engine recipe for ages, so I was happy to find one. Though traditionally served over grits, Fire Engine can also be served over white or brown rice.
Fire engine is a very popular breakfast dish in the Bahamas. It's composed of steamed corned beef and vegetables, then served over rice or grits. It sounds strange but I swear it's delicious. If you like more heat, add diced hot pepper or hot sauce to taste while cooking.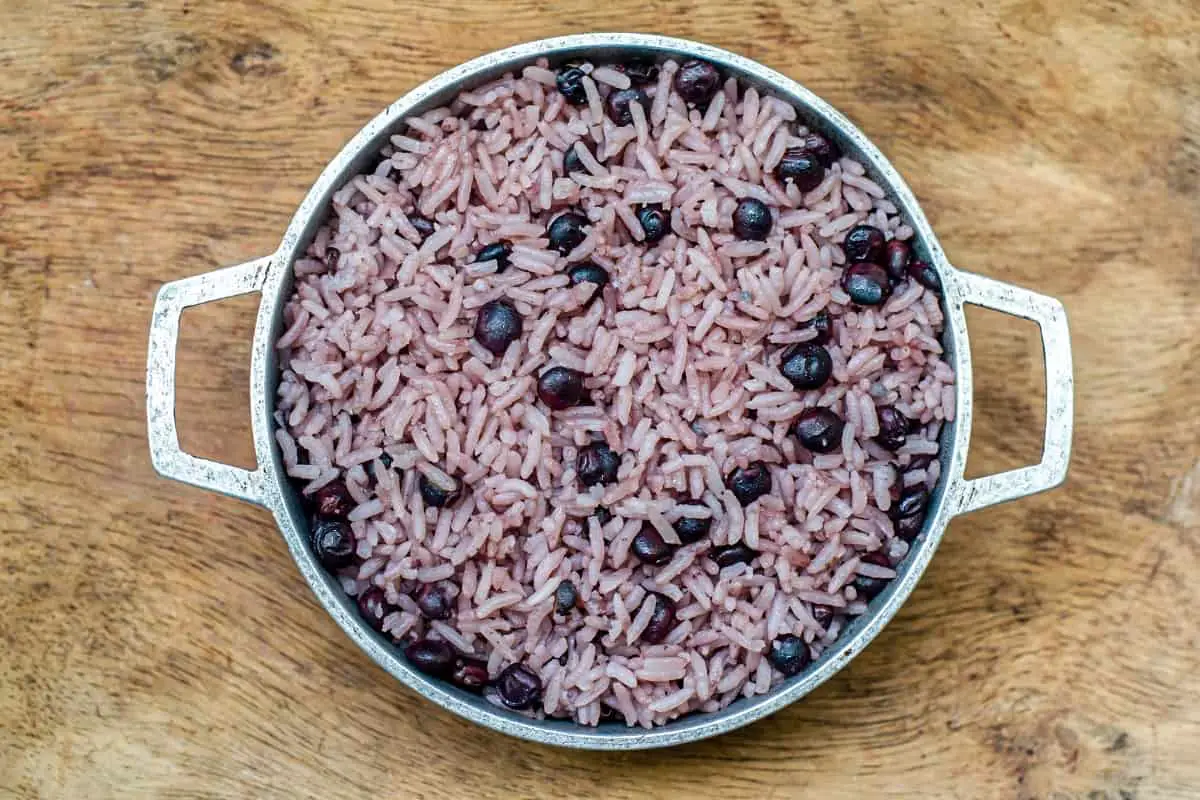 This Pigeon Peas and Rice recipe from The Bahamas is a country staple and delicious one-pot wonder. Bacon fries in a pan and then cooks alongside rice and peas to make a savory, comforting side dish or main meal!
Grab a fork and dive into a mound of pigeon peas and rice, a signature side dish that goes with virtually everything. The name says all that you need to know as the dish is based around rice and pigeon peas, which is a legume originally from India.
Other ingredients include tomatoes, onions, tomato paste, salted pork, and a perfect mix of spices. All the ingredients work together to produce a browned, flavorful pot.
---
For complete photos and videos of our trips, visit our photos on our Facebook Page
You May Want to Join Our Boondocking Group on Facebook For More Information