Bahamian Cuisine includes fish, shellfish, lobster, crab, and conch, as well as tropical fruits, rice, peas, pigeon peas, potatoes, and pork. Bahamian Cuisine is the foods and beverages of The Bahamas.
What Are The Bahamas Known For?
1. Pristine white sand beaches and turquoise waters
2. Pink Sand Beaches
3. Having a multitude of islands you can visit (over 700 islands)
4. Fantastic Scuba Diving and Snorkeling
5. Cave Diving
6. Sport Fishing & Bone fishing
7. The Swimming Pigs of Exuma
8. History of Pirates
9. Pirate Forts
10. Junkanoo Festival (the Bahamian version of carnival)
11. Historic Lighthouses
12. Delicious conch dishes & other seafood
What is The Most Popular Dish in The Bahamas?
Cracked conch is one of the most popular Bahamian dishes – conch meat is breaded in a batter made with flour, then deep-fried until golden and crispy.
What is the National Dish of The Bahamas?
No surprise here! Conch, pronounced "konk," is a local staple and the national dish of The Bahamas. This mollusk is found throughout regional waters and its meat is prepared in a variety of ways.
This is the meat from an oversized sea snail. It is native to the coasts of the Bahamas, Florida Keys, the Caribbean, and Bermuda. The meat of conchs is eaten raw in salads or cooked in burgers, chowders, fritters, and gumbos. All parts of the conch meat are edible. Conch is indigenous to the Bahamas and is typically served in fritter, salad, and soup forms.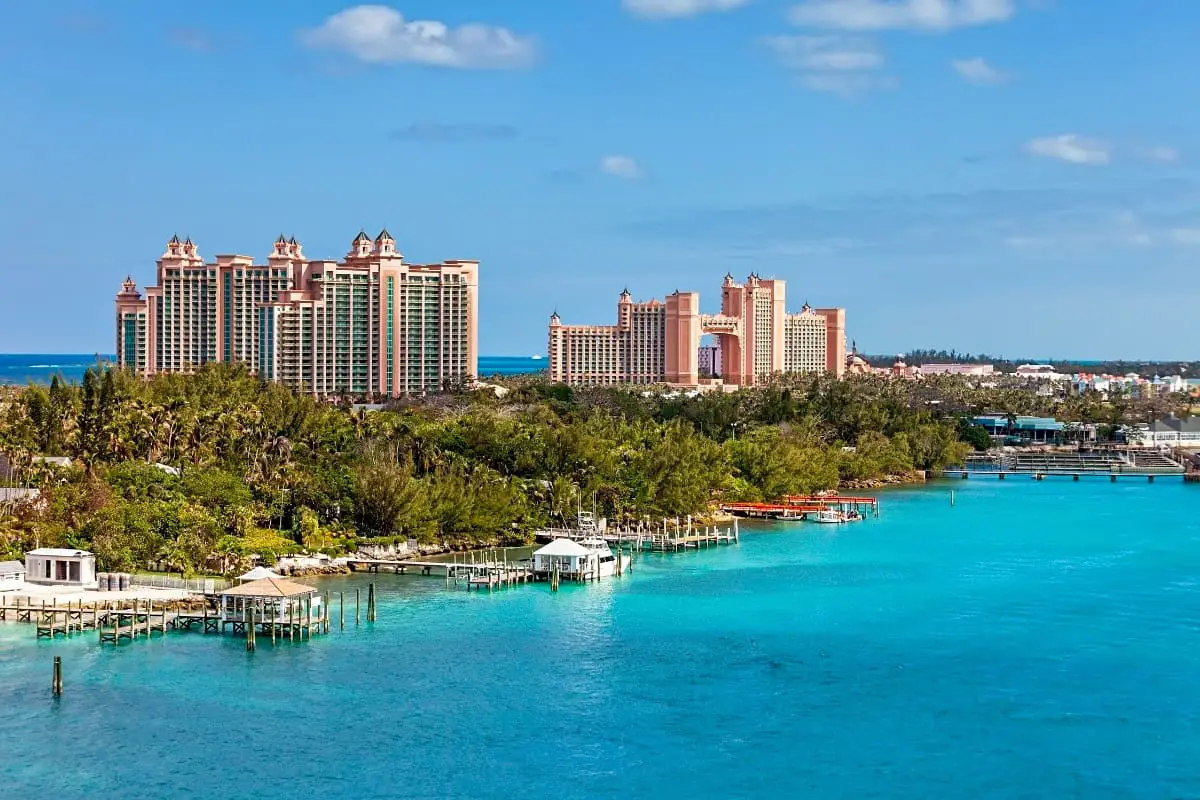 What Are Considered Traditional Foods in The Bahamas?
▶ 1. Cracked Conch
While you're on the islands, try the delicious meat of the conch. Cracked (also known as fried) conch is pounded and breaded in a way similar to a veal cutlet, and it is served in a number of ways, including curried or with a Creole sauce.
▶ 2. Conch Salad
Look for this ceviche-style dish. It serves uncooked conch doused in a spicy pepper and citrus sauce. It is often mixed with tomatoes, green peppers, cucumbers, and celery. Don't worry. This Bahamian cuisine isn't raw, exactly. The acid of the citrus causes a process called denaturation, which in essence cooks the meat.
▶ 3. Rock Lobsters
Otherwise known as spiny lobsters, these delicious crustaceans are a major export of the Caribbean. Enjoy this Bahamian food steamed or boiled, in salads, as patties, or in Creole-style sauces.
▶ 4. Bahamian Stew Fish
A dark roux is combined with spices, tomato, celery, and onion to make a thick red sauce that is served over a partially pan-fried catch of the day (most commonly grouper or snapper).
▶ 5. Johnny Cakes
Similar to southern American cornbread, Johnny cakes are the unofficial bread of Bahamian cuisine. A pan-cooked concoction, Johnny cakes are made of milk, butter, flour, and sugar, and are often eaten with stews and curries.
▶ 6. Pigeon Peas and Rice
Served as a side to common Bahamian food, pigeon peas and rice is a classic dish most commonly made from pork, pigeon peas (a staple bean of the Caribbean and Latin America), celery, rice, tomatoes, and thyme.
▶ 7. Baked Crab
A wildly popular dish among locals, crab is combined with bread crumbs, seasoning, and egg, and is then baked in the crab's original shell.
▶ 8. Souse (pronounced "sowse,")
This famous Bahamian dish is a stew combining onions, lime juice, celery, peppers, potatoes, carrots, bay leaves, and meat — which could include anything from chicken or sheep's tongue to pork, oxtail, or pig's feet. This is a delicious savory dish, and it's beloved for good reason.
▶ 9. Guava Duff
Take guava, fold it into pastry dough, boil it, and you have guava duff. Often served with a rum custard sauce, this local dessert is otherworldly good.
▶ Bahamian Desserts Bahamians enjoy a variety of desserts, including tarts (coconut and pineapple), guava duff, bread pudding, rum cake and cornmeal pudding. Fruit cake is eaten during the Christmas holiday. Benny and peanut cake (which are not cakes at all) are also favorites among Bahamians.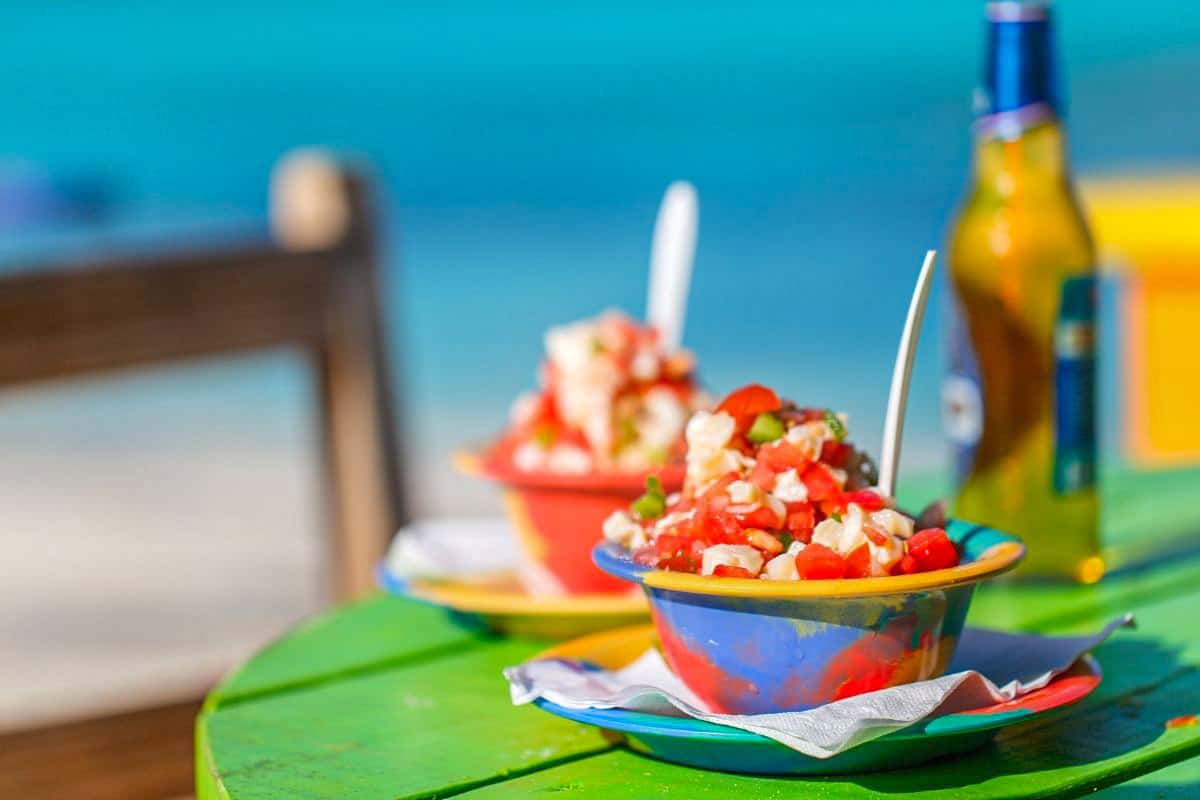 More Tidbits on Bahamian Cuisine
Popular seasonings commonly used in dishes include chilies (hot pepper), lime, tomatoes, onions, garlic, allspice, cinnamon, rum, and coconut. Rum-based beverages are popular on the island. Since the Bahamas consist of a multitude of islands, notable culinary variations exist.
Bahamian cuisine is somewhat related to the American South. A large portion of Bahamian foodstuffs is imported. Many specialty dishes are available at roadside stands, beachside, and fine dining establishments.
In contrast to the offerings in the city of Nassau and in the many hotels, "shack" type food stands/restaurants are located at Arawak Cay on West Bay Street about 15 minutes from downtown Nassau.
Bahamian cuisine is showcased at many large festivals, including Independence Day (Bahamas) on July 10 (during which inhabitants prepare special dishes like guava duff), Fox Hill Day (second Tuesday in August), and Emancipation Day.
Some settlements have festivals associated with the traditional crop or food of that area, such as the Pineapple Fest in Gregory Town, Eleuthera. Bahamian traditions and food have been exported to other countries with emigrants.
Junkanoo and 'Rake'N'Scrape Fantasy Fest in Key West, Florida includes a two-day street party known as Goombay held in Key West's Bahama Village neighborhood. It is named after the goombay goatskin drums that generate the party's rhythms and held in celebration of the heritage of Key West's large Bahamian population with food, art, and dancing.
24 Best Traditional Bahamian Recipes
1. Bahamian Style Whole Broiled Red Snapper – Bahamian Recipes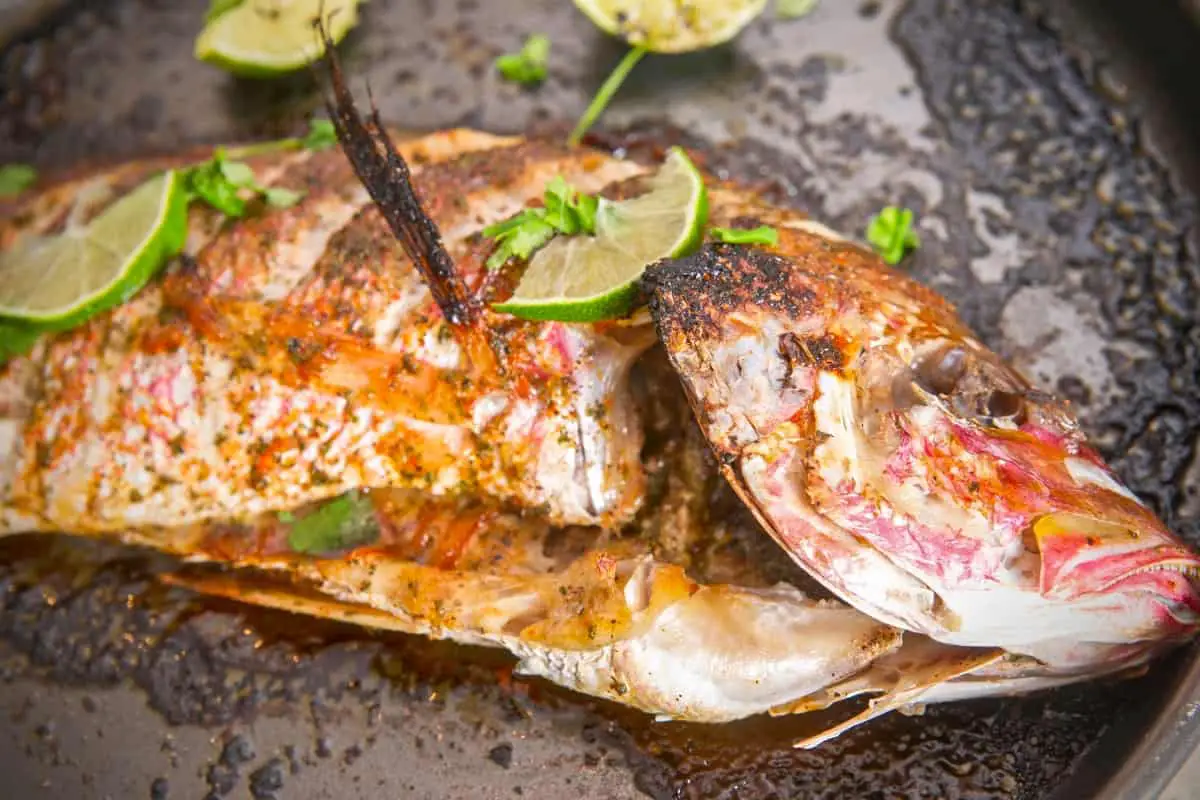 2. Conch Salad Bahamian Style – Bahama Foods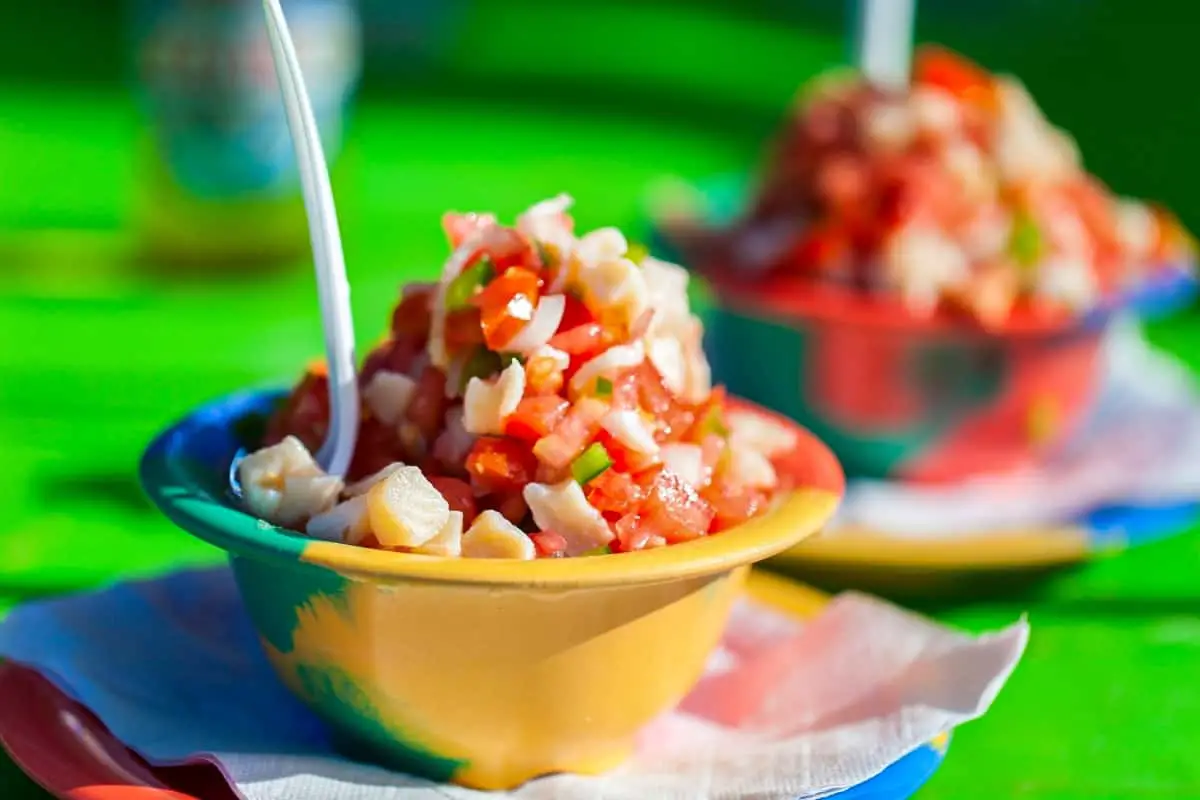 3. Bahamian Johnny Cake – Bahamian Recipes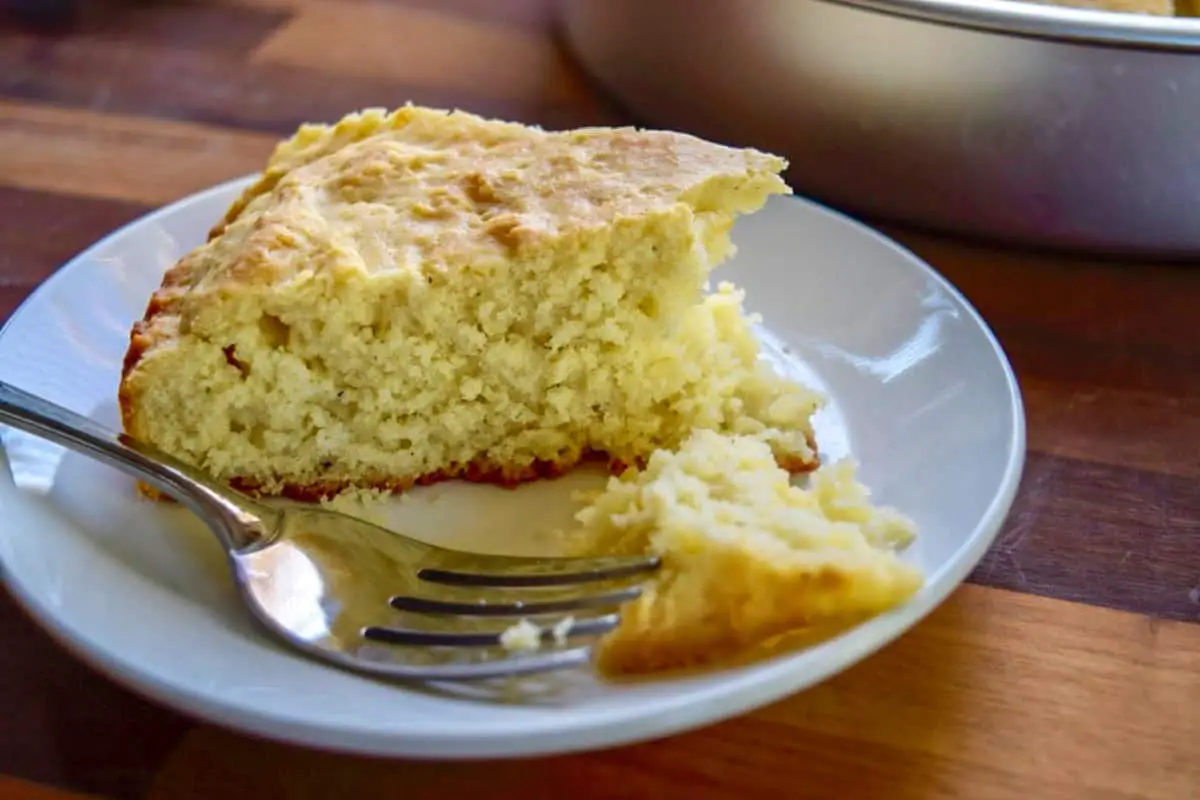 4. Bahamian Chicken Souse – Bahamian Cuisine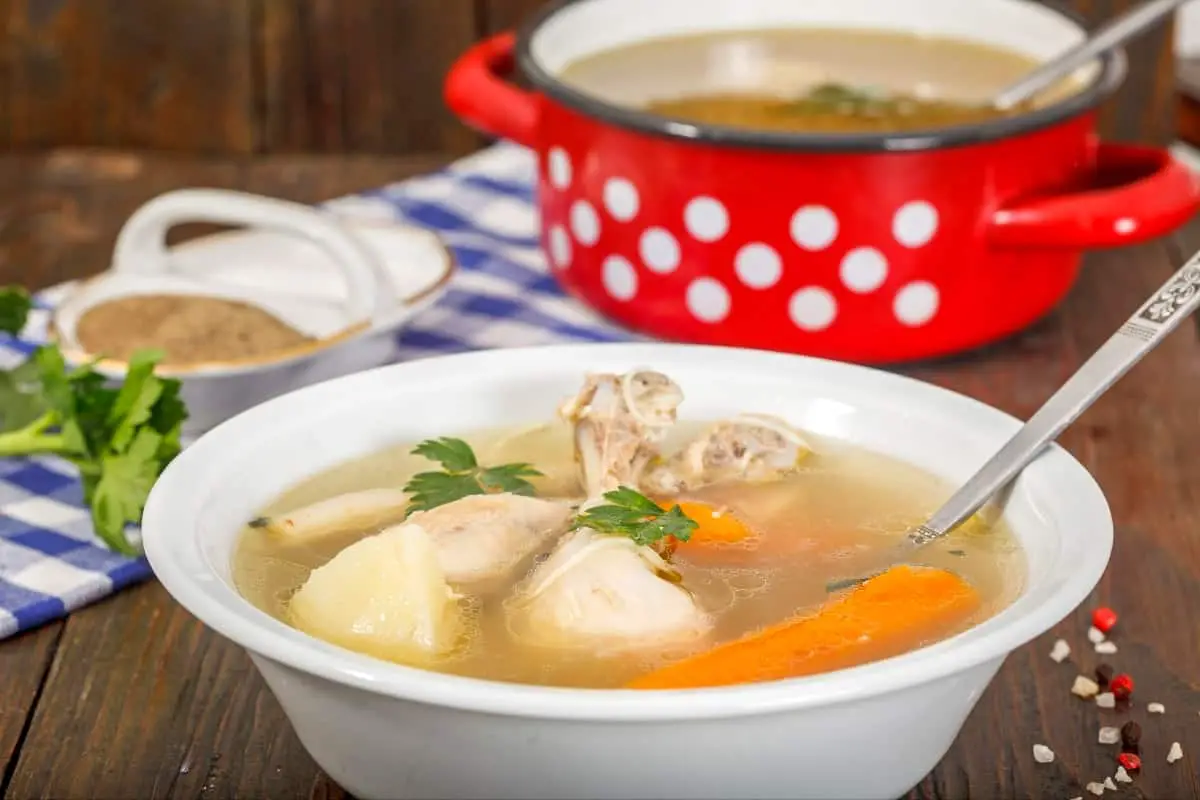 5. Spicy Bahamian Chicken – Bahama Foods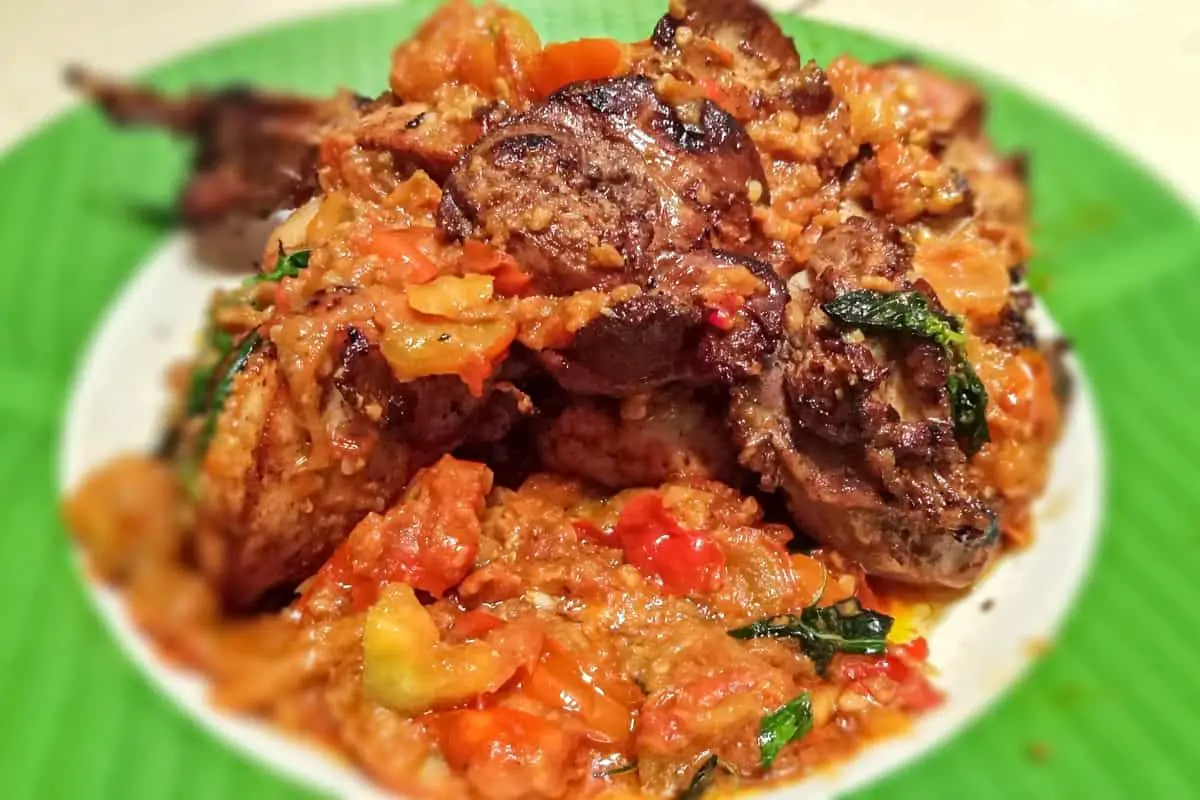 6. Bahamian Punch Wings – Bahamian Recipes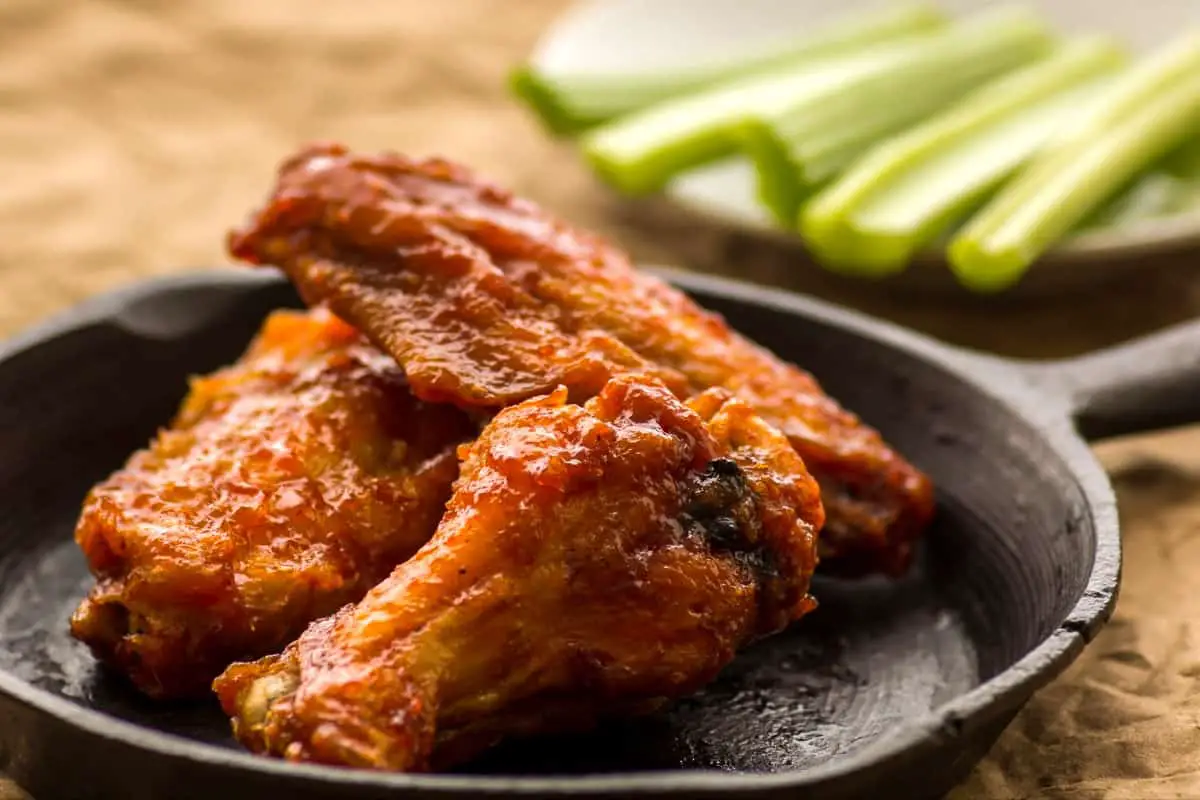 7. Conch Chowder – Bahamian Cuisine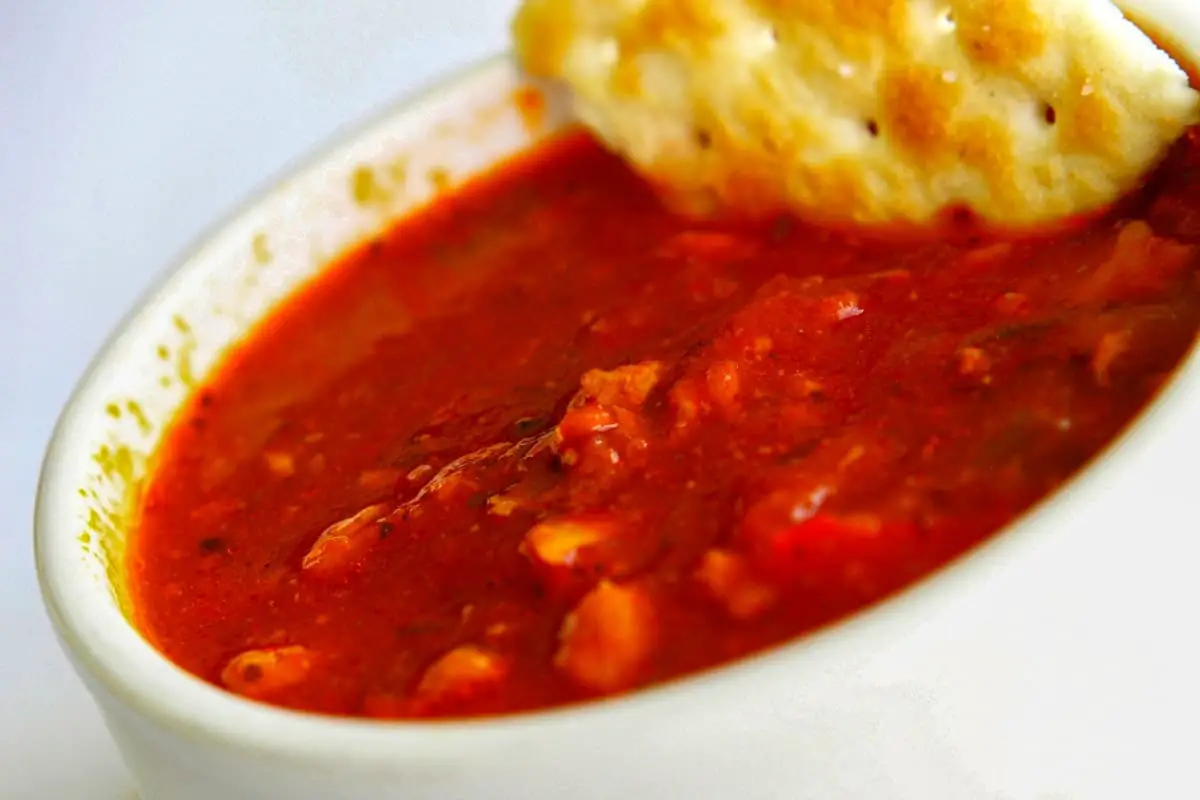 8. Bahamian Boiled Fish – Bahama Foods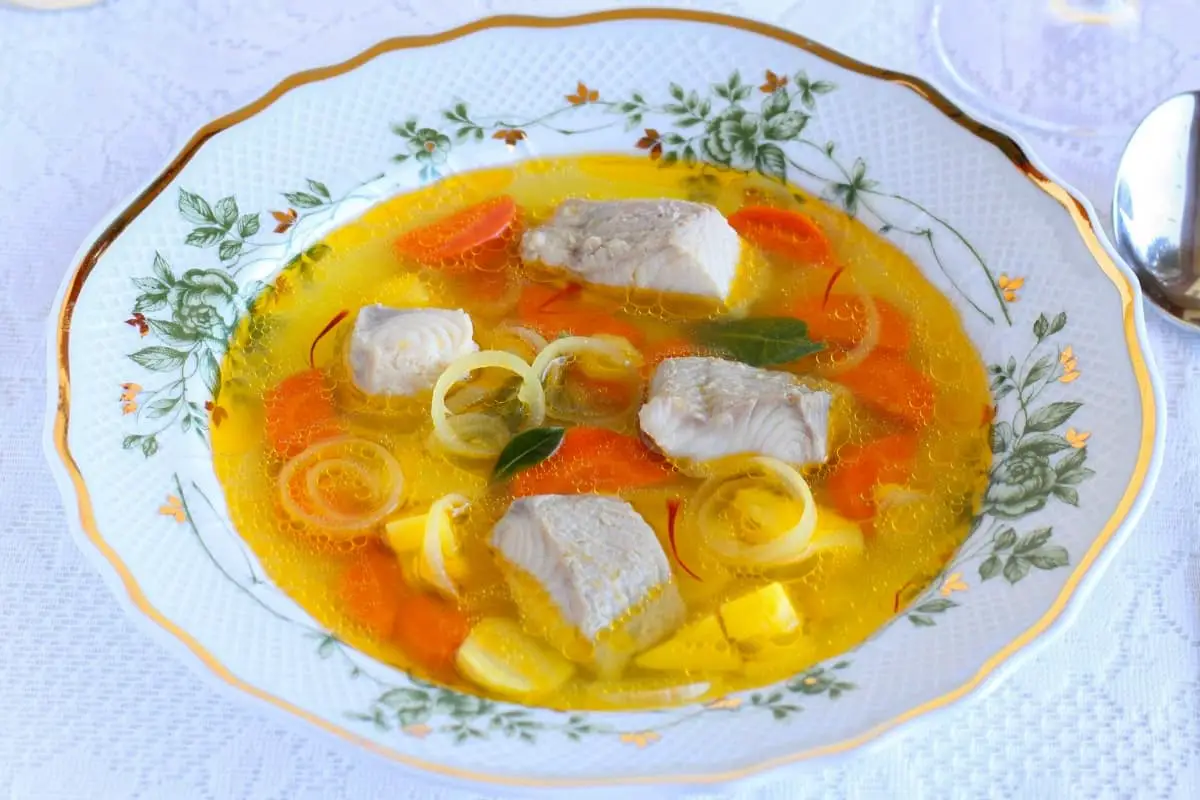 9. Baked Stuffed Crab – Bahamian Recipes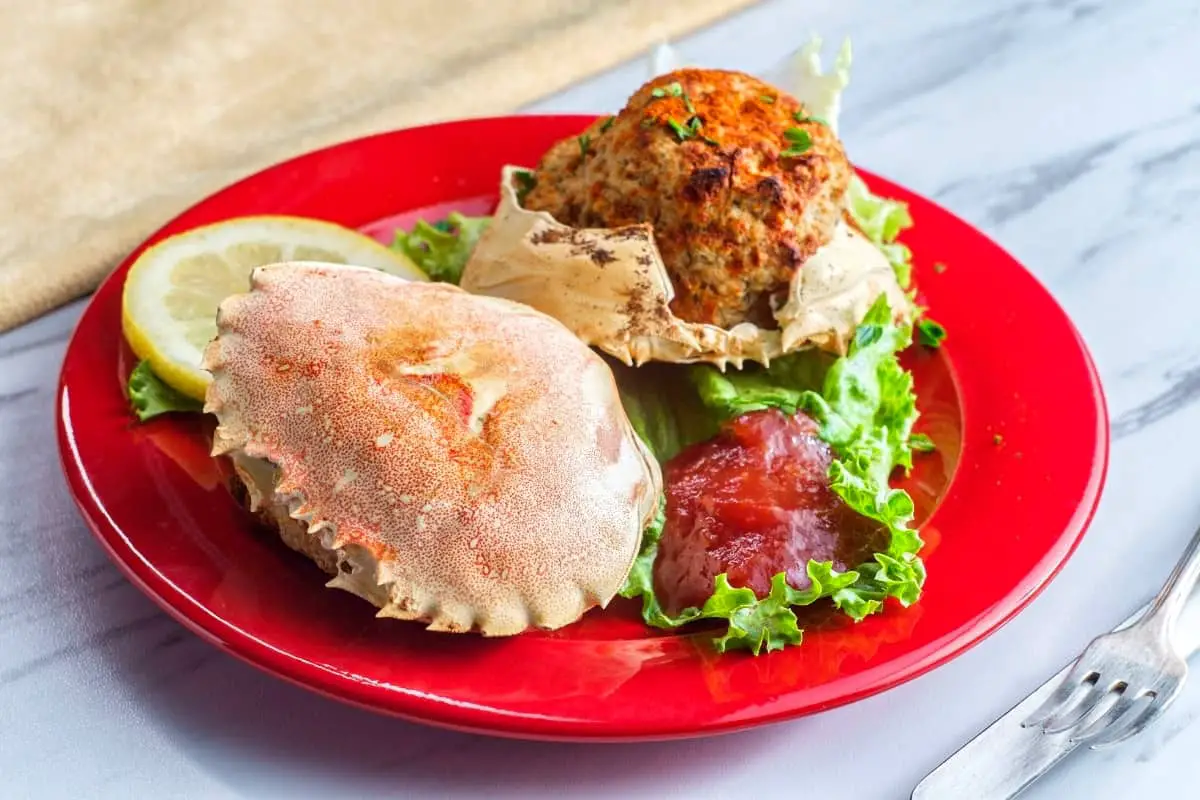 10. Crack Conch with Peas and Rice – Bahamian Foods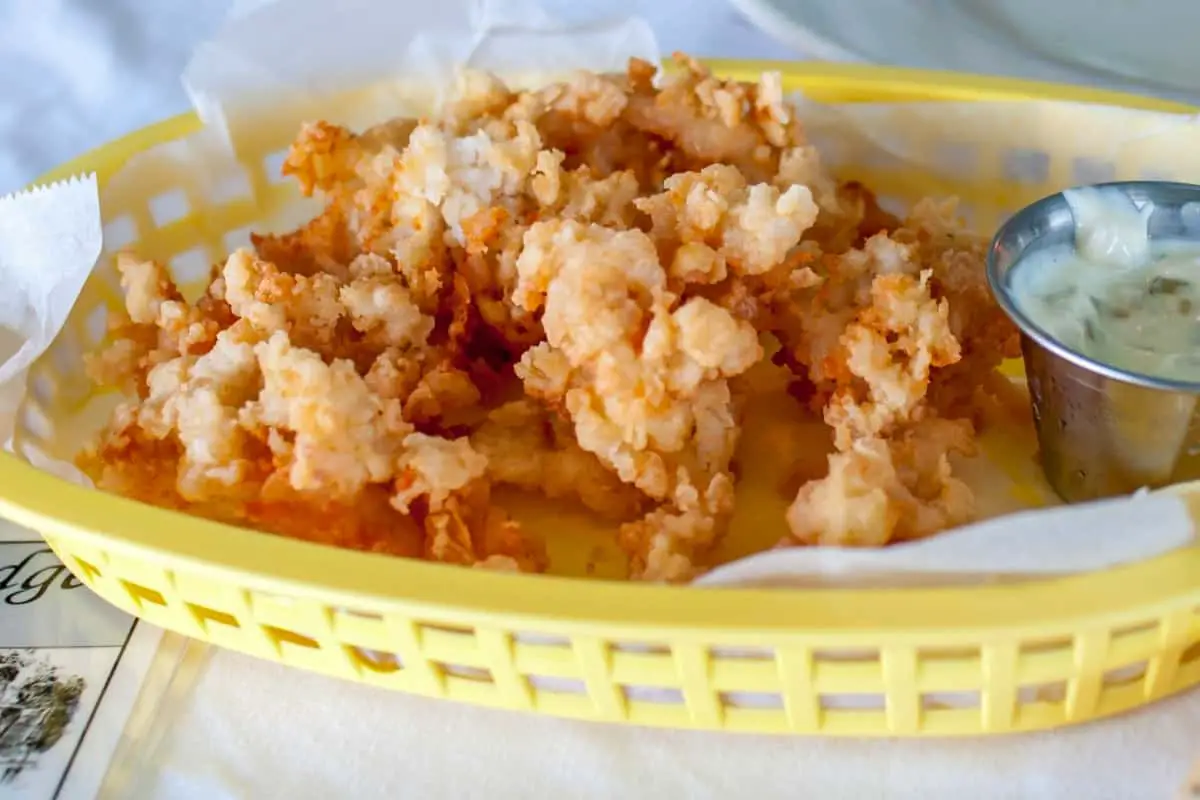 11. Bahamian Jerk Chicken – Bahama Foods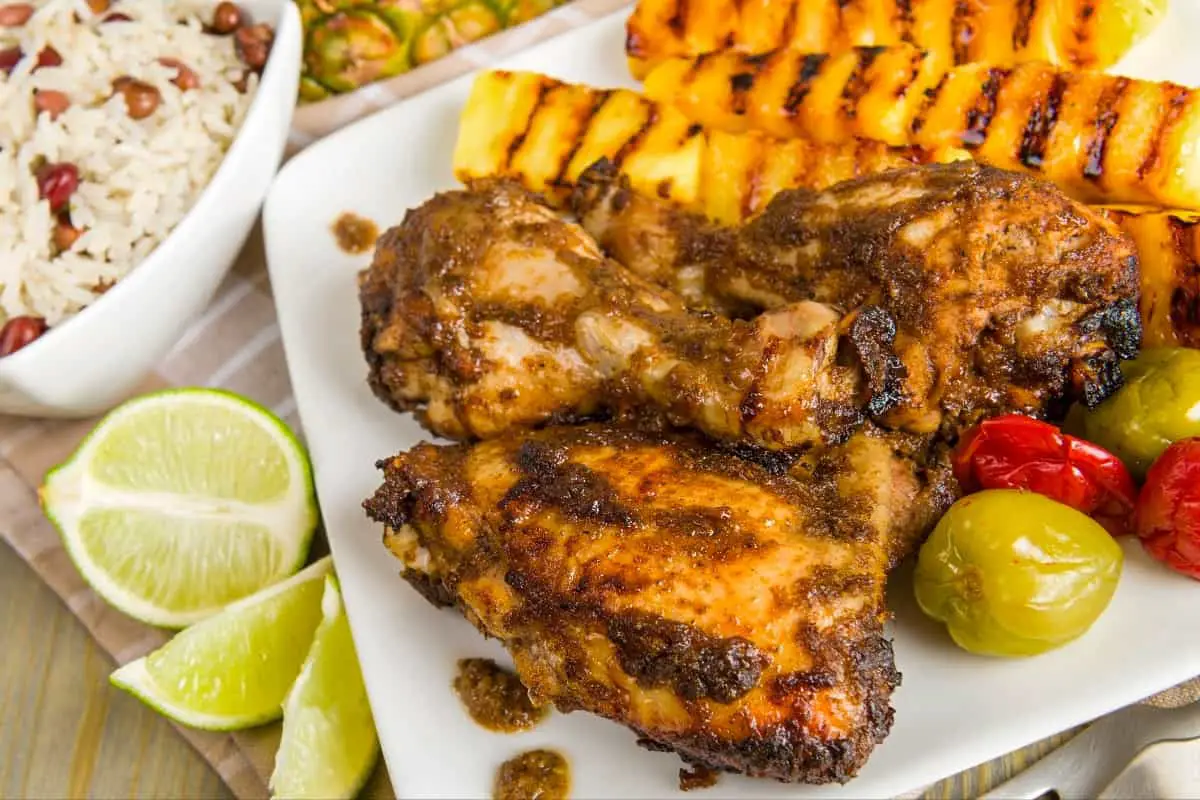 12. Bahama Penne and Seared Mahi-Mahi – Bahamian Recipes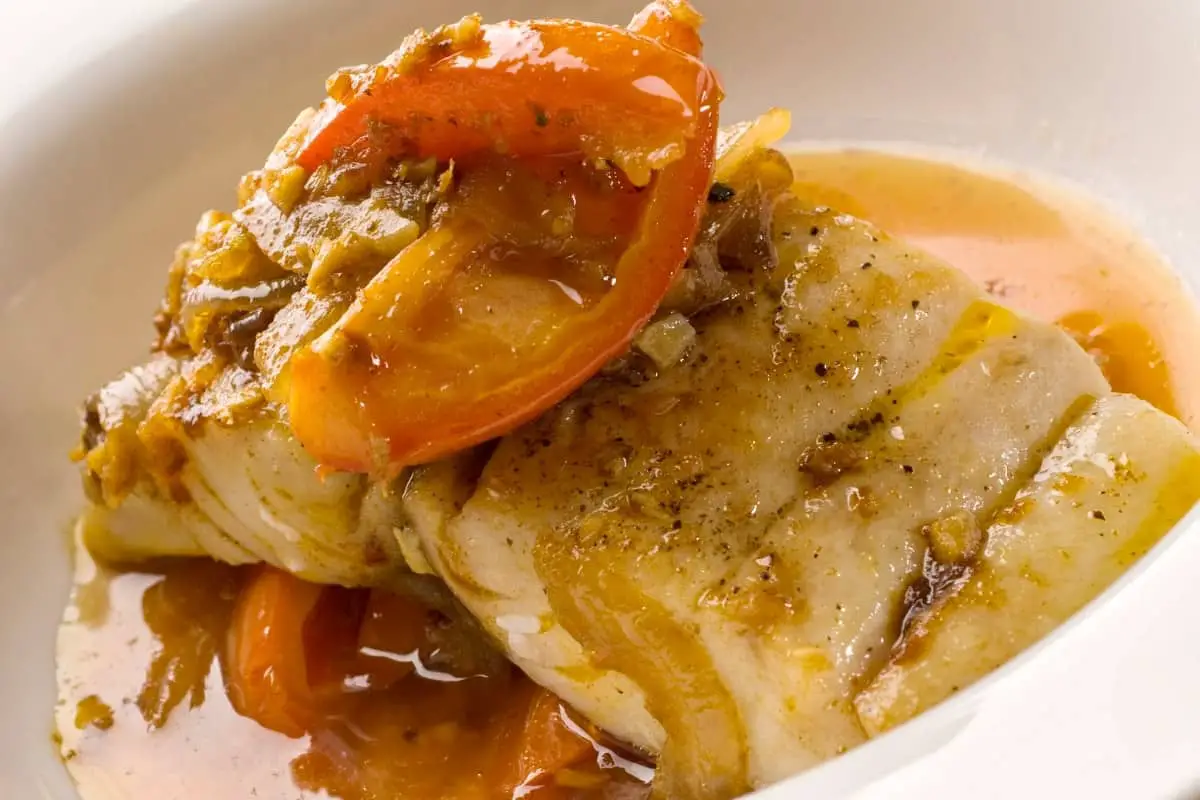 13. Grilled Bahamian Lobster Tails – Bahama Foods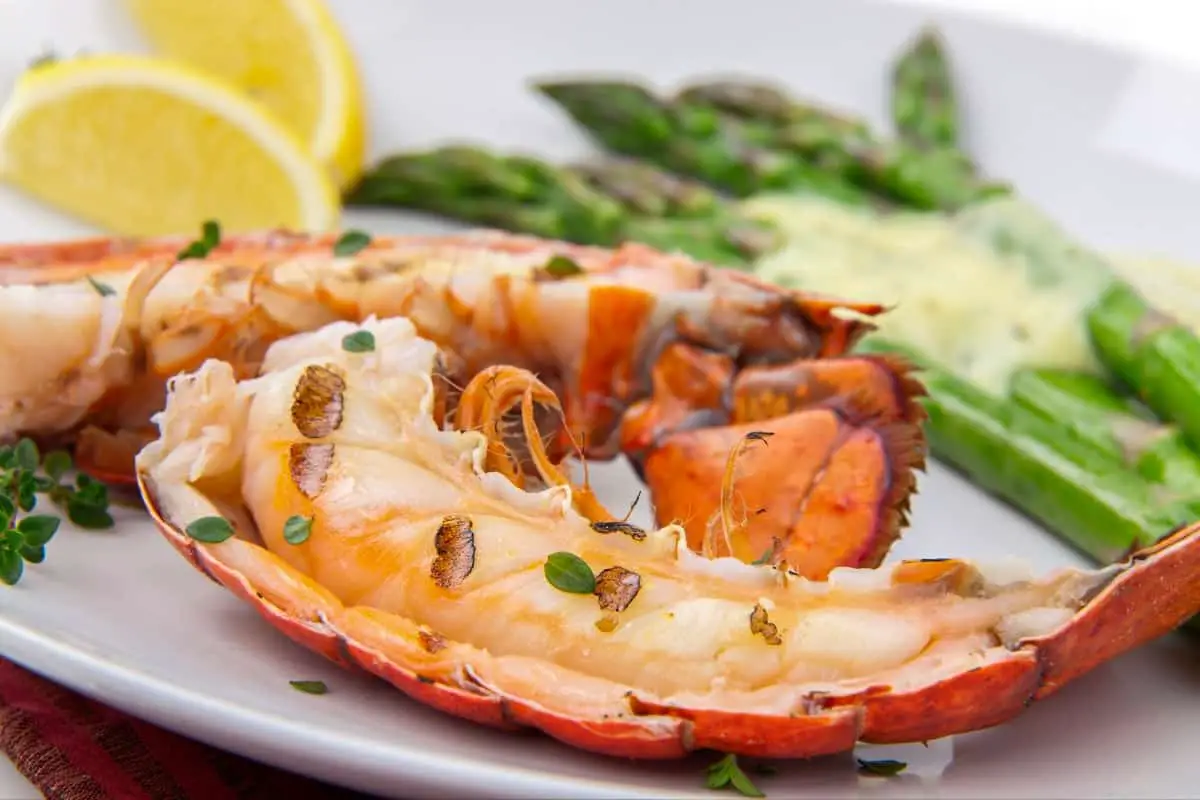 14. Bahamian Grilled Fish – Bahamian Cuisine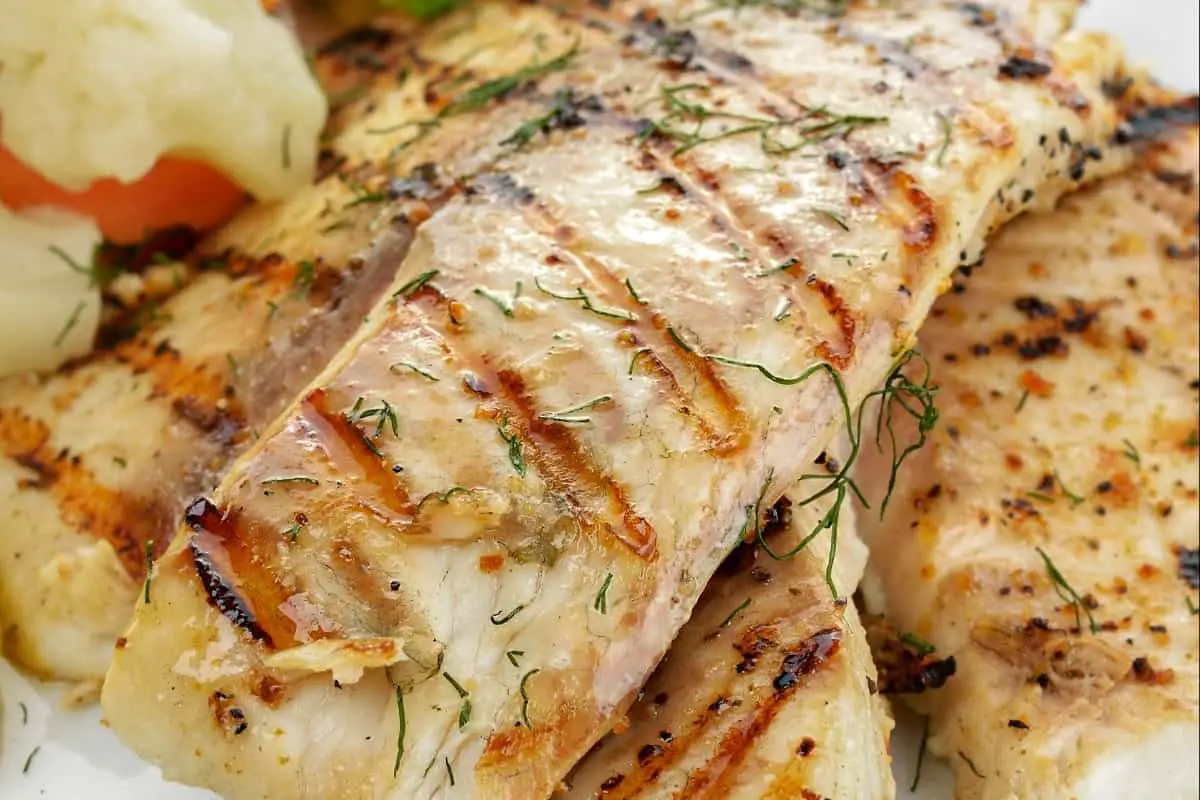 15 ."Twisted" Bahamian Conch Ceviche – Bahamian Recipes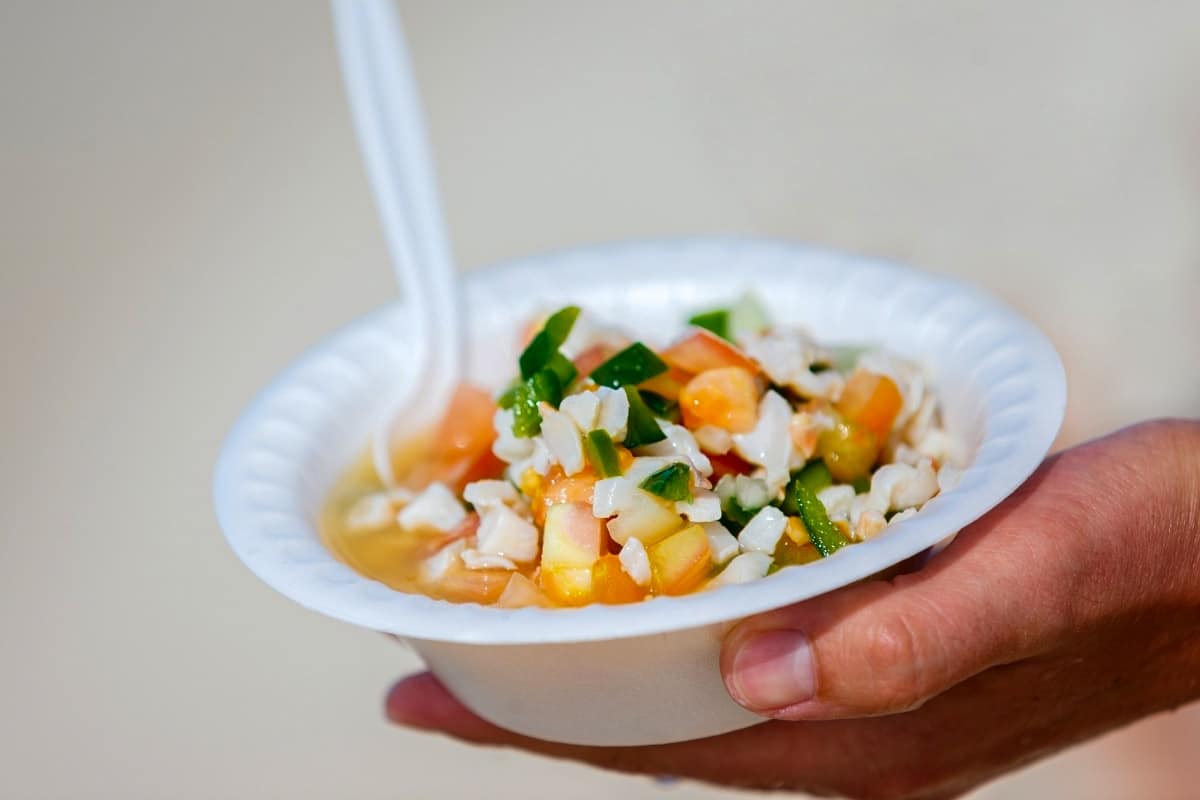 16. Guava Duff (Steamed Pudding with Rum Sauce) – Bahamian Cuisine
17. Rum Cake – Bahama Foods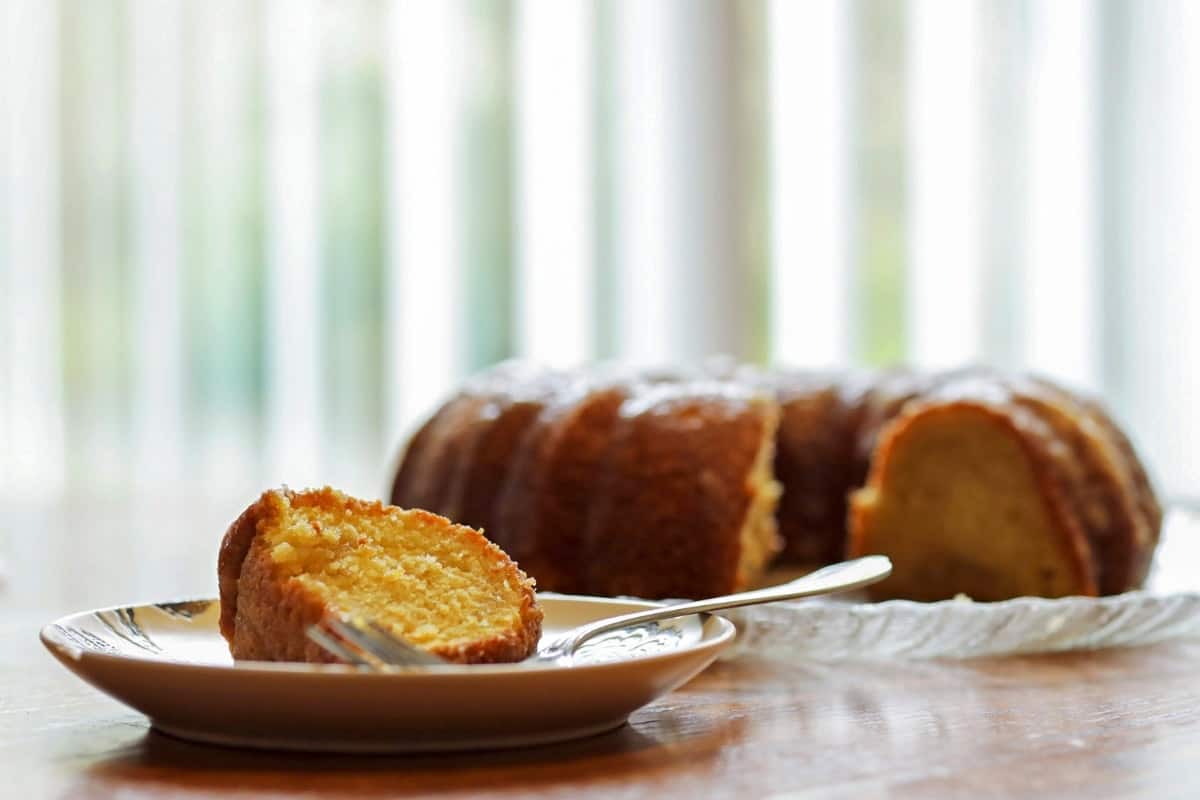 18. Conch Fritters – Bahamian Recipes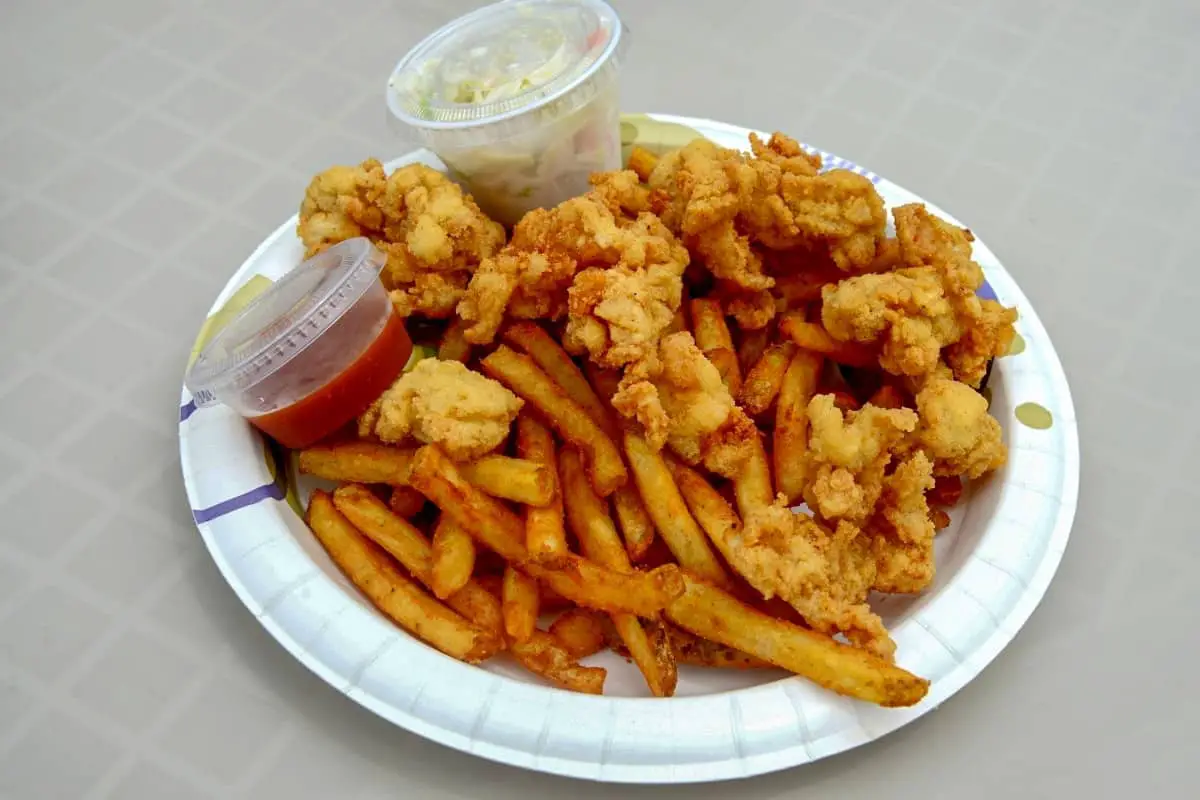 19. Bahamian Mac & Cheese – Bahamian Cuisine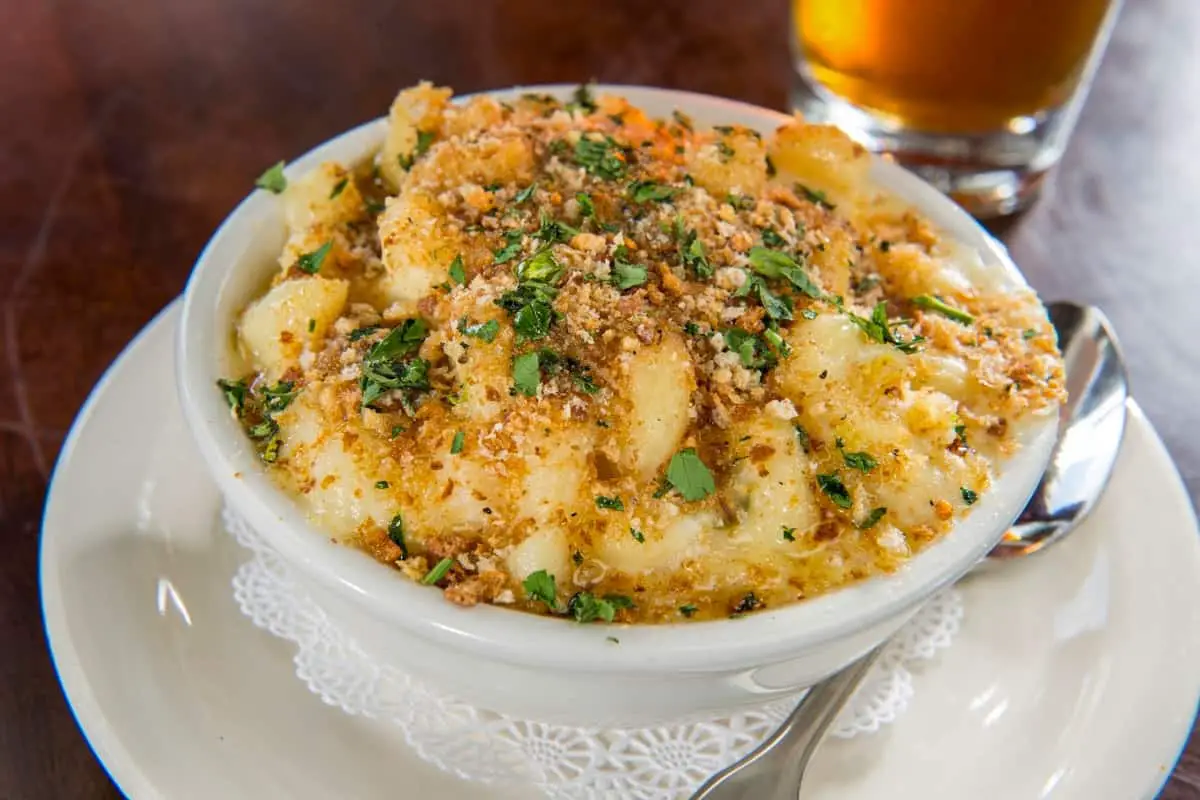 20. Banana Bread with Buttered Rum Sauce – Bahama Foods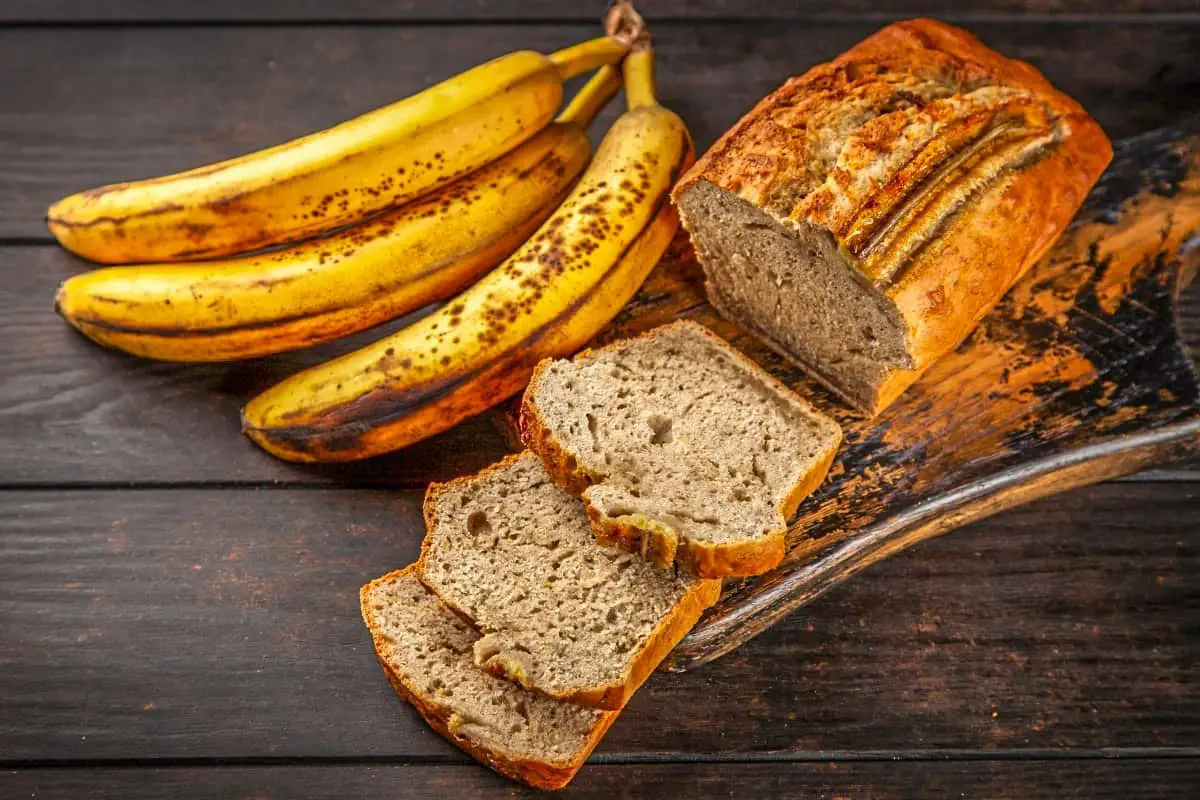 21. Coconut Crèmes (Candy from Bahamas) – Bahamian Recipes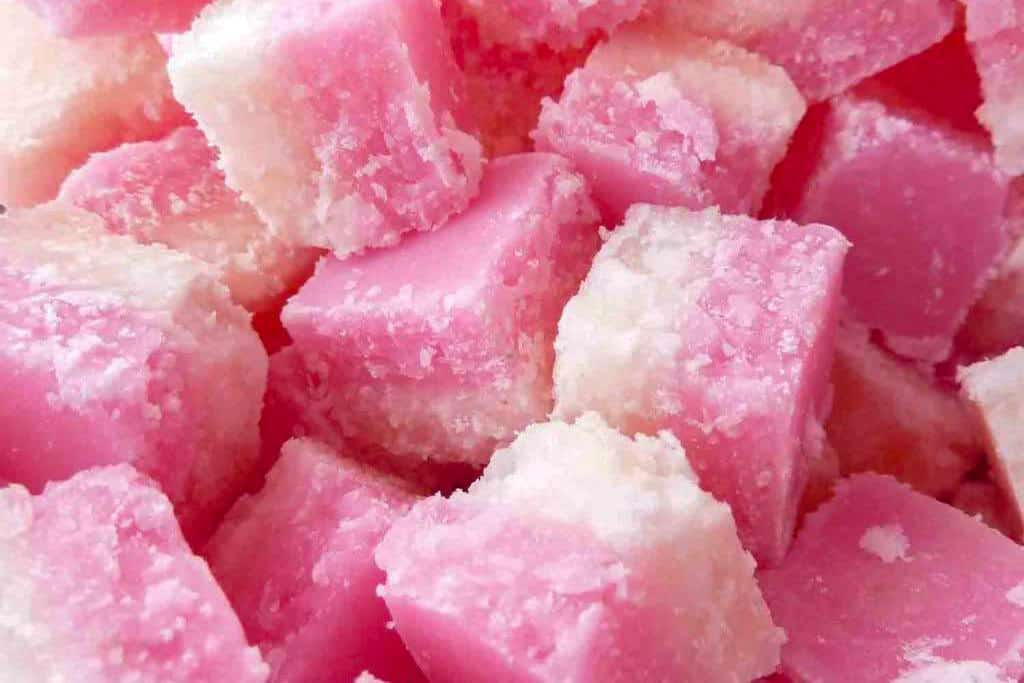 22. Honey-Rum Grilled Bananas – Bahamian Cuisine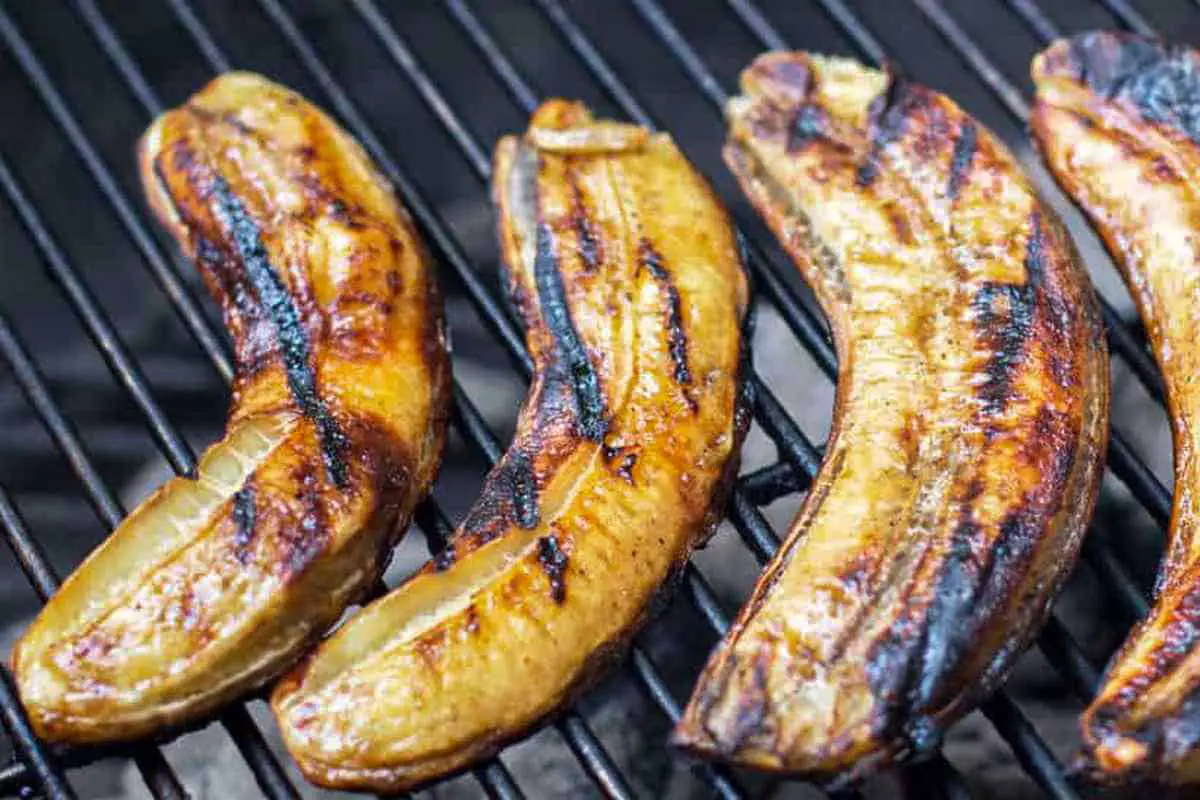 23. Bahamian Fire Engine – Bahamian Cuisine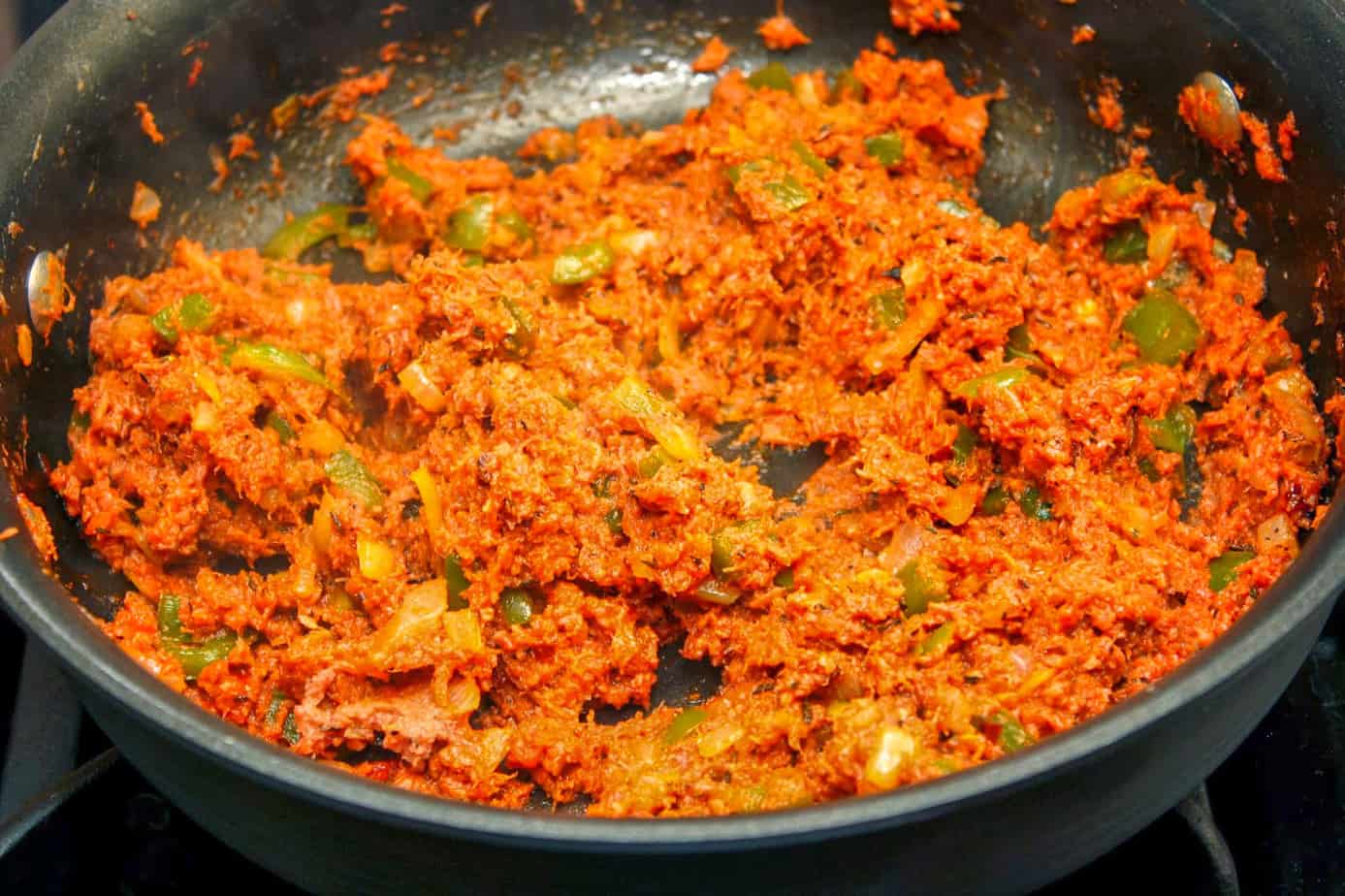 24. Pigeon Peas and Rice – Bahamian Cuisine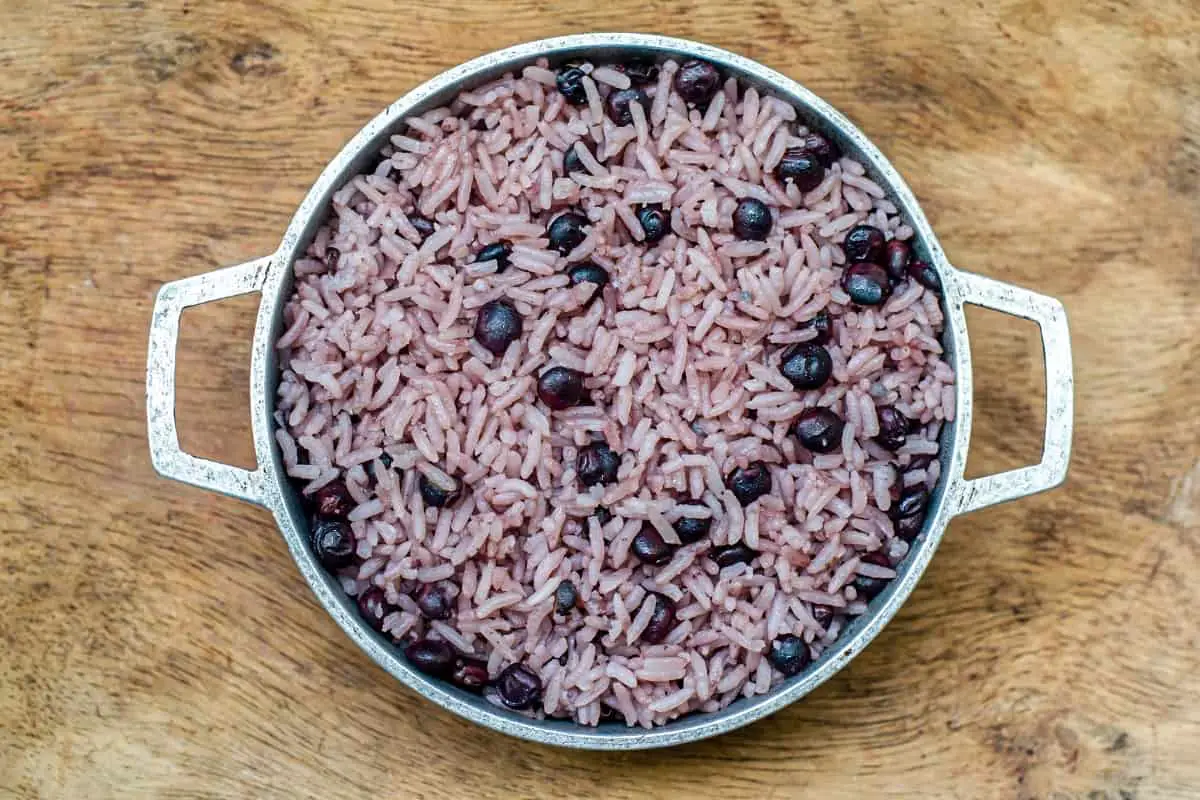 ---
For complete photos and videos of our trip visit our photos on our page World Recipes Facebook Page
You May Want to Join Our World Recipes Facebook Group
[1] Text Courtesy of Wikipedia