The chance to try dishes like traditional Curacao food and recipes of the Caribbean that are unique to a particular region is one of the best parts of traveling. The cuisine of a country tells you a lot about its people and its traditions. The diverse cultures represented in Curacao's cuisine reflect the island's long and eventful history.
Curacao is a foodie's paradise because most local traditional Curacao recipes of the Caribbean are a mash-up of flavors and ingredients from many different countries, making them suitable for anyone's palate. Pina coladas and freshly caught seafood enjoyed beachside are common themes in idealized daydreams of island getaways.
The island's unique blend of African, Dutch, Spanish, Portuguese, Jewish, and other cultures makes for a far more varied and interesting culinary scene than you might expect from a Caribbean island.
You should definitely get that fruity frozen cocktail along with the traditional Curacao recipes of the Caribbean. You should also try the following items.
17 Traditional Curacao Food & Recipes Of The Caribbean
---
---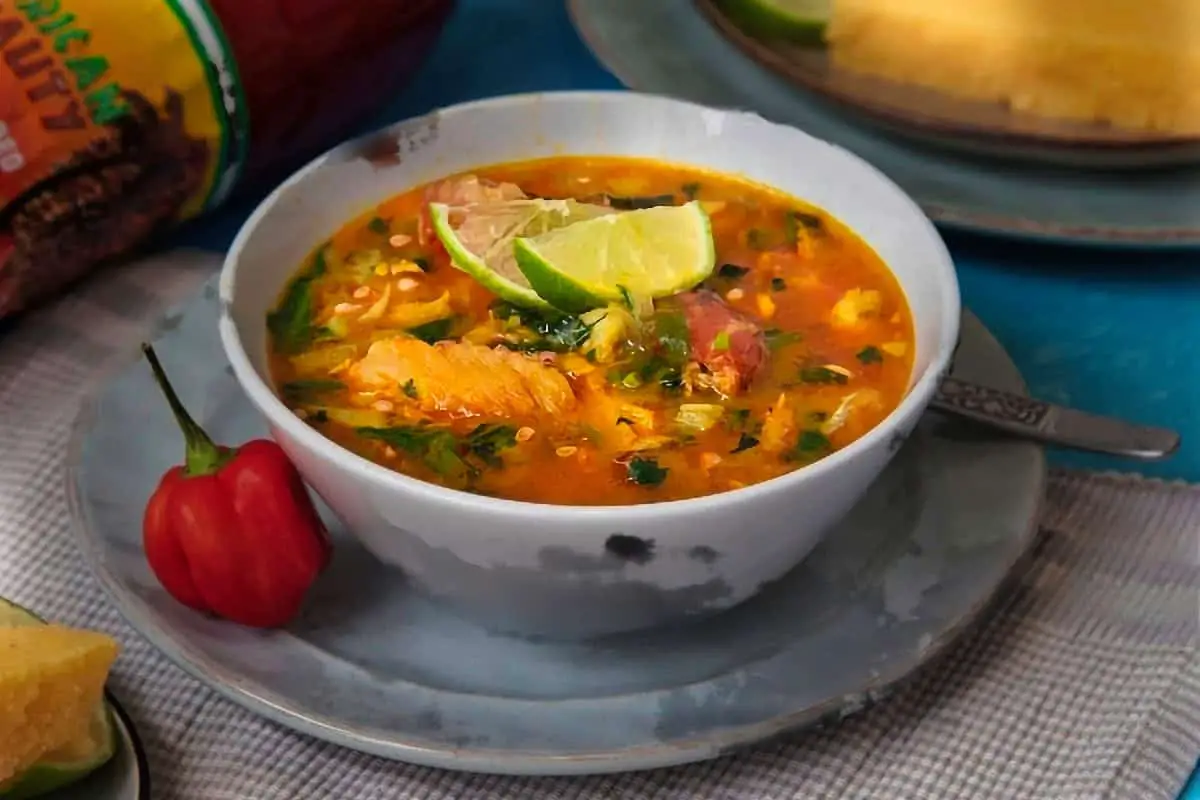 This traditional Curacao food is another typically Aruban or Curacao dish: Yambo is the Antillean version of gumbo, a thick, hearty soup. The pureed okra gives it a slippery consistency.
Okra soup is a dish that should not be missing in your Curacao recipes of the Caribbean box. It originated in Africa and was later taken to America and the Caribbean by slaves. This is why you can find versions of okra soup in Ethiopia, Senegal, Ghana, Curacao, Suriname and the United States.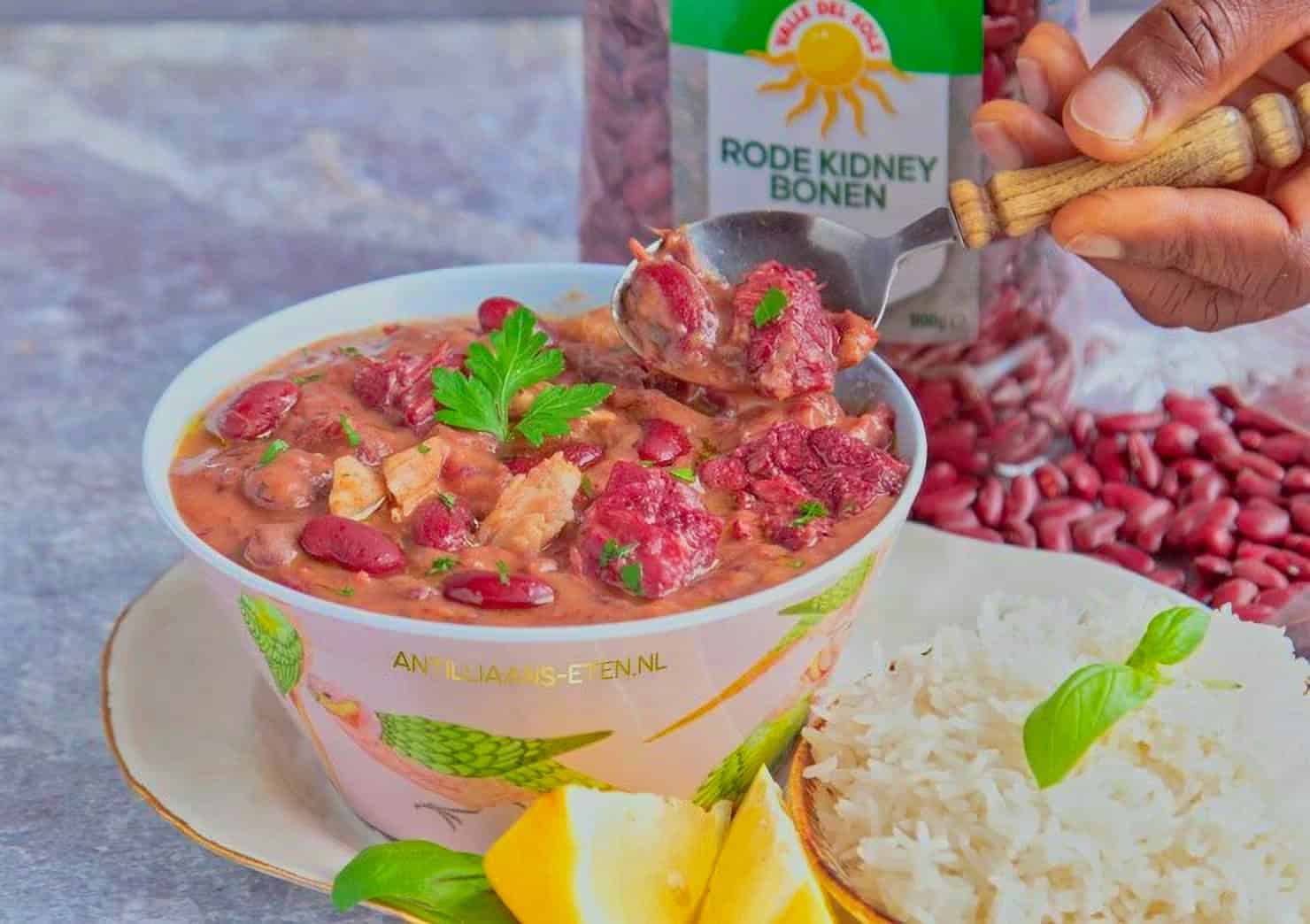 Antillean sòpi di boonchi korá is a traditional Curacao food. For the Antilleans, this soup with red kidney beans is the ultimate comfort food. We know it from the past and it undoubtedly brings back memories. It is a wonderfully warming soup that you make with kidney beans, salted meat and vegetables, among other things.
The soup is slightly sweet due to the addition of sugar. Just as we love it in the Antilles. After cooking the beans, the soup becomes nice and thick. Usually we serve it in a bowl with the addition of some cooked rice. But even without rice, the soup is tasty and powerful enough. A real meal soup!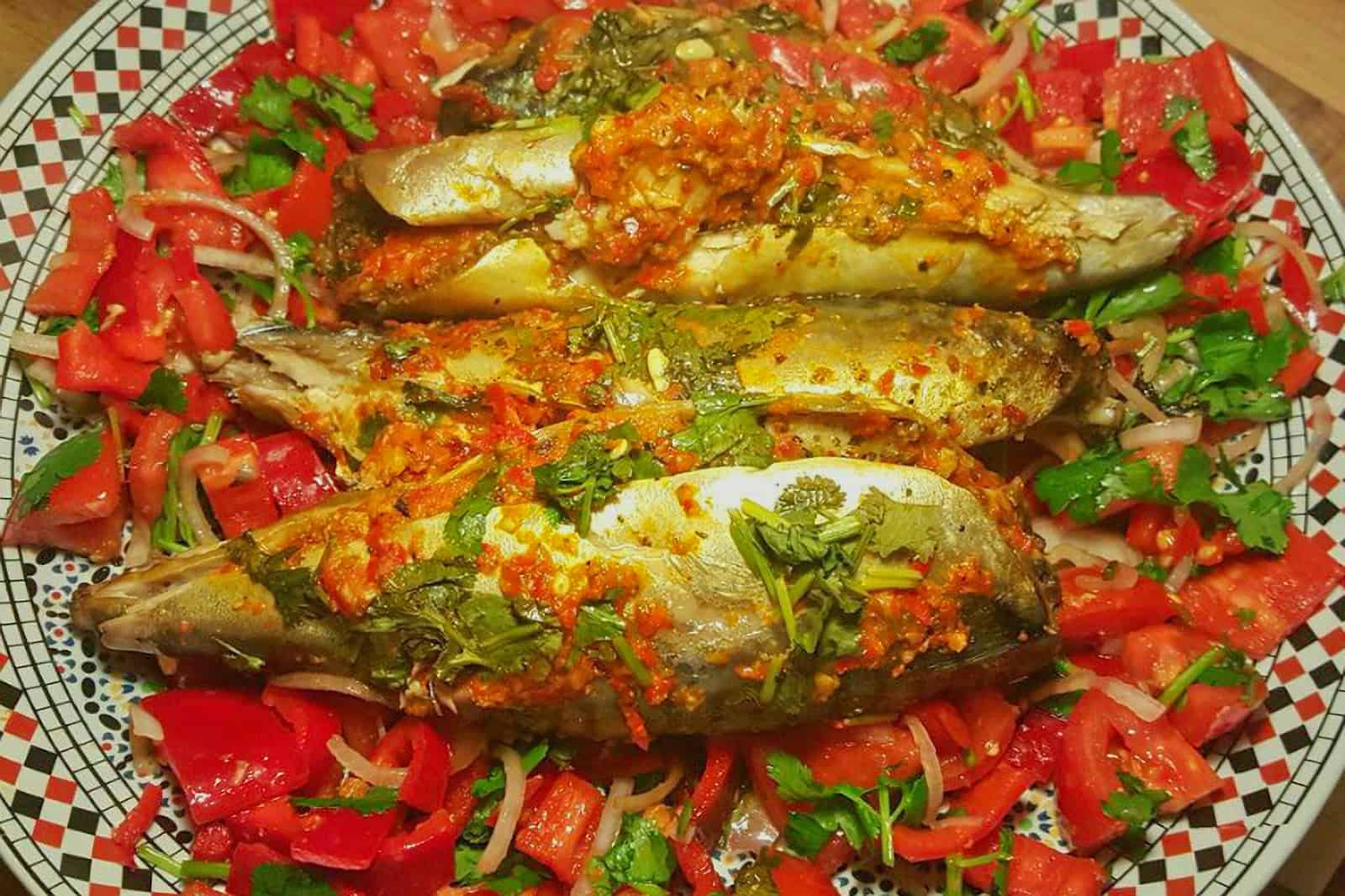 The red snapper or Piska Korá (literally translated 'red fish') is one of the most eaten fish species in the traditional Curacao food list. Nowadays, the red snapper is also readily available in the Netherlands, for example at Surinamese tokos, where they are usually in the freezer.
You can also sometimes find the fish at the large Chinese supermarkets. You can often choose from whole fish (slightly smaller) or pieces of larger fish. By the way, you can use both for Curacao recipes of the Caribbean.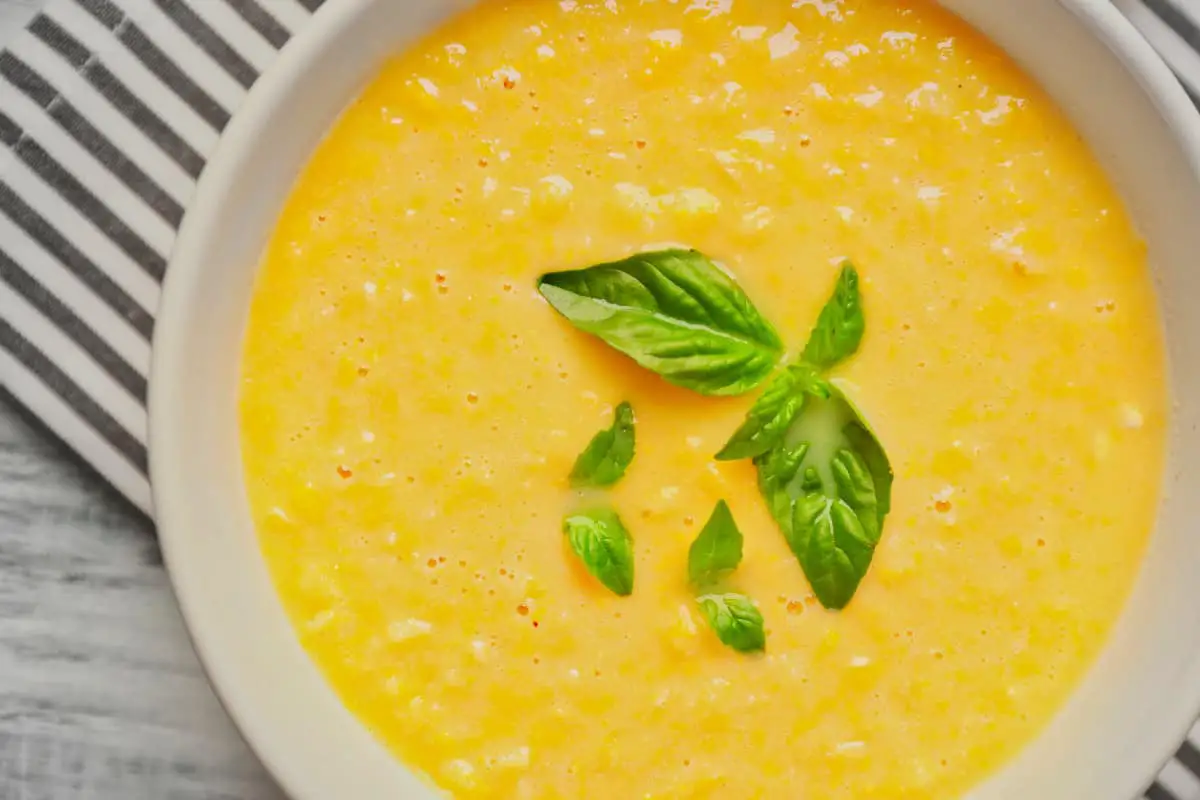 Funchi, the Antillean staple, is a simple corn-meal Curacao food dish . It must be vigorously stirred while cooking and to the rhythm of these rotations old-time cooks repeated. Un pa mi, un pa bo, un pe. Funchi was then scooped from the kettle with a little round calabash, and the "funchi ball" was placed on each individual plate – "One for me, one for you, one for him".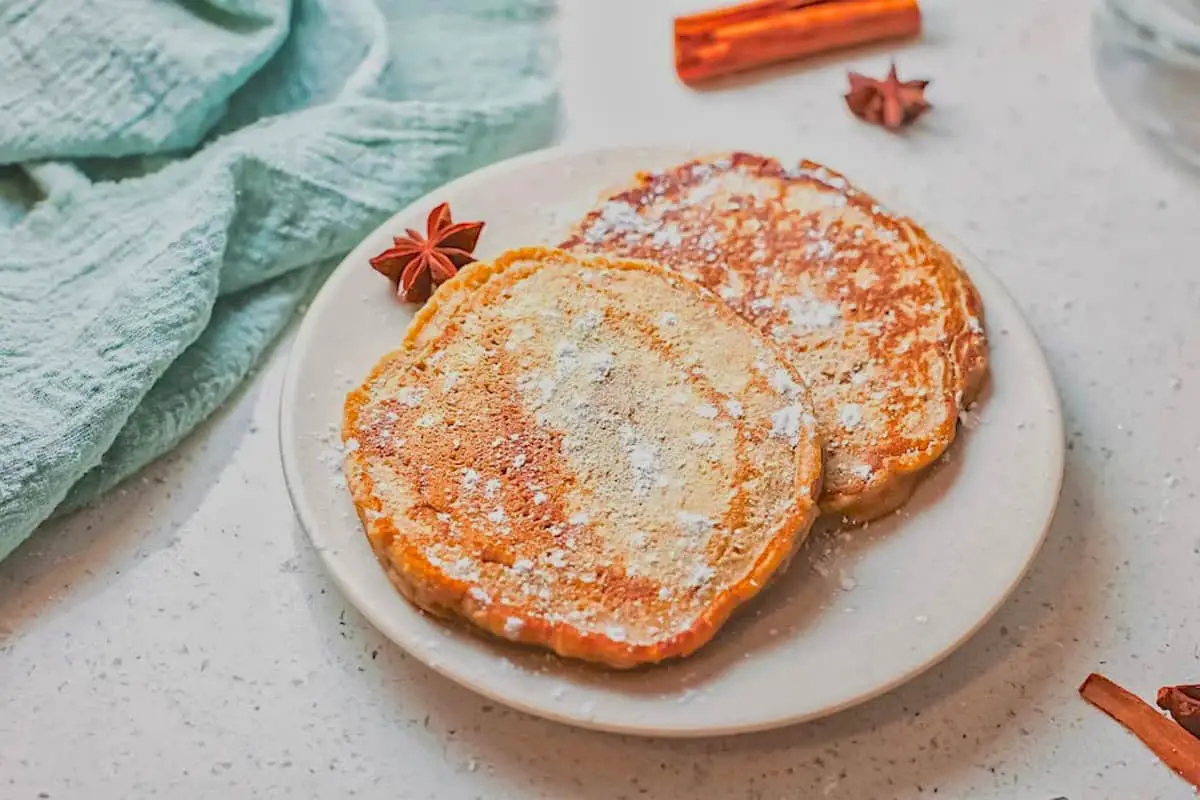 These Caribbean pumpkin pancakes – known as Arepa di Pampuna – are a traditional traditional Curacao food dish and an absolute favorite of mine! They're made with pumpkin puree, fragrant cinnamon, nutmeg, flour and eggs and are the perfect, crispy pancake for autumn.
Enjoy them for a weekend breakfast, a Thanksgiving brunch or as a satisfying mid-morning snack. Arepa di pampuna is one of the most beloved local dishes of Curacao. While the island's 35 dreamy beaches are definitely among the top things to do in Curacao, another of its main attractions happens to be its food!
On a recent foray to the island, I set out to learn more. I put myself in the expert hands of Curacao guidebook author Sue Campbell and local chef Chadia Hammoud for a week of culinary explorations that included everything tasty from street food to fine-dining.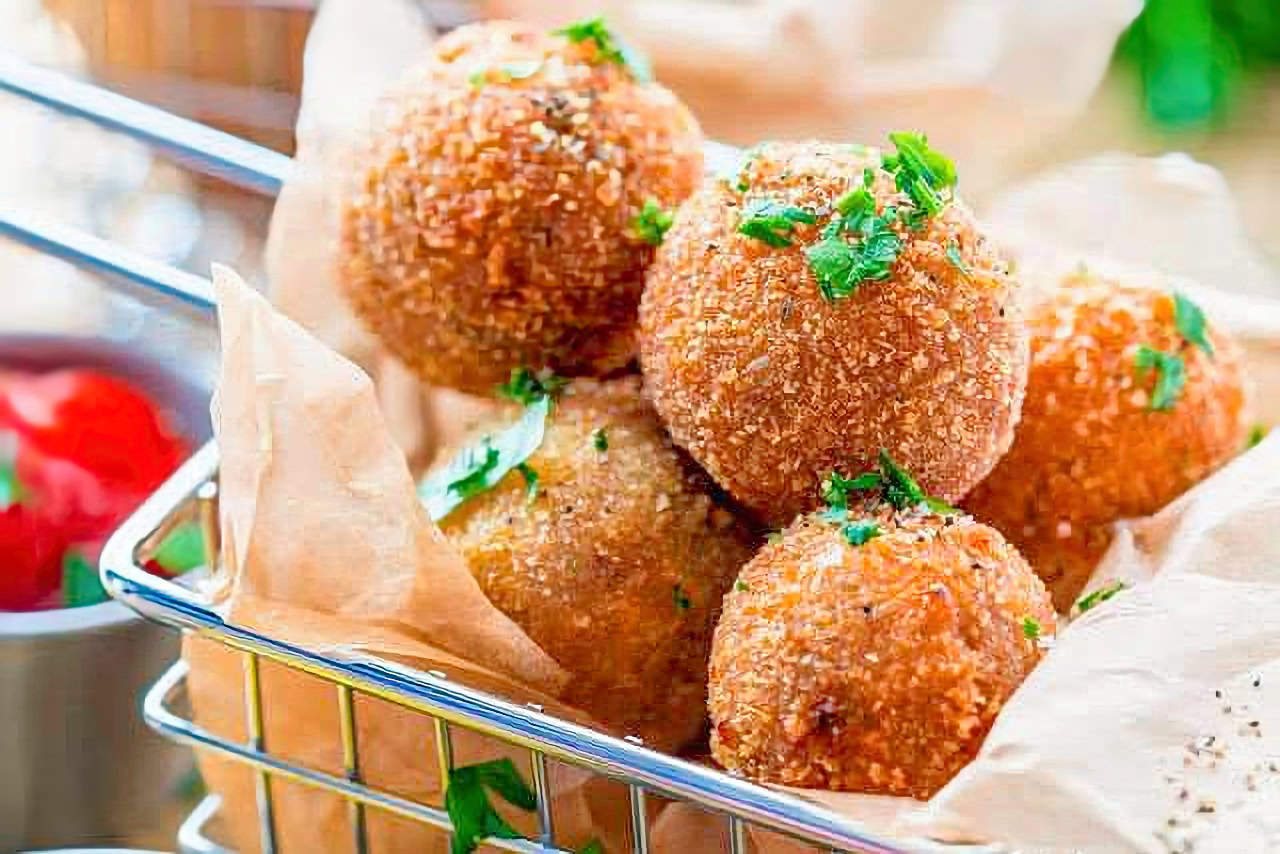 Dutch Meatballs (Bitterballen) are a classic Dutch bar snack and one of the traditional Curacao recipes of the Caribbean. Bitterballen, one of Holland's favorite snacks, are bite-size beef and gravy croquettes usually served along with beer.
Let's talk Bitterballen! They are totally different than your usual meatball, when you bite into one you get a nice crispy exterior but a soft gooey interior. Totally different but so delicious.
I was first introduced to these decadent little morsels last year on our trip to Quebec city. Hubs and I ordered them at a pub, not really knowing what they were but they looked like meatballs so I knew we couldn't go wrong. They are totally different than your usual meatball, when you bite into one you get a nice crispy exterior but a soft gooey interior. Totally different but so delicious.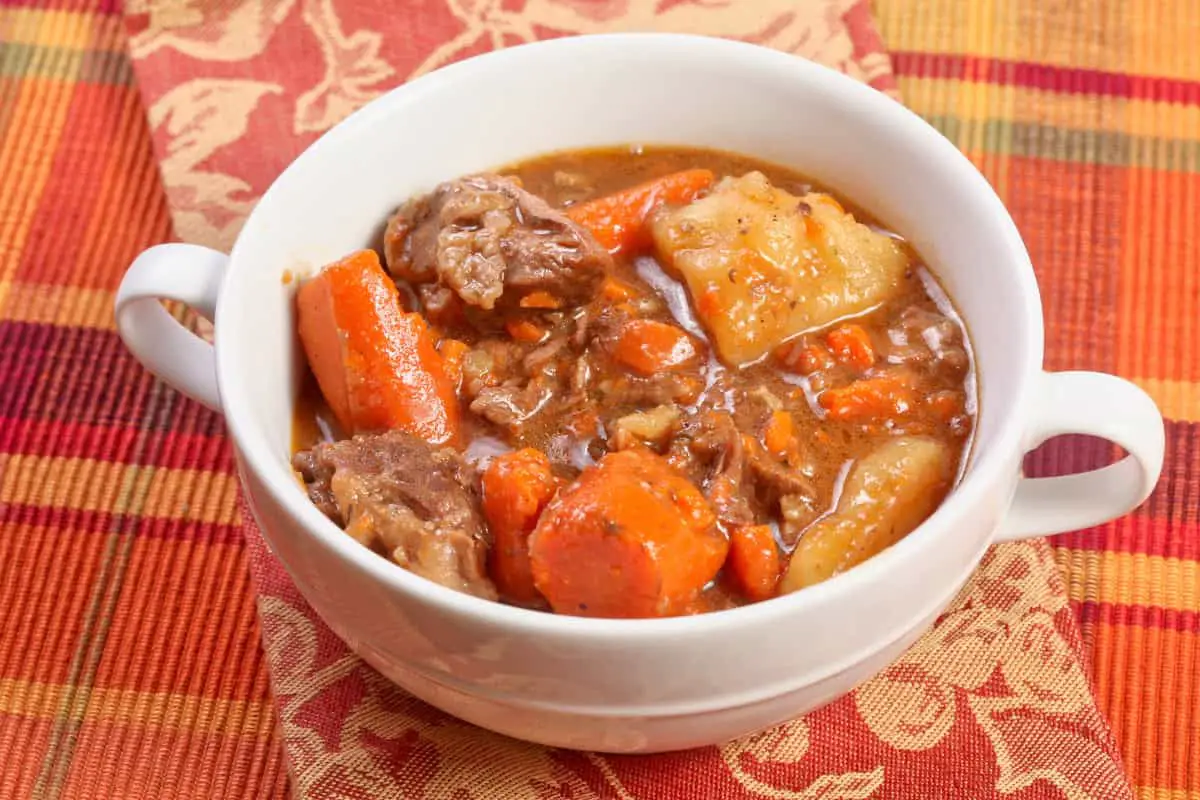 Try this simple Lambí Guisado (Stewed Conch) Curacao recipes of the Caribbean pick of mine to make this tasty dish that will keep you coming for more. There's something about this Lambí Guisado (Stewed Conch) you need to know.
Every culture's cuisine has dishes that are supposed to have aphrodisiac properties. These Curacao food dishes range from the harmless to the head-scratching bizarre. Luckily the dishes in our cuisine alleged to help one's amorous skills are also a pleasure to eat.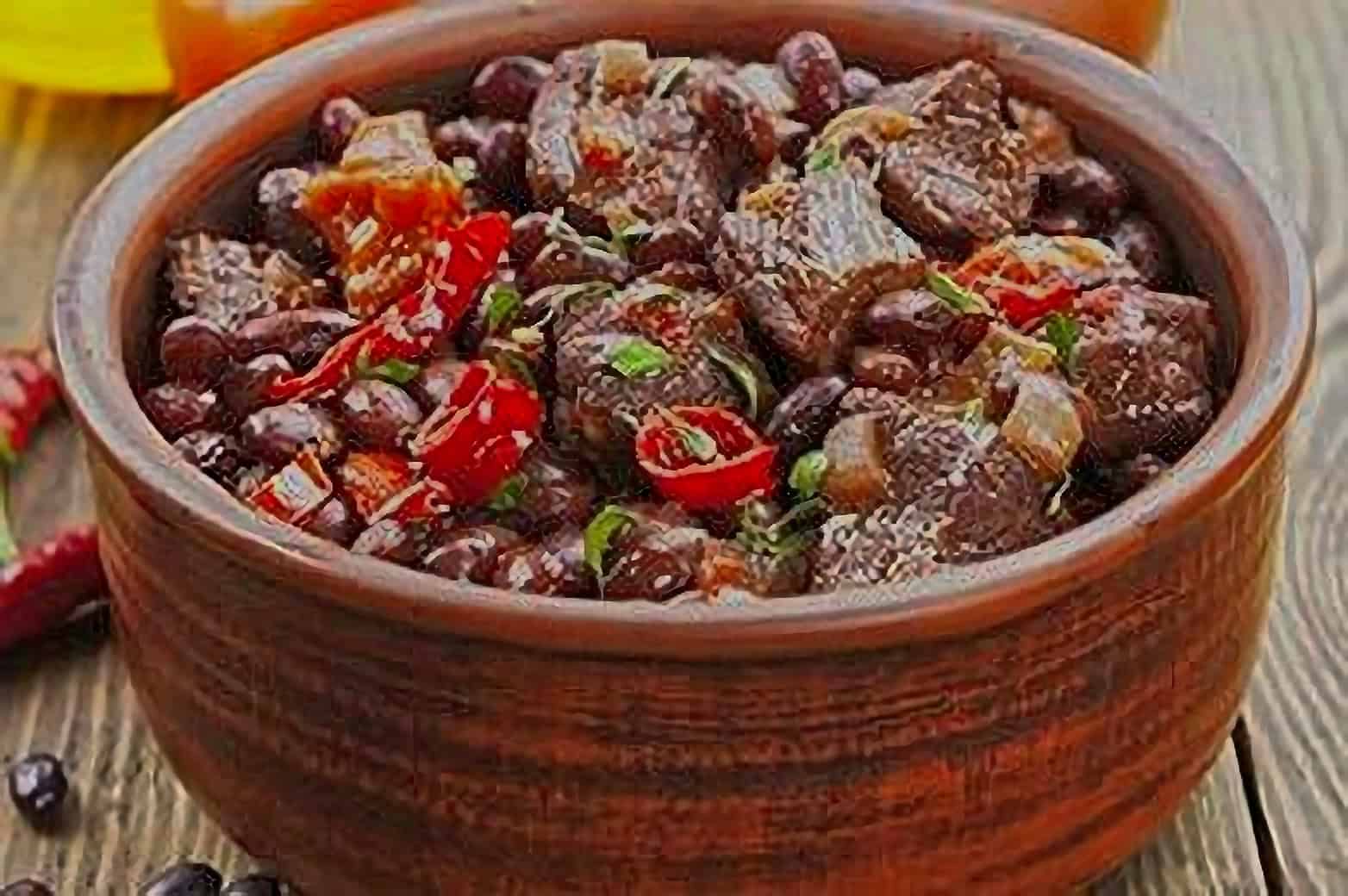 The Curacao recipes of the Caribbean for goat s is a popular stew on the islands of Curacao, Aruba, and Bonaire. This is a spicy stew with goat's meat as a main ingredient. Serve over rice, funchi or potatoes. Cooks add a spiny, light green cucumber, called concomber, to the stew at the same time as the potatoes.
The cucumbers should be rasped and cut in half lengthwise. Press each half gently to pop out the seeds before adding cucumbers to the stew.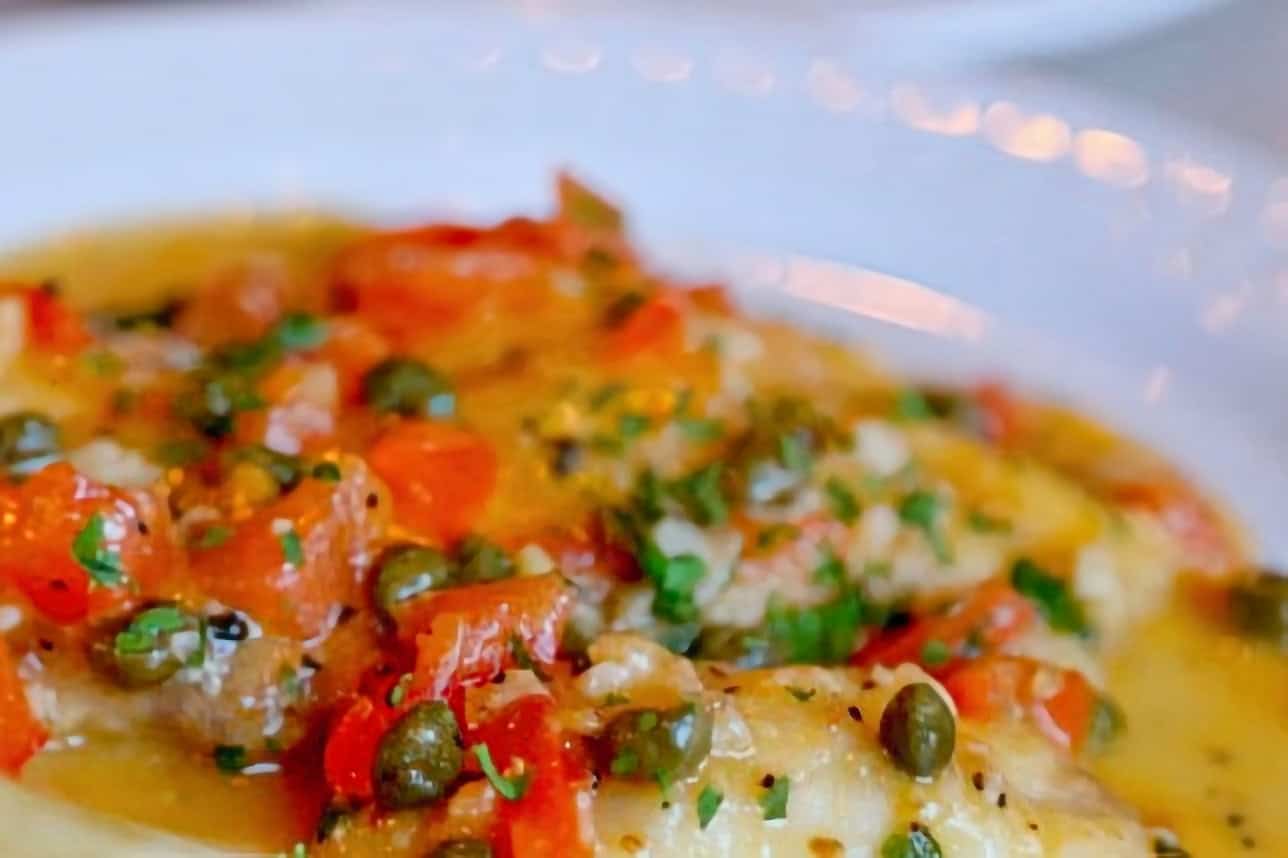 If you're headed to the islands for the first time and looking for Curacao food, you might want to get a taste for the sea for yourself. Curacao restaurants were the first to serve the lionfish and received recognition for cooking the invasive species and assisting in stopping its takeover of endangered sea creatures. Thankfully, the invasive fish is described as buttery, tender, and delicious for cooking.
I've never tried it myself, but I would be willing to, and I love everything in Castaway's Wreck Diver-Style Lionfish recipe! In order to spear the fish, one must dive very deep. The lionfish live about 1,000 feet down and come up between 200 and 400 feet. To make matters even more challenging, the spines of lionfish contain venom and can cause extreme pain if one is pricked.
---
Want more ideas to round-out your Recipe Box?
A lot of great options are in these posts!
---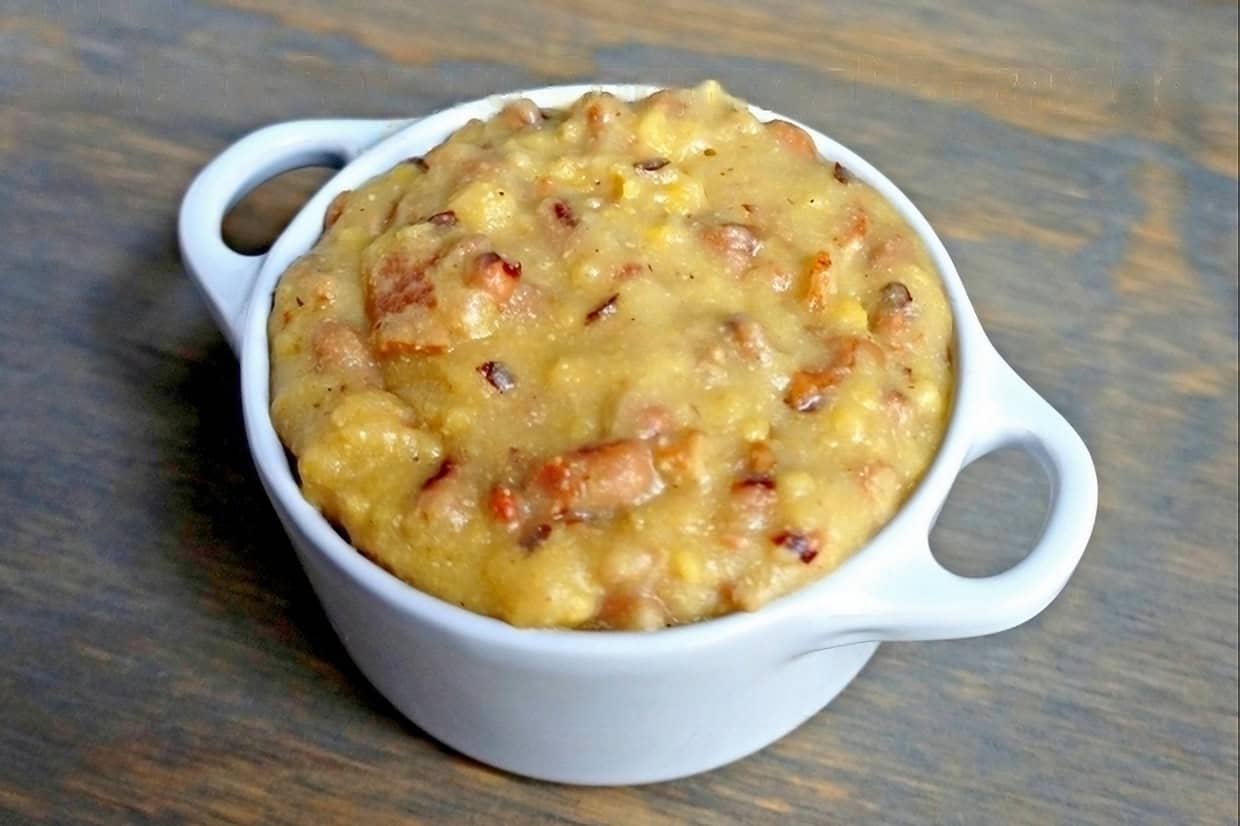 The Curacao food is a lot like other polenta dishes I have cooked. Polenta is an enriched version often made for holidays and special occasions. With bacon and beans, it is a protein packed version that can serve as a meal on its own! It makes the perfect comfort food and I think can even stand on its own as a meal, although that is not traditional as it is considered more of a side dish.
I'm really not sure of the history of why we usually pair our funchi with fish. It's just the traditional way of eating it, whether it is with fried fish, stewed fish or roasted fish. To complete my meal, I paired my Curacao food with salad and pan seared salmon.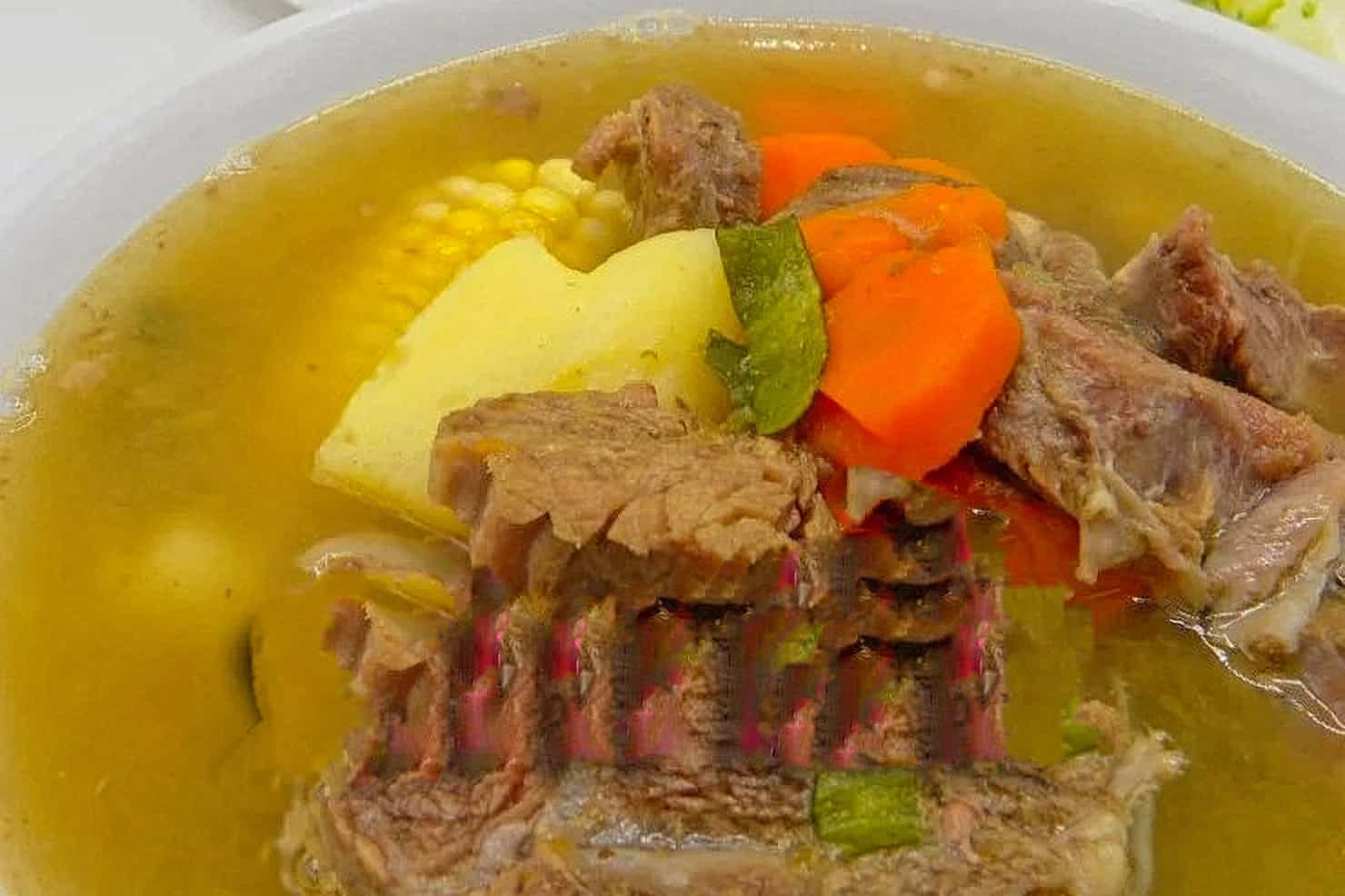 Sòpi di karni is a delicious Curacao food, a rich soup with vegetables and beef. It is a complete meal that actually contains everything.
We make our sòpi almost entirely the old-fashioned way: by letting meat, vegetables and marrow bones steep for a very long time to make a tasty broth. Only then do we add the other ingredients and make the soup.
In most world cuisines you will find a variation on 'beef soup'. What makes the Antillean sòpi di karni unique is the use of vegetables that are found locally. For example, as is tradition, large pieces of sweet potato and corn cob go in that you take out with your fingers. So it is definitely not a 'nice' soup with finely chopped pieces of vegetables… we like big chunks!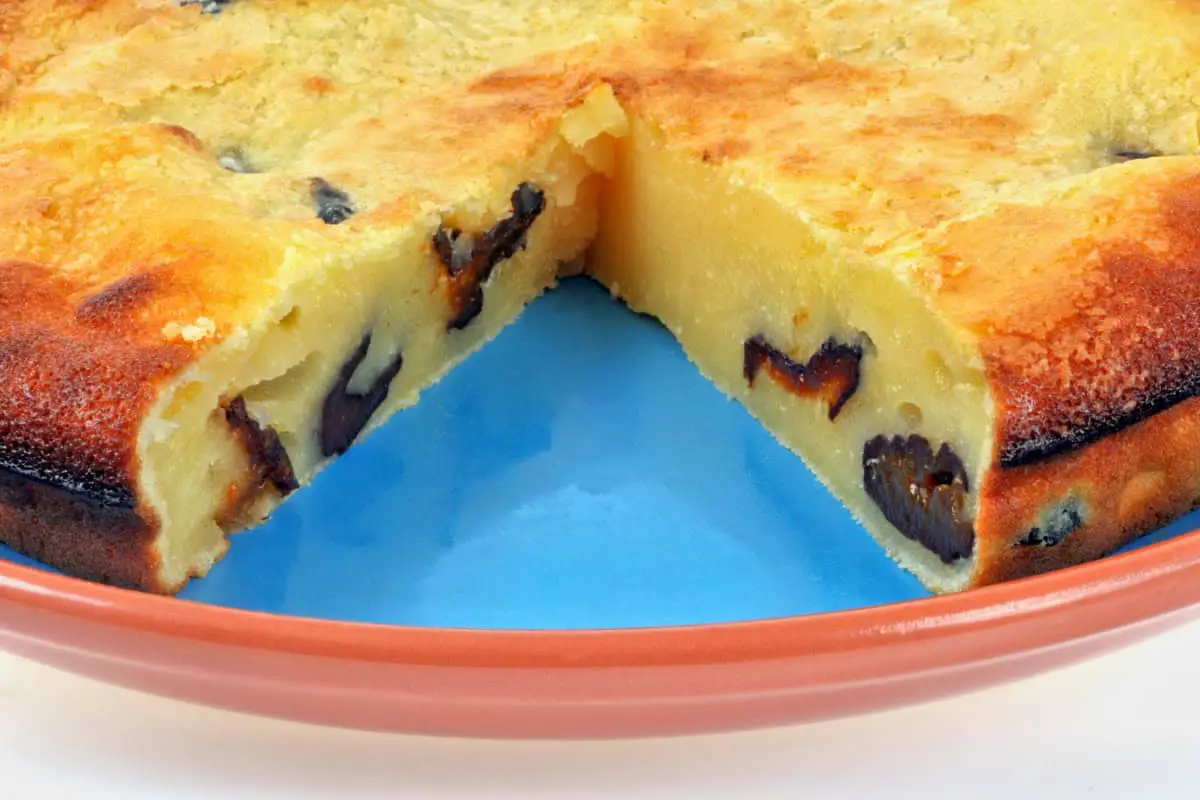 This Curacao food 'bolo di pudin i pruimu' actually combines two existing Curacao recipes of the Caribbean. Those of pie with pudding and those of pie with a homemade plum filling .
When making the plum pie, we sometimes choose to mix the plum filling into the batter instead of filling the pie with it. That is also very tasty and it is ready a lot faster. In these Curacao recipes of the Caribbean we keep the plum filling separate and spread it like 'jam' between the different layers of cake.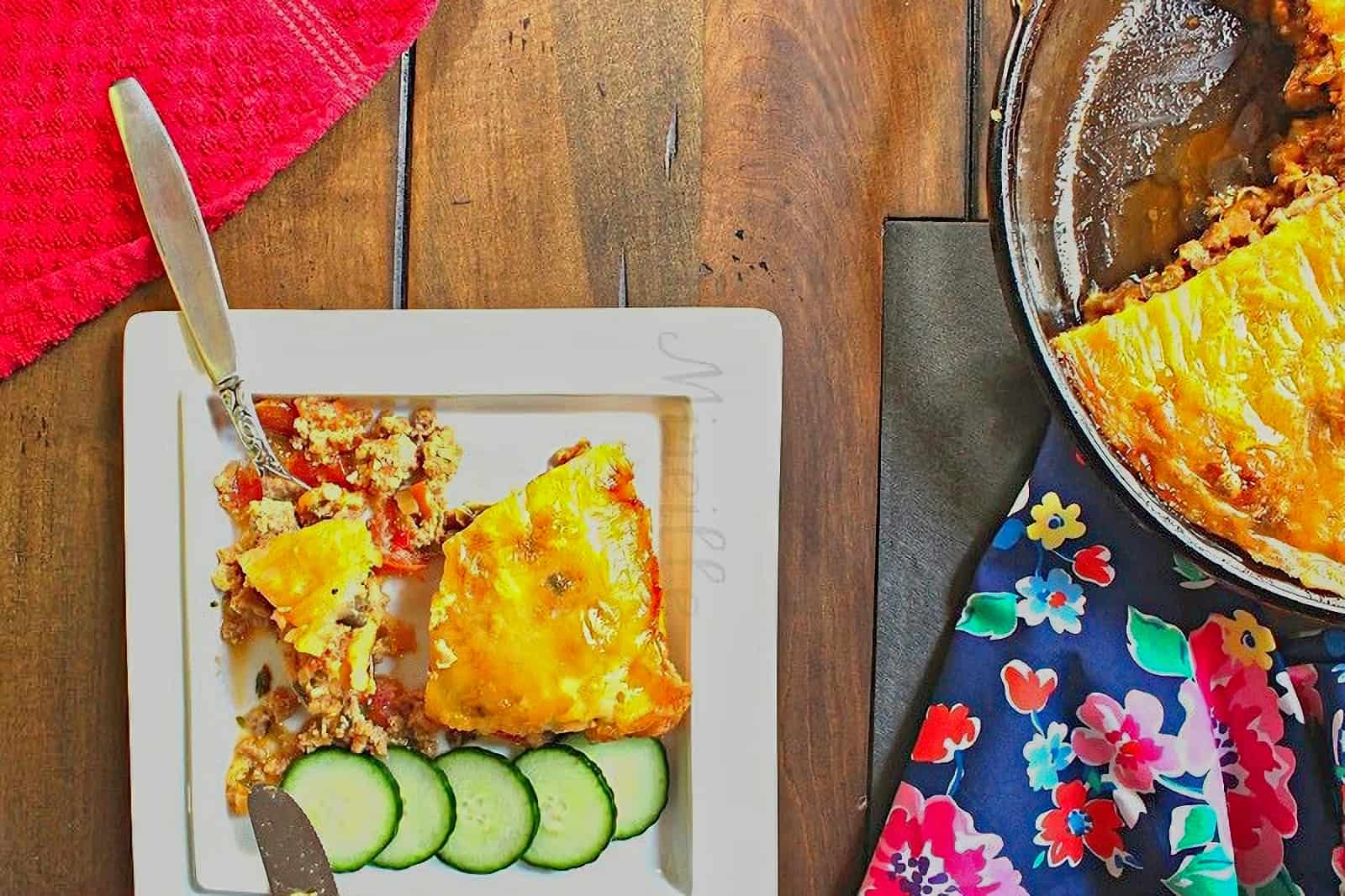 Dutch Gluten Free Savory Pie is a traditional Curacao recipes of the Caribbean served in both Aruba & Curacao. It is an explosion of flavors with African, Dutch, Latin and Indonesian influences.
It really is an explosion of flavors in your mouth. The filling is salty, sweet and spicy – all at the same time with the crusty top shell and the soft cheese at the bottom.
Although I think of it as the perfect carb free one pot meal, it can also be eaten with rice or bread. In Aruba and Curacao, it is often served with our version of Cornbread – Pan Bati.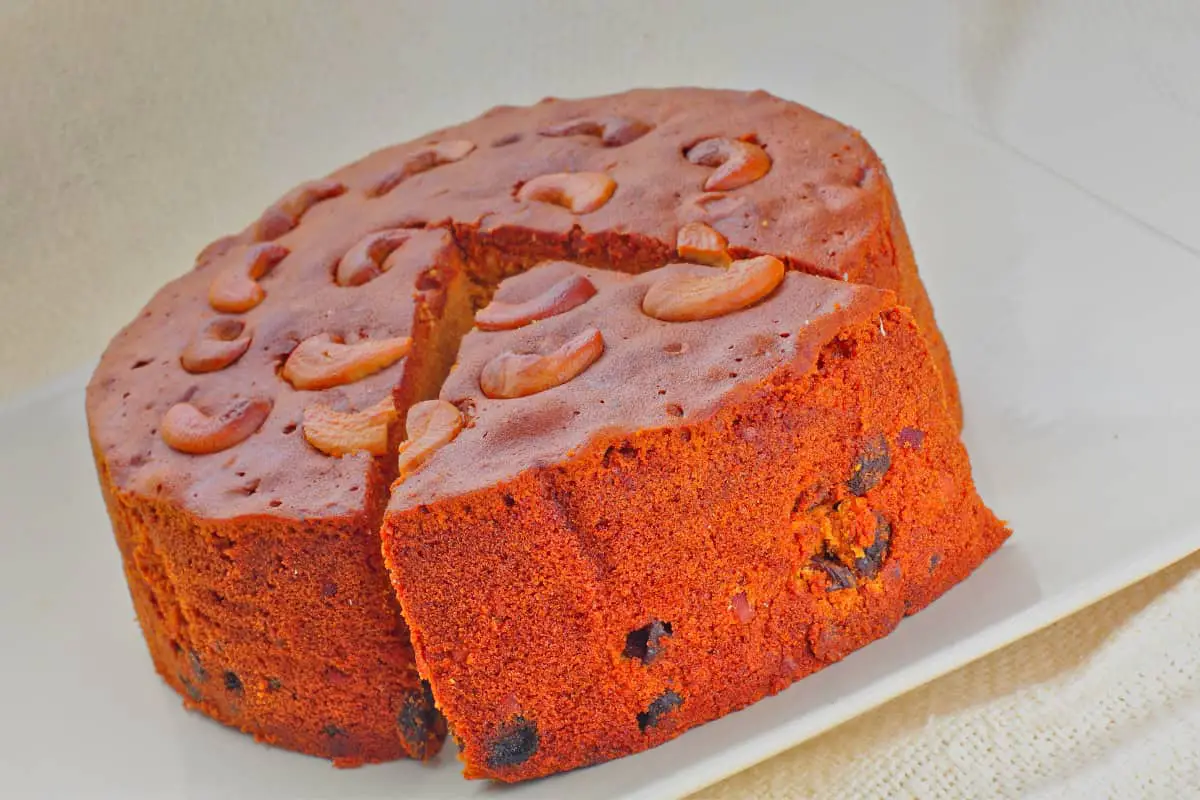 On a weekday Thursday we were invited to Mama Gada from Tempting Curacao to watch the making of a real Curacao bolo di kashupete the traditional Curacao recipes of the Caribbean for Cashew cake. It didn't go very well with finding the location because it turned out that we had the wrong house number.
Lutgarda, the baking queen of Tempting Curacao, makes the most beautiful things. She showed us a few things on her phone. She is often hired to make the most beautiful and creative things for weddings and parties. But for us it was a traditional cashew nut pie or bolo di kashupete.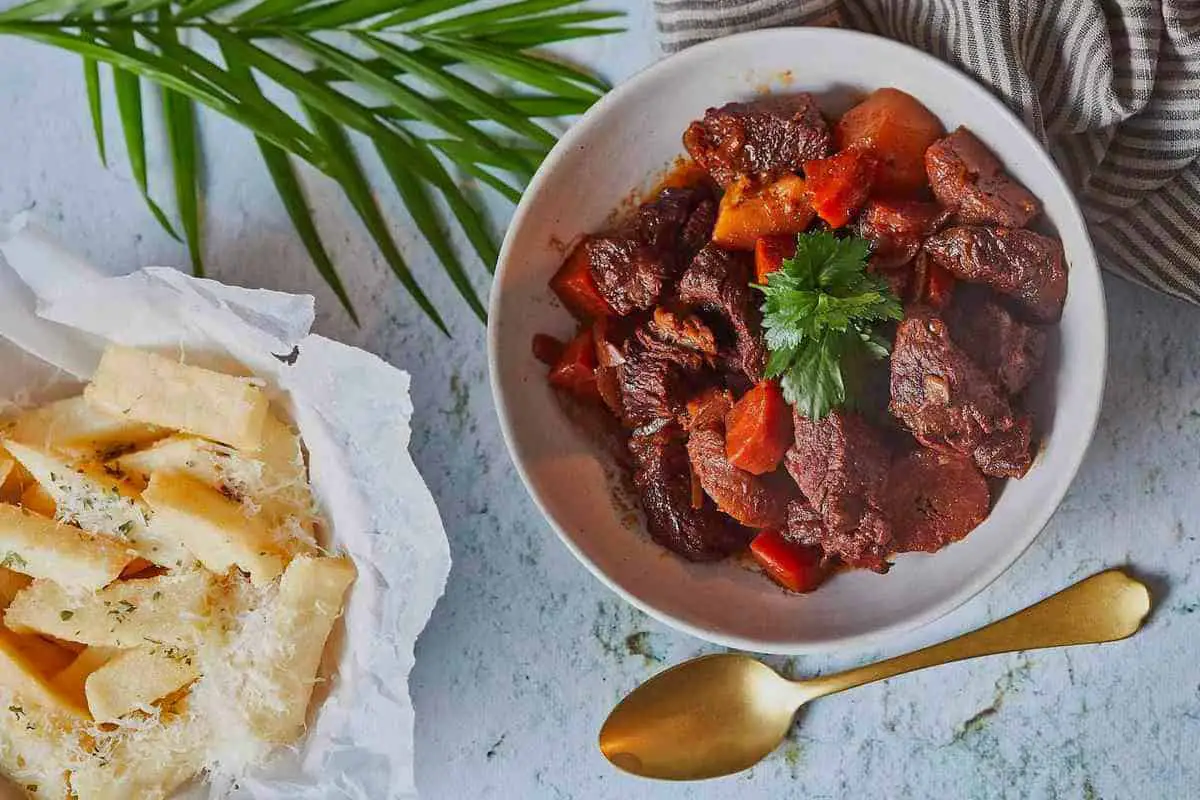 You can make these Curacao recipes of the Caribbean in a large regular casserole, but it is also very suitable to prepare in the slow cooker . And, this karni stobá stew is extra tasty if you serve it with some homemade funchi fries.
On Aruba, Bonaire and Curacao, this special, and yet quite powerful stew, is often consumed precisely in the afternoon. The hearty stew is quite similar to our Dutch, but with a number of less common ingredients. Like plantain! Many Antilleans often start cooking the karni stobá early, sometimes days in advance, because the meat has to simmer for a long time. Slow is better…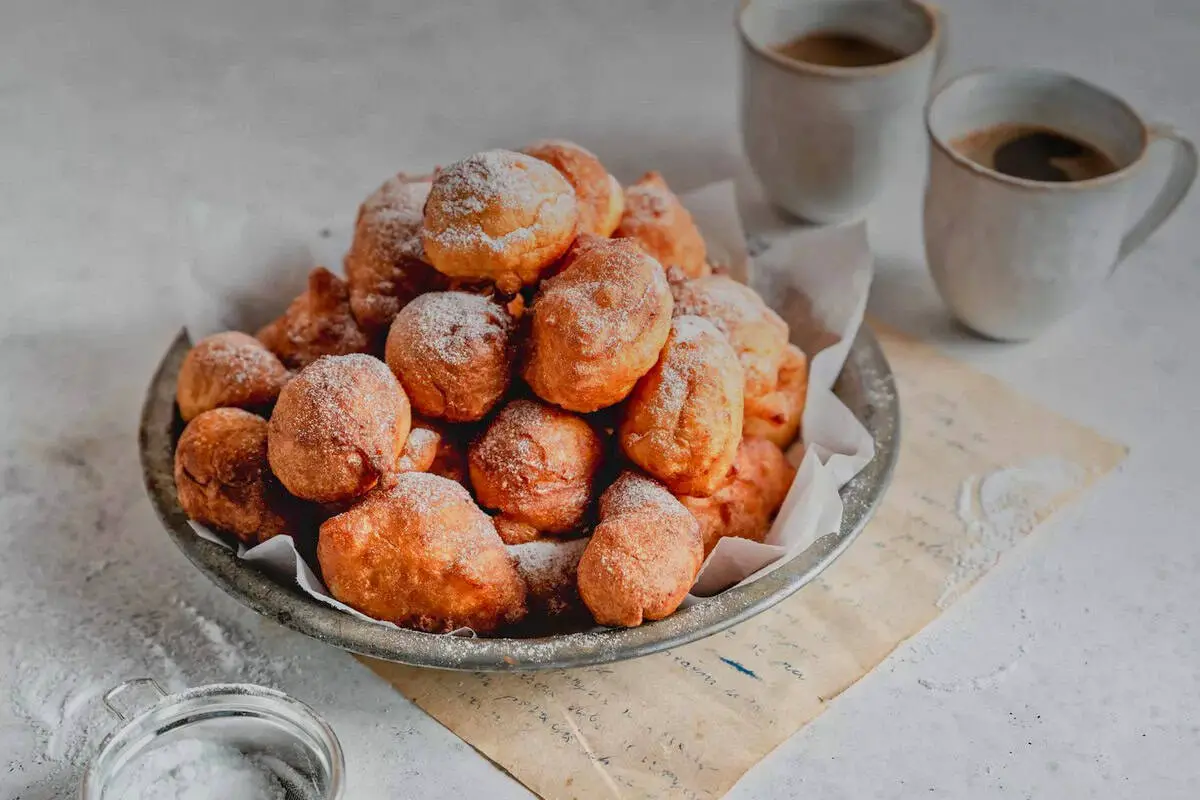 Traditional Dutch oliebollen (literally, "oil balls") have often been called the precursor of the doughnut, the popular American treat. It seems very probable that early Dutch settlers took their tradition over to the New World where it evolved into the anytime-anywhere snack the doughnut is today. In Holland, they pretty much remain a seasonal treat, made and enjoyed specifically to ring in the New Year.
You will need two tablespoons to form and handle the dough, as well as a slotted spoon to remove the oliebollen from the hot oil. Oliebollen can be made with optional raisins and currants and even bits of chopped apple, but a seasonal snowfall of white confectioners' sugar and earthy ground cinnamon is a must.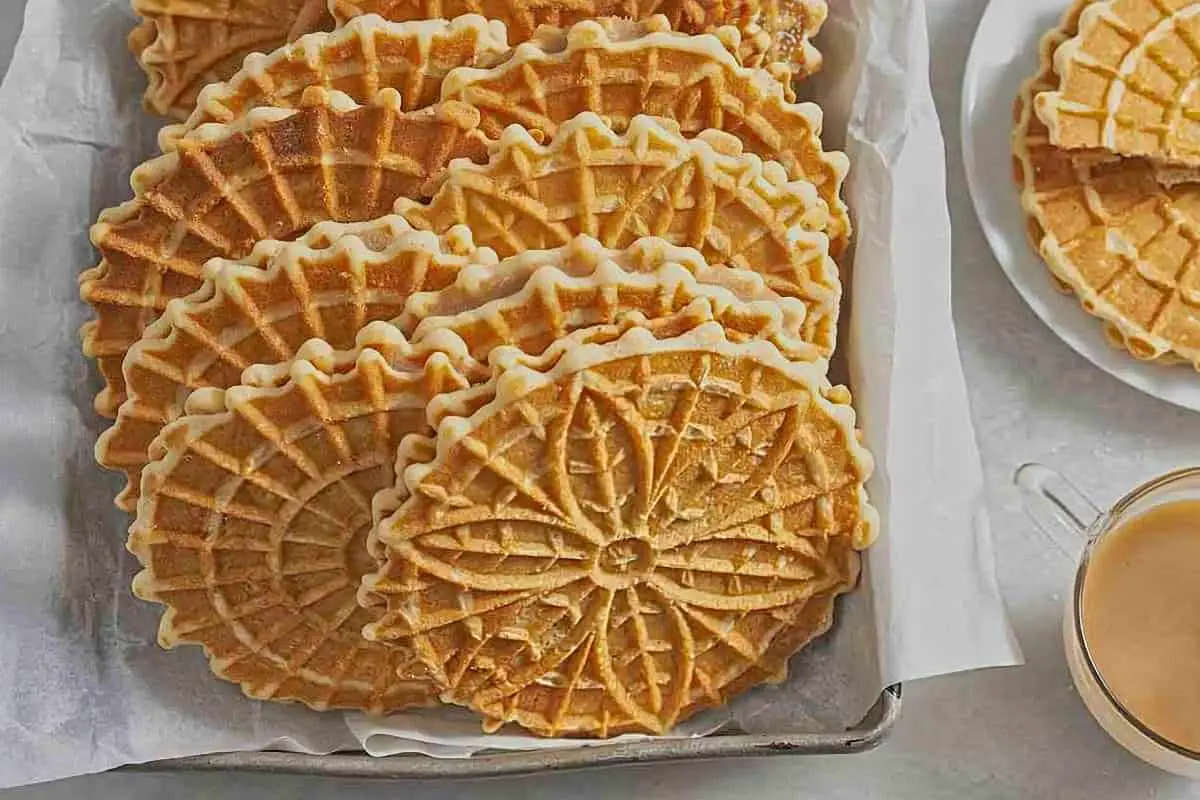 These caramel-cinnamon treats elevate the term "sandwich cookie" to new heights! You must have a pizzelle (or krumake) maker, preferably a "mini," to prepare these. You may use a regular-size pizzelle maker; the cookies will just be larger.
---
You May Want to Join Our Boondocking Group on Facebook For More Information
You May Want to Join Our Campfire Recipes Group on Facebook For More Information
For More Photos Visit Our Instagram at World Recipes Daily – Our Big Escape