Bolivian Food Traditions and Recipes that we developed after our time of living in Bolivia. The food and culture are very diverse usually very spicy.
History of Bolivian Food
Bolivian cuisine stems from the combination of Spanish cuisine with indigenous ingredients and Aymara traditions, among others, with later influences from Germans, Italians, French, and Arabs due to the arrival of immigrants from those countries. Many countries and cultures have shaped the current day Bolivian food traditions into the recipes below. The traditional staples of Bolivian cuisine are corn, potatoes, quinoa and beans. These ingredients have been combined with a number of staples brought by the Spanish, such as rice, wheat, and meat, including beef, pork, and chicken.
Bolivian cuisine differs by geographical location. In Western Bolivia in the Altiplano, due to the high, cold climate cuisine tends to use spices, whereas in the lowlands of Bolivia in the more Amazonian regions dishes consist of products abundant in the region: fruits, vegetables, fish, and yuca.
Bolivian cuisine has been influenced by Argentinian and Brazilian cuisine, and to a lesser extent the cuisines of other neighboring countries. European immigration to Bolivia is not as common when compared with other Latin American countries, and while German, Italian, Basque, and other cuisines have influenced the cuisine of Bolivia, Spanish cuisine remains the primary influence.
Sweets In Bolivia
Sweets in Bolivia use typical sweeteners like honey and sugarcane. Manjar blanco is a common ingredient used as a filling in place of dulche de leche for regional variations of traditional desserts like alfajores. Sweet fruits like bananas, guava, coconut, passion fruit, and raisins are commonly used, especially coconut which features in numerous dessert preparations like cocadas, budín de coco (coconut pudding) and pastelitos.
Some local fruits like the achacha come from the Amazon, while others still are native to the Andes. Known as "custard apple" in English, the cherimoya fruit, believed to be native to the Andes, is commonly used to make ice cream and other sweets. Mark Twain once described the cherimoya as "the most delicious fruit known to men".
Helado de canela is a type of sorbet flavored with cinnamon. Tawa-Tawas are fritter sweetened with miel de caña.
Bunuelos are fried sweet fritters commonly eaten for breakfast with a sweetened beverage called API made with morocho corn, cinnamon, milk, and sugar. Another breakfast food is the Andean fruit tamarillo, a common ingredient for compotes, marmalades, and assorted desserts.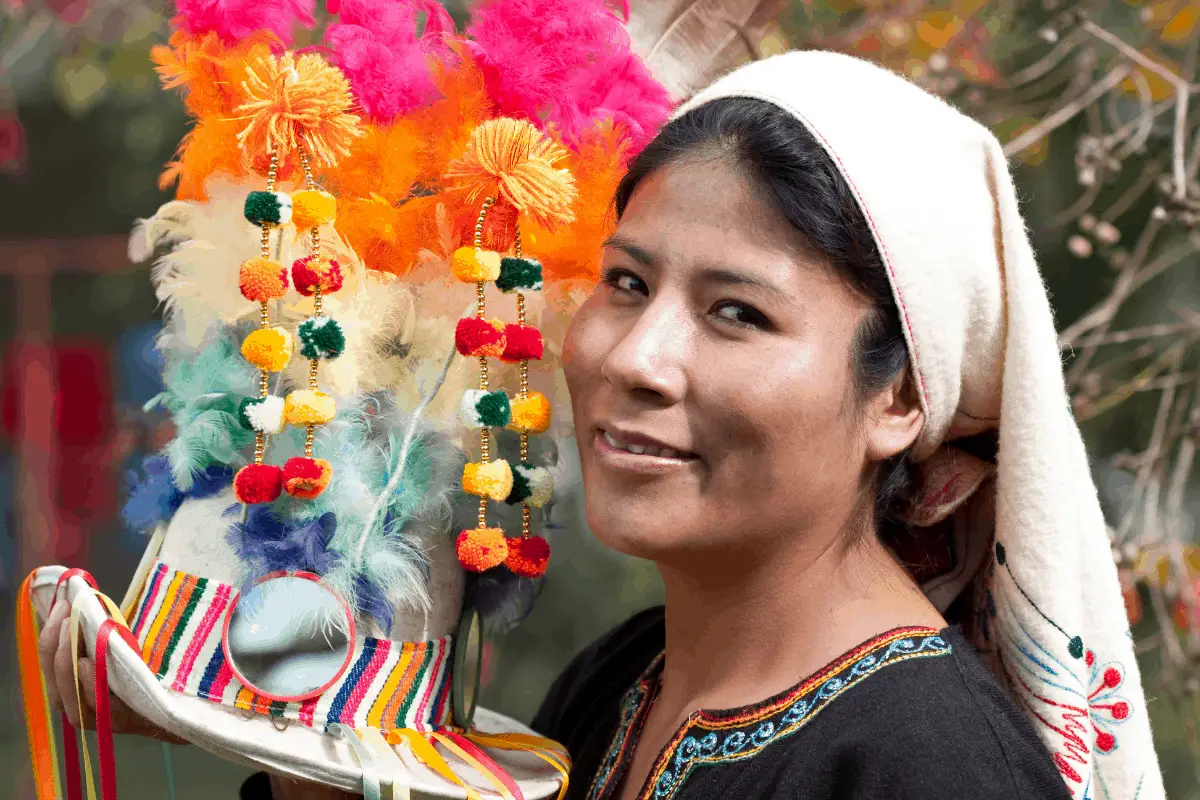 Meal Structure
Breakfast (desayuno)
Although a Bolivian breakfast can be very rich, most Bolivians start their day simply with a deliciously dark black coffee (cafe tinto) and a piece of bread. Bolivian breakfast foods vary.
Lunch (almuerzo)
Almuerzo is the most important meal of the Bolivian day, so much so that daily life tends to revolve around it. Long lunches are traditional throughout the country, so businesses and shops often close between the hours of 12 and 3 pm, so that the workers have time to return home for lunch. A typical Bolivian lunch would consist of several courses, including a soup, a main course of meat, rice, and potatoes, then a dessert and coffee. Lunch is taken at a leisurely pace and is traditionally followed by a nap, the oft-cited siesta.
Tea (té)
Bolivians observe an afternoon tea break similar to those in England. Usually the tea breaks take place around 4 and 5 pm at salones de té (tearooms). These tearooms often double as bakeries so that tea and pastries are enjoyed together.[5] Cups of black tea are usually taken with biscuits such as galletas Maria or more traditional humintas. Often, Bolivians drink coca or yerba mate in place of the more common black tea.
Dinner (cena)
Dinner is a lighter, much more informal affair than lunch that typically takes place at usually 8 pm or later.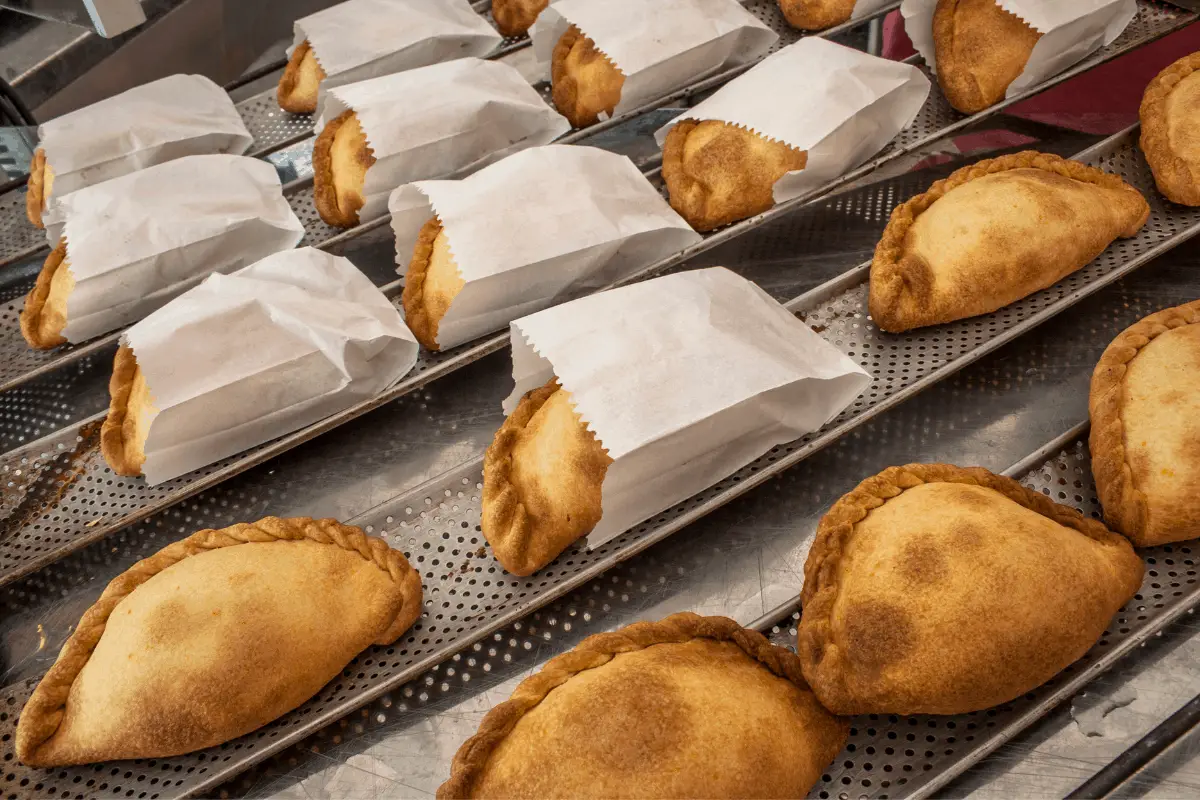 FAQ About Bolivia and Its Foods
What are the Traditional Foods in Bolivia?
Sanduíche de Chola (pork sandwich) The chola is a classic sandwich from La Paz.
Anticucho (skewered beef hearts)
Silpancho.
Aji de Fideos (spicy calf tongue)
Cuñapé (cheesy bread)
Sonso de yuca.
Chancho a la Cruz (the whole hog, slow-cooked)
Humintas (baked tamales)
What are the Popular Traditions in Bolivia?
San Juan Festival (Fiesta de San Juan) Held on one of Bolivia's coldest nights of the year is a festival known for its large bonfires, copious drinking, and fearsome fire-walking. Each year on June 23rd, the Catholic festival of San Juan Batista is celebrated countrywide.
Is Bolivian Food Spicy?
Bolivian cuisine differs by geographical location. In Western Bolivia in the Altiplano, due to the high, cold climate cuisine tends to use spices, whereas in the lowlands of Bolivia in the more Amazonian regions dishes consist of products abundant in the region: fruits, vegetables, fish, and yuca.
What is a Typical Breakfast in Bolivia?
When visiting Bolivia, if you have a restaurant attached to your hotel or hostel most likely you will be offered in the morning a continental-style breakfast with bread, jam, butter, tea, or coffee as well as an "Americano" version adding in the choice of fried or scrambled eggs.
What is the National Dish of Bolivia?
Salteñas is the name of the national dish of Bolivia consisting of crescent-shaped, filled pockets of dough.
What do they Drink in Bolivia?
Singani (the Bolivian national drink) is the main liquor used to produce some of these mixed drinks.
What is the Most Common Meat in Bolivia?
Chicken is the common meat in Bolivia, mainly because less wealthy people (which are a majority in Bolivia) prefer chicken because is cheap, cheaper than beef, pork, and fish.
25 Unbelievable Bolivian Food Traditions & Recipes
---
---
check out our video
---
---
One of the popular Bolivian food traditions is Cocadas. Cocadas are a Bolivian cookie made with coconut and macadamia nuts. The "dough" takes all of 5 minutes to whip up and 25 minutes to bake, and then you have an incredible, sweet, caramel-y cookie with bits of macadamia nuts to enjoy. Great Bolivian desserts!
An ideal dish for cold days, the lentil chili provides many nutritional properties to the body and also a wonderful flavor.
I'd been hearing about grilled chicken with llajua (pronounced yak-wa), Bolivia's ubiquitous tomato and chile grilling sauce, almost since the day a tall musician of Bolivian descent named Gabriel Berthin started dating my stepdaughter, Betsy. "Hot, " Gabriel said. "Real hot." (Hmmm, salsa or stepdaughter?) Well, Gabriel is now my son-in-law, and llajua has become a staple of the Raichlen grilling repertoire. And it's hard to imagine any sort of Bolivian grilled chicken, beef, pork, or lamb without this incendiary condiment to reinforce the fire. This is one of the many Bolivian food traditions we have longed to try.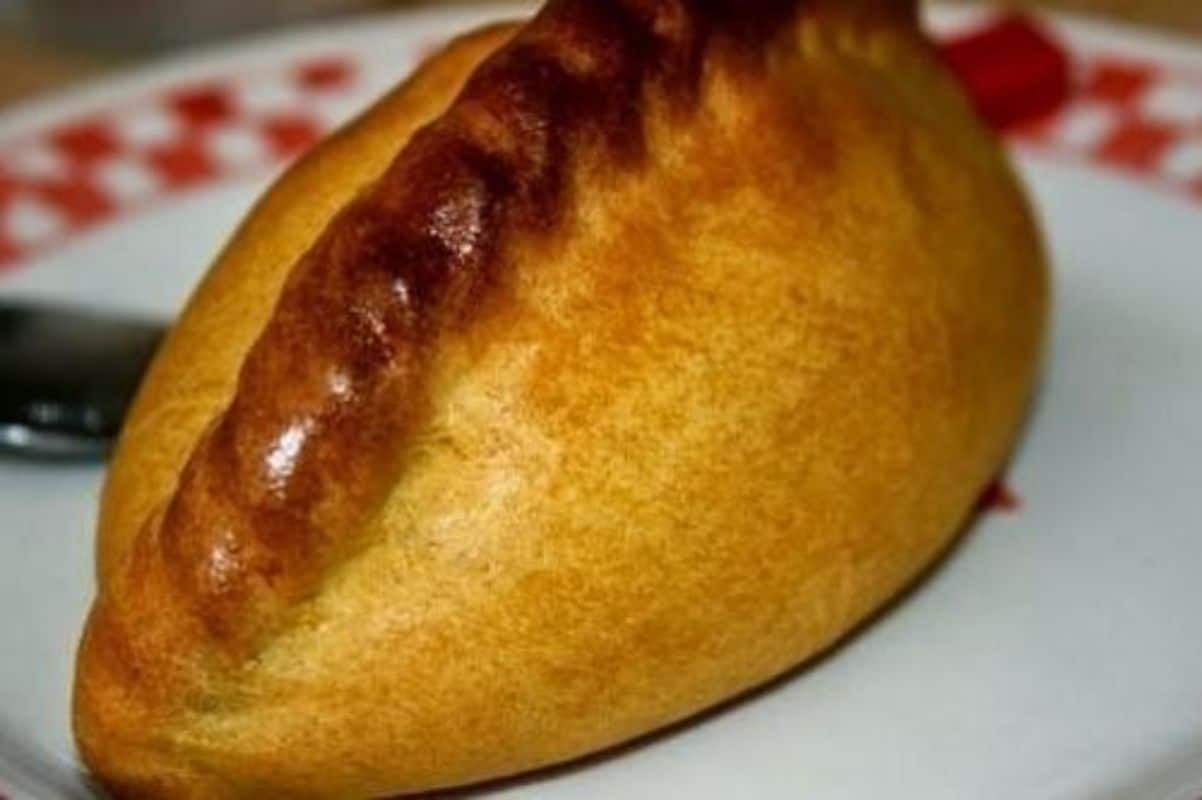 Salteñas are savory pastries filled with beef, pork, or chicken mixed in a sweet, slightly spicy, or very spicy sauce, and sometimes also containing peas, potatoes, and other ingredients. There are also some vegetarian versions available for sale at certain restaurants.
Typically salteñas can be found in any town or city throughout the country, but each area has its variations; Cochabamba and Sucre claim to have the best version of this snack, and many will go out of their way to try the variation from Potosí. In La Paz, it is a tradition to enjoy salteñas as a mid-morning snack, although vendors often start selling salteñas very early in the morning. The pastries are sold anywhere from 7 am to noon. What is astonishing is how quickly they are sold; many outlets are sold out by mid-morning. Salteñas are popular Bolivian food traditions and will found everywhere but each will be different.
Silpancho Cochabambino – say that ten times fast-which is a common "Bolivian trucker breakfast" and a Bolivian food traditions specialty- basically their version of steak and eggs.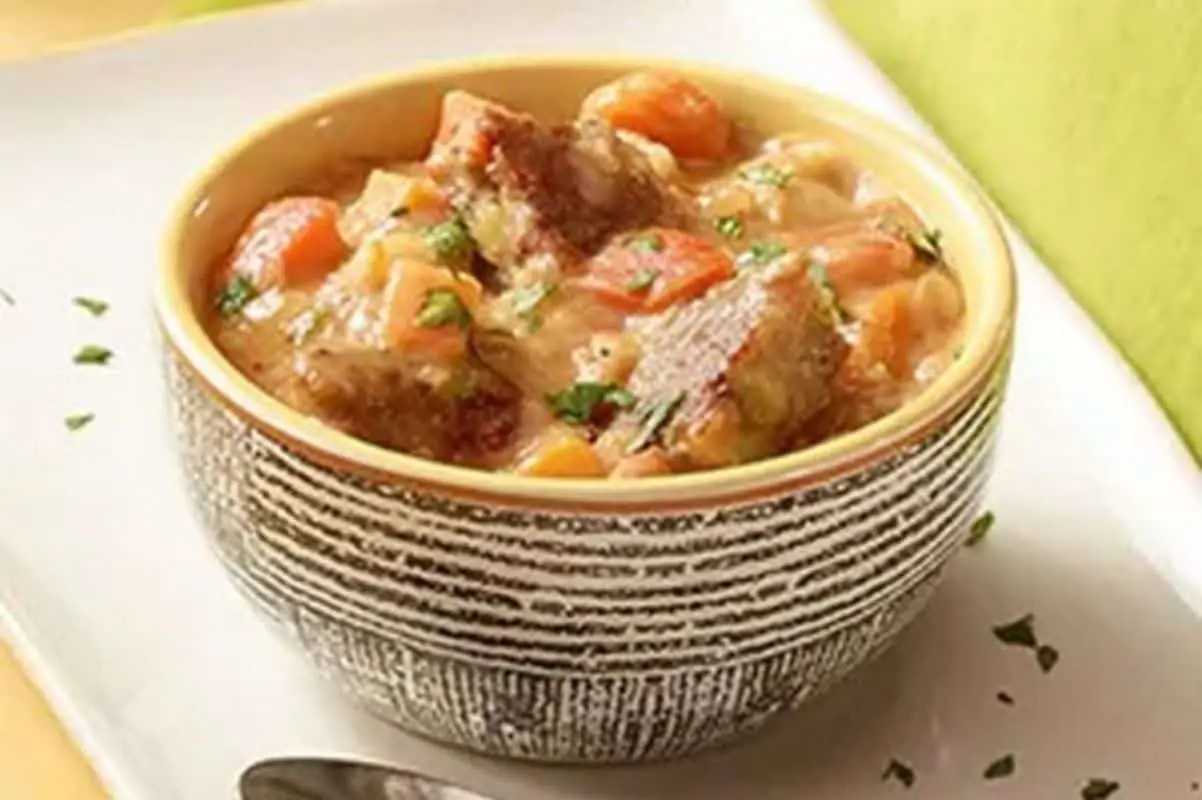 This vegetarian version of a tasty-and-nourishing soup originated in Bolivia. Its flavor comes from bell pepper, carrots, onion, and peanut butter. For just the right spice level, add the hot pepper sauce slowly and taste as you go.
Ivory quinoa is the most common and mildest flavored of the colors. Dazzle your guests with smaller amounts of colorful red quinoa mixed with the white. Quinoa requires thorough rinsing before using.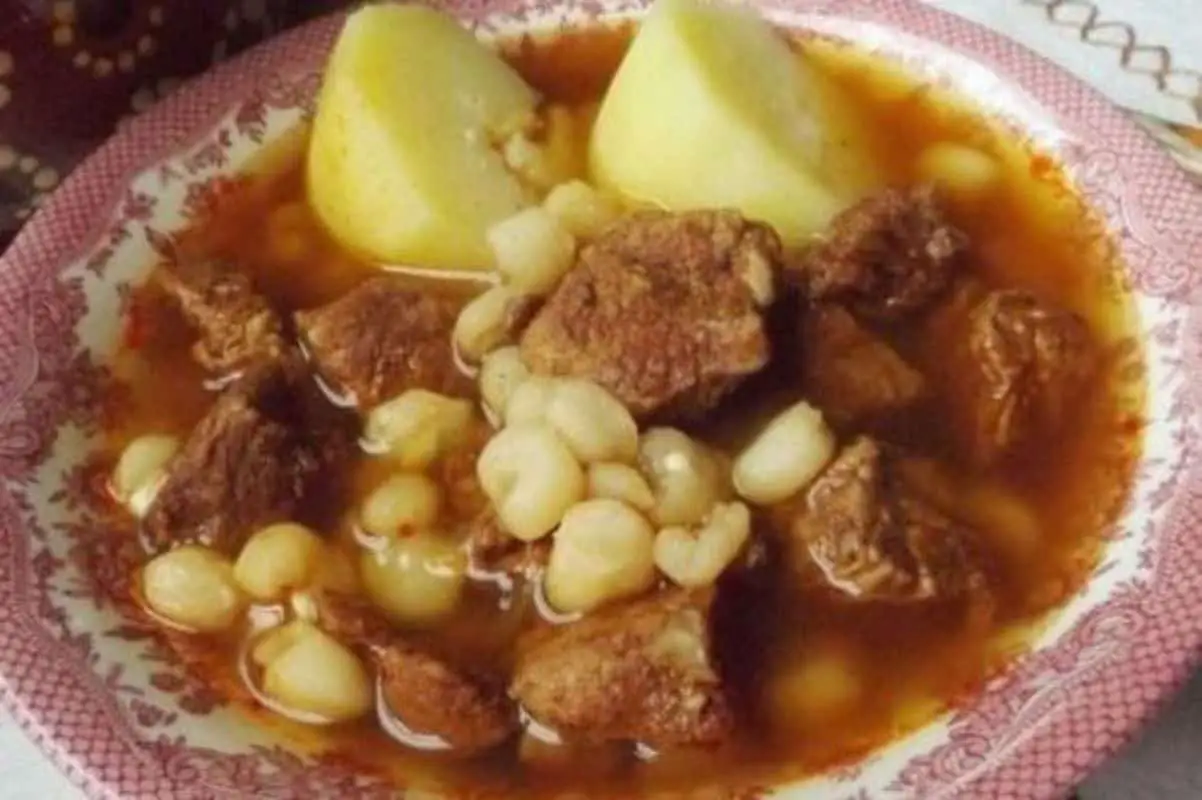 Fricase is a spicy Bolivian-style pork soup served with potatoes and maiz, hominy. It shares some of the same flavors as a Mexican red chile pork pozole.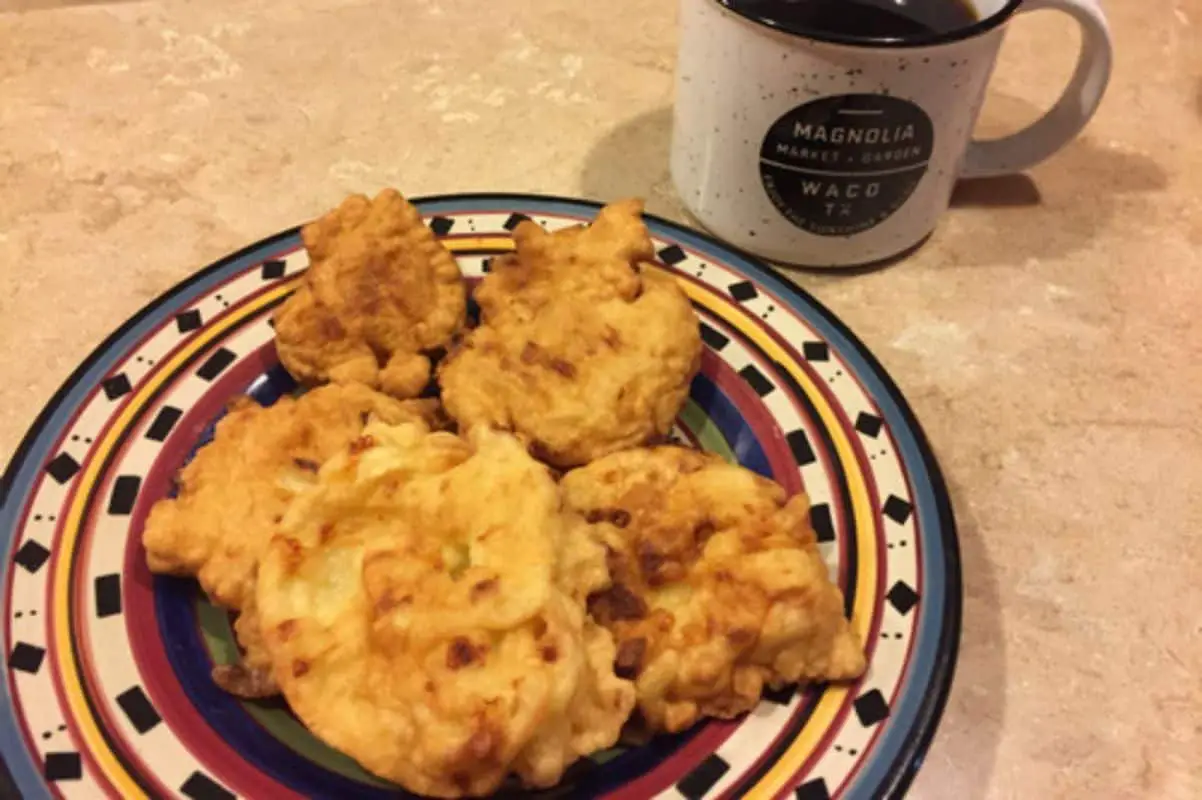 Most people when they get back to the States after a long trip abroad go for hamburgers or pizza. Forget that. I wanted some Fritos. You better believe they were one of the first foods I made when I got back. They are so easy to make and remind me of the place I miss so much.
Seriously, these things are so good. My parents were skeptical like they are with most of the non-American recipes I make. But, even they were impressed. Who knew fried cheese could be so good?
Bolivian salsa called Llajua or llaajwa is a simple quick to make spicy salsa that would normally be made with two ingredients that I could not find locally. The first is a pepper called Locoto, this is a pretty spicy chile that has black seeds and the other ingredient is called Quillquiña, this is a green that is somewhat similar to cilantro but has a unique taste and bitterness. I substituted jalapenos for the locoto chile and cilantro for the Quillquiña. The result was a lovely spicy salsa that is always found on Bolivian tables.
Guisado de Repollo con Papas – Cabbage with Potatoes is a quick and easy side dish. You can add some extra protein and make it a complete meal by adding some chorizo or eggs.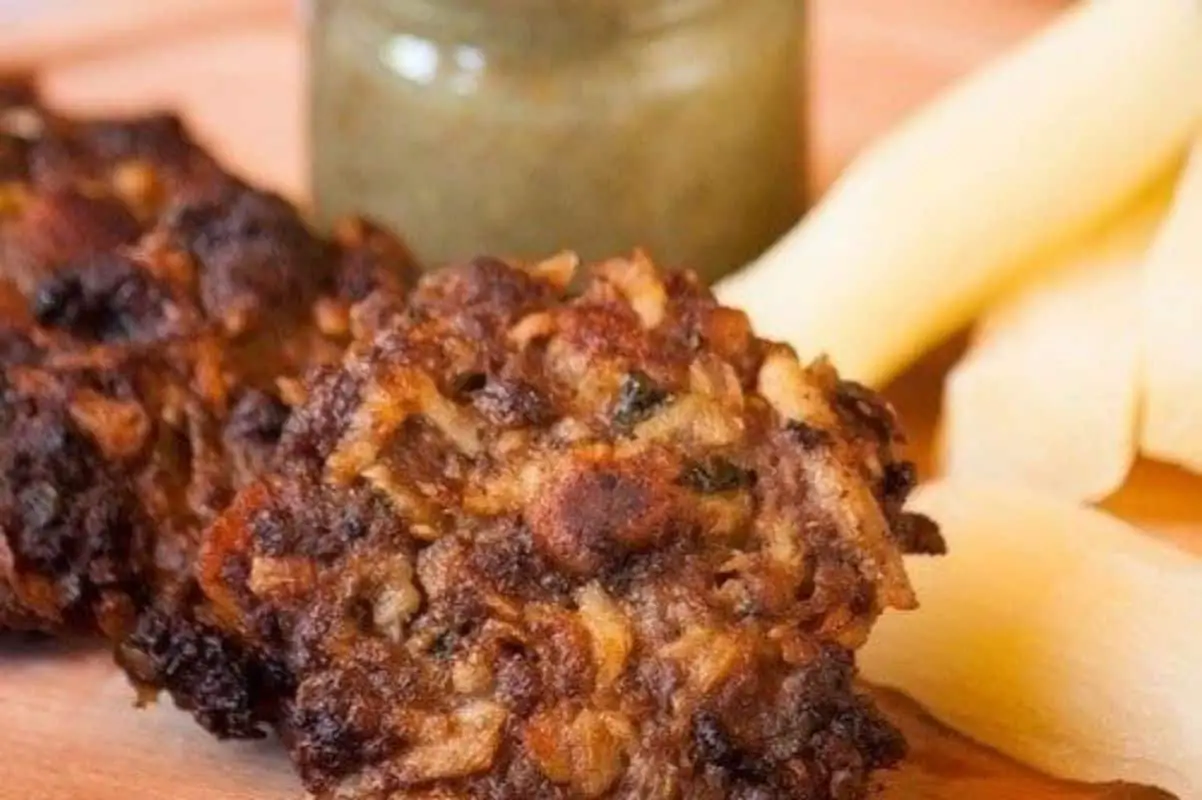 Asaditos are crispy fritters made with ground beef and shredded cassava. A quick snack, they are popular Bolivian street food in the eastern part of the country.
Juicy meat filling with vegetables, wrapped in creamy mashed potatoes. The surprise of a piece of hard-boiled egg and an olive. In the end, a hint of spiciness from the llajua. That's a relleno de papa!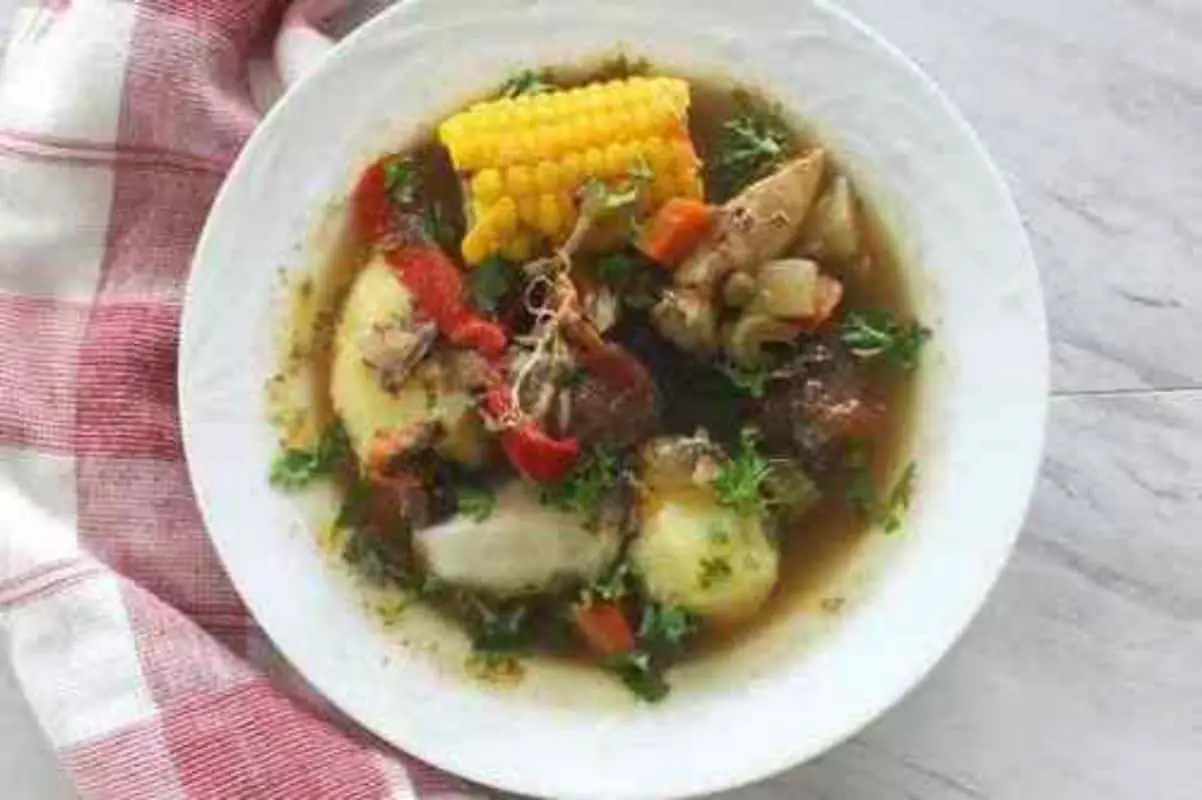 This Bolivian inspired soup is a delicious, hearty meal for any time. In Bolivia, it is a traditional soup to make for Christmas Eve dinner to celebrate Nochebuena. Bolivian Picana might be one of the first Bolivian dishes I cooked at home.
My husband is from Bolivia but we live in Miami, FL. Often times I try to make Bolivian inspired food for our family. I can't always find all the ingredients as in Bolivia, but I come pretty close. Hope you enjoy this recipe.
Salteñas originated in the city of Tarija, but are now sold by street vendors all throughout Bolivia – often as a mid-morning snack. Legend has it that the recipe originated with Juana Manuela Gorriti, an Argentinian woman who later married Bolivian President Manuel Isidoro Belzu. Gorriti grew up very poor and made the pastries to generate income for her family. The name is said to be a reference to "the women from Salta" – the town where Gorriti was born.
Picante de Pollo, one of many creole recipes, is originated from western Bolivia and is characterized by its aroma, spicy taste of choky flavor of chuño (dehydrated potatoes). The spiciness of this recipe depends on the quality of "aji" – cayenne peppers, you use.
If you want to eat like a Bolivian, I highly recommend you try Llajua. Bolivians happily splash this liquid fire over their meals as casually as Americans use ketchup – perhaps even more profusely. The stuff goes on everything – from soup to grilled meat, boiled vegetables, savory pies (like the Salteña), and more.
The heat originates from the locato pepper, rated between 30k and 100k on the Scoville Unit. From what I gather, the locoto is like a mild habanero. Ha. Mild. Habenero. What an oxymoron. If I know one thing, I know I can't handle any kind of habenero with grace, mild or not. In fact, I about went into apocalyptic shock during the Angolan Global Table, when I threw part of a habenero down the garbage disposal and ran it. Yes, I meant apocalyptic. Death fumes shot right up into my eyes, nose, and throat, making even my toenails sweat. It was ugly.
Wholesome, filling, and rustic to boot. This Bolivian fricasé is all about comfort and I love everything about it.
Is it a soup or is it a stew? Well, it's kinda both. Slow-cooked chunks of pork, deep, rich, and spicy in flavor. It's made even more nourishing by adding a good scoop of hominy (white maize) and a rather unique ingredient known as chuño.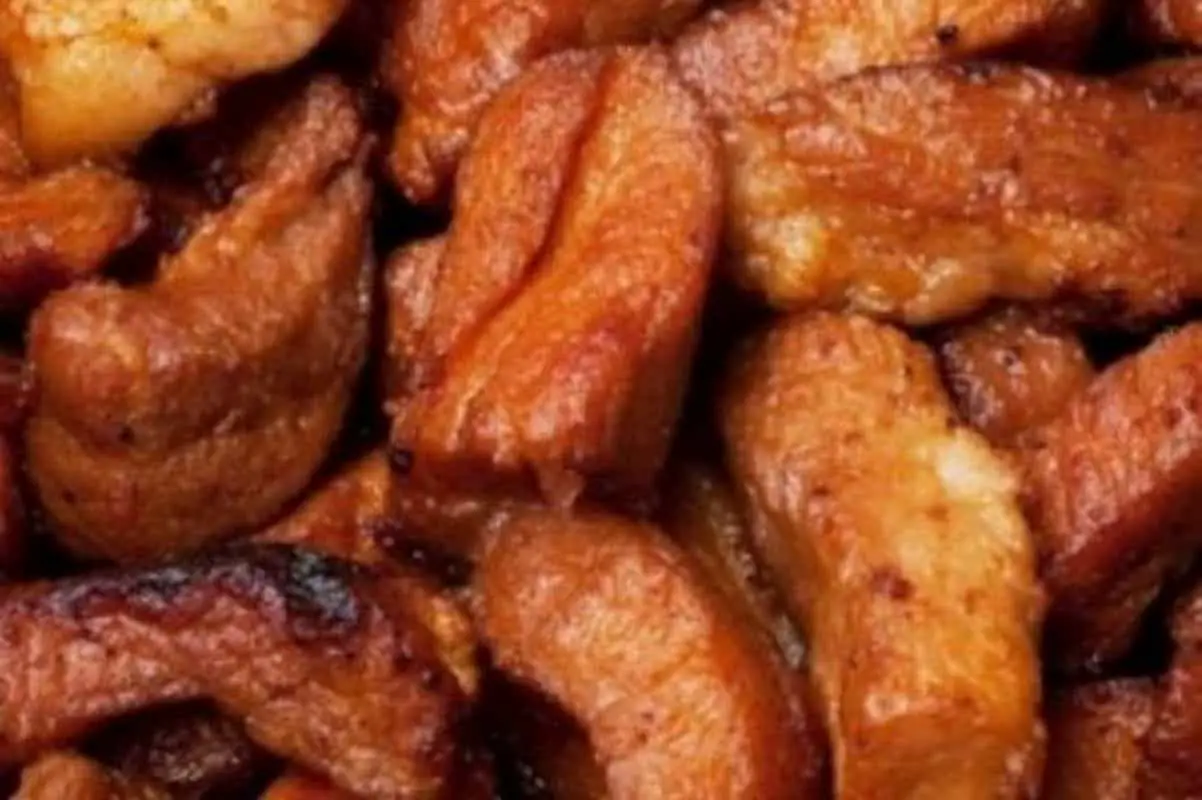 Chicharrón is a dish generally consisting of fried pork belly or fried pork rinds. Chicharrón may also be made from chicken, mutton, or beef.
In South America, tamales are traditionally eaten in the Andean countries where there is a concentrated Indian population. Each country has its own way of preparing and naming them. In Bolivia, they are called humintas and are either boiled or steamed in corn husks. This version, seasoned with anise, cinnamon, and yellow pepper paste, is stuffed with a creamy cheese and quinoa filling. Quinoa, an ancient super-nutritious grain once considered the "gold of the Incas," is a source of complete protein and important in the Andean diet. It is now sold in most U.S. supermarkets. Serve these as an appetizer or as a side dish with grilled poultry or fish with hot salsa.
Saice Picante de pollo is one of the most traditional Bolivian dishes. The main characteristic of this dish of chicken in a sauce is its intense spiciness.
Bolivians love sopa de maní, a flavorful meat and vegetable stew, thickened and enriched with the earthy flavor of ground peanuts.
Papitas are delicious Bolivian fried quinoa patties that are stuffed with canned tuna and served with lemon juice.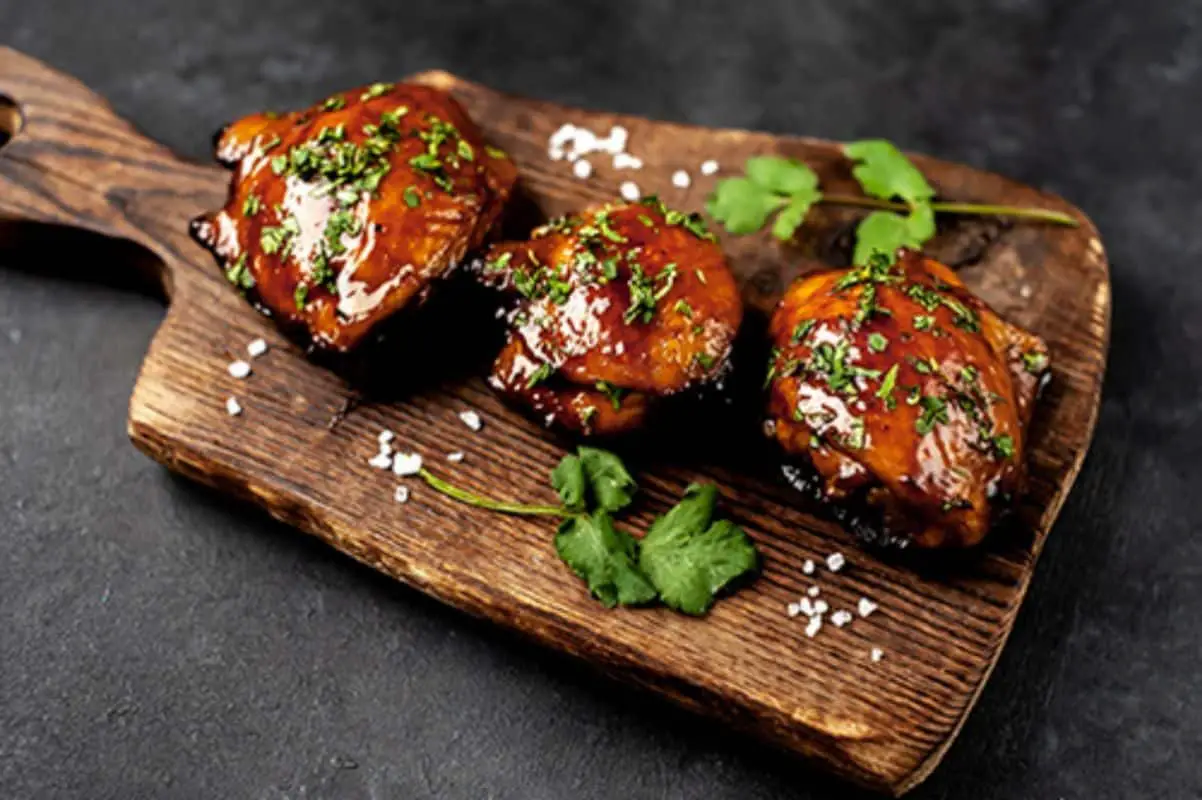 Picante de Pollo (Bolivian Spicy Chicken) is a classic and traditional Bolivian chicken dish. Very spicy, rich, and satisfying. This recipe comes from the Cochabamba region of Bolivia. Pair this dish with your Peltier Winery & Vineyards Pinot Grigio.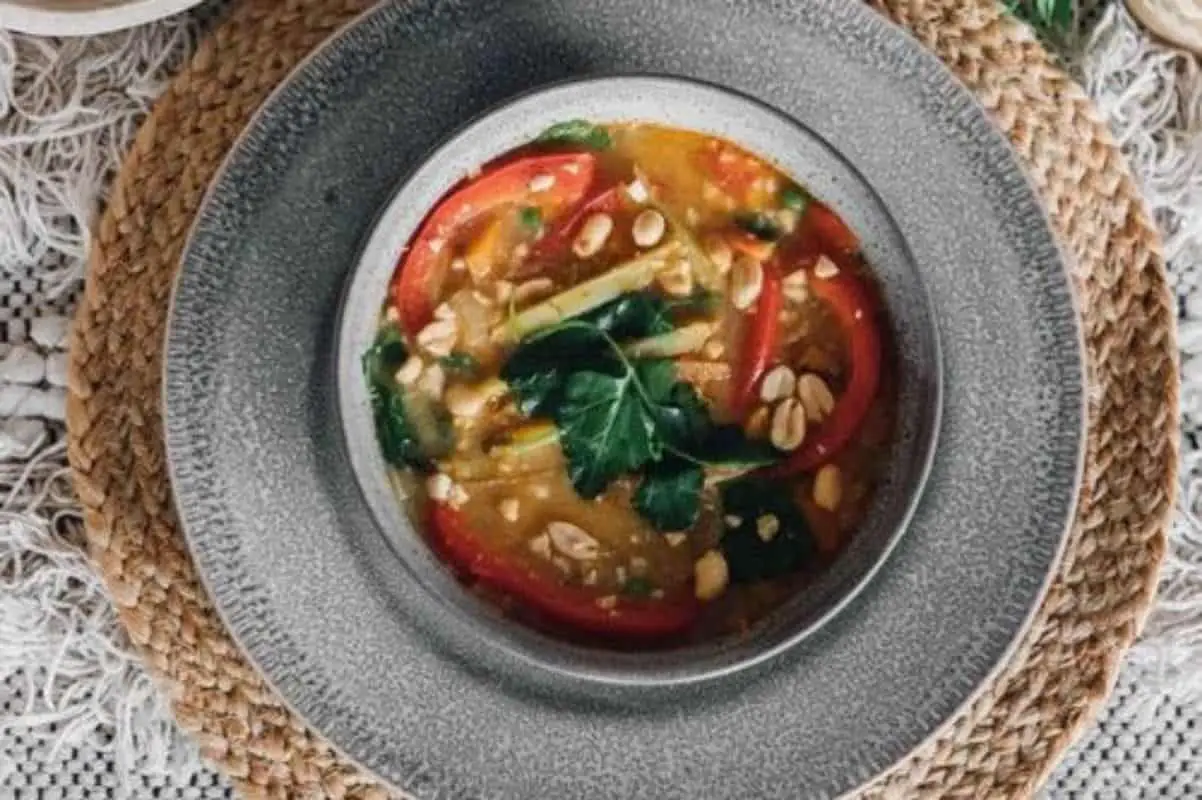 This nutritious peanut quinoa soup is packed with both substance and flavor. This vegan take on Bolivian sopa de mani consists of quinoa and assorted vegetables in a luscious peanut sauce and topped with fresh herbs, roasted peanuts, and crunchy matchstick fries. It's an easy dinner and a great way of using up whatever vegetables are in your fridge.
---
For complete photos and videos of our trips, visit our photos on our Facebook Page
You May Want to Join Our Boondocking Group on Facebook For More Information