Like all other cuisines in different parts of the world, Venezuela foods is deeply intertwined with the history and the culture of the region. However, unlike other parts of the world, where the methods of food preparation and presentation are almost ubiquitous, traditional Venezuela foods change from one region to another, though there are some properties that all the places share.
History of Traditional Venezuela Foods
Most Venezuela foods recipes can trace its origins from the natives of the regions. The Auke, Caquetio, Kalina, and the Timoto-Cuicas were the earliest inhabitants of the region, there even before Christopher Colombus landed in the country.
During that time, the most dominant foods were potatoes and Ullucos, which is primarily a root vegetable but can be used as a fruit vegetable. The natives of Venezuela had elaborate irrigation techniques, which ensured that they had food throughout the year.
When Christopher Columbus arrived in the region, he came with his Spanish conquistadors, and Venezuela was colonized by the French. Obviously, the French culture and way of life had a huge impact on the cuisine of the native region. For example, the Venezuelans have a dish called Cachitos, which is very similar to the French Croissant and is filled with ham. French fries are also a huge delicacy in the region.
During the time of Venezuelan colonization, people from a myriad of European counties moved into the region. They were hoping to start new lives, since Venezuela had more fertile soil, and was less populated than Europe. Italians, Portuguese, and the French, although in smaller communities as compared to the Spanish, all moved into the region.
The Europeans came with their culture and their cuisine, and, over time, they managed to ingrain their foods and cuisine into that of the region. For example, the pasticho is a favorite amongst the Venezuelans. It is, in preparation and presentation, akin to Italian lasagna. Cheese is also very popular in Venezuela, and this can directly be attributed to the European immigrants that came into the country.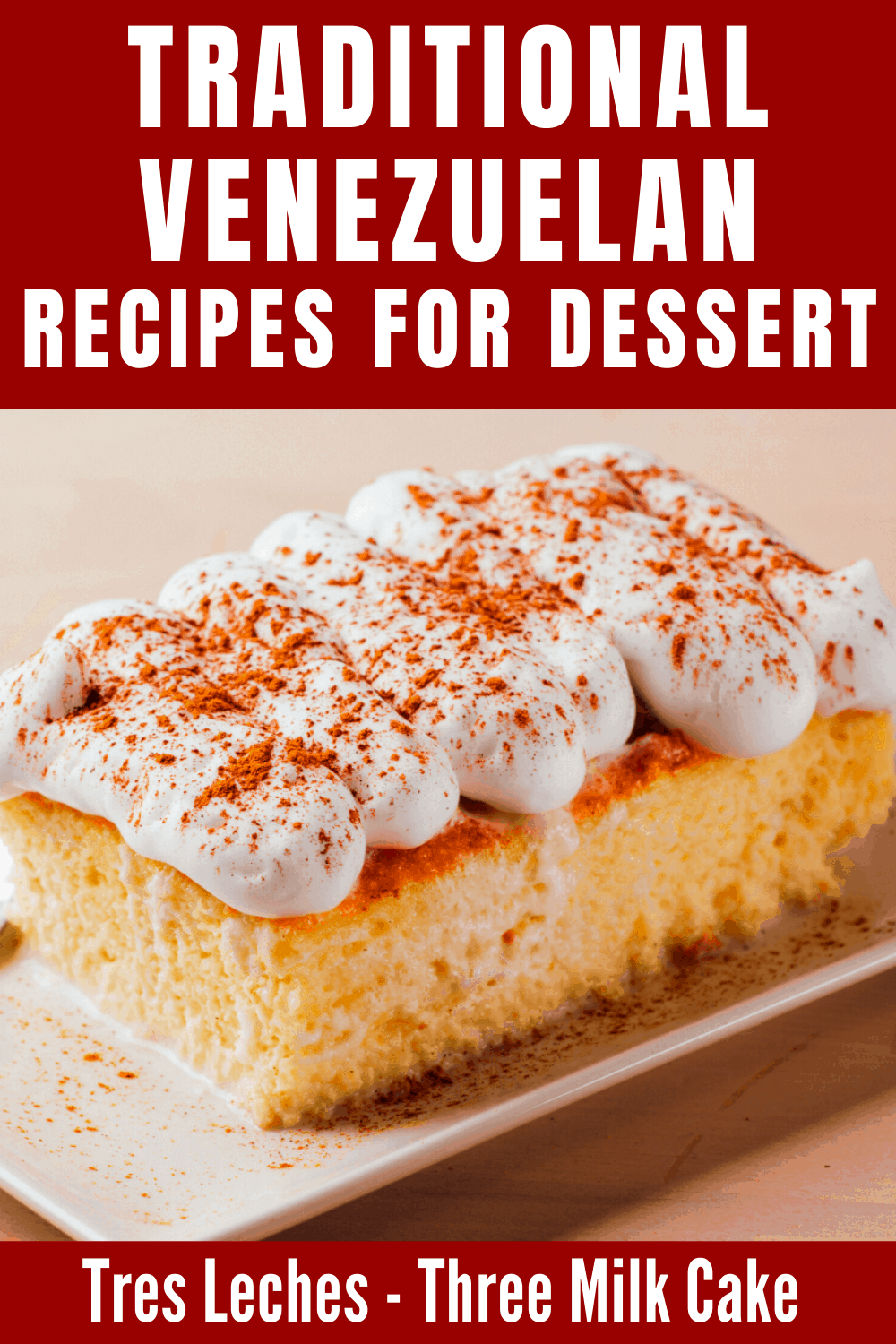 Old Style Venezuela Foods and Cuisine
As mentioned earlier, there are variations in the meals and cuisines in different parts of Venezuela. This is because of the different climatic and soil conditions of different parts of the country. Old school cooking techniques are based on the ingredients the locals were able to find in their immediate surroundings, and thus they tend to change from palace to place.
Some of the staple Venezuela foods in the country include tomatoes, onions, potatoes, eggplants, squashes, zucchini, and spinach. Venezuela is a tropical region, that gets a lot of rainfall, which was suitable for the growth of vegetables.
Moreover, vegetables were much easier to irrigate in seasons when rain was low. Vegetables are also much easier to cook, and are very nutritious. This is the reason why they are prevalent in most of the old-style Venezuelan dishes.
The vegetable soups were seasoned mainly through Aji dulce and papelon, which, even today, are found in most recipes.
The vegetable soups, once prepared, were served alongside corn, rice, beans, or plantains. These crops are not only simple to grow, but they also did not require a lot of labor, and also fulfilled all the nutritional requirements. Meat was also essential in old-style Venezuelan cuisine and food, and could also be made into a stew.
Traditional Venezuela foods ingredients for the old school foods include ground corn, precooked corn flour, limes, and the creole version of bouquet garini, which comprises green onions, spearmint, fresh cilantro, and parsley.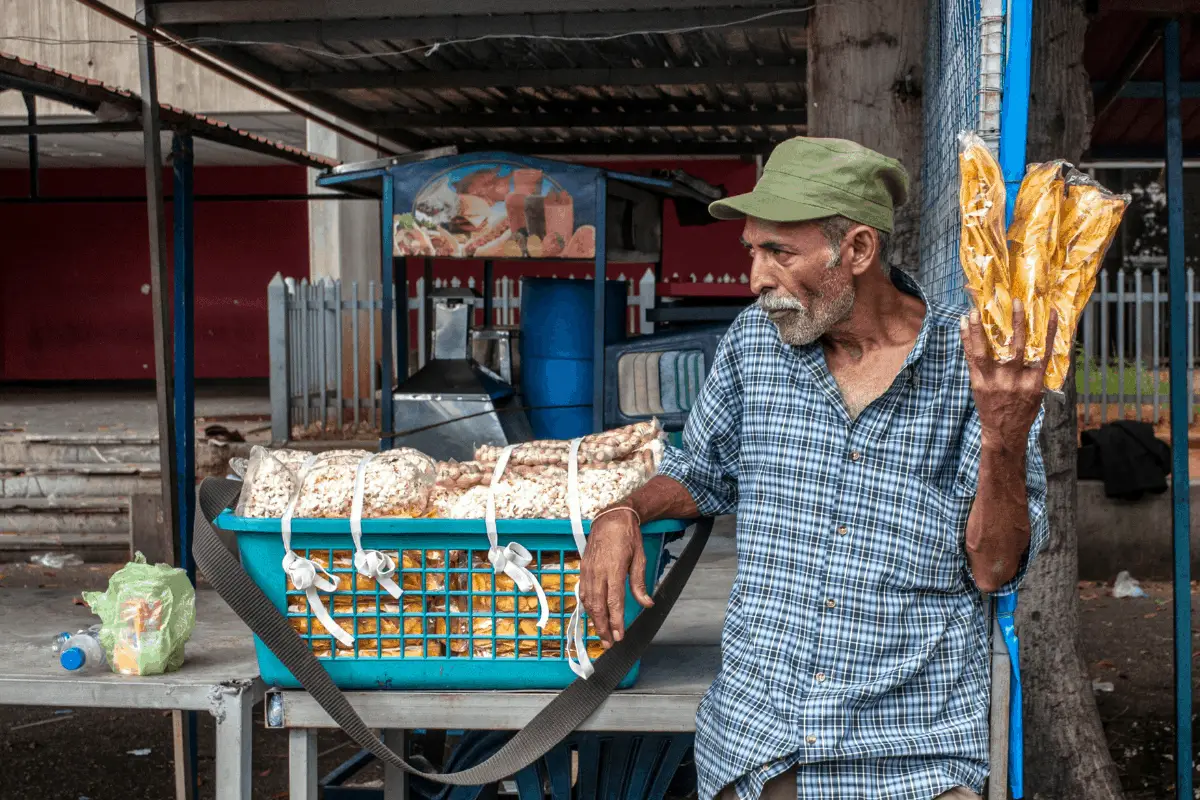 Modern Venezuela Foods and Cooking
Like most of the cuisines and foods from other parts of the world, modern-day Venezuelan foods trace its roots in the traditional and old-style way of cooking. As mentioned earlier, different regions of the country have different foods and methods of preparing food.
The eastern region of Venezuela is the one that is most influenced by the Spanish way of cooking, mainly because many Spaniards chose to settle near or around the coastal region. It also has influences from France, mainly Corsica. Indians from Trinidad and Tobago, and Guyana have also played a huge part in the cuisine of the region, as well as immigrants from the Dutch Caribbean.
The traditional Venezuela foods from that area is filled with mixed aromas and spices, and yet it remains simple and fresh. Fish is a huge part of the cuisine in the region, mainly because of the sea. It is mainly accompanied by avocadoes and ripe tomatoes, which are sprinkled with juicy limes in order to accentuate their flavor. The creole version of France's boudin noir, the fresh blood sausage, as well as the creole chorizos and native chilies are also intricate parts of the cuisine of the region.
The northwestern part of Venezuela borders Colombia, and the common food in the region is plantain that has been deep-fried. It is accompanied by shredded beef, cabbage, shredded carrots, or chicken, and can be dressed with tomatoes, mayonnaise, parsley, or garlic. These traditional Venezuela foods change by regions.
In the Andean region, soups are predominant. The soups there are rich, hot and delicious, and serve as an antidote to the region's cold climate.
Sothern Venezuela is full of rivers and water bodies, and thus it should come as no surprise that fish is eaten quite a lot in the said region. The types of fish that are rich in fat, like lau lau, pavon, or the sapoara are used to make stews and soups. These stews and soups are uniquely different from those of the eastern region.
Venezuelan cocoa is internationally regarded as the best in the world, and it forms the base of some of the most delicious Venezuelan desserts. Alongside coconuts, and a plethora of other tropical fruits in the region, Venezuelan desserts are some of the best you will find.
Beverages also form an important part of modern Venezuelan cuisine. These authentic Venezuela foods include Cocada, which is a coconut milkshake, is mostly found in the coastal areas. Ponche crema is mainly served during the Christmas holidays. Frescolita is a strawberry-flavored soda that is also very popular in the country, alongside mango and passion fruit.
There is also a myriad of alcoholic beverages taken in the region. Rum, as is the case in most of the Caribbean and South American countries, is especially popular. Beer is also another alcoholic drink that Venezuelans love. On celebrations and special occasions, tequila is the drink that is served.
Our Favorite 33 Venezuela Foods & Their Traditional Recipes
1. Cachapas (Corn Pancakes) – Venezuela Foods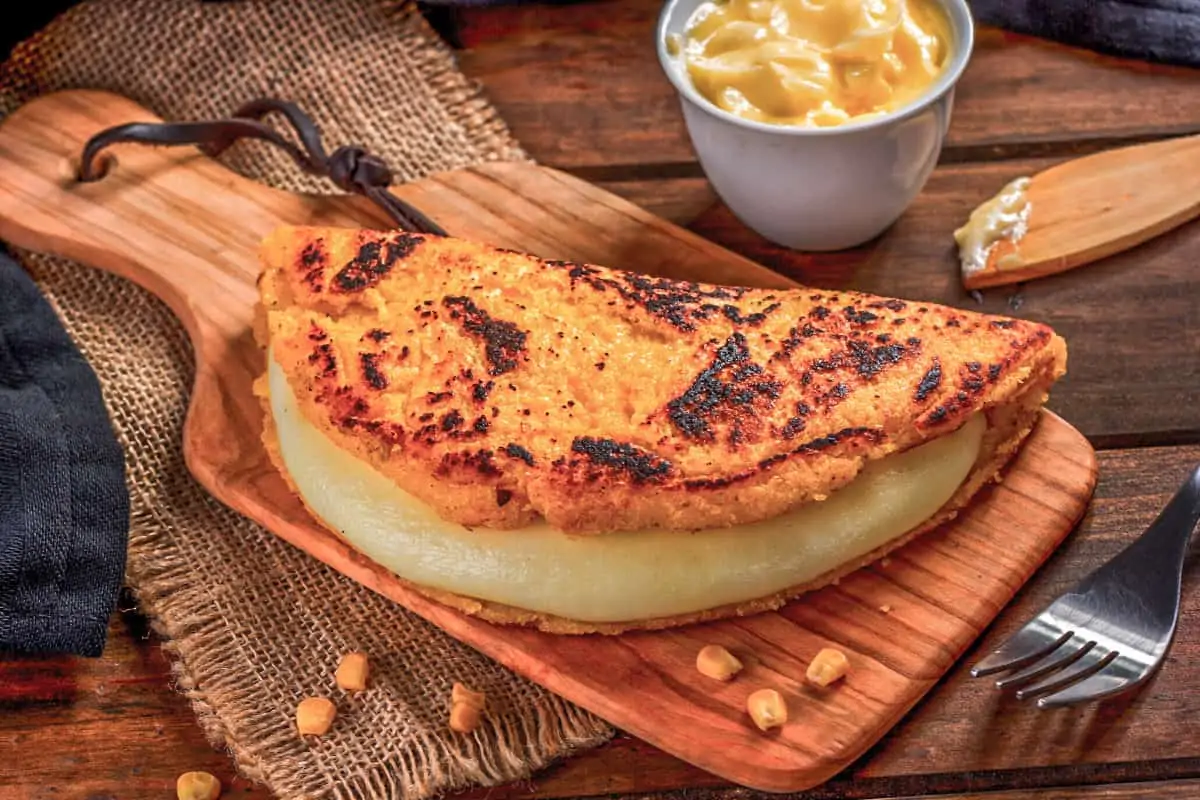 2. Pabellón Criollo – Venezuela Foods Recipes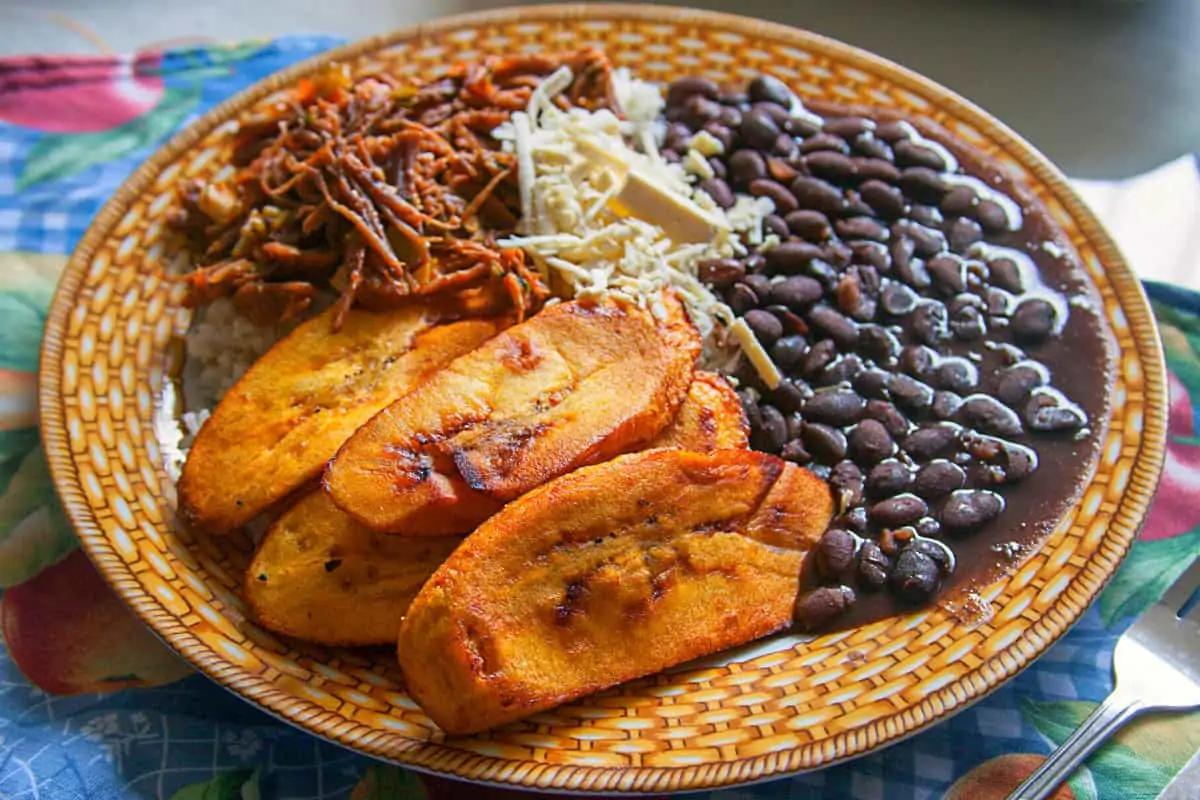 3. Guasacaca – Venezuela Foods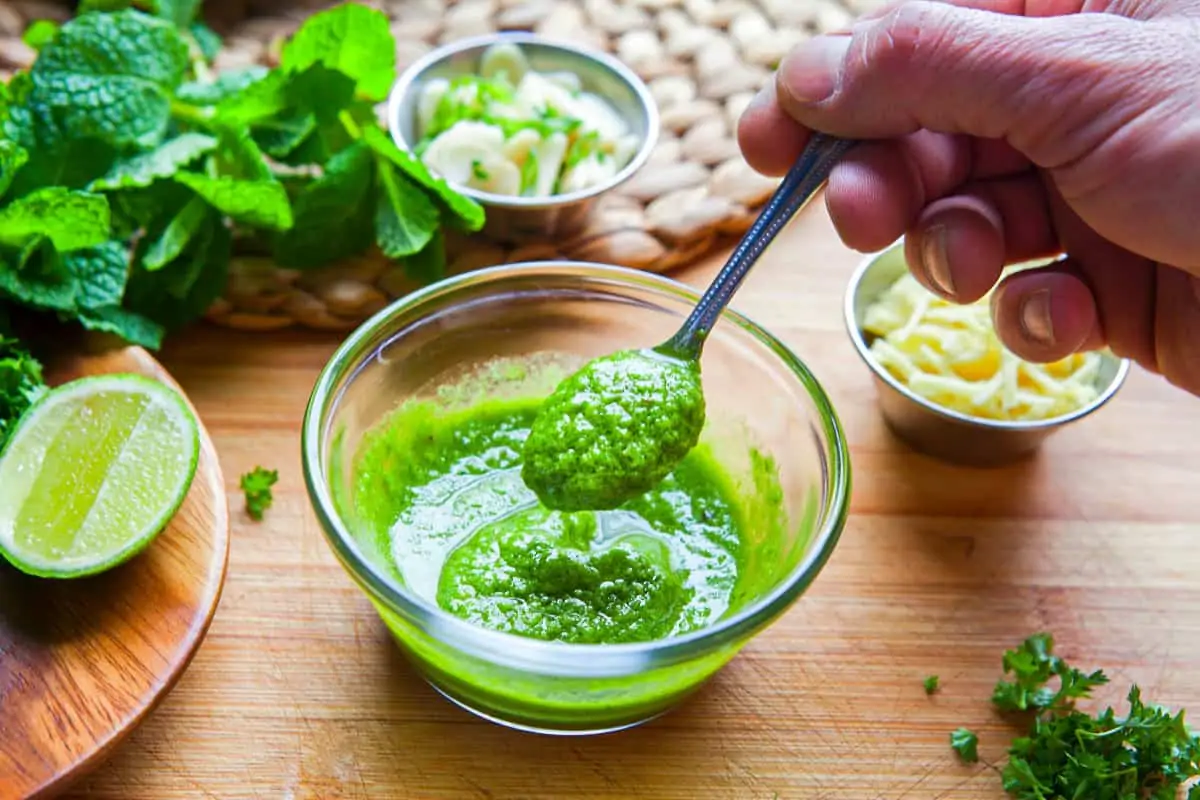 4. Pasticho – Venezuela Foods Dishes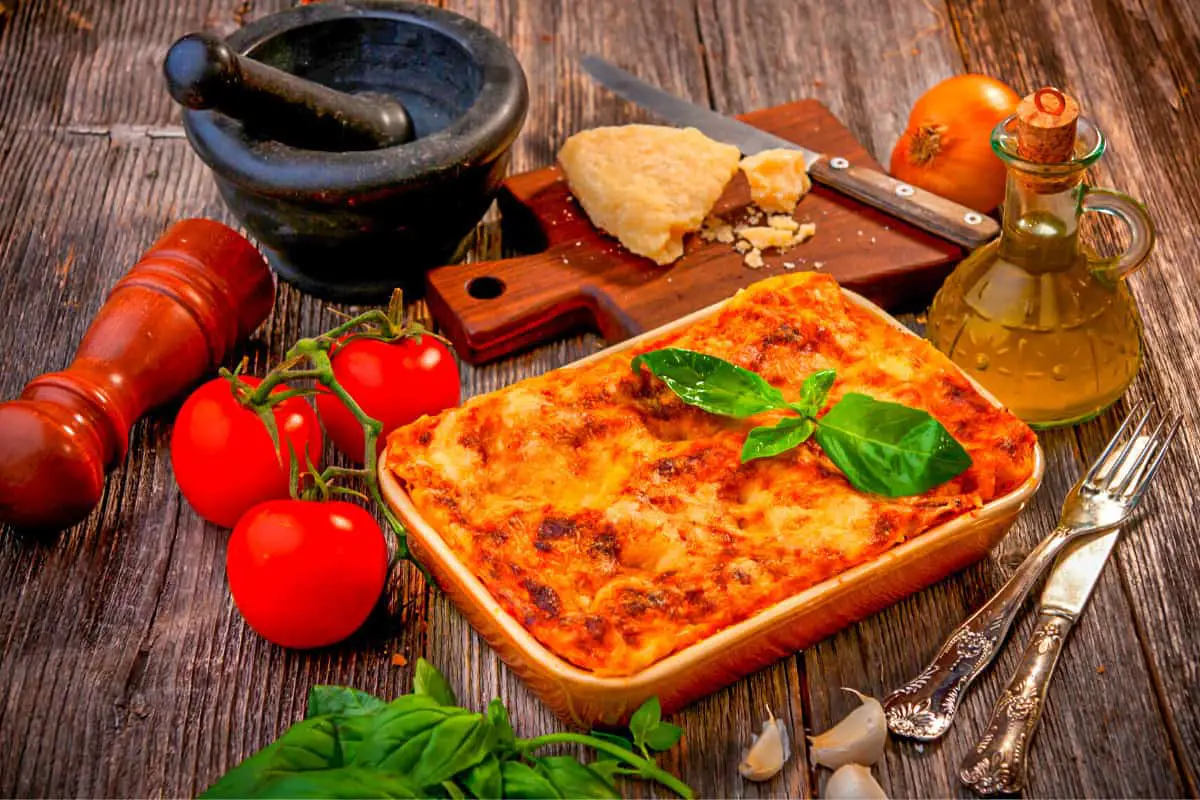 5. Papelón con Limón – Venezuela Foods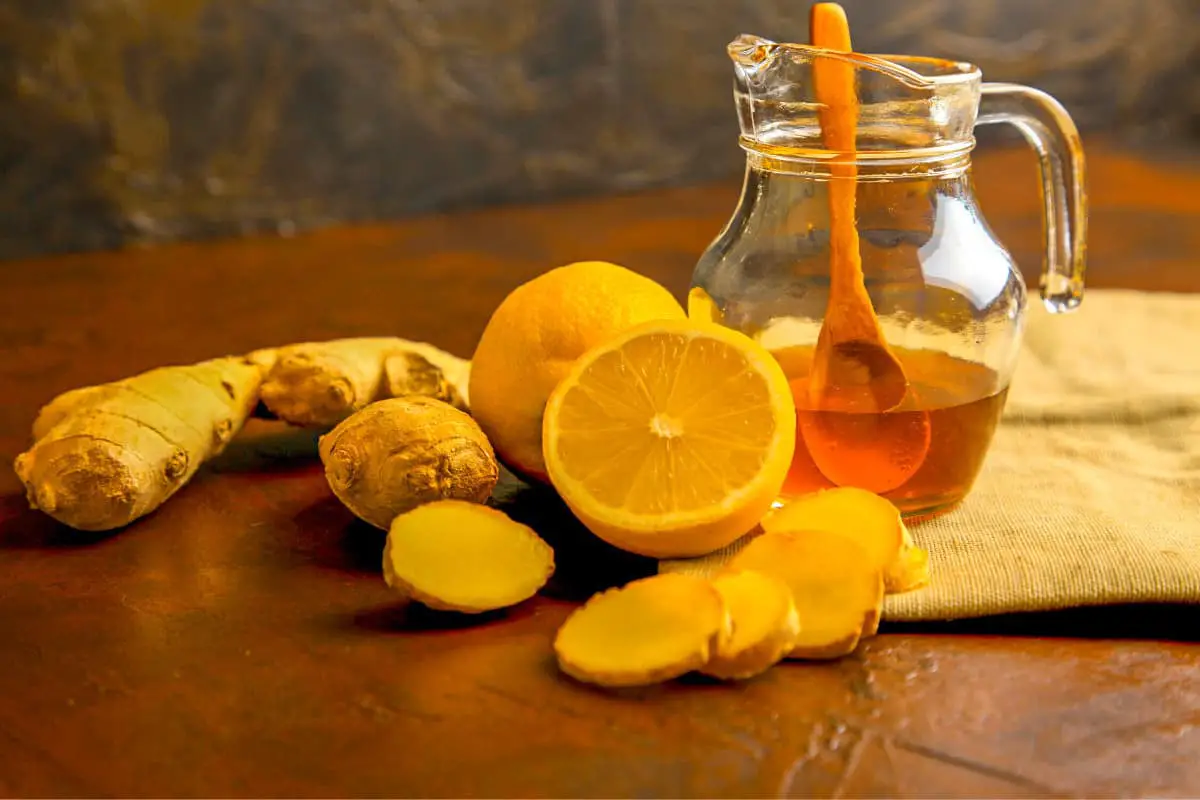 6. Chocolate Marquesa – Venezuela Recipes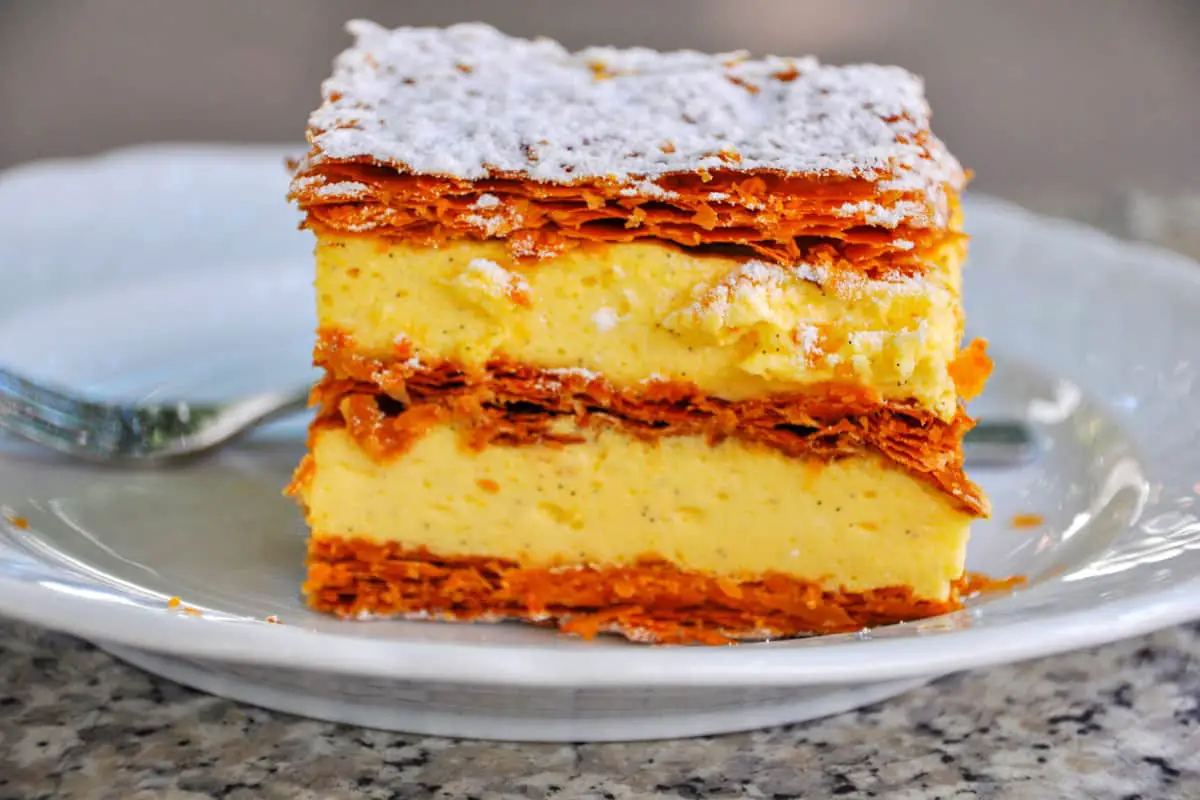 7. Alfajores (Dulce de leche Sandwich Cookies) – Venezuela Foods
8. Polvorosas – Venezuelan Recipes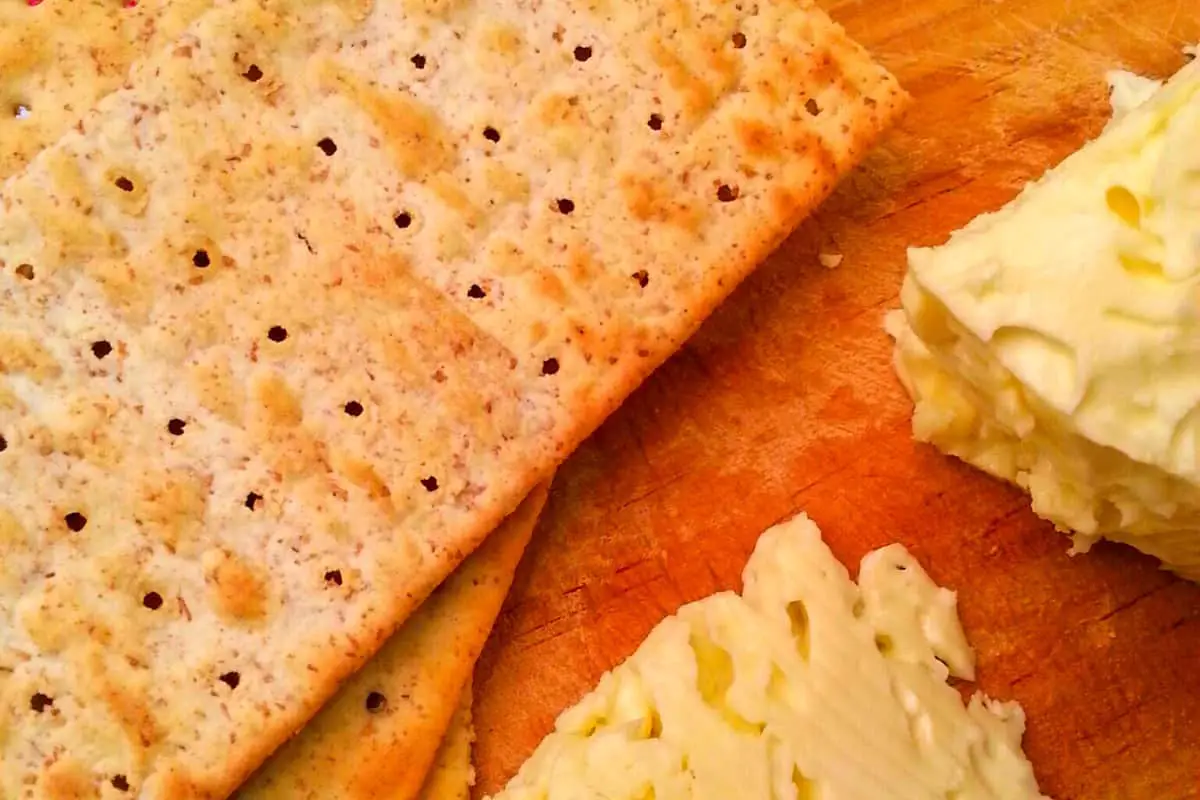 9. Arepa de Dominó (Corncake Filled with Black Beans) – Venezuela Foods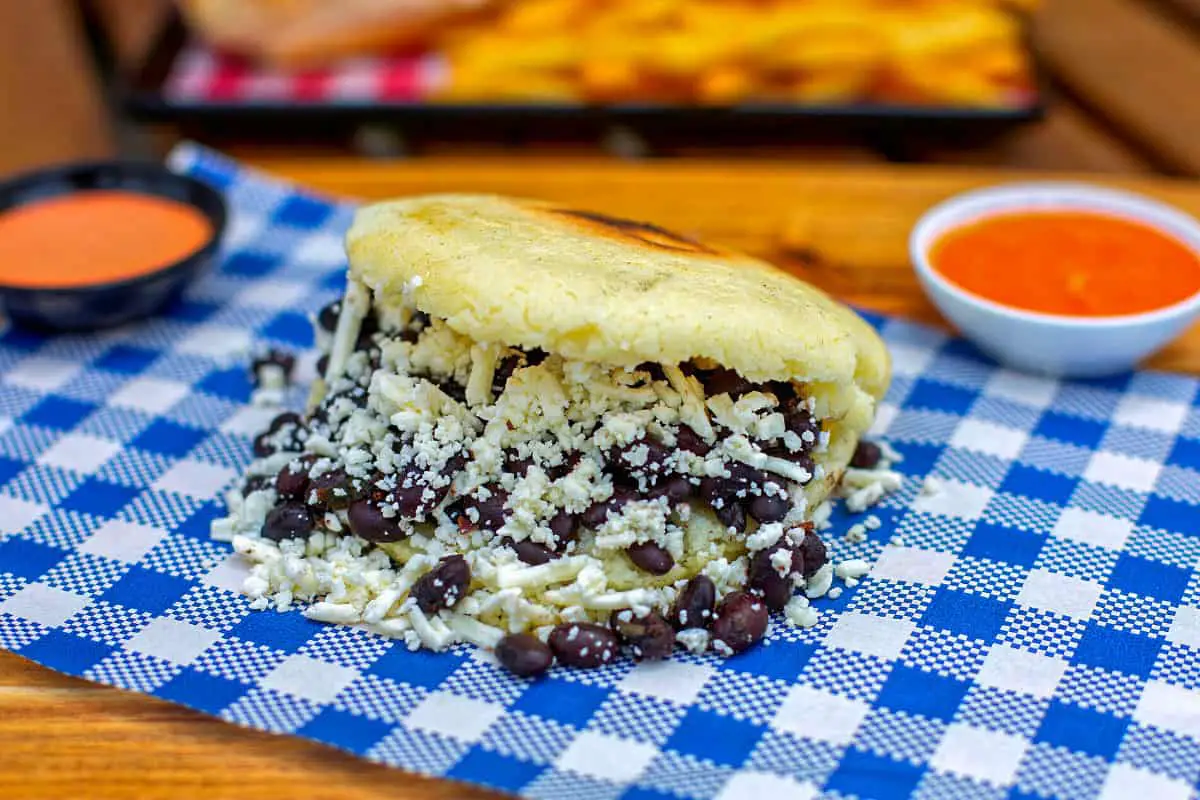 10. Arepas With Chicken and Avocado – Venezuela Dishes
11. Hallacas (Tamales) – Venezuela Foods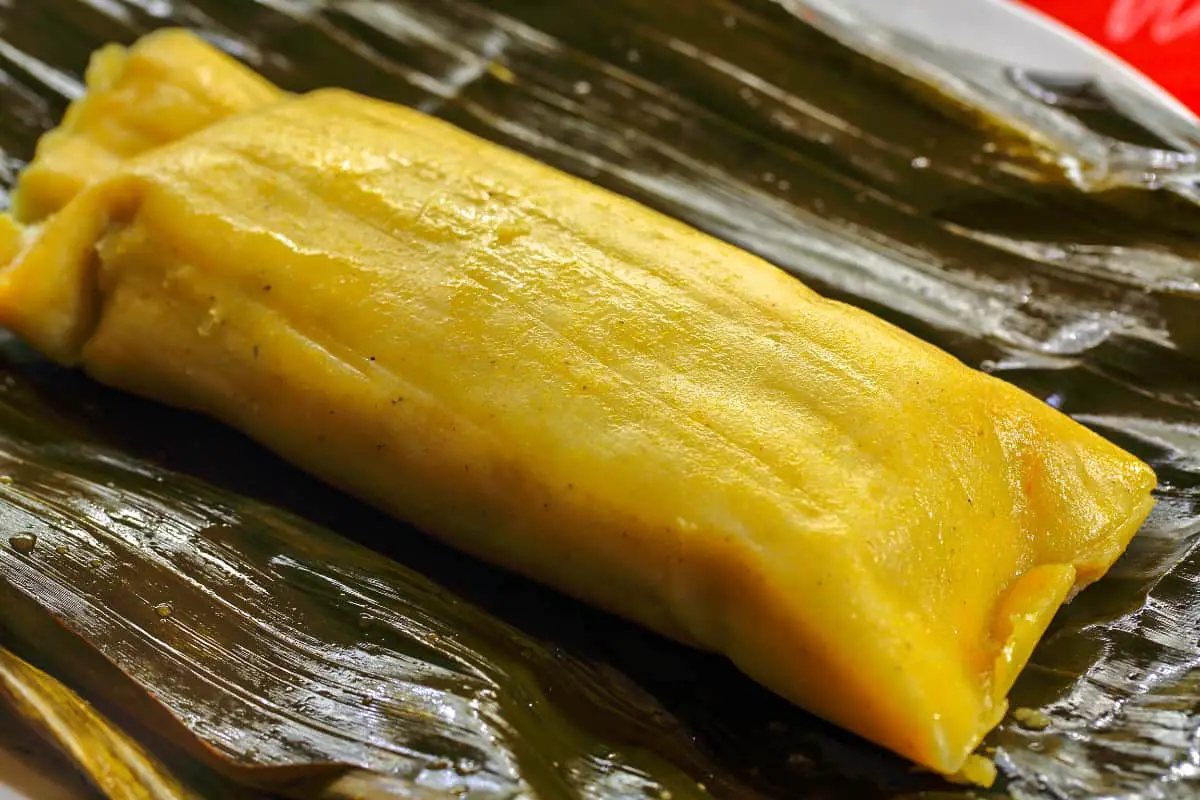 12. Bien Me Sabe (Coconut Cream Cake) – Venezuela Recipes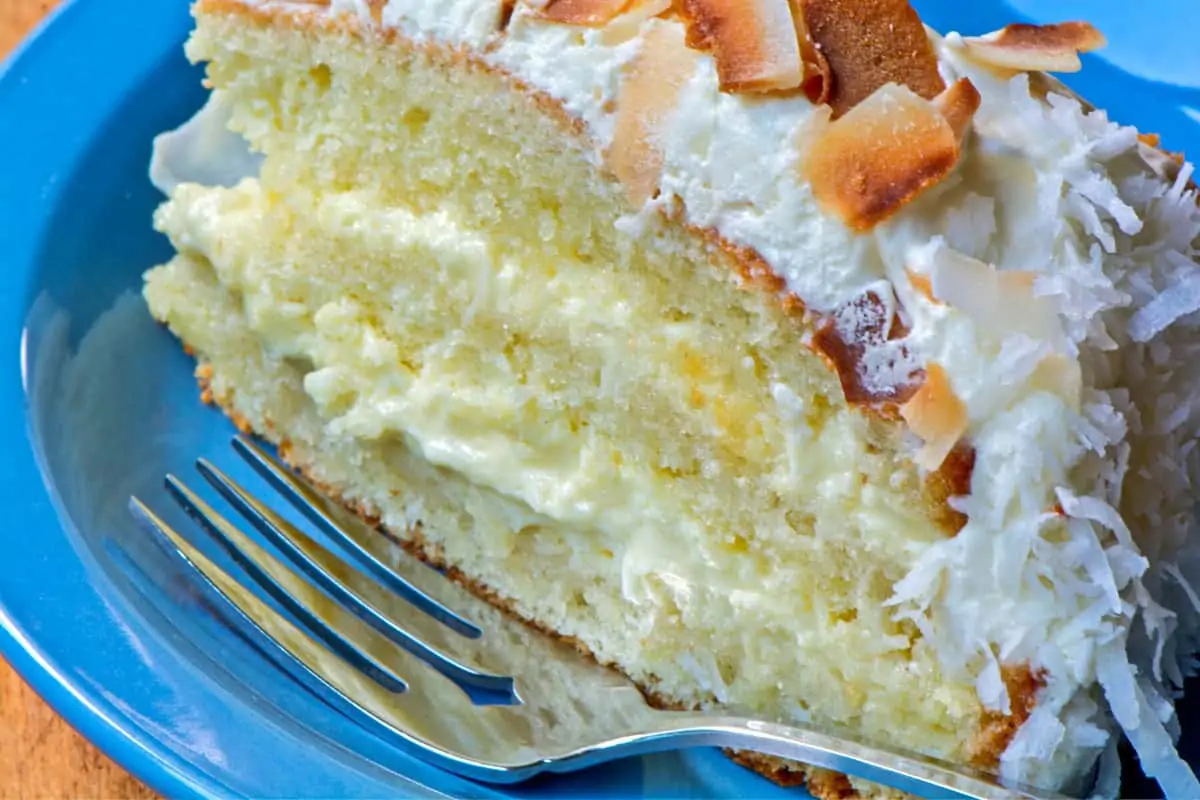 13. Carne Mechada (Shredded Beef) – Venezuela Foods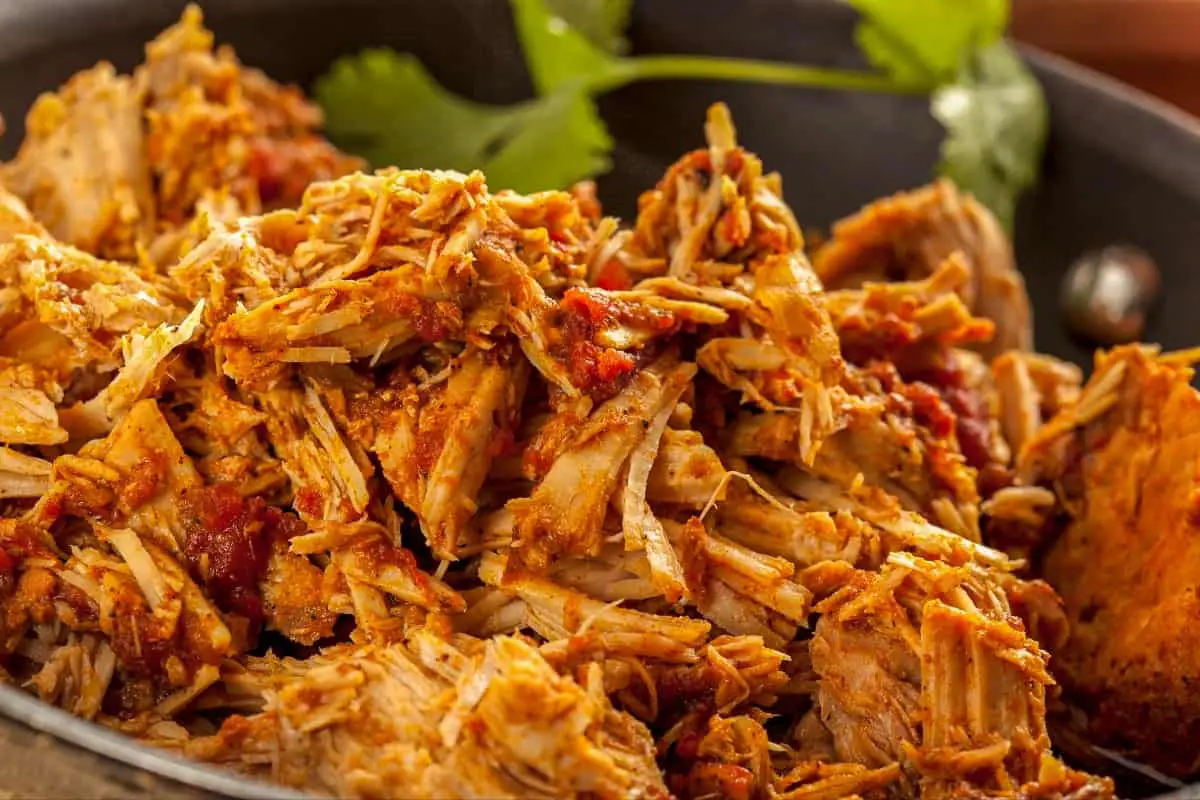 14. Pollo Guisado – Venezuela Foods Dish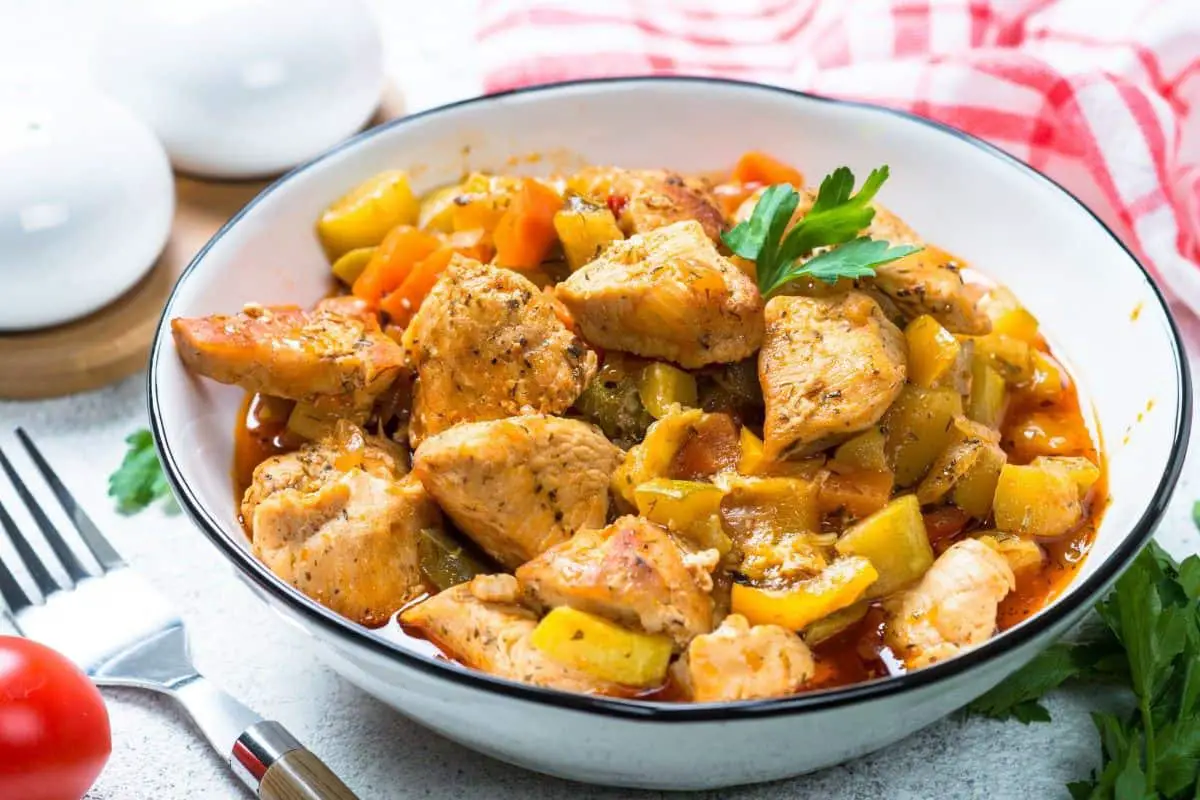 15. Ponqué De Toronja (Grapefruit Pound Cake) – Venezuela Foods
16. Arepas – Venezuelan Recipes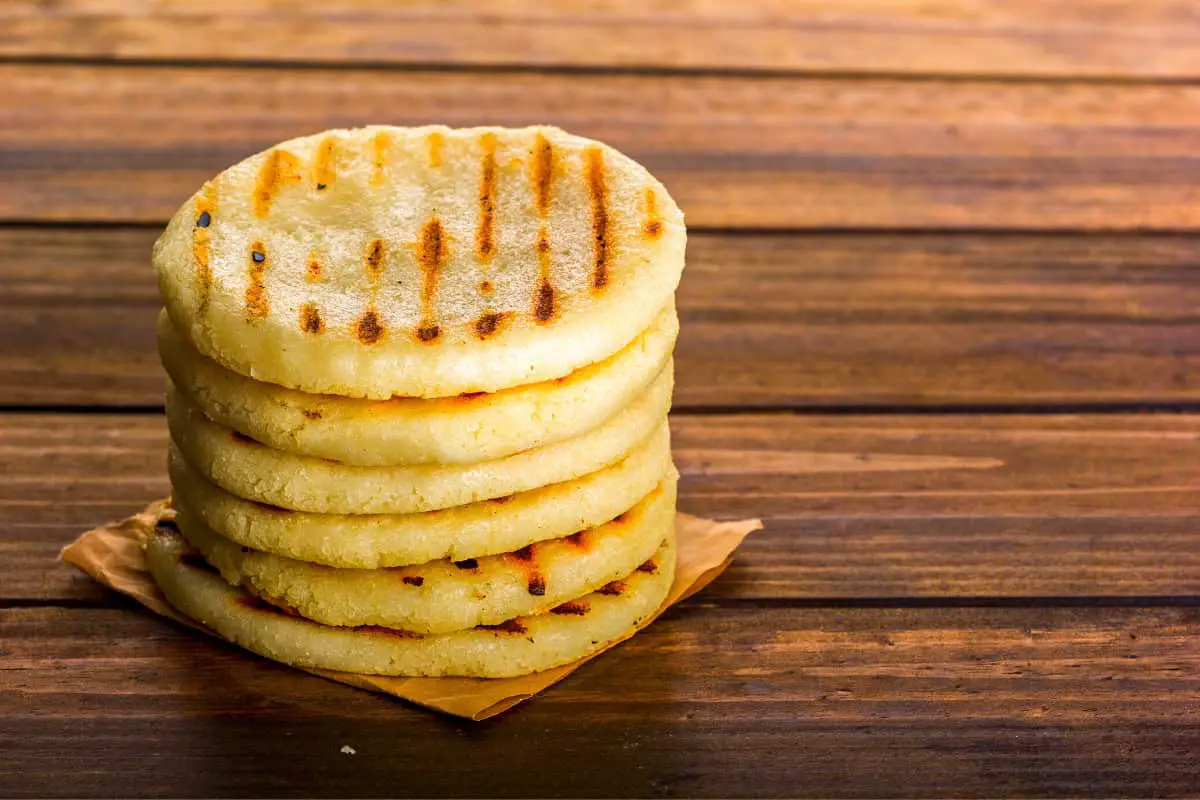 17. Easy Venezuelan Chicha – Venezuela Foods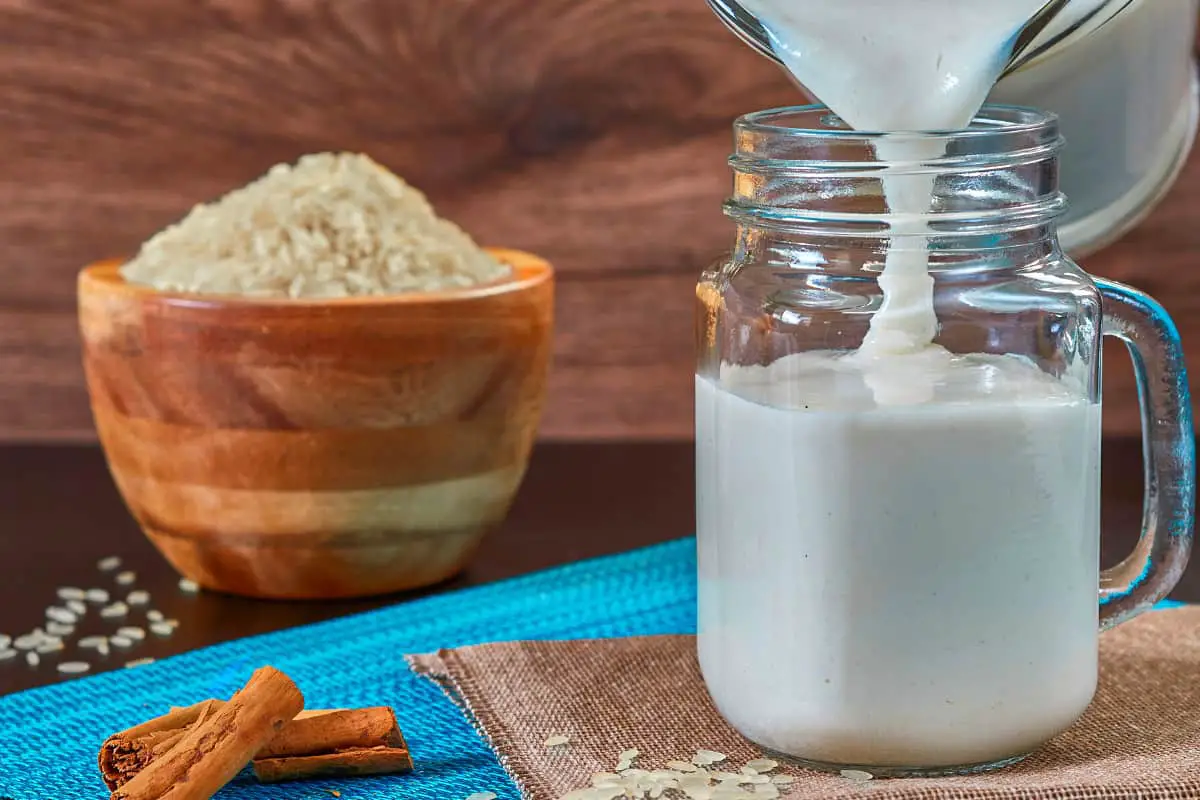 18. Avocado Chicken Salad – Venezuela Dishes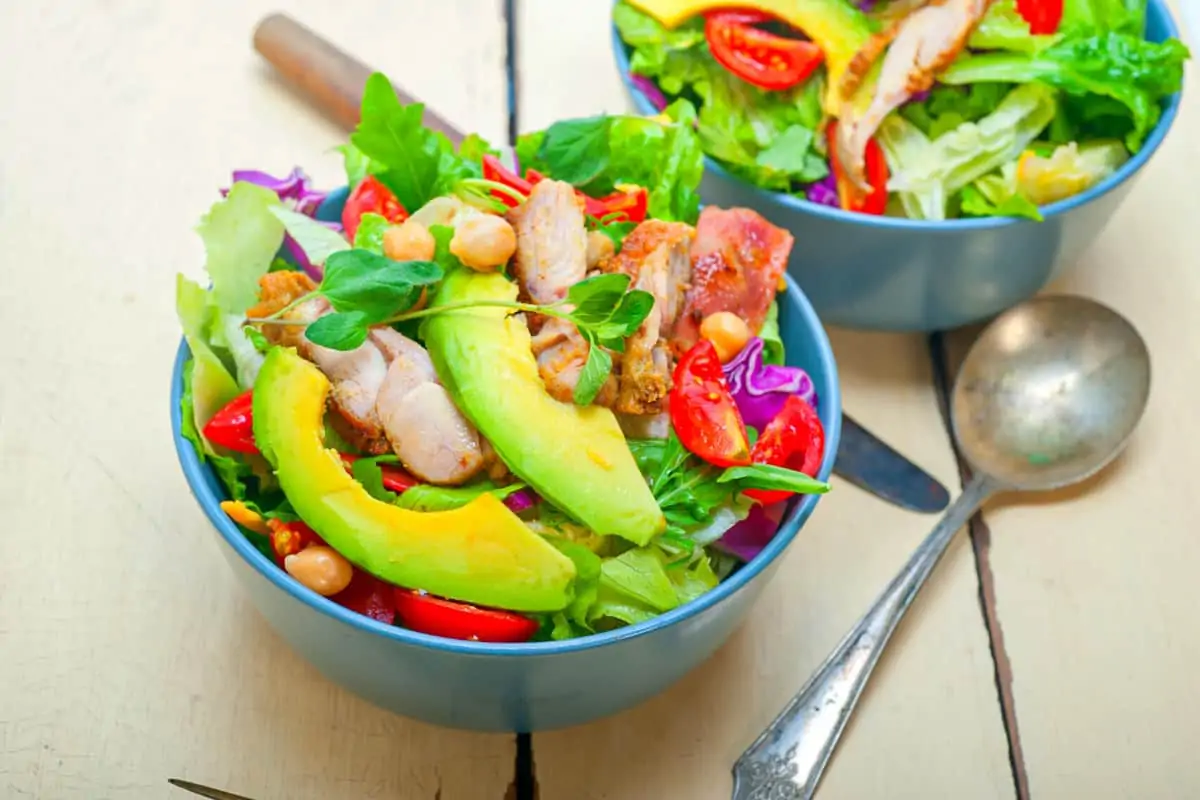 19. Polvorosa de Pollo (Chicken Pot Pie) – Venezuela Foods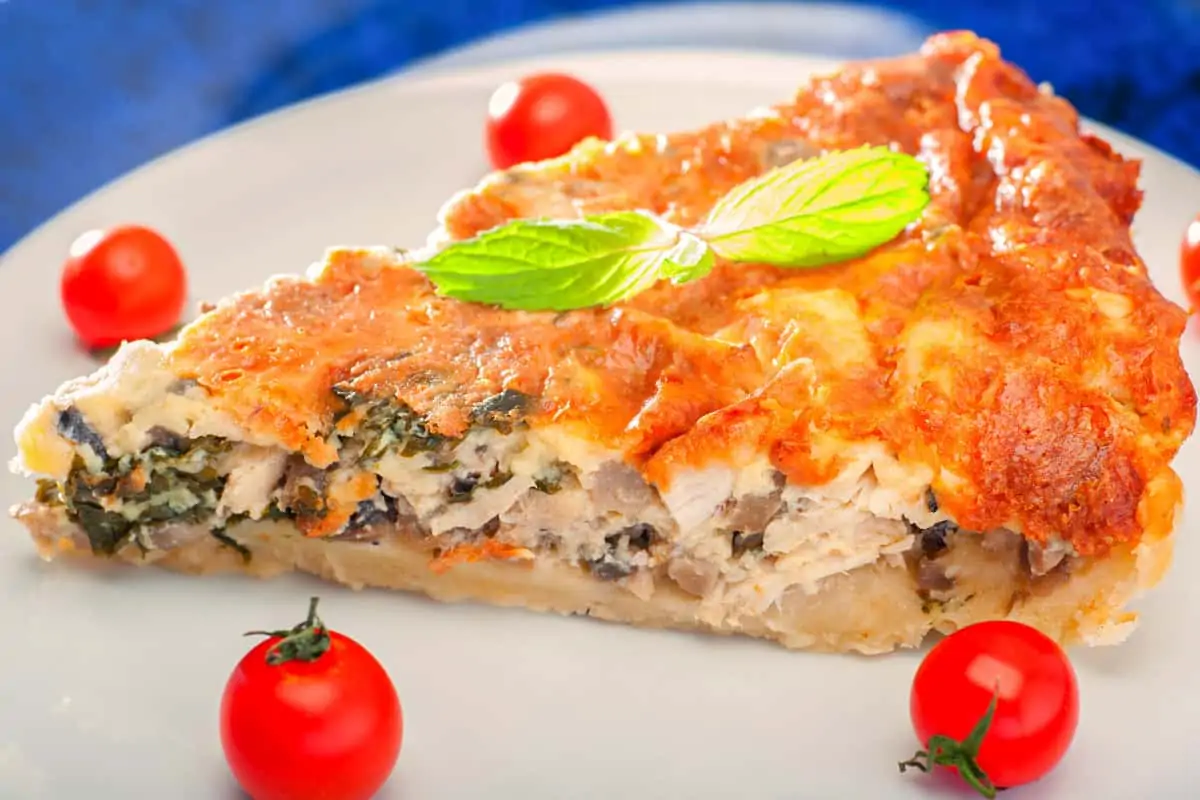 20. Easy Venezuelan Cocada – Venezuela Recipes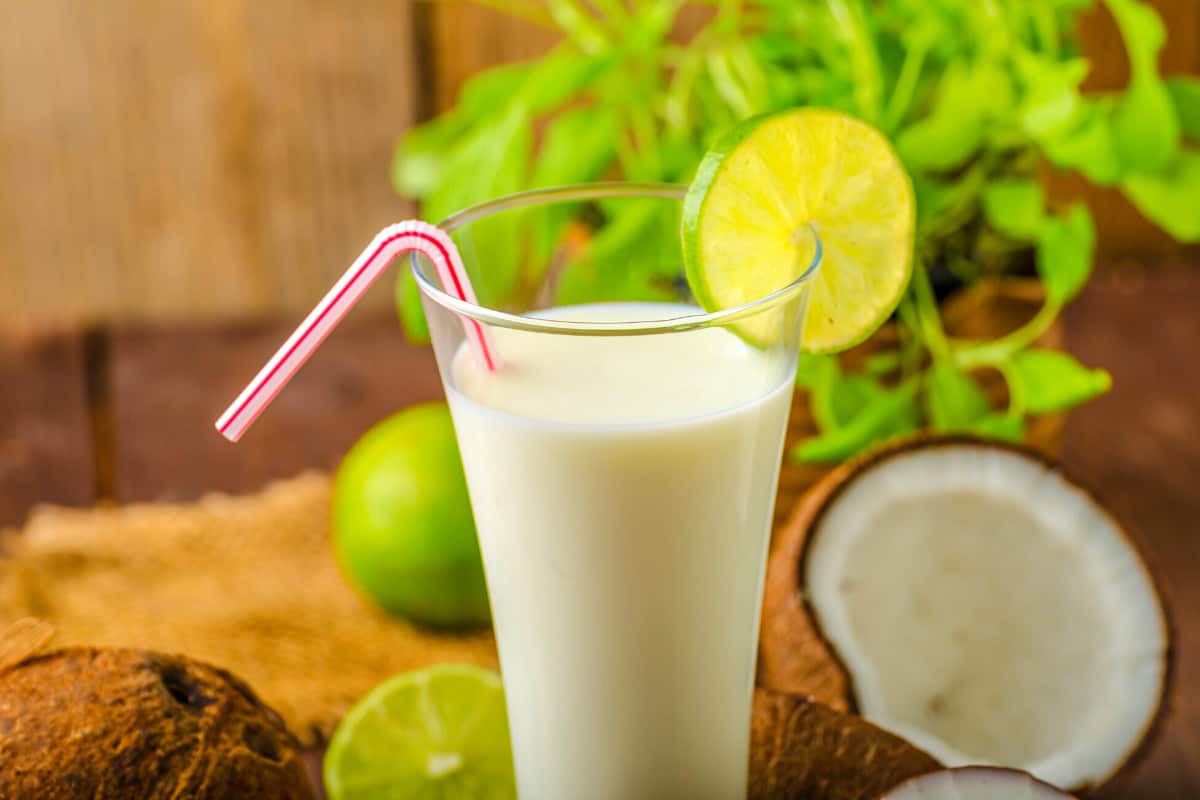 21. Quesillo (Venezuelan Flan) – Venezuela Foods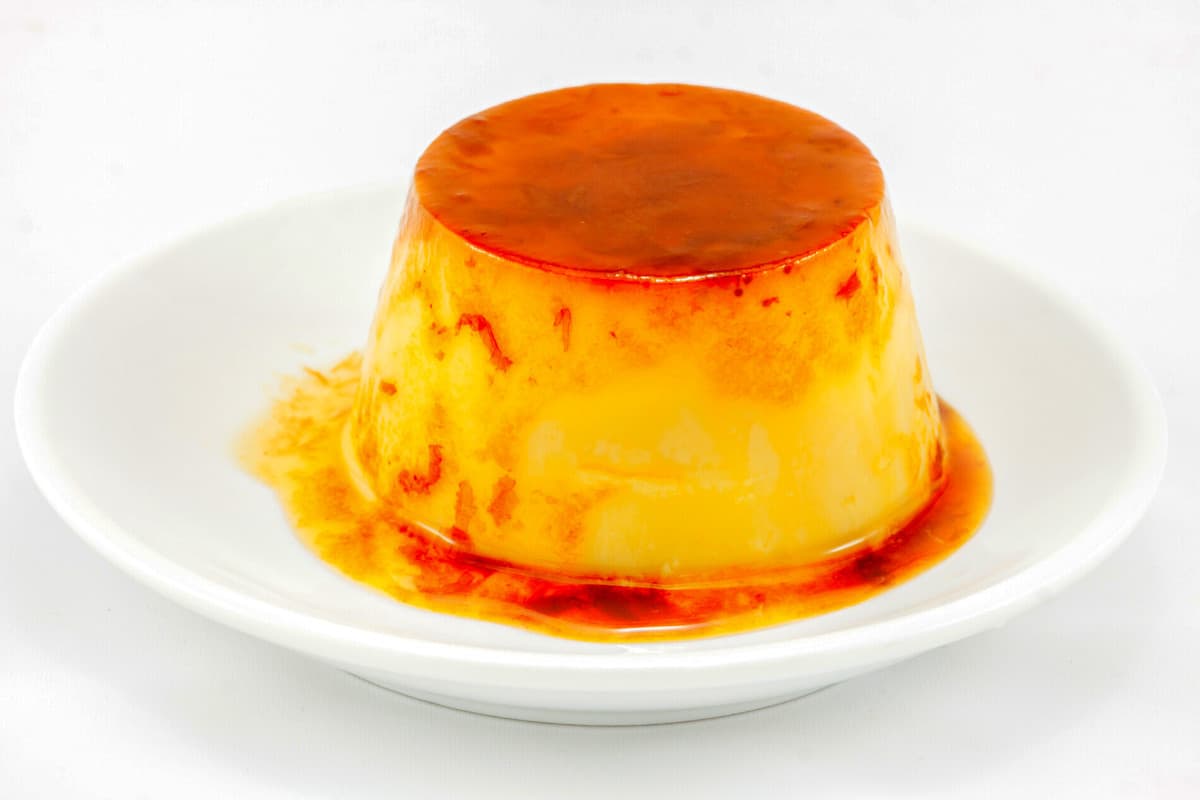 22. Perico Venezolano (Scrambled Eggs) – Venezuela Dishes
23. Asado Negro – Venezuela Foods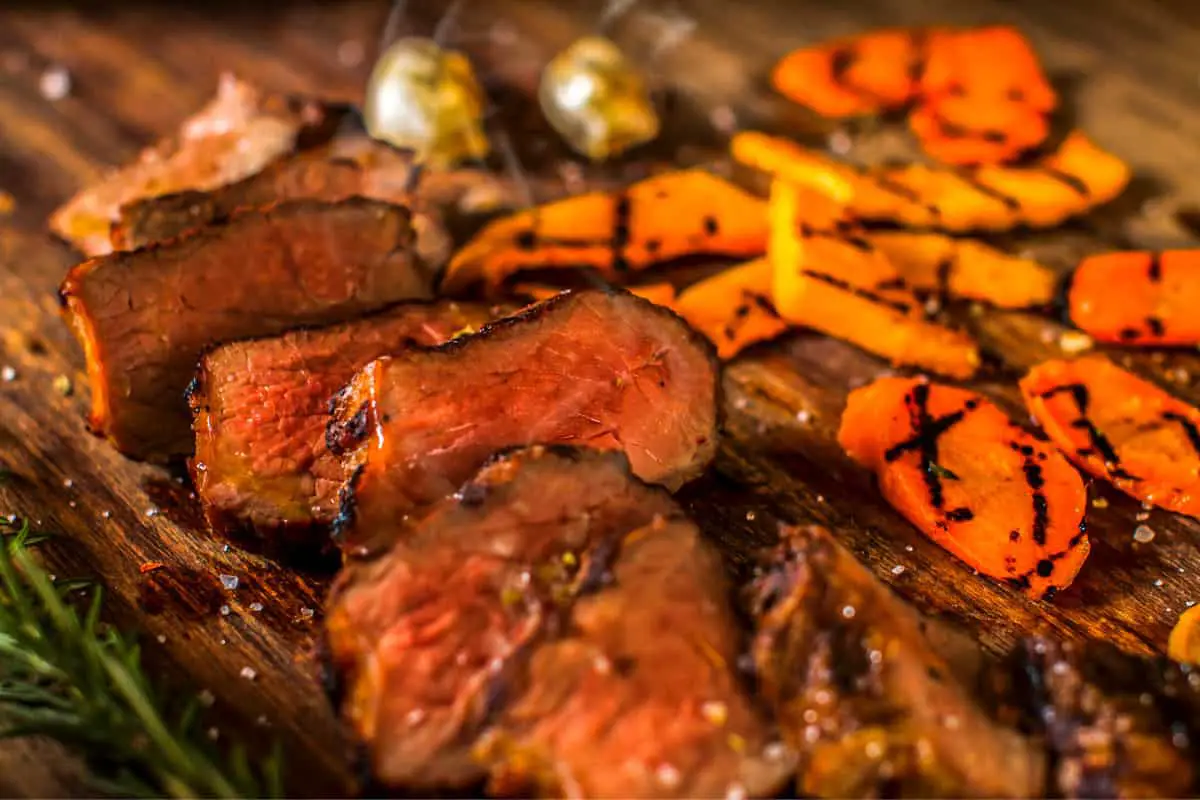 24 Venezuelan-Style Barbecue Shrimp – Venezuela Dishes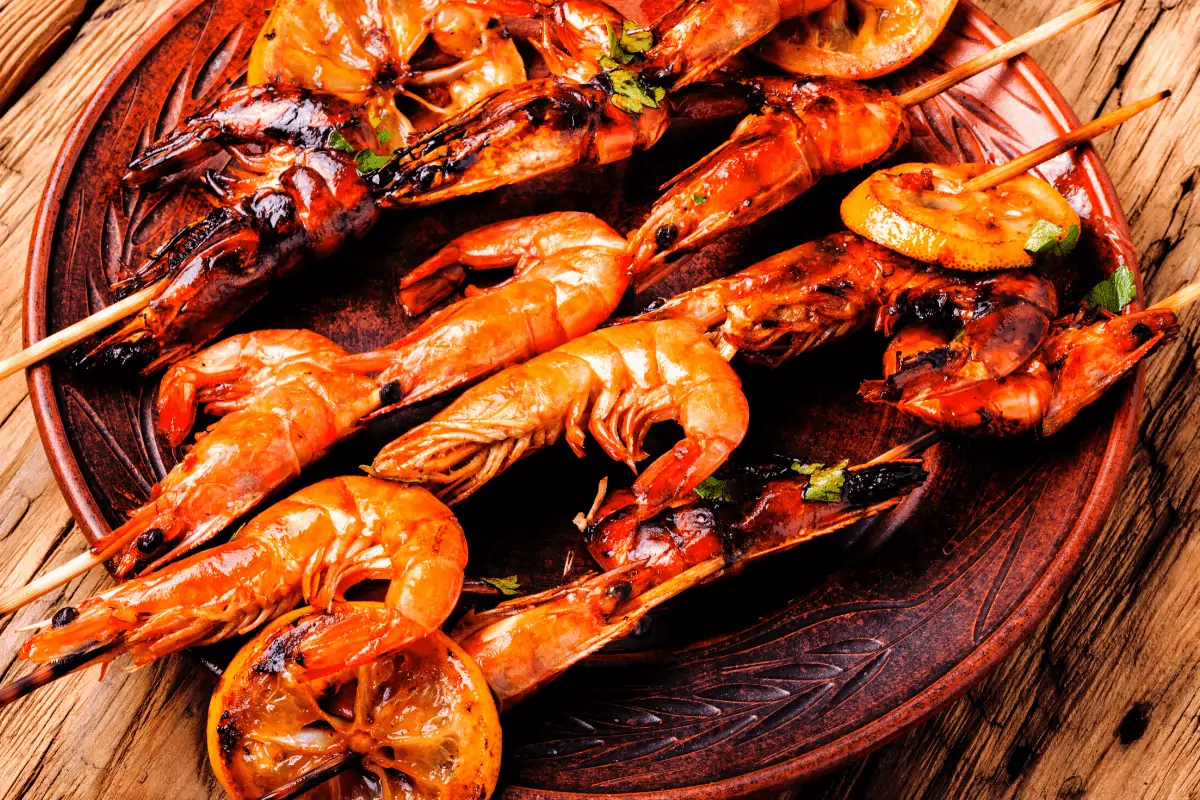 25. Venezuelan Pork Roast – Venezuela Foods
26. Guarapo (Homemade Pineapple Cooler) – Venezuela Dishes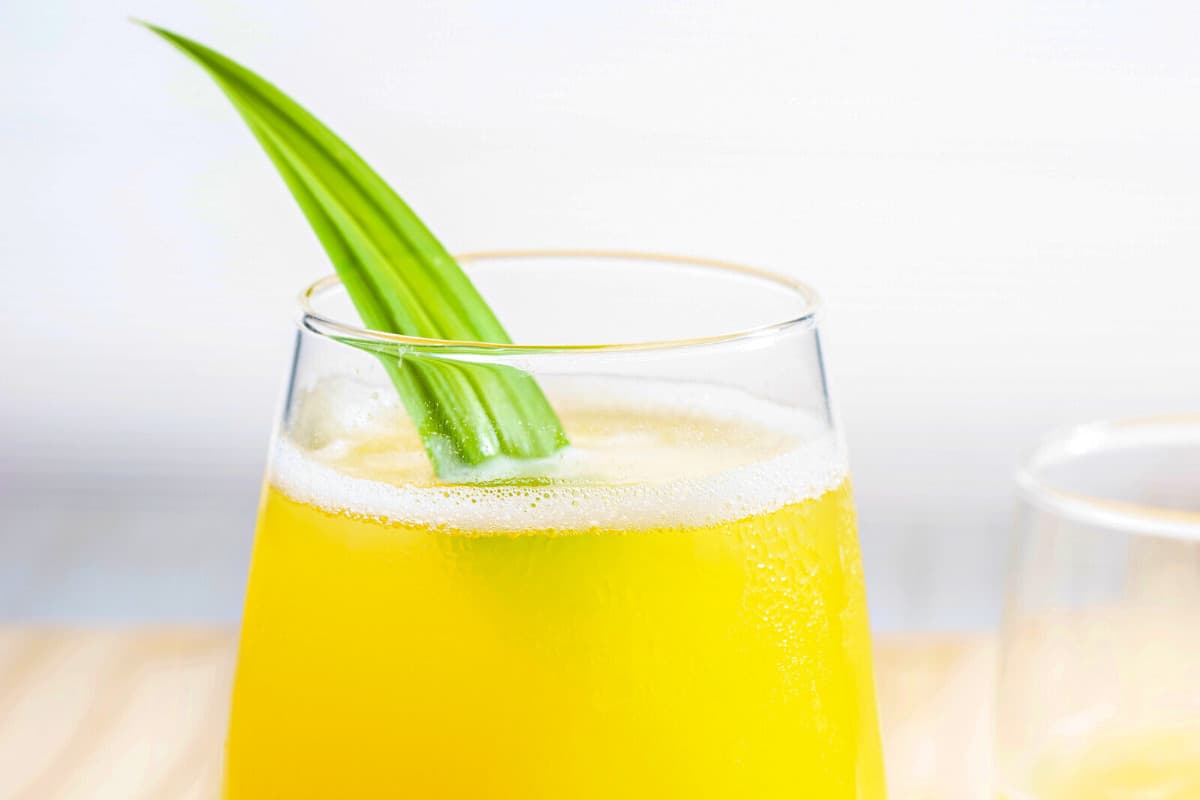 27. Tizana (Venezuelan Fruit Punch) – Venezuela Foods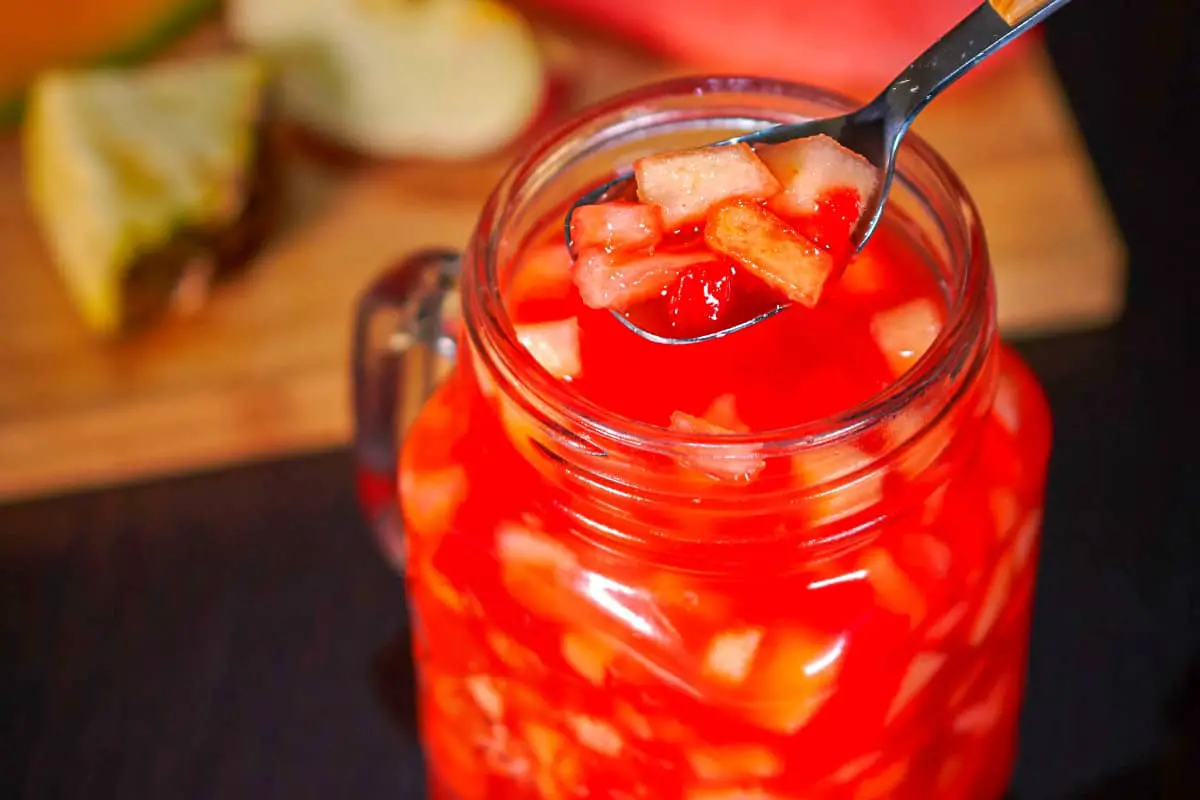 28. Venezuela Libre – Venezuela Recipes
29. Abondigas Venezuelan – Venezuela Foods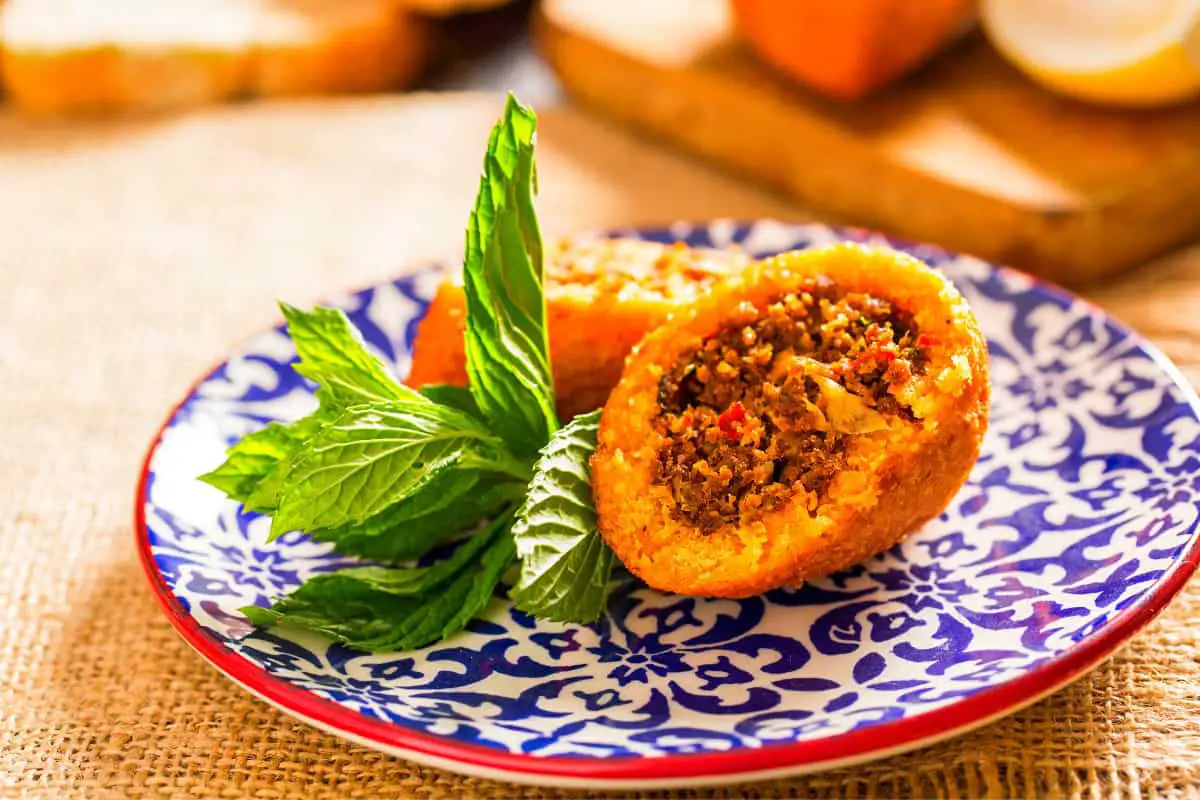 30. Ponche Crema – Venezuelan Recipes
31. Venezuelan Chocolate–Rum Drink – Venezuela Foods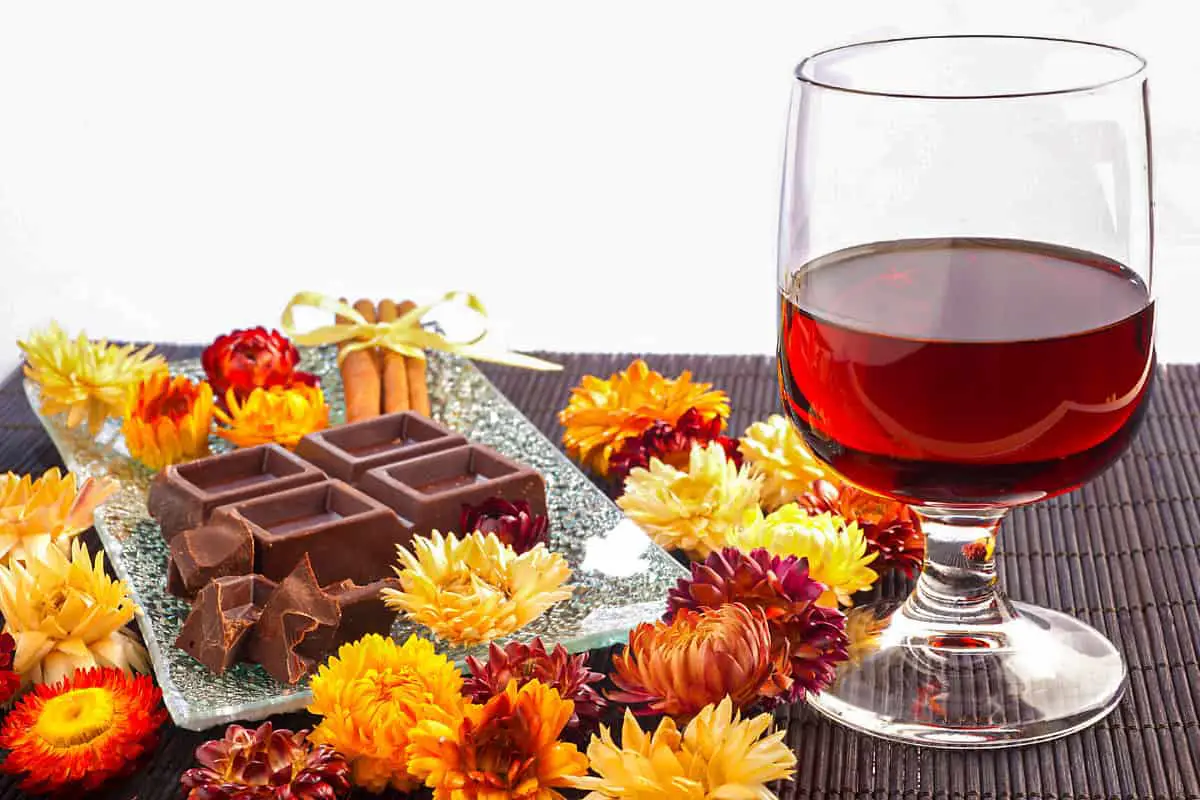 32. Tres Leches – Three Milk Cake – Venezuela Dishes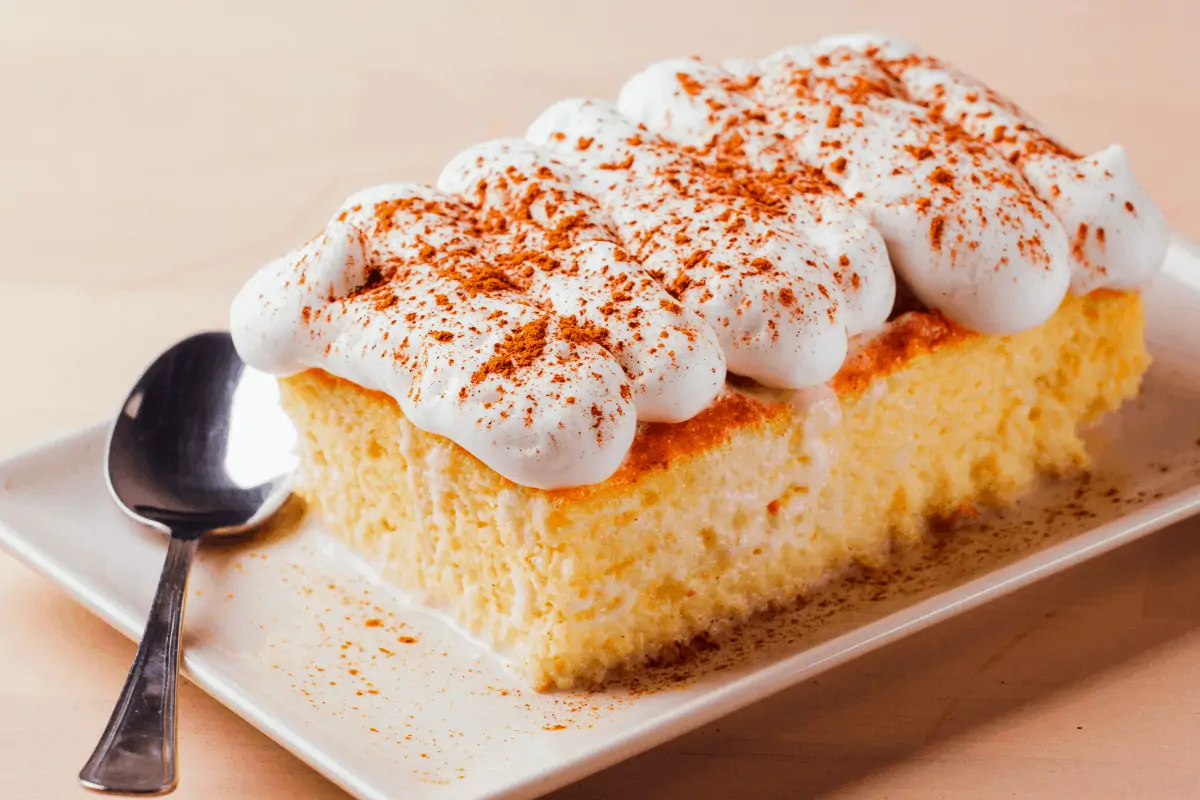 33. Venezuelan Style Brisket – Venezuela Foods
---
You might also like some of the articles from our website about recipes from other South American countries.
25 Unbelievable Argentina Food Recipes
25 Unbelievable Bolivian Food Traditions & Recipes
For complete photos and videos of our trip visit our photos on our page World RecipesFacebook Page
You May Want to Join Our World Recipes Facebook Group