Last updated on September 27th, 2023 at 05:41 am
The recipes from Bermuda reflect the foods that are available on the small island. All foods not available are imported are to expensive for locals.
Bermudian cuisine is the cuisine of the British Overseas Territory of Bermuda. The cuisine of the islands reflects a rich and diverse history and heritage blending British and Portuguese cuisine with preparations of local seafood species, particularly wahoo and rockfish.
Traditional dishes include codfish and potatoes served either with an add on of hard-boiled egg and butter or olive oil sauce with a banana or in the Portuguese style with tomato-onion sauce, peas, and rice.
Hoppin' John, pawpaw casserole, and fish chowder are also specialties of Bermuda. As most ingredients used in Bermuda's cuisine are imported, local dishes are offered with a global blend, with fish as the major ingredient, in any food eaten at any time.
Bermuda Dishes for Dinners
There are several dishes served on Bermuda that are unique to the island which offers a taste of traditional Bermudian culture. Fish is one of the main ingredients in Bermudian cuisine. Local fish includes mahi-mahi, snapper, spiny lobster (during September–March), tuna, and wahoo.
These are used in dishes such as fish and chips, pan-fried fish, and boiled salted codfish and potato, a traditional dish in Bermuda (usually served on Sundays with tomato sauce and olive oil).
Fish chowder is considered a national dish, which is a staple food not only in restaurants and hotels but also in homes; the main ingredients are fish stock, fish, vegetables and bacon fat and served with spices, but a Bermudan specialty is to serve it with black rum and sherry peppers.
Beef stock is an essential ingredient in Bermudian fish chowder. Sherry pepper is prepared with ripe and very hot bird peppers using sherry for marinating it, and supplemented with herbs and spices; and black rum is rum derived by blackening with molasses in a special barrel for aging.
FAQs About Recipes from Bermuda and the Bermuda Cuisine
What is the national dish of Bermuda?
Fish Chowder: The main ingredients are fish stock, fish, vegetables, and bacon fat, and it is served with spices, but a Bermudan specialty is to serve it with black rum and sherry peppers. Bermuda fish chowder is considered a national dish and is a staple food not only in restaurants and hotels but also in homes; the main ingredients are fish stock, fish, vegetables, and bacon fat, and it is served with spices, but a Bermudan specialty is to serve it with black rum and sherry pepper.
What is the traditional food of Bermuda?
Codfish and potatoes are traditional dishes, served with a hard boiled egg, butter or olive oil sauce, and a banana, or in the Portuguese way with tomato-onion sauce, peas, and rice.
Bermudan delicacies include hoppin' John, pawpaw casserole, and seafood chowder.
What is the most popular food in Bermuda?
Fish Chowder – If there's a quintessential Bermuda dish, it's this – an aromatic blend of seafood and spice that often includes potatoes, tomatoes, onions, carrots, green peppers and celery. You might think of it as Bermudian gumbo.
Does Bermuda have good food?
Bermuda's cuisine is a unique blend of British, African, Spanish, and Caribbean influences, so you'll never run out of possibilities. It's no wonder that the people have long taken pride in the country's food and drink, which is as diverse as it is good.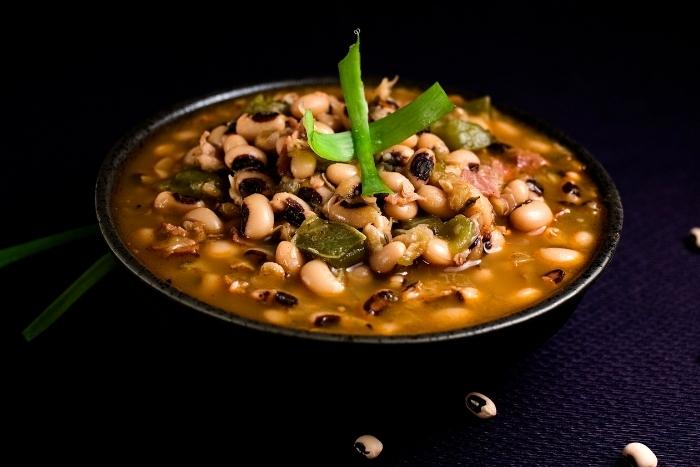 Bermudian Cuisine Today
Bermudian cuisine is now primarily a combination of imported ingredients and dishes that have been locally modified. Many meals have been influenced by the fish and meats, spices, and fruits and vegetables that can be grown locally or are otherwise available in Bermuda, with great success.
In 1612, British colonists made the first attempt to occupy these islands. Since then, Portuguese, Africans, West Indians, and North Americans have all added their own flavor to the stew over the course of more than four centuries.
The island cuisine has grown into hot and spicy traditional dishes and specialities, as well as local sea food, all with a distinctive local flavor. It's frequently delicious in taste and texture, especially for those who don't have to worry about their weight, calorie intake, or cholesterol levels!
With African and European roots, the cuisine features a unique blend of both cultures, ranging from morning potatoes with the customary English hard-boiled egg to traditional African peas and rice.
The traditional codfish and potato meal, which is traditionally enjoyed on Sundays, is by far the most popular and a mainstay of practically every Bermudian home. It's served with bananas from the area, cooked eggs, avocado, and a small option of tomato or butter sauces according on personal or family preferences. Every Bermudian has their own style of eating CF&P (Codfish and Potato), which can be mashed together with a splash of mayonnaise or drizzled with olive oil.
Bermudian Culture
Bermuda's culture is a unique blend of the Bermudian people's diverse backgrounds, with Native American, African, and European influences. The cuisine of this Atlantic island reflects the island's diversity. Many of the traditional meals are influenced by English and Portuguese cuisines, however they are made with locally sourced ingredients.
Given Bermuda's reputation as one of the world's most picturesque island locations, it's no surprise that many of the island's traditional local meals make use of the abundant fresh seafood available. Bermuda's lush tropical climate also encourages the cultivation of a wide variety of fruits and vegetables, which are staples of the local cuisine.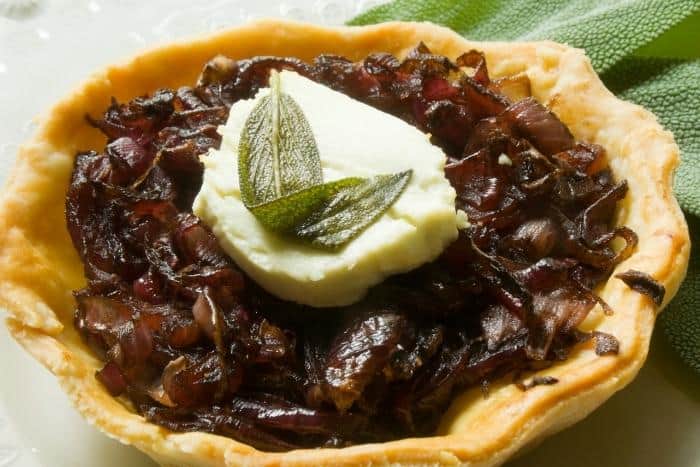 Overview on the History of Bermudian Cuisine
Recipes from Bermuda are claimed to be as varied as the island's history and heritage. What better way to get a sense of Bermuda's cultural diversity than through its cuisine? Bermuda's flavors are diverse, integrating Caribbean, British, West African, Native American, and Portuguese culinary influences, ingredients, and techniques.
Bermuda is a small island off the coast of North Carolina in the Atlantic Ocean. Bermuda was, and continues to be, a British colony. Because Bermuda is so close to the American continent, many of the dishes served there are American-style. The majority of the ingredients are imported from Canada, primarily from North and South Carolina in the United States.
Australia and England supply a large amount of lamb and beef. Fish is the major ingredient in most Bermudian recipes, which can be consumed at any time of day. Tuna, Porgi, Jacks, Mussels, Spiny Lobster, and Rockfish, a delicate, sweet white fish; and wahoo, a thick game fish that is commonly cut into steaks and grilled, are among the Bermuda fish.
Bermudian cuisine is distinguished by a unique combination of ingredients and cooking techniques that include influences as varied and rich as the island's history and culture. Bermudian cuisine is distinguished by a unique combination of ingredients and preparation methods that bring together influences as diverse and rich as the island's history.
Cuisines of Bermuda
English, American, Portuguese, and West Indian cuisines all had a strong influence on Bermuda cuisine. Fish, veggies, and exotic fruits are staples of Bermuda cuisine. Several recipes call for alcohol such as brandy, wine, or rum to give the cuisine a distinct flavor.
Sweet potato pudding, syllabub, Hoppin' John, and paw paw casserole, a seventeenth-century British recipe, are among the many English delicacies that have survived in Bermuda cuisine. Cassava, bananas, cherries, beans, onions, nutmeg, and mace are the principal fruits, vegetables, and greens utilized in Bermuda cuisine.
Bermudans eat a variety of meats, including pork, beef, poultry, and lamb, in addition to fish. Fish chowder is a Bermuda classic, often served with a spray of ripe and extremely hot bird peppers marinated in sherry with herbs and spices known as sherry pepper, rum blackened by molasses, and a unique barrel maturing technique known as black rum. Spiny lobsters (available from September to March) and shark meat are also popular among Bermuda residents.
Preparation Methods for Bermudian Cooking
Bermuda cuisine incorporates components from a variety of cooking traditions, both inherited from its neighbors and developed from their own. While there are no distinct or unique preparation methods for Bermuda cooking, it is crucial to note that the Bermuda cuisine places a premium on attention to detail.
It's crucial to use the proper amount of spices, for example, whether you're spicing up the flavor or coloring the food. Bermuda's food features a wide variety of vegetables and cereals, which is reflected in the exquisite dishes served there.
The dish's visual appeal is also significant, and a balance of colors and proportions distinguishes it. Each traditional cuisine has its own cooking process, which is more or less consistent around the island of Bermuda. Most Bermuda meals contain meat, and cured and smoked hams are frequently used in delectable dishes.
Traditional Bermuda Food
Traditional Bermudian cuisine bears a striking similarity to the best aspects of Bermuda. The cuisine has been strongly impacted by the variety of ethnicities that make up our people over the years. Many meals today reflect Bermuda's diversity and history over time. You might imagine your "typical meal" as the best parts of all of us here.
Another local specialty is Bermuda fish chowder. It's created with fresh local fish and a variety of spices and veggies in a stew. This chowder is traditionally served with a black rum and sherry pepper sauce.
Understand About Food in Bermuda
Food becomes prohibitively costly on the island because practically everything is imported. Bermudians are recognizing this and are becoming more careful of what they eat, as well as much more self-sufficient. Bermudians are looking for cheaper, but healthier, local options due to the high prices. Bermudians, for example, prefer to support little companies, pop-up stores, or roadside vendors for fruits, vegetables, dairy, seeds, and spices rather than shopping at large supermarkets. Many of us can be found on weekends at local farmers markets or at the seasonal farmers market. By growing our own food, we are pursuing a more organic lifestyle.
There's more to Bermuda than stunning beaches, golf courses, and pink sand. Whether it's a five-star meal or a great quick bite from the food truck at Albuoy's Point, there's something for everyone here. Local restaurants are altering menus to include healthier options, which is a far cry from five or 10 years ago, when vegan or gluten-free options would never be found next to a wahoo burger.
This is an island that knows how to satiate hunger at all hours of the day and night. The many culinary influences of the English, Portuguese, Caribbean, Native American, and African peoples that have made this Atlantic island home have resulted in a rich gastronomic culture. They left a substantial menu.
15 Top Recipes From Bermuda
---
---
check out our video
---
---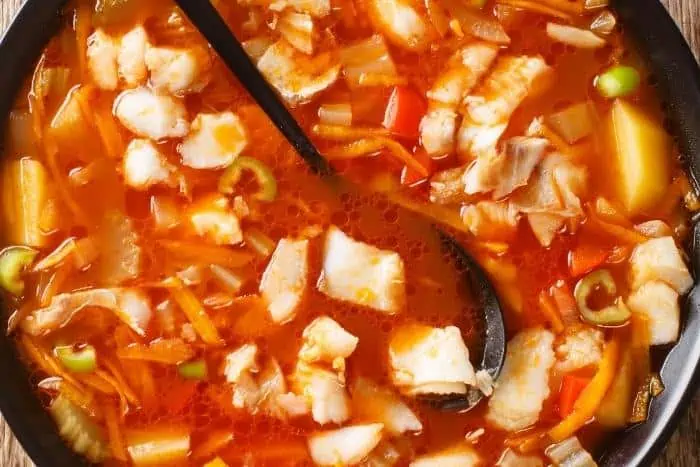 This recipe comes from the beautiful island of Bermuda. A wonderful blend of seafood and spices creates a meal in itself! Serve with a loaf of warm, crusty bread and Sherry Pepper Sauce to sprinkle on top.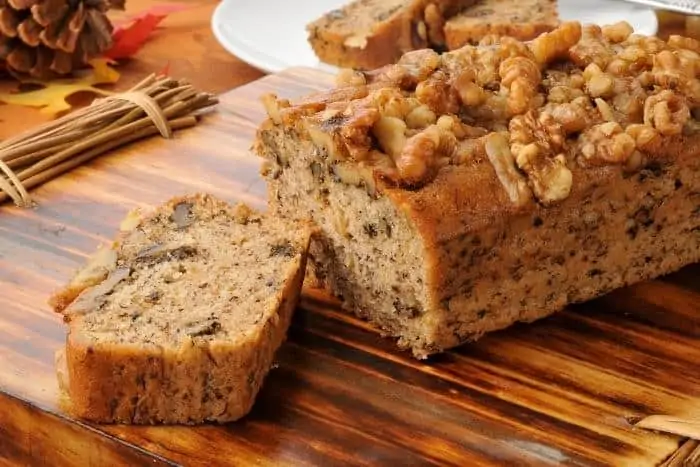 Bermuda Banana Bread – Bermuda Bananas are so much sweeter and tastier than the bananas that you get elsewhere. Especially if they are tree ripened. Plus we make ours in a loaf pan, verses a bundt pan or square cake pan.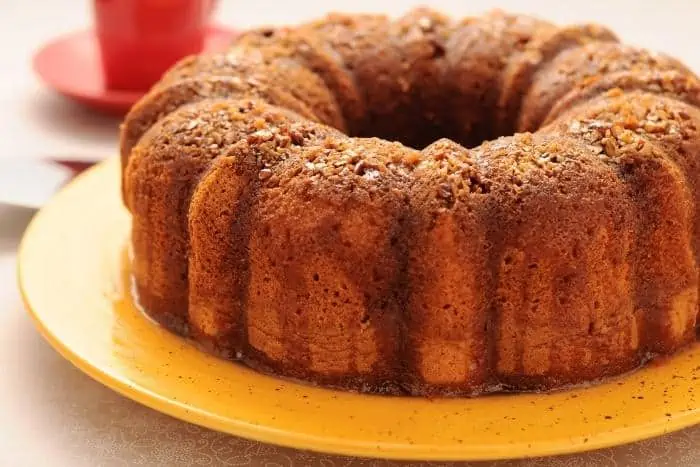 One of our favorite Recipes From Bermuda is the famous Bermuda Rum Cake is the ultimate when it comes to boozy cakes and it does not come from a box mix. The best homemade rum cake recipe. This cake is definitely boozy, sweet, and citrusy and it's glazed with delicious butter and dark rum caramel sauce.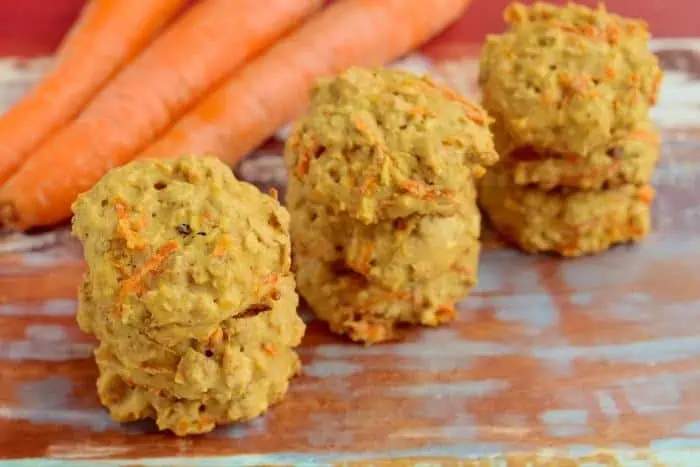 Today I'll give you these carrot cake protein cookies that are healthy enough for breakfast (or eat them for a snack, or even dessert!). They are clean, vegan, and gluten-free.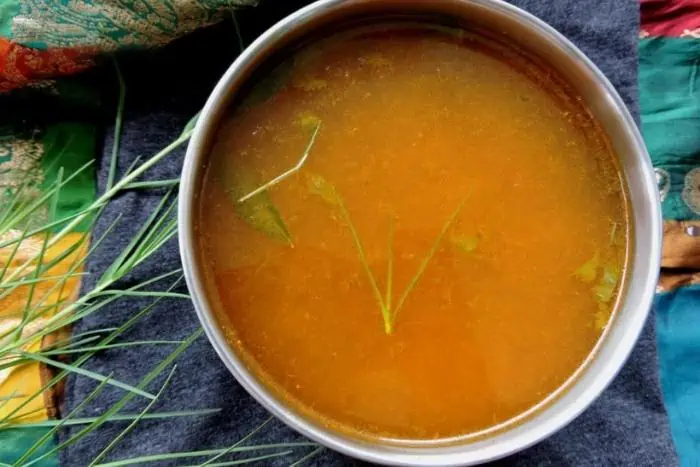 Arugam Pullu (Bermuda grass) rasam has been a staple of the Recipes From Bermuda for a very long time.
This is almost a meal in itself, nutritionally complete if you add some whole-grain pita bread (or rice) and yogurt on the side. You could also convert it into a soup by adding a mugful of water or stock toward the end of the cooking time.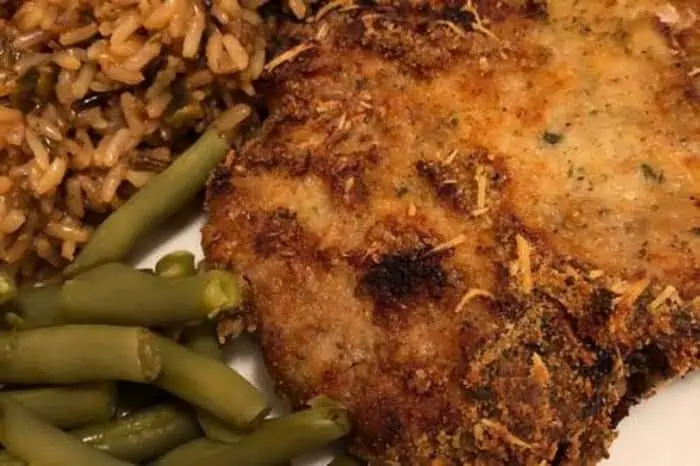 Baked Parmesan Pork Chops are tender and delicious with a crispy outside crust. These are a family favorite at dinner time!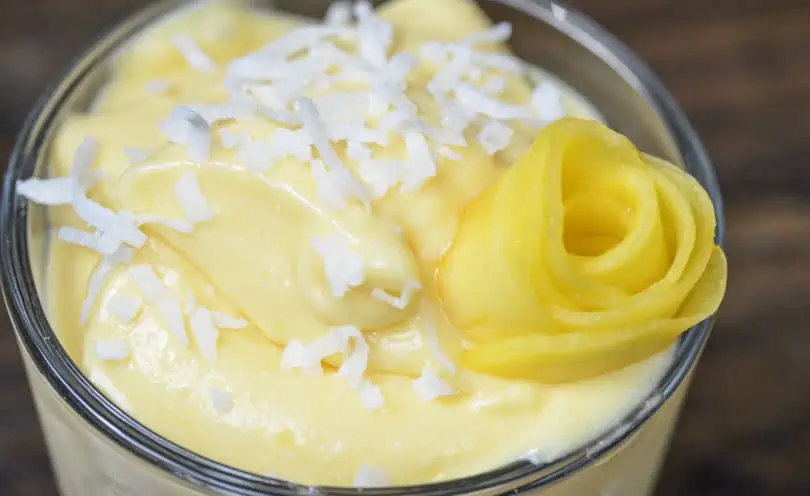 One of the drink Recipes From Bermuda for a fruit Sorbet is excellent. This drink with mango and coconut is going to change your life.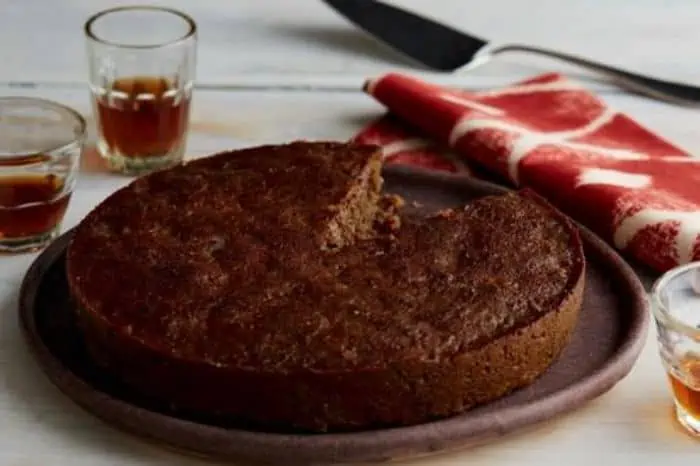 Famous for its uniquely dense texture, dark color, rich and robust taste; this is the cake that takes the cake. This beloved rum-soaked fruit cake is highly revered and sought after during Christmas time as well as weddings and celebrations. If you've never had this cake, at first glance it may resemble that of a chocolate cake, but the deep dark color comes from the main ingredient- dried macerated fruits.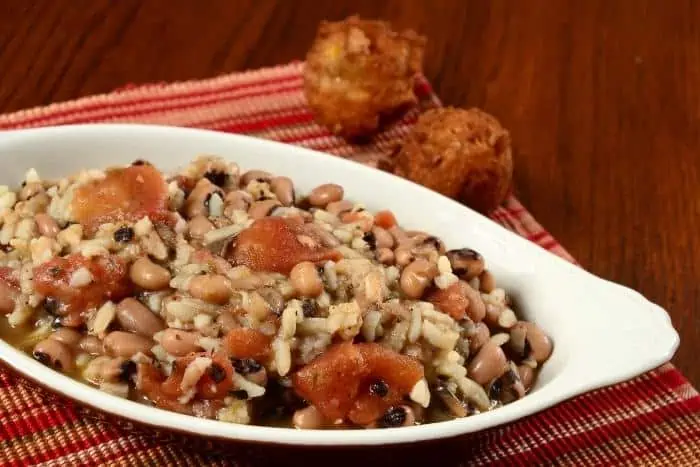 Many things may affect the cooking times of the black-eyed peas. They could take anywhere from 30 minutes to 2 hours to cook to tenderness, depending on their age, where they were grown, and the water you are using.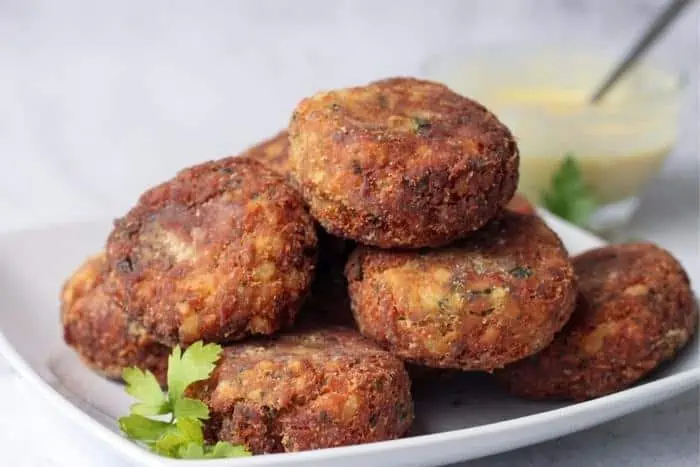 Camilla MacPhee, a longtime resident of Souris, Prince Edward Island, fondly remembers when staples like salt beef, salt cod, potatoes, turnips, beets, parsnips, and carrots came entirely from neighboring farmers and fishermen. This recipe is based on the fish cakes she still makes today. I have made a few changes to convert them to a more Bermudian taste.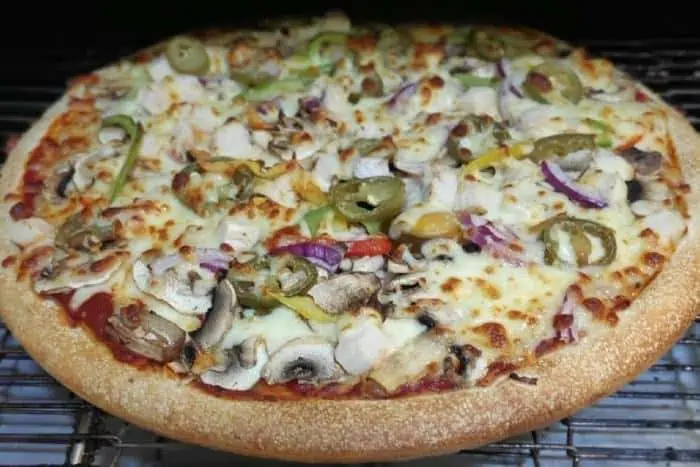 We just returned from a wonderful visit to our friends Will, Linda and their two sons, Jonathan and Stephen on the island of Bermuda. It is one of those incredible places you just don't want to leave especially when hanging out with friends.
Cassava pie is one of the traditional Recipes From Bermuda dish. It can be made with or without chicken. It's a sweet and savory dish eaten alongside the main meal.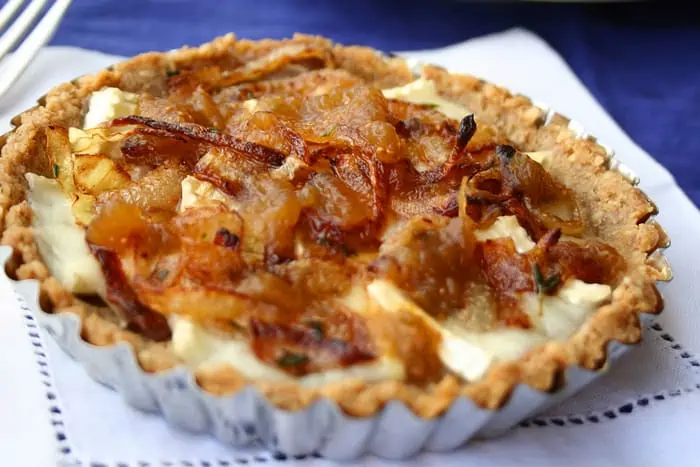 I was recently inspired by a friend of mine to make pie pastry again and decided to try these Onion Tarts. I am glad I did. This Bermuda onions recipe is delicious.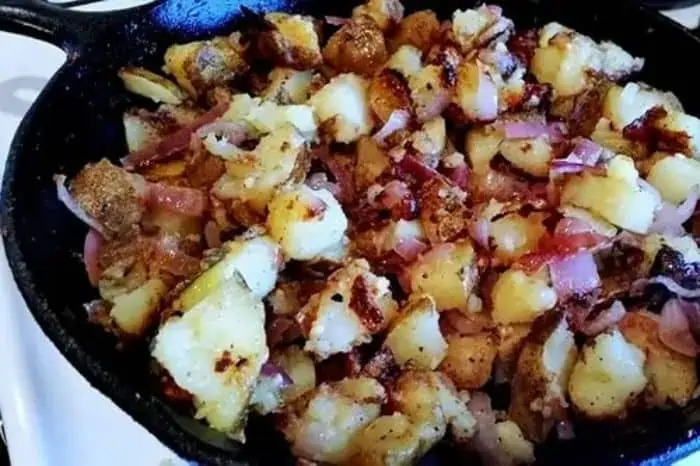 I love any kind of fried potatoes. I just love cooking with garlic and onion, so I decided to use a Recipes From Bermuda Origina (red onion) in the potatoes this time. I just threw them together and I measured nothing, so am just going to put approx. measurements. I wasn't going to post the recipe, but they were too tasty not to. Needless to say, they were devoured. True comfort food!
---
You May Want to Join Our Boondocking Group on Facebook For More Information
You May Want to Join Our Campfire Recipes Group on Facebook For More Information
Discover our unique product testing journey at Our Big Escape. We bring real-world experiences and adventures into every review, ensuring authenticity and reliability. Dive into our process at
How We Test Products: A Journey of Discovery and Trust
, where every product is an adventure tested.