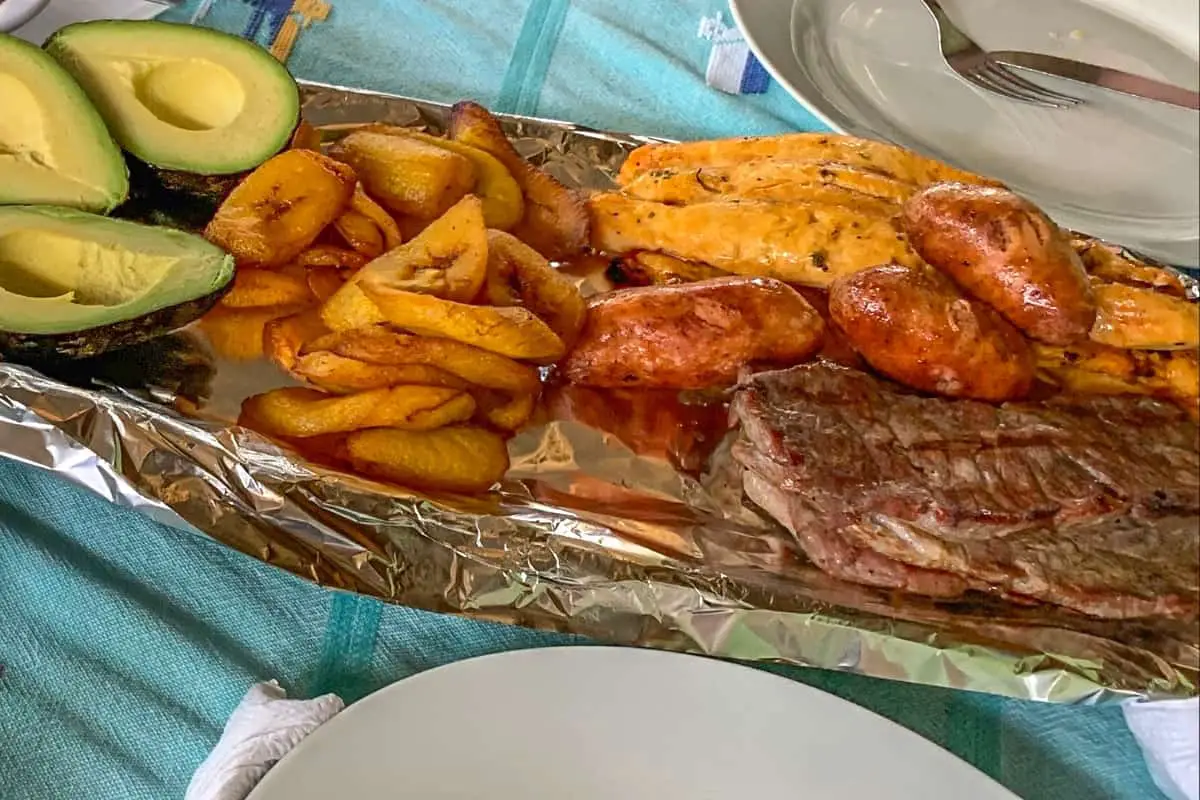 Honduras foods and the accompanying Honduran recipes has some of the tastiest dishes that are well worth trying. A typical Honduran meal will afford you a mix of meaty goodness and a tropical, coconut-y taste. If you explore deeper into Honduras foods, you'll find an amazing depth of flavor in their traditional Honduran dishes.
Honduran Cuisine
Regional specialties include fried fish, tamales, carne asada and baleadas. Other popular dishes include meat roasted with chismol and carne asada, chicken with rice and corn, and fried fish with pickled onions and jalapeños.
Among the soups the Hondurans enjoy are bean soup, mondongo soup (tripe soup), seafood soups and beef soups. Generally all of these soups are mixed with plantains, yuca, and cabbage, and served with corn tortillas.
Other typical dishes are the montucas or corn tamales, stuffed tortillas, and tamales wrapped in plantain leaves. Typical Honduran dishes also include an abundant selection of tropical fruits such as papaya, pineapple, plum, sapote, passion fruit, and bananas which are prepared in many ways while they are still green.
Traditional Honduran Foods
Honduran cuisine is a mixture of several ancient cultures like Maya, Garifuna, and Lenca. Besides Caribbean and African influences, the Spanish invasion played an important part in making the local cuisine as we know it. It is heavily based on beans, corn, and plantains.
Breakfast
Hondurans usually have a large, hearty breakfast. It typically consists of fried eggs (whole or scrambled), refried beans, Honduran salty sour cream (crema), queso fresco, avocado, sweet fried plantains, and tortillas. It is common for most households to first prepare tortillas, a staple for nearly every dish, which are used throughout the rest of the day.
Other breakfast favorites include carne asada (roasted meat) and Honduran spicy sausages (chorizo). Another food that can be eaten for breakfast as a dessert is rosquillas. Rosquillas can be considered as a Honduran doughnut and are made from masa, cheese and yeast. A good breakfast will be accompanied with hot, dark Honduran-grown coffee.
Traditional Honduran Meals
A typical meal in Honduras usually includes rice, beans, tortillas, some kind of grilled meat such as chicken, pork or beef, and a salad. You will find some variations on the Caribbean coast or in the Bay Islands. In this region seafood and coconut products dominate the local cuisine.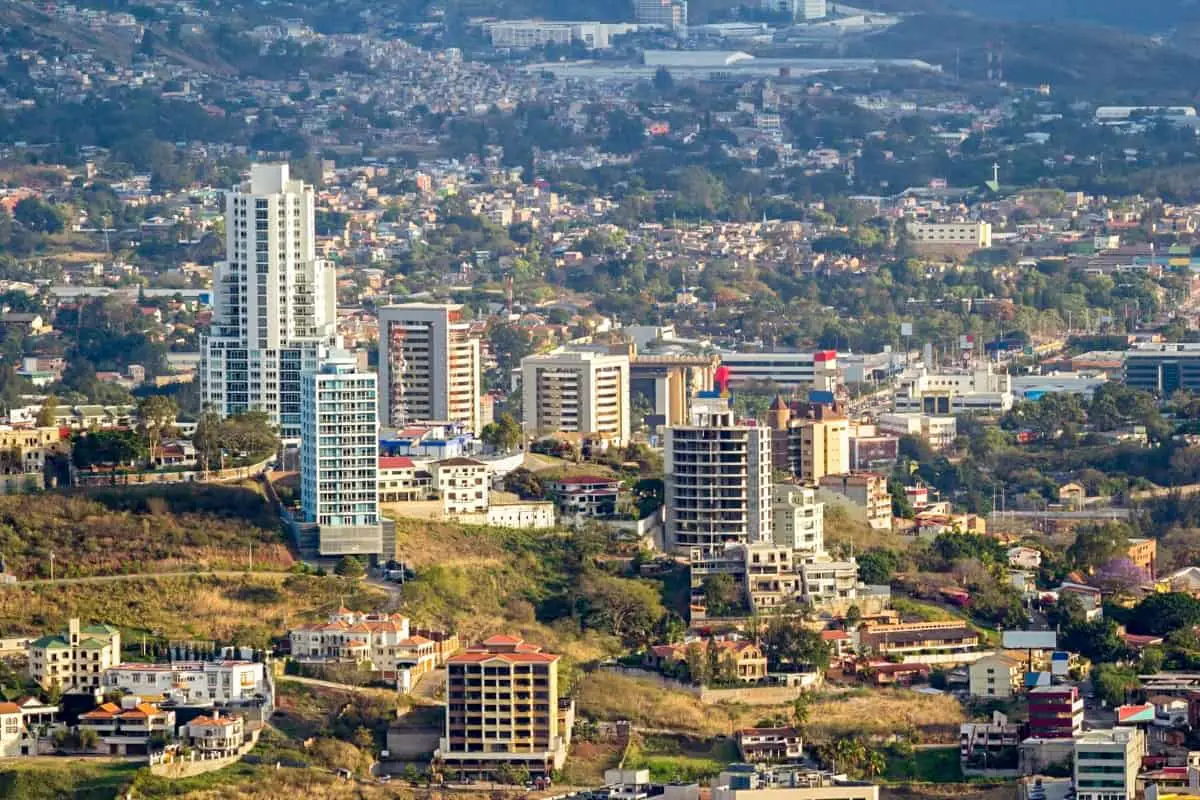 History of Honduran Foods
Multiple cultures have donated to Honduran foods and cuisine. The Maya, Garifuna and Lenca alongside African, Spanish and Central American have all played an exciting role to date. These cultures mixed their skills dating back in the 1700s where colonials brought in slaves to work in farms. This included Spanish, African and Latin people.
Food not only satisfies hunger but also helps bring people together and encourages good relationships, and in Honduras, this happens a lot. During major festivals, weddings, and Christmas holidays, favorite dishes were made. This includes rice, tamales and fresh fruits like avocados and plums that were offered. These foods were also given and received as gifts.
Old Style Honduran Foods and Cooking
The mixture of cultures brought various styles of cooking in Honduras. Different cultures came with different skills, foods, resources and dishes to share and explore.
The Mayans brought corn, cocoa, avocadoes, guacamoles and coffee. They were among the first people to settle in Honduras. They made foods like corn tortillas, poc chuc which is slow cooked pork, michelada which is quite spicy and their traditional breakfast which includes eggs, black dry beans, plantains and bananas.
The Garifuna's on the other hand, came in with Sere – which is majorly fish stew with coconut soup – hudut, which is filled with vegetables and salad, cassava bread, darasa, bundiga, tapou and sahou – a drink which entails milks and coconut and was locally brewed.
The Lenca are great agriculturalists. They are good at producing farm produce, especially food crops like coffee, cacao, maize, beans, wheat, squash, sugarcane, chilly and peanuts. Their favorite dish is tortillas, chorocos and black beans. They also do eggs for breakfast.
Central Americans brought along cou-cou, creole bread, spicy plantains and fish dishes. Africans brought maize, beans and fresh fruits. Common fruits in this country include papaya, pineapple, plum, sappote, passion fruit and bananas.
Modern Honduran Foods & Cooking Techniques
As time went by, these cultures began to appreciate even more diverse ways of cooking and modernized them. Eggs are now deep fried, snacks are made, cereals and shakes are rising, fast food is appreciated, desserts are esteemed and beverages are processed.
Foods like sopa marinera which is sea food cooked in milk, pan de coco which is sweet bread and rosquillas which resemble donuts are now widely cooked and appreciated as modern foods. Modern spices are cherished and used too.
Baleada still remains their favorite snack and has now been modernized further with hot sauce and cheese. Pinol is still brewed and remains a traditional drink. Typically, breakfast in Honduras includes eggs, black beans, tortillas, coffee, orange juice and endless coconut juice. Traditional Honduran foods mainly work around corn, beans, plantains, meats like fish and the beverages are mainly made of coconut.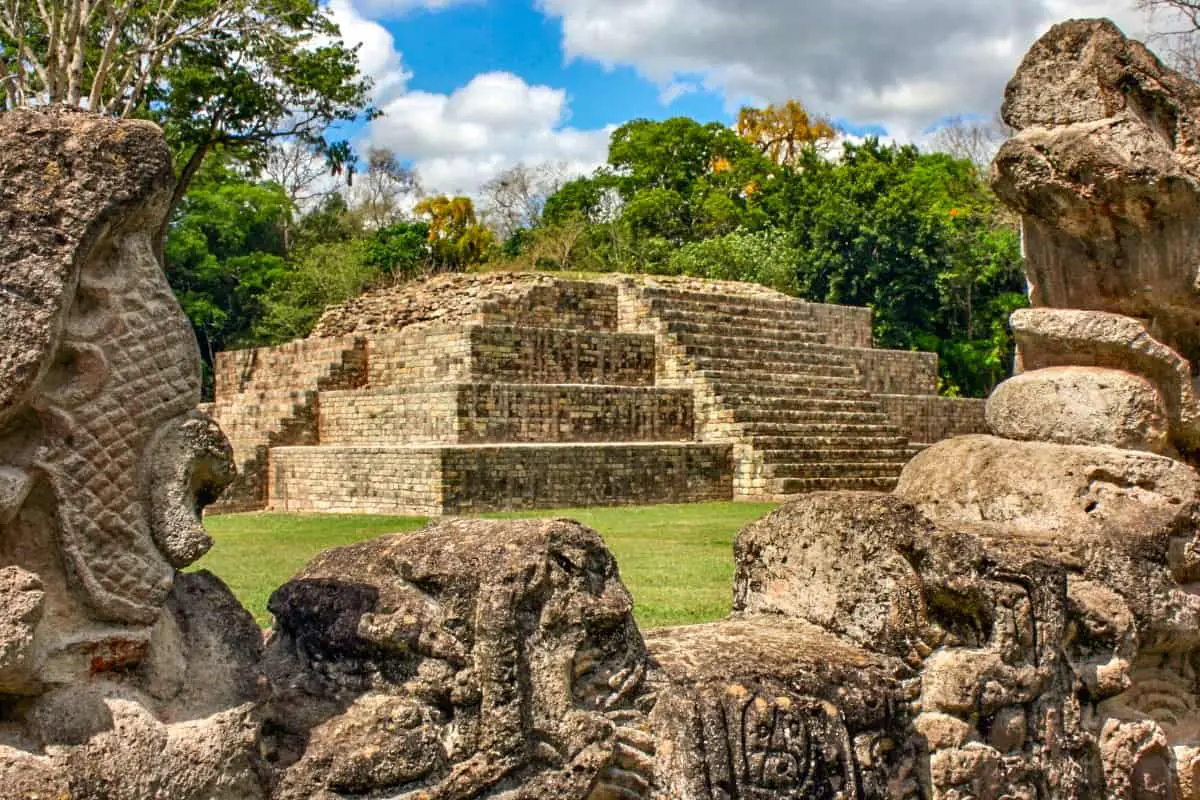 Discover Traditional Honduran Dishes from Appetizers to Desserts
Honduran Appetizers or Snacks
Baleadas – One of the most popular dishes in Honduras is a warm flour tortilla folded over a creamy filling of refried beans and cheese. This famous dish, called a Baleada, can be eaten anywhere at any time.
Macheteadas – Macheteadas is a traditional Honduran snack. This sweet and dense fried dough is usually prepared with leftover baleada flour tortilla dough.
Catrachitas – Catrachitas is a popular Honduran snack consisting of deep-fried tortilla chips topped with hot sauce, cheese, and mashed refried beans.
Anafre de Frijoles – Anafre de frijoles is a traditional Honduran dish that's usually served as an appetizer. It consists of fried red or black beans, melted cheese, and fresh corn tortilla chips.
Tortilla con Quesillo – Tortilla con quesillo is a Honduran snack consisting of two corn tortillas stuffed with melting, salty cheese. This appetizer is then pan-fried and traditionally served with a tomato-based sauce.
Traditional Honduran Meals
Sopa de caracol – Sopa de caracol is one of the most notable dishes in Honduran cuisine, consisting of large pieces of conch cooked in coconut milk with the addition of conch broth, cassava, plantains, and spices such as coriander, garlic, and chili.
Sopa catratcha de mariscos con un – Is a traditional Honduran dish in which seafood is cooked in coconut milk with the addition of seasonings and corn cobs. Any type of seafood can be used, but fish fillets, crab, shrimps, and conch are usually the most popular choices.
Honduran Quesadillas – This one is a sweet-savory holiday cake.
A different kind of quesadilla that's popular during Christmas. It looks similar to cornbread, with a strong flavor of Parmesan cheese.
Plato Típico (typical dish) – Plato Tipico is the national dish of Honduras. Also, is one of the most popular because it combines the most liked and used ingredients in a dish that will satisfy most tastes! It includes a variety of foods, which are prepared separately, but form a complete meal: Grilled meat and pork sausages, stewed beans, chimol, fried plantain, and rice.
Honduran Salpicón – This meat salad is one of the coziest homemade meals of Honduras. Although it's true that there are different versions in other countries, they don't compare to the salpicón of this inviting Central American country, where salpicón has a special flavor that is both simple and delicious.
Honduran Desserts
Honduran Yucca Cake with Sweet Milk Sauce – This cake mild, sweet, and slightly nutty flavor, and when grated into this cake, it will give you a dense, rich, pie-like texture.
Pineapple Surprise Cookies – Not only will you get a crumbly, buttery cookie, but you also get a pop of flavor! You can fill them with everything from guava jam to Nutella, but this pineapple version is so delightfully tropical.
Honduran Banana Bread – Rather than using mild cream cheese, the Neufchatel cheese adds such a great, tangy taste to the loaf. Remember, you won't want the rind, and beat it with the butter until nice and smooth.
Pan de Coco – Pan de coco is a sweet bread roll filled with desiccated coconut and sugar. Its name can be translated to coconut bread, and it is a very popular snack bread throughout Honduras.
Tres Leches Cake – This cake is sure to please a crowd with its sweet, moist and creamy texture created by drizzling three different types of milk onto the cake after it's been baked.
24 Honduras Foods with Traditional Honduran Recipes
1. Baleadas Hondureñas (And Homemade Flour Tortillas) – Honduras Foods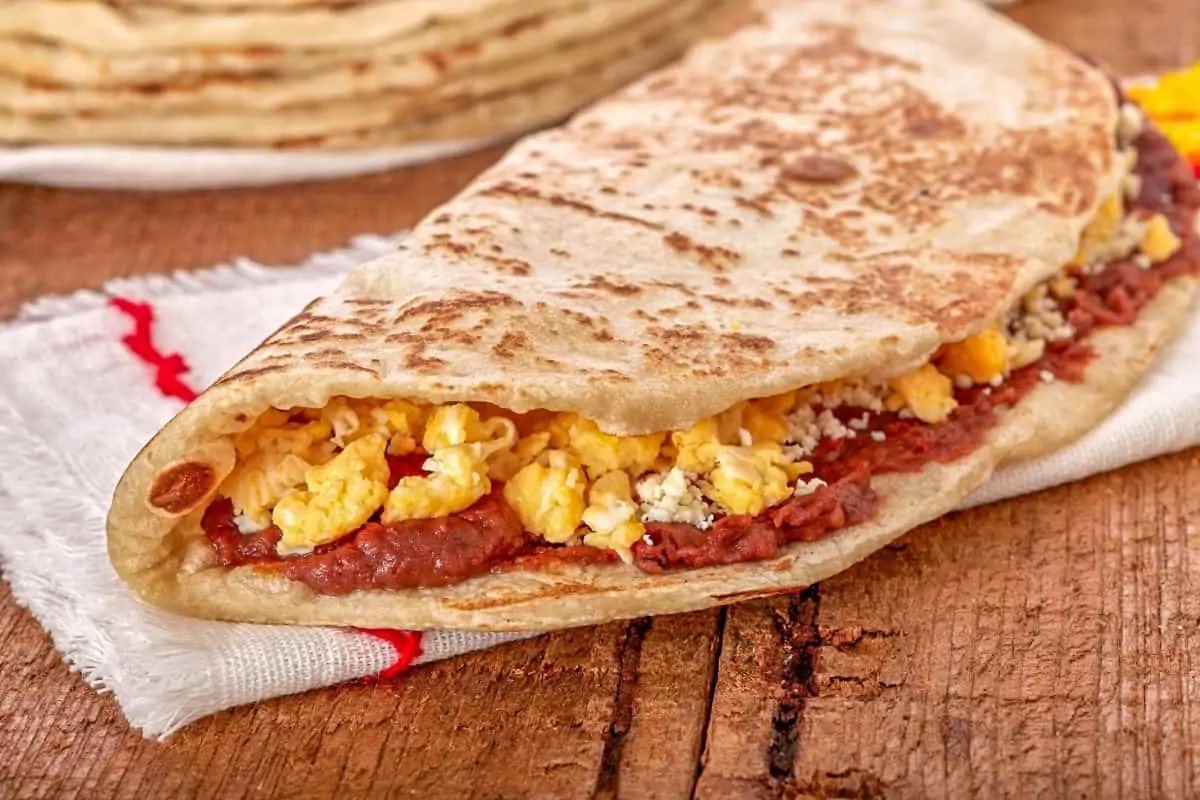 2. Honduran Chimol (Pico de Gallo) – Honduran Dishes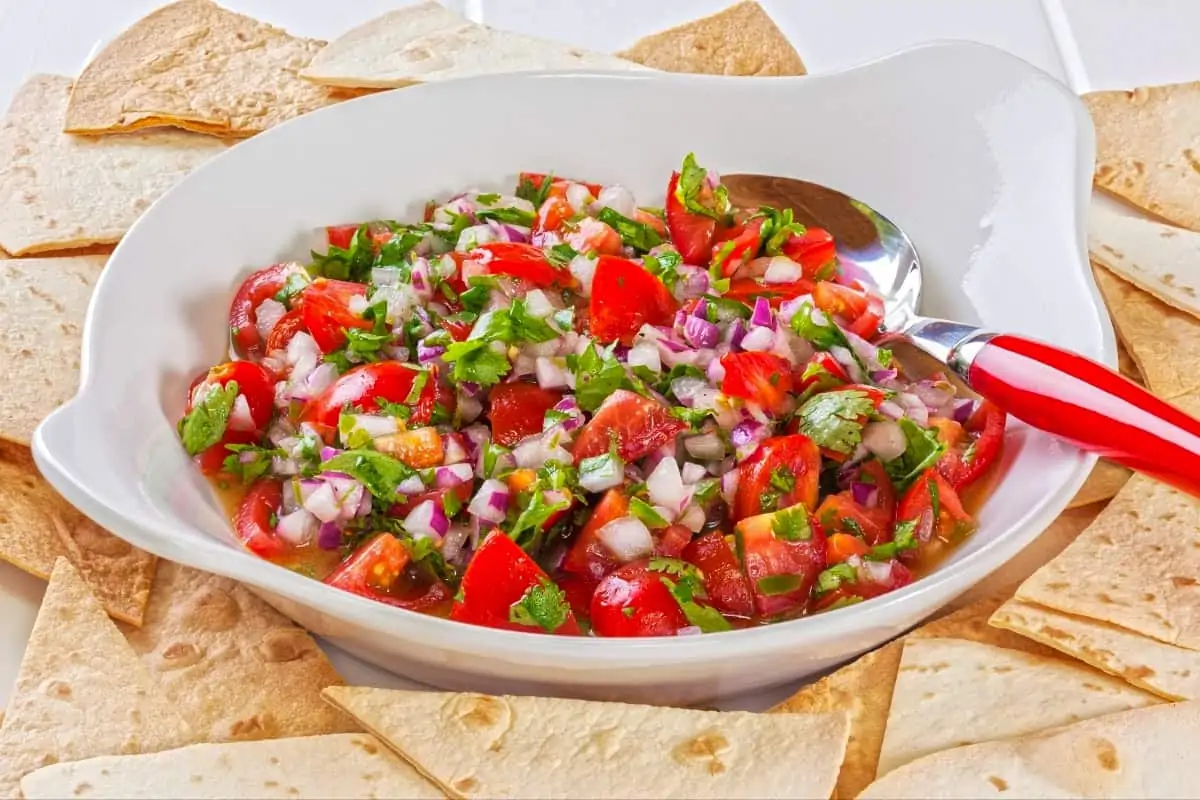 3. Sopa de Caracol – Traditional Honduran Foods
4. Macheteadas – Honduran Recipes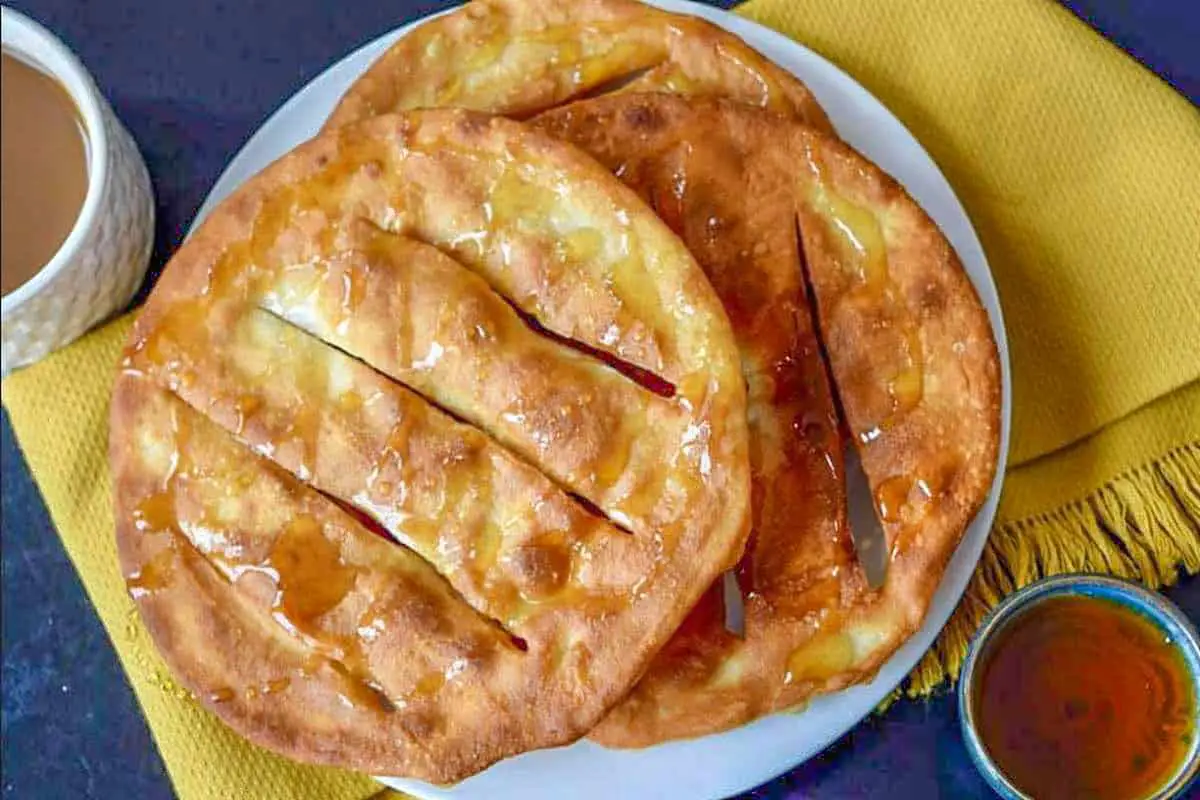 5. Sopa Catratcha de Mariscos con un – Honduras Foods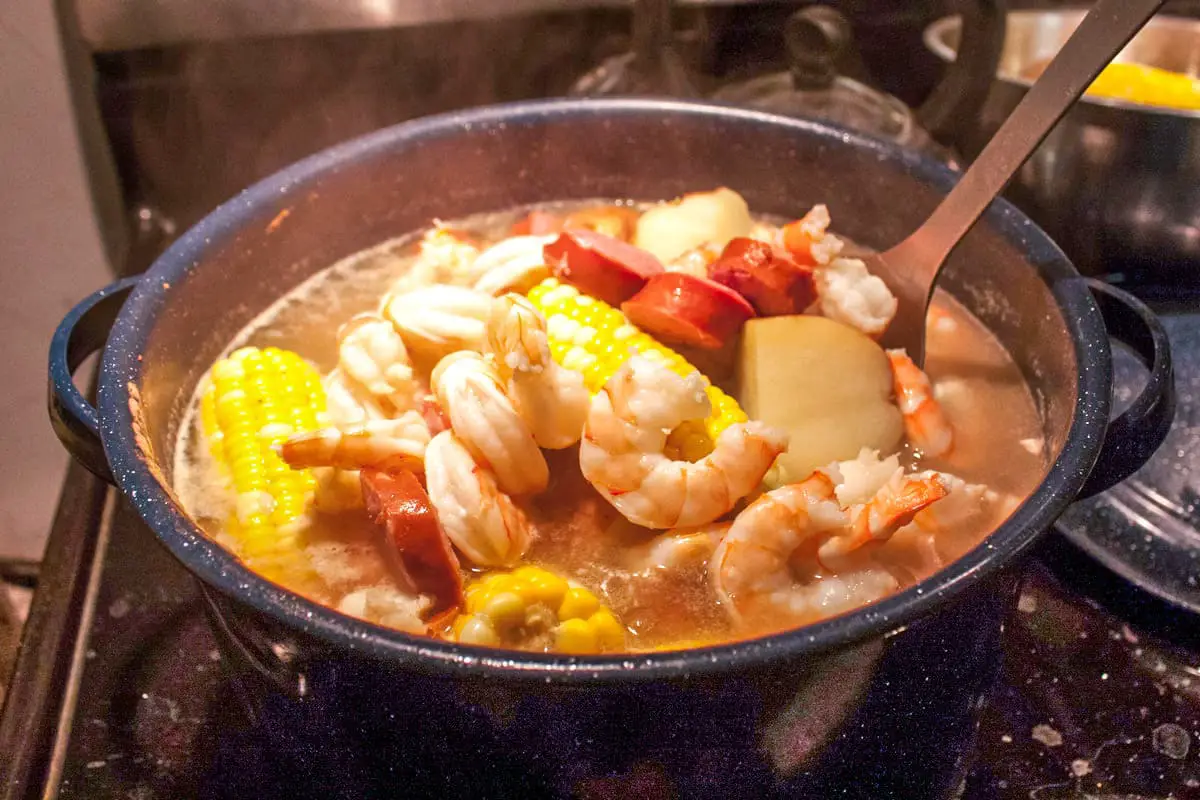 6. Honduran Yucca Cake with Sweet Milk Sauce – Honduran Dishes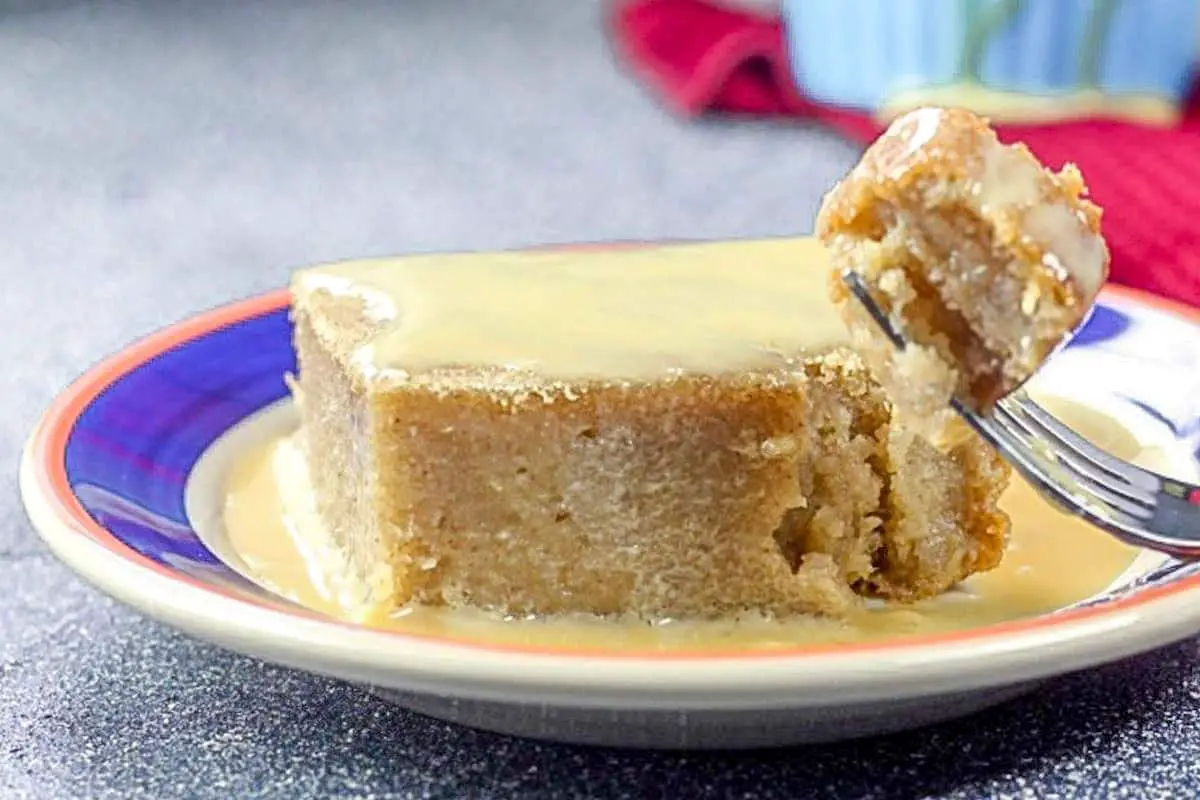 7. Authentic Catrachitas – Traditional Honduran Foods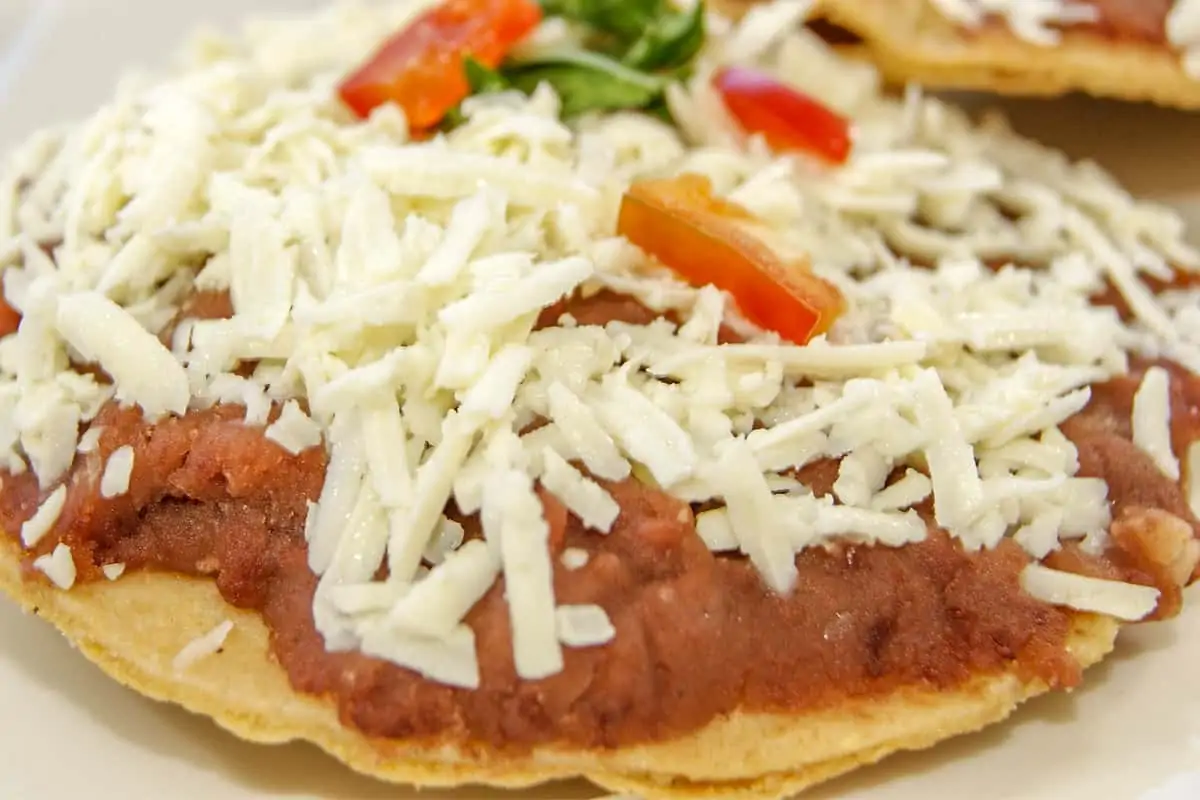 8. Honduran Quesadillas – Honduran Recipes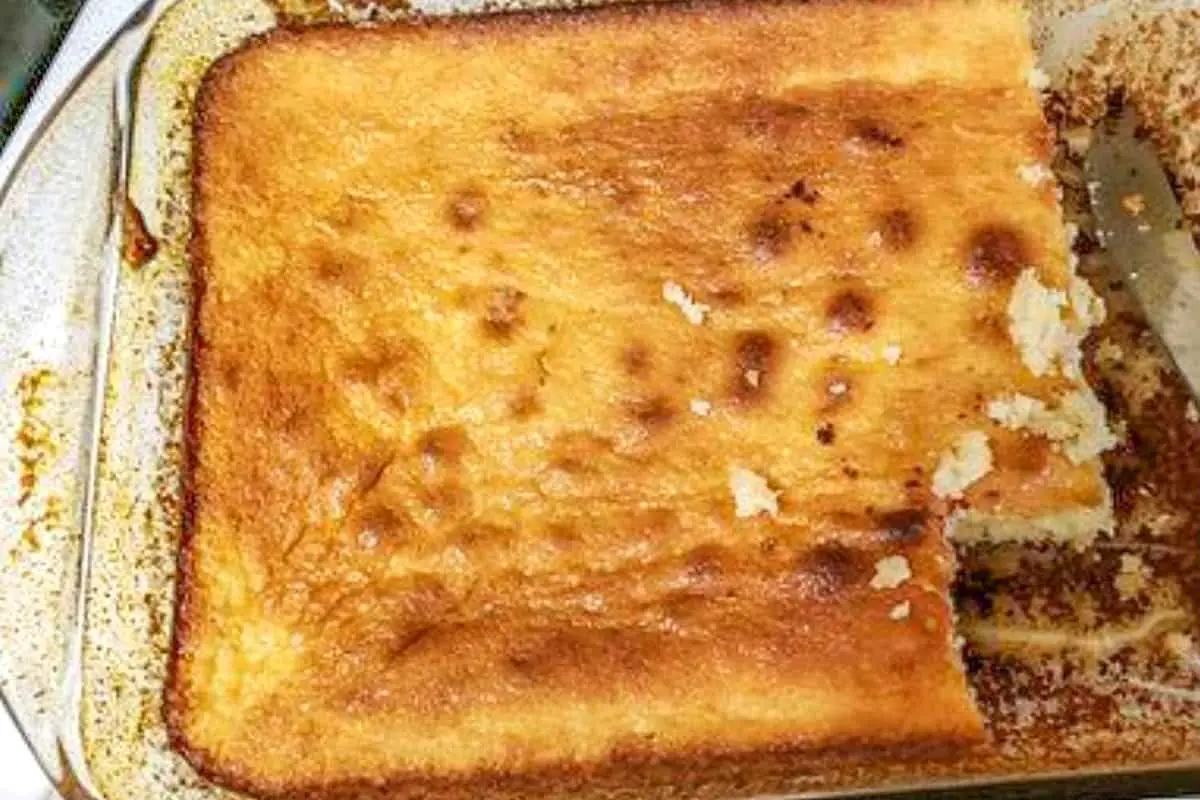 9. Pineapple Surprise Cookies – Honduras Foods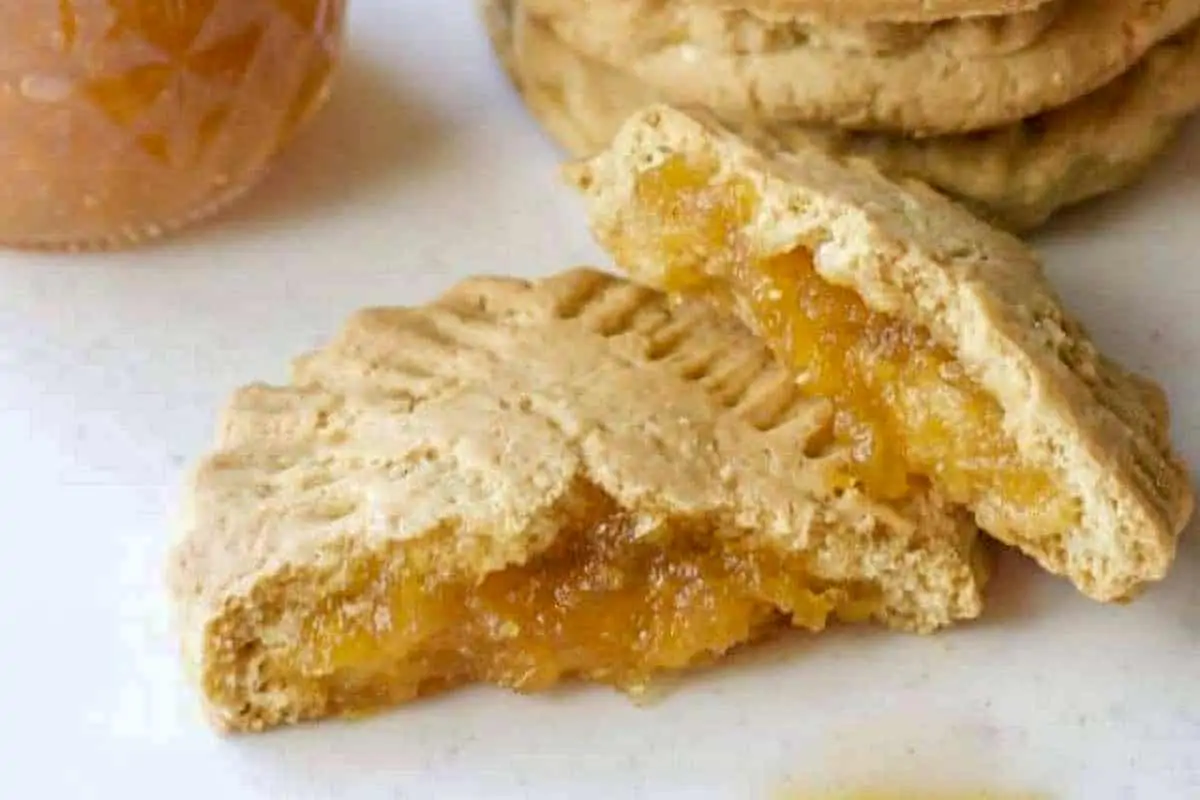 10. Anafre de Frijoles (Chorizo, Bean & Cheese Dip) – Honduran Dishes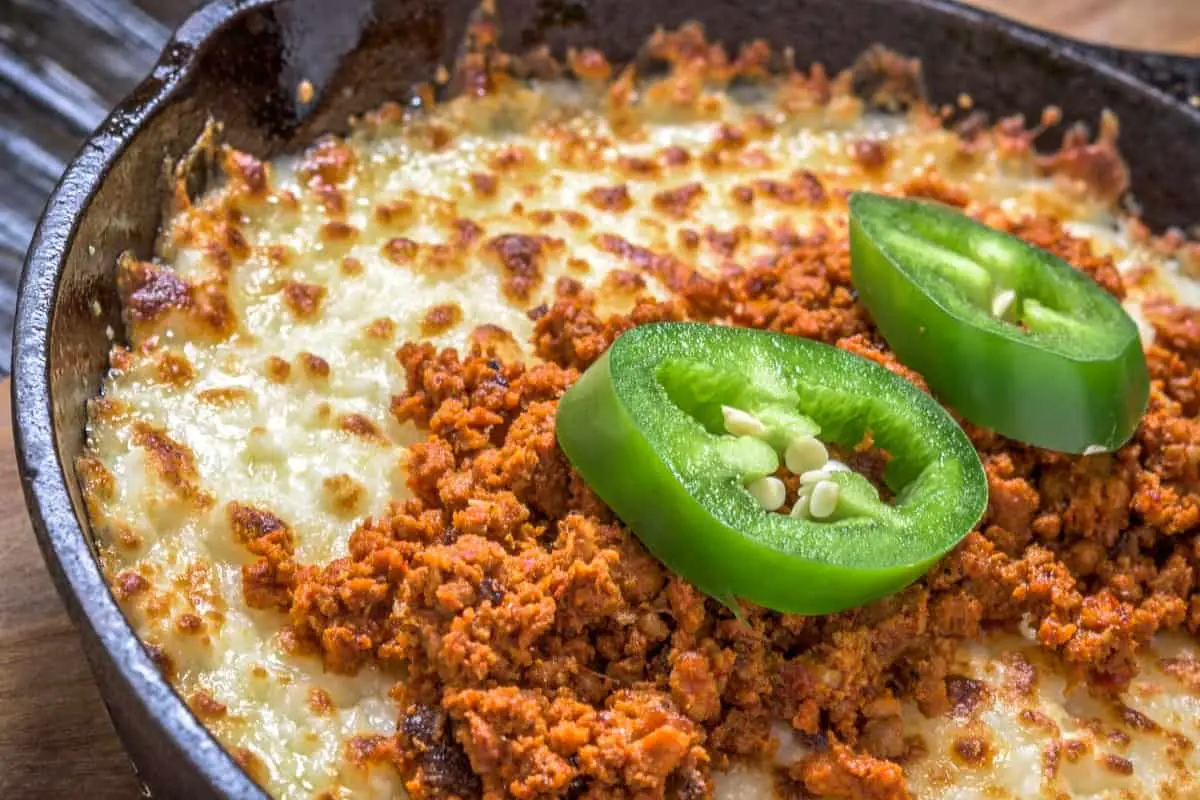 11. Plato Típico (typical dish) – Traditional Honduran Foods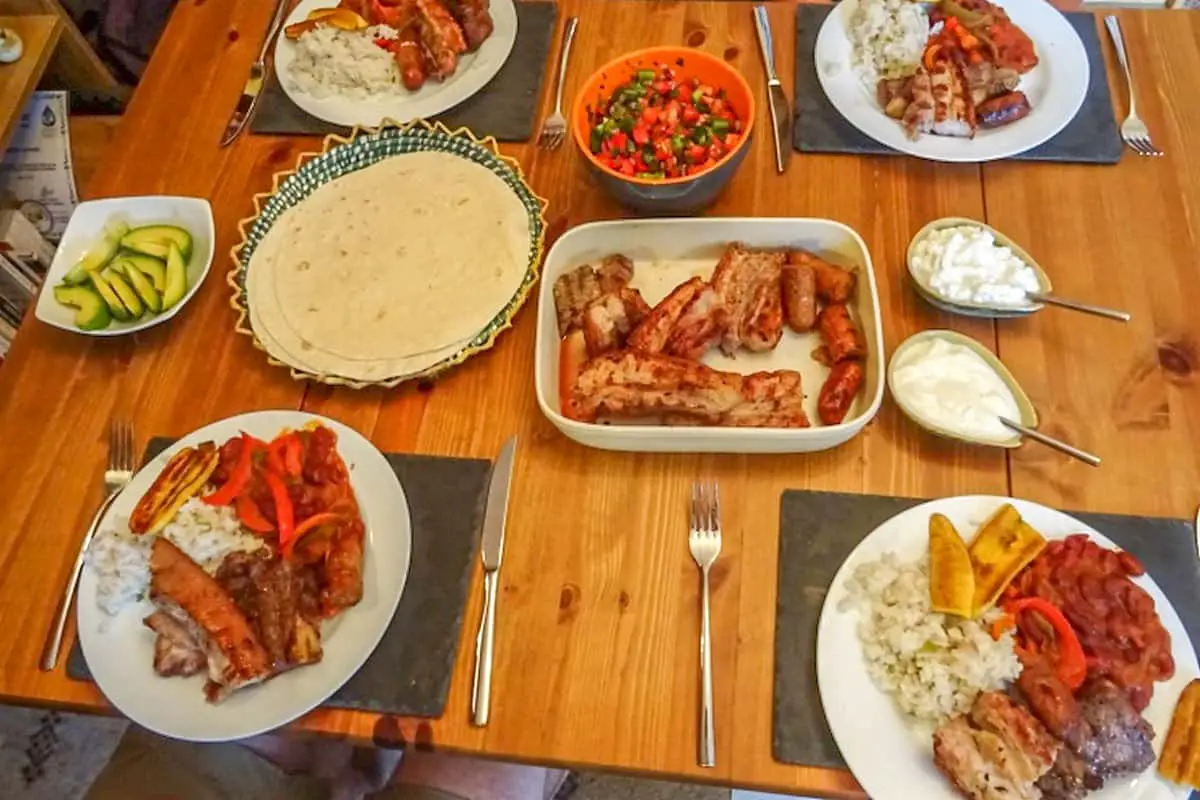 12. Honduran Banana Bread – Honduran Recipes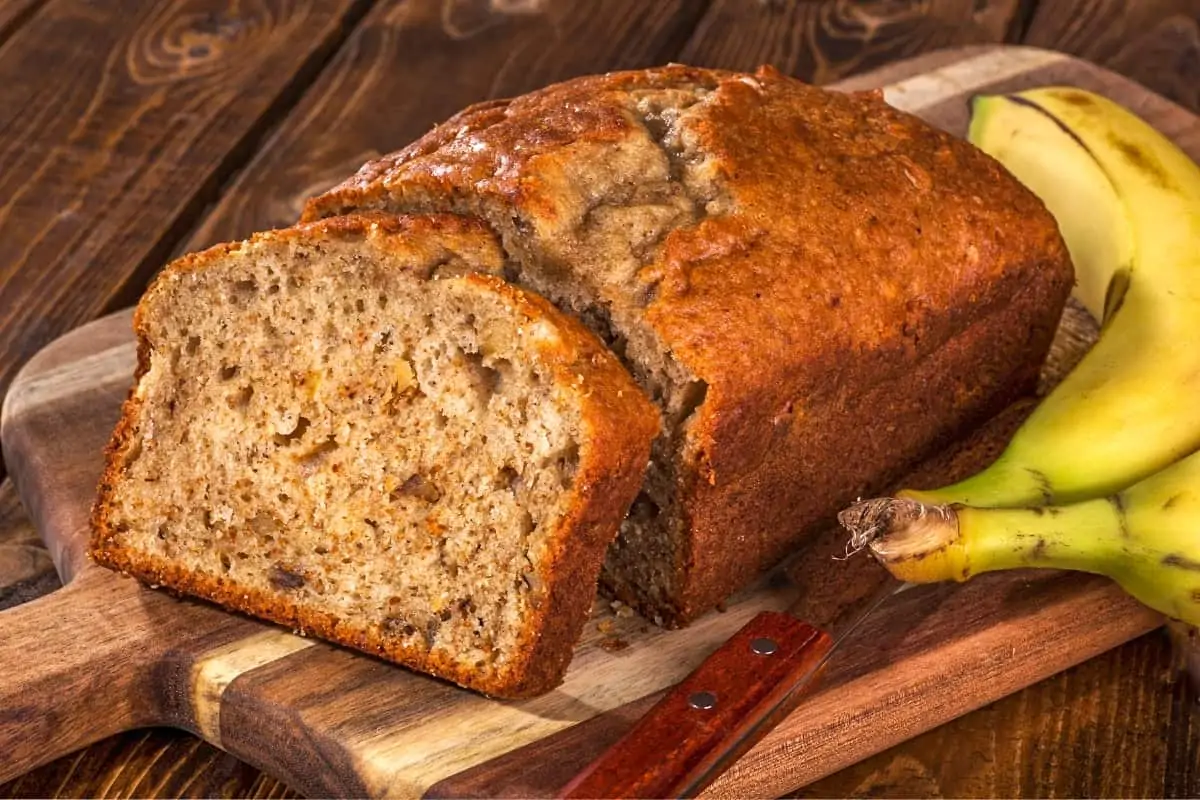 13. Tortilla con Quesillo – Honduras Foods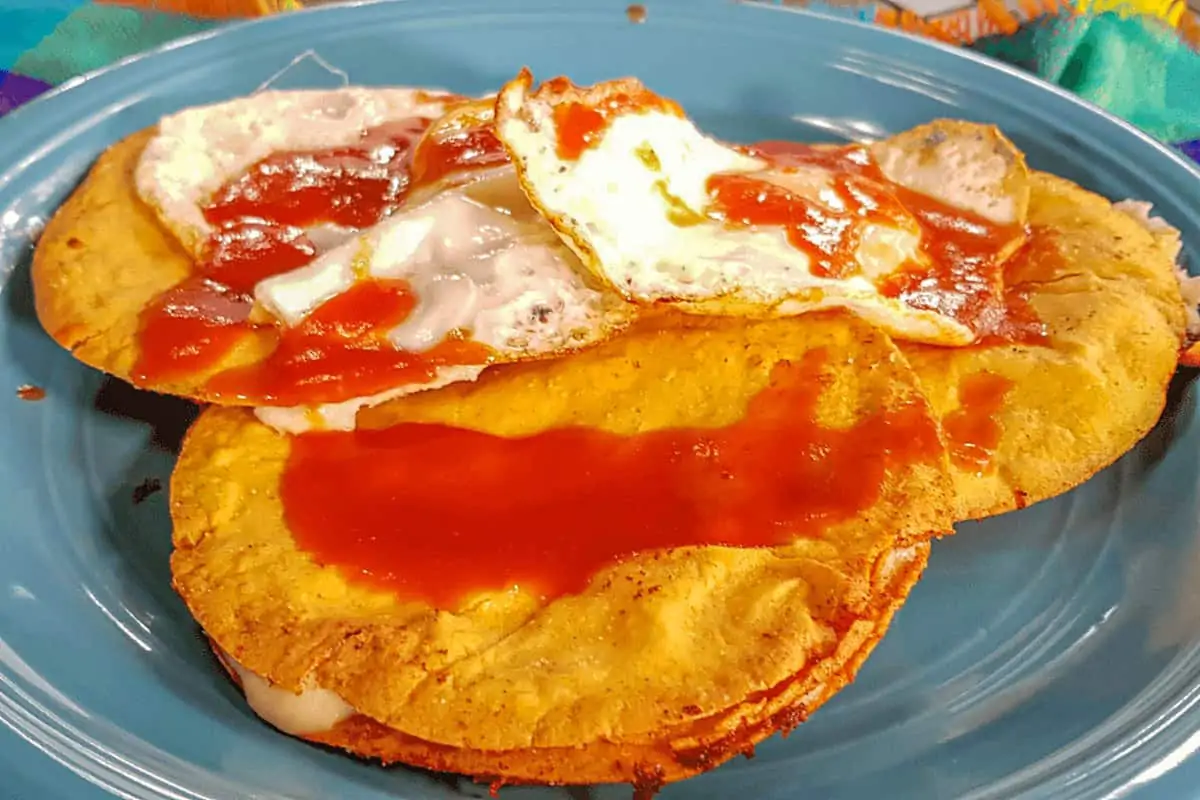 14. Honduran Salpicón – Honduran Dishes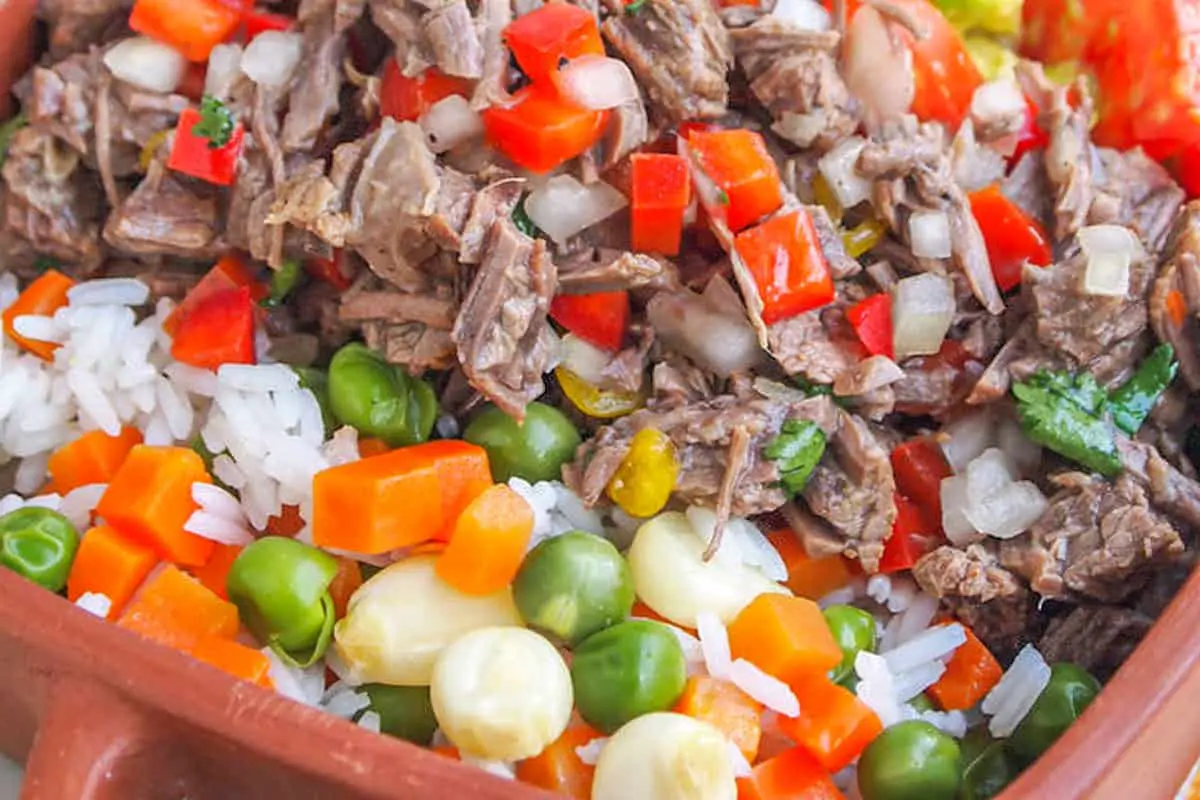 15. Pan de Coco (Honduran Coconut Bread) – Traditional Honduran Foods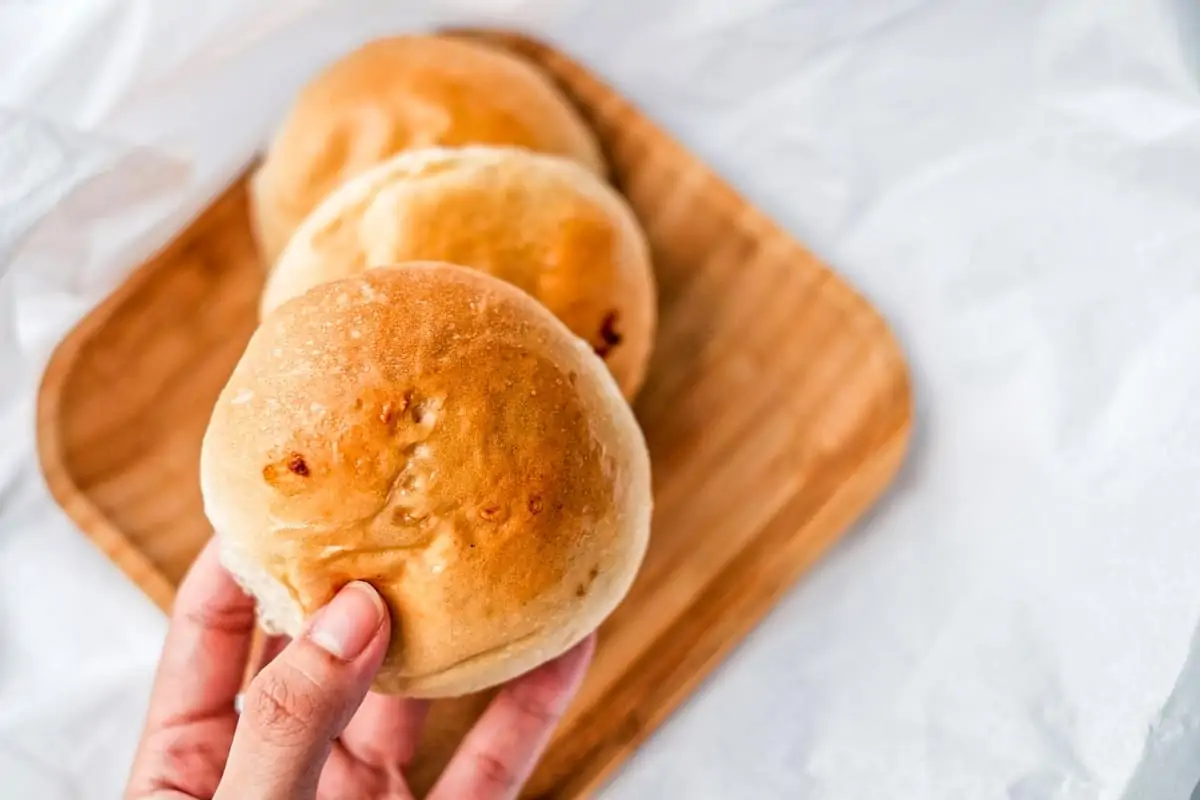 16. Honduran Chicharones (Pork Crackling) – Honduran Recipes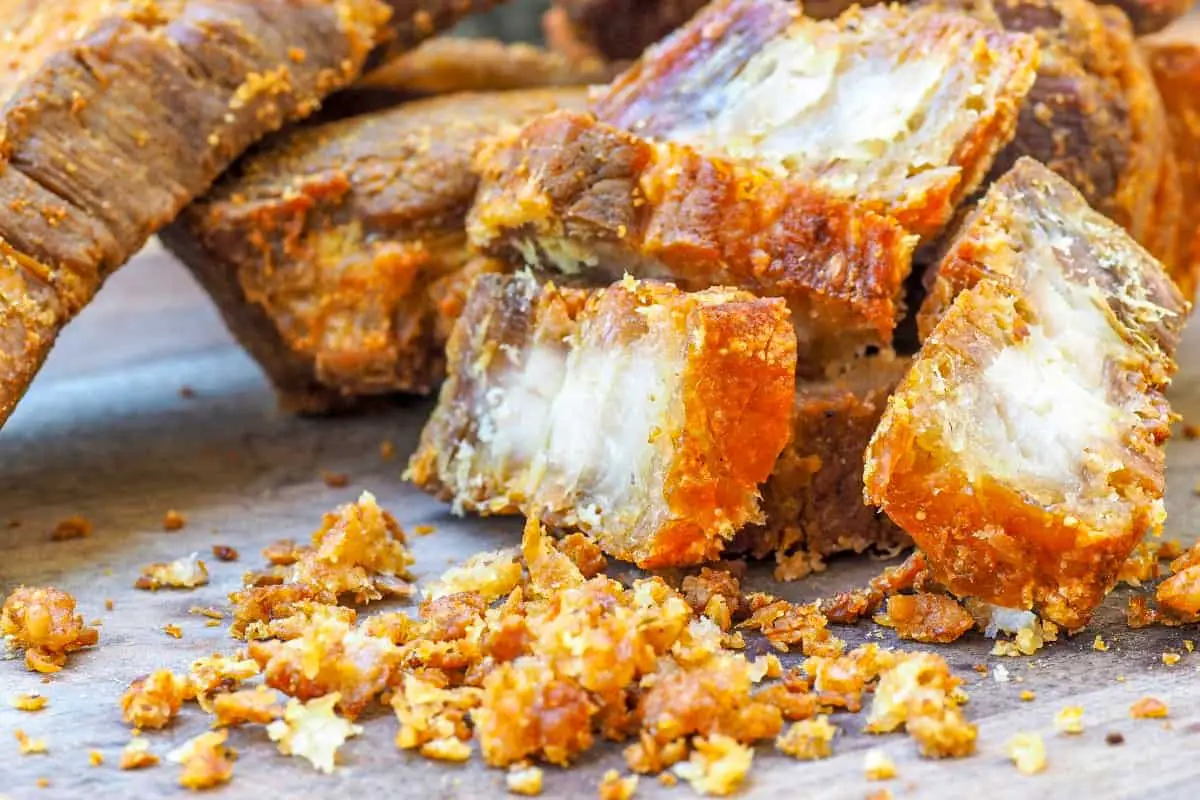 17. Honduran Enchiladas – Honduras Foods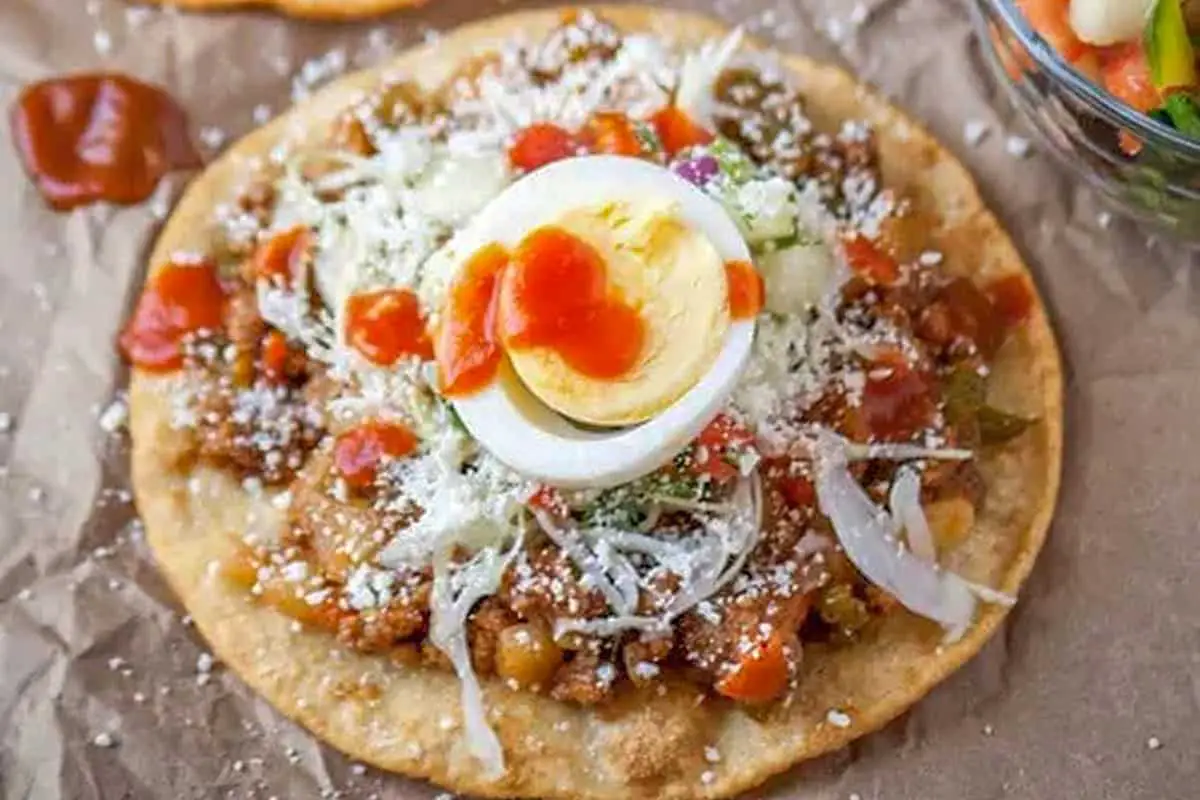 18. Honduran Refried Beans – Honduran Dishes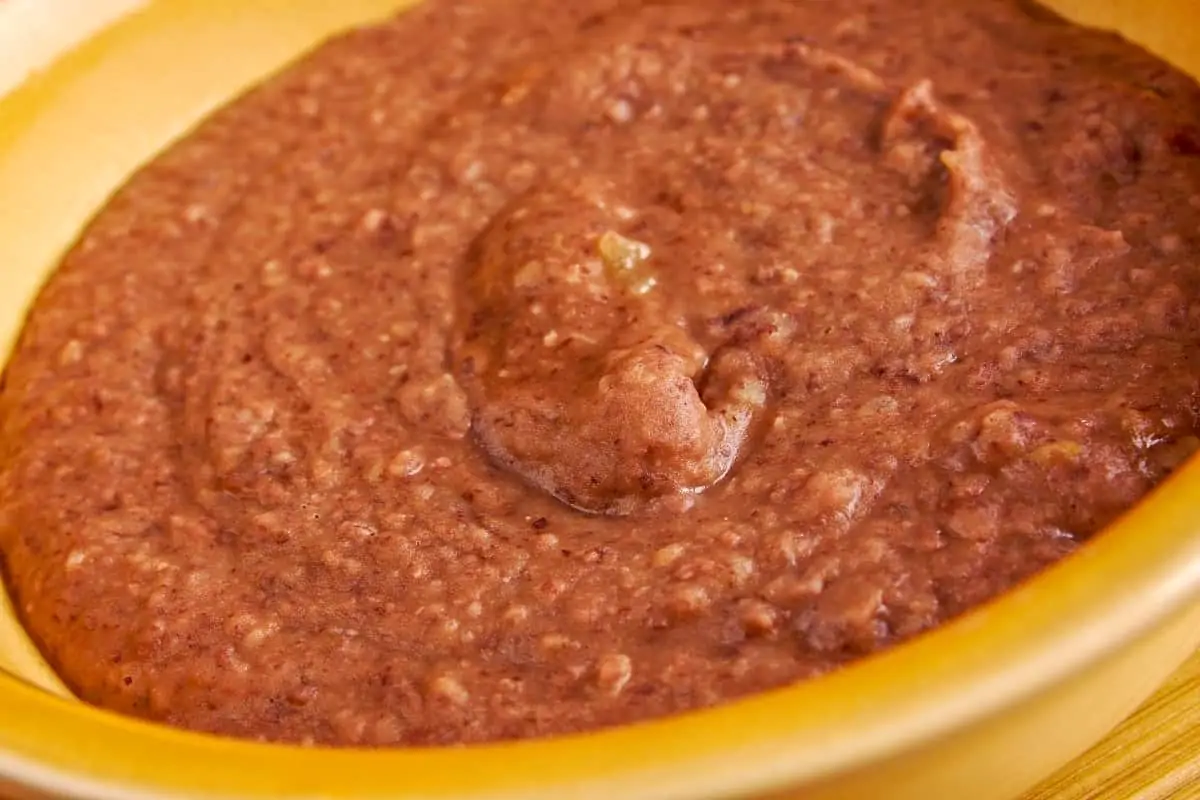 19. Buñuelos With Spicy Hot Chocolate – Traditional Honduran Foods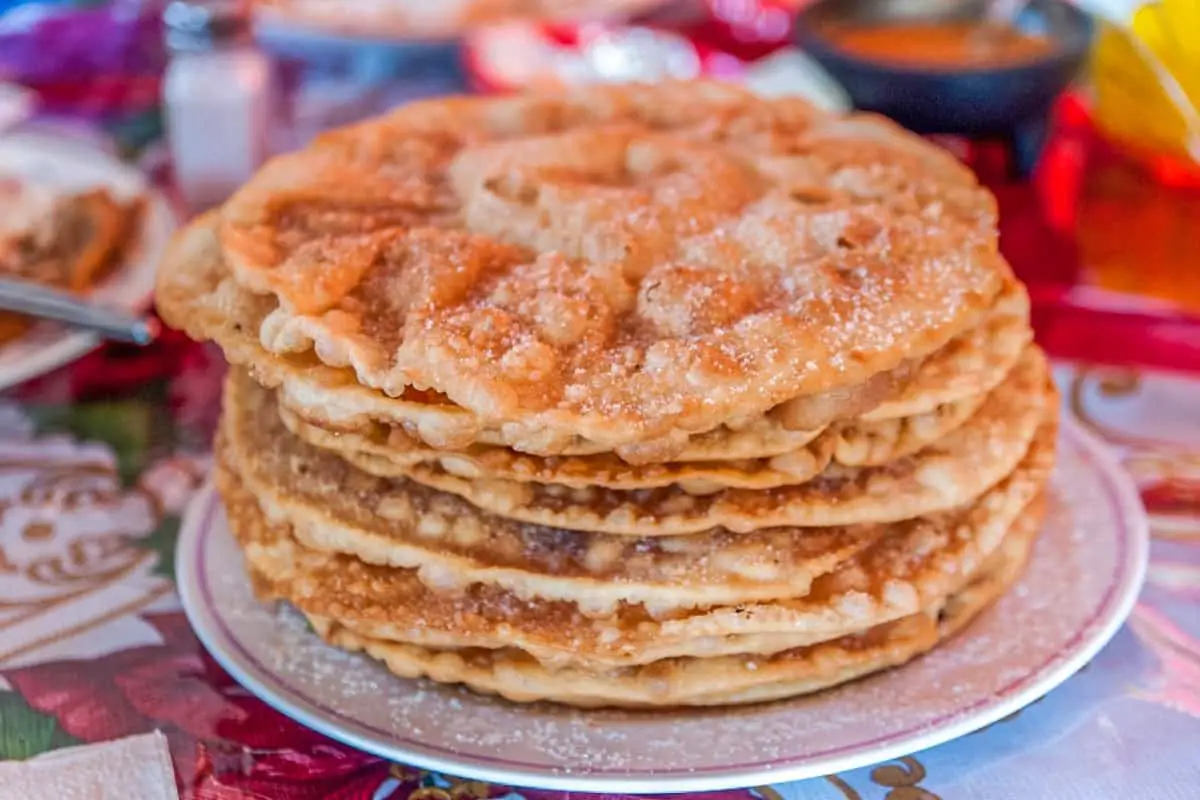 20. Guava Jam Recipe – Honduran Recipes
21. Honduran Fried Plantains – Honduras Foods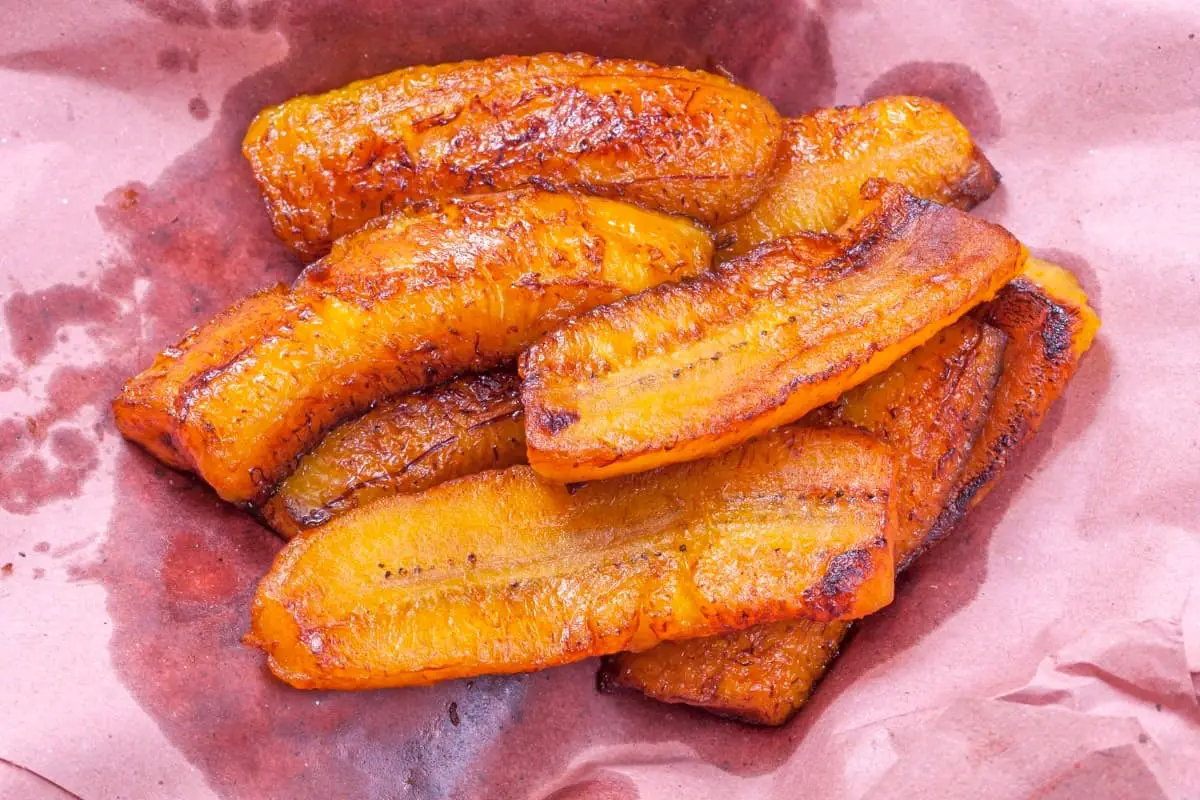 22. Traditional Tres Leches Cake – Honduran Dishes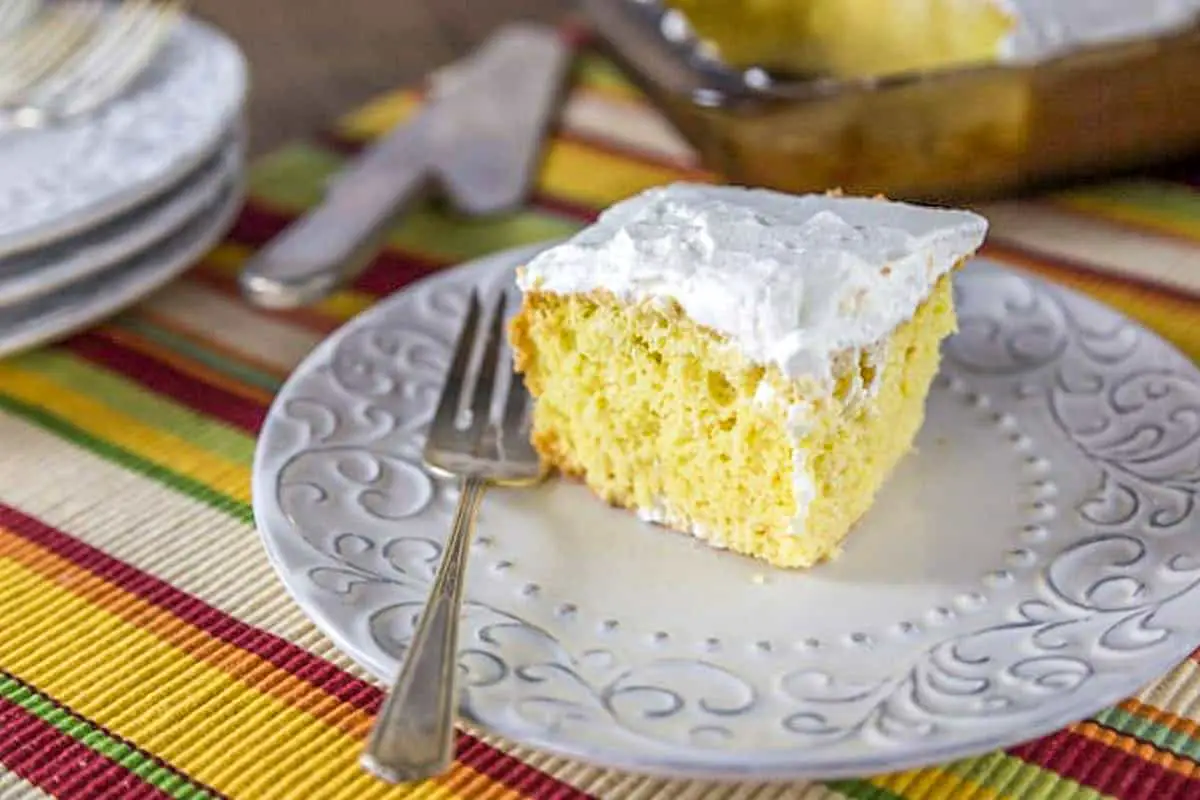 23. Pastelitos (Meat Pies) – Traditional Honduran Foods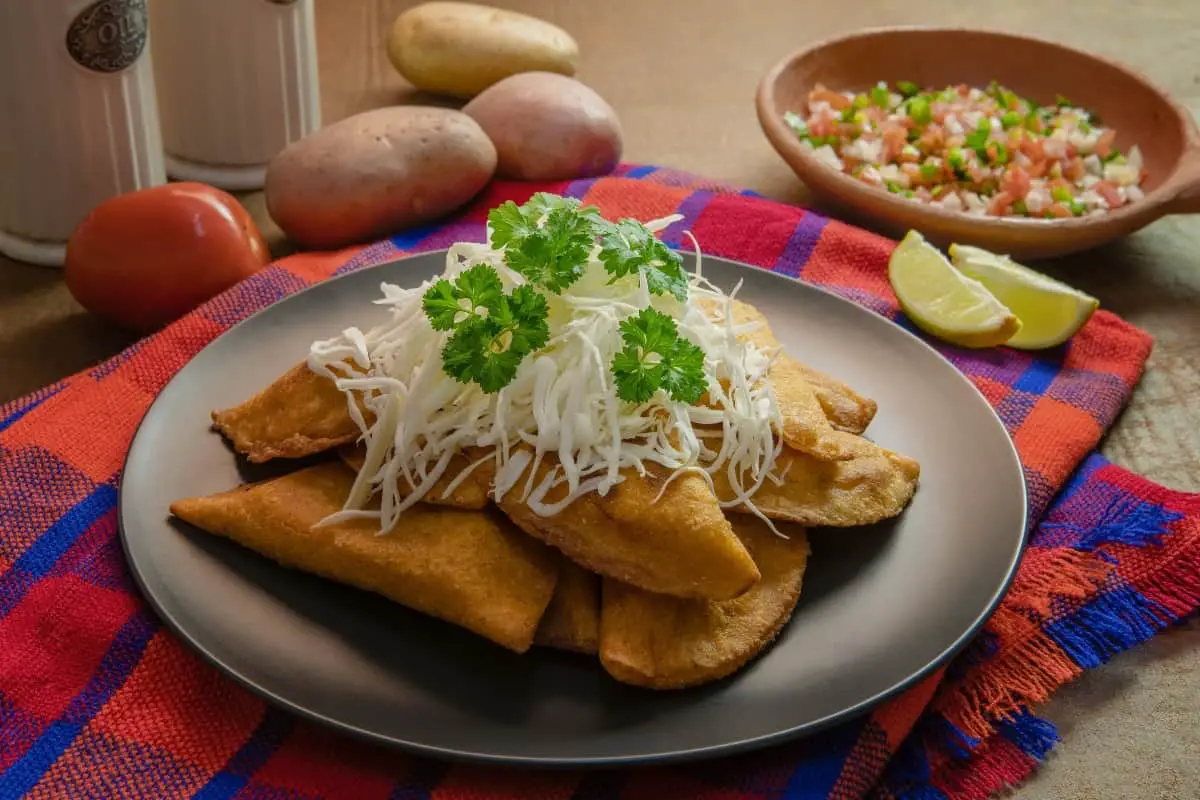 24. Honduran-Style Crispy Fried Tacos – Honduran Recipes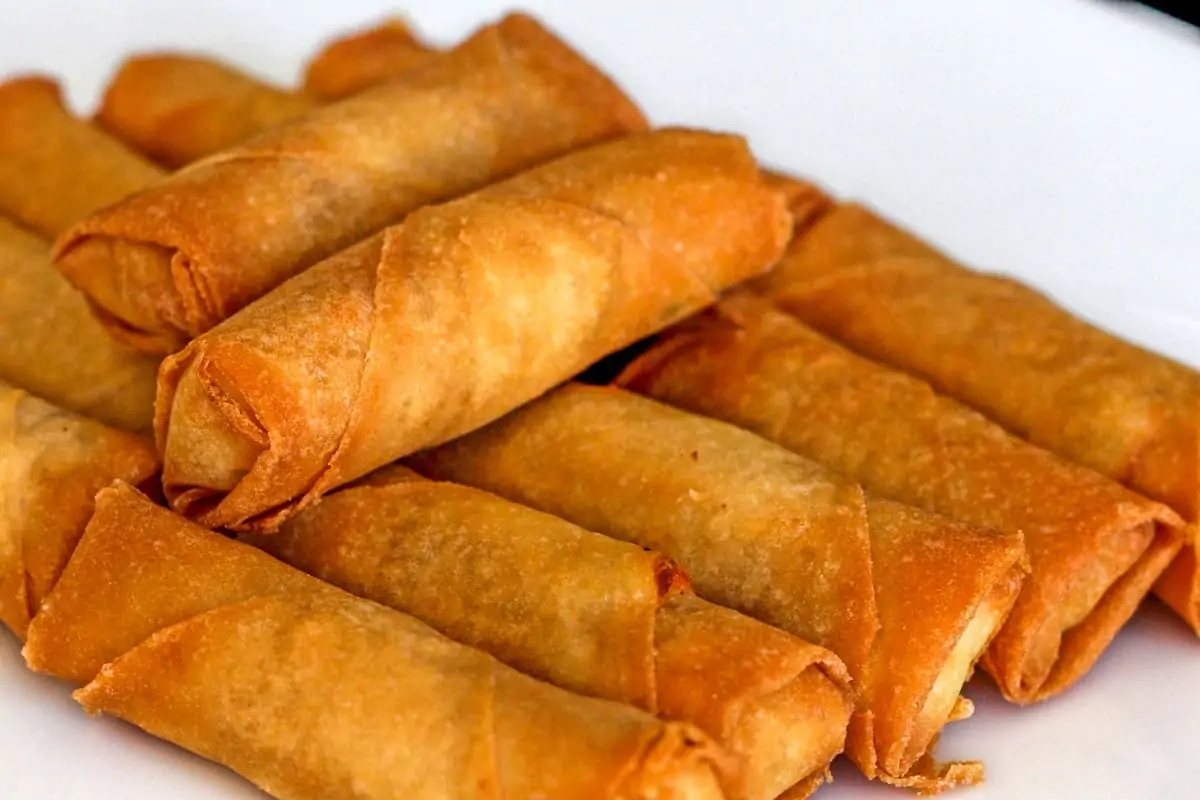 ---
For complete photos and videos of our trip visit our photos on our page World Recipes Facebook Page
You May Want to Join Our World Recipes Facebook Group