The Budget Russia Travel Guide includes 18 Important Travel Planning Tips that will allow you to see and do more on your budget. Learn how you can benefit.
Welcome to the Russia Travel Guide, where we will cover all you need to know before planning a trip to this fascinating country. Russia is without any doubt one of the more challenging countries to visit, but with some prior knowledge and sensible planning doing so can be incredibly rewarding. Known for its rich imperial grandeur, soviet heritage, literary and artistic masterpieces, incredible scenery and historic rail routes, Russia is one of those countries with a huge amount to offer visitors who embrace its occasional stubbornness.
There is no way for the Russia Travel Guide to cover absolutely everything worth seeing in this enormous and varied nation. Most visitors will spend the majority or all of their time in the European west of the country, so we shall focus predominantly on this region with the occasional nod to areas in the south and far east. Just be sure to understand that exploring these more accessible parts is not necessarily what Russians themselves consider to be 'Russian'.
Budget Russia Travel Guide – What Are the Best Places to Visit in Russia?
Most people will begin their Russian travels either in Moscow or St Petersburg. Between them, these two cities account for about four times more tourist visits than the rest of the country combined. Measuring the popularity of various attractions and cities in Russia is tricky because the internal tourist market considerably outweighs international visitors.
Considering the sheer size of the country – and the massively differing levels of wealth – many Russians from further afield regions only visit the capital or second city once or twice in their lifetimes. Even Sochi in the south – made famous thanks to the Winter Olympics – is still overwhelmingly populated with Russian visitors rather than those from elsewhere.
With this in mind, we'll begin our tour with Moscow. Enormous, historic, and pretty daunting in places, the capital is famous for Red Square, The Kremlin, St Basil's Cathedral, and of course Lenin's Mausoleum. But do not for a moment think you can cram all of these sights into just one day. Moscow is one of those cities who boasts the lesser-explored districts, the subway alone is an architectural marvel.
Be sure to check out the rather unattractively titled State History Museum for a collection of national exhibits and galleries that gives the more famous Hermitage a good run for its money. A trip to the GUM store is a must for those wishing to shop in a soviet-style but also enjoy the added convenience of bursting shelves.
St Petersburg rightly deserves its reputation for being one of the most beautiful and historic of all European cities. Despite enduring a horrific collective experience during the Second World War, the city continues to maintain a very pro-European outlook and is perhaps rightly considered the most liberal Russian city. The  Russia Travel Guide is not exaggerating by saying you need at least one full day – and ideally two or three – to properly explore and appreciate the Hermitage.
When cultural overload starts to become too much to bear, enjoy a stroll through the Peterhof for gorgeous Tsar-era terraces and lawns. The Winter Palace is well worth it too especially if you take one of the many guided tours to explain the fascinating intricacies of the building and its histories. St Petersburg is becoming an ever more popular destination for visitors from Europe and further afield, and it is without any doubt one of the easier places to explore in Russia.
For quite obvious reasons visitors who wish to explore more scenic and rural parts of Russia need to really think in terms of regions rather than any sort of destination-hopping tour. This country impossible to visit in the style you could enjoy by roaming about France, Italy, or Spain. The southern Caucasus region may not be on most visitors' agenda due to the recent conflicts but is arguably the most beautiful mountains cape in Russia.
Thousands of miles to the north you'll find the Kola peninsula, offering polar style tundra and wilderness that is more than a match for the Scandanavia nations. If you have somehow found yourself in deepest Siberia, then look for signposts pointing towards the Barguzin Valley to soak up some much-needed claustrophobia (the mountains are unbelievably atmospheric and intimidating).
Approaching Russia from the East? Kamchatka is a fascinating region that may one day receive the visitors that it deserves. The Russia you experience here will be vastly different from the European west. Here you may wish to consider taking the legendary Trans-Siberian express railway. Taking long enough to write your own murder-mystery play, and passing a quite dreamlike procession of wilderness on the way, this is the ultimate in long-distance railway travel.
Remember to spend some of your time reading up on the many more fascinating and out of the way locations that you will soon be approaching. From Chess museums through to Cold War Bunkers, Elk farms, ice sculpture parks, world-class snow sports, missile test sites, and goodness only knows what else you will never be short of places worth visiting.
Budget Russia Travel Guide – What Are the Best Things to Do in Russia?
Where to begin? As we have mentioned already during the Russia Travel Guide, Russia is a country that has a surprisingly efficient tourist/visitor infrastructure with large parts that many non-Russians tend to rarely visit. Volgograd – formerly Stalingrad – is, without doubt, one of the most iconic destinations for anyone interested in their WW2 history from the Soviet perspective. If any city on earth can justifiably claim to have earned heroic status, then it is probably here.
Be sure to take one of the walking or cycling tours that are usually led by an English speaking student and/or native to the city. Sometimes these take two days and will encompass the Mamayev Kurgan, the Motherland Calls statue (utterly enormous), a procession of famed sites such as Pavlov's House and so much more. Russia takes its sacrifice during the Great Patriotic War (as they refer to WW2) very seriously and you'll witness the staggering extent of that by touring this endlessly fascinating city.
As a general rule, you are well-advised to take English speaking tours pretty much wherever you may find yourself in Russia. Many guidebooks rapidly fall out of date when it comes to basics such as admissions, attractions and even transport. Not all of the best sights – especially those rarer visited highlights – incorporate English signage either. Walking or cycling tours of Moscow and St Petersburg are handy ways of seeing the essentials without needing to stress too much about navigation and getting lost.
Plus, you'll be pointed in the right direction (and sometimes also joined) by your guides towards the best places to eat and drink. It can be difficult to speak with Russian people because of language and social constraints, and a good guide will appreciate this and be far more forthcoming than you may expect. We'd recommend that everyone researches such tours and makes one of them a central part of their visit, especially in all the major cities.
Another way to potentially approach your visit to Russia is to focus on the contrast between the Tsar era and Soviet heritage and architecture. While nobody is going to argue that the older buildings are much more visually stimulating than those which followed, the atmosphere is something which is very different indeed. You may notice that compared to other former Soviet countries, Russia does not do much in the way of laughing or joking about that period in their recent history.
Perhaps that is because of national pride, maybe it is because many people tend to have fond notions of the old days (and forget the awful bits), but it is unusual to visit a country that has such ties to what amounts to a former dictatorship. Be careful to behave respectfully around such sites, especially Lenin's Mausoleum and anything related to wartime endeavors.
Should you opt for this kind of visit do not just fall into the trap of comparing St Petersburg and Moscow. Try instead to look at how people act, dress and interact with each other and the differences may rather surprise you. Moscow is – for a minority at least – one of the more expensive and richest cities in Europe. St Petersburg is – for many people – a city still more steeped in older traditions that have not really move on with the times.
Extend this to other cities and regions and you will soon realize quite how incredibly varied and diverse this country is. People from the big cities share very little with those in rural towns, and their opinions on what Russia means to themselves will be staggeringly different.
One of the best ways of exploring deeper into Russia is by taking a cruise down the Volga. Even though it is relatively speaking not too distant from the westerly cities, you'll notice that the path southward tends to take in a host of smaller towns which are far more 'left behind' compared to those which most visitors will experience. In some ways those are good, and in other ways, they might be bad, but whichever you find you are sure to be absolutely fascinated getting to understand it.
Boats tend to vary in size and quality quite considerably depending on the nature and distance of the trip. We at the  Russia Travel Guide would recommend taking a standard ferry instead of one of the glitzier (and pricier) options dedicated more for visitors and tourists.
If we could take one ultimate visit to Russia – and having money as no object – it would be to arrive in the east from Japan or China. Take the Trans-Siberian west and make sure to stop off at a couple of places along the way. Lake Baikal is a must if you find yourself anywhere nearby and are interested in some mesmeric hiking and camping opportunities. From Volgograd head by land – either road or train will do – towards Moscow and stop wherever takes your fancy. A few days in and around Moscow should be enough before heading on to St Petersburg. Remember that Finland is just over the border.
Budget Russia Travel Guide – When is The Best Time to Visit Russia?
The Peak Season rather unsurprisingly occurs between June and September when temperatures can become very warm indeed. You'll find everything open but also very busy with Russian visitors as well as international tourists. Expect many hotels and transport options to be booked out well in advance, especially in St Petersburg during the White Night festivals. In many ways, you are best visiting at this time of year despite the crowds. Providing you carefully book thoroughly in advance, prices should not be much more than usual, and the climate is ideal for seeing the best of the rest that the country has to offer.
Spring and Autumn are also good times to visit and the Russian countryside in bloom can be really beautiful. Make sure to book in advance if visiting Moscow around the Victory Day parade (held every May 9th).
The rest of the year is going to be cold. Snowswept Russia may well actually be what you are after, and the cities certainly tend to look better during the winter months. Prices are generally a little lower except for the week following New Year, when Russians tend to take a full week off work to continue celebrating and/or nurse their hangovers.
Budget Russia Travel Guide – Do I Need A Tourist Visa in Russia?
"Papers please!" is something you may expect to hear when arriving in Russia, especially if you do not have the proper paperwork in order – so pay attention! Joking aside, pretty much anyone from any western country is going to require a visa to visit Russia. These are usually pretty straightforward and do not cost very much providing you apply well in advance of your intended time to travel. Their guidelines stipulate 30 days but from experience, we'd say three months to be on the safe side. If for whatever reason you need a fast-tracked visa you will need to pay a substantial fee.
Tourist visas run for 30 days and can be either single or double entry. You cannot perform any form of work on this visa. Should you be intending on conducting business, you will need a particular visa that costs more but allows for considerably longer stays in the country. Remember to have your visa authorized within seven days of your arrival. This needs to be performed by whoever is 'sponsoring' your stay which leads us too…
Technically speaking you are supposed to have an 'invitation' from a Russian citizen to visit the country. 99% of visitors have this invitation provided by their hotel, so while it sounds like a serious matter it is just a bureaucratic issue that will be taken care of on your behalf. You should note that if you are changing hotels by traveling the country you ought to book ahead and have some form of paper confirmation of your booking.
People from other countries – including many in South America – will not require any form of visa to stay in Russia.
Complex as the rules may seem – and there is plenty of talk of relaxing these to increase visitor rates – on a practical level they are unlikely going to be a real issue. You may well be stopped and asked for ID at various times when crossing state borders and even on some trains. Having watertight paperwork makes everything far easier so it is worth taking the time to make sure you are totally covered. Plenty of people visit Russia and don't bother with the visa bureaucracy. Some may get away with it, but frankly, we reckon the risk is really not worth it.
You'll notice that if you arrive or leave by land that the border process tends to be much stricter compared to airport arrivals. Russia takes the export of valuables (including cash smuggling) very seriously. If you are stopped then take it on the chin and comply with the process. It is frustrating and time-consuming but complaining just makes it worse.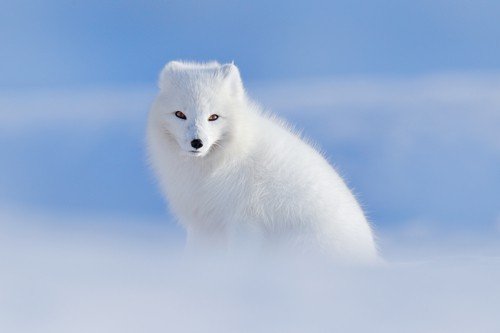 Do U.S. Citizens Need A Visa for Russia
U.S. citizens do need a visa to enter Russia, which must be applied for before entering the country.
Budget Russia Travel Guide – What Currency Is Used in Russia?
Russia uses the Rouble which at the time of writing exchanges for around 65 RBL = 1 USD.
Managing your finances in Russia can be very straightforward in cities and quite awkward in more remote provinces. You should have no problem using card payment in large stores or restaurants in major cities although it is a good idea to check anyway. Generally, speaking cards (Visa/Mastercard) are widely accepted compared to a few years ago. As Russia is a little notorious for banking fraud, you are well-advised to inform your banking services that you will be in the country between specified dates otherwise chances are they will block your card. AMEX is not often accepted outside of multinational chains.
ATMs (bankomat) are everywhere. Most will offer English translation and only some commercial machines will apply any charges (usually found within stores) so avoid these where possible. You'll be fine using machines in most busy locations but keep an eye out for card skimming attachments. They are rare but do happen. Note that Russia uses the standard four-digit chip & PIN system.
If you need to change money then try and only use USD or Euros. All other currencies will be met with astonishingly bad exchange rates. Note that even though some upmarket stores list their prices in dollars and euros, you will still be charged the equivalent price in roubles.
Cash is handy in Russia although you should only carry a sensible amount and try to keep it stashed in more than one place. The country has a bad reputation for street crime/muggings (we'll discuss this later) but that is overblown nowadays. Petty theft is still by far the biggest risk so carry just enough for casual expenditure in cities and a little more when elsewhere in regions where cards are not as widely accepted.
Budget Russia Travel Guide – Do I Tip In Russia?
It is customary to tip in Russia and is pretty much universal in cafes, restaurants, and upmarket bars. Around 10-15% is about right. Round your bill up in taxis.
You'll probably notice that service standards in Russia range from the incredibly good to shockingly low – and the quality of the place does not serve as a reliable indicator of what level you should expect. Either way, you will still be expected to leave a tip.
Budget Russia Travel Guide – What Kind Of Budget Do I Need In Russia?
Russia can be either very cheap or outrageously expensive. Once you have covered your basic costs you can live very affordably and really rather well without much of a budget. That being said, some of the highlights of any visit such as a river cruise, ballet tickets, or a banya (classic Russian steam bath) can whack a hole into even the most cautious of visitors! The Russia Travel Guide would suggest that visitors to the country anticipate the following for their budgets. Note that these are particularly broad estimates and prices are going to fluctuate depending on where you are and during which season.
Budget (R1200-1500/day)
We are pushing the extremes a little with this estimate but feel it is important that prospective visitors understand that the sky-high prices touted across much of the tourist media are actually a little way off the mark. You can certainly get by in Russia on a $30/day budget, just accept that you will be priced out of some of the most essential attractions.
Hostels are generally cheap although the quality varies from outstanding to pretty shabby. Regardless, you ought to pay no more than R800/night for a dorm bed and about twice that for a shared double room where they are available. In the lesser-visited cities, you will not find many hostels, but very basic hotel rooms are available for typically R1200/night. City travel is extremely cheap – no more than R50/day – and we'll discuss cheap long distance options later.
Basic food is also good, cheap and filling. providing you avoid restaurants around tourist sites a decent dinner can be as little as R400. Alcohol is unbelievably cheap if you are planning a night out, but club admission can be weirdly expensive. During the daytimes make use of any sensibly priced multiple attraction tickets in the major cities. Take one of the walking/cycling tours for a cheap and interesting way of seeing the city. Individual prices for attractions can be quite steep.
Mid-Level (R2000-3000/day)
Hotels have improved in recent years but you should still be quite careful when it comes to prices. Moscow accommodation anywhere central – especially close to Red Square – can be close to Paris prices. The same is true for St Petersburg and the waterside/harbor areas. Far cheaper options a few blocks away are the way to go, but still budget for about R2500/night for a standard double room. Note that very few hotels offer singles.
With this budget, you can eat well two times a day and fill your time with pretty much anything and still not break the bank. Cabs are a handier way of getting around cities that public transport, and even in large cities they should not cost more than around R200 for a ten-minute journey.
In regards to travel further afield, this kind of budget would just about stretch as far as flying between St Petersburg and Moscow providing you book ahead. You'll find that prices become much more reasonable the further out you go. Skiing and winter sports are generally quite expensive but you could still hit the slopes with some change to spare.
High-End (R5000+)
A very high-quality central hotel will eat the entirety of the 'entry-level' we've assigned to this budget! Note that you will be paying as much for the name above the door and a central location as much as you will for the actual quality. Whether or not that is worth it, is as ever entirely your choice. Expect some seriously top-end dining on this budget. Big city dining can hit astronomical prices quite quickly, especially when adding wine to your meal. Don't forget to have the cash handy for that huge tip!
Excellent ballet tickets will range from R4000-6000 and make sure you are properly dressed for the occasion. If you need to go shopping beforehand, Moscow is rapidly becoming famous for the number of boutiques catering to the super-rich minority. Even if you can only afford to window shop the experience is really quite out of this world (and often comically tasteless!).
If money is no object you may want to upgrade your train tickets to 1st class. Just prepare for an eyewatering bill that may well be double the cost of your hotel room. Much better to perhaps consider flying – or taking the train – out east for the chance to explore further in our opinion. Trans-Siberian in style is one of those rail experiences that most travelers would give anything to enjoy.
Hopefully, this little examination of the vagaries of Russian expenditure has shown that you can experience Russia with both a tiny and enormous budget and find some level of genuine value. If you have money to burn then this is a great place to do it, and on the other side of the scale, backpackers can experience most of what the country can offer and live to a tolerable standard on not much money at all.
It really can pay to plan and research your visit to Russia – and frankly, you have no excuses for not doing so while waiting for your visa to arrive. You can pay exactly the same for a good hotel as you would for a terrible one. Research online, weigh up your travel options, and don't forget to let the bank know you are visiting!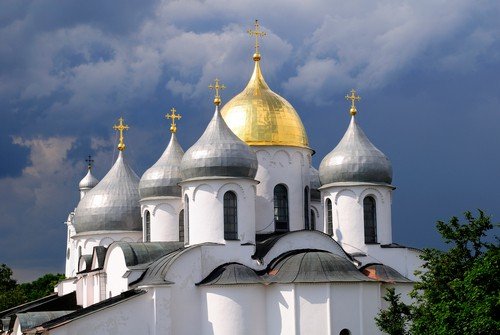 Budget Russia Travel Guide – What Languages Are Spoken in Russia?
Thanks to its size and ethnic diversity Russia has approximately 35 different official languages depending on who you ask! It does not help that 'Russian' has a diverse range of subcategories and plenty of historical re-namings and reclassifications to further muddy the waters!
From a traveler's perspective, you'll find, perhaps quite reasonably, that most people speak Russian. English is popular but you will not find anywhere close to the conversational standard that you'll experience in many other European countries. Around 11% of the population are estimated to speak English, but we at the Ultimate Russia Travel Guide would place that figure at closer to 5%.
Still, while this may make speaking conversationally with most Russians a little tricky, you'll find a good proportion of people understand the very basics. For instance, a Moscow cabbie will probably be able to tell you the price in English, that kind of level. Officials can speak outstanding English and many employees at attractions and hotels will also be very proficient. If you need to ask directions you are best off asking younger people, most of whom will have learned at least a little in school.
Budget Russia Travel Guide – What Religions Are Practiced in Russia?
Russia is a multi-ethnic and multi-religious country with around 75% of people registered as Orthodox Christians. The rest is comprised of those who identify with no religion, about a 5% Muslim minority, and very small pockets of other major religions. Churches – of many different styles – are found in Russia including the very smallest villages.
You may think that a country that lived in Soviet 'socialism' for 70 years would have almost eradicated most traces or practice of religion, but that would be far from the mark. Religion does play a considerable role in large parts of national and cultural identity, especially with older people and in more remote towns and communities.
Visitors who wish to participate in religion will have no problem doing so providing they are respectful. It is important to dress sensibly and appropriately around all religious sites.
Budget Russia Travel Guide – Practical Tips From The Russia Travel Guide
At this stage of the Russia Travel Guide, we hope you will have understood how incredibly large and varied this country is. In no small part, the size and complexity are the two main reasons why many travelers have until recently been a little put off from exploring the intricacies of this endlessly fascinating destination. But if you approach Russia with the right mindset and have some form of clear objective on what you wish to see and experience, the distances become far easier to manage and schedule for.
Before we head into the deeper practicalities of visiting Russia we ought to make a quick detour into the political state of the country. It is no secret that Russia has been postulating a more aggressive – some would say more confident – impression of itself in recent years, including a variety of small wars which have caused great international concern. It is also fair to say that this deeply stratified country where the very rich really do walk the streets with the disheveled and disenfranchised is facing something of a dilemma right now.
Of all the countries on the world, few would have thought that Russia would witness a surge in right-wing politics – but unfortunately for the time being that is certainly a worrying trend.
Some people may find these reasons scary enough to be put off from visiting Russia. We're not going to pretend that these problems are minor and/or rarely played out in front of visitors as that simply would not be the case. Many Russians, for instance, look down on LGBT rights in a manner that would be considered scandalous in the west. On the flip side, Russia is paradoxically one of the countries where the fight for enfranchisement is actually ongoing and those for such liberties number in the millions.
So while Russia is easy to stereotype and some are most certainly true – alcoholism, for instance, is a massive problem – be careful not to tarnish everyone with the same brush. Visitors to the country are usually welcomed, especially if they make even the most basic attempts to speak some Russian. Those who show interest at local sights that stretch beyond the guidebooks and Wikipedia will discover a country with a fascinating history and a story that is being played out right before their eyes.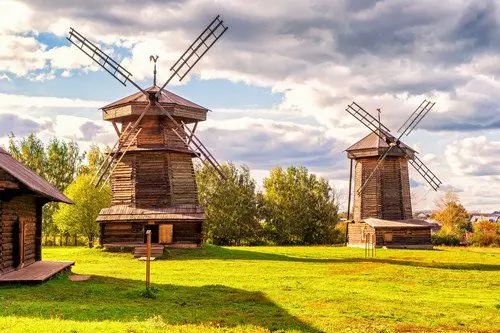 Budget Russia Travel Guide – What About Health and Safety in Russia, Is It Safe?
Contrary to popular opinion Russia is a safe country to visit providing you take some sensible precautions. It is sensible to avoid large parts of the Ukrainian border and the far southern Caucasus due to ongoing conflicts. Check the latest developments and advice with Homeland Security, your Foreign Office or similar national overseas office.
You'll notice that St Petersburg and Moscow have very high visibility police – and they are not necessarily there to protect tourists. Given that most people tend to visit these two cities the crime rate against tourists is surprisingly low. Providing you take care to avoid areas where you really should have no reason to visit, take care at night, and stay well clear of any overt criminality your visit ought to be trouble-free. Mugging is no more common than some of the seamier parts of any big European city, although pickpocketing and bag theft do happen.
It is sad to say but LGBT and non-white ethnicities should take extra care in some parts of Russia. You are unlikely going to be targeted specifically (Russia has one of the highest rates of overseas students in the world) but it is again just a sensible precaution to keep your wits about you.
Healthcare in Russia is generally quite good but expensive treatments can become very expensive indeed. Every visitor should make sure they have excellent travel insurance policies that cover upfront costs and also repatriation. Away from the major cities, you may actually not even be charged for medical services by local doctors, but it is good practice to offer a token amount anyway. See – told you Russia was rather paradoxical!
Russia can be very hot during the summer so be careful to stay hydrated and out of the sun. Avoid tap water.
Budget Russia Travel Guide – What is the Best Transportation in Russia?
Given the sheer enormity of Russia, anyone intending on visiting different regions is almost certainly going to need to fly. Russian airlines have a poor safety record compared to other European countries, and you should only travel with one of the lines approved by the IATA (Aeroflot is a good example). Flights vary in price but are universally cheaper the further you book in advance. Try and always arrive well in advance of your flight as many tend to be overbooked and 'bump' later arrivals.
Airports are slowly modernizing yet tend to be quite far from the cities they serve so allow plenty of time for transfers and transit. Keep your documentation and visas at hand and be careful with weight limits – they are extremely strict.
Railways are probably the best way to see Russia assuming you are not in much of a hurry to get from A to B. Routes are often well kept so serious delays are pretty rare, carriages are smart and modern enough, and tickets can be excellent value. As with flights, book your tickets well in advance especially during the summer period. Many stations now dispense tickets by machines with English language options. Allow plenty of time to wait in line should you need to speak to an agent.
Buses are a very cheap way of seeing Russia but services tend to be focused mainly on serving regions and specific cities. National lines do exist but you can expect to make many changes over longer journeys which will once again eat steadily into your time int he country. We'd recommend these for local travel especially in interior regions, but the train is your best bet for covering serious distances at relative speed.
Car hire is simply not recommended due to the dangers presented by other drivers and the logistics involved. You most certainly will not need a car while in any of the major cities. Use buses and trains instead.
What we would recommend are ferry services that travel between most of the major western cities and can often be rather scenic. They are also surprisingly cheap especially if intended more for freight than passengers. Should you find yourself in the eastern parts of Russia look into organized tourist cruises through some of the national parks/wildernesses. The views can be absolutely breathtaking, and so far they are little traveled by those from outside of the country.
Budget Russia Travel Guide – What Are the Best Accommodations in Russia?
You ought to try and be very selective when choosing somewhere to stay in Russia regardless of your available budget. All kinds of accommodation from hostels through to hotels and boutique resorts vary in quality and price, and the two do not always come close to correlating. Remember that visitors are supposed to already have an arranged place to stay when they arrive in the country and immigration officials will invariably ask questions should you not have one. It is hardly unheard for them to refuse entry to those who look light in funds – so backpackers beware!
The hotel industry is nowhere near as closely regulated by the authorities as compared to other local countries. Quality is by no means guaranteed so always check reviews before you book. As you will likely be making your arrangements online anyway take the time to look up the place you are staying and compare prices on various sites. You may also wish to consider the rapidly growing options in private rental markets. Once again these are borderline when it comes to legalities so tread carefully and remember those visa rules.
Russia can be an excellent place to camp and hike so consider these options if you have plenty of spare time on your visa and wish to see parts of Russia that not many visitors tend to see. Campsites are astonishingly cheap and you can camp pretty much anywhere although it is sensible to check local restrictions first. Having the landowner's permission is important otherwise the authorities may consider you a vagrant, so look into this carefully before packing your tent.
Sleeper compartments and coaches are available on very long-distance overnight trains, and you may want to look into cabin options when traveling by boat. Prices for these tend to vary quite considerably (and often due to demand on the day) so consider these carefully in advance.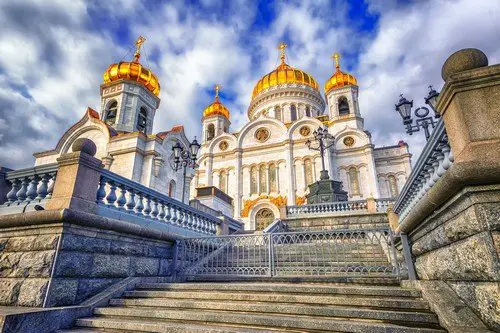 Budget Russia Travel Guide – How Can I Practice Responsible Tourism In Russia?
As a visitor to Russia, you will be something of a rarity in some far-flung corners so you ought to do your best to understand the various ethnic issues that have been rumbling on for often many decades. After the decline of the Soviet state, Russia still continued to exercise control over numerous provinces that may have believed to expect a greater degree of autonomy.
Chechnya is perhaps the most famous, but plenty of other people especially in the east fall into a similar bracket. When visiting these areas you should try and invest as much of your money in locally run businesses and hotels instead of the national chains. This is especially true in spots of natural beauty such as the Lake Baikal region.
Whatever your personal opinion of President Putin and his strongman political tactics, you will find that many Russians are at most apathetic towards their leader. Likewise, they tend not to voice much concern over the rights of minorities, environmental issues, or pretty much anything else that does not directly affect themselves. By no means is that universal – if anything it is indeed a sweeping generalization – but that attitude is something you will experience in provincial regions. Just go with the flow and avoid arguments even if you do not agree with those attitudes.
Budget Russia Travel Guide – What Food Should I Try In Russia?
Russian food is far from the stereotypical 'dumplings with everything' that you may have been led to believe. That being said many of the best known and most commonly found dishes tend to lean towards bulky, warming and ever so tasty stews and casseroles. Borscht is perhaps the best known, widely served and cheapest meal you will find in Russia. It is basically a soup comprised of massive chunks of beetroot and whatever other vegetables are close at hand.
Served with a fat dollop of cream on top, there are few better meals to help keep that Siberian chill at bay. Look out for Solyanka as a more expensive and meat-based variety. Ukha – a soup popular in more remote areas – is a herby fish broth highly recommended after a long day hiking.
Rolled Pelmeni dumplings and Blini pancakes are very popular throughout the country and served with all kinds of different ingredients. Check these out from pretty much every street food stall or in most restaurants as a starter course. Perhaps make a classic Russian Beef Stroganoff your main course – you'll find that the authentic version is considerably boozier compared to those found in the west.
Something else you will find during your visit to Russia is that they share a national sweet tooth quite unlike those of anywhere else. Pastries are served throughout the day and come in a vast variety so enjoy them wherever you come across them. Alcohol – especially vodka – is served pretty much everywhere and with most meals.
Budget Russia Travel Guide – What Should I Pack for A Trip to Russia?
If you are mostly visiting the cities and/or will be arriving in Russia during the summer you really do not need to bring anything different than you might to any other European destination. A waterproof is a good idea but generally, temperatures are mild and reliably so. In other seasons you ought to dress appropriately and it is no exaggeration to say that Russian winter is extremely cold. You will need good boots and high-quality outdoor wear for hiking and plenty of mosquito repellants.
Given the potential language problems and the fact that you may be out of cellular range in the more remote parts of the country, a general old-fashioned Russian phrasebook is a pretty good idea.
Budget Russia Travel Guide – What Clothes Should You Wear In Russia?
The Russia Travel Guide recommends that visitors do their best not to stand out as tourists. Avoid stereotypical clothing and keep it relatively low-key. That advice is not for safety concerns but more because you will draw far less attraction from beggers and receive generally warmer service. Tourists are accepted in Russia but crassly behaving ones are not very well appreciated. Try and dress very conservatively around religious sites, and keep it smart when heading out for the evening. Do not – under any circumstances – wear Soviet themed souvenir t-shirts or suchlike.
Budget Russia Travel Guide – What Are Some Interesting & Important Facts About Russia?
We are almost at the end of the Russia Travel Guide and hope you will at least have gathered that there is a vast amount to understand this incredible country!
Do not be too concerned about the various troubles Russia can present – the country has never been more receptive and open to visitors, and the success of the 2018 World Cup demonstrated that Russians are really quite warming to the idea of having more guests. Providing you are sensible and willing to engage and appreciate the very unique culture and social aspects of Russian life, you will enjoy a wonderful time visiting here.
We'll conclude the Russia Travel Guide by pointing out a few of the more interesting facts you may like to be aware of before you start planning your visit. Always keep your eyes peeled in Russia, as there really is something to learn pretty much anywhere you happen to look.
▸ The Hermitage is guarded by a team of 70 cats to keep the mice at bay. This tradition has been running since 1795!
▸ Red Square is not named for anything remotely based on Communism. In Russian, the name derives from 'beauty'.
▸ The word 'vodka' is derived from 'voda' – meaning 'water' so do not get the two confused.
▸ Many couples leave padlocks on trees to represent their love.
▸ Russia has 11 million more women than men.
▸ Most attractions will charge an additional rate for tourists.
▸ Russia has eleven time zones but only uses nine.
▸ Around 90% of all visitors only see Moscow or St Petersburg.
▸ One successful chain of Russian cafe allows people to decide their own prices.
▸ In 1933 the coldest ever recorded temperature was measured in Oymyakon – a phenomenal −67.7 °C.
---
Now that you have read the Budget Russia Travel Guide, what's next? Let's go next door to China
Check out The Ultimate China Travel Guide
---