The Budget Galapagos Islands Travel Guide includes 18 Important Travel Planning Tips that will allow you to see and do more on your budget. Learn how you can benefit.
Welcome to the Galapagos Islands Travel Guide! Not too long ago most travelers would have believed that the Galapagos Islands were pretty inaccessible. Often considered the preserve of super-wealthy tourists who could afford luxury cruises, the truth is that while the islands still do not exactly lend themselves towards mass tourism (thankfully!), you may be surprised at how affordable a Galapagos experience can be. With some careful planning and budgeting, most people can explore these majestic, one-of-a-kind islands without falling back on a Bond-villain bankroll.
Those who do make it to the Galapagos Islands will discover one of the most incredible travel experiences on the planet. Each island offers a unique landscape – from lava fields through to gorgeous sandy beaches – with an astonishing assortment of natural fauna and wildlife to enjoy. Whether it be overland, island hopping, or as part of an entirely scheduled cruise, the Galapagos Islands Travel Guide will tell you all you need to know about how best to enjoy this truly unique destination.
Galapagos Islands Travel Guide – What Are the Best Places to Visit in Galapagos Islands?
In an ideal world, every visitor would have the time (and budget) to see each of the major Galapagos Islands and spend plenty of time exploring the equally stunning smaller islets. With 13 larger islands and over 40 smaller choices, that'll easily take a month – and likely be beyond the realms of possibility for practical and financial reasons!
That being said, it is perfectly plausible to see a good deal of the 'essential' sights within a 7-day itinerary providing you make suitable advance plans. We'd suggest visitors who do not want to feel rushed and instead prefer the opportunity to enjoy the islands in an unhurried, more tranquil manner, aim towards two or possibly even three weeks in total.
Most visitors will arrive at Santa Cruz island. Just because it is the largest and main transport 'hub' don't think for a moment that you'll be best off hightailing it out of there as soon as possible. 'Largest' and 'most populated' are terms that carry quite a different meaning in the Galapagos Islands! Aim to spend the first leg of your journey on this island – a visit to the Charles Darwin Research Station (a handy 10-minute stroll from Puerto Ayora) – is a perfect introduction to the wonders you'll soon be experiencing closer up.
Make sure to follow this up with a leisurely stroll out towards Turtle Bay Beach and congratulate yourself on having made it to one of the most pristine and unspoiled places on the planet!
Some visitors may arrive in San Cristobal (the most easterly of the islands) that includes the capital, Puerto Baquerizo Moreno. Check out the various small museums and galleries at your leisure, but as ever the real delights are those you can see in the flesh.
This is the best spot for checking out some of the most iconic land iguanas which help make the islands so legendary, as well as sea lions and some stunning shallow water scuba diving too. As one of a handful of properly inhabited islands, you'll find some incredible restaurants here that universally serve sustainable dishes. Even better it will be surprisingly friendly on your finances too!
Isabella is a much more stark and uncompromising volcanic island that is best visited after checking out some of the more 'picture postcard' islands first. The variety of the islands and their inherent differences despite being geographically quite close by are the one thing that every visitor will always take away from their Galapagos experience.
Despite those lava fields, the island is incredibly beautiful – and we'd suggest that this is the best of the bunch for atmospheric and powerful photography. Check out the astonishing assortment of indigenous animal and birdlife (you'll struggle to miss it!) and remember to take some time to chill out by the occasional volcanic lagoon.
Of all the islands, Floreana is perhaps the most photographed and frequently featured in those iconic TV nature shows. If whale spotting is your thing, then this may well prove to be the highlight of your trip – and make sure to have your photo taken by the 'post office barrel' that must rank as one of the world's most isolated places to post a letter.
Once again, the colors and diversity are simply mindblowing on this island with the deep jade volcanic beach, lagoons packed with flamingos, a kaleidoscope of birdlife, and as always that stunning scuba offering a host of once in a lifetime opportunities.
We'll limit our selection of top places to visit in the Galapagos Islands to this straightforward handful but the truth is that there's plenty more to see. Each of these islands tends to feature on general touring itineraries, but make sure to look at alternative options that can take you to the lesser toured islets too.
Thankfully, the islands are not overcrowded and you'll rarely feel like you're contributing to anything resembling mass tourism, but the opportunity to wander on a totally empty beach all on your lonesome is only really available on those smaller spots. If that's what you're wanting from your Galapagos Island experience (and we'd highly recommend it is) then plan ahead and make arrangements to head somewhere a little special.
Galapagos Islands Travel Guide – What Are the Best Things to Do in The Galapagos Islands?
The Gapalapos Islands Travel Guide highly recommends that visitors take a little time to predict how best they'd like to enjoy the islands before they visit. How you choose to spend your time is going to depend on whether you opt for a land-based, cruise-based, or island-hopping adventure.
Land-based experiences will involve a degree of traveling between the islands so you'll still need your 'sea legs' but will focus more on the key islands discussed above with a focus on walking, wildlife spotting, light scuba and probably also specialist tours for activities such as bird watching or even adventure sports. Consider using bikes to get around the islands in a handy and environmentally positive way.
Cycling really can open up the islands and is the perfect choice for visitors who do not want to be spending money on daily tours. Something worth mentioning here is that land-based visits are perfect for those who have a dedicated and specific interest that they want to make the most of. Most organized tours aim to deliver a more universal experience that is great and perfectly advisable but the last thing you want is to feel rushed around what you feel most passionately about. Land experiences are the best way of personalizing your trip but you'd be well advised to plan the practicalities well in advance.
It is easy for veteran travelers to raise their noses at the prospect of seeing the Galapagos Islands by sea, but the fact is that in many ways these can be very special experiences. Large ships tend to move far less in the water and seasickness is rarely an ongoing problem, even when the ships tend to move between the islands overnight. The advantage of cruises (and remember there are many smaller and more exclusive operators to choose between) is that they can usually offer pretty much anything you want providing you stick to their timescales.
Expect expert-guided tours on each island and plenty of opportunities for scuba diving – the costs of which will almost always be included in the package. Scuba is essential for enjoying the island, easy, safe, and the best cruises will include two opportunities a day! We'd recommend cruises as being an essential part of seeing the islands in full, and remember that there are lots of opportunities for smaller and more personalized adventures if you look around.
Island hopping is quite feasible in the Galapagos providing you appreciate that the timetables (and places onboard) are relatively limited so booking ahead is essential. Needless to say, the advantage here is that with proper planning and budgeting you can literally tailor your Galapagos adventures exactly towards your interests and timescale. If you are lucky enough to have plenty of time to enjoy the islands and have the means to subsist then this is unquestionably the best way to explore.
Feel free to mix it up between larger chartered vessels and hitch the occasional ride with passing vessels – it can be surprisingly easy to do this! One of the added advantages of making your own experience in this manner is that you can also hire whichever additional services and tours you wish as you go and according to your mood.
If you feel tired then you'll usually be able to just take a break and then enjoy the tour when you're back to full strength. Nature 'overload' can happen in the Galapagos – and it is important to remember to enjoy yourself too!
Enjoying nature in its most magnificent splendor is what the Galapagos Islands are all about – and you'll have no problem finding ways to do this in ways that'll meet even the most demanding natural enthusiasts.
Remember that the Galapagos Islands are still a leading research destination and there are countless organizations and conservation charities that offer highly specialized tours to help supplement their funding. We highly recommend these as part of being a responsible visitor to this unique part of the world and don't worry – the costs are not as eyewatering as many people expect.
Galapagos Islands Travel Guide – When is The Best Time to Visit Galapagos?
The Galapagos Islands enjoy an incredibly stable and uniform climate throughout the year. Temperatures are usually somewhere around the mid-high 20s°C (85°F) with only a little occasional leeway. Generally speaking, the weather will barely be a factor when it comes to arranging your trip.
Sea and animal life tends to be most active between June and December although if you are wishing to see specific animals you may want to try and pinpoint that with a degree of extra focus. Temperatures tend to be a little cooler and the Humboldt current can add a little extra 'chop' to the seas.
Truth be told you'll see a staggering assortment of natural life at any time of the year and most visitors tend to arrive somewhere over the other half of the year (January – June) to coincide with North American vacation times. You'll notice more large cruise ships at this time but it rarely becomes too much to handle.
Our advice at the Galapagos Islands Travel Guide would be to try and visit in September/October. The climate will be ideal, you'll see plenty of migrating wildlife, crowds will be noticeably lower (European schools will be returning), and you'll likely enjoy your pick of tours and places to stay.
Galapagos Islands Travel Guide – Do I Need A Tourist Visa in Galapagos?
The Galapagos Islands are Ecuadorian territory so you'll need to conform to their visa requirements. Fortunately, these are very straightforward and the majority of visitors (including those from North America, most of the EU, Australia, NZ, and others) do not need to arrange for a visa beforehand. Most passports will be stamped for a 90-day stay and it can be difficult to extend this for longer without a very good reason. Make sure your passport is in good condition and valid for at least six months.
There are some additional costs with visiting the Galapagos Islands that visitors must be aware of beforehand. You will need a $20 Immigration Control Card (also known as Transit Control) that permits you to visit the islands. Do not lose this as it will be checked upon your departure! In addition to this, there is a $100 cash-only National Park entrance fee that will need to be paid upfront. That money goes towards the upkeep of the island infrastructure and local environmental, cultural, and social projects.
Galapagos Islands Travel Guide – What Currency Is Used in Galapagos?
The Galapagos Islands use the USD (as does mainland Ecuador).
It is sensible to carry some cash but as a general rule, you'll have little trouble finding ways to withdraw/access cash anywhere you are able to spend it! ATMs are hardly widespread but are available in population centers, as are a couple of banks. Be aware that most machines work on a maximum $300/day withdrawal limit that could be an issue for larger families/groups. Card payments are a commonly accepted alternative and offered by most larger businesses, hotels, and tour organizers.
The majority of visitors will have no problems handling their money on the Islands. We'd recommend you book a good proportion of your accommodation and tours well in advance anyway.
Galapagos Islands Travel Guide – Do I Tip In Galapagos?
Tipping is broadly expected in the Galapagos Islands and given that service standards are very high you'll likely not have any problems with that fact. 10% is about the norm and remember that applies not just to restaurant and catering staff. Tour guides usually expect an additional tip per day although that will vary depending on which organization/operator you choose.
Tipping policies are quite prominently displayed so don't expect any unwelcome or unexpected demands! Costs can be surprisingly reasonable in the Galapagos so unless you encounter shockingly bad service our advice would be to go with the flow and tip quite generously.
Galapagos Islands Travel Guide – What Kind Of Budget Do I Need In Galapagos Islands?
Once again how much your Galapagos Islands adventure is going to cost will depend upon a number of factors. The universal expenditures are frankly unavoidable – and these include not just getting there by boat or plane, but also the visitor permits. If you are taking a dedicated cruise then you'll already have paid for the vast majority of your essential expenses upfront – and the same is true of almost all overland package experiences and expeditions.
These can vary from pretty reasonable – say $1500 for a week of overland camping and trekking – through to two or three times that much for luxury boutique hotels and transfers. Should you wish to 'go it alone' then you'll discover that those prices can be slashed. The Galapagos Islands are not inherently expensive providing you are a savvy traveler and take the time to plan your trip with care.
Considering that many people do choose to visit the islands as part of an organized group/tour/cruise we'll focus mostly on the costs of getting by on your own. Here is a general breakdown of what in the experience of the Galapagos Islands Travel Guide you can expect to pay as an independent visitor to the islands. Remember that many of the prices quoted here will also apply to visitors who choose to spend while touring islands themselves.
Accommodation can be amazingly affordable or incredibly expensive. You can book hostels many months in advance and find superb options that'll rarely cost more than $30/night for a dorm bed. Basic hotels are often private family-run enterprises and again rarely head north of $50-60/night for a simple double. Alternatively, you could drop a few hundred for a night in an exclusive eco-lodge with once in a lifetime views every morning! The point to take here is that finding a place to stay on the islands is not unkind on the waller – but you do need to book these as far in advance as possible.
Getting about the islands is not very expensive either. Water taxis are an amazing experience and tend to negotiate fares per person depending on the destination. Rates rarely head beyond $5/head for a straightforward ride out to a nearby islet. Land taxis work on a fixed rate basis of $1 per person anywhere in town (unsurprisingly they work more like a bus network so expect people to share your ride).
Food is often sensational and – providing you eat seafood – and generally great value. A beachside dinner including lobster and a couple of beers can be found for as little as $15. While most things are going to be quite cheap by western standards you'll find that the prices of some products can be very high. This is because pretty much everything is imported from the mainland – so our advice is to eat as locally and fresh as you can while saving the strain on your wallet at the same time!
Galapagos Islands Travel Guide – What Languages Are Spoken in The  Galapagos Islands?
Spanish is the official language but visitors will appreciate the fact that many languages are widely spoken across the Galapagos Islands. English is essentially a second language and the majority of people who work in travel/tourism will speak this to at least a basic language. Tours are often conducted in English and those who speak other languages – especially French or German – will also be well catered for.
Galapagos Islands Travel Guide – What Religions Are Practiced in Galapagos?
As with mainland Ecuador, the majority of islanders who adhere to any religious beliefs will likely be Roman Catholics. There are pockets of other denominations (often just a single church) and some aspects of Catholicism have become blended with traditional cultural practices. Visitors who wish to practice their own faiths should have no problems doing so providing it is kept unobtrusive. It is advisable to dress appropriately should you visit any religious sites especially around service times.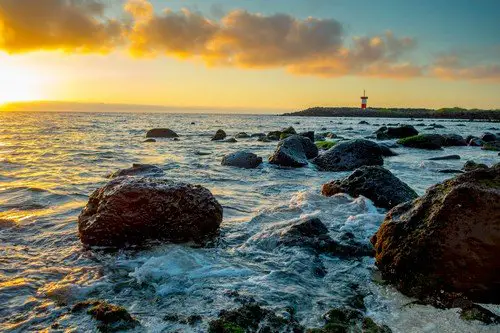 Galapagos Islands Travel Guide – Practical Tips From The Galapagos Travel Guide
You may have noticed so far that the Galapagos Island Travel Guide has not focused too much upon the reasons why people visit! So much has been documented about the natural majesty of these truly unique islands that anyone can find highly specialized nature advice anytime they wish. Our focus is more upon looking at the ways that everyday visitors – who perhaps save a little to cover the travel costs and are careful to plan and budget for their trip – can experience this otherwise exclusive destination.
We'll devote a section later in this guide to the importance of responsible tourism and chances are that anyone who plans to visit the Galapagos will already be quite well versed in the topic. How you choose to visit the islands does make a substantial difference to conservation efforts – and in some ways, the Ecuadorian government has done reasonably well to help maintain and protect the islands from potentially devastating development.
You will find a vast number of often highly specialized tours to help you explore the islands – and our advice would be to use those who have an explicit environmental and conservation concern. This kind of tourism is the most sustainable and attracts visitors who will keep the natural delights at the forefront. In a nutshell, if you want a 'pirate-themed' experience – go to the Caribbean!
Visitors will really appreciate their Galapagos expedition more the further they veer away from the general course taken by the huge cruise liners. The Ultimate Galapagos Islands Travel Guide highly recommends independently-minded visitors take the opportunity to head out towards the northern islands for some truly special 'escapist' travel, pay a moment to respect the often ignored slavery story and pack their itineraries with as much snorkeling and volcanic hiking as possible.
Galapagos Islands Travel Guide – What About Health and Safety in The Galapagos Islands, Is It Safe?
With barely 40,000 inhabitants serious crime barely exists on the islands. The crime which does exist almost always tends to involve property theft between visitors – so just keep an eye on your belongings when out on the beach. Drinking and driving is perhaps the greatest risk of physical injury so avoid taking a ride with anyone intoxicated and stick to the best lit (and policed) roads at night.
Despite the very wonderful climate, you should take some precautions against the risks of dehydration and heat exhaustion, especially while out diving for the day or when hiking some of the longer or more challenging routes. Safety standards are very high within the diving industry but novices should still take the basic classes. The tides and currents can change very fast but providing you take it easy – and pay attention to other divers – you should be perfectly safe provided you stick to the more popular areas.
Healthcare on the islands is limited and anyone who suffers more serious injuries/illnesses will be repatriated to the mainland (or possibly the USA). This is less of an issue if you are traveling on a large cruise liner – many of which have excellent onboard clinics – but a consideration if touring independently. Visitors are advised to take out comprehensive medical insurance before they visit. It could be sensible to make sure that it includes upfront medical cost coverage as well as a generous repatriation allowance.
It is sensible to make digital copies of essential medical notes and prescriptions and to save these securely to the Cloud. Physical copies are also a good idea but understand that copies may not always be accepted for the issue of new medicines. While there are pharmacies on the Galapagos Islands (often incorporated into general stores) they are not universally well-stocked and specialist items may need to be ordered. Our advice would be to pack extra medication and to share this amongst the luggage of other members of your group where possible.
Galapagos Islands Travel Guide – What is the Best Transportation in The Galapagos Islands?
You have probably already guessed that boats are going to offer the best way of getting about the Galapagos Islands! Speedboat services tend to cover the longer distances but most of the time you'll be able to use the excellent and very affordable water taxis to get around pretty much everywhere. Once you are actually on the islands then the options are limited to cabs (almost always pickup trucks), bikes, and your own feet.
Getting around is not necessarily very expensive and one of the reasons why it pays to plan your trip quite carefully in advance. Most visitors will only use the speedboat service to get between Santa Cruz and San Cristóbal/Isabela, with tickets usually costing $30-40 one way according to the time of year. The trip takes just over two hours and the experience is well worth the cost alone. Couple that with the aforementioned water taxis and you'll have no problems getting about whatsoever.
One little point worth making here is that most of the time you'll need to have cash at hand to pay for your passage. Remember to add a little extra as a tip (there is a reason why speedboat tickets are often priced at $27 or $37).
Tour services can be a very handy way of enjoying a fantastic time on the islands – but do not think that it saves much time/hassle/expenditure when it comes to getting about. Traveling between the islands is really simple and pretty cheap.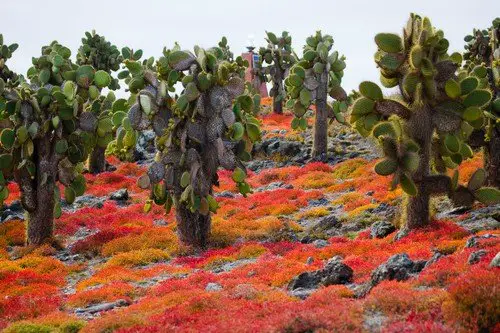 Galapagos Islands Travel Guide – What Are the Best Accommodations in Galapagos?
If you are visiting the islands independently then it is highly advisable to make sure you have made suitable accommodation arrangements in advance. It is not unknown for people without proven accommodation bookings to be refused entry – so avoid the risk and plan accordingly. Not many people will opt to visit the Galapagos Islands on a whim, so with plenty of time to prepare for your trip, you should be able to make good value bookings well ahead of arrival.
Hostels do book out long in advance and are especially popular with visiting educational groups. Small B&B's and modest hotels are a popular alternative for times when the hostels are booked out, and can in some ways provide a better and more tranquil overall experience for only modest additional expenditure.
At the higher end, you'll find some leading examples of eco-tourism here. It is no exaggeration to say that such specialist projects command stratospheric prices and are often under the remit of conservation groups appealing to wealthy benefactors. While you will not (thankfully) find much in the way of resort-style accommodation on the Galapagos you'll find a smattering of very exclusive boutique places to stay that are some of the most in-demand of their kind in the world.
Our advice would be to spend plenty of time researching your options here. There are all kinds of places to stay and some are truly unique. Getting these right will add extra variety to what should already be an incredibly memorable travel experience – so consider your options with some care.
Galapagos Islands Travel Guide – How Can I Practice Responsible Tourism In The Galapagos Islands?
The Galapagos Islands are enormously important and one of the first places to feature on UNESCO's World Heritage Listings. Needless to say, the fact that the same organization listed them as being 'at risk' in 2007 due to overpopulation and the substantial growth in tourism and fishing industries raises some questions when it comes to responsible visiting.
Things have improved since then with strict quotas in how often ships can visit within set timeframes, and limits in place on how many Ecuadorians (and other nationals) can move there as economic migrants. While the Galapagos is no longer at risk in an administrative sense it is essential that visitors understand these themes and make them a priority of their visit.
As a general rule of thumb you'll have a far better experience – and often a cheaper one – providing you keep your cruising to the smaller vessels. Larger ships are very strictly controlled and many cannot even properly dock close to the islands. Save on time and reduce your carbon footprint by sticking to smaller boats and especially opt for those that have 'Smarter Voyager' certification that vouches for energy emissions efficiency.
While you are free to travel between the islands under your own steam you will legally need to take up the services of an experienced local guide to explore the islands themselves. As you would expect the guides are obliged to follow very strict rules when it comes to how their groups interact with nature – and you must follow what they say to the letter.
Never assume that just because you have paid for a service that you are the boss in this relationship. If you break the rules they are legally obliged to report you and you will be deported and possibly even prosecuted. It's a hardline stance but one that we at the Galapagos Islands Travel Guide wholly endorse!
You'll notice plenty of signs with long lists of what is banned in the islands. Some of these are obvious – such as flash photography or fires – but pay attention to those banning seemingly innocuous acts such as taking home rocks. If you are caught at customs you will be heavily fined.
We mentioned previously that speedboats serve as the most common way to travel between the major islands. They follow strict routes that do not harm or disrupt the natural environment. You should still avoid the temptation to take any high powerboats that offer 'adrenalin activities' or promise to take you close to the land. Fishing from these boats is also banned and you should report anyone who offers the service.
Last but not least – the Galapagos Islands deserve their fame and prestige but remember that there's also plenty well worth seeing in mainland Ecuador itself. It is perhaps inevitable that the Ecuadorian government is obliged to focus a huge proportion of its efforts towards these unique islands – and that does mean that stunning natural wonders on the mainland are comparatively ignored. Ecuador is well worth seeing – so consider that when planning your trip.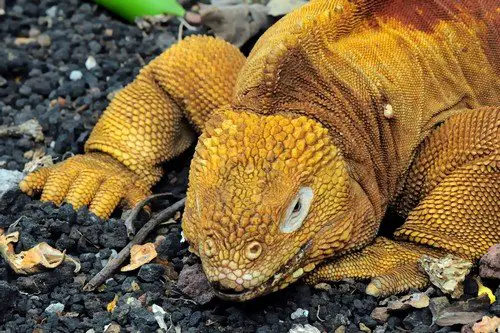 Galapagos Islands Travel Guide – What Food Should I Try In Galapagos?
The Island cuisine does not differ much from what you'd find in Ecuador – with the exception that seafood tends to feature prominently on pretty much every menu alongside plenty of legume and vegetable-based dishes. You won't find a huge range of choices otherwise as huge amounts of food are imported to make up for the practical absence of any local agriculture. Prices in supermarkets reflect this – a bag of pasta will often cost more than a freshly grilled slab of fish in a restaurant! If you like enjoying fresh fish in an often sublime setting then you'll be right at home in the Galapagos Islands.
As the islands are well experienced towards catering for international visitors you'll find that most eateries are a little better informed about dietary requirements. Vegetarians and vegans will find some suitable alternatives on most menus but you should still excise a degree of caution if you have serious allergies.
Galapagos Islands Travel Guide – What Should I Pack for A Trip to the Galapagos Islands?
Try and make sure you do not forget any essentials before heading out to the islands. High-quality waterproofs and outdoor wear are difficult to find even on mainland Ecuador, at least not without breaking the bank. Take some care regarding suitable footwear. Boots are not necessarily the best choice for hiking as they can enhance erosion. Look for rubber-soled options that are more lightweight than usual, or stick to sneakers that allow for decent grip. A basic medical kit is a sensible idea just in case you slip/cut yourself, and a heavy-duty reusable water flask is not a bad idea to help keep plastic waste down.
You should also be aware that the Galapagos Islands are incredibly strict when it comes to bacterial import. Most fresh foods are not allowed to be carried with personal luggage, and you should read up on these laws before you pack. There are bins provided at immigration points for this purpose, and remember to make sure that your footwear and clothes are also spotless. Any that have even the faintest soiling may be destroyed.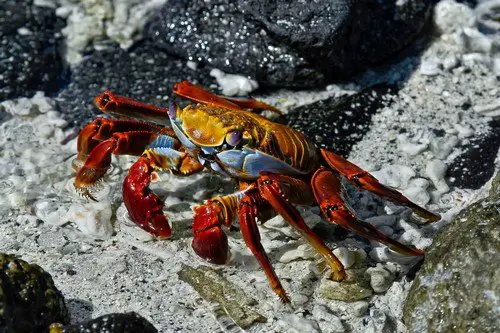 Galapagos Islands Travel Guide – What Clothes Should You Wear In the Galapagos Islands?
Our advice would be to adopt a 'worldly traveler' style in the Galapagos Islands that allows for a degree of personal cleanliness/smartness while also being practical and unobtrusive. Avoid overwhelmingly bright colors and try not to stand out too much. In a social sense, people won't especially care what you wear providing it isn't deliberately offensive. We'd suggest dressing in longer sleeved garments to help keep your sun-protected and invest in a suitable hat. Waterproofs are a good idea for many parts of the year but you'll likely only need them when it rains. Pack one or two warmer garments for evenings and you'll be set.
Galapagos Islands Travel Guide – What Are Some Interesting & Important Facts About Galapagos?
We are approaching the end of the Galapagos Islands Travel Guide and hope to have shown how even travelers with more modest means can still feasibly visit this iconic and truly special destination. Doing so responsibly is quite straightforward – you'd likely struggle to do so any other way – but there are still some ways you can make sure your visit leaves the islands in even better condition once you have departed.
Not many places on the planet are quite so endlessly – and some may say effortlessly – interesting, and no matter where you go there is going to be something you legitimately will not see or experience anywhere else. It has to rate as one of those 'must-see' places, and one that would also ideally incorporate a stay on the mainland country too. Let's finish up the Galapagos Islands Travel Guide with a few fascinating little facts about this incredible place.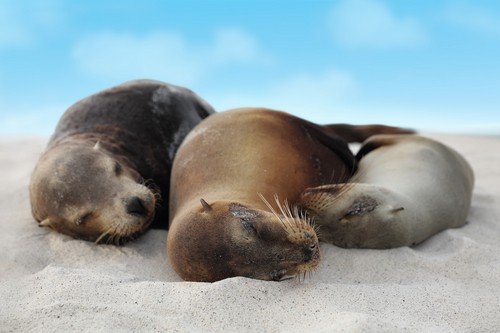 ▸ The 10-foot rule always applies – even when a friendly sea lion or turtle starts wandering towards you.
▸ The islands were arguably first 'settled' by some passing English pirates although the Spanish first laid foot in 1535.
▸ Darwin's Origin of the Species was published 24 years after his visit to the islands and describes "a little world within itself".
▸ Back in 1900, Ecuador tried to sell the islands to the USA, UK, and Peru.
▸ 45 of the 56 native bird species are endemic to the Galapagos – you will not find them anywhere else on the planet.
▸ 42% of the plants, 79% of mammals, 91% of reptiles, and 56% of insects are also endemic to the islands.
▸ There is a small island simply called 'Nameless Island'.
▸  Make sure to explore the 'Devil's Crown' if you enjoy scuba diving – it features underwater lava tunnels!
▸ Coffee has been grown on the islands since 1869. It is one of the few non-imported foodstuffs.
▸ Isabella Island rather closely resembles a seahorse.
We hope you enjoyed reading the Budget Galapagos Travel Guide – and good travels! Contact us with any questions you may have about travel to Galapagos.
You might also like some of the articles from our website about boondocking and travel.
5 Best Ways to Visit Techatticup Gold Mine In Nevada
12 Super Reasons To Visit Mount Charleston Nevada
10 Great Reasons to Visit The Valley of Fire Park
9 Great Hiking Trails In Red Rock Canyon
For complete photos and videos of our trip visit our photo on our Facebook Page
You May Want to Join Our Boondocking Group on Facebook For More Information