The Budget Sweden Travel Guide includes 18 Important Travel Planning Tips that will allow you to see and do more on your budget. Learn how you can benefit.
Welcome to the Sweden Travel Guide! Long regarded as one of the 'coolest' destinations in Europe and home to both super stylish cities and spectacular natural splendors, you'll have no lack of ways to spend your days in this wonderful country. While the Scandinavian countries have a reputation for high prices you'll find that those in Sweden are closer to what you'd expect in Germany or France compared to Norway or Denmark.
If you wish to see the Northern Lights or enjoy some Scandi-living without breaking the bank, then Sweden may well provide the best possible choice. Over the course of the Sweden Travel Guide, we'll discuss all you'll need to know about how to best spend your time here, and provide a few little cultural insights to make your trip that little bit more memorable.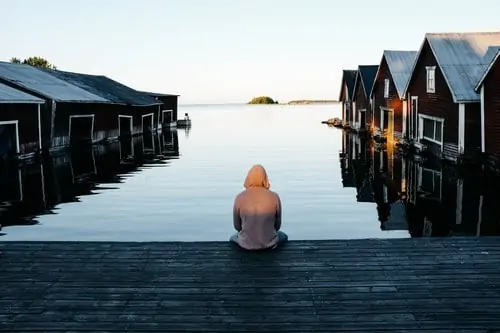 What Are the Best Places to Visit in Sweden?
The majority of Swedes – around 70% would be a fair estimate – live across the southern and eastern coastal regions. Stockholm is a popular choice for 'city break' visitors as not only is the city accessible and gorgeous but is also close to a huge archipelago that makes for some superb camping, hiking, and ferryboat exploring. Be sure to spend a couple of days exploring the city (walking or biking are your best bets) and checking out famous sites such as the historic Gamla Stan district where you'll find picture-perfect Royal palaces nestled comfortably amidst boutique stores and high-class restaurants.
Sodermalm is a hipper and livelier district where you'll enjoy some of the best coffee Stockholm has to offer (coffee drinking is almost a national sport!) as well as some killer nightlife and restaurants with a more international flavor. Visit the Skansen open-air museum that doubles up as a working city farm for a little taster of the more historic aspects of the Swedish national character.
You could quite easily spend a week around Stockholm and the surrounding natural sites. While not quite as laid-back as many other parts of the country it is still noticeably chilled out, and the perfect place to visit if you like to make up your mind what to do for the day with little preplanning. Over to the west and you'll end up at Gothenburg – Sweden's Second City. Famous for its harborside and Haga district, what most visitors tend to appreciate most are the ways that light is used to exemplify the city throughout the year.
At Christmas, this is a city that really looks its best, especially when seen from the top of the Ferris wheel at the conveniently central Liseberg amusement park. Make sure to also see the Universeum scientific center and clamber around the historic vessels saved at the local maritime museum. The nearby fish market offers spectacular casual dining!
Moving on to the wilder aspects of Sweden you ought to try and make time to check out the archipelagos around both Stockholm and Gothenburg. Boat hire is an option for those with the bankroll but the organized tours are a just as handy way of seeing these gorgeous little islands (chance are you'll get a glimpse of these when flying into the country). For many visitors, Sweden can seem geographically daunting in a similar manner to Norway.
The rest of the country is long and the major cities are quite far apart. We'd recommend spending a day relaxing on the train and heading north – perhaps stopping over at historic Karlstad – and then enjoying some truly Swedish outdoor activities. Elk spotting is just one of the highlights – and the further north you head at the right time year, and the more snow-based your options will become.
Swedish Lapland does take a little effort getting to but is well worth the effort (and here you'll appreciate the price differences from those neighboring countries). Take your time to properly explore around here, perhaps staying at one of the famous Ice hotels and checking out the many activities offered by the local Sami people. Everything from sleigh rides through to wild camping is on offer here – so if you like your artic adventures this is perhaps the best place to enjoy them anywhere in Scandinavia.
Other places well worth visiting in Sweden must include Malmo – easily accessible by bridge from Copenhagen. Make sure to spend plenty of time exploring the harborside for the perfect introduction to the country if you are arriving from that direction. Head about 30-40 minutes out of town to see the incredibly atmospheric Ystad (of Wallender fame) and stop for some breathtaking photographs (and perhaps a cup of coffee!). Skåne county as a whole is a great area to visit providing you can figure out your own transport – or use the excellent local services – as the tiny villages just become ever more beautiful the deeper you explore.
What Are the Best Things to Do in Sweden?
The  Sweden Travel Guide highly recommends that visitors try to make sure they explore a little further outside of the more popular (and populated) southern districts. If you are on a more limited timescale then the southern coast does have plenty to offer from both a cultural and scenic perspective. You could quite easily spend your time split between checking out the major three cities and then camping/hiking around these more beautiful surrounding areas. Something that visitors should be aware of is that Sweden has fantastic laws protecting the freedom of right to roam.
You should be able to camp out pretty much anywhere you like providing there are not bylaws prohibiting it. As usual, it's worth asking for landowner's permission if you need/choose to stray from the amazing campsite network, but if you time your visit at the right time of year this can really help to open up the country.
For the best camping outside of the archipelagos, you'll need to stray some distance from the main central and eastern highways. South-central Sweden, especially around Lake Vanern and the Glaskogen forest national park, are fantastic for hiking/camping with some sensational opportunities for checking out amazing views, enjoying flora and fauna, and a little wild swimming!
In the national park, you'd be well advised to spend around 50kr/person/day to have unlimited access to handily located camping and washing facilities throughout the area. Remember that there are no camping costs other than this, so for a way to enjoy Sweden on a shoestring budget then this is an outstanding option during the summer months.
Not many people would necessarily head to the northern regions besides winter, but be aware that during the peak times of the year these can become very busy indeed. We at the Sweden Travel Guide heartily recommend you consider making the trip a little either side of the peak times, where you'll enjoy better prices and savings that can be invested in taking some sensational Sami-led local wildlife tours.
Sweden is famous for its festivals and Midsommer is perhaps the best known. While the country is not exactly famous for its sense of shared cultural zest for long parts of the year, when the community does come together it is a truly amazing time! Swedes from across the planet make their best efforts to return home for this annual festival (and don't worry it's nothing like the recently released horror movie would suggest!).
Sweden is one of those countries which can be incredibly welcoming to visitors who like to participate in these timeless national traditions. If you do try to come during this time of year remember to book well ahead or consider staying with local alternatives privately (via Airbnb etc). If you mention you're in town for the festival you'll have a really rather wonderful list of opportunities available!
In a nutshell, Sweden is all about checking out the amazing cities and then making sure to invest a little time and effort to appreciate the stunning natural beauty lying just beyond the more populated regions. You should approach the country with an open mind and a flexible itinerary as there are not many better places to just keep on looking around the next corner and seeing where it'll take you.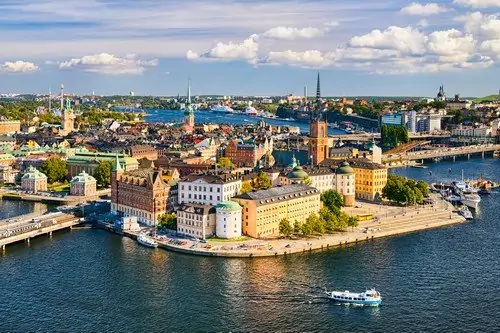 When is The Best Time to Visit Sweden?
The high season starts at Midsommer and tends to run primarily over July and August. You'll find that many Swedes take their own vacations at this time of year and head further afield (usually to somewhere more consistently warm!). Prices tend to be a little higher for accommodation although only really around festival time. This is the perfect time to visit for checking out the cities and exploring the countryside.
Shoulder season – April & September/October – are still great times to visit weather-wise and you'll have large parts of the national parks pretty much entirely to yourself. Some attractions may close for occasional days/weeks for general upkeep but are usually open.
Winter is much cooler although you'll find that the temperatures are a 'dry cold' that doesn't quite feel so bad the further inland you head. Needless to say, this is the peak time for Christmas markets and fairs, and also snow sports and suchlike in the north of the country.
Do I Need A Tourist Visa in Sweden?
Sweden is very straightforward to enter and exit. EU and Schengen nationals can visit indefinitely whereas those from the USA, Canada, Australia, NZ and a handful of others can arrive without a visa and stay for up to 90 days. Visitor's permits are required for longer stays and must be applied for before entry. Visitors from elsewhere (including South Africa and most Asian countries) will require a 90-day visitor visa. Apply for these in advance and be aware of the approximately €60 charge.
What Currency Is Used in Sweden?
Sweden uses the Krona (kr) that at the time of writing the Sweden Travel Guide exchanges for around 10kr = 1USD.
A good number of visitors are surprised how advanced Sweden is towards becoming a 'cashless society'. It is no exaggeration to say that there are plenty of places – including public transport – where cash is simply no longer accepted! Even many banks do not actually hold cash deposits.
ATMs are widespread and usually offer very cheap exchange commissions, but only aim to use cash for casual expenditures. Cards are pretty much the way to spend in most aspects of Swedish life nowadays and remember they use a four-digit chip & PIN system and/or contactless swiping.
You'll have no problems handling your finances in Sweden providing you are happy to keep track of your card spending.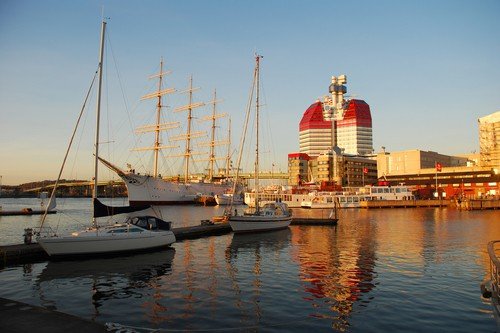 Do U.S. Citizens Need A Visa for Sweden
U.S. citizens do not need a visa to enter Sweden, which simplifies entry into the country; however, a passport valid for at least six months past the planned date of departure is required.
Do I Tip In Sweden?
You can tip in Sweden but its very rare and usually reserved for truly outstanding service. Service industry workers enjoy good wages and subsidized housing/healthcare costs so don't feel obliged to tip anywhere.
What Kind Of Budget Do I Need In Sweden?
Sweden isn't exactly cheap but compared to Norway, Denmark, and to a slightly lesser extent Finland it's still reliably more affordable. How much you end up spending in the country is going to depend heavily on where you stay and what you plan on doing. You could quite easily spend a week hiking and wild-camping and spend very little indeed, whereas if you stay in central hotels in the cities you'll be immediately looking towards London/Paris levels of daily expenditure.
There are always cheaper options no matter where you find yourself, so plan your visit a little ahead so you can capitalize on discounted room rates pretty much anytime outside of Midsommer. Here are three budget estimates that very broadly suggest how far you should expect to stretch your money.
Budget (1000kr/day maximum)
We've decided to set this lower threshold quite high simply because of the added costs involved in staying in the major cities. You could easily slash this budget in half or even lower if/when you head out hiking or biking instead. No matter what you'll need to stay in hostels with this budget – and the prices vary according to location and time of year. A good central Stockholm or Gothenberg hostel bed will cost somewhere around 30-40kr/night – easily a third of what you'd spend on a basic hotel room.
Food is quite expensive in Sweden. We'd recommend that budget visitors self cater as much as possible and use supermarkets for their daily meals, saving a little towards a basic restaurant/bar meal in the evening. You could quite easily get by on 30kr/day and on the plus side, food quality tends to be very high and served in good portions. Museums are again quite expensive so take advantage of multiple site discounts in the cities or be prepared to spend 100-150kr every time.
One pleasant surprise for the budget visitor is that rail tickets are actually quite reasonable. Book these online and remember you need to buy them in advance (fines are issued for those trying to buy tickets on board). A ticket from Gothenburg up to Karlstad rarely costs more than 30kr outside of peak times.
Mid-Level (1500-2000kr/day)
That double hotel room is going to cost you a fair chunk of your daily budget! Anywhere from 1000-1500kr is about right, but at least be satisfied to know that this almost always includes a high-quality breakfast buffet, pool, and a sauna! Contrary to popular belief it is possible to have a good night out in Sweden without remortgaging your home. Alcohol prices are way higher than Denmark but not as insane as Norway – a bottle of beer will typically cost around 70kr and cocktails more than double that amount. Higher quality restaurants (without booze) start at around 300kr and swiftly head north of that.
Once again though, Sweden is full of little surprises for the keen-eyed penny-pincher. Public transport in the cities is almost entirely electronic and you can pick up a 72-hour passcard that allows for unlimited travel for about 200kr. That is pretty much essential if you rightly intend on visiting the archipelagos in any sense of convenience.
High-End (2500kr+/day)
As you may have anticipated there are stacks of very high-end accommodation options throughout Sweden from boutique apartments through to scenic lodges. What they do share in common are world-class quality and sensational prices. Expect to blow the lower end of this daily budget on five-star accommodation alone. The best restaurants can also become very expensive indeed especially if you are aiming for specialist seafood and multi-course a la carte dining. Allow for 1000kr+/person.
Realistically you can enjoy the north of the country during peak season within the lower constraints of this budget – just try and book as far in advance as possible. Pretty much everything involving snowsports and wilderness adventures is very expensive indeed, and accommodation prices – even for the basics – can go through the roof in more isolated regions.
What Languages Are Spoken in Sweden?
Swedish is the national language and you'll soon discover that the majority of people also speak a second, third or even fourth language. English is taught extensively in Swedish schools and much of the mainstream TV is broadcast in this language with local subtitles. As you'd expect, almost everyone speaks very good English but don't count on everyone being comfortable speaking it fluently. As with anywhere a couple of basic Swedish words is a good icebreaker.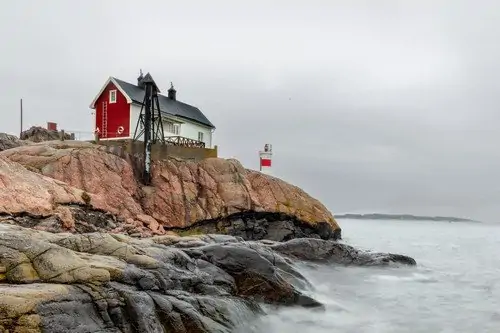 What Religions Are Practiced in Sweden?
Sweden is not a very religious country and while some people do still practice they tend to keep it very much to themselves. While the country is entirely secular it does allow for total freedom of religion so you'll have no problems observing your own beliefs either. Despite their rather distant attitude towards religion, you'll find that Christmas festivities are a big deal throughout the country! Just expect lots of Santa Clauses and reindeer instead of crucifixes and midnight services.
Practical Tips From The Sweden Travel Guide
Sweden is fantastically accessible, extremely safe, and an ideal option for travelers who want to enjoy a free-minded and hassle-free experience. It is wealthy and often leads the world in regards to quantifiable standards of living and equality rankings, but Swedes themselves are not the kind of people who necessarily boast about such achievements. You'll find that the Swedish people tend to actually be quite shy and not exactly partial to chatting with strangers on a casual basis.
Small talk is certainly not something they naturally warm towards – although once you get to know them better they are without a doubt some of the friendliest and most interesting people you'll find anywhere.
As discussed previously many people choose to visit Sweden for just a short while and don't quite appreciate how much else there is to explore throughout this surprisingly large and varied country. Visitors who are happy to camp and hike/cycle wherever their heart leads them will discover a fantastically open country that is perhaps one of the best in the world for just enjoying unspoiled nature.
Expect lots of pine trees, but once you have broken through them you'll discover some magnificently beautiful lakes and hilltops that will pretty be yours alone. This side of Sweden is something that other Scandinavians and the Germans have understood a while (you'll see plenty of vehicles with their national ID stickers indicating this) and there's literally nothing stopping you from enjoying it also.
At this stage of the Sweden Travel Guide, we'll focus more on the basic practicalities of getting around this wonderful country safely and in good fashion. It really is very straightforward – and the fact that practically everyone speaks English certainly helps a little – making this the perfect country for visitors aiming to relax and enjoy a truly tranquil tour.
What About Health and Safety in Sweden, Is It Safe?
Sweden is one of the safest countries in the world to visit and the chances of you falling victim to any crime are extremely low. There are parts of the major cities that are best avoided at night but these are far from any of the parts you'd likely be visiting anyhow.
Healthcare is state-run and generally world-class. The country is a member of the EHIC scheme meaning that other eligible nationals will receive free care besides a small initial charge (approx 250kr). Those from elsewhere should make certain that they have comprehensive insurance to cover all costs as these can become incredibly high.
Tap water is entirely safe to drink and you'll find well-stocked pharmacies throughout the country. The Sweden Travel Guide recommends that visitors make copies of any essential medical documentation and prescriptions before they travel. Save these securely to the Cloud and keep some spare physical copies in your luggage just in case. If you need your prescription reissued then visit a health clinic to be seen by an on-duty doctor (appointments are not necessary). Chances are your exact medication will be available but be prepared to accept non-branded alternatives depending on the requirement.
Wild there are some 'dangerous' animals in the Swedish countryside they are not going to threaten or come even close to people. Elks and deer roam freely so take care when driving especially at night (watch out for the roadsigns). Check yourself thoroughly for ticks even if you do not head far into the countryside – and know how to safely remove them.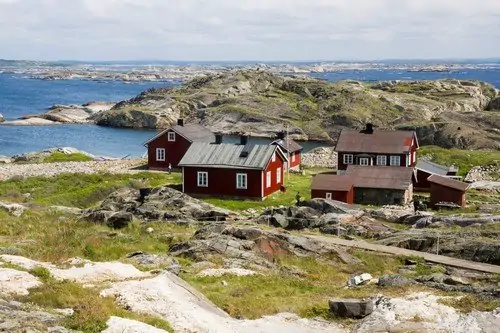 What is the Best Transportation in Sweden?
Many visitors to Sweden actually find it easier to fly to Copenhagen and then take the train to Malmo and beyond. International flights tend to focus primarily on Stockholm (with some occasional options for Gothenberg) otherwise, so depending on where you are intending on heading factor this into your travel plans.
Internal flights are an expensive option within the country but most people will look towards using the reliable and decent value rail network instead. If you intend on heading to the far north of the country you may be better to fly directly to Northern Norway and travel overland from there. Book flights as far in advance as possible if these are going to be an essential component of your visit.
Within the country, you'll find the aforementioned rail network and equally handy local bus networks will easily cater for most people's requirements. Remember to prebook your tickets and print these out or save them to your phone before travel. Prices are generally fair although express intercity services during peak times of the day can be very expensive indeed.
Car hire is another expensive luxury in Sweden and you'll perhaps notice here than distances tend to pass very slowly indeed! Stick very carefully to the rigorously enforced speed limits! Car hire is expensive – as is gas – but you'll find it a useful option for heading out to the truly wilder parts of the country.
For most people, it is only really going to be an option when the costs are shared between a group. You do not require a car for urban exploration and frankly hiring one is probably more hassle than its worth. Cycling, on the other hand, is a fantastic way of getting around both urban and rural parts of Sweden. Look out for trains with designated cycle storage.
What Are the Best Accommodations in Sweden?
As you might have noticed over the Sweden Travel Guide places to stay here can be rather expensive. Accommodation is barely much cheaper than what you'd find in Norway and there is little in the way of discount chains or budget motels. While the prices are quite substantial on paper you'll naturally find these less of a blow providing you share (the prices we have quoted so far are for double rooms) and twins are rarely much more expensive than singles.
Hostels are much more expensive in the cities that the more outdoors orientated bunkhouses you'll find in the countryside. Book these in advance where you can and remember that you could quite easily call ahead and check for availability and/or book places online as you travel.
Camping is always good value and you'll really appreciate that price difference in Sweden. Campsites range from enormous sites packed full of amenities and services through to pretty much an open field. Make use of the fact that you can legally stay (usually for just a single night) in many places in the country providing you keep your distance from residential and commercial properties. The general rule is that if it isn't enclosed by a fence then it's fair game!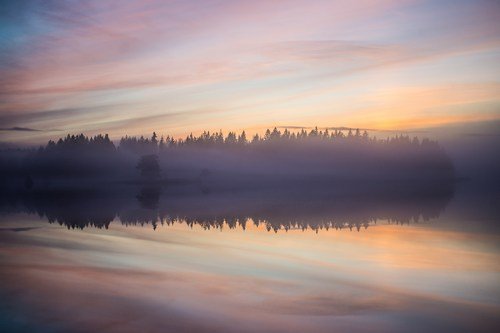 How Can I Practice Responsible Tourism In Sweden?
Sweden is incredibly environmentally conscious and failing to make use of recycling opportunities is a finable offense. You'll find recycling depots attached to most of the major supermarkets where people drop off their carefully segregated recycling materials (for a small cash return that is then redeemed instore). In this regard, you are basically compelled to be an environmentally responsible person while visiting the country!
Broader issues tend to surround the impact of high-performance vehicles within the country and the rights of Sami indigenous people. In the first case, 4X4s may receive a bad press but are basically essential for those who live not too far outside of the major communities. While Swedish roads are outstanding quality, they do become heavily snowed for a few months of every year. Such vehicles may seem contrary to the Swedish environmental image but there is a genuine need for most of the time.
The Sami issues are thornier and as usual, there are two sides to every tale. The state heavily subsidizes these communities and legally protects large swathes of northern lands for their reindeer herds, but there are still vocal claims being made that they are considered second citizens.
Our advice would be quite simple and the same that applies to many other places in the world. You'll enjoy a better experience making the most of the local experience and cultural attachments when visiting – so spend your money where possible on Sami community projects, businesses, tours, hotels, and so forth.
Last but not necessarily least – hunting is popular in Sweden and something that many visitors may find slightly distasteful. After all, why would anyone want to shoot an Elk? The truth is that hunting is extremely strictly regulated (and banned in large areas) with licenses issued to only keep populations in check as required. Nobody is asking you to participate or sponsor it in any way.
What Food Should I Try In Sweden?
Kantarell mushrooms (lightly yellow capped) grow in the forests at certain times of the years and are perhaps the best of their kind in the world. As they are something of a delicacy they can command incredible charges in restaurants, so if you identify them and cook some up while camping, be satisfied knowing that someone in Stockholm is paying 500kr/plate for the pleasure! Loganberries and blueberries are often also found growing in enormous quantities to remember to pack your foraging gloves!
Swedish meatballs are probably the best known national dish (largely thanks to IKEA) and are traditionally served with simple potatoes and gravy. Our advice for the perfect Swedish specialty would be to make sure to grab a rakmacka sandwich (a mountain of prawns served on toast) at any given opportunity. They're tremendous and will keep you filled up for hours! Look out for plenty of seasonal and specialty meats (elk, reindeer, eels) if that's your thing, and remember that the supermarkets often sell enormous mix-your-own salads for bargain basement prices (handy for those on the go lunches).
Something that may surprise those new to Sweden is that it is the world's leading consumer of pick'n'mix sweeties! While hardly a national delish that'll feature in many restaurants, prices are again rock bottom if you need some sugary fuel for a hiking expedition.
In the experience of the team at the Sweden Travel Guide, you'll have no problems whatsoever eating well in the country if you happen to follow a restricted diet. Many vegetarian/vegan foods are available in supermarkets and there are plenty of specialist restaurants/cafes that cater specifically to this market.
What Should I Pack for A Trip to Sweden?
Good quality clothing is quite expensive in Sweden so we advise you to take care to pack suitable clothing for your trip. Camping gear and tents are also pricy so factor that into your plans and luggage allowances. A pair of tweezers and a handheld magnifying glass are good ideas for helping with tick removal. Other than this – and the customary power adaptor – you should not really need to bring anything else specifically with you.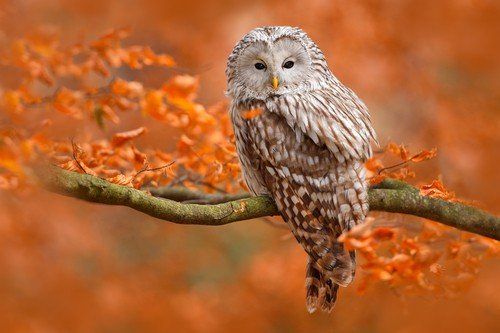 What Clothes Should You Wear In Sweden?
Sweden is quite fairly regarded as a rather stylish country – and you should dress a little smarter than you may expect in the major southern cities to fit in! Joking aside, nobody will really care much. It is a good idea to make sure you dress sensibly for the rest of the country. Long sleeves and good quality waterproofs are necessary during the summertime (to protect against ticks and the occasional shower) and a hat is not a bad idea for providing a little shade in the warmest months. During the winter you should dress for snow – allow for plenty of layers and invest in good quality boots.
What Are Some Interesting & Important Facts About Sweden?
We are almost at the end of the Sweden Travel Guide and hope you have found this an interesting and informative read! Sweden is a brilliant destination by itself or as a part of a wider Scandinavian or European tour – especially if you like the easy contrast between city and countryside splendors.
We really do recommend that you try and head further north as far as your time and budget can allow as the inherent beauty of this country is truly special and almost wholly unspoiled. Sweden has something for everyone and you don't need an enormous amount of cash to tour the country in comfort.
To conclude the Sweden Travel Guide we'll leave you with a few fun little facts about this one-of-a-kind country.
▸ Shrove Tuesday is known as 'Fat Tuesday' where any sugary treats are fair game! We recommend semla buns!
▸ There is a lottery system in Stockholm whereby those who obey road rules are automatically entered into a prize draw.
▸ Swedish income tax rates are over 50% (remember that when admiring how clean everything is).
▸ Salty licorice is one of the most popular ice cream flavors.
▸ Over 600,000 Swedes are members of choirs – despite their general disregard for religion.
▸ In a country home to wolves, bears, and snakes, wasps kill more people per year.
▸ The Swedish word for marriage can also be used to mean poison or gift…
▸ On Christmas Eve people leave bowls of porridge on their doorstep to feed the gnomes.
▸ Fermented Baltic herring – surströmming – is not for the faint-hearted…
▸ Crayfish parties are one of the most popular social events.
We hope you enjoyed reading the Budget Sweden Travel Guide – and good travels! Contact us with any questions you may have about travel to Sweden.
You might also like some of the articles from our website about boondocking and travel.
5 Best Ways to Visit Techatticup Gold Mine In Nevada
12 Super Reasons To Visit Mount Charleston Nevada
10 Great Reasons to Visit The Valley of Fire Park
9 Great Hiking Trails In Red Rock Canyon
For complete photos and videos of our trip visit our photo on our Facebook Page
You May Want to Join Our Boondocking Group on Facebook For More Information